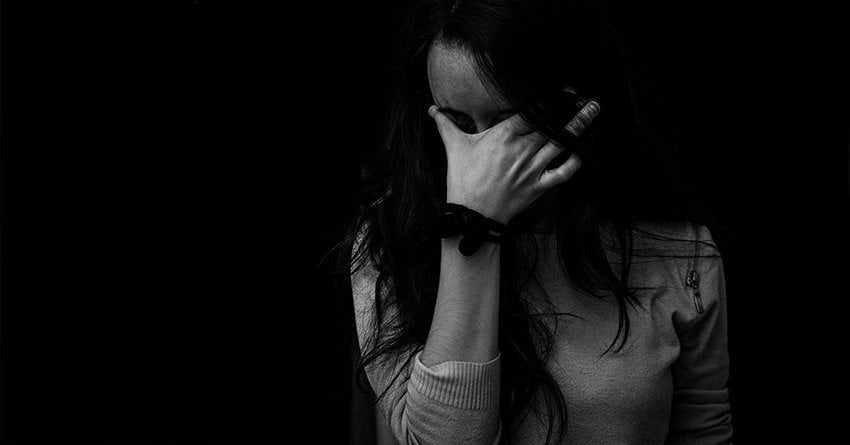 20 Signs He's Really Not Into You (Girl, Get A Clue!)
Pretty sure there's been that one guy in your life you've pined for god knows how long, refusing to see the signs that he's just not into you. You've lost sleep just thinking about him and what his real intentions are. You've convinced yourself he's probably busy that's why he hasn't messaged in a day… or in a whole week.
You're so sure he has a good excuse for it (and a valid one at that). And when he does decide to call, it's at 2 AM and only because he wants to have sex… But that's okay, right? Goes to show he's thinking of you in the late hours of the night? RIGHT?
Girl, wake the fuck up! Don't you see the pattern here? You're the one constantly making excuses for his inexcusable behavior.  Women may be known for their intuition when it comes to men's behavior. But sometimes, even the most intuitive of us can become blind as a bat when we're waaaaay too emotionally invested in a guy. We don't see the telltale signs or just outright refuse to believe what's already right in front of us.
If you're in that kind of situation right now, then, GIRL, GET A CLUE! Get rid of your rose-colored glasses. Break it in two, step on it, hear it crunch against the soles of your shoes, and throw it away! It's time for you to see what's really up. If you find any of these 20 signs describing your relationship with your man, kick him out to the curb. STAT!
1

You're The All Out Pursuer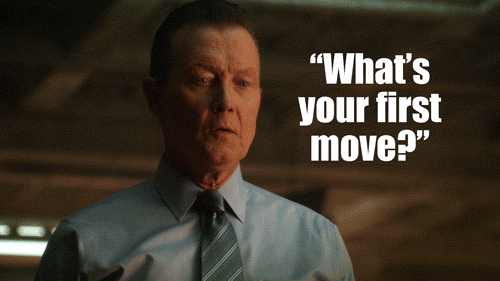 Here's the first sign to look out for if you want to know if your man isn't really into you. It seems as if you're the only one who makes the first move. It's always you, you, you. You can't really recall of a time when he messaged you first, or he set up a date. We know it's the 21st century, and women are free to do the pursuing. But bitch please, not even ONE single initiative from his side? We're not here to give you a hard time for going after what you want, but we're here to remind you that effort has to come from both sides. 
2

Always With The Excuses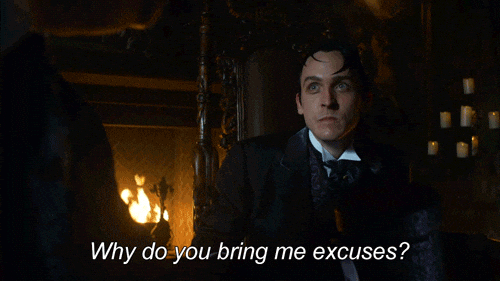 When you do manage to try and set up a date with him, he always has a ready-made excuse not to meet up with you. It's either he's busy or it's something else. Maybe his house is on fire, or he broke a nail. His excuses just never end! This one definitely spells out that he's not into you. If he was truly interested, he's not going to come up with lame excuses. He's going to be a man with a mission. As the old saying goes, if there's a will, then there sure as hell is a way.
3

He's So Damn Inconsistent
Another sign that he's not into you is when your man is being so damn inconsistent. Sometimes he's smothering you with affection. And here you are thinking he's totally head over heels for you. But some days, he acts like you don't even exist. He's colder than that facemask you left in the fridge. At least your facemask can make you feel good, this guy, on the other hand, got you feeling confused and flawed. You're left wondering. Why did he suddenly pull away? Was it something that you did?
4

Sends Short Shitty Replies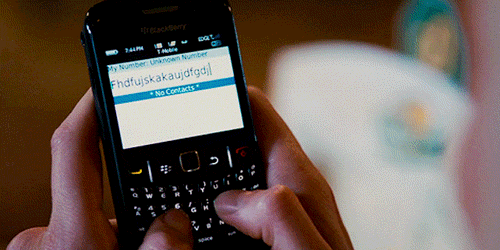 There's really nothing more annoying than sending long ass sweet thoughtful messages to that special someone only to receive curt responses. And that's after you've been waiting for his reply for hours, to days and even weeks. It only takes a few tapping away on the phone to come up with a message that's more meaningful. But he doesn't even bother with that.
5

Horny Time Means You Time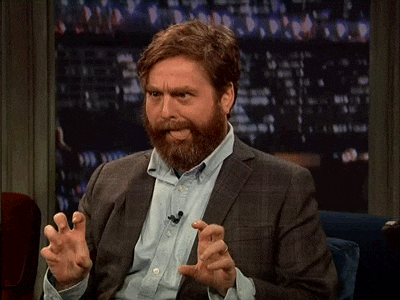 He makes time for you, sure. But only when he's lying alone in bed and needs a warm body to join him. After vanishing on you like the invisible man but suddenly showing up again like a mushroom on decayed wood, he actually has the nerve to ask you to have sex. Never mistake it for him wanting you for more than a fuck buddy, when all he's ever done is seek you out when he's horny.
6

Horny Time Means Not You Time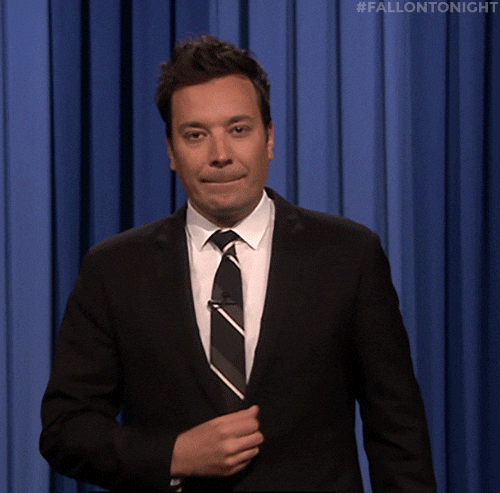 The opposite side of the spectrum of him only looking to you for sex is the no sex at all. Men are physical creatures. If they're interested in a woman, trust that he's been thinking of having his hands all over her. He's probably had sex with her on his mind more than a few times. So if he's not showing any interest in getting affectionate with you and intimate in bed, then you need to see it for what it is— he's just not into you, sister.
7

You've Been Bro-Zoned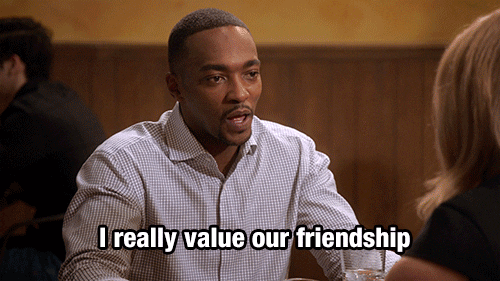 Maybe he's not having sex with you because he doesn't even see you as a woman. For him, you're one of the guys. It's pretty much the equivalent of being in the friend zone for men. He may enjoy your company when the two of you are watching NBA finals or fooling around with penis jokes, but no, he doesn't want your company in bed.
8

He's Mr. Flirt And Doesn't Try To Hide It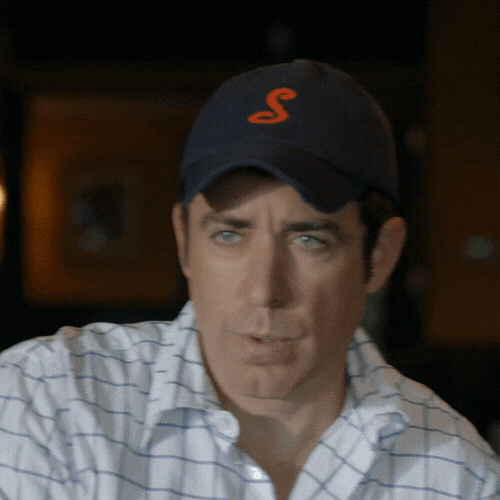 That's probably how you two started. How he got you hooked on him. He flirted with you, told you all these sweet lines, and bam! You fell for his charms. But then you see him putting on the same charm on other girls, and he's even using the same lines he used on you! Shamelessly flirting with other girls, not caring about how you're feeling, should definitely be a warning sign that he's not into you. Stop deluding yourself that he's only doing it to make you jealous. Because girl, he's not. He's really just a big flirt.
9

Jealousy? Can't Be Bothered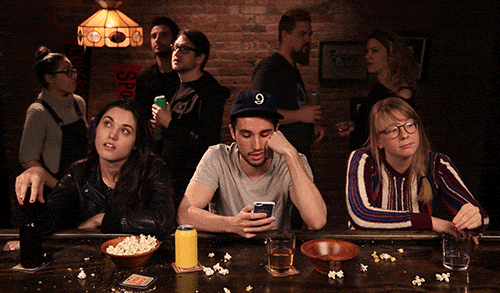 On the other hand, when it's you who's flirting with other guys, he only comes off with that can't-be-bothered-attitude. There's no hint of jealousy in him. AT ALL. And no, it's not because he's mature and all that good stuff. He just doesn't feel the need to compete because he's never been interested in the prize. You may mention your friend Erik from work who's been asking you out to lunch. If he doesn't as much as drop his game console to listen more attentively, then he really doesn't care if you get snatched away by other guys.
10

You're His Relationship Advisor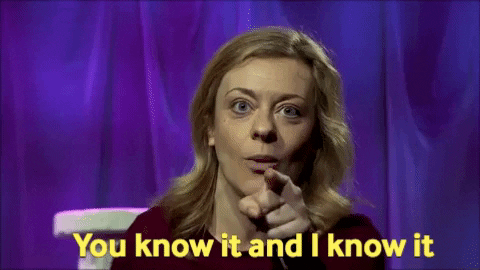 And if blatantly flirting with other girls while he's around you isn't already bad enough, he actually comes to you to ask for free relationship advice. He brings up the topic of other women. Women he's interested in, of course. And he asks you how he can have a chance with them. Yet again, don't think of it as him playing the jealousy games with you. Don't get your hopes high. It's a sign that he's not into you. He really just needs a female opinion and you just happen to be always around.
11

Zero Fucks About Your Life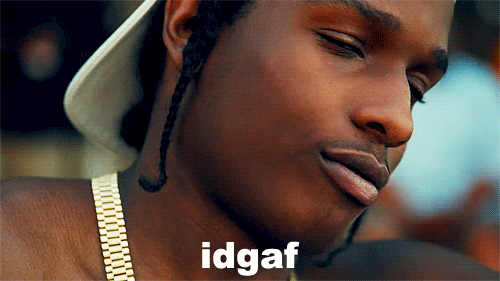 You ask about how his day went. You know all about his favorite food, his birthday, his dog's birthday, even his parents' birthday. But ask him what your last name is and he's going to give you that stupefied stare. Why bother trying to recall your name when you're just another one of his many other girls? He never really takes any interest in your life. He doesn't try to scratch the surface and really get to know you. He never asks about your favorite movies, or how you got your first heartbreak or anything at all.
12

You Talk, He Doesn't Listen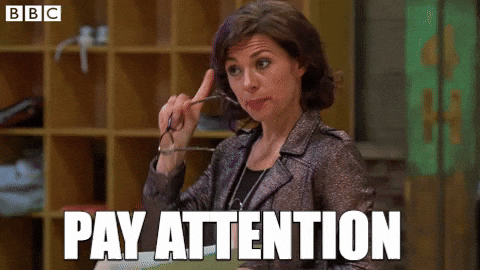 Here you are, pouring your heart out. Telling this guy all about your life story. He hasn't exactly asked, but you're still giving him the details of your life anyway. And here he is, thinking about what he's going to have for dinner (some salad or steak, maybe?), zoning out on you while you talk about your cousin's wedding next month. You ask him to accompany you. He nods of course. But he's actually nodding to the idea of having steak for dinner. And when your cousin's wedding day comes, you're there all by your lonesome self. Because he forgot all about it and already made other plans for the day.
13

Emotions? What's That?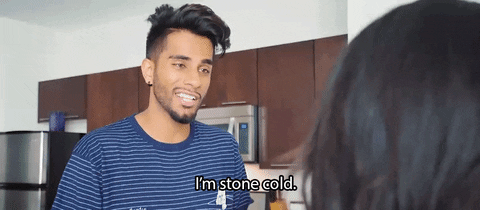 He's never really vulnerable around you. You feel that you're never really reaching the far recesses of his hearts. You come knocking, but he's closed off. He's just always so emotionally distant no matter how hard you try. Vulnerability is something we only to show to a select few people. And these are the people who we actually care about in our lives. So if he refuses to open up to you, it's most likely because he doesn't see you as anything more.
14

Letting You Down Is The Norm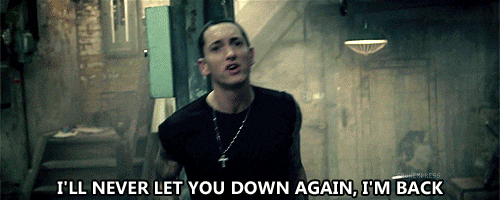 In times of dire needs, it's an impulse to call on your man to come and get you out in a pinch. But when you do call him, he's not willing to come to your rescue. Never really willing to go take that extra mile. If he truly cared for you, he's going to show up no matter where or what the circumstances are. He's doing the questioning later, and make it a priority to be there with you.
15

No Flexing Whatsoever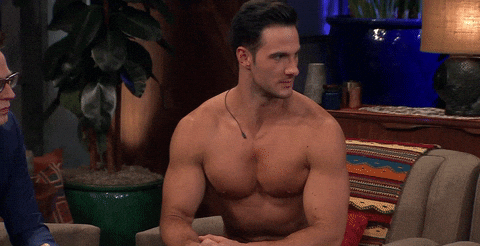 Another sign that he's not into you is when he doesn't even try to flex while you're around. Hey, a little bit of flexing never hurt anyone. Guys can't help but brag (in a non-dick way possible) a little when they're around the woman they desire. He may mention his new car, or his promotion at work, very casually at that, in the hopes of impressing her. He's going to put a lot of effort into his grooming when he's going to meet her that day. May even shave his groins. If your guy doesn't try to impress you even just a little bit, then he clearly cares very little of your opinions of him.
16

He's A Hermit Of Some Sort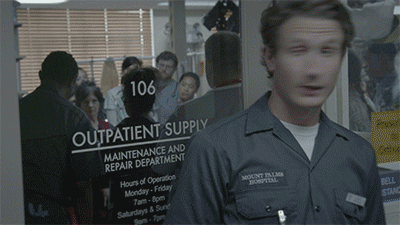 Sometimes signs that he's not into you aren't too in your face so you gotta pay attention. If you never see any of his friends or family, and it's like he's some sort of a hermit, then that's something to look into. And when you ask him if he can introduce you to any of friends or his family members, he stutters and changes the subject. Guys are just like girls, they also want to hear what their bros have to say about the girl they're interested in. And if it's not to get their opinions, it's to show off the girl of their adoration. But when he doesn't do any of that, oh girl, you better take the hint. 
17

Friends Know Best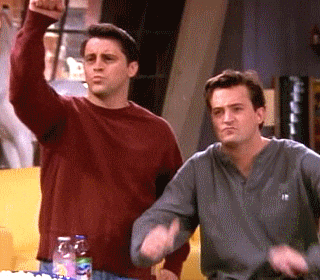 When emotions are high, you tend to get blindsided and make poor judgments. Luckily, your friends are there to tell you you're making bad decision after bad decision. If this guy of yours isn't up to par with your friends' standards, and they seem to be in universal agreement that he's not good for you, then accept it as a clear sign that he's not into you and heed their advice immediately.
18

His Exes Are Off Topic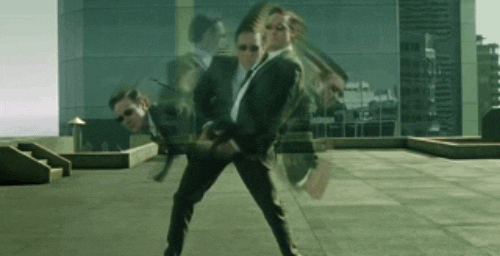 It's not a pleasant conversation for you either. But at some point, your curiosity gets the better of you and you start poking about his past relationships. How did they break up? Who called it off? What went wrong? These are just the questions you want to ask. But every time you bring it up, he dodges the questions. He tells you he's not yet ready to talk about it. Or that it's still too painful for him. And maybe it really is. That's when you should take a quick step back. It's a sign that he's not into you. If he's not ready to move on, then maybe it's you who have to move on.
19

Committing Means It's Game Over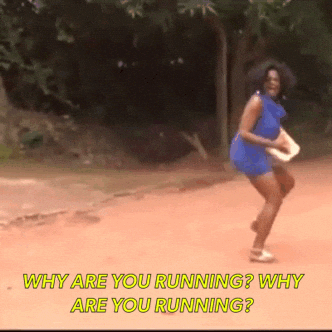 Mention anything about commitment and you can find him running for the hills like you're a serial killer with a chainsaw in your hands. He may come up with different reasons. Maybe it's about his ex, or he's just going through a stressful period right now, or maybe he's just really looking for a good time, but the message is loud and clear. He doesn't have any plans of going exclusive with you.
20

Has He Even Done Anything Nice For You?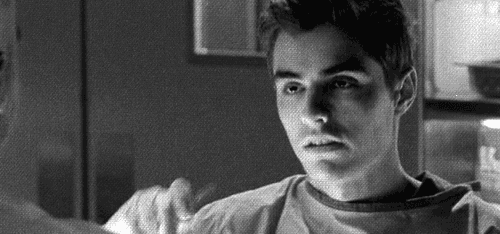 I want you to think clearly on this one. Think about the times when he actually did anything worth having your admiration and attention. Can't think of any? If there was, was it a one-time thing or maybe two? Does he really deserve that much attention from you? You're the only one who can answer that. All we ask is that you be honest with yourself.
Guys may lead you on. Sometimes they do it consciously. Stringing you along just because they like to have you around as their option. Other times they're not really doing it on purpose. You just happen to fall for him but he hasn't done any of the falling.
Whichever the case is, if you can relate to any of the situations mentioned above, it's high time you snap out of your denial and hopeless wanting.  He's shown signs that he's just not into you and it's time to stop making excuses for him. Time invested in a hopeless love interest is just time wasted. If he's not into you, allow yourself to be sad about it, then move on. It may sting a bit, but you can get over it. And the sooner you can get back on your feet, the sooner you can meet that guy who's actually just as interested in you as you are to him.