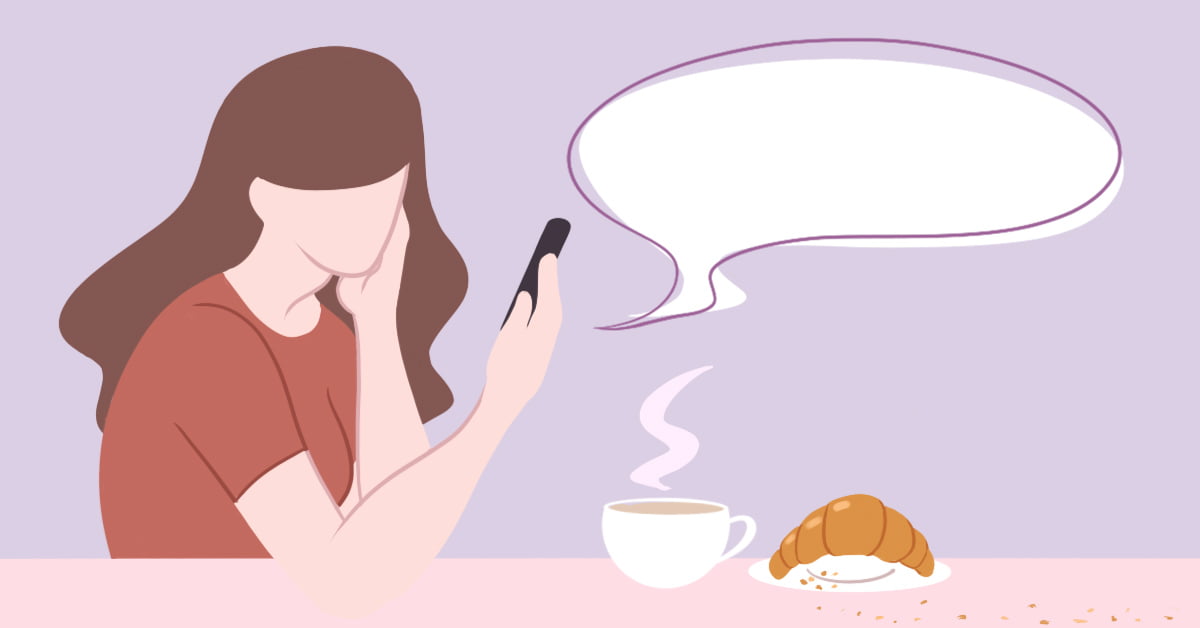 You've probably heard of "ghosting." But have you ever heard of "breadcrumbing?" Breadcrumbing is the most brutal dating tactic yet. If you thought ghosting was a pretty shitty move, then you should probably hear about breadcrumbing. It's undeniably worse.  With ghosting, the person is just completely gone. They just stop contacting you all of a sudden without prior notice or explanation. At least with ghosting, you're sure that the person is not interested.  But with the breadcrumbing, the person strings you along just enough to delude you that they are interested, but they're not. They lead you on. You are made to believe that you have a chance to be together when, in reality, you don't. They give signs that they're into you, but they're just breadcrumbing you.
Breadcrumbers just enjoy the ego boost of knowing you are wrapped around their finger.  Sometimes, they're just spineless bastards who don't know how to tell you; you're just not their type.
Why do people "breadcrumb?"
Some people just want to keep their options open. They want someone at their beck and call, but at the same time, they don't wanna get tied down. They just wanna keep things casual because they don't wanna close the door completely. Maybe they're scared of the awkward conversation or of hurting your feelings, so they keep playing the game. Other times, they're just a plain asshole. They breadcrumb and lead the person on for the thrill of it. It's a continuous cycle of hot and cold designed to lure the person in through attention, flattery, and sexual intrigue.
People tend to breadcrumb to seek attention without commitment. There's also the "swipe" culture where there's just so many options for potential mates, so they feel it's too early to commit to one. They have a hard time figuring out who they want to date, so they keep multiple people on the hook until they make up their mind.
Some people just want to keep lots of choices, but they also want certainty. Breadcrumbing allows a person to get the best of both worlds — freedom of not being tied to a relationship and an ability to date others while knowing they have a 'sure thing' should they lose options. It's pretty terrible, right? So whether they're doing it because they don't want to deal with the break-up drama or for the thrill of it, breadcrumbing is just a complete dick move. It's selfish and a play for control and domination.
So what are the signs that you are getting "breadcrumbed"?
1

He makes vague plans.
Breadcrumbers will make plans but never follow through. They talk to you about going to the movies or taking you out to dinner, but they don't say when. And it just never happens. He may say, "Let's meet up sometime next week?' But when the week comes, he's a nada. He is nowhere to be found. He is also good at making excuses like "Oh! I'm sorry I forgot, I was busy this week. How about next time?" If your man is just the master of obscure plans and king of let-downs and excuses, consider yourself breadcrumbed.
2

He sends messages once in a while.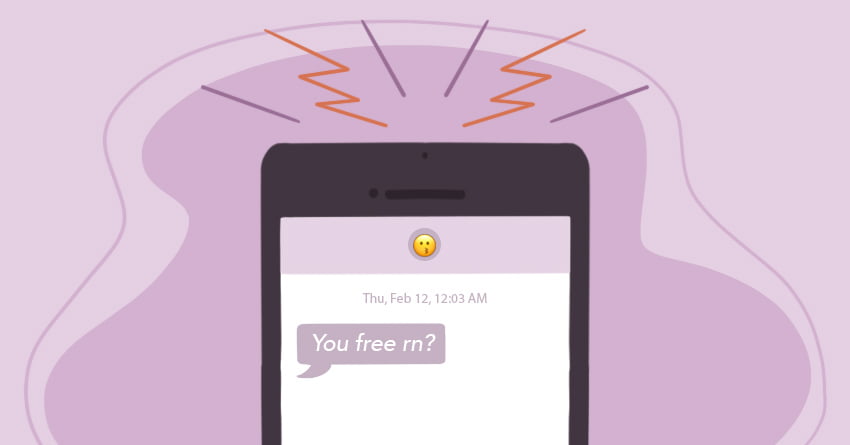 Are you getting messages from them every once in a while? And are those message sporadic and irregular? That is a sign that he's breadcrumbing you! A breadcrumber is an inconsistent messager. Expect to receive a random text or chat now and then, and ALWAYS on their terms. They do this to keep you on the hook without really committing to anything. They remind you of their presence just enough to keep you interested.
3

His messages are shallow.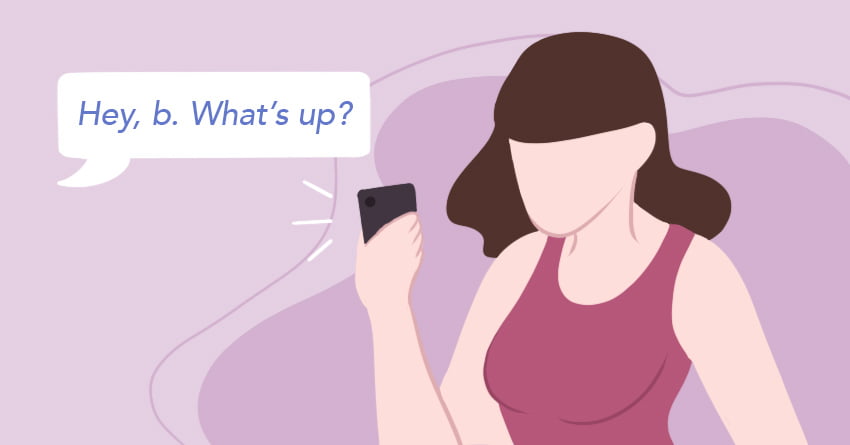 Do the random chats of 'Hey' or 'What's up?' sound familiar to you? Messages that just pop up here and there but don't really show any deep interest? Yes, he is checking up on you, but he's just trying to keep you hanging on the thinnest thread possible. Just enough to remind you that he's still there. He just wanna keep you under his finger. He doesn't want you to slip away.
4

You're a booty call.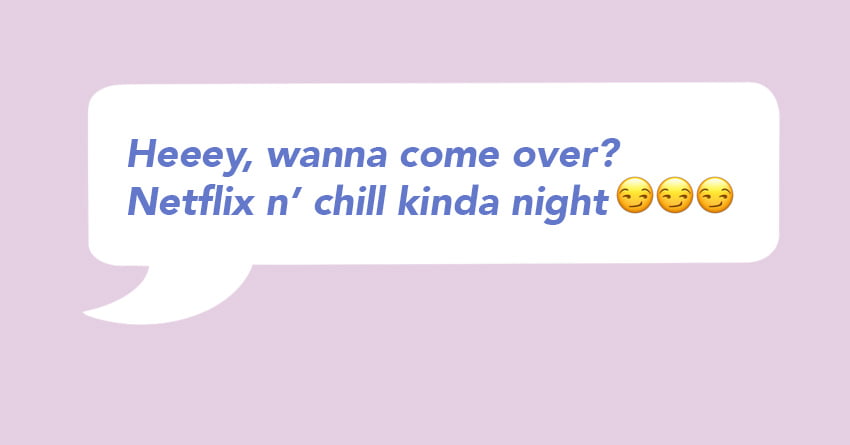 When someone is breadcrumbing you, it's probably because they want to hook up without any commitment. Maybe at the start, you went out and had fun together, but now do you notice the change? Do you just hang out for a late-night happy hour and a quickie afterward? I'm sorry but, girl, it's time to wake up. You're nothing but a booty call. They just want to see you once in a while for one reason, and sad to say, it's not because they want to be in a relationship with you. If you notice that the only reason you go out is that he just wants to get some pussy, take it as a sign that he's breadcrumbing you.

5

You wonder what you did wrong.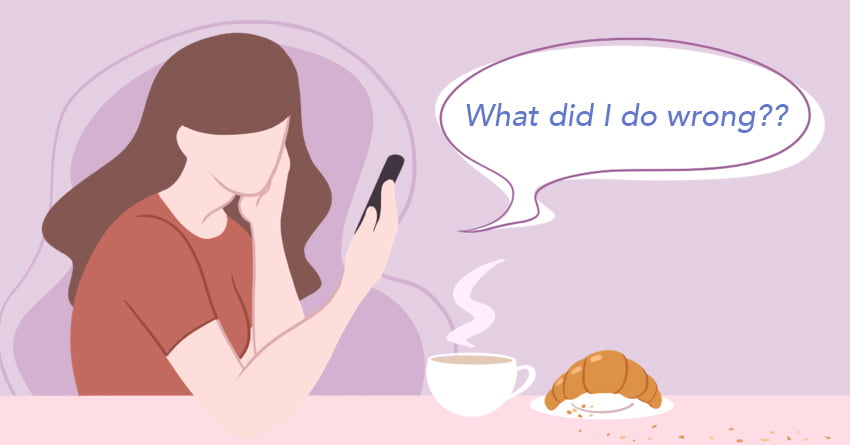 Since you just can't seem to get ahold of them consistently, you wonder what you did wrong. Of course, there's nothing you did wrong. They're the ones doing the wrong thing to you by keeping you hanging. But you still feel insecure and upset with yourself. And you can't shake off the feeling. If this is happening to you, beware because it's a sign that he's breadcrumbing you.
6

They always seem to know just when you're getting over them.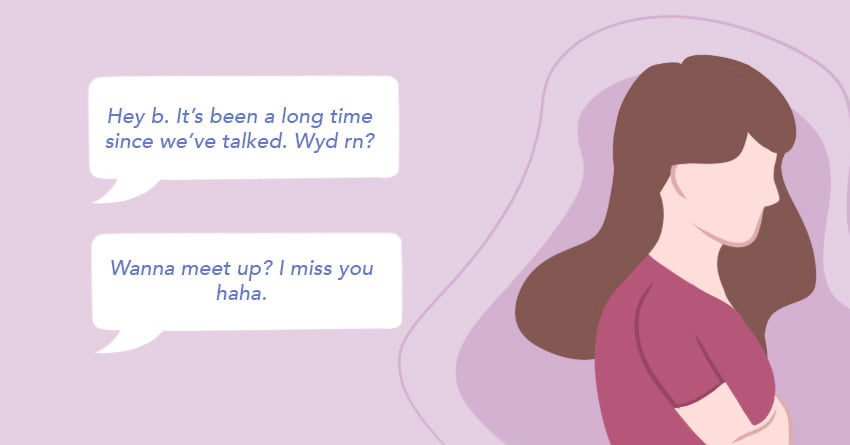 You're starting to believe they have some sort of psychic capabilities. Just when you're ready to get over them, they suddenly message you and remind you of their existence. A breadcrumber has this skill to know when you are starting to drift away, and of course, they won't let that happen. When you've finally given up hope, the breadcrumber psychically senses your absence and resurfaces in your life. The game begins again. He tells you he misses you or that he just can't keep you out of his mind. These are the "breadcrumbs." And you fall for them. When you start to leave them behind, the breadcrumber senses this and reaches out to you to win you back again. It's so easy to fall for tricks like this.
7

They just don't want to commit.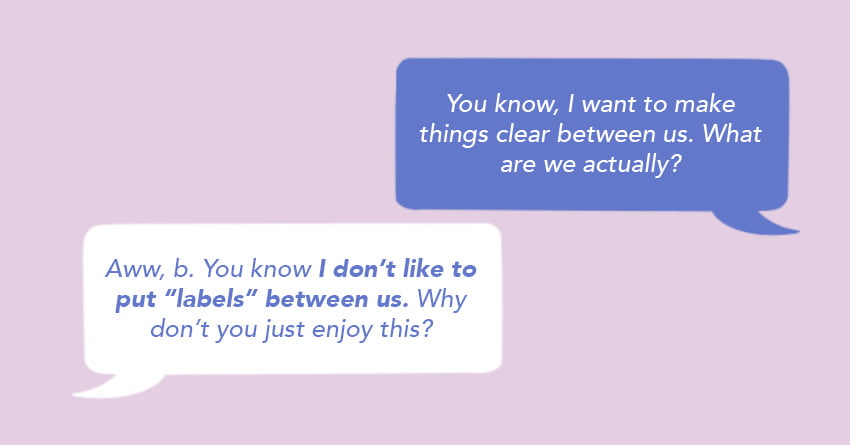 They're just like fish when you try to hold them they're "slippery."  They always squeeze their way out of your hands. You can't seem to pin them down for anything. They even like to pull the "I don't like labels" line. Breadcrumbers give you random, inconsistent messages that are just enough to keep you interested and wanting for them. They just want you to think that there's a romantic future for the both of you when there's really none and they just wanna hook up.
8

You're always left in the "gray area."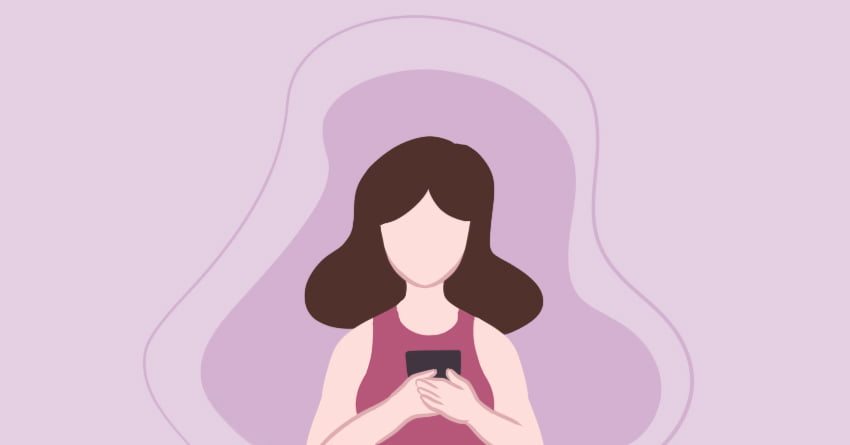 If he's always keeping you in an ambiguous place in his life, it's a sign that he's breadcrumbing you. A breadcrumber will never reveal his true feelings or intentions. They will hide what they truly want from you. They avoid answering questions related to how they feel for you or having a relationship with you. You're always left in the gray area. You don't know if you will hold on or let go because you're stuck in his game.
9

He's defensive about his treatment of you.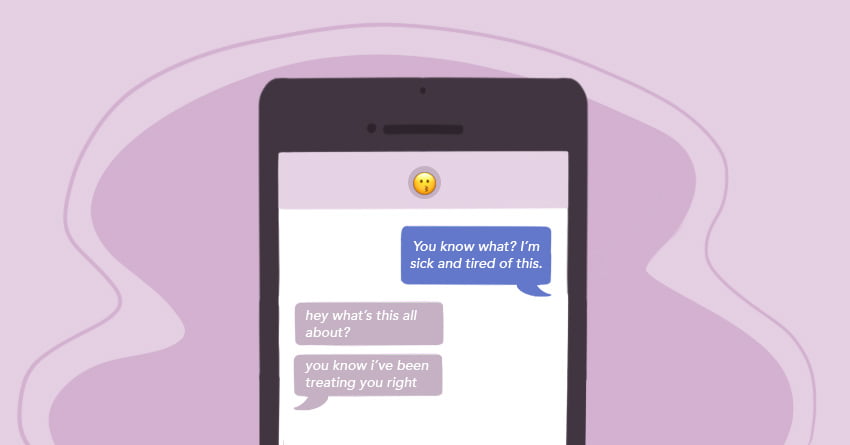 When he's defensive and doesn't like confrontation with the way he's treating you, it's a sign that he really is breadcrumbing you. People who get defensive and passive-aggressive about their own behavior probably just don't want to be called out about it. Don't excuse his behavior, most especially if it's upsetting you. You have a right to ask him what's the status between the two of you because you also have to think of your welfare. You deserve better than red flags and gray areas. Remember that. 
Final thoughts
Being on the other end of breadcrumbing is upsetting and frustrating. It makes you feel depressed and worthless. You question why you're not good enough because you're not worth someone's commitment. But I hope you have the courage to open the door and leave. When you notice these signs, call them out on their bad behavior. Tell them you're not interested and walk away. Don't forget to close the door when you leave because you deserve better. I know it will be hard at the start, but this is better. Your heart will be broken, but cutting off someone who's just leading you on will make everything much easier for you in the long run.