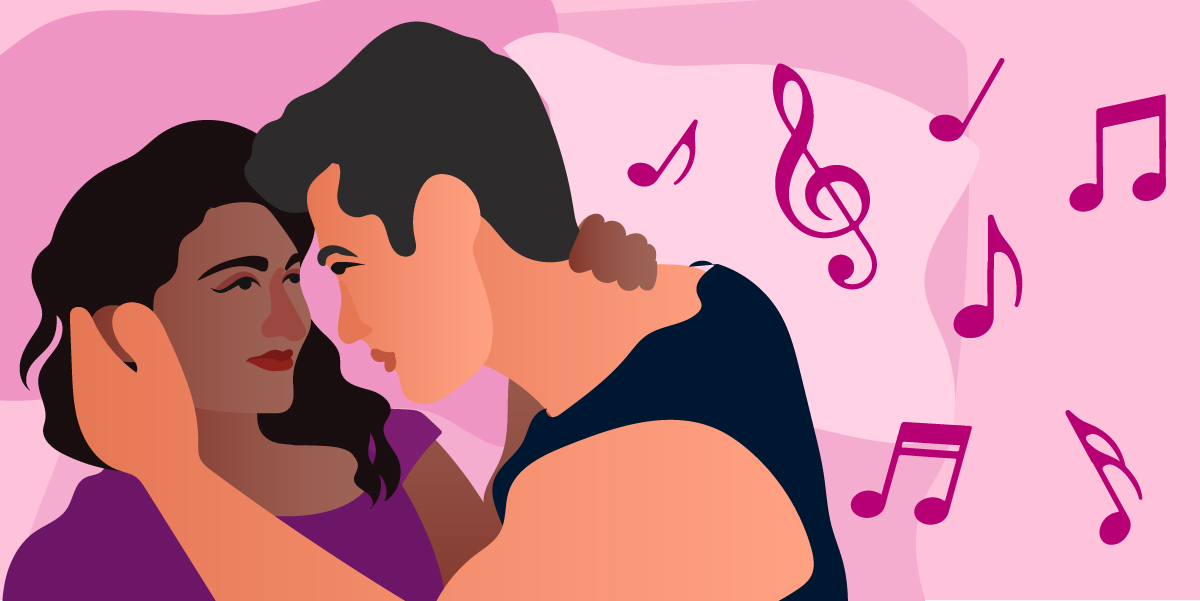 Whether solo or with a partner, listening to sultry tunes while basking in pure pleasure is a different kind of euphoria. Every beat in rhythm with your body, intoxicating voices in the background, an unpredictable shift in melody… Oooohhh, you've got to try it out yourself.
That's when your Spotify account comes in handy, as this music streaming app is a trove of various sexy playlists. Whether your flavor of the month is vanilla or rocky road, there's a playlist that'll suit your desires— and we've listed some of the best ones in the app yet!
Grab your lube, your partner, and trusty sex toys… Things are about to get hot in here. This quickie read will share ten of the sultriest playlists on Spotify. Each of the selections is curated to accommodate everyone's unique tastes.
1

Sexy Playlist for Sexy Nights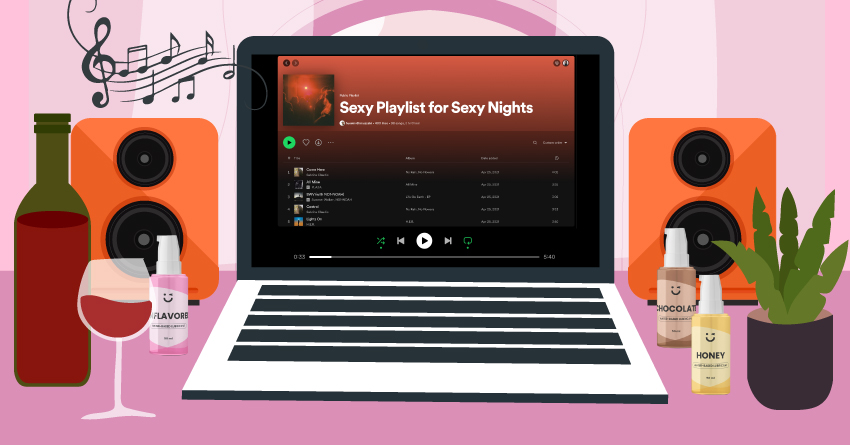 Let's start with one of the popular playlists on the app. The Sexy Playlist for Sexy Nights is perfect for those who haven't figured out what songs unleash their rowdy side. It has a fine selection of songs in various genres. From The Weeknd's darkly sensual 'Call Out My Name" to JVKE's "Golden Hour," you'll be on one wild ride with this playlist. Take a good listen, then save the ones you would love to have on your sex playlist.
2

Buttery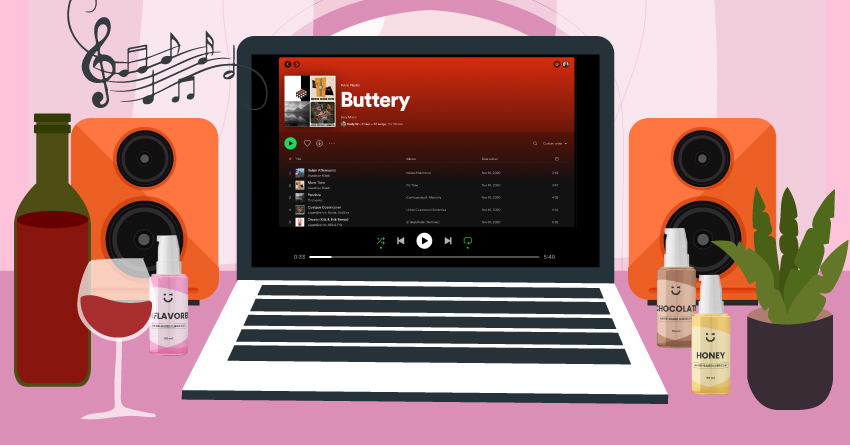 Smooth. Sleek. Heavenly. If you want to steer away from the mainstream hits, this sex playlist could win you over. The Buttery playlist is filled with underrated gems, most of which are purely instrumental. Just note that there are some "abstract" tracks, but don't worry; the playlist has a unified vibe.
3

Sexy Time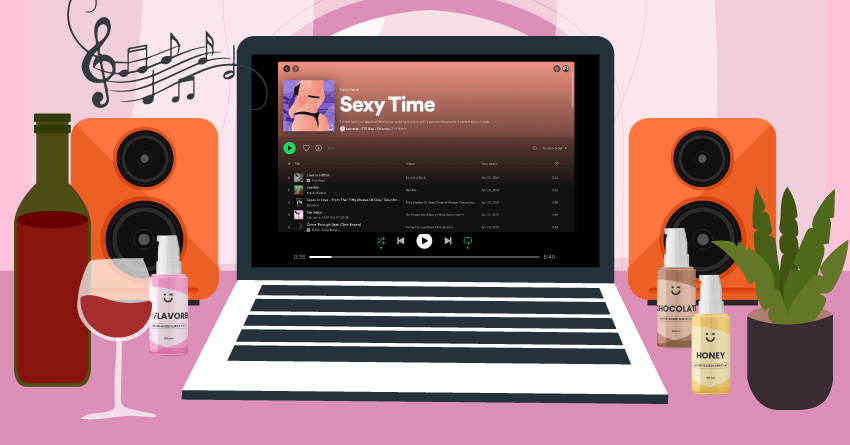 Are you looking for songs that unleash the naughty stripper in you? Tune into temptation with the 'Sexy Time' playlist. The first song will get you hooked instantly as you sway your hips in sync with the beat. It comes with classic hits such as 'We Can Make Love' by SoMo and current favorites like "Fetish" by Selena Gomez.
4

Jazz Slow Telo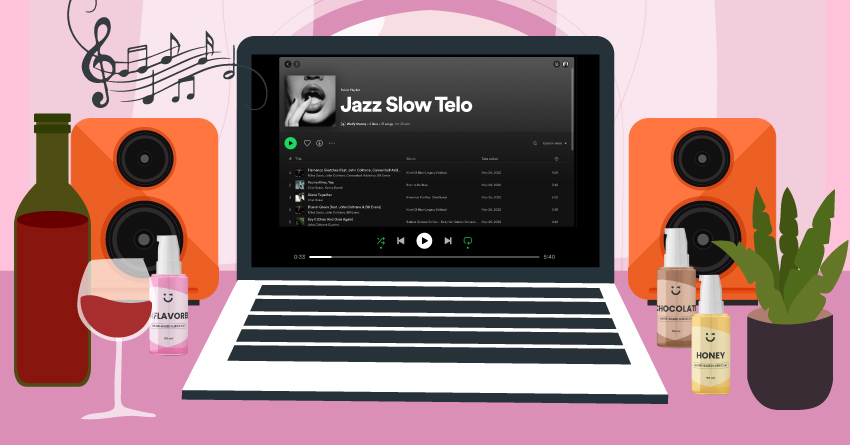 A dash of indescribable nostalgia. A sprinkle of sensuality. A cup of class. This playlist has everything you would want in a night of sultry fun.
Looking for jazzy tracks to unleash the seductress or casanova in you? Look no further. The Jazz Slow Telo is ready to bring a much-needed sizzle to your bedroom plays. Let these sleek tunes amplify your sensual feelings with your lover.
5

**** Me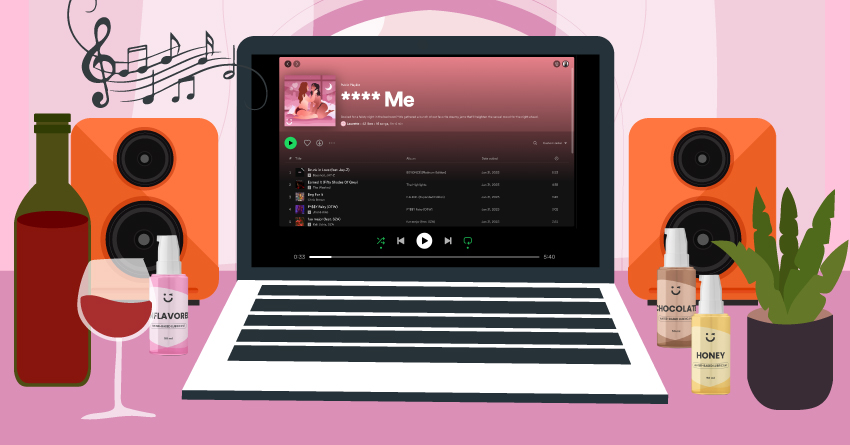 Do you want to ask your partner for sex but are too shy to say it directly? This naughty playlist will turn your partner on. The Lauvette's **** Me (you already know what those censored words mean, for sure…) consists of pop songs that'll send your body grooving' and grinding' in the bedroom. Definitely a must-follow!
6

Yes, Master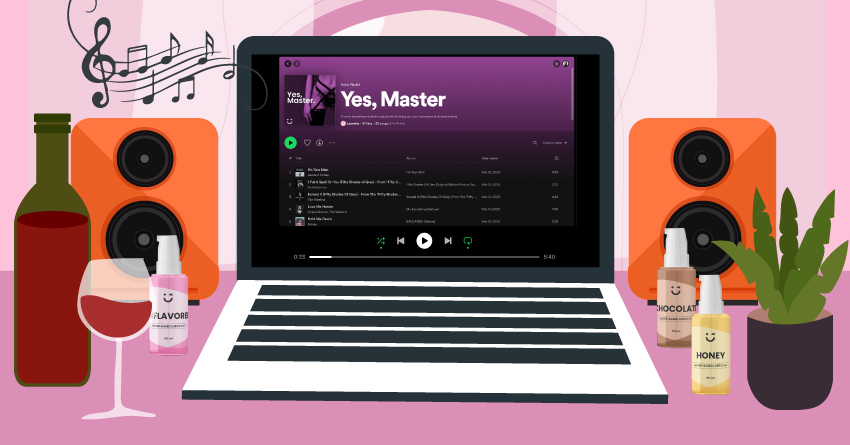 Are you searching for a sex playlist that only has BDSM-themed tracks? Ooooh, you'll love this one! The Yes, Master will bring out the kinkster in you, featuring 32 songs that'll blow you away. From pop hits such as "Dangerous Woman" to Asian classics like "Coming of Age Ceremony," this will surely set the mood as you engage in bondage, impact play, and other kinky-tivities.
7

Non-Cheesy Sex Playlist for Millennials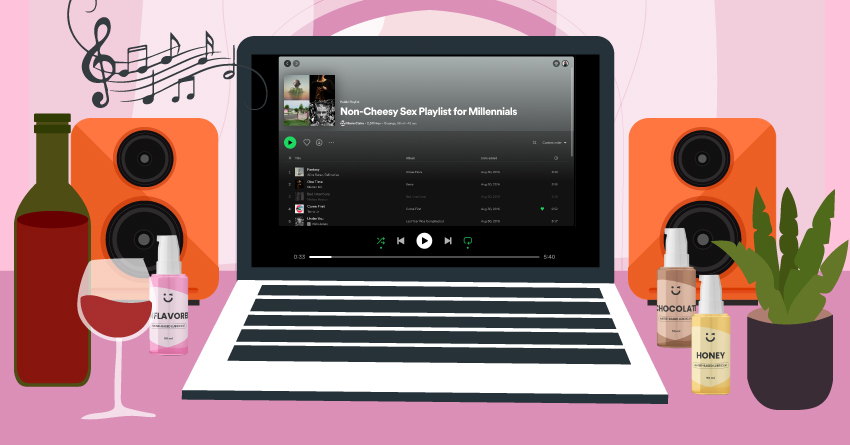 Are you tired of hearing the same songs on different sex playlists? We get that it's a bummer, but we have the perfect playlist to combat that. The Non-Cheesy Sex Playlist for Millennials from Marie Claire magazine is filled with underrated bops such as "Fantasy" by Alina Baraz & Galimatias, Body Say by Demi Lovato, and Rocket by Beyoncé.
8

Hot Songs to Make Out To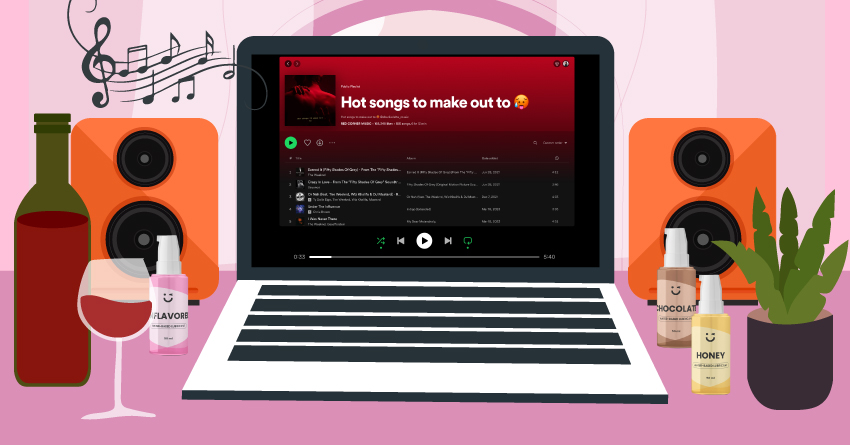 Ooh la la la… Enjoy the bangers in this playlist while you're busy getting banged. The Hot Songs to Make Out To playlist has some tracks that are too hooooot to handle. Though it's supposed to be listened to during foreplay, this collection can certainly be played during the actual deed.
9

Boo'd Up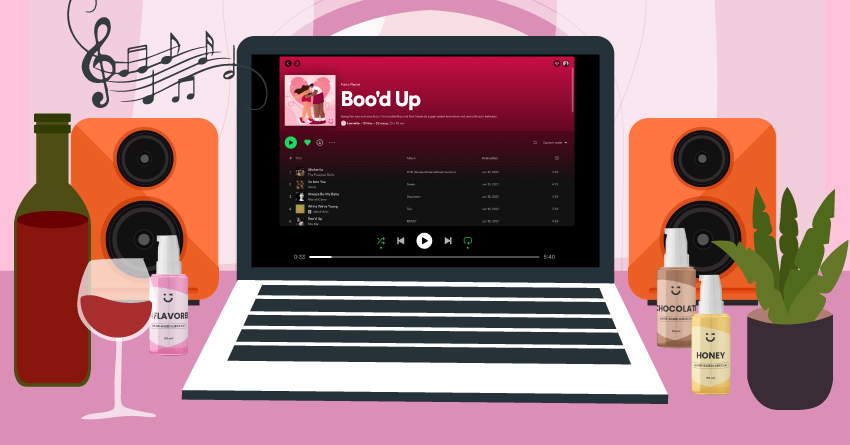 Who says sex playlists should only be filled with sexual songs? Love songs also have a place in these kinds of playlists. It's called making love, after all. So the romantics out there looking for a passionate playlist to have sex with, you've got what you wish for! The Boo'd Up is as sweet as it gets, with classic tracks and current faves.
10

Make Sweet Love to Me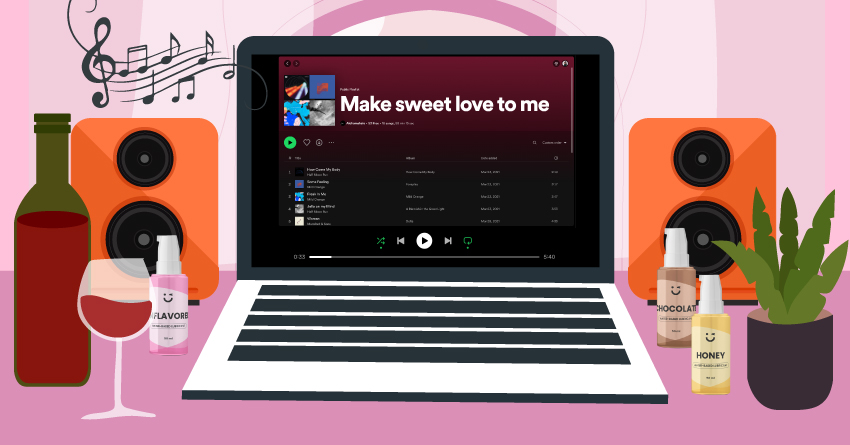 If you want to play love songs during the deed but aren't a big fan of mainstream hits, here's an indie-filled playlist! We highly recommend this during aftercare or post-sex cuddles, as the Make Sweet Love to Me gives off a chill and melancholic vibe. Imagine these songs playing in the background as you and your boo calm down after a night of intense plays.
Takeaway
And that ends our Spotify sex playlist guide. Which ones have you saved in your account? Give each set a try and see what works for you and your partner. Now, if you're not feeling the songs, don't worry; there are tons of playlists you can check on Spotify, just like some of the playlists we have in our Lauvette Spotify account— visit if you have the time!