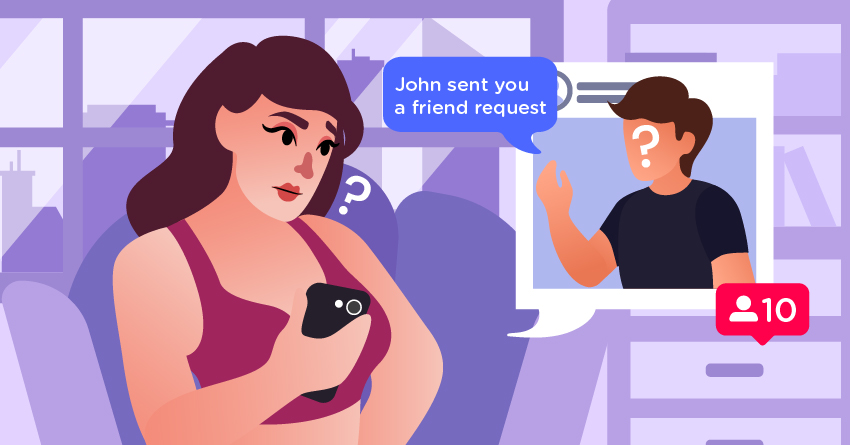 The age of technology has made our social lives so much easier. It's created a space where we can not only maintain and strengthen existing relationships but form new ones, too! The internet has allowed us to express ourselves in a much freer way thanks to the certain level of animosity sitting behind the screen gives us. However, some people take this to the extreme by not only reinventing themselves into the best or truest version of themselves but by becoming entirely different people. be cautious of this fact, and if you have any suspicions that an online acquaintance is not who they say they are, you may be a victim of catfishing. If you don't know what catfishing is, here are a few things you should know about the topic and a couple of red flags you should be on the lookout for to keep yourself safe from these online scammers.
What is Catfishing?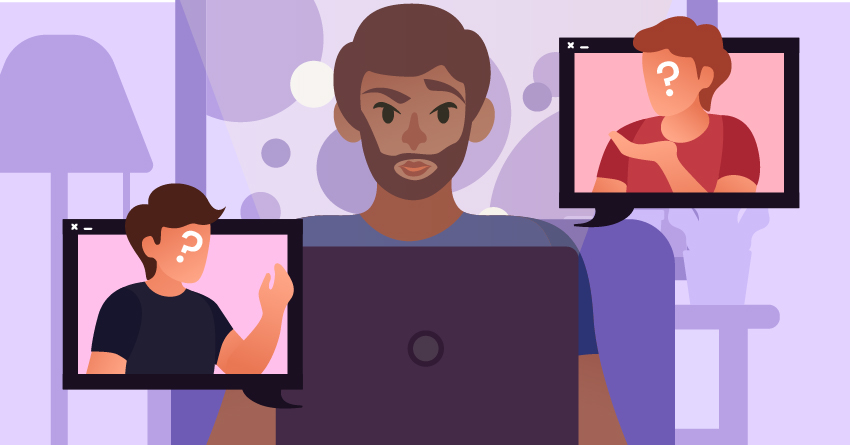 Catfishing is a scam where a person misrepresents themselves online. They create profiles that contain fictitious information and images and present it as their own lives. These images can be stock photos or taken from other people's actual profiles. It is generally used to lure people into some kind of online relationship. Sometimes that's where the scam ends, but there are instances where it is used to steal from the victim or hack their accounts. The "catfish" refers to the predator who creates the false identity. Catfishing is abusive and deceptive. A lot of schemes like this were highlighted by Nev Schulman's 2010 documentary Catfish.
Catfishing is common and can happen to anyone. If you've been using online dating apps or even just existing on Facebook or Instagram, you'll have come across a catfish at some point in your virtual existence.
In the Philippines, there is no provision in the Cyber Crime Prevention Act of 20120 or Republic Act 10175, that specifically covers catfishing, but the Safe Spaces Law (RA 11313) does penalize gender-based online sexual harassment. Offenders can be sentenced to prison correctional for six months to six years or a fine of not less than P100,000 but not more than P500,000. Or possibly a combination of the two.
Possible Causes of Catfishing
There is a multitude of reasons for people to catfish. Some may do it for totally innocent reasons, and others catfish with the intention to harm specific people. None of them really make catfishing any more acceptable, but understanding the reasons why people catfish may help you avoid becoming a victim.
1

They feel insecure.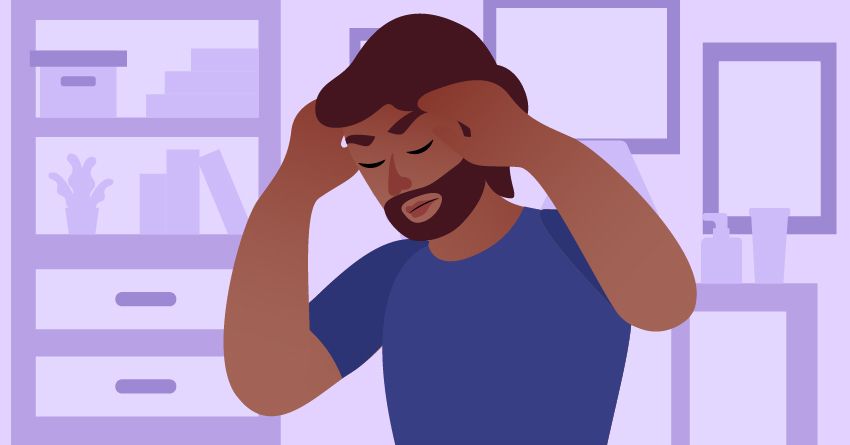 Some people feel bad about who they are in real life, so they create profiles that present their ideal selves – from their career, where they live, and even their physical appearance. They may do this because are trying to become more popular online, or are trying to form relationships with people they feel like they have no chance with in "real life".
2

It helps them cope with their mental illness.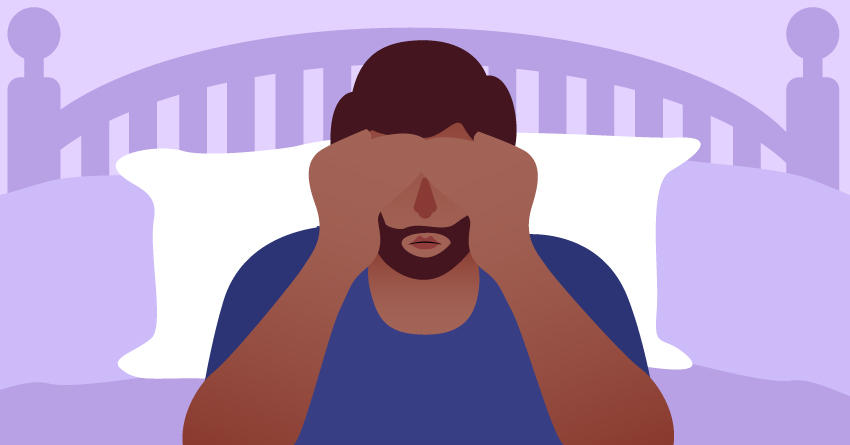 Because of the stigma around people with mental illness, it can cause some people to be insecure about themselves. By creating an online persona that is neurotypical, they can gain the confidence to associate with other people who they feel have a "normal" existence. The (from their perception) more attractive, successful, and normal identity gives them a self-esteem boost whenever they engage online.
Mental illnesses like depression and chronic anxiety can feel extremely isolating. In a study covering people who catfish, 41% of the respondents mentioned loneliness as a cause. One respondent said: "I just wanted to be more popular and make friends that could talk to me, some part of the day."
3

They're seeking revenge.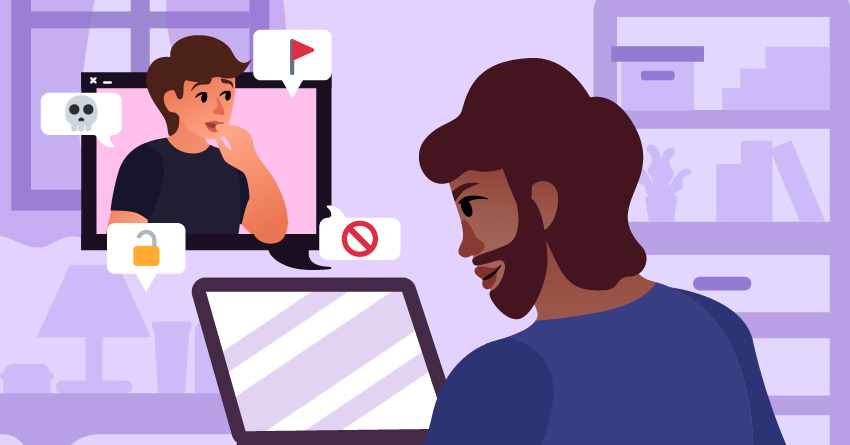 Some catfishers are out for revenge. They disguise themselves as a person who has hurt them or they hate for some reason. They then proceed to dot things online that could hurt or ruin that individual's reputation. They may even do some illegal acts under the false identity to get their target in trouble.
4

They're experimenting with sexual preferences.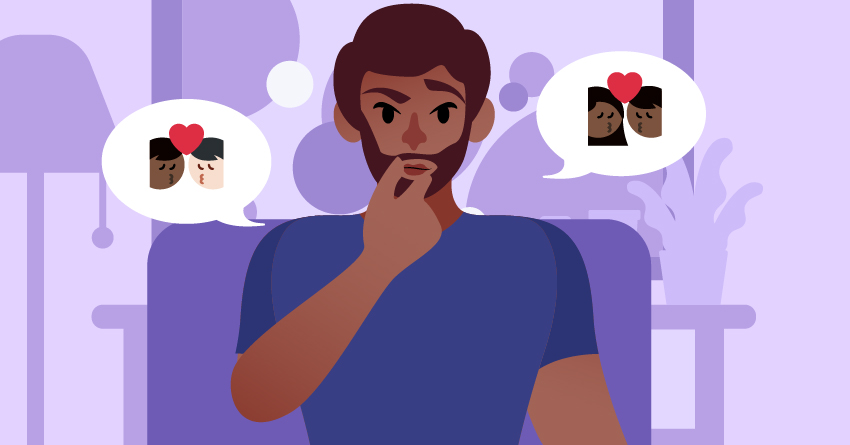 When people are still exploring their sexual preferences and gender identities, they may be uncomfortable doing it as themselves. They assume the sexual preference of the people they're interested in and create an identity that is different from their own. They engage in social interactions under that identity to get a feel of if that lifestyle is a right fit for them or not. The trouble comes when they actually develop real feelings for the people they interact with under the guise of a false identity and are faced with ending the relationship or revealing their true selves.
5

They mean to harass their target.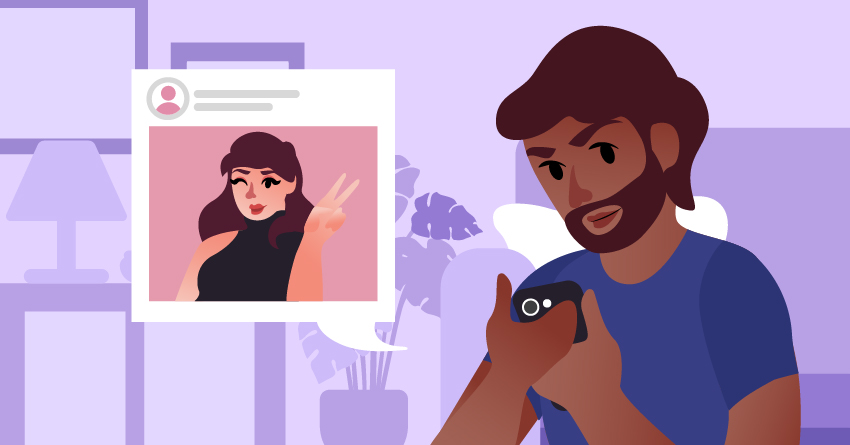 People become more courageous online, especially when they're able to remain anonymous. Some people will create a fake account because their main account has already been blocked by the person they've been harassing online. They continue the harassment through these other accounts and the victim does not even know it because the victim has unknowingly accepted a follow or friend request from the harasser. Through the catfish accounts, they're able to keep tabs on the victim.
Different Types of Catfish
Not all catfishes are made the same. Just like there are different reasons that people will catfish, there are different ways that they will catfish, as well. Here are a couple of catfish types you may recognize.
1
Bored Catfish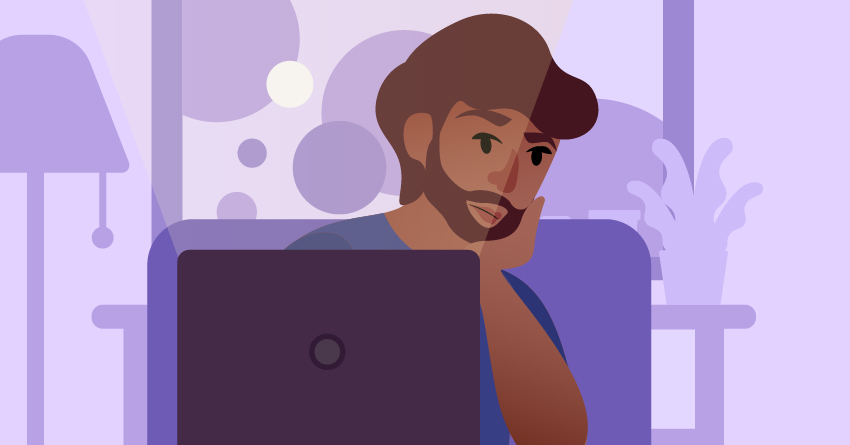 This type of catfish has a ton of time on their hands. They don't really catfish for any reason other than their own entertainment. You may become a victim of boredom rather than any real malicious intent. They're more motivated by the fact that messing people sounds fun than actually hurting your feelings or any other gain.
2
Revenge Catfish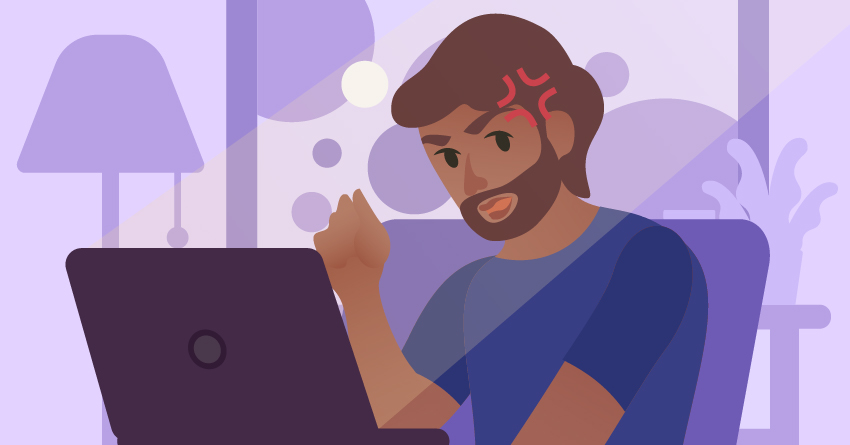 Revenge catfishing occurs because the catfisher feels slighted in some way, shape, or form. The offender creates a persona to lull you into trusting them only for them to use the information you share to hurt you. Revenge catfishes go into it having a specific victim and plan.
3
Secretly-in-love-with-you Catfish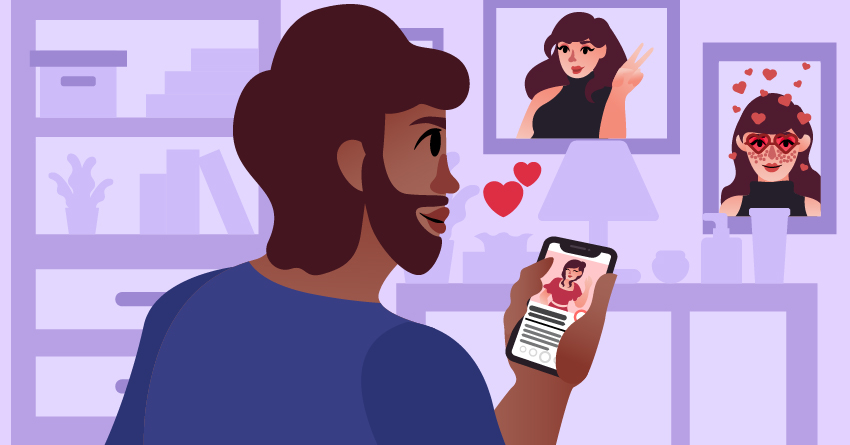 The secretly-in-love-with-you catfish made this alternate online persona for research purposes. The research they're doing is on you, and yes, we agree, that's kind of creepy. A lot of the time, these kinds of catfishers will be someone you know or knows someone who knows you. For one reason or another, they just can't muster up the courage to talk to you in person. For anyone thinking about doing this to get to know your crush a bit better, we suggest you just talk to them instead of making a fake account to learn about them beforehand.
4
Scary Catfish 
These catfish's intention is to cause chaos and hurt a few feelings. A scary catfish is pretty similar to a revenge catfish with more chaos mixed in. Why more chaos you may ask? It's because their malicious intent has no specific target making absolutely anyone a possible victim. Scary catfishes may even try to get some money from you saying things like "I would like to meet you, but I'm short on cash" or other ways to appeal to your emotions to get you to send them some funds.
5
Lonely Catfish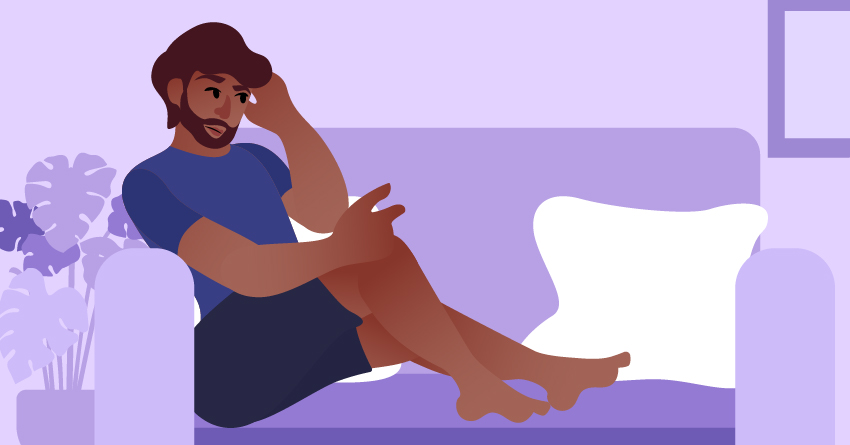 A lonely catfish is usually someone who is feeling isolated and doesn't know how to reach out or who to reach out to in real life. They may be ashamed of their loneliness. They can have a sob story or just need someone to talk to. Because of their oversharing, you may end up becoming close and sharing your life story with them, as well. These types of catfishes may be the most difficult to deal with because you may feel some kind of responsibility for their well-being and they may end up using that to manipulate you.
15 Catfishing Signs You Should Know
There are a few signs that the profiles trying to add or follow you on social media are catfishes and these can help you become more vigilant. While these guidelines aren't full-proof as catfishes are becoming better and are creating more elaborate profiles, these are some red flags that can prevent you from falling for a catfishing scam. 
1
They don't have plenty of friends or followers.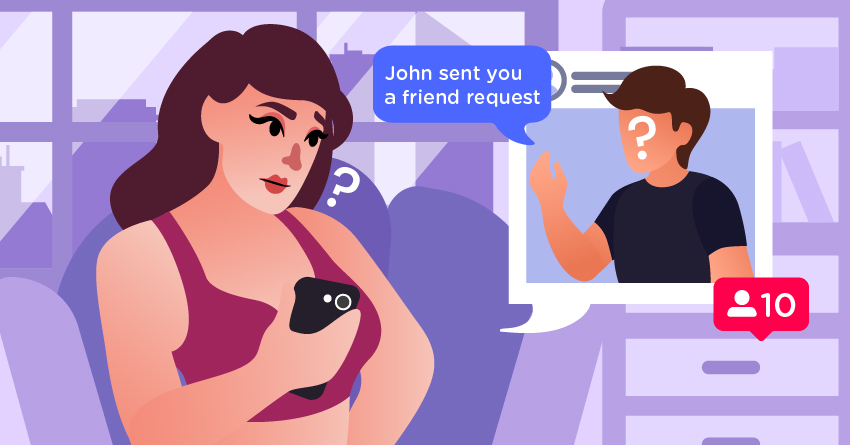 Catfishers will usually have little to no followers on the accounts. This can be true for a variety of reasons like they use the profile specifically to interact with an intended target while keeping more authentic interactions contained to their actual account.
Another cause may be that they use alternate accounts to improve their social media presence, market themselves, make connections, or reach out to others. This may take a lot of time and investment that the catfisher may not want to spend to make the account look more "real".
Keeping the account unattached lessens the chances that you can trace the account to the true identity of the owner. The more friends and followers the catfisher has, the more their identity may be questioned. Especially in regards to their profession, location, and relationships. Each link could inspire questions that could result in a misstep that reveals their true selves.
2
They are instantly romantic.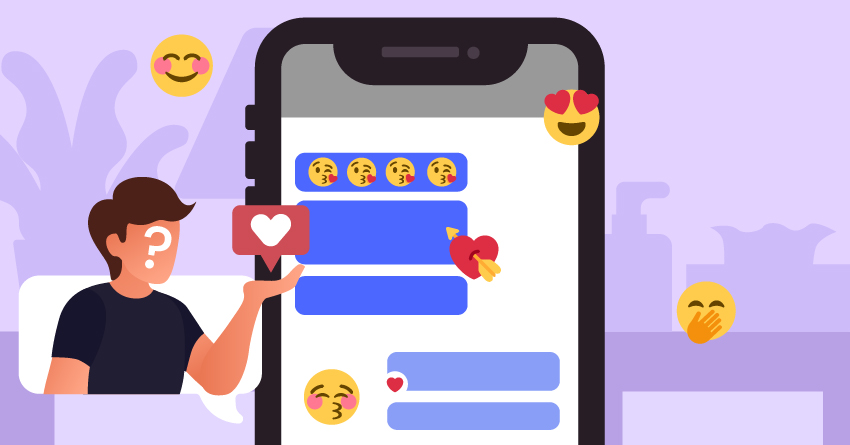 Attention feels great – especially when it's romantic or sexual attention. A catfish may employ love-bombing – the act of overwhelming someone with messages and words of love and affection – to distract you from questioning their identity. They may even try to get you to commit to an exclusive relationship without either of you meeting in person. Since the pandemic, e-dating has become a real and more common thing, and we're happy for everyone that's found love online. However, it may be safer to hold off on sending nude or sexual photos, or any information that can be used against you if you've never met them in person. A catfish may use your show of trust and vulnerability to blackmail you.
3
Their story just doesn't make sense.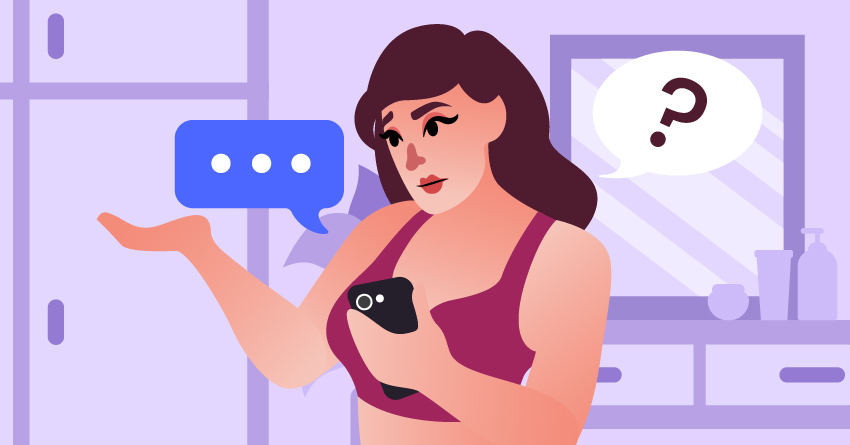 Catfishes will usually have a story made up to fit into your life. They may even add information that can make them seem more appealing, like high-paying jobs, wealth, or experiences. Assuming a false identity requires a string of flawlessly executed lies. A lot of catfishers can create a shallow cover story but when you start asking them deeper questions, they start to slip up. For example, they may claim that they graduated from a certain school but when you ask them some specifics, they don't give the response that is typical of said school's graduates. Or they claim that they're from a certain area, but accidentally pin a location that does not match up to their statement.
Sometimes these inconsistencies are easy to spot, but others may take a bit more digging.
4
They disappear often.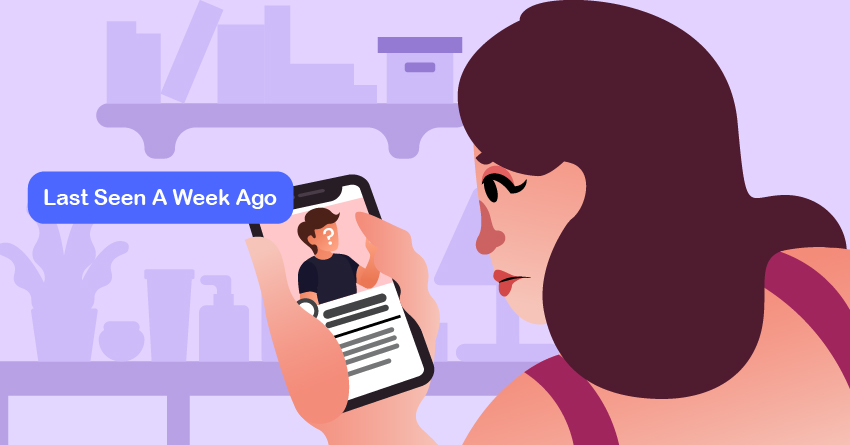 While it's true that there are some people that are capable of jet setting all over the world at the drop of a hat, this isn't really the most common scenario. So if they're constantly "away for work" or something always has them occupied, that should sound some alarm bells. They could be spending time in their real lives, or even be spending that time catfishing other victims.
5
Their profile picture remains the same.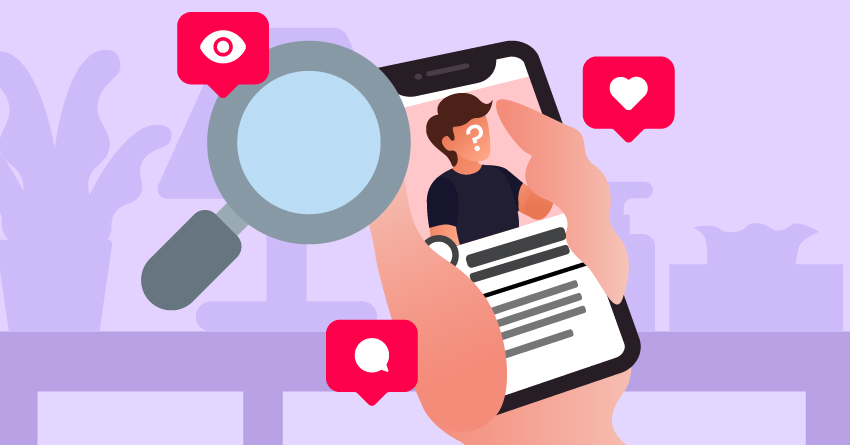 A catfisher only has so many photos they can access online of their assumed identity so that may result in limited social media posts, very rare occasions at which they will change their profile picture. Or photos that don't match up with the age of their profile. A lot of catfishers will use photos of influencers or lesser-known actors so that there are more photos they can choose from, the upside of this is that you can reverse search these photos to find out if they're just grabbing the photos off the internet.
6
They are over the top in general.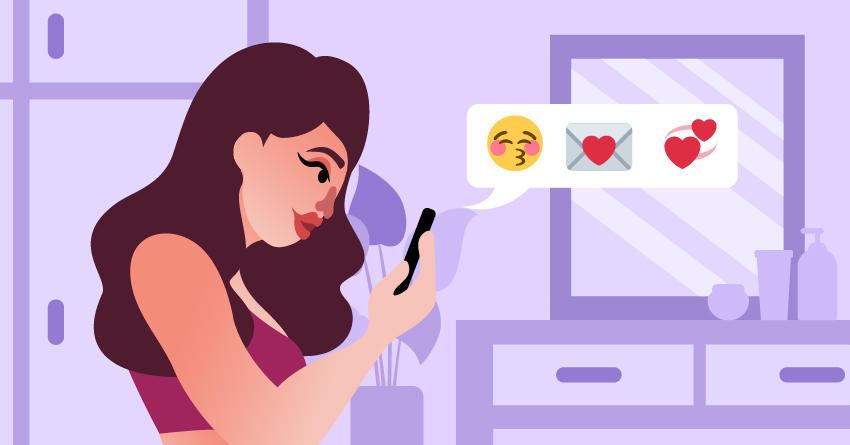 Someone who's trying to connect with you through the use of a fake profile may feel the need to prove their trustworthiness or devotion to you very early on. They'll shower you with flowery words and make huge commitment claims. They may rush you into a committed relationship or business ventures – never enter any of these with people you've just met.
7
Something just feels weird.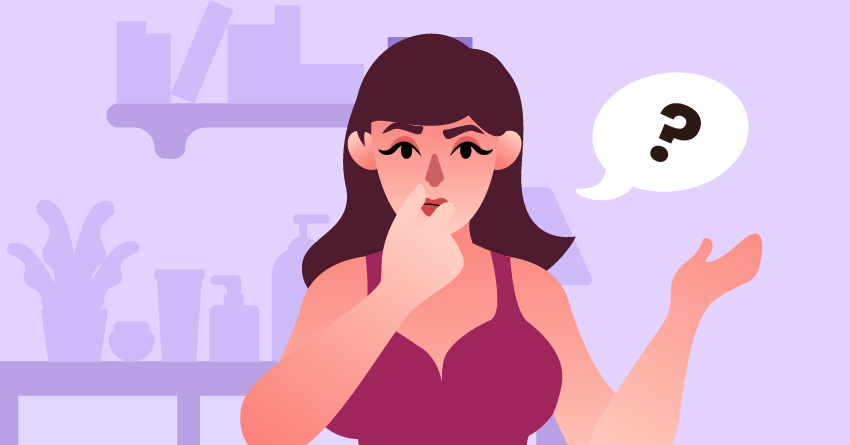 If the relationship feels too good to be true then it probably is. The catfisher may even tell you that you're paranoid for feeling odd. The fact that you are reading this means that your gut is telling you something is wrong. So, remember to trust your instincts. 
8

They start to ask you for favors.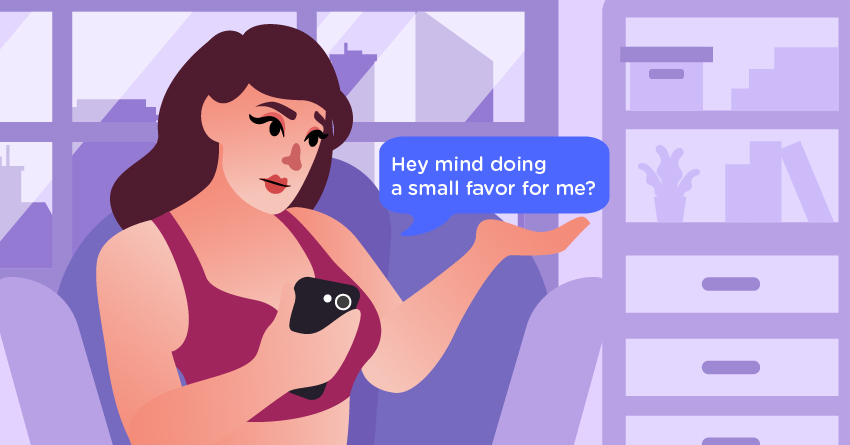 A catfish may be using their online relationship with you to take advantage of you. They'll start by asking for small favors or gifts, and progress to online gift cards, cash transfer requests, and even more. Sometimes, the catfish may shower the victim with presents to lure the victim with a sense of security so that when they ask for a huge favor in return, there won't be as much suspicion.
9
They ask you for money.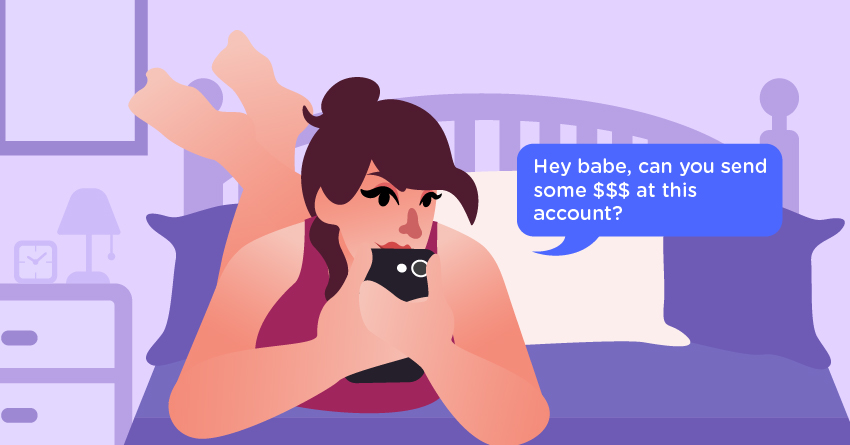 For professional scammers, their main objective will be getting you to give them money. This may be a one-off payment or a number of smaller payments. Sometimes the perpetrators will just ask for money to see how far they can take the online relationship.
10

They only chat through messages.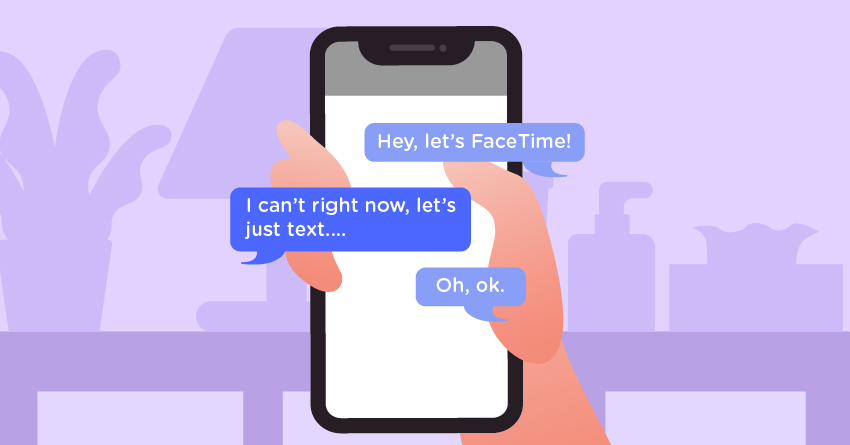 A catfish never exposes their real identity so they would likely refer to text or chat as their main form of communication. If your online friend only insists on communicating online, they may be a catfish. Confront them slowly about this and proceed to block them if they continue to refuse to engage in video calls with you.
11

They are hesitant to talk on the phone.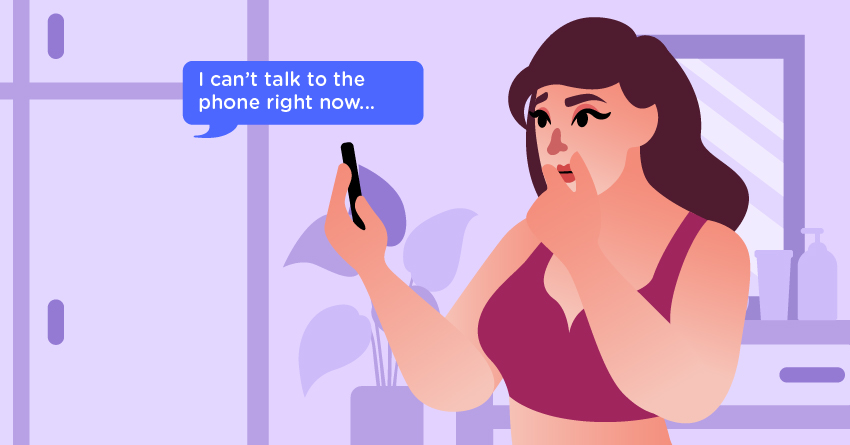 Aside from not showing their faces, catfishers do not want to reveal their voice either. Ever wondered why you can never get to talk to them on the phone? Probably because it's easier to understand a person's intentions on a call than it is from text messages. Calls can also be a giveaway to their locations – accents, background sounds, people accidentally calling them by name while you're on call can all lead you to catching them out earlier than you would have if you kept your correspondence through online messaging.
12

They often share that they travel a lot.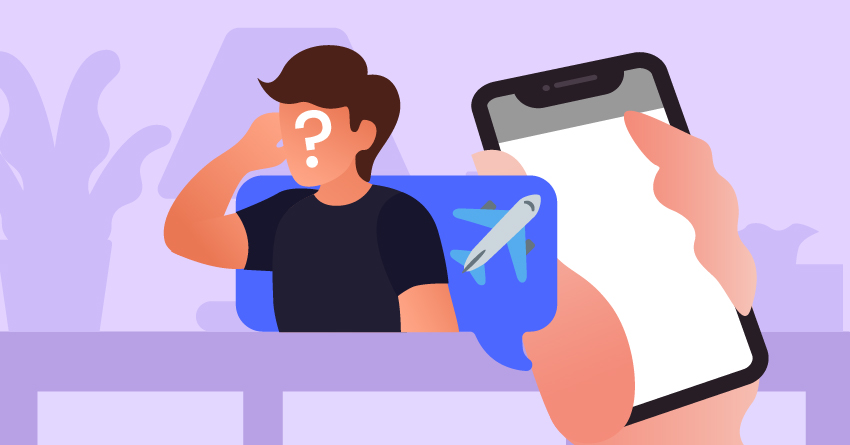 Hiding their fake identity is of utmost importance to a catfish, and one way to do it is by claiming to travel around the world for work. By doing so, a catfish tries to prevent you from visiting them. Take time to notice this by asking specific questions so you can dodge a catfish.
13

They only have a few candid photos of themselves.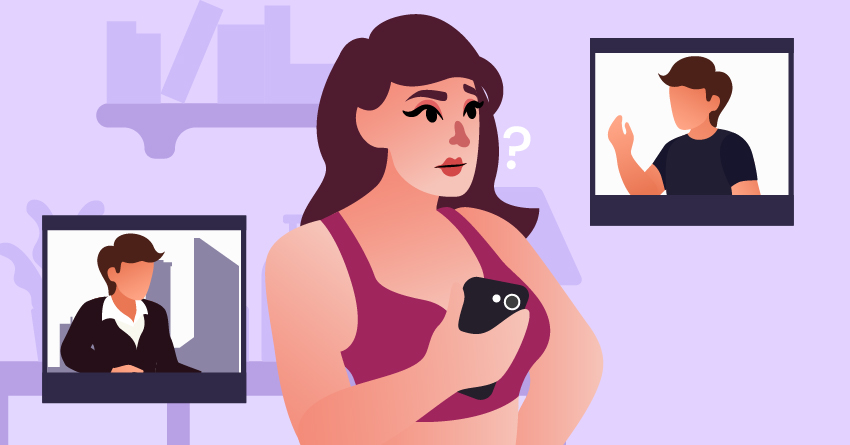 A catfish usually has to have at least a few photos of the person they're pretending to be. But recent, updated photos — like a selfie with the giraffes if you said you were going to the zoo that day — aren't an option for a catfish. An easy way to catch a catfish is to ask for a specific pose with specific items in the photo, like a peace sign while you hold a cup of water that's only filled halfway. Simple specific photo requests that are easy for someone to fulfill but strange enough that you wouldn't necessarily post them on your social media pages will have your catfish denying those requests because the person whose photos they're using will not likely have that available.
14
They avoid showing their face.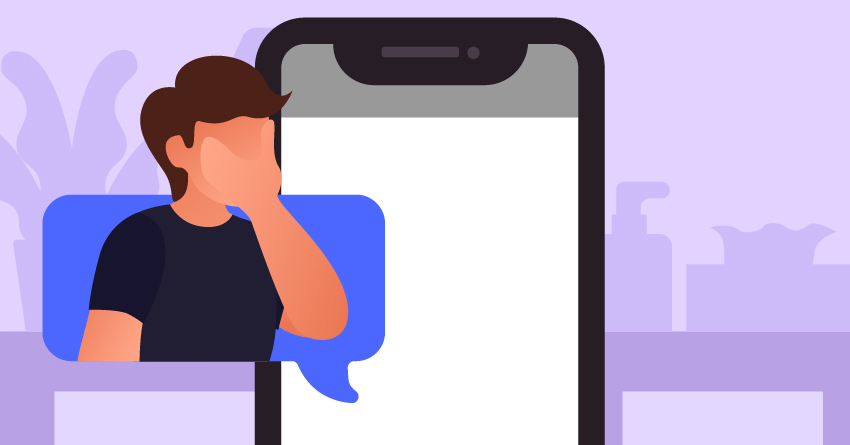 If you've been talking to someone for a while online and they refuse to video chat or phone chat, they might be a catfish. They may give excuses for why they can't do it, like a broken camera or simply that they're shy. A catfish usually can't send you a candid selfie. They may have access to only a few pictures from whoever they are impersonating. So, if they can't send you any pictures besides what is on their dating profile or social media page, they may be a catfish.
15
They're hesitant to video chat or meet in real life.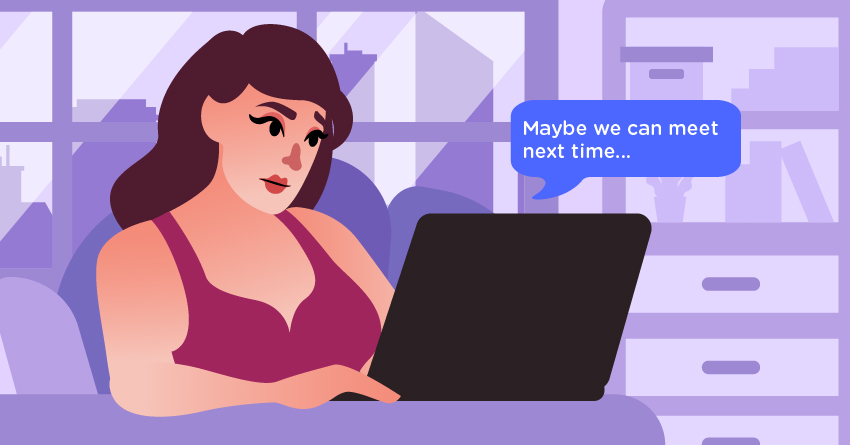 In line with the previous sign, if someone refuses to video chat or engage in a voice call, they may be trying to keep you from seeing how they really look. In most cases, the catfisher will invent excuses as to why they cannot talk or video chat. For example, each time you agree to a time to connect, they claim their schedule is inundated with appointments. 
They may also pretend to be ashamed of how they look due to a serious illness, such as cancer. Another excuse may be they are traveling or in the middle of visiting family. Regardless of the excuse provided, repeated rejections of a visual or aural meetup may indicate you are being catfished.
What To Do If You Encounter A Catfish
So you've encountered a catfish and you've shared some personal information already. Don't worry we've got a list of things you can do to alleviate the situation:
1

Treat uncomfortable requests as a red flag.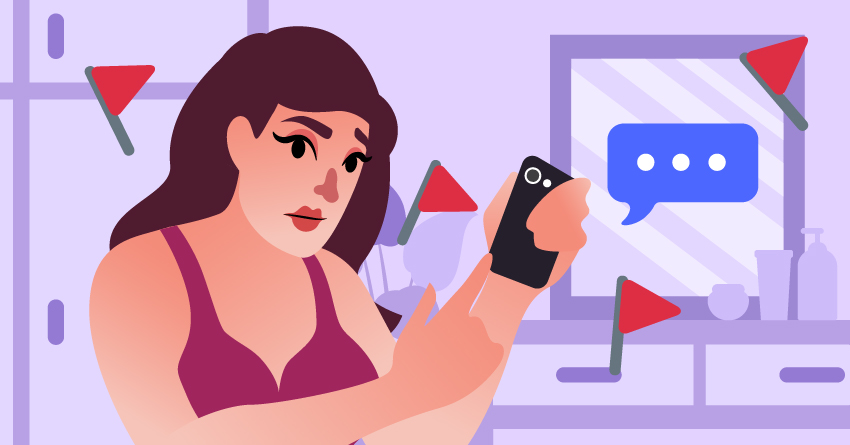 Dating online can be a little tricky since you've never met each other in person, but as long you both have defined boundaries that you stick to so that both of you feel safe, then it's okay. Once you meet each other in real life, then you can reassess, but in the meantime, protect yourself and your partner.
If they start making requests that make you uncomfortable, treat it as a red flag. Whether it's them asking for money, requesting that you buy them things, sharing sexy photos while sexting, or whatever you deem inappropriate and uncomfortable for where you are in your relationship – make them aware of how you feel and decline. If they continue to push, ask them why it's so important that you fulfill these requests and perhaps you would feel more comfortable doing so once you've met them in person. If they start to pull away, that may be a sign that they are a catfish and you should begin to take steps to protect yourself and recount if there is any information that you may have shared that could be used to blackmail you. Also, the moment they start making these requests, be aware that this is not normal and it's a catfish on the prowl.
2

Try talking sense to them.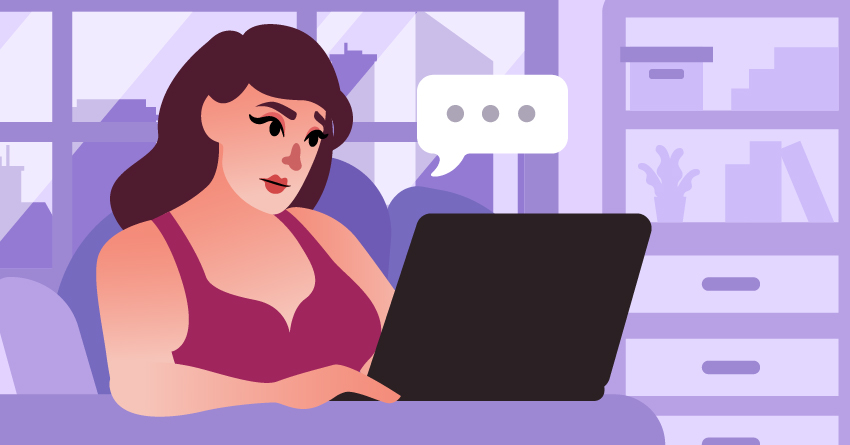 You can try your hand at talking some sense into them. Maybe you feel that the catfish had no ill-will and was simply lonely. Trying to get them to seek help and stop misrepresenting themselves could actually help them. Having some evidence of their catfishing is ideal so that they are not able to convince you otherwise, but sometimes that just isn't possible. Know that getting them to stop catfishing is less important than making sure you are safe. So if they refuse to listen even when faced with the fact that you know they're catfishing, distance yourself from the person.
3

Report it and let others know.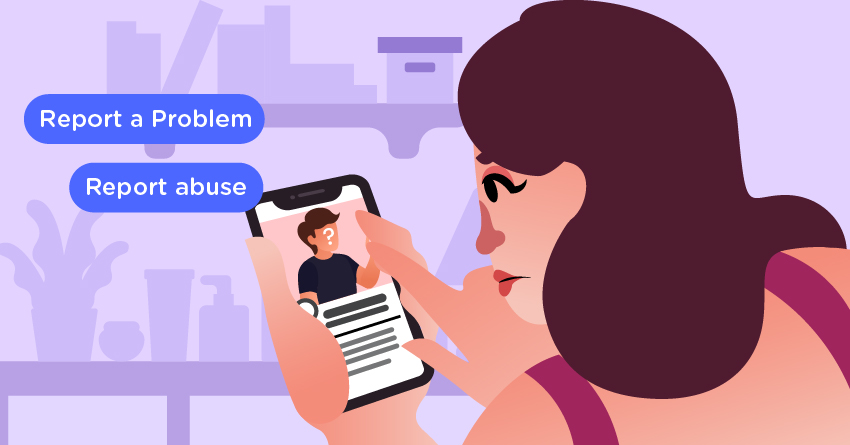 There are criminal offenses you can charge related to catfishing (mentioned at the beginning of the article). Report their profiles to social networks, even if it's just to look out for somebody else. If it's really serious, report it to your local police. You could also share their profile so others can also be warned about them. Social media is a platform we should all use when reporting catfishers especially if they have malicious intent.
4

Block them on all platforms.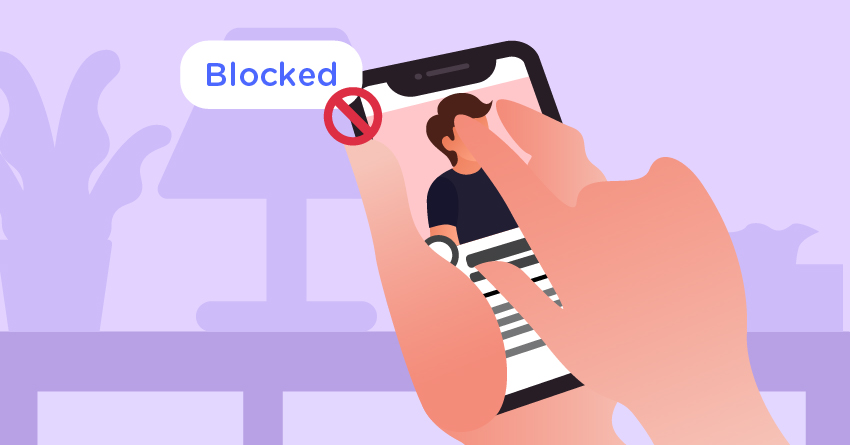 We highly suggest you block the catfish account on all of your social media accounts and phone. Axe the relationship so it won't cause any more harm to you. Change your log in details to more complex passwords immediately if you have shared personal information with the catfishing account.
5

Confide in trusted and supportive friends and family.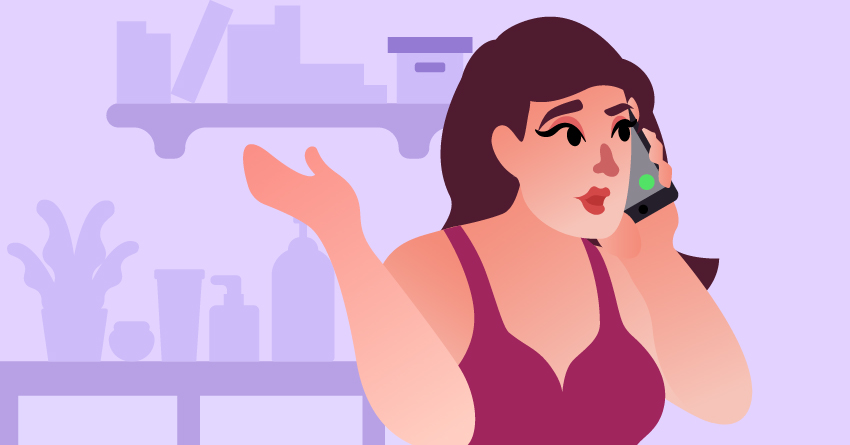 Getting catfished can cause negative emotions in those who're victims of it. So know that you can confide in your friends and family. Do not talk to those who'll say: "I told you so.", but talk to someone you trust to have your best interest at heart. Bottling up your feelings will keep you feeling stuck in your grief and misery. Also, chalk the experience up to a lesson learned so that you can spot the signs more easily in the future.
10 Tips To Avoid Getting Catfished 
You've learned how to spot a catfish and are more equipped with knowledge now. And even if there's no completely foolproof way to prevent getting catfished, here are a few tips to help you make sure the person on the other side of the screen is who they say they are:
1
Ask the opinion of your loved ones.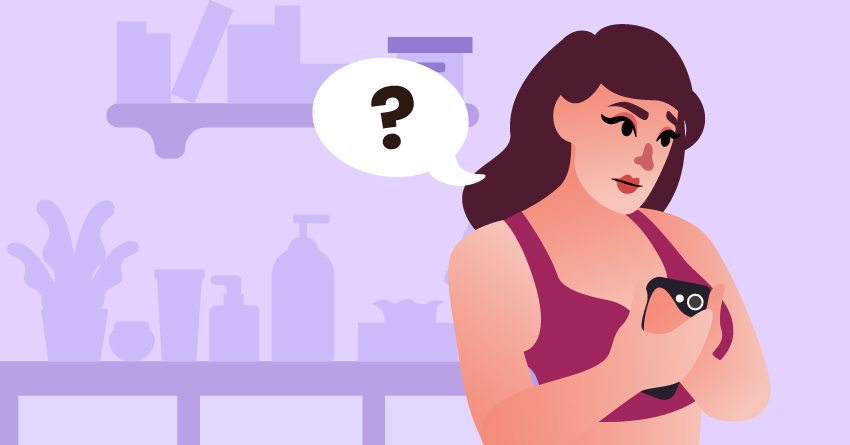 Sometimes, when we're the ones in the middle of a situation — especially a romantic relationship — we aren't always looking at things clearly. And love and affection can make you turn a blind eye to obvious warning signs.
If you've met someone online, it's a good idea to share the experience with your loved ones. Since they can look at the situation objectively, they might be able to identify red flags that you missed.
2
Don't share too much.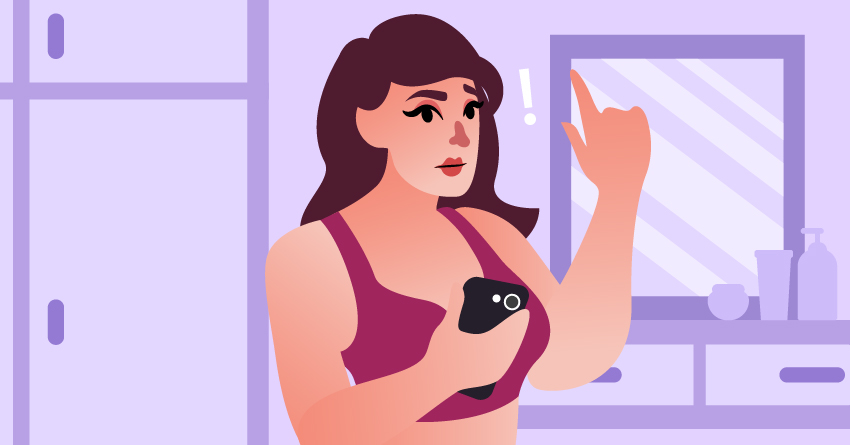 Catfishes my try to scam you out of your money or important information! Don't give out details that could answer a security question, like your mother's maiden name or the name of the street you grew up on. Keep your banking information private — including the name of your bank. These aren't really things you should share with people you don't totally trust or need to do business with, anyway. Kepp your personal information personal.
3
Use reverse image search.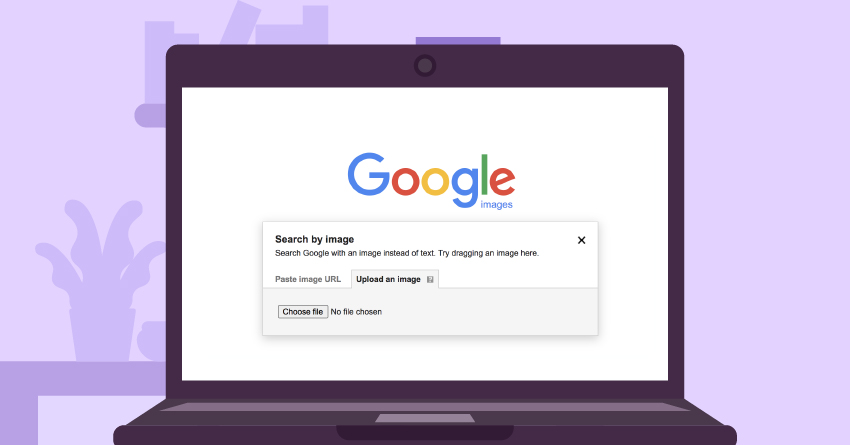 Your quickest way to figure out if the person you're messaging with is real is by reverse-image searching their pictures on Google. This will tell you if that cute selfie they sent you has shown up anywhere else online — like a popular model's Instagram or Twitter page. 
Even if the person you're chatting with looks real, you should still reverse-image search their pictures to double-check before you agree to meet them in real life. Taking photos from someone's Instagram page or Facebook account isn't difficult, and you'll save yourself a lot of time and energy if you can identify a catfish early on. The good news is that conducting a reverse-image search is easy, and if you don't already know how, here's a quick step-by-step guide for computers and for phones.
Remember that, while reverse-image search will turn up many catfishers, it still may not catch all of them. Though, a stealthy catfisher may not have taken their images on the internet. They may be using a family member or friend's photos that are not online. So just because your love interest passes a reverse-image search, doesn't mean you have to stop looking for red flags.
4
Meet or video call sooner than later.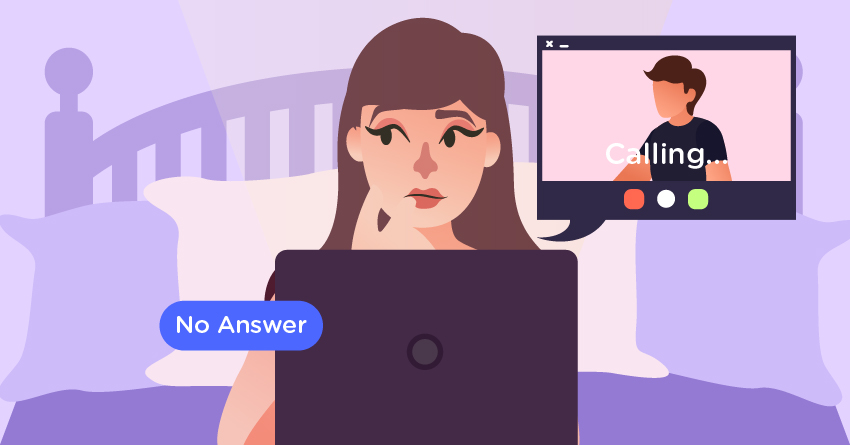 One place a catfisher can't hide is in real life. Once you know you're definitely interested in the other person, it might be time to ask for a face-to-face meeting in a public place. If they live too far away to meet up, then you should at least ask them to video call you. You may be a victim of catfishing if the other person refuses to video call or meet you.
5

Keep your social media profiles well protected.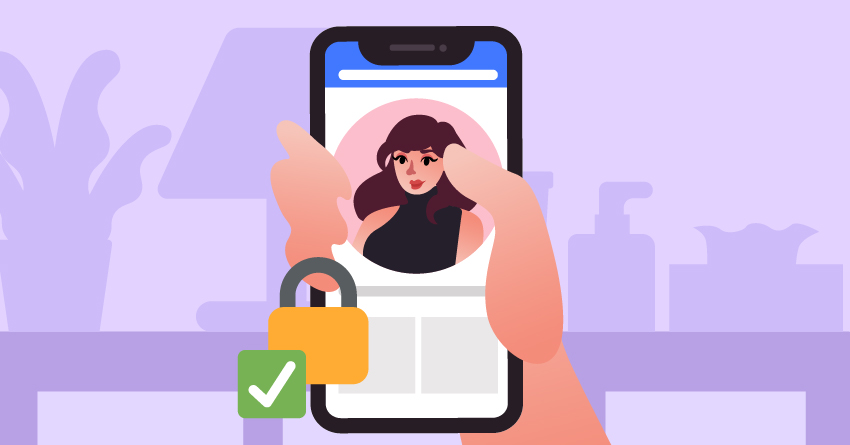 Social media is a great way to stay connected with people that know you, and an easy way to be discovered by people that see you as a potential target. Luckily, most, if not all, social media websites have certain security settings which you must take advantage of. Review your privacy settings every month and make sure your personal data is well protected. Always be cautious of what information you share on your social media profiles. Make sure that any personal information you share is shared privately – or better yet, not shared on social media at all.
6
Trust your gut.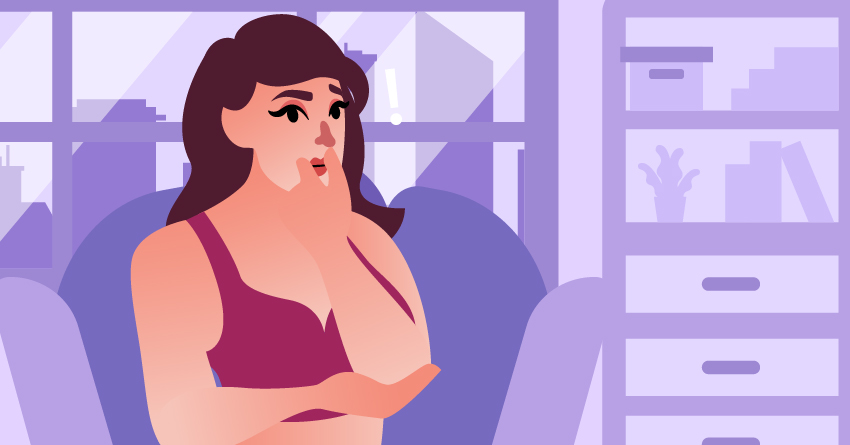 A catfisher might be using their own photos, but still completely be lying about who they are. Unfortunately, there isn't a great way to determine if someone you're talking to is lying about certain parts of their life. You just have to trust your own instincts. If you've followed every tip and something still feels off, then it probably is — and you shouldn't ignore your gut. Beyond a gut instinct, common sense is your biggest asset. 
7

Opt for offline dating if you can.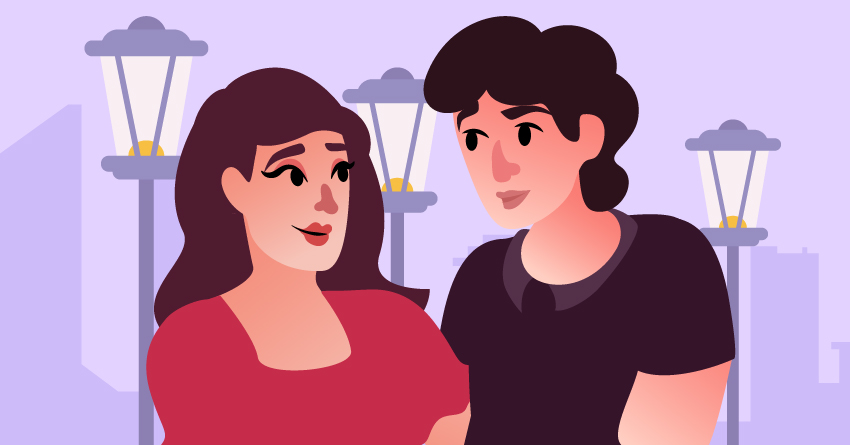 A great way to avoid catfishing is to opt for offline dating. Real life presents a lot of opportunities to find true love. So you should go out, meet new people and try to find the love of your life through real-life opportunities. While it has been a bit harder given the recent global situation, it hasn't been impossible. You can meet people online, but start your romantic relationship offline. Offline dating can make you feel safe and secure and help establish a long-term relationship.
8

Keep track of your online persona.
It's a good idea to run an internet search for your name or even set Google alerts for it. By doing so, you will ensure that your online persona has not caught the eye of a catfisher. For example, there are websites that let you know if your name has been searched anywhere on the Internet or if your profile picture has been used anywhere else. All leading dating sites and apps today have great security features, so leverage those. Another great way to save yourself from catfishing is to sign up for premium memberships on these dating platforms, as these come with added features for user control and security.
9

Always use reputed dating websites and applications.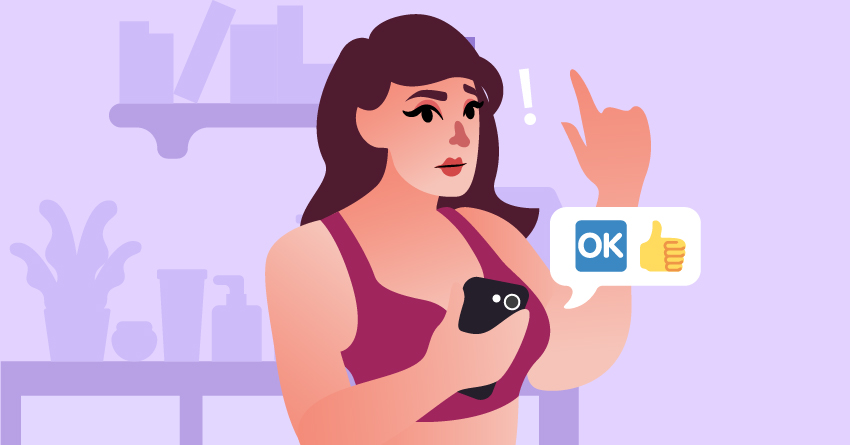 In order to avoid being a victim of catfishing, you must always use reputed dating apps and websites. Use the ones which allow you to report suspicious dating profiles so that you can not only save yourself but also others from the catfishers. Most dating apps will now require or put a little checkmark to verify a profile to indicate that they are who they present as in their profiles. So maybe stick to swiping right instead of those who do not get their profiles verified.
10

Verify the information you gather through a background check.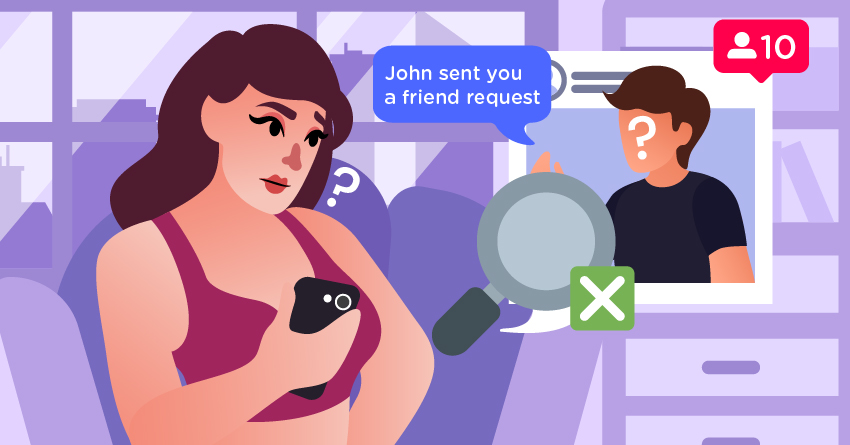 The moment you feel a little doubtful about the person you are dating online, you must take steps to get a background check done on them. This is important to get rid of all suspicions and start a serious relationship based on full faith and trust.
How to get a catfish to confess? Arming yourself with solid information about them is a good starting point. If you suspect you're being catfished on the internet, confront the person with the details you have on them. This will leave them with very little wriggle room.
Frequently Asked Questions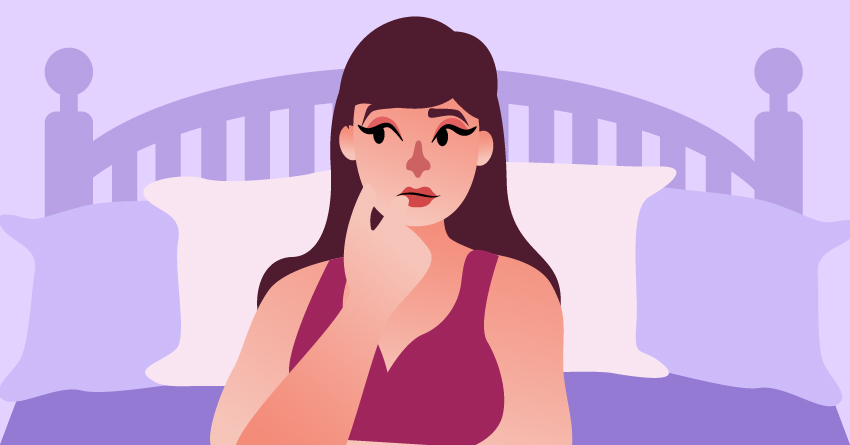 Catfishing, as discussed in the article, is not so simple and there are tons of nuances to it. So, we've made this FAQ to answer common queries on this matter.
1
What do I do to avoid getting catfished?
Simply avoid sharing personal information to any stranger online. The individual you're talking to may be a cyber criminal looking to gather information about you. They're probably doing this as part of an identity theft scam. 
Early in the online relationship it is best to be guarded in sharing personal information that could be used against you. Plus, think about common security questions or account information like who you bank with, your address, mothers maiden name, first pet etc. Sensitive photos like nudes could be used to extort you for money. So be careful about sending intimate pictures.
2
What type of questions should I ask to know they're real?
If you suspect the individual may not be from where they say they are, then try to ask them specific questions that require some degree of local knowledge. Or get them to send a photo of themselves besides a local landmark. Something that is difficult for a catfish to replicate without giving themselves away.
3
How can I deal with a catfish? 
For starters, don't even consider the catfish's feelings, they're scammers to begin with. Then, block the catfish on your social media accounts. Additionally, block them on your mobile. And lastly, change your email address, and be very careful about who you share it with. If worse takes place such as harassment, report it to your local police immediately.
4
I use a lot of filters and photoshop on my dating profile pictures. Does that make me a catfish?
This is a tough question to answer because it's highly nuanced. But it is fine so long as you show yourself (may it be through video chat or real life) to the person you're genuinely interested in. Remember to be cautious, honest, respectful and genuine in your intentions so their time and yours won't be wasted. 
Unfortunately, there is a slippery slope to catfishdom. Have you ever edited your profile picture to look a little better? Do you untag? Have you ever faked a location check-in? We're all guilty of bending the truth with our profiles to some degree. Heck, it's what all these platforms want us to do. And the best way to navigate this highly-saturated, digital world is to be mindful of your actions. Know that there are real life consequences in whatever happens or what you put out online.​​
5
Can I legally press charges against my catfish?
Catfishing per se is not a crime. In the Philippines, we adhere to the principle of "No act constitutes a crime unless it is made so by law.". This means there is no law that punishes the specific act of catfishing. However, acts done together with catfishing can lead to legal consequences. Refer here to see the specific crimes often committed catfishers.
Takeaway
The internet can be a great place to find new relationships. And remember to be cautious, get a third person opinion and trust your gut when meeting someone new. Ultimately, be careful with the information you share and be mindful with whatever you're putting out online. ​​For more articles like this, you can visit the lauvette blog.