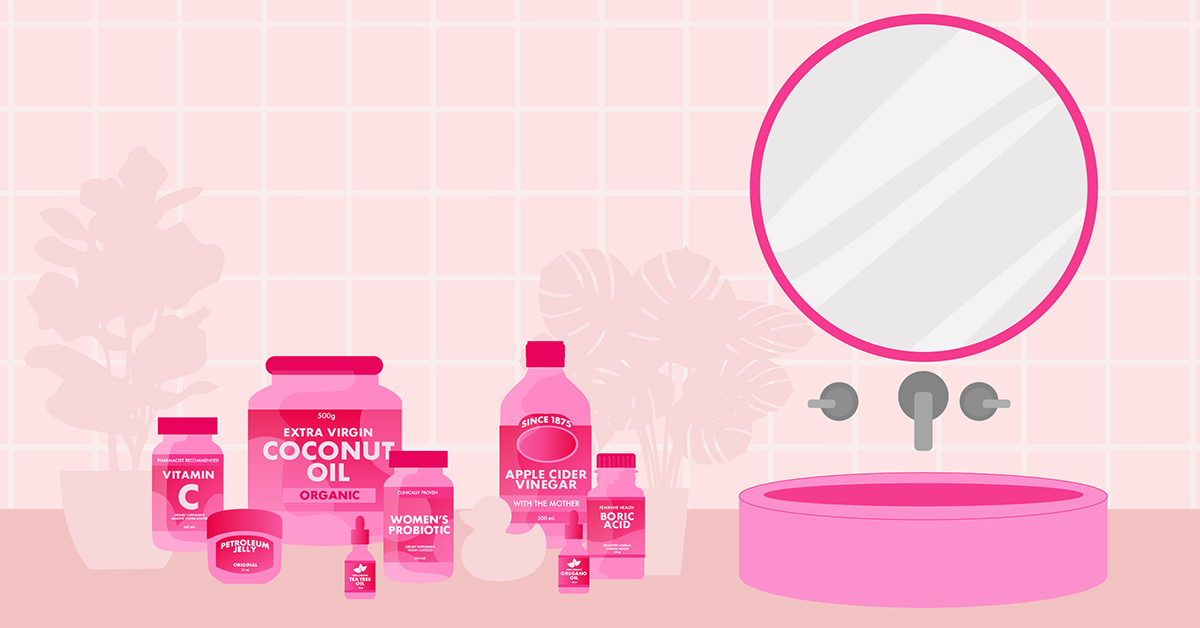 Looking for effective home remedies for an itching vagina? Look no further as we're here to share 20 remedies to soothe that itchy sensation down there. Vaginal itching, as the name suggests, is an uncomfortable symptom wherein you feel an itchy sensation on your vulva or vagina. It's usually accompanied by a burning or painful sensation, depending on the person. As for the causes, there's a variety of possibilities as to why one experiences itching on their intimate area, such as the following:
Contact Dermatitis
Vaginal Beauty Treatments
Hormonal Changes
Skin Diseases
Yeast Infection
Pubic Lice
Bacterial Vaginosis
Urinary Tract Infection
Sexually Transmitted Diseases (Genital Warts, Gonorrhea, Genital Herpes, Trichomoniasis, Chlamydia)
Vulvar Cancer
20 Effective Home Remedies for an Itching Vagina
Relieve your vaginal itching with the following home remedies. Also, some of the remedies on this list will only provide temporary relief on vaginal itching. If you're experiencing itching along with other alarming symptoms such as vaginal bleeding and vaginal pain, you need to seek professional help as soon as possible.
Home Remedies for an Itching Vagina Caused by Yeast Infection
A vaginal yeast infection is one of the most common causes of vaginal itching. It's a fungal infection that brings irritation, unusual discharge (thick and white), and intense itchiness on the vagina and vulva area. This occurs when there's an overgrowth of yeast in your vagina, which can happen if you are using certain antibiotics, going through pregnancy, has diabetes, have impaired immune system, or taking oral contraceptives that increase estrogen levels. Though having this infection can surely disrupt your daily routine, it's easily treatable with medications and certain home remedies such as the following:
Baking Soda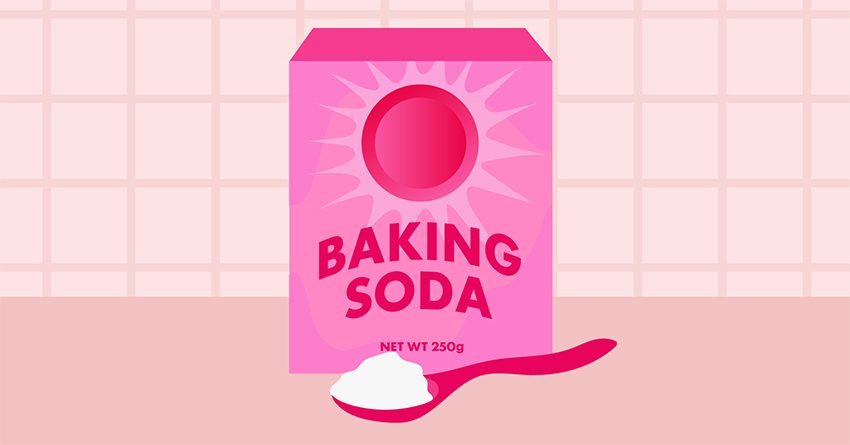 As stated to the study by the National Institute of Health (NIH) USA, baking soda consists of antifungal properties that can treat yeast infection and other skin conditions. It can kill the candida cells, which is responsible for the overgrowth of vaginal yeast. Also, if you're suffering from vaginal itching due to having Urinary Tract Infection (UTI), you can use baking soda to neutralize the acid in your urine, remove germs, and help you as you go on with the treatment. How to use it:
Add 4-5 tablespoons of baking soda to a lukewarm bath.
Soak for up to 15 minutes.
Do this three times a day until the itching is gone.
Boric Acid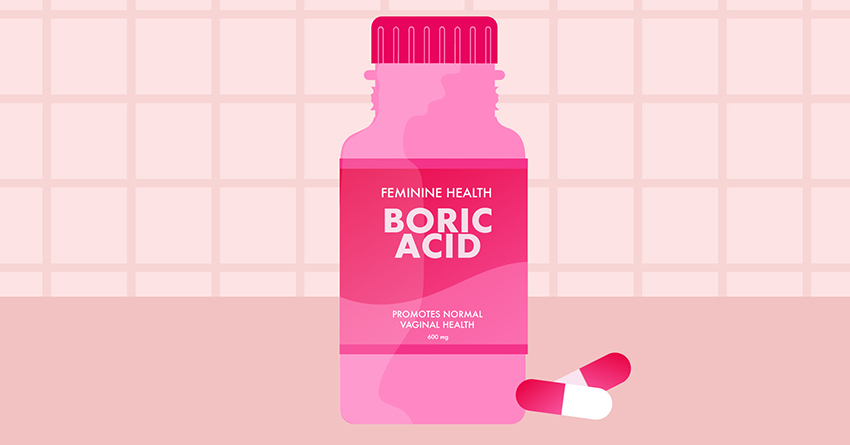 For those who are experiencing chronic yeast infections, you might want to use Boric acid as treatment. Multiple studies have indicated that Boric Acid can work to treat both Candida albicans and candida glabrata, both are responsible for yeast overgrowth. How to use it:
Only use boric acid in suppository form—gelatin-like capsules that are inserted into your vagina. You can either buy it over-the-counter or create your own capsules, but to ensure your safety, simply go to your pharmacy and purchase it.
Wash your hands before taking the capsule out of its package.
Lie on your back with bent knees, or any position that you find comfortable.
Gently insert one suppository as far it can comfortably go inside your vagina. You may use your finger or the applicator that comes with the suppositories (if there's any).
Once the capsule's inside, remove the applicator (if possible) and throw it to the bin.
Expect some discharge, so make sure to wear a panty liner.
Wash and sanitize your hands before moving on to your other activities.
Insert your suppository every day, at the same time, for 7 to 14 days. But this depends on your doctor's prescription or with the instructions from the brand you're using.
Hydrogen Peroxide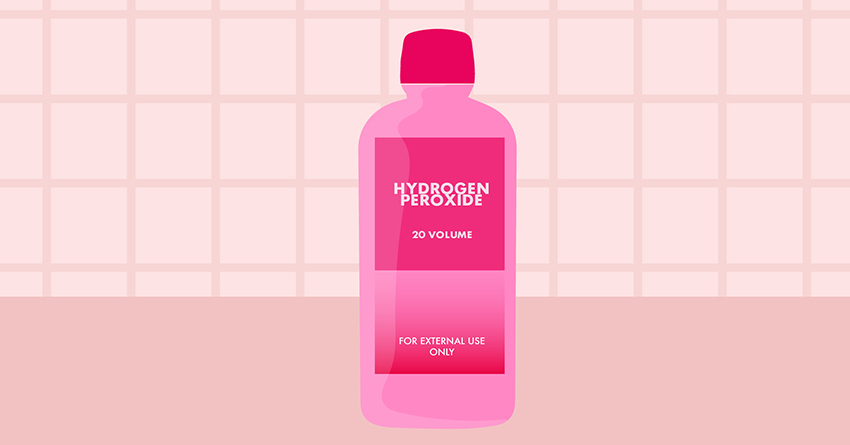 Hydrogen is considered a yeast and bacteria-killing antiseptic. Though there is no solid research to back this up, there are published testimonials on how Hydrogen peroxide has been one of the home remedies for their itching vagina and yeast infection. How to use it:
You may add it to your bath or apply it to your genitals.
Before applying it to your genitals, you must dilute it—half water and half hydrogen peroxide.
Take note: Do not douche using hydrogen peroxide nor put it on your genitals without diluting it.
Antifungal Cream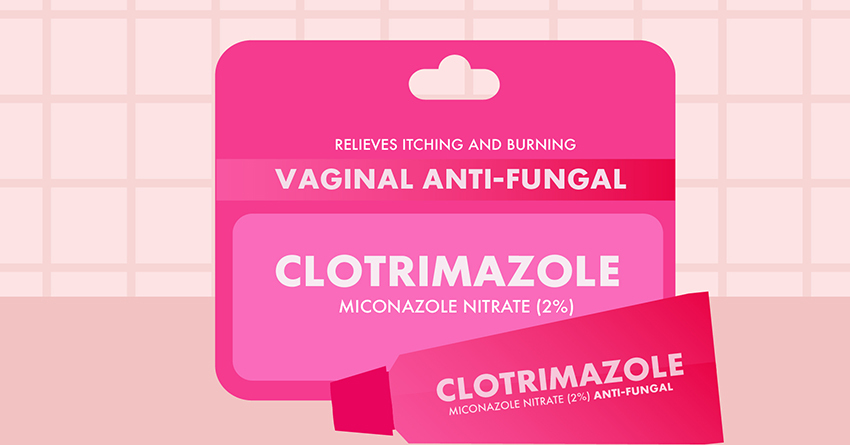 If you want a fuss-free way to treat your yeast infection, there are tons of antifungal cream that could help you with that. They either come in cream, gel, or suppositories form—get a form or brand that works best for you or has been recommended by your doctor. How to use it:
Purchase an antifungal cream in your local pharmacy or online.
Use it according to the instruction included in the packaging or your doctor's prescription (if there's any).
Coconut Oil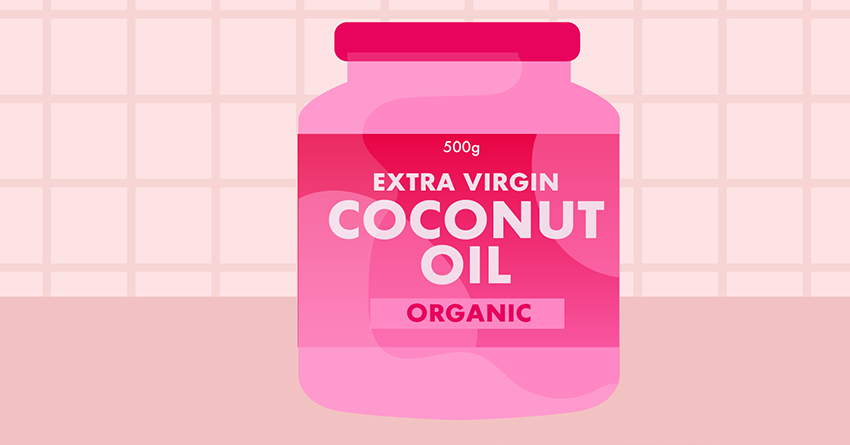 According to a study in 2016, it shows that coconut oil can kill Candida albicans which is responsible for yeast infections. However, the said study is done in a lab, and there are no other pieces of evidence or studies that can back up this claim. What's good about this is that it's natural. If you want to use coconut oil as one of the home remedies for your itching vagina, you can do that without getting severe side effects. How to use it:
Find and purchase high-quality, pure coconut oil.
Clean and sanitize your hands first.
Put some of the oil in your hand or fingers then apply it into your vagina.
Wear a panty liner or the oil will leave a mark on your underwear.
You may reapply this a few times a day, but once a day will do. As for the duration, it's up to you if you want to do this for a few days or a few weeks. If unusual symptoms persist, consult your doctor immediately.
Wild Oregano Oil
Numerous studies stated that wild oregano oil is effective in hindering the growth of Candida albicans which cause yeast infections. Now, if you're thinking of getting the oils from your local grocery's spice section, stop right there. The oil should be made from wild oregano or Origanum vulgare. It consists of carvacrol and thymol which are powerful antifungals—you can't find this in your common oregano. Also, make sure that you're not taking blood thinners or have blood-clotting issues when using this oil. The wild oregano oil is a natural blood thinner and may bring complications if used with blood thinners. How to use it:
Mix 3 -5 drops of oregano essential oil per ounce of carrier oil.
Apply it to the skin and inhale it—don't apply this near your vagina.
You can also put some drops through a diffuser.
Greek Yogurt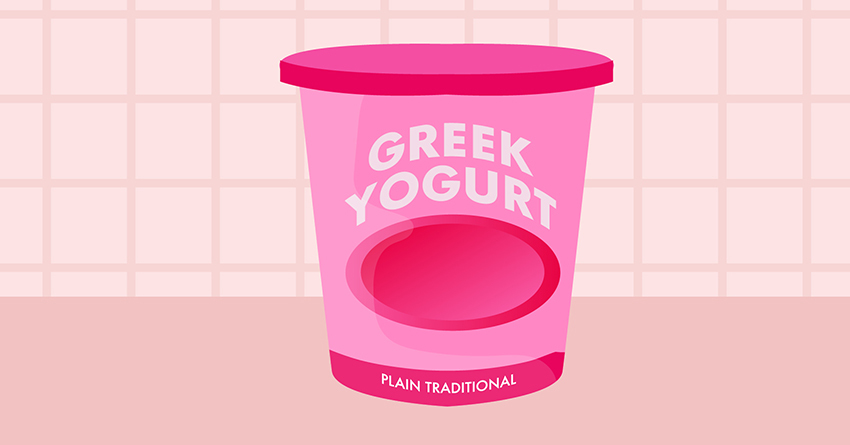 Probiotics, such as Greek Yogurt, can be effective against yeast infections, specifically against Candida albicans. It contains live bacteria that are vital to creating a healthy environment in your vagina, making sure to balance out the yeast overgrowth. To use Greek Yogurt effectively as a home remedy for an itching vagina, you need to apply it topically or vaginally. Just make sure to find a variant with no added sugar, as applying sweetened yogurt can do more harm than good. How to use it:
Find an unsweetened Greek Yogurt.
Use a tampon or an old yet clean applicator to put the yogurt in.
Dip the tampon on the yogurt or put the yogurt in an ice cube tray. After that, put it in the refrigerator to freeze it.
Once the yogurt is frozen, you may insert the tampon, or put one ice cube in your vagina using an applicator or your fingers. The sensation may be uncomfortable at first but it will eventually be soothing, especially if you're experiencing intense itching.
Garlic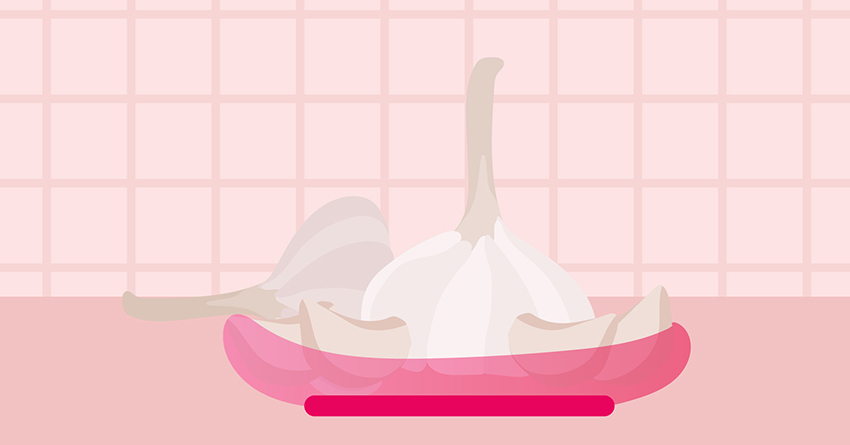 According to a 2005 lab study, it was reported that garlic is an effective Candida killer. However, there are no other studies backing this up. Now, if you're still interested in trying this remedy, all you need to do is to add more garlic in your diet. Though some blogs are suggesting to insert some chopped garlic in your vagina, we highly recommend to not do that as it might irritate your vagina and worsen your condition. Just put more garlic in your meals, that's all.
Cranberry Juice or Pills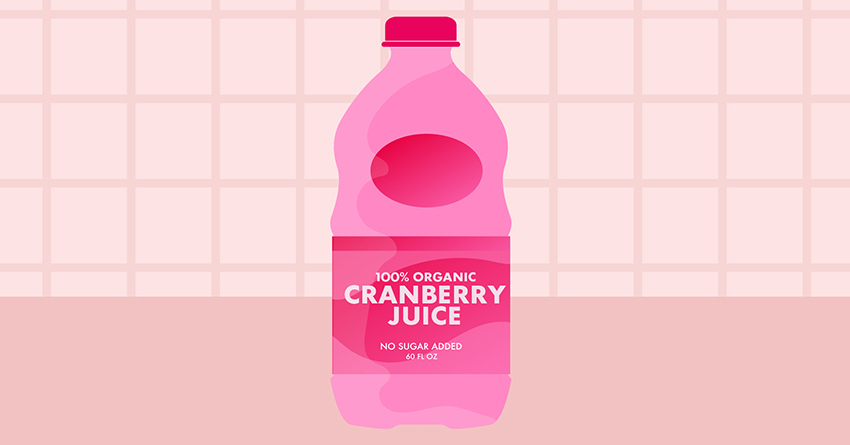 As you add more garlic in your meals, you might want to chug some cranberry juice while you're at it. According to several studies, cranberry juice can prevent the formation of candida Albicans and can also help with relieving Urinary Tract Infections (UTI). It's also high in vitamin C, which is known to prevent infection. If you don't like the taste of cranberry juice, you may opt for pills instead. Follow the instructions from the packaging or your doctor's advice in regard to the intake of these pills.
Vitamin C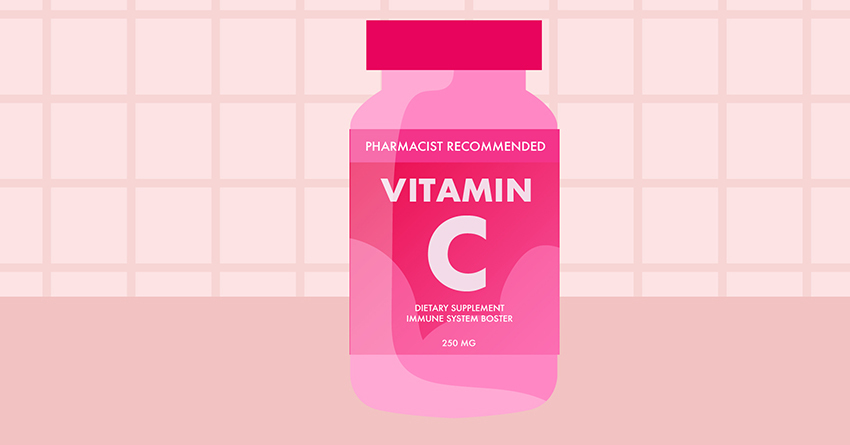 Keeping a strong immune system will help your body bring itself back into balance. With that, it's essential to take immune system boosters, such as Vitamin C. Also known as ascorbic acid, Vitamin C has antimicrobial components that can help your body fight against your yeast infection. Take note though, this isn't like Boric Acid—don't put Vitamin C in your vagina. The only way to get the yeast-fighting benefits is by increasing your intake or by eating fruits and vegetables that are rich in vitamin c such as oranges and broccoli.
Home Remedies for an Itching Vagina Caused by Skin Conditions
Aside from yeast and other bacterial infections, one of the common causes of an itchy vagina is by skin conditions. Having skin diseases such as psoriasis or eczema can cause the skin around your vulva to become dry, itchy, and patchy. With that, here are the possible remedies that you can use to treat or relieve certain skin diseases.
Cortisone Cream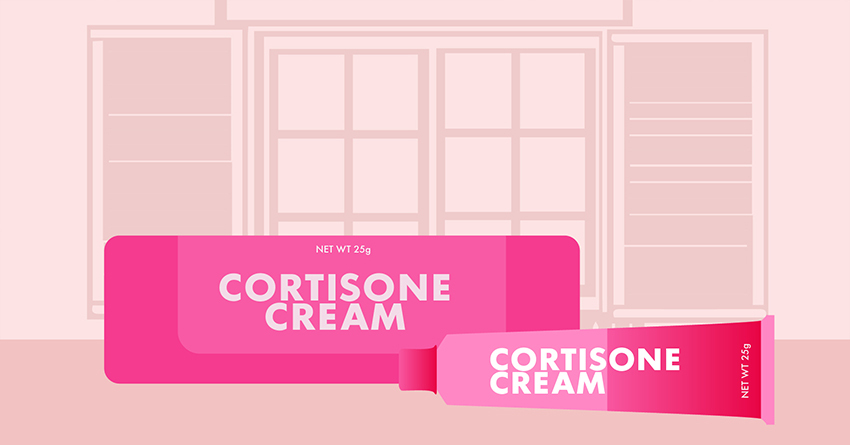 For those who experience itchiness down there after shaving your pubic hair, cortisone cream will work best for you. You can also use it to treat allergic skin conditions and rashes, such as eczema. It reduces the itching and soothes it. How to use it:
Buy a cortisone cream over-the-counter or online.
Using your clean and sanitized fingers, gently apply the cream to the external vaginal area.
In regards to the suggested amount of cream per application, as well as how many times to put this cream in, follow the instructions on the packaging.
Tea Tree Oil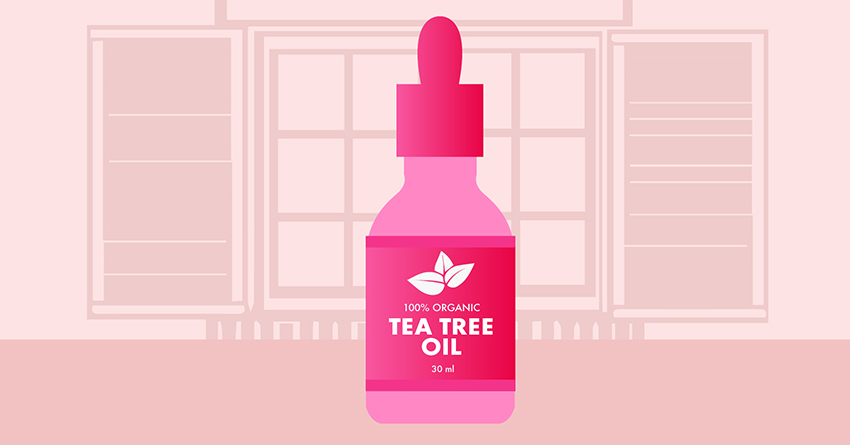 Recent studies show that tea tree oil has antifungal properties that can kill fungi, bacteria, and viruses. There's also another study that states that a vaginal suppository containing tea tree oil may help vaginal infections and can relieve the burning and itching sensations that comes with it. However, tea tree oil can bring more harm than good for people with sensitive skin. It's incredibly powerful in its pure form so if you're planning to put it in your skin, make sure to dilute it with carrier oil. How to use it:
For better results, use tea tree vaginal suppositories online or at your local pharmacy. Once you've purchased it, follow the instructions on the packaging on how to properly insert it in your vagina.
If you still prefer using an actual tea tree oil, you may buy it over-the-counter or online. Just make sure to use a carrier oil to dilute it with, such as jojoba or coconut oil.
Once diluted, you may apply it in your intimate area.
If unusual symptoms persist, stop the application immediately and consult a doctor.
Oatmeal Bath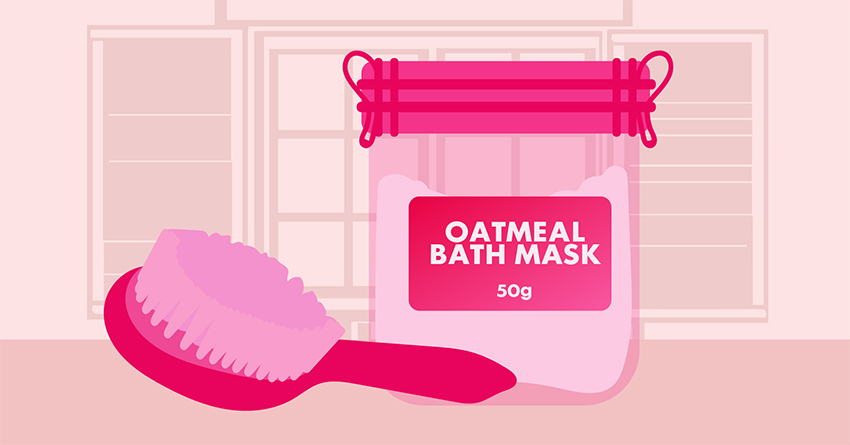 Oatmeal Bath is one of the few home remedies for an itching vagina that can benefit your skin diseases too. It contains anti-inflammatory ingredients that reduce dryness and itchiness. If you're experiencing vaginal itching because of certain skin diseases such as eczema or contact dermatitis, taking an oatmeal bath would be your best bet. How to use it: If you want to take an easier route, you can buy bath products that have oatmeal in it. But you insist on DIY-ing your Oatmeal bath, here are the steps to do so:
Buy rolled oats then grind the oats into a fine powder any available grinding tool in your kitchen—coffee grinder, blender, or food processor.
Put on warm water in your tub. Start by adding a half-cup of powdered oats to the bath. Add up to one and half-cups.
Once it's all set, you can submerge on the tub and stay there for 15 minutes. Don't scrub your skin or vagina during the bath or you might further irritate it.
After the bath, pat your skin with a dry towel and apply moisturizer.
Other Home Remedies for an Itching Vagina
If you're experiencing vaginal itching but unsure of its cause, you might want to get temporary relief from these remedies.
Apple Cider Vinegar Bath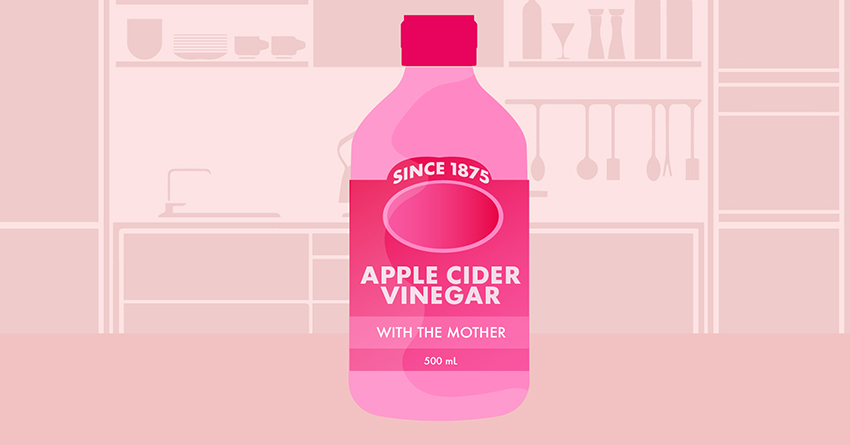 If you're looking for a cheap remedy, you might want to bet on this one. According to numerous testimonials, having an Apple Cider Vinegar bath can soothe a yeast infection and certain skin conditions. Though there is little evidence and studies to support this claim, it's pretty natural so trying it wouldn't bring severe side effects. How to use it:
Add a half cup of apple cider vinegar in a tub full of water.
Soak in that bath for 10 to 40 minutes.
Probiotic Supplements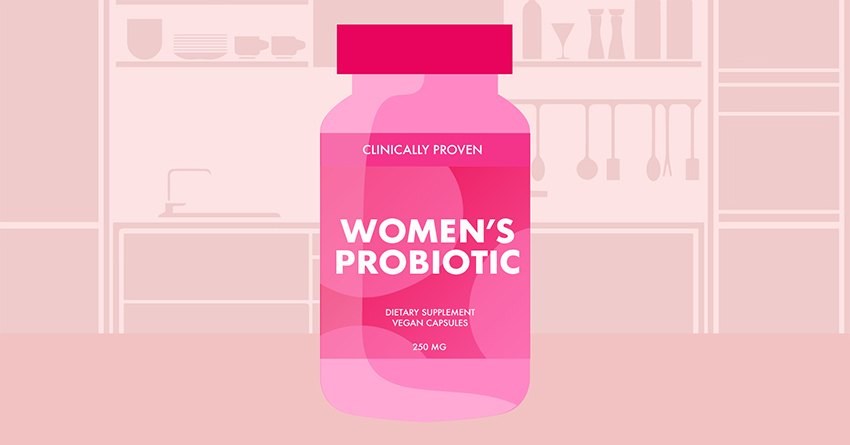 As we've mentioned earlier, probiotics can restore the yeast-balance in your intimate area. That's why probiotics, such as yogurt, are recommended in treating yeast infections. With that, get your flora back into alignment with probiotic supplements and suppositories. You can buy them in your local pharmacy or online. Just follow the instructions and you're good to go. Now if you're looking for quick home remedies for your itching vagina, we suggest you use suppositories instead, as oral supplements can take about 10 days to get results. It's all up to you though, as some might find suppositories uncomfortable.
Probiotic Foods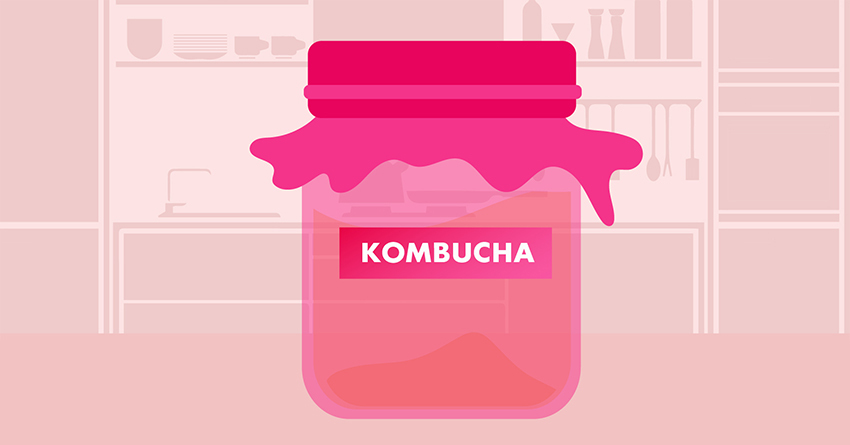 Speaking of probiotics, eating foods that contain probiotics is highly suggested too. It promotes the growth of "healthy" bacteria in your vagina and gut, preventing yeast overgrowth. Here are some foods that contain probiotics:
Yogurt
Pickles
Miso
Kimchi
Kombucha
Sourdough bread
Petroleum Jelly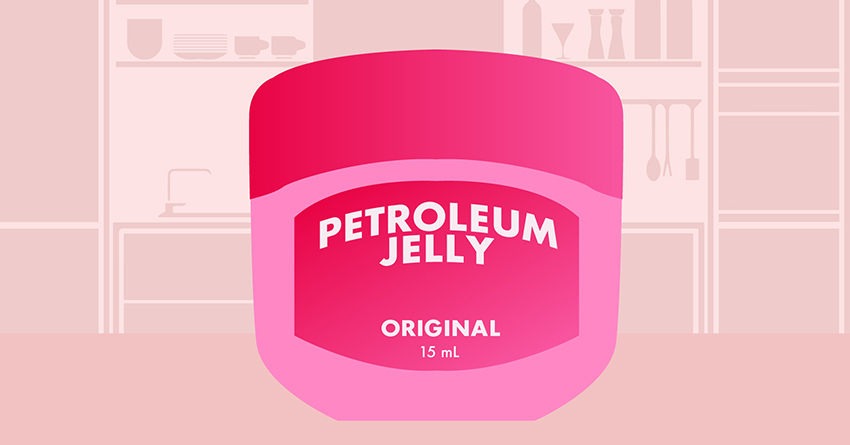 If you're looking for home remedies for an itching vagina that's caused by dryness, dabbing some petroleum jelly will help. It nourishes and moisturizes your intimate area, reducing the itching along with it. Just make sure to use a plain variant instead of scented ones because it might contain ingredients that can irritate your vagina.
Vagisil Cream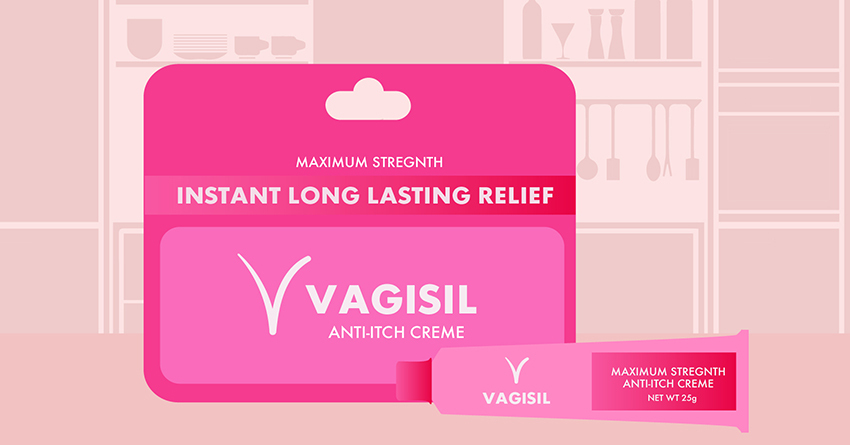 If the natural remedies ain't working, why not go for a cream that's specifically treating vaginal itching? Vagisil cream is an anti-itch cream for the vagina, providing instant and long-lasting relief from the intense itch. It contains Benzocaine and Resorcinol that can help relieve the itching as well as a burning sensation. If you're planning to purchase one, just make sure to follow the instructions that come with it, and you're good to go. However, take note that this cream can only bring temporary relief. If your vagina is itching due to a serious condition, it's best to consult a doctor as soon as possible.
Vaginal Moisturizer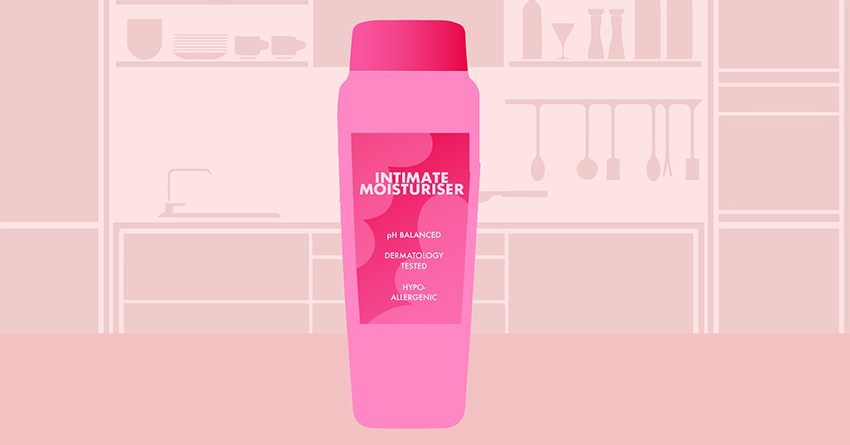 Again, if you're experiencing vaginal itching and dryness at the same time, using a vaginal moisturizer could help soothe that itchy sensation. There are tons of vaginal moisturizers in the market—choose what you think is best for your needs or for better results, consult your healthcare provider first, and ask for their suggested brands.
Warm or Cold Compress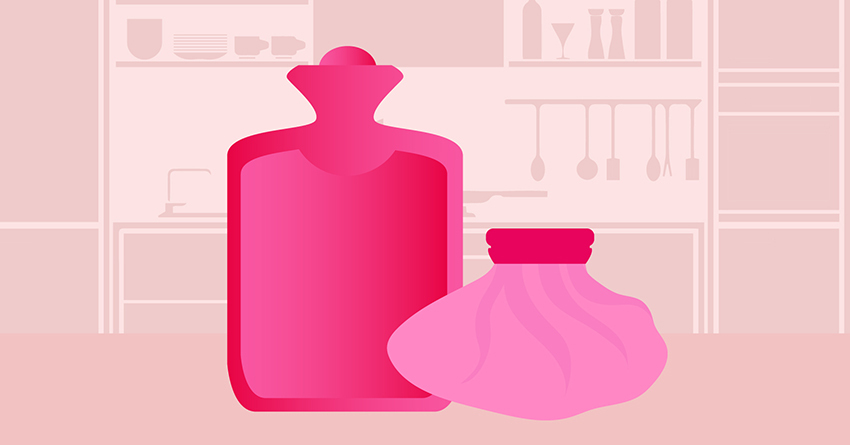 If the itching is intense and you just want to try one of the quickest home remedies for an itching vagina, go for a warm or cold compress. It's also easy to get as you won't need to buy products just to get this remedy. You only need a towel or heat pads and you're all set. However, it only provides temporary relief. It's still better to get ointments or consult your doctor for long-term relief.
---
Frequently Asked Questions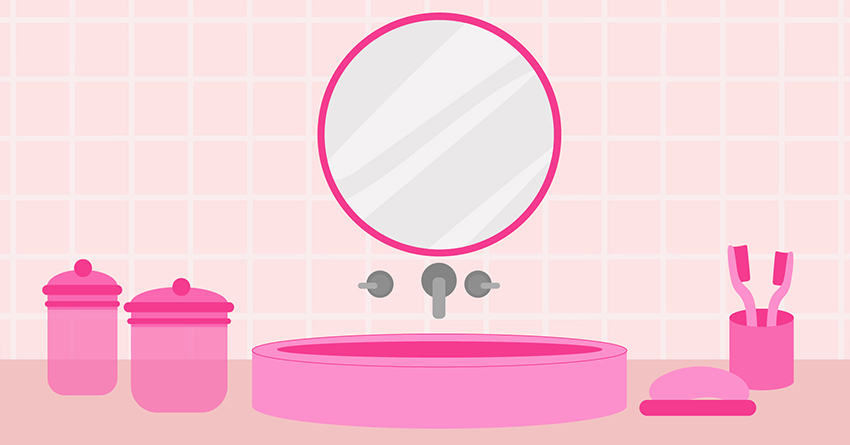 As you've learned the different home remedies for an itching vagina, you still probably have questions lingering in your mind about the mentioned treatments. Don't worry though, as we will answer your frequently asked questions about vaginal itching and its remedies.
Is it okay to scratch my itchy vagina?
This is a big nope! Scratching your itching vagina can lead to more irritation. If the itching is too much, you can use a cold or warm compress to soothe it temporarily. Then once the itching is reduced, go to the local pharmacy or your doctor to get proper treatment.
My vagina got itchy after sex. Why did that happen?
There are tons of reasons as to why your vagina got itchy after intercourse:
You are using a lubricant or condoms that have substances that don't go well with your skin (irritants).
Your partner has a sexually transmitted infection/disease.
Your partner's penis, fingers, or toys are not sanitized properly. This made lead to bacterial infections in your intimate area.
With that, it's best to see a doctor immediately to get an accurate diagnosis.
What's the best vaginal itching treatment for pregnant women?
If you're pregnant and experiencing mild to severe vaginal itching, we highly suggest that you see your OB-Gyne as soon as possible. This is to ensure that the products you're using are safe for you and your baby. But if the itching is too much and the appointment is still in a few days. Here are some home remedies for an itching vagina that would work best for you:
Baking Soda Bath
Cold Baths and Cold Compresses
Topical Anti-Itch Creams
What can I do to prevent vaginal itching?
We get you, vaginal itching can be annoying and disrupts your daily routine. If you never want to experience that pesky sensation ever again, here are the things you should do:
Use mild unscented soap and warm water when cleaning your vulva.
Wear cotton underwear only; Save the thongs and lace undies for special occasions.
Always use condoms during intercourse.
Wipe from front to back.
Cut back on sugar.
Will the itching go away by itself?
This depends on the cause. There are times that the itching is just an allergic reaction from a new product or underwear and may go away as soon as you stop using the said product or underwear. However, there's also a big chance that the vaginal itching you're experiencing is caused by something serious. With that, it's best to seek medical consultation immediately.
Can I do "vaginal cleaning" treatments such as douching?
No, no, and no! If you want to pull on a Gwyneth Paltrow and start douching or steaming your vagina, you might end up with a more irritated vag. Most vaginal cleaning treatments, whether done at home or in a spa, can disrupt the balance in your intimate area. You might end up with bacterial or yeast infection as well as vaginal dryness by doing these "beauty" treatments.
When should I consult a doctor?
If the remedies that we've mentioned here aren't working at all, and if you're experiencing other symptoms such as burning sensation in the vagina, vaginal bleeding, unusual discharge, and lower back/pelvic pain, get an appointment from a medical professional as soon as possible. The cause behind the itching may stem from a serious condition—early detection is the key.
Takeaway
Vaginal itching can bring such a hassle in your daily routine. The good news is that there are tons of home remedies for an itching vagina. The key here is to find the cause of the itch and you're good to go. Take note though, avoid self-diagnosing. If you really can't pinpoint the cause of your vaginal itching, it's best to leave it up to medical professionals and seek their expertise. By following their advice and prescription, the treatment/medication process will be surely safe and effective. But if the appointment will still be in a few days, there's no harm in trying these 20 home remedies for an itching vagina.