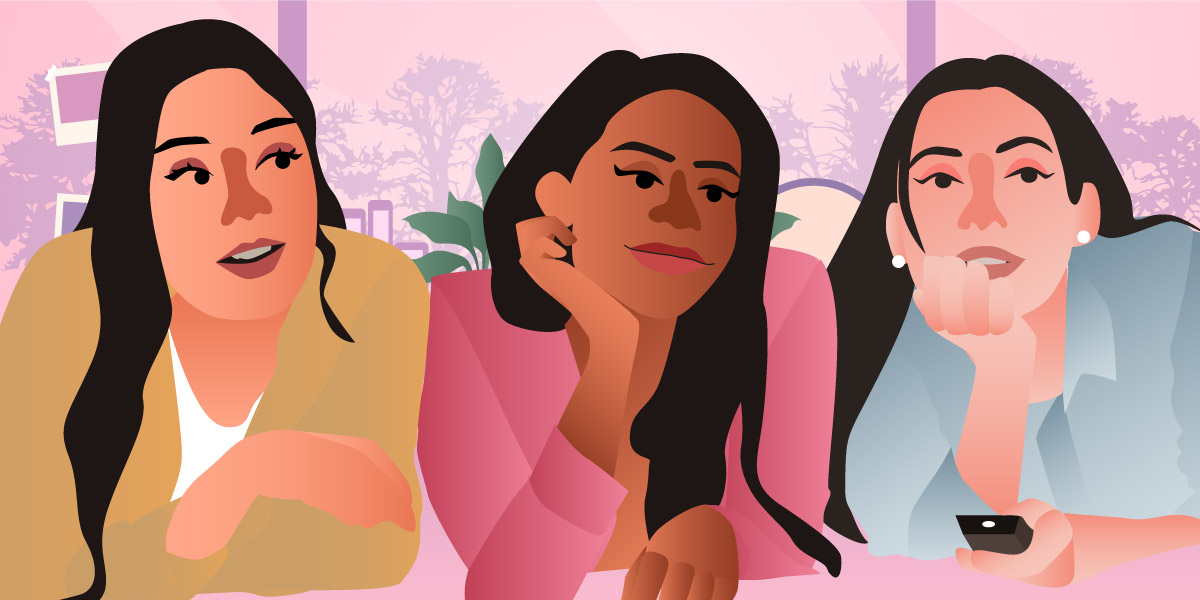 March marks National Women's Month.
It's a period we wholeheartedly celebrate what makes women who they are and brings more attention to their battles. From gender inequality and all possible kinds of abuse, it's still a tough world to live in. But for women, they are tougher than any challenges set out there.
If you're a woman or identify as one, this is your time! Empower yourself, don't let anyone try to tear you down, and embrace what makes you who you are. And if you love a movie marathon every now and down, here's your sign to get into it.
In this article, we'll be highlighting our top feminist movies that'll make you proud of being a woman.
Our Must-Watch Feminist movies 
Ready to get started on this amazing month started, but don't know where to start? Check out our curated list of feminist movies that'll make you laugh, cry, scream at misogynistic people, and more.
Disclaimer: We are not ranking our best to least favorite movies here.
1
Legally Blonde (2001)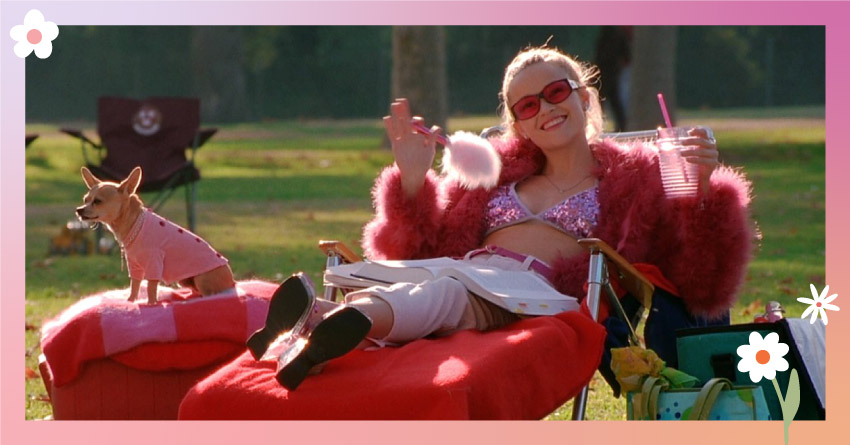 "What? Like it's hard?" 
This line alone only shows how you dictate the shots on how you want to achieve something. All this without letting anyone bring you down. Elle Woods (Reese Witherspoon) is beyond your blonde babe in this feminist movie.
Her quirky personality is the perfect balance of both brains and beauty. She gets accepted into Harvard Law, works on a prominent case, and shuns down her misogynistic professor and ex-boyfriend. Plus, who would've known showering with a perm could activate ammonium thioglycolate?
Check out the movie trailer here.
2
Little Women (2019)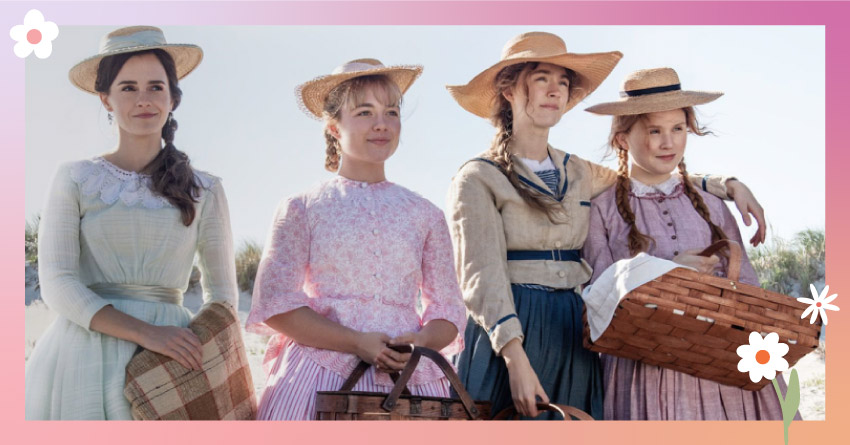 This adaptation of the renowned coming-of-age novel by director Greta Gerwig showcases the differing lives of the four March sisters. We get to see what it means for them to be a woman in such a patriarchal society. Not to mention, we got an elite cast here, such as Saoirse Ronan, Emma Watson, Meryl Streep, and many more.
Marriage is an economic proposition, from the aching words of Amy. There's more to a woman than love, as passionately expressed by Jo in this feminist movie. Oh and trust us, we still bawl over the heart-wrenching proposal scene between Jo and Laurie in this feminist movie.
Check out the movie trailer here.
3
Hidden Figures (2016)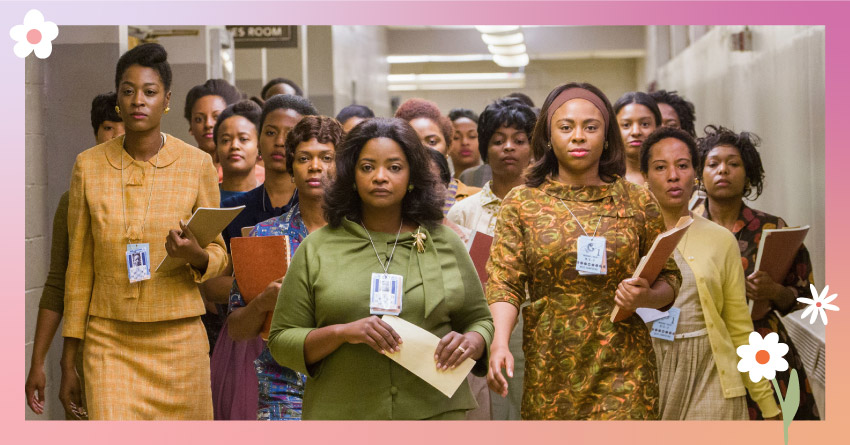 The adventures and accomplishments done in space are one thing. But how about those behind the scenes to make it happen?
It turns out that 3 prominent women pushed one of those astasdronomical dreams to reality, specifically women of color. This biographical film portrays the lives of Katherine Johnson, Dorothy Vaughan, and Mary Jackson as the brainy women in NASA. They share the common goal of bringing John Glenn (Glen Powell) to space.
Alongside that, they fought for solidarity against the male, white-dominated field. They never let closed doors stop them from growing and succeeding. Let this also remind you that no rightful opportunity will pass you by.
You belong, so don't let others take that away from you.
Taraji P. Henson, Octavia Spencer, and Janelle Monáe play the 3 women in this feminist movie.
Check out the movie trailer here.
4
10 Things I Hate About You (1999)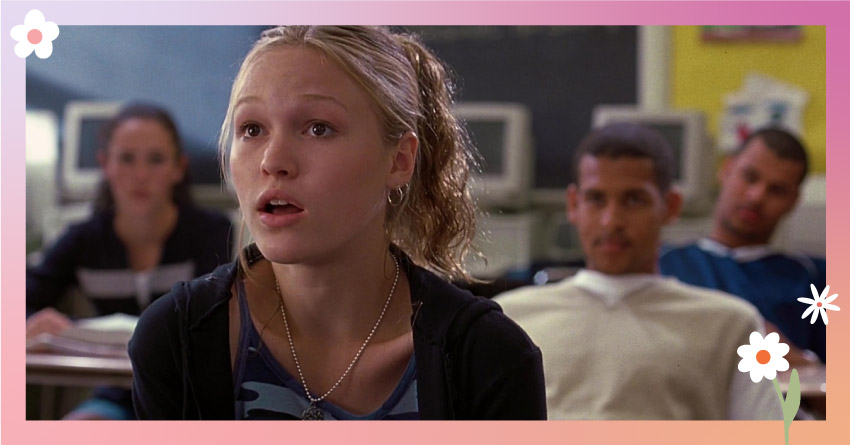 Didn't you ever swoon over Heath Ledger serenading Julia Stiles publicly before getting chased after by authorities? Yeah, us too.
But aside from that, this 90's teen rom-com is based on one of Shakespeare's plays "Taming of the Shrew". It focuses on two sisters, Bianca and Kat Stratford, with their own contrasting lifestyles in high school. Bianca thrives on her popular status dressed in pink and floral, while Kat embraces her non-conformist personality as a revolution.
Witness unexpected alliances and friendships form from varying social cliques. There's also a balance between sexes all throughout the rom-com, watching how love and dating works from both gazes. Plus, Kat Stratford's no-bs personality is worth noting whenever anyone tries to act like a b**** towards us.
Such a classic feminist movie!
Check out the movie trailer here.
5
Miss Congeniality (2000)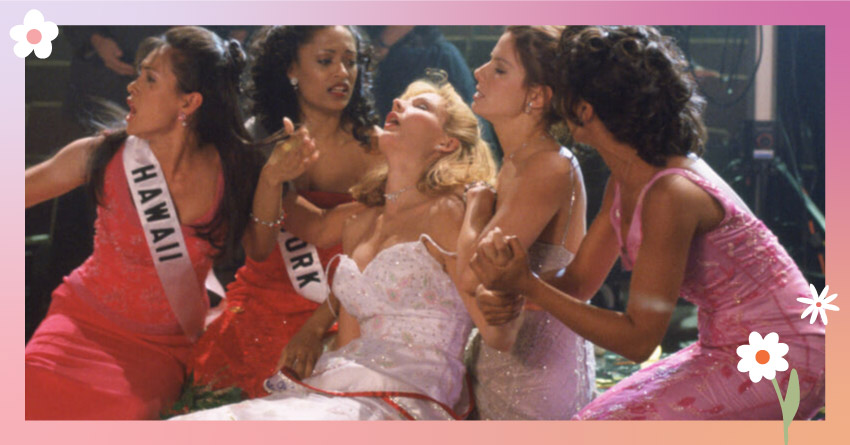 Is your favorite date April 25?
Is it because it's not too hot or cold and all you need is a light jacket?
Then you're exactly right!
This comedy-action movie stars Sandra Bullock as FBI Special Agent Gracie Hart. She's assigned to go undercover as a beauty pageant contestant to catch a domestic terrorist for creating havoc. Or rather, a bomb threat. Being the only woman in the field, she was against the idea. Her tomboy-ish personality clashed with the beauty and pep of such pageants.
There are quite some things in the film we can critique on while enjoying it. Some examples include making sexual harassment and homophobia punchlines and belittling women in beauty pageants as weak and air-headed. But regardless, this film only encouraged women to lift other women in good and bad times. It also shows how friendship goes a long way if you don't jump to conclusions immediately.
Oh, don't forget Gracie teaching women how to defend themselves as her talent in the pageant in this feminist movie. In her own way, she's looking out for other women who might find themselves in a terrifying scenario. Quite timely as it is still applicable until this day.
Check out the movie trailer here.
6
Belle (2013)
If you're in the mood for a period-set film, similar to Pride and Prejudice, this eye-opening film can satisfy just that. To make it even better, it's based on real-life characters. And it all began with a painting, where an African woman stands side by side with a white woman.
Belle revolves around Dido Elizabeth Belle (Gugu Mbatha-Raw), a bi-racial royal daughter between a Navy Royal captain and a slave. She grew up in an aristocratic family that treated her as an equal, yet when guests were over, she was "too high to dine with servants and too low for dinner guests" due to her mixed heritage.
Society undoubtedly scorns her mixed heritage, getting a clearer image of inevitable inequalities the older she becomes as slavery still exists. Even in terms of love, she struggles due to her uncle's disapproval of her marrying of low class. Aside from that, she would then take a major part in the abolition of slavery.
This feminist movie not only educates the racism and misogyny against people of color during this period. But it expounds on the relationship between white and non-white people (Dido and her cousin Elizabeth especially). It's about making your mark regardless of your sex or race.
Check out the movie trailer here.
7
Lady Bird (2017)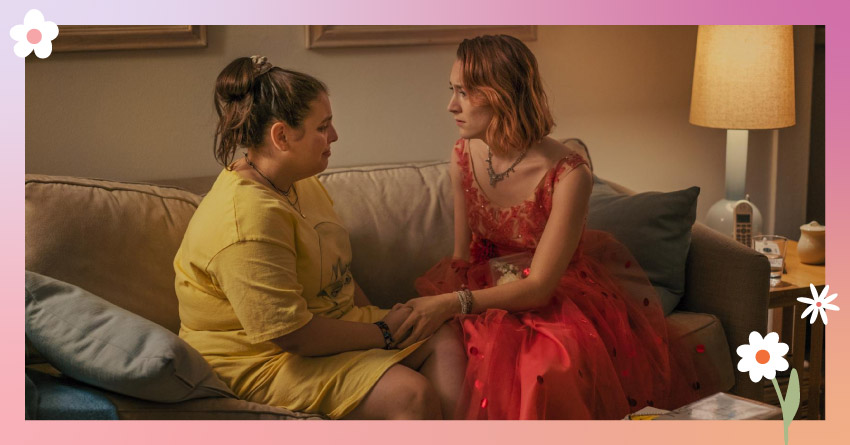 Written and directed by the same woman behind the 2019 adaptation of Little Women, this feminist movie navigates the strained yet incredible relationship between a high-schooler Christine (Saoirse Ronan), and her mother, Marion (Laurie Metcalf). 
Christine would then go by her self-given nickname "Lady Bird" with big dreams for college that her mother would comment that they are impossible and she's ungrateful for what she has given her. Sounds familiar? This is only the beginning of more issues that boils up between the two. 
Yet no matter what, this coming-of-age film emphasizes the importance of family in every moment.
Check out the movie trailer here.
8
Jennifer's Body (2009)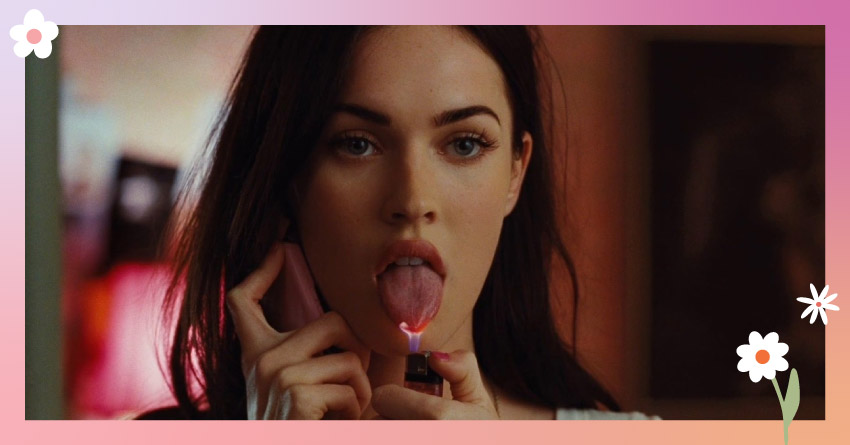 We still remember the days when people gave quite negative reviews of this gory film… only for it to be iconic in the years to come.
Sometimes, art needs time to marinate before bringing out its full potential. This female-directed horror-comedy film stars Megan Fox playing Jennifer Check, your typical popular girl who unintentionally took part in demonic sacrifice by the band Low Shoulder for fame. Sure, it worked. But you had to be a virgin, and Jennifer wasn't.
Sacrifice turns into permanent possession. To feed her hunger, Jennifer brutally goes after male students… mostly those categorized as f***boys.
This now-cult classic shows the harsh revenge of Jennifer towards boys alike for her implied sexual assault. Even if she is stopped and killed by her best friend Needy for going too far, the latter continues on her goal to eventually kill the mentioned band.
There may have been a growing girl-on-girl hatred with a smidge of sapphic themes. But it's also highlighted how important Needy and Jennifer treasure their relationship. Because in the end, their shared goal is to eliminate men who harm women to get justice, which is relevant until today. In other words, this feminist movie aligns with the #MeToo movement and only banded numerous women together to battle issues of sexual assault.
Check out the movie trailer here.
9
Enola Holmes Series (2020, 2022)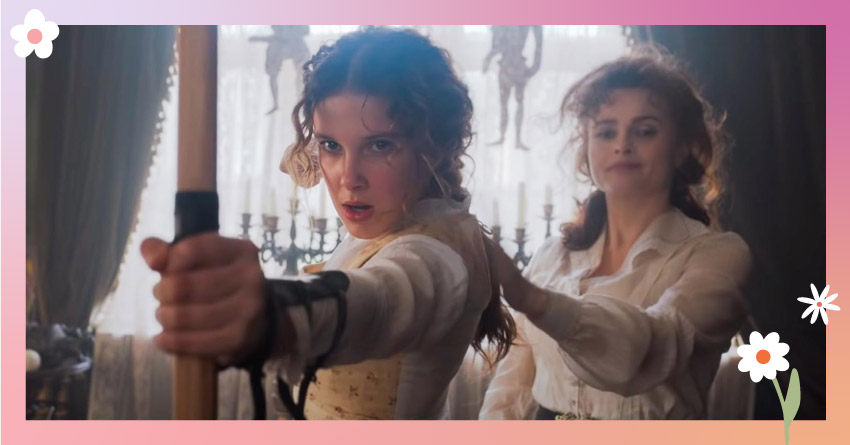 In a period where women are mainly seen for marriage and stay out of "big boy" business, Enola Holmes (Millie Bobbie Brown) refuses to conform with her fierce, tactical personality. This description applies to both the first and second films in the franchise.
In the first film, her mother, Eudoria Holmes (Helena Bonham Carter), teaches her various skills, from jiujitsu to chess. Skills that are "unacceptable" for women to learn in Victorian society. As a result, her independence is strong as she denounces the lessons from the reform school she attended.
Most importantly, she saved a young monarch Lord Viscount Tewksbury (Louis Partridge). All on her own before her famous older brother Sherlock Holmes (Henry Cavill) could beat her to it.
As for the second film, Enola establishes herself as a detective and takes on her first case — a missing girl named Sarah Chapman. This case bridges a connection with the Matchgirls Strike in 1888, led by the latter. It highlights women working together to achieve a common goal, and even Enola to rely on others after going through obstacles alone.
What both these feminist movies have in common is how much women can achieve together as they reject whatever cultural expectations dawn upon them.
Check out the trailers for the first movie and the second movie.
10
Charlie's Angels (2000)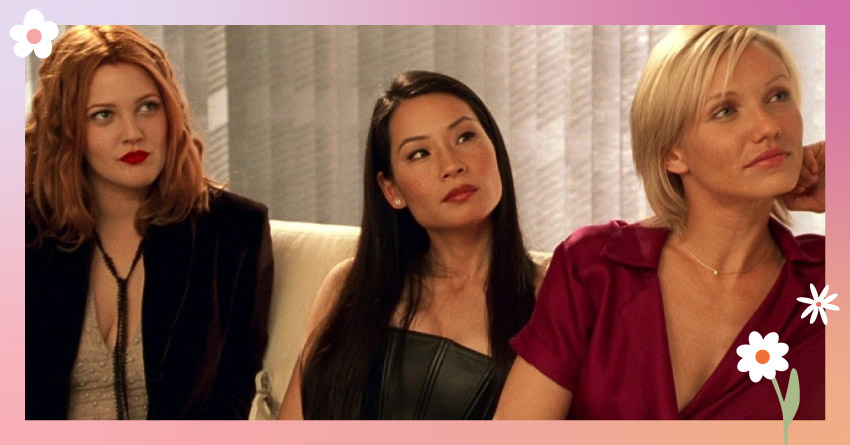 What he can, I can do too. But better, and with more flair.
This Y2K, feminist movie is a gem for the gals growing up in the early 2000s. Not to mention, the all-star cast too! Watch as Natalie (Cameron Diaz), Alex (Lucy Liu), and Dylan (Drew Barrymore) kick butt and fight crime together with their own femininity. Heck, they embrace it more without letting masculinity interfere with them.
Driving fast cars, battling muscular henchmen, the occasional seduction of anyone that brings them closer to their target, and being engaged in sciences and technology, factors like this can further make a little girl think, "Oh, I'm capable of anything!".
Even if this film has some loopholes, each character has their own admirable traits and quirks, which we don't really see in an action film. And c'mon, Lucy Liu in that all-leather get-up as she harshly gives an "educational lecture" to nerdy technicians while the other gals break into a vault awakened something in us.
Check out the movie trailer here.
11
Mona Lisa Smile (2003)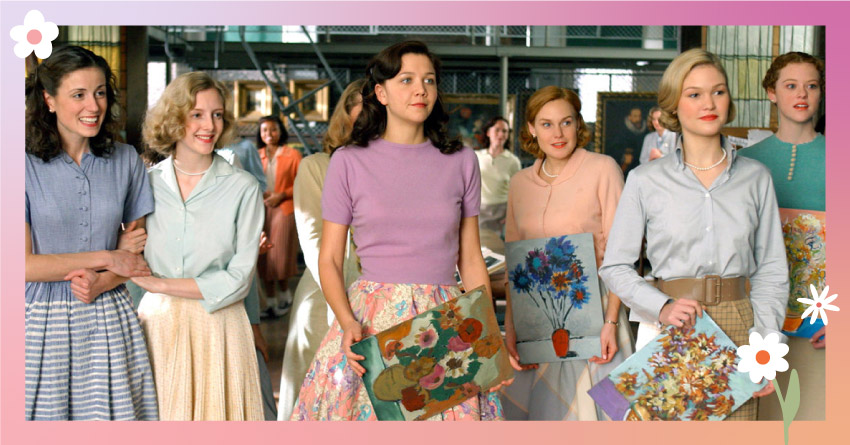 Would you rather conform and live a traditional life or bravely reject the norms placed on you?
This feminist movie takes place in the 50s at Wellesley College, an all-female and conservative institution. At the same time, women were also highly discouraged from pursuing a career. Their worth only lies on how well they marry, which we think is *crowd boos*.
But free-spirited Katherine Watson (Julia Roberts) challenges that as a newly hired art history professor, encouraging some of her conservative students Betty (Kirsten Dunst) and Joan (Julia Stiles), to question the kind of lives they're expected to live and expand their horizons.
With several notable women starring in this film, you're bound to witness stellar performances in this amazing film.
Check out the movie trailer here.
12
Ocean's 8 (2018)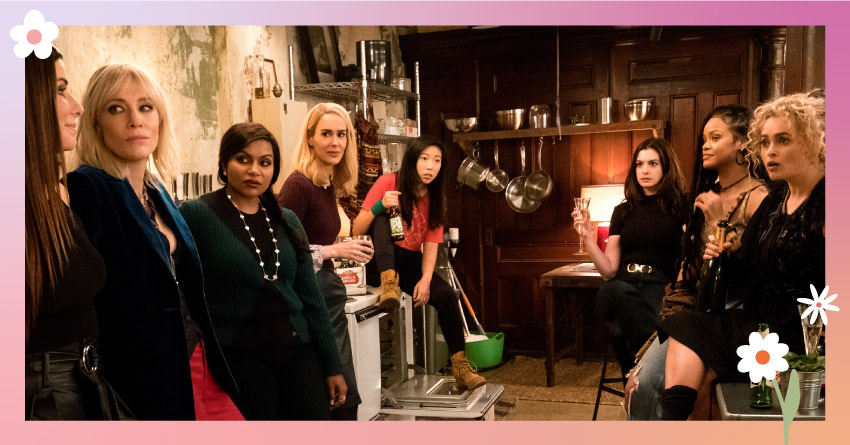 Teamwork makes the dream work.
When the team mainly comprises of women, they'll perform everything until the tip to attain their goal. Whether it be legal or not.
Ocean's 8 is studded with an all-star cast, with Sandra Bullock as Debbie Ocean (Danny Ocean's younger sister. She teams up with Cate Blanchett as her former partner-in-crime Lou Miller for a new heist.
Together, they form a team of incredibly strong women (a hacker, jeweler, fashion designer, pickpocketer, and a suburban woman who fences items on the side) to get the Toussaint, a Cartier necklace costing $150 million, during the upcoming Met Gala. They target actress Daphne Kluger (Anne Hathaway) wearing the said necklace, but spoiler, she eventually figures out what was going on and wants in on the division of profit.
That or going to jail.
This feminist movie shows how much talent and intelligence women have, always having each other's back and helping each other out. Even if it meant stealing to give themselves a better life for themselves.
Check out the movie trailer here.
13
Sisterhood of The Travelling Pants (2005)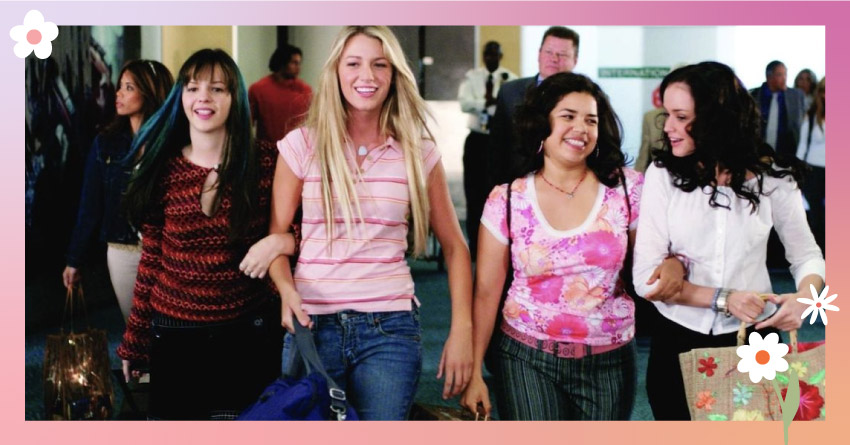 Some bonds are stronger than the rest, especially between teenage girls who've been friends all their life. And in one summer, they are all separated for the first time. So they find a way to stay connected and cherish each other's presence.
And in this feminist movie, it's through a pair of pants.
The Sisterhood of The Traveling Pants circles around 4 different girls Tibby, Carmen, Lena, and Bridget. They stay in touch over the summer through a pair of jeans that perfectly matches their body types. No matter how far they are, experiencing new things from love and self-discovery, their unshakeable bond remains tight like those jeans.
Check out the movie trailer here.
14
Die Beautiful (2016)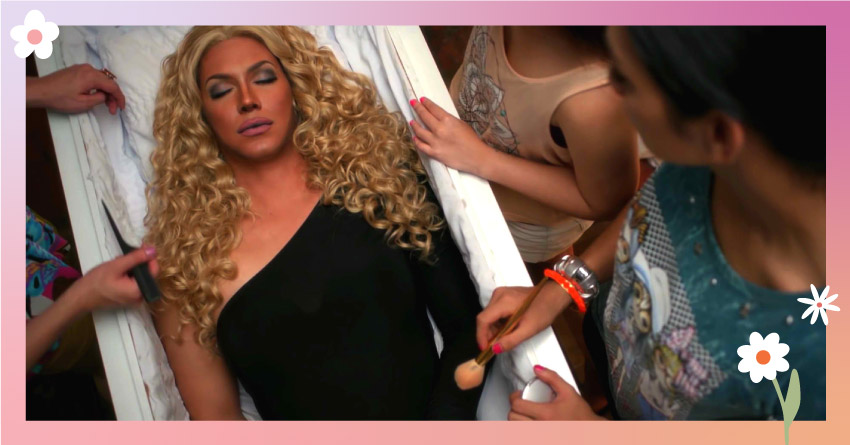 Trans women are also women.
This feminist movie focuses on Trisha (Paolo Ballesteros) and her life before unexpectedly passing away when she gets crowned in a beauty pageant. In contrast to her father's willingness to bury her as a man, her friends take her body and hold a wake in secret. In the 7 days of her wake, her final wish was to be dressed up as a different celebrity.
Along the way, her friends reminisce on her life, from the happy moments to her struggles as a transgender woman in the Philippines.
Check out the movie trailer here.
15
Wonder Woman (2017)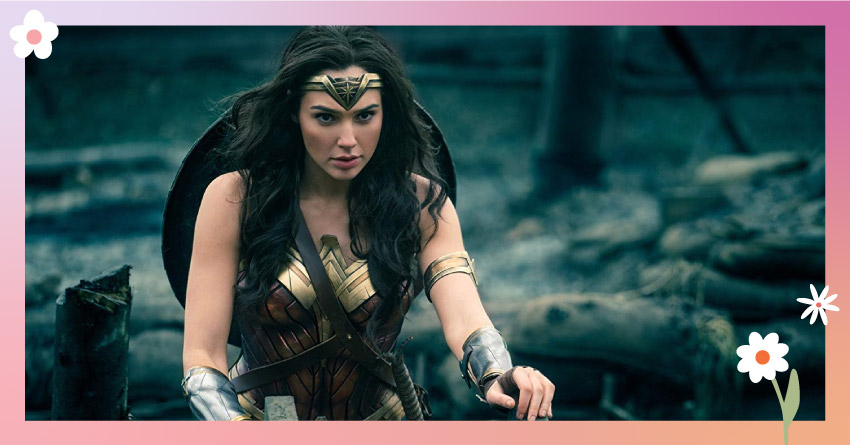 Why be saved by a superhero when you can be your own?
It's about time we got a more recent superhero movie where the leading character is a woman! Wonder Woman, or Diana Prince, is an Amazonian warrior (a princess, daughter of Queen Hippolyta and Zeus) who leaves her home to fight off evil from the outside world with the help of an American pilot named Steve Trevor (Chris Pine). Only as she stepped out from her sheltered lifestyle could she witness and battle to her fullest potential.
This feminist movie not only shows us that women aren't entirely reliant on their male counterparts (unlike previous superhero movies), but the roles can be reversible. If you noticed, Steve acts like her sidekick throughout the film. It shows how women are fearless and can conquer whatever hindrances and battles they have headed their way.
The director behind this spectacular film is Patty Jenkins, a female director who wanted to tell a story in which young girls and women can feel confident.
Check out the movie trailer here.
16
Buy Bust (2018)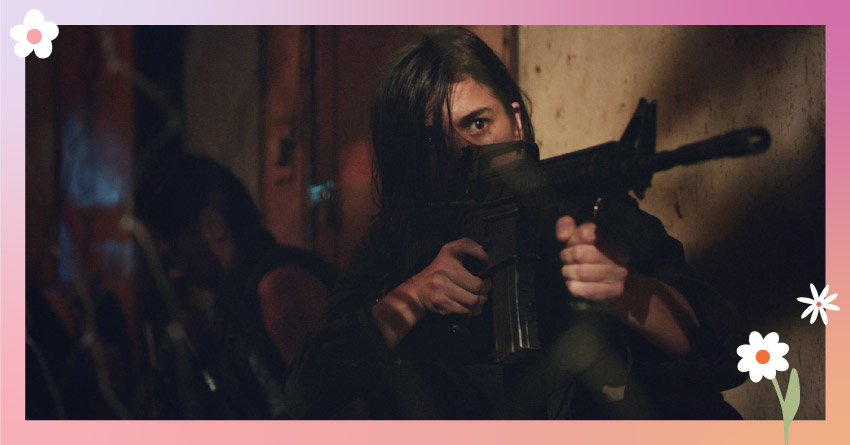 Another feminist movie about how women can fight through any battle faced in front of them with dedication, wit, and fearlessness!
Buy Bust stars Anne Curtis as Nina Manigan, a tough operative from the anti-narcotics department who suddenly gets involved in a murderous drug raid in the slums of Manila. Stuck between a vicious gang and revenge-seeking citizens, the goal is to make it out of the cramped space where intense violence for survival ensues.
Check out the movie trailer here.
17
Hustlers (2019)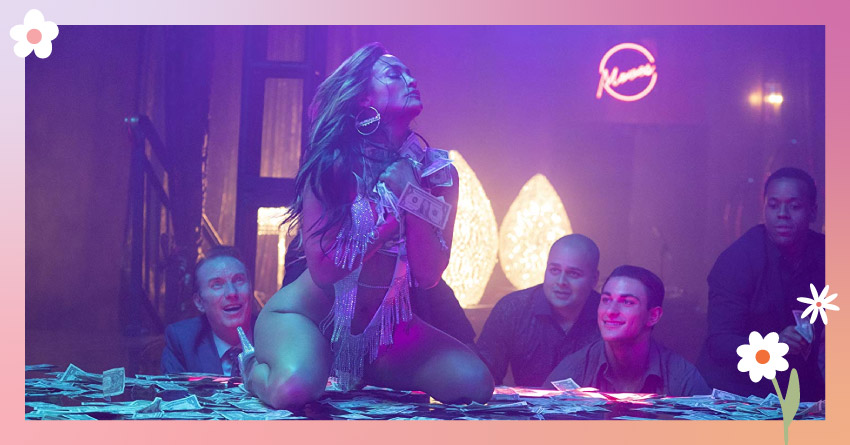 A job is a job. If it brings money and food to the table, it's valid no matter what.
Based on real life, Hustlers is a feminist movie that sails over the lives of exotic dancers or strippers as they drop and pop to earn. As exciting and adrenaline-rushing as it can be, especially if you're dancing on Wall Street men or Usher, it twists into the unexpected when the 2008 financial crisis occurs.
From this untimely occurrence, stay seated to witness just how far people would go to make ends meet and avoid any po-po interference. And by people, we mean actresses such as Constance Wu, Jennifer Lopez, Lili Reinhart, Keke Palmer, Lizzo, and Cardi B.
Check out the movie trailer here.
18
Mulan (1998)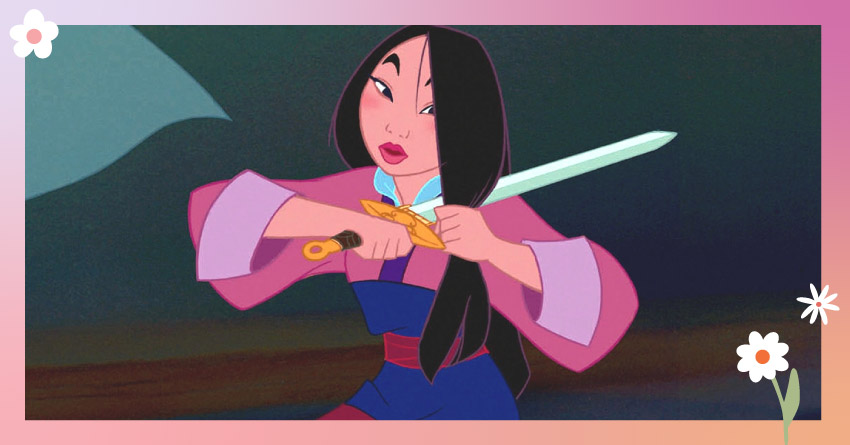 Even if Disney wasn't historically correct on the real-life figure, she did bring honor to us all! This animated feminist movie classic challenges the norms of women during Imperial China, which almost mandates them to be stay-at-home wives and eventual mothers.
Fa Mulan is the complete opposite of what her family and ancestors expect her to be, especially when the matchmakers deem her a disgrace and even for being a woman in the family. Due to the latter, she wants to make a change. This would be through impersonating a man named Fa Ping under her family as the Huns are invading her country.
She outshines every male during her training period and even attacks the ruthless leader of the Huns, Shan Yu, from completely seizing the palace. Mulan proves that women are just as capable and tough in male-dominated tasks and positions — society is just a drag for implying otherwise.
Check out the movie trailer here.
19
Brave (2012)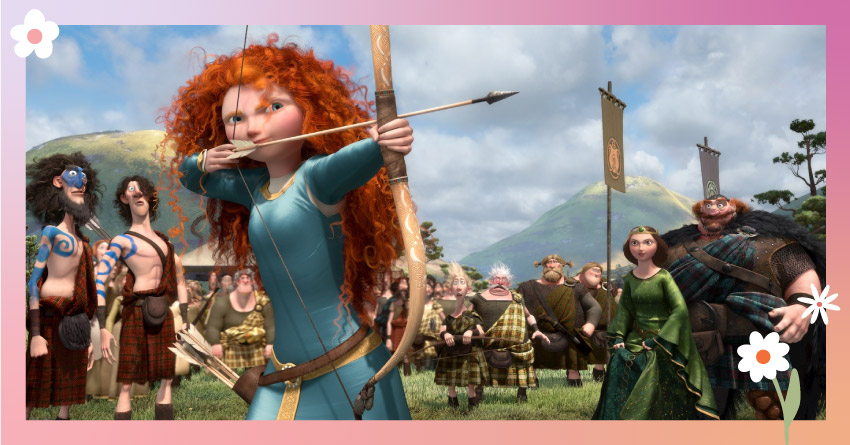 Mothers and daughters have their moments of falling out. It's a normal scenario. But in this movie, it comes along with a curse.
This treasured Disney-animated feminist movie follows Princess Merida and her ambitious goal of creating her way of life and defying traditions. Much to both her parents and the entire kingdom's dismay, it creates chaos, especially when she tops over suitors for her hand in a series of games.
It only gets more intense thanks to an enchanted cake Merida finds in the forest and feeds it to her mother. Alas, it only turns her into a bear! If she cannot break the curse, her mother will remain a bear forever.
This tale shows the depths of how far you'll go to save and protect those you care about, being brave in every obstacle and not letting your pride interfere with the true meaning of family.
Check out the movie trailer here.
20
Princess Diaries Series  (2001, 2004)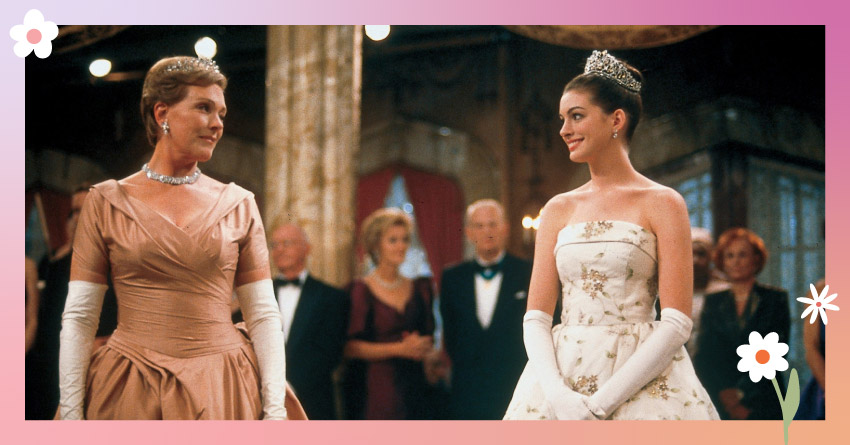 How would you react when a crucial part of your life has been hidden away for your sake? In this case, the socially awkward 15-year-old Mia Thermopolis (Anne Hathaway) is in for the shock of her life: she's the crowned princess of Genovia! She's also in line as the queen, but that's for the second film to expound on.
This first film highlights how Mia adjusts to this challenging aspect of her average life. She receives guidance from her grandmother Queen Clarisse (Julie Andrews), has etiquette lessons, and goes through makeovers (inner and outer). She also deals with newfound fame, which could've been better if not for Paolo opening his mouth. 
Plus, let's not forget the hilarious failure that is her driving uphill a street in downtown San Francisco. Only to crash into a cable car. But luckily, the queen has a trick up her sleeve with the help of a rose (iykyk).
As for the second film, Mia is a college graduate who's fully ready to fulfill her royal duties and become queen. However, due to traditional (and rather patriarchal law), she cannot assume the position unless she gets married in 30 days. But she challenges that — She's not defined by the number of suitors lined up for her nor by securing a marriage, but by her intelligence and devotion to her country. 
Peep in on that scene where she approaches a shy girl during the parade. Played by Abigail Breslin, Mia lifts her spirits up again her a bunch of boys tease her. This moment where she uplifts other young girls so that they can be princesses in their own ways is magical. It also shows that no one can take that spark away from them.
Hmm, can't seem to get enough of this set of feminist movies, really.
Check out the trailers for the first movie and the second movie.
Takeaway 
And there you have it! We hope this list can help you in choosing what feminist movie you decide to watch for your movie marathon. Prepare your favorite treats and drinks while you're at it to make the experience more enjoyable. Or maybe invite your best gals over for a girl's night as you laugh, cry, and get mad together. Happy Women's Month, everyone!