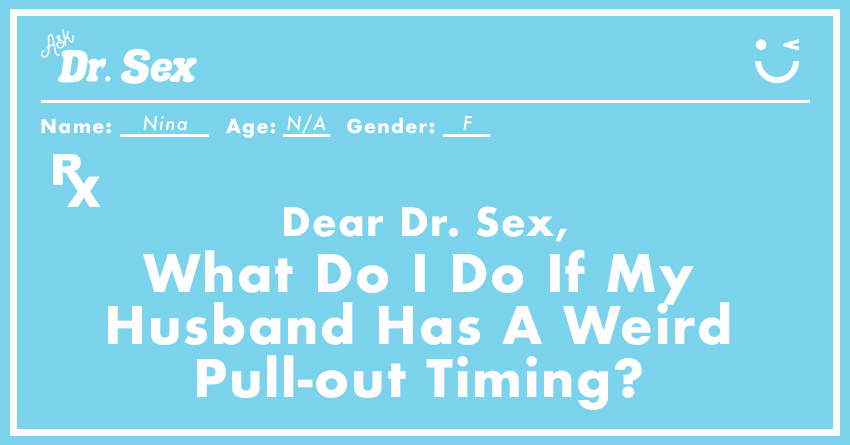 Dear Dr. Sex,
My husband has a small penis, and he has a weird pull-out timing. We use condoms all the time, and I'm always on the pill to avoid getting pregnant. 
I love him very much, but I don't end up enjoying having sex with him because of these factors. I find it hard to orgasm because I always have to worry about how he will pull out, and I don't get the stimulation I need when we do it. Considering all of this, how do I alleviate my problem? 
Yours,
Nina
Dear Nina,
Thank you for messaging your concern here.
A small penis isn't even really much of a big deal. Or at least, it shouldn't be. There is more to sex than the size of your partner's penis. A man is more than his parts, and a huge dong isn't everything.
The truth is that we can't do anything to change the size of a man's penis. There are so many rumors about making it more huge, but that's all they are. Despite what you may hear, no exercise, pill, lotion, equipment, or diet has been proven to increase a man's penis size.
But I do have some tips for you. These are ways I recommend for you to still enjoy and enhance the communication before, during, and after sex with your partner:
Communicate and address his pull-out timing.
Set a time to talk about your sexual experience with each other. At least a 10 minute conversation would do.
Let him know the things that you appreciate from him during sex and kindly suggest what you want to try next time. This is also a good time to let him know that his pull-out timing bothers you and that he has to let you know when he is about to cum. Consequently, let him know which positions turn you on and hear him out with what he likes too. 
Use toys.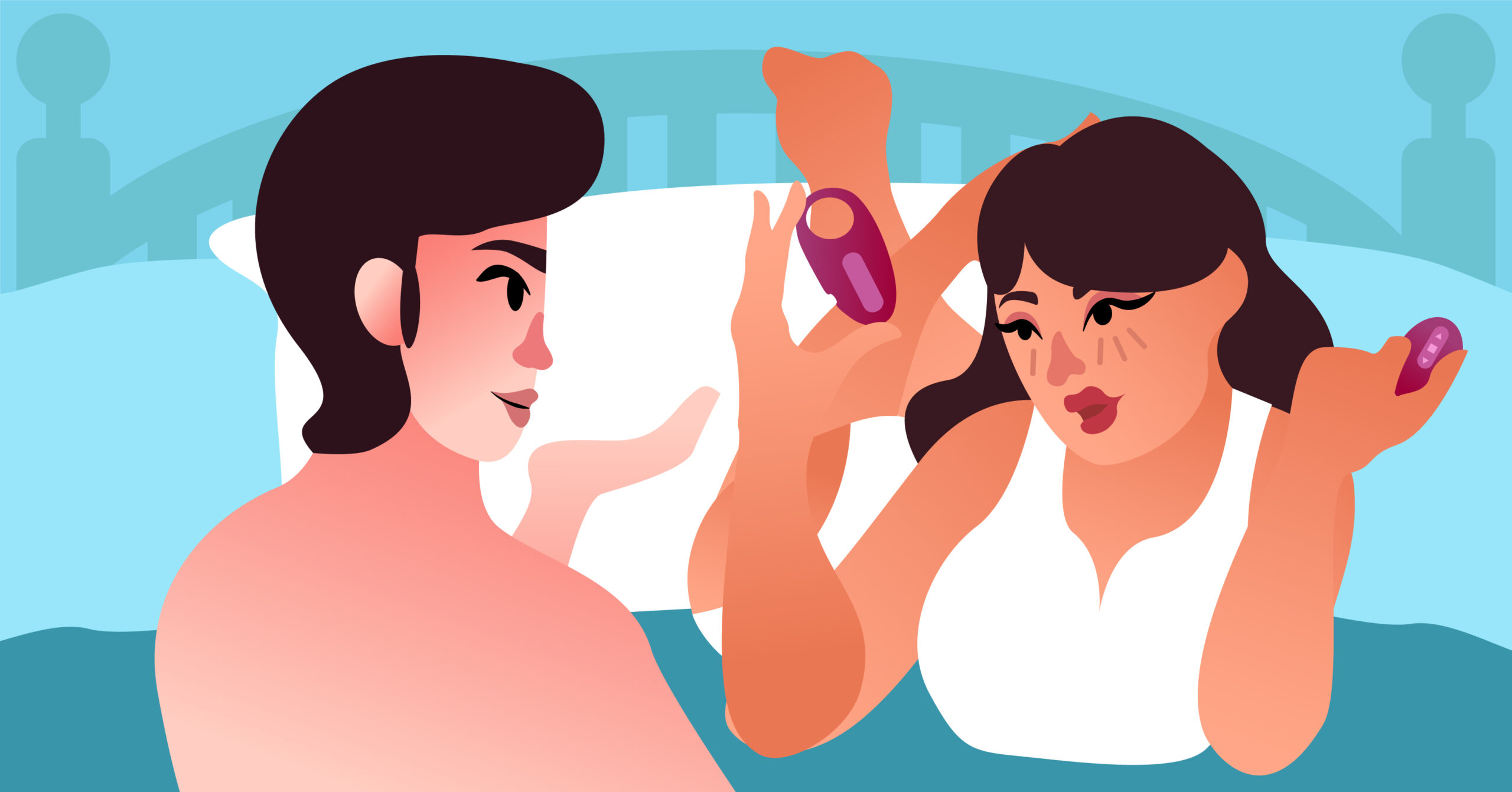 Playtime becomes a whole new thing when you get married and become an adult. So exploring sex toys can help you learn more about each other's preferences. There's a wide range of sex toys out there, so there is bound to be something that can fit your sensual needs. 
If you like clitoral stimulation, you will enjoy vibrators. And you could also enjoy shared stimulation with the use of a penis ring. I recommend penis sleeves to your boo because those can provide additional strength and girth. Another item that I could recommend to him is a penis pump . A penis pump is mainly used to make bigger schlongs and help a man last longer in bed.
Double the foreplay.
As much as you would want to get to the action, it's still best to practice restraint and build up the sensual tension in the bedroom. Make sure you're both relaxed before going into it. You could alleviate stress  and relax by giving each other a relaxing, sensual massage. Remember to keep each other in anticipation of what's to come. You could focus on kissing passionately, start to explore each other with your hands, lick each other's neck and ears. 
Have some backdoor fun.
Backdoor fun or anal sex can tricky for some couples. Make sure to apply lots of lube around the bum before inserting anything. Another benefit from anal is that it can be enjoyable with couples that have a small penis to work with. Moreover, it's a much tighter hole that could bring stimulation to both parties.
Enjoy some oral sex.
Your husband may have a small penis and an odd pull-out timing, but he can compensate by his head game. Humping is always great for sure, but so is the underrated power of oral sex. You could give him a sensational blowjob but say you want to be eaten down there too. Your partner will surely be obliged to return the favor, making you both enjoy your intimate time with each other.
These are the tips I could recommend to you and your partner. Remember that size isn't everything when it comes to sex. It also depends on the nuances and the interaction between partners. So don't worry about your husband's small dick. The trick is to communicate your concerns with kindness so you can explore new waves of pleasure together. I hope these tips would help both of you greatly, Nina.
Yours,
Dr. Sex