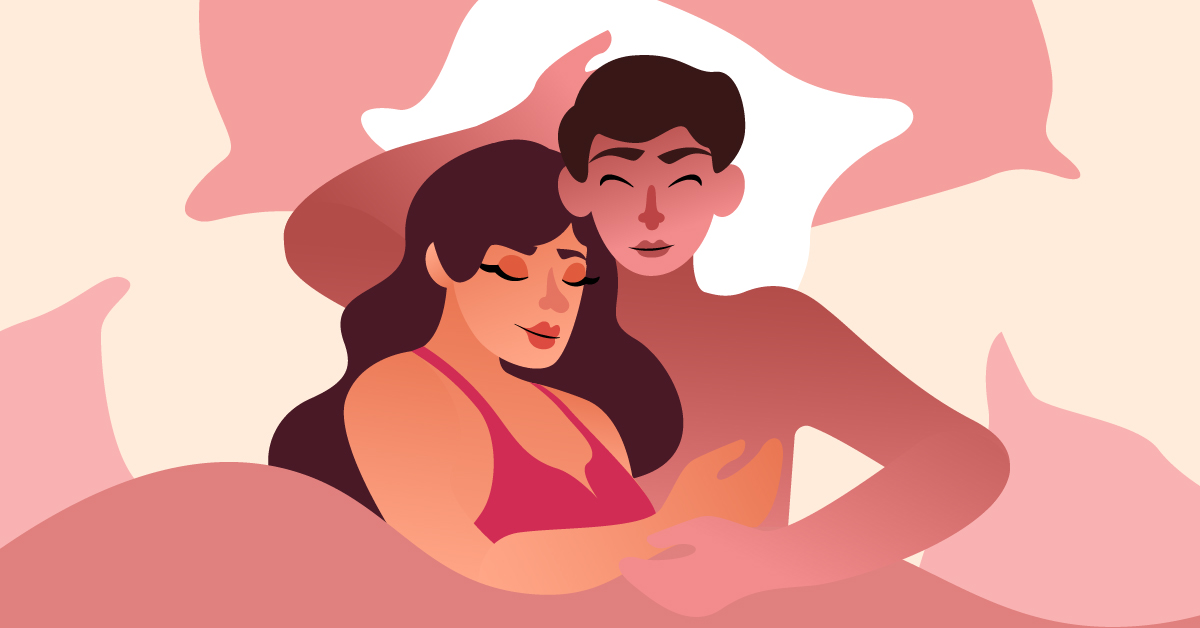 There are common misconceptions when it comes to having sex for the first time. Especially as to how they're depicted as quick and easy by the media on shows and movies. Minor discomfort is common for first-timers, sex should not cause heavy pain, whether with your vaginal, anal, or even oral stimulation. In this article, we list down the things you need to know to calm your nerves, minimize discomfort and stay protected for a good first time.
Everyone's First Time Is Different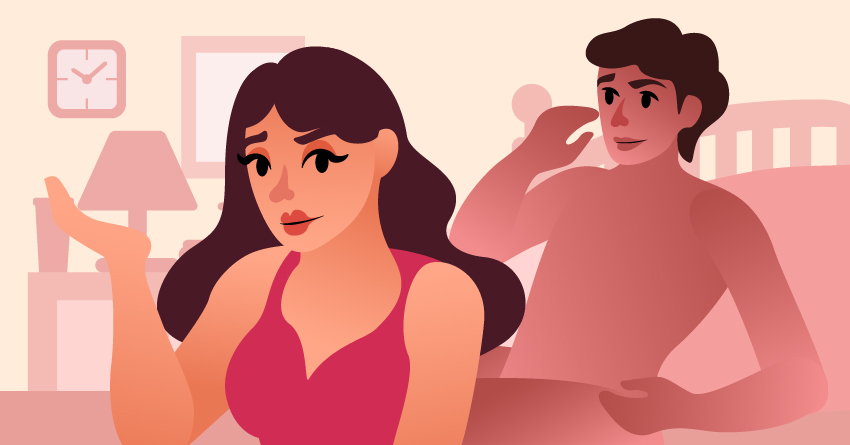 It's important to remember that virginity is a social construct. There is no concrete definition of the word. Many people assume "losing your virginity" means "having penile-vaginal sex for the first time," but the definition of sex is fluid. Some consider sex to be an act where a penis penetrates a vagina. Others may include oral stimulation, handjobs, fingering, or anal penetration with their definition.
Because everyone's first time is different, we will look at tips for those who are having sex for the first time. We will also look at ways to be safe and comfortable at differing, common types of sexual activity.
Sexual Consent Is Key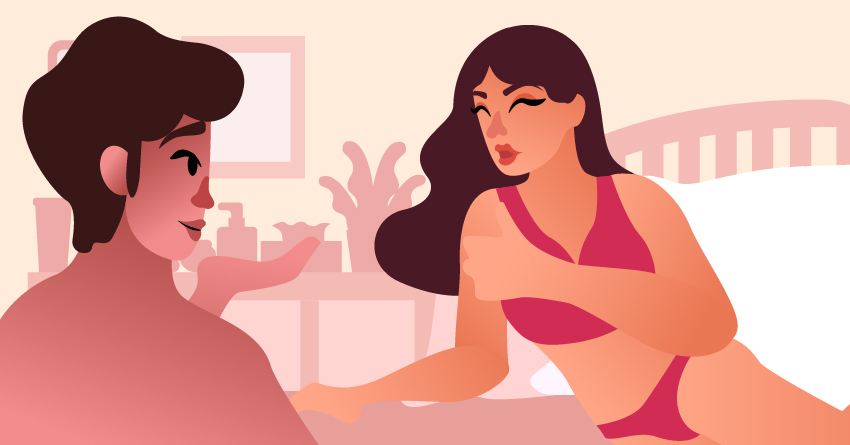 This is a vital element to any sexual engagement. Consent is an active agreement and cannot be coerced. Asking for and obtaining consent shows respect for yourself and your partner.
When it comes to sex, it's important that everyone involved gives and receives with enthusiastic consent. Enthusiastic consent means everyone is into what is happening and shows that they are ready through words and actions. Establishing enthusiastic consent before and throughout sexual activity means people involved are in the same page.
Remember that without consent, sexual activity (including genital touching, oral sex, and vaginal or anal penetration) is rape or sexual assault.And if a person forces their partner to participate in a sexual act without their consent, that person can be sued for sexual assault under Republic Act 8353: The Anti-Rape Law of 1997. Sexual assault is not only a crime but a traumatic experience to the victims.
10 Tips On Having Sex For The First Time 
Regardless of the type of sexual activities you want to explore, there are general tips or rules you can follow to make your first sexual experience fun, safe and pleasurable.
1
Communicate with your partner.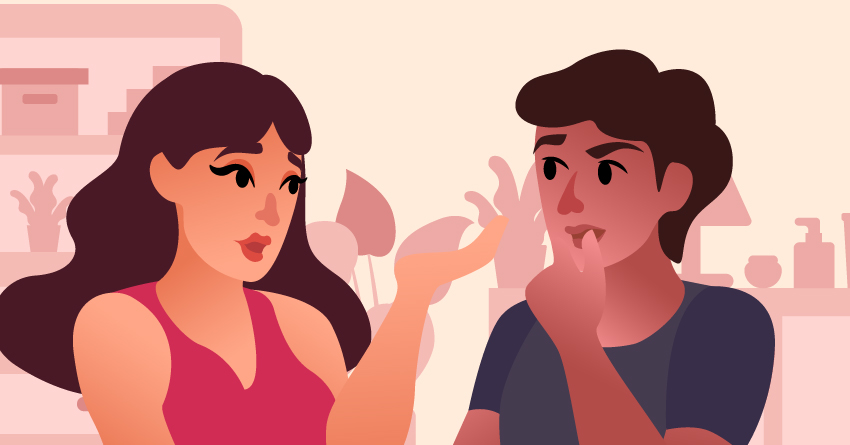 If you're nervous or have any concerns, make sure to talk to your partner about it. Tell them if you're concerned that it will hurt. Together, the two of you can take precautions to ensure that you're both emotionally and physically comfortable as possible.
Regardless of who you choose to have sex with and their relationship with you, it's most important to practice honest and open communication.

Getting into this bit can be scary. But it's ethical to set aside some time to talk about each other's status.
An honest conversation with your partner about testing and status can help prevent the spread of sexually transmitted infections (STIs) and lead to earlier detection and treatment.
Covering this topic before engaging in sexual activity will also help you avoid complications. Plus, it's the respectful and safe thing to do. As a couple , you deserve to know this information so you can be free to decide how to proceed. You can get testing for STIs at your regular doctor's office or nearby sexual health clinic. You will probably be having your first experience at sex, but it is still important to know where to get checked to be well-informed and prepared.
2
Get familiar with what pleasures you.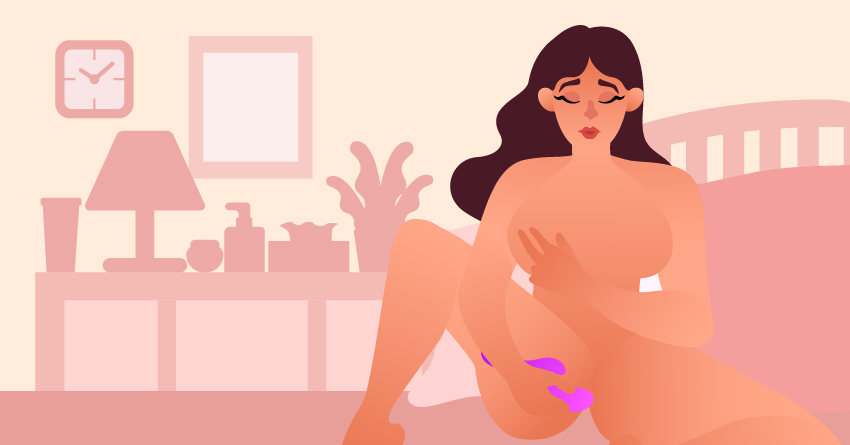 Masturbating can help you figure out what makes you feel good during sex, and it can help you feel much more familiar with your body.
For instance, if you're planning on being vaginally penetrated during sex, you might use a sex toy or your fingers to figure out how it feels. You might even find certain positions that are uncomfortable for you while others may be pleasurable. By finding out this knowledge about yourself, you'll be able to tell your partner how to pleasure you.
3
Make realistic expectations around orgasm and performance.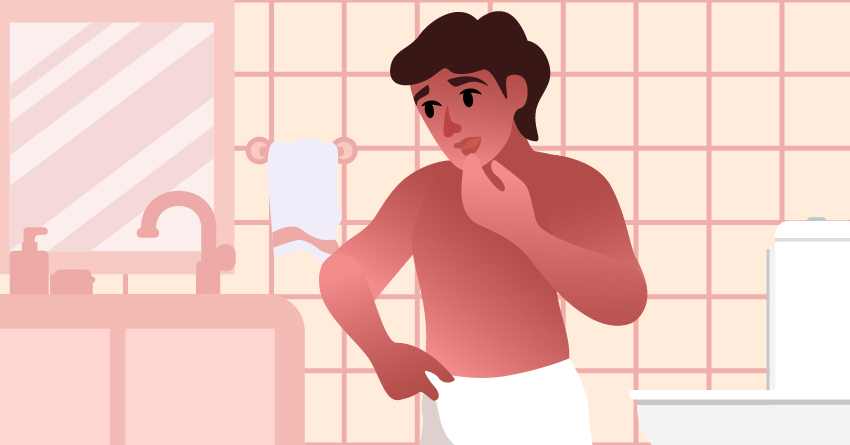 If you have a penis, you may feel you have to "last long" at sex. That is, having sex for a long period before you orgasm and ejaculate. While that can happen, it's also completely normal not to last very long either. If you have a vagina, it may take a while for you to experience orgasm than your partner.
You might feel the pressure to give yourself or your partner an orgasm or climax. Many people do receive and give orgasms the first time they have sex, but not everyone does. And that's okay too!
4
Practice good hygiene.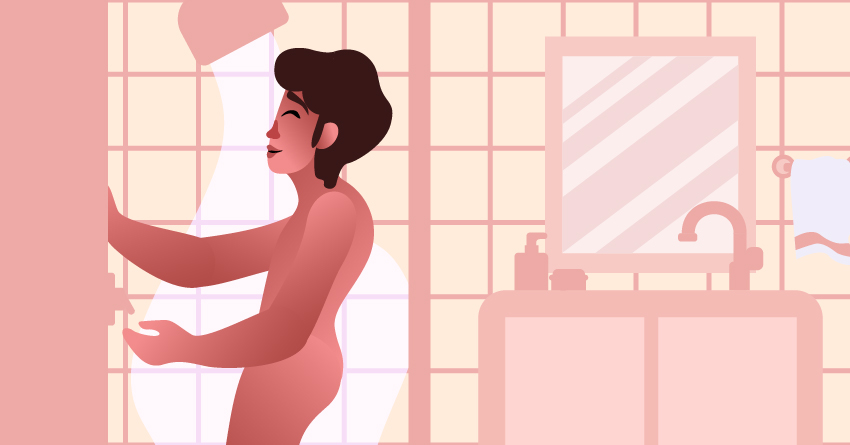 It's important to practice good hygiene before, during, and after sex. If you are going to give a hand job, make sure your fingers are washed. A relaxing, warm shower may help you prep before having sex, as feeling relaxed is a way to get into the mood.
As when you're finished, it's best to pee after to avoid infections like urinary tract infections (UTIs). Wash the area around, not inside, your genitals in plain warm water with mild soaps. You may also need to hydrate as you may feel tired after sex.
5
Take time to relax and breathe.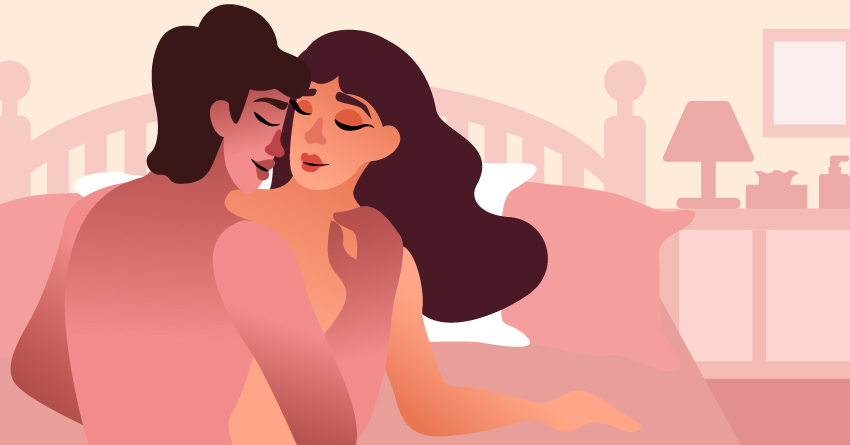 Before engaging in sex, you could try to relax by trying things like focusing on slow and deep belly breathing.
You could also relax by doing some meditation, stretching, the recently mentioned bath, or some foreplay like kissing. Sufficient oxygen from deep breaths, a calm body and mind can help you feel pleasure along the way.
6
Make lube your best friend.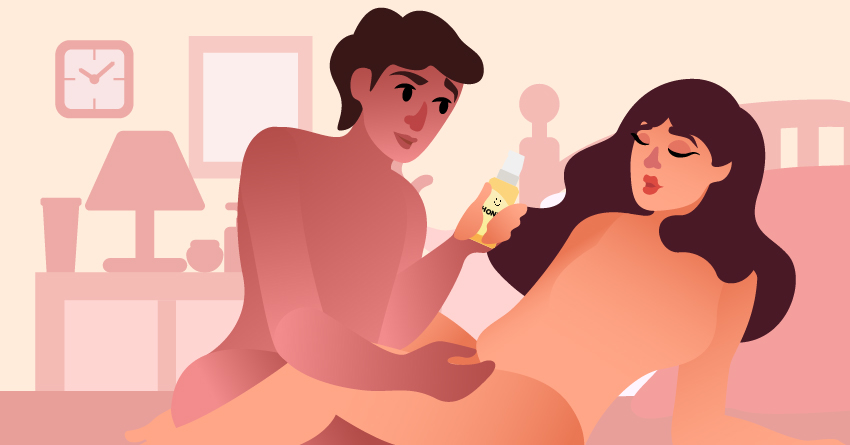 Lubricants will be most helpful before having any penetration. Lubes make it easier and less painful to slide a penis or a toy in and out. This is especially true if you plan on penetrating the vagina or anus with a penis or dildo, your fingers, or other sex toys. Water-based lube can be used for vaginal sex while silicone lube is best for anal because it's thicker and lasts longer. But if you're using silicone toys, use water-based lube since silicone lube degrades silicone toys.
7
Use protection.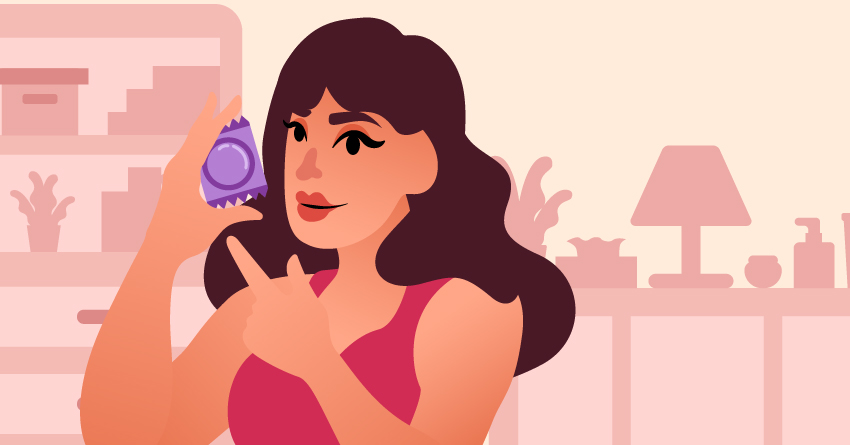 Do not forget protection for your first time! Using protection such as condoms is the best way to prevent pregnancy and reduce the risk for infections. Male condoms are the most common type of protection. Male condoms can also prevent sharing infections during anal sex. Both female and male condoms are good for vaginal sex but do not use them altogether.
8
Spend time on foreplay.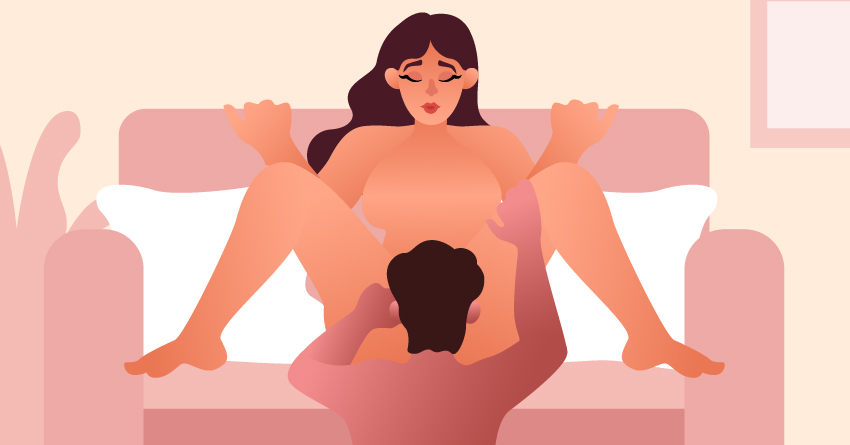 Foreplay is a great way to calm your body and mind. It increases body awareness and experiences sexual pleasure.
If you have a penis, you can become erect during foreplay. If you have a vagina, you may get "wet," which is when your vagina secretes liquid that lubricates the vagina before sex. There are plenty of ways to do foreplay and the simple ones are: sensual massage, kissing, a hot soapy shower, playing with sex toys, and much more! Engaging in foreplay helps build intimacy that can help you and your partner feel more connected in and out of the bedroom.
9
Be in the moment and don't forget to have fun!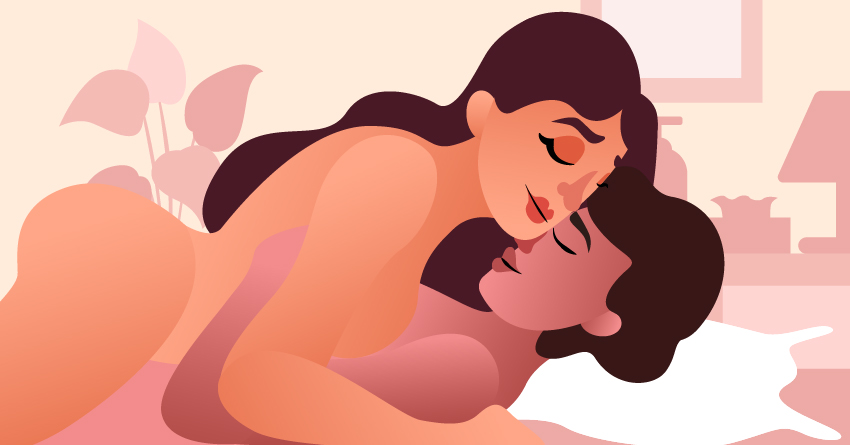 Being present can be done in various ways. For example, you can try focusing on one of the five senses, how your partner's skin feels. Focusing on your breathing can be a way to be present too.
Just touch, feel, breathe and make an effort to focus on the pressure and rhythm of touch. And however you practice presence in and out of sex, remember to go easy on yourself as it's meant to be a pleasurable experience.
10
Keep communication open with your partner.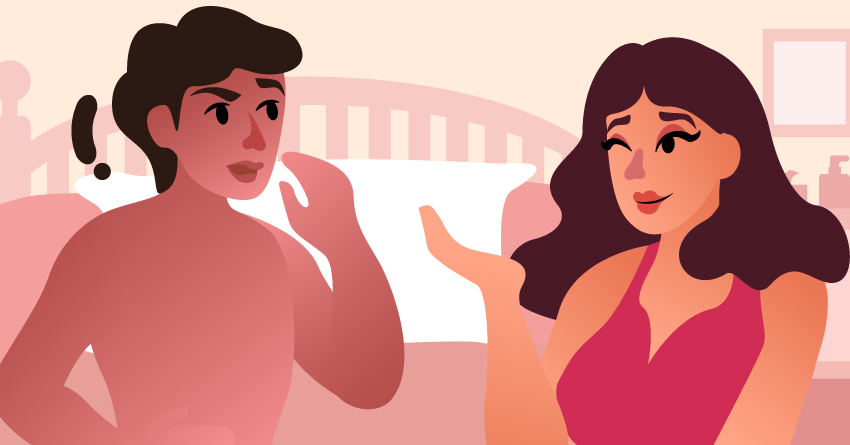 It's important that during sex, you say what feels good to you and hear out what makes your partner feel good at the moment. For example, if a position is not comfortable for you, we suggest switching to another angle for a better experience. Your partner is not a mind-reader. Be vocal with what you like in bed and attend to what your partner likes too.
Potential Risks During Sex
There are potential risks whenever one engages in sexual activity. That is why communication with your partner is so important. Below are some of the potential risks and things you should keep in mind when engaging in sexual acts.
1
STIs are possible the first time you have sex.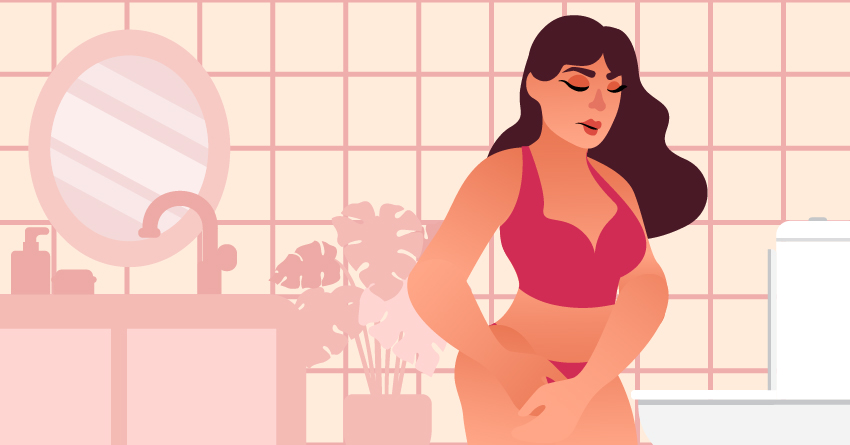 It is possible to contract a sexually transmitted infection (STI) every time you are in any sexual activity. STIs can spread through blood, semen, vaginal secretions, and skin contact.
If you plan to have penis-in-vagina or penis-in-anus sex, the best way to prevent STIs is through using a condom. For oral sex, you can use a dental dam. If using sex toys, make sure to sanitize them before using them on another person as they can also spread STIs if shared.
2
HIV/AIDs can be transmitted during unprotected sex.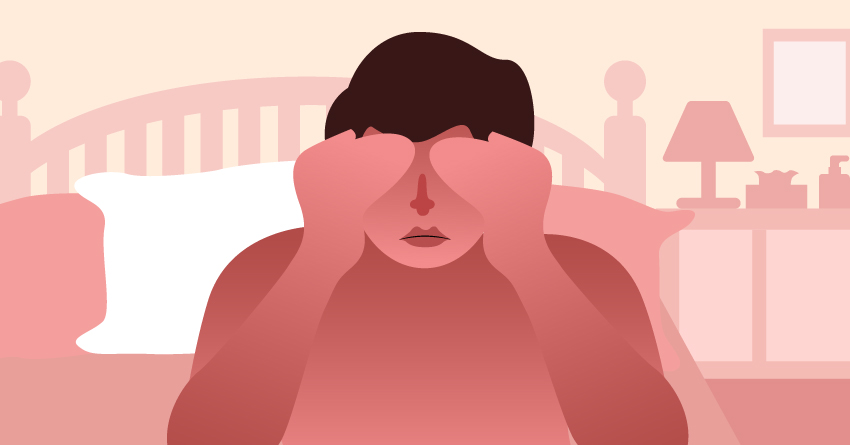 While it will be your first time, keep in mind that there is a risk of exposure to HIV/AIDS from unprotected sex.Human immunodeficiency virus (HIV) attacks and weakens the immune system, making a person vulnerable to serious illness. Moreover, it is possible to contract HIV if you exchange bodily fluids with another person. These fluids can be shared during sex such as semen and vaginal fluids.
You can guarantee protection from HIV/AIDS by using a condom. Make sure to have an open talk with your partner about each of your sexual history. And for you to avoid further infections, practice good hygiene with your genitals and toys. Remember that anyone who thinks they might have contracted HIV needs to be tested immediately and that early treatment can help manage symptoms. This would lower the risk of transmitting HIV to a sexual partner and help those around you to live a long, healthy life.
3
Unwanted pregnancy is a risk every time you have sex.
Pregnancy is very possible if you've had penis-in-vagina sex. But don't worry, there are plenty of contraceptive options for you to avoid pregnancy, such as condoms, oral contraception, and birth control implants. You can also track your fertility cycle to help you prevent unwanted pregnancy. This involves tracking your fertile window which depends on the length of your menstrual cycle.
If you would like further professional assessment on which contraceptives will work best with you, it's best to consult with your healthcare provider. And if you experience symptoms of early pregnancy such as vomiting and skipping your period, take a pregnancy test and consult with a doctor or nearby healthcare provider.
Frequently Asked Questions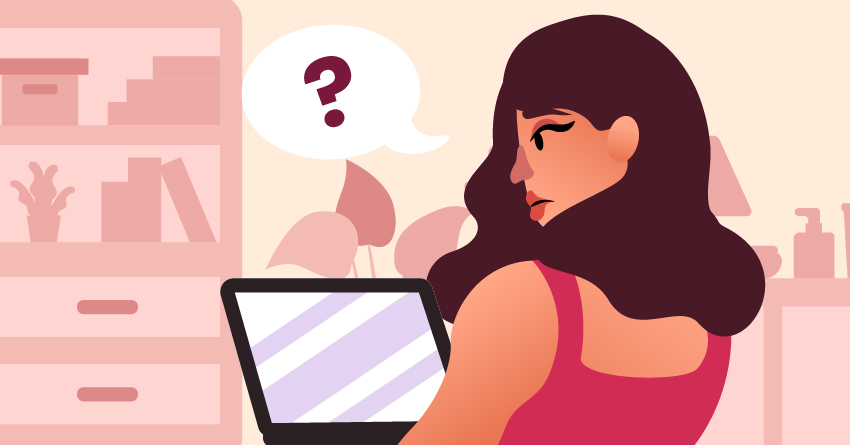 We've discussed how to prepare and things to look out for when engaging in sex. Now you may have more questions lingering in your mind, so we've collated an FAQ for you to learn more tips further.
1
What contraceptives should I use for the first time?
The right birth control for you would be the one that effectively prevents unwanted pregnancy and infections. Generally, a male condom with another form of birth control is the most effective way to prevent infections or pregnancy. However, what's "best" among birth control methods differs from person to person, and what's right for you may not be right for another person. If you want to know the best type of protection for you, it's best to consult your professional healthcare provider.
2

Is bleeding normal
 after sex?
Some women bleed after having sex for the first time, while others do not. Both are perfectly normal. A woman may bleed when she has penetrative sex for the first time because of her hymen stretching or tearing. The hymen is a thin piece of skin that partially covers the entrance to the vagina. Light bleeding after sex is due to a normal increase in the superficial veins and capillaries in the cervix and vaginal area. So yes, bleeding and mild pain after your first time is completely normal.
3

Can I use sex toys for my first time?
Yes, it is even encouraged to use a toy before vaginal or anal penetration for practice. It's most important to discuss with your partner the things you would like to try out and the things you are not yet ready for. Remember that consent is key to a respectful, safe and fun sexual experience. A sex toy can help you find the spots and positions that are most pleasurable to you. There are plenty of sex toys for beginners available. Just make sure to clean them before and after use and that you are properly lubricated before inserting anything.
4
What's the best position for someone experiencing sex for the first time?
Since it will be your first time, you could try simple positions first, such as the missionary. You might feel the need to be adventurous for your first time to be completely memorable. But there's no need to do something that is not comfortable to you and your partner. Don't be too concerned with the position though, find whatever is comfortable to you. Often, it's best to keep it simple and do what feels right between you and your partner.
5
Is it possible for a penis not to fit into a vagina?
For the first time, yes it is possible for a penis to not fit into a vagina. What you can do is relax, try again and lubricate more; remember to not force it. This is an entirely new experience for you and the best way to go at it is through relaxation, slow build up and taking your time. Take time of kissing, feeling your partner's skin, giving each other a sensual massage or applying more lube. Taking time on foreplay and lubrication increases arousal and easy penetration.
6
If I'm going to do anal sex, do I still use lube and protection?
As mentioned earlier, the anus is not self-lubricating like the vagina, which is why you will need to double your use of lube to ease penetration. Silicone lube is often the best option for anal because it's thicker and lasts longer. But if you're using silicone toys, it'll be best to use water-based lube since silicone lube degrades silicone toys. Anal sex can also be a way to transmit infection, so using protection is super important. For your first time at anal sex, it's important to have your anal muscles get used to the penetration; you can practice with a sex toy to prep.
7
Can I get pregnant if precum gets inside?
There is a small possibility of getting pregnant from precum fluid, but it's unlikely. The precum fluid itself does not contain sperm, but sperm can leak into it as it travels down the urethra.
If you want to avoid getting pregnant from precum , consider using both condoms and the pull-out method. This common method can help prevent sperm from entering the vagina, even if the male has withdrawn fully. It can also help prevent precum from entering the vagina. Using both methods also helps protect people if the condom breaks.
8
Do I have to orgasm for it to count?
You may think it only counts as sex if you or your partner reaches climax, but that is completely false. It's entirely normal for you or your partner not to get explosive orgasms the first time you do it. Your waves of pleasure are developed in time, and so long as you engage in sex safely, your experience with it will vary. In addition, arming yourself with experience and knowledge will let you learn more about your body and your partner's in various ways.
9
Will I bleed after vaginal sex?
A woman may bleed when she has penetrative sex for the first time because of her hymen tearing or stretching. The hymen is a thin piece of skin that partially covers the entrance to the vagina. The hymen can also stretch or tear quite easily before a woman has sex for the first time, through activities such as biking, horse-riding or masturbation. For the penetration to be less painful, keep in mind that there has to be sufficient lubrication before the insertion of a toy or a penis.
10
Will I bleed after anal sex?
Bleeding after anal sex is often the result of too much friction, or rough penetration. The small tears can cause bleeding and discomfort the next time the person engages in anal sex or bowel movement. This is why it is highly important to double up the lubrication before doing anal sex. Lubrication can help ease the muscles in your anus and rectum. You can also practice with small toys to help your muscles familiarise to such new sensations. Doing these steps will prepare your body for backdoor penetration.
Takeaway
Having sex for the first time doesn't have to risky or painful. When you take the necessary preparation and precautions, you can lessen your discomfort and experience fun, safe and pleasurable sex. 
Take time to check in before, during, and after sex with your partner for an honest, fun experience. Lastly, we hope that taking these steps can help guide you for your first time and help set your mind at ease.