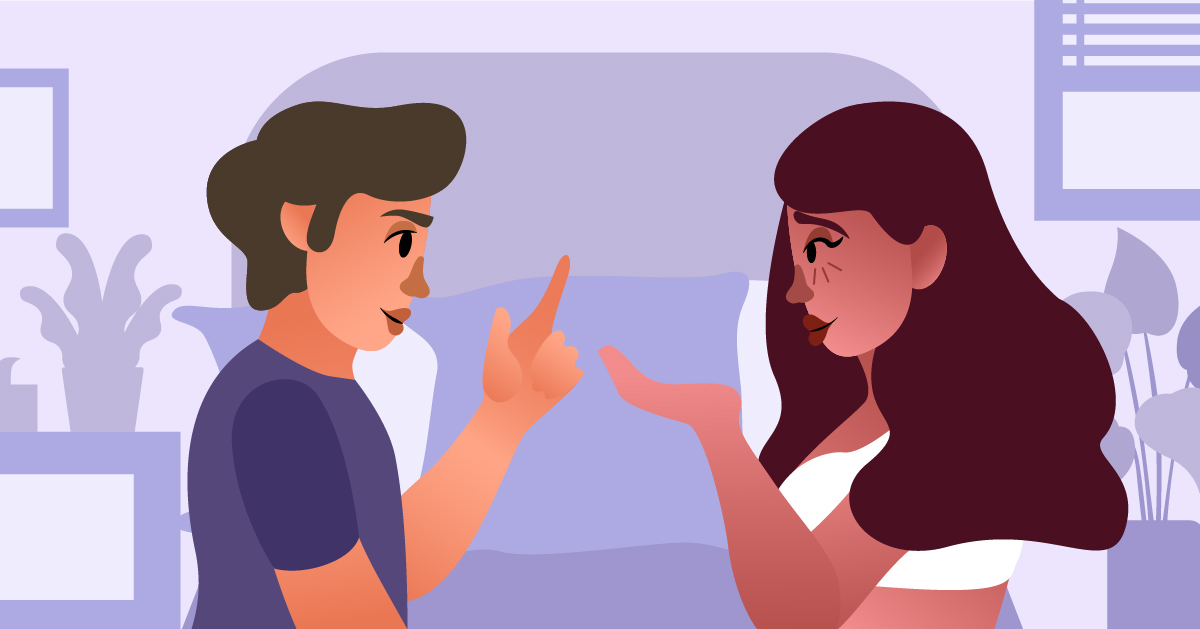 Asking and giving consent is an essential step before engaging in any sexual activity. Various sex-ed channels have discussed its importance and how it ensures comfort in both parties during the deed.
Consent has also become a prevalent topic due to numerous sexual harassment and sexual assault cases against popular public figures— most commonly known as the #HijaAko and #MeToo movement.
However, it seems that the majority of people still don't have a full grasp of what consent is. Some even consider that consent is just a "social justice warrior thingy" and a "mood killer" during sex.
With that, we've created this brief guide explaining what consent is, examples of enthusiastic consent, and the ten vital points that you need to know about it.
What is Consent?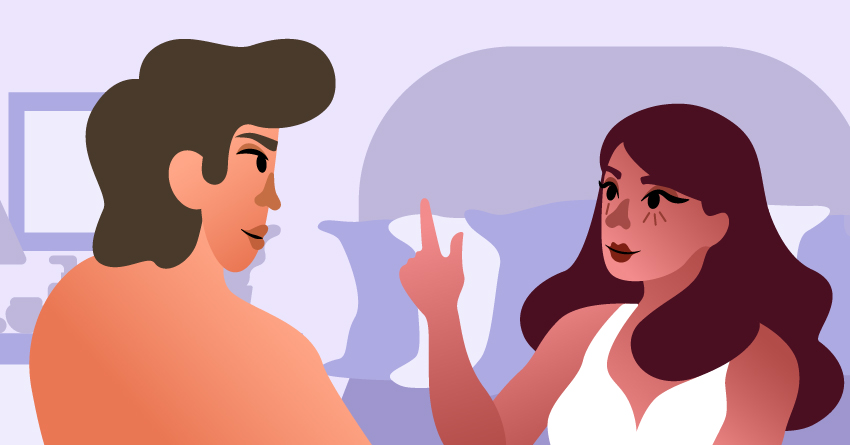 Consent is an enthusiastic, clear, and mutual agreement between participants to engage in a sexual act. It usually comes in the form of affirmative verbal and nonverbal cues, such as the following:
Verbal Cues Showing Consent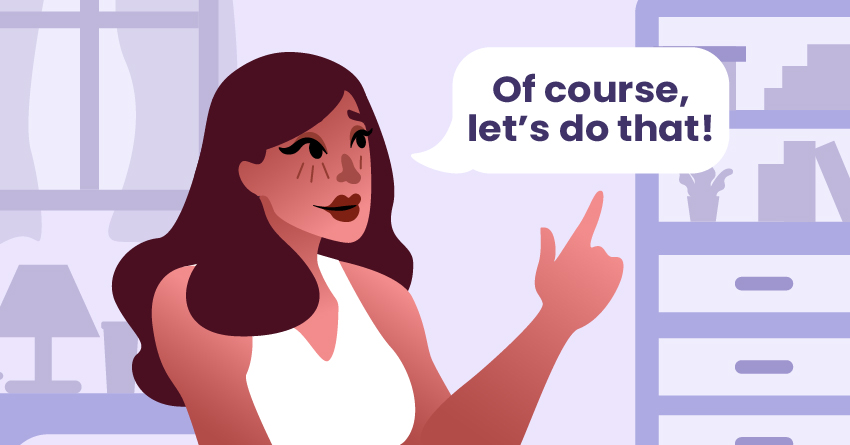 "Yes, I would love to do that."
"Yep!"
"Okay, let's go for it."
"Absolutely!"
"Of course, let's do that!"
"I'm sure!"
"Don't stop! Just keep on doing that…"
"I like it a lot."
"Just keep going!"
"Yes, yes, yessss!"
Possible Nonverbal Cues Showing Consent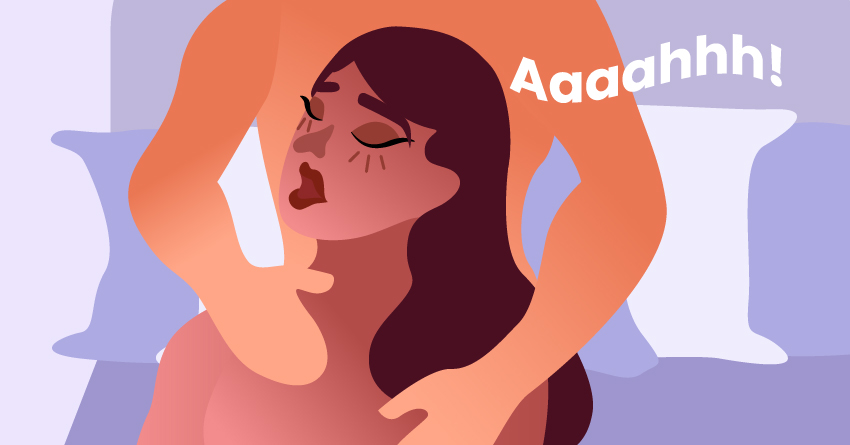 Nodding their head
Direct eye contact
Actively touching their partner
Smiling or giggling
Pulling their partner closer
Has an "open" body language: relaxed and loose
Moans and grunts that imply enjoyment
Keep in mind, though, nonverbal signals are not as clear and specific as verbal consent. A positive body language may reflect consent, but you shouldn't solely rely on it to represent consent. If your partner can express through words, we highly suggest getting a verbal agreement with them.
On the other hand, non-consent may look and sound like the following:
Verbal Cues Showing Non-Consent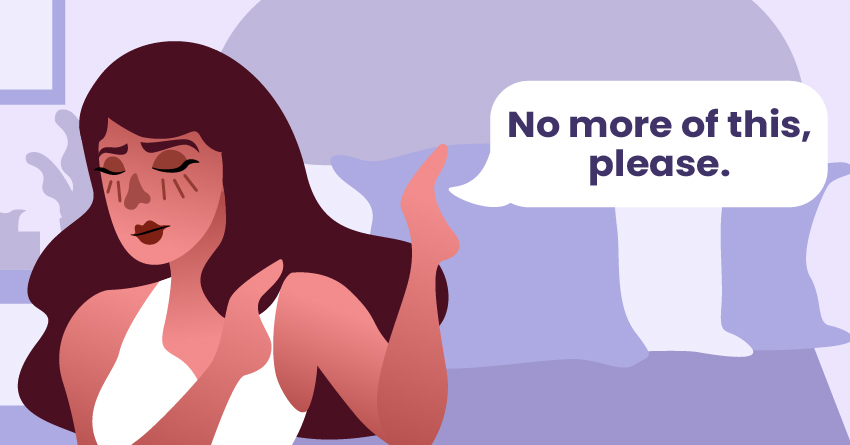 "No!"
"I'm not sure."
"Sorry, I'm not into that."
"Stop…"
"I don't want to do this anymore."
"Let's end it here."
"I'm done!"
"Let's do it some other time, okay?"
"No more of this, please."
"I love you, but I don't like doing that."
Possible Nonverbal Cues Showing Non-Consent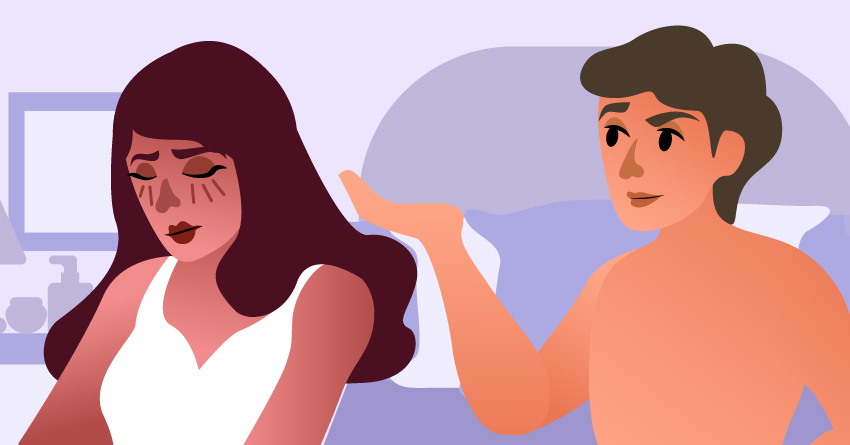 Silence
Avoiding eye contact
Pushing the partner away
Avoiding touch
Shaking head
Crying during the deed
Looking fearful
Not engaging in the deed; just lying there
Holding their arms tightly around their body
If your partner has shown any of the verbal and nonverbal signals above, stop the activity immediately. This only means that they don't want to engage or proceed with the deed, and as a responsible partner, you should respect their boundaries and their decision of not pushing through.
Establishing consent isn't just done to ensure that all parties are comfortable and enthusiastic with the act; it also helps them understand and respect each other's boundaries. It's not just a moral issue but a legal issue as well. Our laws exist to protect our rights, one of which is our rights to our own bodies.
So if someone is forcing their partner to engage in a sexual act without their consent, that person can be sued for sexual assault, specifically under the Republic Act 8353: The Anti-Rape Law of 1997. Not only that it's a crime, but sexual assault can also leave lasting trauma to the victims. That's why consent is vital to every sexual engagement.
Things You Need to Know About Sexual Consent
Establishing consent is the key to healthy sexual relationships. By respecting your partner's boundaries, you're solidifying the trust that you both have in each other. With that, here are the ten things that everyone should know about consent.
1

Consent should be freely given.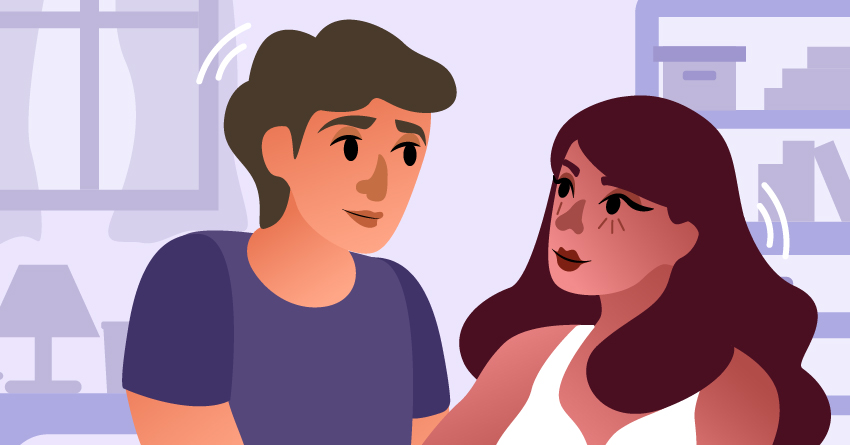 As we've mentioned earlier, consent should be voluntary and enthusiastic. If the person is forced, threatened, blackmailed, or manipulated to say yes in a sexual act, the given consent is invalid, and the person is actually sexually coerced.
2

Consent is specific.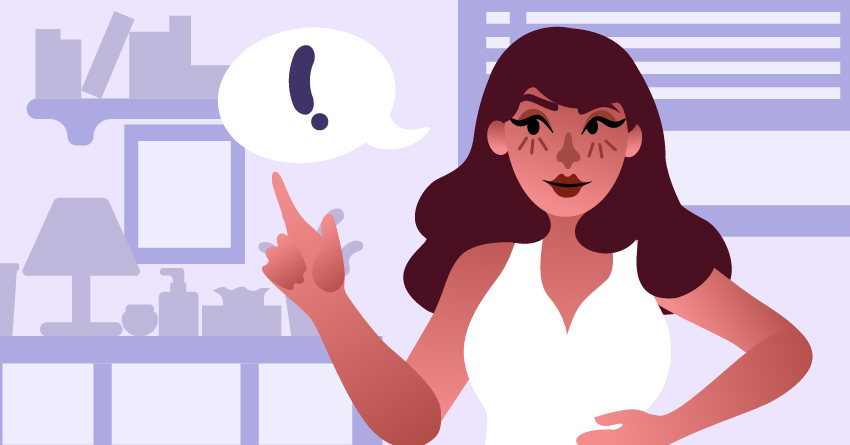 Some people think that getting consent is a one-time ticket to all intimate activities. To give a clearer picture of this misconception, here's a sample scenario:
A guy is having a second date with a woman he met on a dating app. They're in the car, right outside his date's condo. He asked her for a kiss. She said yes and went for it. As they have a steamy making-out sesh, he started putting his hands just right on her skirt, then started placing his hand on his date's underwear. The woman stopped and slapped his hand away from her undies. "Why are you touching me down there? I just agreed to make out with you!" She immediately opened the car door and left the dumbfounded guy.
The scenario above is an example of a person not fully understanding consent. You see, consent is specific. When someone agrees on an intimate act, that doesn't mean you can just do whatever you want. So if someone agreed to make out with you, don't assume that they're okay with you touching their bodies, having sex with them, or the like— always ask first.
3

Consent is reversible.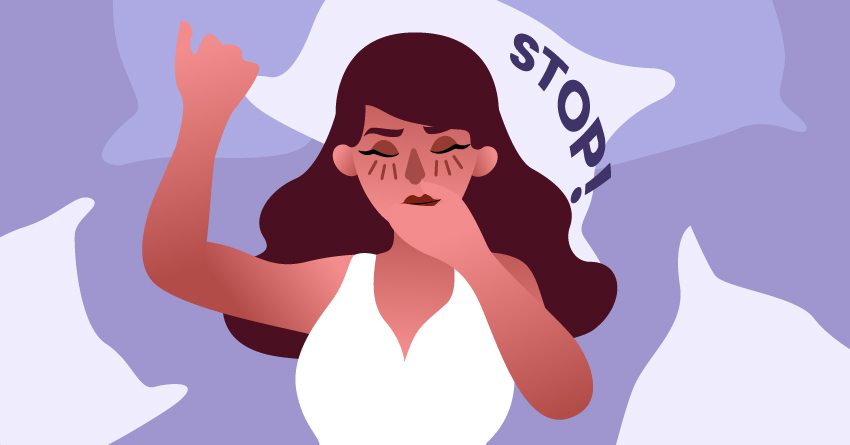 Another misconception about sexual consent is that once the person said yes to a specific act, they have no choice but to continue doing it, even if it's already uncomfortable for them.
Everyone reserves the right to change their mind. Once the person has withdrawn their consent through words or nonverbal cues, the sexual activity must cease immediately, and their partner should respect their decision to end it.
4

Couples should still give consent to each other.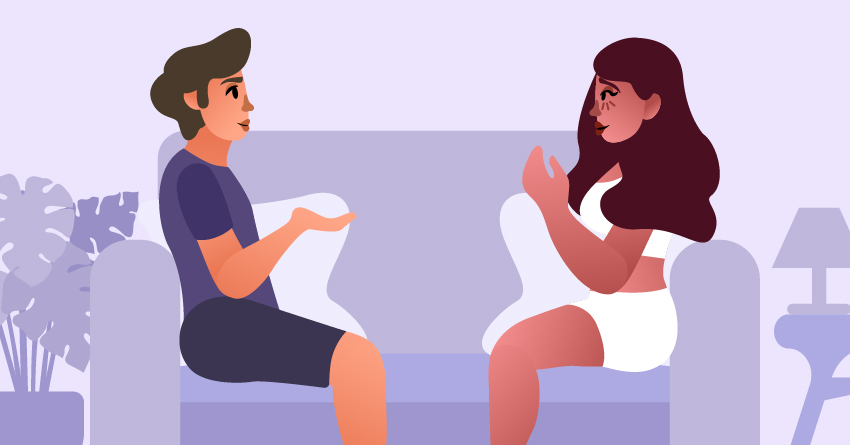 Whether you're on the dating or married stage, consent is still essential when engaging in sexual acts. Being in a relationship doesn't equate to consent. So if you want to have sex with your partner, don't just start touching and undressing them. It's still better to ask them in a teasing manner if they're okay with doing the deed.
If you and your partner are into surprise hugs, kisses, and sultry touching, you can do it without disrespecting each other's boundaries— just discuss it beforehand.
5

People who are underage, drunk, or high can't give consent.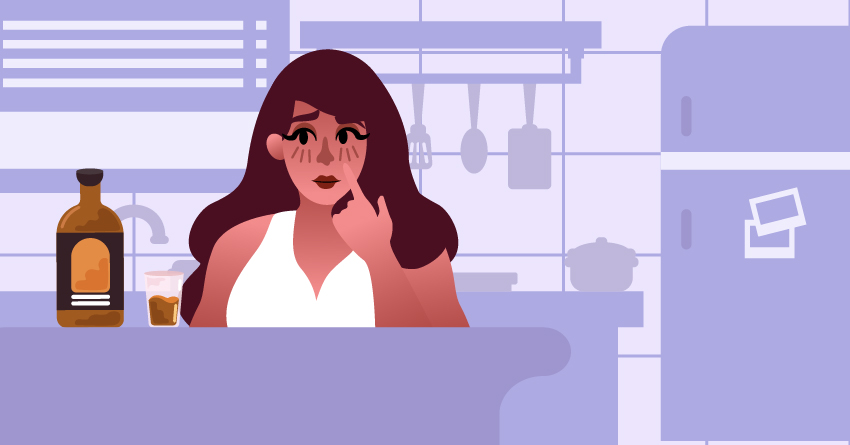 Consent should be given by a person who is mentally and physically capable of doing so. Certain factors and scenarios can make a person ineligible to legally give consent, as the law sees them incapable of choosing whether to engage in a sexual act.
This means that even if the person receives affirmative verbal and nonverbal cues from their partner if the partner is seen as incapable of giving consent, the sexual activity can legally be considered sexual assault or rape.
For instance, if someone is drunk or high during the deed, they are considered incapable of giving consent to their partners.
Along with the intoxication level, age is also another factor to determine whether someone can give consent or not.
In the Philippines, you'll only need to be 12 years old to legally give consent— one of the lowest in the world. Fortunately, raising the age of consent in the Philippines is in the works now. In fact, the House of Representatives approved on third and final reading a bill that raises the age of sexual consent from 12 to 16 years old just last December 2020.
6

Physiological responses such as erection or vaginal lubrication don't mean consent.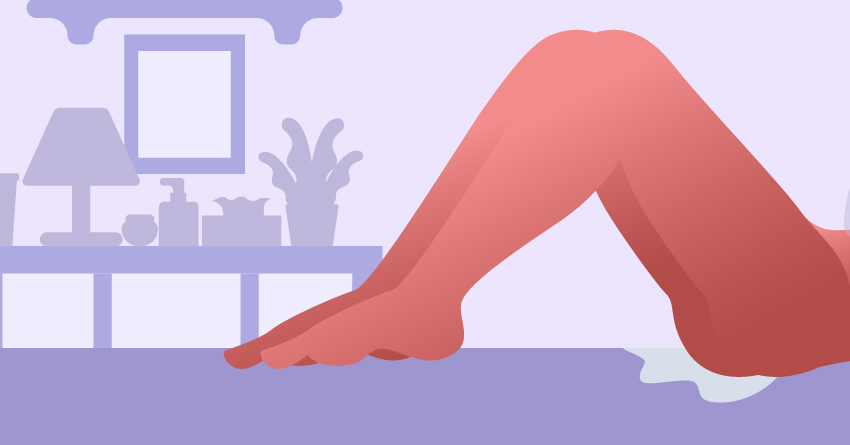 Contrary to popular belief, the way our bodies respond during a sexual act can be totally out of our control. Experiencing signs of arousal, such as erection, vaginal lubrication, and orgasm, are involuntary.
With that being said, physiological responses aren't considered consent. Even if a person's body shows signs of arousal, if they didn't give their consent, the activity is nonconsensual and is considered sexual assault.
7

You can't assume consent.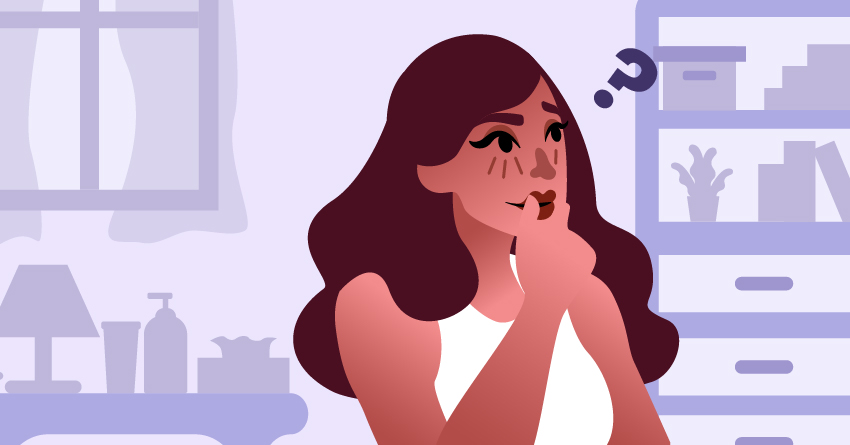 Never assume, imply, or guess that you've got someone's sexual consent. Even if this person is your long-time partner, a friend-with-benefits, or someone that's sexually liberated, you can't just assume that they're gonna say yes to sex. Asking the person first is the key!
8

Asking for consent can be a fun part of the deed!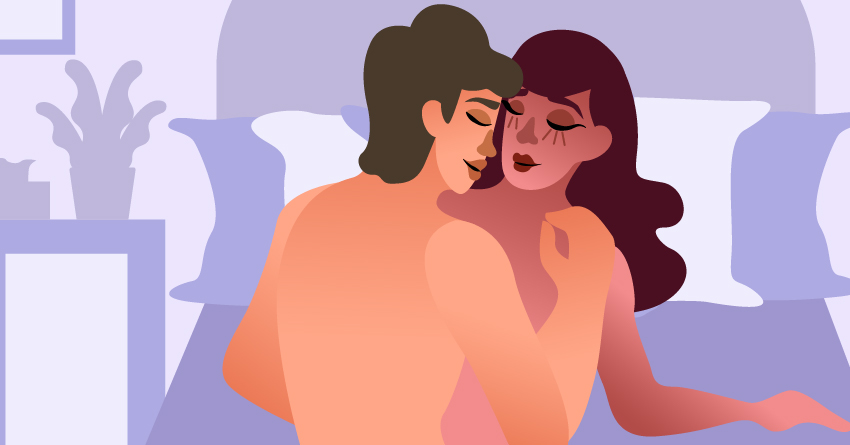 As we've mentioned at the beginning of this guide, some people think that asking consent is a "mood killer" during the deed. Some people think that sex should be spontaneous and that stopping mid-action to get consent will only make things "weird."
Here's the thing, asking consent doesn't necessarily have to be formal. You don't also need to ask for consent during the act; we suggest discussing each other's preferred acts and boundaries beforehand. This will lessen that "awkward" factor when asking a partner for sexual consent.
You can also incorporate sensual teasing and sexy questions into it. With that, here are some sultry questions that you can use when asking for your partner's consent.
"Can I kiss those sweet lips?"
"Do you want me to help you unzip?"
"Is it okay if I touch you down there?"
"Do you want me to wear a condom?"
"Can I taste your sweet nectar?"
"Can I put it in my mouth?"
"How far do you want to go?"
"Can I go down on you?"
"Wanna try something new?"
"I love it when you (insert sexual act here). Can we do it again tonight?"
9

Consent is still vital in the digital space.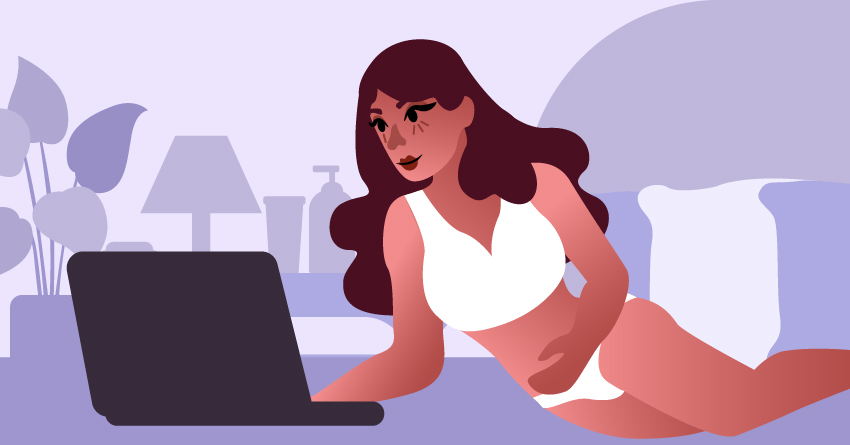 Another common misconception about sexual consent is that it's only required in actual sex. That's not the case, though, as you'll still need to ask for consent when engaging in sensual acts online.
For instance, if you want to start sexting and giving nudes to your partner, it's still better to teasingly ask them first; check if they're in the mood or in the right environment to engage with your naughty photos.
10

Giving and asking for consent should be practiced in everyday situations.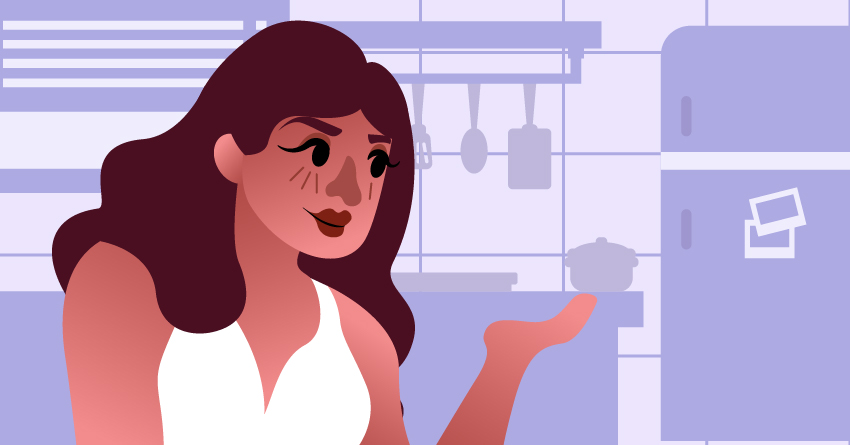 Though this guide has been mainly discussing consent in a sexual context, we would also like to remind you that asking and giving consent is also essential in everyday situations. If you're going to involve someone in any specific activity, it's important to ask for permission.
For example, if you want to hug or touch someone, it's better to ask them first— a simple "Is it okay if I hug you/hold your hand/ put your arm around you?" will suffice.
Consent is also required when sharing someone else's story. If you're going to share a friend's experience with another person, ask that friend first before giving the info. Some people prefer to keep things private, while others are more open.
Takeaway
As you reached the end of this guide, we would like to remind you that you have the final say over what happens with your body. It's your prerogative when to say yes and when to say no to a sexual act.
It doesn't matter if you've been regularly hooking up or having agreed to the terms earlier; if you're not comfortable with the deed, you can stop doing it— and your partner should respect that.
As for people that have experienced getting their consent violated, here's a reminder that you're not alone. You don't have to suffer in silence as someone is willing to help you get through this. Please seek support from your friends, family, and mental health professionals. You can also look into these sexual assault and harassment support groups for further assistance.