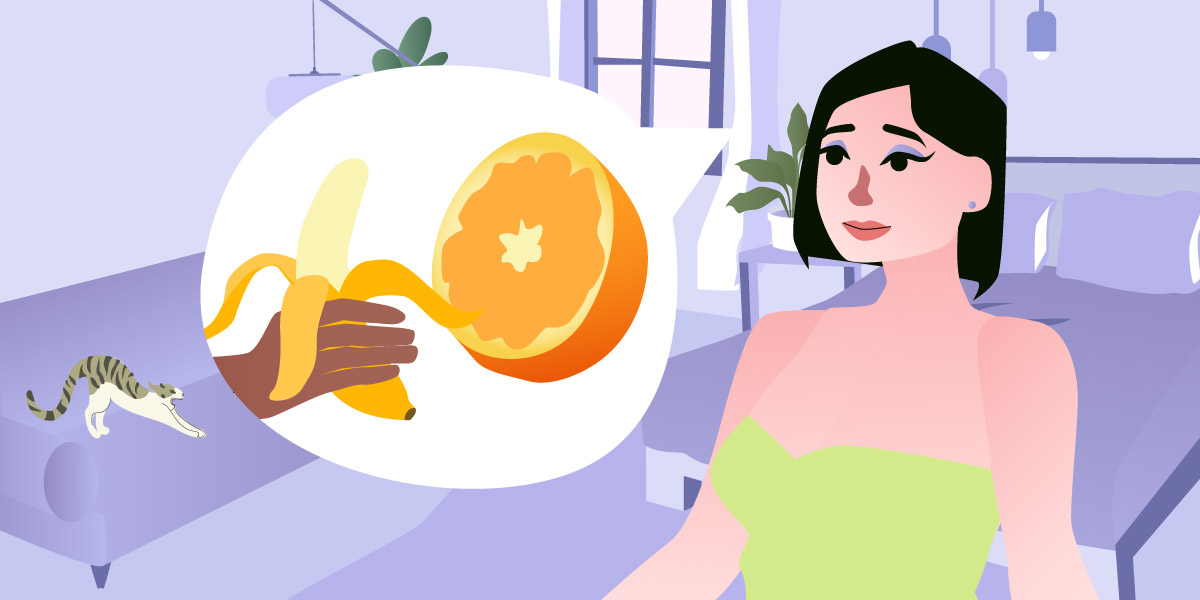 You're in the bedroom, doing naughty business with your boo. He's using every bit of his energy to pound the f*ck out of you. Meanwhile, you're lying there, feeling his throbbing cock sliding in and out of your vagina, but you couldn't feel the big O coming. You're focusing on the orgasm, hoping to feel that satisfying climax, but you can't achieve it. Though you've got a great and passionate time from that night, you can't help but wonder… Does the vaginal orgasm exist? Is it really possible to climax during penetration, or is that a myth being sold by pornographic videos?
If you've been in this situation, you're not alone. A study by Durex showed that three out of four women said they couldn't achieve orgasm during sex.
Vaginal orgasm exists just like nipple orgasm, clitoral orgasm, anal orgasm, and even brain orgasm. But it requires tons of experimentation and practice, as internal stimulation can be trickier to navigate than external stimulation.
If you want to experience an orgasm from penetration and are looking for tips, you've come (no pun intended) to the right place. Learn more about the elusive g-spot, tips to cum with internal play, and the best sex toys to experience vaginal orgasms.
What is a Vaginal Orgasm?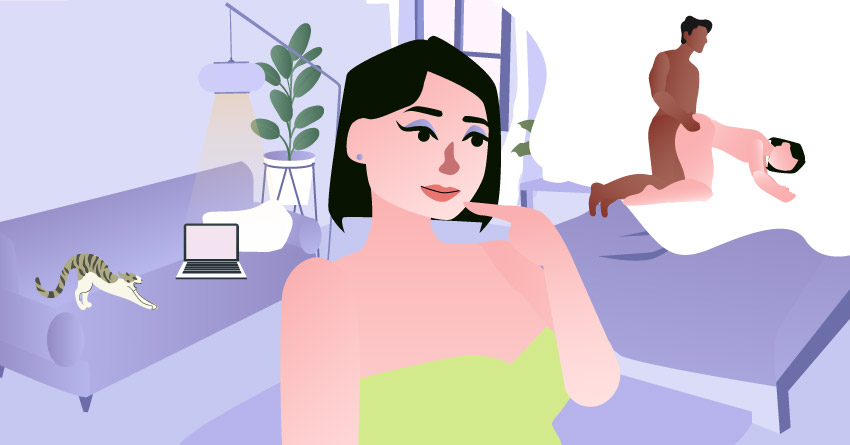 A vaginal orgasm is a climax achieved by stimulating the vagina, the canal-like organ connects the vulva with the cervix and uterus. The organ isn't as sensitive as the clitoris, which comes with 8000 nerve endings, but certain zones in the vagina can provide orgasmic sensations— the g-spot.
What Exactly is a G-Spot? (Spoiler: It's Connected to the Clit)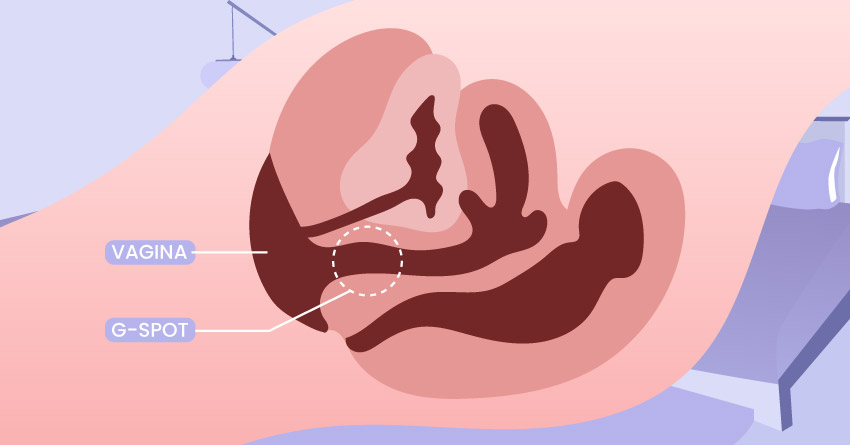 If you've been googling vaginal orgasms, you've seen the term "g-spot" in some articles. It's a spongy spot located two to three inches in the anterior vaginal wall. This spot tends to swell when the person is fully aroused and is known to be the key to penetrative Os. However, recent studies have discovered that the g-spot isn't a distinct organ in the female anatomy but part of the clitoral network.
You see, the clitoris in the upper vulva is just the tip of the iceberg— it's a whole bigger than you think. It has an internal part that looks like a bird taking flight or a turkey wishbone. The internal clitoral network consists of the glans, vestibular bulbs, and corpus cavernosum.
As the clitoris swells up during arousal, these internal parts also swell up. You can then indirectly stimulate the internal parts of the clitoris, nearest to the anterior vaginal wall, exactly where the g-spot is located. That said, we recommend stimulating your clitoris while playing with your vagina to increase your chances of reaching that sweet climax.
How to Achieve Orgasm from Vaginal Penetration
Wanna experience the ohhh-tastic orgasms from penetration? Below are some of the things you can do to achieve it. Remember that everybody is different, so certain tips may work for you, while others wouldn't work as much.
1

Spend more time with your body.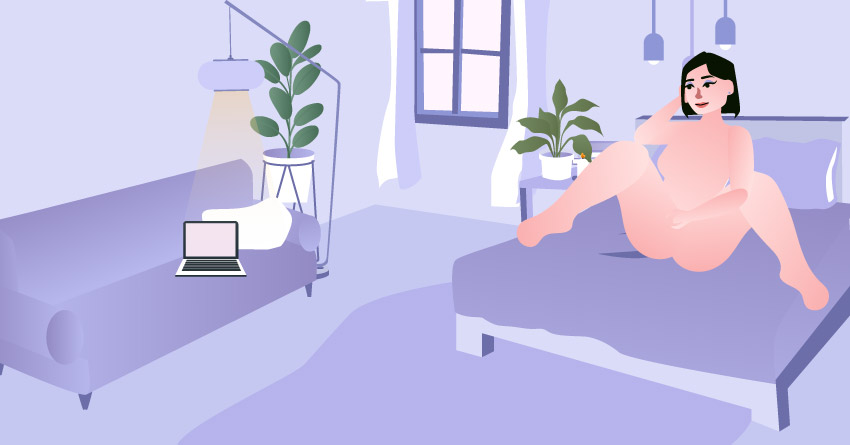 You need to be patient with yourself. If you rush through the activities, you won't enjoy them and have a lesser chance of reaching that sweet O. That said, start the sensual activity with non-penetrative acts. For example, a warm bath, soothing self-massage, and/or gentle fingering of your vulva. Give your body the sensual pampering that it deserves.
After a few minutes of foreplay, insert your partner's penis, strap-on dildo, dildo, finger, or g-spot vibrator in your vagina. Move it back and forth, or keep it there if you use a vibrator. If you don't cum after a few minutes, keep going. Remember, orgasms don't necessarily happen within five minutes of sexual stimulation, especially ones that involve internal play. Your body needs time to be ready for what's about to come.
2

Make sure you're in the right headspace.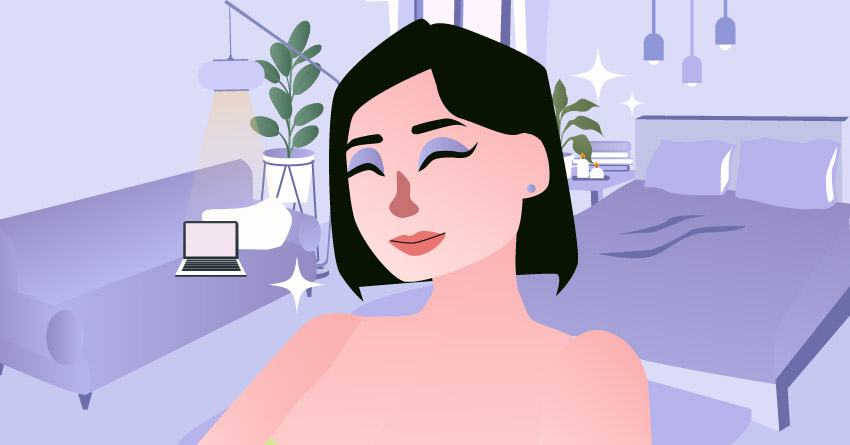 Did you know that your thoughts can affect your orgasm? If you're thinking about unfinished work or how "ugly" your body is instead of sexy thoughts, the sensual excitement wears off and will be replaced with critical thoughts.
That said, removing all mental distractions is vital when trying to achieve a vaginal orgasm. You need to focus on the sensations or think of sexual fantasies if it could help you transcend into a more sexual state.
3

Consider doing breathing exercises during the deed.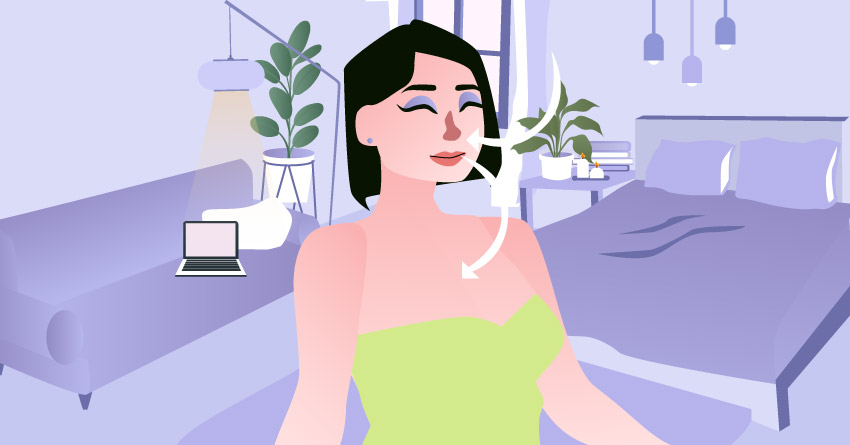 Trying certain breathing patterns can amplify the sensations and remove mental blocks. It helps you find your center and focus on the sensations you're feeling. Below are some of the breathwork that you could try:
Take deep and long breaths during the deed.
Synchronize your breathing to the thrusting of your finger, sex toy, or your partner's penis.
Breathe rapidly, as if you're running out of air and want to take as much as possible. This energetic breathwork can ignite your fiery energy.
4

Try orgasming before having sex.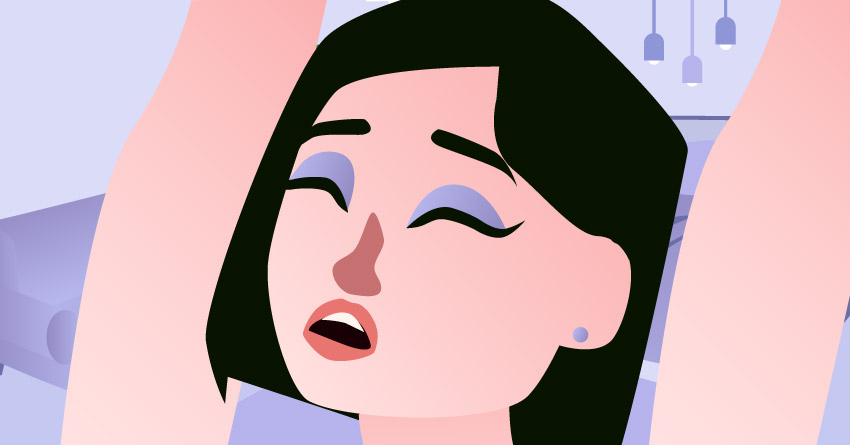 If you can easily cum with clitoral stimulation and want to reach it through pure vaginal stimulation, we recommend trying to have a clitoral orgasm first. Your genitals tend to be more sensitive after an orgasm, which means the internal vaginal spots are easier to stimulate. This depends on you, though, as some peeps need to rest for hours after a climax.
5

Use sex toys, such as a g-spot vibrator.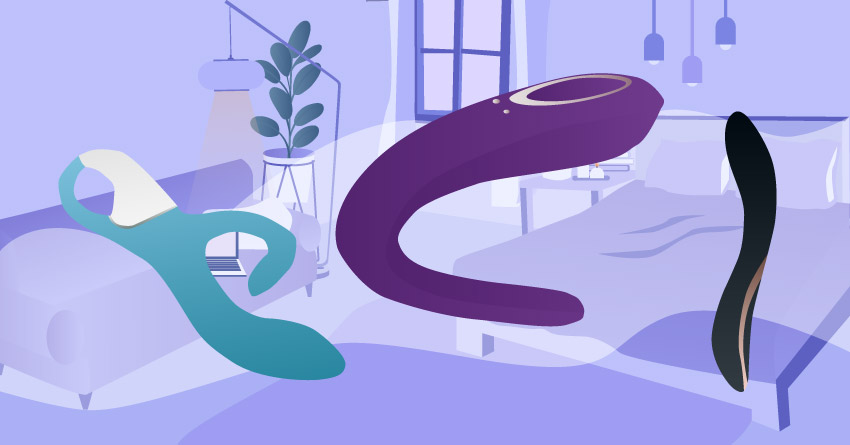 Sometimes, all you need is a helping (vibrating) hand. Good news for you, there are tons of love toys in the market designed to stimulate the g-spot.
For instance, some dildos are curved upwards, providing targeted pleasure to the anterior vaginal wall. Some vibrators are made to send deep vibrations, oscillation effects, and fingering-like sensations. Wanna know the best ones in the market? Scroll down to see our top recommendations.
6

Add clitoral stimulation in the mix.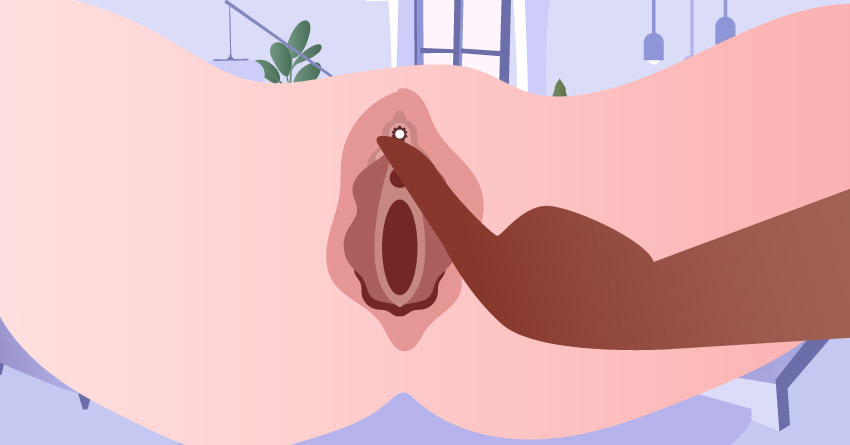 As mentioned earlier, the g-spot is part of the clitoral network. That means you can increase your chances of having a vaginal orgasm by stimulating your clitoral nub. It can be as simple as rubbing the clit with your fingers during sex or using a suction toy, like the Womanizer Premium 2 or Satisfyer Pro 2.
7

Try edging.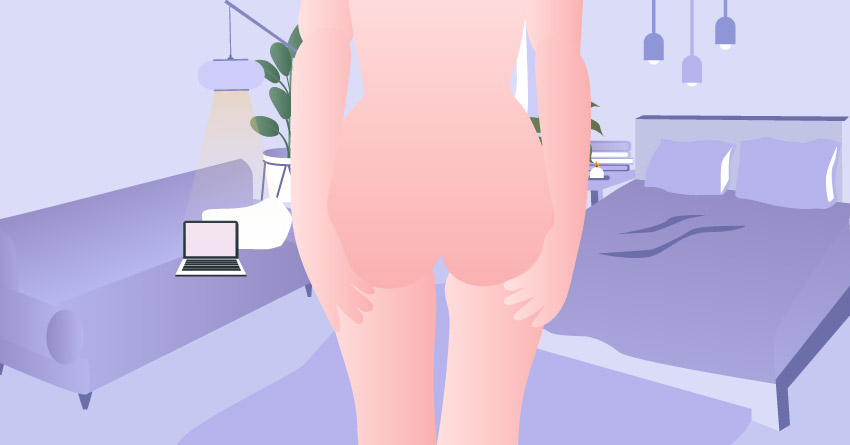 Wanna orgasm from penetration? A lil bit of sensual teasing wouldn't hurt. It can even help you reach that sweet O if done correctly. You may want to try edging, a sexual practice of delaying orgasm. The longer the delay, the more intense the actual O could be.
To do this, you'll stimulate your vagina and/or clitoris until you feel that you're on the edge of climax. Once you're on that edge, slow down the stimulation until you feel you're off that phase. Repeat the steps until you're ready to cum; it depends on how many edging rounds you would go for.
8

Experiment with different sex positions.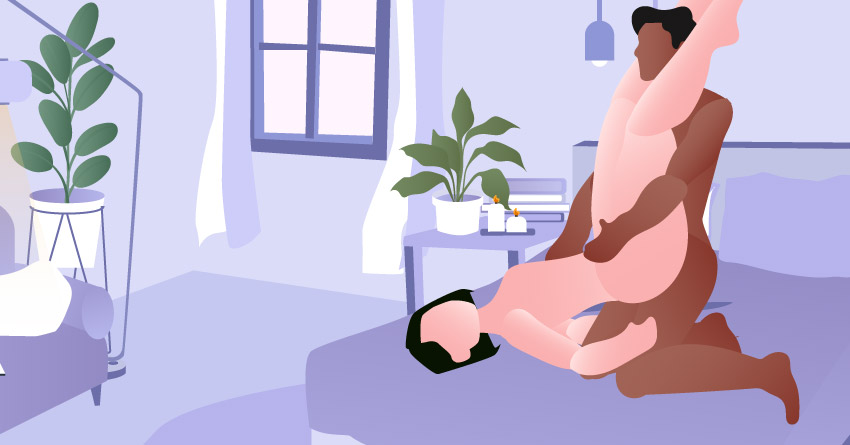 If you want to orgasm during sex, you can try different sex positions to hit that sweet spot. Some testimonials from women who had vaginal orgasms say that they didn't intend to climax; it just so happens that their partner's penis is hitting the right spot— so good that they end up orgasming.
In that case, you can increase your chances of cumming from penetration by trying out new positions. If one feels incredibly good, keep doing the deed in that position until you reach the big O.
Best Sex Positions for Vaginal Orgasms
Speaking of sex positions, we've listed some of the best positions that could increase your chances of having a vaginal orgasm. These are the basic positions; check our in-depth guide for the best g-spot sex positions here.
1

The G-Spot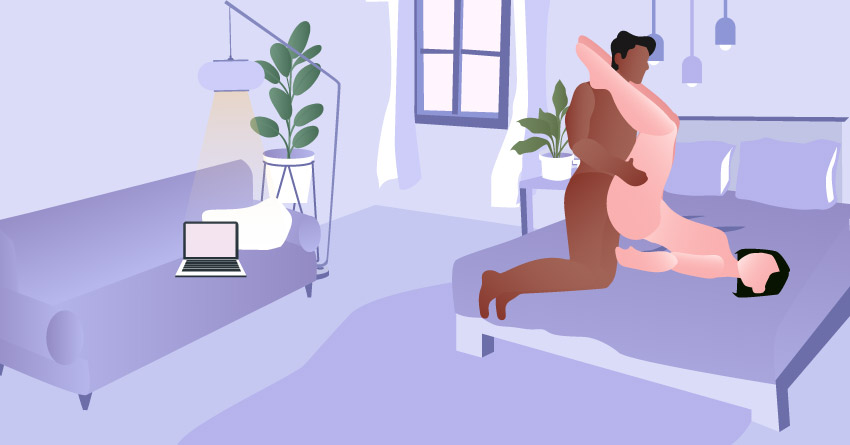 The G-Spot Position is similar to missionary, but with a titillating twist. It allows deeper penetration, which can be hella pleasurable for the receiving partner.
For this one, the receiver must lie on the bed with pillows on their back. The giver would then kneel in front of the receiver, grab the receiver's legs/knees and place them on top of their shoulder. The giver can start thrusting in and out of their partner's body.
2

Doggy Style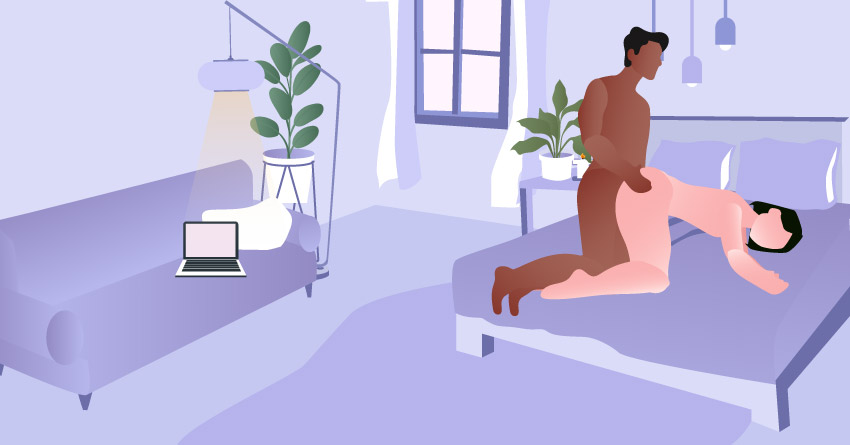 Another sex position that allows deep penetration is the Doggy Style. For this classic position, the receiver must get on all fours while the giver kneels behind the receiver. Once positioned, the giver can start thrusting their partner's vagina.
You can also do another doggy variation known as the prone bone position. Instead of going on all fours, the receiver lies on their stomach and spreads their legs wide.
3

Cowgirl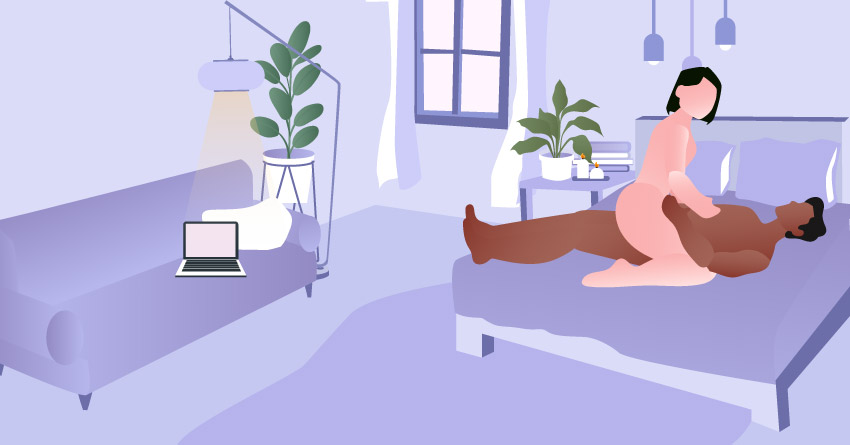 The cowgirl or "woman on top" position is great for vulva-having folks who like to take charge. This is a great position for vaginal orgasm because the receiver can control the depth and angle of insertion. The receiver can adjust and get stimulated in the right spot.
For this one, the giver must lie down at their back while the receiver straddles on top of them. They can either face the giver (regular cowgirl) or face the other way (reverse cowgirl).
4

Spooning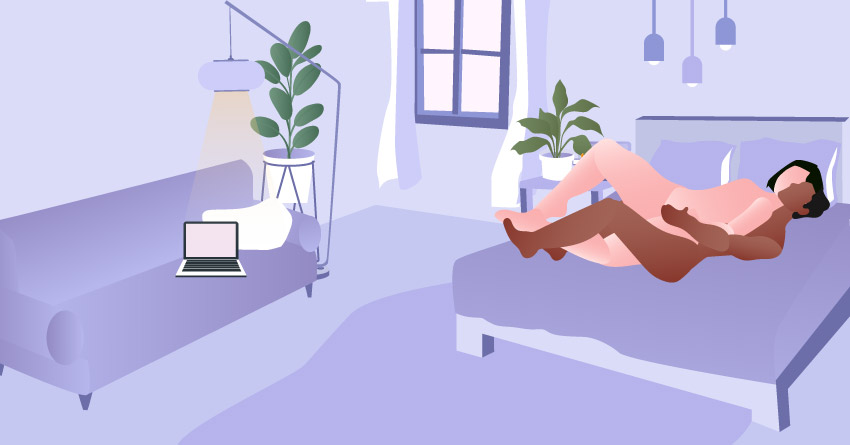 Did you know that the good 'ol spooning position can also help you orgasm from penetration? This one is great for g-spot stimulation, as you'll only need minimal adjustments to hit the right spot. It's also good for couples who prefer slow and steady penetrative sex, as this position is comfortable for both parties.
To do this position, the giver and receiver should lie down by their sides, facing the same direction. Once positioned, the giver can press their erection or strap-on to the receiver's vagina. They will then gently thrust in and out of their partner's body.
5

Bouncing Spoon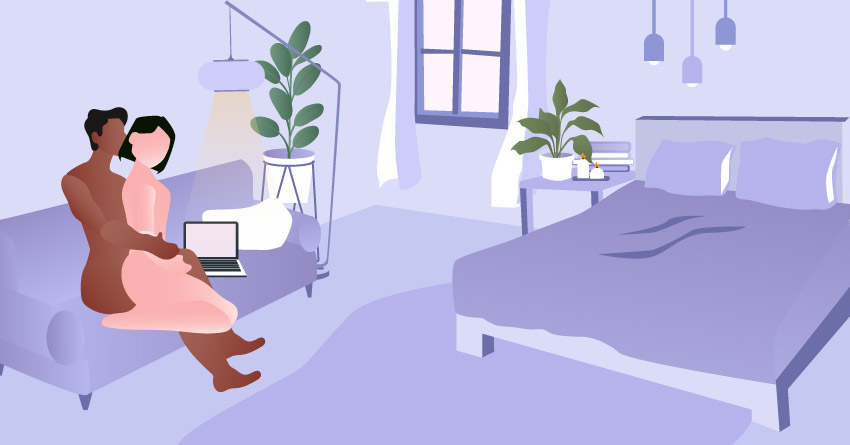 Also known as the Lap Dance, the Bouncing Spoon position is a great mix of spooning and cowgirl. Same with cowgirl, the receiver is the one that has full control of the depth, angle, and pace of insertion. Meanwhile, it involves a lot more skinship, similar to spooning.
To do this position, the giver must sit down while the receiver sits on the giver's lap. They should be facing the same direction. Once positioned, the receiver can start pushing their body in and out of their partner's penis or strap-on.
Best Sex Toys for Vaginal Orgasms
If manual stimulation doesn't cut it, you may want to try love toys designed for g-spot play. Below are some of the best sex toys for vaginal Os.
Frequently Asked Questions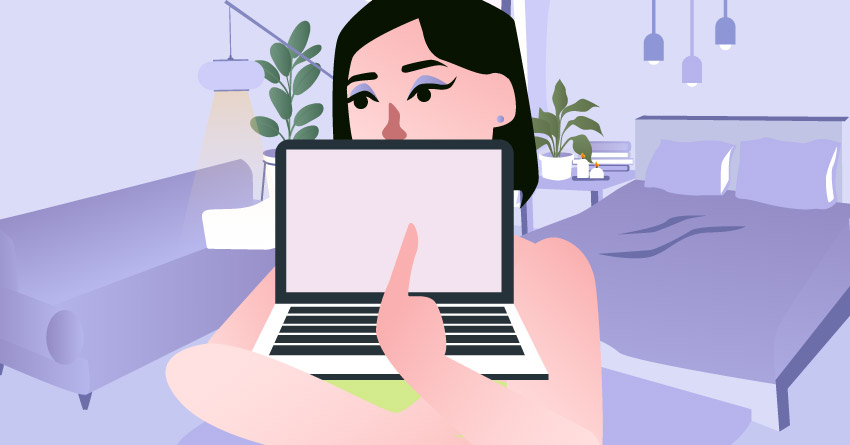 If you still have inquiries about vaginal orgasms, we've answered some of the frequently asked questions below.
1

What's the difference between g-spot and clitoral orgasm?

A clitoral orgasm is like reaching the top of a mountain, while a vaginal orgasm feels like an exhilarating surf through strong waves. When you experience a clitoral climax, you may feel a burst of pleasurable sensations, while orgasm from penetration is slow, deep, and full-bodied; you'll find yourself shaking in pleasure.
2

Does penis size matter when trying to achieve vaginal orgasm?

Not necessarily, as it's all about hitting that specific spot in the anterior vaginal wall. You can even stimulate that spot with your fingers.
3

I tried everything but couldn't orgasm from penetration. Is there something wrong with me?

We're all unique, so some peeps may easily orgasm while others may have difficulty with it. One thing's for sure, though, there's nothing wrong with your body if you can't orgasm from penetration (yet).
4

Is there a physical sign that a person has a vaginal orgasm?

The signs are pretty much the same as other types of orgasms. You may feel the contraction of your vaginal muscles, body twitching, extra lubrication in the vagina, and/or squirting.
5

I don't wanna bother trying vaginal orgasms. Am I missing out?

Your body, your rules. If you're not into vaginal stimulation and prefer to play with your clit, go for it. Don't spend your time and sexual energy on activities you're not interested in.
Takeaway
Orgasm from penetration may be difficult, but definitely not impossible. You'll need knowledge about g-spot stimulation, an adequate stock of lubricant, some g-spot or clitoral toys, and a lot of patience.
But once you've got the taste of it, trust us, the whole process is worth it. For more information about g-spot and vaginal orgasm, you may click here for other sexual wellness guides. Good luck!