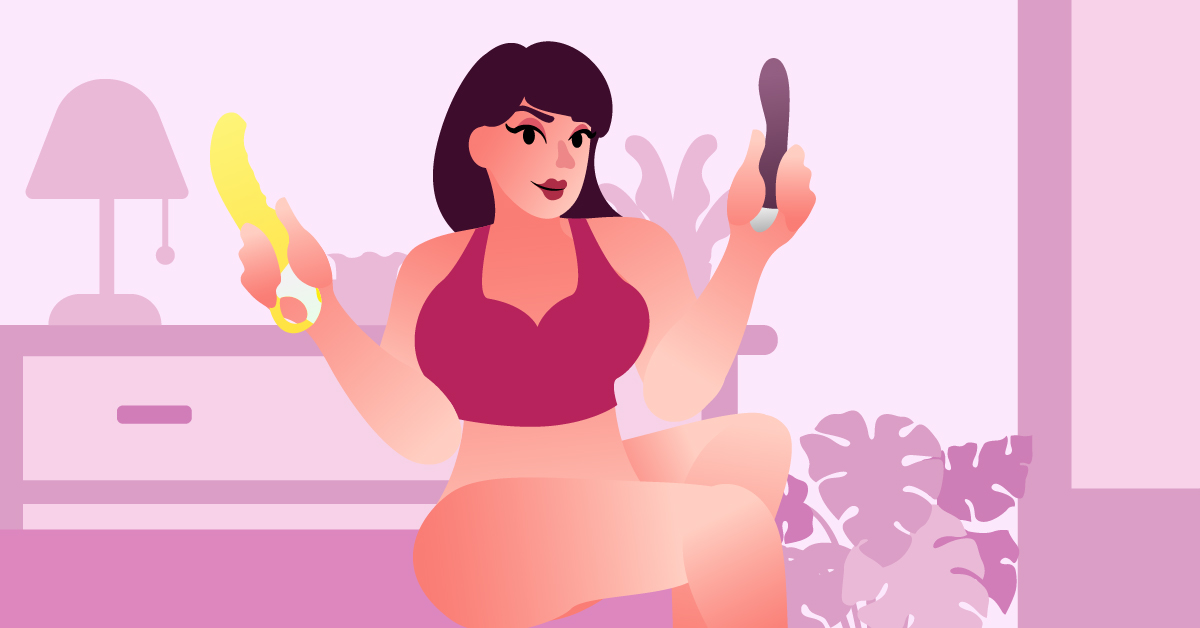 If you never had the chance to use a g-spot vibrator, you are seriously missing out on many o-tastic sensations. This bestselling sex toy is known to deliver orgasmic stimulation to the elusive g-spot, making it the perfect addition to your masturbation and sex routine.
But don't you worry! Since you discovered this pleasure device, you have all the time to explore it. In this article, we'll tackle everything you need about g-spot vibrators. How do you use it? What tips should you consider when using one? What play techniques can you try with this vibrator? You'll learn all of it in this beginner's guide.
What is a G-Spot Vibrator?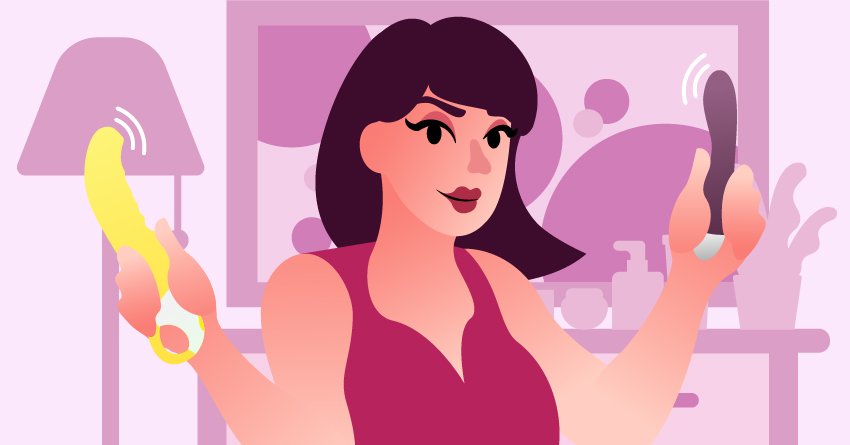 A g-spot vibrator is a vibrating sex toy designed to stimulate a distinct spot located 2-3 inches deep in the upper wall of the vagina. Known as the g-spot, studies have reported that pleasing this area can result in intense orgasms, squirting, and female ejaculation. It's even claimed to be the "secret key" to the female orgasm. With a single click, you dive right into the action.
This sex gadget has a cucumber-like shape with a curved tip for precise stimulation on the g-spot. It comes in different sizes, shapes, and textures, ensuring that everyone is accommodated.
It comes in two parts:
Shaft – It's the part inserted in the vagina.
Handle or Base – The area that the user will be holding onto. It's also the part where the buttons and charging port/battery compartment are located.
Benefits of Using a G-Spot Vibrator
The g-spot vibrator is a great love toy to open yourself to new sensations. But there is more to this toy than meets the eye. Learn all about why every vulva owner should have this incredible vibe!
1

It's designed specifically for the g-spot.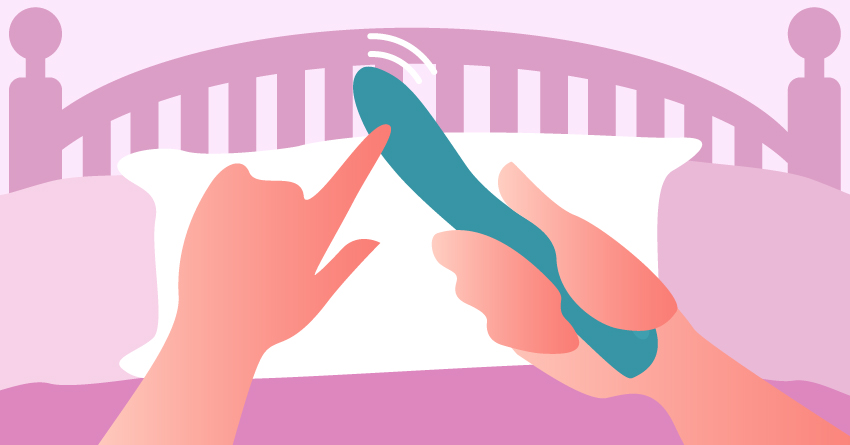 G-spot vibes accurately stimulate the g-spot. You see, the g-spot isn't an actual organ. Researchers recently discovered that it's the g-spot is where the vestibular bulbs (internal part of the clitoris) contact the upper vaginal wall. Basically, the g-spot is connected with the clitoris, and the only reason it feels good to touch is because you're indirectly stimulating the clitoral network.
And because it's not an organ you can easily pinpoint, people use g-spot vibrators to stimulate it. The love toy usually has a curved shaft and additional textures, ensuring it hits that sweet spot with ease and precision.
2

You can also use it in other erogenous zones.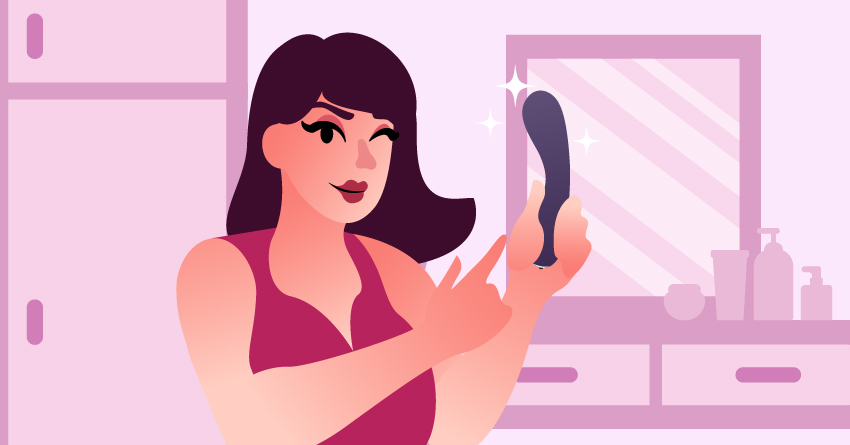 Though there's a specific use for the g-spot vibrator, it could also work in other erogenous zones, such as the clitoris, nipples, and inner thighs. The curved tip can be advantageous as you can easily press and add pressure to your preferred pleasure zone.
3

People with vaginal conditions can use it to ease symptoms.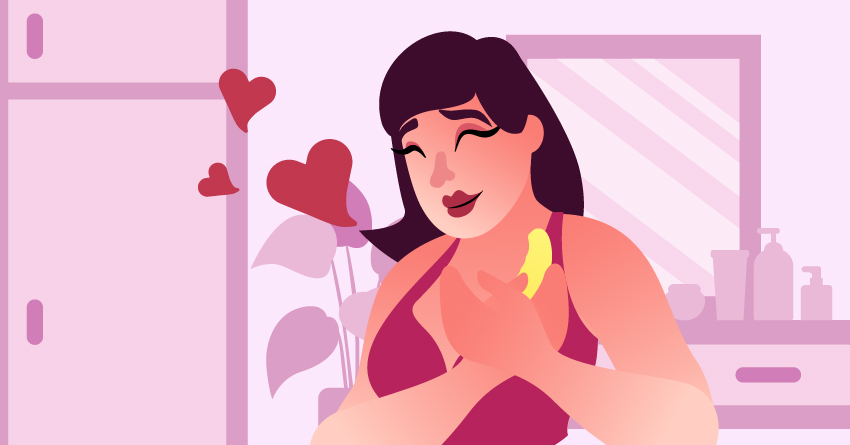 A woman with a vaginal condition like vaginismus, vulvodynia, or vaginal atrophy may feel intense pain during sex. The excitement and confidence of having vaginal sex may be replaced with fear and shame. And even though that person has taken the medical treatments needed to ease the symptoms, most of them may not be able to shake off the stress and pain they've experienced. 
That's when the g-spot vibe comes in. Women who are recovering from these health conditions can use a g-spot vibrator to get familiarized with the sensations and help them get over the fear of experiencing pain during sex. It also helps them regain the excitement to do the deed since they feel more pleasure than pain in the session.
Remember that the best g-spot vibrator for women with these conditions is something with a slimmer and shorter shaft. This avoids discomfort throughout the deed and also prevents the user from getting anxious or overwhelmed— a smaller g-spot vibrator feels easy to take on than a bigger one.
4

It's pretty handy!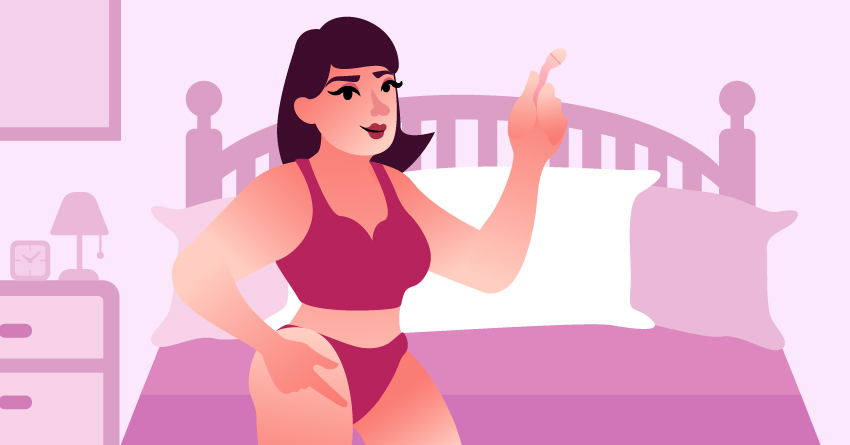 A g-spot vibrator is big enough to hold bigger motors for stronger power, but not to the point that you cannot store it on your bedside table. It can also fit in your cosmetics bag, should you bring it on your trips.
5

There are different variations to choose from.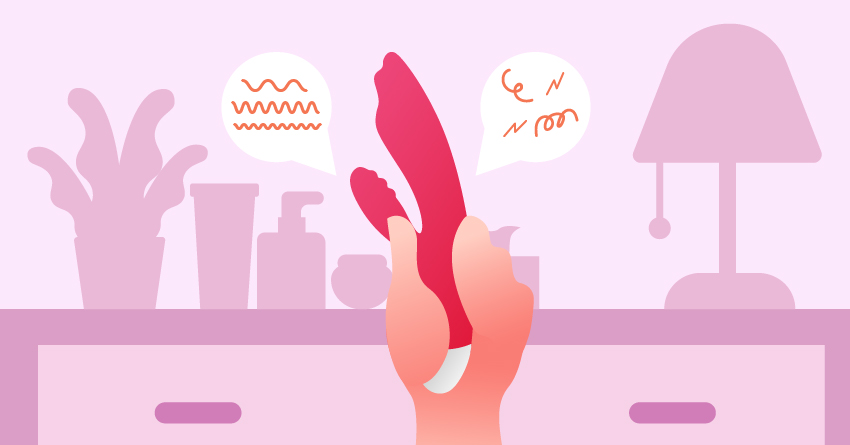 Since g-spot vibrators are relatively popular, most sex toy manufacturers have their own collection of g-spot vibes. That means you've got more options to choose from compared to other pleasure toys. Want a slimmer shaft? Do you prefer a tapered tip? Do you want a vibe that has a rotating tip? Want an app-controlled g-spot vibe? You can have it all, thanks to the continuous innovation of sex toy companies.
How to Use It?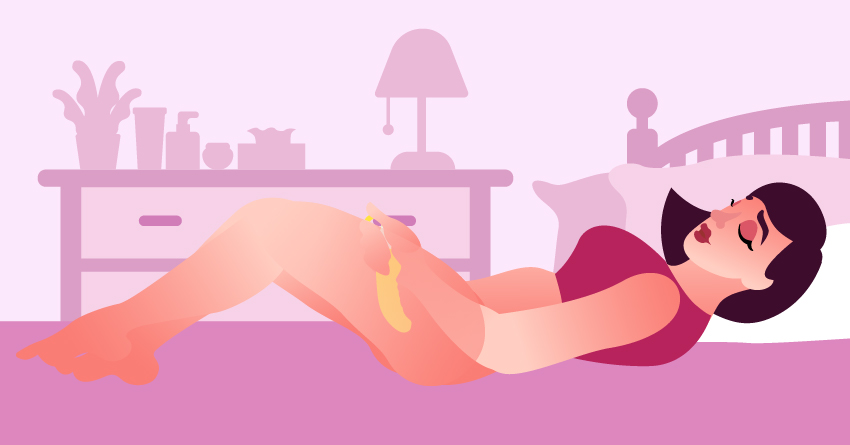 After charging the device, get into a comfortable position where you can easily access your vagina; you can try lying down on your back or sitting on a couch for your first session.
Arousal is vital to enjoying self-pleasure. Take deep breaths, rub your nipples, and let your hands linger around your body, wherever you please. Picture yourself being in your most sensual fantasies. Are you with someone? What are the things you want that person to do to you? Imagine it is that gets you turned on or helps you get aroused.
Grab your lubricant, apply generously on the shaft, then gently insert the shaft into your vagina; the curved tip must be pointing upwards. The toy should be turned off in this step. After that, press the power button to turn on the vibrations. It'll activate its lowest mode;
Does it have a heating system? You can have your vaginal muscles feel all warm inside. If you always stick to high intensity, you may experience slight numbness. You can switch up the vibrations and speed and go from soft to hard, fast to slow. You can also explore different play techniques to help you figure out the best way to play this vibe; more on that in the next section.
Common Play Techniques
It's simple to use a g-spot vibrator. You usually push the toy in and choose your preferred vibration mode. However, you'll make the most of your g-spot vibe experience by exploring different ways to play with it. Below are some of the basic techniques.
1

Push & Point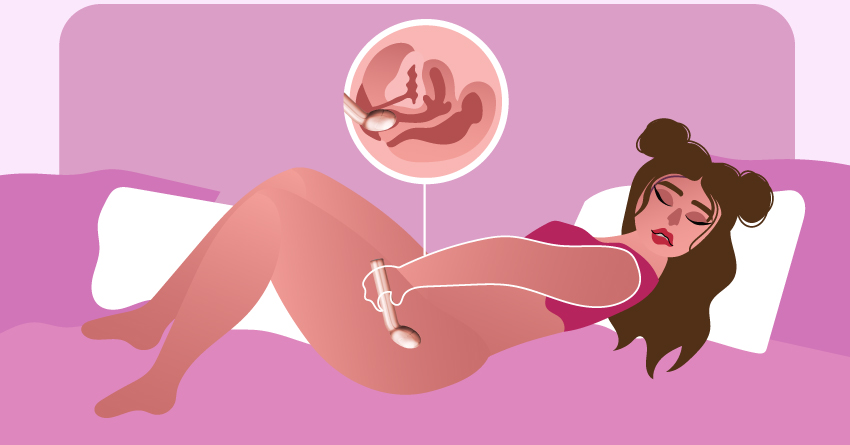 This is the standard technique. You'll insert the shaft about 2-3 inches deep. Apply pressure on the upper vaginal wall, and let the deep vibrations stimulate the g-spot. Most people end up climaxing with this technique alone, while others need to use other methods.
2

Come Hither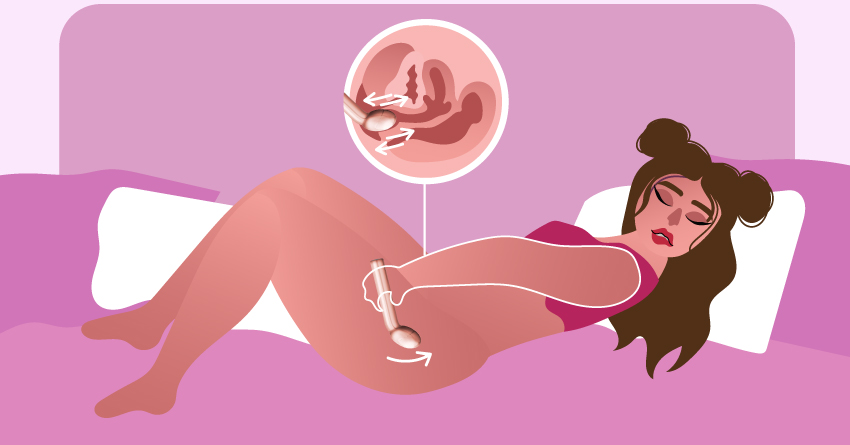 For this one, start with doing the previous technique; insert the toy and add pressure at the upper vaginal wall. As the tip is pressed against your g-spot, slightly move the shaft back and forth so that the tip is rubbing the g-spot. The vibrations, pressure, and come hither motion will surely set your body in a heated frenzy.
3

Back & Forth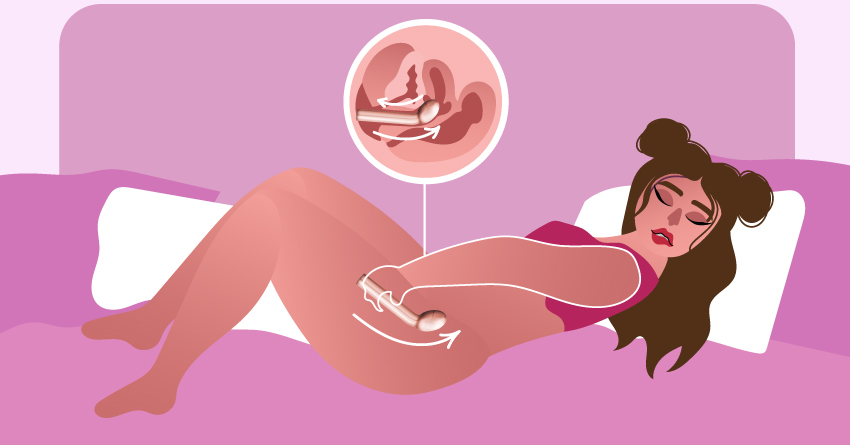 This is pretty similar to the previous one. You'll still move the shaft back and forth, but the movement is much bigger than the previous one. You'll try to push the toy as deep as you go and pull it until the tip reaches right at the vaginal opening.
4

Double Penetration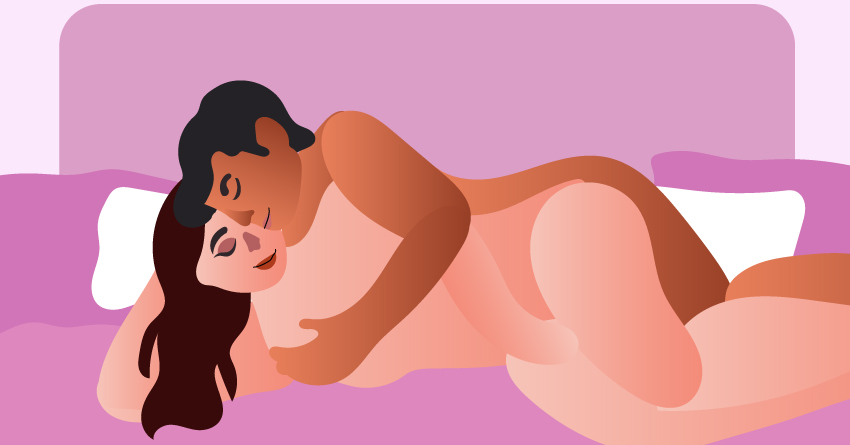 If you're into anal play, you're gonna love this one. All you need is a partner or your favorite anal plug. If you have a partner, you'll let them penetrate you anally while you use the g-spot vibrator. If it's a toy, insert the butt plug in your bum while the g-spot vibe is in your vagina. Double the stimulation, double the pleasure!
5

Triple Pleasure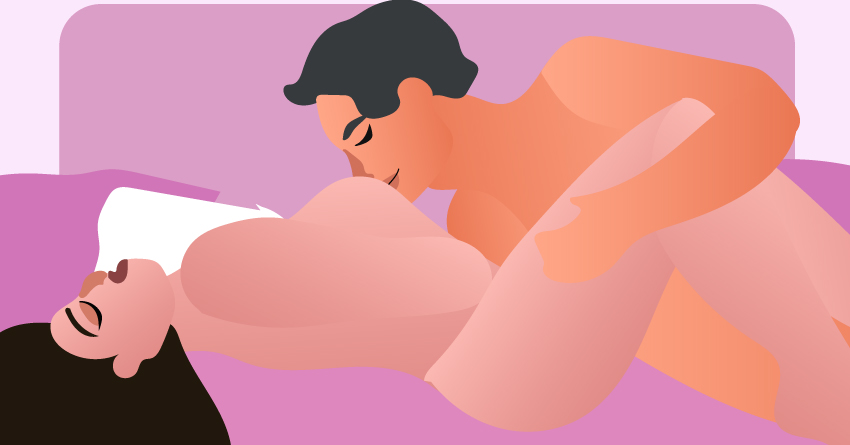 This one works best for couple play. The user will be playing with the g-spot while her partner rubs her clitoris, use the other hand to stimulate her nipple, and use their mouth to suck on the other nipple. It'll surely send electrifying sensations to your body!
G-Spot Vibrator Play Tips
Level up your sexcapades and learn the ways to enjoy a g-spot vibrator. Whether you're a newbie or well-experienced, these tips will help you get the most out of your vibe.
1

Get the right vibrator from reputable adult toy shops.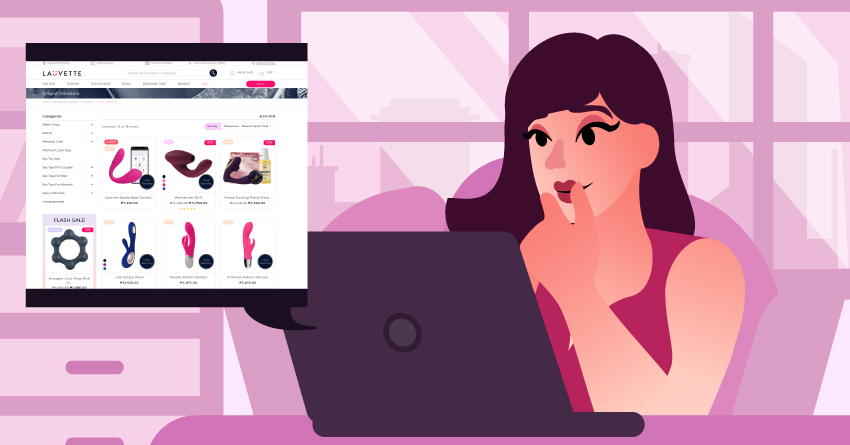 First, ask yourself what you would want in your toy. Do you like a vibe with a ribbed shaft? Would you like your G-spot vibe wearable or remote-controlled? Pinpointing your sexual preferences will help you have a clearer vision of the toy to get.
Aside from the functionalities and shapes, also think of your preferred size. If you're starting out, we recommend getting a vibe that has a shorter and slimmer size.
Whatever design or features you want in a g-spot vibrator, ensure your chosen toy is made from body-safe and non-porous materials. Porous materials can absorb the bacteria, which is a big nope since you're inserting the toy in your vagina. So go with non-porous materials, such as ABS plastic, crystal and stone, glass, pyrex, silicone, and stainless steel. By being mindful of the material of your sex toy, you'll protect yourself from infections and irritations.
Once you've figured out the g-spot vibrator you would want, go for trusted sex toy shops with a wide selection of toys. This way, you can gauge the features you want in a toy with many options. You could also look at reviews in those shops to see how other people experienced them.
2

Read the instructions first.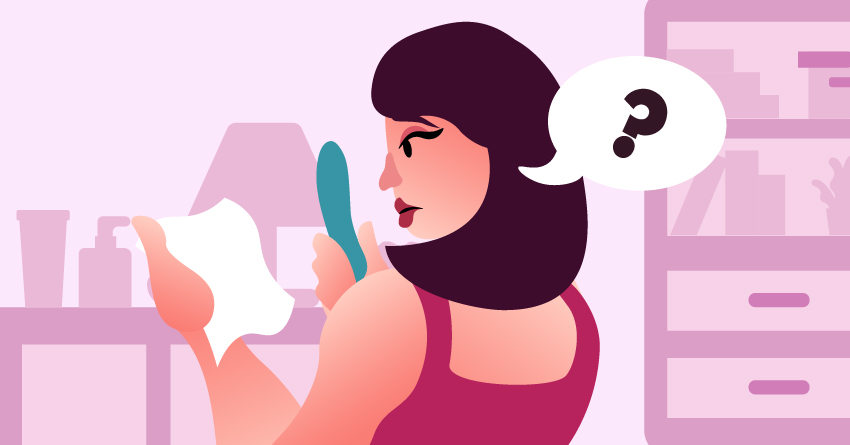 When you buy a new toy, you sometimes want to try it immediately and ignore the instructions. But the best way to learn about a new love toy is to know its features. You may save yourself a lot of frustration if you brush up on how to use the toy first before doing anything with it.
There are also certain practices, like overcharging, that damage your toy. That's why reading the manual is important to keep your toy working and be on its tip-top shape.
3

Warm up your body before using it.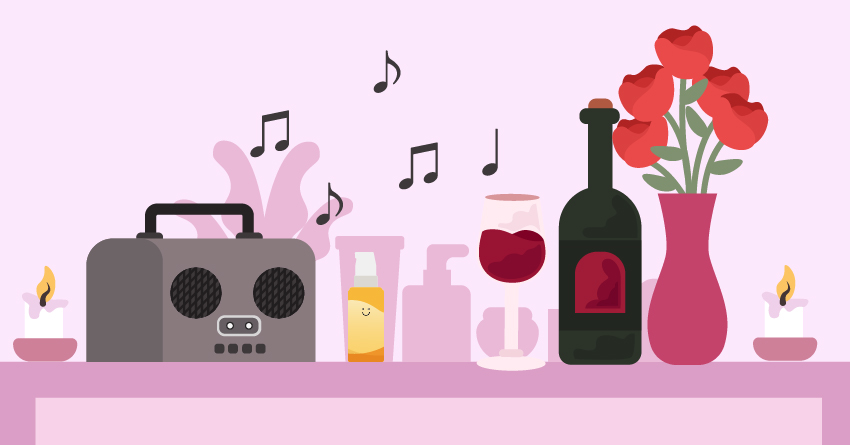 Ensure your room is at the right temperature; dim the lights, play music in the background, or light a scented candle. Maybe you can make the room cooler for this anticipated steamy moment.
If you're with your partner, you can give each other sensual massages in your sensitive areas to get the mood going or spend some time kissing passionately. If you're alone, you can listen to some sensual audio or watch porn and start imagining your sensual fantasies.
4

Lube is your friend.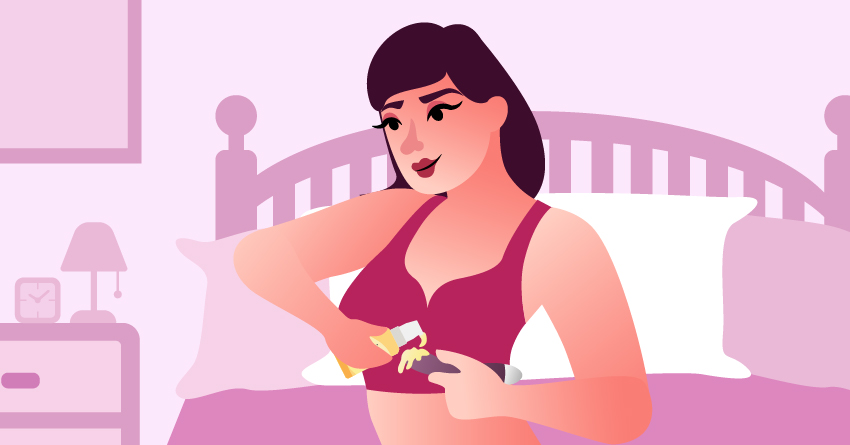 If your natural lubricant is not enough, you can always avoid dryness by lubing up! You don't want the shaft of your sex toy to tug or catch on your skin. Especially if you plan on using it on your anus, water-based lubes are highly recommended for silicone toys, as silicone lube can degrade the toy's quality.
5

Clean and store your toy properly.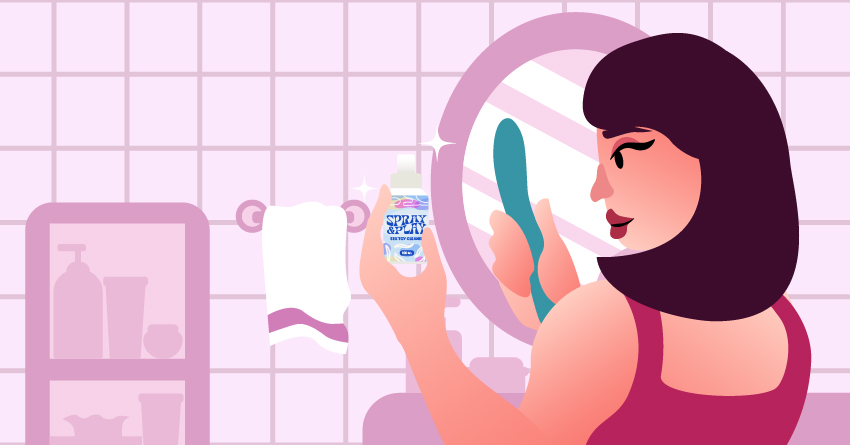 G-spot vibrators help you get satisfying pleasure, so you want your toys squeaky clean before, during, and after playing with them. Cleaning your sex toy is vital to let it last long and a way for you to avoid infections. You could use a toy cleaner if you opt for thorough toy cleaning. You could also clean with mild soap and clean water with cleaning. Wash it for 20 seconds, then rinse. Once done, wipe it with a clean towel.
As for storage, you must keep the vibe away from dust, dirt, and prying eyes. Consider having a proper container for your love toy. A silk toy pouch is great for keeping your toy's good quality and ensuring it is well-kept for long-term use.
Lauvette's G-Spot Vibrator Picks
Planning to get your very own g-spot vibrator? Well, you're in for a treat, as we'll share ten of the best g-spot vibrators in the shop.
1

Satisfyer Air Pump Vibrator 2
An inflatable g-spot vibrator? Yes, it exists. The Satisfyer Air Pump Vibrator 2 will easily hit your g-spot, as it comes with a curvy shaft that slightly gets bigger with a push of a button. It's also packed with 12 vibration modes that'll blow your mind.
2

Pillow Talk Racy Mini Massager
If you're looking for a mini g-spot vibrator, then this one will win you over. Pillow Talk, known for its rumbly vibrations, makes this vibe. Expect intense vibrations when using this one. Plus, its curved tip will surely hit your g-spot with ease.
3

Satisfyer G-Spot Flex 5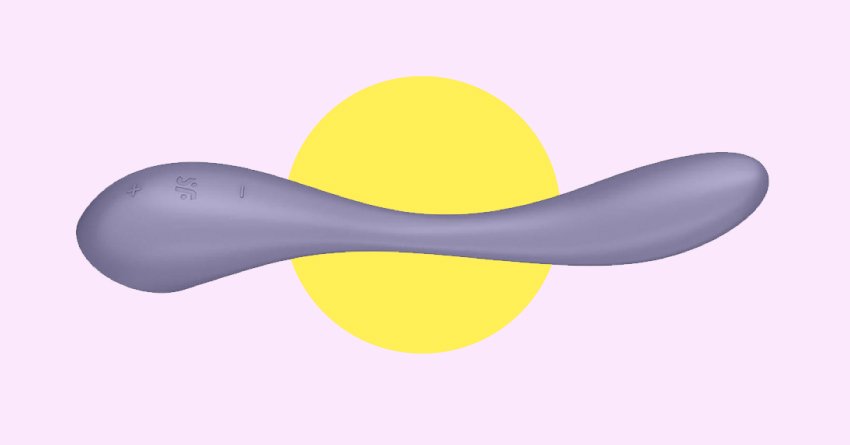 Slim shaft and adjustable tip? Check. Deep vibrations? Check. App-enabled features? Check. This sleek toy has everything you want when using a g-spot vibrator.
The Satisfyer G-Spot Flex 5 is perfect for beginners, as it comes with a slim and curved tip to easily stimulate the elusive pleasure spot. It can also be controlled through the Satisfyer Connect App, which opens you to features like music sync, custom vibrations, long-distance control, and more.
4

Satisfyer Heated Thrill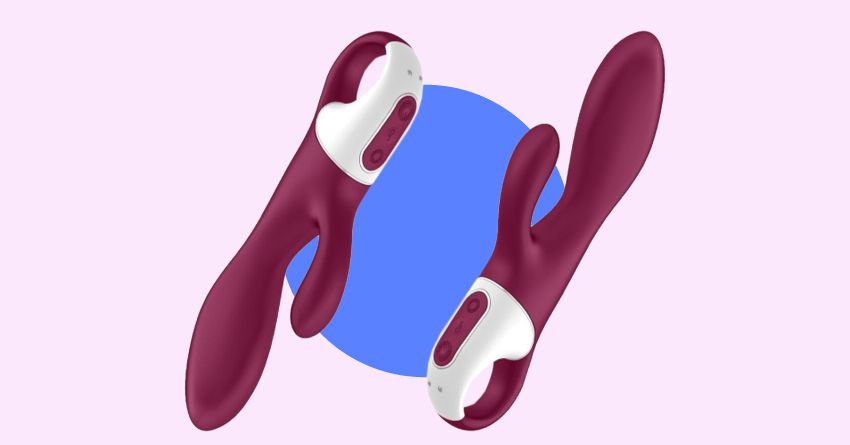 Here's another Satisfyer vibrator on the list, but this time, it has a warming feature! The Satisfyer Heated Thrill has a medium-sized shaft with a curved up shape, strong vibrations, and app-enabled features like long-distance control. It can be heated up to 40 degrees, making your sexcapades hotter.
5

FeelzToys Gino Vibrator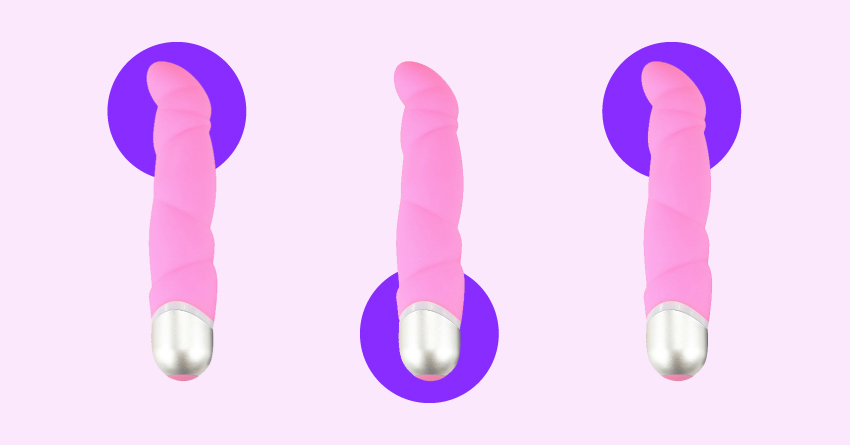 Consider this if you're new to g-spot vibes and don't want to splurge too much. It has a rigid shaft with a curved tip for targeted pleasure. The main shaft also has soft curves, adding a new dimension when stimulating your vaginal walls. It's battery-operated and has 7 vibration settings.
6

Lelo Gigi 2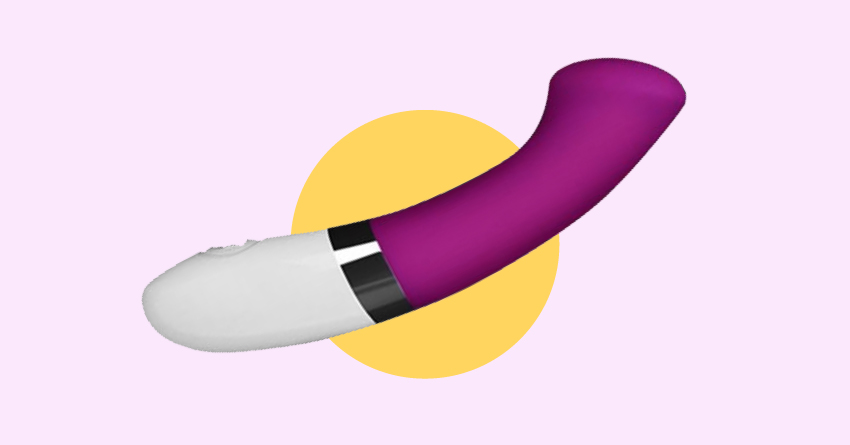 On the other hand, if you're willing to spend $$$ on getting a g-spot vibe. We highly recommend this one. The Lelo Gigi 2 is unlike your regular g-spot vibe, as it has a flat, tilted tip. It also features 8 vibration modes, ensuring a mode for your every sensual mood.
7

SVAKOM Amy Intelligent Vibrator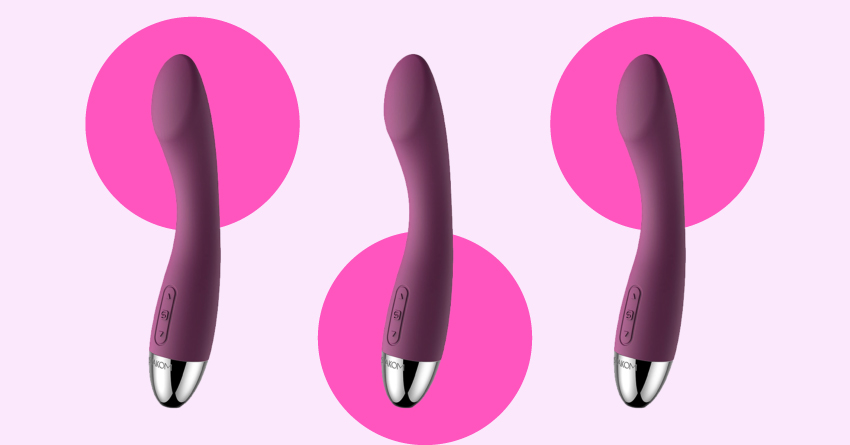 With this g-spot vibrator, all you need to do is lie on your bed and enjoy the sensations! The SVAKOM Amy Intelligent Vibrator has a standard curved shaft and 6 vibration modes. But what makes it stand out is its 'Intelligent Mode' in which the toy automatically switches the vibration modes for you.
8

Je Joue G-Spot Bullet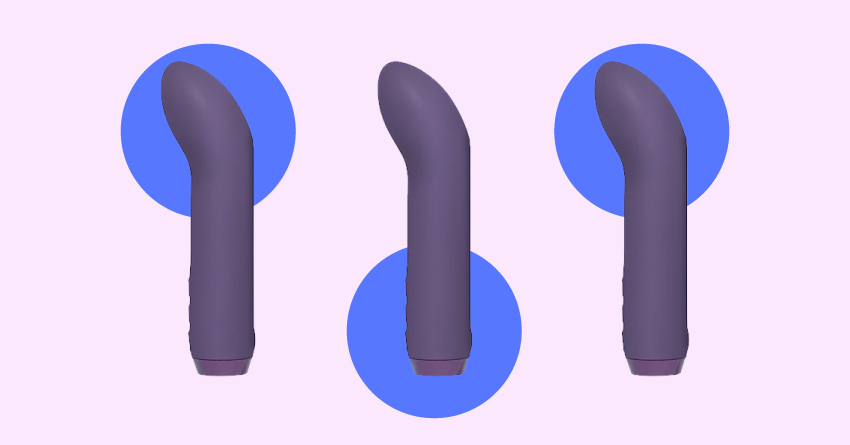 Looking for another small g-spot vibrator? Here's another option for you. The Je Joue G-Spot Bullet has the good 'ol curved shaft, 5 vibration speeds, and 7 patterns. Aside from its convenient size, its rumbly vibrations make it a must-have. That means it has a wider reach and can deeply penetrate your nerve endings. You'll love it!
9

SVAKOM Cici Slim G-Spot Vibrator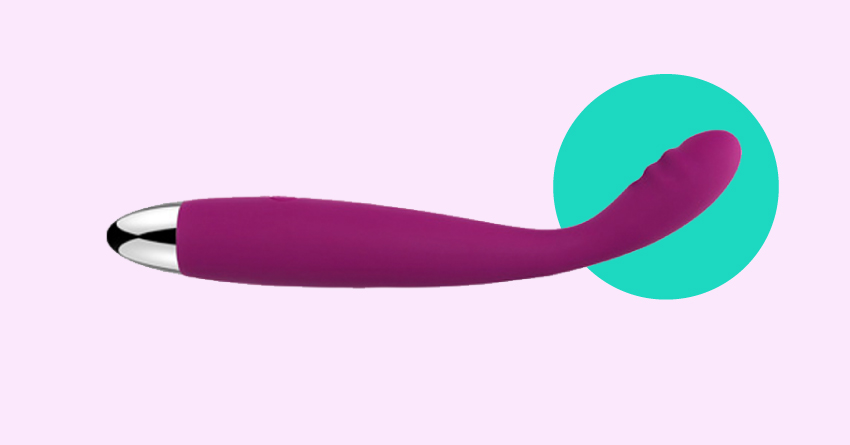 Cici hits different. This one is perfect for those who prefer a slimmer g-spot vibrator, as it has a max diameter of 1 inch. The tip is also flexible, ensuring it hits the g-spot with ease and precision. There are also 5 vibration modes to choose from.
10

Satisfyer Petting Hippo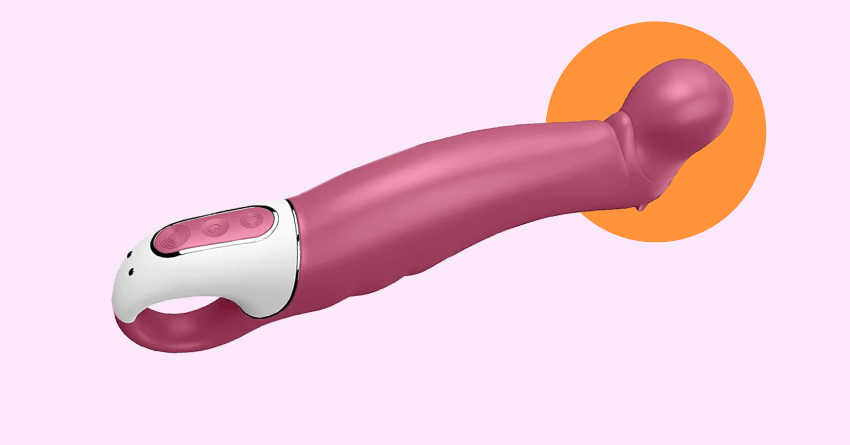 This charming vibe has covered all the bases. The Satisfyer Petting Hippo has a playful design that invites the deepest g-spot stimulation. It's chunkier than the other g-spot vibes on the list— just something to keep in mind!
Frequently Asked Questions
Now that you've learned the different types of vibrators, you're now ready to start shopping for your G-spot vibe. But if you still have some doubts or questions lingering on your mind, don't worry, as we've answered some of the frequently asked questions about vibrators. Check them out!
1
What makes G-Spot vibrators different from other vibrators?
As its name would suggest, a G-spot vibrator is a pleasure device that vibrates to specifically stimulate the G-spot. The G-spot is a female erogenous zone that's known to be the key to intense orgasms. You can identify G-Spot vibrators from other vibrators as typically curved with a textured shaft to specifically massage its intended area.
2

 
My partner loves when I play with her G-Spot. Is it okay to surprise her with a G-Spot vibrator during sex?
If you've never tried sex toys with your partner, surprising them during the sex is a big no-no. They didn't consent to use those toys and might get the wrong impression. You'll ruin the steamy mood, hun. It's still best to talk about sex toys with your partner first.
And perhaps, you've been using sex toys for months now, then surprising them with a new sex toy can be more doable. Just make sure you surprise them with a new sex toy under the same category. For example, you've been using vibrators, surprise them with a new type of vibrator. In that way, they'll be thrilled rather than confused.
3

How discreet should my G-Spot vibrator be?
If you happen to live with a number of people, it's possible that discreetly enjoying a little solo pleasure time requires you to get creative. Moreover, you naturally just want to enjoy your alone time without worrying if that telltale buzzing can be heard from the next room. Ensure that you have a private space when masturbating. Look for an option designed to operate as quietly as possible; a quiet vibrator can be less distracting and discreet.
4
Will it cause damage on my vulva if I use my G-Spot vibrator too much? 
Sex toys cannot make your clitoris lose feeling entirely or damage it permanently. But make sure to practice toy hygiene. Clean your sex toy and your genitals with a mild soap before and after playing with it. If you use it for a while and start to go numb, you can always take a break. Plus, you can always try out a new sex toy to try new sensations.
5

I'm struggling to orgasm with my G-Spot vibrator. What should I do?
Setting your intention when you're exploring self-pleasure is good. But when you find yourself struggling to orgasm, you can always focus on enjoying the process too. You could lubricate more, explore angles you haven't tried, focus on calm breathing, or imagine a steamy sexual scenario you'd want to be in. Experiencing orgasm is one thing, but the process of exploring your body is something you should enjoy too.
Takeaway
Despite what you might see in movies, sex and self-pleasure aren't always quick and easy. Because of these societal factors, we think that sex is shameful, making it harder to achieve orgasm and sexual satisfaction. 
Don't be afraid to take charge of your sex life and find what you like. If that means you're able to find your G spot and rock it, good for you. If not? That's great too. No rule says there's one way to orgasm, and — for most women — it's normal to prefer a combination of efforts. Finding what works for you can take time, so be patient. We hope that you've learned more about what a G-Spot vibrator is and hope that you're encouraged now to open up to more erotic possibilities.