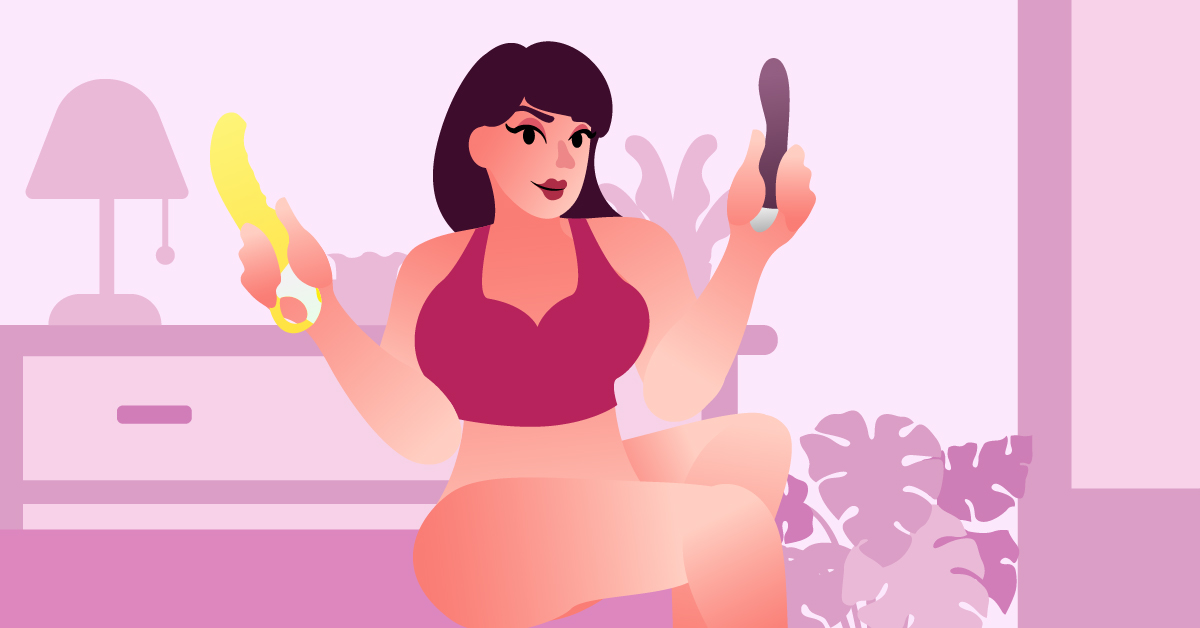 If you don't yet know how to use a G-Spot vibrator, then you are seriously missing out on a lot of orgasms and pleasure. Using a G-Spot vibrator is the perfect addition to both masturbating and your regular sex life. It might give you an orgasm if you've never had one before. And some women are only able to cum while using one! In this article, we will be tackling what a G-Spot vibrator is and the ins and outs of using one.
What is a G-Spot Vibrator?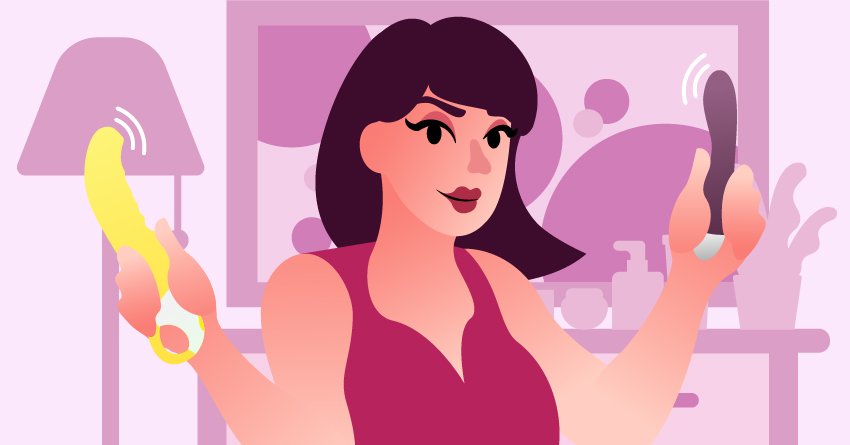 As the name suggests, the G-spot vibrator is for G-Spot stimulation. They have a curved shaft that vibrates to give you that pleasing amount of pressure. And the most premium G-spot vibrators are like magic wands that can point you straight to your erogenous zone—so say goodbye clumsy fumbling and poking about. With a single click, you dive right into the action.
Where is the G-Spot?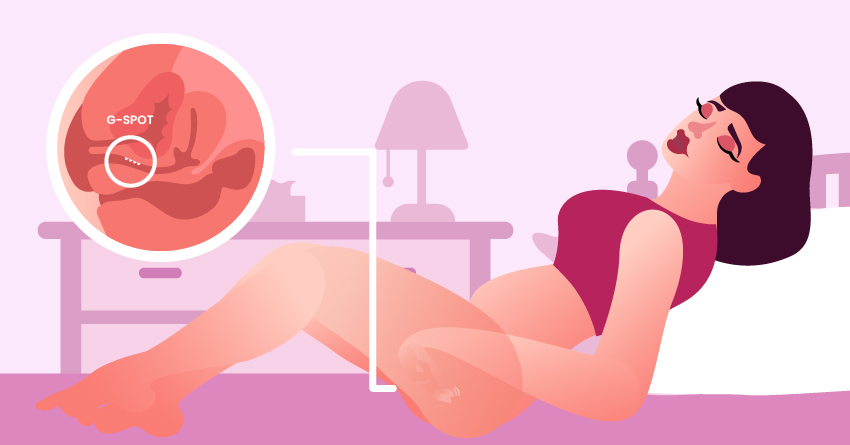 When it comes to erogenous zones for women, the g-spot has taken center stage. It's a small patch on the anterior vaginal wall, about 2-3 inches deep.
Studies have reported that stimulating this area can result in intense orgasms, squirting, and female ejaculation, which has resulted in this area being known as the "mysterious key" to orgasms.
However, researchers recently discovered that the g-spot is not some magical gateway to Os. The spot is where the vestibular bulbs (internal part of the clitoris) contact the upper vaginal wall. This is why stimulating both the clitoris and g-spot feel so goooood, as they're connected with one another.
And because the g-spot isn't necessarily a fixed organ but is only the area where the sides of vestibular bulbs meet with the vaginal wall, it may be difficult to locate. Don't worry, though, as we will help you find this special spot.
The first thing to note is that the g-spot is easily located if you or your partner is fully aroused. Take time to set the mood. Second, the g-spot is located on the upper vaginal wall, about 2-3 inches deep. If you or your partner is lying down at their back, your fingers should be pointing upward. Lastly, this region may feel a bit spongy, ribbed, or bumpy.
Take note, though, every woman has a unique vulva and vagina, so locating this spot requires some time. Don't forget that you should have clean hands and filed fingernails when trying to massage the area; your vagina is sensitive, and touching the area with unclean hands may cause infections.
Benefits of G-Spot Vibrators
The G-Spot vibrator is a great love toy to open yourself to new sensations, particularly on your G-Spot. But there is more to this toy than meets the eye. Learn all about why every vulva owner should have this incredible vibe!
1

G-spot vibrators are specifically designed to stimulate the G-spot.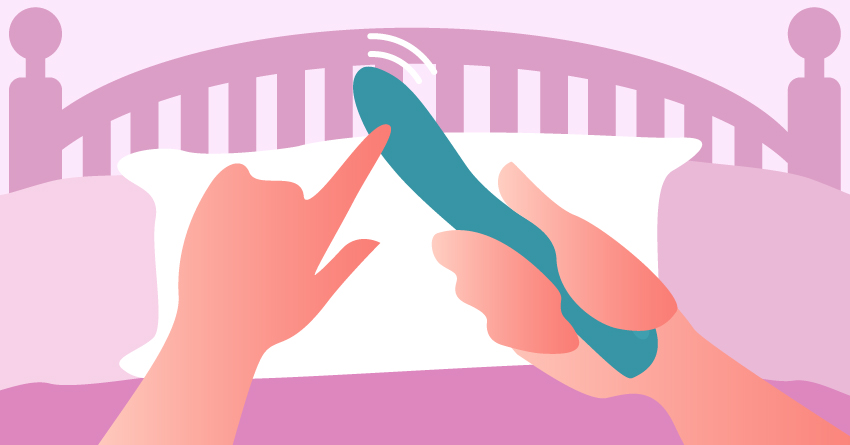 The G-spot is an area that can be elusive at times. Which is why using G-spot vibrators can be a great way to stimulate the said spot. And due to the difficulty of locating and stimulating the G-Spot, most people would resort to using G-Spot vibrators.G-Spot vibrators would usually have a curved or flexible shaft, ensuring to hit that sweet spot with ease and precision.
2

G-spot vibrators offer different motions and intensities.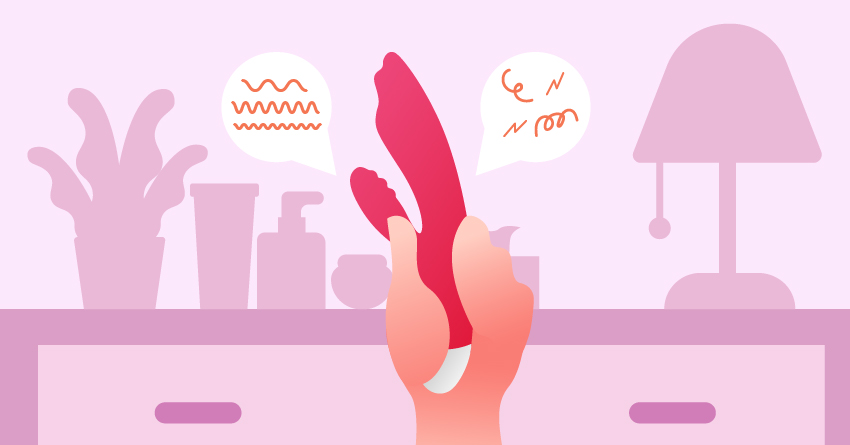 The walls of the vaginal canal are very smooth in texture, and the G- spot feels like a wet sea sponge. G-spot vibrators can stimulate this zone with different vibrations, intensities, and motions. An example of motion is the "come hither" motion that can provide a massaging sensation. G-Spot vibrators can even give deep, rumbly vibrations for targeted stimulation. Some G-spot vibrators also come with extra features like thrusting mode and even oscillating vibrations.
3

Using a G-Spot vibrator is like using a magic wand for your erogenous zones!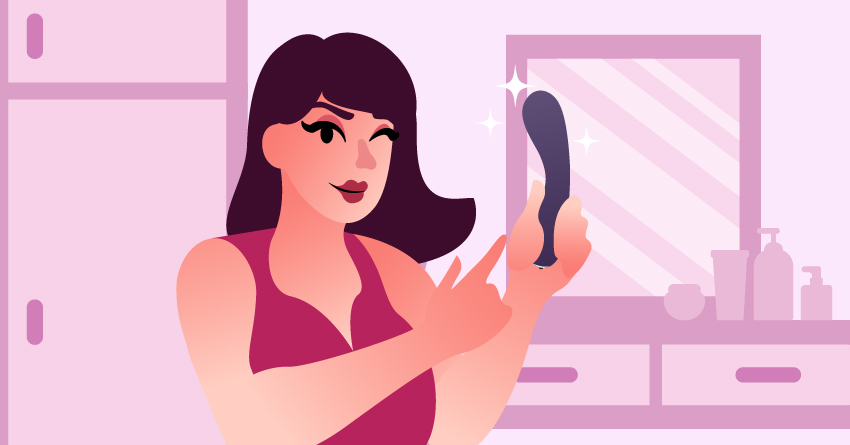 Because of their curved design, these great toys can provide well-targeted stimulation if you point them in the right areas. The erogenous zones are the ears, lips, neck, breasts, areola, inner thighs, and the vagina. You can be experimental with them during foreplay or even the whole deed and come out with the best Os!
4
You can have more intense orgasms with a G-Spot vibrator.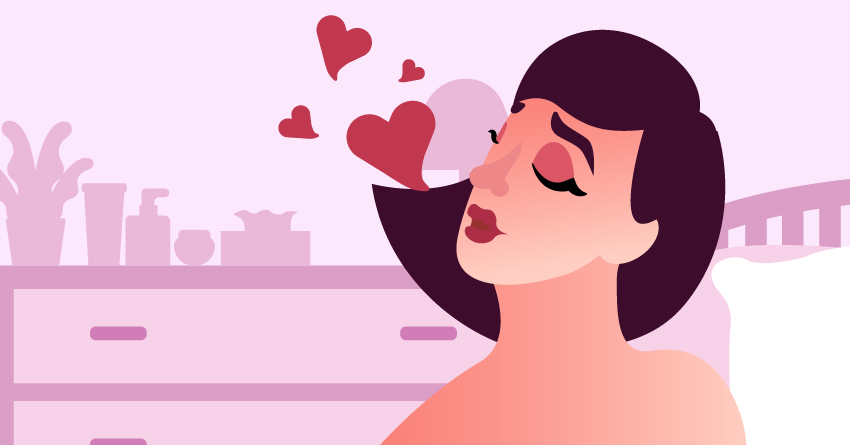 Studies are showcasing that G-spot orgasms are the key to women achieving orgasm during penetration. Having to find it by yourself may take some serious exploring before it shows itself to you. With G-Spot vibrators, you can easily locate the G-Spot and smoothly achieve internal stimulation.
5
Regularly using a G-Spot vibrator gives your pelvic floor a great workout.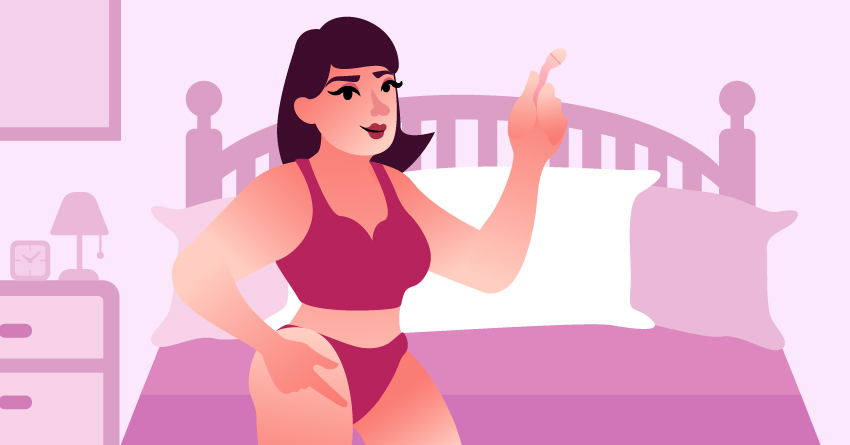 All those orgasms by stimulating your g-spot can give your pelvic floor a workout. Exercising your pelvic floor also strengthens your vaginal muscles, which lets your vagina be more open. Doing so is helpful if you have pain during sexual intercourse, pelvic exams, or both.
6
Using a G-Spot vibrator will help keep your vagina healthy.
In line with the previous point, regularly using a G-Spot vibrator can help maintain the walls of your vagina. This is because, when aroused, the lining of the vagina produces secretions, which helps to provide moisture to this area. When you orgasm from G-spot stimulation or any sensual play, your vaginal walls are lubricated, and this moisture boosts their elasticity. 
7
Using a G-Spot vibrator will help you keep a healthier heart.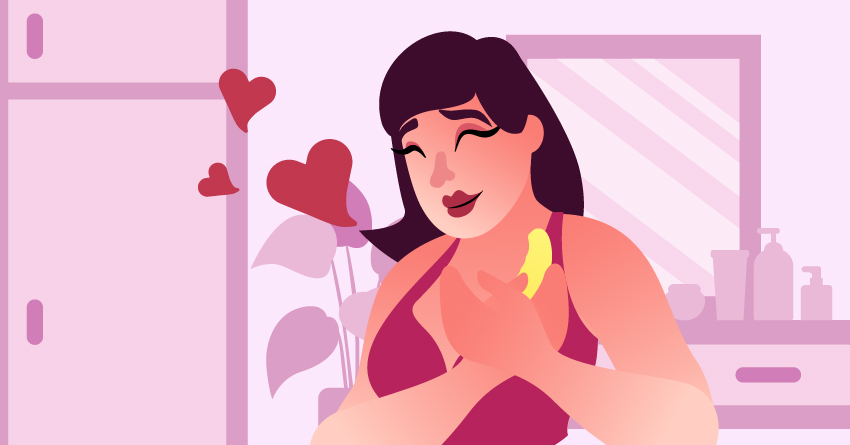 When you use pleasure toys like g-spot vibrators regularly, they can help you beat daily stress. Regular orgasms lead to less stress, leading to a healthier heart. Studies show that women who had two orgasms per week were 30% less likely to have heart disease. So you're hitting tons of health points in investing and using a toy.
8

G-Spot vibrators are great for those who are new to internal stimulation.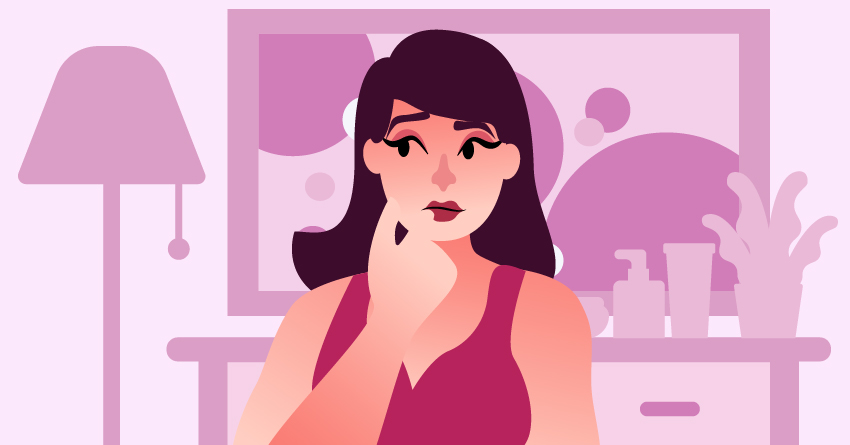 Because of its straightforward and effective functions and non-intimidating design, G-Spot vibrators are the type of vibrators that are great for those who are only beginning to discover the joy of internal stimulation. Classic vibes like the G-Spot vibrator may sound slightly on the simple side, but they're vibes that are undoubtedly versatile. G-Spot vibrators can be used for both external and internal stimulation so long as you clean them in between each use.
9

Using a G-Spot vibrator helps you try new techniques and positions.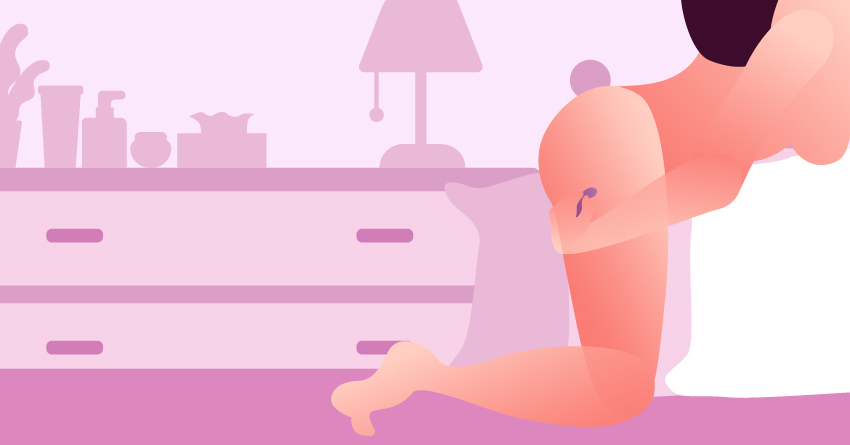 As you get more comfortable with the toy you have, you can experiment with different positions, like standing or sitting up, as well as different motions and techniques. For example, imagine a cowgirl position or doggy style. A G-spot vibrator has just the right angle to make getting at your intimate areas a lot easier and more comfortable.
10

G-Spot vibrators are great for partnered sex.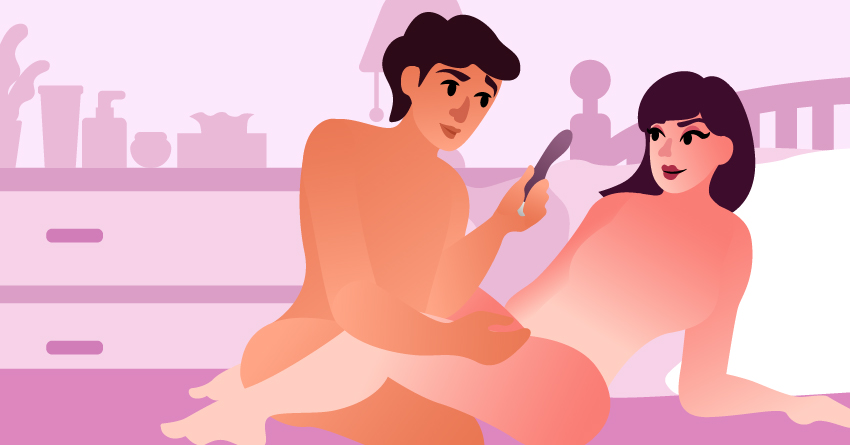 Using a vibrator while having partnered sex can be awesome. A G-spot vibrator can be one way to explore your partner's body.
To illustrate it even further, you'll insert the vibrator into your vaginal opening and thrust it in and out at the desired speed and pressure. You can angle it directly toward the back of your vagina to maximize the feelings of fullness and reach toward your cervix, or you can angle it to press against the upper wall of the vagina, toward your stomach, which is the area often referred to as the G-spot.
How To Use a G-Spot Vibrator
Level up your sexcapades and know the ways to enjoy a G-Spot vibrator. Whether you're just beginning with these toys or you're well-experienced, these tips will help you get the most out of your G-Spot vibrator.
1
Read on the directions to use your toy.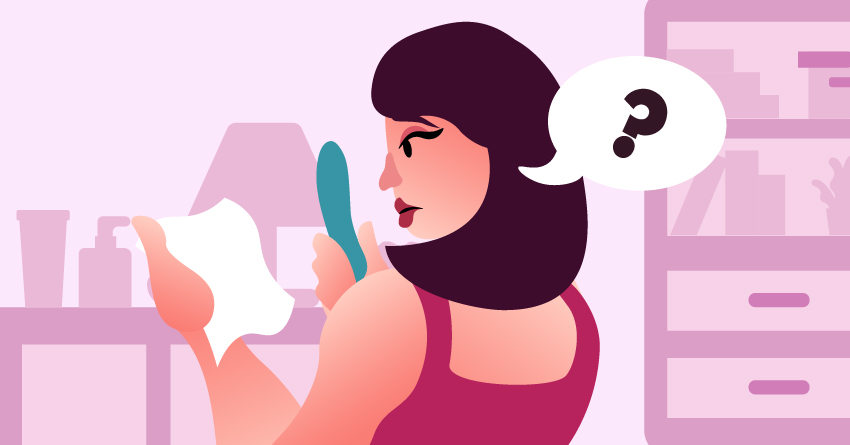 When you buy a new toy, sometimes you want to try it right away and ignoring the instructions. But the best way to learn about a new love toy is to know its features. You may save yourself a lot of frustration if you brush up on how to use the toy first before doing anything with it. 
2
Ensure your vibe is powered up.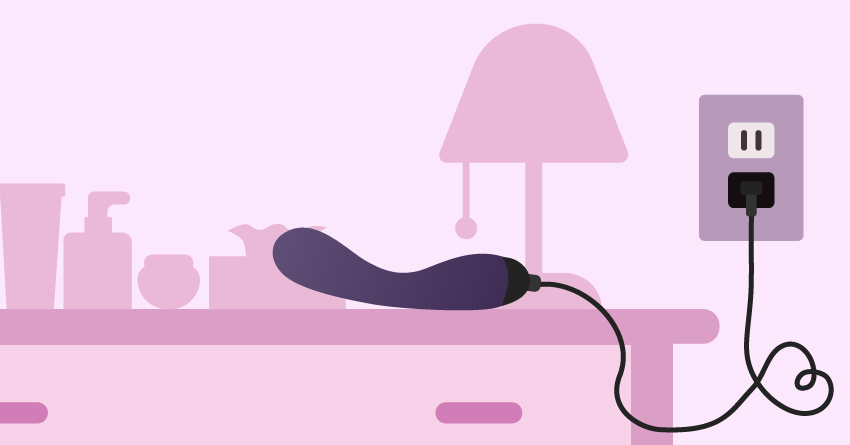 It can be horrible when you're about to reach an orgasm and your vibrator loses its battery power. If your toy is rechargeable, make sure it's fully charged; and make sure to use full batteries, not the ones used in another device like your TV remote. You wouldn't want to struggle not reaching climax because your toy died right when you're about to get that O.
3

Set the sensual mood.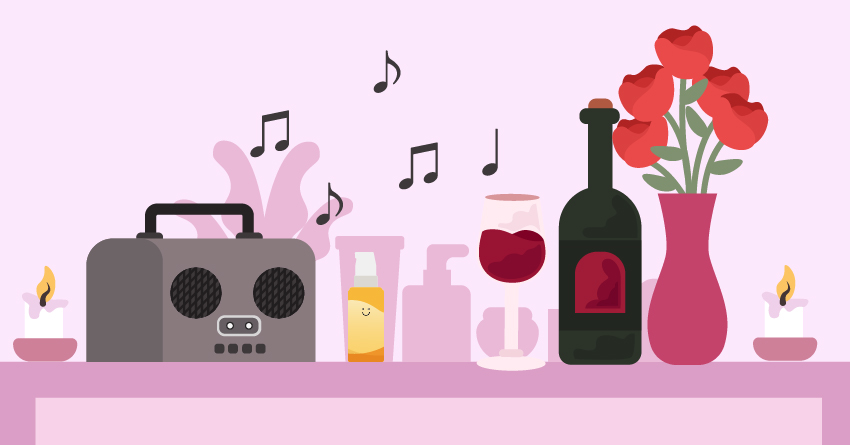 Sexcapades, in general, are easier to do the sexy when the mood is right.
Make sure your room is at the right temperature, dim the lights, play music in the background, or light a scented candle. Maybe you can make the room cooler for this anticipated steamy moment.
If you're with your partner, you can give each other sensual massages in your sensitive areas to get the mood going or spend some time kissing passionately. If you're alone, you can listen to some sensual audio or watch porn and start imagining your sensual fantasies.
4
Get turned on.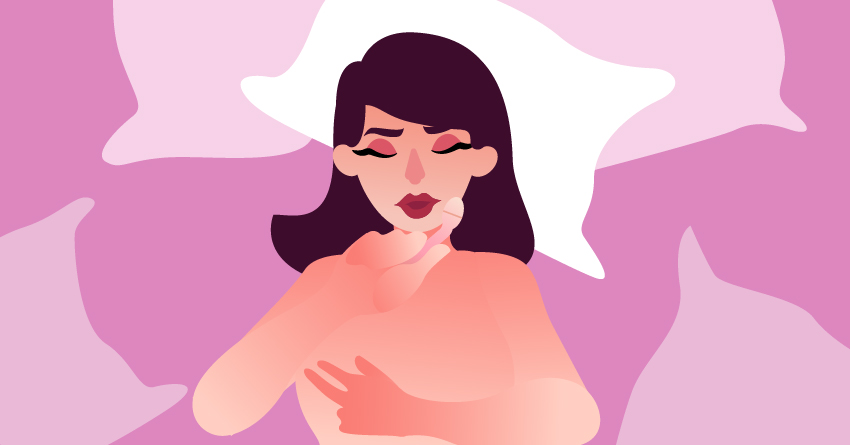 Arousal is vital to enjoying self-pleasure. Take deep breaths, rub your waist, rub your nipples and let your hands linger around your body, wherever you please. Picture yourself being in your most sensual fantasies. Are you with someone? What are the things you want that person to do to you? Imagine it is that gets you turned on or helps you get aroused. 
5
Don't forget to lube up!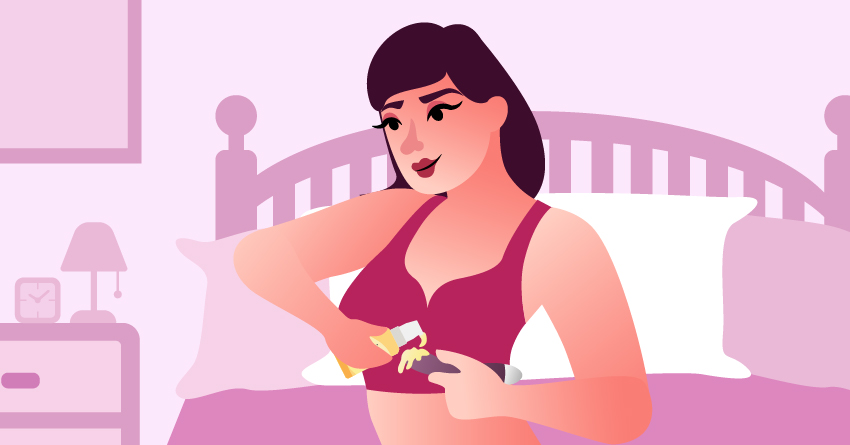 Using a lubricant with your G-spot toy can help with smoother plays. If your natural lubricants are not enough, you can always avoid dryness by lubing up! You don't want the shaft of your sex toy to tug or catch on your skin. Especially if you plan on using it on your anus, water-based lubes are highly recommended for silicone toys as silicone lube can degrade the toy's quality.
6

E
xplore your body in the most pleasurable ways.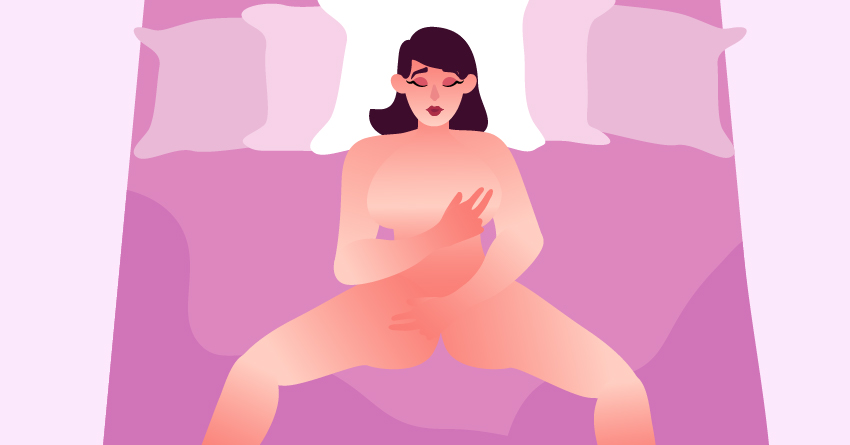 Once you feel yourself getting excited, let those hands roam. If you're doing it alone, you can run your vibrator in a circular motion on your nipples, then pinch, grab and squeeze them. Touch yourself over your shorts, then slip your hands inside and tease yourself. If you're with a partner, ask them to use the vibrator on your erogenous zones, like around your nipples or inner thighs. 
7
Relax and insert the shaft on your vagina.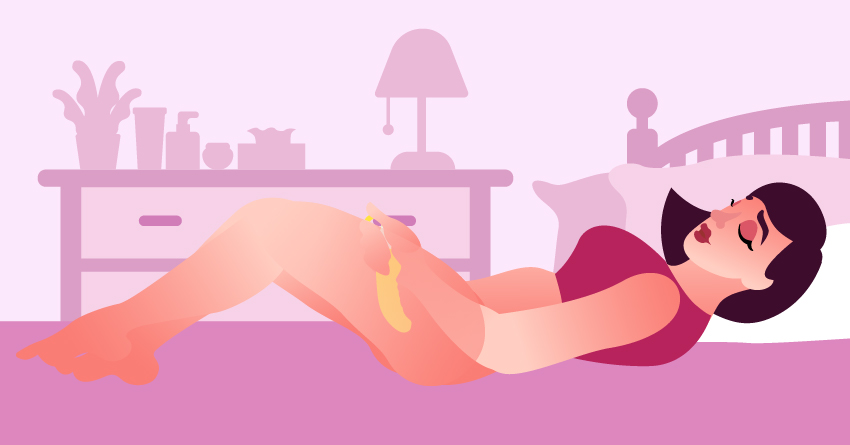 Now, lie down on your bed, then gently insert the shaft on your vagina; the curved tip must be pointing upwards. After that, press the power button to turn on the vibrations. If you're with a partner, they can slowly insert the shaft on your vagina. Let your partner know which areas you like the toy to be in and enjoy each sensual moment. You could even ask them to suck your nipples as they insert the G-Spot vibrator in your well-lubed vagina.
8

Play with the different features and settings of your toy.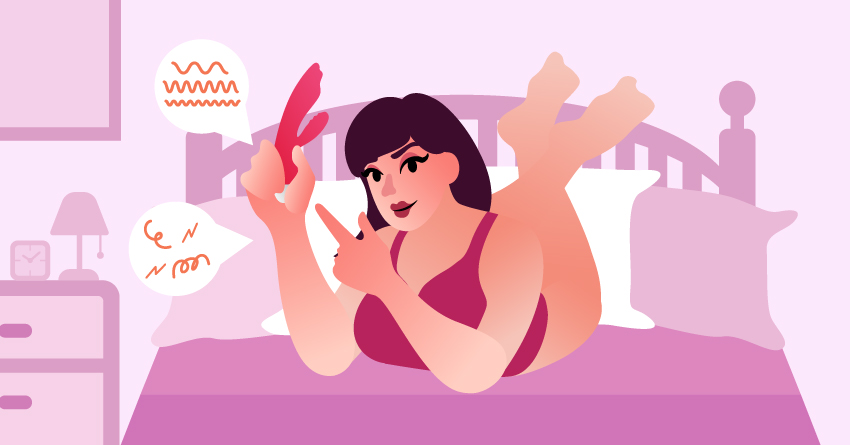 If your toy is app-controlled, you can play with it in public or with your long-distance partner. Does it have a heating system? You can have your vaginal muscles feel all warm inside. If you stick to high intensity all the time, you may experience clitoral numbness. You can switch up the vibrations and speed and go from soft to hard, fast to slow.
9

Increase the vibration modes of your toy.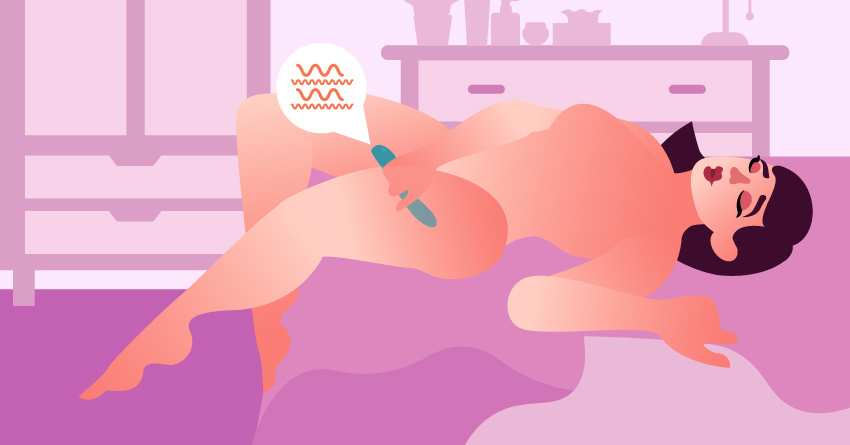 Gradually, you can go from low to high vibrations. Encircle your vibrator around your clit and larger circles over the G-spot and keep changing the pressure as it goes in and out. Enjoy the heightening vibrations of your toy as you reach that O.
10
Be sure your toy is clean.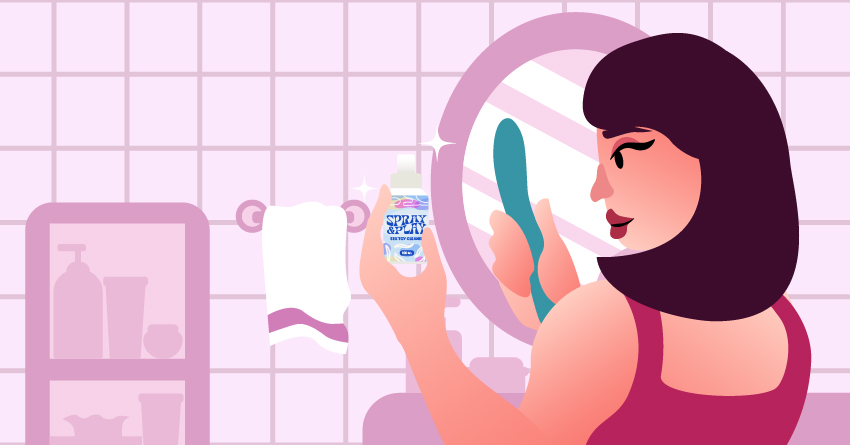 G-Spot vibrators are there to help you get satisfying pleasure, so you want your toys squeaky clean before, during, and after playing with them. Cleaning your sex toy is vital to let it last long and a way for you to avoid infections. You could use a toy cleaner if you're opting for thorough toy cleaning. You could also clean with mild soap and clean water with cleaning. Let it wash for 20 seconds, then rinse. Once done, wipe it with a clean towel. 
Tips When Choosing & Using G-Spot Vibrators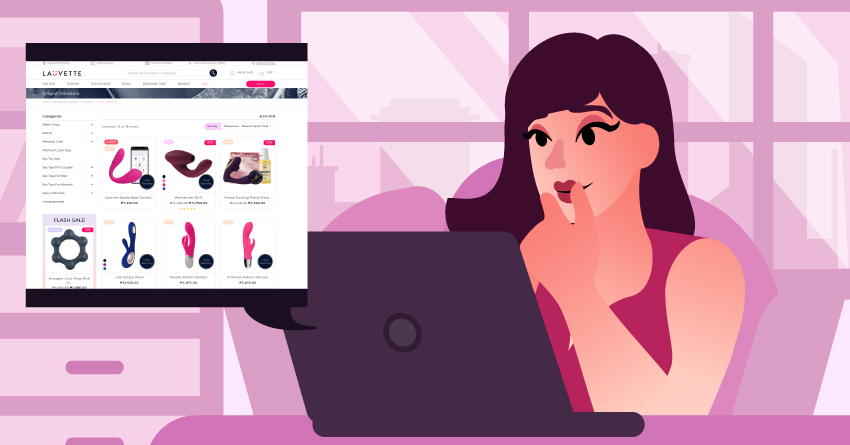 Knowing how to use a G-Spot vibrator should be enough to help you enjoy one, but why not amp it up by learning more tips? In this list, we'll detail out things you should look out for when buying your G-Spot vibrator:
1

Get the right vibrator that fits your needs.
The first thing you need to think of is what type of G-Spot vibrator would fill your needs. If you're using it for solo play, you're exploring yourself by figuring out what feels good for your body. When it comes to couple play, you're building trust with your partner and doing it in a fun and playful way. Having this practice makes the relationship grow stronger.
Ask yourself what you would want in your toy. Do you like a vibe with a ribbed shaft? Or perhaps you want something super soft to the skin like premium silicone? Would you like your G-spot vibe wearable or remote-controlled? Do you want something compact and small or something that can fill you in? You could also consider many powered vibrations you would like. Aside from the functionalities and shapes, also think of your preferred size. Pinpointing your sexual preferences will help you have a clearer vision of the toy to get.
2
Use the G-Spot vibrator on yourself or with a partner.
G-spot toys can be used alone or with a partner. It might be easier to use G-spot toys if you or your partner is aroused. That's why foreplay is always important before engaging in any penetration. Arousal engorges the G-spot area and enhances the sensation. It's also often easier to experiment with toys when using a lubricant.
3

Stimulate your G-Spot with steady pressure and short thrusts.
Angle the G-Spot vibrator so the curved side is pointed up and will stimulate the G-spot. From there, you can experiment with different positions to help you "hit the spot," such as doggy-style. The G-spot isn't very far from the vaginal opening, so if you're new to G-Spot stimulation work with steady pressure and short thrusts.
4
Pick G-spot vibrators with body-safe and nonporous material. 
Make sure that your toy is made from body-safe and nonporous materials. Nonporous toys don't have holes like porous toys, so various organisms will less likely stick around. Examples of nonporous toys are ABS plastic, crystal and stone, glass, pyrex, silicone, and stainless steel.
Avoid vibrators that are made of jelly rubber and other materials that contain phthalates. By being mindful of the material of your sex toy, you'll protect yourself from infections and irritations.
5
Get your G-Spot vibrator from reputable sex toy shops.
Make sure that you're getting your money's worth with your G-Spot vibrator. Go for trusted sex toy shops that have a wide selection of toys to choose from. This way, you can gauge the type of features you want in a toy with tons of options. You could also look at reviews of the toy in those shops to see how other people experienced them.
6

Angle your toy toward the back of your vagina to get a feeling of fullness.
You can angle the G-Spot vibrator directly toward the back of your vagina to maximize the feelings of fullness and reach toward your cervix. Another is option is you can angle it to press against the upper wall of the vagina, toward your stomach, which is the area often referred to as the G-spot.
7

Try the sandwich technique with your G-Spot vibrator.
The come-hither feature can be combined with other techniques, one of which is the "sandwich" technique. The sandwich technique, for example, is when you apply additional pressure from outside on the G-spot. To do this, press down the abdominal wall with your other hand just above the pubic bone. You can do this with your G-Spot vibrator to stimulate the G-spot even more intensively. Slowly feel your way and apply only light pressure at first.
8

Do some
edging while using your G-Spot vibrator.
Edging is a technique where you reach close to orgasm but stopping only to get back to teasing yourself or your partner. Moreover, edging is a fun way to experiment with your vibrator. You can do it again and again until you're in a lust-filled phase where you're super sensitive, and a mere touch can make you burst.
9

Use the G-Spot vibrator in the shower or bathtub!
A lot of G-Spot vibrators are completely waterproof. Just make sure that that detail is in the toy's instructions. Try the standing doggy position with it and enjoy your warm bath as you play along. Or, if you want to do it in the tub, spread your legs and gently insert the toy's shaft. Play with its vibrations and enjoy!
10

Clean and store your g-spot vibrator properly.
The bacteria in your bum doesn't belong in the vagina. Remember to use your toys as intended. Some are for anal play, and some are for vaginal play. But there are toys intended for both, so be mindful of them. For instance, if you've played with a toy for anal play, wash it first before using it again for vaginal play to avoid the spread of bacteria.
If you're going to keep a vibrator, you have to keep it away from dust, dirt, and prying eyes. Consider having a proper container for your love toy. A silk toy pouch is great to keep your toy's good quality and ensure that it is well-kept for long-term use. A toy pouch is a perfect container for your toy because it will keep your toy from bacteria, unwanted dust, and other forms of dirt.
Top Lauvette G-Spot Vibrators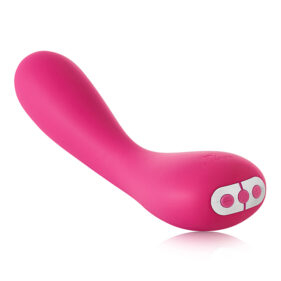 Je Joue Uma
Je Joue Uma Features Let Uma take you to orgasmic heavens tonight. The Je Joue Uma is a premium g-spot vibrator, offering a wide range of vibrations--- from a gentle purr to a deep rumble. It specifically has 5 vibration speeds and 7 powerful patterns for tailored play. Aside from the deep and orgasmic vibrations, this vibe also comes in a
Read more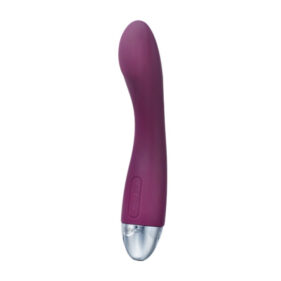 SVAKOM Amy Intelligent Vi...
SVAKOM Amy Intelligent Vibrator Features Upgrade your solo plays with this sleek vibe! The SVAKOM Amy Intelligent Vibrator has an intelligent mode that highly imitates the whole sex process from foreplay to climax. It has 6 vibration modes and is completely waterproof, making it ideal for sensual plays in the shower or bathtub. This exclusive waterproof vibrator for women by SVAKOM
Read more
Rosy Gold G-Spot Vibrator
Rosy Gold G-Spot Vibrator Features The Rosy Gold G-Spot Vibrator is perfect for both beginners in sex toys and those wanting to explore their options. This toy is very easy to use; just press the power button on the base, and you're good to go. It's also made of body-safe ABS, so it's easy to clean, which is perfect for you
Read more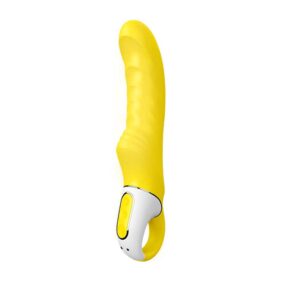 Satisfyer Yummy Sunshine
Satisfyer Yummy Sunshine Features Looking for a charming vibrator to add to your sex toy stash? Look no further as the Satisfyer Yummy Sunshine is here to cheer you up! It features a ribbed structure, strong vibrations, and a smooth shaft made of solid silicone. The shaft also comes with a curved design, hitting your g-spot accurately with every use. You can
Read more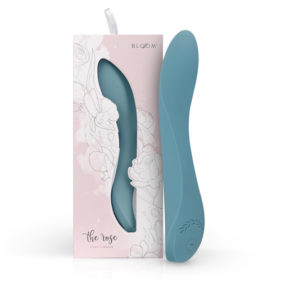 The Rose G-Spot Vibrator
The Rose G-Spot Vibrator Features Made from body-safe and hypoallergenic silicone + ABS, the Rose G-Spot vibrator is gentle for all skin types. With total dimensions of length 7.87" / diameter 1.4", it has a simple yet functional shape that can stimulate your G-spot, clitoris, and vagina. It has 5 different patterns and 5 speeds per pattern you can choose from
Read more
Frequently Asked Questions
Now that you've learned the different types of vibrators, you're now ready to start shopping for your G-spot vibe. But if you still have some doubts or questions lingering on your mind, don't worry, as we've answered some of the frequently asked questions about vibrators. Check them out!
1
What makes G-Spot vibrators different from other vibrators?
As its name would suggest, a G-spot vibrator is a pleasure device that vibrates to specifically stimulate the G-spot. The G-spot is a female erogenous zone that's known to be the key to intense orgasms. You can identify G-Spot vibrators from other vibrators as typically curved with a textured shaft to specifically massage its intended area.
2

 
My partner loves when I play with her G-Spot. Is it okay to surprise her with a G-Spot vibrator during sex?
If you've never tried sex toys with your partner, surprising them during the sex is a big no-no. They didn't consent to use those toys and might get the wrong impression. You'll ruin the steamy mood, hun. It's still best to talk about sex toys with your partner first.
And perhaps, you've been using sex toys for months now, then surprising them with a new sex toy can be more doable. Just make sure you surprise them with a new sex toy under the same category. For example, you've been using vibrators, surprise them with a new type of vibrator. In that way, they'll be thrilled rather than confused.
3

How discreet should my G-Spot vibrator be?
If you happen to live with a number of people, it's possible that discreetly enjoying a little solo pleasure time requires you to get creative. Moreover, you naturally just want to enjoy your alone time without worrying if that telltale buzzing can be heard from the next room. Ensure that you have a private space when masturbating. Look for an option designed to operate as quietly as possible; a quiet vibrator can be less distracting and discreet.
4
Will it cause damage on my vulva if I use my G-Spot vibrator too much? 
Sex toys cannot make your clitoris lose feeling entirely or damage it permanently. But make sure to practice toy hygiene. Clean your sex toy and your genitals with a mild soap before and after playing with it. If you use it for a while and start to go numb, you can always take a break. Plus, you can always try out a new sex toy to try new sensations.
5

I'm struggling to orgasm with my G-Spot vibrator. What should I do?
Setting your intention when you're exploring self-pleasure is good. But when you find yourself struggling to orgasm, you can always focus on enjoying the process too. You could lubricate more, explore angles you haven't tried, focus on calm breathing, or imagine a steamy sexual scenario you'd want to be in. Experiencing orgasm is one thing, but the process of exploring your body is something you should enjoy too.
Takeaway
Despite what you might see in movies, sex and self-pleasure aren't always quick and easy. Because of these societal factors, we think that sex is shameful, making it harder to achieve orgasm and sexual satisfaction. 
Don't be afraid to take charge of your sex life and find what you like. If that means you're able to find your G spot and rock it, good for you. If not? That's great too. No rule says there's one way to orgasm, and — for most women — it's normal to prefer a combination of efforts. Finding what works for you can take time, so be patient. We hope that you've learned more about what a G-Spot vibrator is and hope that you're encouraged now to open up to more erotic possibilities.