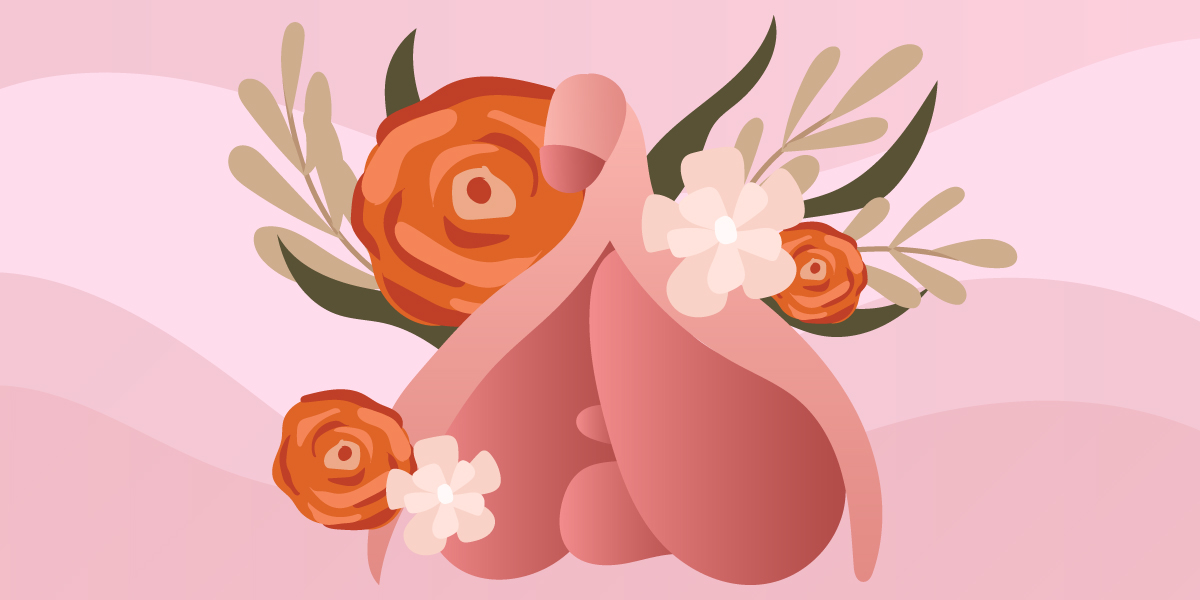 If you're familiar with the clitoris, you probably know that it's a little nub located on the upper part of your vulva and meant to be a pleasure center of the female genitalia.
However, did you know that the clitoris consists of thousands of nerve endings or that it can swell up during arousal? If you're shrugging your head right now, don't worry, as you're not alone in this one.
We know so little about the clitoris because there are not many diagrams, illustrations, or descriptions that explain this area. In fact, a detailed representation of the clitoris was only published in 2009. This is because the clitoris has been stigmatized, as the field of science was dominated by men for centuries. Sigmund Freud, the founder of psychoanalysis, even sees clitoral orgasms as "immature." To fully "become a woman," that individual must let go of enjoying clitoral orgasms.
Thankfully, progress was made, debunking false claims about the clitoris; it eventually was recognized as the pleasure center of the female body.
However, despite the recognition, the clitoris is still not discussed in most modern reproductive health or sex-ed classes; instructors would often show a full diagram of the parts of the vagina, but the clit is usually out of the picture. And with slang terms such as panic button and devil's doorbell, the clitoris is often seen as a "malicious" part of the female body.
This is why despite the orgasmic sensations that a clitoris can bring, it's often overlooked during sex. It has also become a joke at some point, as people see this spot as "impossible to locate" or that it's "invisible to the naked eye." That's not the case, though, as the clit is pretty accessible to anyone— it's just that no one has educated us about its location and function.
It doesn't have to be this way, though. We've got the internet on our backs now, so let's educate ourselves and clear out the misconceptions surrounding this pleasure organ. For today's article, we're going to share the different fascinating facts about the clitoris. Let's get started!
1

The clitoris is like an iceberg.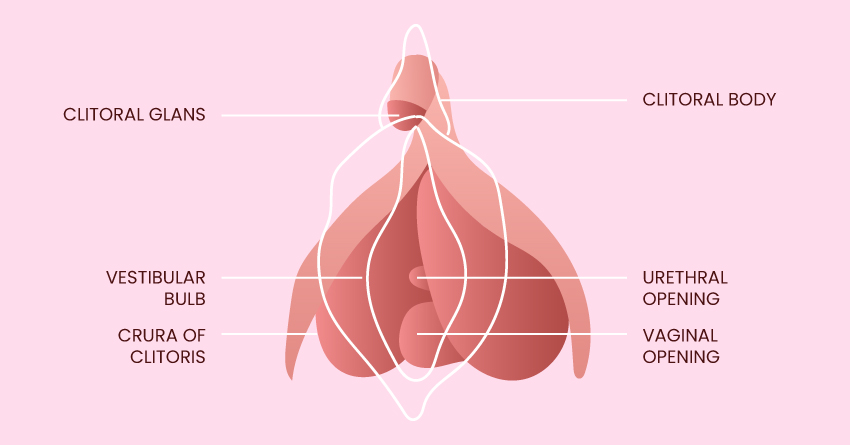 One of the biggest misconceptions surrounding the clitoris is it's a pea-sized nub. Well, the visible part of the clitoris is indeed a small nub, but there's more to this organ that meets the eye.
Similar to what an iceberg is, a clitoris consists of two parts. First is the glans clitoris, the tiny nub located on the upper part of the vulva. It's covered with a clitoral hood or prepuce and is the most sensitive part of the female body. In comparison to an iceberg, this part is the tip of the iceberg. Small but visible.
On the other hand, the internal clitoris is the remaining part of the iceberg, huge yet hidden. The internal clitoris consists of the two rounded internal extensions called the vestibular bulbs and two slender external extensions called corpus cavernosum or crura.
You're probably thinking… "Okay, so the clitoral nub brings tons of pleasure to my body? But how about these internal bulbs and extensions? What's their purpose?"
The internal part of the clitoris is why the g-spot even exists in the first place. Though this is still debated by the sexperts, more studies have been popping up and backing up this claim; more on this in the next section.
2

The internal clitoris is the reason why the g-spot exists.
Recent studies have shown that the g-spot, the spongy pleasure tissue that swells up when a woman is aroused, is not a distinct part of the female body. It's actually the spot wherein the root, and vestibular bulbs of the clitoris are placed. When you touch the spot, you're indirectly stimulating the internal clit, hence bringing orgasmic sensations.
3

The penis and clitoris have a similar structure.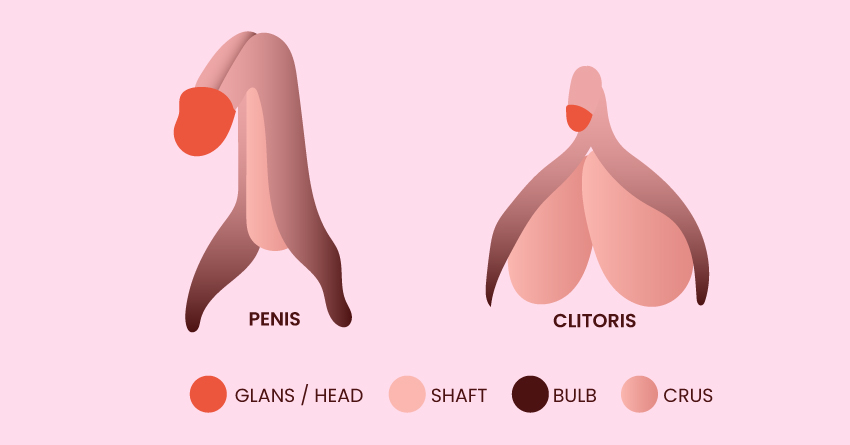 Another fascinating fact about the clitoris is that the clitoris has an identical structure to the penis. Just take a look at this post from pelvicguru1 to see the similarities. The clitoris has glans, the penis has glans too. The clitoris has a clitoral hood that covers the pleasure nub, which is pretty much what the foreskin does to the glans penis.
The science behind this is that during the first six weeks of pregnancy, all developing fetuses actually begin as cis-female; we all have a clitoris during this period. Eventually, the genital structure will develop into a penis or vulva and vagina, depending on the release of testosterone levels after those first six weeks.
Aside from the overall structure, a penis and clitoris have another similarity: they both get erect during arousal! Yep, you read that right, a person's clit actually swells up when they're horny; more of that in the next section.
4

The clit can grow up to 300% percent during arousal.
Yep, cisgender women get hard-ons too. It may not be as intense as what cisgender men experience, but an erection nonetheless. When a female person gets aroused, blood rushes to the erectile tissue that makes up the clitoris. This will then cause the whole clitoris to swell up, similar to the penis rising up when aroused.
According to Heather Jeffcoat, a recognized expert in the field of Women's Health Physical Therapy and author of Sex Without Pain, the glans can "peak out of the clitoral hood and grow in size 50 to 300 percent."
Next time you're going for a solo or couple play, try touching your clitoral nub and see if it swells up; don't get scared if it does, as this is a normal response to arousal.
5

The clitoris is made up of about 8000 nerve endings.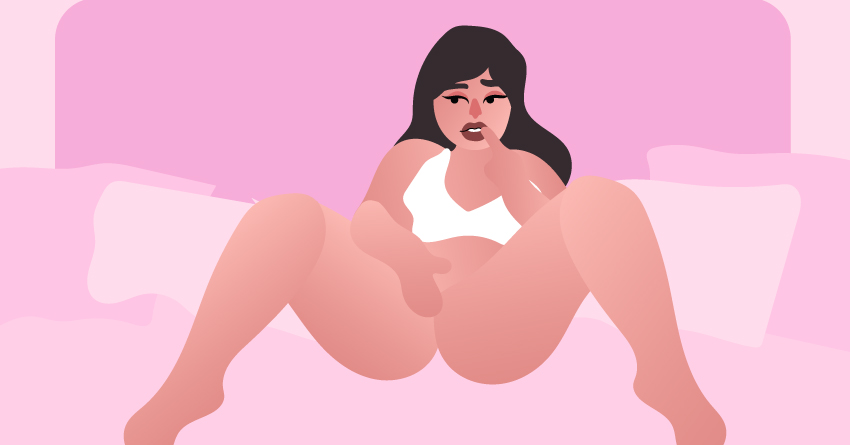 Ever wonder why touching the tip of your clitoris feels so gooood? Well, you've got to thank the 8000 nerve endings underneath your pleasure nub; it's double the number of nerve endings in a man's glans penis.
According to Alli Sebastian Wolf, a well-known Sydney artist raising awareness of female sexuality, a clitoris comprises 18 parts. It consists of erectile tissue, muscle, and nerves, enabling blissful sensations when the area is stimulated. "All those little pieces are working together to create the amazing sensations that anyone with a clitoris feels when they're having orgasms," said Wolf during her insightful interview from The Guardian.
6

The clit actually has a pleasure limit.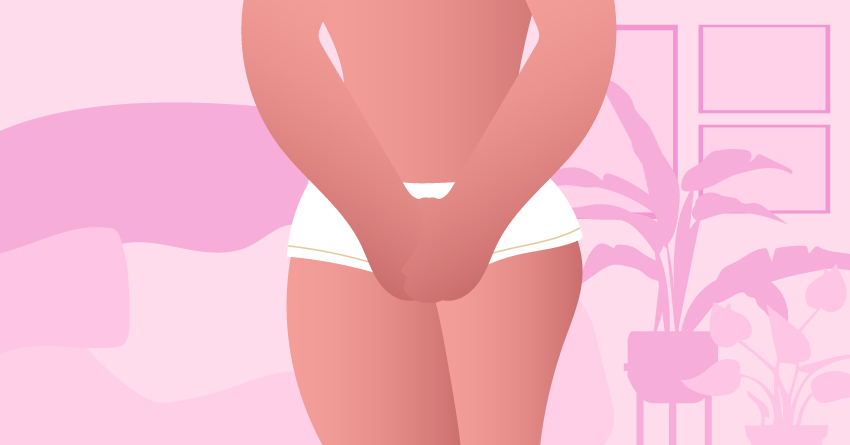 Though it's fun to experience intense Os over and over again, playing with clitoris glans for an extended period can cause clitoral overstimulation.
According to Dr. Jennifer Landa, the Chief Medical Officer of BodyLogicMD, during her interview at POPSUGAR, clitoral overstimulation occurs right after the climax. During this period, the clit is hypersensitive, and you're not supposed to touch the area. You can still try, but there's a possibility of clitoral pain, chafing, or irritation.
The good thing about this, though, is that overstimulation is temporary. Just rest your clit for a few hours, and it'll be as pleasurable as it was before. So for those who are planning to have masturbation-a-thon, make sure to not overstimulate your clit. Once you've orgasmed from the clit stimulation, just focus on your other erogenous zones until it's ready for round 2!
7

The clitoris comes in different sizes and colors.
Remember, every cisgender woman's clitoris is unique. There's no such thing as a standard when it comes to its appearance. The clitoris glans can be bigger or smaller than a pea; some clit sticks out, while others are fully hidden under the clitoral hood. So don't get worried if your clitoris doesn't look like the one that p*rn stars have. However, if your clitoral hood or clitoris glans have questionable marks causing pain or discomfort, consult a healthcare professional immediately.
8

The distance between your clit and vagina can be the cause of your intercourse woes.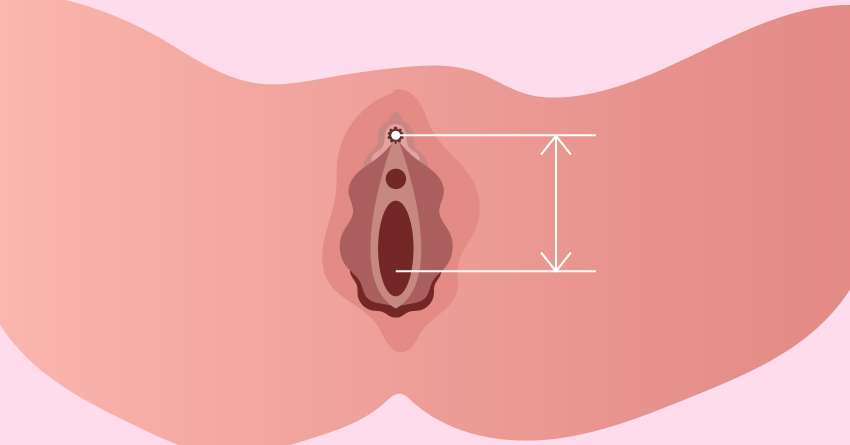 Do you have a difficult time reaching orgasm during vaginal sex? Researchers suggest that one of the reasons preventing cisgender women from reaching their Os is the distance between their clitoris glans and their vaginal opening (C-V distance).
This theory started way back in the 1920s, when Princess Marie Bonaparte, known as Princess George of Greece and Denmark, French author and psychoanalyst, was having some issues with experiencing orgasms. She then started gathering data from her patients. She discovered that women with a glans clitoris less than 2.5 centimeters from their vaginal opening may experience more orgasms than someone with a C-V distance of more than 2.5 centimeters.
The research about this theory continued by the 1940s, wherein a group of researchers led by Carney Landis discovered that women with a shorter distance between the vaginal opening and urethral opening can climax more easily.
By the 2000s, researchers Kim Wallen and Elisabeth Lloyd worked the previous studies using modern statistical methods. They've discovered that female people with shorter C-V distance may experience more Os because the penis can directly stimulate the clit as they thrust in and out of their partner's vagina.
But before you check your C-V distance, keep in mind that the distance between your clitoris glans and vagina doesn't determine how fulfilling your sex life is. Even if your partner's penis can't stimulate your pleasure nub directly, you can still have a fun penetrative action with them. You can ask your partner to stimulate your clit during sex or use finger vibrators, mini vibrators, tip vibes, couple vibrators, or clit suckers.
9

The size of your clitoral hood can affect your Os.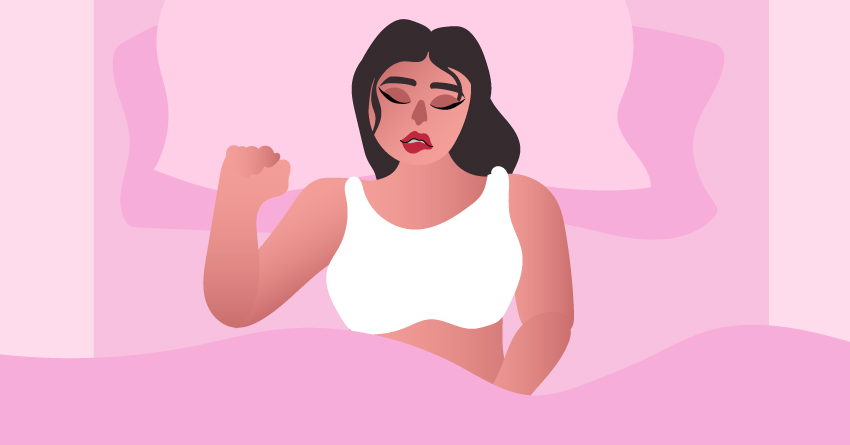 Did you know that the thickness of your clitoral hood, the small flap of skin that surrounds the clitoris glans, can affect your ability to orgasm?
According to this Healthline article, having a thicker hood can bring minor challenges in achieving clitoral orgasm. You'll need to apply more direct pressure on the area or gently draw back the hood to play with your clit directly. We also suggest getting a tip vibrator for pinpointed stimulation or mini vibrators with rumbly vibrations, such as We-Vibe's Tango X.
10

You can reduce the size of your clitoral hood through surgery.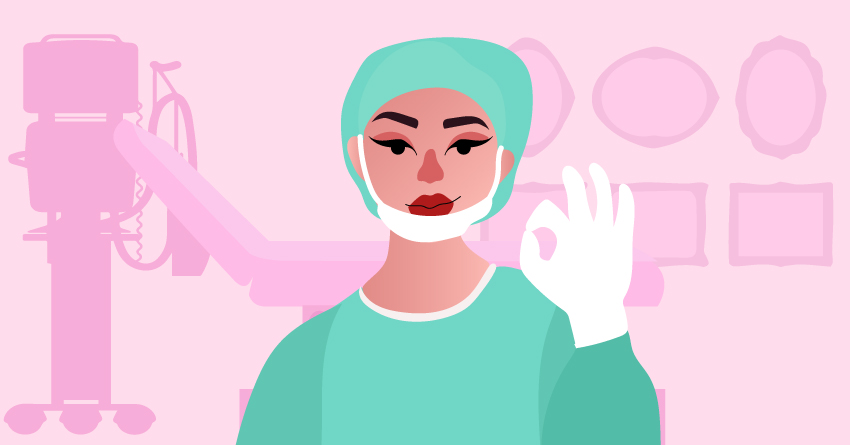 Aside from the thickness, the size is another aspect of the clitoral hood that can affect a cisgender woman's ability to cum. If the size of the hood is so large that there's no way to access the clitoris glans, it can cause some issues in the bedroom. Not only is it difficult to reach orgasm through clit stimulation, but it can also impede someone from experiencing sexual arousal at all. Some women with large hoods also experience discomfort when wearing snug fabrics.
Now, if you're someone with a larger clitoral hood, there are still ways to experience sexual satisfaction. You can opt for super-strong vibrators, clit suckers, or tip vibrators. If you can retract the skin without immense pain, you can just fold the skin up to expose the glans clitoris. However, if you're still having issues with the suggestions we've just mentioned, you can opt for a clitoral hood reduction.
Clitoral Hood Reduction Surgery, also known as clitoral hoodoplasty and clitoral hoodectomy, is a cosmetic gynecological procedure that aims to remove the excess clitoral hood to appropriately expose the tip of the clit. It's promised to improve sexual satisfaction, bring more clitoral orgasms, and enhance the cosmetic appearance of the vulva. This procedure can last over 1-2 hours, depending on the clinic. As for the cost, the price range starts at sixty thousand pesos (Php 60,000 or about $1200) in the Philippines.
If you have the budget and if your clitoral hood has fully affected your ability to reach sexual satisfaction, then you can go to reputable cosmetic clinics to get this surgery. However, treat this as a last resort; if you can still have orgasms and have sexual fun with a large hood, no need to go under a knife.
11

There's no one-technique-fits-all when stimulating the clit.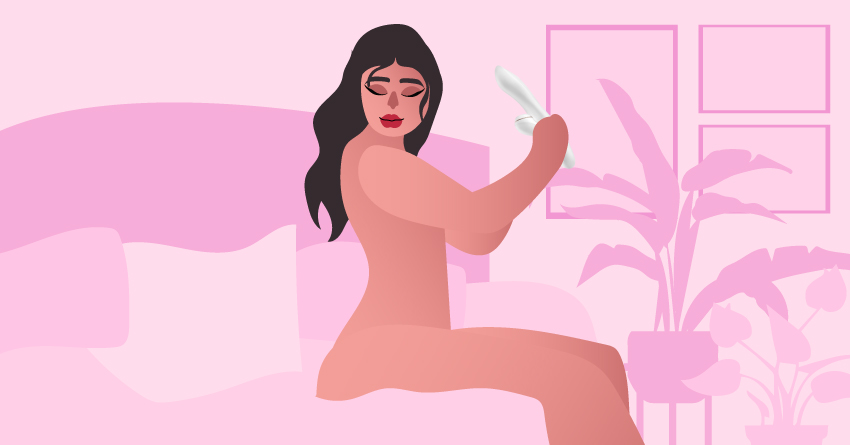 Another misconception surrounding the clitoris is that it's like a button; just press it, and orgasms will soon follow. That's not the case, though, as every cisgender woman's clitoris glans is unique; they respond differently to stimulation. Some women may love up-and-down rubs on their pleasure nub, while others may like tongue swirls on the area.
So if you're going to pleasure your own or your partner's clit, try different clitoral stimulation and cunnilingus techniques, then see which types of stimulation work best for your body or your partner.
12

The clitoris changes with age.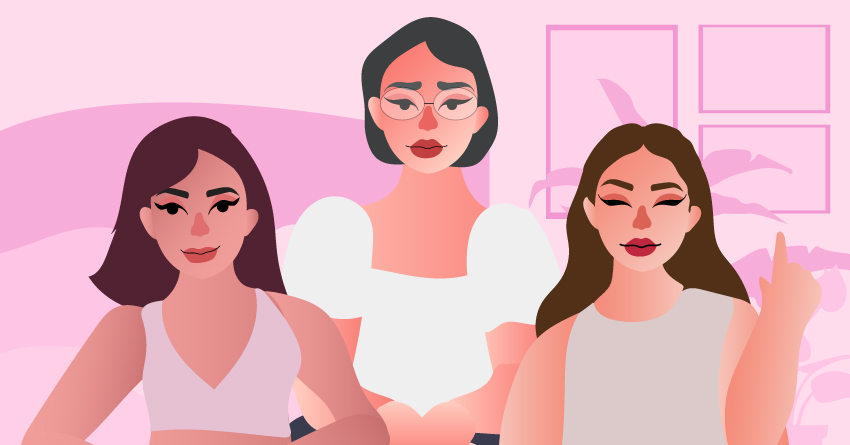 Another misconception about the pleasure nub is that it never ages. However, numerous sources are stating the opposite; it actually changes with age.
Yes, it may not change color or turn wrinkly once you've hit menopause, but the clitoris may shrink or get bigger, depending on how you use it. This means if you masturbate and have sex regularly, it can get bigger as time went on. Meanwhile, the clitoral nub may get smaller and less sensitive if you don't use it as much.
13

You can squirt through clitoral stimulation.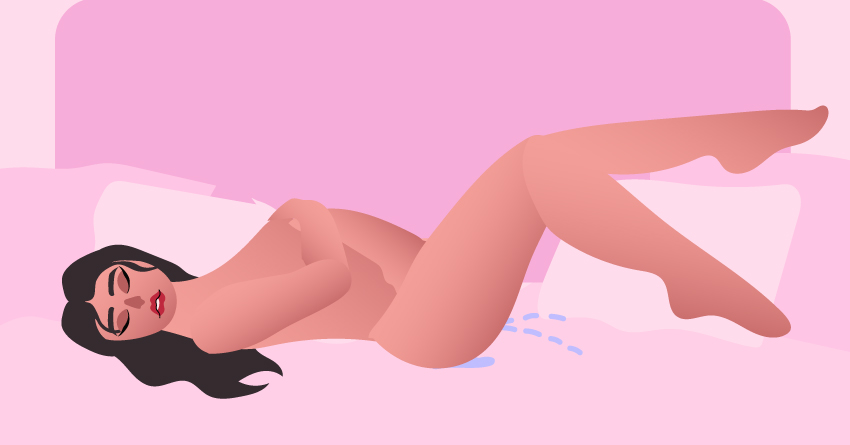 One of the common myths about squirting is that you can only achieve it through vaginal play, specifically with the g-spot. However, recent studies have shown that women can squirt through clit stimulation. So if you're having some difficulty with playing with your vagina, consider mastering some clit-play techniques or invest in high-quality clitoral toys, such as tip vibrators, mini vibrators, lay-on vibes, and clit suckers.
14

Using a vibrator wouldn't desensitize your clitoris.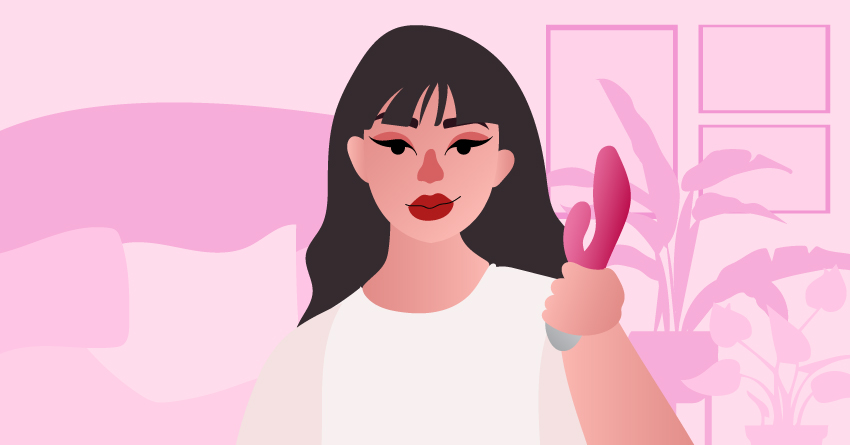 Another common misconception surrounding the clitoris is that using sex toys regularly can permanently desensitize it. This is nothing but a myth, as studies show that vibrators can't numb your clitoris, whether they're super-strong or incredibly rumbly.
Now, there's a possibility that you might feel some subtle numbness in the area, but it usually happens right after reaching climax and goes away within a day. So if you're hesitant about trying out sex toys because you're afraid of desensitizing your genitals, sashay those worries away!
15

The clitoris can help women conceive.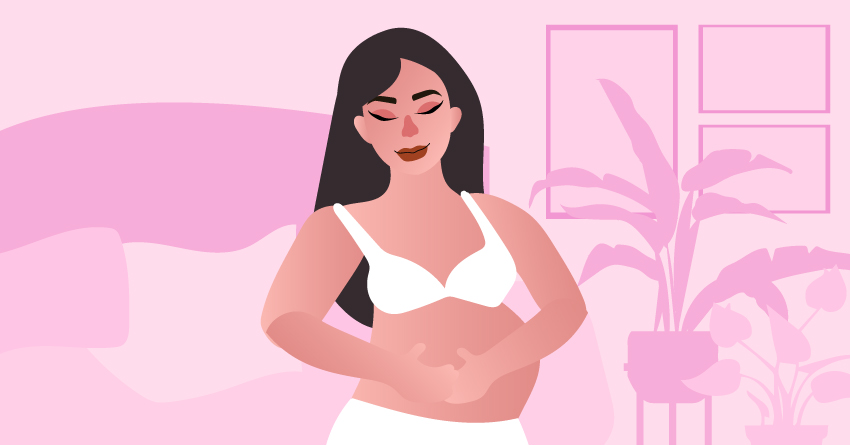 Rcent studies suggest that the clitoris is actually the key to conception. According to a 2019 study published in Clinical Anatomy, the clitoris sends signals to the brain, activating it to increase blood flow, vaginal lubrication, and vaginal acidity— all of these can help the incoming reach the egg. So if you're trying to get pregnant, consider amping up the foreplay and ensure that your clitoris is fully aroused before penetration; give your body enough time to prepare for what's about to come.
Takeaway
Recent studies have shown how powerful a clitoris can be. Not only is it considered as the key to strong orgasms, but it's also seen as a crucial part of the conception process. So if you have a negative perception of this pleasure spot, we hope that you'll be able to unlearn these negative messages and break the cycle of stigma surrounding the clitoris and female pleasure.
Don't also forget to give your c-spot the pleasure that it deserves! Treat yourself with clitoral toys such as mini vibrators, panty vibrators, clit suckers, and more. Click this page to read more insightful articles to learn more about the clitoris and other female erogenous zones.