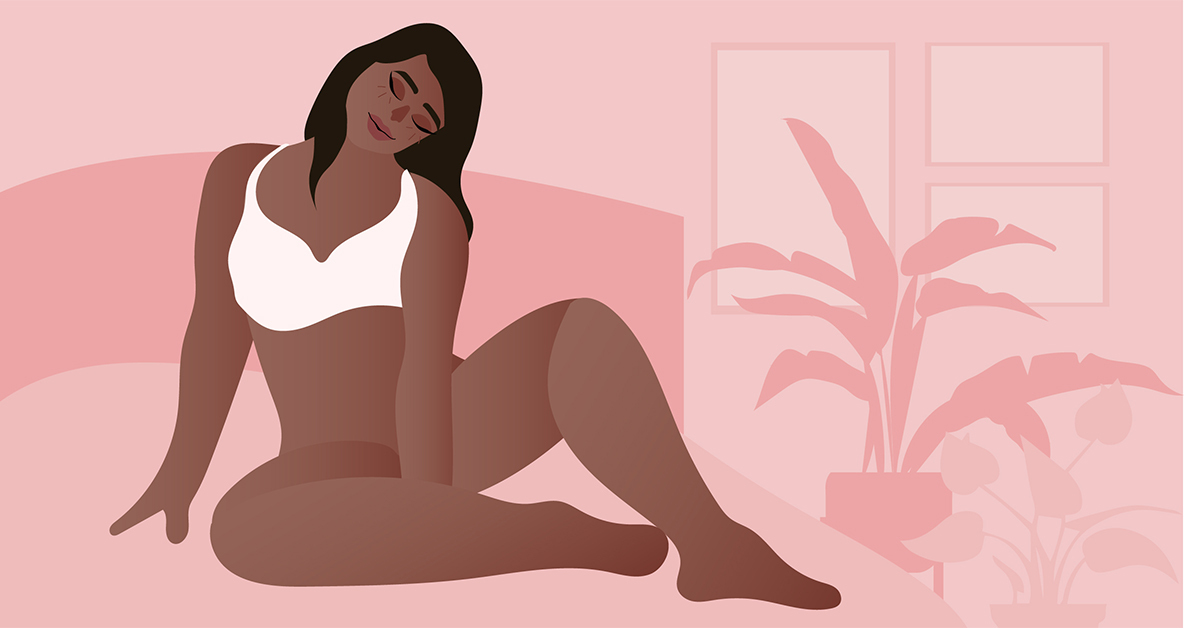 If you're looking for the best female masturbation techniques, you're in the right place, boo. Here is our comprehensive guide on the different masturbation techniques, giving you the power of multiple orgasms… at your fingertips! We're also going to discuss the different erogenous zones as well as masturbation tips, so make sure to stay tuned for that.
Erogenous Zones 101
Before we discuss the different female masturbation techniques, you have to know the basics first—your erogenous zones. For those who are not familiar with the term, erogenous zones are the areas in your body with heightened sensitivity. If you touch these specific areas, it'll produce a sexual response aka you'll get wet or aroused.
The Appetizers: the neck, the ears, the lips, the armpits, etc.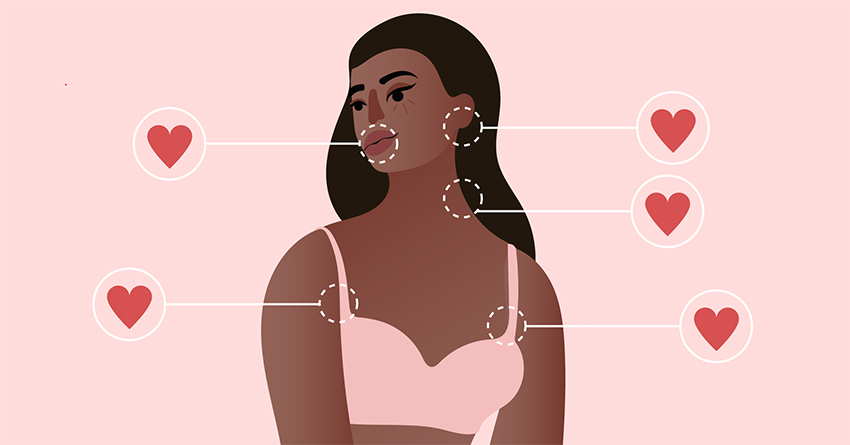 Every part of your body is connected. The more body parts you lavish your attention on, the more complete your orgasm will be. The more you wake up adjacent parts of your body, the more aroused and ready your main erogenous zones will be. And you want a full-course meal, don't you? Common spots are the scalp (ever wonder why your partner pulling your hair felt so sexy), ears, the side of the neck, those hollows in your shoulders between the bones, where your skin sinks, your clavicles, your entire chest that sends nerve sensations all the way down to your breasts, your armpits, the insides of your biceps and forearms, fingers, between your stomach, where the skin on your hips dip on the pelvis, your lower back, below the belly button, the sides of your stomach, your feet, knee pits, butt, and of course, your groins, with nerves that lead all the way your vulva! The only way to discover what you like is by experimenting, so go ahead and take a pleasure trip around your whole body.
The Clitoris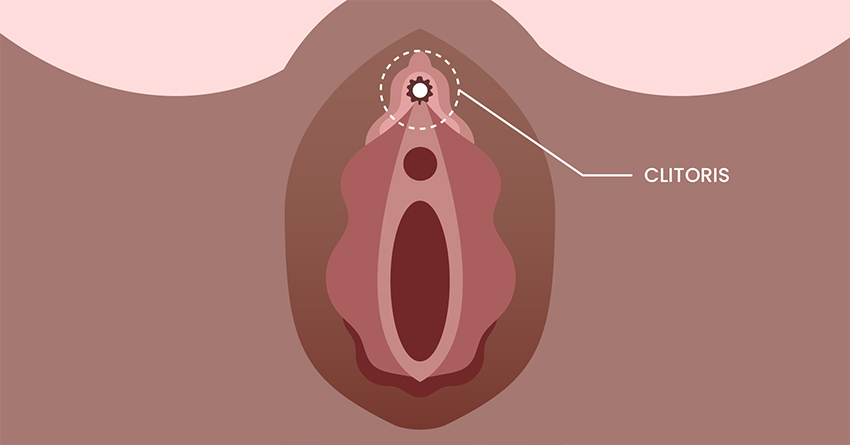 If you've read tons of blog posts and books about female masturbation techniques, you're probably familiar with this part. The clitoris is an organ with the sole purpose of giving pleasure – ain' it fun being a girl? And no, your clitoris is not just that little bulb between your legs, over your vaginal opening. In fact, it stretches below the bulb (If you've been checking illustrations of the female anatomy, you know those little legs? That's still part of the clitoris!) all the way into your vagina. It is the organ responsible for most female orgasms and will need direct stimulation if you want to reach the big O.
The G-Spot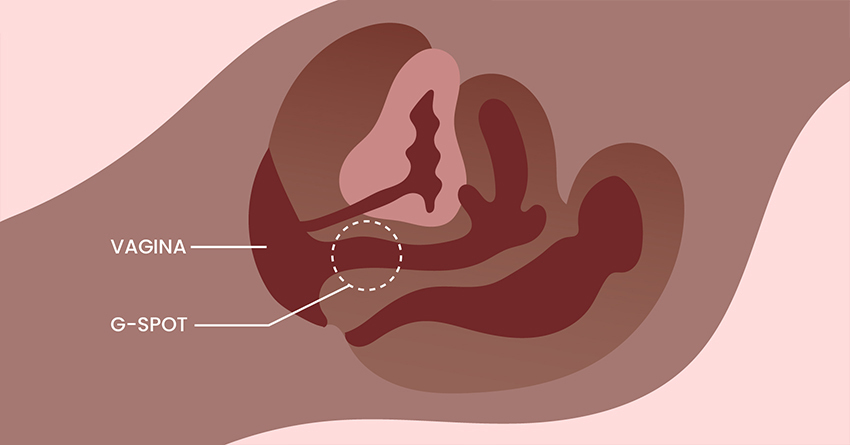 Along with the clitoris, the G-Spot is heavily mentioned on various resources about female masturbation techniques and sex, in general. The g-spot is part of the clitoral network, found on the upper front wall of the vagina. It's that spongy, slightly raised part. To reach the g-spot, you need to be highly aroused first. Then, insert your fingers in your vagina pointing towards your belly button, and curve your fingers in a "come hither" motion. There's no specific spot you have to hit because the g-spot is an entire region. Have fun exploring pleasure in different places!
The A-spot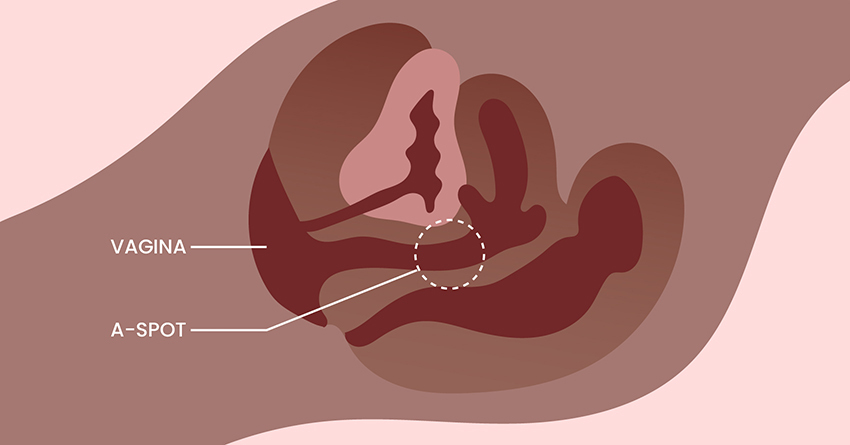 If you've experienced an orgasm through deep vaginal penetration, then you've probably reached the a-spot before. The anterior fornix zone, or a-spot, is located at the very end of the anterior wall of your vagina. It is also known as the female prostate. To find it, start from the g-spot you just unlocked. It leads to a straight line 4-6 inches into your a-spot, which you'll feel just before the tube that is your cervix. Your a-spot is made of sensitive tissue that will lubricate when stimulated, so if you're getting even wetter, you've hit the spot!
The Breasts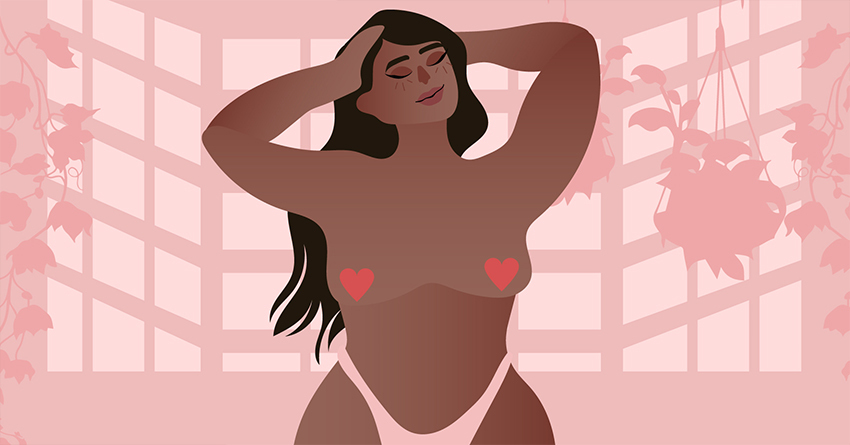 A very useful thing to keep in mind when pleasuring yourself is that every part of our bodies is connected. Your nipples are not the only things that contribute to pleasure in the chest. It's connected to the areola, the raised and darker skin around your nipples, which is connected to the breast, which is connected to the breastbone and clavicle. For maximum results, leave no part of your chest untouched! The more every part is stimulated, the more blood flows through your erogenous zones, making them more sensitive for heightened pleasure. If possible, touch your breast while doing the listed female masturbation techniques below—you'll surely have a grand time.
The Cervix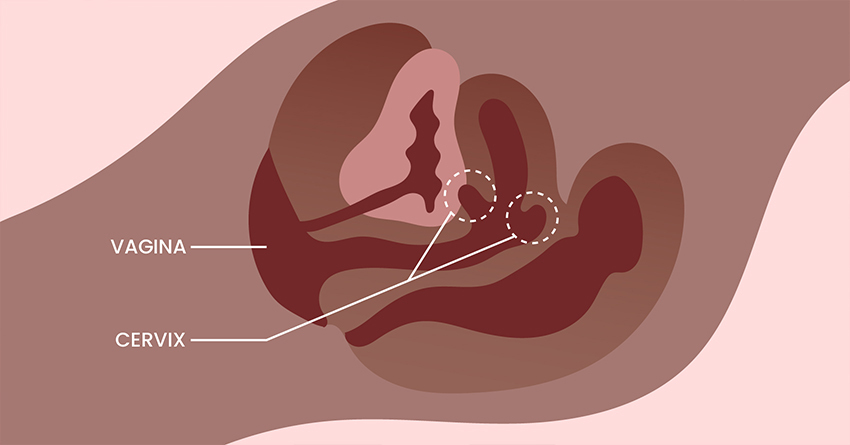 Your cervix is the tube that has an opening, leading semen to your uterus. It's located at the very end of your vagina, so you must search deep, be very much aroused, and use lube to help you find your way! It will feel like the tip of a nose, with a hole so small you won't be able to insert a finger inside. Since its opening is so narrow, you'll have to loosen it up to start having fun with it. If you compare the cervix with the clitoris, you could say that the clitoris is quite shallow, with orgasms that come and go quickly. With the clitoris, only the muscles in your vulva will contract, as opposed to a one coming from the cervix, where the muscles in your pelvic floor, even those near the stomach will feel contractions.
Female Masturbation Techniques
Now that you've learned some of the sweet spots, let's move on to the main course. We got you 12 tried-and-tested female masturbation techniques. Take a moment to read each of the techniques and assess what works for you. If you can try all the techniques below, the better!
Hinting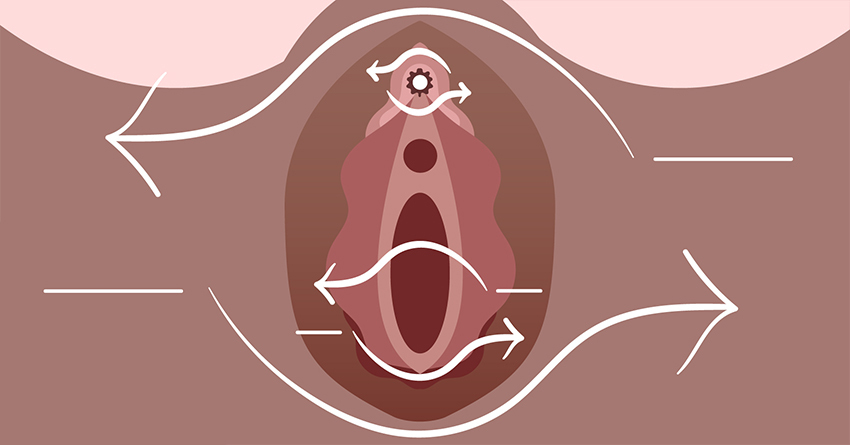 Hinting is all about building anticipation. This is one of the female masturbation techniques that are used for pre-game. With this method, you're basically ignoring your most sensitive spots, making you more aroused than ever. Once you can't hold it in, you then start stimulating the said spots for that sweet bliss. Now, it's up to you on which parts you should be ignoring before the main action, but here are some suggestions.
Hinting the Vulva: Play around with your nipples then slowly run your fingers on your lower thighs, skipping the vulva. Repeat the motion a few times until you can't hold it in.
Hinting the Clitoris: With this hinting technique, you're touching the other parts of your vulva, except the clit. You can do this by rubbing your labia then lightly touching the area surrounding your clit. You can also directly touch but just with light taps, just to tease it a bit more.
Hinting the Vaginal Opening: With this hinting method, you basically play with your vulva, without inserting your finger or toy inside your vagina. You can also put it in, but not enough to make you reach climax. You can also play with your vaginal opening just to tease it a little bit more.
Rhythm Technique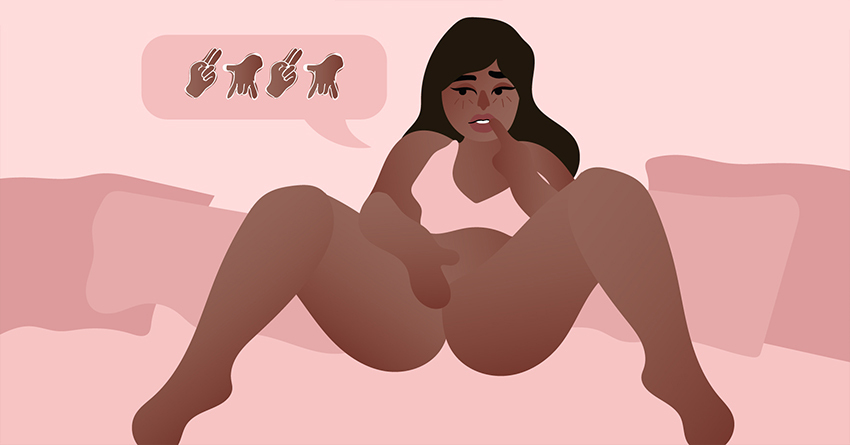 Sometimes, all it takes is patterned tapping, rubbing, or thrusting. Whether you're going to finger yourself or use your trusty sex toys, having a rhythm while doing other female masturbation techniques can amplify the experience. Now, you can experiment and discover the rhythm that works best for you. But if you're pretty much clueless and wanted a guide, here are some types of rhythm that you can try during solo-play.
Irregular: As the name suggests, this type brings a random pattern. Some women enjoy having an unpredictable rhythm during their solo play since it keeps the suspense in. Now to do this, you basically tap, rub, or thrust your fingers or sex toys randomly.
Skipping: With this type, you take a break in between each motion. For example, you tap your clitoris, then skip for a second, then tap again. Most women love this technique because it brings slower buildup—leading to a more intense orgasm.
Constant Pattern: In a hurry? Want to reach that awesome O as fast as you can? This is the rhythm type for you. With the constant pattern, you basically don't skip at all—the motion never stops until you reach orgasm. Now, you can do this with your fingers as you rub intensely your clit, but this works best with a vibrator as it can provide continuous pulse as your fingers can get tired with this technique.
Back to Back: For this type, it's like the constant pattern one, but slower. When doing this technique, you're going to repeat the previous motion with no pauses in between.
Edging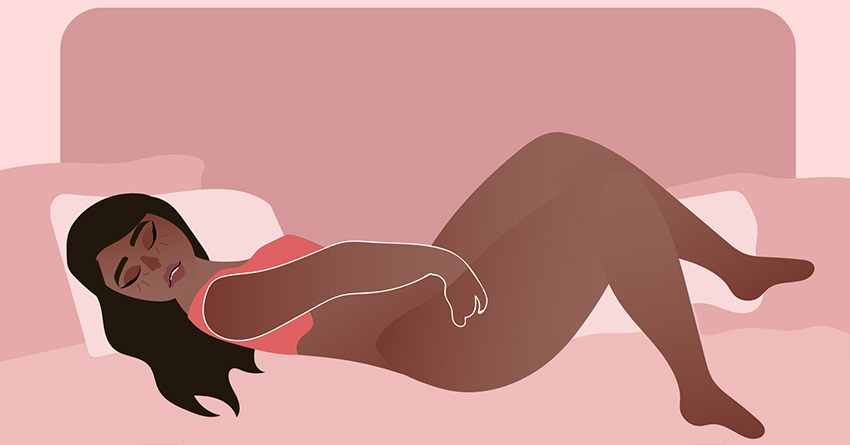 Edging is a masturbation technique wherein you withhold your orgasm to get a longer and more intense orgasm later on. Now, you're probably thinking that this is easy to achieve, but that's not necessarily the case. In fact, it's one of the challenging female masturbation techniques on this list. This is because most of the time, it's just darn hard to stop yourself from reaching that heavenly bliss. With that, we got you some edging methods that will help you achieve edging successfully.
Pausing Method: With this technique, you basically stop touching yourself when you feel like reaching the big O. You then wait for a few minutes to calm your body, then start all over again.
Distraction Method: With this method, you're not necessarily stopping to touch yourself, but simply moving your fingers on other areas. Let's say you're going to reach climax through clitoral stimulation—when you feel like you're going to have an orgasm, you move your focus and your fingers from the clitoris to the other parts of your body, such as your nipples.
Continuous Method: This technique is similar to the distraction method, but with minor tweaks. For this one, you're going to move your fingers to the other parts of the vulva the moment you're about to cum. After a few minutes, return your fingers to your clit or vagina to stimulate it, then shift again the moment you're about to orgasm. Keep doing it 'till you can hold it in for stronger orgasms.
Circling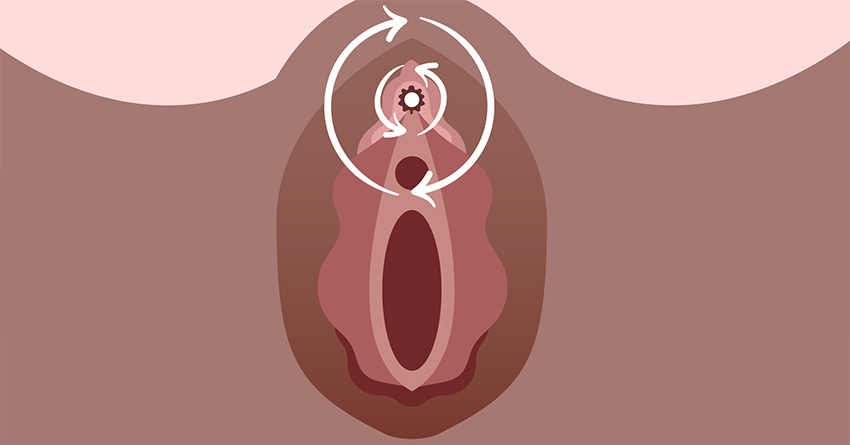 Just like most of the female masturbation techniques on this list, this method is all about pleasuring the clit. You only need to do a continuous, circular motion around the clit, either with your finger or vibrator. You might wonder, why would this be an effective masturbation technique? What separates this from the other motions, such as up-and-down or side-to-side? Well, according to numerous studies, pleasure only builds when the hottest spots are stimulated repeatedly—and circular motions are the most efficient way to do this. It keeps the momentum going until you reach that heavenly bliss. Now, it's up to you if you're going to put heavier or lighter pressure while doing this technique, you can start with light ones then increase the pressure as you go on. It's also up to you how slow or quick the motions are, though we suggest you start off at a slow pace then slowly increase it throughout the play. As for the location, it's up to you on wide the circle is. But if you're not that sure on how wide or where to do these circular motions, we suggest trying out these circling variations.
Indirect Circling: You're doing the circular motions away from the clitoris and the hood.
On-the-Hood Circling: You're encircling the clitoral hood without directly hitting the clit.
Off-and-On-the-Hood Circling: You're giving circular motions on the clitoral hood, with occasional direct tapping or rubbing on the clit.
Direct Circling: This circling technique is perfect when you want to reach that sweet, sweet O. For this one, you'll giving small circular motions directly to your clitoris. For a better experience, you may even take the hood out of the way by lifting the pubic hair area with your hand or by pushing the hood upward with your fingers.
Surprise Technique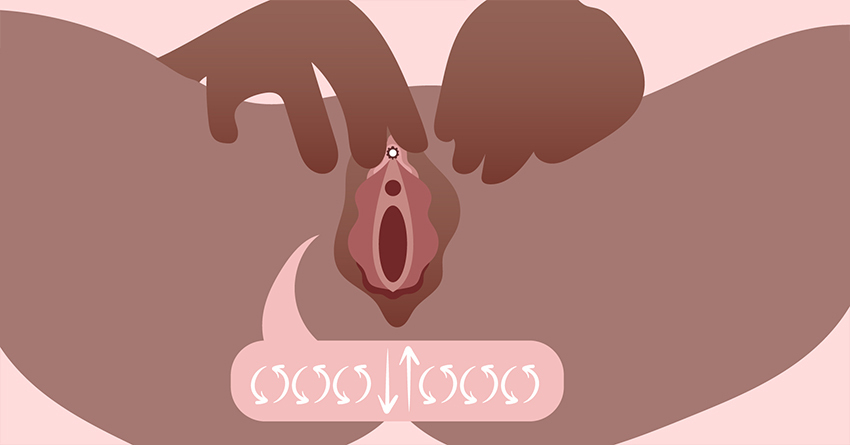 Some women prefer to do the tried-and-tested female masturbation techniques, but if you're someone who likes to experience various sensations during solo-play, this method is a must-try. For the surprise technique, it's all about going for a variety of motions (whether with fingers or toys) during solo play. There's no pattern to follow nor the standard of pressure or pace. All you're going to do is to do whatever that works best for you. Here are some variations of this technique:
Constant Surprise: There's no pattern at all. You're constantly trying new strokes, glides, rubs, taps, and thrusts. Now, for some, this could feel more exciting while others might get distracted with the constant flow of new sensations. If you're the latter, the second variation might work best for you.
Set Surprise: For this method, you're basically repeating a certain motion a few times, then switching to a new motion. Once you get bored with the motion, you can then switch to a new one.
Multiple-Orgasm Technique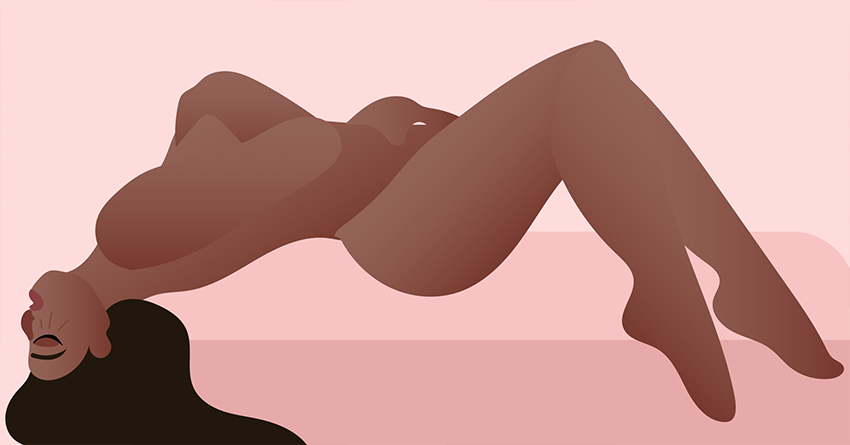 Now, most of the female masturbation techniques on this list help to get longer and stronger orgasms. But if you're someone who prefers to experience multiple orgasms, this is the perfect technique for you. Some women assume that they couldn't get multiple orgasms, as parts of the vulva can be hypersensitive after climax—stimulating it right after climaxing can be uncomfortable and painful, in rare cases. But that's not necessarily the case, it's still possible to have multiple orgasms in one session. You only need to discover how to rebuild the anticipation during the recovery period, or the gap between the first orgasm and the second orgasm. Here are the different ways to rebuild the anticipation for the second climax:
Don't touch the most sensitive areas and focus on the other spots on your vulva, such as the labia.
Go for gentler and slower motions.
Don't put so much pressure. Just increase it once the hypersensitivity has passed.
Try new rubbing or stroking methods. For example, instead of rubbing side-to-side on your clit, do a circular motion.
Layering Technique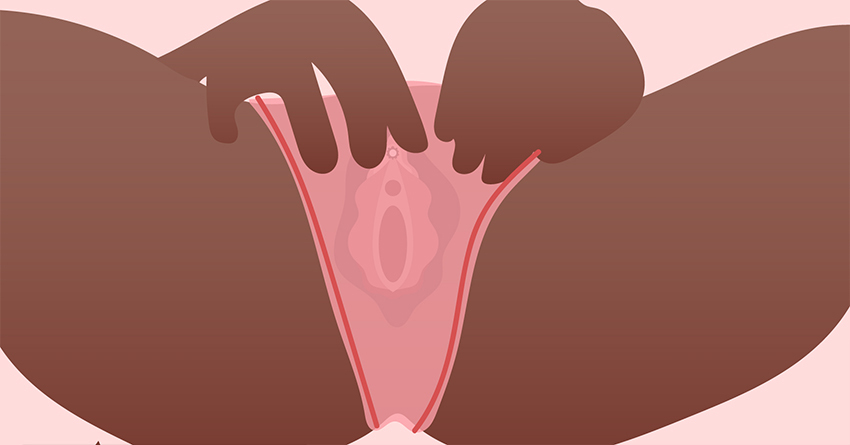 Sometimes, going to the direct route isn't enough. Some women have extremely sensitive clits that just rubbing it can already bring discomfort or pain. With that, they prefer indirectly touching their clitoris and prefer to move the layers of skin around it instead. This technique is called layering. It's one of the most effective, yet somewhat underrated, female masturbation techniques in this list. Now, there are several ways to do this method:
Layering through Fabric: For this method, you're basically touching yourself with your underwear on. Wearing underwear made from soft fabric, such as cotton, start lightly rubbing your clit and the other parts of your vulva. You can either do this to warm your body up for the main action or continuously do this technique until you cum.
Layering through the Pubic Hair Area: Ever noticed the area where your pubic hairs grow? You might think it's just some sort of cover to your intimate area, but it's actually near the nerve network that's connected to your clitoris. You can massage this area, putting a little bit more pressure to stimulate those nerves.
Layering it through the Lips: With this layering method, you're sandwiching your clit between your outer lips, putting an indirect and pleasurable pressure into it. You may squeeze in and out of it or move the sandwiched clit in an upward-downward motion.
Layering through the Hood: Another way of doing this technique is through that special clitoral hood. As the name suggests, it's a small hood that's covering up the other parts of your clitoris. Now, if you want to play with your clit through the hood-layering method, you can either glide it over, move the hood side to side or push it a bit either by sideways or downward, putting indirect pressure on your clit.
Pillow Humping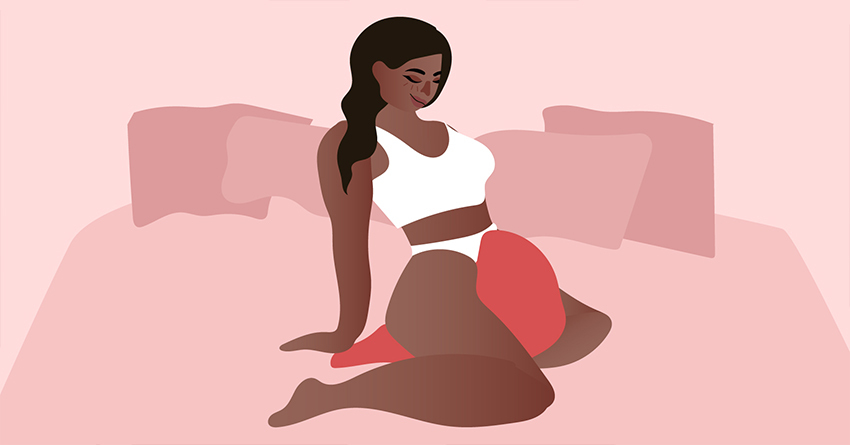 Grinding your vulva against a pillow (or anything that's soft and cushiony) can bring pleasurable sensations too. It's pretty much similar to the layering technique, so if you like doing that method, then you'll surely enjoy Pillow Humping. To try this wild ride yourself, take a pillow and sit on it, with your vulva on top of it. After that, start grinding your hips against it. You can adjust the pressure, your position, or even the type of pillow you're using until it feels hella pleasurable for you. Once you've learned the pressure and rhythm that works best, be consistent with it until you reach for the big O. Another great thing about this method compared to other female masturbation techniques is that your hands are free, allowing you to touch your other erogenous zones.
Showerhead Technique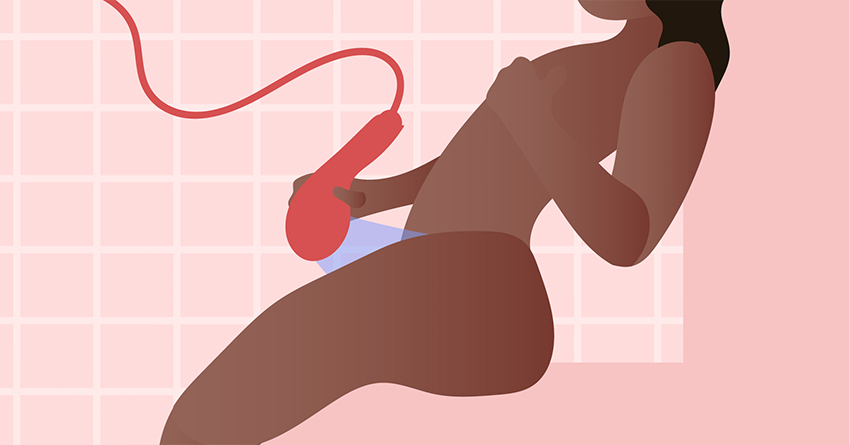 Another technique that you basically do in the bathroom, the showerhead technique goes something like this: You use an adjustable/movable showerhead, place it over your vagina, then turn it on and let the water flow towards your vagina. There's no specific science behind this, but the pleasurable sensation that you can get from this technique is most likely due to the pressure of the water that's pumping out. It also feels good especially if the water is cold as it sparks up more pleasure. It's also one of the female masturbation techniques that are basically mess-free. Once you reach that heavenly orgasm, all those secretions get quickly washed away by the water.
Nipple Play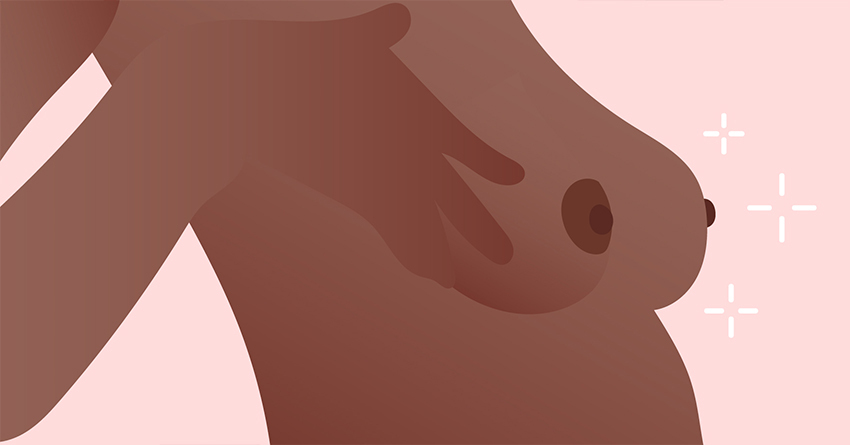 Most women think that the only way to get that sweet O is by vaginal and clitoral stimulation. But that's necessarily not the case. As we've mentioned earlier, your breasts are erogenous zones and with enough practice, you can actually get off just by playing with them. Now, how would you do that? Well, start abruptly tapping and rubbing them with the pad of your finger, and alternating back and forth from hand to mouth. You'll be mimicking the varied sensations a lover can give you – only you know your body better, and it will feel so much better! As for our advanced babes, you may also try blowing your own nipples. It will take some aiming skills, but try blowing on your own nipples to send jolts of cool temperature, making them more aroused as you warm them up again. And if you try, you will be able to tilt your face down, push your breasts up to meet your mouth, and give them licks and bites of your own! The experience of giving and receiving oral at the same time will blow your mind. You can also use sex toys for this one, such as vibrators or nipple clamps. For the vibrator, just place the vibrating toy on one of your nipples while your hand plays with the other nipple. As for the nipple clamps, put it on your nipple to squeeze it for a few minutes, then take it off and play with it. The nipples are more sensitive due to the squeeze, increasing your chances of reaching that heavenly O.
Anal Stimulation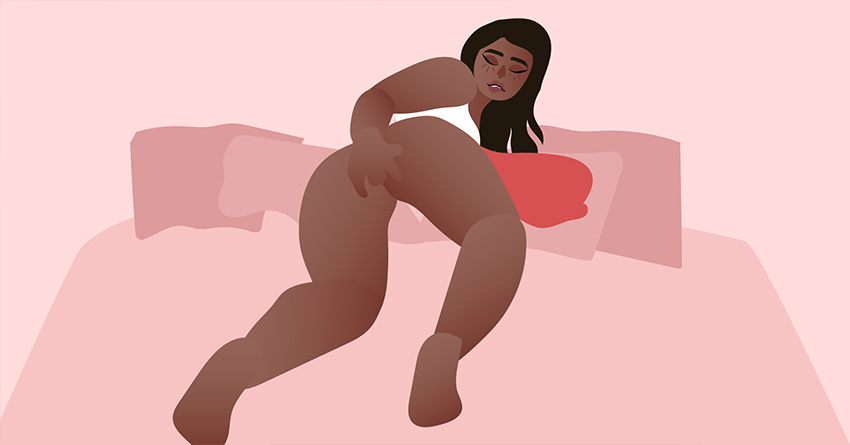 Contrary to popular belief, women can experience orgasms from anal penetration or anal play. It's because you can stimulate the G-Spot through the wall that's shared between the rectum and vagina. If you want to try anal play, you can use sex toys (small variations of a vibrator) or your fingers. Start massaging the outside opening of your anus to relax it. Once your body and your anus are relaxed, you may start penetrating it with your lubed up finger or sex toy. Start slow then increase the pace once you get more comfortable with it. Once you've figured out the rhythm and pace that works best for you, be consistent with it until you reach climax.
Mixed Technique
Now, what's great about the female masturbation techniques that we've presented here is that you can basically mix and match these methods. For example, you can stimulate your clitoris while penetrating yourself with a dildo, or play with your nipples while a clit-sucker plays with your clit. The options are limitless as long as you're creative enough.
Female Masturbation Tips
As you've learned the different female masturbation techniques, we can feel your excitement in trying those methods out. But before doing that, safety first! Here are 10 tips to keep in mind so you can keep enjoying your sexy fun without any hassles!
Always wash your hands before self-lovin'.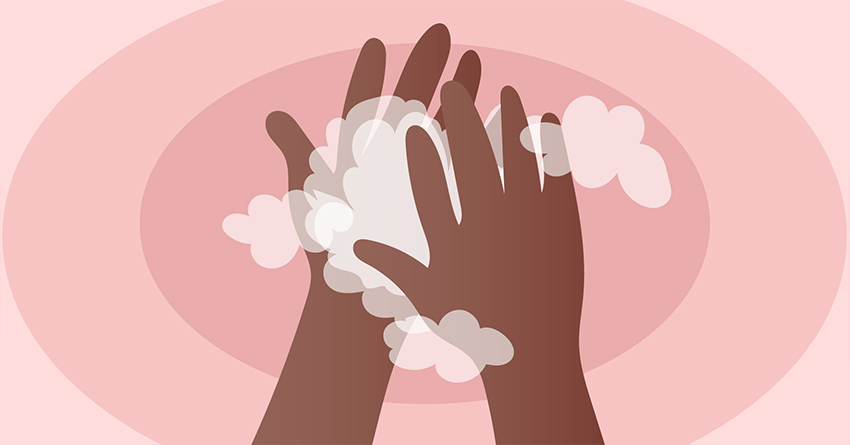 Do I even need to explain how much bacteria ends up on your hands from everyday life, most especially your phone? Before indulging in various female masturbation techniques, even if you're horny to the point of explosion, wash your damn hands first! It's worth the wait because if you end up with a bacterial or yeast infection, you won't have some happy time for a while.
If you use sex toys or props, clean them after.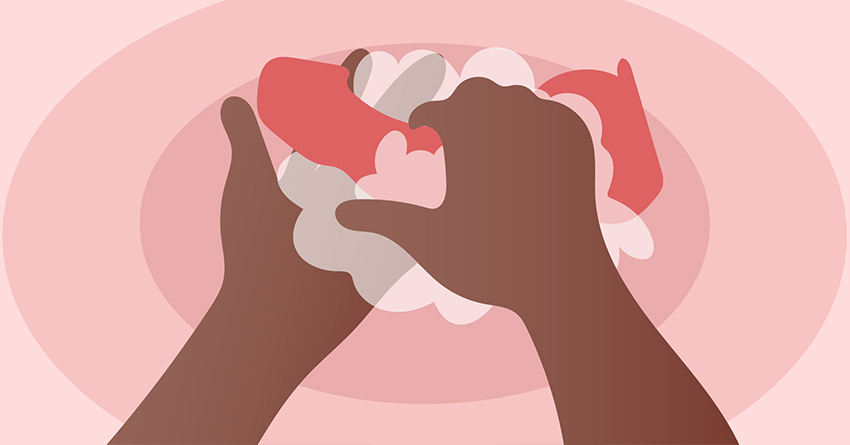 Most sex toys can be cleaned with soap and water. If you want something organic, use baking soda and vinegar. And for Christ's sake, if you used a household item, please do wipe it clean. Be courteous at all times, especially to yourself.
Get the timing right, so sexy time is uninterrupted.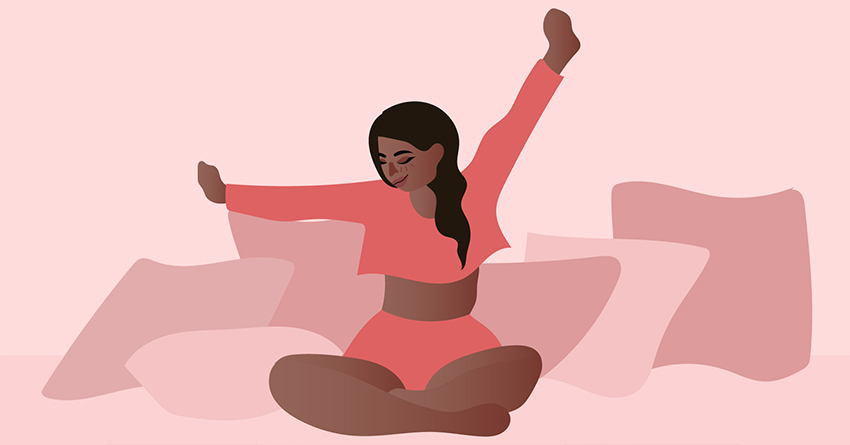 Before trying one of the female masturbation techniques above, figure out the longest, most peaceful time you have at home (or wherever you plan to get frisky) so you can enjoy your "me" time as much as you possibly can. Some favorites are right before sleeping, listen to some audio erotica to melt into relaxation! Or right after you wake up, to start your day right.
Take. Your. Damn. Time.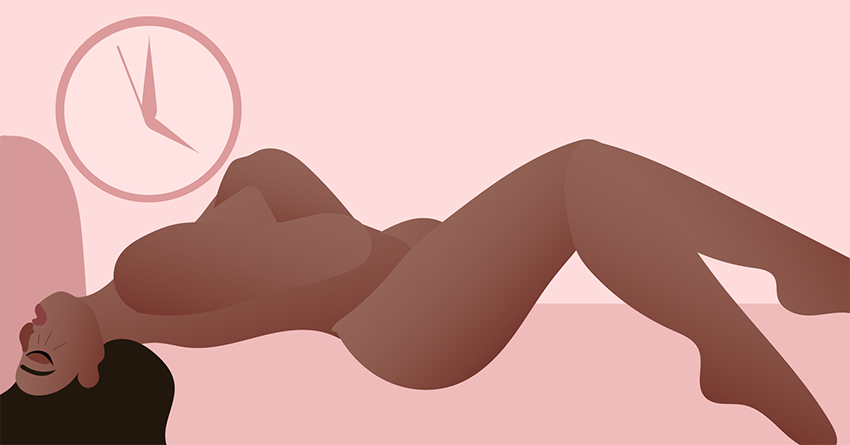 No guy is making you feel pressured to heat things up (even if there was, you shouldn't listen to those thoughts, gurl!). This is the time that you are giving to yourself. You deserve to savor each moment. When indulging in female masturbation techniques, take your time, and remove the pressure.
Seduce yourself.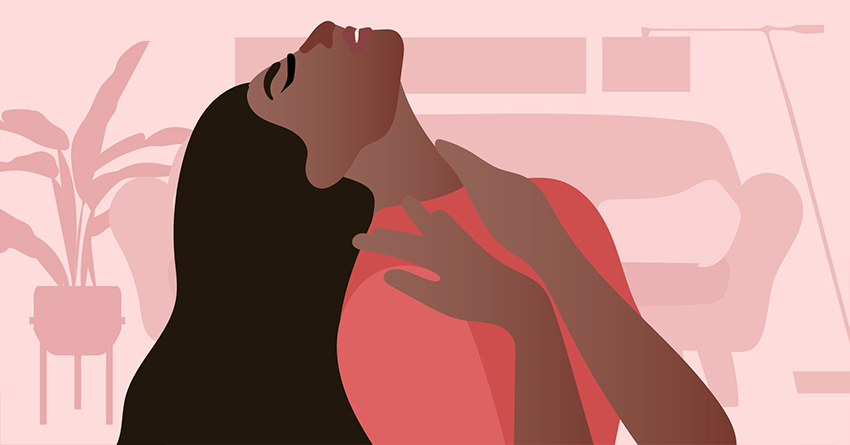 When you're on a date, you don't just cut straight to the fingering, right? You have to be seduced before you really get in the mood! Same as when you're on your own, you should still treasure yourself! Pour yourself a glass of wine. Touch your hair, your face, your shoulders, just as you would imagine a lover doing it to you – they don't call it self-love for nothing! Squeeze, rub, and if you're flexible, lick those breasts the way a horny teenage boy would! Give yourself a massage, play some sexy music, and heck, tell yourself some raunchy pickup lines, cause gurl, you are worth it.
Give those inner lips some attention!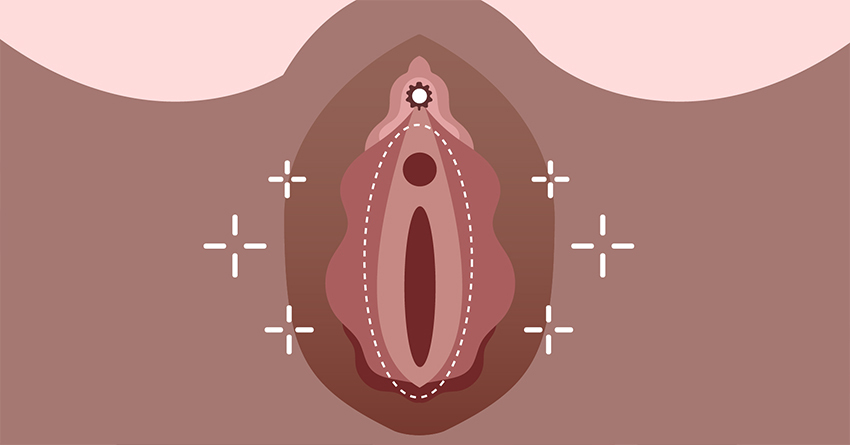 Nope, it's not only your clit and vagina that gives you powerful pleasure! Your entire vulva is a treasure trove of sensitive nerve endings. Go and explore! Stimulating your labia with strokes and rubs upwards, downwards, zigzags, and any other shape you can think of, sends blood rushing all over your vulva – amplifying every sensation after this tease!
Experiment with different depths.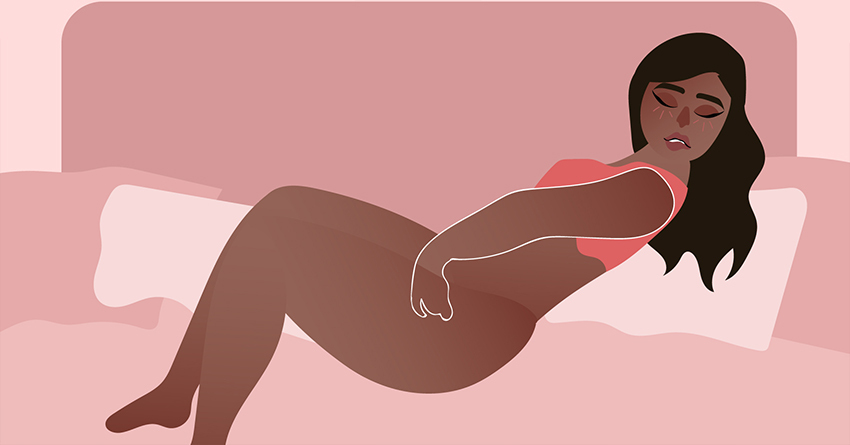 A woman's body is beautiful, with more pleasure centers than most know! Apart from the clit and the g-spot, there's also the A-spot, located on the deepest part of the front wall of your vagina just before your cervix. When you thrust your fingers inside of you, go as shallow as you can first so your g-spot fires up your entire vulva, then as you grow in arousal, try pushing your fingers in deeper to start rubbing the a-spot! If you zip your legs tight and thrust your fingers deep while still touching your g-spot, you may just be able to achieve double stimulation, making you an expert on female masturbation techniques!
Try different positions.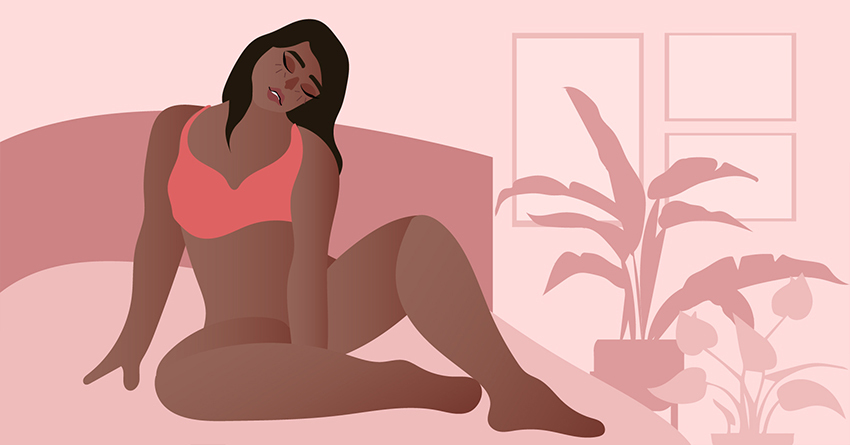 Aside from female masturbation techniques, your positions while doing those techniques matters too. The angle of our hips plays a big role in where your fingers stimulate your vagina. Keeping your legs together and clenching your vagina lets you stimulate everything. Crossing your legs gives you a tighter fuck. Going on all fours gives you better chances of hitting your a-spot. Sitting with legs bent and your pelvis tilted up offers you VIP access to your g-spot! Do the whole kama sutra on yourself, and explore every happy place in your vagina!
Indulge in your dirty fantasies.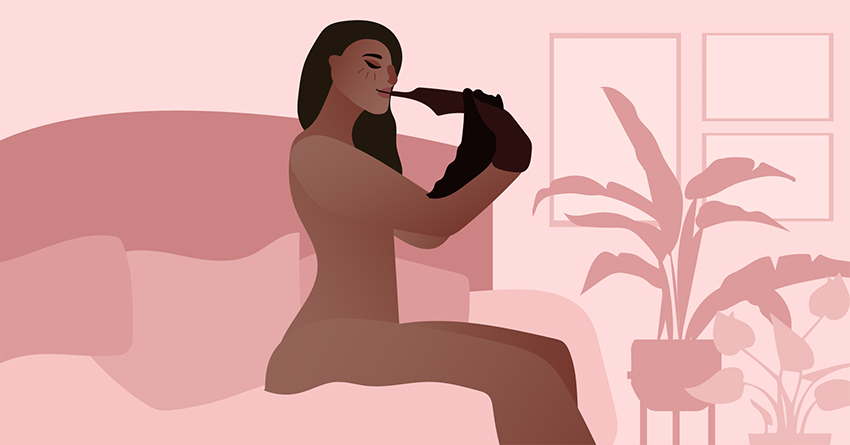 Who says you need a partner to act out your fantasies? Giving them a test drive solo is a safe, fun, and no-holds-barred way to experiment and discover what you like, what you don't like, what hurts, what tickles, and what feels good! Laugh at your bloopers, and when you find the right recipe, invite someone to come and play! Use a magic wand, and pretend a hot man is giving you forced orgasms! Put on a French Maid costume, and imagine cleaning up your own dirty body, feather tickler optional! Tie your feet to the bed, and spank your ass! The possibilities are as endless as your naughty imagination!
Play with some sex toys!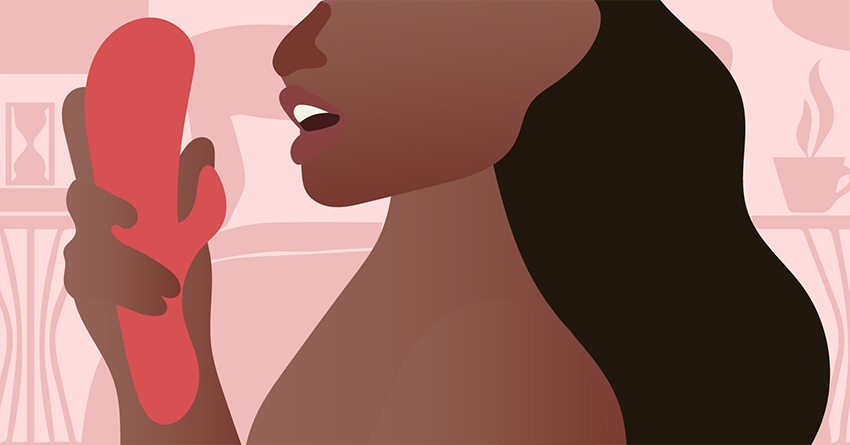 If you want a guaranteed way to reach that heavenly O, using sex toys can be your best bet. Just find the right toy for you, charge it up (if possible), then get off in just a few seconds. Now, if you're inexperienced with sex toys and wondering what's the best toys out there, we got you, sis. Here are some of the most effective sex toys for women:
Vibrator – Good for clitoral stimulation. Depending on the variant, you can also use them for vaginal penetration.
Dildo – It's a penis-shaped toy that's meant for vaginal penetration. Comes in various textures, colors, and sizes.
Clit Suckers – It's a special kind of vibrator that has a small opening on its head. The opening is built with powerful suction technology that sucks the area you placed it with.
---
Frequently Asked Questions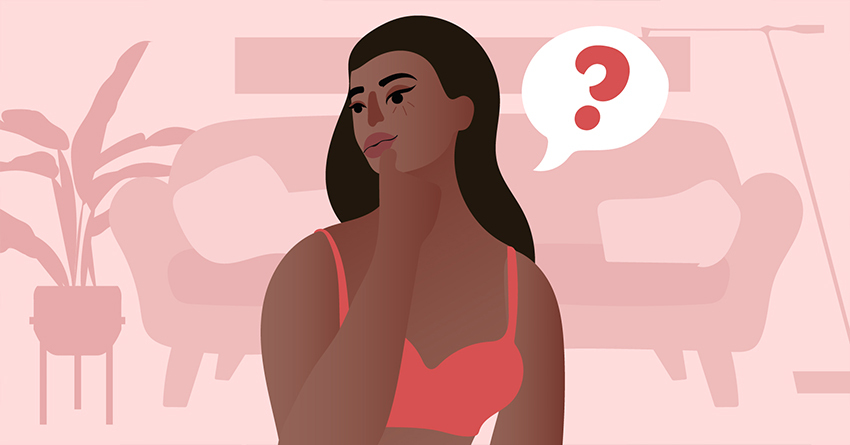 Now that you've learned about the different female masturbation techniques, as well as solo-play tips, you're most likely ready to indulge in self-love. However, if there are questions in your mind that are still making you hesitant to try it, don't ya worry. Here are some of the frequently asked questions about masturbation, answered.
1

Is it unclean to masturbate during my period?

Masturbating is totally fine even during your period, as long as you follow the safety guidelines for masturbation mentioned above. In fact, some of the female masturbation techniques above are done easier during your period. When Aunt Flo visits, your vaginal opening is wider, and your cervix hangs lower. You may just have an extra-special experience during your red days that you have to try!
2

Can I play with my vagina and my anus at the same time?

You definitely can, SO LONG AS you make sure you don't use the same fingers/tools on your vagina as you did with your anus. The anus has a lot of bacteria that have no place in the vagina, so don't mix what you insert! Remember, the anus and the vagina DO NOT share! If you're too in the moment to go to the sink and wash your fingers/sex toys, then please at least put a condom on whatever you put in your anus before putting it in your vagina.
3

Is it normal to masturbate? Does it make me a nymphomaniac or a slut?

It's totally normal to masturbate. Surveys show that most women first masturbated when they were kids, exploring their bodies. It's a normal part of growing up, and a normal part of being a woman. Your lady parts exist to give you pleasure, so use them! Women report masturbating 3 times a week on average, with some even self-loving multiple times a day. As long as it makes you happy and it's not interfering with your life, there's absolutely no reason to worry about it. The more relaxed and confident you are with what you're doing, the more aroused and orgasm-ready you'll be!
4

Will masturbation change my vagina's state?

Even if you try all the female masturbation techniques above, your vagina will remain the same. Don't let those sexist posts on social media fool you. The vagina is suuuper elastic. Masturbation and sexual activity do not permanently stretch its size! In fact, the more you orgasm the more your vaginal muscles are exercised, allowing you to contract them with more control for tighter penetration and more powerful orgasms.
5

If I use a vibrator, will it be harder for me to orgasm without one?

Vibrators offer more powerful sensations than body parts, so it may take your pleasure threshold up a level that's more challenging to satisfy. But if you love your vibrator, keep using it! If it will take more for you to orgasm because of it, I'm sure you or your partner would be more than willing to accept the challenge of trying more advanced techniques!
6

Will masturbating take away my virginity?

Virginity is a socio-cultural concept rather than a biological one. If we base it on that, no matter what you've done with your sex organs, before you are penetrated by another man or woman, you are still a virgin. If you're asking whether masturbating can tear your hymen, then the short answer is yes. Activities such as inserting tampons, masturbating, gymnastics, and horse-riding can cause the hymen to tear, and that doesn't make you lose your virginity. It doesn't take away any of your worth. Your body changes with you, and that is completely normal! When you're ready for your first time, hymen or no hymen, your partner should appreciate your body, and what you do with it, just as it is. Hymen or no hymen, don't be conscious or insecure about your body, because it is you and it is beautiful. And hey, pussy is pussy, no matter what its shape, size, or color.
Sharing is caring!
Share this article with your friends who have vulvas, and be sure to pass on your own female masturbation techniques! The more a woman knows, the more powerful she'll be. The more knowledge she shares, the more she elevates herself and the world she lives in. Belunia loves you, ladies!