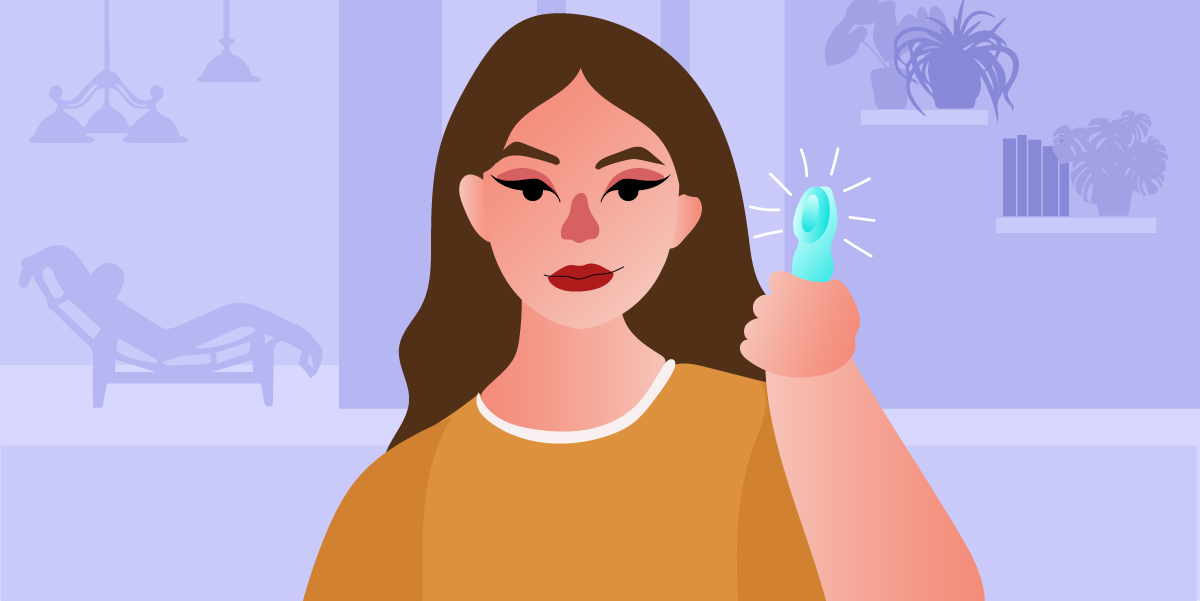 If you're a beginner in female sex toys, getting a bullet vibrator is a must. They're designed to stimulate the pleasure zones in your vulva. Not only that, but their compact size makes them a travel-friendly sex toy. If you're curious about using this great pleasure staple, pay close attention to this guide and read on!
Why You Should Get A Bullet Vibrator
Not only is a bullet vibrator ideal for beginners because of its size, these tiny yet powerful toys can easily give you efficient stimulations too. If you're still not convinced, we've cited all the different benefits of this luscious toy here:
1

It provides precise stimulation.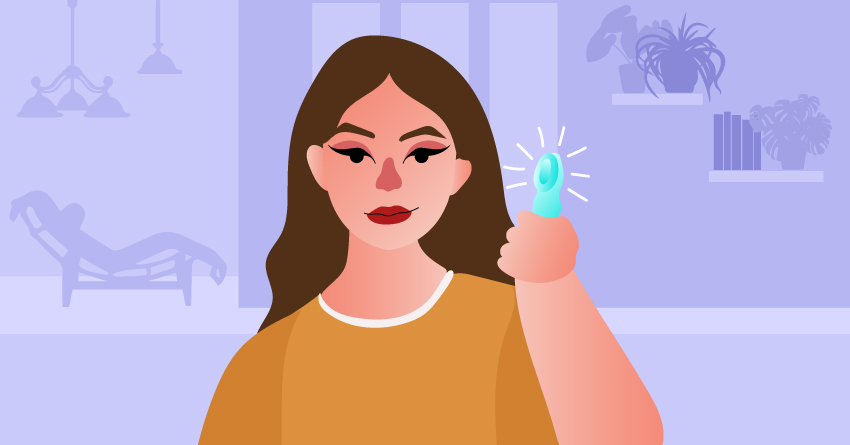 Bullet vibrators are great for women who prefer external or clitoral stimulation. This toy can provide pinpointed stimulation with its small size and slender shape. For instance, if you want to directly stimulate your clitoris, you can do that with a mini vibrator; you'll just need to change the angle and placement of the toy's tip. You can also please your u-spot and perineum with this type of vibrator, unlike wand massagers or classic vibrators.
2

It's great for clitoral stimulation.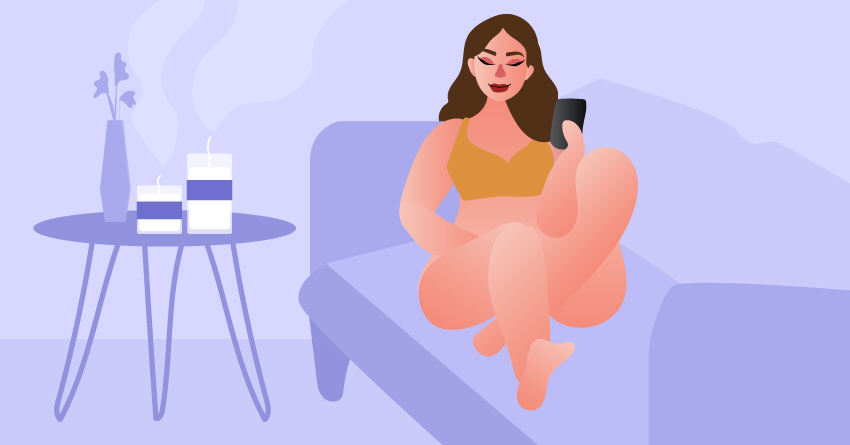 Did you know that the female pleasure center is located in your vulva? The glans clitoris is a small nub at the upper part of your vulva. It has about 8000 nerve endings, making it incredibly sensitive to touch. Studies also show that only one in four women orgasm from penetration alone, which emphasizes the importance of clitoral stimulation.
You can stimulate the clitoris with your fingers and your partner's tongue, but if you want to spice things up, a bullet vibrator will surely send your body into a heated frenzy.
3

It works well for vibrator newbies!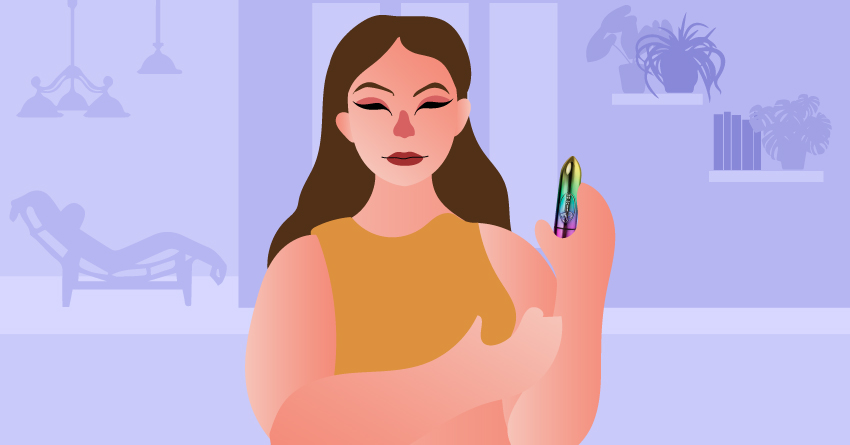 If you're new to the world of sex toys, a bullet vibrator is a safe choice for you. They work for nipple and clitoral stimulation and can also be used for couple plays. Some mini vibrators have curved tips and flared bases, which means the device can be used for internal stimulation.
4

It's easy to use.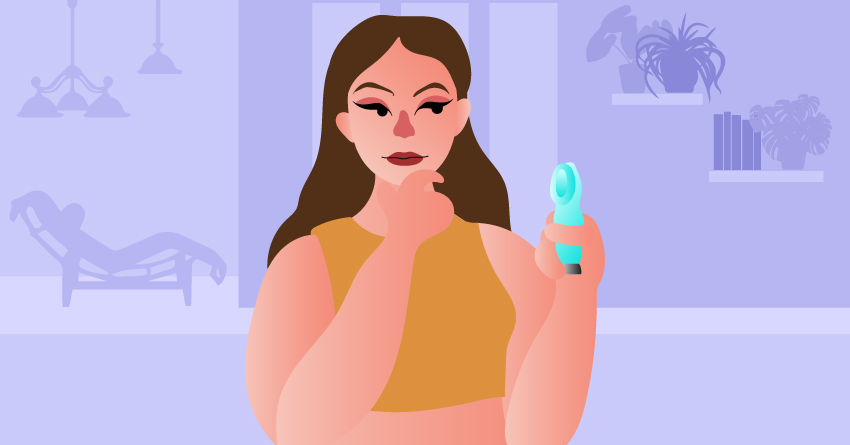 Another great thing about bullet vibrators is that they're simple to use. These toys usually have a single button for everything, from turning it on to changing vibration frequencies. You don't have to do extra steps when playing this device; just apply a few drops of lube on the tip, place it in your preferred external erogenous zone, turn on the vibrations, and enjoy!
5

Bullet vibrators are discreet and travel-friendly!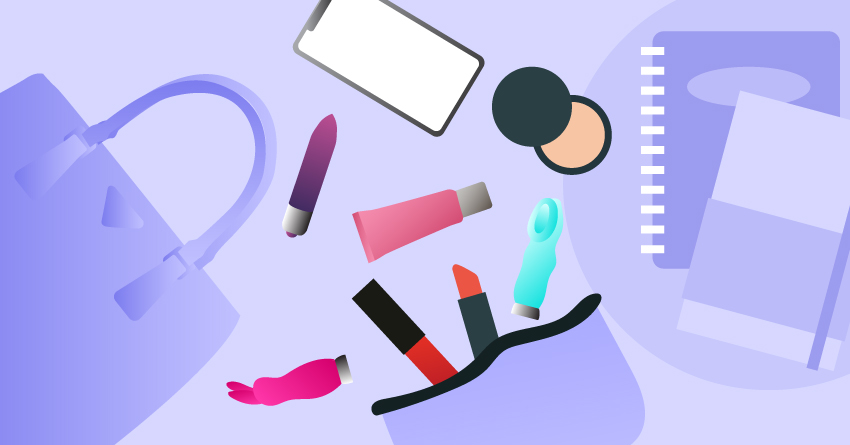 If you're looking for a vibrator that doesn't necessarily look like a sex toy, a bullet vibrator may be your best bet. With their small size and non-phallic design, you can safely store them in your room and bring them on your trips. Some bullet vibrators even have lipstick, perfume bottle, or flash drive designs, ensuring that your sexy secret is safe.
6

It can be used in various ways!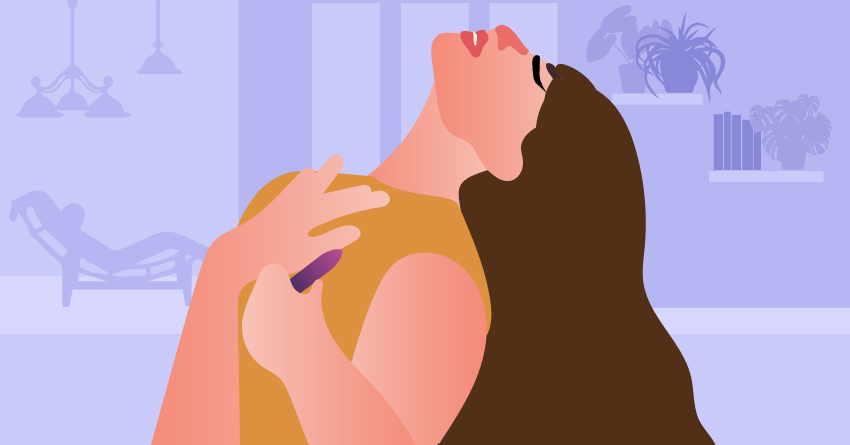 Bullet vibrators are incredibly versatile. As mentioned earlier, this love toy can work for external and internal stimulation. It can also work for single people or couples. You can use this pleasure toy in diverse sensual activities, so if you're looking for a multipurpose toy, definitely check this one out.
7

Bullet vibrators are affordable.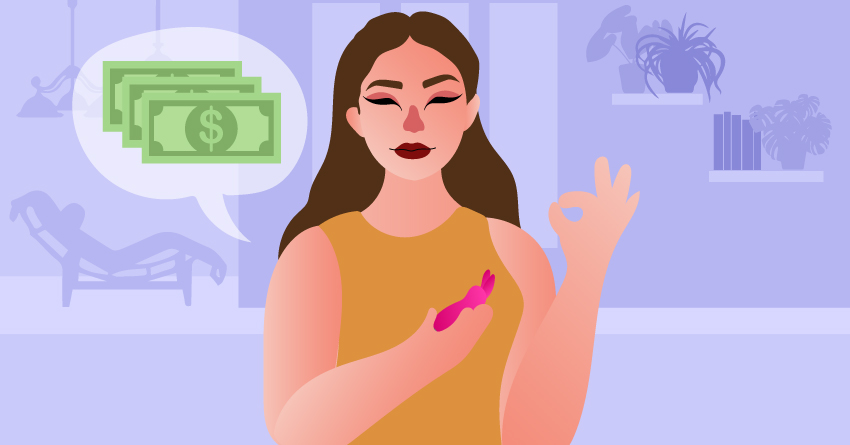 Another great thing about this pleasure toy is that they're cheaper than other vibrators. It doesn't require multiple motors to produce strong vibrations as it comes in a small size. Its small size also means fewer materials are used in the production process, so it will be more affordable than a classic vibrator or wand massager.
8

It can be stored easily.
When it comes to storage, bullet vibrators are one of the easiest toys to store. Unlike dildos, classic vibrators, or wand vibrators, bullet vibrators can be easily kept in a pouch. You can put them in a small space in your bedside drawer, and if you're planning to bring them to your vacays, you can easily place them inside your makeup or toiletries kit
How To Pick Your Bullet Vibrator
Now you know the benefits of bullet vibrators, we understand that you're excited to get one now! But here are some things to consider when you're about to get a bullet vibe for the first time:
1

Figure out your preferences first.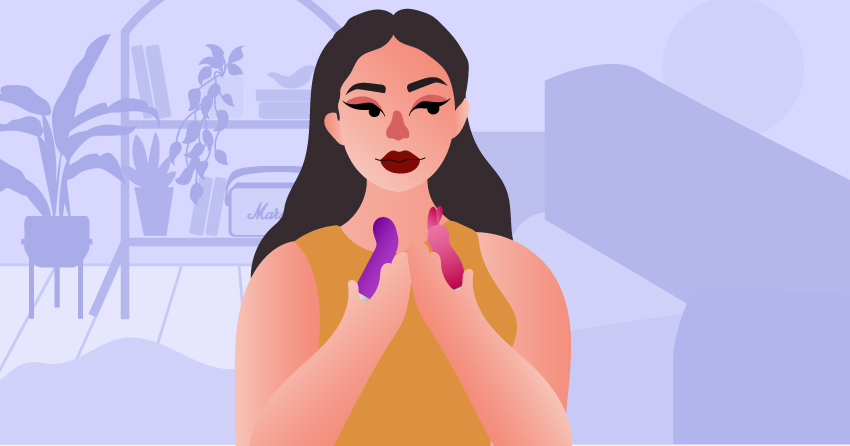 The first thing you need to do when buying a bullet vibrator is list your preferred design, material, and features. Do you like a bullet vibrator with a curved tip for g-spot stimulation? Do you want something that has a glossy finish? Are you looking for something that has a discreet design? Do you prefer bullet vibrators with 10+ vibration modes, or you're okay with a single-speed one? List them all up as this will be your basis when looking for a bullet vibrator; it'll make your shopping experience a lot easier.
2

Set up a budget.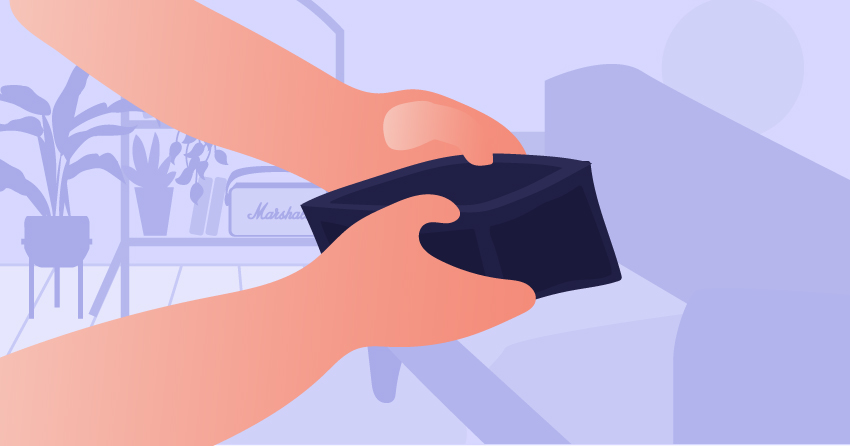 Aside from listing your preferences, it's also important to set up a budget. This will prevent you from overspending because, let's be real here, there are tons of stunning and high-tech mini vibrators on the market. However, the sophisticated design and innovative features come with a hefty price tag. By setting up a max price point, you can easily filter out the vibrators way beyond your means.
However, being mindful of the budget doesn't mean you should pick an extremely cheap vibrator. Bullet vibrators below the standard price (about Php 300 or $6) are made with materials that aren't body-safe or porous. They're also less durable than branded or standard bullet toys as they use cheaper motors.
3

Using it for couple plays? Shop with your partner.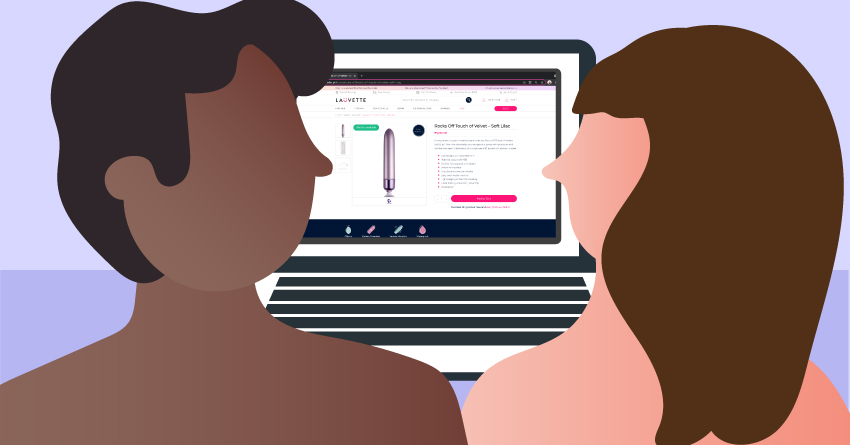 If you're planning to use your bullet vibrator for couple plays, we highly recommend shopping with your boo. Not only you'll get to find a bullet vibrator that you both like, but this activity can also strengthen the intimacy in the relationship.
4

Ask the sex toy shop for help and suggestions.
If you're flying solo and unsure of what to pick, you can also message the sex toy shop for some suggestions. Don't be shy to ask for help, as customer service reps, such as our sales team at Lauvette, are trained to help you find the sex toy that'll fit your needs.
5

Take your time when choosing a bullet vibrator.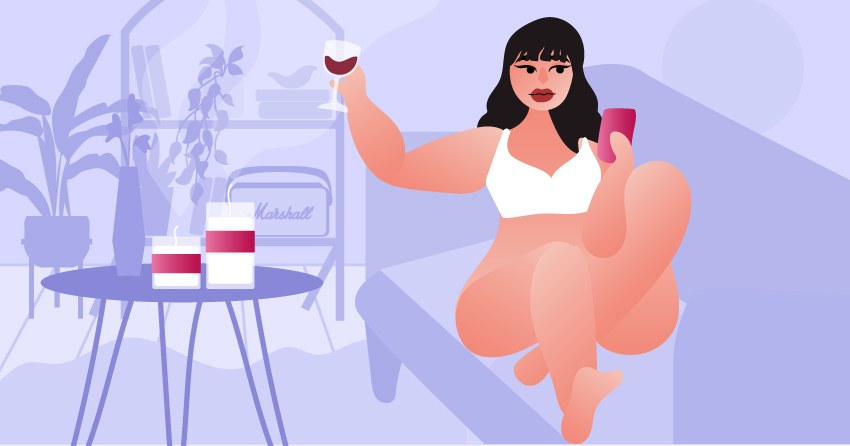 Thanks to the internet, buying sex toys, such as bullet vibrators, has never been easier. Unlike before, wherein you'll need to awkwardly get into a brick-and-mortar shop and try to get a love toy as soon as possible, you can spend some time collecting information and see which among the collected love toys works well within your needs and budget. So don't rush, sweetie. You worked hard to earn that moolah, so make sure to get something that's 100% worth it.
How To Use Bullet Vibrators
Sure, bullet vibrators are pretty petite compared to rabbit vibrators or wand vibrators but don't underestimate them. We know some tips and tricks for you to try with these bad boys.
1

Read the user manual first.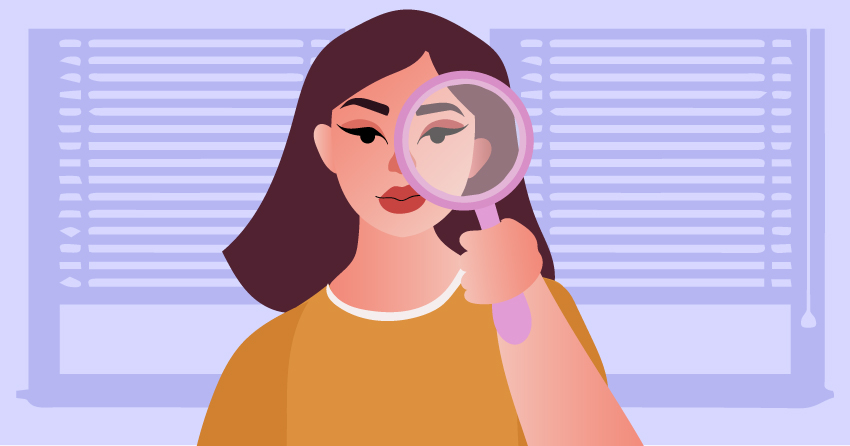 One of the common mistakes that sex toy users make is proceed with playing with the sex toy without reading instructions. We get that you're excited to try out the love toy, but always read the user manual first for good measure. For example, the instructions may have mentioned that you can't use it internally, but since you've never read the manual, you inserted it in your vagina, which has resulted in mishaps. The user guide also comes with cleaning and storage suggestions, ensuring to keep your sex toy in tiptop shape.
2

Wash the bullet vibrator.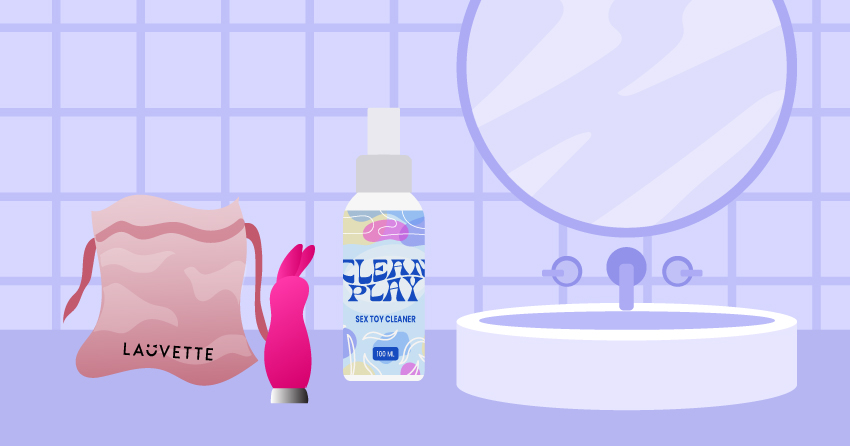 After checking the instructions, wash the bullet vibrator with water and body soap or a sex toy cleaner. Don't submerge toys that are IPX6 waterproof and below. Dry the excess water or cleaner with a towel, then air dry for a few minutes.
3

Test the toy.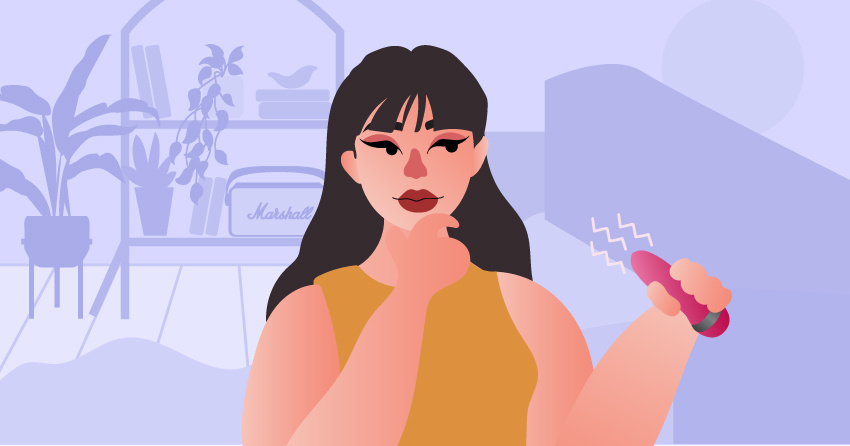 Before playing with the love toy, turn it on and check if all the vibration modes are working properly. Observe if the toy also has a weird sound or if it's heating up. This ensures full safety when playing with the toy and determines if you need to return the device.
4

Use lubricant.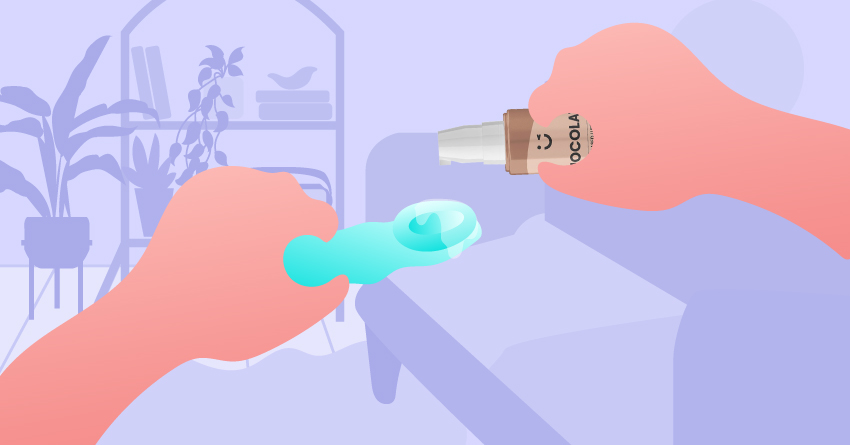 Done with testing your bullet vibrator? You're a few minutes away from sultry fun! Apply water-based lubricant to the tip of the device. This minimizes friction between the vibrator and your genitals, minimizing discomfort and possible irritation. If the vibrator is made with silicone, it's best to use a water-based lube. Using a silicone-based lubricant can cause a negative reaction to the toy's main material, resulting in a damaged surface.
5

Begin with basic solo play techniques.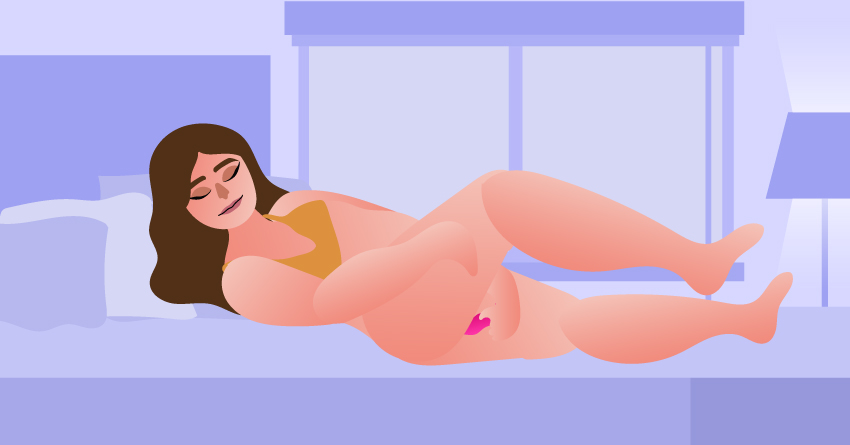 Once you're done checking the manual, testing the bullet vibrator, and cleaning the toy, it's time to have naughty fun! Get comfortable in a private space, then start using the vibrator.
Place the toy's tip on the clitoral hood; it's located below the pubic mound and right above the u-spot. If you're unsure how to locate the clit, just gently press your fingers in several regions of your vulva. Once you feel that tingly jolt, you're touching the clitoral hood. You can also gently flip the hood to directly access the clitoris, but direct stimulation of the clitoris using the bullet vibrator may result in overstimulation.
Another way to play with this sex toy is by putting it on a pillow while humping it; the vibrator would rub in your clit. You can also use bullet vibrators to stimulate the vaginal opening, perineum, and nipples.
6

Use it for steamy plays with your partner!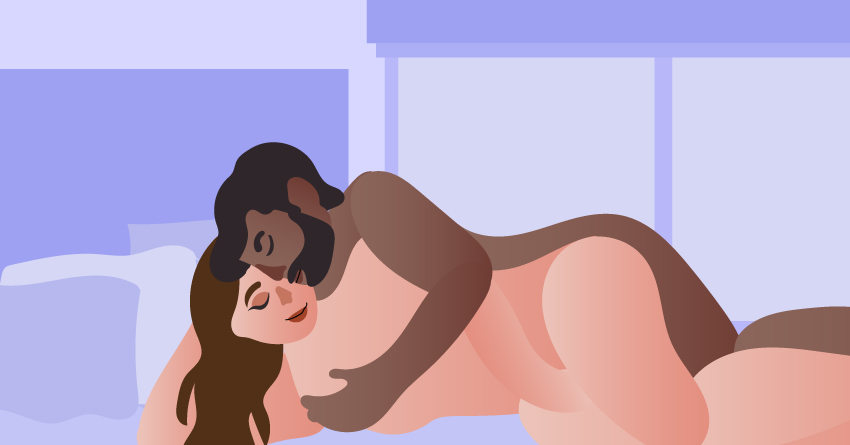 Another fun way to play a bullet vibrator is by using it with your partner! While making out, you can run the vibrating toy all over your partner's hottest spots. This can also work while performing oral; just place it in your partner's vaginal opening, balls, shaft, or perineum while going down/giving them head.
7

Take it in the shower or bath.
Another great way to play your bullet vibrator is by using them while showering or taking a bubble bath! As long as your sex toy is IPX7 waterproof, you'll be safe submerging the device for 30 minutes. If the toy is waterproof but has an IPX6 rating and below, you still use it but never immerse the device in water.
8

Go hands-free.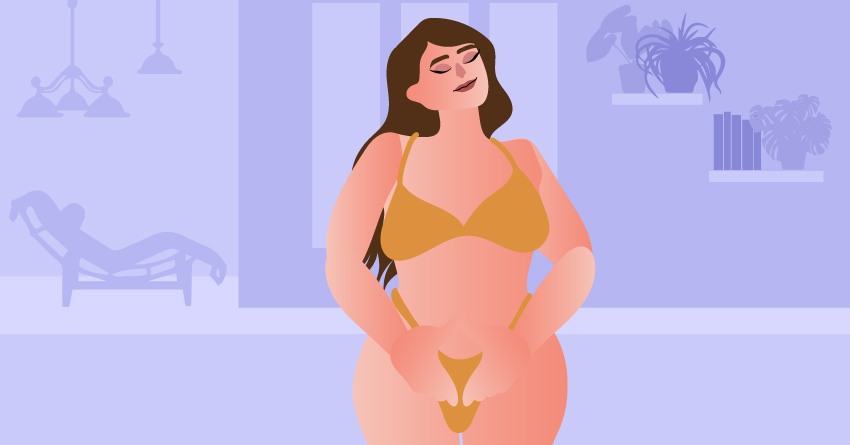 Once you've mastered playing the bullet vibrator, you can take it up a notch and use it hands-free! Start with slipping the mini vibrator in your undies and start doing chores as you would normally do; the thrill of getting caught + and being sensually distracted will surely amp up the experience. You can also do this in public, but we recommend getting a remote or app-controlled vibrator to ensure easy control.
Lauvette's Top Bullet Vibrators
Frequently Asked Questions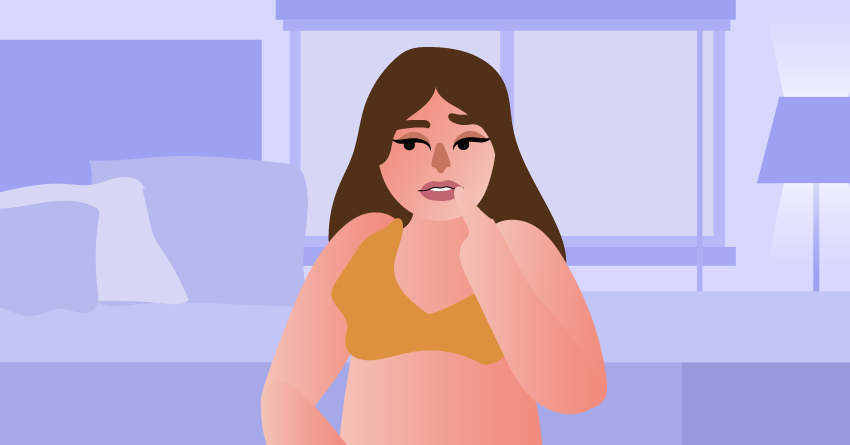 Ready to play with this charming adult toy? Now, if you're ready to get yourself a vibrator, go and check our selections here. But if you still have questions about bullet vibrators, we've answered some of the frequently asked questions about this sex toy. Read away!
1

Can I use a bullet vibrator for anal play?

A bullet vibrator and vibrating butt plug are two different sex toys. If the mini vibrator doesn't explicitly tell that it can be used for anal sex, refrain from doing so. A bullet vibrator usually doesn't have a flared base, which means inserting it in your anus can result in the vibrator getting stuck in your anus.
2

What are the things I should consider when getting a bullet vibrator?

We suggest listing your preferences– do you like a variant that has multiple vibration modes? Remote-controlled or not? Has ribbed textures or sleek design? Curved or rounded tip? By listing down the features that you want, shopping for this adult toy will be so much easier for ya.

Also, don't forget to check the material! Go for body-safe and non-porous materials such as silicone or metal. This will ensure your protection from bacterial infections and other unnecessary mishaps. Another thing, don't even think of DIY-ing this vibe– just purchase it from trusted love toy shops, sweetie.
3

What's the type of lube that's good for this vibe?

When in doubt, go for water-based lube! Oil-based lubes can risk you in bacterial infections while silicone-based lubes can damage your bullet vibrator, especially if your bullet vibe is made with silicone material.
4

What are the best sex toys to mix in with this vibrator?

It's up to you, sweetie! Open yourself on various possibilities and incorporate various sex toys with this device. Dildos, nipple clamps, butt plugs, other types of vibrators— the choice is yours.
5

How should I clean and store a bullet vibrator?

This depends on the variant that you have. Check the packaging if the toy is waterproof. If it is, you can wash the bullet vibrator in running water with mild soap. Avoid putting water on the buttons or battery compartment part just to make sure. Now, if the vibe is only splash-proof, avoid submerging this vibe on water. Let it air dry. As for the storage, just put this in a clean pouch, and you're good to go.
Takeaway
Congrats! Now, you're ready to finally pull the trigger and enjoy a bullet vibe! From its discreetness to its vibrating power, it's got everything you wanted and more! This small boy can pack the greatest orgasms you may ever feel. You really shouldn't judge it just by its looks and size. Try it out for yourself and see the amazing capacity of this small but incredible sex toy.