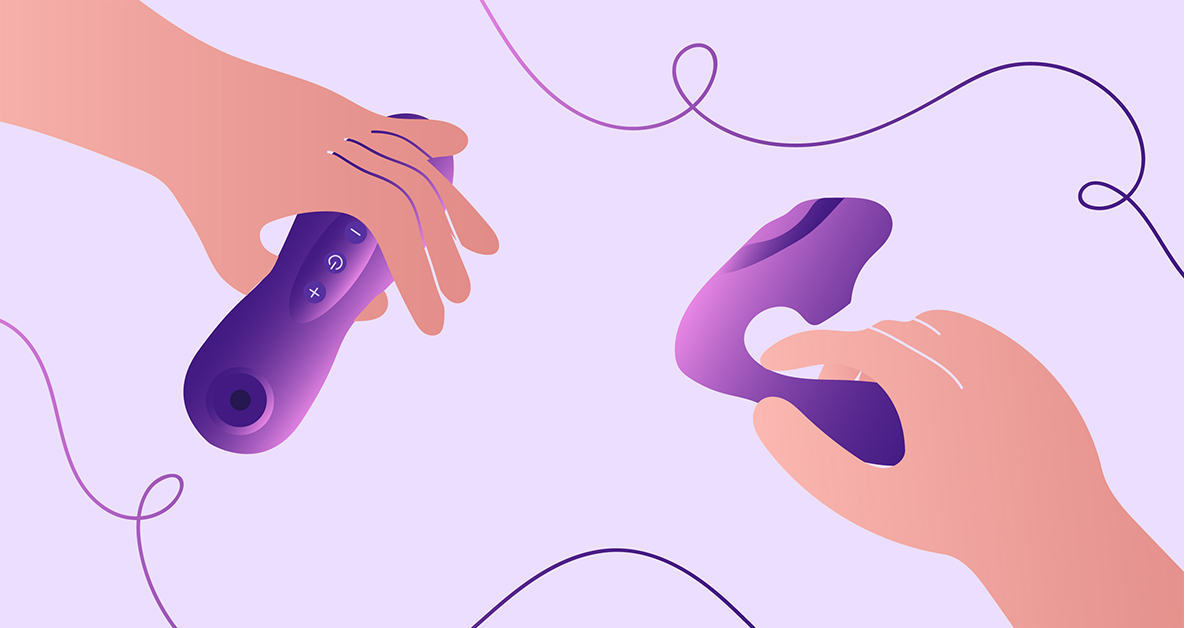 When it comes to female sex toys, vibrators and dildos are currently topping the charts. However, there's a new love toy in town that's trying to take the spot as a crowd favorite for vulva-having folks: the clit sucker.
It's known to be the hoe-ly grail for people who love clitoral stimulation. Unlike regular vibrators, clit suckers use air pulse, vibrations, or a combination of both effects to give the clitoris a concentrated stimulation that's similar to someone sucking your clit during oral sex.
That's why even though classic and mini vibes can do the job, most vulva-having folks are trying out this innovative toy as the sensations it brings are just on a different level as compared to a regular vibe. There's even a social media meme flying around about this one, wherein a woman experienced the ultimate orgasm and accidentally came a couple of times. And if you love going on Twitter, you've probably seen the infamous clit sucker vibrator that usually is posted at the end of hit tweets.
Curious about this pleasure toy? We gotchu! This guide covers the ins and outs of clit sucker, from its benefits up to ideal sex positions for clit-sucker-play. But before we proceed to the main guide, let's talk about the clitoris first.
Clitoral Glans: The Organ Designed for the Clit Sucker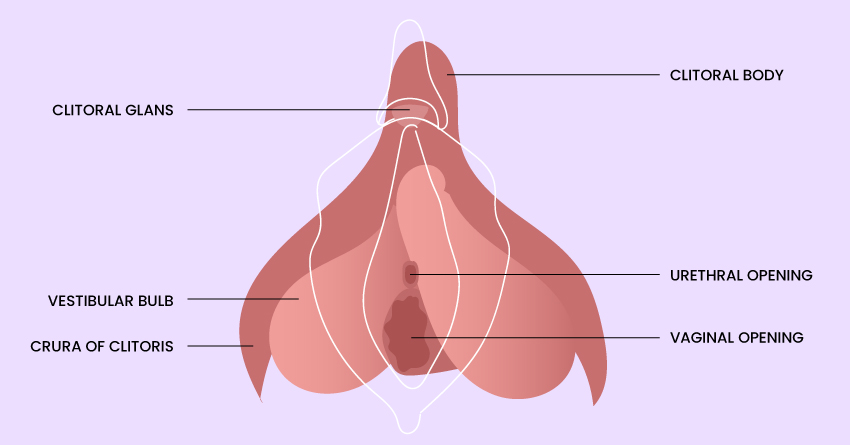 You've never heard about this part before; you're in for the real treat. This special spot can help you unlock tons of intense orgasms!
The clitoris glans is the external part of the clitoris. It's a pea-sized nub located at the upper part of the vulva, right above the urethral opening. It usually has a flap of skin that covers that area, also known as the clitoral hood. So if you want to access the clitoris glans, you'll need to gently fold the skin upwards.
This spot may be small, but it's packed with rich nerve endings. This area is so sensitive that light rubs on the area can send you to an aroused state. It feels that good. Some vulva-having folks even prefer rubbing their clits than getting penetrated.
However, some people tend to get used to the whole "flicking the bean" and are looking for new ways to stimulate this spot. Some resort to receiving oral sex, asking their partners to lick and suck their clit. Others rely on vibrators, which send buzzy or rumbly vibes in the area. Then some people use a clit sucker, which combines both suction and vibration effects.
What is a Clit Sucker?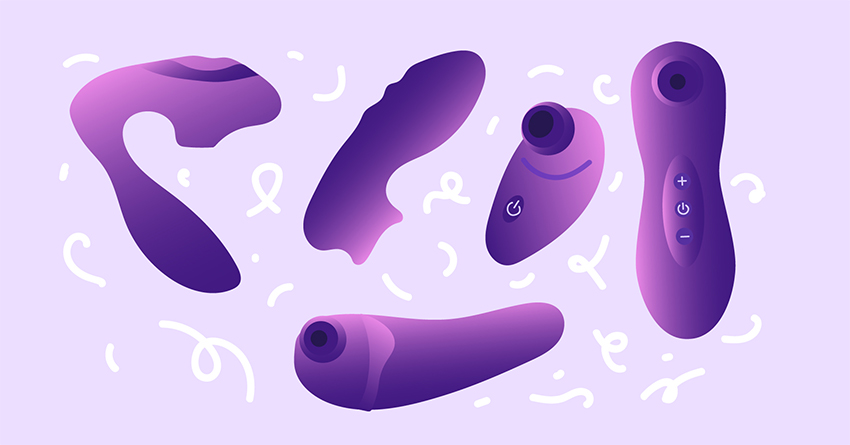 A clit sucker is designed to provide suction-like effects on the clitoris. It usually comes in different shapes and sizes with a small opening at the end/head part of the pleasure device.
If you're new to love toys and want something that's less penetrative, clit suckers are highly recommended for their ability to give you pleasure without any penetration needed. It also comes in battery-operated and rechargeable variants and stimulates the clitoris, nipples, and anus.
Now, for those still adamant about using this and afraid that the suction effect is harmful, don't worry! This toy is completely safe and doesn't necessarily suck your clit. 
How Do Clit Suckers Work?
Sensonic Technology from Lelo. Air Pulse Technology from Satisfyer. Pleasure Air Technology from Womanizer. These terms label how clit suckers work, but they all do the same thing.
They use a small plate that moves back and forth (similar to a speaker on full blast) to send suction-like sensations to the clitoris. It also includes deep vibrations to bring further pleasure.
Why You Should Get a Clitoral Sucker
If you prefer clitoral stimulation more than anything else, this clit-sucker toy is a must have in your sex toy stash! It also brings tons of benefits for your sex life, such as the following:
1

It makes you feel as if you're receiving oral sex.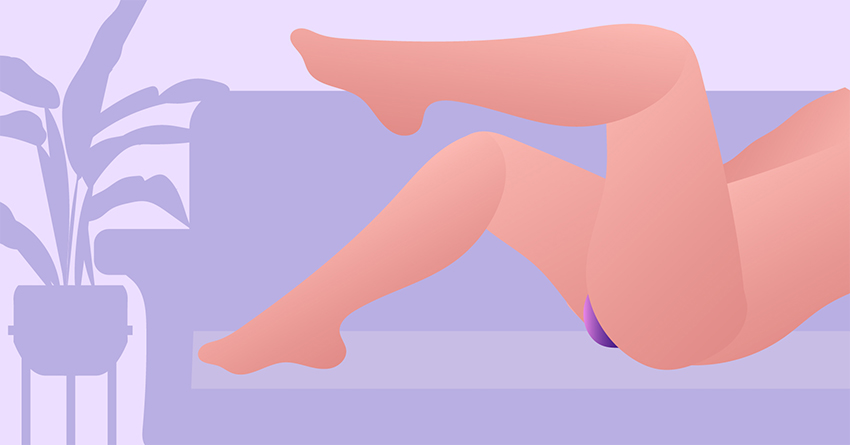 What makes this different from your good 'ol vibrators is the suction effect. Because of this advanced feature, playing with this toy feels like receiving mindblowing oral sex from your beau. It also comes with different sucking modes, giving your clitoris various sucking, throbbing, and pulsating sensations. So if babe is not coming over but you're craving for some clit-licking, masturbating to this alluring toy will surely suffice.
2

It lets you masturbate in a fun and effortless way.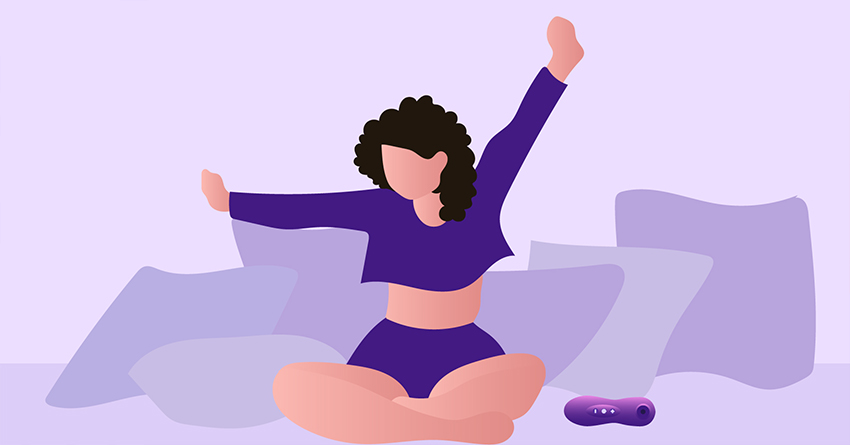 The soft little opening on a clit sucker focuses on your most sensitive spot, making you cum – or even squirt!!! -within minutes. You don't even have to necessarily do anything when playing with this adult toy. Masturbating is easy-peasy with this sex toy, as long as you're in the mood for some steamy fun. So, go ahead and experience those multiple orgasms, sweetie. Don't worry about wetting this toy, as most variants are waterproof.
3

Quiet and discreet.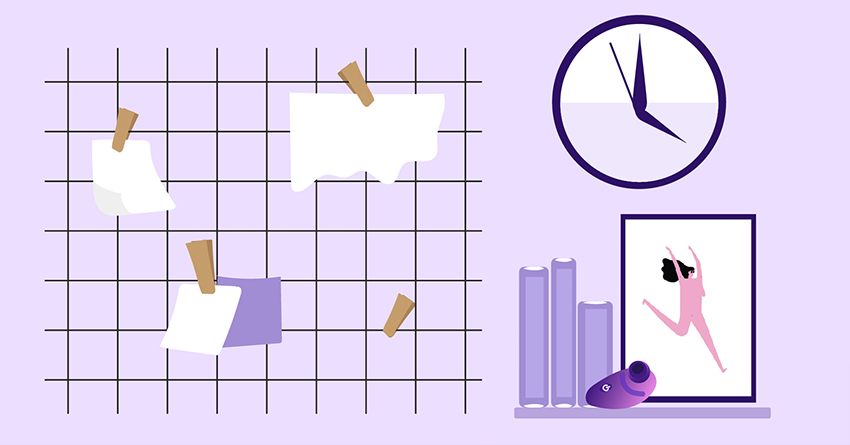 Most clit suckers have minimal buzzing sounds. This will prevent you from getting distracted during your solo or couple play. It also features a minimalist design that doesn't even look like a sex toy at first glance. So if you're someone who wants to keep it low-key, you may want to consider getting yourself a clit-sucker.
4

Great for nipple play.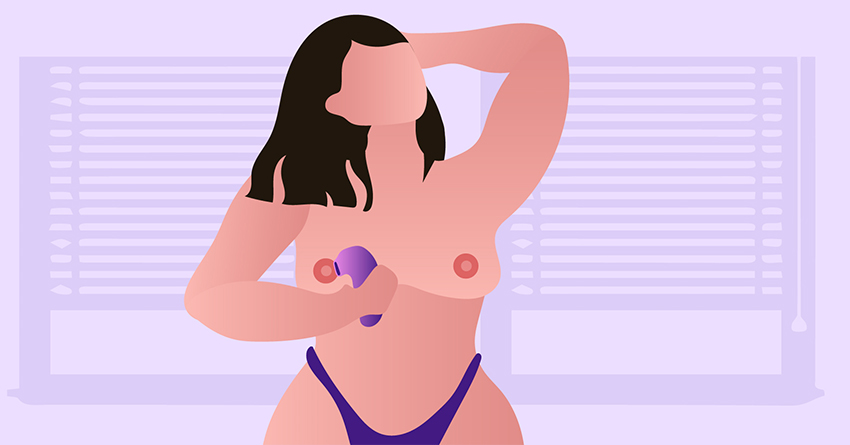 Aside from using it to clitoral stimulation, you can also use this adult toy for nipple play. For starters, get it on the lowest suction level, then place it in your nipple while you play the other nipple with your hand. Continue playing it in your nipples until you're ready to put the toy clit sucker on your clitoris, or until you orgasm.
5

It works well during sex.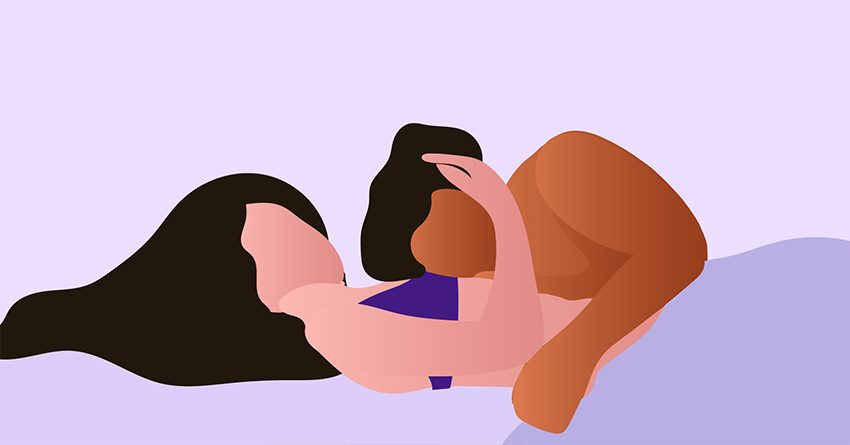 Due to its low-key ergonomic design and discreet sound, using it during coupled sex is easy-peasy. You can hold this toy into your clitoris as your partner penetrates your vagina with their penis, strap-on, or fingers. You can also use it while they eat your pussy out. With a clitoral sucker, reaching greater heights has never been easy. You'll have a grand time, and your partner wouldn't be as stressed on making you cum—it's a win-win!
How to Use a Clit Sucker
Now that you've learned about the different reasons as to why you should use a clitoral sucker, we can sense the desire to buy one for yourself or for your partner. But before you head out to your favorite online sex toy shops, such as Lauvette, learn how to use it first.
1

Charge it up.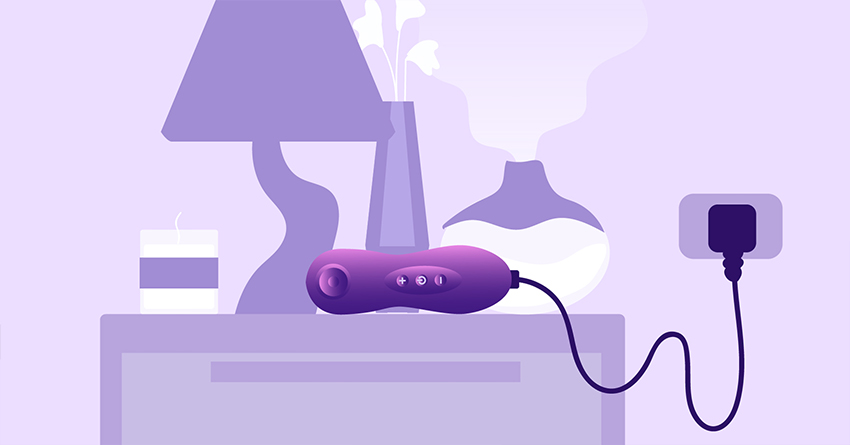 Before using the toy, make sure that it's all charged up. Read the instructions that come with the packaging. If it's USB rechargeable, simply put the cord on the toy and plug it in using a wall charger, power bank, or laptop. If it's battery-operated, insert the required batteries.
2

Turn yourself on.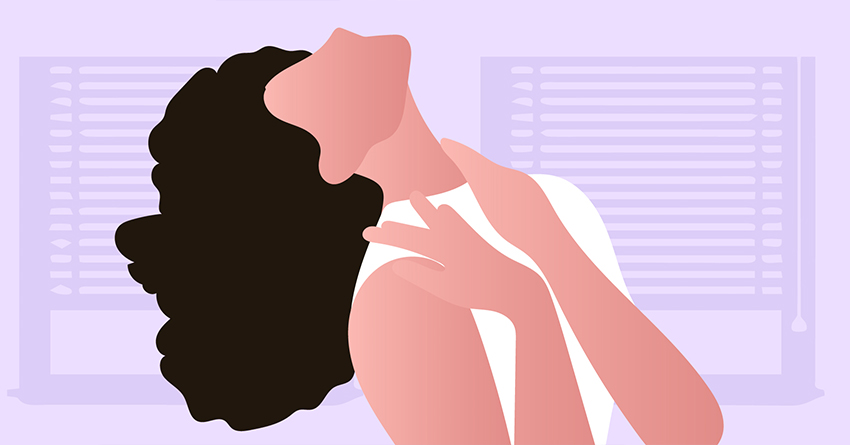 Aside from charging the toy, you also need to charge up—sexually. Being fully aroused while using this toy can bring more pleasurable sensations for you. You're also naturally wet down there so you don't need lube as much as when you're not that aroused.
To do this you can simply fire up your imagination and think of your previous encounters, listen to audio erotica, read some erotica, or watch porn. Having phone sex with your beau can help too.
Another thing that will help you get into the zone is by removing all the distractions. Make sure the doors are locked and that all your responsibilities are already done so no one's bugging at the last minute.
3

Play it on your other sensitive areas first.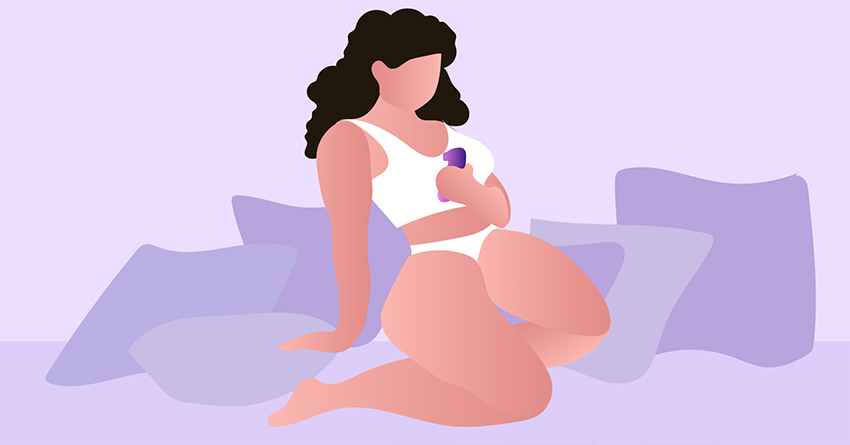 Once you're all turned on, it's time to play with this lavish toy. With or without lube, place the soft opening on your erogenous zones first, such as the neck, breasts, nipples, inner thighs, and vaginal opening. Don't put it near your clitoris—let it crave for that throbbing suction. Doing this pre-masturbation action will make you more aroused and wetter than ever.
4

Put some lube on!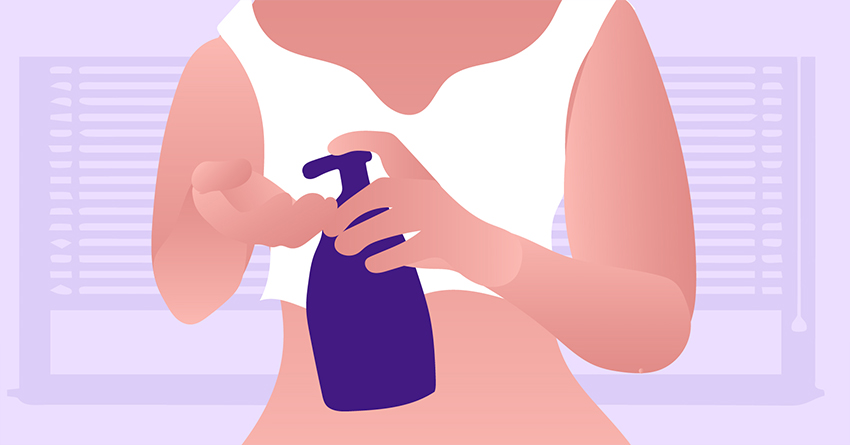 Can't take it anymore? Is your clit craving for some love? Before you put the toy in your lovely clit, dab some lubricant on the opening of the toy and in your clit. You can also use your natural lube if you don't have some bottled lube in there.
Now, you might be wondering why lube is essential for this. Well, if you put the clit sucker on a dry clitoris, you may feel more discomfort and pain, instead of pleasurable suction waves. Getting some lube in there also helps in giving you that oral-sex-feel to it.
5

Start with the lowest suction level then increase it until you cum.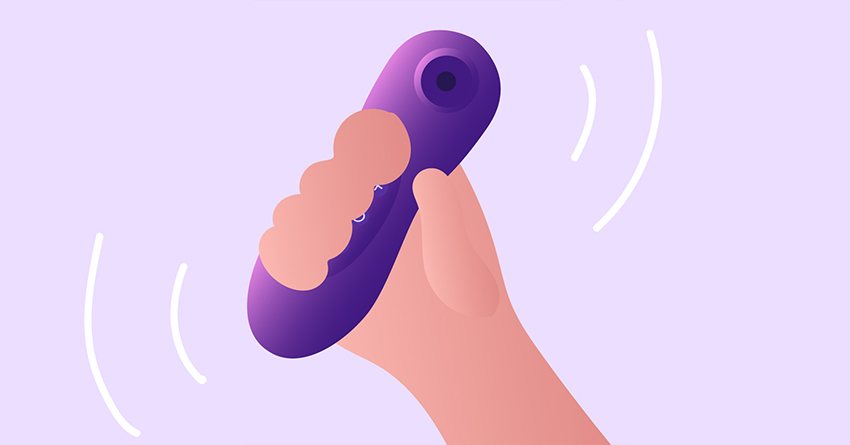 Aroused? Check. Lube? Check. Let's dive in now on the fun part. Gently place the opening of the clitoral sucker on your clitoris. Turn it on and just feel it in while it's on the lowest suction level. If you're a beginner with this adult novelty toy, you usually cum within minutes just by the lowest level.
But if your clit's not that sensitive or that you've used this toy already, simply increase the suction level by pushing the designated buttons on the toy. Enjoy the pulsating sensations! Once you reach the orgasmic heights, you can either put it away or use it again after a few minutes.
6

Don't forget to clean it up!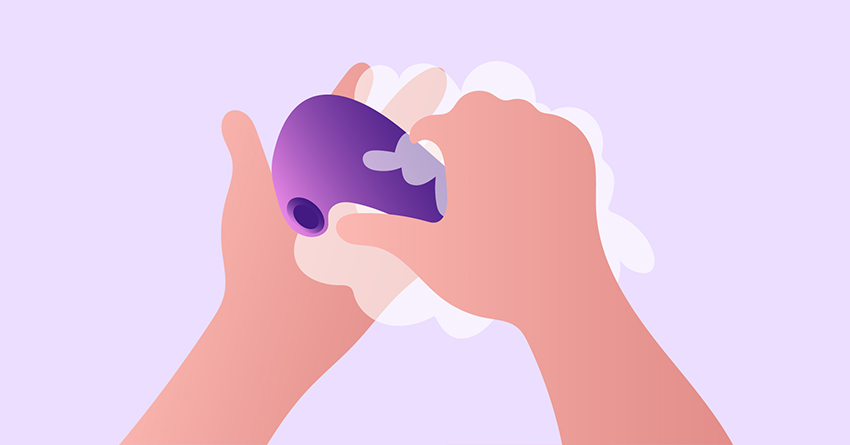 This might sound a bit obvious, but don't forget to clean the toy after use. When cleaning a clitoral love toy, you can check the instructions on your packaging for that, as different clit suckers have different materials. But generally, wiping this sex toy with a soapy towel will do. There are also waterproof variants that allow you to lightly submerge the toy on warm water and mild soap.
Clit Sucker Play Techniques
After learning how to use a clit sucker, you probably wonder if that's the only way to have fun with this toy. Good news for you, as there's so much more you can do with a suction toy. Below are some of the common techniques that you can try.
1

Standard Technique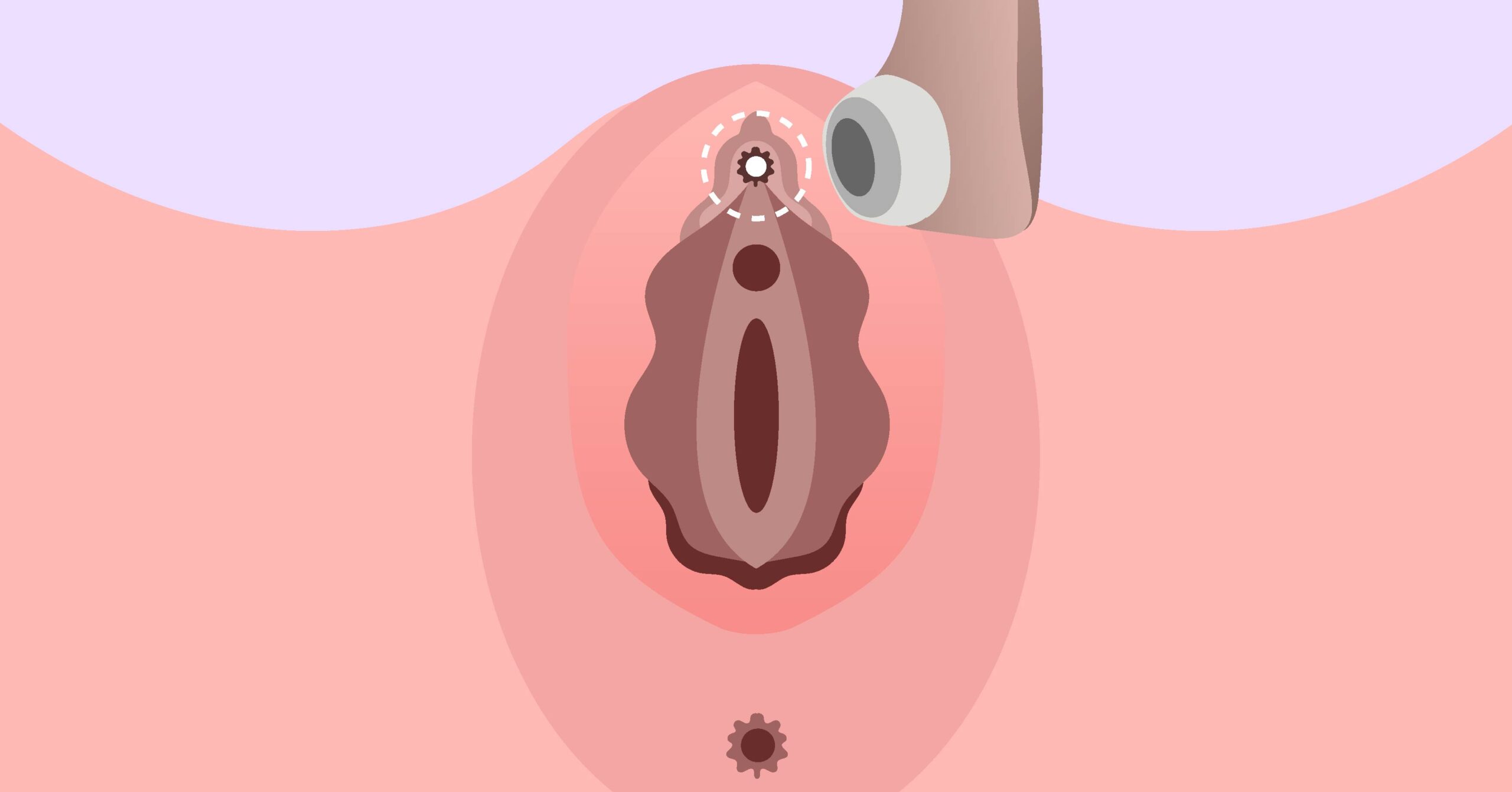 This is pretty much explained in the previous section of this guide. Still, to give you a rundown, this technique involves placing the clit sucker opening in your lubed-up clit. You'll keep it there as you increase the intensity level of the pleasure device. No need to move the toy around.
2

Lick-Like Glide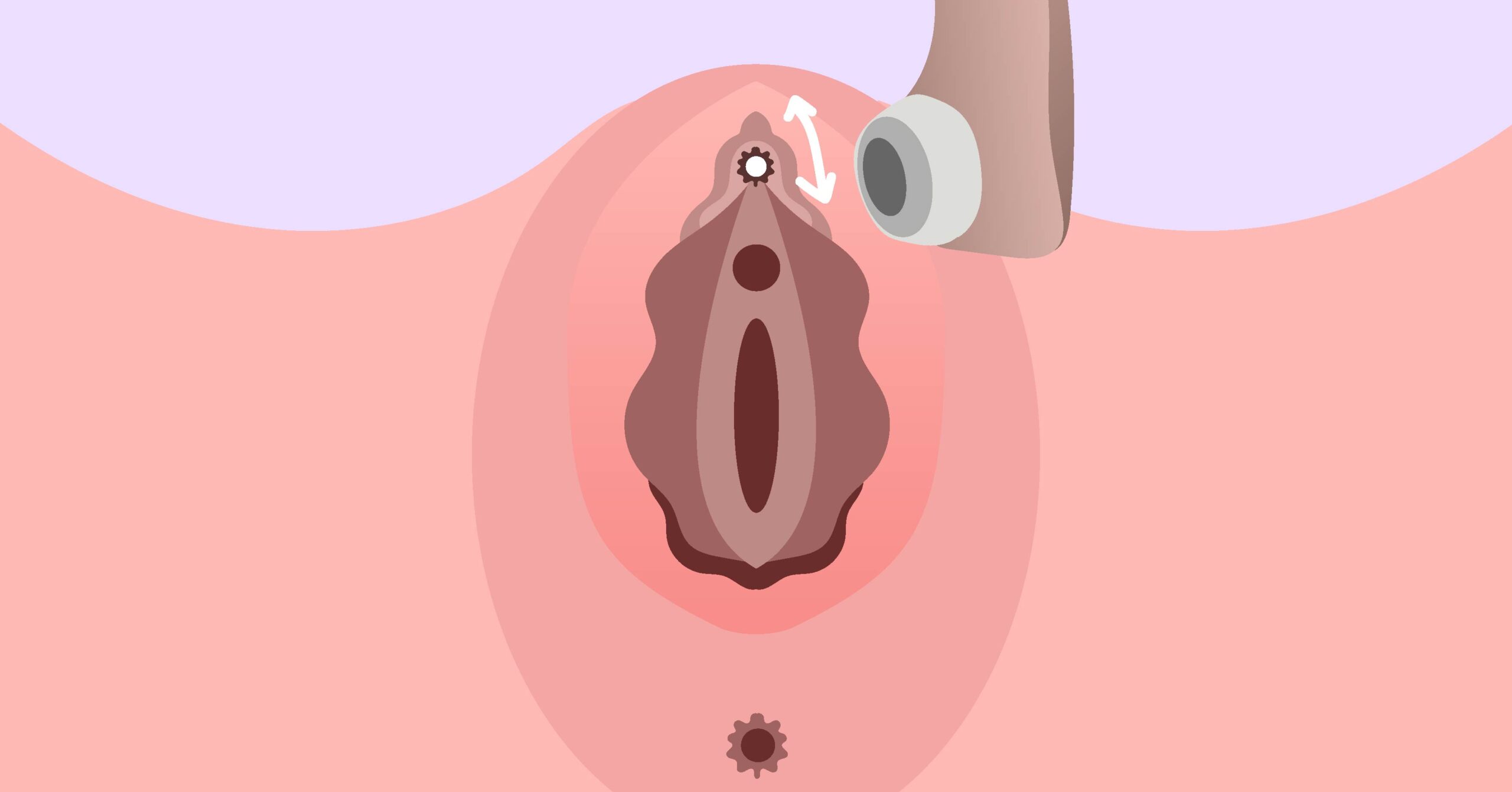 If you're missing the addicting cunnilingus from your former lover, this method will definitely satisfy you. Start with applying water-based lubricant generously to your clitoris. Place the opening into the clitoral hood, turn on the toy, then move it up and down. Make sure that you're moving the toy at a slow or gentle pace. Quick swipes can cause discomfort or make you cum too soon.
Of course, there's nothing wrong with a quick orgasm, but we highly recommend savoring the sensations as long as you can.
3

Surround the Clit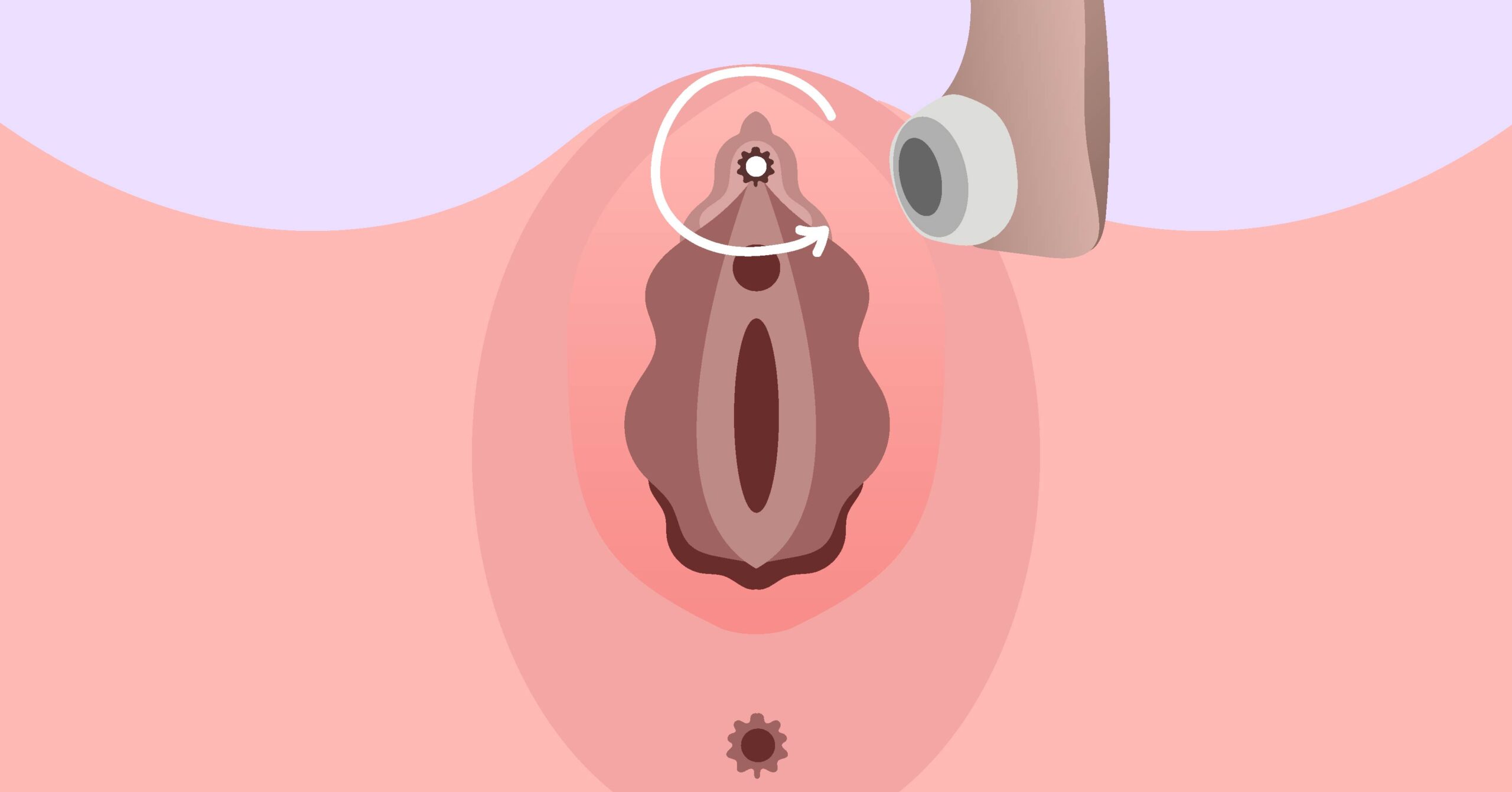 Is your clitoris extremely sensitive? This may work for you. Instead of placing the opening in the middle of the clitoral region, you may want to place it on the side or upwards. You can then glide it around the clitoris, sending o-tastic sensations in your clit without overstimulating it. This technique is also good if you want to give your clitoris a bit of teasing before playing it fully.
4

Nip Tease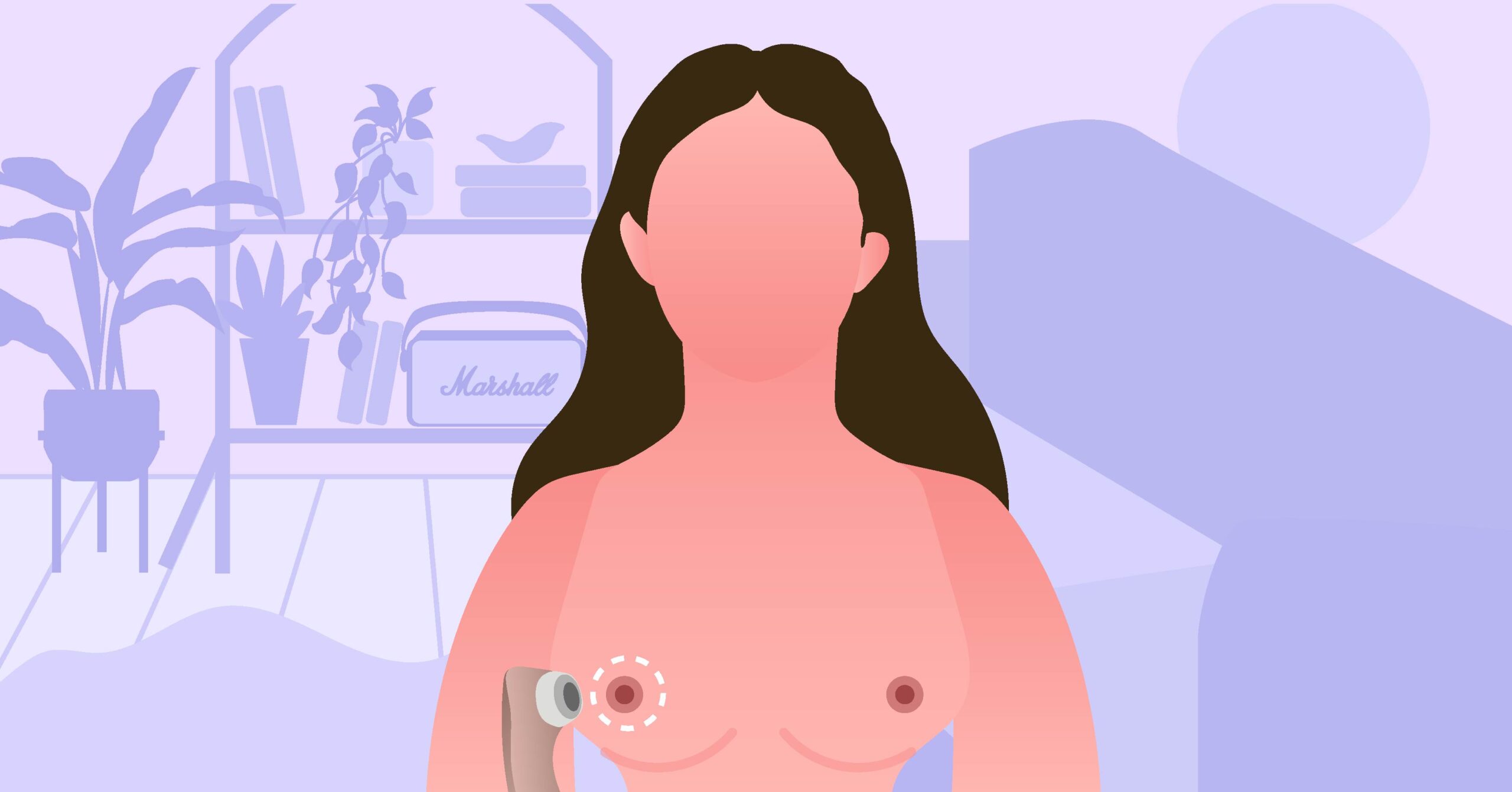 Clit may be in the name, but you can use the device in other parts of your body, such as the nipples! For this one, you'll put the opening right in your nipple. Turn on the toy, choose your preferred mode, and get incredibly horny with the titillating sensations.
5

Pause & Go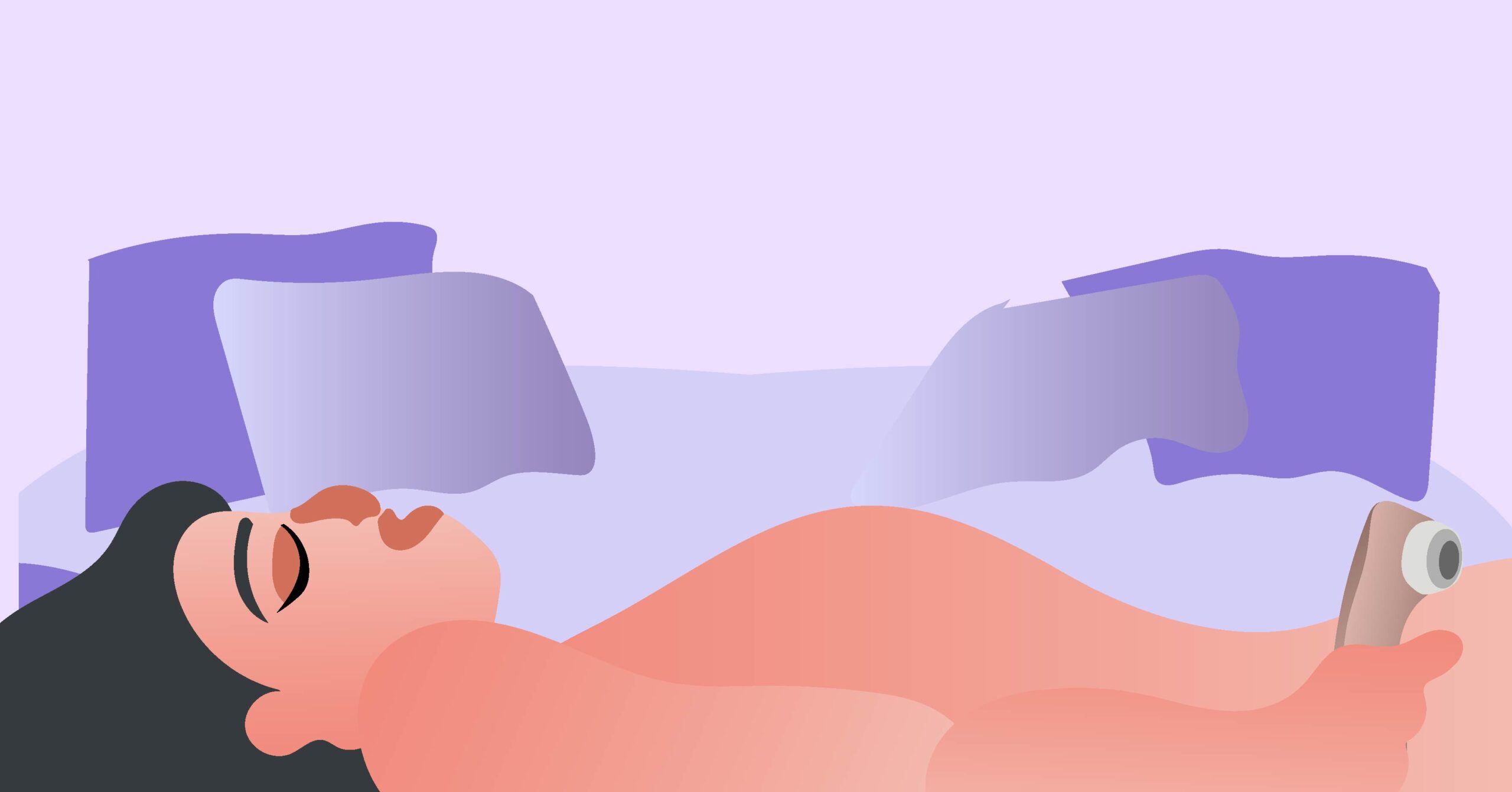 Into edging? Wanna last as long as you can with a clit sucker? You got to try this one. This technique is pretty much the standard technique but with an edgy twist.
Place the opening in the clitoris. Turn it on as usual but try to increase the intensity level as high as possible. Once you're reaching the peak, turn off the toy. When your body has calmed down, turn on the toy again. Repeat the process until you feel like you can't take it anymore.
Tips When Using a Clit Sucker
As you've learned the steps on using a clitoral sucker, we can sense your excitement about using this love toy. But before heading to our product page to see the best clit suckers in the shop, we suggest learning some clit sucker usage tips first!
1

Take your time.
When using a new type of sex toy, such as a clit sucker, it's vital to take your time. Don't put it in the highest setting and hope for the best. Read the manual, check if there are suggested techniques online when using it, set the mood to make yourself relaxed, start by the lowest setting– these are the things you should be doing when using this love toy.
If you just go #yolo and start using a clit sucker with no caution, it may just cause discomfort and unnecessary mishaps on your end. So take it slow, sis. You'll reach the euphoric sensations soon.
2

Try various techniques, patterns, and speeds during the play.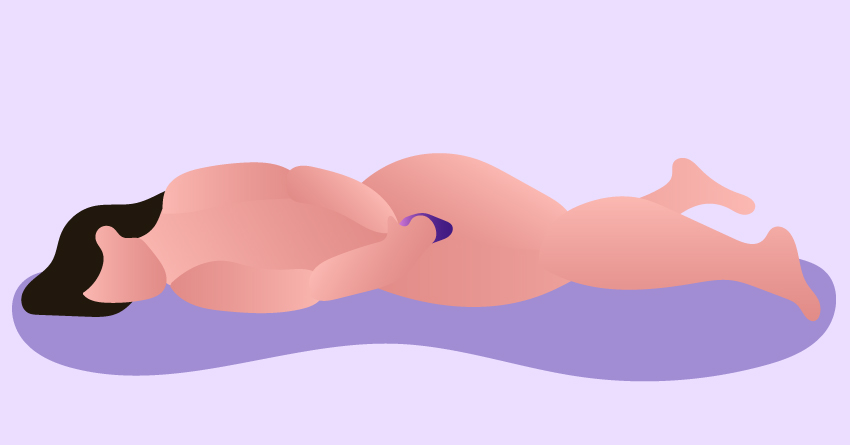 Once you've familiarised yourself with how to use a clitoral sucker, you can then start experimenting with various techniques, speeds, patterns, and masturbation styles. Maybe you would enjoy it more if you incorporate a certain rhythm or mix with edging? You can also experiment with other intimate products to amp up the sensations, such as sexual stimulants.
3

Don't just focus on the clit!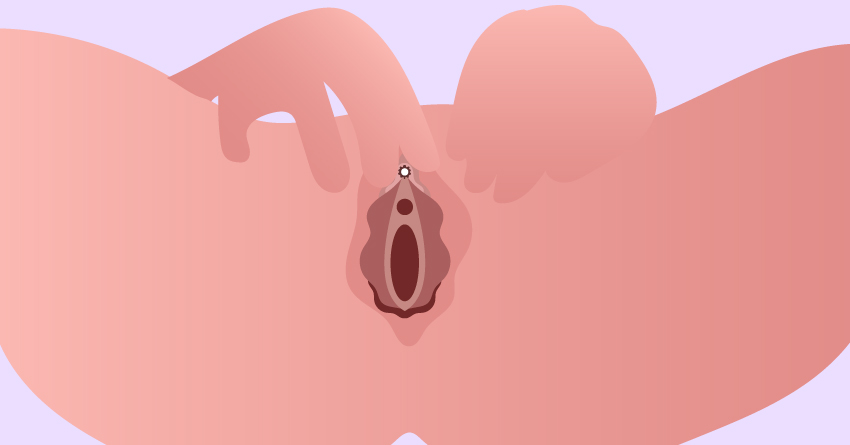 We've mentioned this earlier, but we gotta emphasize this, sis. Clit suckers can also be used on your other erogenous zones! You can use it to tease the different parts of your vulva, the perineum, and your nipples. Yes, this love toy is that versatile.
4

Use it during sex.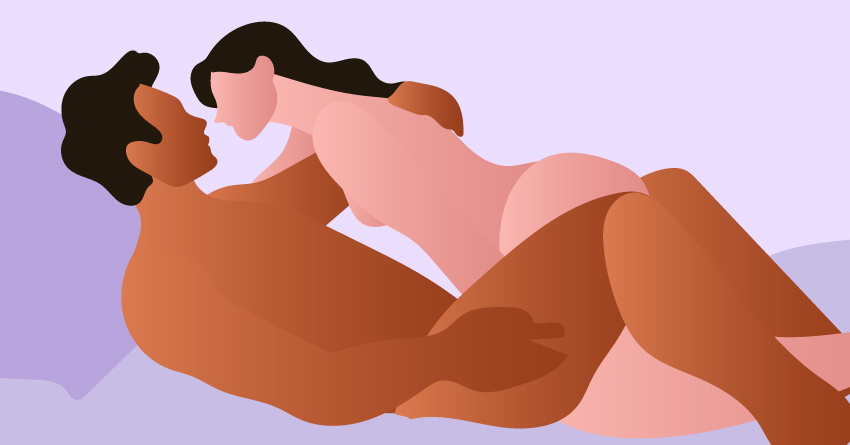 Yes, you can use a clit sucker during sex. It may take a few tweakings on how to incorporate this in various sex positions, but once you do, it's all worth it! You can also check couple vibrators that have clit suction features, such as the Satisfyer Pro 4 Couples.
You can also use a clitoral sucker in guys! Just place the toy either on their glans penis (head), perineum, or nipples. They'll surely love the subtle yet pleasurable sensations.
5

Make sure to get your clit sucker at a reputable love toy shop.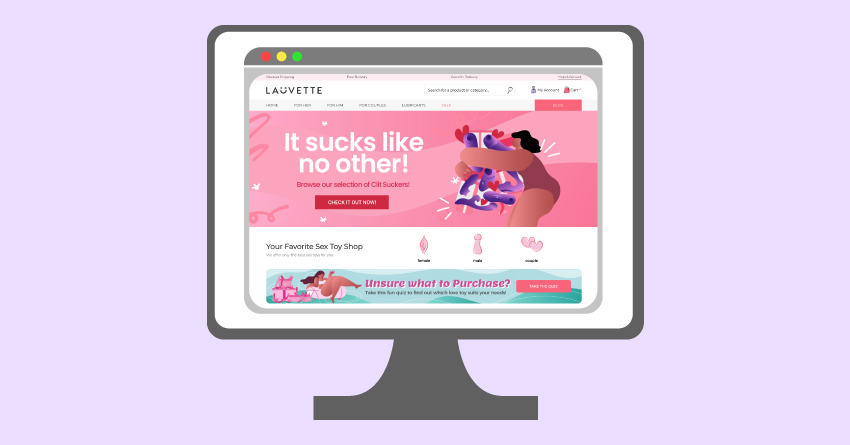 It may be tempting to buy a cheaper clitoral sucker in a not-so-known love toy shop, but keep in mind the risks that come with it. You're putting clit suckers, and sex toys in general, to your body. You should opt for love toys made with body-safe materials– which can be more expensive than the materials of cheaper sex toys.
Yes, you may get a cheaper clitoral sucker from an unverified love toy shop, but are you ready for the long-term effects of putting unsafe materials on your genitals? When it comes to love toys such as clit suckers, go for reputable shops and brands.
Solo Sex Positions While Using a Clit Sucker
Now that you've learned the basic steps of using a clit sucker, we can sense your interest in getting this pleasure device. With that, here are some solo sex positions that you can try with a clitoral sucker.
1

Solo Missionary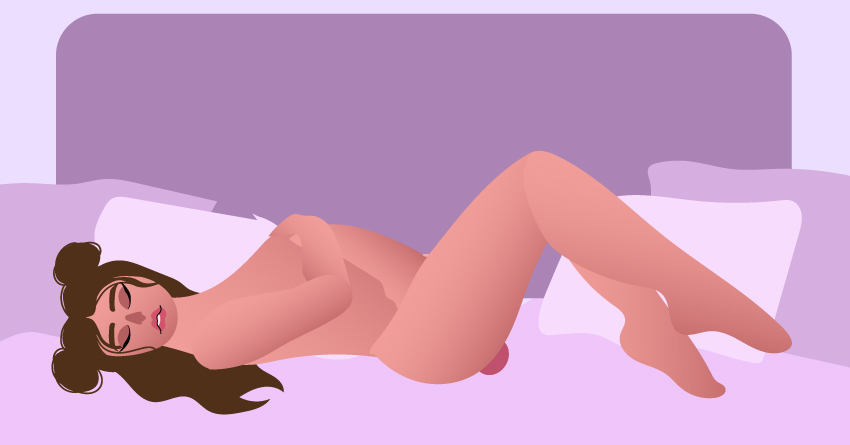 If you're using a clit sucker for the first time, we recommend going for this classic solo sex position. Just lie back, cross or spread your legs open, and press the clit sucker on your clitoris glans. You can use your non-dominant hand to massage your breasts to amp up the sensations.
2

Clit-Sucking Spooning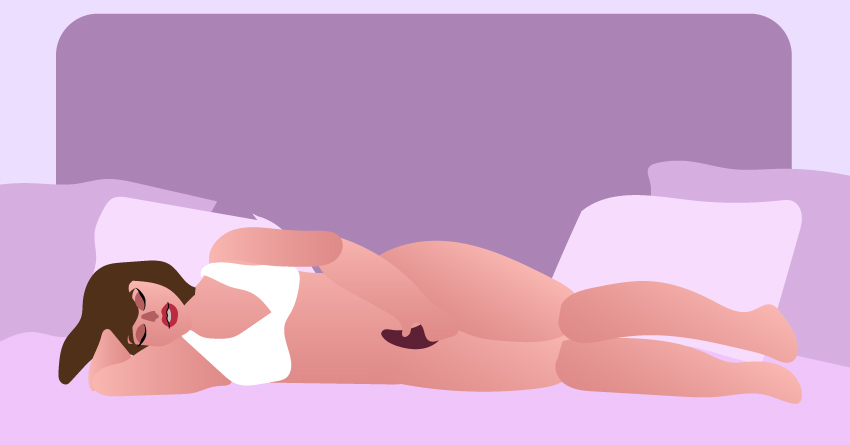 Here's another great position for beginners. For this one, you'll be lying on one side, still using your dominant hand to press the clit sucker on your clitoral nub. You can use the other hand to massage your breasts or finger your vagina for added stimulation. You can also use the non-dominant hand to hold your phone as you watch erotic videos, just if you need some visual cues during the play.
3

Double S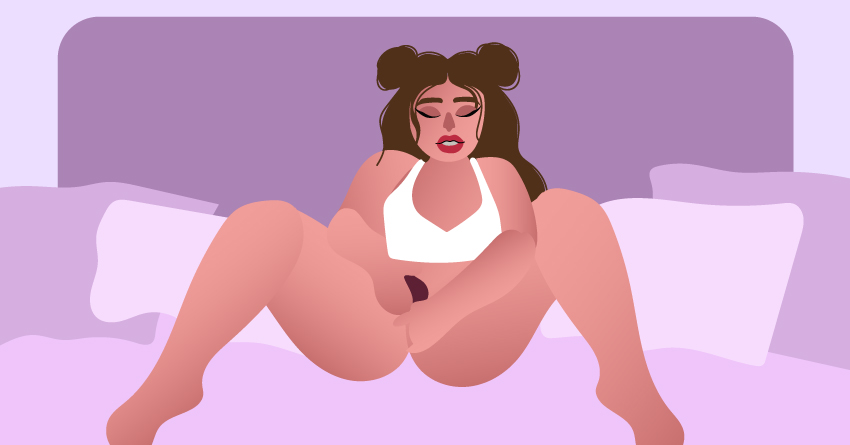 Looking for a clit sucker play position that involves vaginal fingering? Check this one out. For this position, lie down on your back. Use your dominant hand to hold the clit sucker and to press it on your clitoral nub. Meanwhile, the other hand should be fingering your vaginal walls, specifically the g-spot. The double stimulation will surely bring orgasmic sensations that you will never forget!
4

Hot Seat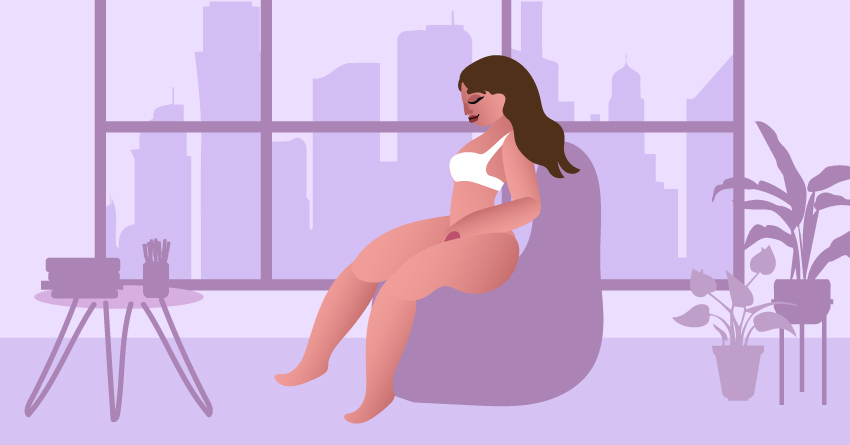 If you're in the mood for an unconventional clit sucker position, you can try this one. All you need is a chair or couch. Just sit down, open your legs, and press the clit sucker on your clitoral nub. Close your eyes and imagine that someone's licking and sucking your clit— enjoy!
5

Pleasure Pillar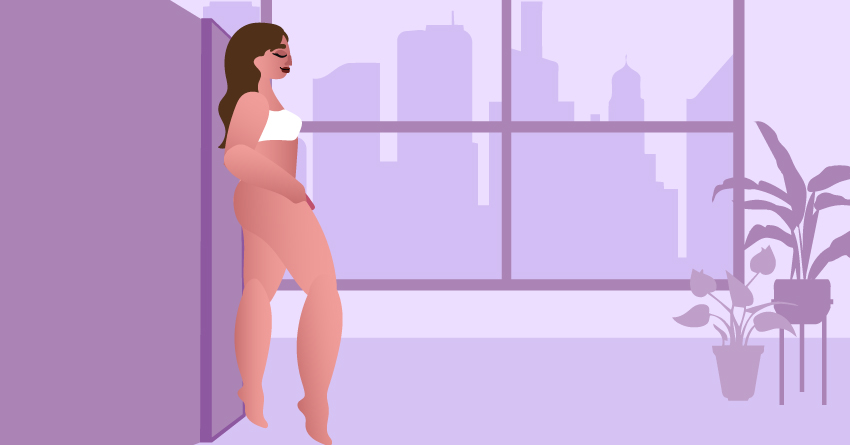 This position is ideal in the shower or even in some public spots. To do this, you'll need to stand up, hold the clit sucker, and press it against your clitoris glans. If the sensation gets soooo good, you might want to stand somewhere near a wall and press your back against it for extra support.
Couple Sex Positions While Using a Clit Sucker
One of the common misconceptions about the clit sucker is that you can't use it while having sex. However, that's not necessarily the case, as there are different ways that you can use this pleasure device with a partner. Here are some of the best couple positions that you can do with a clitoral sucker.
1

Focus On You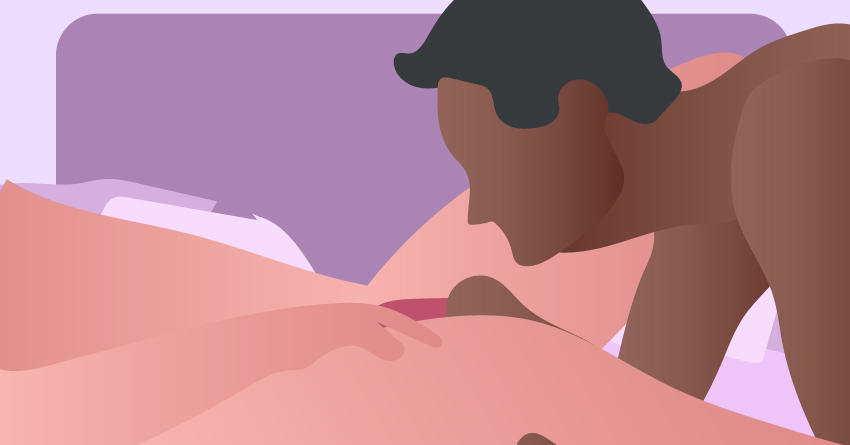 This position is pretty simple. You just lie on your back, legs wide open. Your partner will sit down right in front of you, pressing the clit sucker on your pleasure nub. If you want to add some kinky twist to this position, you can ask your partner to tie your wrists, giving your lover full control with the love toy and with your body.
2

Doggy With a Clit Twist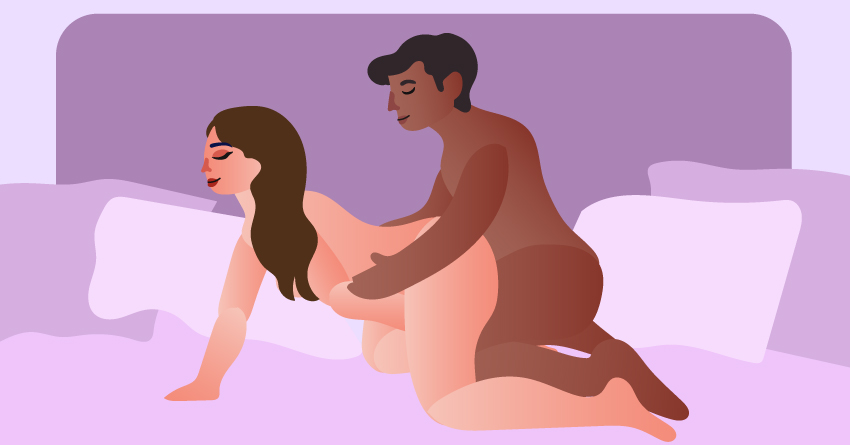 If you want to use a clit sucker while getting penetrated, we highly recommend this position. For this one, you and your partner will just do the regular doggy style position; you will be on all fours while your partner kneels behind you. The only difference is while your partner thrusts in and out of you, you/your partner is holding a clit sucker against your clitoral nub. This position is great for vulva-having folks that couldn't solely climax through vaginal penetration.
3

Spooning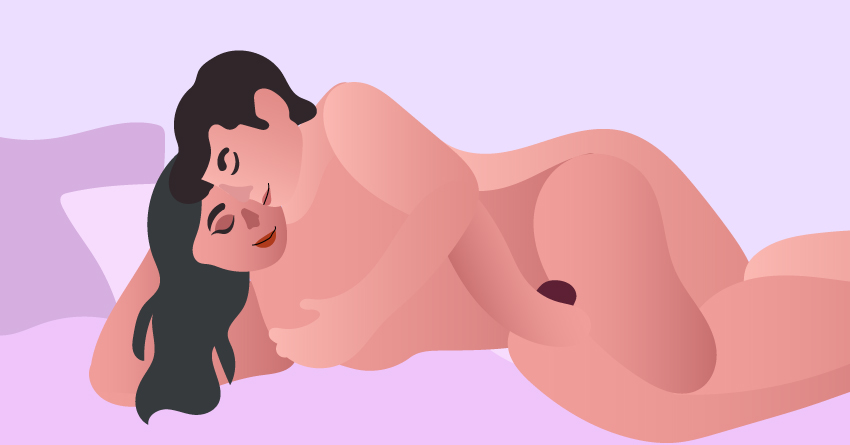 If you feel like the previous position is a bit too much and wanted a simpler one, here ya go. For the spooning position, you and your partner will lie on your sides, facing the same direction. While your partner penetrates you vaginally, you will be holding the clit sucker against your glans clitoris, experiencing dual stimulation throughout the play. Same with the Doggy With a Clit Twist, this sex position is great for vulva-having folks that couldn't cum from penetration alone.
4

Love Chair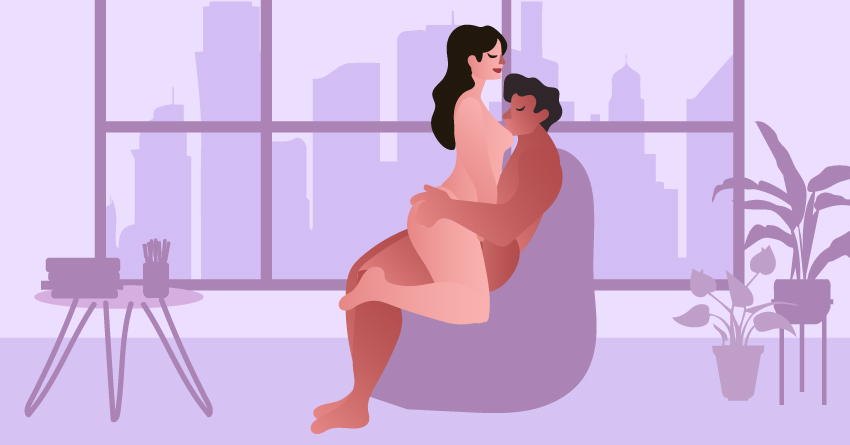 Want to take things outside of the bedroom? We gotchu. For this position, you'll need to find a spot where your partner can sit with ease. For example, you can go in the living room and sit on the sofa or opt for a spacious car and sit in the backseat. Once you've found the spot, make your partner sit on it while you sit on their lap. Apply water-based lube on your partner's penis or strap-on, then gently slide your vagina into their intimate area. As you bounce up and down to their cock, your partner will be holding a clit sucker and pressing it against your clitoral nub.
5

Mutual Os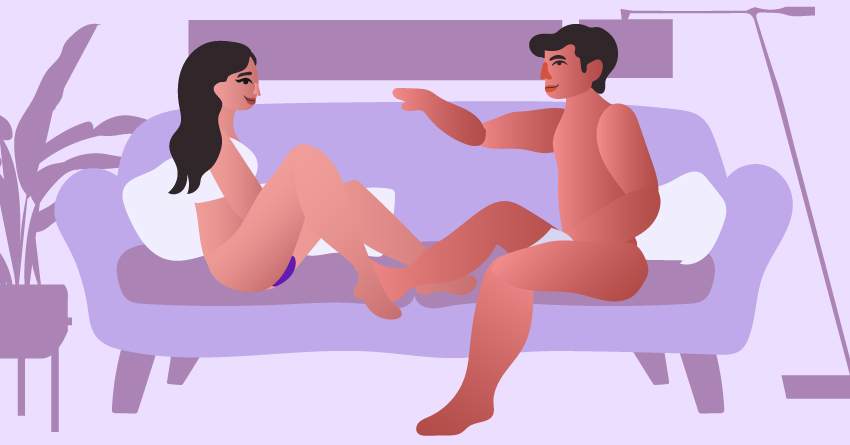 Another great way to use a clit sucker is through mutual masturbation. For this position, all you need to do is lie on your sides, facing each other. As you both use your preferred sex toys, you can have a steamy makeout sesh to amp up the arousal.
6

Lick & Suck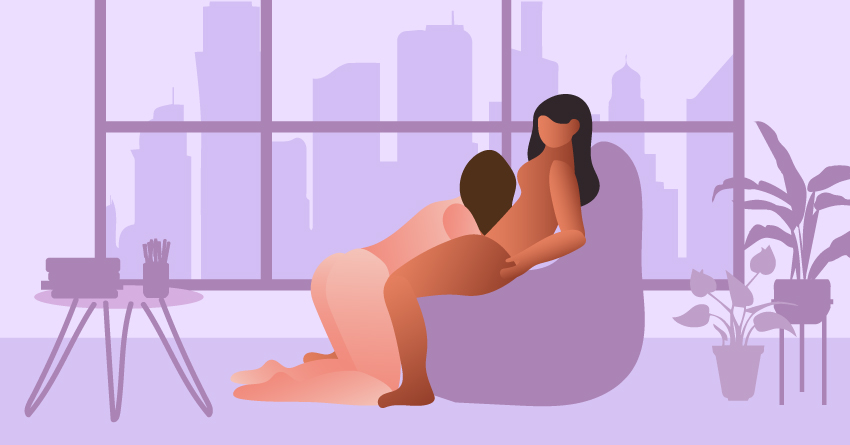 If you're looking for a position that involves oral sex, check this one. To do this, you'll need to find a sturdy chair or couch. Sit down and spread your legs wide. Your partner will then kneel in front of you and press the clit sucker on your clitoral nub. They will then lick the other parts of your vulva, such as the vaginal lips and vaginal opening; you'll surely quiver in pleasure with this position!
7

All Out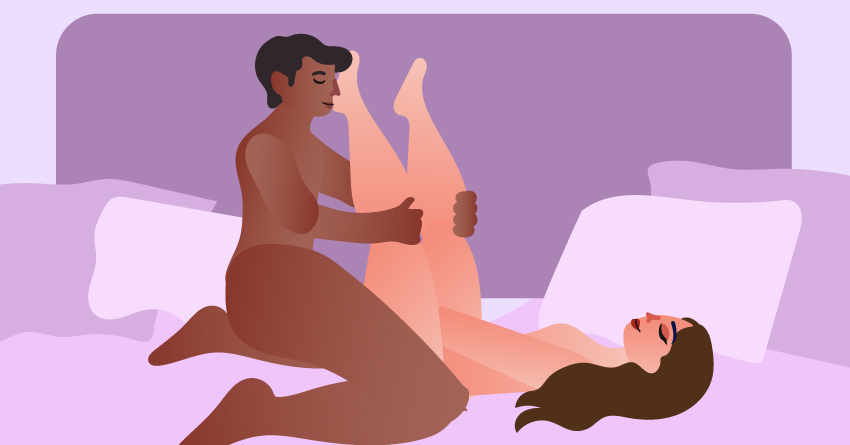 The All Out Position is pretty similar to the good 'ol missionary, only with minor changes. For this one, you'll need to lie down on your back, lifting your legs up as high as possible. Your partner will then go on top of you, just like what they do in a regular missionary position. As they thrust in and out of your vagina, they will hold the clit sucker and press it against your clitoris glans for additional stimulation.
8

Sideways 69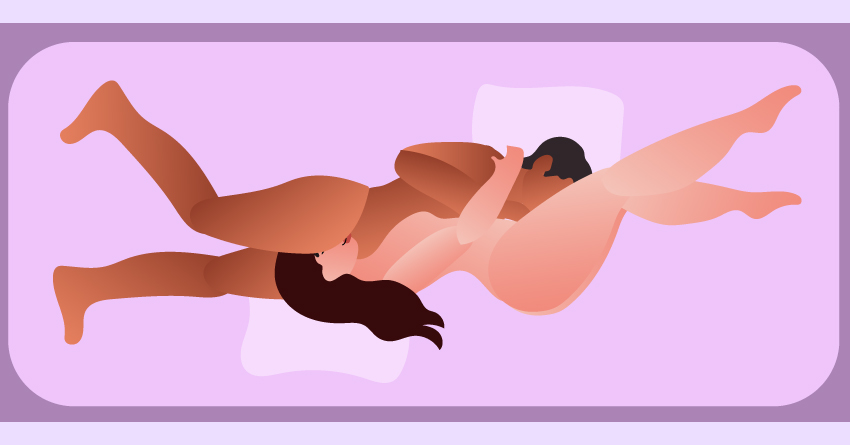 This position is pretty similar to the Mutual Os, but instead of having control on your clit sucker, your partner will be the one who'll take the reins. To do this, you'll just need to get into a 69 position, but sideways style. After that, grab your partner's preferred sex toy and stimulate their genitals with it. Your partner will do the same with your clit sucker.
Best Clit Suckers for Beginners
As you've learned the basics of what a clit sucker is, we can sense that you're really amped up to purchase your own clitoral sucker. With that, we're making things easier for you. Here are the bestselling beginner clitoral suckers in the shop. Read on!
1

Satisfyer Pro Traveler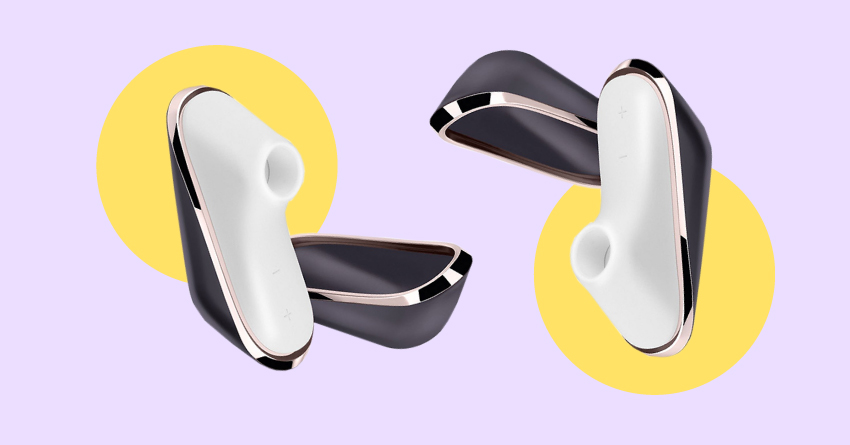 Satisfyer is one of the most popular clit sucker brands across the globe. One of their bestselling toys is the Satisfyer Pro Traveler, a chic clitoral sucker with a sleek aubergine body with rose gold lining. Its small size also makes it an ideal companion when traveling since it fits with every handbag.
And if you're worried that someone might check upon your bag, no worries as this luscious sex toy comes with a magnetic cap, ensuring that your toy will be protected from snooping eyes, as well as from dust and dirt.
2

Lelo Enigma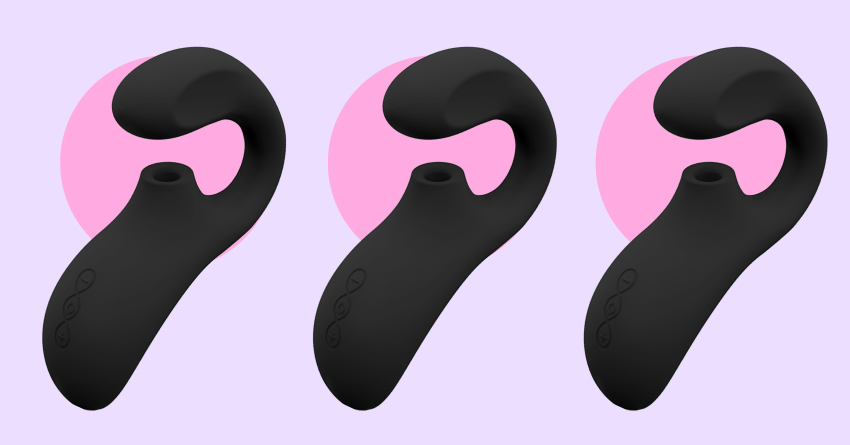 Getting this clit sucker? Well, get ready to feel an out-of-this-world orgasm. The Lelo Enigma features a unique design that flutters in all the right places for an orgasm you won't forget. It comes with a stunning casing and dual stimulation feature— sonic suction waves for your clit and pulsating vibrations to your g-spot.
3

Eliana Clit Sucker
Looking for another budget-friendly clit sucker? We gotchu. The Eliana Clit Sucker is ideal for beginners, featuring a sleek design and 3 pulsating suction modes. It's also waterproof so you can easily play it in the shower.
4

Womanizer Classic 2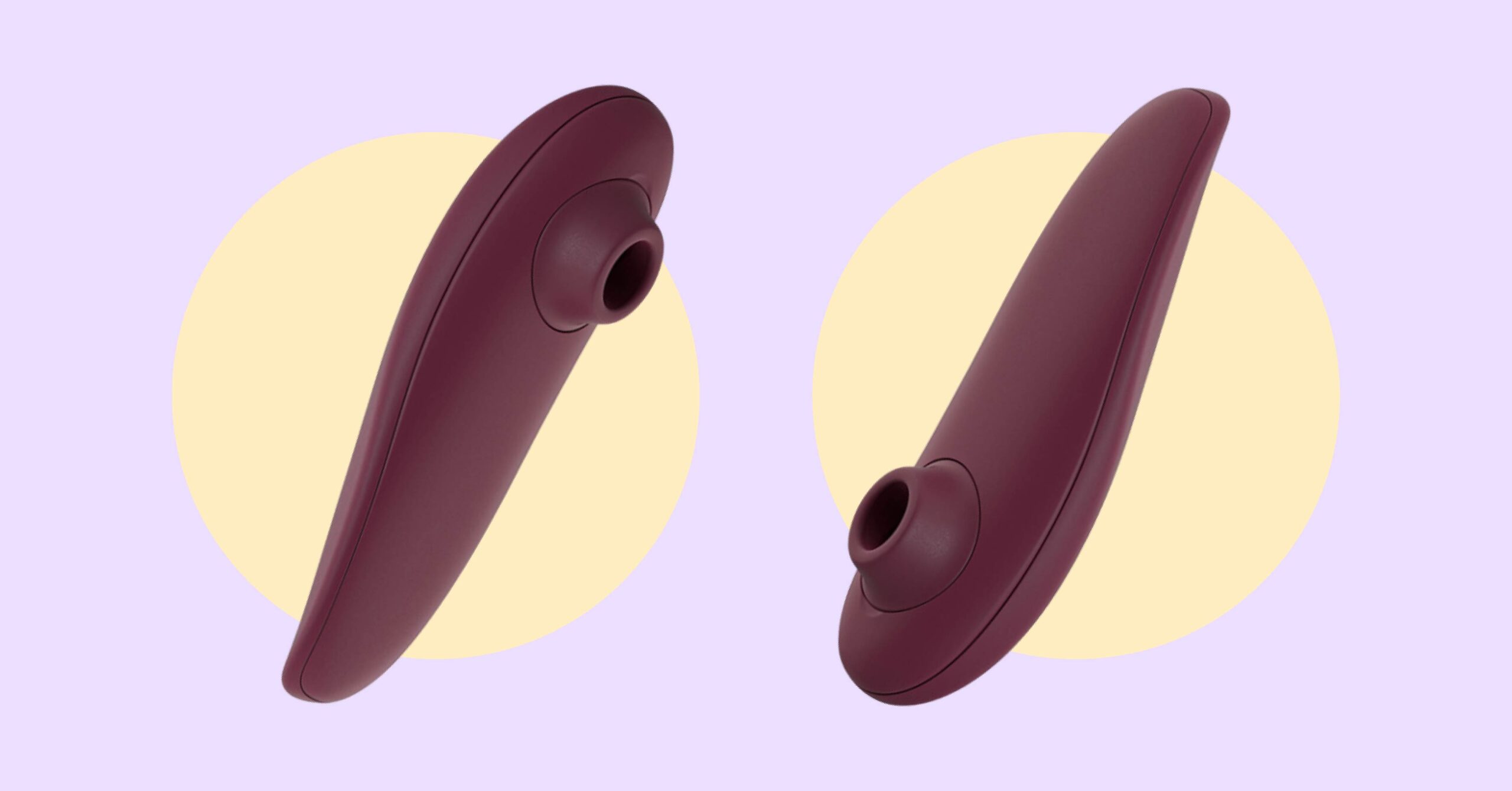 If you're willing to splurge for a classy and high-quality clit sucker, you can never go wrong with the Womanizer Classic 2.
Crafted with the groundbreaking Pleasure Air technology, this toy comes with 10 modes that'll shake your body every time. It also has an Afterglow feature, activating the lowest setting once you reach the orgasmic peak. Simply short press the designated button and watch the magic unfold.
5

Satisfyer Pro 2 Generation 3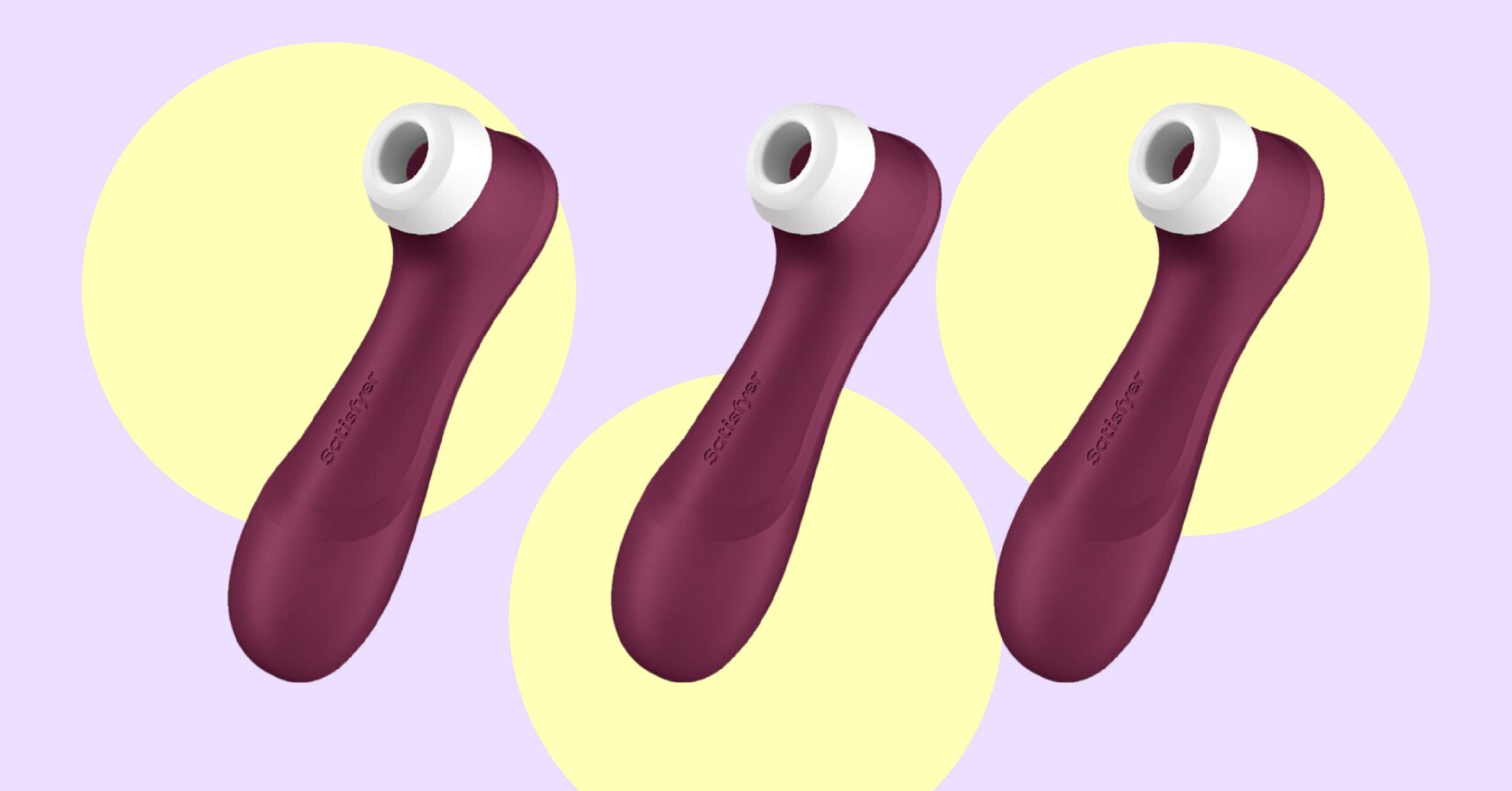 If you're looking for one of the best clitoral suckers on the market, you've got to check out this one.
The Satisfyer Pro 2 Generation 3 has everything people love from its predecessor, Satisfyer Pro 2, but it has new features that'll elevate your self-pleasure plays. First, it's built with Liquid Air Technology that mimics the rhythm of pulsing water. Second, it has an improved design of the silicone cap for easier use. Lastly, it's now designed in dark colors, away from its usual rose gold shade.
6

SVAKOM Pulse Pure Clit Sucker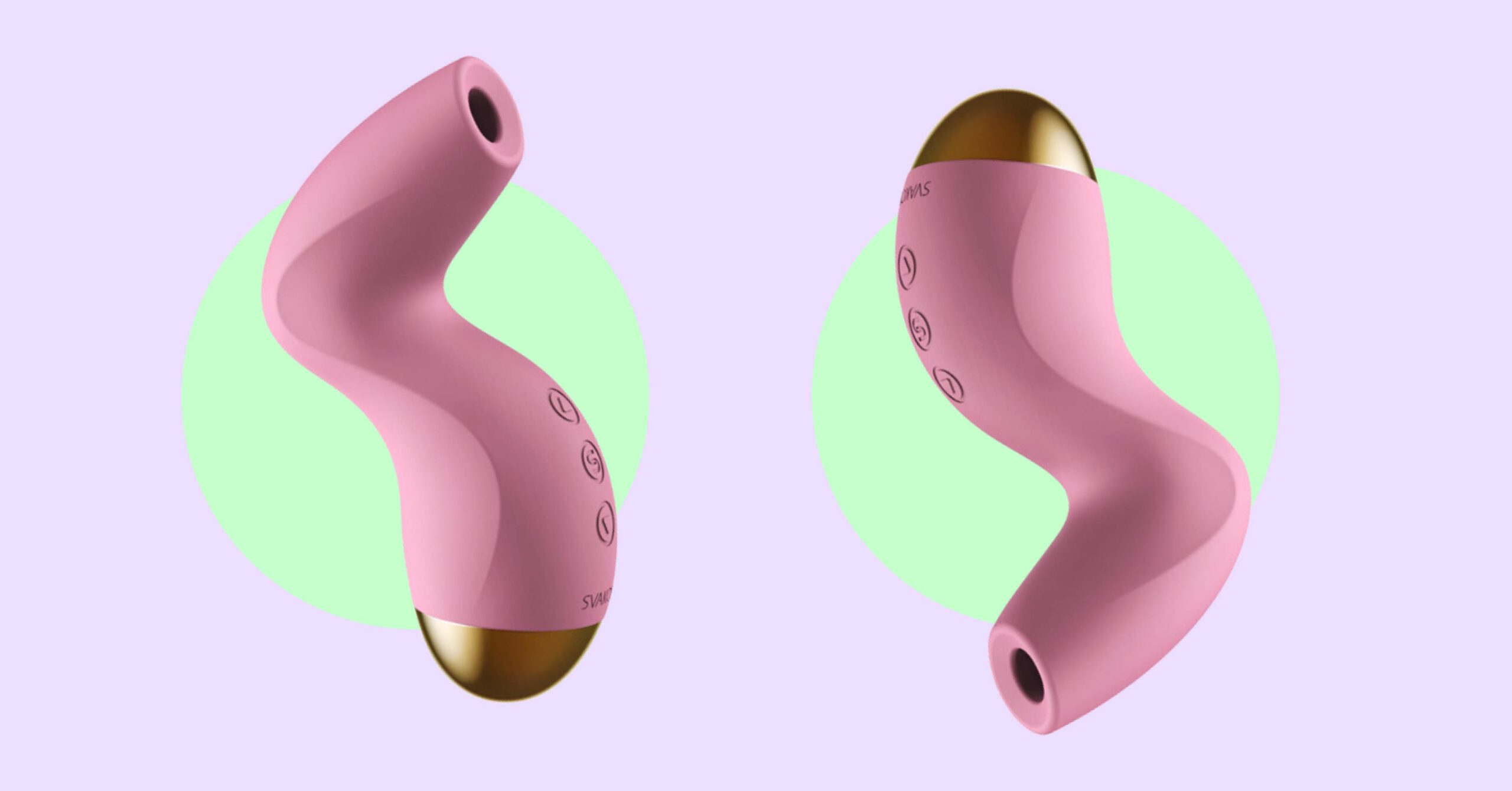 Feel pure pleasure with this alluring toy! The SVAKOM Pulse Pure is built with SVAKOM's Pulse Technology™ to bring orgasmic sensations to your clitoral nub. Not only that, but it boasts a unique curved design for seamless use.
It also comes with gold accents, bringing a luxurious feel to the device. But don't worry, as it comes in a decent price range— totally worth it!
7

Lovense Tenera App-Controlled Clit Sucker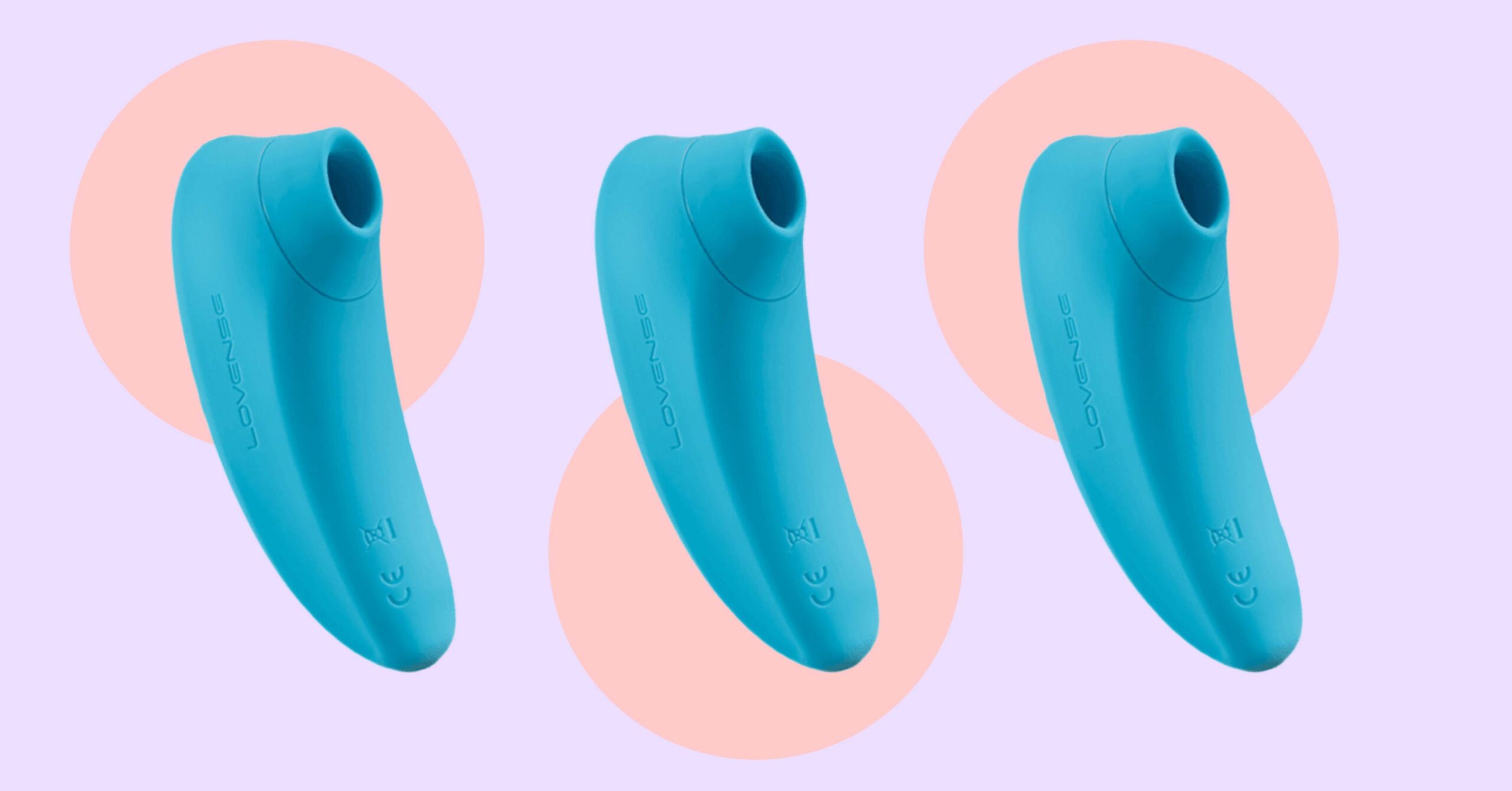 Looking for an app-enabled clit sucker? We gotchu. The Lovense Tenera will take you to wonderland in a matter of seconds! With its top-tier suction technology, ergonomic design, and high-tech features, you'll never get enough of this stunning toy!
8

SVAKOM Pulse Union App-Controlled Clit Sucker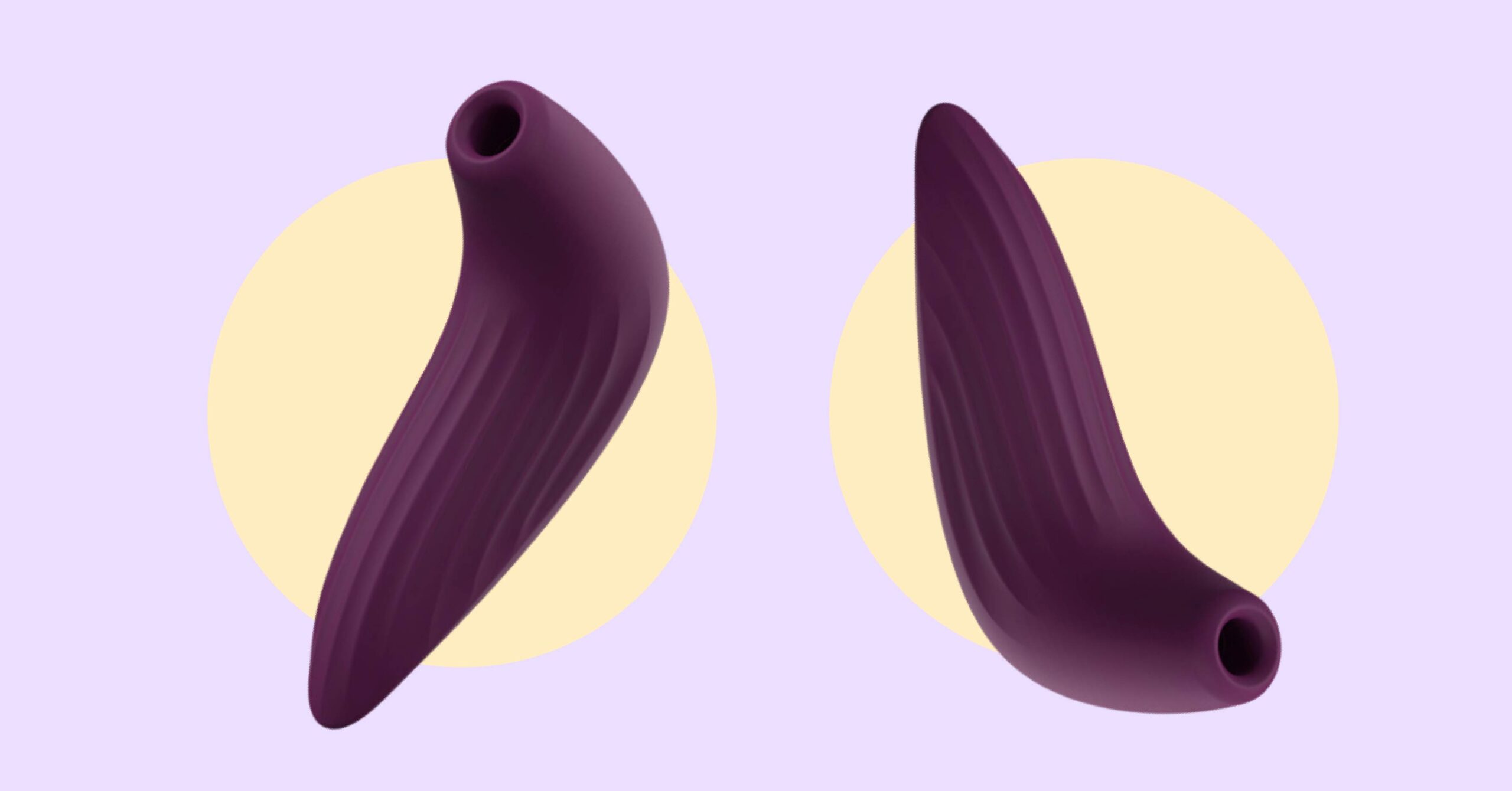 Here's another app-controlled clitoral sucker on the list. The SVAKOM Pulse Union has everything you would want in a suction toy.
Made with medical-grade silicone, this dainty toy is built with SVAKOM's Pulse Technology™ and has a one-of-a-kind memory feature; the device will stay in the same pleasure mode until your next session. How cool is that? It also offers custom modes, long-distance control, and so much more.
9

Miss Rosy Clit Sucker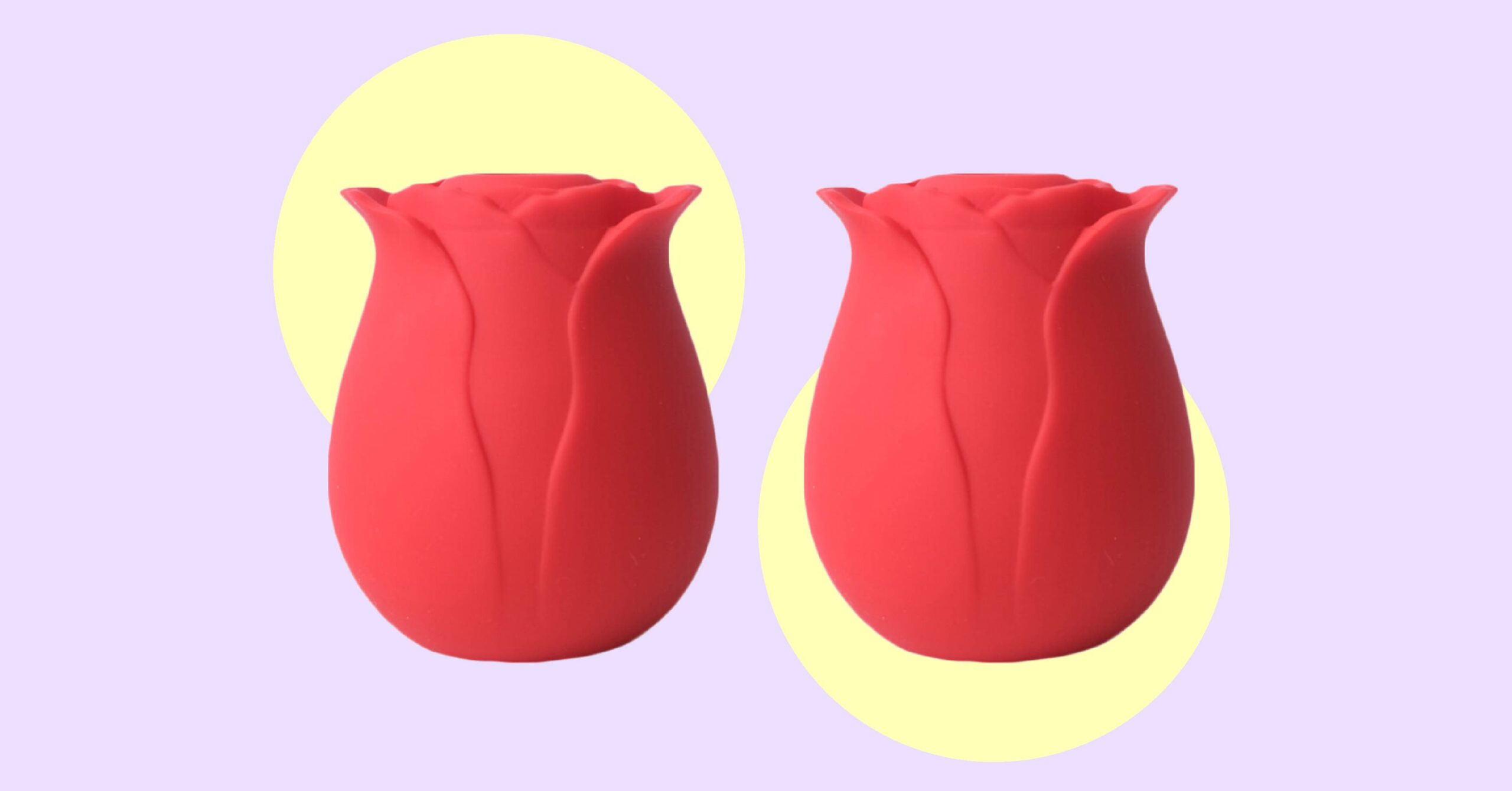 If you're on a budget, you can count on this dainty toy. The Miss Rosy Clit Sucker may not come with app-controlled features or other extras, but it sure does a great job and pleasing the clit. It's made with body-safe silicone and comes with 10 suction modes. It even has an included pouch, so there is no need to buy a separate sex toy pouch for this toy. Definitely a deal!
10

Lelo Sila Cruise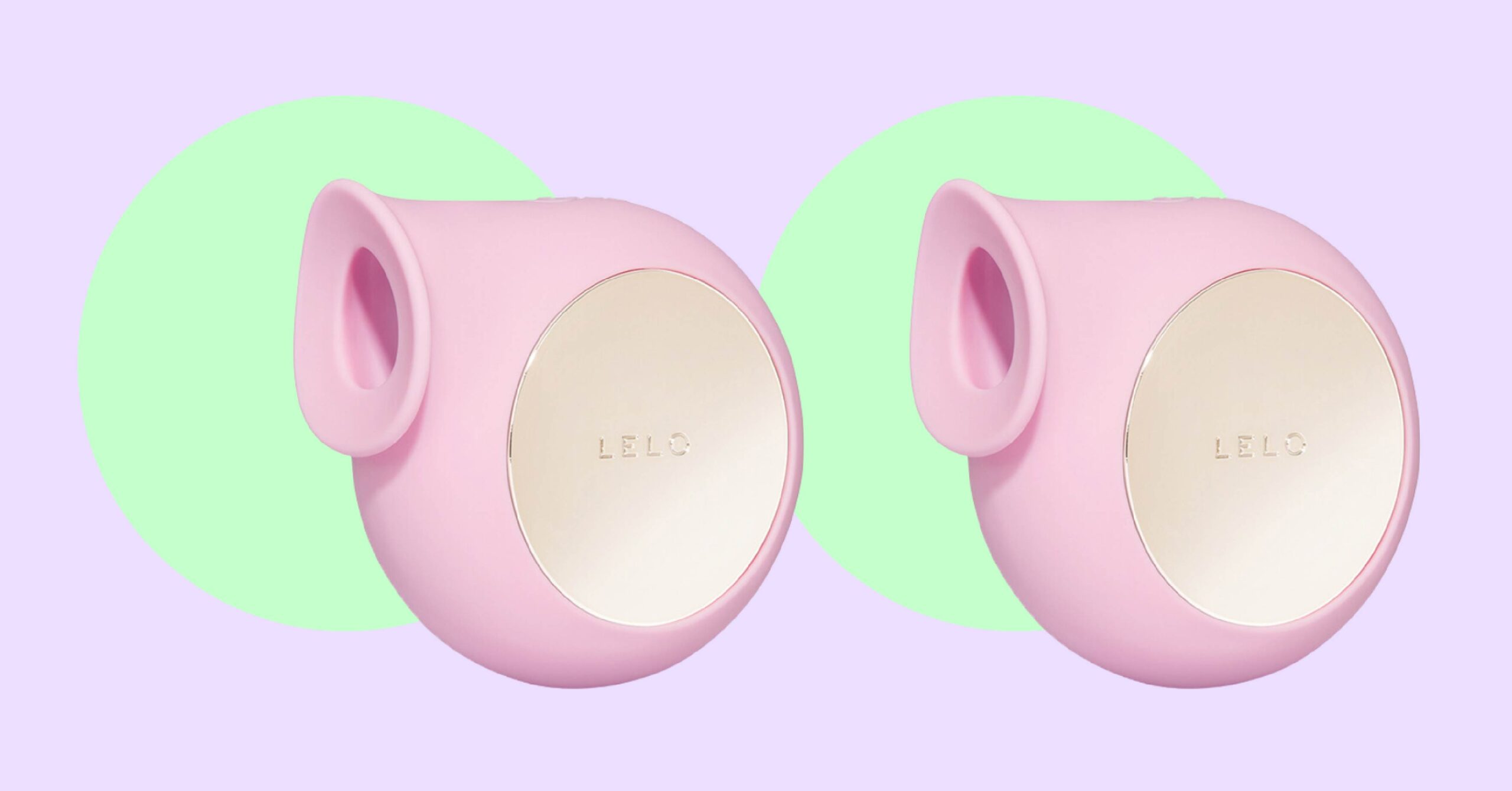 Are you looking for a clit sucker with a wide or bigger opening? We gotchu! The Lelo Sila Cruise has a bigger opening than its contemporaries, ensuring gradual build-up pleasure instead of overwhelming you with too much stimulation. It also comes with Cruise Control feature in which the intensity level automatically goes stronger the more you press the opening in your skin.
Frequently Asked Questions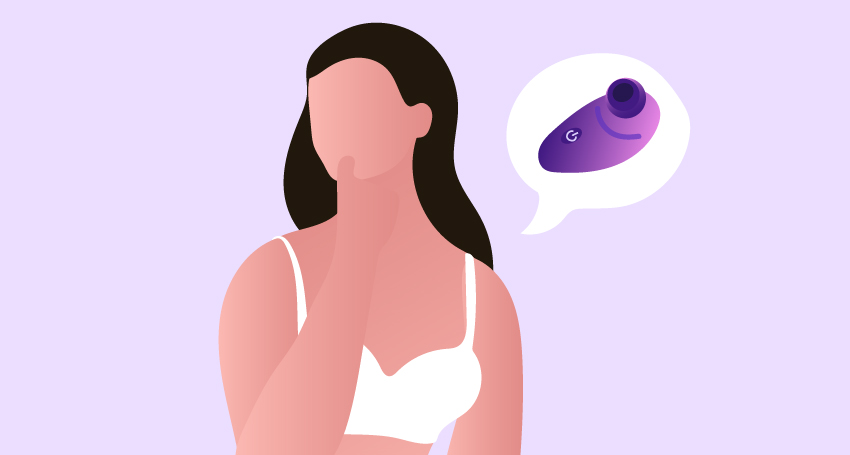 Now that you've learned how to use a sex toy, you're already to use this alluring toy. But if you still have questions lingering in your mind, no worries as we've answered some of the frequently asked questions about clit suckers.
1

Do I need to be shaved when using a clit sucker?

Don't worry, your pubes will not get stuck on the toy. A clit sucker isn't necessarily sucking your clit, it only stimulates a sucking sensation. You can use this sex toy whether you're shaved or not.
2

Can I use a clit sucker like a regular vibrator?

Not really. It doesn't vibrate like a regular vibrator and you also can't insert it in your vagina as you would do in a regular vibe. However, there are tons of rabbit vibrators that have a clit sucking feature on it. So, if you want to indulge in both vibrating and sucking sensations, we suggest getting that kind of sex toy.
3

Is lube necessary when using a clitoral sucker?

It's not a requirement per se, but we suggest using one if you prefer a sloppy-sucking sensation—which mimics the feel of cunnilingus. You can also use your lady juices instead of lube. Again, it's up to you on how to use a clit sucker. Go for what works best for you, sis.
4

Can I still use this sex toy even if my clitoris is mostly covered?

Yes, you can still use this sex toy. You only need flap the clitoral hood to fully access the clit. Now, if you don't want to flap the covered skin, you can effectively use the clit sucker by putting it in the highest setting.
5

Are there any cons in using a clit sucker?

The only con for a clit sucker is that it's only effective in your clitoral nub. Yes, you can use it on the other parts of your body, but it's not as effective as it would be on your clit. So if you're looking for a flexible love toy that can work on the different erogenous zones, we suggest getting a clit sucker with vibrating features instead of a regular clit sucker, such as the Satisfyer Dual Pleasure.
6

What's the best clit sucker for beginners?

If you've never tried a clitoral sucker before, we recommend getting a clit sucker in a decently-priced range, such as the ROMP Free, Love Bug Clit Sucker, and Daffy Clit Sucker. If you ended up liking this pleasure toy, you could then proceed on getting a clit sucker from expensive brands, such as Womanizer and Lelo. This ensures that you're not going to waste copious amounts of money on a love toy you don't fully enjoy.
7

What's the ideal material for a clit sucker?

Same with the other sex toys, medical-grade silicone is the best material for clit suckers. It's non-porous, so bacteria wouldn't thrive there. It's also soft and gentle to the skin, perfect for your sensitive spot.
8

Is a clit sucker okay for someone with a sensitive clit?

If you have a highly sensitive clit, we recommend getting a clit sucker that provides indirect stimulation on the glans clitoris. You can also purchase an affordable clitoral sucker first and see if it works well on you without getting overstimulated. If using the device is a bit too much, you can try playing it with underwear on.
Takeaway
If you want a sex toy that can suck your nipples or clitoris just as good as any passionate lover can do, a vibrating clit sucker will surely be your best friend. With its ergonomic design, discreet sound, and pulsating suction technology, you'll surely have blasting time using this toy. Just don't forget our tips on how to use it and you'll be good to go. Enjoy!