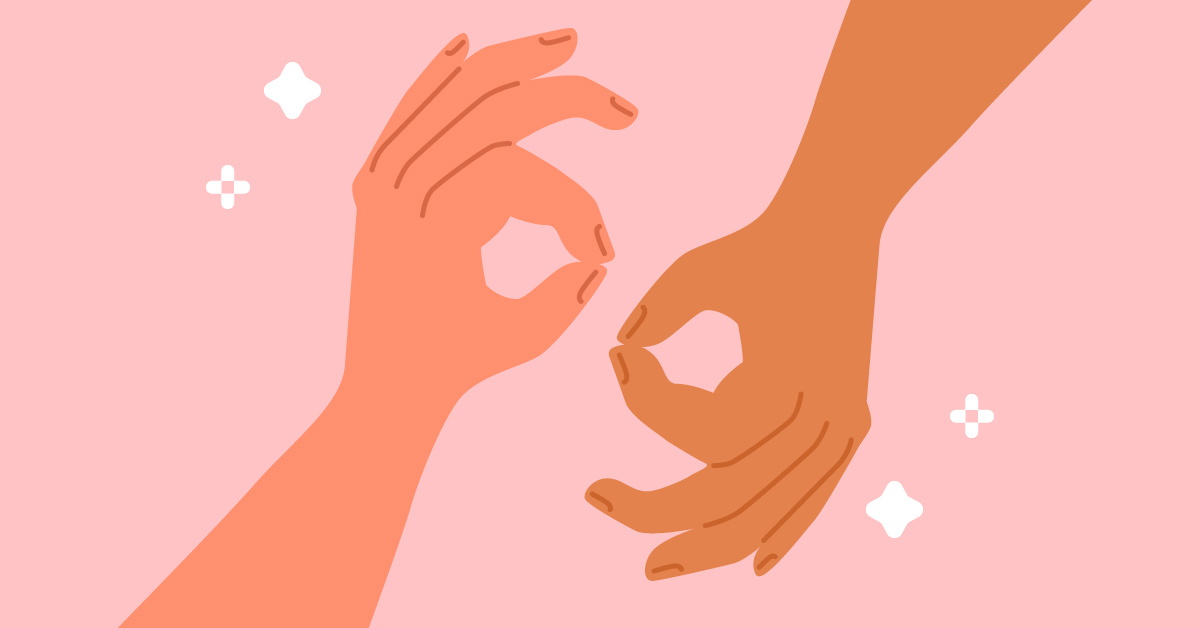 Looking for some 69 sex position tips? Okay, listen up. We have here the ultimate guide for the 69. By the end of reading this feature, you'll be able to determine if 69-ing is your thing and learn about some essential tips when doing this position. But before getting into the different tips, let's start off with a quick refresher.
What exactly is 69?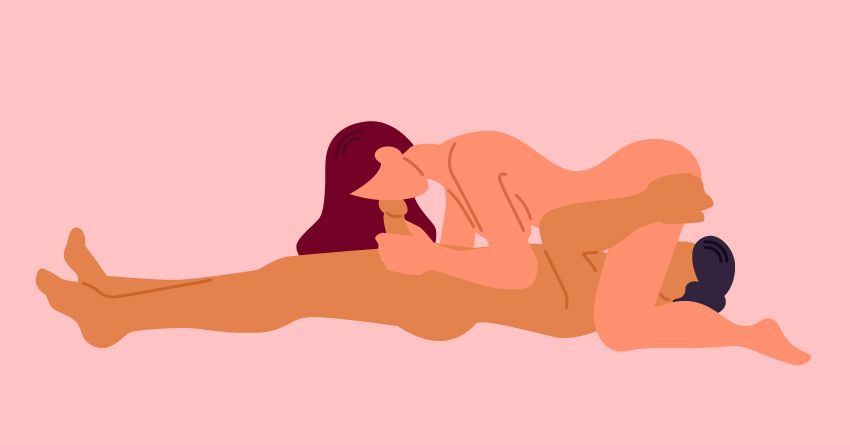 The "69" is a sex position wherein you and your partner simultaneously perform oral sex to each other. It's pretty popular since it always gets featured on porn flicks. Another reason for its popularity is that it can be highly pleasurable for those who are into oral sex since you get a looot of oral action from this position.
To do the 69, you and your partner should be lying down, facing in the opposite direction. This means that your head is on their genitals, while their head is on yours. As you get into this position, you'll then play with their genitals either by using hand, your tongue, or some sex toys. Your partner will also do the same thing– so you're basically pleasuring each other at the same time.
Benefits of 69-ing
Now, just by reading the explanation above, you're either pumped to try this or confused about its hype. Well, the 69 position can be very challenging, but it does pose some benefits, such as the following:
You'll get a lot of oral action.
It can improve your coordination. It makes you great at multitasking in bed.
It'll prevent you from getting unwanted pregnancies since there's no penetration involved.
It can be a fun position once you've mastered it. The tumbling and turning all worth it!
Great position for quickie sex. If you cum easily through oral sex, it's best to incorporate this position when you're on a time crunch.
Downsides of 69-ing
Now, the thing about the 69 position is that it's hard to master. It's pretty simple on paper but can be quite complex in execution. That's why when doing this sex position, you need to look out for these downsides:
Doesn't work for those who don't like oral sex.
You won't fully enjoy the sensations since you're busy licking them.
There's a possibility of neck cramps.
It can be awkward for a while.
Variations of the 69 Position
Now, we know you're sooo ready to learn about the 69 sex position tips, but let's focus on the basics first. If you want to make this position work, it's best to learn about the different kinds of this sex position. Why? So you'll be able to find the variation that works for you and your boo. Read away!
1

Sideways 69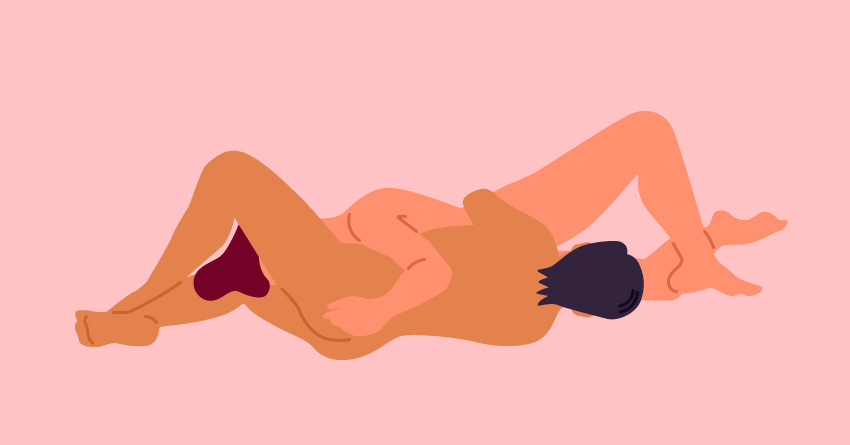 Now, if you want a comfier version of this sex position, we suggest trying this one out. For the sideways 69, you and your partner are lying on your sides, facing each other's genitals. This requires less work and you'll have fewer chances of getting that pesky neck strain. It's a win-win for you and your boo! Also, take note of our 69 sex position tips below to spice up this position.
2

Squatting 69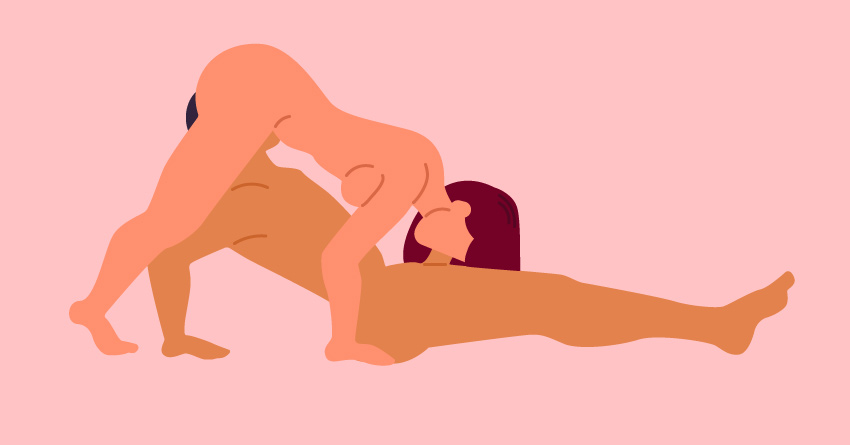 Up for a challenge? You'll surely like this one. For this variation, instead of lying on top of your partner, you'll squat over them. Now, this position makes ass spanking a lot better since your partner has broader access to your bum. However, this position will require flexibility and quad strength.
3

Standing 69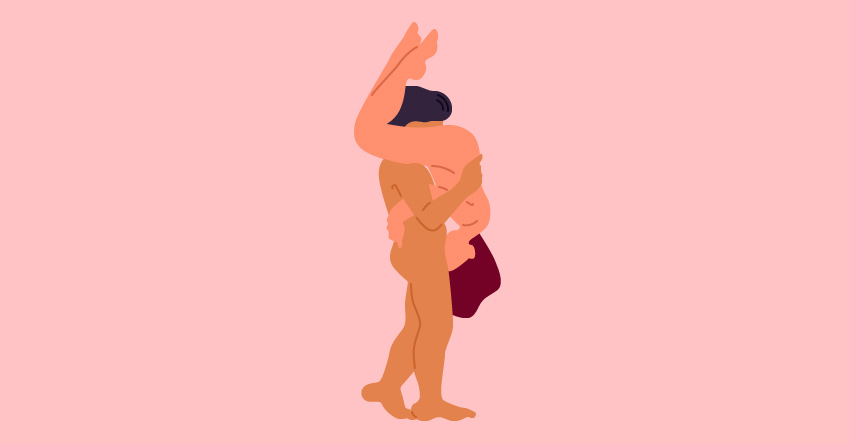 For this position, your partner will carry you while you're in an upside-down position. Start off by having the lifter to lie on the side of the bed with his feet on the floor. You then must crawl on top of them as if you're going for the classic 69. Once positioned, the lifter should then slowly sit, grabbing your body. Make sure to place your palms on either side of their thighs and gently wrap your legs around their head. After that, the lifter must wrap their arms around your back, gently grab your back, and stand up. Once positioned, start performing oral sex on each other.
Standing 69 is hard AF. You also need to consider a lot of things on this such as each other's weight and how strong the lifter's core muscles are. But trust us, you'll feel hella good when you've accomplished this position. Don't also forget to take note of our 69 sex position tips below when trying this!
4

Wine & Dine & 69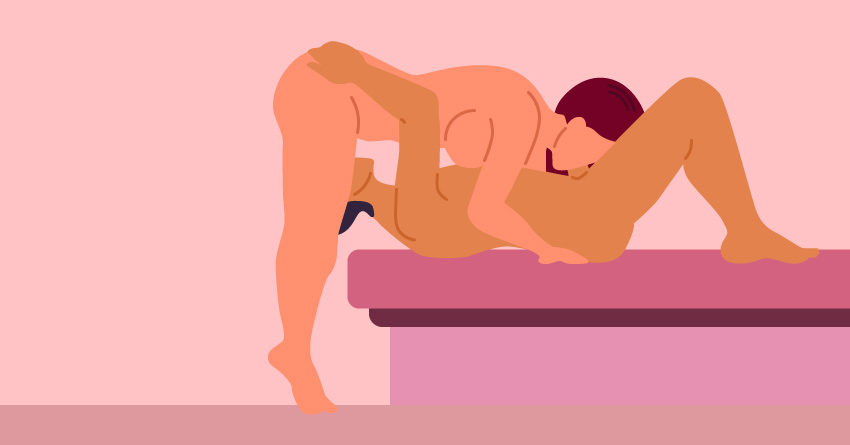 For this sex position, you can do this on your bed. But we also suggest trying it on a dining table to amp up the "dining" vibe. For starters, you should lie on the back of the bed/dining table, with your head over the edge. Your partner will then stand on the floor, facing you. Your partner will then straddle over your head as they eat you out.
Now, this can lead to some disastrous results when not done properly, so make sure to communicate with your boo when doing this 69 position. Establish some non-verbal signals such as double taps on the thigh or a light pinch on the arm.
5

Threesome ala 69
This 69 variation is also known as the triangle. First, you need a third person for the act. After having a willing third person, all of you will lie on your sides, facing each other's genitals. You will also end making a triangle formation as you eat each other out.
69 Sex Position Tips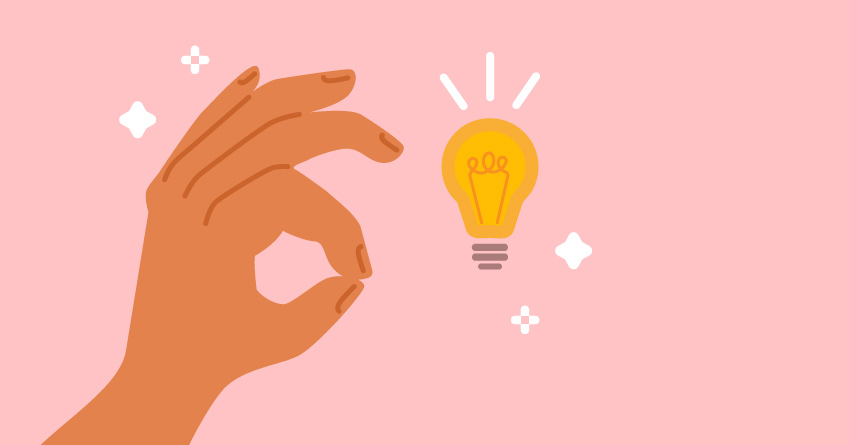 You've read the benefits, checked the downsides, and learned the 69 variations. Now, before you start calling your partner and ask them to try this position, we suggest checking the tips below. This will ensure a safe and pleasurable 69 experience for you and your boo.
1

Safety first!

Now, one of the benefits of 69 sex positions is that you can't get pregnant from it. However, sexually transmitted infections can be transmitted through oral sex. With that, we suggest communicating with your partner and discuss sexual histories with them.

You can also have STD screenings together. If you're worried about the cost, you can go to sexual health clinics that provide free screening, such as LoveYourself, Inc. You can also use dental dams for good measure.
2

Communicate.

Among the 69 sex position tips that we've listed here, this is one of the tips that you should definitely take note of. Before indulging in this sex position, make sure that your partner consents to it. You see, the 69 sex position isn't everyone's cup of tea so it's best to ask your partner first if they're into this.

Once both parties have agreed on trying this sultry position, you can then talk about each other's preferences. Does your partner want to be on top or bottom? Which 69 variations would you like to try? Are there sex toys or kinks that you want to incorporate on this? Those are some of the things that you need to talk about.
3

Explore with your hands.

Here's one of the 69 sex position tips that you should be taking note of. Your hands are pretty much free when doing the 69— unless you're doing the standing or wine & dine position.

Now, use that advantage to explore your partner's other sweet spots. Spank your partner's butt (if they're into that) or lightly massage their inner thighs. This will make the play more exciting since you're both stimulating various zones at the same time.
4

Incorporate sex toys.

If you want to bring your 69 game to the next level, we highly suggest using sex toys. By incorporating a vibrator, prostate stimulator, or butt plug on this play, you and your partner will feel more sensations when doing this position. You can also use sex toys if your partner wants to get penetrated while 69-ing– a dildo or anal toy will surely be handy on that.
5

Don't take it too seriously.

Among the 69 sex positions tips that we've listed here, this is one of the tips that you should always keep in mind.

Take off the pressure. Especially if you're a beginner, it can be awkward for you and your boo. You might not also end up orgasming with this sex position. That's why we suggest to just chill and enjoy the play. Don't think too much of orgasming and just focus on the pleasure that you're giving and receiving. 
Takeaway
There could be 69 reasons why you should try this frisky sex position, but if you're not up for some upside-down fun, it's all good! Again, this position is not everyone's cup of tea. You should indulge in sex positions that are comfortable for you and your partner.
As for those who wanted to try 69-ing, make sure to take note of this guide and our 69 sex positions tips. In that way, you'll have fun and fuss-free sexperience. Enjoy!