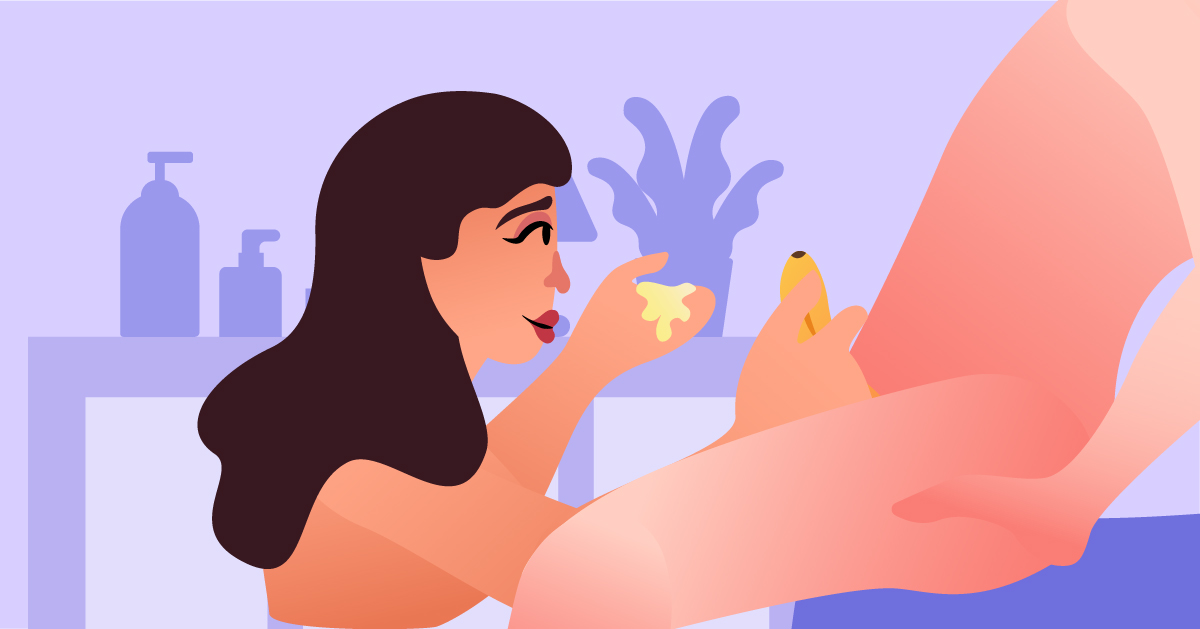 Hand jobs may have a bad rap because they're considered "teenager sex" as one of the "first bases" to penetrative sex, but that doesn't mean hand jobs aren't worthy of our attention! Hand jobs deserve a place in your adult playtime too! In celebration of National Hand job Day this July 21st, we will detail out in this article everything you need to know on how to give the ultimate hand job to your boo!
What is a hand job anyway?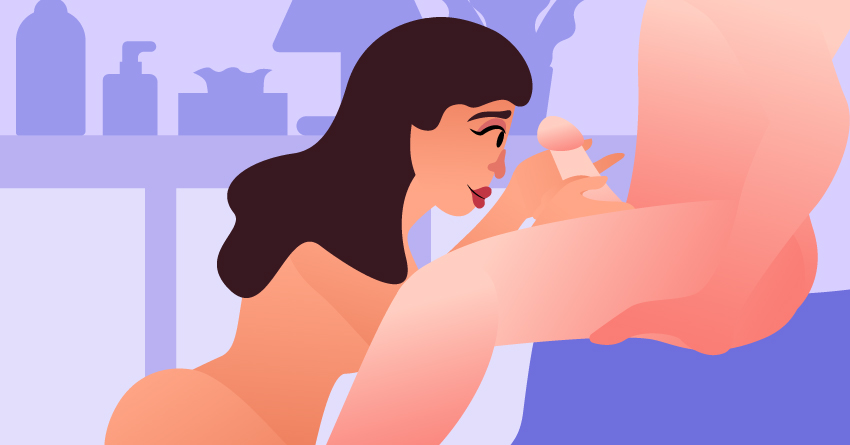 So for those who still don't know what a hand job is, a hand job stimulates the genitals (typically a penis) manually, usually to orgasm. As for couples that want to enjoy themselves, a hand job can be a sexual act on its own. But hand jobs can also be a step or a way of foreplay that leads to sex. So whichever choice you want to lead it to, a hand job can certainly satisfy partners involved so long as the right steps are taken.
20 Best Hand Job Techniques
Now, that we've got definitions out of the way, we will dive straight to the hand job techniques. So grab some lube and get ready to take notes!
1

Escalator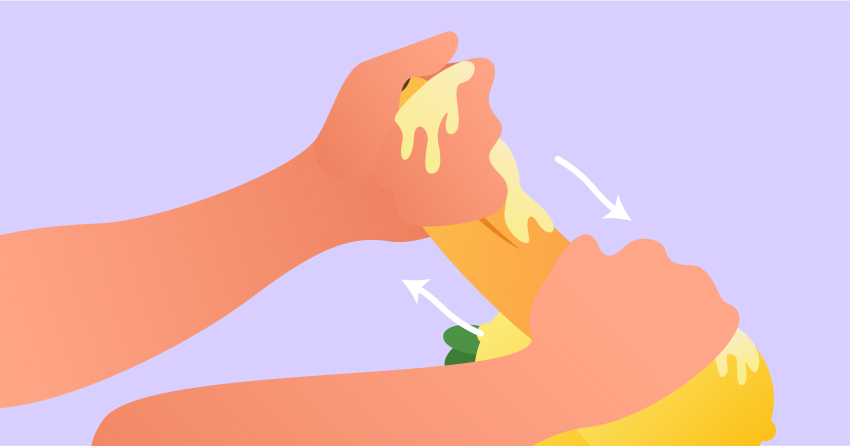 This technique is pretty much based on the name because your hands will be moving up and down. Your lubed right hand strokes his penis from the top of his penis down to the bottom. Then, replace your right hand with your left once the right-hand reaches the bottom of his penis. This technique lets him feel a variety of sensations and will be stimulating in the best way.
2

The Tease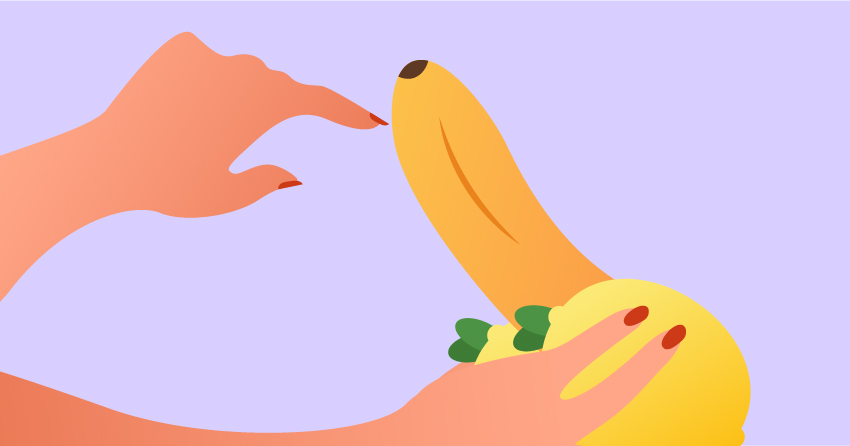 The hand job tease is a common way to tease his hardness. Typically, a tease preps other hand job techniques that result in a hard, explosive orgasm. The tease is usually applied using light finger caressing, even fingernails gliding across the dick. Lightly massage his balls. Some girls don't even realize they are doing it, but the hand job tease builds up a man's hardness all too well and can help build excitement.
3

High Grip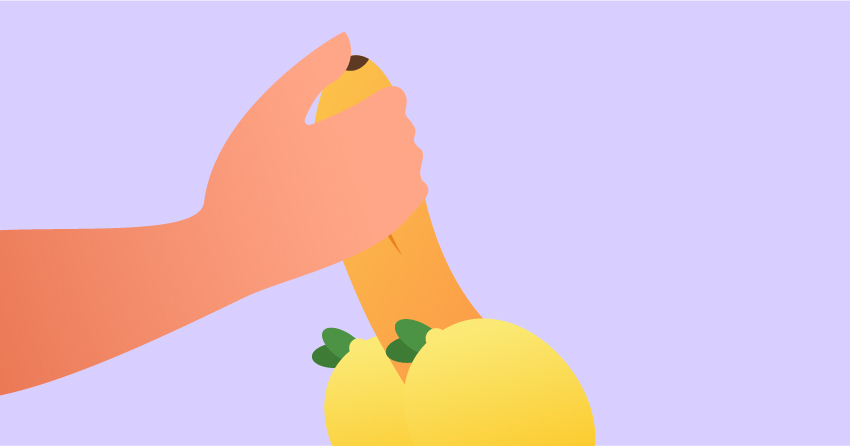 The high grip hand job technique can be a form of a tease. It can be slow or lends nicely to a quickie hand job. This technique yields the most orgasm potential. Plus, it can lead to a much more high-flying cum event if the high grip passes the mushroom during orgasm. The high grip hand job technique hits all the sensitive zones of your dick.
4

Bouncing Octopus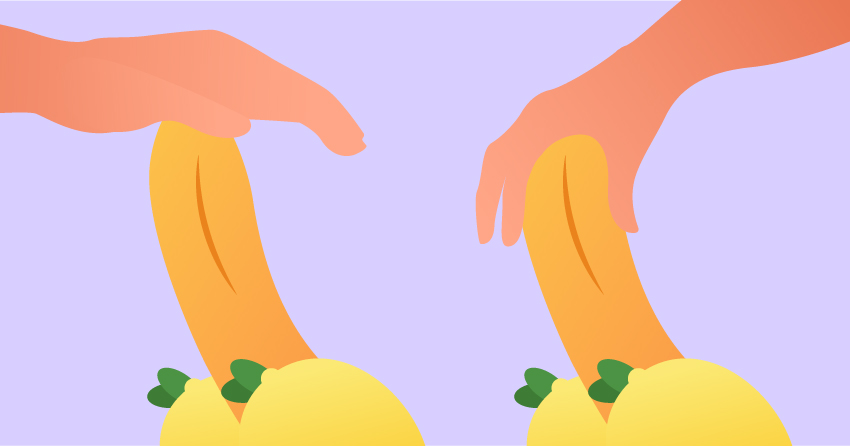 The "bouncing octopus" is a bit more playful by the name, but it is super hot when done right. Approach the head of his penis with a flat palm. Then, let your fingers drape down to his shaft. Drag your fingers up with pressure, as if your fingers are tentacles grazing his shaft. This technique is called "bouncing octopus" because your hands will act like tentacles against your man's penis.
5

Slow and Fast Strokes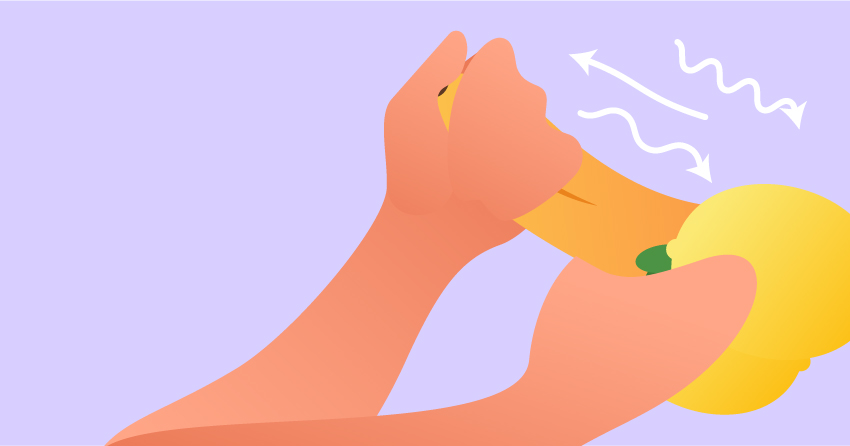 You will want to start slow if you're experimenting with hand job techniques on your boo. The slow build-up is a traditional way to make him anticipate for what's to come! Then, as you fasten the pace, the quick hand job rhythm can gradually turn him on, leading to the orgasmic finale!
6

Scaling the Mountain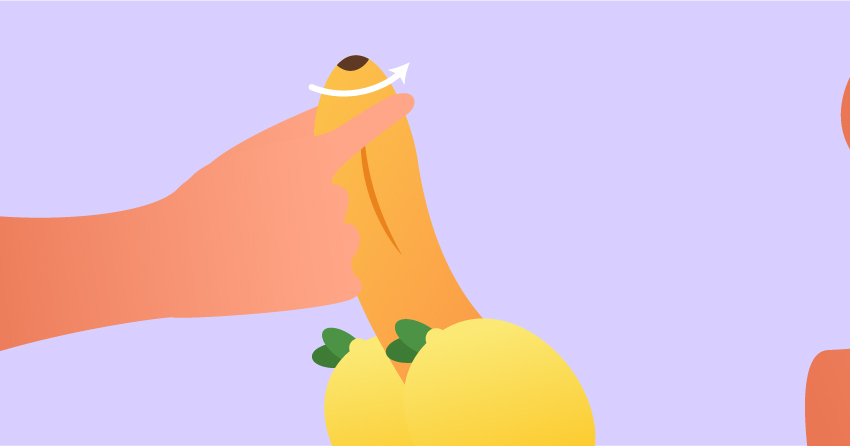 This technique is considered to be one of the best techniques. Lightly pull your finger from the base of his penis, all the way over the glans. And back down to the other side to the bottom. Do this repeatedly, and every third or fourth time, lightly circle the glans a few times with the index finger.
7

Fist and Twist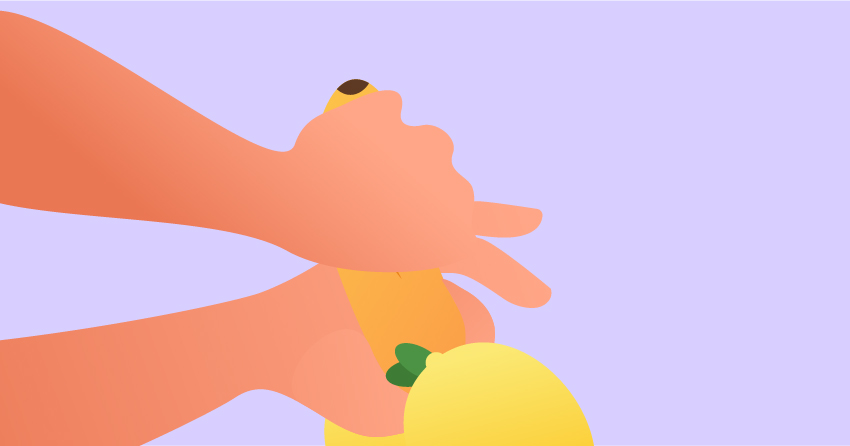 Like many other techniques in this list, ensure to lube your hands or his penis well before the hand job. In this technique, you wrap your index finger and thumb around the base of his penis, then create a fist with the lubed opposite hand. Then stroke in twisting up and down motions.
8

The Okay Sign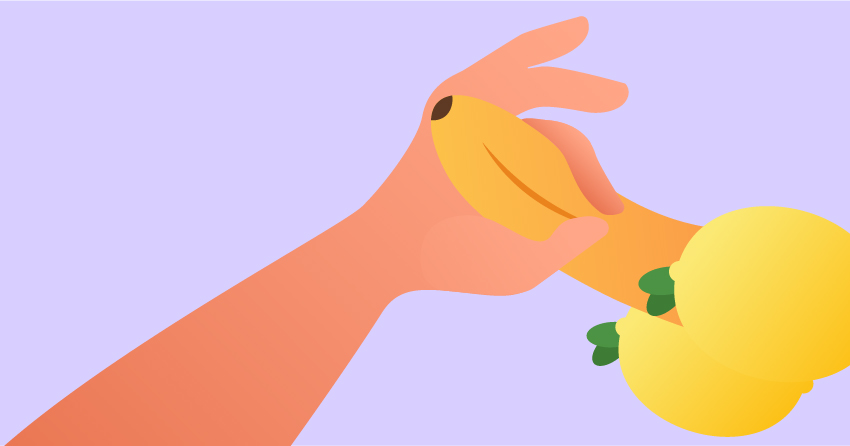 This one focuses solely on the head and the frenulum. Make the "Okay" sign with one hand. Then wrap the "O" around the head of his penis and move it up and down slightly. You only need to cover about an inch or two of skin here, but the sensation he feels is a biggie, and it's a different feeling than when you use your whole hand.
9

The Taintilizer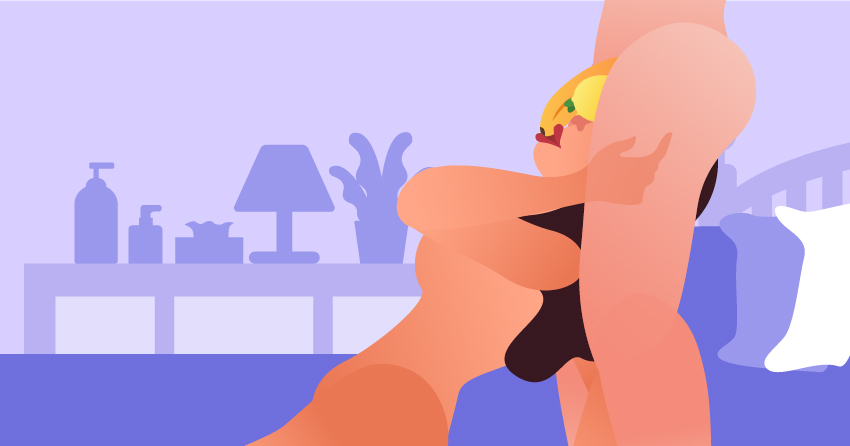 This technique is all about the prostate. The perineum is nicknamed the "taint" because it ain't the balls, and it ain't the anus (or on you, it ain't the vag, and it ain't the butt). Massaging the prostate can give him an out-of-this-world orgasm. All you need to do is run your finger along that little area between his scrotum and his anus. You can press it, rub it in circles, or rub it back and forth. If in doubt, let him guide you on what feels good. This little gem can be used in conjunction with a hand job or a blowjob, or even during intercourse if your arms can reach it.
10

The Holy Grail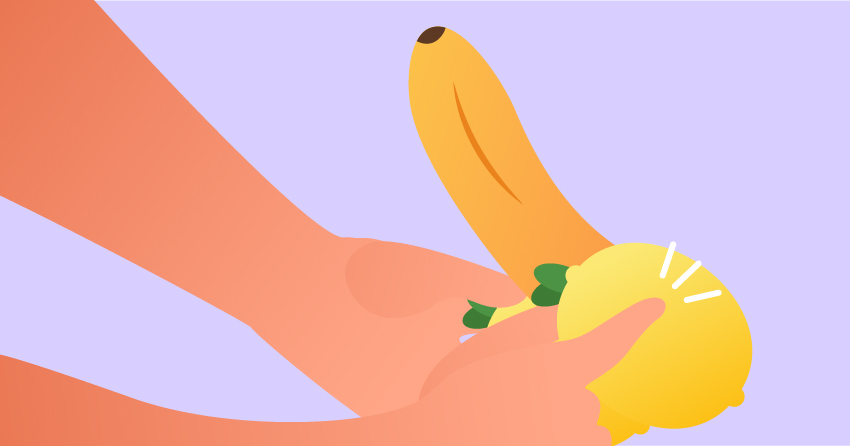 This one is a bit advanced and is considered cruel, unusual punishment. Ignore the penis. Just focus on the balls. Pull, lightly squeeze, and "cup" his balls with both hands, using one hand occasionally to massage and rub the perineum area. Periodically twist your fingers and gently circle the base of his shaft. He'll love you for this one!
11

Single Finger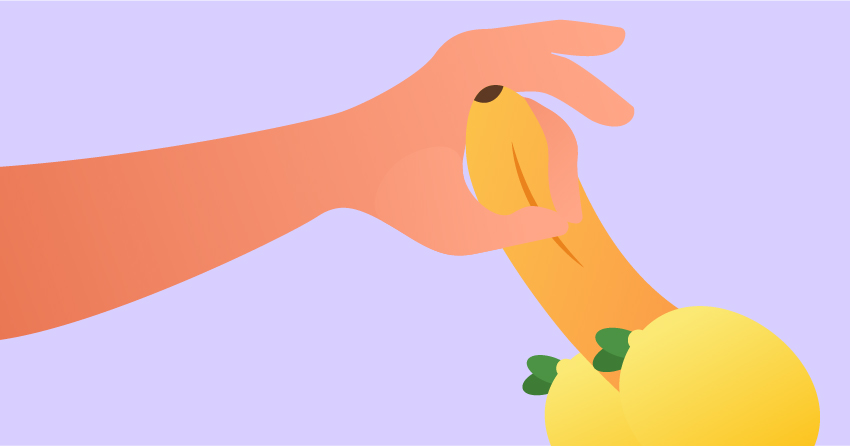 It's not always easy to find examples of single-finger hand jobs. There is often no rhyme or reason why some girls only use a single finger wrap during a hand job. But for many men, it's fun stuff. Usually, the potency of the single-finger hand job comes from the high-grip. When the single finger wraps at the very top of the dick, it compresses the man's most sensitive spot – the backside of his mushroom. You can use just the top of your index fingers to make him cum in this technique.
12

The Delicate Claw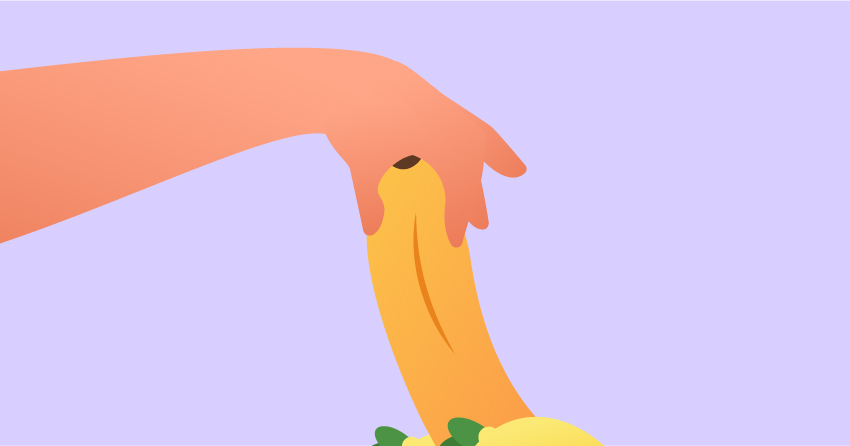 Another very sensual hand job technique is to make your fingers into a type of claw, just like the ones you find in those arcades where you try to position the claw and then pick up a prize, usually a teddy bear or stuffed animal. This time you'll be keeping your fingertips together as you lower your hand onto the head of his penis. Your fingertips will touch it first. Then allow your fingertips to spread out over the head of his penis as you lower it further down. You can focus everything on the head of his penis, or you can move your fingers further down to his shaft too.
13

Loose Handjob Grip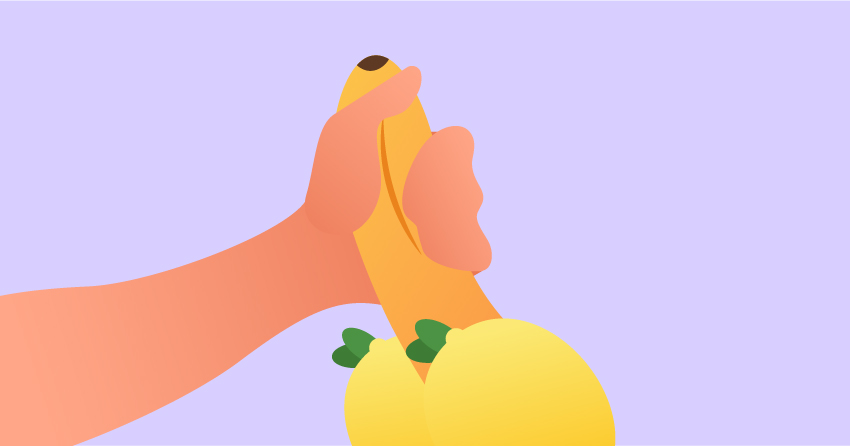 The loose grip hand job is often used as a quickie hand job. This is ideal if you're outdoors or perhaps you're in a hurry. The looser grip allows for increased hand job speed. This can lead to a much faster orgasm for the man. The loose grip works fantastic because your hands will pass all the sensitive portions of his dick. The brakes are off during a properly done loose grip.
14

Dual Hand Grip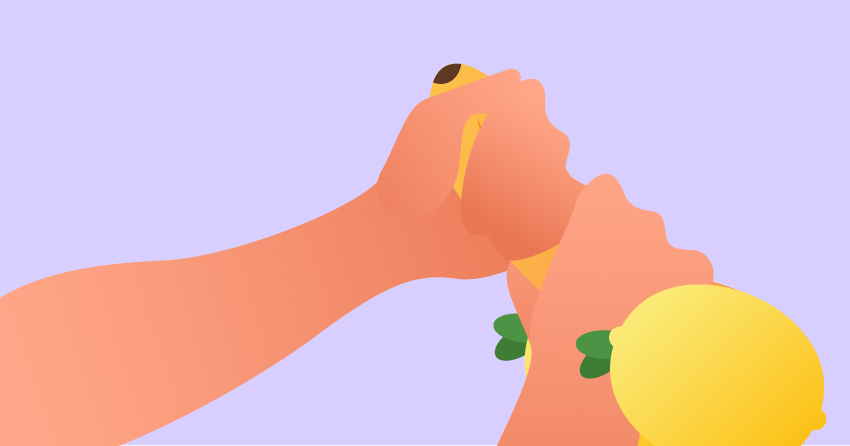 The dual handgrip, which means you use both hands equally during the hand job. This can be one of the most erotic techniques a man can experience. Both hands mean more of the cock's sensitive zones are covered. A proper dual grip most of the time means the girl appears way more focused on a man's dick. Dual hand grips are highly complimented by lube or lotion used. This is because two hands tend to help remove some moisture from the equation, resulting in more friction.
15

Cum Catcher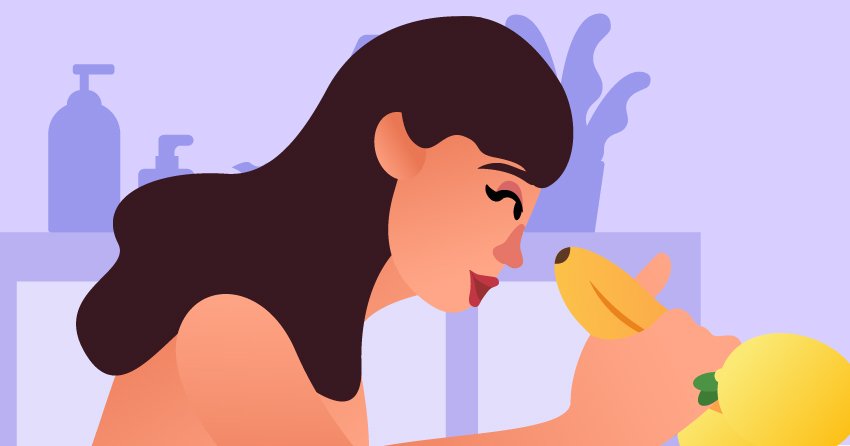 A good hand job leads to an explosive orgasm. Many men cum harder during a hand job than they do any other sexual act. So it stands to reason, all that cum needs to land somewhere. So you can use the cum catcher hand job technique when he ejaculates. This means trying to catch the cum on your breasts, face, or even your hand. This step also helps lessen the mess in your space.
16

The Anilingus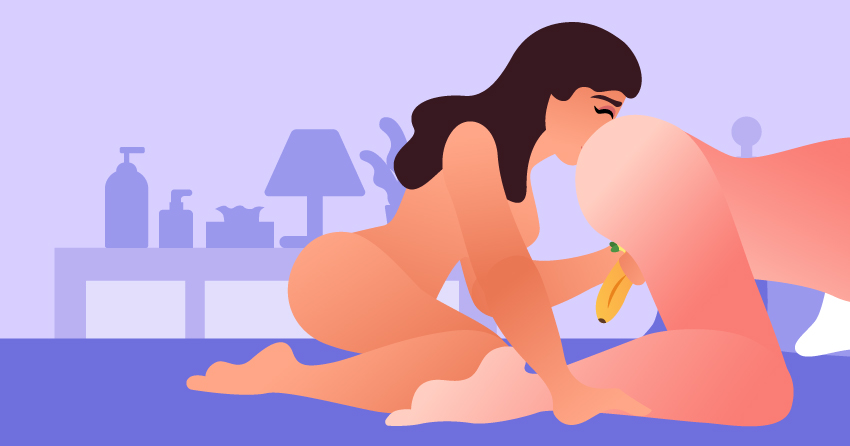 If you are just beginning to figure out how to give a hand job to your man for the first time, then you may want to skip this next tip. It's called anilingus, and as the name suggests, it involves pleasuring your man's butt. He should be on all fours, and you should be behind him. While giving your man a hand job, you are in the perfect position for an anilingus. All you need to do is lick your man's anus and around it. You can also try licking his perineum in this position. Just make sure to check that it's clean first!
17

Slow Full-Grip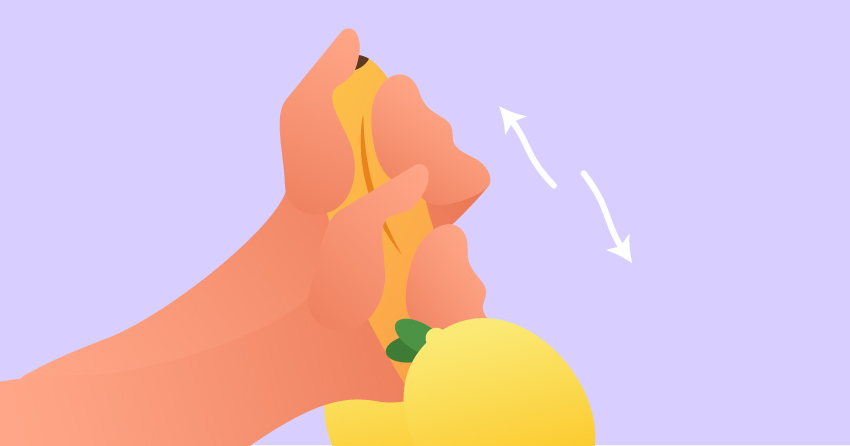 The slow full-grip hand job turns over control to you, the giver. It allows you to use slow, exaggerated motions to keep him in a heightened state of ecstasy. The key is to make sure the grip goes low towards the balls and then passes over the mushroom top of the dick. When the hand passes the top of the dick, you should close your hands a little to make sure you touch the entire sensitive point. Slow full-grips are enhanced by erotic talk and the use of eye contact. Eventually, he will beg to cum. And when he does cum, it will be explosive, so you better lookout.
18

Ball Play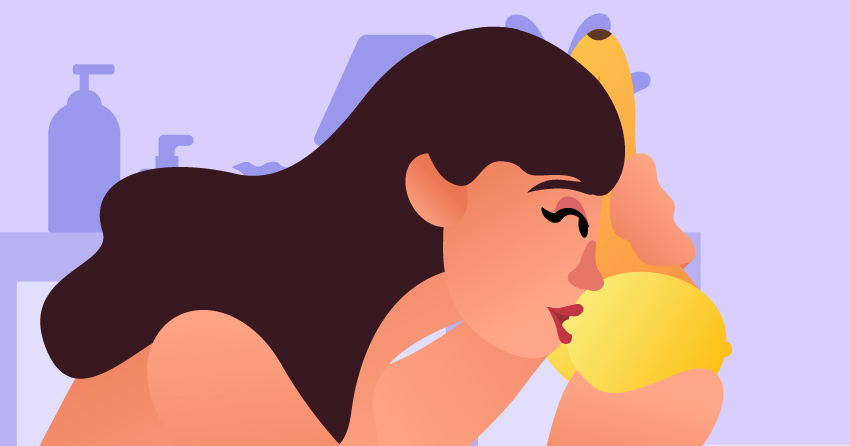 Playing with his balls can lead to remarkable cum explosions. A guy's balls are extremely sensitive to the touch, though you want to take a gentle approach. You can suck his balls, too, while your well-lubed hand strokes his dick. This will bring mixed sensations which will highly please him during the hand job.
19

Reverse Grip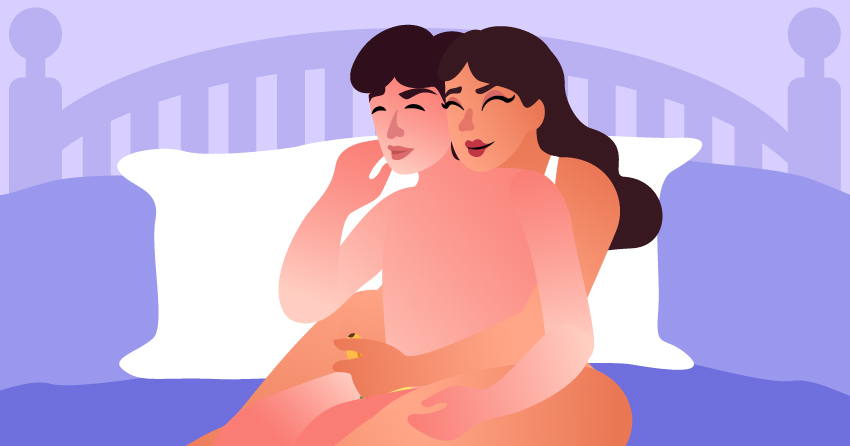 The reverse grip is an art in and of itself. In a reverse grip, you sit or stand behind your man, and you reach around his waist. In both cases, you remain behind him through the duration of the hand job. He will cum out and away from you. For the man, he will enjoy the feeling of your breasts against his back. He can often feel you breathing against his neck's backside.
20

Kissing Hand job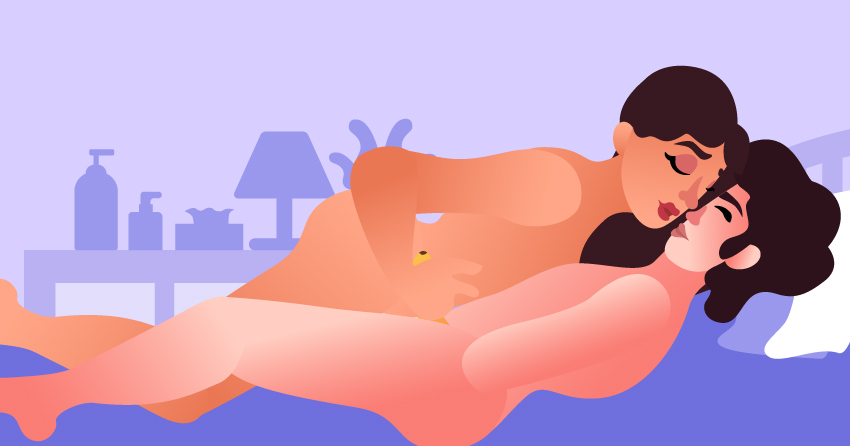 Kissing while you give a hand job to your hot partner is incredibly erotic. Often, as a man, he can try to continue kissing while he cums. It's harder than you think. Kissing hand jobs can often be intensified by going full nude. This allows your man to touch you in your erogenous zones at the same time. Kissing removes some of the focus from the hand job, but as you practice the art, you'll get better over time.
15 Tips on How To Give an Unforgettable Hand job
If you see hand jobs as juvenile, then they will be exactly that. Instead, you could change how you view them. Communicate to your partner if a hand job is something they'd like to incorporate into your foreplay, or you could be spontaneous by giving him a hand job quickie. 
Here are 10 steps to guide you on giving a hand job to your partner. Grab a bottle of lube and get ready to pay attention!
1

Remember that hand sex still has risks.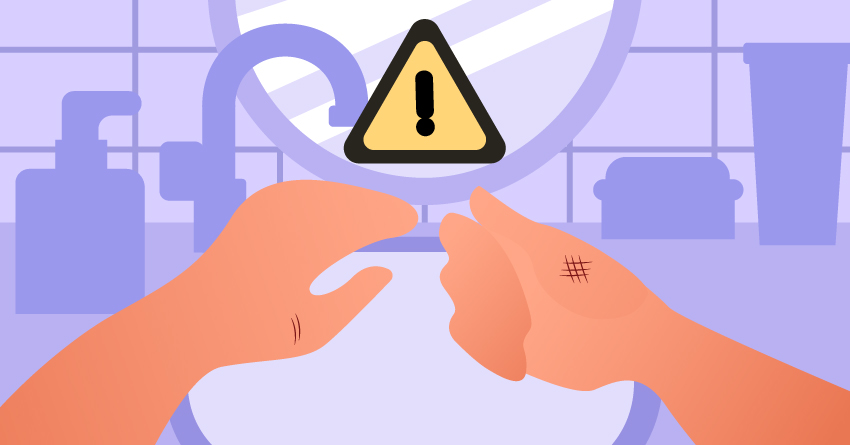 Hand sex is one of the lower-risk sex acts. But it isn't risk-free for the giver or receiver either. Little cuts on fingers and hands could make either person susceptible to catching or spreading blood-borne infections. Or, if one or both partners have an STI ( or don't know their status), wearing latex can reduce risk. Take time to communicate these concerns with your partner before engaging in any sexual activity for complete transparency.
2
Set the pace.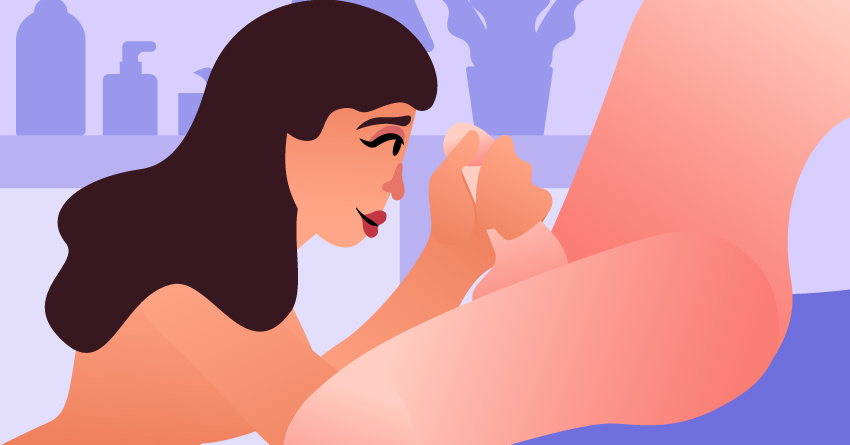 Now that you've decided to give your partner a hand job remember that slow and steady wins the race! Start with soothing, light pressure on his shaft and slow strokes to ramp up the intensity at your partner's dick. The beginning is the part where you build up anticipation and excitement for the sexy hand job ahead.
3
Pay attention to his body language. 
While giving a hand job, pay attention to his body language and his reactions to what you're doing. Is he backing his hips away from your grip? If this is the case, you're probably going too quick or tight. Is he thrusting into your hand? Odds are he is very close to orgasm. Look into his eyes. You could also ask what he wants you to do, ask him what pace and grip he prefers.
4
Stretch it out.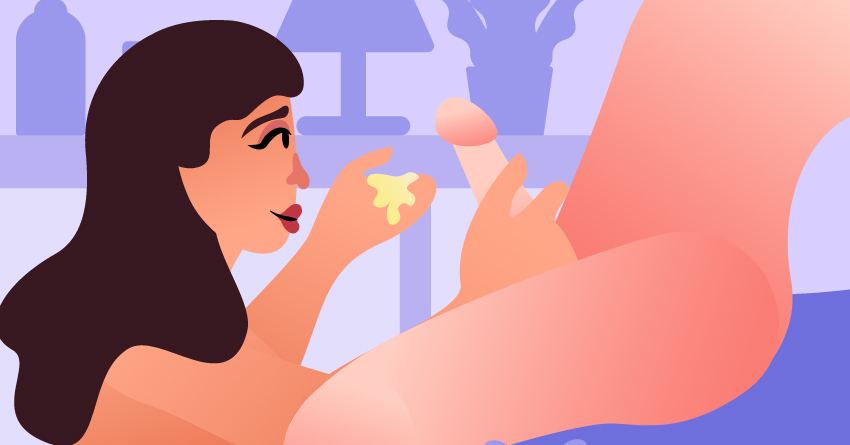 When you're about to give him a hand job, apply lube on your other hand and slowly stretch out his penis with your other hand. Once your lubed hand is close to the top of his penis, you can bring your support hand up and repeat the same slow stretch. Repeat this until both of you are impressed by your hand dexterity.
5
Use lube and applied pleasure.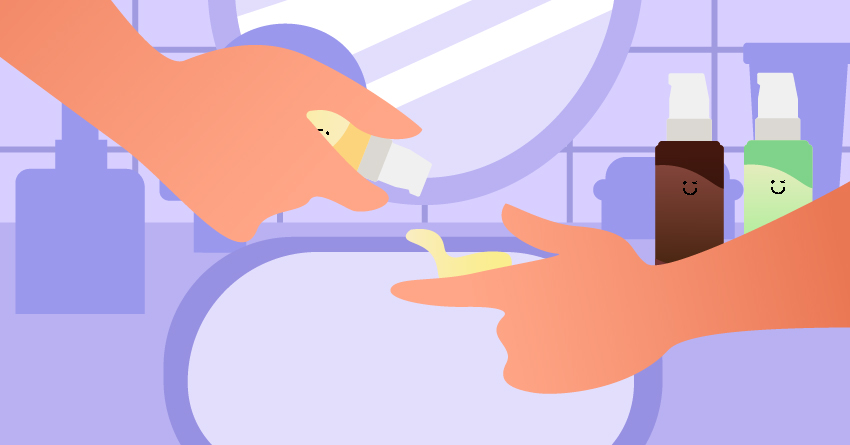 Lube is essential to reduce unpleasurable friction and any skin discomfort. Keep in mind the sensation of hugs the vaginal walls give to the penis during penetrative sex. Apply this when giving a hand job and try to mimic the feeling of a vagina with your hands. In turn, you could do this by wrapping your hands around his penis and slowly increasing the pressure.
6
Use both hands.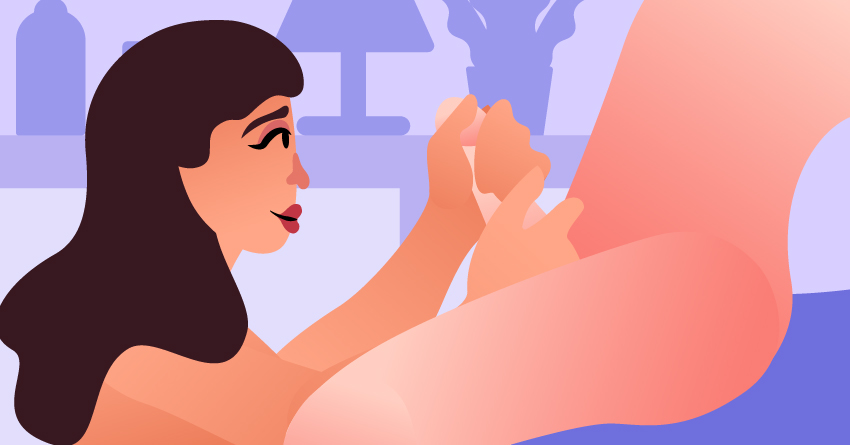 Using two of your hands can help you diversify your speed and strength. It's a way to change things up and give your partner varied sensations. Play with your hands by twisting them in a downward motion on the penis. Or you could also use your other hand on their shaft while your other hand can either tease his nipples or touch yourself.
7
Consider using natural lube.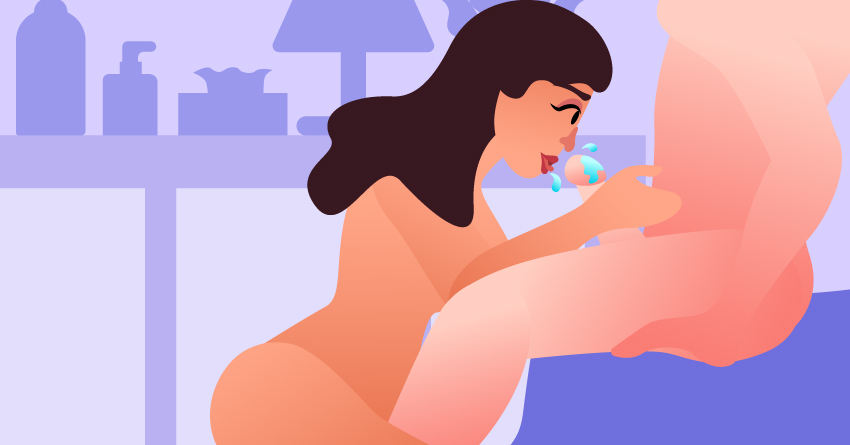 By natural lube, we mean spit. Yes, spit. Though a bottled lubricant would be more long-lasting, your spit could also work as a natural stimulant while giving your man a hand job. Your partner may even like it that your spitting on his genitals, so consider experimenting!
8
Get a rhythm.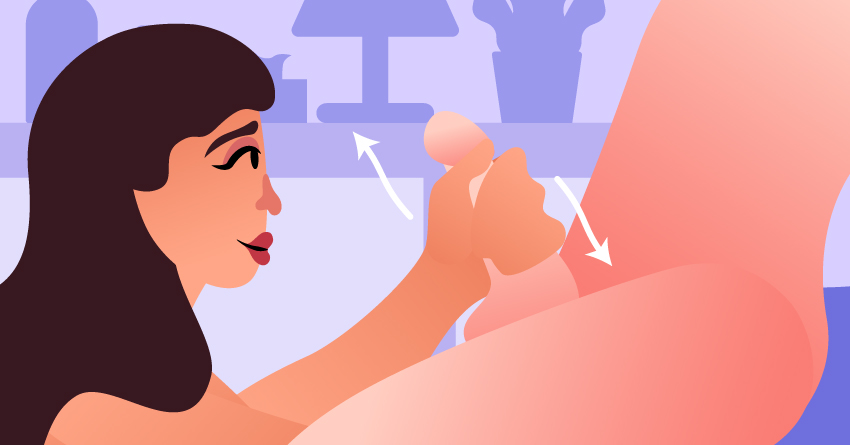 Using an up and down motion up your partner's shaft and then twisting your hands can be stimulating for him. And once you could sense that he is about to orgasm, focus on the pressure more towards the head of his penis. We also recommend using long "milking strokes" once he reaches climax to let his load out.
9
Consider adding toys.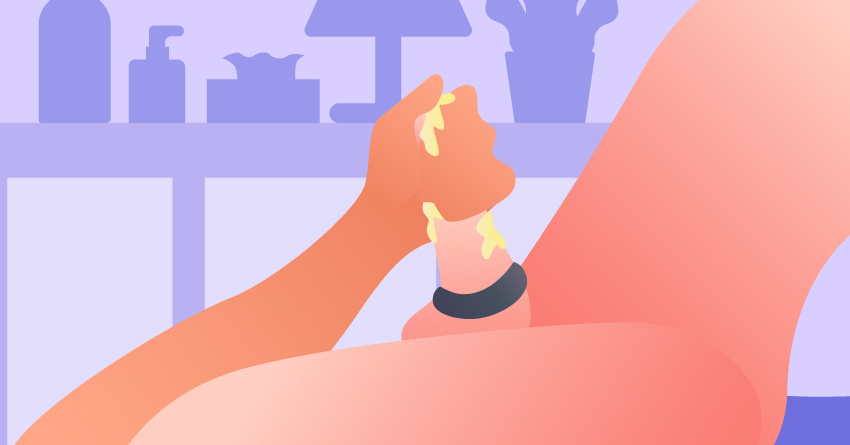 Sex toys can add more stimulation, even during a hand job. You could suggest having your partner wear a cock ring while you stroke him. You could even use the cock ring for sex later on. And to add more play during the hand job, either of you could wear nipple clamps or a butt plug.
10
Lock eyes.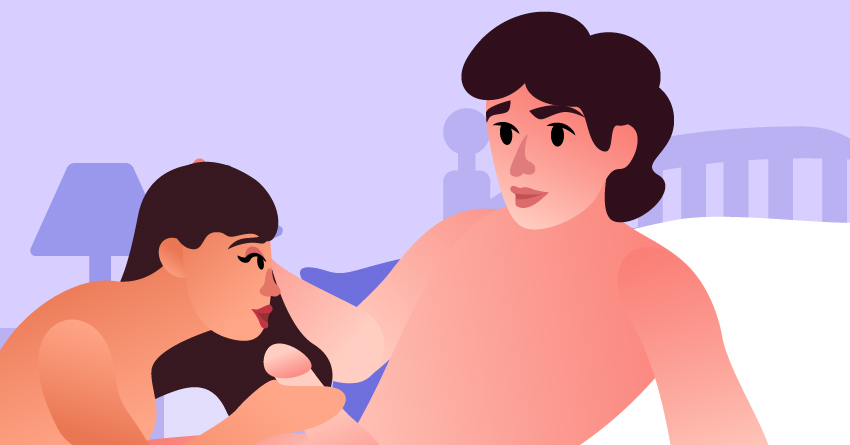 You could lock eyes with your partner while giving him a blowjob. Or at least if you want to feel super connected with your partner. Eye contact can feel even sexier if the giver and receiver are at different heights. As an example, the giver is kneeling while the giving stands.
12
Make yourself comfortable.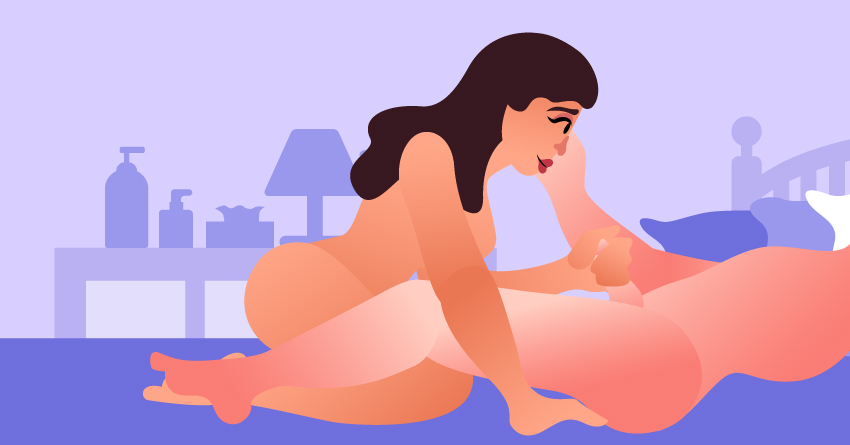 Your partner wouldn't want you to get a bad cramp in your wrist. You'll enjoy yourself much more as it gives if you know that you don't have to stick to one position until completion. We suggest playing around with your positioning as you pleasure him. You can have him lie down while you sit up and stroke him, or you can have your partner shit up while you sit beneath him.
13
Stray from the shaft.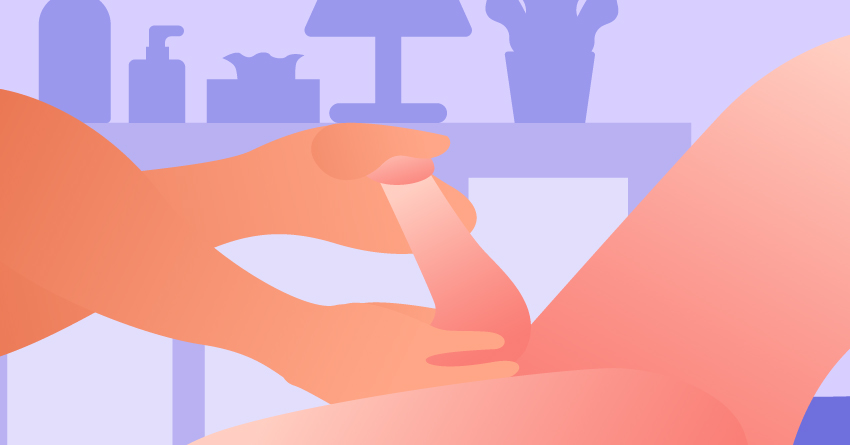 The perineum (the patch of skin between balls and anus), anus, balls, bum cheeks, and inner thighs are also nerve dense. Remember these sensitive areas to really get him going. So if your boo likes his balls played with, you can use one hand to stimulate his testicles, and the other hand can continue stroking.
14
Focus on pleasure.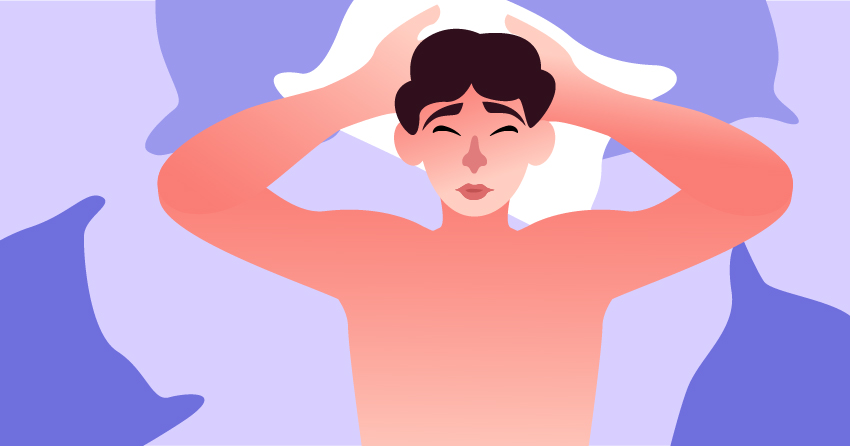 Sometimes, we get so focused on reaching orgasm that we miss noticing our partner. And sex is all about the enjoyment of he parties involved. With this, prioritize pleasure over orgasm. By this, we mean to ride his waves of pleasure and be in the moment. Enjoy the process as well as being the giver. 
15
Get feedback.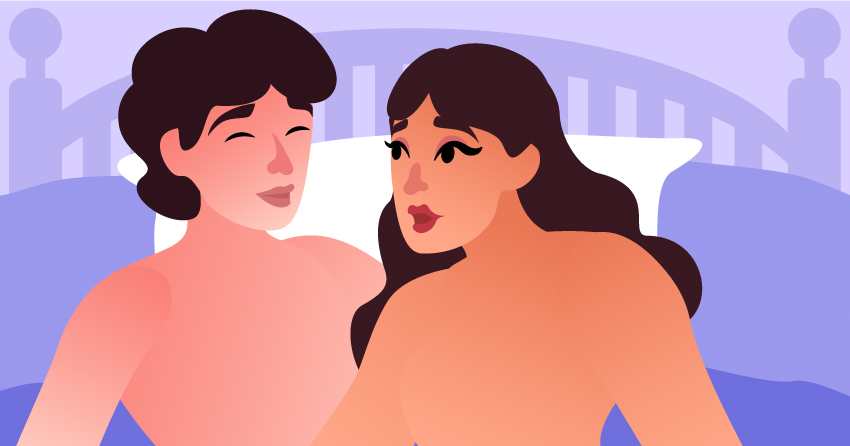 Reading on the best techniques is good and all, but there is no better way to learn how to please your man than hearing his preferences. Noting this is important considering that every guy has different turn-ons during a hand job. Get feedback from him to earn the specific ways to give the right-hand job to him.
Learn How To Give Hand Jobs With These Essentials
Now that you've learned the tips and steps on how to give hand jobs, you're probably itching to get the materials to further upgrade our game. We've got you covered on that end, too, with these essentials:
1
Eros Fetish Line Silicone-Based Lubricant – Toy Bottle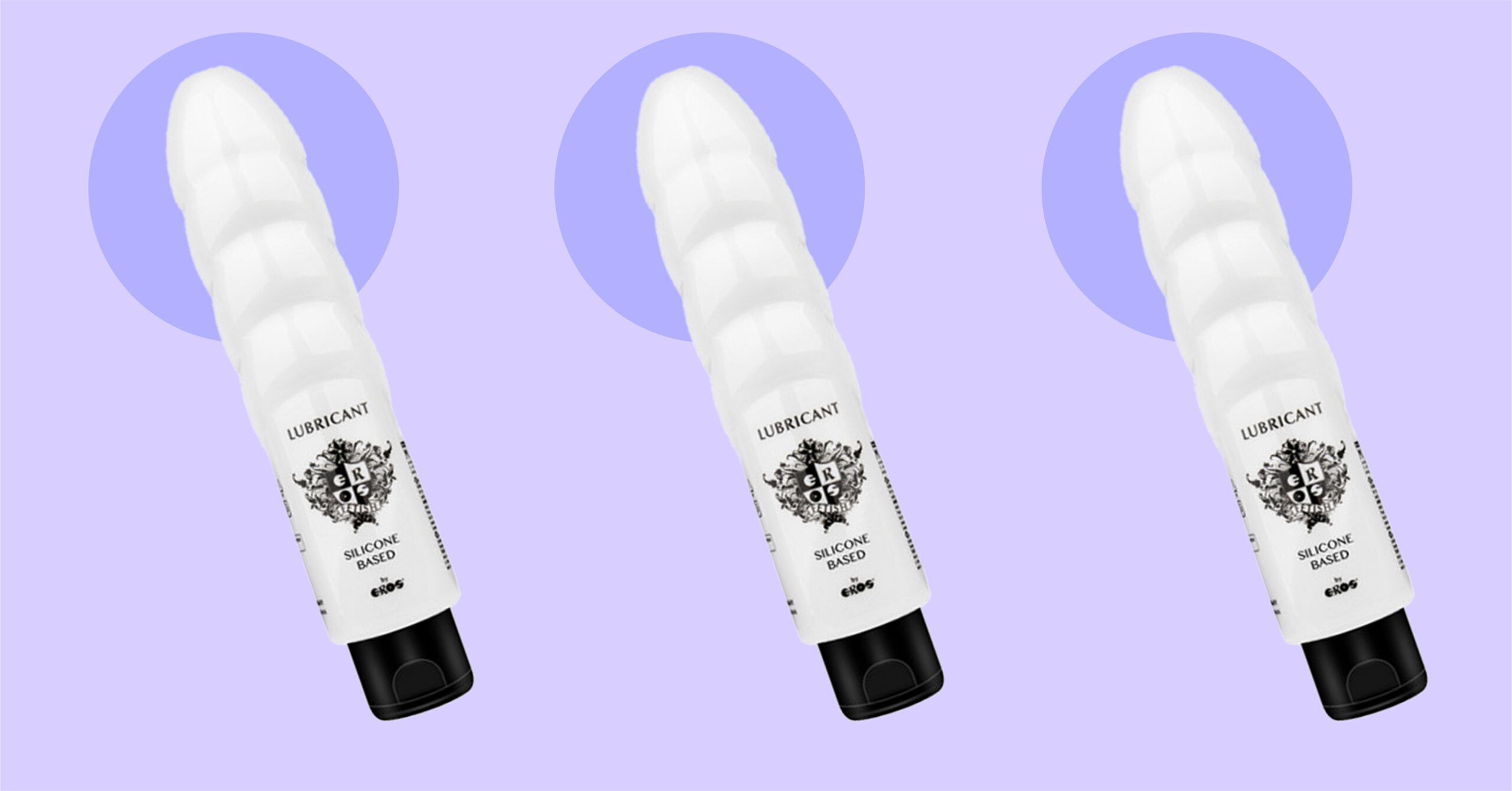 Say farewell to dryness while doing hand jobs or during sex with the Eros Fetish Line Silicone-Based Lubricant – Toy Bottle. This comes with a non-sticky, unscented, and oil-free formula, ensuring absolute comfort for you and your boo. It also has a thicker consistency than the other types of lube, making it an ideal lubricant for anal sex. Not only that, but this lube also comes with a phallic-shaped bottle— you can lube him up while playing with the bottle at the same time!
2
Chocolate Lube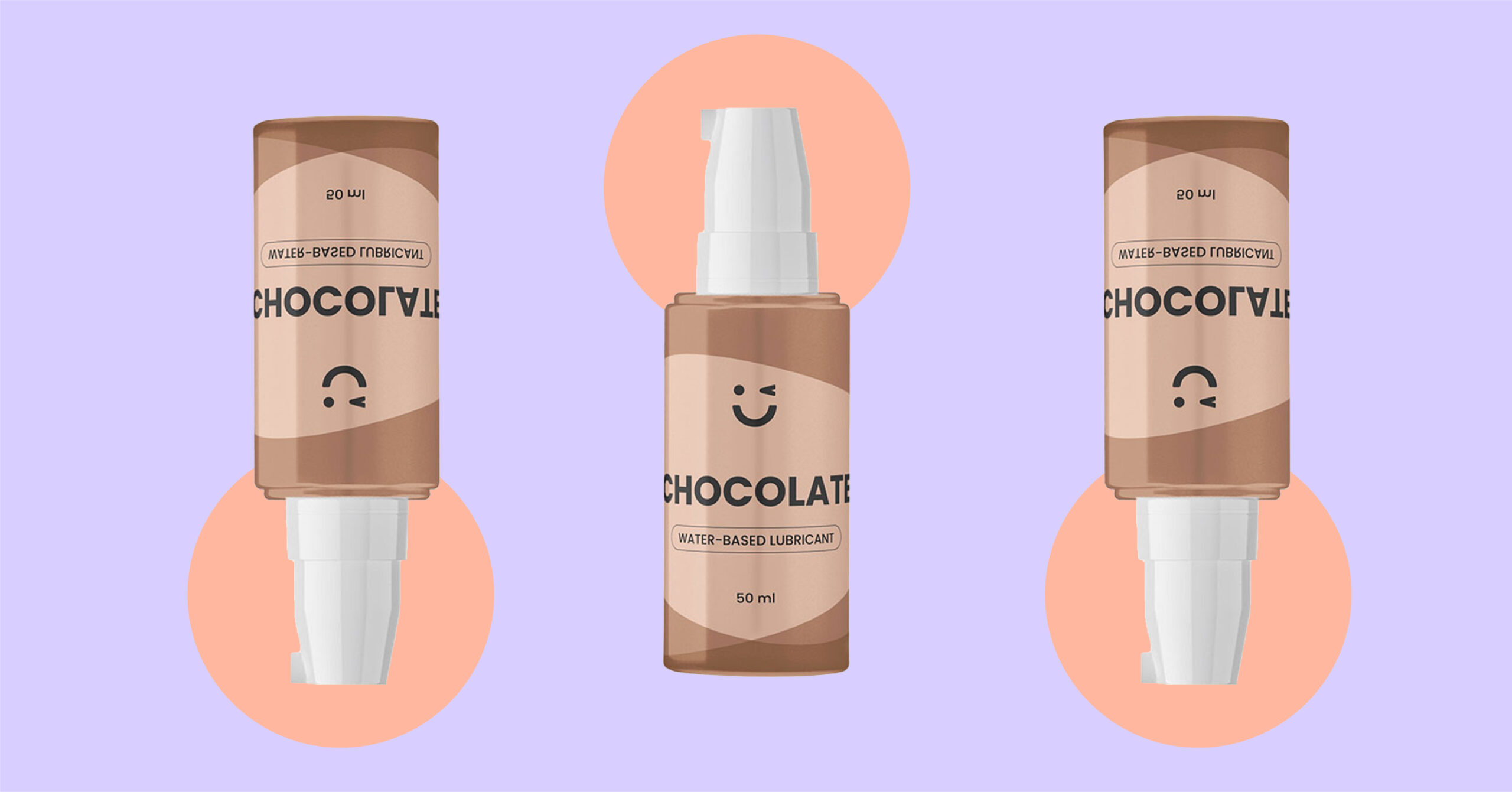 Indulge in chocolatey sweetness, even when giving hand jobs! Enjoy giving him a hand job with the sweetness of the Lauvette Chocolate Lube. This lube is made with a body-safe and long-lasting formula, making it an ideal lubricant for various sexcapades. It's great for various kinds of energetic plays, such as oral sex and body massages. This lube is also ideal for vaginal or anal penetration, ensuring a smoother groove during the deed. 
3
Double Design Cock Ring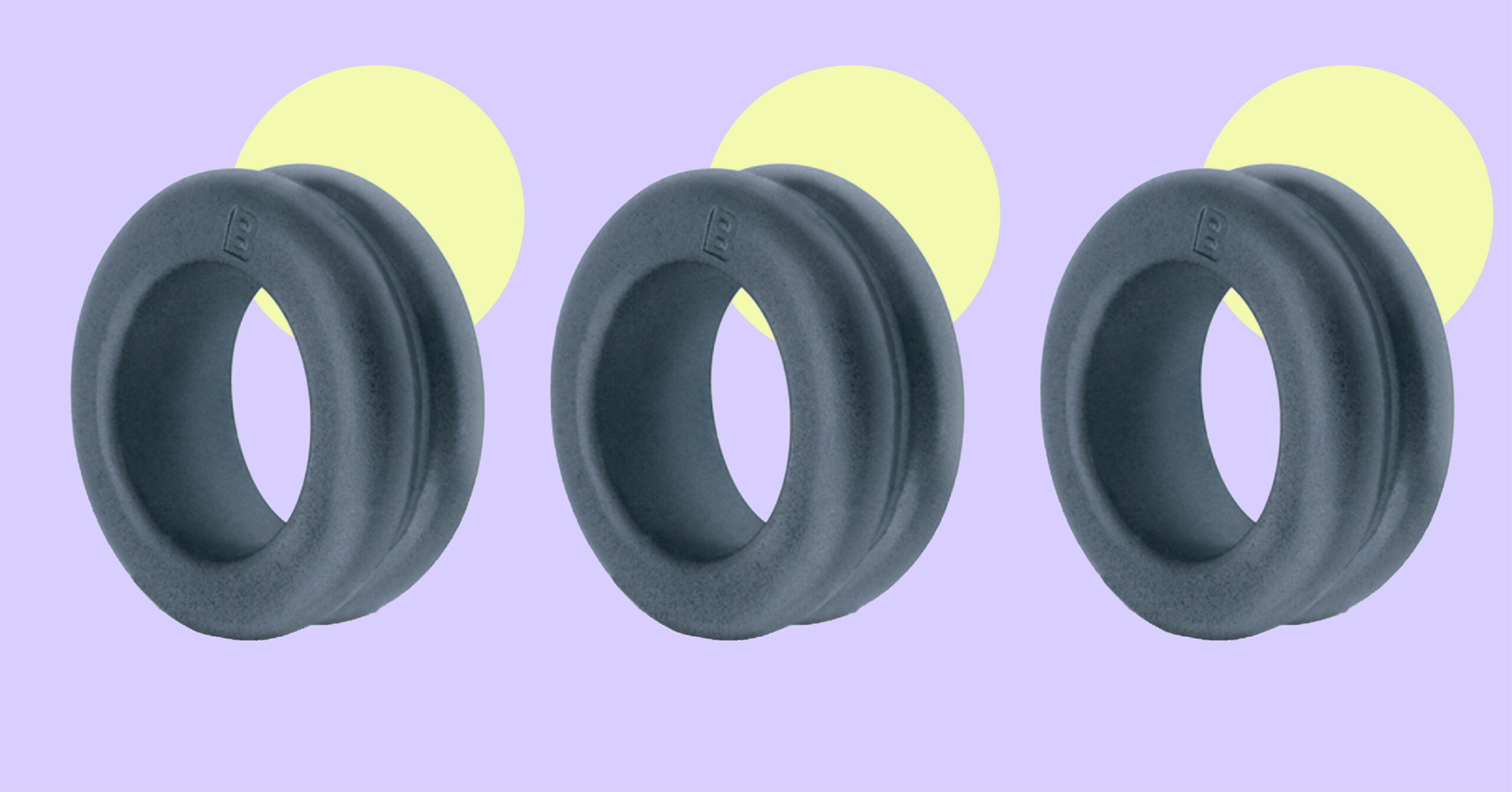 If you want to give him a hand job with varied sensations, use this cock ring! The Double Design Cock Ring is thicker than your regular penis rings, ensuring to stay in place throughout the deed. It's also made with a soft and flexible material, keeping a comfortable fit for most sizes. It's made with the stretchy material TPE, ensuring a comfortable fit on most sizes.
4
Boners Masturbation Cream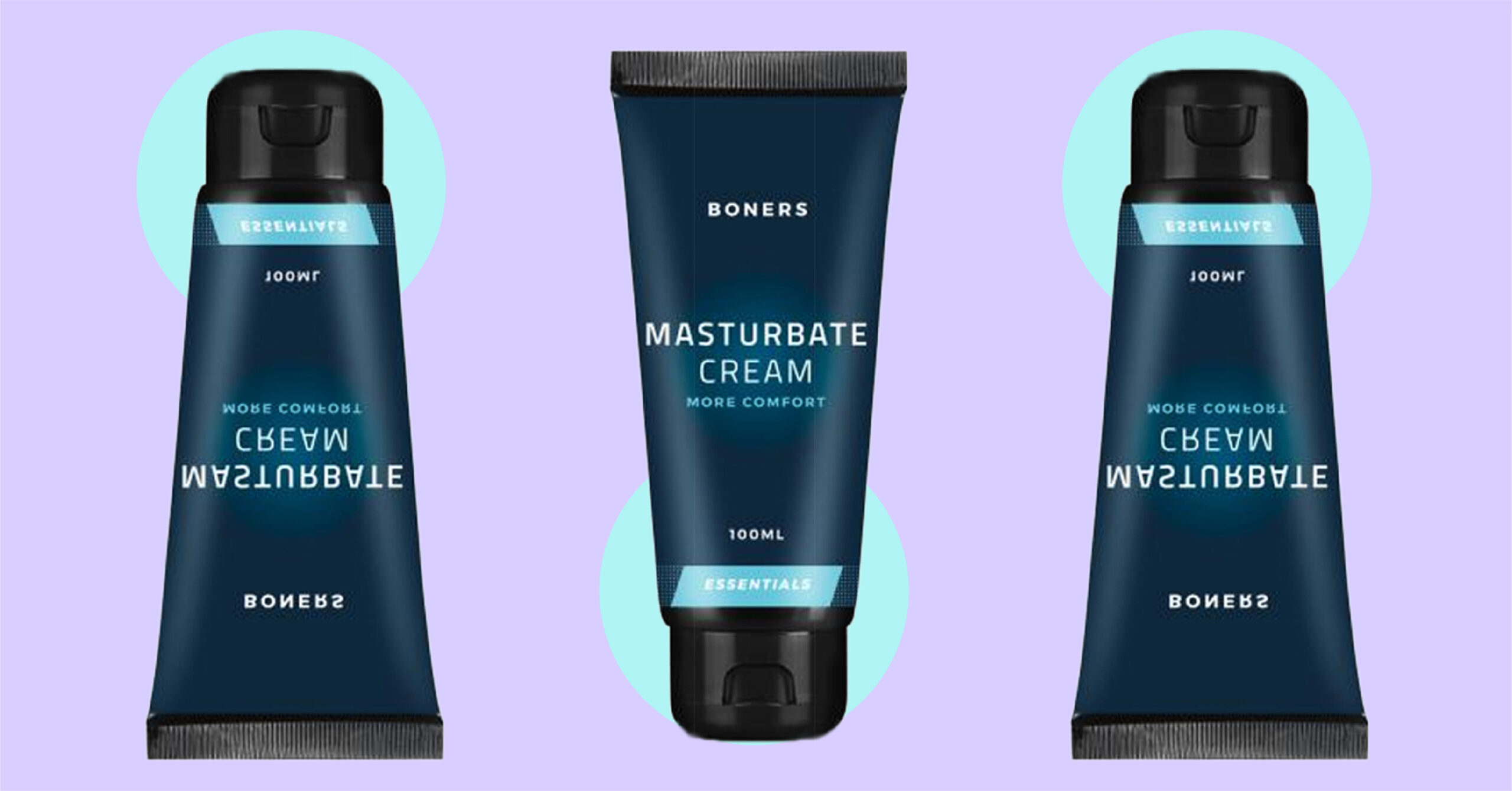 Have him enjoy his hand job with this masturbation cream! This is another silicone-based cream specifically formulated for masturbation and hand jobs, letting your hands glide over his boner without any effort at all! Whether you're using your hands or non-silicone sex toys, you can surely count on this intimate cream!
5
Boners Penis Cleaner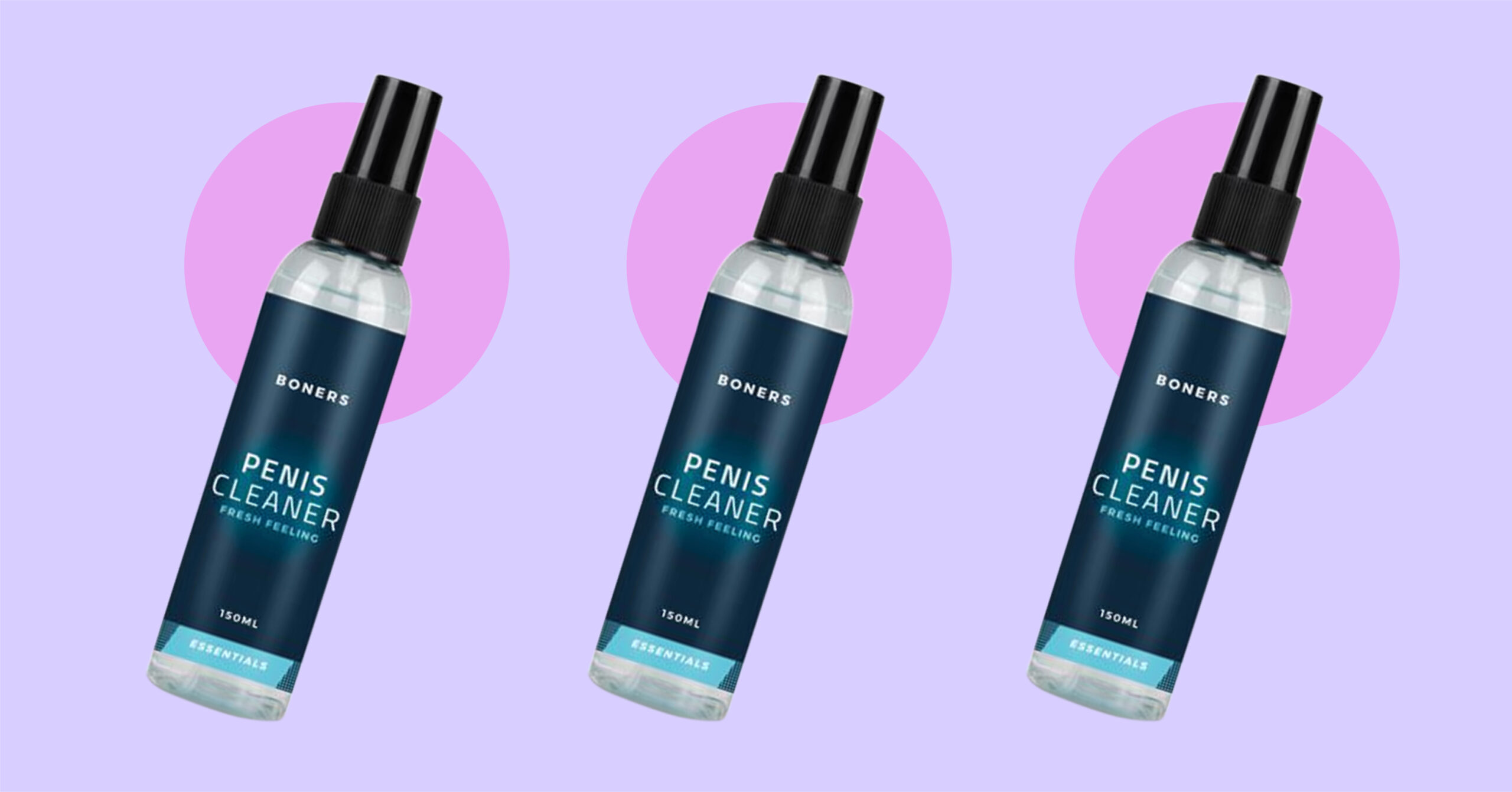 Once you're done giving him a hand job or done having sex, his penis will need some major cleaning. His manhood can get a refreshing boost with the Boners Penis Cleaner! The Boners Penis Cleaner keeps your hard-on clean and fresh throughout the play. This cleaner is created with natural ingredients, it provides not just a refreshing boost but also skin-nourishing effects.
Frequently Asked Questions About Giving Hand jobs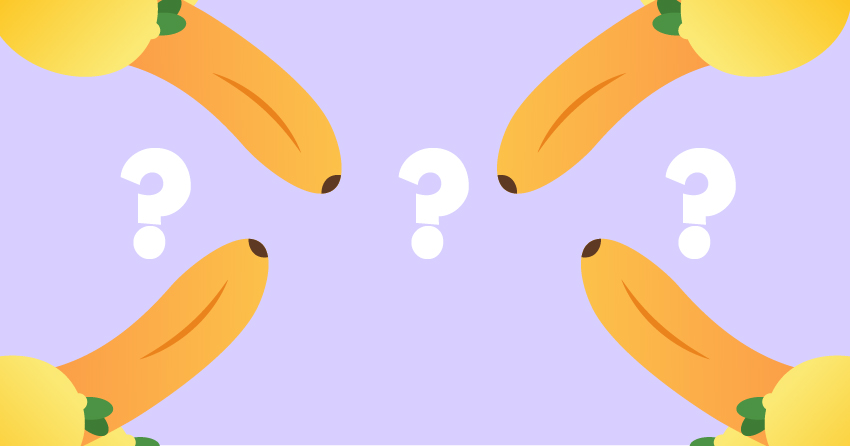 You've got the steps, tips, and essentials to give the ultimate handjob, but you still have questions in your mind? Don't worry, for we got you covered on that too with the FAQ below.
1
How hard is too hard of a grip?
In general, you want to begin with a loose grip and increase the hardness as you go. But every penis is different, so grip your partner's cock then ask what type of tightness he prefers. Or you could ask, "Why don't you place your hand over mine and show me how tight you like it?".
2
He's about to orgasm..what should I do?
Keep going at it. You can either let him finish in your hand or ask him to finish themselves in their hand. Or you could also let your partner finish in your mouth. Then clean off the cum with tissue or wipe it off with a wet cloth.
3
What do I do if he's too quiet? Am I doing this hand job right? 
Moans are not the only way to communicate how it feels. As you may have read in this article, there are more nuances to notice when you give a hand job. Changes in his body language, breathing, and facial expression can show that too. The best way to find out how you're doing is to ask your partner! Ask basic questions like "softer or harder?" or "slower or faster?".
4
What do I do if my hands get tired? 
Sex is supposed to be enjoyed by all parties involved. If finger fatigue is interfering with your pleasure, you could change to another activity. You could kindly say you're getting tired and suggest another position. Always remember that good communication is a vital element to any enjoyable sexual activity.
5
What if I run out of spit? How will I give him a hand job then?
Spit can be quite sexy, but it dries up quite quickly and robs you of the slippery texture that makes stroking feel very good. The solution to this is pretty simple. Use a generous amount of lube! We suggest using silicone lubes, as they are longer-lasting for hand jobs.
6
What if there's pre-cum? 
While giving a hand job or blow job, the man could already be releasing pre-cum. Pre-cum is the liquid that can dribble out of the tip of the penis anywhere from seconds to minutes before actual ejaculation. If your partner releases pre-cum, that's completely normal! Just keep going until he finishes off(unless you need to stop or he asks you to, of course). 
7

How do I position myself while giving him a hand job?

Different positions can bear strain on different muscles. By this, your shoulder muscles may feel strained if you lie on your side, and each position can put different strains on your forearms.You could sit underneath your partner while he stands.Remember to notice what your body feels too, and do what's most comfortable for you and your partner.
7
Do I do the hand job with clothes or no clothes?
There's no need to strip off your boo completely from the get-go. As we have mentioned, there is a lot of teasing involved when you give a hand job. Tease your partner over their bottoms by tracing the seams, outlining his penis through the fabric, or cupping your hands over his cock and letting him grind into your hand. When you're ready and sense that he is ready for more, then ask, "Can I take these off?".
9
Should I stop with the hand job? What should I do next?
Doing the hand job should be an enjoyable process for the giver and receiver. When you give a hand job, you could also suggest doing more with your partner if that's what you like. Depending on the scenario, the hand job can be the main event. Or after giving a hand job, you could move on to an intense, all-night sexcapade! 
10
Giving him a hand job is great, but what about me? How will I get pleasure from this? 
There are many ways for you to enjoy yourself while giving a hand job! You could try having a vibe that stimulates you with one hand while stroking your partner. On the other hand, you could also ask your partner to stimulate you with his fingers or a sex toy at the same time. Or you could invite your partner to touch you when the hand job's done.
Takeaway
And there you have it, the steps, tips, and essentials to give the ultimate hand job! When you give a hand job, it should be a pleasurable activity for you and the one receiving the hand job. Remember these tips and tricks, and the both of you will enjoy hand jobs sooner than you'd think!