Did you know that your breasts have the potential to unleash a nipple orgasm?
You might not realize it, but each nipple is packed with more than 800 nerve endings. That's why when you stimulate this sensitive area, as well as the breast tissue around it, you can create a unique and powerful sexual climax.
So instead of focusing on the goodies down there, why not try getting off from your boobies? By opening the door to new sexual techniques, you might discover unique and more pleasurable sensations.
Now, if you're interested to achieve this type of orgasm but unsure of what to do, we got you covered. For this guide, we will be discussing the ins and outs of nipple orgasm—from the techniques up to the best toys for nipple stimulation.
But before diving into the techniques, tips, and toys, let's have a quick refresher on what a nipple orgasm is.
What is a Nipple Orgasm?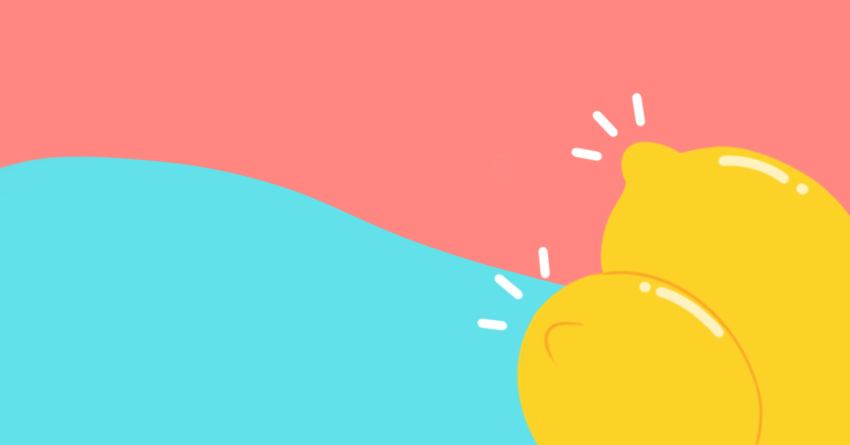 A nipple orgasm is a type of sexual climax that can be achieved through nipple stimulation.
Though some of you think that this type of orgasm seems far-fetched, that's not necessarily the case. Various studies and surveys have proven that nipple orgasms do happen. However, sensations vary per person. Some say that they've felt toe-curling orgasms, while others only felt milder climaxes.
If you're wondering the science behind this, well here's how it goes. When your nipples get aroused, they send a message to the genital sensory cortex. It's the same part of the brain that's in charge of genital stimulation. So when you play with your nips, you're basically sending a signal to your brain as if your genitals are being stimulated, leading to body-shaking orgasms. Not only that, but your nipples are packed with tons of nerve endings, making it highly sensitive to touch.
That's why you shouldn't just take your nipples for granted! Nipple play isn't just for foreplay alone. By focusing on it throughout the deed, you can give yourself or your partner some bangin' orgasms. You can also achieve multiple orgasms by combining genital and nipple stimulation.
Nipple Stimulation Techniques
By reading the refresher above, you're probably enticed to try this for yourself. With that, here are the different nipple stimulation techniques that you can try.
1

Circling Technique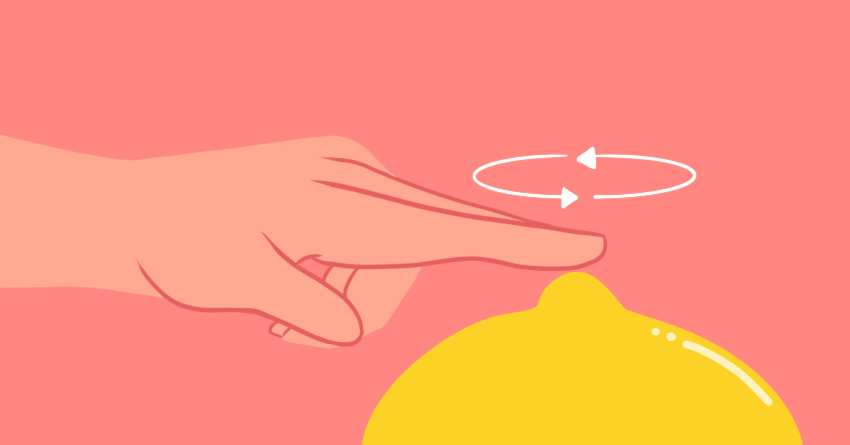 Works for: Solo Play & Couple Play
To get nipple orgasm through this method, your fingers will do a circling motion around your nipples. Start with a light touch and a wide circle. Then, as the circle gets smaller, you will put more pressure on the motion. This technique can possibly reach you to climax, but it's usually used to build anticipation.
2

Rubbing Technique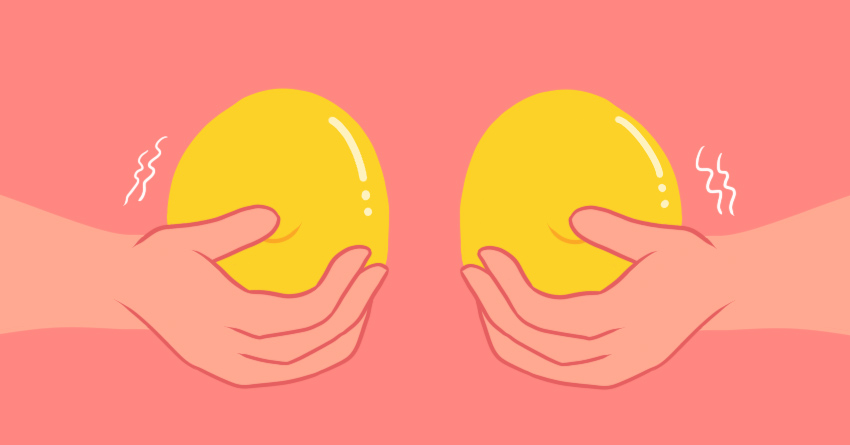 Works for: Solo Play & Couple Play
Once you've built the anticipation, start playing with your actual nips through this technique. For this one, you will be rubbing your fingers (or hands) on your nipples. You can rub it up-and-down or side-to-side. As for the speed, we suggest starting with slow rubs then increase the speed later on.
3

Pinching Technique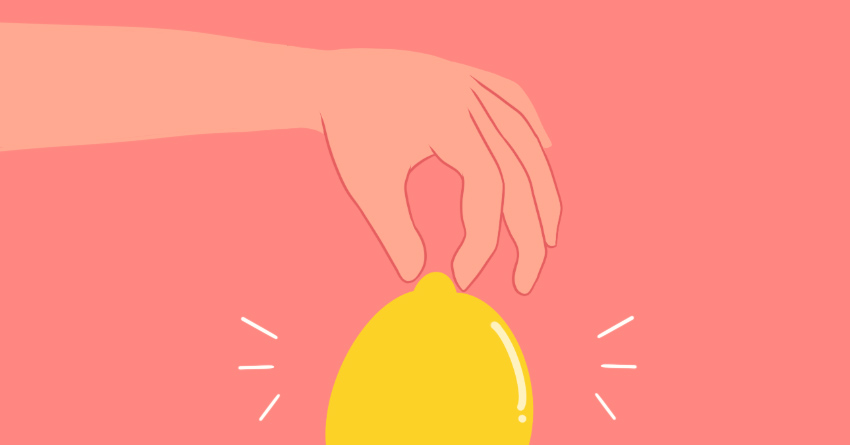 Works for: Solo Play & Couple Play
If you feel more pressure on your nips, you're basically going to love this technique. For this one, you will simply pinch your nipples. The pinch will send a rush of pleasurable sensation throughout your body, making it one of the best techniques to get nipple orgasm. As for the pressure and pinching pattern, we suggest playing around with this and figure out what works best for you.
4

Lick & Suck Technique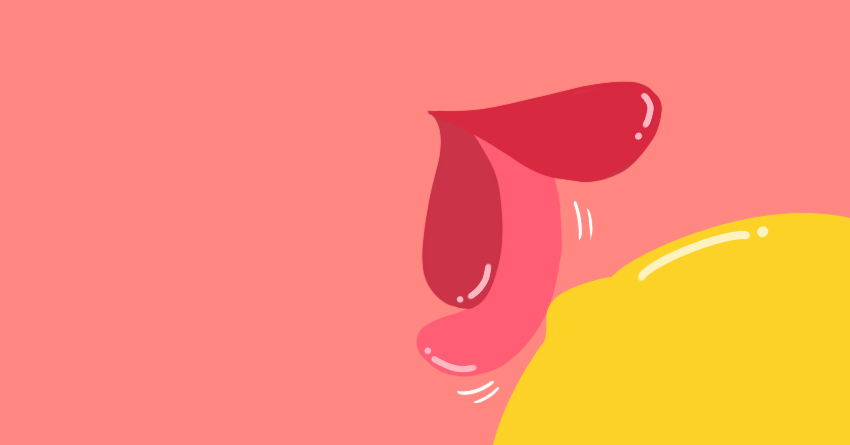 Works for: Couple Play
You will need your beau for this method. As the name implies, your partner will be sucking and licking your nipples. Let them trace little circles around your areola or give light rubs with the tip of their tongue. You can also ask them to flat out their tongue for more coverage. Once you're all hot and bothered with the licking, your partner can then move to do some sucking. As your partner sucks your nipples, your nips will stimulate extra blood flow and can increase sensitivity.
5

Nibbling Technique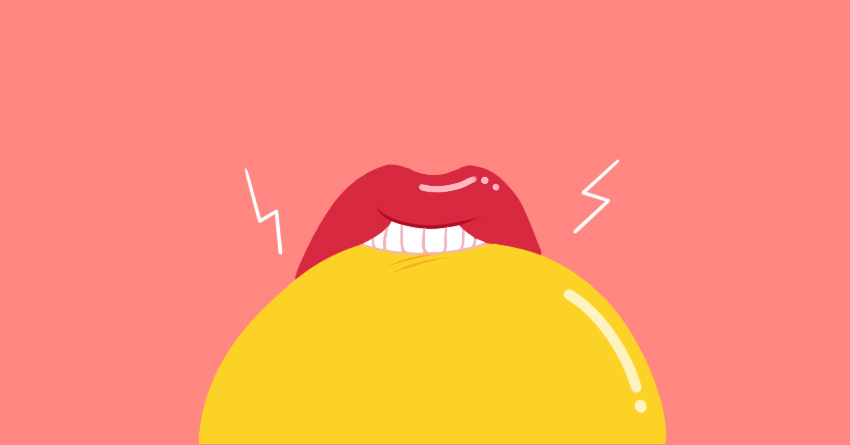 Works for: Couple Play
If you like it rough, then you will surely enjoy this one. For this technique, your partner will nibble your nipples. The gentle bites will increase more sensation and even lead to a powerful climax. Just make sure to communicate your preferred pressure on this. If you're feeling more pain than pleasure, let them know.
Nipple Play Tips
Are you imagining the techniques above? Exciting, isn't it? Just imagine how it would feel when you're doing it for real. But before you play with your nips, we suggest checking out the tips below. This will help you successfully reach nipple orgasm in a fun and safe way. Read on!
1

Tease your mind and body first.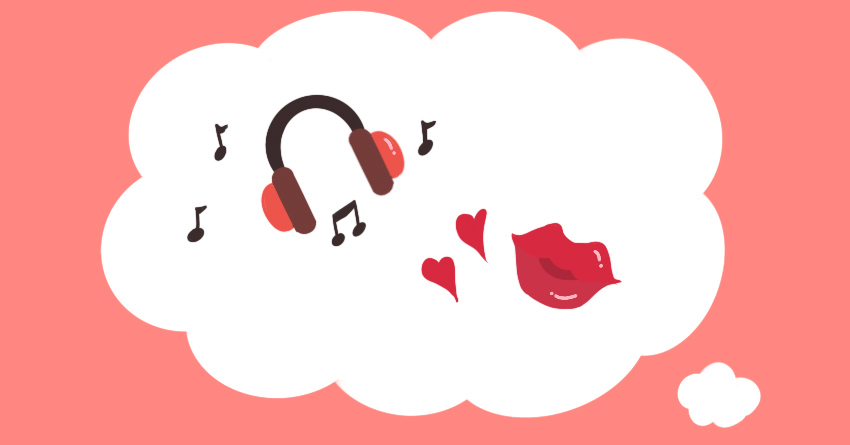 Don't just go straight to nipple play! You need to be mentally and physically ready before getting into action.
For starters, remove any distractions in your head. Let your mind wander off. After that, tease yourself with audio and visual cues. Indulge in erotica and audio erotica. Have a sexting sesh with your boo. Imagine your hottest encounter.
Once you're all hot and bothered, you can then move to touch yourself—but not on the nips yet! Start with long, deep breaths to help you relax. Using massage oil, start giving sensuous massages to yourself. Play with your other erogenous zones such as your scalp, thighs, and neck. Let the sensations build up first. After playing with your other hotspots, you can now start playing with your nips.
2

Use oils, lube, and lotions to spice things up!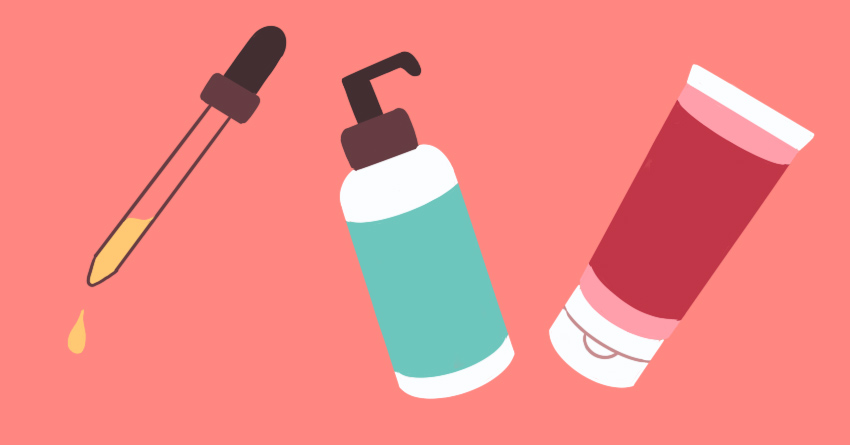 Wanting to feel various sensations with each nipple-play sesh? Ramp it up with some oils, lube, and lotions. It can enhance arousal and even makes your nipples more sensitive than usual. For beginners, we suggest using an oil-based lube since it doubles down as a massage oil for sensual massages.
3

Say yes to temperature play.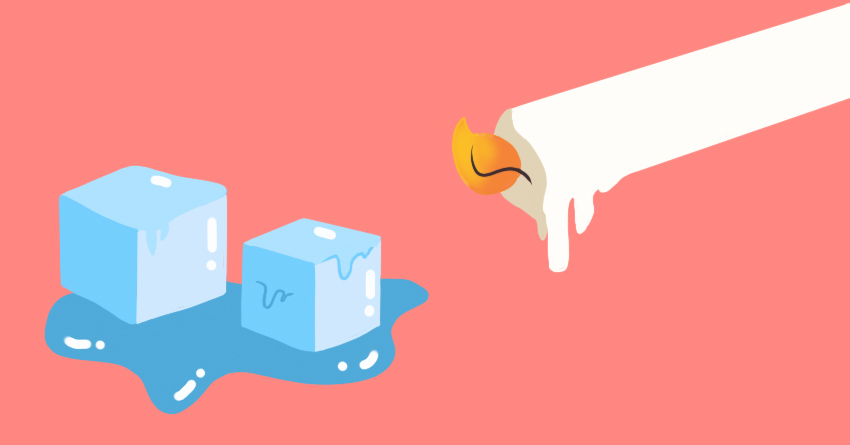 Level up your nipple play with this one. To reach nipple orgasm with this trick, you will need either a massage candle and ice. As you light up the candle, lightly run the ice on your breasts. Once your nips are rock hard, you can gently drip the oil from the massage candle for an instant kick. Keep on switching the temperatures until you're reach climax or try other nipple-playing techniques.
4

Try getting to the edge!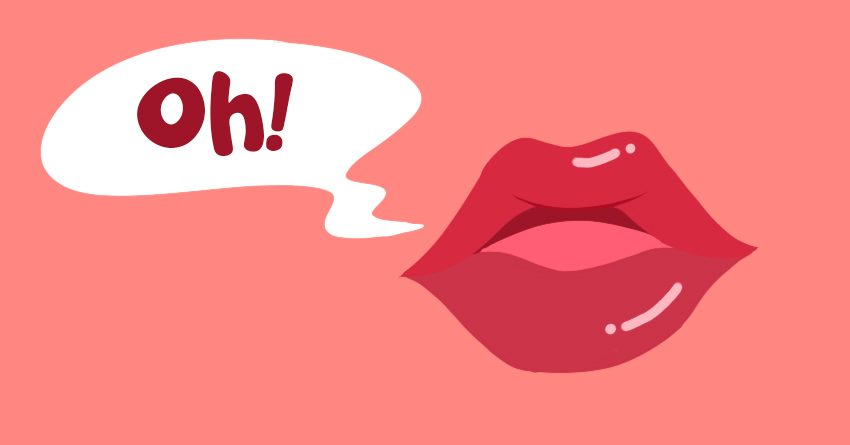 If playing with ice and fire ain't your thing, how about trying edging? One of the most popular masturbation techniques for women, edging is when you withhold your orgasm to get more intense orgasms later on.
To do this, just play with your nipples by using the different techniques above. Once you feel like reaching a nipple orgasm, stop touching your nips. Wait for a few minutes to subside the orgasmic feeling, then start all over again. Do this for 2-3 times and then release the blissful O in the end.
5

Practice and memorize what worked.
It's normal to not experience nipple orgasm in your initial attempts. But instead of quitting and claiming that it's just some pseudoscience myth, just keep on trying new nipple play techniques. Assess each session and check what works and what doesn't work for you.
We also suggest trying this solo before asking your partner to join you as it can be frustrating for your boo if they couldn't give you those nipple orgasms.  Now, if the techniques aren't working, there's still a way for you to get nipple orgasm—use sex toys.
Best Sex Toys to Get Nipple Orgasm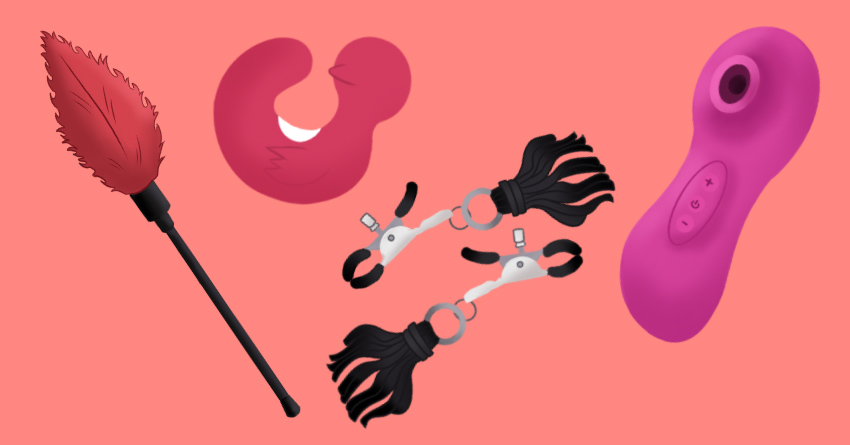 If the nipple play methods aren't working but you still want to reach that sweet O, here are some sex toys that you can use to get that nipple orgasm.
1

Ticklers

Ticklers consist of a thin handle with soft feathers on one end. Meant for BDSM play, this alluring toy can also be used for nipple play. Just ask your partner to caress and touch your nipples with this toy. To amp it up, you can also use a restrainer and have your partner tie you up in the bed headboard. In that way, you'll have no choice but to feel those arousing strokes.
2

Finger & Mini Vibrators

If you're going solo, this is the perfect nipple-play toy for you. Repurpose your small vibrators and use them to massage your breast. These stunning vibes can help you stimulate your nipples and the area around it. Put one vibrator on one nipple while you squeeze and pinch your other nipple. You can switch them up as well as switch the vibrating modes throughout the deed. Keep on doing this until you reach that sweet, sweet nipple orgasms.
3

Clit Sucking Vibrators

A clit sucking vibrator is a type of vibrator that's meant for sucking the clitoris—the tiny nub on the top part of your vulva. It has a small opening on its head wherein you put your clit in, giving sucking sensations the moment you turn it on.

Fortunately, most clit suckers have a suctioning hole that fits perfectly around the nipple too. So if you're looking for a sex toy that can make you quickly reach climax, we suggest getting this one.

If you're gonna have a nipple-play time with your beau, we suggest getting this sultry toy. Specifically made for your nipples, nipple clamps can increase blood flow and the sensitivity of your nips. Though it might sound painful, nipple clamps are made to add more pressure and not pain. Most variants are also adjustable for your comfort.

To play with this toy, simply put the adjustable clamp on your nips for a few minutes, take them off then let your partner lick, rub, and suck your nipples.
5

Nipple Suckers

As the name suggests, nipple suckers are made to give a sucking sensation to your nips. Same with the clamps, this toy made to amp the circulation and sensitivity of your nipples. So if your nipples aren't that sensitive, we suggest getting this one out.

To play with this, simply place the nipple suckers on your nips, squeeze the base part to suck the air out, then keep it there for a few minutes. Take them off afterward and have your partner lick, squeeze and suck your highly-sensitive nipples until you reach nipple orgasm.
Takeaway
Nipple orgasm, just like any other orgasm, requires patience and curiosity. You can't just flick it recklessly and expect orgasms instantly. You need to explore your body's capabilities and try different techniques. Orgasms also mainly involve your mind, so you need to coordinate with your headspace if you want to experience this unique type of sexual climax.
Just keep on experimenting with these nipple-play methods and nipple-play toys, and you'll reach that orgasmic bliss in no time.