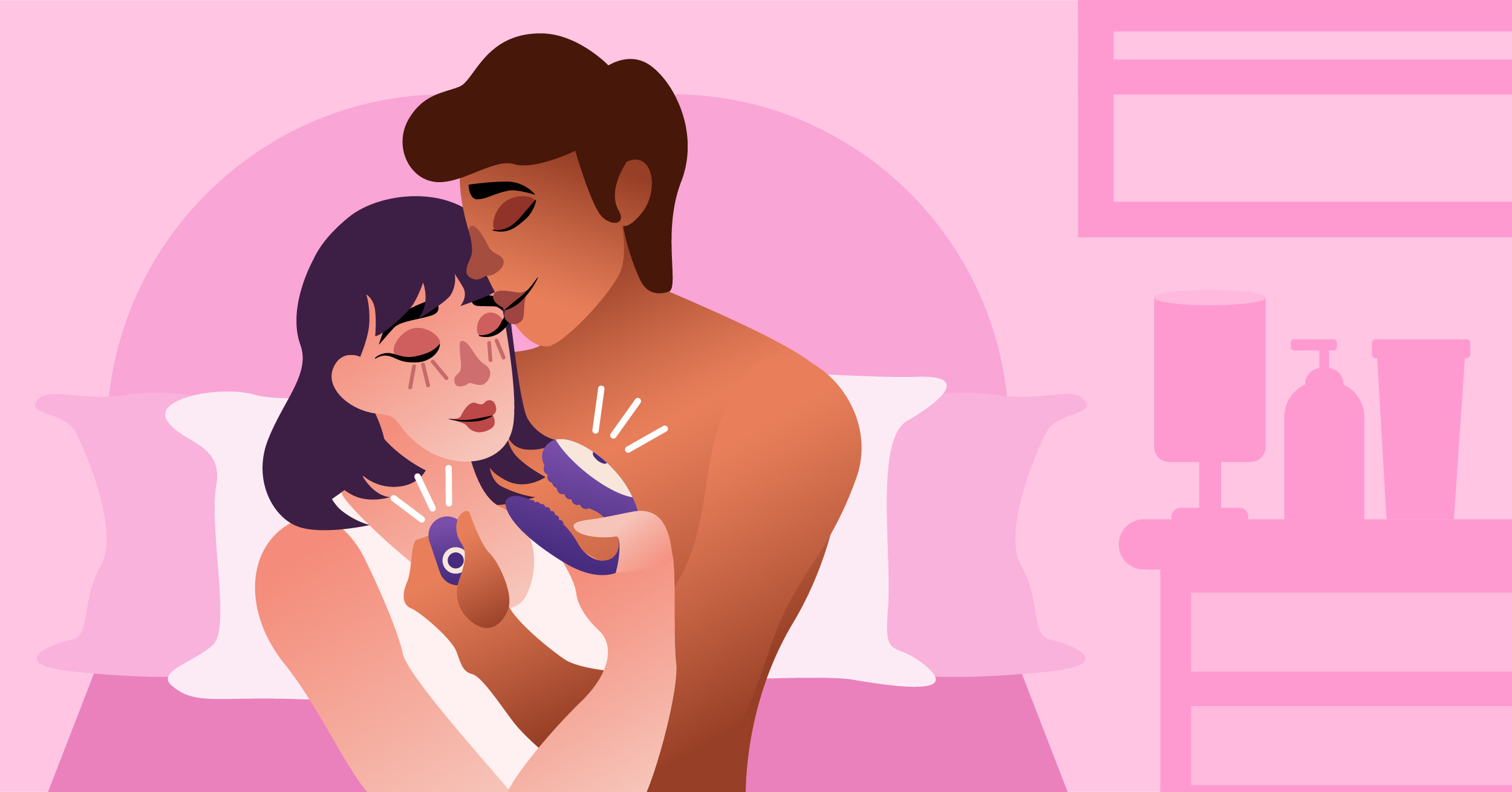 It's a well-known fact that vibrators are used for solo plays, but did you know some vibrators are made for couples? One of them is called a 'couple vibrator' and is designed to improve intimacy and sex between heterosexual partners. The woman gets powerful g-spot and clitoral stimulation, and together, the couple enjoys good vibes.
If you've just heard about couple vibrators and want to know more, we gotchu. This guide will discuss the ins and out of this pleasure device.
What is a Couple Vibrator?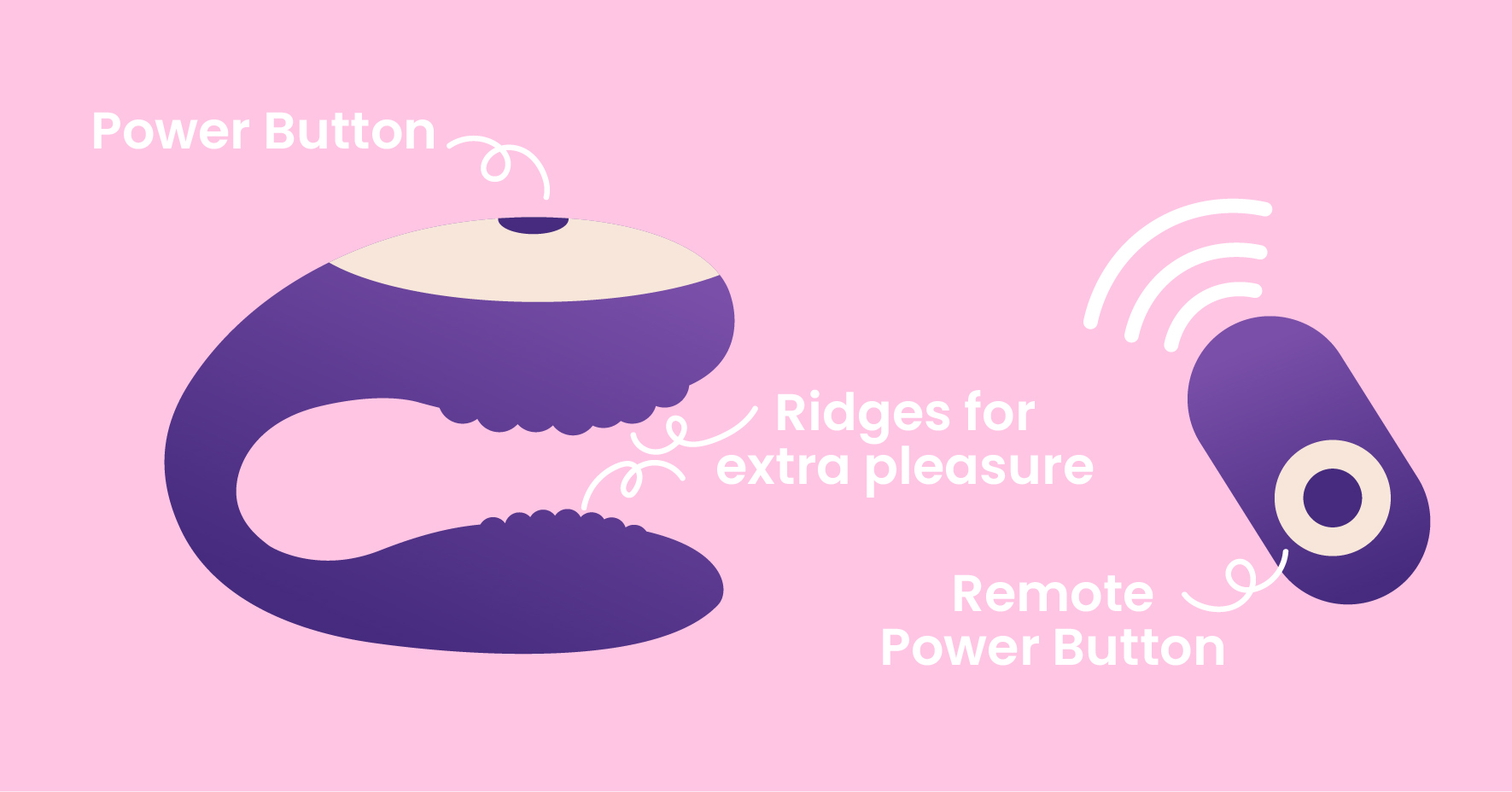 A couple vibrator is a c-shaped sex toy with a clitoral stimulator (the thicker end), a g-spot stimulator (the slimmer end), and a flexible neck connecting the two ends. It's designed to deliver deep vibrations to the clitoris and g-spot during vaginal sex, ensuring that the wearer will easily cum on the deed.
They're meant to be worn before sex so the woman can enjoy the double stimulation on the g-spot and the clitoris. It comes in multiple variations, such as app-controlled and clit-sucking ones.
Why You Should Use a Couple Vibrator
If you're contemplating getting a couple vibrator, below are some reasons you should get one. If these benefits make sense to you, getting this pleasure device is a great investment for you and your boo.
1

It's usually designed with two motors, providing powerful vibrations.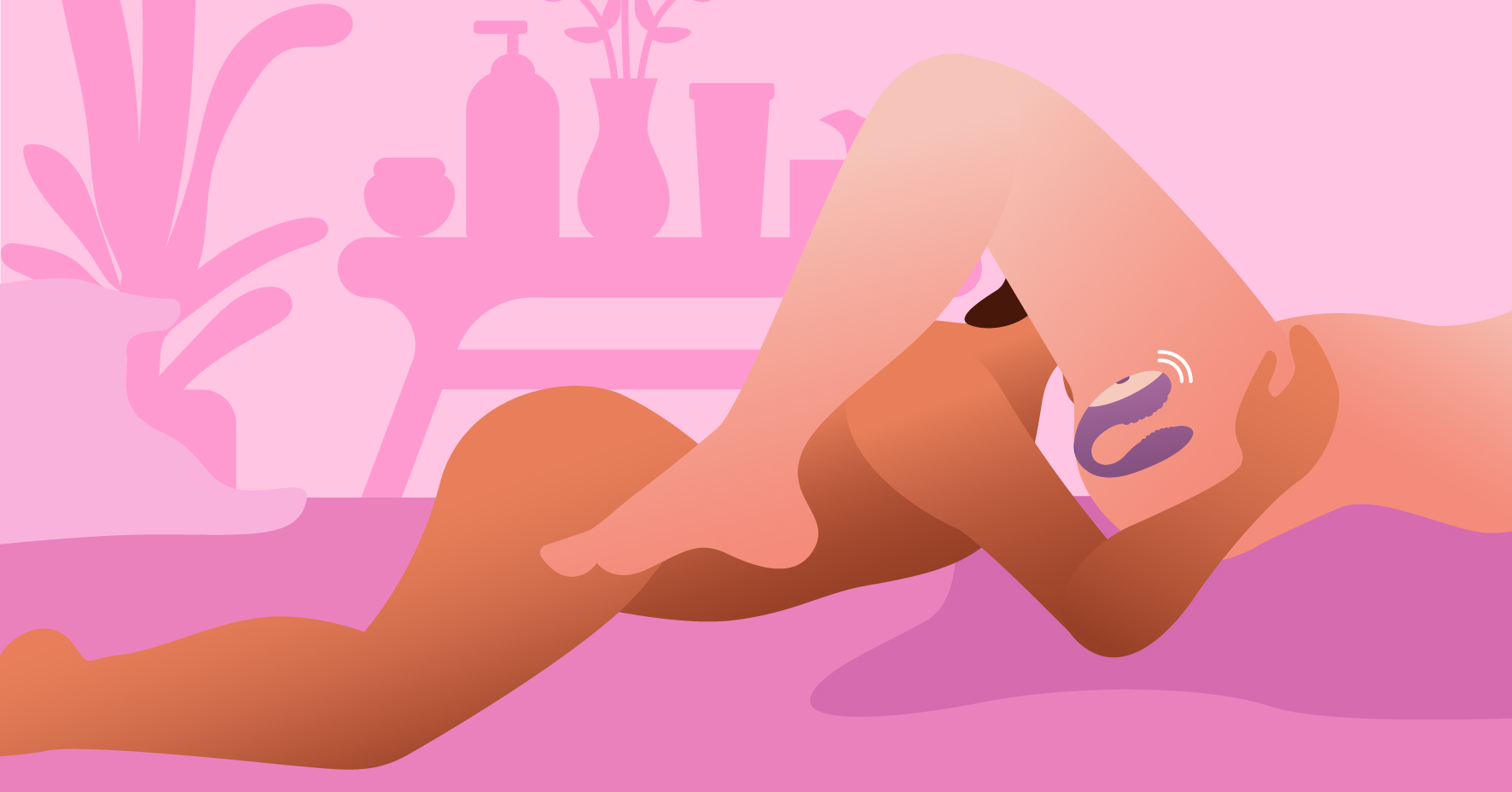 Couple vibrators have two vibrating points, one for the g-spot and one for the clitoris. It's usually built with two motors to power up these two massaging points, resulting in a stronger vibration than mini vibrators and finger vibrators.
2

It's small and travel-friendly.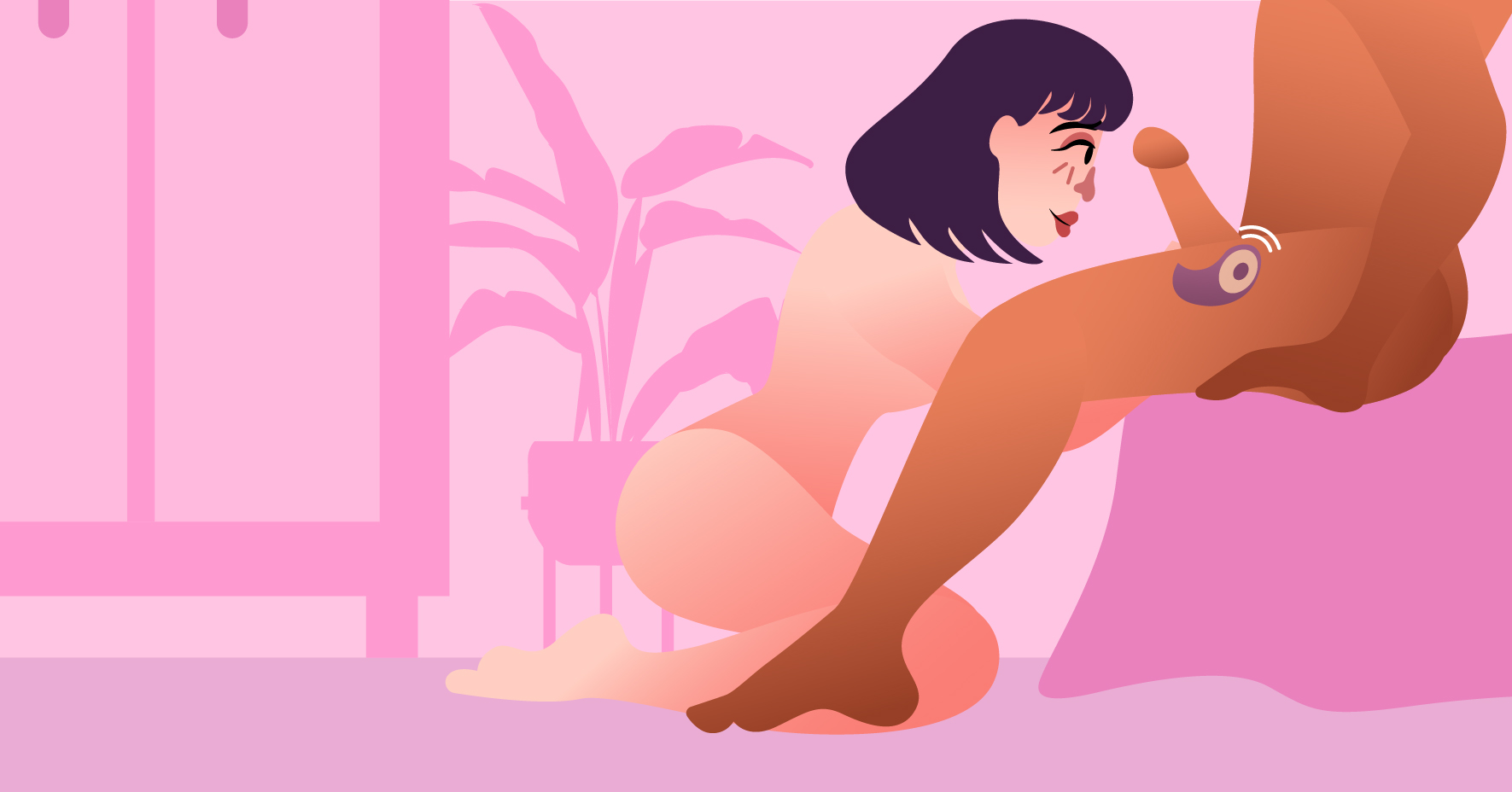 Another benefit when you use a couple vibrator is that it's easy to carry. You won't have problems holding or using it during foreplay or intercourse, as this won't put much strain on your wrists. And if you want to bring a sex toy during your sex trips, you won't have that much issue as it can easily fit in your carry-on bag.
3

It provides dual stimulation for women.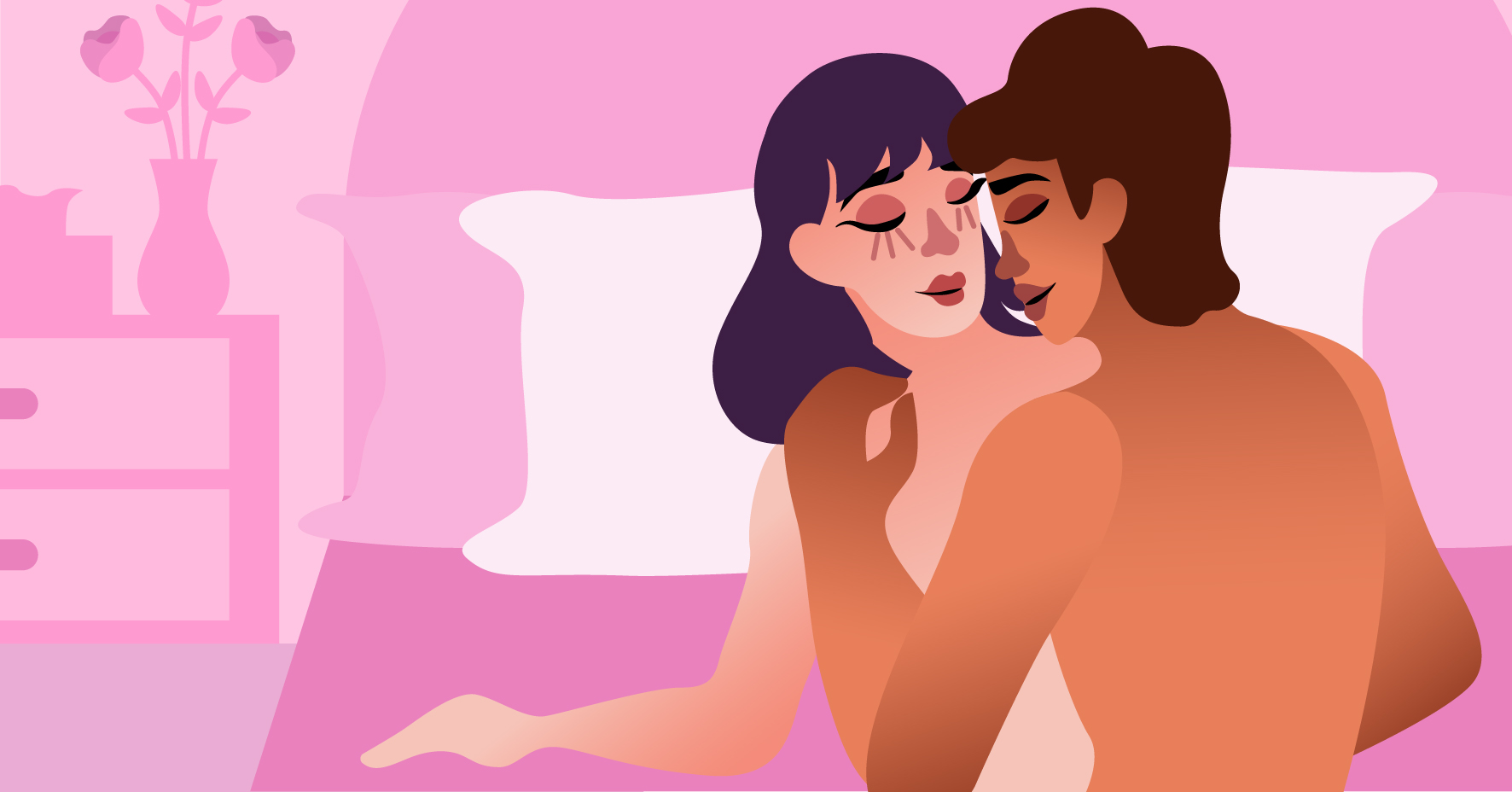 Despite its small size, it can deliver mind-blowing vibrations that please you or your female partner. And because of its unique design, it can stimulate the g-spot and clitoris at the same time, resulting in an incredibly satisfying orgasm.
4

It helps women orgasm during penetrative sex.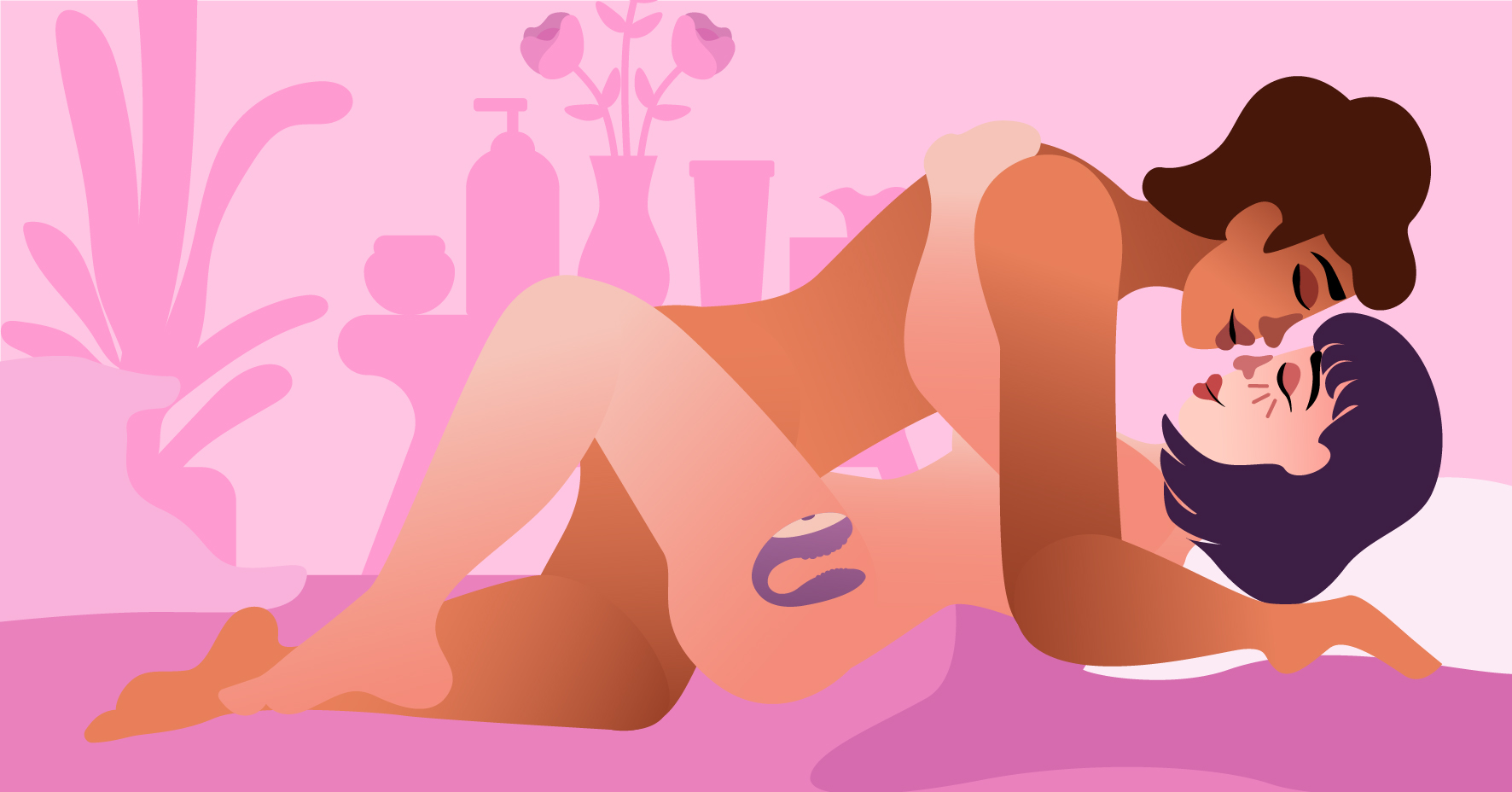 The main function of a couple vibrator is to help women cum during the deed. You see, the female pleasure center is the clitoris. In fact, the g-spot isn't a distinct organ but the area in the vagina where you can indirectly stimulate the internal parts of the clitoris. That's why women have difficulty orgasming during intercourse, as vaginal stimulation isn't as pleasurable as clit stimulation.
With a couple vibrator, women will have higher chances of cumming, as their clitoris and internal clitoris (g-spot) will be stimulated. It's also good for their partner as it lessens their "workload." There's also a higher chance of the male and female partner orgasming at the same time they use a couple vibrator, compared to not using pleasure toys.
5

It's versatile.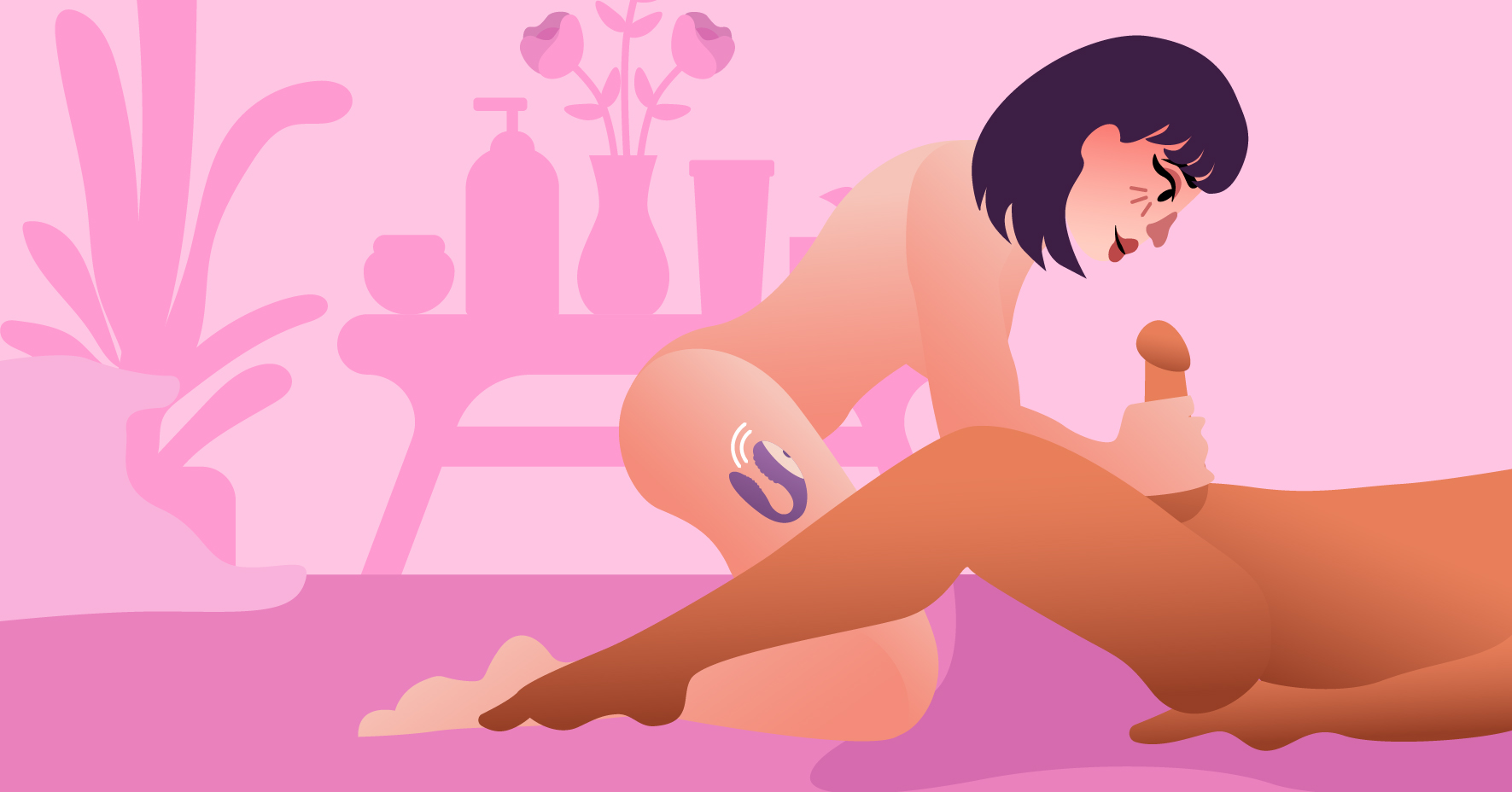 Even though the main purpose of this device is to provide clit and g-spot stimulation during vaginal sex, you can also use a couple vibrator for other sexual acts, such as oral play, vaginal play, etc.
How to Use a Couple Vibrator
If you've decided that a couple vibrator is not for you, no worries! There's a wide range of sex toys that you can try with your lover. As for those peeps who want this pleasure device, below is a step-by-step guide on how to use it.
1

Do the necessary preparations first.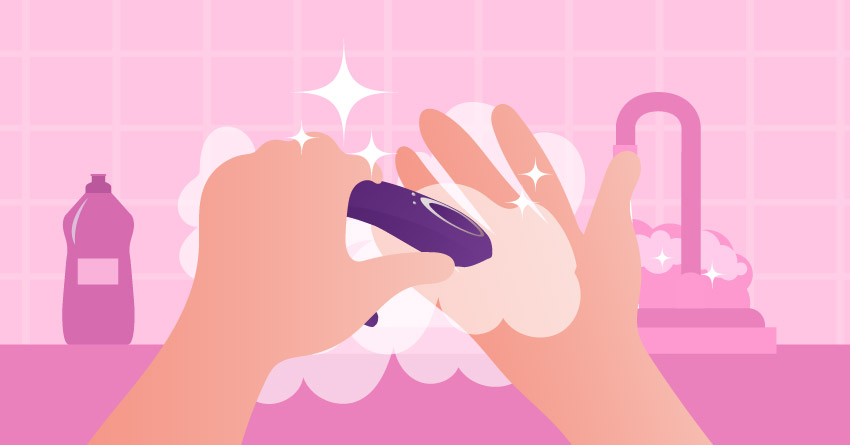 Once you've got the couple vibrator out of the packaging, make sure to charge the device (unless the manual states not doing it). You also need to check if the toy has its travel lock feature on; it's a feature for vibrators wherein they can only be turned on by a specific button pattern. It avoids mishaps when transporting the pleasure device.
After charging the sex toy, clean it with a toy cleaner or water and mild soap. Please check the toy's waterproof rating to see if you can submerge the toy or not. If the couple vibrator is IPX7 waterproof and above, then you can submerge it for not more than 30 minutes. Once you're done prepping, you can proceed with the fun part.
2

Use it during foreplay.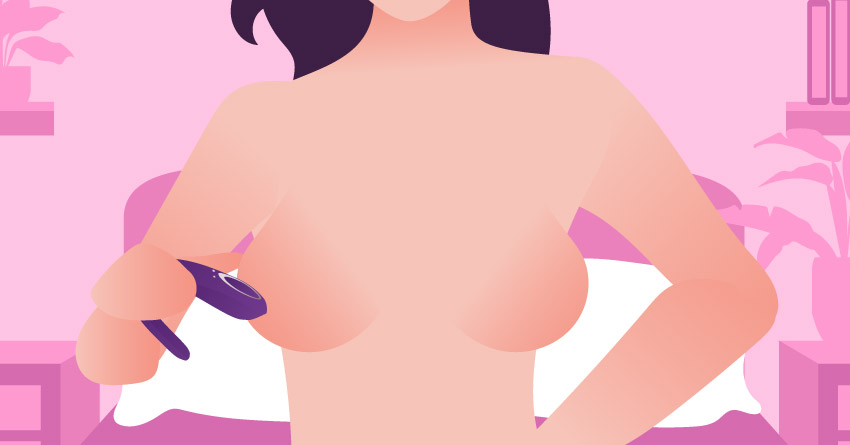 The couple vibrator is not the only thing that should be turned on to function properly. You should also be aroused enough before the vibe touches your clit, or else it may be uncomfortable for you when you use one. Let your partner caress your nipples or tease you by sliding the vibrating toy along your thighs and other erogenous zones.
3

Apply water-based lubricant on the two vibrating points.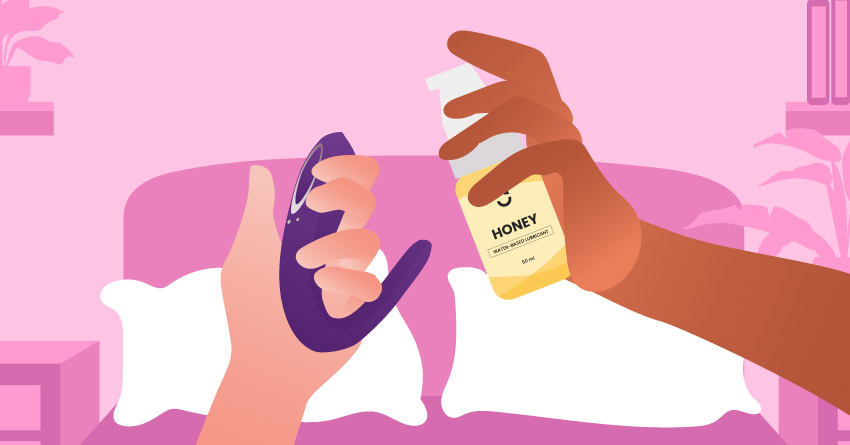 After heating things up, you can use the couple vibrator as intended. Get into a comfortable position and apply water-based lubricant on the two vibrating points. Apply it generously, especially on the slimmer end/g-spot stimulator.
Since most couple vibrators are made with silicone, be careful with silicone-based lubricant; using silicone lube on silicone toys can ruin the smooth finish of the toy. Don't also use oil-based lubes, as they can irritate the genitals.
4

Insert the couple vibrator in the vagina.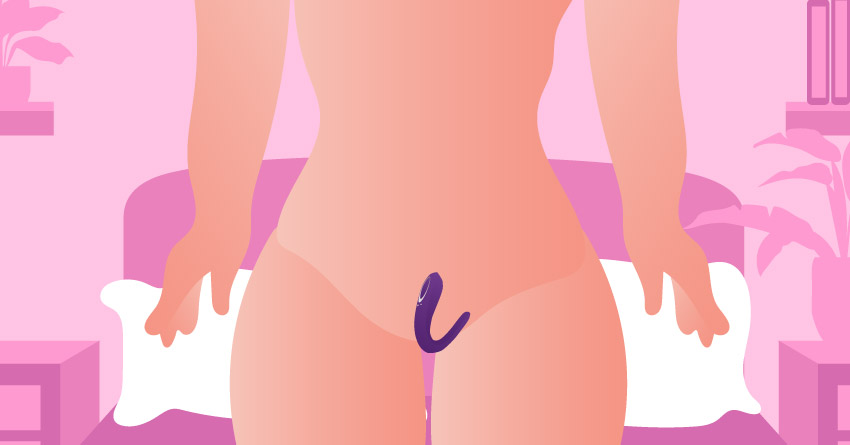 Once the vibrator is all lubed up, gently push the g-spot massager into your vagina. Make sure it's pressed on top of your vaginal wall and doesn't take up the whole space in your vagina. Meanwhile, the clitoral massager should be pressed on top of the clitoral hood. Adjust accordingly using the flexible neck. You may also refer to the illustration above to see how the toy is positioned.
5

Proceed with having sex.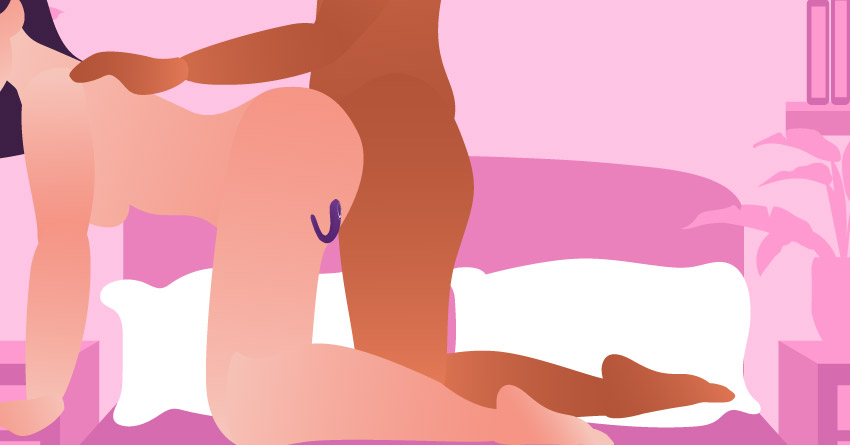 Done with inserting the couple vibrator? Great! You can proceed to have sultry fun with your partner. As mentioned in the previous point, ensure that the g-spot massager is pressed on top of your vagina so your partner's penis or strap-on can easily enter the vagina. Once you're done with the deed, gently remove the vibrator from the vagina. Clean and store the device in a satin or velvet pouch.
Other Ways to Use a Couple Vibrator
As we've mentioned earlier, couple vibrators can be incredibly versatile. You can use them in different ways, which we will list below.
1

Use it for solo plays.
Though it's literally named couple vibrator, it's not limited to partner play only. It can be an excellent addition to your solo pleasure sessions as well. You can wear it and control the vibration through the remote or app. Since it stimulates the g-spot and clitoris at the same time, you'll find yourself climaxing in no time. Plus, its compact size makes it a travel-friendly toy!
2

Use it while performing oral sex.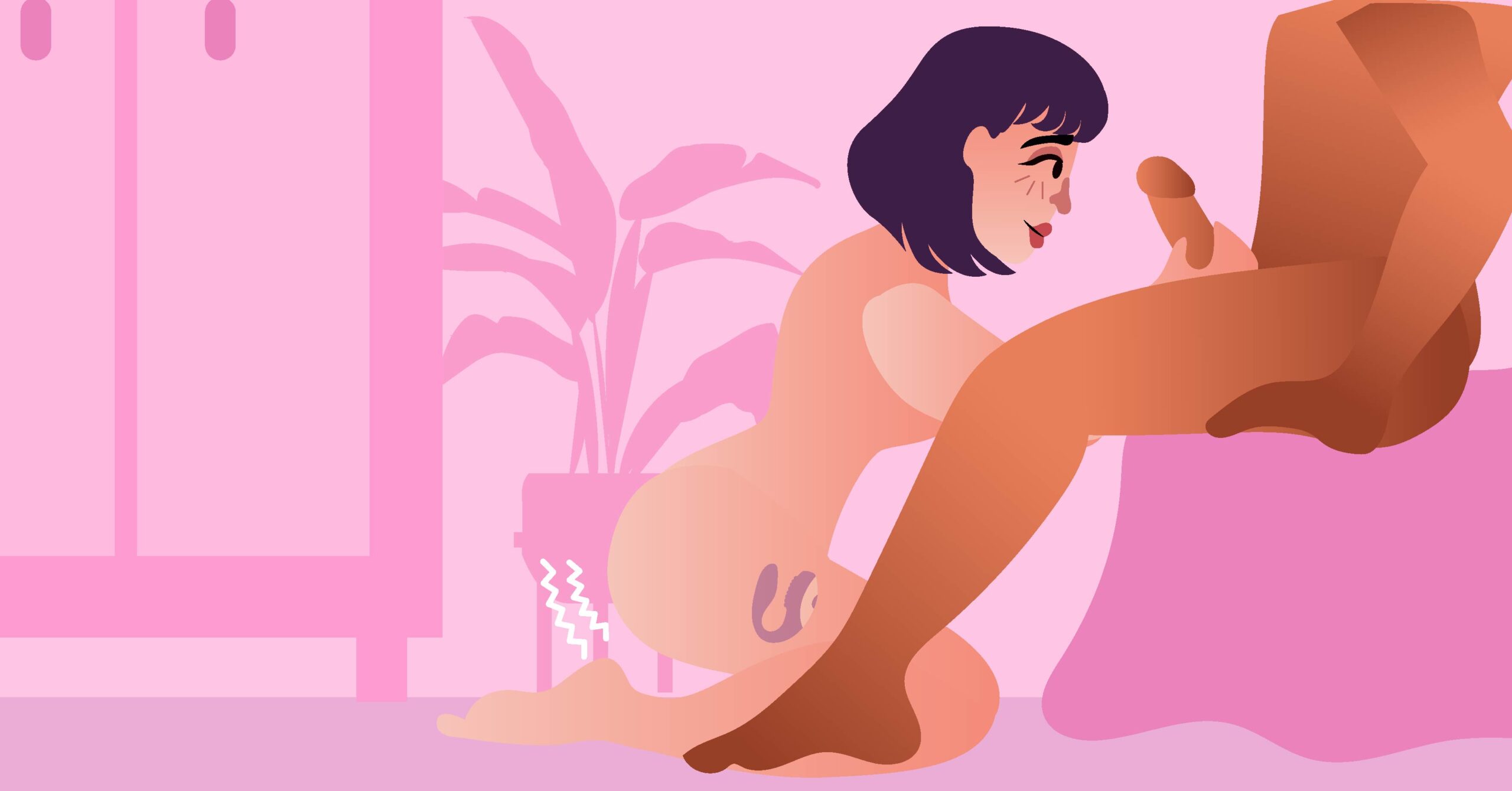 You can wear the couple vibrator while giving oral to your partner. Just insert the internal stimulator in their vagina and then wear tight underwear to ensure the external stimulator is firmly pressed against the clit. If the couple vibrator has a remote, they can give it to their partner and let them control the intensity of the vibrations.
3

Use it for cybersex or public sexcapades.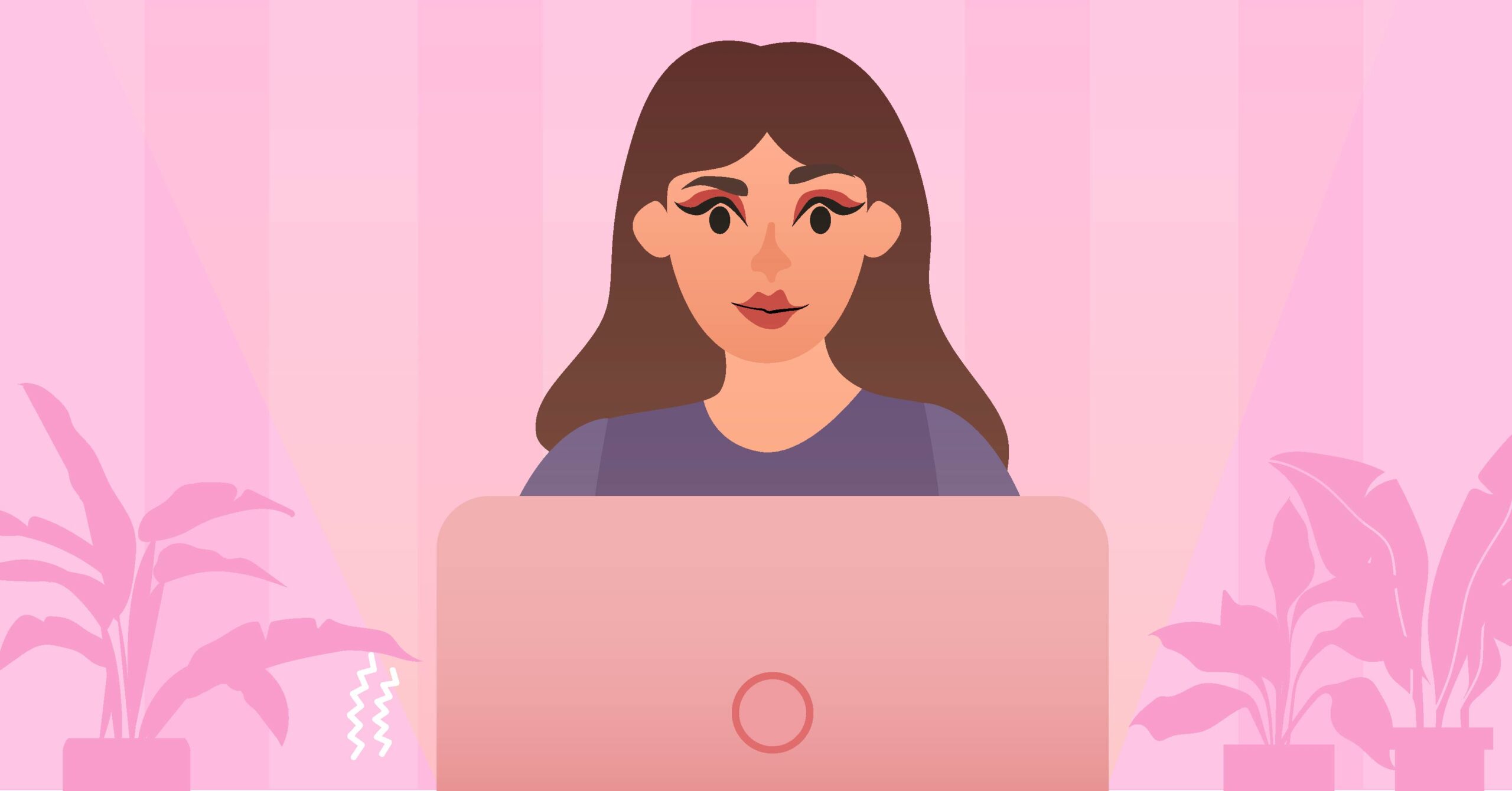 There are couple vibrators that can be powered via an app. If you have that kind of couple vibrator, you can connect with your partner from almost anywhere in the world. Insert the vibrator and wear a pair of panties so the external vibrator hugs your clitoris. And that's it! You just now let your partner control the stimulation from wherever he is using the app of the vibrator. Enjoy!
You can also take it to the extreme and use this vibrator in public. Wear the toy, then let your partner control the device throughout the date. The unpredictability + thrill of doing it in public will surely heighten your arousal. However, make sure to keep things discreet, or you may end up getting charged for public indecency. Safety first!
4

Use it as a stroker.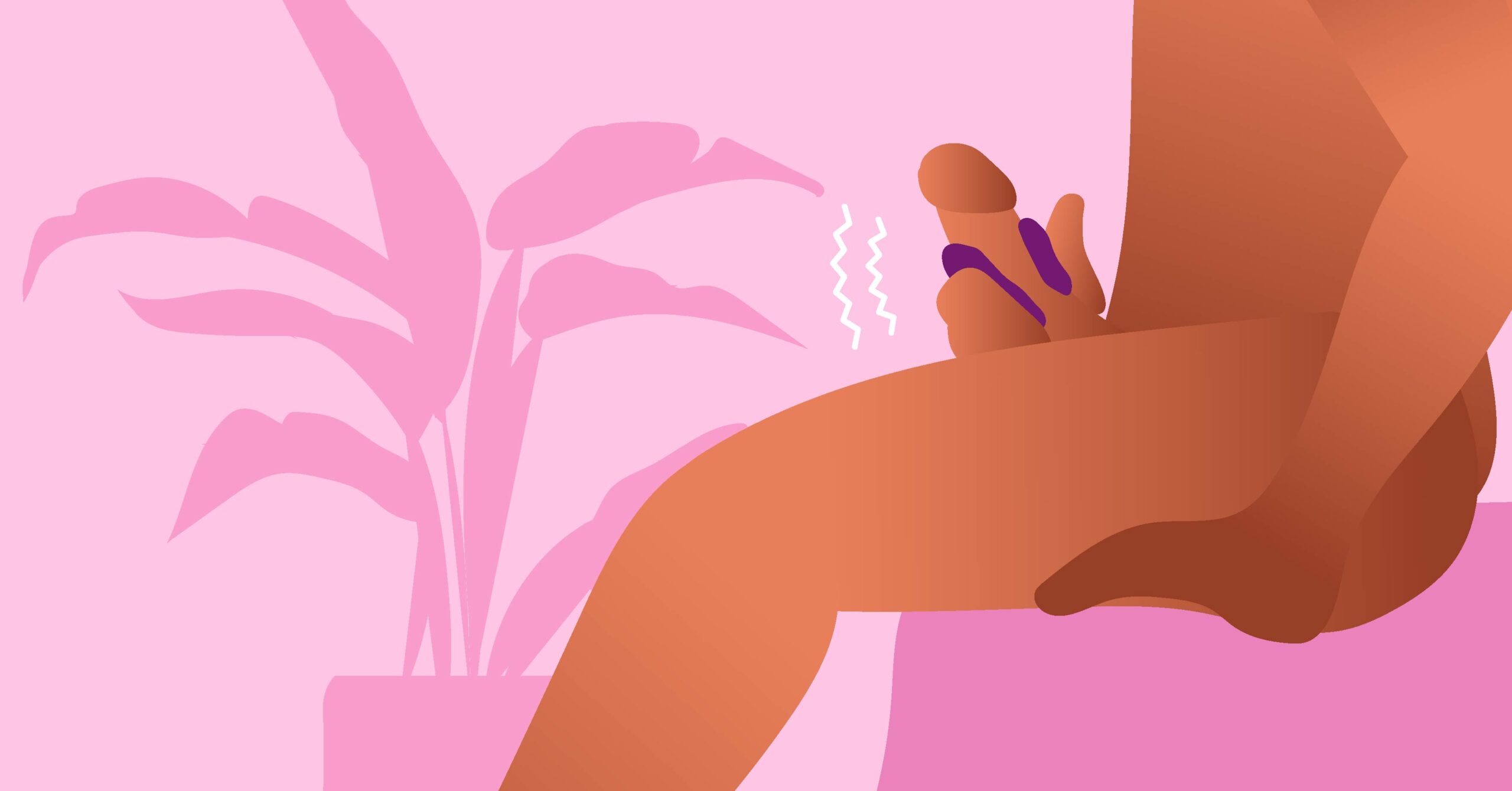 Did you know that this toy can be used for penis play? The device will be wrapped around the shaft; the partner will hold it to keep it in place. After that, the partner will start gliding the couple vibe to the base of the penis, then back to the tip. The partner can keep doing this until their partner reaches the orgasmic peak.
Bonus Tip: Use the couple vibe to stroke the shaft while using your lips and tongue to stimulate the tip. Watch him moan and shake in pleasure!
5

Use it as a nipple vibrator.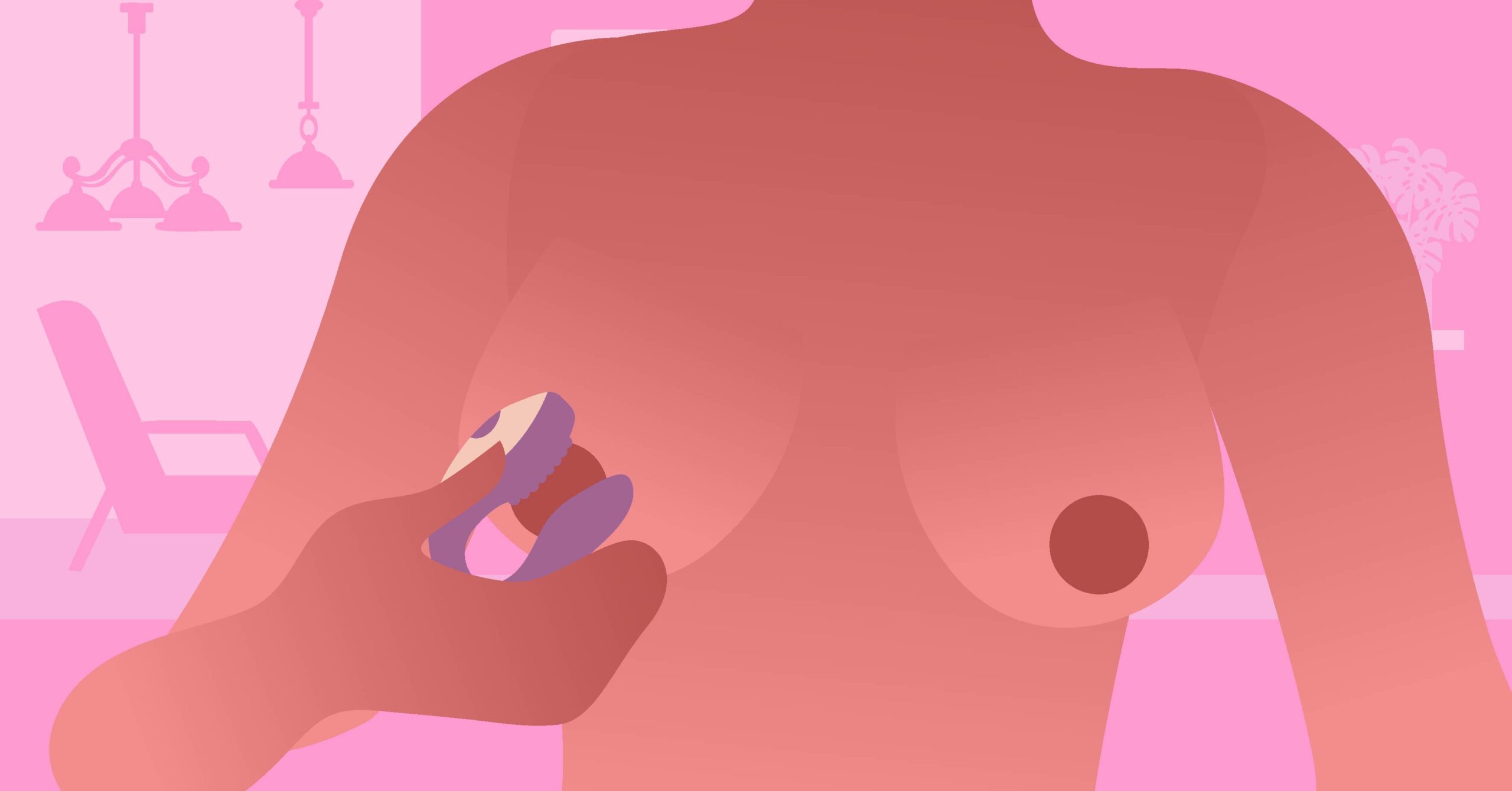 If your couple vibrator is flexible enough, you can use this to please your nips. All you need to do is place your nipple at the tip of both massagers, then you'll slightly pinch the nipple with the toy. Basically, the nipple is pressed against the two vibrating tips. It's pretty unconventional, we know, but you may end up liking it!
Best Couple Vibrators for Beginners
Planning to purchase a couple vibrator but unsure of which to get? Below are some of our top picks for beginners. Whatever your budget and preferences are, there's a couple vibe for you!
1

Satisfyer Double Classic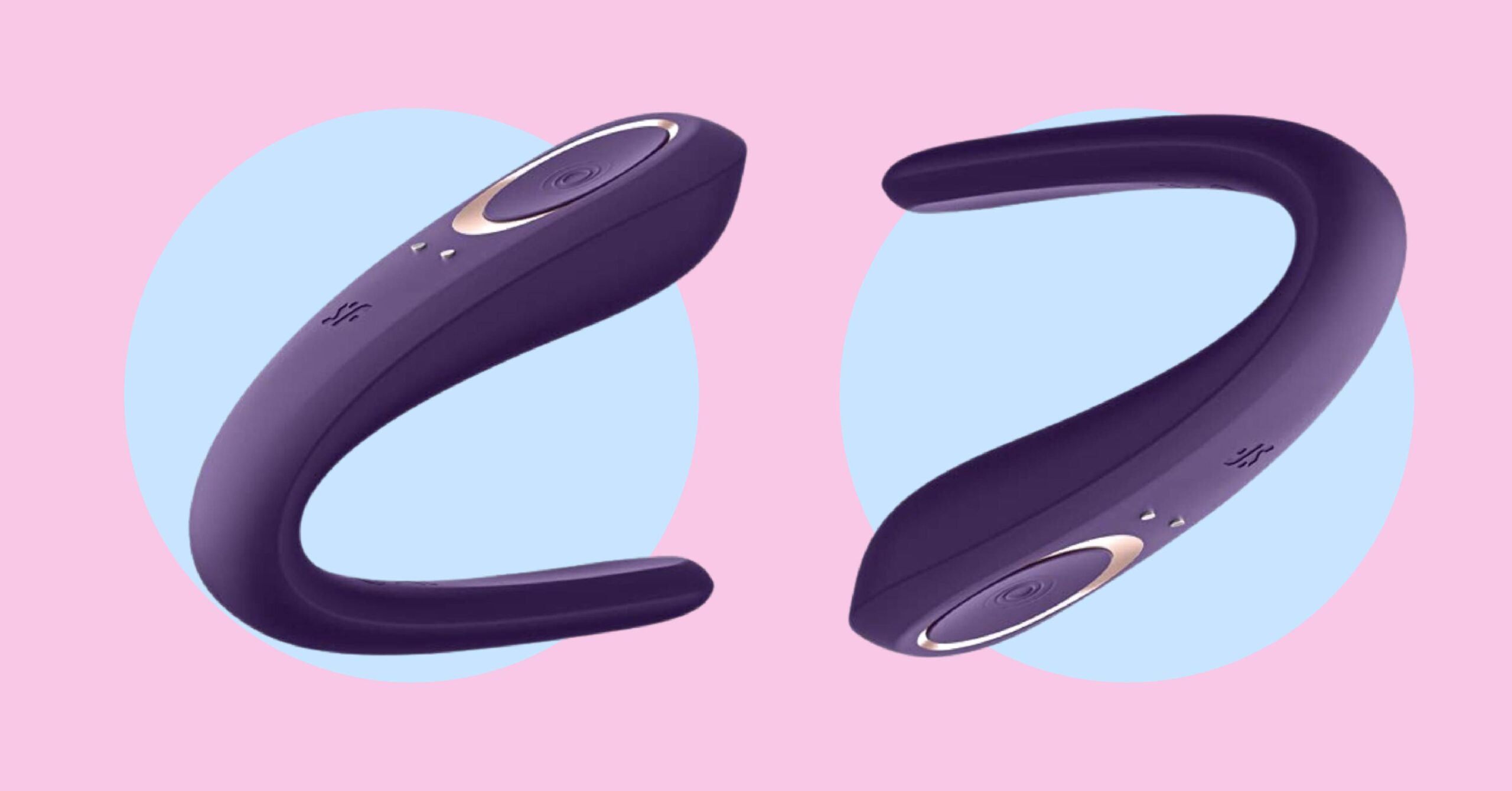 Looking for something fuss-free? You gotta check out the Satisfyer Double Classic. It has a slim and narrow g-spot massager, ensuring room for your partner's penis. It's also easy to control as it has one push button for all the needed controls. However, it doesn't come with a remote control. So for those looking for something similar but with a separate controller, check out our next pick.
2

We-Vibe Unite 2.0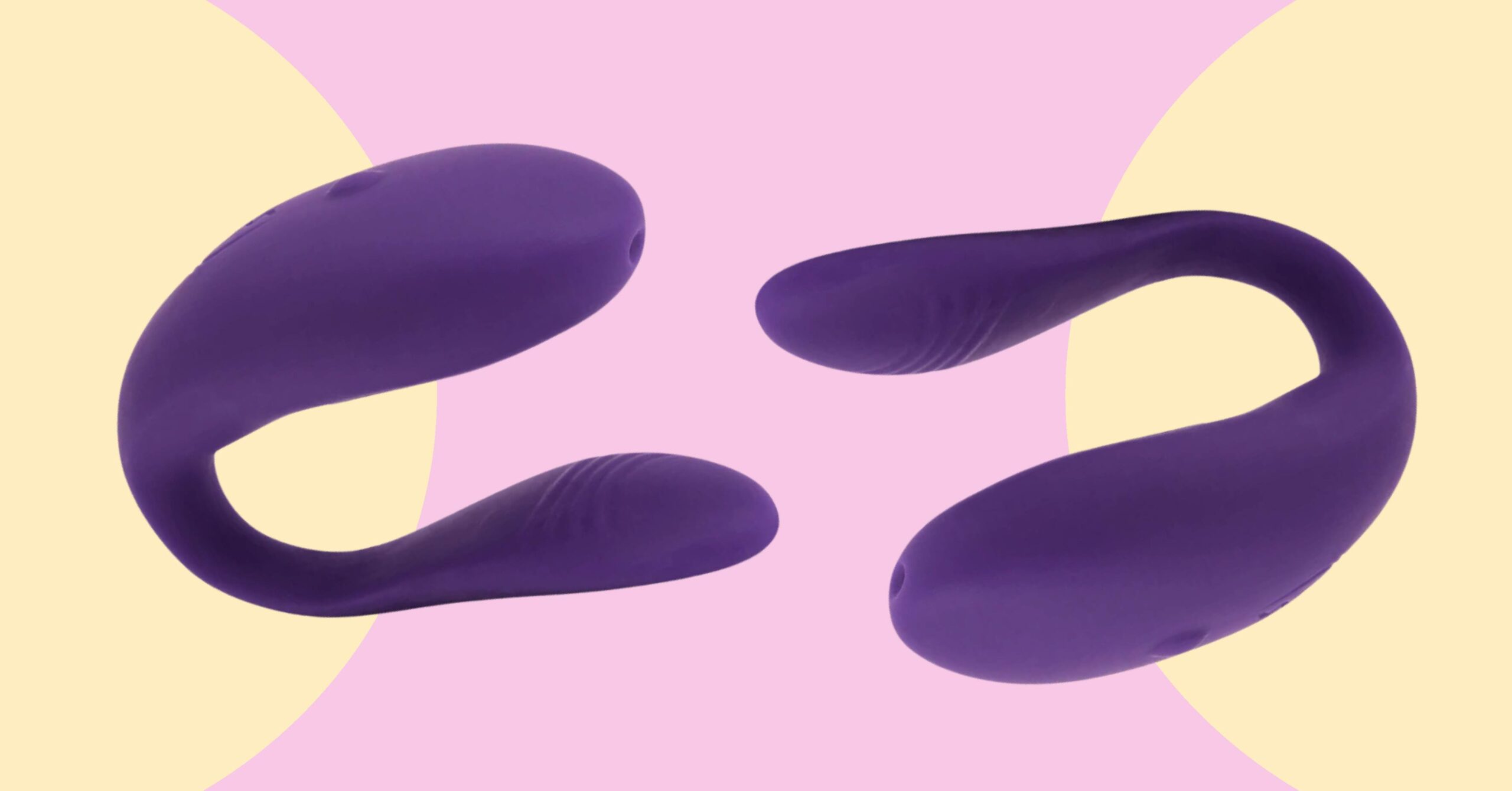 The We-Vibe Unite 2.0 also comes with a slim design, ensuring smooth insertion and leaving enough room for your partner. What makes this a must-have is its deep vibration modes and its one-button remote control; the toy stays put while you change vibration modes. It's also made by We-Vibe, one of the biggest sex toy brands in the world.
3

Satisfyer Double Fun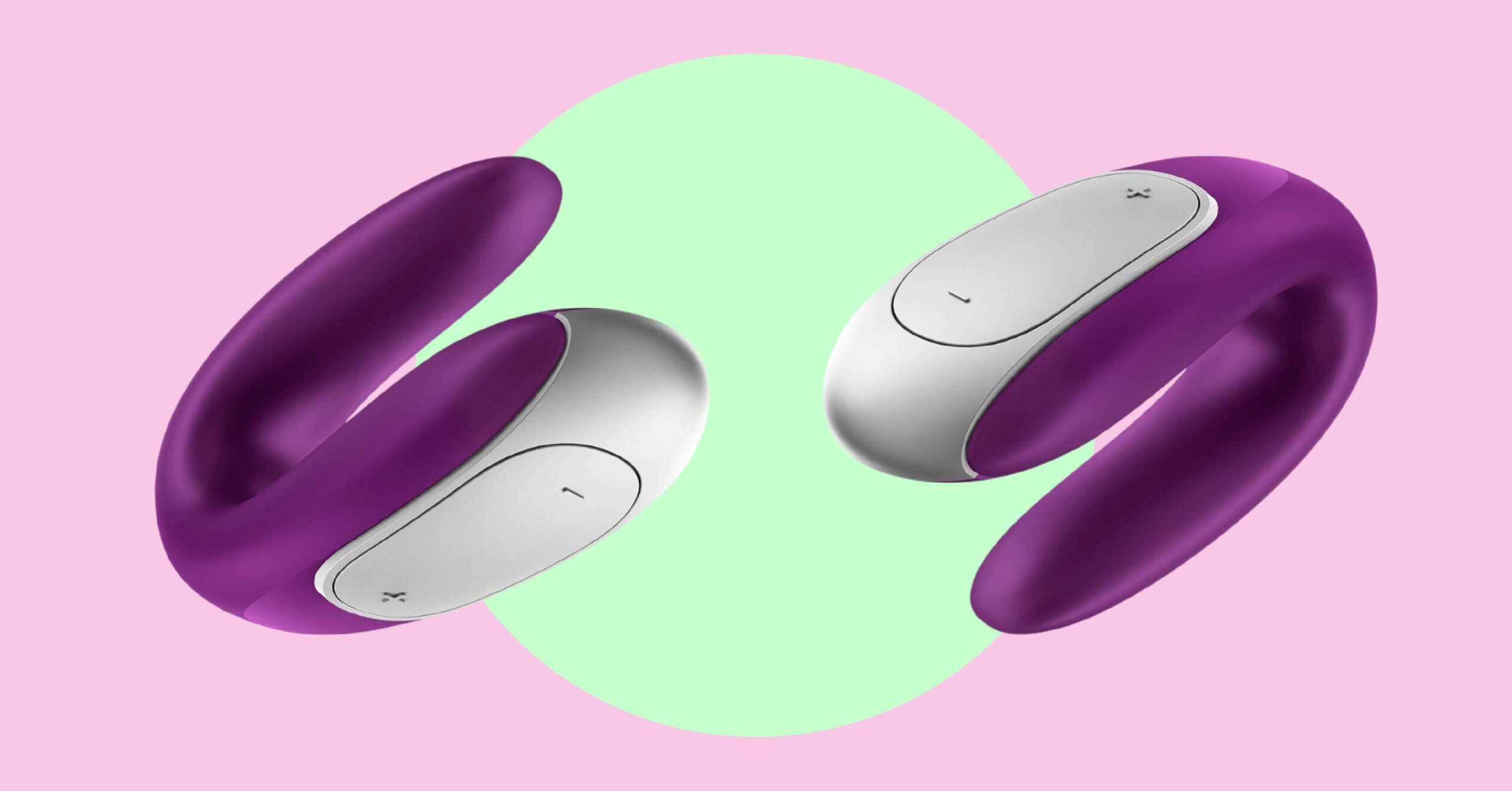 If you want something that can be controlled via an app, this one's for you! The Satisfyer Double Fun is ready to bring more variety to the bedroom. With its ergonomic fit, two strong motors, and deep vibration modes, this couple vibrator can be controlled via the Satisfyer Connect App. Once connected to the app, the user can access a wide range of features such as long-distance control, music sync, and custom vibrations.
4

Lelo Tiani 3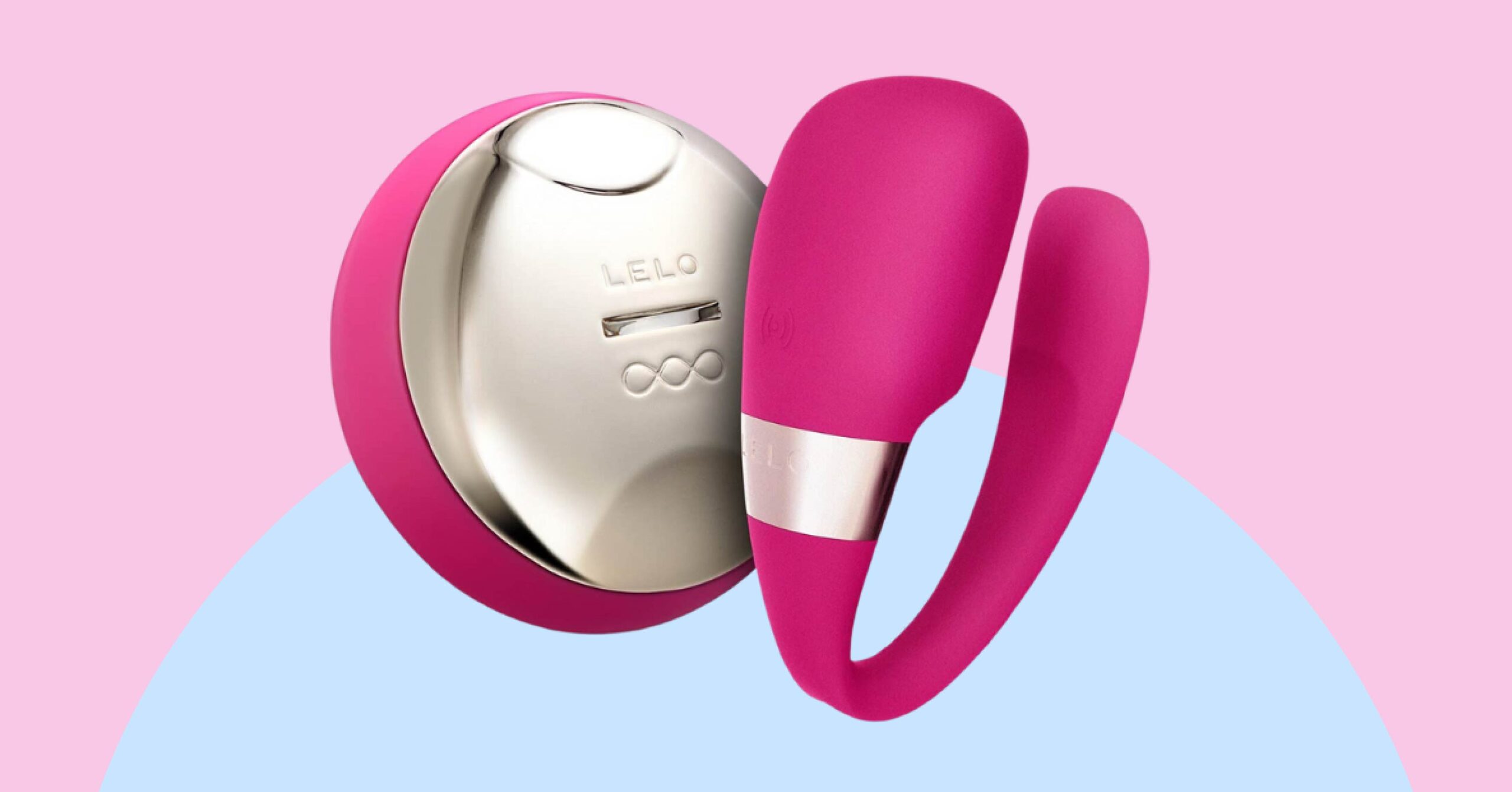 If budget is not an issue, start your couple vibe journey with the Lelo Tiani 3. Made from the luxury intimate lifestyle brand Lelo, this luscious toy comes with a sleek vibrator and an innovative SenseMotion™ remote. Instead of pushing buttons, the user can adjust the 8 pulsating vibration modes with a wrist flick. Less fumbling, more playing!
5

Satisfyer Double Love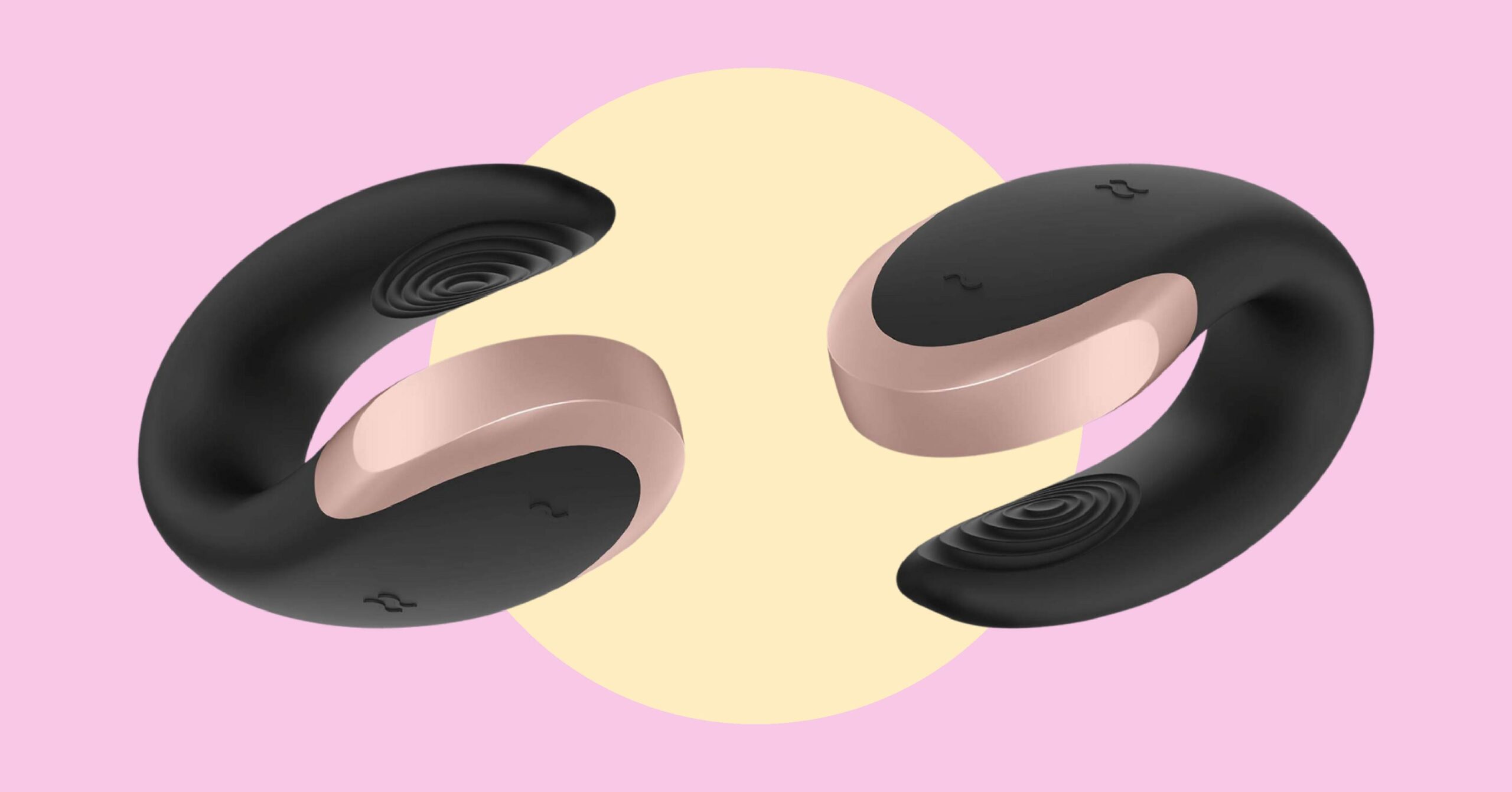 The Satisfyer Double Love is similar to the Satisfyer Double Fun. They're both built with two motors, have app-enabled features, and have a sleek remote controller. But what makes this one a standout is its round design and rippled finish on the g-spot massager. It's also accessorized with high-quality precious metal, embodying power and sophistication.
Frequently Asked Questions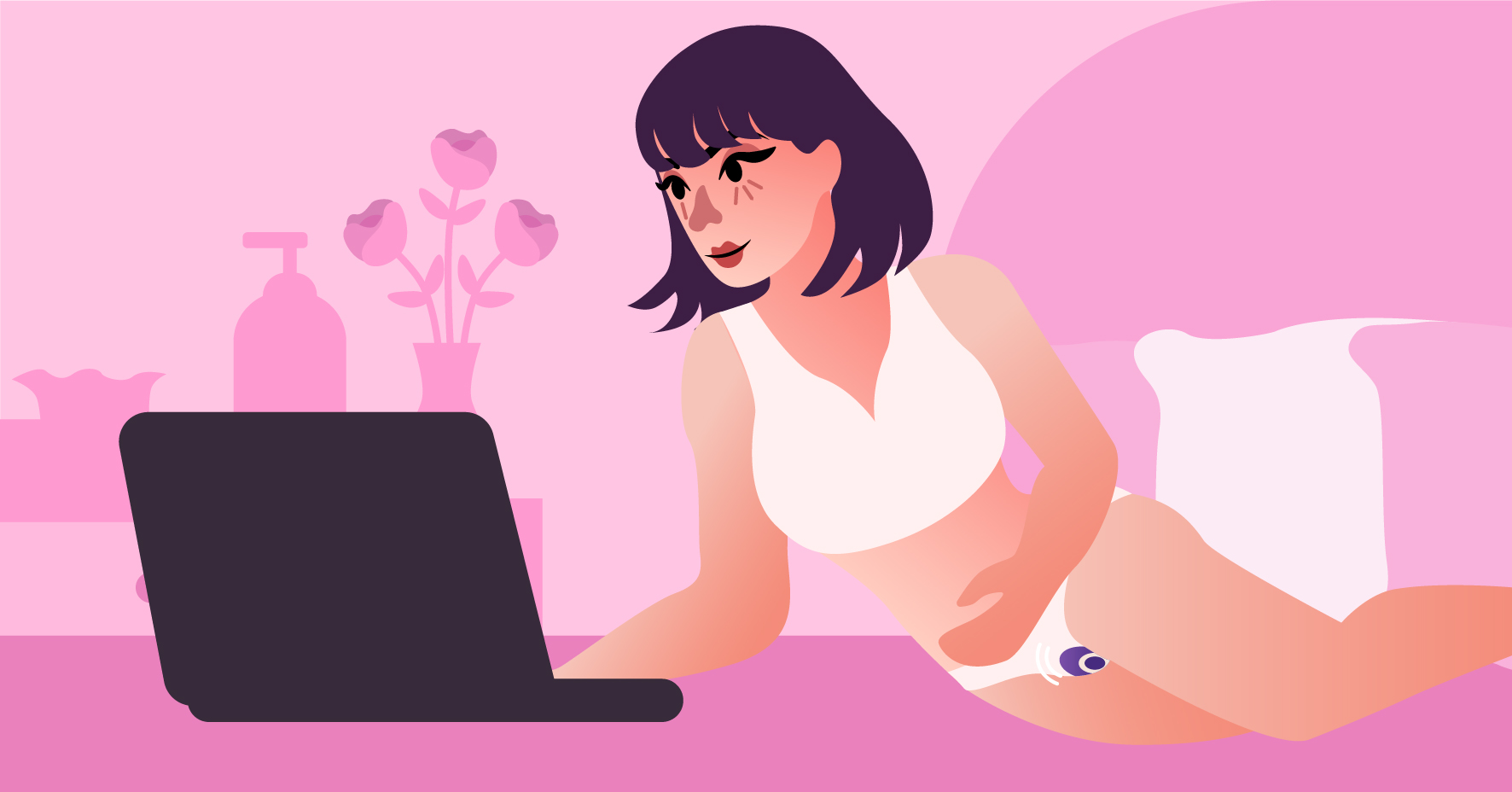 As you've reached the end of this couple vibe guide, you're now equipped with the basics and are ready to play with this innovative toy! But if you still have questions, no worries. We've answered some frequently asked questions about this love toy below.
1

Can same-sex couples use a couple vibrator?

Though this device is catered more to heterosexual couples, lesbian and gay couples can still use it through unconventional techniques. For instance, a person can use a couple vibrator as a stroker if the neck is flexible enough; gently spread it out to accommodate your partner's schlong. Hold it like a stroker, and slide it into your partner's erection. As for lesbian couples, the woman can wear it while pleasuring their other female partner.
2

Can I use a couple vibrator to masturbate?

Yes, females can easily use it for solo play as it stimulates two of their most sensitive zones, the g-spot, and clitoris. Males can also use it as a stroker. However, we recommend getting an actual stroker or masturbator instead, as not all couple vibrators have incredibly flexible necks.
3

Can a couple vibrator get stuck in my vagina?

Nope! The g-spot massager is pretty slim. The clitoral massager is also outside the vagina, keeping the internal massager at a safe depth. The only way for a couple vibrator to get stuck on the vagina is if a person pushes the whole thing on their vag, which is highly discouraged.
4

My partner's penis didn't fit comfortably while the vibrator was inside. What should I do?

One possible reason for this is insufficient foreplay, so the vagina cannot comfortably stretch out and accommodate both the penis and the couple vibrator. The couple should take time for non-penetrative activities such as sensual massages, torrid kisses, and oral plays.
5

Where can I order high-quality couple vibrators?

There are lots of sex toy shops that offer quality couple vibrators. If you're in the Philippines and are looking for a reputable sex toy shop, you can check us out, Lauvette. We offer a wide and inclusive range of vibrators, clit suckers, masturbators, anal toys, sexual health products, menstrual products, and more.
Takeaway
Before you use a couple vibrator, always ask your partner for consent first. As much as you think this toy can be a wonderful addition to your sex play, it will still depend on their thoughts.
Consent always matters. In sex and in using sex toys, you must ask your partner first. You shouldn't force or pressure them into doing something they don't want. But hopefully, by reading this article, you can convince your partner to try it out with you.
It's always good to try something new together. It's always a good idea to spice up bedroom romance with new toys you've discovered. But as with all new things, you always have to check in on each other. What did you like? What didn't you like? Always be wary of each other's sexual enjoyment.
Also, ask each other what you should improve next time. Are there things you want to adjust next time around? Keep the communication open between the two of you. Surely, using couple vibrators can be a positive experience for you both!