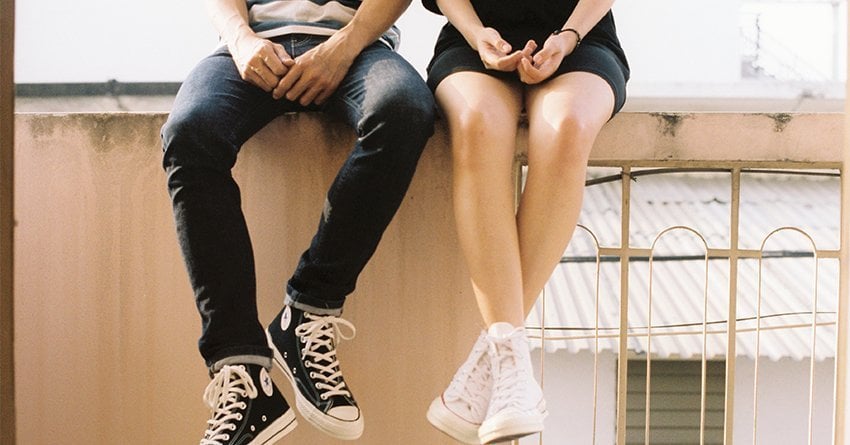 Planning on losing your virginity? Don't really know what to expect once you and your partner are lying naked in bed? Sure, you've had that "first-time sex talk" with your friends during a sleepover, or while having a get together at a bar many times in your life. And if you're that friend whose cherry hasn't been popped yet, you're either thinking you're never going to have sex because of how bloody and messy they made it sound to be, or you're freaking excited to get on with it so you can experience for yourself just how good it is.
Despite what your friends told you or what you've read from your romance novels about sex, nothing can really prepare you for it. It doesn't matter if you're still in your teenie years awkwardly going through your classes or already an adult with an office job, losing your virginity is always going to be nerve-wracking. Even just thinking about it can get you all worked up. That's probably why you're reading about this article in the first place.
We don't want you to have unrealistic expectations about your first time. Because chances are, the stories you've heard or read are a bit on the exaggerated side. There are just some things people don't like to bring up in conversations when it comes to sex. So if you want the unfiltered deets about what really happens when you're losing your virginity, we're giving it to you in full disclosure.
Common misconceptions about losing your virginity
1

P in the V is an antiquated concept of losing virginity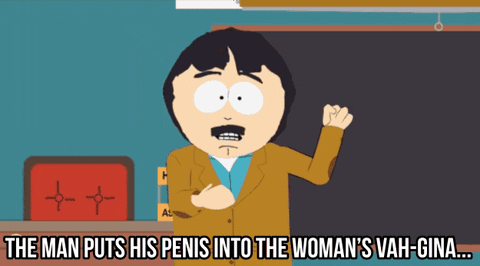 Okay, listen. It's 2019 and the concept of losing your virginity has become much more complex than what it was during your great grandparents' time. It doesn't just involve penis and vagina penetration anymore. That's waaay too traditional and heterosexual-focused. There are people out there who may feel alienated by this archaic definition. Not everyone is into vagina-penis sex, some want it vagina to vagina, or penis to anus. Losing one's virginity for them takes on a different meaning. Society of this time has recognized the fact that there are other types of sex out there. It may mean penetration or it may have to do with anal, oral, dildo, or manual stimulation.
2

It doesn't have to be bloody when you lose your virginity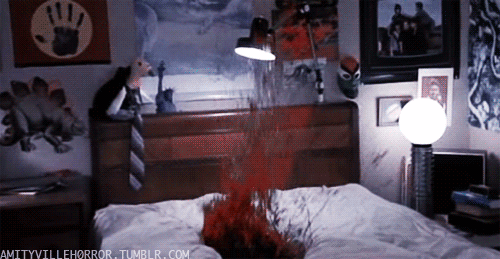 Not every first-time sex is a horror story with blood gushing out of your vag. Just because you've heard from your friend Judie that she bled like she's been stabbed in her vagina, doesn't mean the same thing is gonna happen to you. Each female body is unique. The hymen, which is a thin fold of skin covering the vagina, has a lot to do with the bleeding during your first-time sex. We have slight differences with the way our hymen is structured. Some have more hymenal tissues, and some have less, and on rare occasions, a few don't even have any at all. If you belong to the group who have more hymenal tissues, there's a higher chance of bleeding when your hymen is stretched out or torn.
3

Not as romantic as you pictured it to be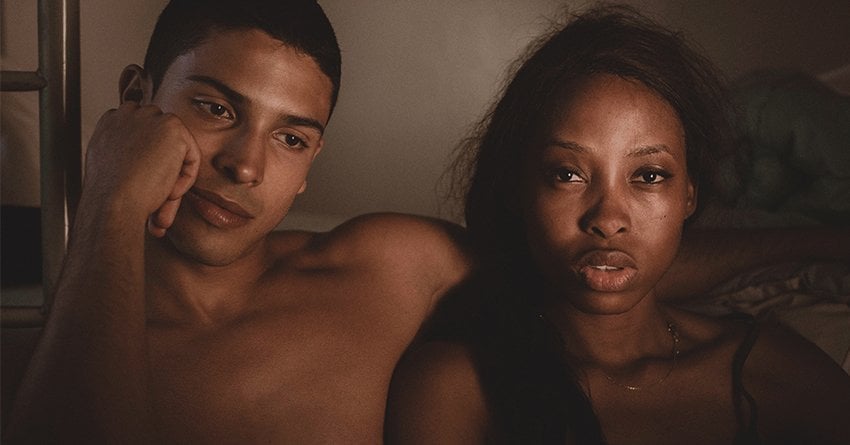 Romance novels and corny chick flicks are to be blamed for all your romantic first-time fantasies. But just a heads up, when you lose your virginity, there may be no sparks flying, no rose petals on the bed, and no lit scented candles around. Unless of course, you do all the necessary preparations to make everything extra memorable. But most often than not, you end up doing it in his or your place without any added props. And romance most likely isn't going to be a priority for the two of you when you're getting it on. You may find yourself grabbing and humping each other in the most animalistic way in the heat of passion.
4

Trying to copy your fave porn star can be disastrous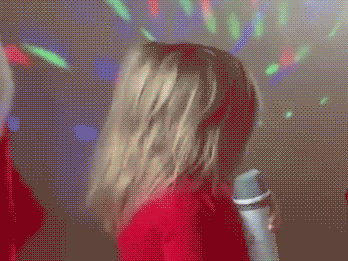 No matter how confident you are, don't ever attempt to copy what your fave porn star does in her most viewed porn video. They've been at it for years so they can pretty much do impressive acrobatic and sometimes backbreaking moves. That crazy thrusting is not for amateurs like you. So leave it to the pros, and stick to a missionary or a doggie, if you really wanna push it. As long as it's nothing too wild, then you're in the clear. Porn may be great to watch while you're masturbating but not exactly the ideal learning material when you're having your first time in bed. Most of the porn is staged. They're giving a performance and getting paid for it. It's not exactly how reality works.
What you should know
1

Talking to a doctor can do you lots of good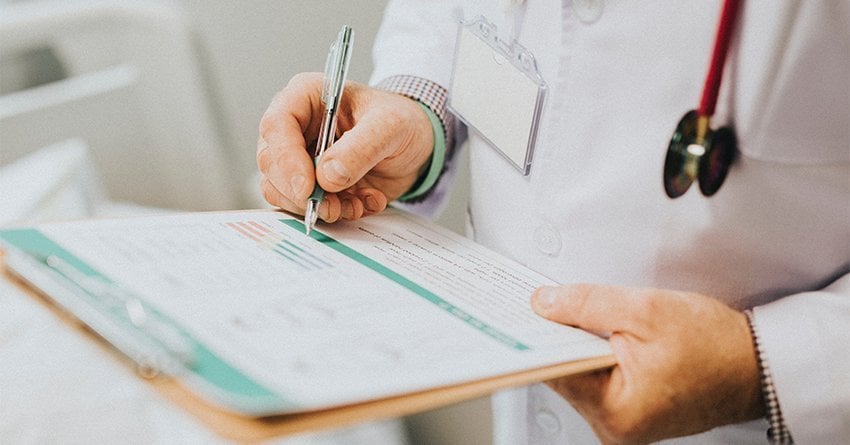 Never take your health for granted. Talking to a medical practitioner can help you look at sex more objectively. You learn how it affects your body and whether you're really prepared to lose your virginity or not. A lot of your discussion is probably going to be about unplanned pregnancy and different STIs with matching disturbing illustrations, making the whole conversation painfully awkward for you. But by the end of the consultation, you can use your new knowledge to practice safe and healthy sex. If it makes you feel any better, doctors aren't new to vaginas and penises. You may think yours is a special case (it's not), but they deal with people's privates on a daily basis so there's really nothing to be embarrassed about. And they're also bound to physician-patient confidentiality. This means what's been said in the examination room, stays in the examination room.
2

You do dumb shit when you're horny
If you have any major decisions to make, don't do it while you're sexually aroused. This may not come as a surprise to anyone but being horny makes us dumb. That explains why you may have sent that nude photo of yours to some random guy. Once you fingered yourself and finally got off, you look back to what you've done and you're all like, "Damn, girl. Why did I do that?". Don't feel too bad. Your behavior can be explained by science. There's research proving that sexual arousal "lowers inhibitions" and causes "impaired decision-making". Moral of the story? When doing it for the first time, know that you're not going to be at your most rational state of mind. Being aware of this helps you become more cautious and more prepared for any unwanted consequences.
3

You can chicken out and it's okay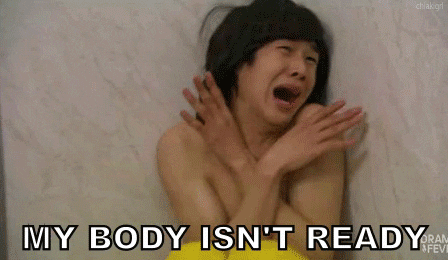 So let's say you're already pinned down in bed, and he's already about to put it in. But you see his ginormous thing and you can't help but freak out. Questions keep swirling in your head in the last few seconds. "Is that going to fit?" "Will it hurt?" "Oh my god, am I going to die?" All thoughts of sex are out the window and all you want to do is to run for the door. But he already looks so aroused and you're afraid it's too late to back out. We're telling you now if you feel any bit of hesitation, any at all, you can tell him to stop. AND THAT'S OKAY. There's no such thing as a point of no return in sex. No matter what base you are, you're allowed to change your mind ANY TIME.
4

Losing your virginity to a person doesn't guarantee he's going to stick around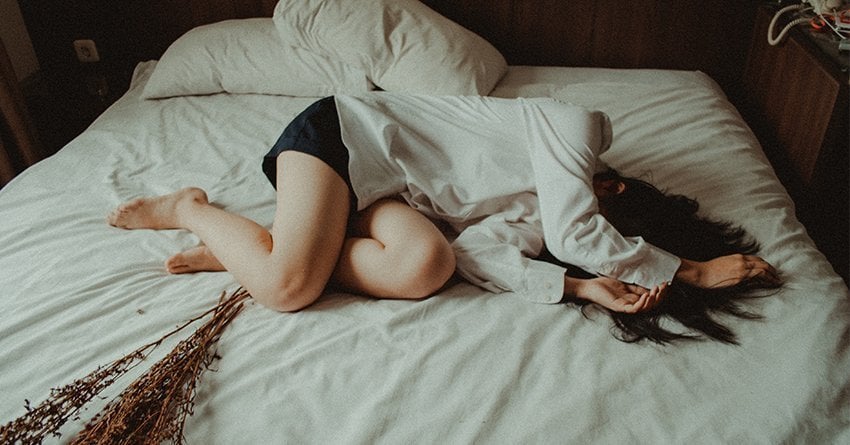 Virginity has a deep meaning for some. And finding that someone you're comfortable enough to have sex with for the first time is a special time in your life. Relationships take on a different level when there's sex involved, sure. But just because you lost your virginity to that one guy, it's not a guarantee that he's going to stick around and the two of you are going to be together forever. So don't set your hopes too high. Understand that sex isn't the only thing you need to build a strong relationship. If it is, then, that's a flimsy foundation you have there. Because let's face it, you're not having sex 24/7 with your bae. A much more important part of the equation for a solid relationship is the love and care you share for each other.
5

Makes you feel like a total noob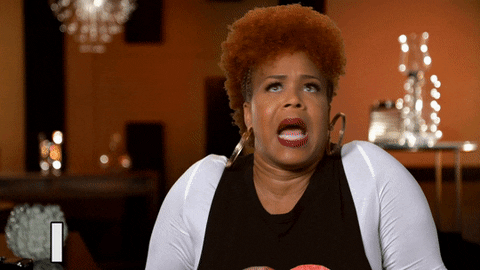 Remember that first time you went to your local gym? You were kinda shy and you were just there testing out the machines, trying to figure out how they work, and worrying if you're doing it right. Well, that feeling of being a total noob is a little the same with your first-time sex. You're just not entirely sure of what you're doing. You kinda know, but kinda not? You bombard yourself with questions like, "Is this supposed to go here? Can I touch this? Where do I put my hand?". Don't overthink it. You just have to let yourself explore and make mistakes. It's the best way to learn.
6

You may not get to O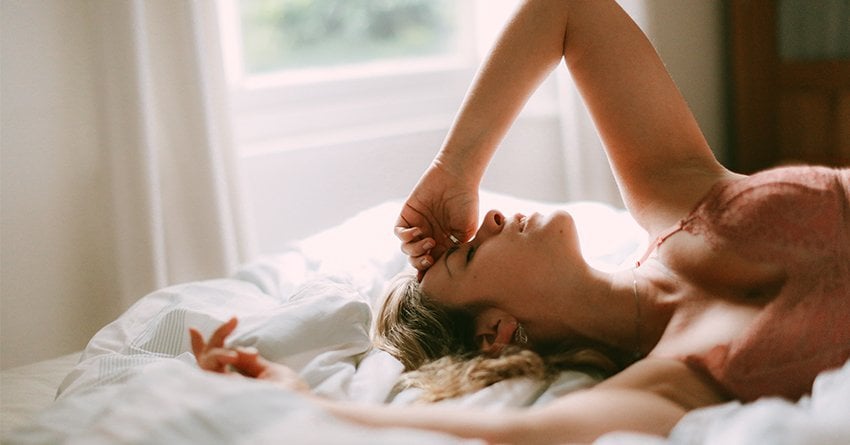 If it's something that you're looking forward to, we're sorry to break it to you, but yeah, you may not actually experience the bliss of orgasm during your first time. Women are less likely to orgasm during sex than men, according to research. Your friend Liza probably lied to you about how she came and saw the Queen when she had sex for the first time. It sucks, we know. But don't despair just yet. If you can manage to engage in plenty of foreplay and don't immediately jump to penetration, the chances of you having an orgasm can increase.
7

Your partner is probably just as nervous as you are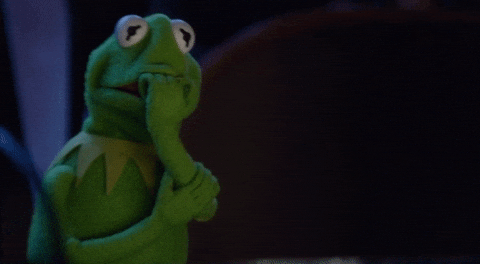 It takes two to tango. If you're nervous because it's your first time, your partner probably feels the same way too. It may not be his first time to have sex but it's still his first time doing it with you. You're both naked in bed and full of nerves. To ease the tension, communication is key here. Talk to each other, point out what he's doing right, whether you feel good when his hands are groping you in such a way. Or how amazing his tongue feels when he kisses you down there. He's going to be encouraged as you prod him on, and it may just be the incentive he needs to take it up a notch.
8

Things can get awkward after sex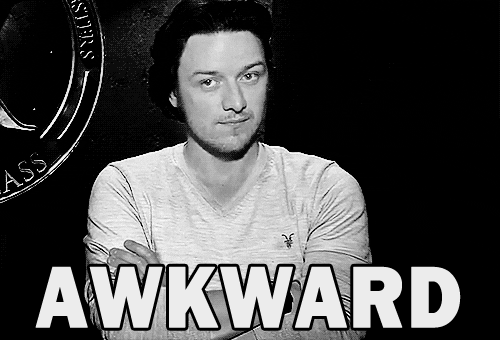 Yeaaahhh, you can get that awkward vibe from your partner after sharing a night of passion. We find that a little mind-boggling, to be honest. Just think about it. This guy has seen your everything, and you've seen him bare it all too. You two probably sucked and kissed each other in the most inappropriate ways, for goodness sake. But then after all that shebang, the two of you decide to get all awkward with each other? A bit too late for that, if you ask us. But for whatever reason, it does happen. And that's the reality of things. Just give it time. It's probably just because it was a new experience for both of you. The awkwardness will subside soon enough (hopefully).
9

It's going to hurt when you lose your virginity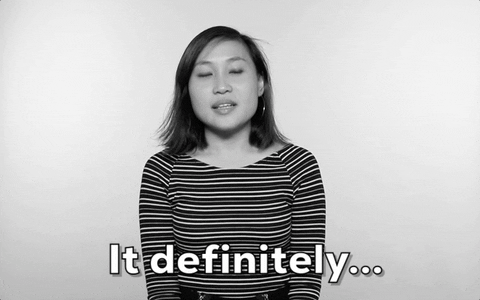 Your vajayjay is being invaded by a mysterious foreign object. So yes, losing your virginity could really hurt, missy. It especially hurts if your partner puts it in when you're not ready for it yet. Your vagina produces fluids that serve as lubrication during penetration. The more aroused you are, the more you produce these fluids. So if your goal is to have the least pain possible, you better spend a substantial amount of time with your foreplay. And if that's still not enough, you can combat vaginal dryness by making use of lube. Spread it all over you and you can be slick and wet for your partner.
10

Talking about it is sometimes better than actually doing it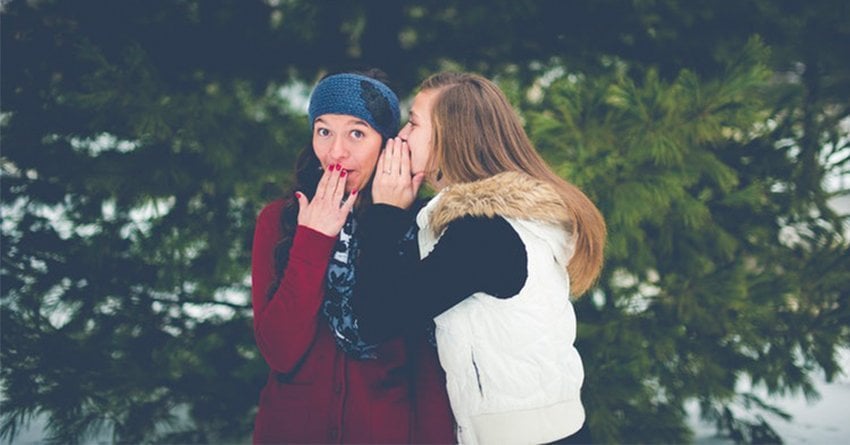 Recalling about the way you lost your virginity and talking about it with your friends is sometimes better than the actual thing that happened. In your story, you can add a few embellishments just so you don't sound like a total loser and you don't actually reveal how much of a scaredy-cat you were that day. And you can tell them how much you enjoyed and perfect your first time was.
11

Masturbation is like a prelude to partnered sex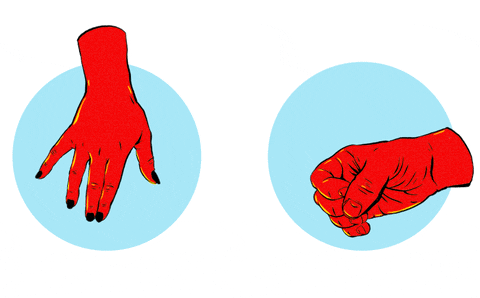 No one knows your body better than you do. Frequent masturbation can help you identify how you like to be pleasured, which parts of your body are most sensitive and whether you like it slow or fast, or rough or sensual. If you can't even figure out for yourself what makes you happy in bed, then it's a bit much to expect your first-time partner to know that part about you. You may get a few surprises when having sex with a partner for the first time, but it's nothing that you can't pick up through some alone time with yourself.
12

There's going to be weird noises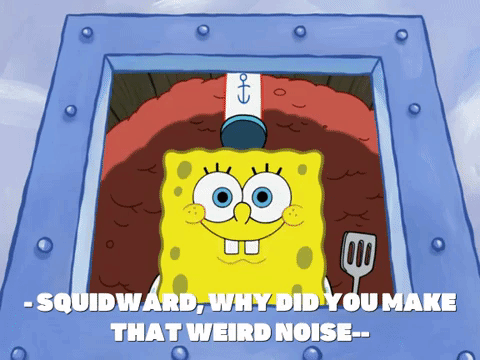 We're not just talking about you moaning and groaning in bed. It's the sound your bodies make when your hips and his belly collide while you ride him or that weird squeaky noise when you're virtually wet with your vaginal juices and he thrusts his penis in and out of you or that awkward noise your vagina makes that sounds awfully close to a fart (it's called queefing by the way). Don't be grossed out when you hear these sounds, they're totally normal and are part of the unglamorous side of sex.
13

Expect your body to feel different after losing your virginity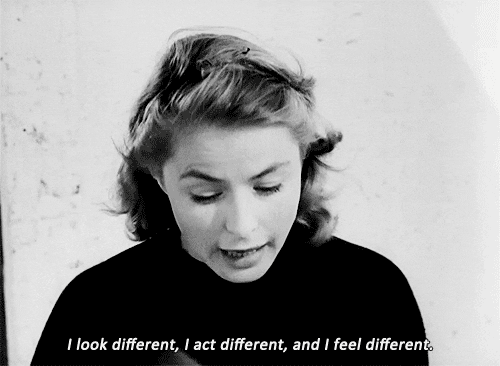 Yup, you're going to notice physiological changes in your body. Your breasts may feel firmer after sex. That's because arousal causes your blood vessels to dilate, which in turn causes the tissues in your breasts to swell up. During that time, your breasts can actually become up to 25 percent times bigger than its normal size. But that's only a temporary effect and fades away once you're no longer aroused. You may also notice that your vag has become more elastic than it was before. When stimulated, your vagina gradually opens up to make accommodations for whatever your partner is packing. And the more you do it, the more you become more comfortable with penetration. Even your natural lube may feel different to you. Your wetness becomes more intense as compared to when you were doing it on your own.
Are you ready?
Now that you got a quick run-down of things they don't tell you about when losing your virginity, do you think you're ready for it or not? If you are, then take note of everything here and go live life to the fullest. And if you aren't ready, but still want to enjoy a good orgasm, you can always make use of love toys that can help you explore your sexuality. There are toys such as clitoral vibrators that you can use to stimulate your clitoris if you don't want to break your hymen just yet. But whatever your answer is, just remember that your body is the only one you got in this lifetime, you don't get any spares. So treat it with care and respect.