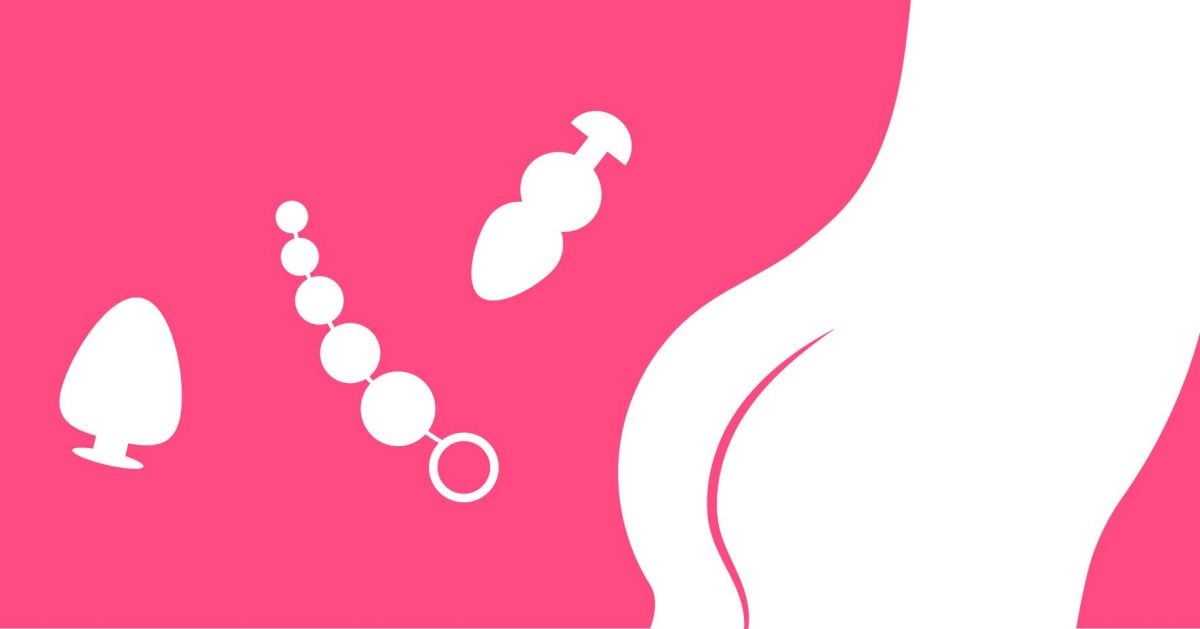 Yes, let's talk about "ass", baby! This one is for all the butt virgins out there. We've heard you're ready to open your backyard for business. And that's good! Your butt is finally taking the spotlight and we're excited for you. If you do it right, our anal sex tips and tricks for beginners would help you in your sexy times. Who knows? It may even be one of the best decisions you've made in your sex life.
Thanks to sex-positive movements, anal sex has become more widely-accepted now than it was a few decades ago. Granted, there's still a stigma surrounding it. Not everyone is keen with the idea of fiddling with their buttholes, and that's a shame really. There are tooonnns of nerves that can be found on your anus, and when stimulated the right way, you are up for some out of this world orgasm.
But even with all that promised bliss, you can't really help but feel nervous with the thought of having your boyfriend's dick enter you from behind. Look, we get it. Even when you've contemplated about it long and hard and have already set your mind you want to do it, butt-related activities can still make you feel both fearful and thrilled at the same time. It's totally normal to feel that way.
Instead of being a ball of nerves, you can channel all that nervous energy into something more productive. Like researching about anal sex tips to actually prepare you for what's about to go down. You're a beginner in anal sex and it's not embarrassing to admit that to yourself. You're doing yourself (and your butt) a huge favor by doing so.
Your anxiety is mostly rooting from the fear of not really knowing what's going to happen. Temper your fears by arming yourself with useful anal sex tips, tricks, and knowledge. With that said, here's what you need to know about anal sex for beginners like you.
1

Experiment with sex toys first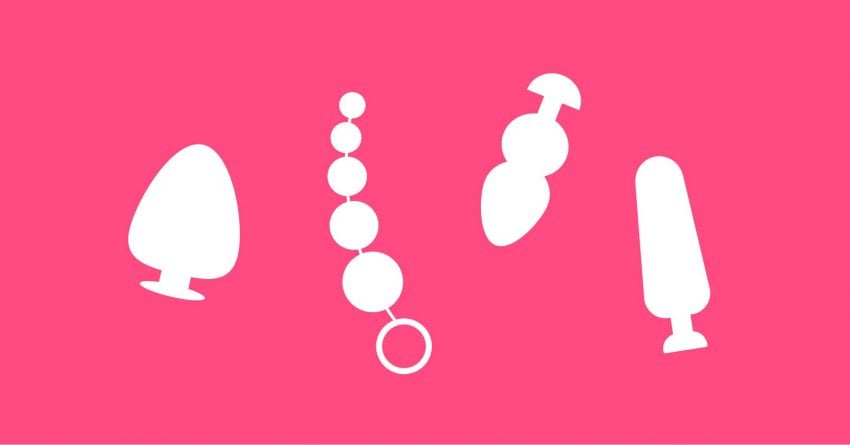 Our first anal sex tip? Experiment. Before you actually commit to anything, why not give yourself a taste of anal sex first by playing with some toys? There are training butt plug kits with varying sizes that you can use to gradually introduce your anus to penetration. If you want to make it even more extra, get anal vibrators to send delicious tingling sensations down to your bud of anal nerve endings. You can also try realistic dildos for a more realistic feel. The great thing about realistic dildos is that they come in different sizes, and you can get the size closest to your boyfriend's dong. That way, you're pretty much getting a rehearsal for the real thing. As you keep playing with these toys, you're slowly stretching out your anus and making yourself more comfortable with the sex act.
2

Add rimming into the mix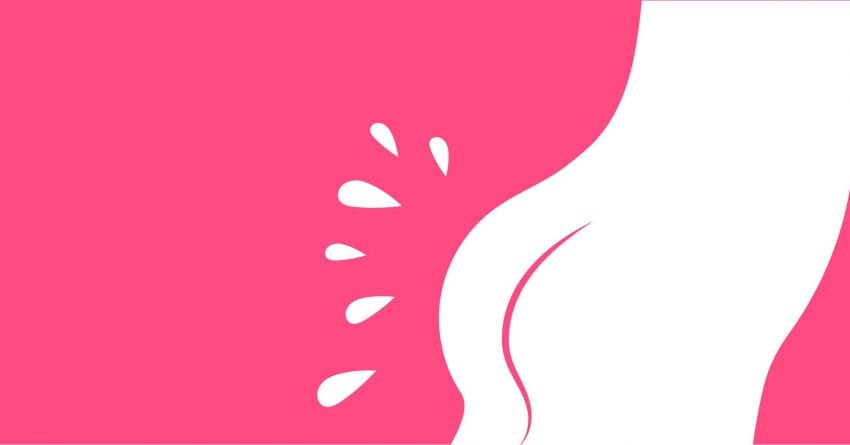 As a beginner in anal sex, let me introduce you to rim jobs. This is our second anal sex tip. Rim job, which is the act of playing around with someone's ass by making use of the tongue, is something you may want to look into. It may just be the prelude you need to get your ass ready for insertion. Ask your partner to play with your butt cheeks first. Get him to squeeze them for you.  Make him spank you. Let him breathe out on your butt to get you really excited for what's about to come. He can even give your butthole a kiss. This is the part where he can spit on your ass as much as he wants. Let him drop some serious drool on you. The wetter you are, the better.
3

Lube is your friend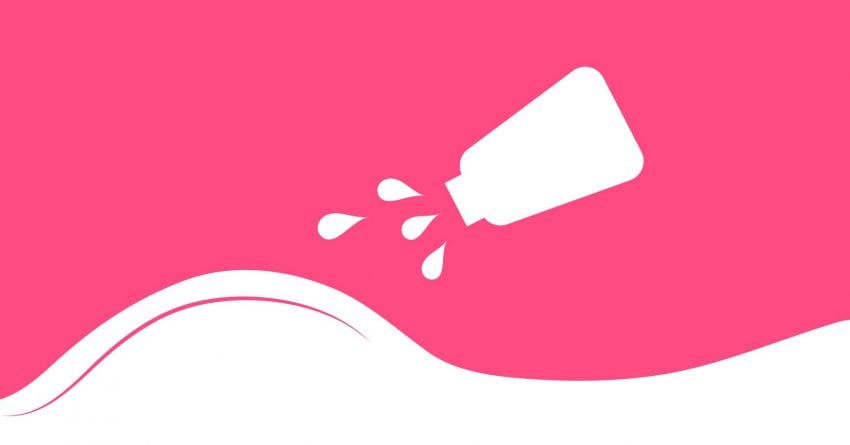 This isn't just an anal sex tip for beginners, it's a MUST. The anus doesn't produce its own lubrication so it needs extra help from you. If you don't want to feel like something big and hard is forcefully (and painfully) being rammed from your behind, then you better spread lube all over your ass beforehand. It reduces the friction that may cause you discomfort during the whole penetration thing. That is why it's always best to have lube close by. Pro-tip, we recommend you use silicone-based lubes. They offer the most "slippery feel" which is what you badly need when you're engaging in anal sex. Silicone-based lubes also don't degrade condoms so that's a plus. They don't evaporate as fast as the other types of lubes so you save yourself the hassle of reapplying, again and again, letting you focus on having a fun anal time.
4

Don't do it out of pressure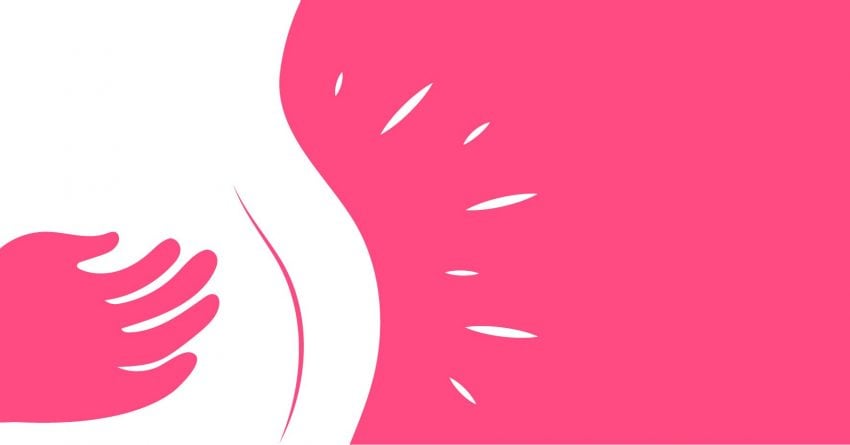 Definitely, don't do it if your only motivation is to keep your boyfriend off your back after he pestered you to let him put it in your ass. That's just bad news. Do it because you want to and not because you've been pressured to.
You may not exactly be into anal sex per se, but if you're a pleaser and you like having your partner orgasm so hard because of something that you do, then that's a fine and valid reason to do it as well. Just don't forget that you can totally say no whenever you changed your mind about it, even if you're in the middle of the act. It's your butt and you get to decide what you want to put inside it. And if your boyfriend isn't pleased about that, then tell him to go choke on his own dick.
5

Don't ever forget to wear protection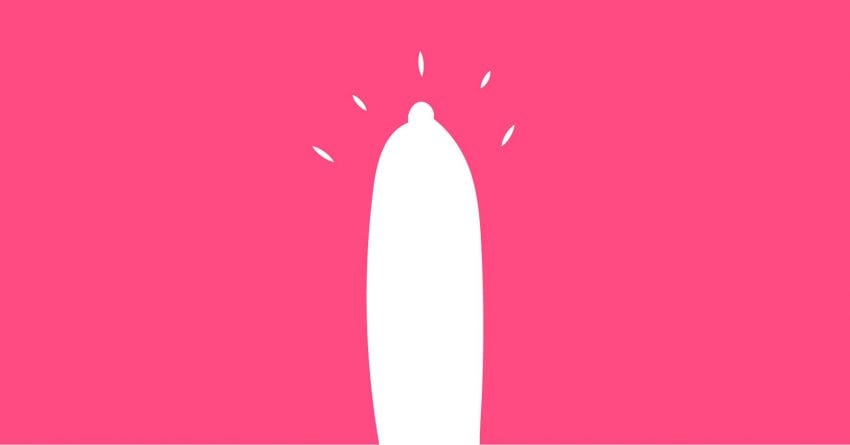 You may be a beginner in anal sex but you shouldn't be a noob in safe sex. Again, this shouldn't be a tip but an anal sex must. No matter how horny you get, don't forget to always wear protection. You don't want to get any STIs after a night of back humping. Even if you've known the guy for years, it's best not to take any chances. And to keep everything sanitary, tell your boyfriend not to use the same condom for your butthole and vagina. If he plans on sticking it in your vagina after going inside your anus (woah, lucky guy), then he has to get a new packet of condom to avoid carrying any bacteria from your ass to your vagina. Play hard, but play safe.
6

It feels a little like pooping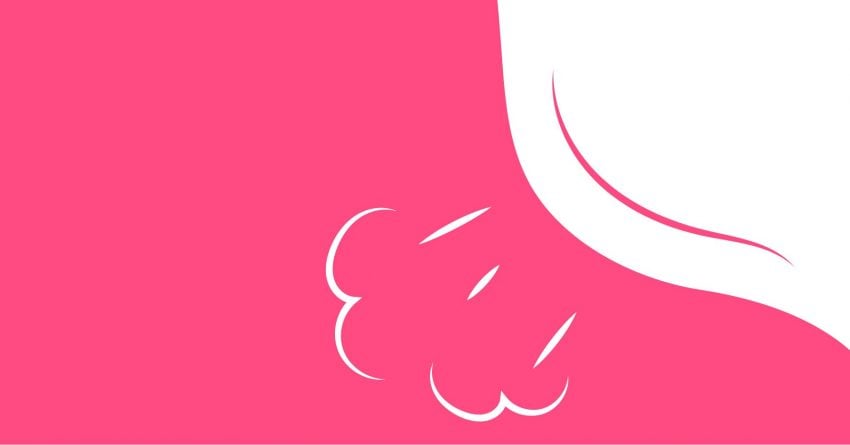 Yeah, it may feel a little like you're about to do number 2, which is kinda freaky at first. We've mentioned before that your anus is packed with nerves, but they're not at all self-aware that they can tell if something is going in or out of you. So don't freak out if you feel that way. But here's the real deal, you don't actually have to go to the toilet, your butt is just experiencing new stimulations.
7

There may be a little blood involved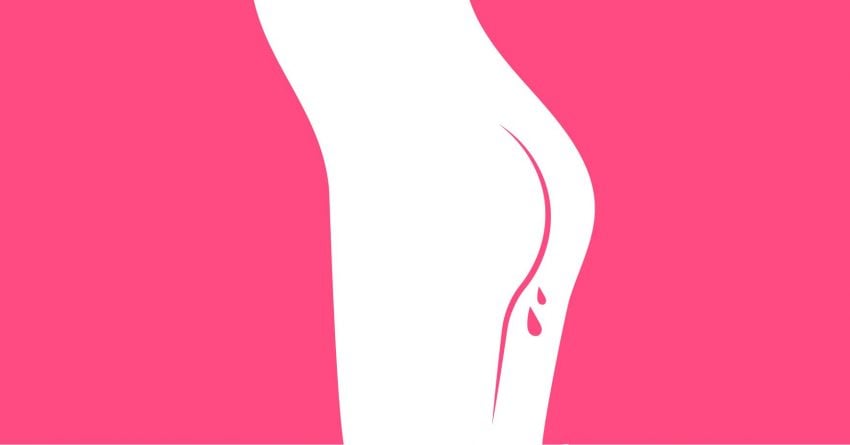 A little blood during your first-time anal sex could be expected. You're putting stress on your anus which may create small fissures on your sensitive anal cavities. Before you panic, let it be known that these fissures are way too tiny that chances are, you're not even going to feel them at all, and most of the time, there isn't any blood involved. But even if there is, it's mild and nothing to worry about. They may cause you to feel an uncomfortable sensation whenever you're pooping but they heal on its own after a few days. Just a warning though, if you're bleeding hasn't stopped after a week, and instead of just tiny droplets, you're observing an abnormal amount of blood coming out of your anus, then send yourself to the hospital right away.
8

As always, communication is key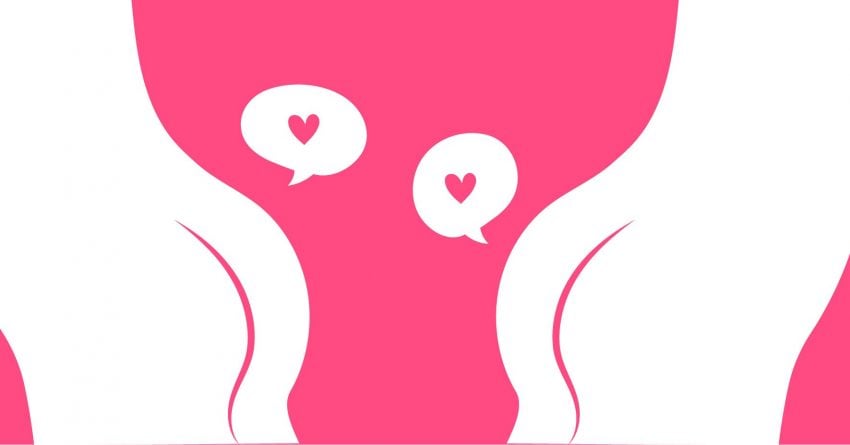 With any sex act even anal sex, the tip is to always have open communication. It makes a whole lot of difference. If you're usually a quiet person during sex, you may want to change that up a little. You want to let your partner know if he's doing a good job. Compliment him for it and he may just work extra harder to please you.
If you're feeling pain and discomfort, you can tell him that too so he can cut it out immediately. Does he put it in now? Are you ready for it? Or do you need more stimulation? Does this hurt? Do you want him to back off a little? These are just questions that he can ask to which you can give your honest answers to. Your boyfriend isn't a mind reader, he's not always going to be able to tell what you want in bed simply by picking up on your body's cues. So do yourselves a favor and vocally share your bedroom thoughts. Thank us later.
9

Don't try to attempt recreating your favorite anal sex porn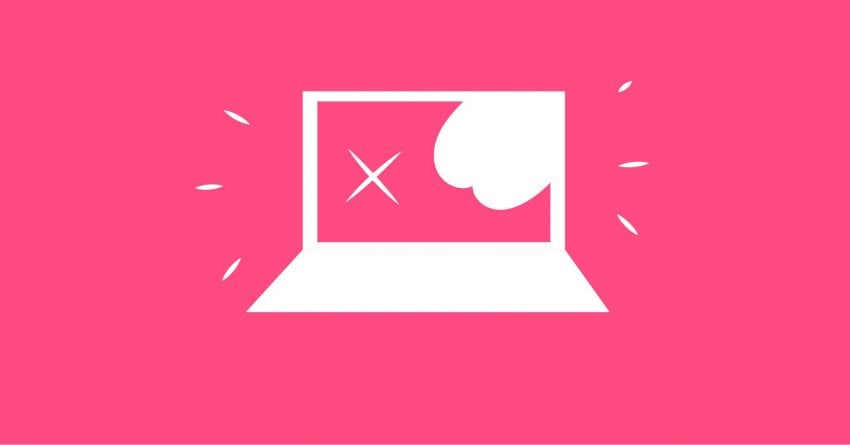 Stop right there. You're a beginner in anal sex. Don't get so full of yourself. Get your head out of porn fantasy land. Anal sex, or any kind of sex, is not like what you see in porn. Sure, they're great to watch when you're masturbating but don't confuse yourself by thinking that you can recreate what they do. Most porn that you see is staged. They're giving a performance and are getting paid for it. And besides, most of them are already pros. Nothing like the newbie that you are.
No matter how tempting it looks, don't ever try to attempt to do it. You're not at all ready for any strong and powerful back thrusting. Your favorite anal sex porn star may seem like she can just take it in the ass without much stimulation, but you're not her. Your delicate ass needs to be properly stimulated and prepared for penetration. And most of the time, you have to go slow. Any partner who respects his lover recognizes that fact that he has to take the time to make sure you're ready for his dick in your ass.
10

Your ass isn't as dirty as you think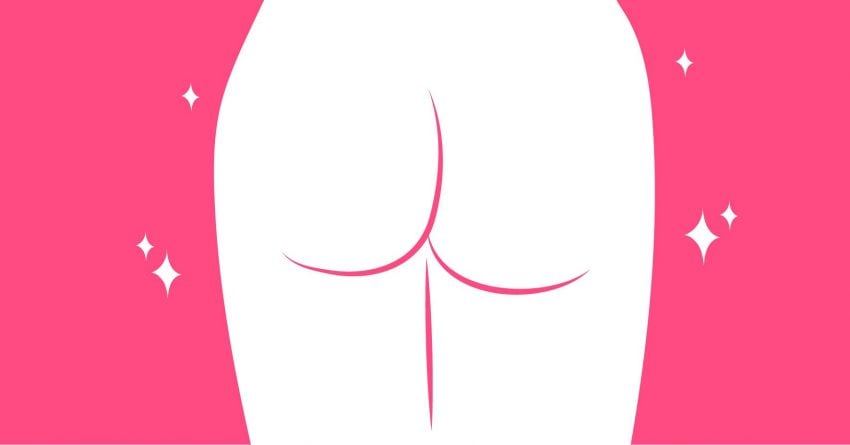 Most people don't want to partake in any butt plays because they think it's a dirty area of the body. It's where the poop comes out after all. This may come as a surprise to you, but your ass actually isn't as dirty as you think. Your anus and rectum have very little fecal matter. But before you get too careless, keep in mind that your anus has a different environment from your vagina. So another anal sex tip is to don't do both vaginal and anal sex at the same time to avoid infections. If you plan on doing so, you first have to ask your boyfriend to clean his penis by washing with water and mild soap.
11

Douching may be a good idea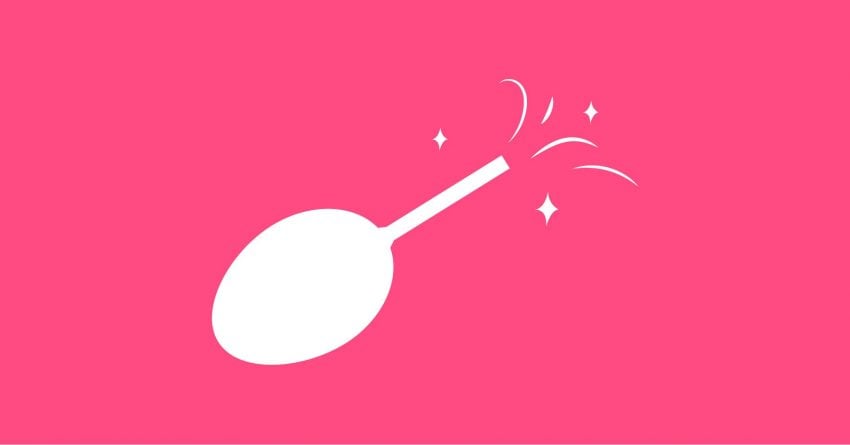 To really prepare you for hygienic anal sex, another tip is to try douching. It involves making use of either an enema, a bulb douche, or a water bag douche. These tools let you thoroughly clean your anal area, leading to a lower risk of infection. We recommend bulb douches since they're the easiest to use for beginners in anal sex like you.
Simply fill the bulb with water, insert the tube inside your anus and gently press on the bulb. Apply lube prior to insertion to make it more comfortable for you. Repeat this process until you notice that the water coming out from your anus is clear. If you don't want to make that much of a mess, you can always do it in the shower or in the tub. Just remember, you don't have to spritz water on your entire gut. So don't over douche.
Anal Sex: Frequently Asked Questions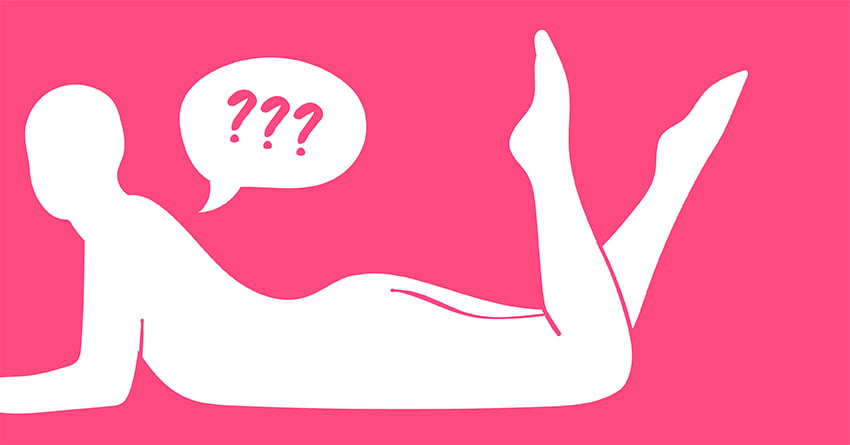 1

How do I talk about anal sex with my partner?

Before discussing anal sex with your partner, make sure that you've already built a sexual rapport with him/her. If you're just starting to be intimate with your boo, it may be too early to ask about anal sex.

If you're already comfortable talking to your partner about your sex lives, you can then include anal sex in your discussions. Inform him/her know how pleasurable it can be. Make sure you get proper consent from your partner.

Once you get your partner's consent, you also need to thoroughly talk about each other's expectations and fears of anal sex. If possible, make a plan. Remember, you're supposed to surprise each other with pleasure, not with unnecessary pain.
2

What if my partner doesn't want to have anal sex?

Your partner is not obliged to have anal sex with you. If your boo doesn't want to have anal sex, you need to respect that. Try other sexual activities instead.

On the other hand, if your partner is still open to trying anal sex but has doubts, just be patient. You can give him/her a buttplug to see if he/she will enjoy it. Whatever his/her decision is, never force your partner to do anal.
3

How does anal sex feel? Is it always painful?

Sensations from anal sex vary per person. There are so many factors to consider such as someone's anatomy.

But based on experiences from various people, here is what they generally feel when having some backdoor action.
Women: It can be uncomfortable for the first time. You'll feel like you're going to poop. But once you're used to it, you can feel intense pleasurable sensations, thanks to the delicious nerve endings in and around the anus. There's also a highly pleasurable spot along the vaginal wall that can be indirectly stimulated via the anus.
Men that are penetrating the anus: As you enter the anus, it'll feel tight around the opening, then become spacious once you've thrust all in.
Men that are receiving anal sex: Similar to women, it can be uncomfortable for the first time. For most men, the initial penetration feels like reverse poo, but pleasurable. If fully relaxed and aroused, you'll feel extremely satisfying sensations from anal sex. Aside from the nerve endings in and around the anus, men can stimulate their prostate through anal sex. The prostate contains a whole lot of sensitive nerves that bring out insanely good sensations.
In terms of pain, this varies per person. Anal sex can be uncomfortable to some while highly pleasurable to others.
Preparation also plays a huge factor. If the receiver is tense and not aroused enough, the activity might bring more pain than pleasure to him/her. That's why it's important to keep things slow, go for longer foreplay, and have a high-quality lube ready.
4

What's the best type of lube for anal sex?

Speaking of lube, a thicker lube, such as a silicone-based lube, works best for anal sex. Anal walls are thinner than vaginal walls, thus requiring a lube that will keep them smooth and slippery.

Also, anus absorbs water quickly. So if you're using a water-based lubricant, it can easily dry out.

However, if you're using silicone love toys for some anal play, you can still use a water-based lube. Make sure you put an ample amount on the toy.
5

How much lube is too much lube?

As the saying goes "There's no such thing as too much lube."

Anal requires a lot more lube compared to vaginal sex. Since the anus doesn't self-lubricate, you have to rely on external lubrication to get a much pleasurable experience.

So the amount of lube depends on you. Just make sure you use an ample amount of lube when doing some anal action.
6

Can you use spit as a substitute lube?

For the love of your bum, never use your spit. You could get a bacterial infection from it.
7

Is there a way to have anal sex without lubricant?

Having anal sex without any lube will most likely bring discomfort or pain to the receiver.

And even if the discomfort/pain isn't as alarming, anal sex without a proper lubricant will cause extensive friction against your anal wall. It can lead to micro-fissures and minor trauma to your bum.
8

Are condoms necessary when having anal sex?

Aside from bacterial infections, you could also get sexually transmitted infections (STIs) from butt sex. Since the skin is most likely to tear during anal sex, STIs is easier to spread.

If you don't want to stumble upon gonorrhea, hepatitis, chlamydia, HIV, herpes or other STIs, always wear a condom during anal sex.
9

Can you do anal sex outside of the bed?

If you want to get extra frisky and have anal sex outside the bedroom, you're in luck. There are anal sex positions that you can do away from the bed such as the following: Burning Man, Netflix Anal Chill, High Chair, Lap Dance, and Speed Bump. You can learn how to do these positions in our featured article below.
10

How does anal sex feel compared to vaginal sex?
For men who are penetrating: It'll feel tight around the opening, then become loose once you've thrust all in. In vaginal penetration, it'll feel tighter and warmer.
For women/men that are receiving: It varies per person. Some find anal sex uncomfortable compared to vaginal penetration while some finds anal sex more pleasurable than the typical vaginal sex.
11

How deep can a penis go during anal penetration?

The depth of penetration depends on the receiver's preference. If going all in is uncomfortable, don't force it.
12

Can women reach an orgasm from anal sex?

It's possible. Anal sex can indirectly stimulate a woman's G-spot, through the wall shared between the vagina and rectum. If that spot is well-stimulated, you can even have more intense orgasms than what you typically experience through vaginal penetration.
13

Is it safe to use toys when having anal sex?

Yes! You just have to be extra careful. Use toys designed for anal play such as butt plugs.

Also, if you're using a silicone toy, you can only use a non-silicone lube, such as water-based lube. Just put an ample amount for comfortable play.
14

Is it okay to ejaculate inside the anus?

If you and your partner are clean from any sexually transmitted infections or diseases (STIs/STDs), it's okay to ejaculate inside the anus. However, it'll lead to anal leakage, which can be messy at times.

But if you want to stay safe and clean, use a condom for mess-free fun.
15

Can anal sex cause pregnancy?

Nope. But for some rare cases, if your partner ejaculated directly to your anus, the cum may leak and reach your vagina. Use a condom to ensure you won't get pregnant.
The more stimulations, the better
Anal sex is fun itself, but if it's even better when you incorporate vaginal, nipple and practically any other pleasurable stimulation you know of. Not all women can come from anal stimulation itself, so it doesn't hurt to get creative in bed. Ask your partner to eat you out while he inserts his thumb in your butthole. Trust us, the double stimulation can send you straight to pleasure town.
As a beginner, anal sex may seem scary at first. But at the end of the day, it's just another sex act. And like any sex act, as long as you've done your homework about it, and actually made the necessary preparations, you can have lots of fun with it in bed. Hope you absorbed all our anal sex tips. 😉