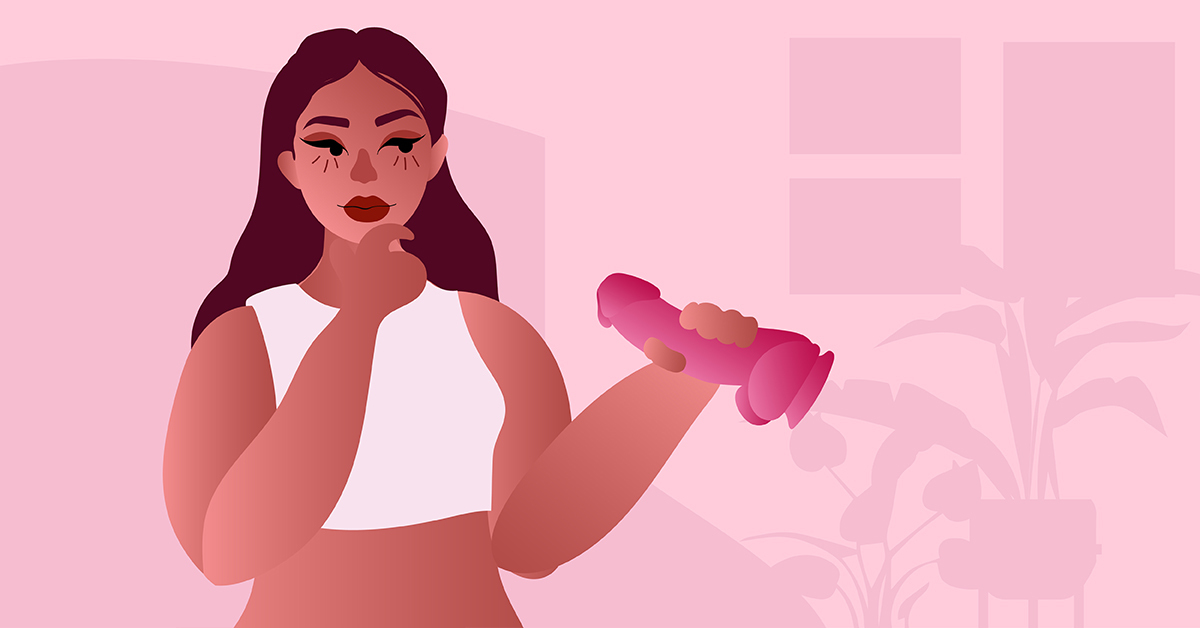 It's pretty simple to use a dildo. Seeing its phallic shape, you probably know how it should work. Gently insert it in your vagina or anus, then move it back and forth.
However, if you keep doing the same technique over and over again, you may be missing out on some amazing pleasure that you can only attain with specific techniques. There are also tons of different dildos in the market, so not all dongs are used the same way. That said, we've prepared a brief guide about dildos, from their basic usage to the best positions, to help you make the most out of this sex toy. Let's get started!
What is a Dildo?
A dildo is a sex toy that's designed like an erect penis. It comes with different materials, shapes, designs, sizes, colors, and textures, matching everyone's unique preferences.
People use it mainly for vaginal and anal pleasure, but some peeps also see it to affirm their gender identity, to help a person without a penis or who has a penile condition experience penetrative sex, to try out double penetration, or to fulfill their unconventional desires, e.g., someone with an alien kink would be able to achieve that fantasy with an alien-themed dildo.
Fun Fact: Dildos have existed as early as the Old Stone Age. Dildos at that period were made with wood, tar, bone, limestone, and ivory.
Types of Dildo
Dildos come in different shapes and sizes, so it's divided into several types, helping people distinguish each dildo and decide which ones would work with their erotic preferences.
Classic Dildo – The simplest type. It mimics the penis without intricate details such as veins, dual or skin-like texture, balls, and more.
Realistic Dildo – Upgraded version of the classic dildo. It comes with all the minor details you'll see in a real penis, such as balls, veins, and others.
Glass Dildo – Made from Pyrex or other types of borosilicate glass. Aside from having a stunning and glistening look, it can be heated or chilled— perfect for temperature play.
Suction Cup Dildo – This type of dildo has a suction cup on its base; stick it on a tiled surface, and you're good to go.
Vibrating Dildo – It's a vibrator and a dildo in one, giving a new level of sensation when playing with this toy. If you're looking for a practical option, go with this one.
Fister – Made for seasoned users, this dong is intended for fisting and penetrating someone's vagina or anus with an entire hand.
Double-Ended Dildos – Ideal for shared play. This type has penis heads on each end for simultaneous penetration.
Strap-On Dildos – This type usually comes with a built-in harness or can be attached to strap-on harnesses. It allows the user to penetrate their partner.
Double Dildos – It has a single base with two dildos in it. Made for shared play or double penetration.
Dragon Dildo – Inspired by the mythical creature, this dildo comes with edgy textures and unconventional shades. It's also bigger than usual dildos to give that mighty energy, similar to a dragon.
Glow-in-the-Dark Dildo – It emits a soft glowing light in the dark or under UV light.
Fantasy Dildo – This type steers away from the typical dildos, satisfying people with unconventional fantasies, such as alien play.
Whip Dildo – A niche type dedicated to BDSM enthusiasts. It has a whip attached at the base of the dildo, bringing you two pleasure toys in one!
Thrusting Dildo – It comes with specialized motors that trigger thrusting and vibration effects.
Squirting Dildo – The shaft is hollow inside as it's where the liquid is stored, while a ball pump is attached to release the liquid as a penis would do during climax.
Inflatable Dildo – It's made with incredibly flexible materials and has an attached pump or bulb to inflate the toy.
Dildo Machine – It's a big device that lets different vibrators become thrusting dongs. The downside with this one is its size; you can't bring it anywhere.
Still got questions about these mentioned dildos? Head over to our other guide linked below to learn further about the different types of dongs.
How to Use a Dildo for Vaginal Play
As they say, to each his own. Everyone has their own kind of penetration that they enjoy. Do you like it rough and fast? Or maybe you like to take it slow? Whichever way you prefer, you're free to do so. Move the dildo in and out of the vagina in whatever way you enjoy most. Listen to your body and go with the flow. But since you're a beginner, here are our favorite techniques if you still haven't found your own.
1

Start with rubbing the dildo in your clit.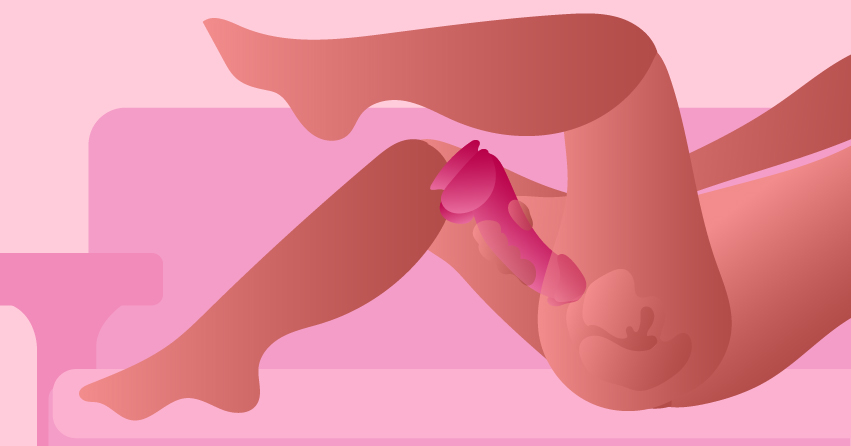 One of the common mistakes that users make is starting the deed immediately with vaginal penetration. We understand your excitement, but you've got to warm up your body first by stimulating the sensitive zones in your vulva. We recommend applying a few drops of water-based lubricant in your lube and simply rubbing the toy's tip to your clitoral nub. Imagine if your partner is teasing you with this technique— the more aroused you are, the wetter you'll be.
2

Try short and rapid strokes.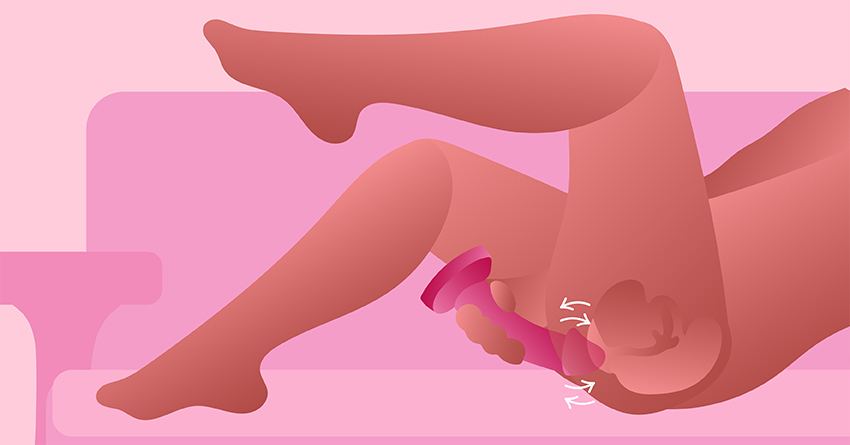 When you use your dildo with this technique, you give short and shallow thrusts into your vagina or anus, putting about 1/3 of the toy inside. Since the nerve endings are located about 2-3 inches in your vagina and right about your anal opening, you won't miss out by going for deep thrusts.
3

Once you're ready, go with deep penetration.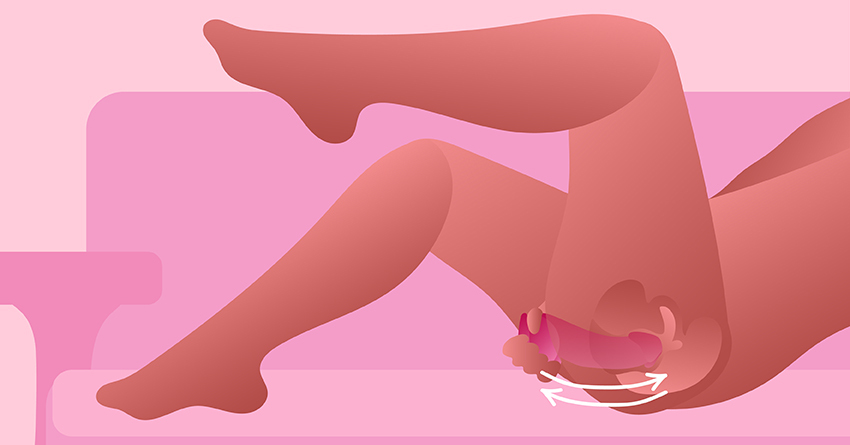 After teasing your body with the initial techniques, it's time for the real deal. For this method, slowly thrust the dildo along the entire length of your vagina for intense stimulation. Move it back and forth to feel the orgasmic sensations. You can then gradually increase the pace if you prefer to do so.
4

Rotate it, darling.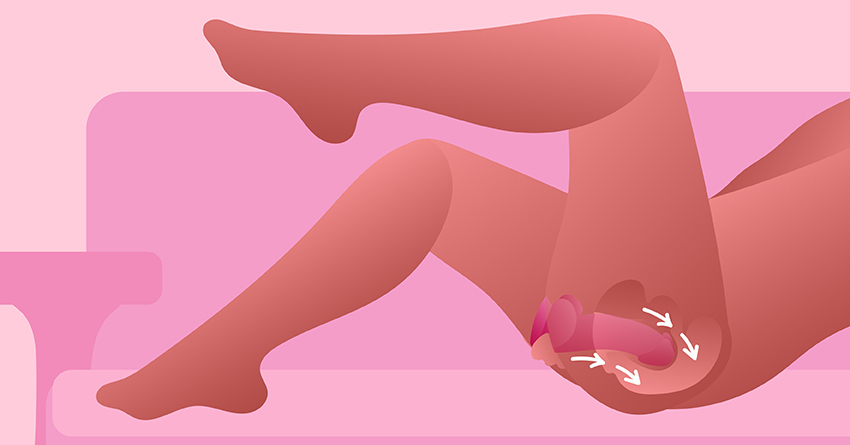 Rotating the shaft while it's inside your vagina can do wonders since it stimulates the entire vaginal wall. For this method, insert the toy in your vagina, then turn them around afterward. Note: Go with a dildo that doesn't have a sharp curve on the tip.
5

Focus on the g-spot.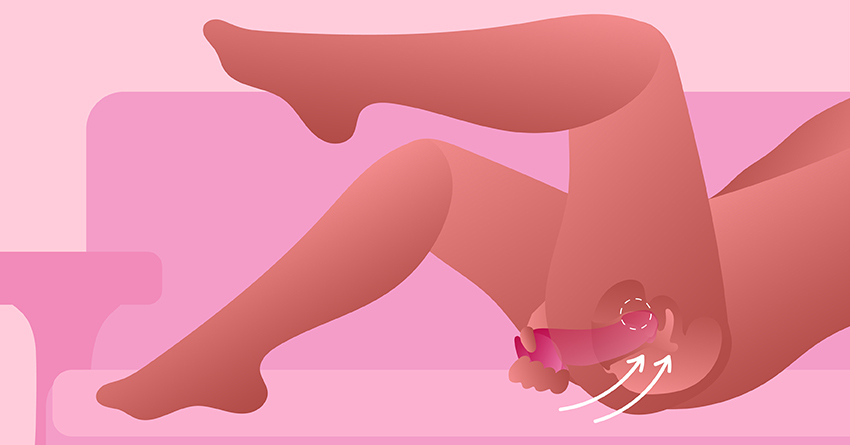 Since a dildo is intended for g-spot play, this one is already expected on the list. For this method, you'll need to know where your g-spot is. It should be two to three inches deep at the upper vaginal wall. We recommend locating it first with your fingers.
After that, push the shaft inside and keep the tip right where the g-spot is. If you have a dildo that has a curved tip, the better. Then, start rubbing that specific spot with the toy's tip. Feel the tingly yet pleasurable sensation building up as you indirectly stimulate the internal part of your clitoris.
6

Go for the fingering + thrusting combo.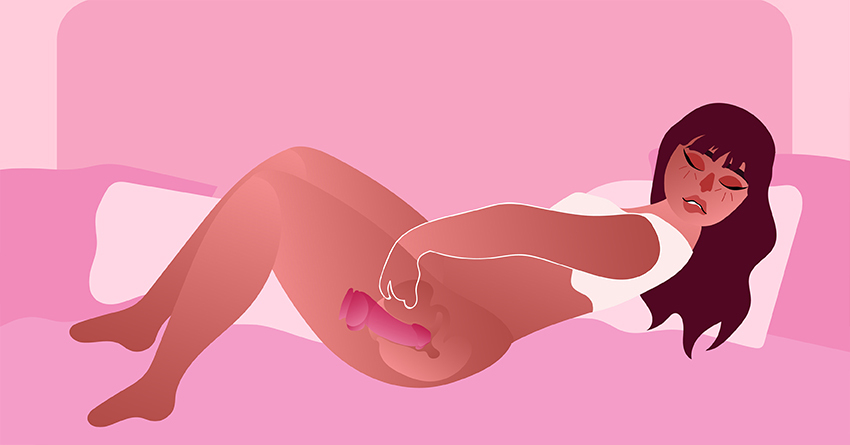 We stan a multitasking queen. If you got what it takes, we suggest this method. Start with inserting a lubed-up dildo in your vagina. Move it back and forth. At the same time, start fingering your clitoris. The combination of vaginal and clitoral stimulation will surely blow you away!
7

Double the fun with double penetration.
You'll need two dildos for this method; you can also use a butt plug or your fingers. Basically, you'll be inserting the dildos into both your vagina and anus. You can thrust them simultaneously, but it may be tricky for some.
Go with a simpler process: the dildo in your anus is steady inside while the vagina gets all the thrusting action. Just remember to not double dip, which means inserting a dildo in your vagina that's been used in your anus and vice versa.
8

Ride it out!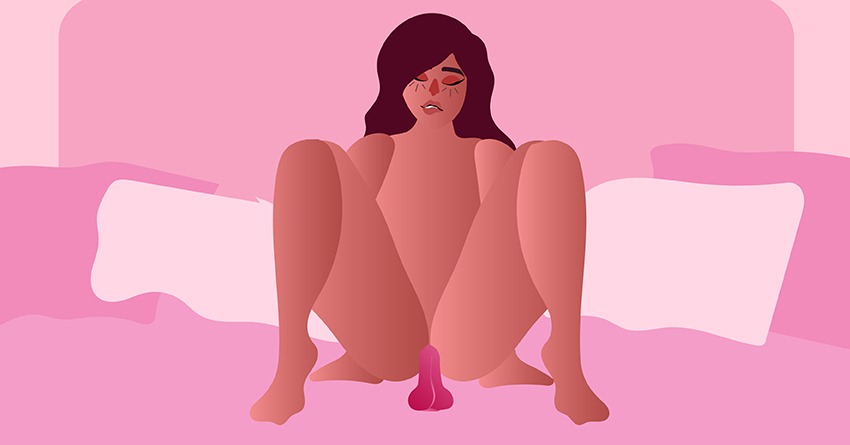 This method works only with the suction cup type. Stick the dildo to any tiled surface and try riding it out. You can experiment with different positions, such as the following:
Doggy Style – Stick the suction cup dildo on your bathroom wall. Position yourself in the doggy style, bending on all fours. Once you're positioned, you can start penetrating the dildo from behind.
Cowgirl – Place the dildo on a solid surface on the floor or edge of the bed, then get in a squatting position. Start by rubbing the tip of the dildo in your clit then gently thrust the toy in. Go for a pace and depth that works for you. Let go of all inhibitions and ride the dildo like your partner's cock. Keep on thrusting in your sultry throne until you reach orgasm.
Fun Fact: The oldest sex toy that ever existed is a dildo. It was discovered during a cave excavation in Germany, and is estimated to be over 30,000 years old.
How to Use a Dildo for Anal Play
It can be hard trying out dildos for anal play, especially if it's your first time. You might get all sorts of weird sensations, and that might discourage you. But I'm here to tell you now that those are okay. They're normal. Once you get past them and you use your dildo correctly and safely for anal play, you might just be hooked! That said, below are some of the techniques we would like you to try.
1

Start with a perineum or rim rub.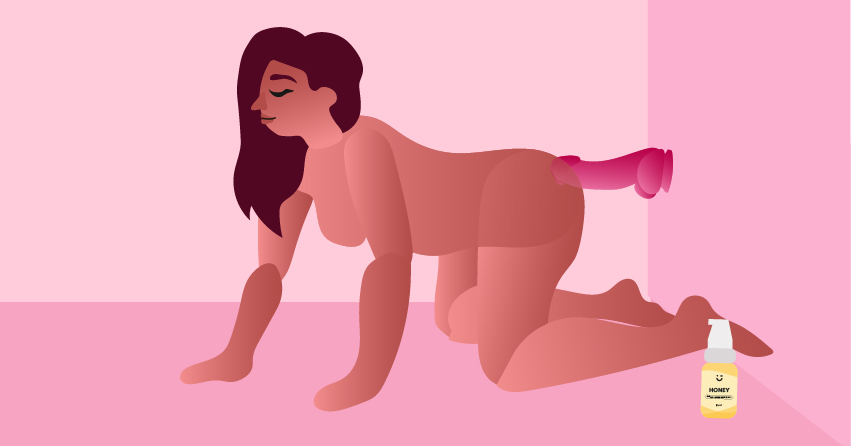 We recommend starting with a light tease in your bum. Apply water-based lubricant at the tip of the dildo, then rub the anal opening or perineum with the tip. By the way, the perineum is a sensitive spot located between the base of the scrotum (for men) or vulva (for women) and the anus.
2

Go with the classic stroke.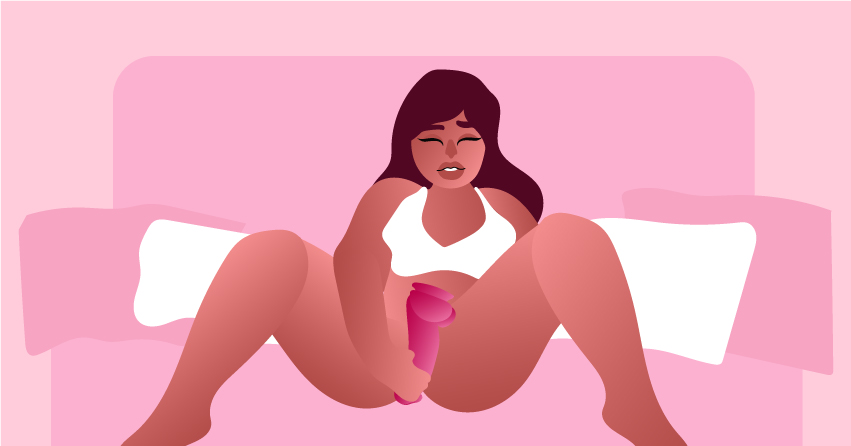 Lie in your bed, and after making sure you are aroused and lubricated enough, thrust the dildo inside your ass. Start slowly and carefully. Twist the dildo inside. You can also try lying on your side when you're inserting it. It feels great and gives you a "fullness" sensation.
3

Try fourplay!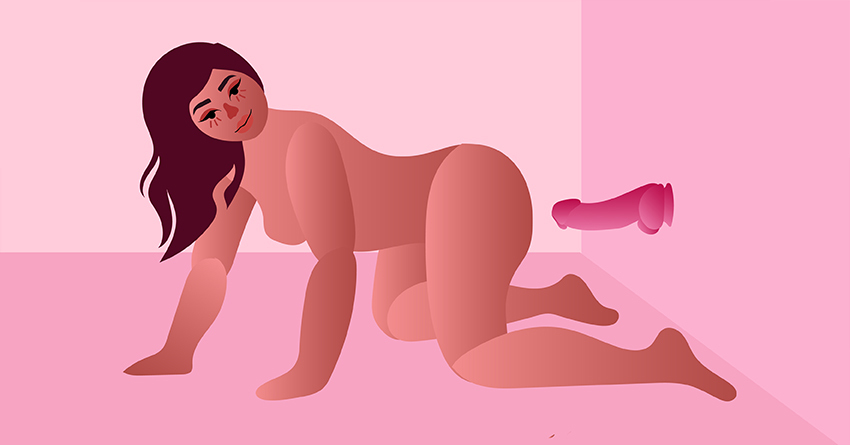 There are many suggested positions for using your dildo for anal penetration, but the best position would always be the classic doggy. For this method, you'll be going on all fours. Use a dildo with a suction cup. Secure the dildo on your headboard and back up towards it. After that, gently push your anus to the dildo and move it back and forth.
4

Milk the prostate.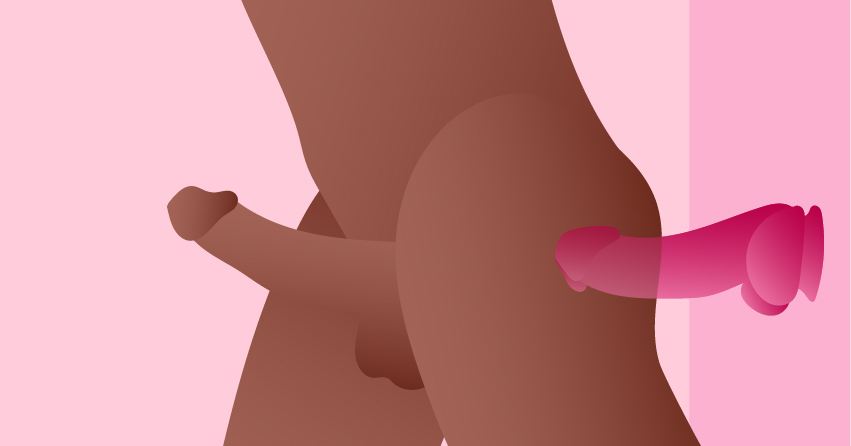 This method would only work for penis-having folks, so ladies, you may need to skip this out. First, you'll need to locate your prostate gland or p-spot. It's known to be the male version of g-spot, as it's incredibly sensitive to touch. If you know how to please it, you'll be in for a real treat! It's in front of the rectum and can be accessed internally through the anal canal. Try locating it first with your fingers.
Once you're done locating the p-spot, it's time for playtime! Apply water-based lubricant generously on the dildo, slowly push the sex toy in, then use the tip to gently stimulate the prostate gland. You can do back-and-forth or 'coming hither' motions at it.
5

Does it vibrate? Keep it steady.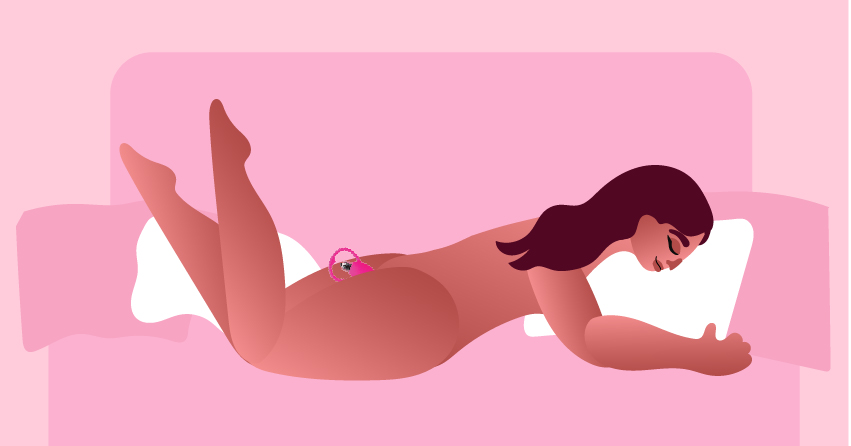 Sometimes, less is better. If you own a vibrating dildo with a flared base, we recommend using it to please your anus. Insert the lubed-up toy, then turn on the vibrations. It'll automatically stimulate the sensitive areas of your bum, including the prostate gland.
How to Use a Dildo With a Partner
Solo play is fun, but involving your partner may even be better. As long as your boo is up for it, incorporating dildos can enhance the sensations during sex and reduces the male partner's pressure to "last long." Below are some ways to play a dildo with your significant other.
1

Ride a dildo while giving oral to your partner.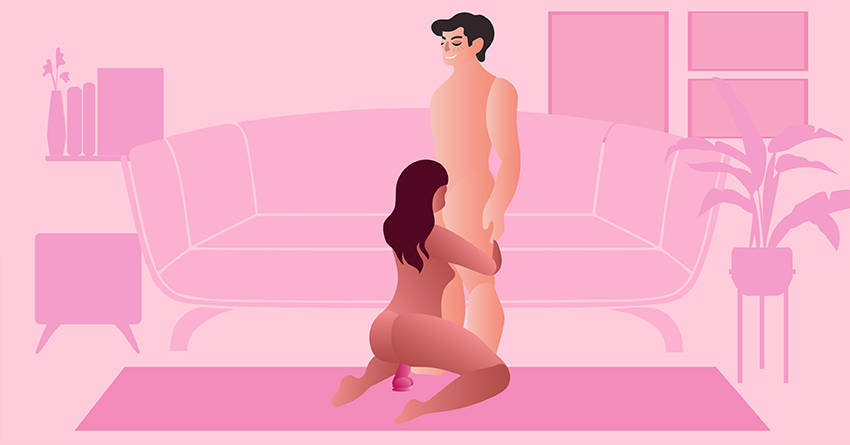 For this method, you'll use the dildo while giving a blowjob or cunnilingus to your partner. Stick the suction cup dildo in your preferred spot. Have your partner stand up straight while you put yourself in a kneeling position. Make sure the lubed-up dildo is just right below your vagina or anus. As you start giving oral, insert the dildo in your preferred hole. Move back and forth while also pleasing your partner.
2

Suck a dildo during doggy-style sex.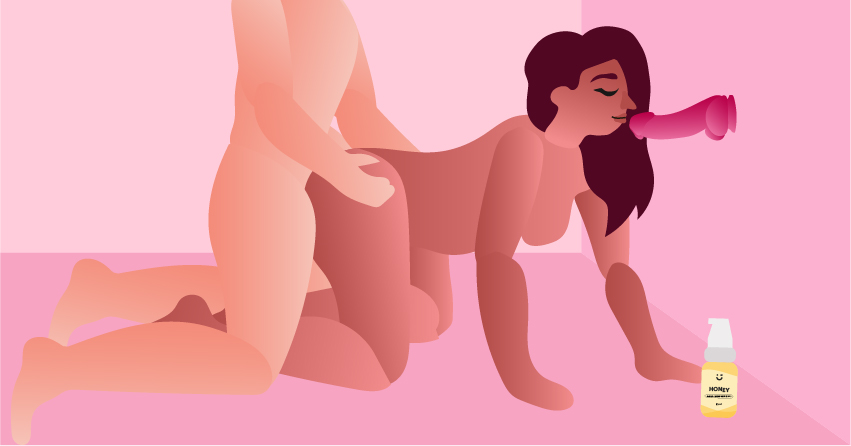 If you want to fulfill that threesome fantasy but don't plan to find an actual thirdy, you can try this one. You only need a suction cup dildo, flavored lubricant, and a willing partner!
Stick the dildo on your preferred surface as long as your mouth can reach it. Once the toy is mounted, you can go for the doggy-style position. As your partner penetrates you from behind, start blowing your dildo. Close your eyes and imagine that it's another person's cock to amplify the sensations.
3

Use a strap-on dildo to engage in deep thrusting.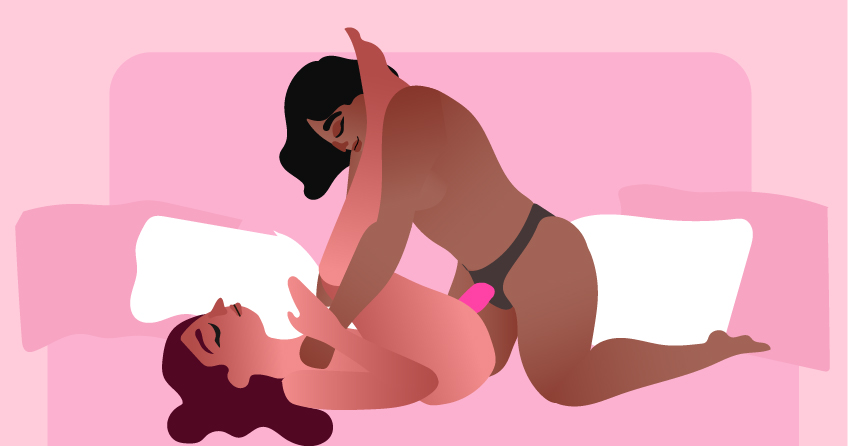 This method will allow for deep penetration of your g-spot. Start with lying on your back. Your partner will kneel between your legs and raise them. They will put your legs on his shoulders and then penetrate you. Start slowly, as this can cause discomfort if you do this rough on the first try. To intensify sensations, both of you can use a dildo or butt plug for your anal play.
4

Use a double-ended dildo for shared pleasure.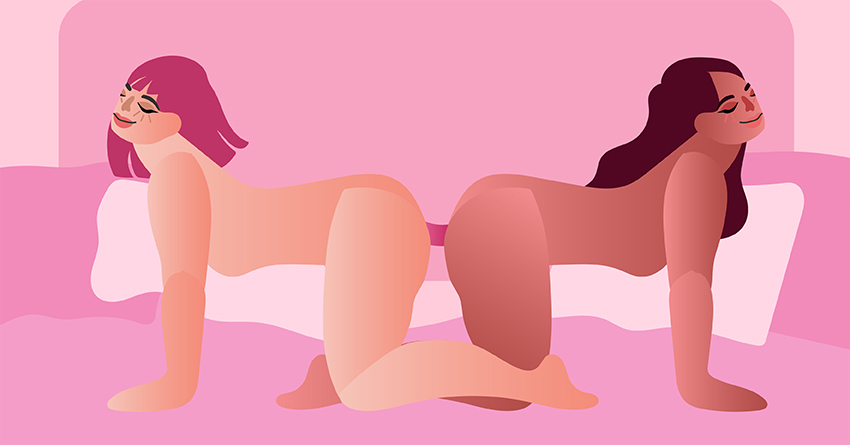 For this one, you must have a double-ended dildo and a willing partner. You will get on your hands and knees– butt to butt. With the dildo's ends placed on your anal/vaginal openings, start rocking back onto it. It's best if both of you have the same pace and depth. You can also use a vibrator to stimulate your clit for a more pleasurable sexperience.
5

Play with any dildo while your partner is watching.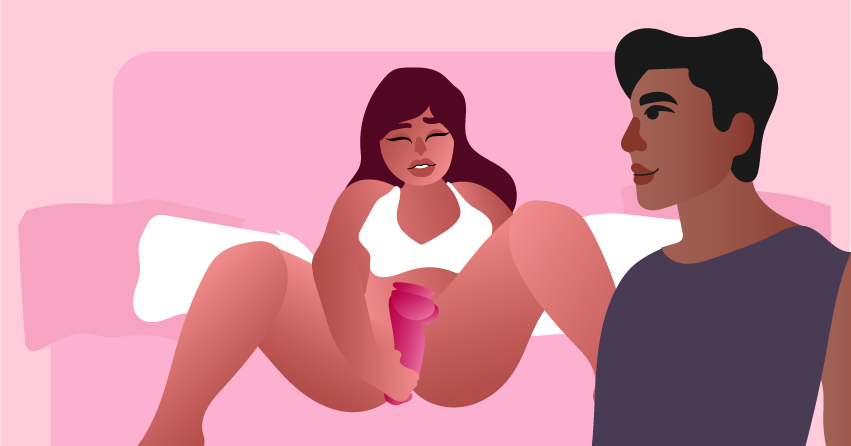 Unleash the exhibitionist vixen inside you. For this method, you'll be playing the dildo in your preferred way while your partner watches the whole thing. Your partner can either join you eventually or let them touch themselves for mutual fun! We recommend using sexy costumes or kinky accessories to spice up your look.
6

Into BDSM? Use a whip dildo as a reward or punishment for the submissive.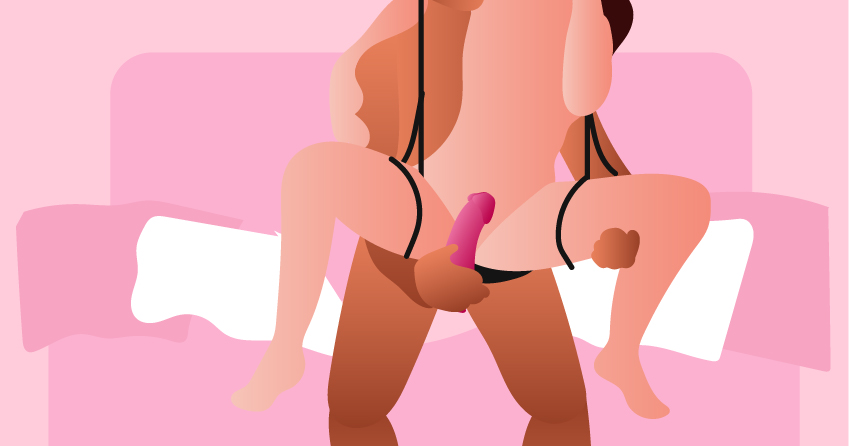 It may be targeted at a niche community, but the great thing about a whip dildo is it comes with two sex toys in one. You can use the whip for punishment, while the dildo can be used as a reward. You can also reverse the roles of these two toys, depending on what you've agreed upon with your kinky submissive.
7

Incorporate fantasy dildos into your roleplaying sessions.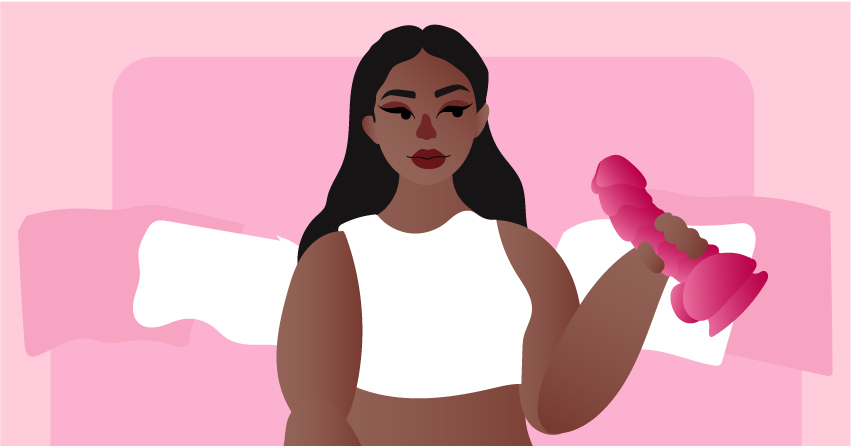 Wanna make love to an egg-laying alien? Do you have a thing with unicorns? Wanna feel like having sex with a dragon? We know most of you aren't into this sort of thing, but people with unconventional kinks exist. If you're one of them, fantasy dildos are here to satisfy those desires. They're crafted to match your wild imagination. Get one these bad boys, wear your sexy costume with your boo, and enjoy the deed. 
8

Use dildos during cybersex sessions.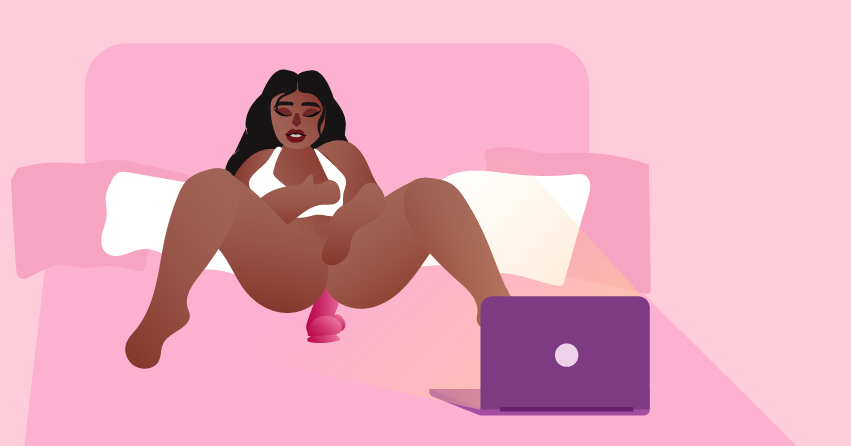 For couples who are in long-distance relationships, using dildos during virtual sessions can retain that sexual connection. You can use your dildo during a video call. If you can get an app-controlled vibrating or thrusting dildo, the better. As for those who want to ensure their safety, you can also opt for phone sex instead; just be good with describing what you're doing to the dildo.
You can also ask your partner or give your partner a customized dildo (molded from your own or your partner's penis) so you'll really feel you're doing the deed with them.
Dildo Play Tips
After learning the basic dildo play techniques, you may be tempted to order a dildo immediately. Well, you can do just that, orrr read these tips first to ensure you're using the dildo correctly. Whether you're a beginner or a seasoned enthusiast, we're here to provide essential tips to elevate your playtime to new heights.
1

Get a dildo that matches your preferences.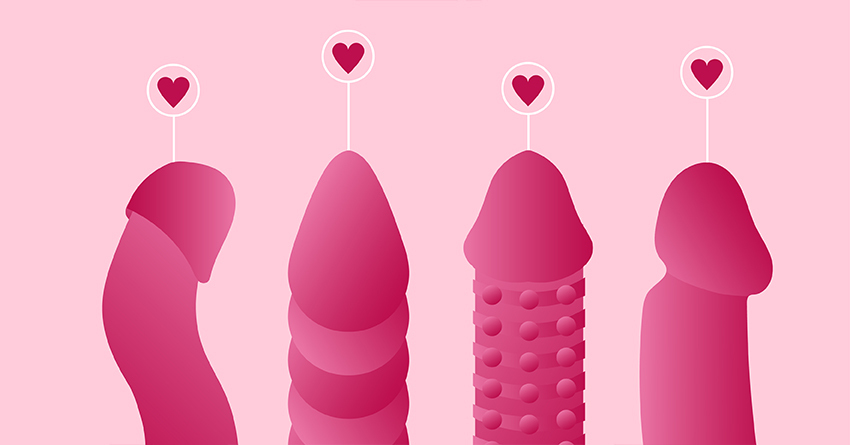 Choose something you think is suitable for your needs. If you're single, you're free to choose whatever you want to put inside you. If you want a nine-inch long and realistic dildo, then go ahead. That's your body and your choice. Get wrecked. No judgment here! Just make sure you use tons of lube.
But if you have a partner, maybe you'd like to ask for their opinion if you're gonna use it together— you can opt for double-ended or double-headed dildos.
Here are also some of the factors to consider before buying a dildo.
Material – Do you want something firm and squishy, like silicone? Or do you prefer something hard and glossy, like glass? You should also check cyberskin if you want that skin-like feel.
Features – Do you want to use it with a partner? Opt for something with a suction cup base that is harness-compatible. Do you want something that could work with your clitoris? You may want to get a vibrating one.
Budget – The more features and intricate designs a dildo has, the higher the cost. We want you to avoid the unnecessary heartbreak of not getting your preferred dong due to budget constraints, so we recommend establishing a budget before anything else. This will keep your expectations realistic.
2

Start with a size that you can handle.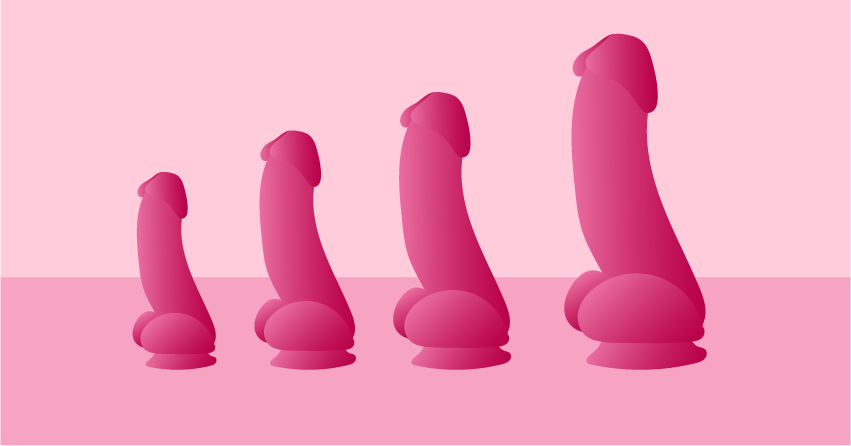 Are you a shy newbie or a seasoned player? If you've never tried a dildo before, we suggest getting a average-sized dildo first. This type would generally be around 4 inches or less in length. Once you're used to the smaller variants, you can get a longer one. You also need to consider if you're going for anal or vaginal penetration—go for smaller sizes if you do some back door entry.
3

Order dildos from reputable adult stores.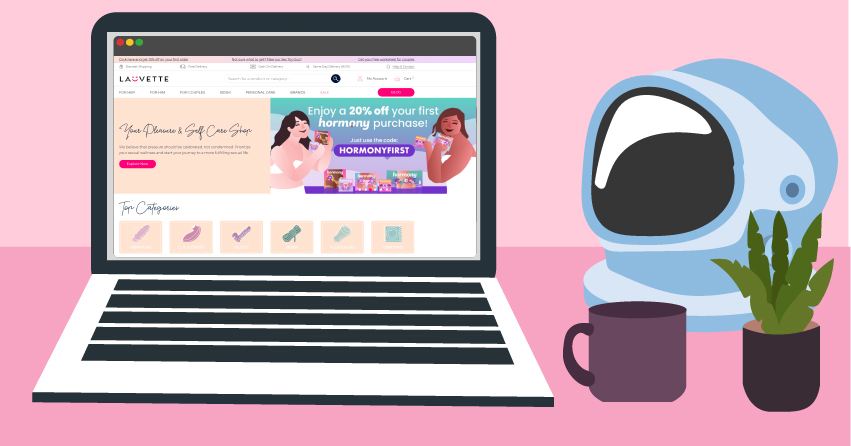 Yes, dildos at extremely low prices do exist. But before you click that "add to cart" button, remember that these dildos are made with questionable materials, most of which are porous. Porous means the bacteria will stick in the nooks and crannies of the dildo's surface, even if you've already done your part in sanitizing the toy.
Porous materials include:
Polyvinyl chloride (PVC)
Thermoplastic rubber (TPR)
Jelly latex
Jelly-rubber
Look for dildos made with non-porous materials, such as silicone, pyrex glass, and stainless steel. All of which you can get from reputable adult stores, such as Lauvette.
4

Remember to warm up!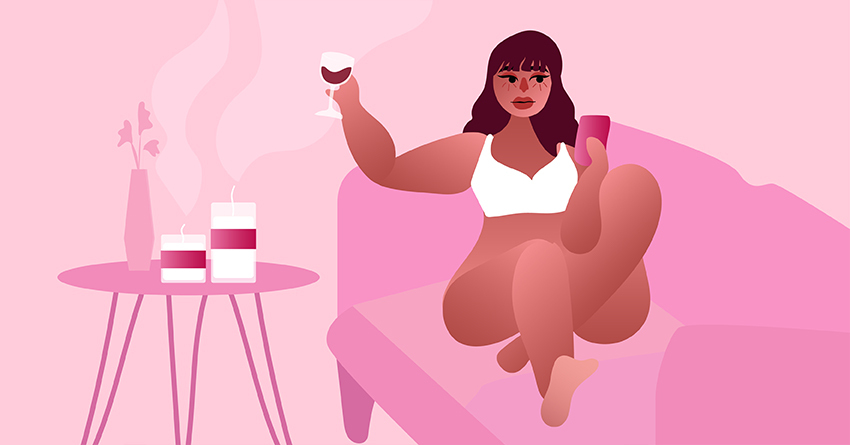 The environment plays a big role in your climax. Don't underestimate the power of a few rose petals or scented candles in your room. Dim the lights and lock the door to avoid interruptions during your sexy time.
Aside from amping up the environment, you must also "amp yourself." Get yourself in the mood by picking up your favorite erotica book or watching your favorite porn star kick things off. You must ensure you're wet or properly lubed up before the party starts.
Don't just go straight to the act. No one is rushing you, so start slowly. Before inserting, see what it feels like when you rub it on the outside of your body. Use it to massage and stimulate your external genitalia first.
Think of it as if you're teasing yourself, building up to the penetration. Observe the sensations. Does it feel good? Notice how different it is from using your hands or somebody else's. Revel in the feeling.
5

Use lube!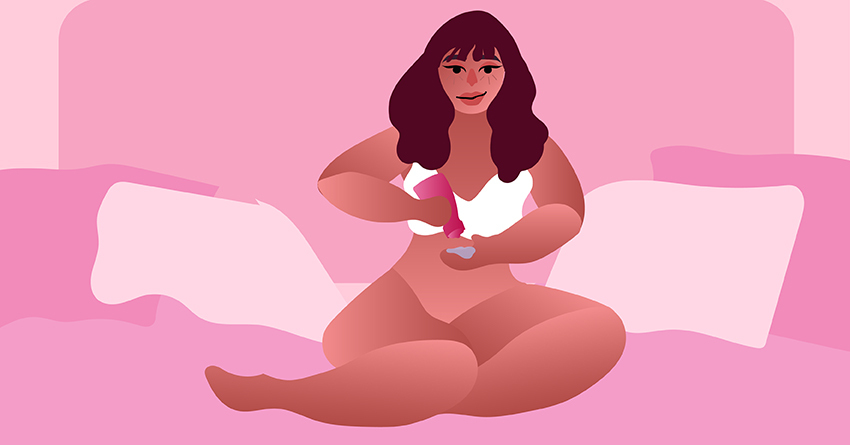 We can never emphasize enough the importance of proper lubrication. Ensure you are wet before inserting your dildo, or you might hurt yourself. You're not Niagara Falls; you're not wet all the time. So if you want to relax using a dildo for vaginal play, ensure you're wet enough.
If you have trouble inserting it, arouse yourself first. Porn, erotica novels, and audiobooks might be handy at this stage. If those don't work, keep a bottle of lube handy for extra comfort. Just make sure that lube is compatible with the material of the dildo and with condoms, or else you might risk ruining your toy.
6

Use condoms if necessary.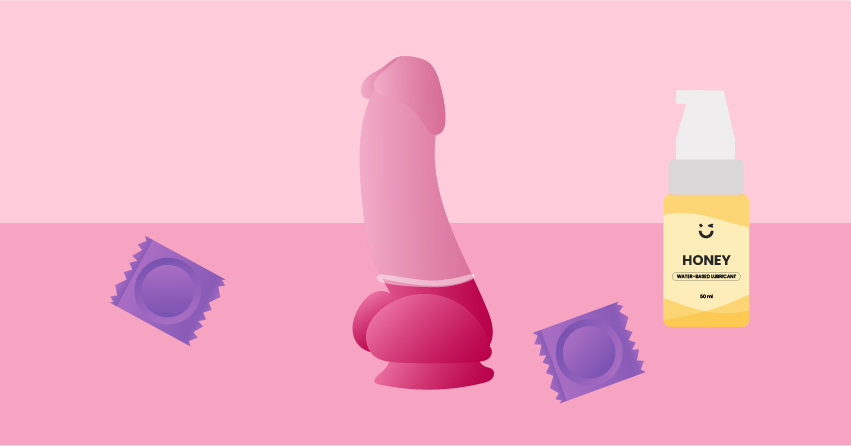 If you're using the dildo with a partner, it's better to wrap it in condoms to prevent bacterial infections and other genital irritations. You can also do this step during your solo pleasure sessions, especially if you plan to use the same dildo for vaginal and anal pleasure.
Never resort to double-dipping, which means inserting a dildo into the vagina and anus subsequently and vice versa. Your anus has tons of bacteria, so not using any protection or deep cleaning before inserting your dildo in another opening is a recipe for disaster.
7

Explore different dildos, positions, and techniques.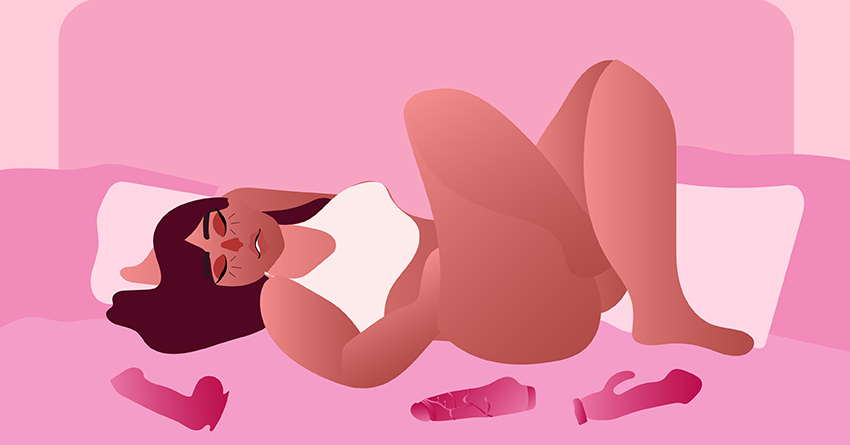 Now that you're fully knowledgeable on how to effectively use a dildo, you can then start experimenting. Try various positions and techniques. Incorporate your kinks and fetishes while using dildos. Play your dildo in different parts of your house—even in other places if you are feeling a bit naughty.
You can add other sex toys, such as vibrators, nipple clamps, clit suckers, and butt plugs. It's up to you how to spice up your dildo play; what matters is that you're comfortable and having fun with it.
8

Always sanitize your dildo before and after use.
Once the playtime is over, make sure to clean up everything. As for dildos, cleaning is pretty simple. Submerging the non-vibrating ones in warm soapy water and air drying will suffice.
As for the vibrating ones, you can use a damp towel with mild soap in it. Gently wipe out the secretions from the toy, avoiding the battery compartment and buttons area at all costs. If you've wrapped a condom around the dildo, the cleanup is pretty much the same; dispose of the condom as soon as possible.
Don't forget to clean the dildo before using it too. This step is necessary, especially if it's been sitting in the same spot for weeks— dust and other dirt may be sticking to the surface. Imagine inserting that in your vagina or anus; yikes!
Lauvette's Top Dildo Picks
Ready to order your first dildo or add a new dong to your growing collection? We've got some recommendations below if you need guidance. From classic to fantasy dildos, we've got you covered.
Frequently Asked Questions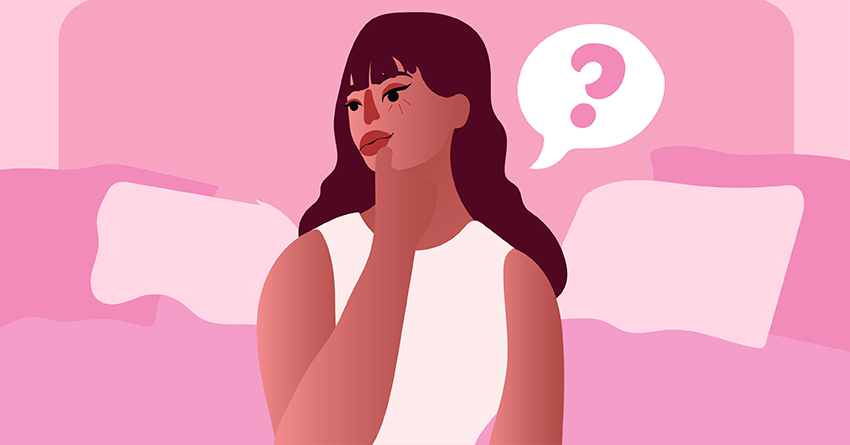 As you've learned the ins and outs of dildos, you're now ready to use a dildo! But before you proceed to our dildo product page, we recommend reading our answers to some of the frequently asked questions about this love toy. This will clarify some misconceptions and help you make the most out of your dong.
1

What's the best type of lubricant for dildos?

It depends on the material of your dildo. But if you want a type of lube that can generally work on most dildo materials, just for a water-based one. We've already shared some recommendations above, so check those lubes out!
2

I'm a virgin. Will I get devirginized by using a dildo?

Virginity is a social construct, so you can define "losing one's virginity" on your own terms. For instance, if you think you can only lose your virginity through a sexual encounter, you haven't lost it by using a dildo for vaginal play. But, on the other hand, if you think that virginity can be lost through vaginal penetration, whether it's with a penis or not, then yes, you can get devirginized with a dildo.

However, we highly suggest unlearning the notion of virginity. As we've mentioned, it's a concept that results from human interaction. You don't lose anything from using a dong or having sex— just keep your sexplorations going without fear or shame.
3

Is there a difference between a dildo for vaginal play and a dildo for anal play?

Most anal and vaginal dildos have the same shape, curve, and designs. They only differ in size, as anal dildos tend to be smaller than vaginal dildos. All anal dildos also have a flared base, unlike the vaginal ones.
4

I feel discomfort or pain while inserting the dildo. What should I do?

We recommend using more lube and taking more time for foreplay, so the insertion will go smoothly. Now, if you still have issues with vaginal penetration, we recommend getting yourself checked, as there may be an underlying condition that keeps you from having painful penetration.
5

Is it necessary to slip a condom on a dildo?

If you plan to use the same dildo for vaginal and anal play, it's best to slip a condom first! Once you're done thrusting the toy into your vagina, you can remove the condom, put a new one, then insert it in your anus. This tip is also necessary if you plan to share a dildo with your partner. Now, if you're using a dildo exclusively and only putting it in your vagina, you don't need a condom. Just make sure that it's clean before and after use.
6

Can I use a dildo with a partner?

Yes! Using dildos can spice up the bedroom, as long as you've communicated it properly with your partner. Some men might find dildos intimidating as they think their dicks are insufficient to satisfy their partners. With that, it's best to reassure your partner that using dildos is a fun way to amp up your sexperiences. Also, some dildos are designed for couples, so you might want to check that out.
7

Can I create my own dildo with household items?

If you're craving for the D, but the shipping of your dildo is still on the way, you can unleash your creative side and use household items. Be careful, though! Check if the item can cause infection or injuries and if the toy can break off during play. You must also rinse the toys in water and put a condom on them before the deed. Here are some suggestions:
Toothbrush handle
Mascara bottles
Cucumber
Zucchini
Eggplants
TV Remote
Makeup brush (handle)
8

I don't like how it feels. What should I do?

If a certain technique isn't working for you, don't stress about it. Remember, different strokes for different folks. Even if various blogs about how to use a dildo suggest deep thrusting, it's okay to not like it and try a different method. Learn your body and see what works best when playing with a dildo. Also, if your partner dislikes using a dildo, don't pressure them into liking it. Let them discover the joys of using this sultry toy alone and use other sex toys instead.
Takeaway
Whether single or in a relationship, dildos can bring wonders to your sex life. Most types are used manually, so you're free to decide how you'll ride one to heaven. You can go rough. You can go slow. It depends on you and you alone! Now that you know how to use a dildo, it's up to you how you'll enjoy it.