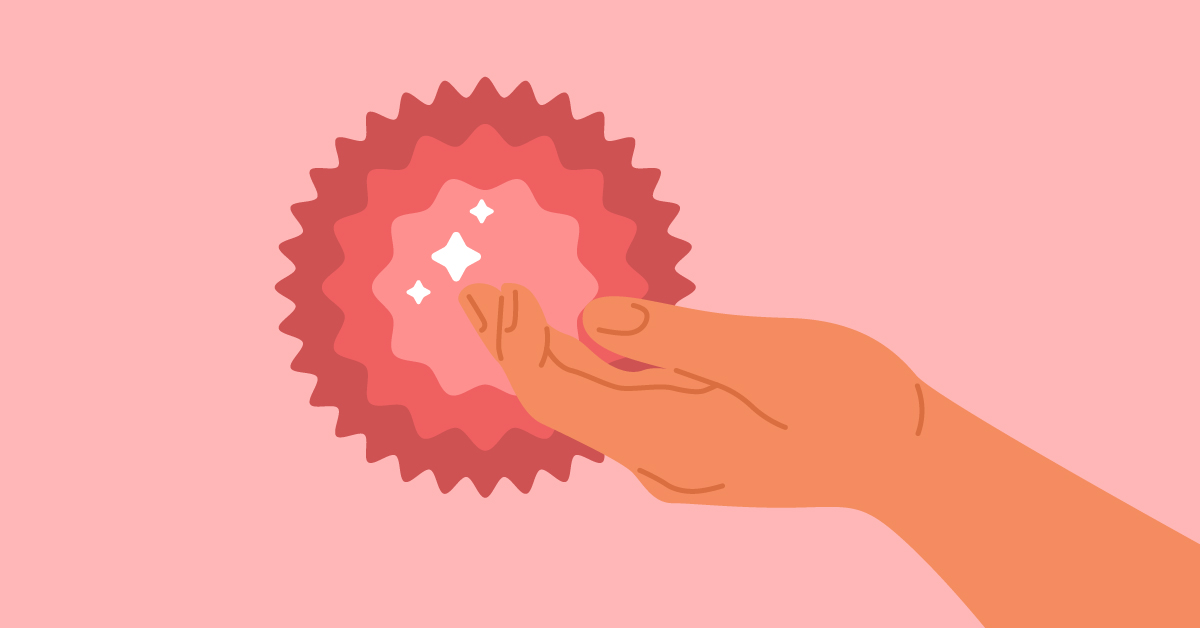 Where is the G-Spot? Here's How to Unlock The Mindblowing O
The question "Where is the G-Spot?" has been around for decades. Even though this spot is one of the most popular erogenous zones in women– being referenced in tons of movies, shows, and various publications– people are still doubting its existence.
Just take a look at some online forums, and you'll still see people, particularly men, looking for its location. And we can't blame them though, as it's tricky to find the G-Spot. Unlike the clitoris, this spot is not some fixed nub in a woman's body. There's so much that you need to do to locate and stimulate this sweet spot– don't worry though, as we will help you with that.
For today's guide, we will share all the deets about the G-Spot. By the end of this article, you'll learn what a G-Spot is, its location, and ways to stimulate it.
What is the G-Spot?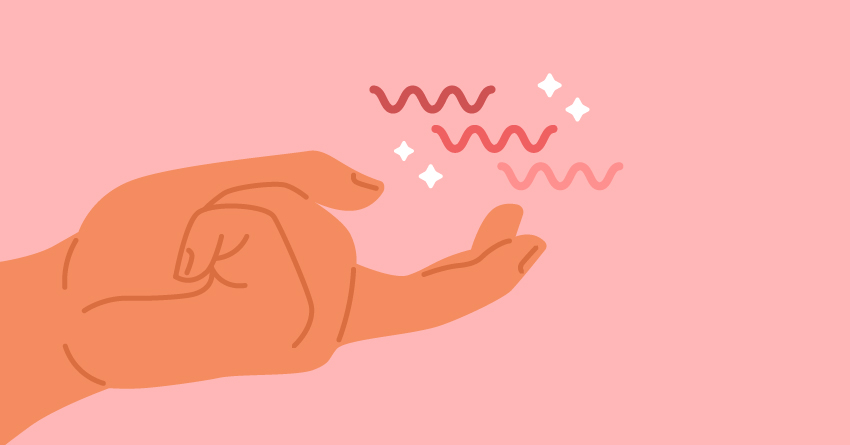 The G-Spot is sponge-like tissue that engorges or changes in sensation when aroused. Stimulating it can cause intense orgasms and immense pleasure for women. Some even say that you can squirt through this spot. With that, more people are enticed to touch this specific area during masturbation and sex, wanting to get those mindblowing orgasms.
However, it can be challenging to touch this spot, as it doesn't have a clear distinction unlike the clitoris or the nipples. Since you need to be fully aroused when finding this spot inside your vaginal wall, playing it may take some time and practice.
This pleasurable spot was first discovered in the 17th-century. Regnier de Graaf, a Dutch physician, referred to the spot as homologous with the male prostate. Later on, it was then reported by Ernst Gräfenberg, a German gynecologist and scientist that studied women's orgasms and developed an early version of the IUD. He also coined the term "G-Spot" along with the other scientists Alice Kahn Ladas and Beverly Whipple et al.
This spot was then introduced into popular culture through a 1982 publication of The G Spot and Other Recent Discoveries About Human Sexuality by Ladas, Whipple, and Perry. Since the concept of a G-Spot is still new, the publication was heavily criticized by gynecologists, denying its existence.
As time went on, more studies have emerged by various researchers and scientists, confirming the existence of this erogenous zone, as well as showing particular factors as to why some women couldn't locate their own G-Spot.
Where is the G-Spot?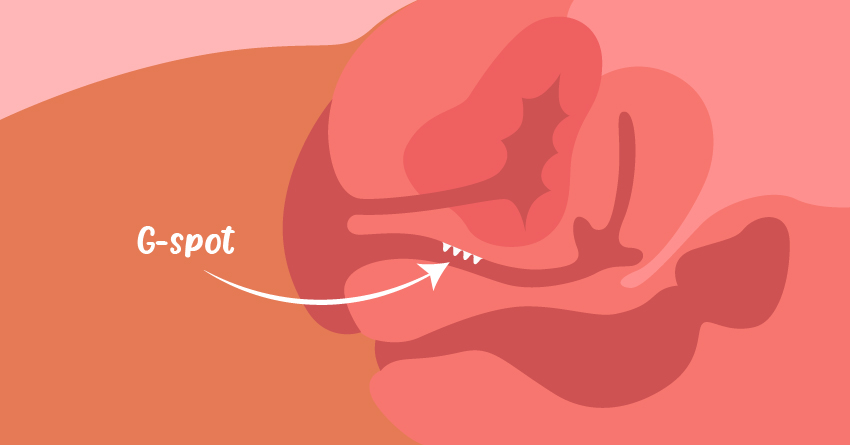 The G-Spot is located at the upper vaginal wall, about 2-3 inches deep in the vagina, just directly below the urethra. Now, it has a ribbed spongy texture, making it distinct from the other parts of the vaginal wall. However, to feel that spongy texture, you or your female partner needs to be fully aroused. If not, then you wouldn't be able to stimulate this spot.
There are three ways to stimulate this erogenous zone. The first– and the easiest one– is by flicking, pressing, and rubbing it with your fingers. The second method is through vaginal penetration, either with a penis or a dildo. Lastly, you can also play this sweet spot with the use of a G-Spot vibrator. More deets about these methods in the next section.
How to Stimulate the G-Spot Through Fingering
For beginners, we suggest finding and stimulating the spot by yourself through fingering before trying to do it with your partner or with sex toys. We've got the steps below.
1

Relax your body and mind.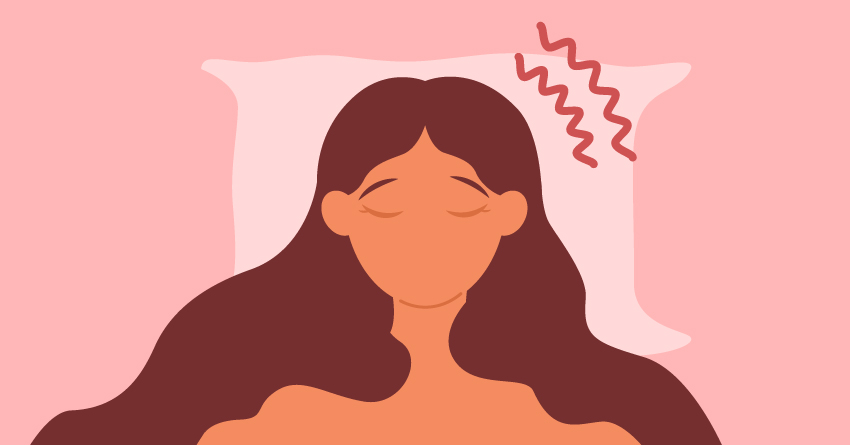 To get you fully aroused, you must have a relaxed mind and body. With this, we suggest taking off all distractions– lock the doors, put your pet somewhere else for a while, set your phone into airplane mode, wait for all your deliveries before doing this. We also suggest lighting up a few scented candles to help you get in a relaxed state.
2

Get in the mood.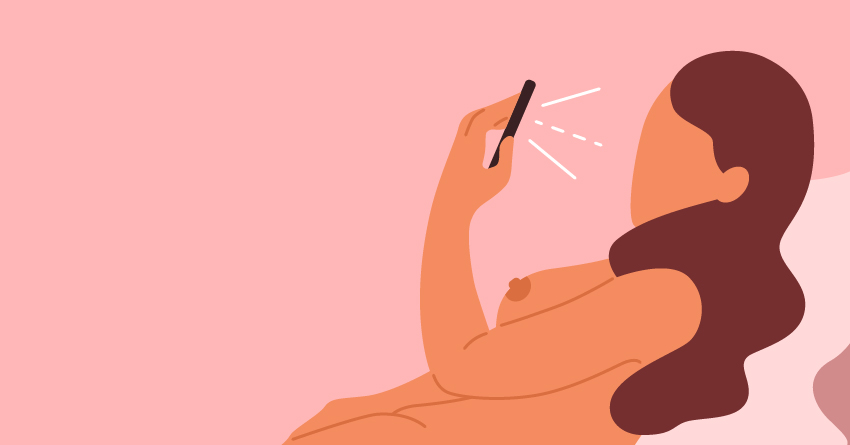 Once you've discarded the distractions, it's time to get yourself in the mood. Again, the only way for the G-Spot to "appear" is if you're fully aroused. To do this, you can opt for visual and audio cues. You can watch pornographic videos, read erotica, listen to erotic audiobooks, have phone sex with your partner, or use a vibrator to tease your erogenous zones.
3

Dab some lube in your finger.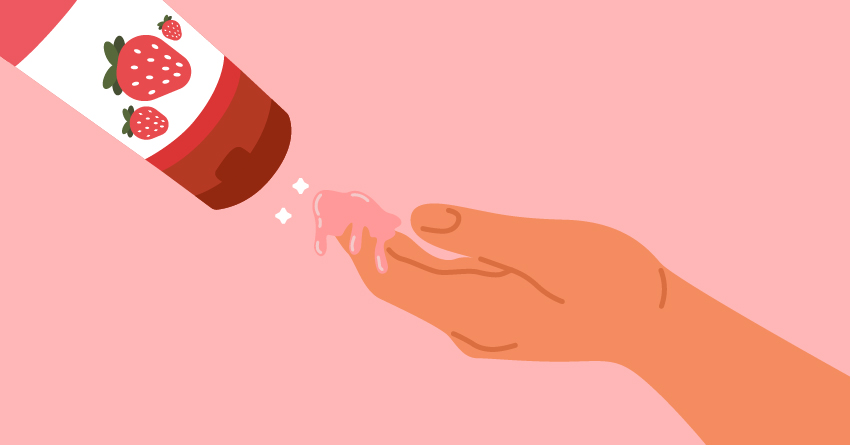 Feeling hot and heavy? Experiencing some wetness down there? Nipples are fully erect? At this point, your body is ready for some fingering action. It's up to you if you want to use your index finger, middle finger, or both of them– just go with the one you're most comfortable with.
Now, before you insert your finger inside the vagina, we suggest dabbing some water-based lubricant. This is to ensure that you'll have a smoother entry when inserting your finger. If you feel like the wetness down there is enough, you can just skip this step.
4

Insert your finger and find the G-Spot.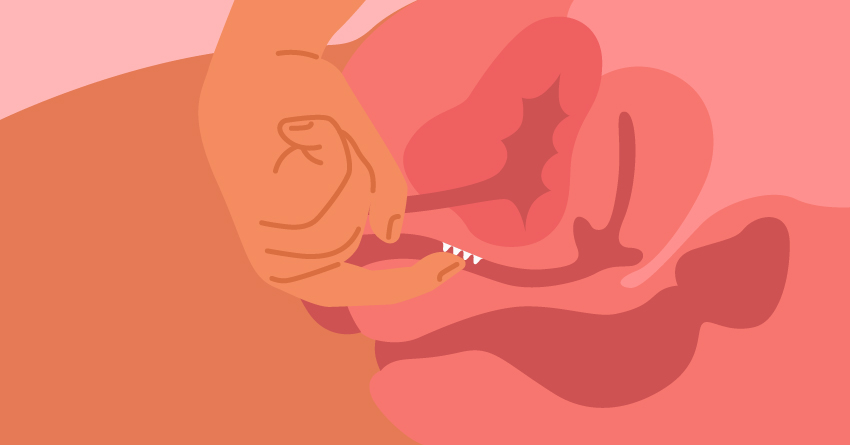 After putting some lubricant in your finger, put your palms up as you insert the finger inside. As we've mentioned earlier, it's the upper vaginal wall, just 2-3 inches deep. Find the region that has a spongy texture to it.
5

Rub the G-Spot in come hither motion.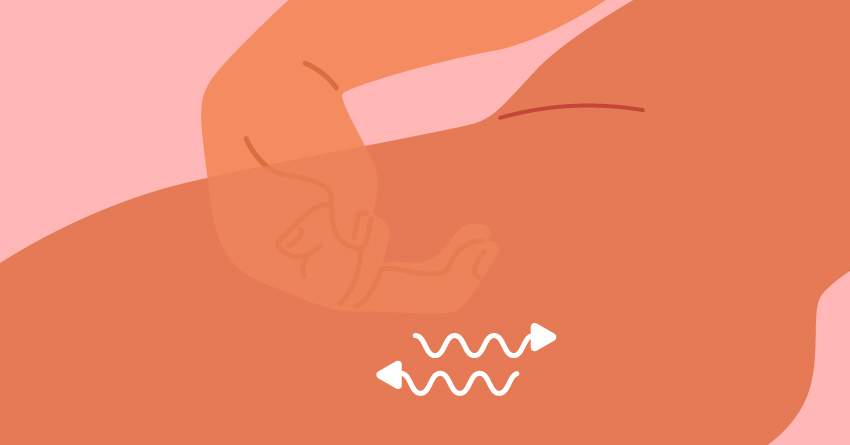 Once you've felt that ribbed and sponge-like spot, start massaging the area in a "come hither" motion. As stated by experts, the come-hither is the most effective motion when pleasuring the G-Spot.
If you're unfamiliar with the motion, it's basically a "come here" motion, something that you would do with your palm when you're telling someone to come to you. Curl your fingers upwards towards the vaginal opening, giving the G-Spot a gentle press as you do it. Still confused? Well, it's like scrolling the mouse wheel on your PC mouse– the only difference is that your palm is facing down when you're using the mouse, while your palm is facing up during the deed.
You should feel the stimulation is similar to a peeing sensation. This is because the G-Spot is inside the urethral sponge and is also near to the urethra. So if you're feeling like you need to pee, you're doing just fine. Now, you can also feel other types of sensations though, and not having that peeing sensation doesn't mean you're not stimulating your G-Spot properly, it only means that your body has a different response to G-Spot stimulation.
6

Stimulate other erogenous zones with the other hand.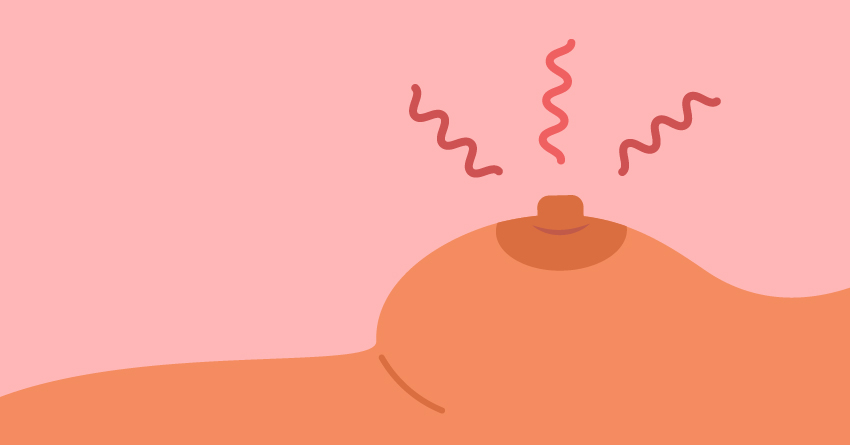 The G-Spot may be the key to body-shaking orgasms, but to help yourself reach that blissful peak, we suggest touching your other erogenous zones using the other hand. Play with your nipples with your fingers or with a vibrator. You can also stimulate your clit during the play through your fingers or with a clit sucker vibrator– the choice is yours.
Keep on playing your G-Spot and your other pleasure zones until you reach the orgasmic peak. Enjoy!
How to Stimulate the G-Spot with a Partner
Once you've figured out where your G-Spot is, you can now start incorporating G-Spot stimulation when having sex with your boo. There are some needed adjustments though. Below are the steps on how your partner can pleasure that sweet spot.
1

Have long foreplay first.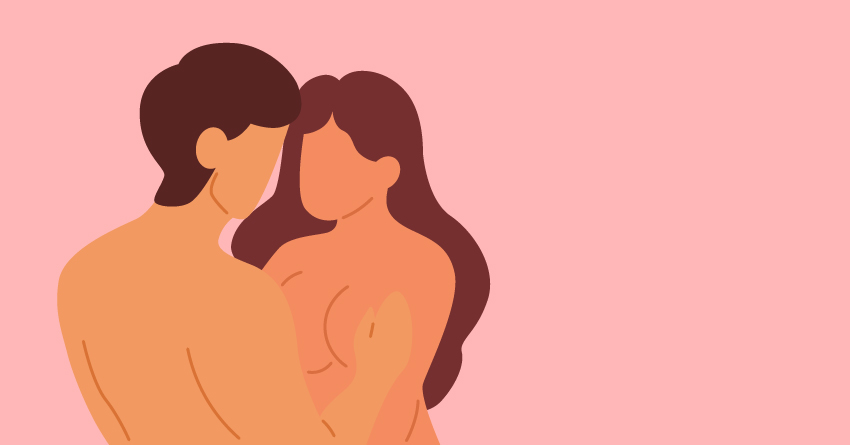 If you're not fully in the moment, your G-Spot wouldn't swell up, making it harder for your partner to find it. This is why you and your partner must have patience when it comes to stimulating your G-Spot. Opt for longer foreplay. Have a steamy bubble bath, a sensual massage sesh, or even a kinky roleplay.
2

Locate the G-Spot through fingering first.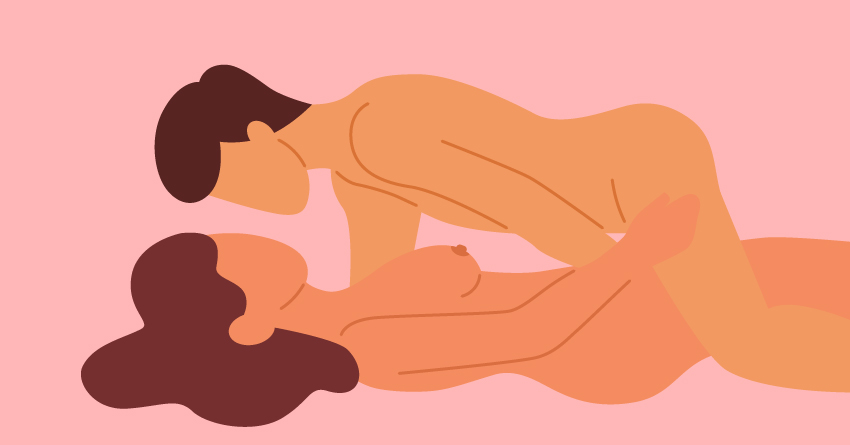 Once you're all heated up, you can ask your partner to locate the G-Spot with their fingers. Tell them that it's in the upper part of the vaginal wall, about 2-3 inches deep. Tell them that they should feel a rubbery and sponge-like texture. Once they've felt that sensitive spot, your partner can either continue pleasuring the spot or use that as a guide for penetrative sex later on.
3

Get into G-Spot sex positions.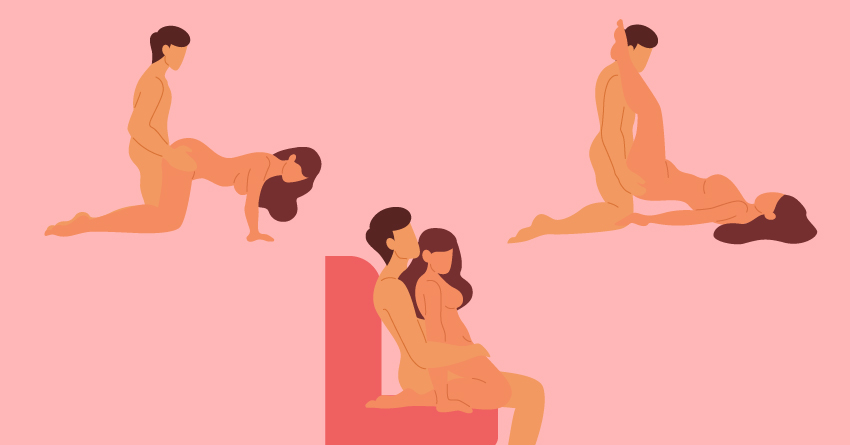 Stimulating your G-Spot region through penetrative sex can be tricky, but there's a way to ease up the challenge. Instead of going for the usual sex positions, go for sex positions that let your partner seamlessly hit that sweet spot. Here are some of the basic G-Spot positions that you should try.
The Classic G-Spot: You should lie on your back, with the legs in the air and pointing at the ceiling. Your partner must then kneel with their knees together. Take note though, your partner isn't adjusting to your vagina. After that, your partner should grab your legs and knees, then gently pull you up for penetration.
Bouncing Spoon: Your partner must sit upright in the bed, with their back to the bedrest and legs together. You must then stand right over your partner, facing the same direction as them. Your feet must be on either side of their thighs. Then, get down your knees and sit back onto your partner's crotch. You can then guide your partner's penis/strap-on and start bouncing in and out of it.
The Good Doggy: For this position, you will get on all fours, with your booty angled higher in the air. Your partner will then kneel down and penetrate you from behind.
How to Stimulate the G-Spot with a G-Spot Vibrator
If you haven't located G-Spot or haven't successfully pleasured it to reach an orgasm, try using a G-Spot vibrator. What's great about this type of love toy is that it's designed with a curved shaft to stimulate your sweet spot seamlessly. Here are the suggested steps when using a G-Spot vibrator.
1

Find the right G-Spot vibrator for you.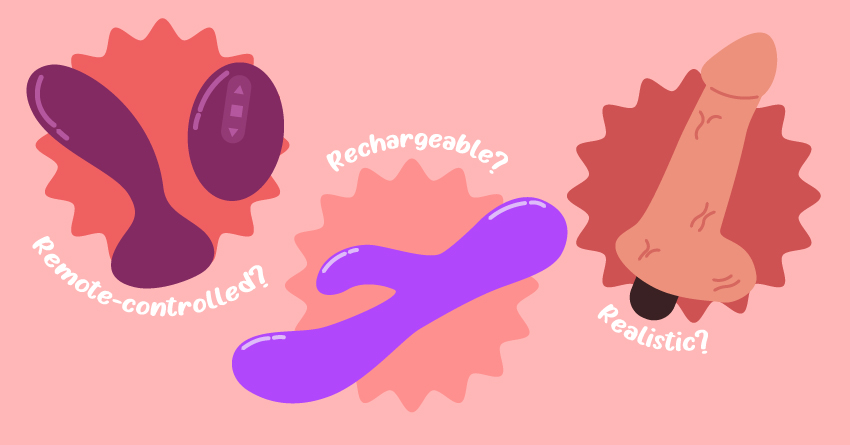 First things first, you need to find a G-Spot vibrator that matches up to your preferences. Do you like a vibrator that looks like a penis? Would you rather have a G-Spot vibrator with a thick shaft? Do you want a rechargeable or battery-powered toy? Are you up for a remote-controlled vibrator? Do you want a G-Spot vibrator that's wearable? What's your preferred material? These are some of the questions you should consider when shopping for a G-Spot vibe.
2

Get to know your sex toy.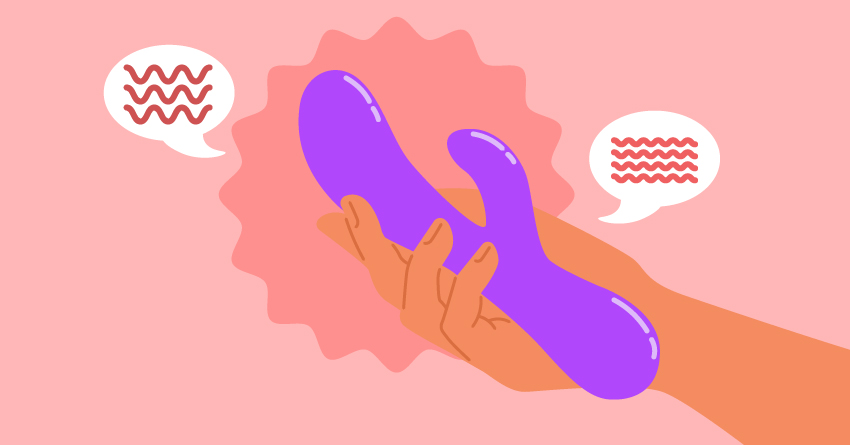 So you've found your G-Spot vibrator from your favorite online sex toy shop. Now, once you've pulled it out of the packaging, make sure to read the instructions on the manual. It's also best to turn on the vibrator and check each vibration mode. This ensures that you'll have a fuss-free time when playing the vibrator later.
3

Make sure you're aroused first.
We cannot stress this enough, but you need to be fully aroused when trying to play with your G-Spot. Even if you're using a heavy-duty G-Spot vibrator, it will still be challenging to stimulate it if you're not in the mood. So go ahead and indulge in some teasing– read erotica, watch porn, have phone sex, massage your nipples, etc.
4

Position the sex toy properly and start with basic vibration modes.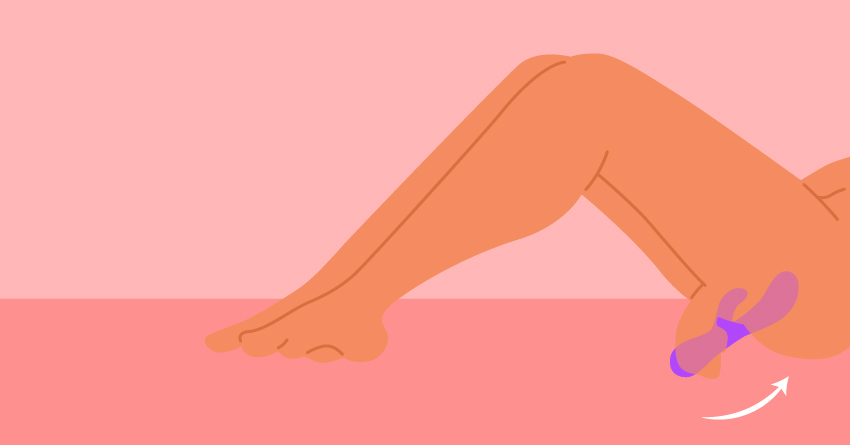 Once you're ready, grab your G-spot vibrator and dab some water-based lubricant on the tip or shaft part of the toy. Don't turn on the toy yet.
Though the vagina has self-lubricating capabilities, it may not be enough especially for vibrators with longer and thicker shafts. You can also use a pre-lubricated condom for easier cleanup.
After dabbing some lube, position the sex toy properly, as instructed in the manual. Now, let's say that the manual's a bit vague, just keep in mind that the curve of the vibrator should be facing upwards when you insert it (considering you're in a lying down position). Once it's inside your vag, turn on the vibrator by pressing the power button.
5

Clean the toy once you're done with the deed.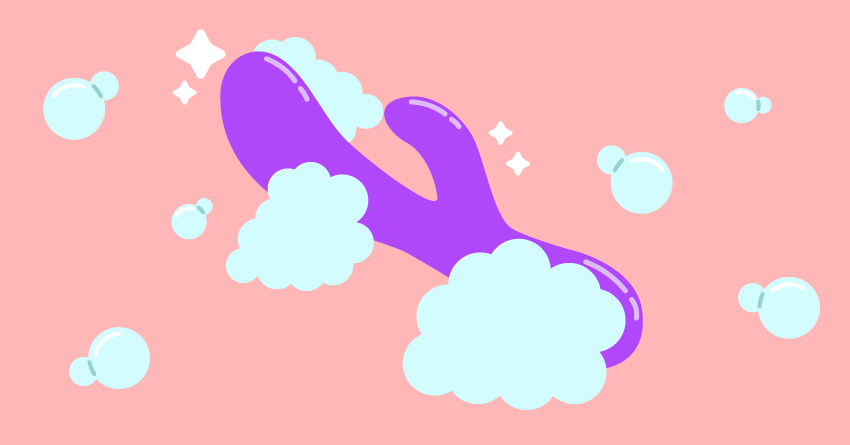 Once you're done playing your G-Spot vibrator, it's better to clean it up as soon as possible. As most G-Spot vibrators are waterproof and made from medical-grade silicone, cleaning it with warm water and mild soap should do just fine.
Takeaway
The G-Spot will most likely remain a debated topic in the sexual health and medical field. With numerous studies popping about its location and functions, we'll most likely learn new things about this pleasurable spot in the future.
Now, should you try to play your G-Spot and aren't successful to do so, don't ever think that you're not normal or that you have sexual dysfunction. Everybody reacts differently to sexual stimulation. Just keep your patience, try some sex enhancers, and open yourself to various kinds of orgasm, not just with the G-Spot. Good luck!