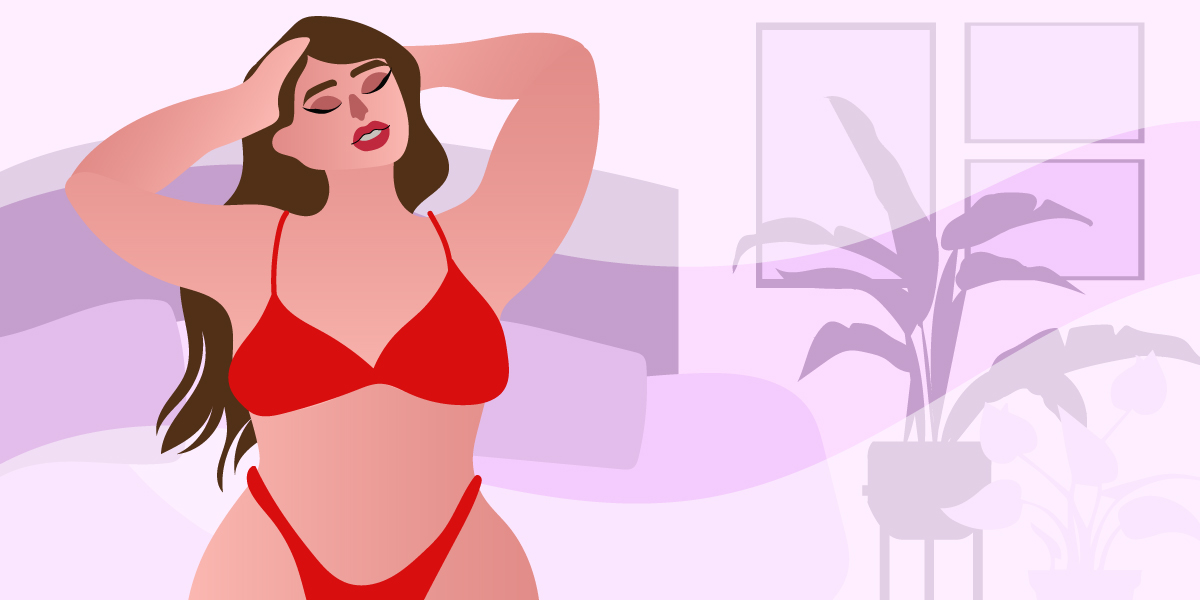 Due to the lack of sex education, as well as with misinformation in media, we're led to believe that orgasm for women only happens during penetrative sex. We're also led to believe that we're able to feel orgasms the way we feel about love– you'll just feel it, no questions asked.
This notion has led to frustrating sexual experiences for lots of women. Most women are spending their sex sesh wondering if they've already reached the climax. They're just lying in there, watching their partner thrust in and out of their bodies. They're just waiting for the "fireworks" that they've seen from romance novels and porn. And if they don't experience that body-twitching squirting orgasm, they feel inadequate and unfulfilled on the deed.
As for men, they're also affected by this notion. As there's no clear sign of female orgasm, they just usually rely for the orgasm cues that they see in porn.
They were led to believe that orgasm for women involve screaming, body twitching, eye-rolling, and extreme squirting. And if they don't see that from their partners, they would automatically think that they're bad in bed or that something's wrong with their partner– because penetrative sex will make a woman cum right?
That's why when a woman sees that their partner is getting frustrated on not seeing that porn-level climax, they just usually resort to faking it.
That's why it's important to get educated on what an orgasm actually feels like. This guide will be diving deep on the female orgasm. If you want to have better sexual experiences and be able to know if you or your partner has reached a peak or not, read on.
What is an Orgasm?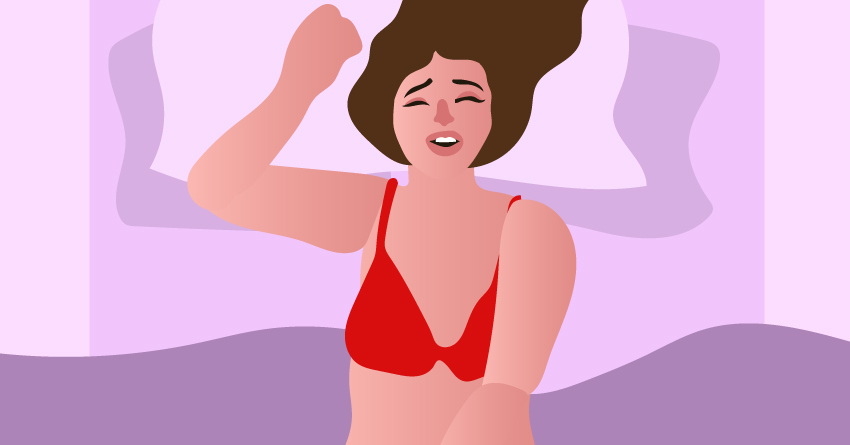 An orgasm is an intense release of sexual tension, accompanied by contraction of genital muscles and in some cases, vaginal fluids.
Along with the release of that built-up tension, your brain is also releasing some feel-good hormones such as dopamine and oxytocin, making you feel happier and closer to your partner.
What Happens When a Woman Orgasm?
All women are capable of experiencing an orgasm. However, the body response varies per individual. That's why you shouldn't believe in the notion that orgasm for women involves sparks and squirts. It's not always like that.
Now, here are some of the physical signs that you've reached the peak. Take note, you don't have to check all of the signs on this list just to call it an orgasm:
1

Physical Signs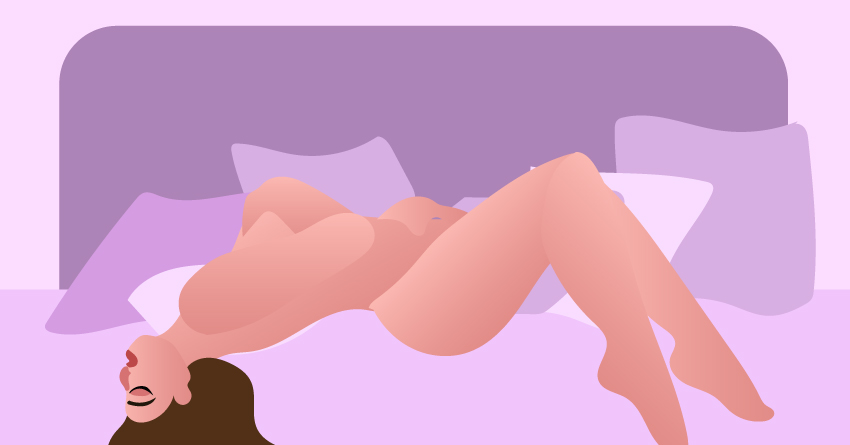 Your heart rate will increase.
Your genital muscles will contract.
It's possible for you to squirt, especially during G-spot stimulation since you or your partner is indirectly stimulating the skene's gland, which holds the squirting fluid.
You may ejaculate a milky white fluid from your urethral opening. Now, don't expect this to be squirting out of your genitals. It's more like flowing out of it– though there are some rare cases that it does squirt out.
Your body, particularly your legs, may shake during orgasm.
2

Emotional Signs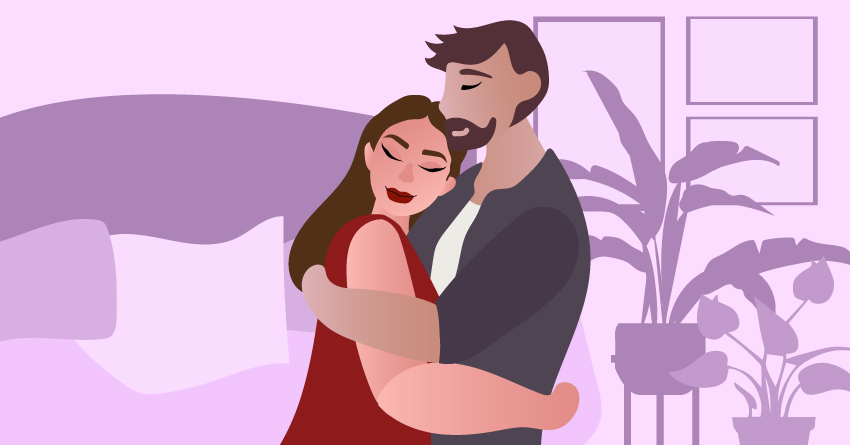 You might not have a sense of reality temporarily due to immense pleasure.
Expect to feel a bit sleepy and exhausted after it.
You may feel more connected with your partner.
Benefits of Orgasm for Women
Orgasms for women feel hella pleasurable, no doubt about that. But along with a feel-good vibe, climaxing can pose numerous health benefits. Here are some of the benefits that you'll get from the big O.
1

It feels good!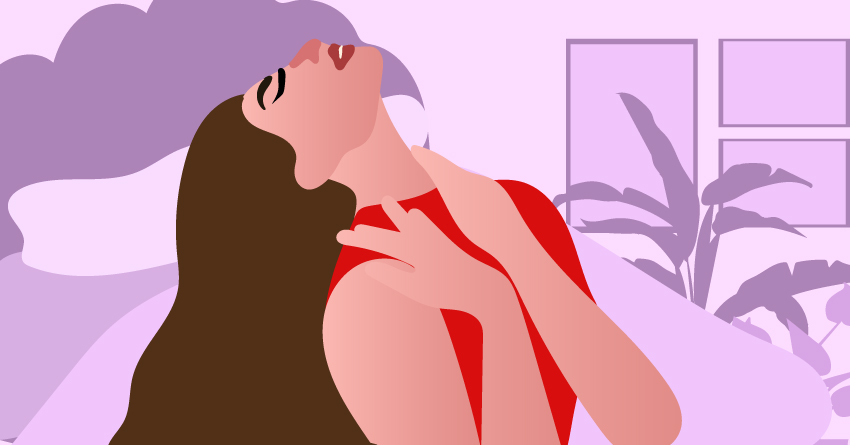 Do you know what's great about orgasm for women? It. feels. so. damn. good.
Orgasms activate the reward center in our brains, resulting in a satisfying release of feel-good hormones, such as endorphins and oxytocin. Sometimes, the release of these hormones can be too much for your brain, that you may end up with super intense climaxes. So if you're trying to boost your mood, having a quick pleasure sesh with yourself or your partner can do the trick.
2

It strengthens your pelvic floor.
If you're unsure what a pelvic floor is, it's like a basket that holds all of your body's pelvic organs, such as your bladder, vagina, uterus, and rectum. It's a vital part of a woman's body, as it's connected to bowel movement, bladder control, and pregnancy.
This is why healthcare professionals are encouraging women to tone their pelvic floor, as the muscles on this area naturally get weaker with age. They would often share exercise programs, such as Kegel exercises, and even suggest including weights (also known as ben wa balls) in pelvic floor exercises.
However, most women are unsure of how these exercises work and have difficulty performing pelvic floor exercises. If you're one of those peeps that haven't successfully tried a pelvic floor exercise, we've got good news for you; there's a simple activity that can help you tone your pelvic floor muscles— orgasming!
A recent study shows that the female orgasm helps tone the pelvic floor muscles. Apparently, the vaginal contraction that you experience during the big O is similar to a pelvic floor exercise, as the two activities use the same muscles. So if you regularly climax, you're basically giving your pelvic floor a nice workout.
3

It strengthens the relationship.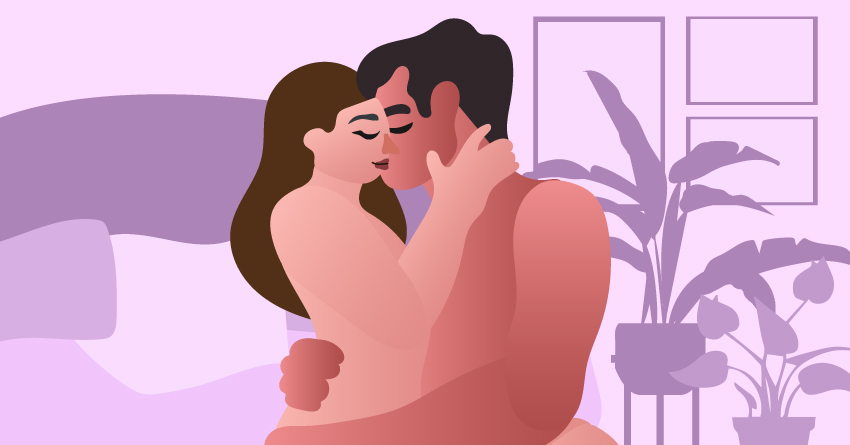 Once they've reached an orgasm, women may have increased feelings of love and bonding. That's because oxytocin is released during the climax. This hormone is associated with feelings of trust, love, and bonding among couples. This makes the relationship stronger than ever, making you more connected with your boo with every sesh.
4

It can alleviate pain.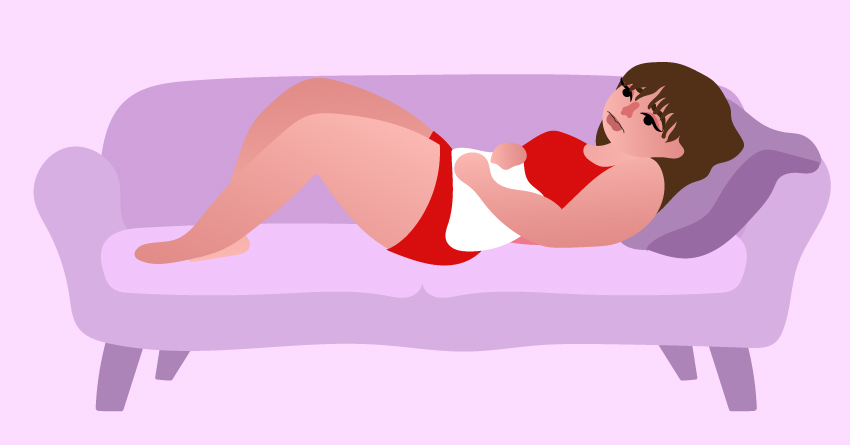 Yes, orgasm for women can help them reduce those headaches and body cramps. According to this 2013 study from the University of Munster in Germany, 60% of the participants reported an improvement in their migraine attacks. On the other hand, 70% reported moderate to complete relief.
This is due to endorphins, the feel-good hormones that are served as a natural painkiller. This reduces pain sensitization. Orgasms are also reported to lower levels of inflammation, which aids in reducing pain levels.
5

Regular orgasms for women can boost fertility.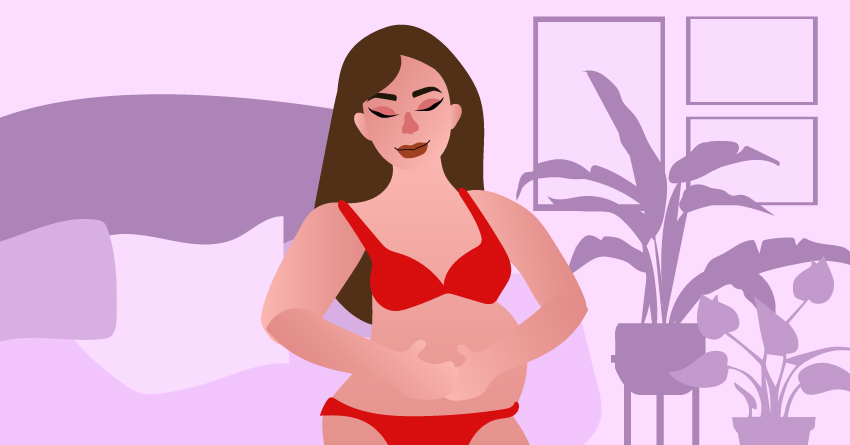 According to a 2015 study from Indiana University, it's suggested that regular sexual activity triggers physiological changes in a woman's body that will increase their chances of getting pregnant.
There's also an article from the School of Public Health at the University of California in 2015, stating that orgasm or women can increase the odds of conception. As stated in the article, women who reach climax have been found to have more sperm in their cervical mucus.
So for our readers who are trying to get pregnant, we highly suggest reaching for those heavenly ohhhs! It wouldn't just feel awesome, but will also increase your chances of conceiving your precious one.
6

It's a fun way to keep your brain sharp.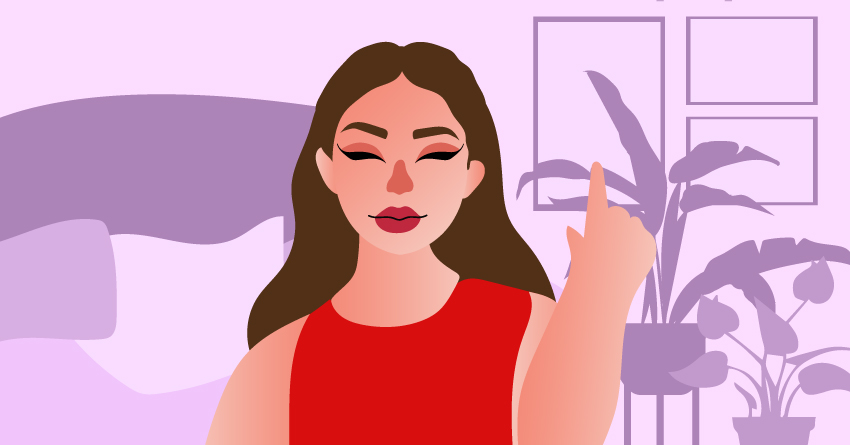 Have you ever heard of post-nut or post-sex clarity? They said that if you're going to make important decisions, just masturbate or have sex first to see it with a clearer picture.
Well, it's obviously more of a comedic statement, but there's some truth in that. According to this 2013 study from Rutgers University, it's reported that women's cortical, subcortical and brainstem regions light up during orgasm.
Another study has also backed this claim. A 2016 study published in Age and Ageing shows that sexual activity provides "modest benefit" in various aspects of cognitive function in older people, particularly memory recall in older women.
7

It can reduce your stress.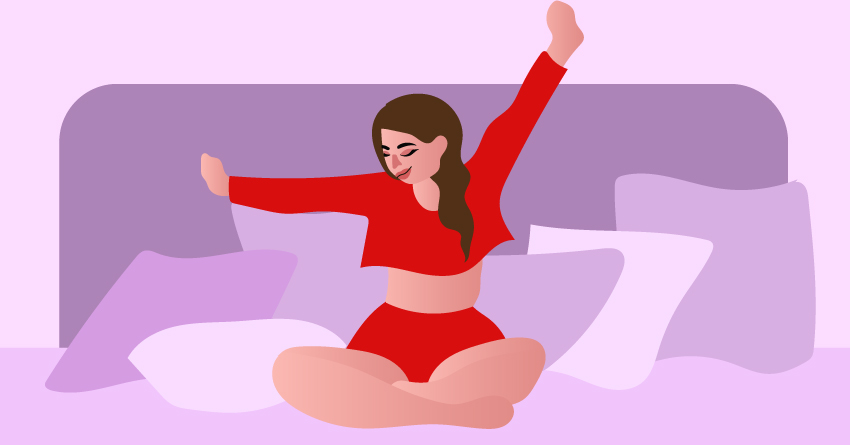 This one's a bit ironic– but orgasms initially bring tons of stress hormones through your body. But somehow, this will result in a decrease in your stress levels.
Another reason why orgasm for women will lessen your stress is that your brain is releasing tons of feel-good hormones, such as endorphins. This gives you that elated vibe.
Also, take note that having sex helps you let go of your responsibilities and worries temporarily. When you're having sex or masturbating, you're not necessarily thinking of your work presentation tomorrow or your laundry, making you less stressed after the deed.
8

It lowers your cardiovascular risk.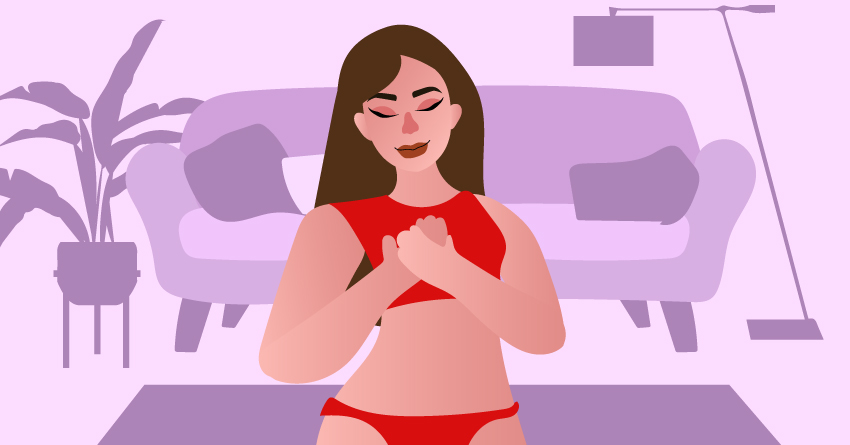 Are you one of those stamina queens that are giving it all? If you're doing challenging positions, having multiple rounds, indulging in longer roleplays, experimenting with various kinks, there's a chance that sex will reduce your risk of cardiovascular disease.
This is because your heart rate is up during sex and masturbation. Sex can also be considered as exercise, depending on how vigorous the activity is. So the longer and more vigorous the sex sesh is, the better for your cardiovascular health.
9

It can boost your self-esteem.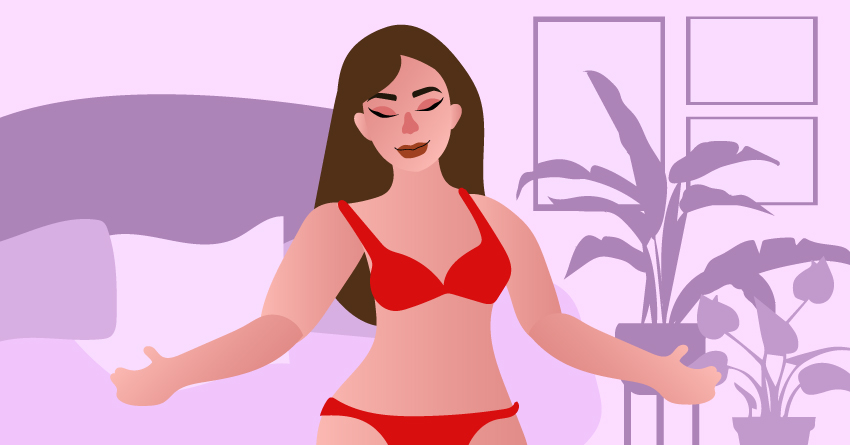 You know what's great about orgasm for women? This can help in building their confidence. Knowing how your body works sexually does feel liberating. It's also a way of owning your body and your pleasure.
Studies have also backed up this claim. According to this 2011 study from John Hopkin Bloomberg School of Public Health, they found out that sexual pleasure among young adults is linked with healthy psychological and social development.
10

It makes your skin glow.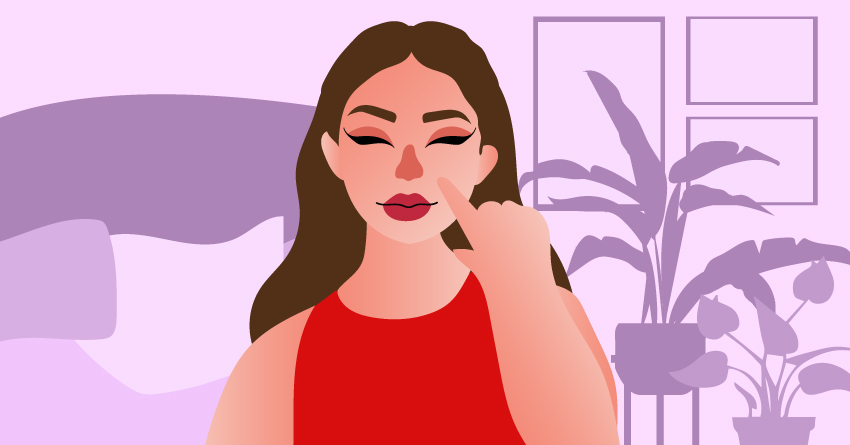 Yes, sis, the afterglow is real. Due to the increased blood flow from orgasm, expect a radiant and youthful glow after the deed. Orgasm also relieves pain, reduces stress, and improves the quality of your sleep– these effects greatly benefit your skin.
11

It can improve the quality of your sleep.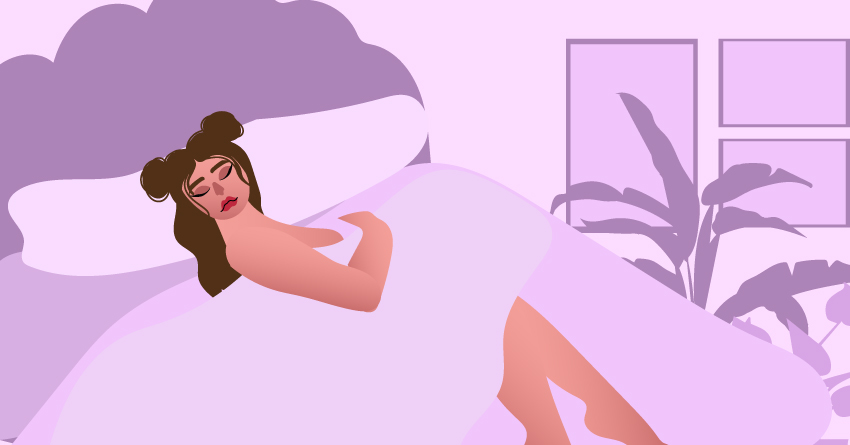 If you regularly experience difficulty in getting the zzzs, good news! Orgasms can improve the quality of your sleep, reducing the time you're spending on tossing and turning in your bed.
Several studies show that orgasms can help you fall asleep; it releases a mix of neurochemicals (such as oxytocin, serotonin, vasopressin, and prolactin) that makes you feel relaxed. Orgasms can also lower your cortisol level, so if you're having a hard time sleeping because you're stressed about something, doing the deed or masturbating can do the trick.
However, keep in mind that everyone has a unique body response to the big O. Some women may fall asleep, while others can actually become more alert with it. This is because an orgasm alerts your nervous system, muscles, and brain, as blood flows to all parts of your body.
With this, we recommend observing yourself after a steamy solo or couple play. Do you feel more alert or more sleepy after climaxing? Figuring this out will help you decide if you should use orgasms to get more sleep.
12

It helps you burn some calories.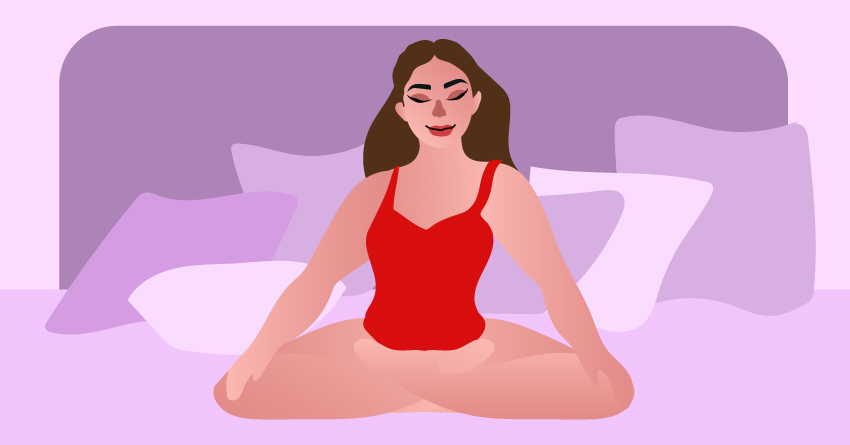 Before you get your hopes up, orgasm for women can only burn to about 4 calories per climax. That's not much, but the activities leading to the blissful O can help you burn up to 68 to 230 calories! For instance, kissing can help you lose 68-90 calories per hour, intense makeout sesh can help you burn 230 calories per hour, oral sex can help you lose 200 calories per hour, and penetrative sex can help you burn up to 220 calories per hour.
Types of Orgasm for Women
One of the biggest myths about orgasm for women is that you can only achieve it through vaginal penetration. That's not the case, though, as sex educators and other experts have proven that women can experience pleasure through different types of stimulation— some types are even better than vaginal penetration! Learn more about these types below.
1

G-Spot Orgasm
This is probably the type of female orgasm you're most familiar with, as it's connected to vaginal penetration. This G-Spot Orgasm is achieved by stimulating the g-spot, a spongy flesh, 2-3 inches deep at the upper vaginal wall. You need to rub, press, encircle, or tap the area using your finger, vibrator, or dildo.
However, despite its popularity, most women have difficulty reaching this type of orgasm, as the g-spot can be elusive; you need to be fully relaxed and aroused to properly play with this area. That's why most women resort to other forms of stimulation, such as clitoral stimulation; more on that in the next section.
2

Clitoral Orgasm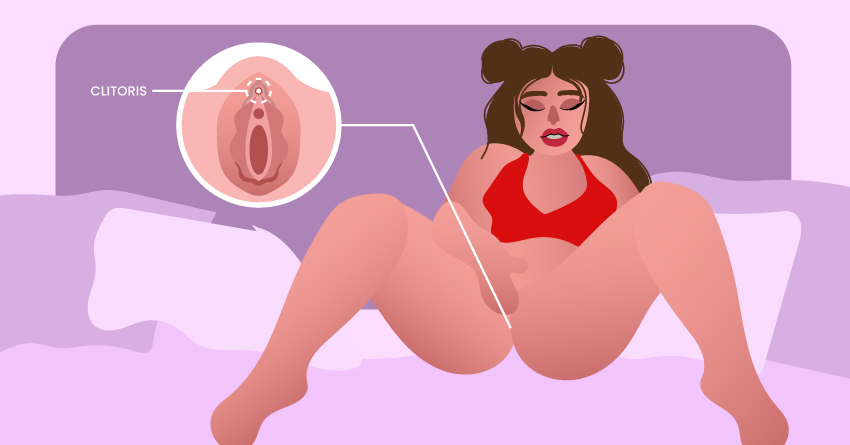 For this type, you'll need to stimulate the tip of the clitoris, a small nub located at the upper part of your vulva, just right below the pubic mound. You can use your fingers, vibrators, or clit suckers to achieve clitoral orgasm.
What makes this type of orgasm a crowd favorite is that it's easy to achieve. Unlike the other types of Os in this list, you don't need to spend so much time setting up the scene or putting yourself in a sultry mood. A few minutes of foreplay, a few squirts of lube, and repeated finger flicks on the clit can already send your body into an orgasmic experience.
3

A-Spot Orgasm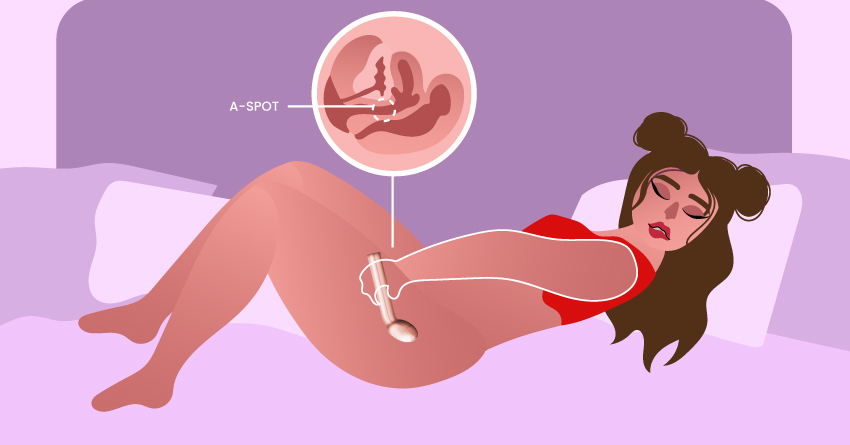 If you experience intense Os through deep vaginal penetration, you probably experience A-Spot orgasms. This type of orgasm for women can be achieved by stimulating the a-spot, also known as the anterior fornix zone or deep spot. It's 4 to 6 inches deep in the upper vaginal wall, right between the cervix and the bladder.
You can use your finger, vibrator, or dildo to stimulate the area. However, keep in mind that the a-spot doesn't have a distinct feature, unlike the g-spot with a spongy texture. You'll need to observe your body to determine if you're hitting the right spot or not.
4

Cervical Orgasm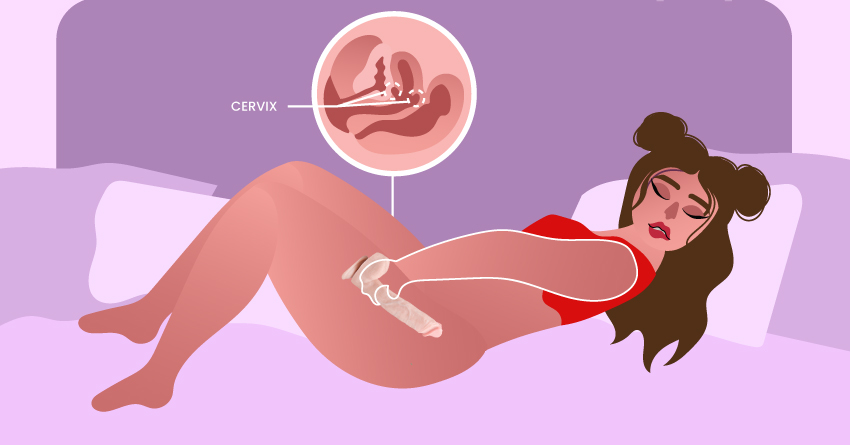 As the name implies, a cervical orgasm involves stimulating the cervix, known as the "doorway" to the uterus. It's located at the end of the vagina, 3-7 inches deep, at the lower portion of the uterus. Now, this is one of the trickiest types of orgasm for women, as most women can't easily access their cervix with their fingers; they'll need to rely on a dildo or vibrator to stimulate this area. However, most women still try to reach this type of climax as cervical orgasms are known to be "an out-of-body experience."
5

Anal Orgasm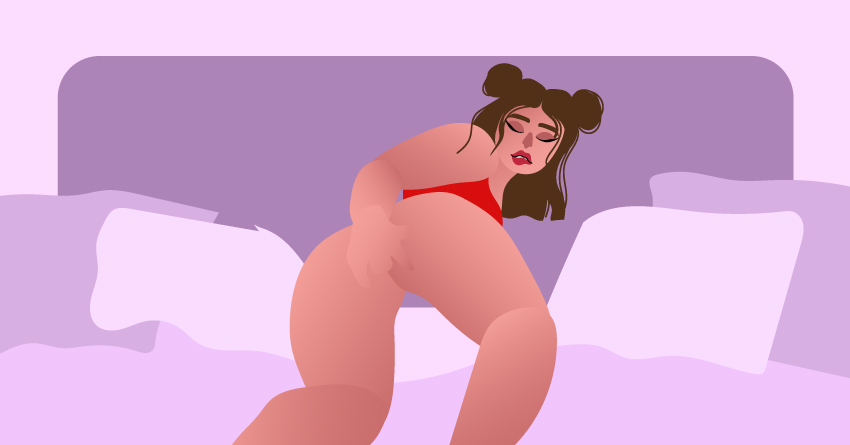 This type of orgasm can be achieved through anal stimulation; you can use your finger, butt plug, anal beads, anal vibrator, or dildo. You see, the anus is rich in nerve endings, so touching and playing the area can bring orgasmic pleasure. Not only that, but you can indirectly stimulate the a-spot through your anus.
It may be awkward at first, but once you're comfortable with stimulating those delicious anal nerve endings, you'll feel intense orgasms in no time. Keep in mind, though, not every woman can enjoy anal stimulation, so if you feel iffy about doing backdoor fun, don't force yourself for the sake of reaching an anal orgasm.
6

Nipple Orgasm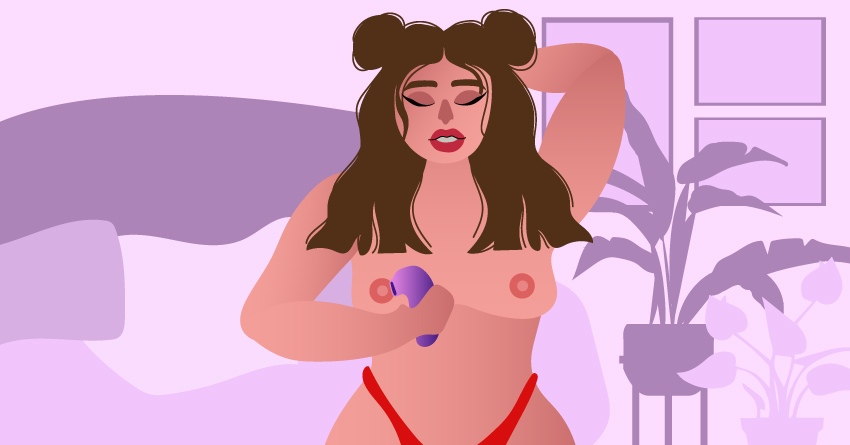 Most of you see nipple play as a form of foreplay. However, once you've mastered the art of nipple play techniques, there's a chance to reach the big O. This is because when your nipples are aroused, it sends a message to the genital sensory cortex, the same part of the brain that interprets genital stimulation. So when you're playing with your nips, your genital sensory cortex can perceive it as genital stimulation, thus leading to an orgasmic release.
For this type, you can use your fingers, sex toys, or your partner's tongue to stimulate your nipples. You can massage, rub, swirl, press, pinch, lick, suck, or nibble your nipples; just mix and match these techniques until you figure out what works best for your body.
7

Blended Orgasm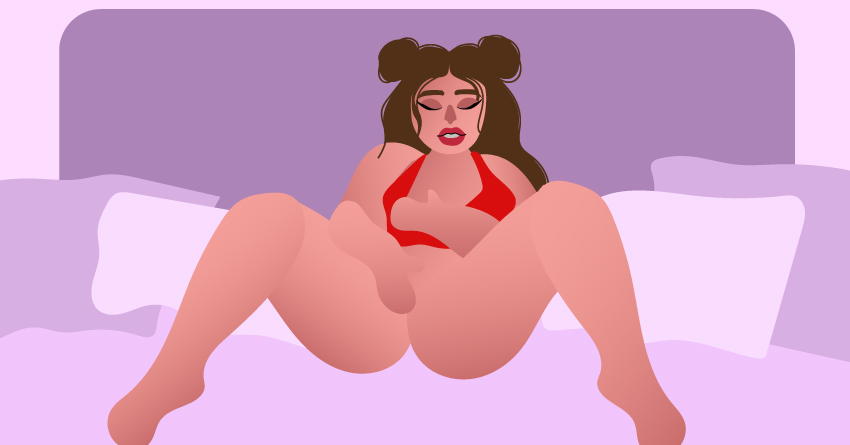 As the name implies, this type of orgasm can be achieved by stimulating multiple erogenous zones. For example, rubbing your clitoris and nipples. It may take some time to get coordinated when stimulating two erogenous spots at the same time, but with enough practice, you'll reach those heavenly blended orgasms in no time.
8

Syntribation Orgasm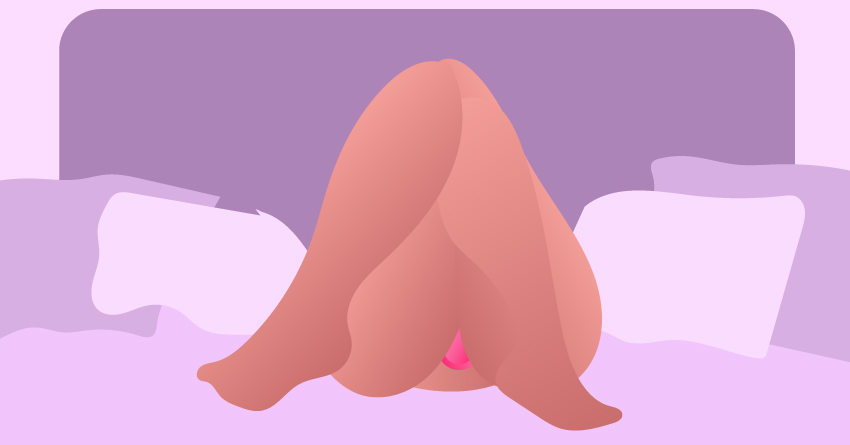 If you get off from squeezing your thighs, then you're probably experiencing syntribation orgasm. This type of orgasm for women isn't as talked about due to its unconventional nature. Unlike g-spot or clitoral orgasms, this orgasm can be achieved through performing Kegels while your thighs are squeezed together. It provides indirect pressure to your clitoris, sending pleasurable sensations to your body that often lead to a satisfying climax.
Best Female Sex Toys to Achieve the Big O
After learning about the different benefits and types of orgasm, we hope that this guide inspires you to experiment and discover ways to pleasure your body. And if you need some help, don't worry, as we have the best sex toys that can help you reach the intense climaxes you deserve.
Frequently Asked Questions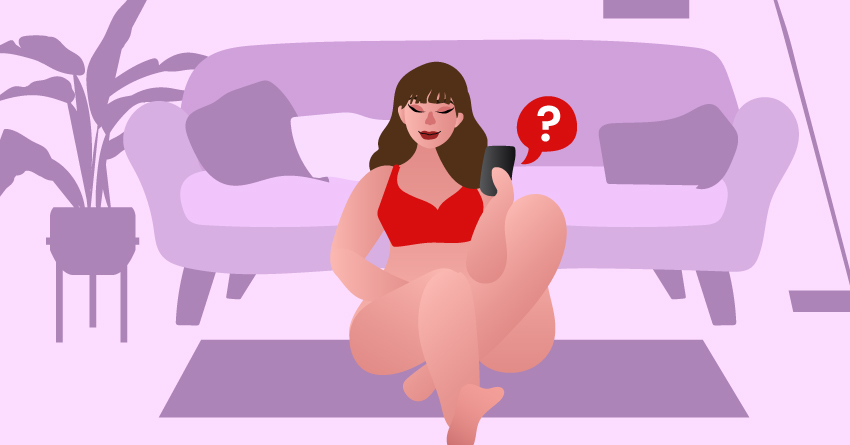 Now that you've learned what an orgasm feels like, the types, and its benefits, we hope that you're now seeing a clear picture of what a female orgasm should be. But if you still have some questions lingering in your mind, you can check out the answered queries below.
1

What's the best tip that you can give to women who are trying to orgasm?

Three words— take your time. No matter how good you or your partner are at stimulating your erogenous zones, you won't reach climax if you're not aroused or relaxed enough. This is why before doing the deed, make sure to set a reasonable amount of time to play with your body and release your mind from the stress.
2

I've tried everything but I just can't orgasm. What should I do?

If you can't cum despite experimenting with various stimulations and sex toys, you might want to consider seeing a medical professional about it.

You may be experiencing anorgasmia or difficulty in reaching orgasm. It's caused by certain diseases (multiple sclerosis and Parkinson's disease), gynecological issues, excessive alcohol and smoking, aging, and medications. You may also experience some psychological issues (anxiety, depression, financial pressures, and other mental health issues) that stops you from reaching climax.
3

How can I experience those body-twitching orgasms?

This all depends on your normal body response. If your orgasms are more the chill side of things, you can't magically reach those mind-blowing ohhs. But there's still hope. All you need to do is to experiment with various types of stimulation and orgasms. Try having both clitoral and G-Spot orgasm, or just go all in and attempt a cervical orgasm. Using various kinds of sex toys for women can help too.
4

Is it true that a bigger dick means better orgasm for women?

Not really. It's all about stimulation, sis. As long as your partner knows to stimulate your preferred erogenous zones and knows how to hit those sweet spots, you'll be able to reach those sweet Ohhs. Now, if you want to achieve cervical orgasm, even an above-average penis wouldn't suffice for that type of climax– you may want to rely on a longer dildo or vibrator.
5

Is clitoral orgasm considered immature?

If you're asking this question, then you've probably read about Sigmund Freud, the founder of psychoanalysis, on his theory that stigmatizes the clitoris and clitoral orgasm. According to him, any adult woman who masturbated through clit stimulation was neurotically trapped in childhood, and that the only way a woman can be fully mature is if they start orgasming through vaginal stimulation, aka intercourse.

However, this theory has been proven to be false by numerous experts and sex educators. The main reason why most women enjoy clitoral orgasms isn't that they're still thinking through the "child" version of themselves but because the clitoris is rich in nerve endings.

So nope, you're not immature for masturbating with your clit; don't let bad takes from men, such as this theory, affect the way you pleasure your body.
Takeaway
The female orgasm is awesome in all of its forms. If you're someone who isn't shaking their booties or screaming at the top of the lungs when orgasming, it's alright, sis.
Don't believe in romance novels. Don't consider porn films as sex-ed. Orgasms aren't supposed to be performative. It doesn't have to come with screaming, intense eye-rolling,  squirt, pee, and other shenanigans.
And if you're having difficulty in reaching climax, it's best to communicate with your partner about it. Don't fake it as it's just going to be unfair for you and your boo. You can also see a medical professional see a clearer picture of your case and resolve the possible issues. Have fun reaching those Os sis!