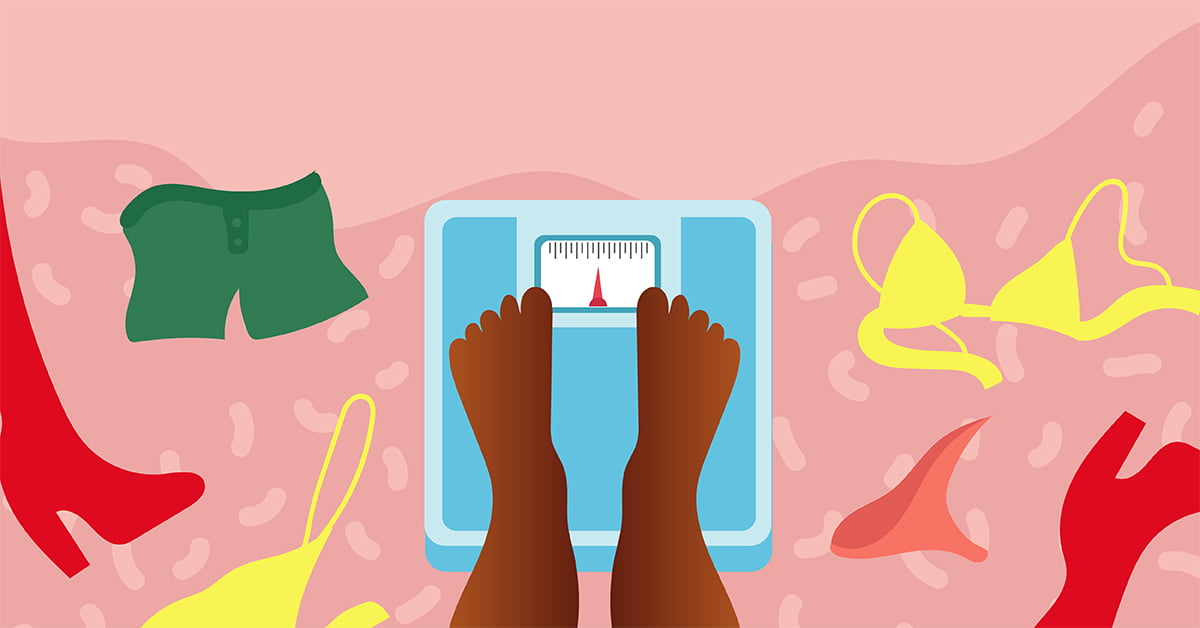 As most people say, the key to staying fit is to count your calories. You need to check the calories of every food, calories that you can burn on every gym session, as well as counting calories that have burned during sex and other act—yes you heard that right. Sex helps you burn calories.
Hitting the bedroom can be as beneficial as hitting the gym, take it from Khloe Kardashian, who admitted on counting the calories that she can lose during sex. She's even using a "sex calculator" to check the intensity of her bedroom sessions.
Some of you might find her statement ridiculous, but there's truth in what she's saying. Though sex isn't as effective as a normal gym session, you can still lose some calories while doing it.
"Okay I get it; getting laid can help me shed some calories… So how many calories can I burn from having sex?"
Well, you're in luck. For this guide, we will talk about the calories that are burned during sex, as well as on other intimate activities. We're also going to share some tips to make sex as effective as a workout, so stay tuned for that!
Calories Burned During Sex & Other Intimate Acts
Who knew doing the deed can help you shed some pounds? Here is the estimated amount of calories burned during sex and other sensuous activities. Take note though: these are just estimated—the calories that you can burn during the deed still depends on you and your partner.
1

Kissing: 68 – 90 Calories Per Hour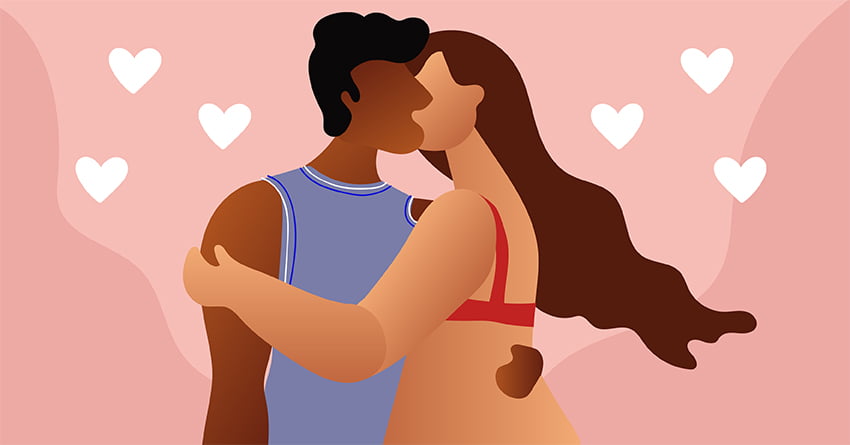 Aside from giving you the feel-good hormones and bringing you closer to your boo, kissing can help you burn 68 – 90 calories per hour, depending on the intensity of the act. If you're cuddling or petting your partner while doing it, expect to burn some more. You can also try kissing in unusual positions to burn more cals.
2

Making Out: 180-230 Calories Per Half-Hour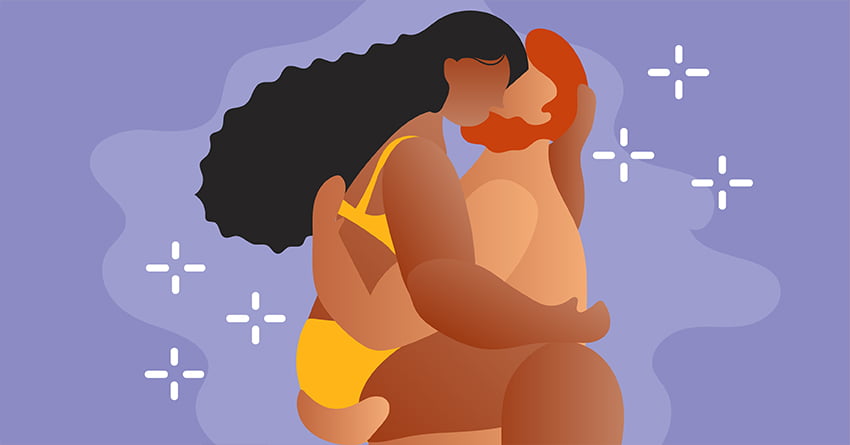 As things heat up, your body is also burning more calories. An intense make-out session can burn at 180 to 230 calories per half-hour. Why? It's because the anticipation can get your heart rate going. There's also a lot of heavy breathing and moaning during this, which gives way to a great calorie burn.
Same with kissing, you can amp up the calorie burn by doing it in unusual positions. You can also try turning off the air conditioner for awhile—the hotter the room is, the sweatier you'll both get, the more calories you can burn.
3

Massaging: 80 Calories Per Hour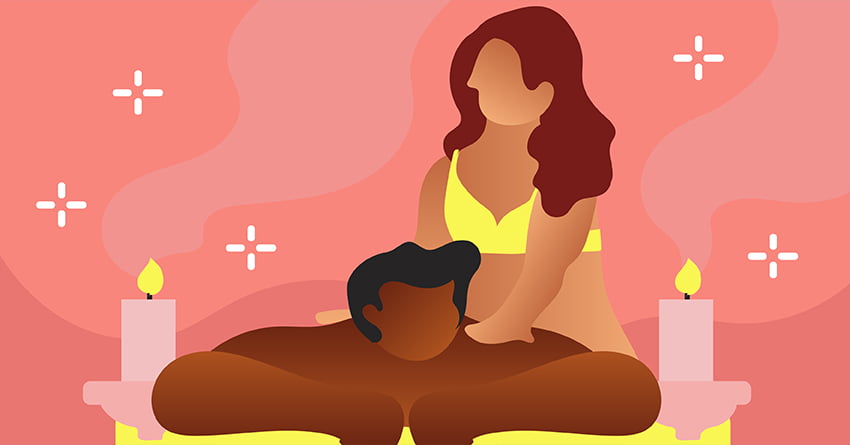 Give your partner some sensuous massage is a great way to show your love—and burn some calories! According to this article from Everyday Health, giving a massage burns about 80 calories per hour. It can get your heart rate up and kickstart your body to burn some calories.
Take note though, go slow and deep when doing this activity so you can more calorie burn from this. Make sure to stand up too as it burns more calories compared to sitting or kneeling.
4

Oral Sex: 200 Calories Per Hour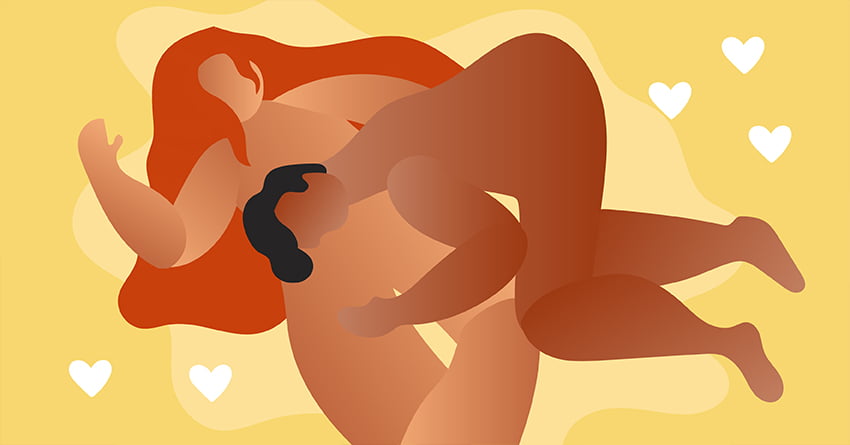 Yes, indulging in life's finest meal can help you burn about 200 calories per hour. This is according to the data by Perfect Fit, a sex-enhancer product line. Just like the other acts on this list, doing or receiving oral sex gets your heart rate up, turning your body in calorie-burning mode. So next time your boo insisted on not going down on you because they're not in the mood, show them this (or just find a new boo, smh.)
5

Having Sex: 150 – 220 Calories Per Hour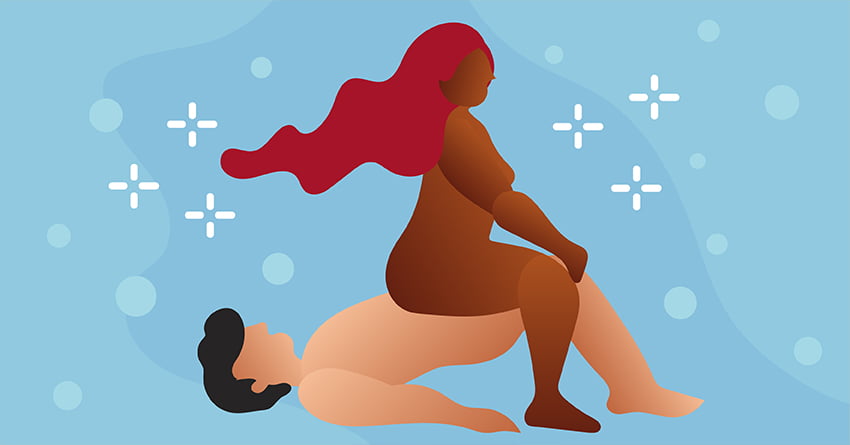 Moving on to the main course, the amount of calories burned during sex depends on the intensity of the act, as well as the position. But according to this study from PLOS ONE, women burned about 69 calories during a 25-minute session, while men burned around 100 cals.
Again, the calories you can burn during sex depends on the intensity of the deed. You also need to consider your role during the deed—are you moving more or are you just lying there while your partner's pumping in and out of you?
The position matters too. Some positions make women burn more, while other positions can make the man get more calorie burn. Here are the common sex positions and the calories that you can burn during the act:
Missionary: Men will get to burn 143 calories per half-hour while women get to burn 44 calories.
Cowgirl: Women can burn 122-220 calories per half-hour. As for men, they won't be burning some cals since they're just lying in.
Spooning: Women can burn 100 calories per half-hour, while men get to burn 110 calories.
Doggy Style: Since men usually do the thrusting, they get to burn 150 calories per half-hour. As for women, they usually burn about 100 calories per half-hour.
Standing: Women can burn 165 calories per half-hour, while men can burn about 220 calories.
How to Burn More Calories During Sex
Now that you've learned about the number of calories burned during sex, you're probably thinking that you're not losing that much. Though the calories burned during your sexcapades is only equivalent to about 2 hard-boiled eggs, at least you're burning some cals, right?
Also, you can amp up the experience and intensify your sexy sessions. Here are some tips to help you burn more calories during the deed. Read away!
1

Moan, baby, moan!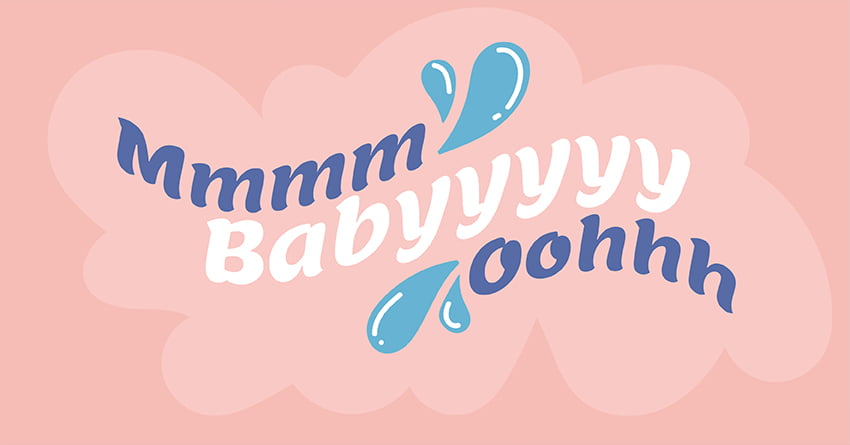 According to the data from Perfect Fit, a sex enhancer line, you can burn 18-30 calories per moan! With that, don't hold those moans, sweetie. Engage in dirty talk or simply moan your partner's name. As long as you're in a place where you can freely let go of those moans (aka not engaging in public sex), you'll do fine.
2

Go for looonger foreplay.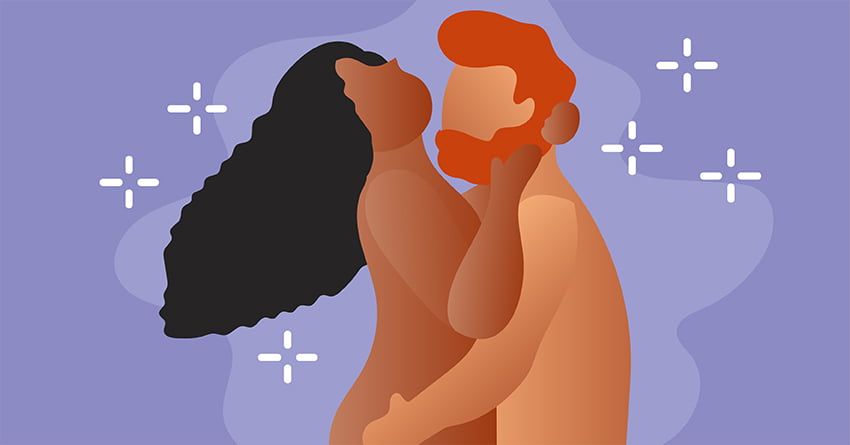 One of the reasons why most sex specialists don't consider sex as a workout is due to the duration of sexual activity. According to this survey, most heterosexual couples do the deed for at least 19 minutes on average, allotting 10 minutes of foreplay and nine minutes of penetration/actual intercourse. Yeah, you'll get to burn some cals, but it's not enough as compared to a normal workout routine.
Though it's possible to extend the time of the actual intercourse, it may still be not doable for some. With that, you should focus on having a longer foreplay. Indulge in slow makeout sessions. Get your first round of Ohhhhs from oral sex. Spoil your partner with sensual massages. If you want to get the calorie-burning benefits of sex, the intercourse should last longer than average.
3

Try acrobtic sex positions.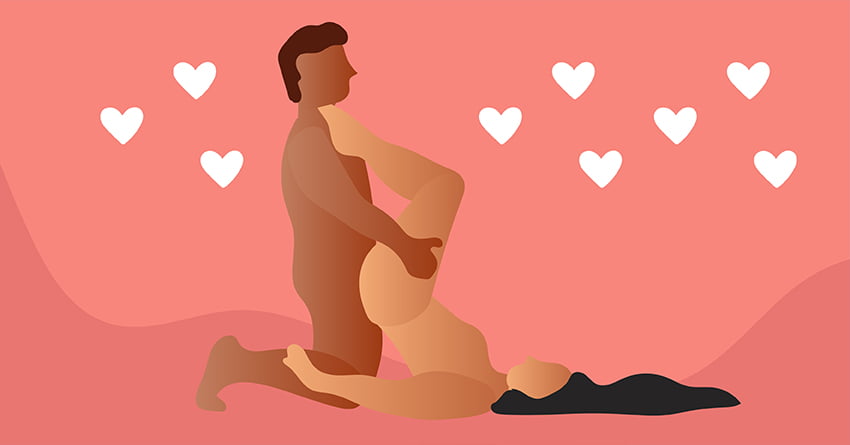 Get that Kamasutra and start trying unusual sex positions. It may be tough to try at first, but it's all worth it, especially if your goal to burn those calories. Just be careful though, you're sending each other on a sizzling frenzy, not in the emergency room. You can also use some positions straps and sex swings for better support.
4

Get those creative juices flowing.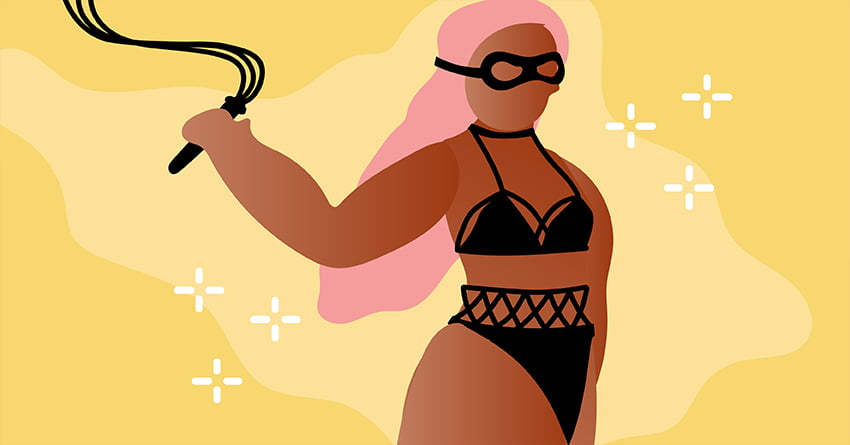 As we've mentioned on the 2nd point, the only way to get the calorie-burning benefits of sex is by having intercourse time. With that, you must get creative! Search for fun sex games that you can do with your partner, somewhat a pre-game before the actual play. If you're into kinky fun, have intense BDSM plays before sex or even have roleplays. Aside from burning more calories, you'll get a much enjoyable sexperience.
5

Put on a show!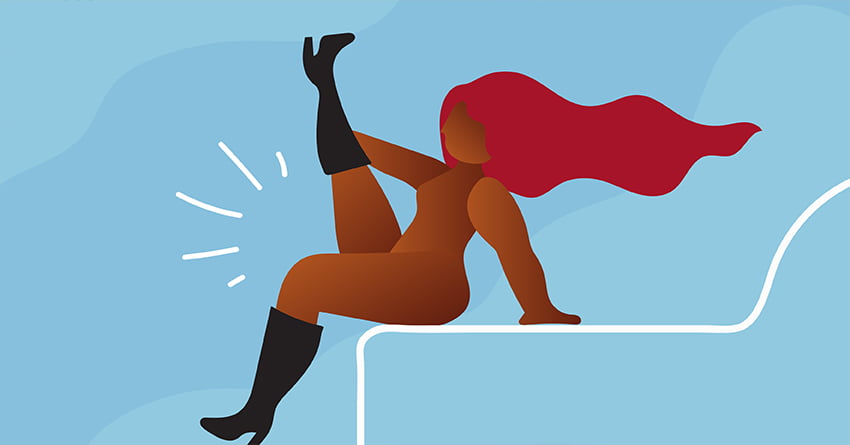 Serve your boo some real hawt-stripping realness! Grab those dancing shoes and channel your inner hoeness. Instead of just diving into the deed, tease your partner with some lap dancing and stripteasing. By doing so, you're not burning more calories but also giving your boo a grand 'ol time.
Takeaway
Sex is a great way to burn some calories. As long as you're doing it for at least 30 minutes, you'll surely get some calorie-burning benefits from the act.
Take note though, don't quit your workout routine for this! Though sex can be as beneficial as hitting the gym, you wouldn't get your desired results from intercourse alone. Think of sex as a fun side workout—if your goal is to shed some pounds, continue your gym sessions, sweetie.
Also, don't focus on the calories burned during sex. Focus your energy on getting intimate with your partner and making sure you're both getting great joy out of the deed. Keep on "exercising" and get that body moving!