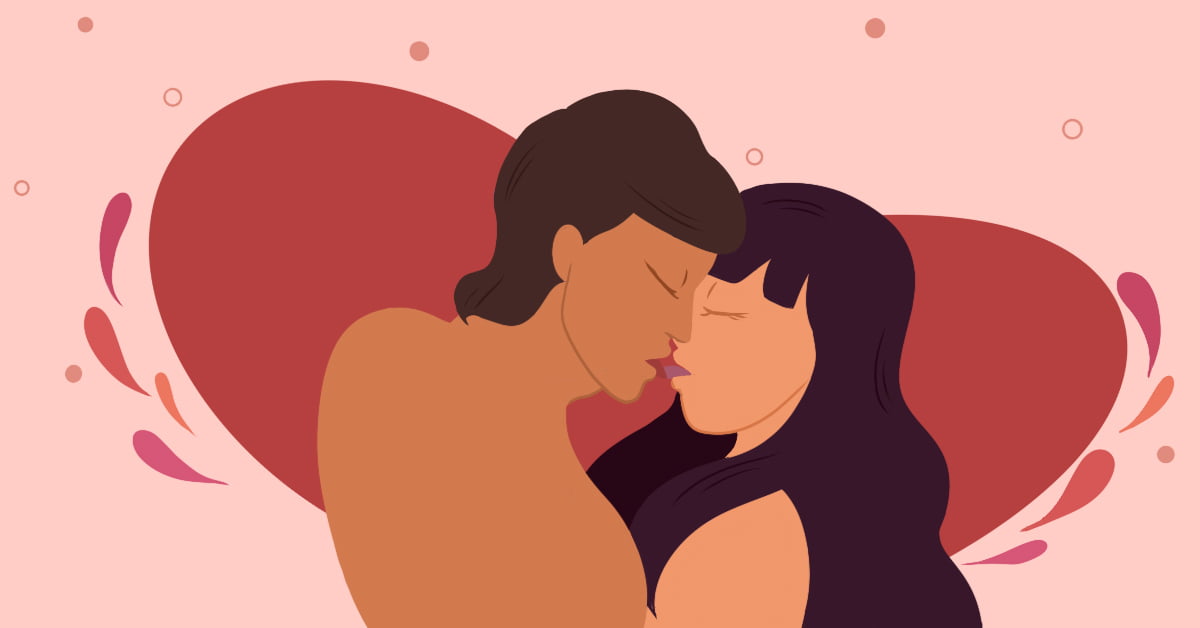 French kissing can get hot and heavy when you're doing it right. And while it doesn't always lead to sex, it does result in intense make-out sessions. Just imagine those buds of nerve endings on your lips getting stimulated and caressed as the two of you explore each other's mouths. Your lips are dancing to a tune only you and your partner can hear, and there's a rhythm you have to keep up with. It's a magical moment shared between the two of you. If only French kissing was that easy…
Now, if you're preparing for that first kiss with your crush or your lover, and you're freaking out because you may end up giving sloppy kisses that can result to you earning a reputation of a bad kisser (oh, the horror!), the best advice we can give you is to chill. No one starts out as a master at something they haven't done before. It takes practice and lots of experimentation.
But if you want to be ahead of the game, keep reading to perfect that French kiss you've been hearing about. And even if you think you've already earned a Ph.D. at French Kissing, there are still a few tips that you can add to your arsenal of smooching techniques.
How did 'French Kiss' get its name?
Before we get into action, you might be wondering about the origins of the term 'French Kiss'. Well, there's no concrete explanation about the name, but one of the most popular theories about its origin is that it was coined by American and British servicemen.
During World War I, the foreign servicemen in France were struck by the intense and passionate way French women kissed. When they returned home, they used the term "French kissing" as they tell their sultry escapades to their compatriots.
In line with this, Sheril Kirshenbaum wrote in her book "The Science of Kissing: What Our Lips Are Telling Us" that the "French Kiss" was popularized by American travelers who experienced the fiery kissing technique in France. On the other hand, other people believe that the term was made because of the French people's reputation for adventurous and lustful sex practices.
12 Expert-Approved Tips on How to French Kiss
Ready to experience the most whimsical and passionate kiss of your life? Well, to experience that, you've got to keep in mind some tips and techniques when indulging in this act. Let's dive right in!
1

Have a willing partner aka get consent first!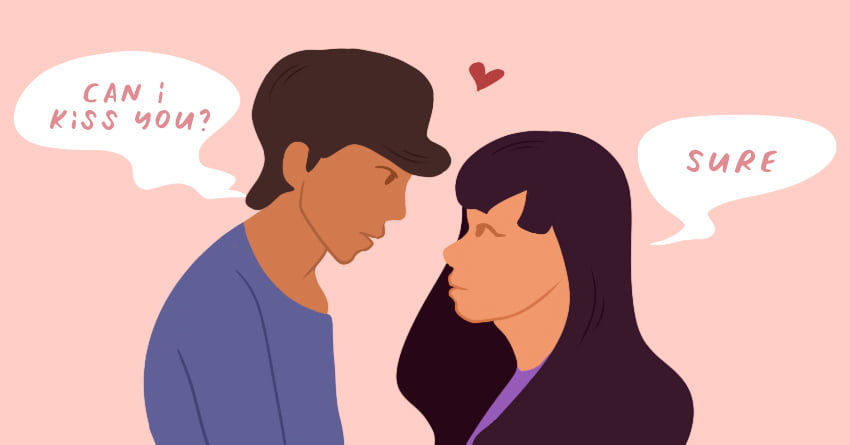 If you really want to be a master of tongue kissing, you have to get yourself an actual person who can reciprocate and give you feedback on how your lip-locking skill is doing. Obviously, your chosen partner needs to be a willing participant in this kissing rehearsal of yours. Do it with someone who you think you can have fun with. If you're feeling brave, ask your crush out on a date and try it out with him.
2

Have a minty fresh breath.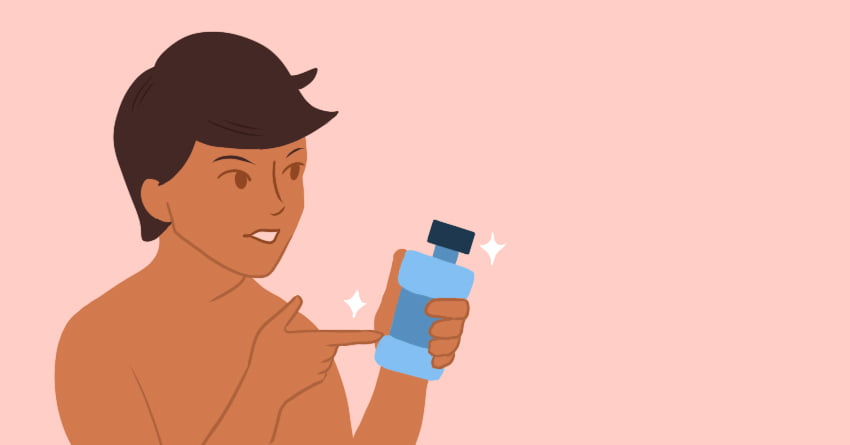 If your mouth smells like a rat just climbed in there and died, there isn't going to be that many people who'd want to be exchanging spit with you. Trust us on this. Pay attention to your oral hygiene so you can have fresh-smelling breath throughout the day. Pop a mint or use mouthwash to get rid of the taste of the onion rings you just ate.
We're not saying you have to obsess about your breath every damn time when you're thinking of French kissing someone. Just don't keep popping those mints or excusing yourself to go to the restroom to use the mouthwash every five minutes. That only makes you seem too eager.
3

Make sure your lips aren't all dried up.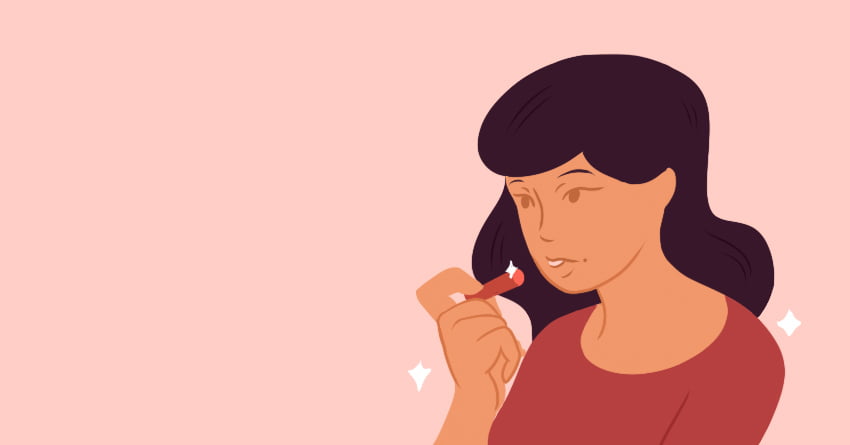 Lips that are dry and cracked can be really distracting when you're kissing someone. So aside from your breath, you also need to think about the state of your lips. Whether they're in good condition for kissing or they're better off as sandpaper.
If you're prone to dry lips, make sure you always have a Chapstick in your purse or whichever lip balm you prefer. As long as you get those lips moisturized.
Your dry lips can also be a sign that you're dehydrated. In that case, just chug a glass of water for a quick and easy solution. Now, if for whatever reason you can't get your hands on water or lip balm (maybe you're stuck in a desert), you can always just lick your lips to bring back moisture. Simply run your tongue over them and maybe press or nibble on them slightly.
4

Find the right timing.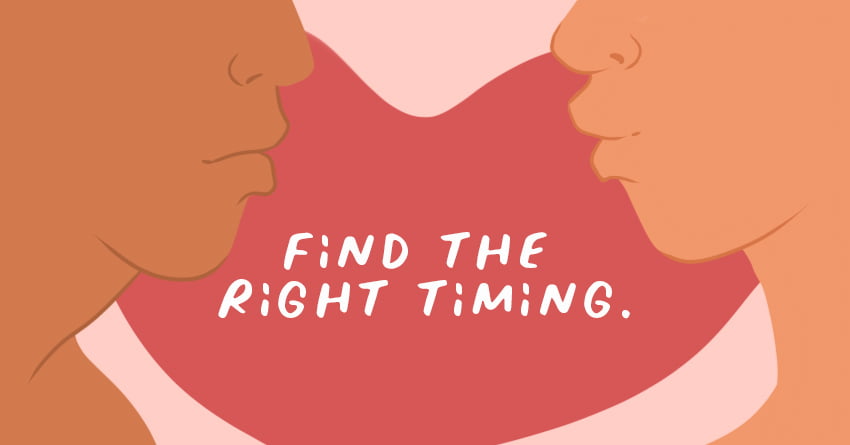 You don't just jump in and go for it. Well, that can work but not all the time. That's too risky. If you don't find the right opportunity for a smooch, you can end up with a slap to the face. But how do you know it's the "right opportunity for a kiss"?
It's usually when the two of you are somewhere private. It can be in the backseat of your date's car, bedroom, or even in the dim part of the park. You also have to be attentive to your partner's body language. Is he leaning in closer to you? Are his eyes traveling to your eyes then moving down to your lips? If he's showing these signs, then you got an opening. Or if you don't want to keep guessing about your partner's intentions, you can always just ask.
5

Build a momentum—there's no need to rush!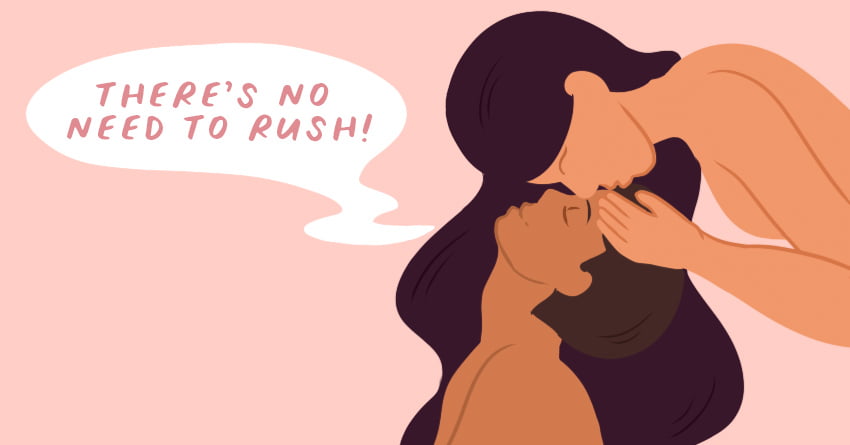 Ease up your partner into the tongue kissing. Build up momentum first and don't just shove your tongue down their throat. That's not a very polite thing to do. Give subtle but teasing kisses. Try kissing your partner's forehead, nose, behind the ears, then the top of the lips. Graze each other's tongue, nibble, and suck on the bottom lip. Chase each other's tongues then increase and slow down on the pressure.
Take your time. There's no need to rush. Think of it as if you're sharing ice cream with your partner. If you eat it too fast, you can't really enjoy it for what it is. You take small scoops and savor each one as it slowly melts in your mouth. That's how French kissing can be. You relax your mouth, share a tender and feathery light kisses, and focus on building momentum.
6

Focus on the moment and be passionate.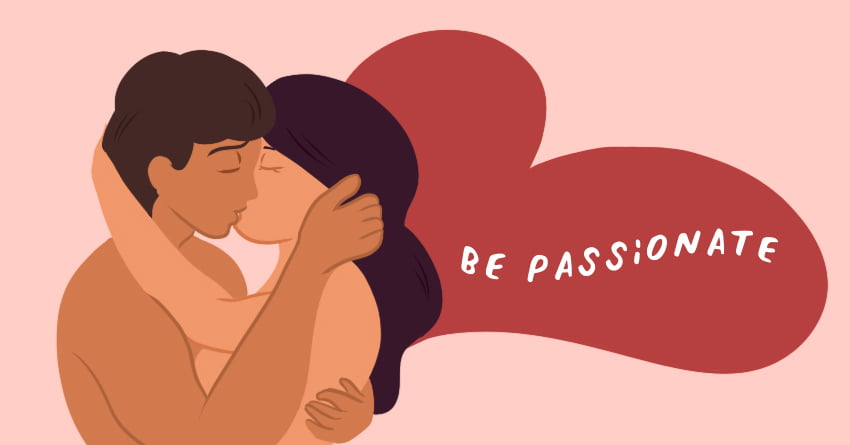 It's hard to be in the moment when you keep worrying about your kissing techniques. You're going to be a ball of nerves if all you ever think about is how well you're performing. This isn't an exam; you don't get a license if you pass the test. So put those worries to rest and let your passions take over. That way, you can go with what feels natural for you. Show your partner that you want to create a deeper connection with him, or that you want to be intimate with him. If you can do that, your partner is going to get the feeling of being wanted and may reciprocate the same passions as you've shown.
7

Tilt to one side—don't be too stiff!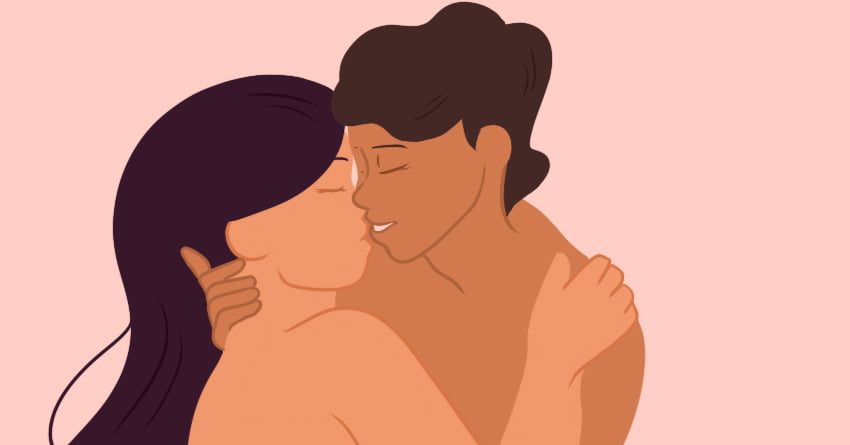 We don't want any nose injury to happen, so to avoid bumping your noses, tilt your head to the opposite direction of your partner's. But as always, this rule isn't set in stone. So don't sweat too much about it. There may be times when you and your partner are kissing each other with your heads in the same direction. If that's the case, you're both going to naturally find a comfortable position and tilt your head to the other side.
8

Don't get overboard with the tongue.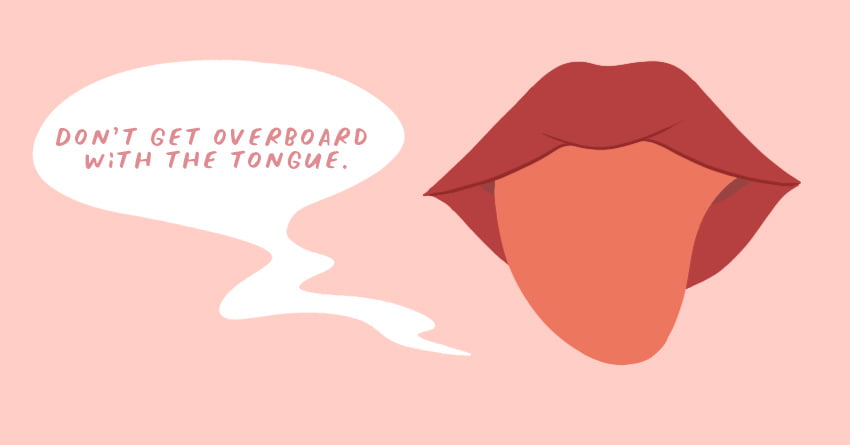 While French kissing generally means kissing with tongue involved, you can get a bit overboard on this and end up slobbering on your partner's mouth. That's not cute. At all.
Be careful not to extend your tongue too far down your partner's throat, or have too much thrusting power. You're just going to end up making your partner feel uncomfortable. It's a common rookie mistake but now you know better and are aware that it's one of the don'ts in French kissing. As we've said before, there's A LOT of nerves that can be found on the tongue. So when the tongue is involved, a little really goes a long way.
9

Put your hands to good use.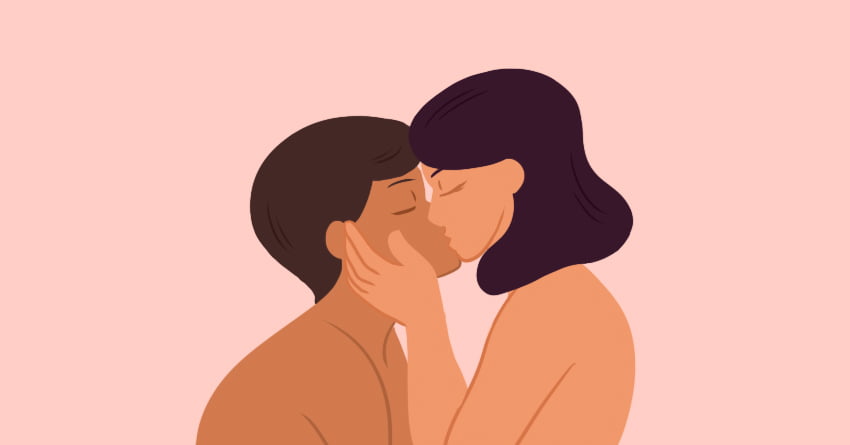 When kissing, you don't just stay still and let your lips and neck do the moving. Your hands can also be part of the action. They don't need to stay awkwardly on your sides. Put them to good use by placing them on your partner's chin to slightly incline your partner's face. Or on your partner's back just so you can better feel their warmth on you. Or rub their elbow or knee to add more stimulation. You can even put them around their neck so you can grab them closer to you. Engage your hands to make the kissing act more romantic and sensual.
10

Keep on breathin'.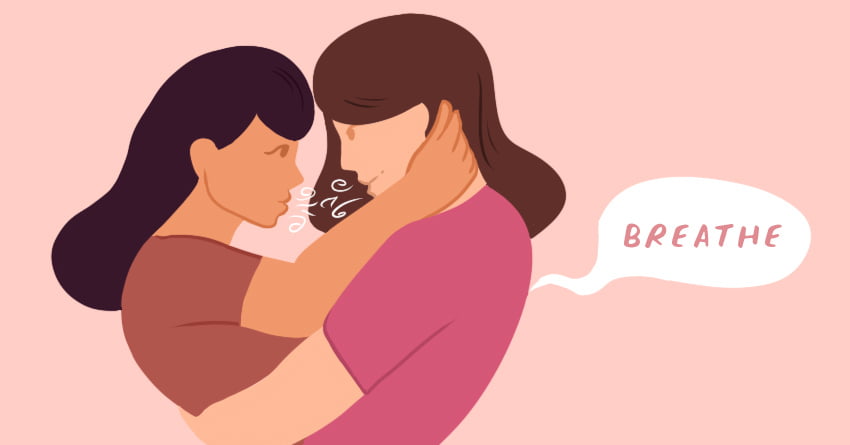 Unless you're a superhuman who can breathe through your ears, don't forget that even when your whole body is on fire and your tongue is busy exploring your partner's hidden sensual spots, you still need to breathe through your nose. Which is kind of a challenge when your faces are stuck to each other. Take pauses in between and look into each other's eyes. Smile and let your partner know you're having a good time.
11

Laugh off the mistakes.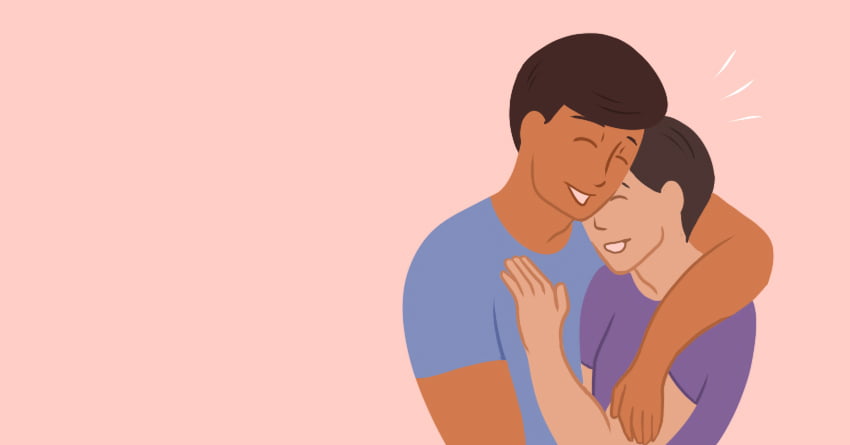 We're all hoping you nail your French kiss the first time you do it. But unfortunately, that's not always going to be the case. But even if you do mess it up, there's no shame in that. Be honest to your partner and just outright say you're not an expert but you're a quick learner and what you lack in experience, you can make up for in creativity. Just be chill about it. Make jokes and enjoy a good laugh to ease up the tension. As long as you're with someone who genuinely wants to spend time with you, then it's good in the hood.
12

Never forget to communicate.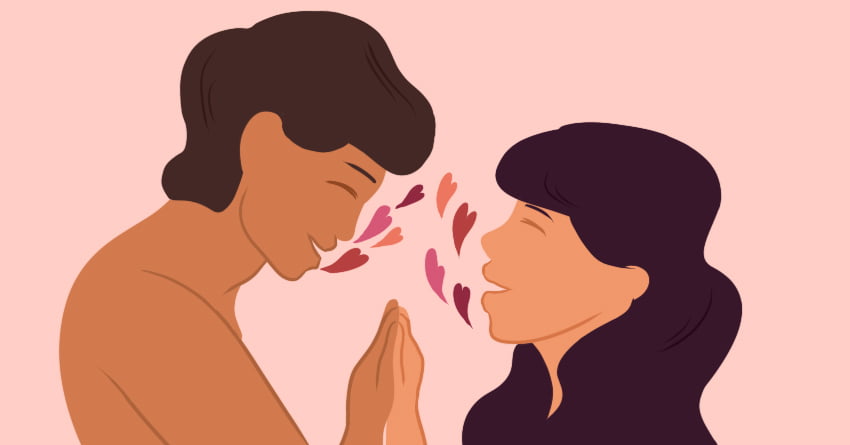 Communication is the keyword here. Talk to each other and be open about what you like and don't like. Ask whether there's an area you can improve on and if there is, how can you improve on it. Being honest like this, makes you realize your mistakes and gives you good pointers so you do better next time.
Takeaway
Before you indulge in some steamy kissing, remember that practice is the key. Even if you've read or watched countless how-tos; if you're just making out for the first time, don't expect to be perfect just like the movies. Movies make it look so romantic and natural. It's a picture-perfect scene that tricks you into thinking that French kissing is as effortless as breathing. But reality doesn't work like that. You need some time to master the technique and give your partner the alluring kisses that they deserve.
Also, learning how to French kiss seems rather easy when you're just reading it on a website. But now that you've gathered what you can, it's up to you to test out what you've learned here in real life. Good luck!