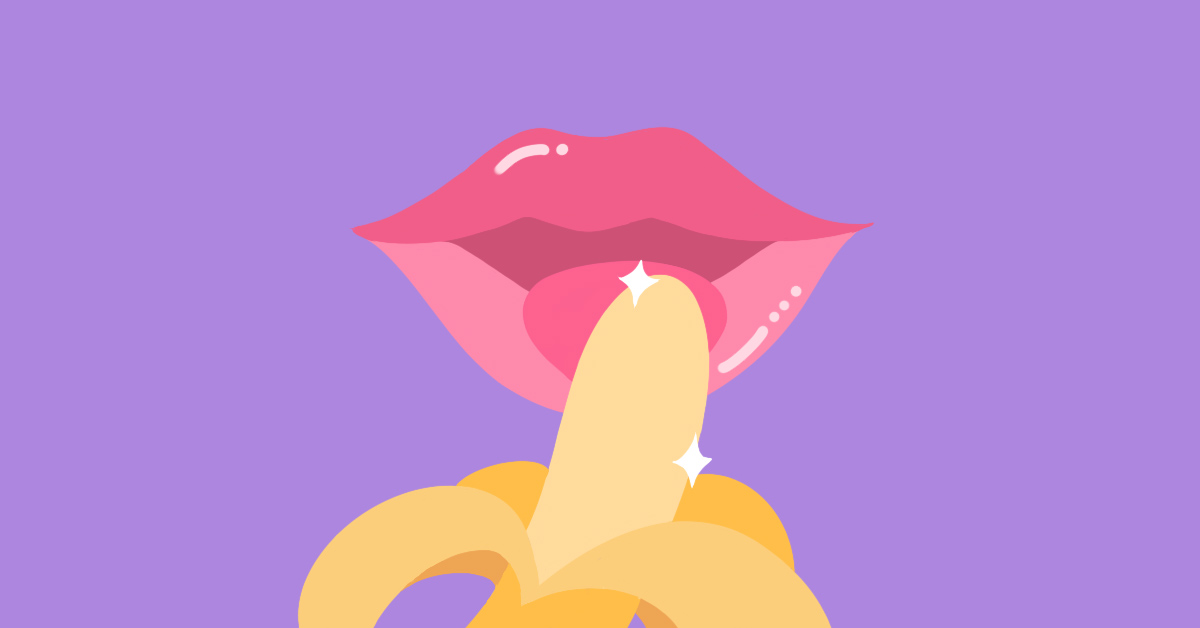 Blow jobs are amazing. Well, I don't have a dick so I'm not exactly sure how great it is for guys. But for the ladies, having a man under her sweet mercy is very much of a turn on. Seeing your man writhe, grunt, and loll back in bed, all because of you, is satisfying in its own way and just damn right a great way to get your panties soaked.
Blow jobs can be one lady's signature move. You can have a man addicted to you and only you just because he can't forget the way he felt inside your wet slippery mouth. On a surface level, giving head doesn't really sound that hard at all. It's all about his dick in your mouth, right? How hard can that be? Can't really screw that up.
For the inexperienced, chances are, when you get down on a man, you're probably going to do an awkward job of it. If you find your hands shaking and unsteady, don't sweat it. And if it's your 100th time, yet you still don't think you've reached pro level, then you may want to do a little bit of brushing up on your technique.
And if we're talking about giving professional level blow jobs, no one can really compare to your boyfriend's favorite pornstars. If you're worried that your blow job skills aren't on that level yet, don't. For one, blow job for them is, well… a job. They include that skill in their resume. You, on the other hand, are only doing this on the sideline and only doing this uhmm…for the betterment of mankind?
Whatever your reasons are, we got you covered. We're going to give you a guide on how to give a blow job like a professional pornstar. After reading this article, let's just say, your boyfriend is going to have amnesia once you put your new skills to use.
The Blow Job Build Up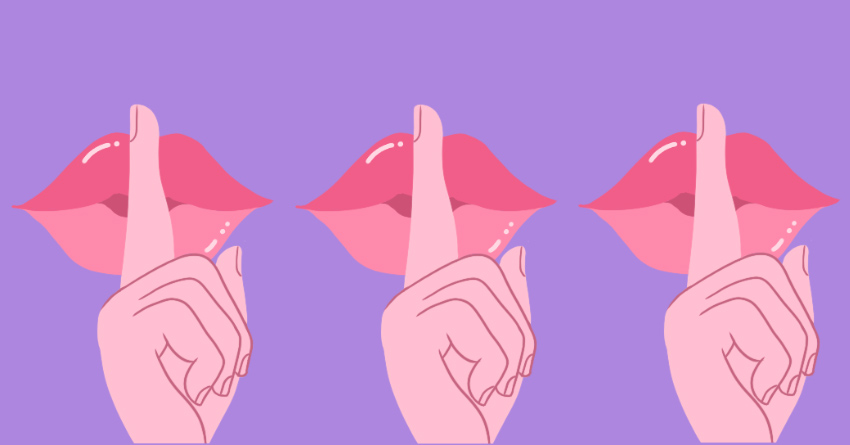 Pornstars may like to start with the whole sucking business straight up but the thing is… you're not actually a pornstar, so we want to give you a few more valid pointers that are going to help your cause. While it may be tempting to get right to it, we're going to suggest you don't do that. Slowly building a momentum, tickling his imagination, and creating sexual tension, can get him thinking about you throughout the day and definitely eager to have you in his bed, or on your knees.
And besides, you may think that all men are ready for sex in any time of the day but that's not always the case. Sometimes, you gotta help him get to that mood. Don't worry, with our tips, it's not gonna take him long to get to that point.
1

Find You Inner Seductress And Take The Lead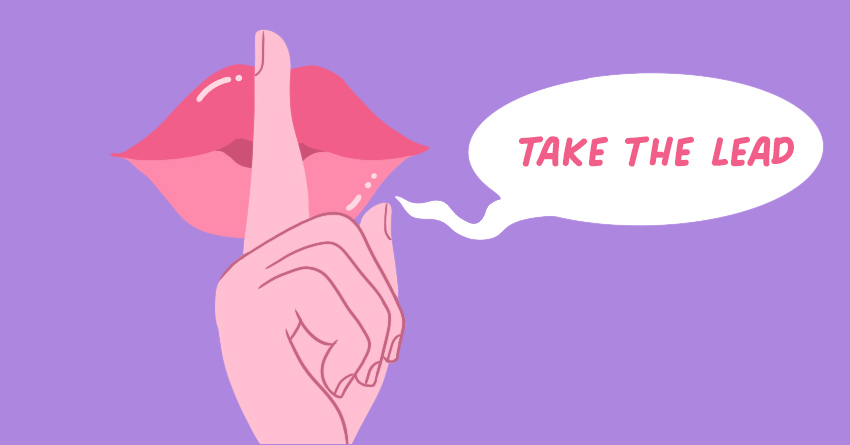 Every girl has an inner seductress in them just waiting to be unleashed. Put on the charm and make that bold move. You don't always have to play coy all the time and let the man do all the pursuing. You can switch gears and take the initiative instead of just patiently waiting for him to lead the way. The thought of being desired by someone who can barely contain themselves can be an intoxicating feeling. Your man feels the same way too!
Now, remember, your attitude has a lot to do with this. If you show him that you're really interested in having him in the naughtiest ways possible, you can bet he's going to be a willing accomplice.
2

Send Dirty Texts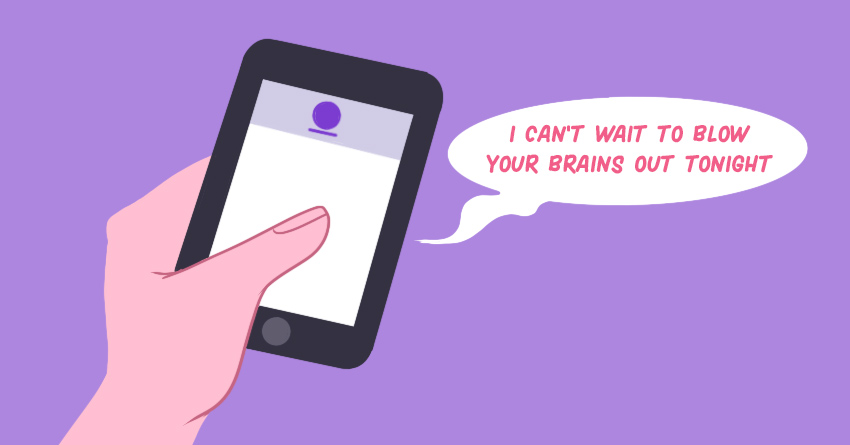 Okay, I'm going to admit. This one's my personal favorite. There's nothing quite like sending sexy messages back and forth throughout the day. If he's out on an errand or at the office, tell him what's in store for him the next time you guys meet. You can be explicit about it, or just vague enough but still giving him an idea what your lips want to do to the bad boy in his pants. And just to take it up a notch, send him that sexy selfie you've been saving for special occasions like this.
3

Touch Him… But Subtly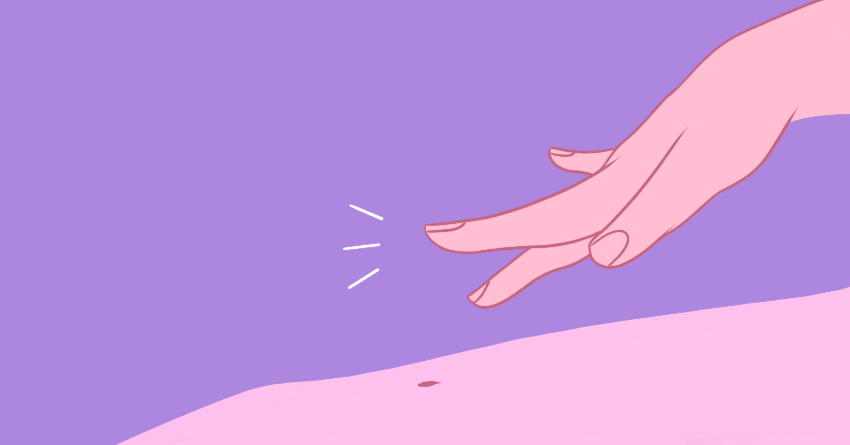 If you're out with your man, being full on intimate can be a challenge. But you can make that work in your favor. You're at a restaurant with him? Give his thigh a light squeeze. Subtly brush your hand over his arm up to his neck. Accidentally bump his junk with your ass. You get the picture. Watch as his eyes get that spark. Keep teasing him till you reach home.
There're more ways to get him in the mood of course. You can experiment with this and find out what particular things can set his pants on fire.
The Blow Job Foreplay
By now, you're probably keen on getting to the actual blow job business. We're going to get there, but close those lips for now. You need to hear about this part too. So you executed the first part perfectly and now you got your man all turned on. Here's what you should do next.
1

Sensual Dick Rubs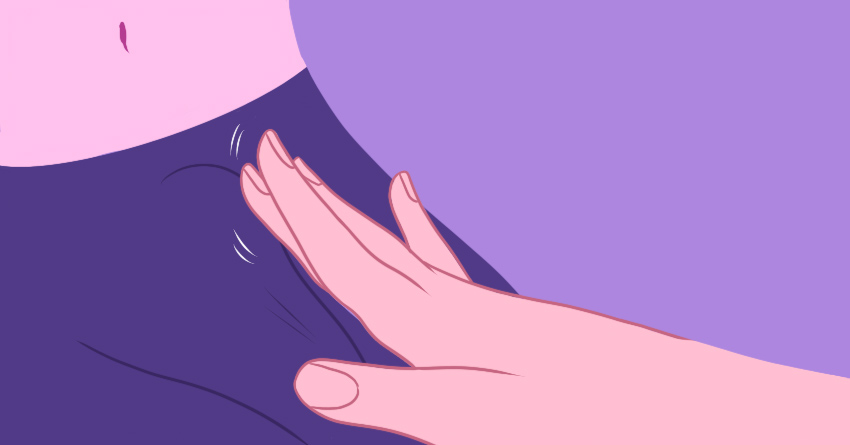 Better to do this with his pants still on. Sensual dick rubs can be done while the two of you are innocently just huddled up on the couch watching TV, or while you're in the middle of a hot and heavy make-out session. There's really no math involved here. It's as simple as having your hand on his crotch and giving that area a massage. You can go easy on him, or you can squeeze and let go.
He's going to want to take his pants off. You can help him out with this. Unzip his pants and grab for his dick, and continue where you left off. Try going for his balls too. Massage them in your hands, roll them over, press and release.
2

Path Made of Tiny Kisses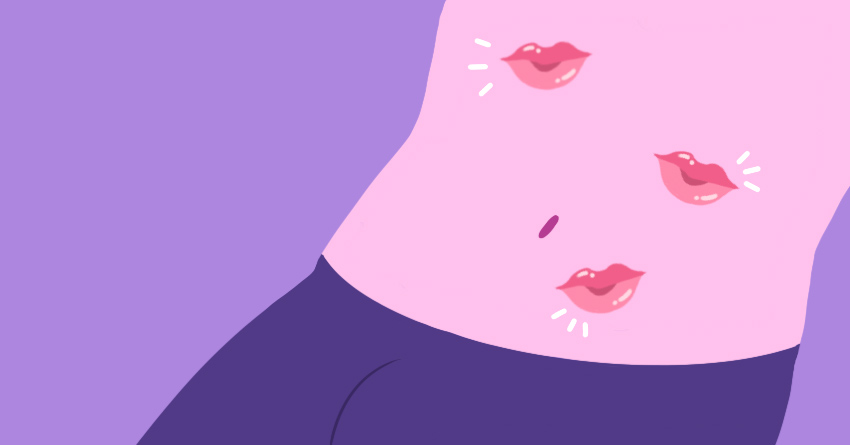 Leave tiny kisses all over his sensual areas. Lick, suck, and bite his earlobe. Breathe out hot air on his neck. He's going to shudder or moan from it, either way, he's going to love it. Slowly make your way down to his chest, then belly button, leaving tiny chaste kisses along the way. When you reach his waist down, you're going to be rewarded with his raging hard-on.
3

Ask Him How To Do Him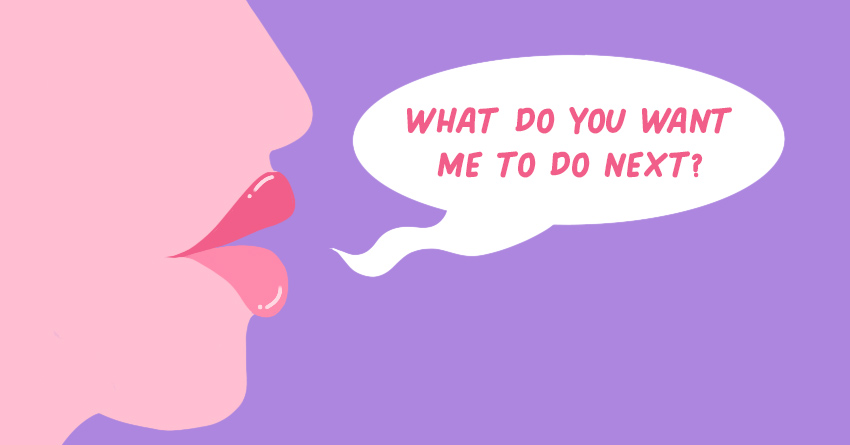 After massaging his dick and kissing him in his sensitive spots, you can take a quick pause. Ask him just what he wants you to do next. Of course he's going to want you to give him a blow job. The question has nothing to do with being polite at all. Saying his intentions out loud just makes for a very erotic scene. Hearing him say it also lets you know that his pleasure is totally under your control which only adds to your turn on.
Now that you're done with the build-up and you've had your blow job foreplay, it's time to put your man out of his agony. Enough playing around.
The Actual Blow job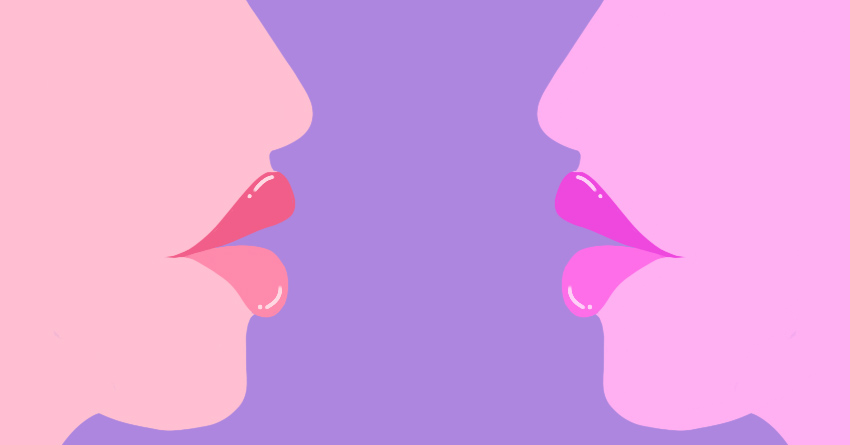 At this point, it's safe to say that your man is about to go crazy with the anticipation and is now horny as hell. He wants you to deliver what you've been teasing him with earlier. And you are going to deliver. With much enthusiasm and the technique of a seasoned pornstar.
1

No Such Thing As Too Much Spit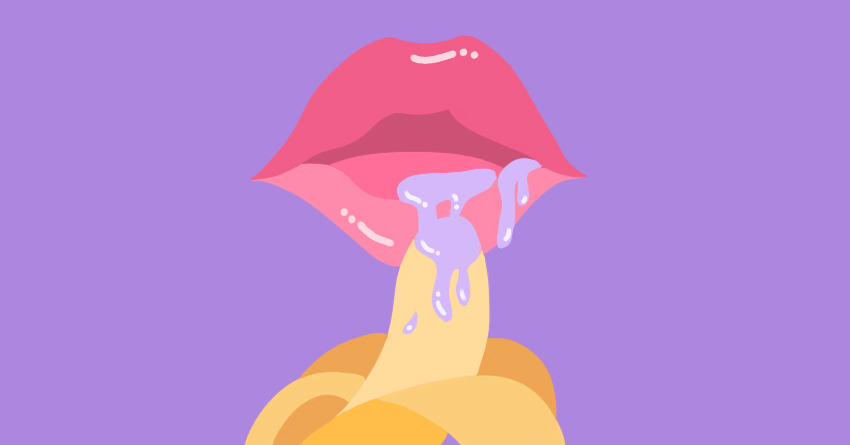 Blow jobs are just one of those things you're allowed to be sloppy. The more spit, the better. The penis just doesn't have enough lubrication so you have to provide for it yourself. Sure, there's the precum. But come on, that's actually just a bead of lube on an average of what? A five inches penis? That's still not enough lube. Feel free to spit on your man's dong. Drool all over it. Don't stop till you're making threadlike spit as you pull back from his penis. And if you feel you're not hydrated enough, then giirrrl, go drink a glass of water.
2

Your Fangs Teeth Are A No No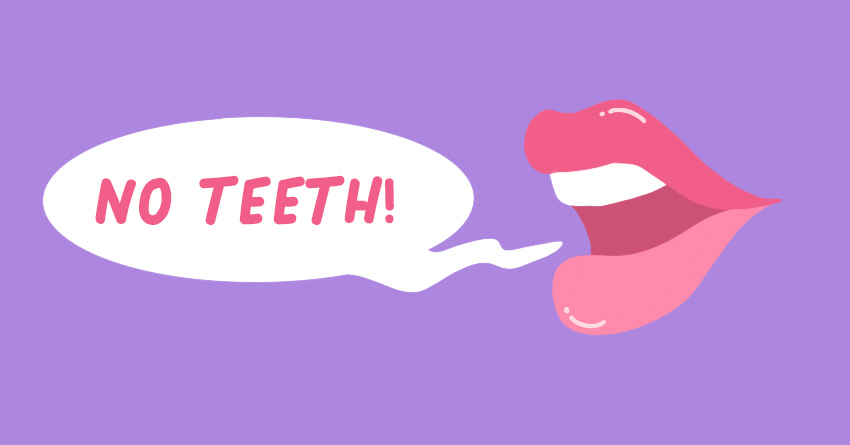 When I was in high school, my friend raised a very interesting question about giving blow jobs. She asked (as innocent as a high school girl from a Catholic school can) whether it was safe to give a blow job if a girl had braces on. She had me giggling then. But now that I think about it with a more, ahem, mature mind, I realized my friend was actually asking the right question.
If you're giving a blow job, let it be known that teeth—braces or no braces—are not welcome. The penis is way too sensitive, a little scrape from your teeth can feel like torture for your man. If you don't want his dick to shrink and curl up in defense mode, always watch out for your teeth when you have him in your mouth.
3

Lick Him From Base To Tip Like You're Licking A Lolli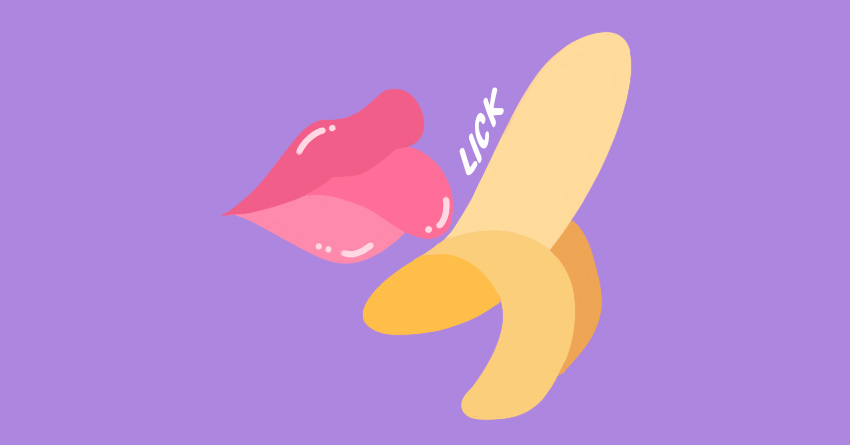 You've licked a lollipop before, right? It's not that much different with what we're suggesting. Keep your tongue flat and broad. Now lick his entire length, from the base, up to the tip of his dick. Give his tip a few extra licks but don't go overboard with this. A man's urethra can be super sensitive.
Truth be told, your tongue is going to have many uses during the entire blow job process. The lollipop method is just one of them.
4

Don't Rush, There's No Taxi Waiting Outside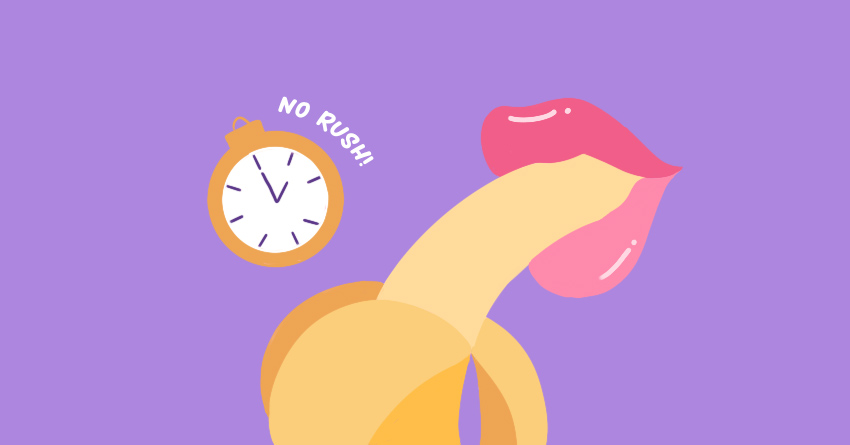 If you're thrusting too fast, there's a higher chance you're going to hurt your man. Remember the no teeth rule. He's not going to enjoy it, since he's going to be way too worried about his poor dick. And you're not going to enjoy it either, since you fail to give yourself the time to get into it. Allow yourself to immerse in the act of giving a blow job. Take your time. You got the joystick in your hand so you may as well enjoy the ride.
5

Don't Go Too Soft, It's Not As Fragile As You Think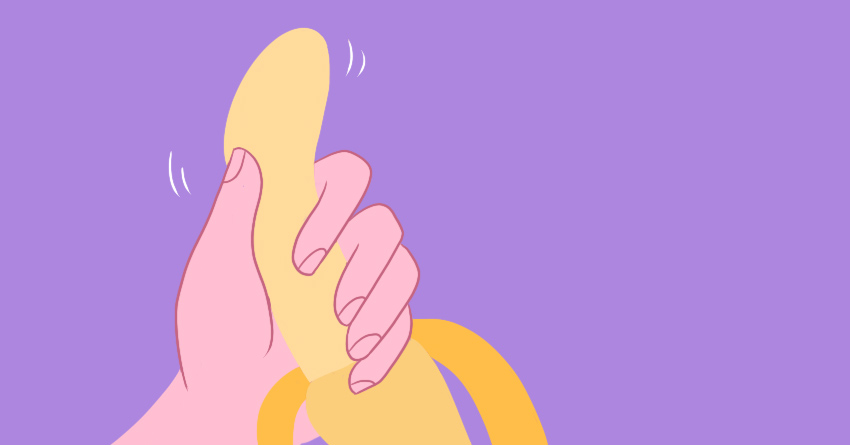 You ever watched porn and hear the guy demanding that the girl suck him harder? If you haven't (which we doubt), then we're telling you now. That scene is actually not too far from the truth. We've repeatedly mentioned how sensitive a guy's penis is, but don't mistake it for something that's fragile. You can pucker your lips, suck him hard, and pump his dick as you please. And it's not actually going to fall off. Keyword here, hard. But not too fast.
6

Moan Like You're Drinking Water After A 10-Year Drought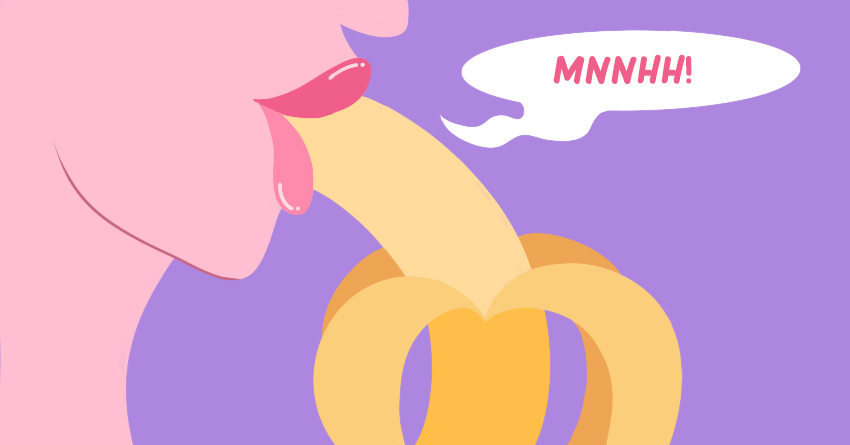 Your boyfriend loves the sound of your moans. He interprets it as you finding pleasure in his dick. So yes, moan like you've been in a draught for 10 long years and you're finally blessed with rain. Let him hear you make that sultry sound at the back of your throat. And even if he hasn't elicited that sound from you, there's no harm in faking it till you make it. If at first you were just pretending, you may be surprised to find yourself moaning for real.
7

Make Gurgling, Sucking Noises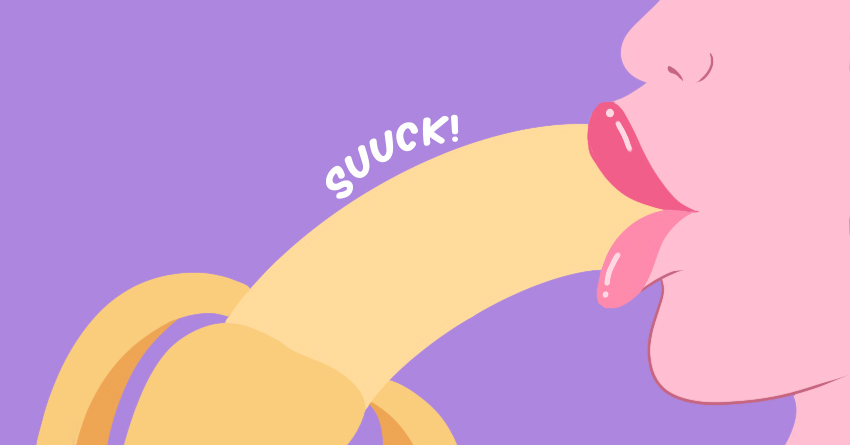 Again, this has to do with the auditory senses. Men just love to hear that thing you do with your lips while you suck him dry. It heightens his arousal to hear you gurgle with your spit and smack those gorgeous lips of yours. Do it so with great fervor.
8

Express In Words How You Love To Suck His Dick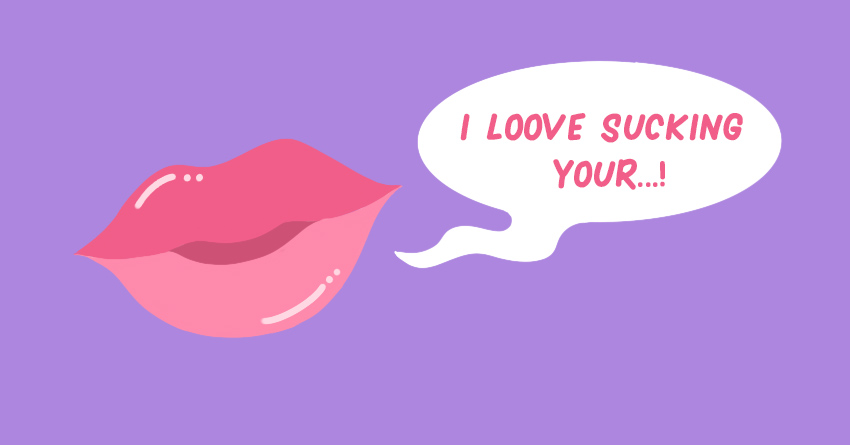 If the sound of you moaning and gurgling isn't enough, how about expressing it in words? There's really nothing sexier than hearing a woman profess just how much she loves having her boyfriend's dick in her mouth. Tell your man just how turned on you are. Just how much you're dripping with your lady juices. It's such a huge ego booster for him and he's also going to love your potty mouth.
9

Choke On It (Or Not)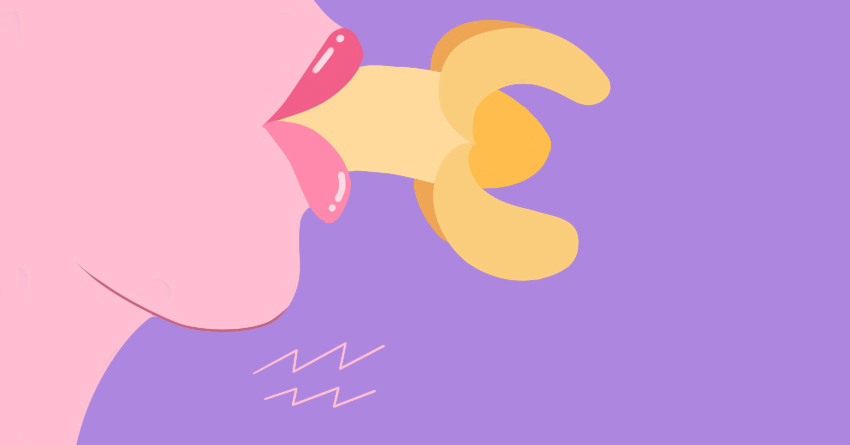 Let's just begin this one with full disclosure. Deep-throating isn't for everyone. Some girls are into it, some have their apprehensions, and some give it their flat-out rejection. And that's okay. We want what we want. Don't force yourself to like the act just because your guy is into it. But if you're one of the girls who genuinely enjoys deep throat, just remember to relax… and don't forget to breathe.
10

Don't Leave Out The Balls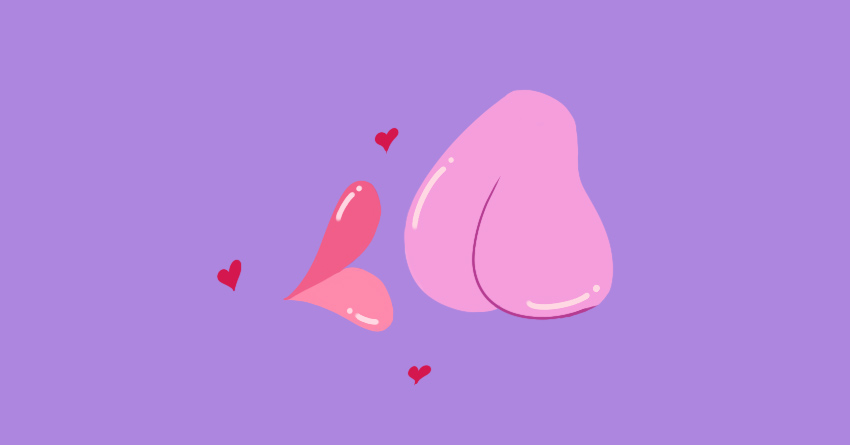 It's unfortunate to know that these two gobs are usually left out. They're like the oddballs (haha, sorry not sorry) when it comes to blow jobs. They're there but also kind of not there. As someone who's teaching you how to give head like a pornstar, we'd be doing you a dishonor if we don't share with you how much guys love to have their balls stimulated. You can have your way with his balls. Suck on them, lick them, or massage them with your hands.
11

Look Up And Stare Into His Eyes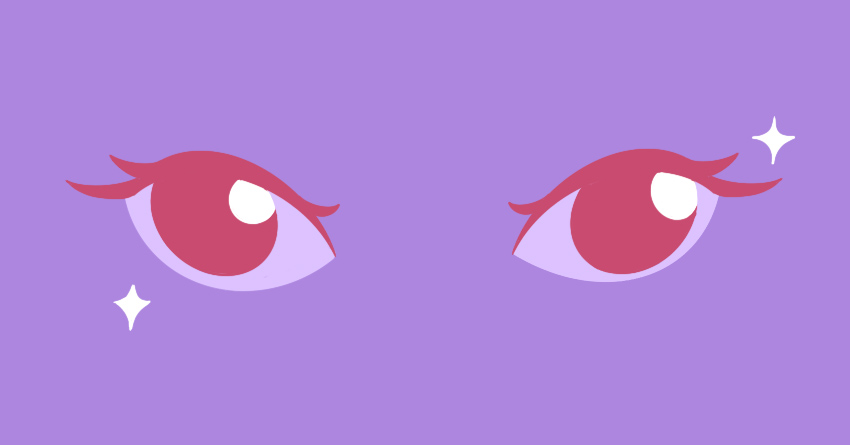 Make the blow job act intimate. While you're down there, being a bad girl and doing all things wicked to his dick, look up, raise your eyes to meet his, and muster that sweet as angel look. Bat your eyelashes at him, and continue to pump his dick with your mouth. We guarantee that the view is going to send him over the edge.
Put It All Together
We don't expect you to be able to do everything here in one go. It may take a bit of practice. But if you're able to put everything here together, then you are one blow job fiend, and any man worthy of having his mouth in you is going to thank his lucky stars. On the downside, you may end up having men obsessing over you and your blow job skills. But hey, who's complaining?