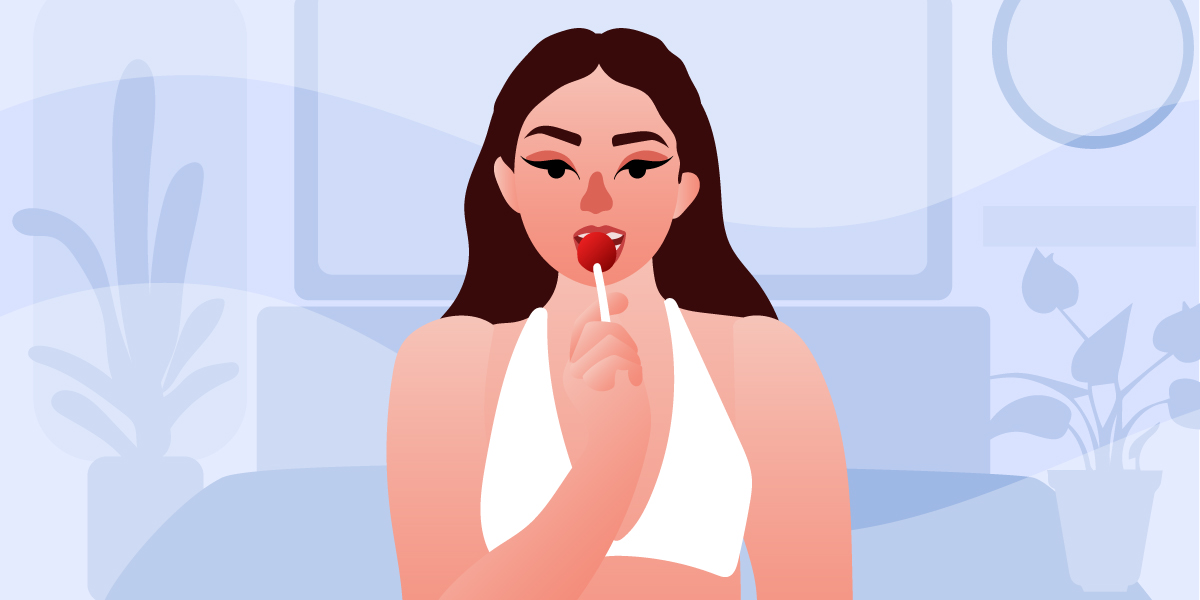 Want to give your partner the best blow job of their life? Would you want to see your lover going under your sweet mercy, grunting and moaning from the pleasure you've given to them? Are you a newbie who's unsure how to blow job their partner and wants to learn more about it? Well, you've come to the right place.
Blow jobs may seem simple at first glance. However, it's a sensual skill that only a few could master. If you have the patience to practice and enthusiasm to experiment, your partner will surely never forget how they felt inside your wet slippery mouth.
As for the inexperienced, chances are, when you get down on a man, you're probably going to do an awkward job of it. If you find your hands shaking and unsteady, don't sweat it. And if it's your 100th time, yet you still don't think you've reached the pro level, then you may want to do a little bit of brushing up on your technique.
For this guide, we will discuss the ins and outs of blow jobs, sharing some of the basic techniques and essential tips when giving head. We're also going to answer some of the frequently asked questions, so make sure to stay tuned for that. Let's get started!
What is a Blow job?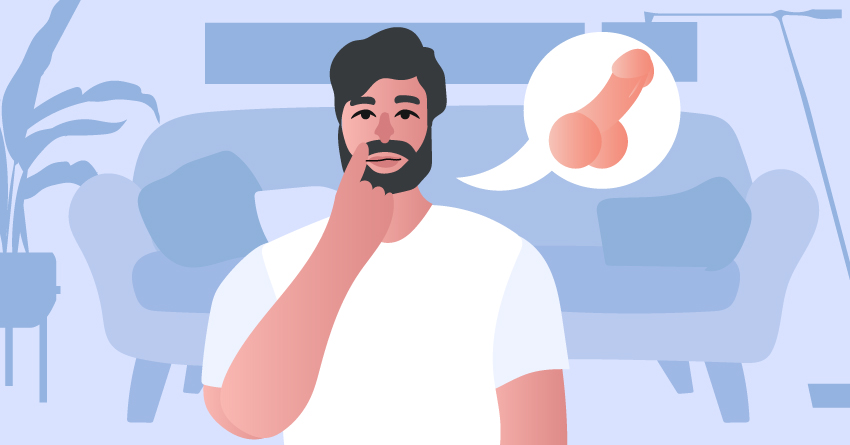 A blow job, also known as BJ, giving head, or fellatio, is a form of oral sex wherein the penis is stimulated through someone's mouth. To give someone a blow job, you can either make various motions (licking, swirling, tapping, rubbing) on your tongue. You can also use your full mouth to suck the penis, giving a pleasurable effect to the receiver's penis. It's usually done as part of the foreplay during intercourse.
How to Blow Job
While it may be tempting to get right to it, we're going to suggest you don't do that. Slowly building momentum, tickling their imagination, and creating sexual tension, can get them thinking about you throughout the day and definitely eager to have you in their bed or on your knees.
Besides, you may think that all men are ready for sex at any time of the day, but that's not always the case. Sometimes, you gotta help them get to that mood. Don't worry; with these steps, it's not gonna take your partner long to get to that point.
1

Tease your partner and ask for consent.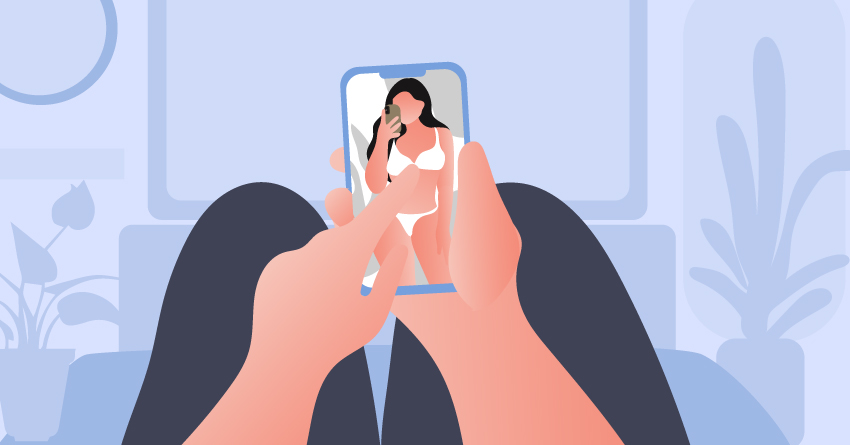 Every girl has an inner seductress in them just waiting to be unleashed. Put on the charm and make that bold move. You don't always have to play coy all the time and let the man do all the pursuing. You can switch gears and take the initiative instead of just patiently waiting for him to lead the way. The thought of being desired by someone who can barely contain themselves can be an intoxicating feeling. Your partner feels the same way too!
It's up to you how to express your interest in giving your partner a blow job. You can maybe start with a few naughty texts. If your lover is out on an errand or at the office, tell them what's in store for the next time you guys meet. You can be explicit about it or just vague enough but still giving them an idea of what your lips want to do to the bad boy in their pants. And just to take it up a notch, send that sexy selfie you've been saving for special occasions like this.
Now, while teasing your partner, use this time to ask for your partner's consent. If you're afraid that getting consent is "too formal" and can ruin the momentum, just change the tone of the message and make it as playful as you would want it to be. Instead of "I want to give you a blow job later, let me know if you're into that…" you can opt for "I want to suck and lick your cock sooooo badly. Can we do that later, babe?" The text is still naughty but still gets the job done of asking for consent.
2

Make the necessary preparations.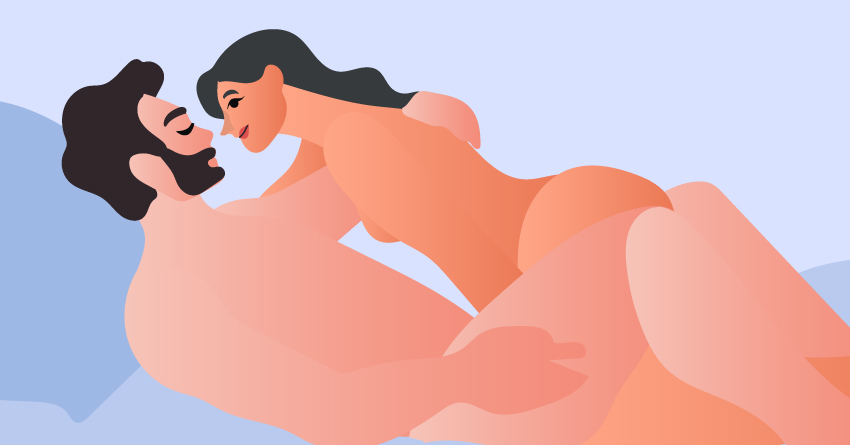 If your partner is all heated up and has given consent, you can now start prepping. A few hours before the deed, preferably at least 2 hours, make sure to brush your teeth and tongue. Emphasis on "a few hours before" as you're not supposed to clean your teeth right before the activity; your bloodstream can absorb bacteria and viruses through the tiny cuts on your gums caused by flossing and brushing. If you want to freshen up your mouth before engaging in oral sex, just use mouthwash instead.
Aside from keeping your mouth clean and fresh, you'll also need to prep the scene. If you have the budget, install some mood lighting such as sunset lanterns or rose-red fairy lights. You can also opt for scented candles. We also recommend removing all possible distractions.
You can also set the scene by "being the scene." What we mean by this is that you wear specific garments just for this play. You can wear new lingerie, sexy costumes, or any outfit that'll turn your partner on. When your partner looks at you, we bet they're not going to give any attention to the room, as their main focus is you.
After prepping your body and the room, make sure to have some water-based flavored lubricants ready, condoms, and fully-charged sex toys (if there are any). In that way, you wouldn't fumble around in the middle of the blow job just to get the things you need.
3

Start with foreplay.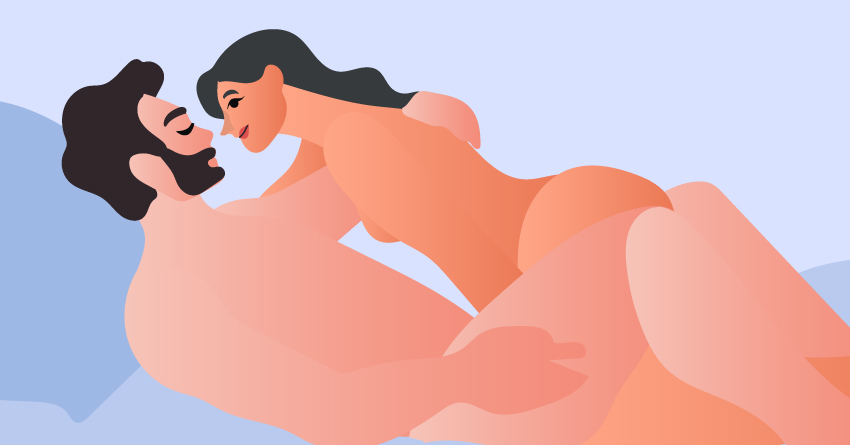 By now, you're probably keen on getting to the actual blow job business. We're going to get there, but close those lips for now. You need to hear about this part too. So you executed the first part perfectly, and now you got your partner all turned on. Here's what you should do next.
Start with sensual dick rubs. It's as simple as having your hand on their crotch and giving that area a massage. You can go easy on your boo, or you can squeeze and let go.
After that, take off your hands on their crotch and start making out with your partner. In the middle of the steamy kissing sesh, gently get away from your partner's lips and move to their sensual areas. Lick, suck and bite their earlobe. Breathe out hot air on his neck. Your babe is going to shudder or moan from it; either way, he's going to love it. Slowly make your way down to their chest, then belly button, leaving tiny chaste kisses along the way. When you reach waist down, you're going to be rewarded with your partner's raging hard-on.
After massaging your partner's dick and kissing them in their sensitive spots, you can take a quick pause. Ask your babe what he wants you to do next. Of course, they're going to want you to give them a blow job. The question has nothing to do with being polite at all. Saying your partner's intentions out loud just makes for a very erotic scene. Hearing them say it also lets you know that their pleasure is totally under your control which only adds to your turn-on.
Now that you're done with the build-up, and you've had your blow job foreplay, it's time to put your man out of his agony. Enough playing around.
4

Put some spit or lube on.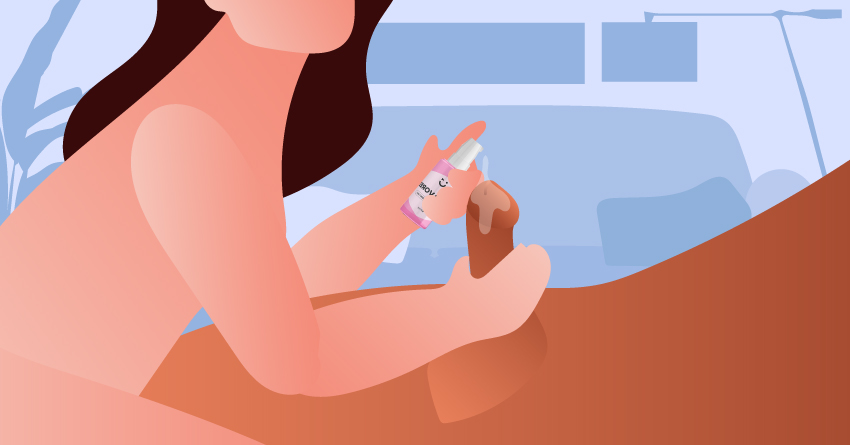 Giving a blow job is one of those things you're allowed to be sloppy. The sloppier, the better. The penis just doesn't have enough lubrication, so you have to provide for it yourself. Sure, there's the precum. But come on, that's actually just a bead of lube on an average of what? A five-inch penis? That's still not enough lube.
Feel free to spit on your partner's dong. Drool all over it. Don't stop till you're making threadlike spit as you pull back from their penis. And if you feel you're not hydrated enough, then drink a glass of water! You can also opt for edible and flavored lubes. What's great about this intimate product is that you can give that sloppy blow job without drying your mouth and taking a water break every five minutes.
5

Give it a lick!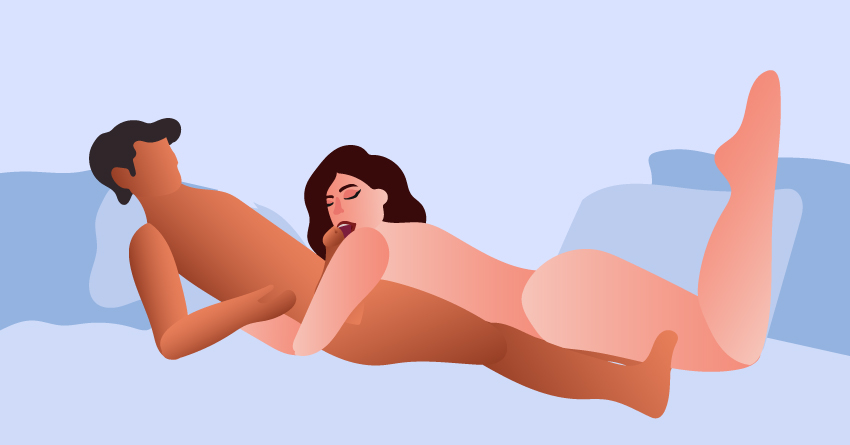 You've licked a lollipop before, right? It's not that much different from what we're suggesting. Keep your tongue flat and broad. Now lick your partner's entire length, from the base, up to the tip of their dick. Give their tip a few extra licks but don't go overboard with this. A man's glans penis can be super sensitive.
Truth be told, your tongue is going to have many uses during the entire blow job process. The lollipop method is just one of them.
6

Slide your mouth in and out of your partner's penis.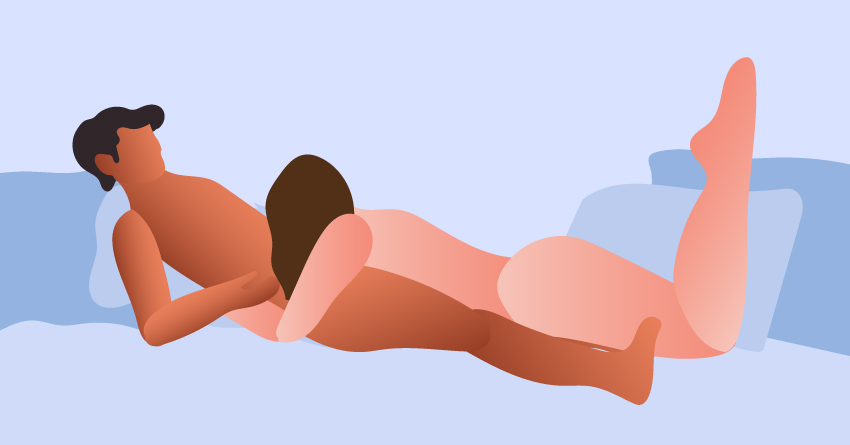 After licking your partner's penis, you can now proceed on the actual blow job. Open your mouth wide, putting it in an O-shape. Make sure that the lower set of teeth is covered with your lower lip. Ever tried pretending like an elderly person? We know that this ain't the best example, but that's what you should do with your mouth.
After that, grab your partner's schlong and gently slide your mouth in it. Move your mouth in and out of your partner's penis, licking it as it goes into your sloppy mouth. While doing the basic in and out motion, use your hands to massage your partner's balls for added sensation. Keep on licking and sucking your partner's penis until they cum, or until they're ready to move on to the next activity.
Blow Job Techniques
Now that you've learned about beginner steps when giving a blow job, it's now time to learn some basic fellatio techniques. Here are some of the methods that you should master to level up your oral head game.
1

Licking The Slit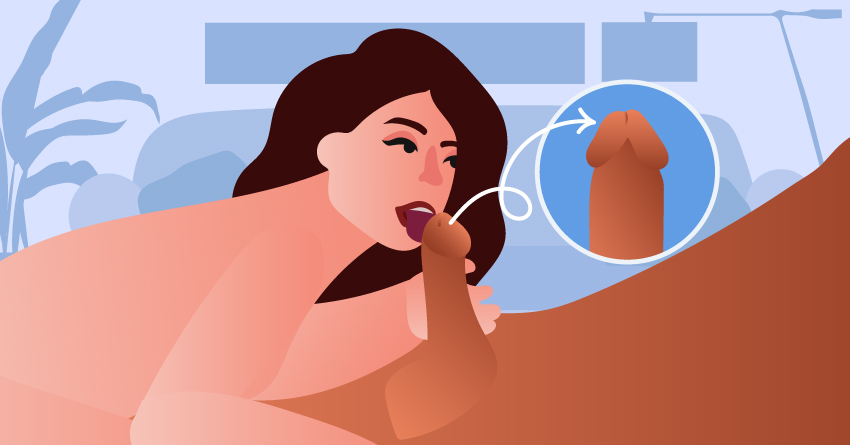 If you've been giving your partner a blow job for quite some time now, you've probably noticed a slit at the very top of his dick. For this method, try gently licking that slit in an up and down motion.
2

Slide on The Side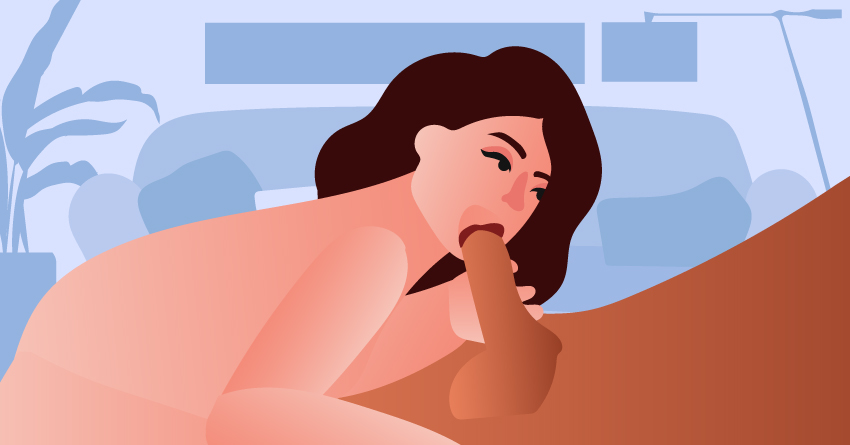 If you're still not ready to deepthroat your partner's penis but want to give them a similar sensation to that method, go for this one. Just rub the tip of their penis against the inside walls of your cheek and tongue.
3

Tongue Rub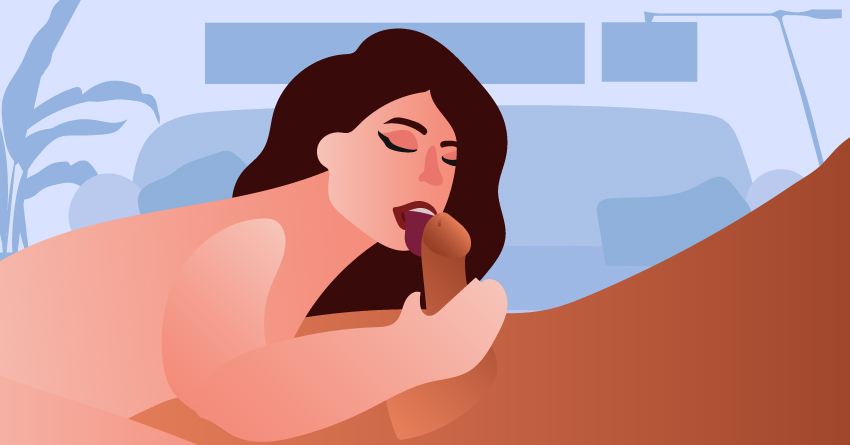 This technique is also called polishing head and soft sandpaper on other resources, but don't let the names intimidate you, as this method is ideal for BJ beginners. For this one, you'll need to firmly hold your partner's penis. Meanwhile, make your tongue as wet as possible, then stick it out.
Once you're ready, use your hand to move the head of your partner's penis against your tongue; it's like "polishing" your partner's head over it. You can move the head in an up and down motion, circular motion, zigzag— experiment with different moves! As long as your hand is doing all of the movement, you're doing the technique properly.
4

Rooftop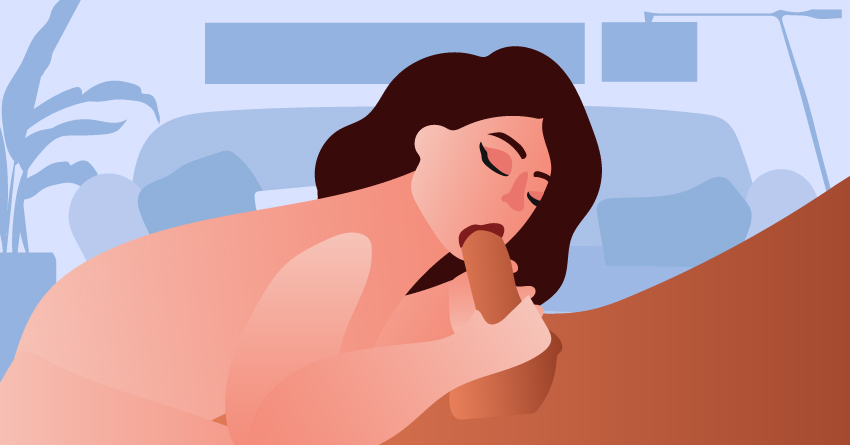 This technique is pretty similar to the slide on the side, but instead of rubbing your partner's penis over the inside walls of your cheek, you're rubbing it to the roof of your mouth. What makes this great is that it gives deepthroat-like sensations to your partner without the actual deepthroating.
5

Shaft Slide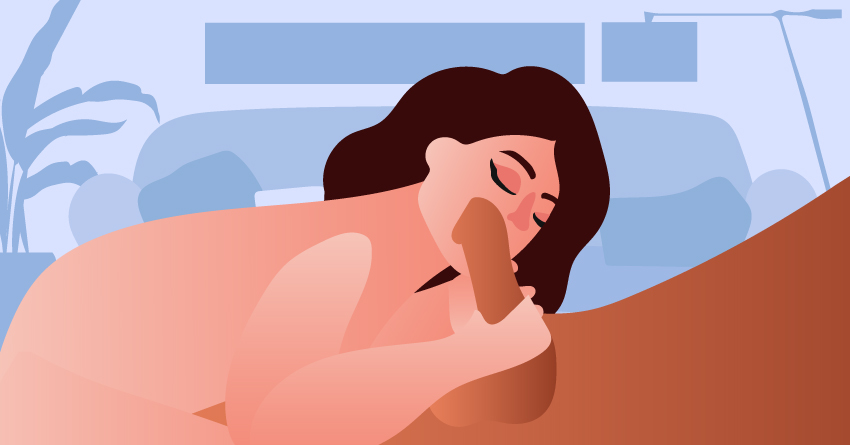 If you're getting tired of moving your mouth in an in-and-out motion, use this method while resting your jaw. For this one, simply put your partner's penis as deep into your mouth; you don't have to deepthroat them, just opt for a comfortable depth.
After that, use the tip of your tongue, which is currently resting on the underside of your penis, to slide it forward along your partner's shaft. Go as far as you can comfortably go, then slide it backward. You're basically giving him a massage. Keep on making the forward and backward motion until you're ready to try other methods.
6

Sultry Suck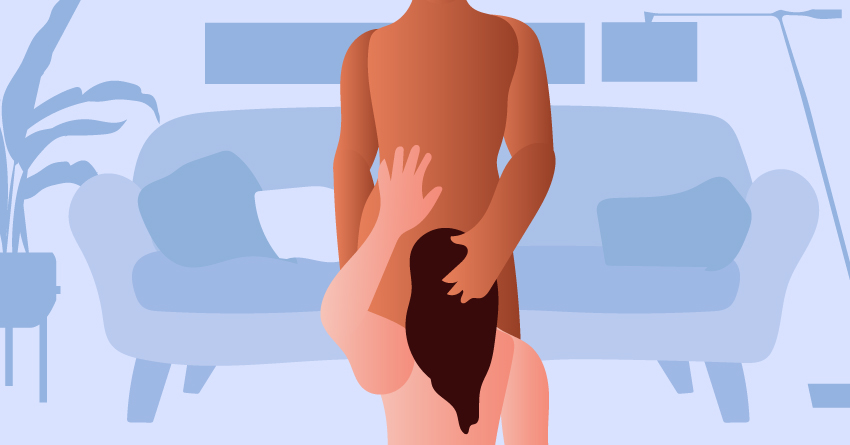 For this technique, slide a few inches of your partner's penis into your mouth. After that, you'll need to wrap your lips firmly around it. You will then gently suck your partner's cock; this will cause your lips and the inside of your mouth to rub softly against their shaft and glans penis. To take it up a notch, you can also use your tongue to massage their shaft while sucking them.
7

Swirling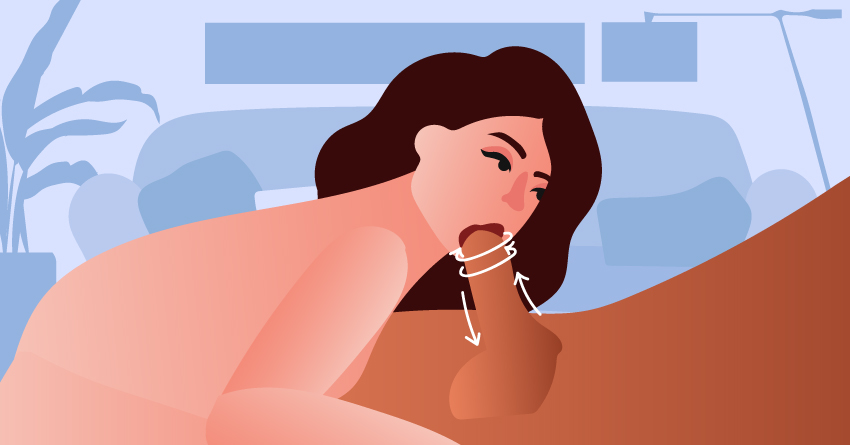 For this blow job method, you'll need to make swirling motions around your partner's penis while sliding it in and out of your mouth. For starters, place the tip of your tongue to the base of the head. Move it around in a clockwise rotation. Keep on swirling your tongue as you gently push your mouth further into his shaft. You can also use your hand to provide more swirling stimulation; just gently twist your hand as you massage your partner's shaft.
This is one of the blow job methods on the list that isn't ideal for newbies since it requires coordination between your tongue, mouth, and hands. But as long as you practice, you'll eventually get the hang of it!
8

Deep Throat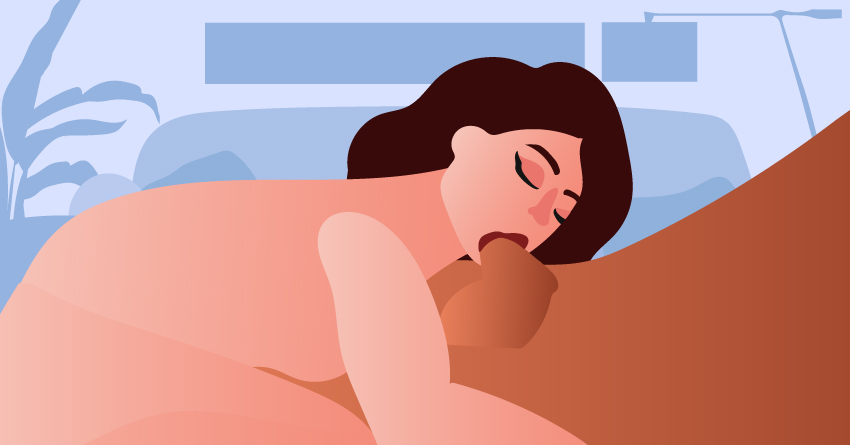 This is probably the most popular blow job technique on this list. There's an allure that deepthroating holds that you can't get from other methods; maybe it's the challenging or "going all in" aspect of it.
To do this method, start with giving your partner a blow job using the in-and-out technique. Start with shallow thrusts, then slowly make it deeper until your mouth has reached your partner's penis bulb or base. Now, if you're a newbie on this, make sure to not rush it, or you may end up with discomfort. This is also one of the BJ methods that require some practice, so don't fret if you cannot perfect this on the first try.
9

The Hip Grab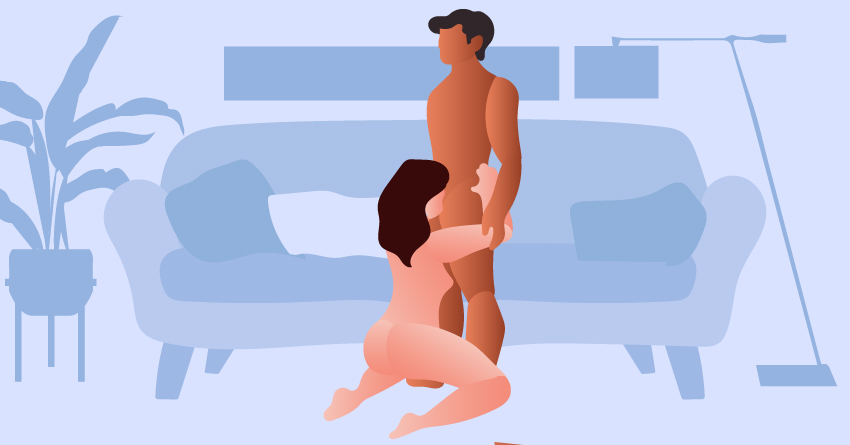 This method is pretty similar to the basic in-and-out technique. The only difference is that instead of moving your head to slide the penis into your mouth, you will grab your partner's hips and push it into your mouth. What's great about this one is that you'll get to spank or squeeze your partner's bum! You're also giving that "mouthfuck" effect which is highly pleasurable for some guys.
10

The Praying Hand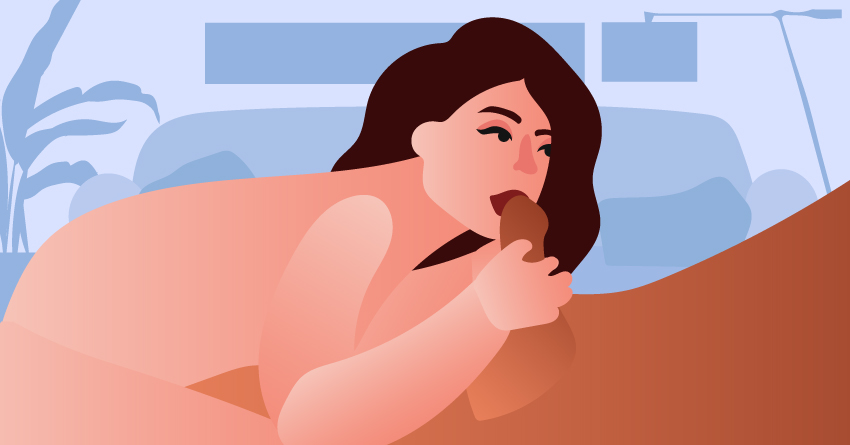 Published in the book The New Sex Bible by Jessica O'Reilly, the praying hand method involves putting your hands in a prayer formation, making it an elongated version of your mouth. To do this, just start with putting a generous amount of lube on your palms, then sticking them together, just like what you would do when praying. Slowly create a circular space in your hands, and place your hands into your mouth; your thumbs should be against your lips, and your index fingers should be right on your nose.
Once you're ready, gently slide your hands first to your partner's penis until it reaches your mouth; keep on sliding the penis until it reaches your preferred depth. Keep on making the in-and-out motion with your hand in this position— you'll surely make your partner reach the heavens with this one!
Blow Job Tips
As you've learned the basics of giving a blow job, it's time to spice it up! Here are some tips that you should consider to give your partner the hottest head of their life.
1

Don't rush it.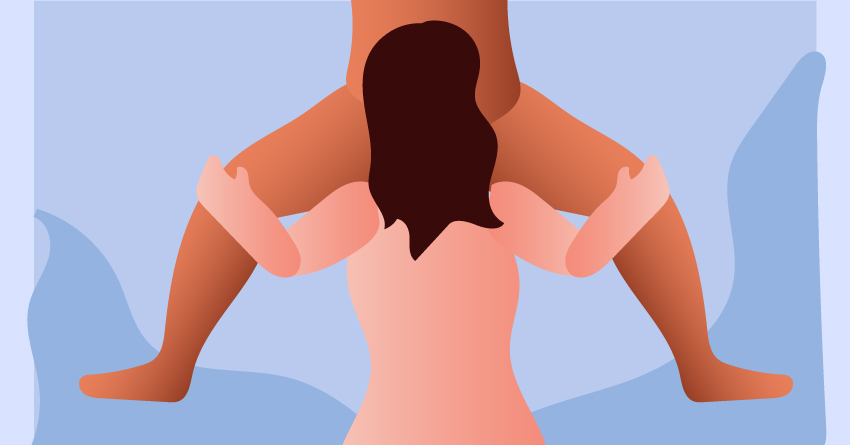 If you're thrusting too fast, there's a higher chance you're going to hurt your partner. Remember the no teeth rule. They're not going to enjoy it since they would end up being too worried about their dick. And you're not going to enjoy it either since you fail to give yourself the time to get into it. Allow yourself to immerse in the act of giving a blow job. Take your time. You got the joystick in your hand, so you may as well enjoy the ride.
2

Show your enthusiasm.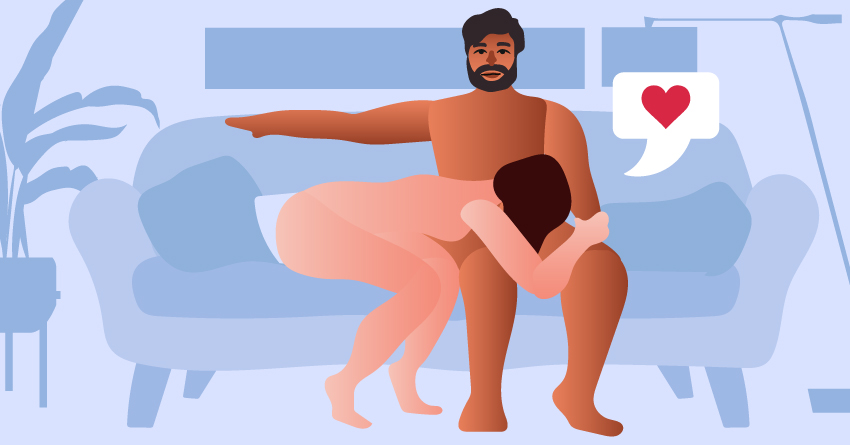 Your lover loves the sound of your moans. They interpret it as you finding pleasure in their dick. So yes, moan like you've been in a drought for 10 long years, and you're finally blessed with rain. Let him hear you make that sultry sound at the back of your throat. And even if they haven't elicited that sound from you, there's no harm in faking it till you make it. If you were just pretending at first, you might be surprised to find yourself moaning for real.
If the sound of you moaning isn't enough, how about expressing it in words? There's really nothing sexier than hearing a person profess just how much they love having their partner's dick in their mouth. Tell your boo just how turned on you are. Just how much you're dripping with your sultry juices. It's such a huge ego booster for them.
3

Make gurgling and sucking noises.
Again, this has to do with the auditory senses. Men just love to hear that thing you do with your lips while you suck him dry. It heightens your partner's arousal to hear you gargle with your spit and smack those gorgeous lips of yours. Do it so with great enthusiasm.
4

Be attentive to your partner's cues.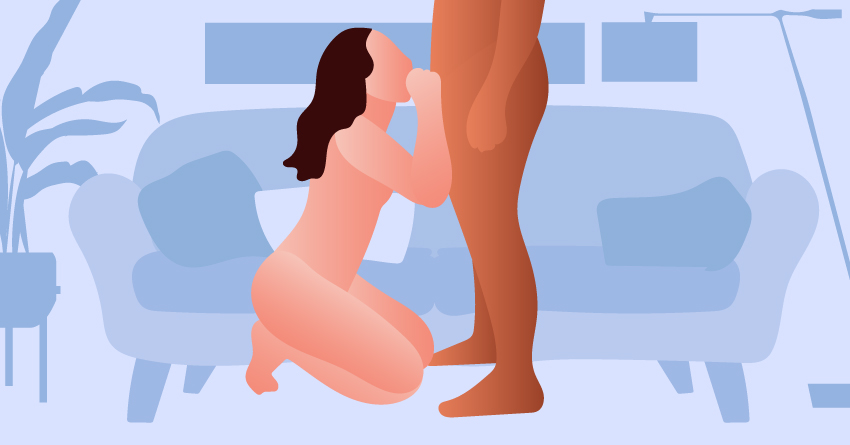 Instead of fully focusing on what you're doing, you should also focus on your partner's reaction to what you're doing. You may have mastered the best and most complicated fellatio techniques in town, but if your lover ain't enjoying it, then you weren't successful in pleasing them.
That's why you should always observe your partner's verbal and non-verbal cues. Are they moaning? Do they look like they're in pain? Are they smiling and drooling from pleasure? Do their legs twitch a bit while you suck their dick? Those are some of the things that you may notice during the deed. By being attentive to your partner's desires and needs, you're gonna ace your BJ skills in no time.
5

Focus on the other erogenous zones too.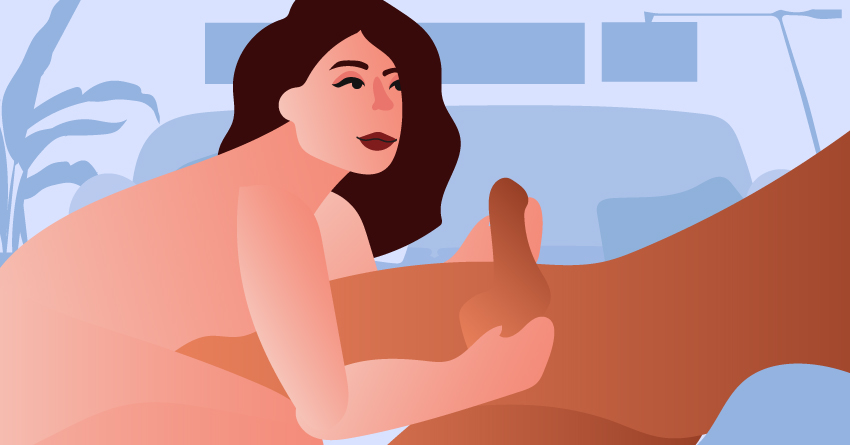 Giving head isn't all about sucking the schlong. Don't just focus on the penis; give the areas some well-deserved love too! For instance, you can massage your partner's balls, spank their buttcheeks, rub their perineum, lightly pinch their nipples, or make circling motions to their anal opening. By playing the other sensitive areas on their body, you'll surely heighten their arousal due to the additional sensations.
6

Yes to eye contact!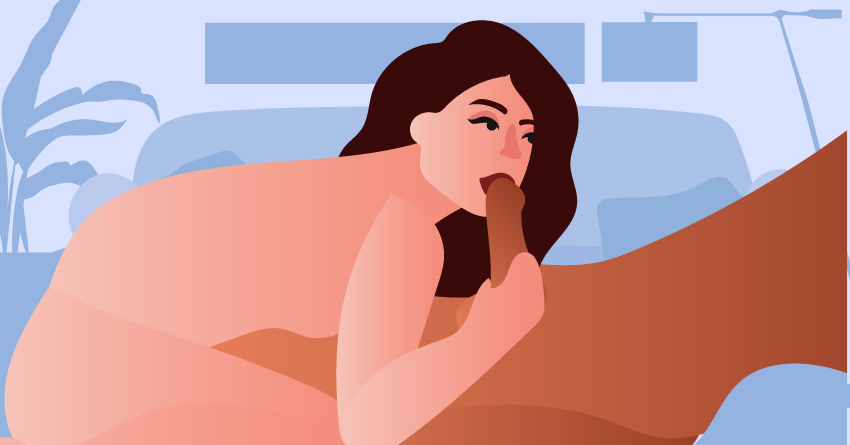 Make the blow job act intimate. While you're down there, being a bad babe and doing all things wicked to their dick, look up, raise your eyes to meet their gaze, and muster that sweet angel look. Bat your eyelashes at them, and continue to pump their dick with your mouth. We guarantee that the view is going to send your lover over the edge.
7

Add sex toys in the mix!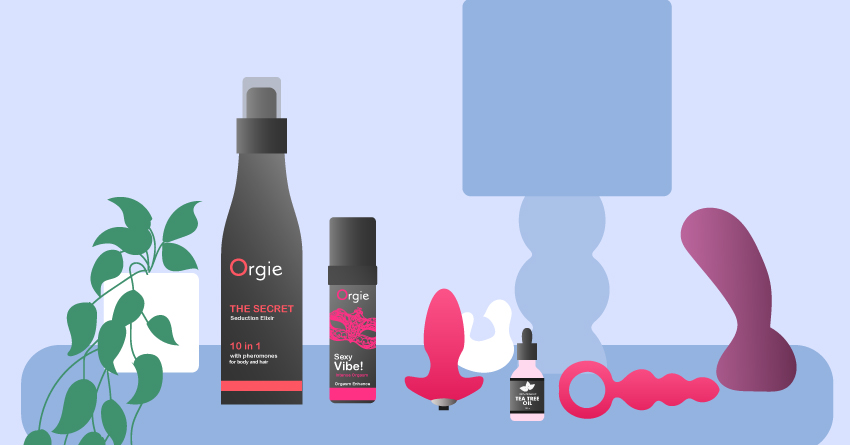 Want to take the blow job game up a notch? Two words… sex toys! They can help you rock your man's world without exerting so much effort. For instance, if you want to massage your partner's balls, you can try using a finger, lay-on, or mini vibrator to add more rumbly vibes to the area. You can also ask your partner to wear a butt plug or prostate massager for dual stimulation.
Aside from using sex toys for your partner, you should also use them for yourself! In that way, you'll experience pleasure while pleasing your man; opt for a vibrator, dildo, or clit sucker!
8

Try edible or kissable stimulants.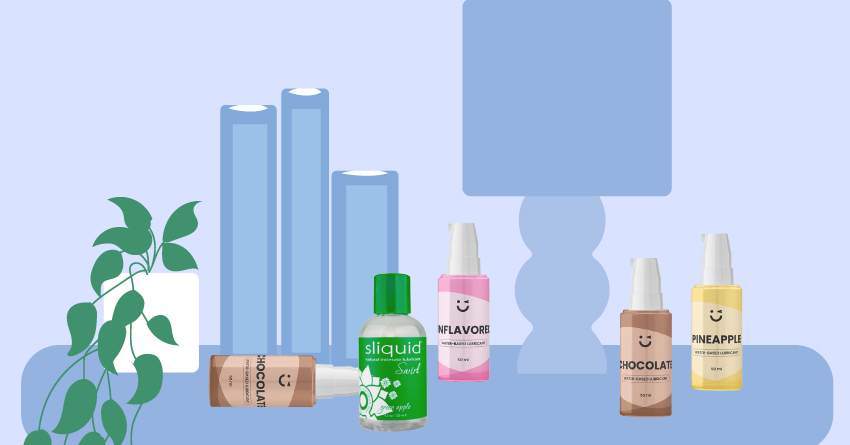 Aside from sex toys, another great pleasure product for blow jobs are edible stimulants! They are gel or creams that provide cooling, warming, or tingling sensations on your own and your partner's intimate area. Just apply the gel, wait for a few seconds or minutes, then go for the deed. With the stimulants of their penis, they'll surely feel more pleasure when you start sucking their cock.
9

Experiment with different blowjob positions.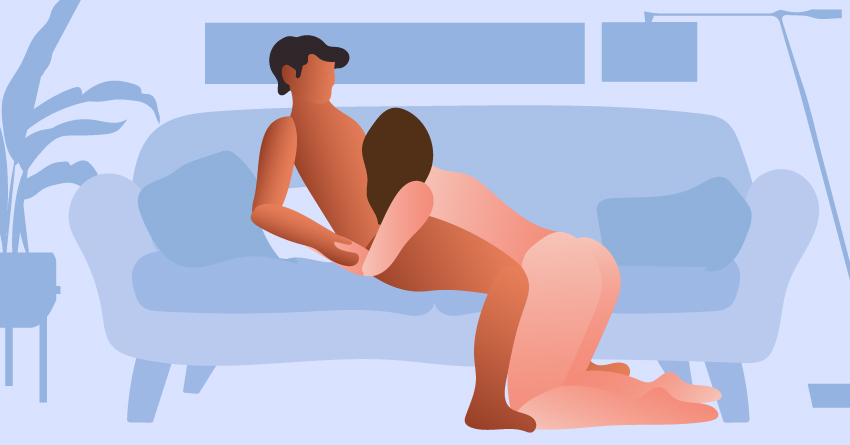 Aside from trying various blow job techniques, another great way to level up your head game is by doing it in different positions. Don't just go for the typical kneeling position; you can also try giving him a blow job while they're sitting on your side, as if in a cinema. You can also suck him in while they're lying on the couch as if they're being "assessed" with a doctor. Or, if you're feeling extra naughty, you can lie in bed and let your partner sit on your face!
10

Take the pressure off!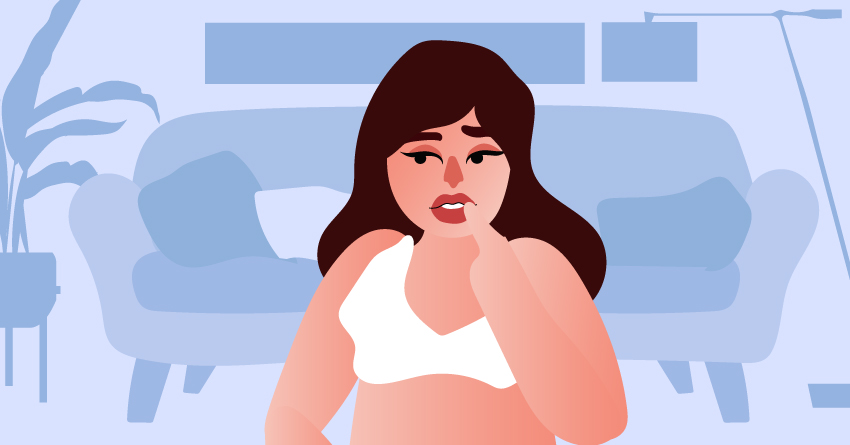 Here's another blow job tip that you should always remember. Don't stress about it too much. Whether you're a newbie or an experienced queen, mishaps can happen. And it's alright, as things don't have to be perfect. As long as you and your partner are both enjoying it, the deed will still end on a happy note.
Blowjob Essentials
After reading this guide, you're probably amped up to try this activity with your partner. Well, before you do just that, make sure to have some BJ essentials ready, such as the following intimate products and love toys. Read on!
Frequently Asked Questions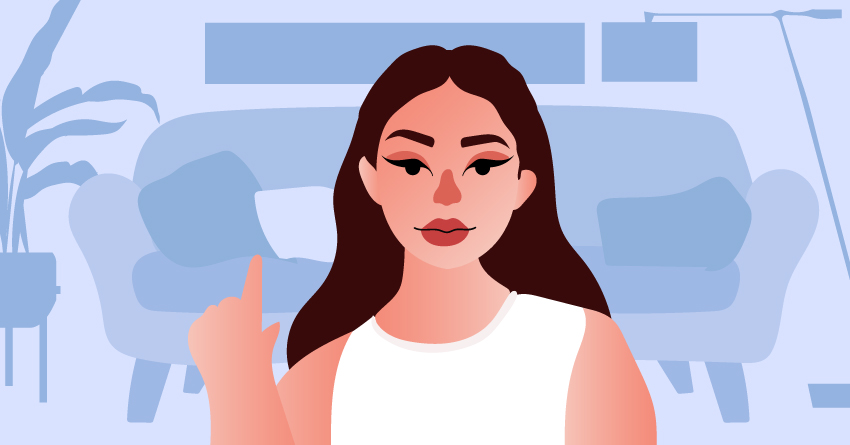 As you've learned the ins and outs of a blow job, you're now ready to dive into this naughty act! But if you still have questions lingering in your mind, we've answered some of the frequently asked questions about BJs below.
1

Is it necessary to deepthroat when giving a blow job?

Let's just begin this one with full disclosure. Deep-throating isn't for everyone. Some people are into it, some have their apprehensions, and some give it their flat-out rejection. And that's okay. We want what we want. Don't force yourself to like it just because your partner is into it. But if you're one of the peeps who genuinely enjoys a deep throat, just remember to relax… and don't forget to breathe.
2

How strong should I hold and blow my partner's cock?

Have you ever watched porn and heard the guy demanding his partner to suck him harder? If you haven't (which we doubt), then we're telling you now. That scene is actually not too far from the truth. We've repeatedly mentioned how sensitive a guy's penis is, but don't mistake it for something fragile. You can pucker your lips, suck him hard, and pump his dick as you please. And it's not actually going to fall off. The keyword here is hard, but not too fast.
3

How can I prevent gagging during a blow job sesh?

Here are some ways to prevent that icky gagging feeling during a blow job. First, you'll need to have a consistent breathing pattern during the deed. Make sure to take deep breaths through your nose as it relaxes your throat. This will lessen the chances of your gag reflex getting triggered and will calm your nerves throughout the act.

Second, you'll need to try different positions. By switching to a new blow job position, you're also switching the angle of how the penis is hitting your mouth. Once you're done experimenting, you can then figure out the positions that you're most comfortable with and then do that position more often when giving head.

Lastly, opt for non-deepthroat techniques. Instead of pushing your partner's dick at the back of your throat, maybe rubbing it in the side of your inner cheeks or the roof of your mouth can suffice. Remember, you don't have to deepthroat your partner if you're not comfy with it.
4

My partner has foreskin; what should I do?

If your partner has an uncut penis, keep in mind that the head of his cock is highly sensitive. The foreskin is packed with nerve endings— it's like the clitoris! So when giving them a head, just focus on licking and stroking with minimal suction. If you get into a vacuum mode, you may overstimulate your partner due to the intense suction.

You can also gently push the foreskin back, but make sure to do this if your partner has given you consent to do it. Again, the foreskin is a very sensitive area, so if your partner doesn't want you to fold it back or pinch it, just respect their limits.
5

Which one is better: Spit or swallow?

Go for what your heart desires! Some people want to take it all in, while others prefer to let it all out. Don't feel pressured to swallow your partner's cum just because they're into it. Remember, this activity should be fun for both parties, so if swallowing their cum brings you discomfort, just spit it out on a towel or tissue.
Takeaway
We don't expect you to be able to do everything here in one go. It may take a bit of practice. But if you're able to put everything here together, then you are one blow job vixen, and any man worthy of having their mouth in you is going to thank their lucky stars. On the downside, you may end up having men obsessing over you and your blow job skills. But hey, who's complaining?