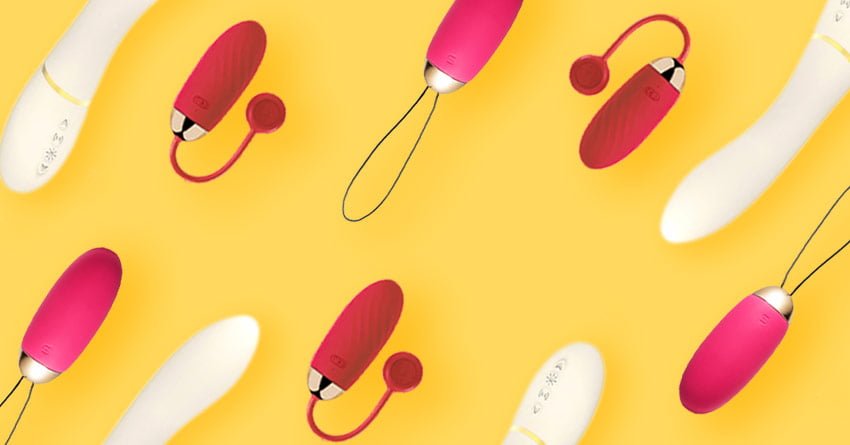 Best Remote Control Vibrator: Time to Go Hands-Free
Sexting is fun. Video sex is better. And yet there's nothing like adding sex toys into the mix.  Whether you're in a long-distance relationship or you're in just for some solid solo play, it's best to have remote control vibrators. They add a certain fiery kink to your sexual routine.
These days, it's easier to connect with other people even when they're far. From meeting strangers online to checking in on your long-distance lover, technology has made distance obsolete. Even when it comes to sex, you can trust that someone has already come up with creative ways to deal with the distance. Cue in, remote control vibrators! They've been growing in popularity for years now.
So what are they? Remote control vibrators are, just like the name says, vibrators that can be controlled with a remote. Either by you or another willing participant (don't forget to always ask!), These vibrators work using different remotes and modes like Bluetooth, Wi-Fi, or via an app.  They also work at different distances (same room or long-distance) depending on the toy and the manufacturer, which opens or limits your sexual horizons.
Types of Remote Control Vibrators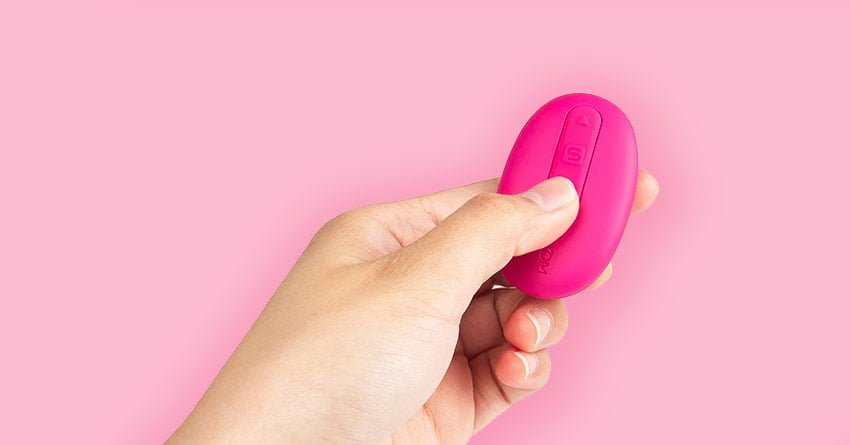 There are different types of remote control vibrators but just to give you an overview of what the kinds are, check them out below:
1
Dedicated Remote
These are vibrators that do not have much of a distance range, so they are meant to be used in the same room. These types of vibrators come with a dedicated remote control which may be wired or wireless, depending on the design. They're suitable for solo play or couple play when you want to give your partner the power to control your orgasms.
2
Long Distance
Even the best Bluetooth devices are limited to a 100m range. For this reason, long-distance vibrators are operated over the internet.  This type of remote control vibrators gives long-distance couples a chance to have fun even when they're apart. Hopefully, they both have a stable Wi-Fi connection. Otherwise, they can be both at the brink of orgasm until the signal gets bad and they get disconnected. Talk about getting blue balls~
3
App-Controlled
Welcome to the future! Now, you can also control your vibrator from your phone. You just install the app and boom, you're good to go. Vibrator apps such as Vibease give you full control over Bluetooth sex toys as long as they're within range.
4
Bluetooth/Wi-Fi
Most wireless remote-control vibrators in the market use Bluetooth or Wi-Fi technologies. However, these types of sex toys have range limitations so you can only use them over small distances. With a Wi-Fi or Bluetooth vibrator, your partner can control the vibrations from a different room.
5

Wearable

Wearable vibrators are very popular these days. They're very convenient and kinky to use. Because you can wear them, you can have an orgasm on the go.  If you are into discreet public orgasms or power play, wearable vibrators are for you. They usually connect via Bluetooth or Wi-Fi, so they can be controlled by you/your partner when you're in the same room or when you're together outside. Provided that you both have stable connection, you're sure to have fun with this kind of device.
Benefits of using Remote Control Vibrators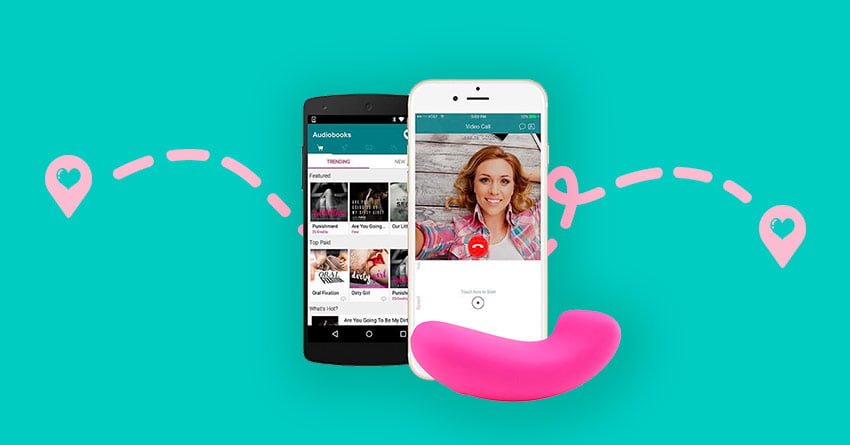 In case you're wondering why the hell should you invest in remote control vibrators when the one you have at home works just fine:
1

They have multiple kinds of control

Remote control vibrators are flexible and can be controlled by a dedicated remote, Bluetooth, Wi-Fi, or just by an application on your smartphone.
2

Unique features

Some remote control vibrators can allow you to program in vibration patterns, download custom vibration settings, and even vibrate along to the beat of music on Spotify or your favorite erotica audiobook. They may be a bit pricier, but they're definitely worth it.
3

Discreet public orgasms

Using technology like Bluetooth, Wi-Fi, and vibrator apps, these sex toys are great for long-distance couples or those who enjoy discreet public orgasms. Naughty!
4

They're perfect for solo play and couple plays

Who says the single life is sad? With remote control vibrators, you won't need to adjust the vibrations on the toy itself. You can just take advantage of its hands-free option and control it without removing it from your pussy.  Or if you're looking into spicing up your bedroom play with your partner, remote control vibrators can be of help to you. Whether you're together or far from each other, there's a remote control vibrator that will be perfect for you.
5

It's for long distance lovers

One of the things that make LDRs hard is figuring out how to maintain their sex lives fun. They don't get to see each other as much as they like, so maintaining a level of intimacy can be tricky. So whether you're in a fresh LDR or you've been going for some time, it's important to keep that spark alive! And remote control vibrators most especially the app-controlled ones are a good way to slowly but surely do that.
How do you choose what's best for you?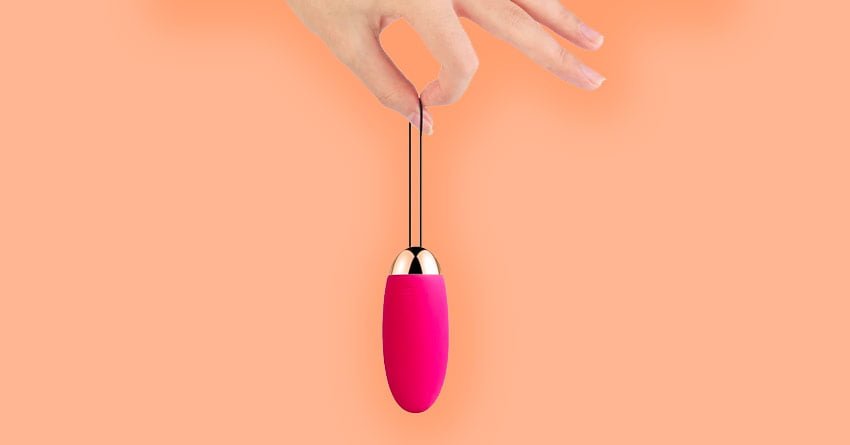 Oh this is a tough one, but I suggest you employ a super scientific process wherein you try to fuck yourself with all the different kinds you can get your hands on. You'll be very sore but at least you'll know which one is the best for you! Lol, just kidding. But it's a fun idea though but to help you seriously, here are some tips:
1

Research and read reviews.

Obviously, it's tough to get your hands on a free remote control vibrator (unless you're a famous influencer), so the best thing you can do is research and read reviews. Find out which one is the most popular and what are people saying about it. Even if we all have our personal tastes on things, a generally positive review on a product is worth considering.
2

Assess your necessity for it.

Figure out why you need it first before picking out anything. Are you single and do you just need it for fun and variety? Are you in an LDR and you're dying to have some fun with your partner who's on the other side of the globe? Will you be using it only within the same room or will you be needing it with a wider distance range? Do you want to keep it a home or do you want something that you can discreetly wear in public? Ask yourself the relevant questions first and assess what will be perfect for your situation.
3

Be practical about it.

If you have some cash to burn, then, by all means, buy the best that money can buy. However, if you're like me and you want to be wise about your purchase, then you have to consider the price and its functions. Maybe it's expensive and really high-tech, but you will not be able to use everything that it offers. So maybe opt for the more affordable one that suits your budget where no feature or functionality will be wasted.
4

Quality Matters

Quality doesn't come cheap. As much as I suggest that you be practical about it, I did not say be so unreasonable about it! There are plenty of cheap, poorly-made remote-control vibrators out there. Avoid them. Get a vibrator that's equipped with a high-quality motor capable of delivering just the right intensity — as well as the right type — of vibration. You want to use your vibrator for a long time and not just one day after testing it. Worse, it can have factory defects that can be dangerous when you use it.
How Can I Use Remote Control Sex Toys?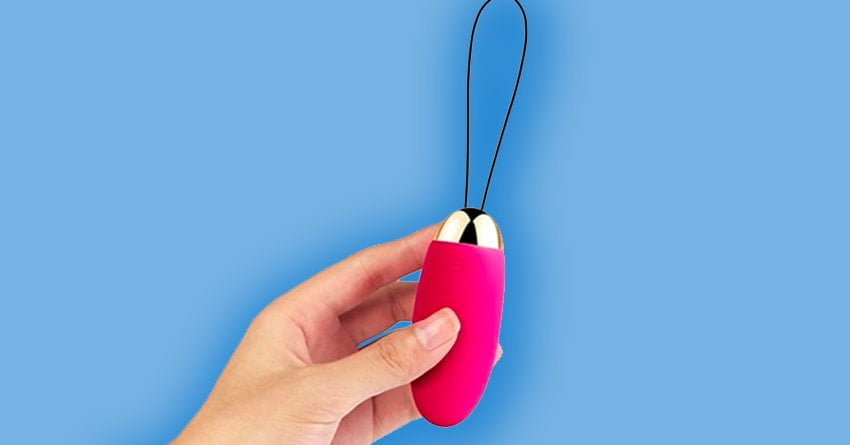 Babe, you can use them, however, the hell you want. That's your sex toy so go have fun with it.  A remote-control vibrator can help you build a happier, healthier sexual relationship with yourself or with your partner. You can even use remote control sex toys in public if you're discreet enough. Here are our five tips on how you can use remote control vibrators:
1

Discretion is key.

Be discreet, please. As much as it's fun to use remote control sex toys in public, you also have to be respectful of others. Be cautious of your surroundings. You and your partner are playing, but other people around haven't consented to join in the fun. So be appropriate about how you go about it.
2

Understand how it works first.

Get to know how it works first before using it in public. If this is your first time owning a remote control vibrator, try it out at home first. Understand how it works and discover its features. Play with it at home and test it completely to make sure that it's safe to bring it out in public.
3

Respect boundaries.

If you're single, you might be using it for some solid solo play, and that's okay. But if you're using it for couple play, rules are essential. With a few ground rules, allowing someone to take control of your pleasure can be very sexy. Talk to your partner and guide them on how you like to take it. There must be boundaries, and those need to be respected. Let your partner know how to pleasure you and vice versa without overstepping the line.
4

Stay Safe

We get it. It's nice to be kinky 24/7, but you also have to think about your safety when you're naughty. For example, if you're thinking about giving your partner a full-day control over your remote control vibrator (the wearable one), be sure to turn it off first. Better yet, inform them that you will be doing something that you must focus on first like driving. You don't want to get into an accident just because your vibrator suddenly turned on and it caught you off guard, right?

So what do you think?
Personally, we believe that remote control vibrators work best when you're in an LDR or you're a single lady. You can still have the fun of intimacy without letting the distance harm your relationship. Or perhaps have fun with yourself even without anybody else! But even if you're not single or in an LDR, remote control vibrators provide convenience like no other! You need to try them out to see for yourself!