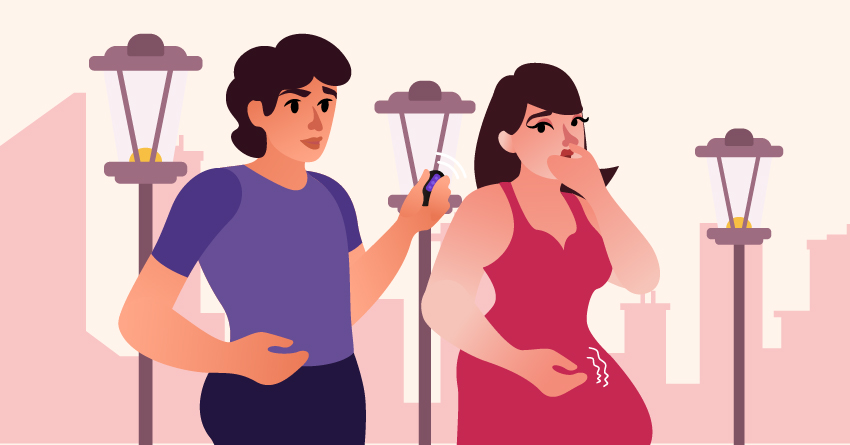 Sexting is fun. Video call sex is better. And yet there's nothing like adding sex toys, such as a remote control vibrator, into the mix. Whether you're in a long-distance relationship or you're in just for some solid solo play, it's best to have remote control vibrators. They surely add some spice to your sexual routine.
These days, it's easier to connect with other people even when they're far. From meeting strangers online to checking in on your long-distance lover, technology has made distance obsolete. Even when it comes to sex, you can trust that someone has already come up with creative ways to deal with the distance. Cue in, remote control vibrators! They've been growing in popularity for years now.
What is a Remote Control Vibrator?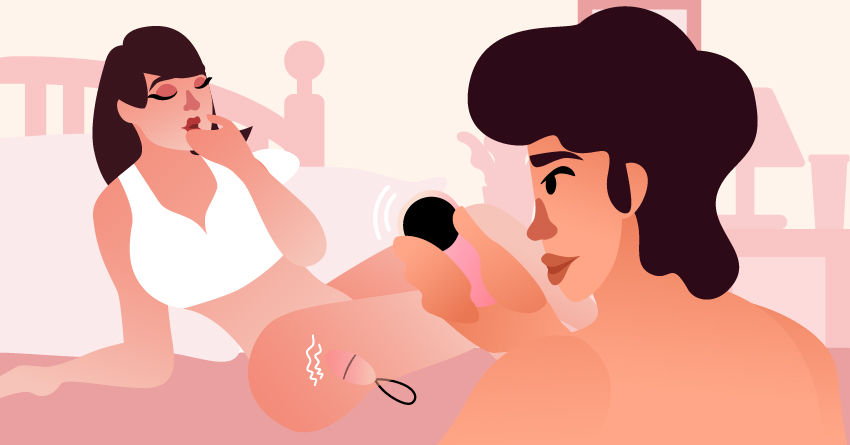 A Remote Control Vibrator is, just like the name says, is a vibrator that can be controlled with a remote. The vibrator part is then meant to be rubbed or penetrated on your genitals for pleasure. You can use this sex toy by yourself or with your willing partner.
These vibrators work using different remotes and modes like Bluetooth, Wi-Fi, or via an app. They're also usually wearable for spontaneous kinky fun– though there are still some remote-controlled variants that look like your regular classic and rabbit vibrators. Aside from that, remote-control vibes work at different distances (same room or long-distance) depending on the toy and the manufacturer, which opens or limits your sexual horizons.
Types of Remote Control Vibrator
There are different types of remote control vibrators but just to give you an overview of what's available in the market, here are some of the common types of remote-controlled vibrators.
1

Wired Remote-Control Vibrator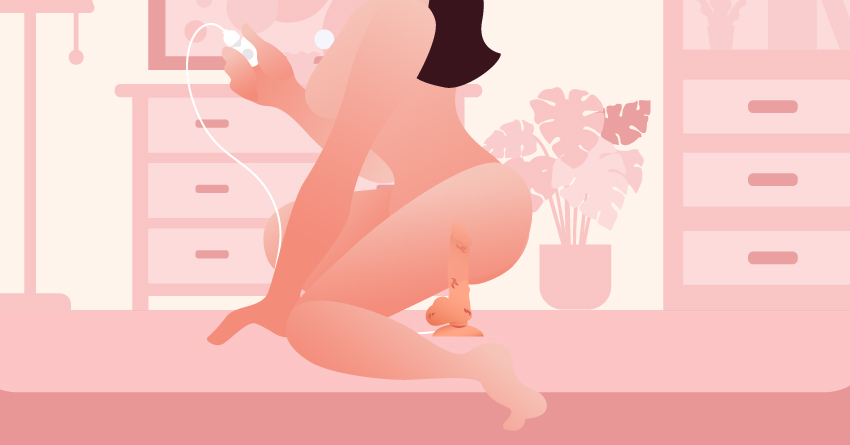 We know this sounds like an oxymoron, but there are still wired remote-controlled vibrators in the market. For this type, there's a thin wire attached to the remote control and the vibrator. Now, these types are relatively cheaper than wireless ones. So if you're someone who indulges in solo play, this type of remote control vibrator can work for you.
2

Wireless Remote-Control Vibrator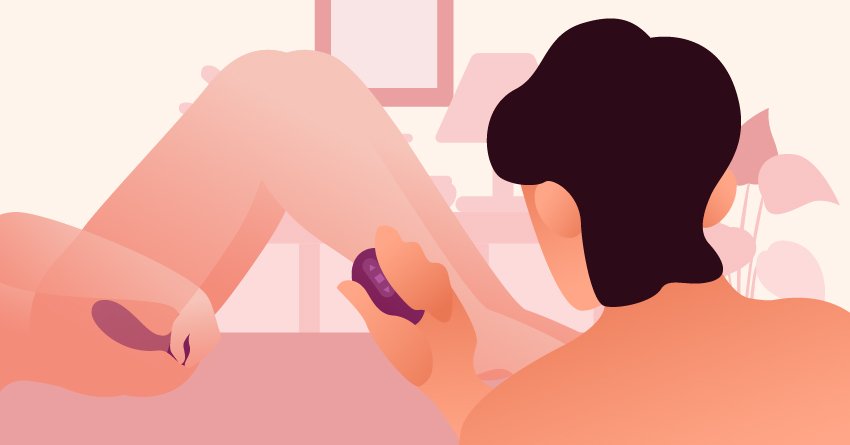 Now, this type is probably the type that you're familiar with. Wireless types are vibrators that do not have much of a distance range, so they are meant to be used in the same room. They're suitable for solo play or couple play when you want to give your partner the power to control your orgasms.
3

App-Controlled Vibrator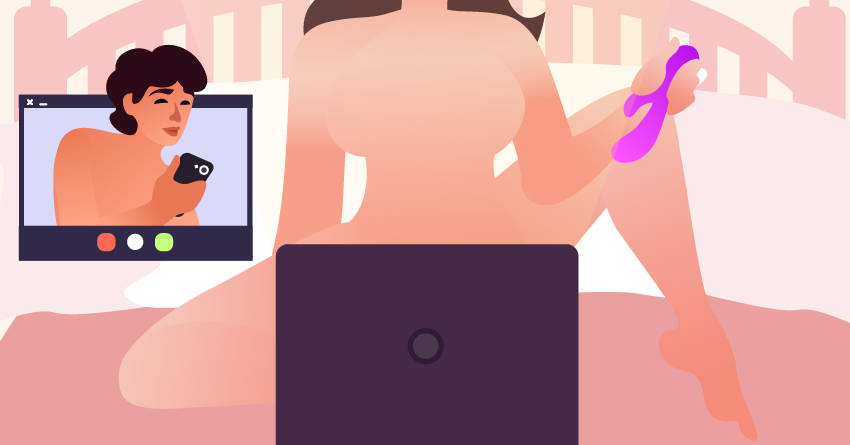 Welcome to the future! Now, you can also control your vibrator from your phone. You just install the app and boom, you're good to go. Vibrator apps such as Vibease give you full control over regular remote-controlled vibrators as long as they're within range.
App-controlled vibrators can be navigated through a mobile app. With the help of Wi-Fi or Bluetooth connection, app-controlled vibes give long-distance couples a chance to have fun even when they're apart. As long as you have stable battery life and an internet connection on your phone, the fun will surely never stop.
There are even advanced variants wherein you can sync your vibrator to music or interactive porn– yep, what an awesome vibe, right? However, you may need to shell out a few thousand pesos to get one of these bad boys. But with the advanced features and durability that an app-controlled vibrator can offer, it'll surely be worth it.
Benefits of Using Remote-Controlled Vibrators
You're probably wondering if you should invest in a remote control vibrator. We get that you might find this unnecessary in your sex toy stash, but hear us out. What's great about remote-controlled vibrators is that it offers numerous possibilities in your sexual plays. Here are some of the reasons why you should get this exquisite vibe.
1

You'll have a hands-free solo play with it.
One of the main benefits of using a remote control vibrator is that you'll have full access with your hands with it. Instead of fumbling around to change the vibration frequencies on the toy itself, you can have easy-peasy navigation through the remote. With this, you can also incorporate other sex toys during solo play such as dildos, anal beads, and nipple clamps.
2

It's great for long-distance lovers.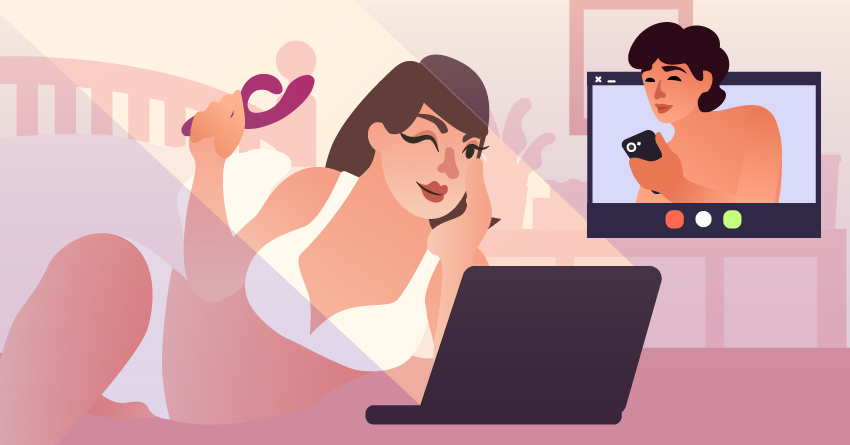 Another great thing about a remote control vibrator, specifically the app-controlled ones, is that you can control the sex toy wherever you are. This will then help long-distance lovers to fulfill their "bonding" needs. So whether you're in a fresh LDR or you've been going for some time, it's important to keep that spark alive!
Also, this exquisite toy can work for adult cam entertainers since they can interact with their clients in a less risky way.
3

It's versatile for various kinds of sexual plays.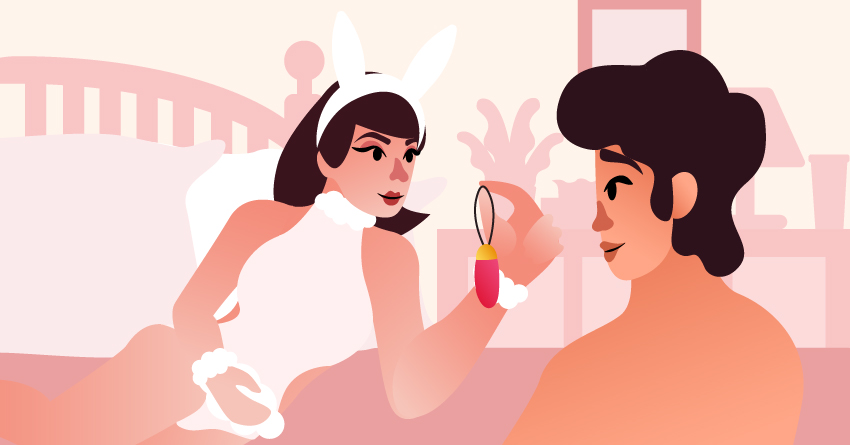 Remote control vibrators are flexible and can be controlled by a dedicated remote, Bluetooth, Wi-Fi, or just by an application on your smartphone. This means you can incorporate the toy in various kinds of sexual plays.
You can have discreet public sex with it– just use a wearable remote control vibrator and let your partner control the remote/app. If you're into kinky plays, you can also put on a wearable vibrator or vibrating egg, get restrained with handcuffs or BDSM ropes, and then let your dom control the vibrations.
4

They have advanced features.
Some remote control vibrators can allow you to program in vibration patterns, download custom vibration settings, and even vibrate along to the beat of music on Spotify or your favorite erotica audiobook. They may be a bit pricier, but they're definitely worth it.
5

They can be discreetly worn and used anywhere!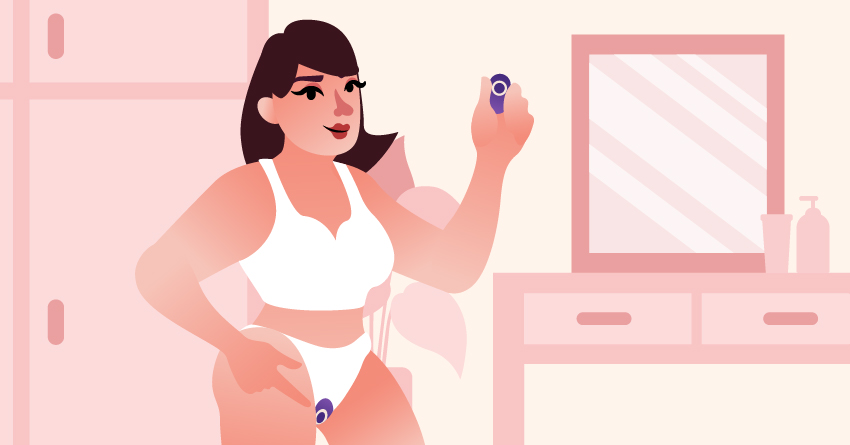 Remote controlled vibrators are tiny vibrators that can be worn with panties easily. You will also find them within butt plugs. The bottom-line is, they are not as big and long as traditional vibrators which you can only use in the privacy of your home. You don't have such obligations with a modern remote controlled vibrator.
As they are tiny they can be discreetly worn anywhere. You can just tuck in the vibrator or slip into your vibrating panty and get on with your daily life. From movies to grocery shopping to dinner, you can wear them anywhere. They will discreetly sit inside your vagina/anus and fill you with bursts of erotic pleasure every now and then.
6

It lets you hand over control to your partner.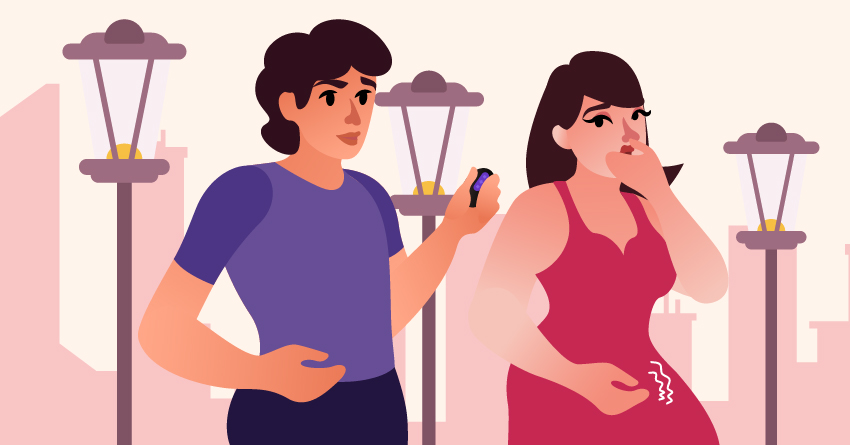 Does the idea of handing control (or being handed control) sound exciting? If so, a remote control vibrator is a great option to realize this fantasy. Use it outdoors and play with it like a little secret with your partner.
7

Remote control vibrators let you explore new sensations that you may have not considered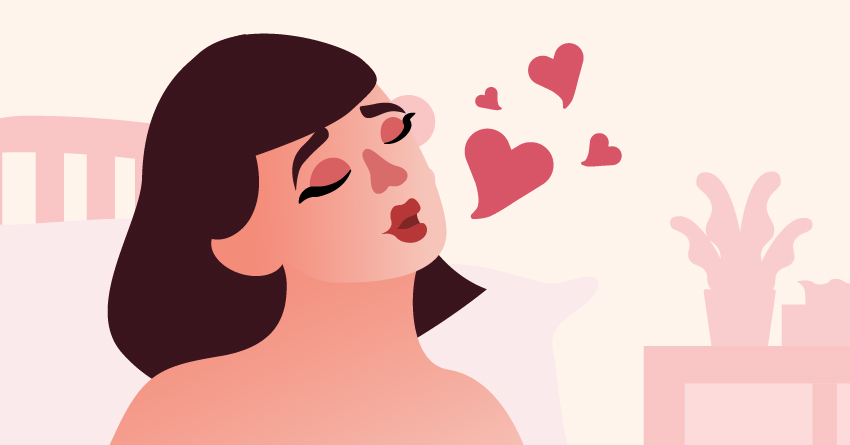 It's easy to fall into a routine when masturbating or having sex, whether it includes toys or is au natural. You know what works, you move this way or that, you orgasm, and…you're done. After a while, it can get boring. By handing over control to someone else, they'll likely do something different than what you'd usually do.
Sometimes it'll miss the mark, but hey, you might come across something new that feels good. It might be a new sensation, or just the experience of someone else controlling your pleasure could offer new dimensions to experience pleasure together.
8

It lets you get on with daily tasks.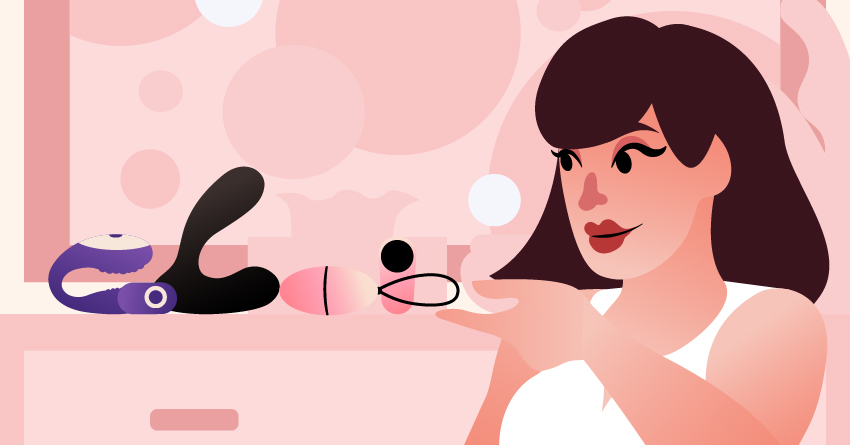 Remote controlled vibrators are tiny vibrators that can be worn with panties easily. You will also find them within butt plugs. The bottom-line is, they are not as big and long as traditional vibrators which you can only use in the privacy of your home. You don't have such obligations with a modern remote controlled vibrator.
As they are tiny they can be discreetly worn anywhere. You can just tuck in the vibrator or slip into your vibrating panty and get on with your daily life. From movies to grocery shopping to dinner, you can wear them anywhere. They will discreetly sit inside your vagina/anus and fill you with bursts of erotic pleasure every now and then.
9

It can spice up your sexcapades with your partner.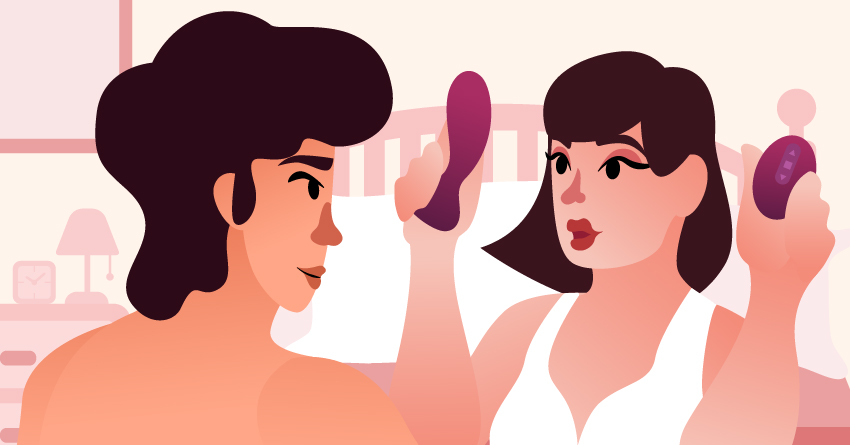 One of the best ways to keep a relationship satisfying is to explore new experiences together. New activities could be anything from trying new hobbies together, going somewhere new (like a new restaurant in town or an exotic vacation), or… trying a new sex toy together. Regardless of how the experience goes (sex toys can either be fun or a dud), no matter how thrilling or awkward the experience might be, trying a new sex toy together can be a great way to bond and open up to each other.
10

Ultimately, it lets you have a more enriched sex life!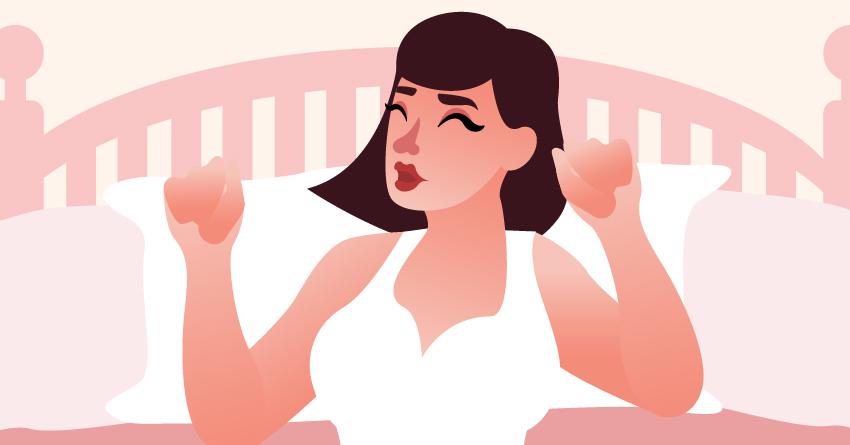 Without a map to guide you, sometimes navigating where you prefer to be touched "down below" can feel confusing. And if you don't know your own body, how can you begin to tell someone else what you like or dislike? That's where a remote control vibrator comes in. With more features, you can explore new sexual horizons with this amazing toy, letting you have a satisfying sex life!
Things to Consider When Shopping for Remote Control Vibrators
As you read the benefits above, we can feel your excitement about using these bad boys out. But before you check our stunning line of remote-controlled vibrators on the shop, we suggest checking out the factors you need to consider before getting your own remote control vibrator.
1

List down your needs and your desired features in the vibrator.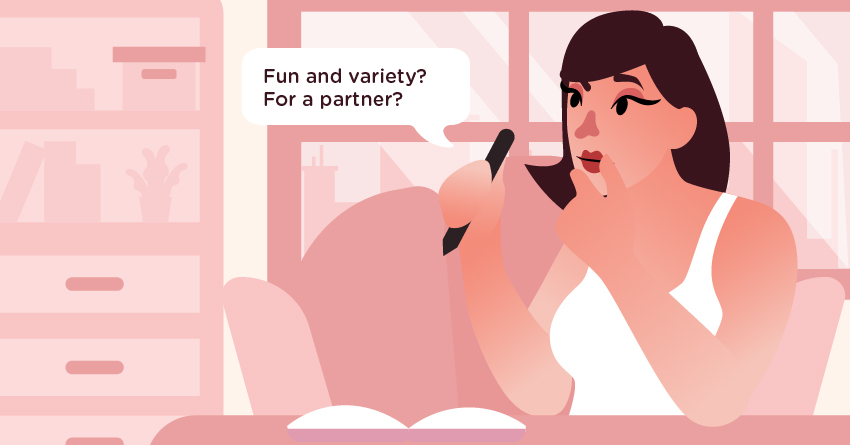 Figure out why you need it first before picking out anything. Are you single and do you just need it for fun and variety? Are you in an LDR and you're dying to have some fun with your partner who's on the other side of the globe? Will you be using it only within the same room or will you be needing it with a wider distance range? Do you want to keep it a home or do you want something that you can discreetly wear in public? Ask yourself the relevant questions first and assess what will be perfect for your situation.
2

Research and read reviews.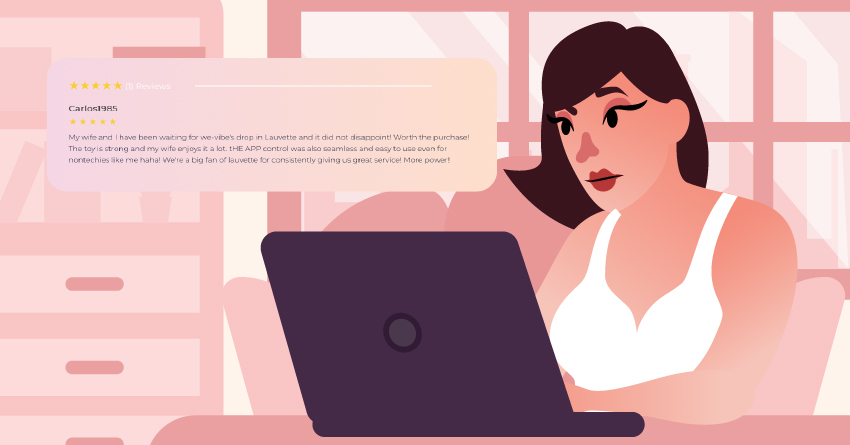 Obviously, it's tough to get your hands on a free remote control vibrator (unless you're a famous influencer), so the best thing you can do is research and read reviews. Find out which one is the most popular and what people are saying about it. Even if we all have our personal tastes on things, a generally positive review of a product is worth considering.
Also, consider shopping for reputable sex toy shops such as Lauvette. Some remote-controlled vibrators are hella expensive, so might as well ensure that you're getting your money's worth.
3

Set a budget!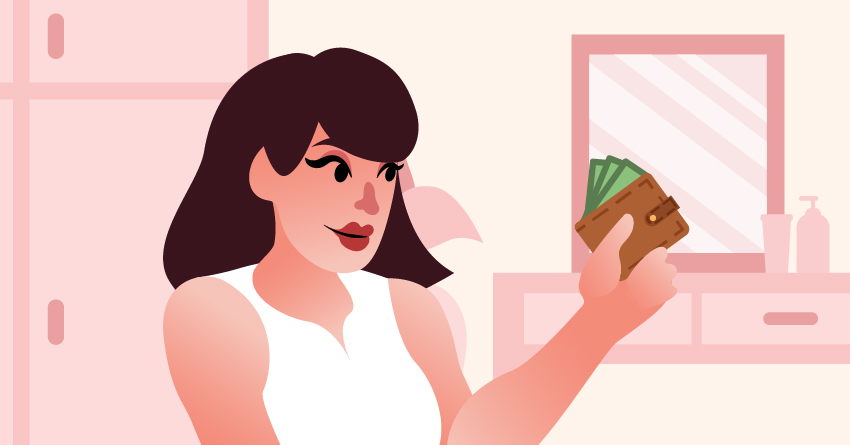 If you have some cash to burn, then, by all means, buy the best that money can buy. However, if you're like me and you want to be wise about your purchase, then you have to consider the price and its functions. Maybe it's expensive and really high-tech, but you will not be able to use everything that it offers. So maybe opt for the more affordable one that suits your budget where no feature or functionality will be wasted.
4

Check the material and overall quality of the toy.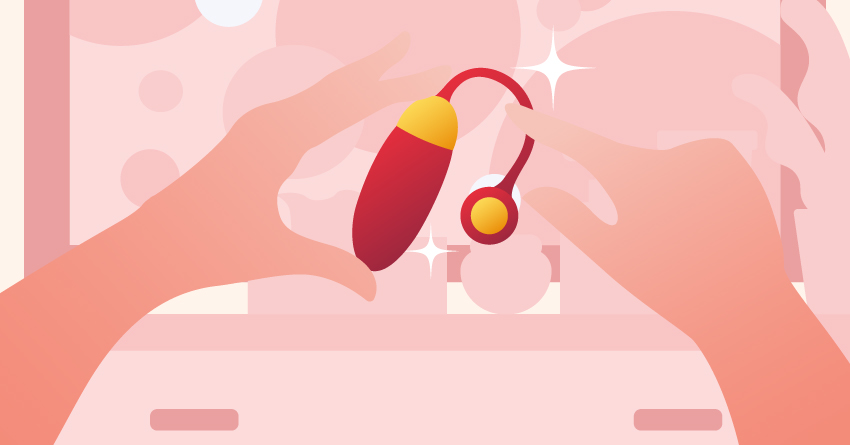 Quality doesn't come cheap. As much as I suggest that you be practical about it, I did not say be so unreasonable about it! There are plenty of cheap, poorly-made remote-control vibrators out there. Avoid them.
Get a vibrator that's equipped with a high-quality motor capable of delivering just the right intensity — as well as the right type — of vibration. You want to use your vibrator for a long time and not just one day after testing it. Worse, it can have factory defects that can be dangerous when you use it.
Also, don't forget to check the materials of the toy. Vibrators are something that you put in your body, so the vibe that you should be getting is made with body-safe materials such as silicone. If it's made from materials with phthalates on it, such as jelly rubber, steer away from those vibes. By ensuring that your toys are body-safe, you'll protect yourself from health risks. Safety first!
5

Invest in a sex toy cleaner and proper storage.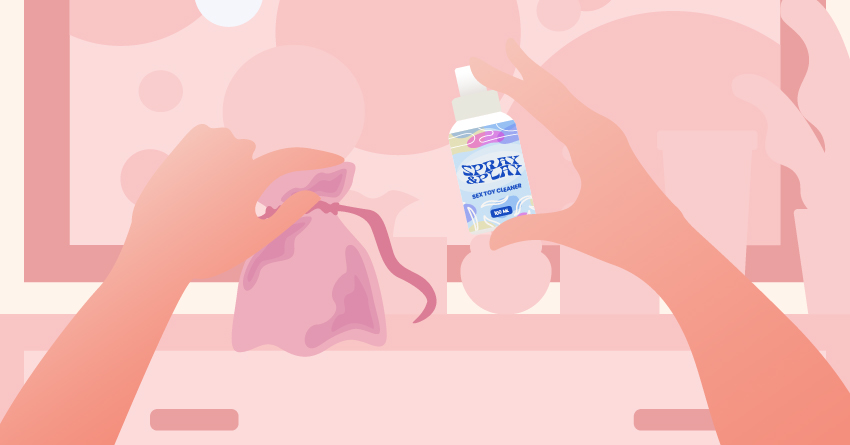 While washing your sex toy with mild soap and water can do the trick, a sex toy cleaner can be additional protection for your pleasure toy, especially if you don't have time to deep clean or if your sex toy isn't suitable for bleach, boiling, and the like. It's also easy to use a sex toy cleaner; no more complex processes nor set up. Just start by spraying the cleaner on the love toy, wait for a few seconds, then wipe off the cleaner with a towel.
And if you're getting a sex toy, it's a good idea to invest in a toy pouch. You don't want to place your toy in a space that collects lint and dust. A satin toy pouch can be the perfect container to help you sex toys avoid any lurking bacteria.
Beginner Tips When Using Remote Control Vibrators
Babe, you can use them, however, the hell you want. That's your sex toy so go have fun with it. A remote-control vibrator can help you build a happier, healthier sexual relationship with yourself or with your partner. You can even use remote control sex toys in public if you're discreet enough. Here are our five tips on how you can use remote control vibrators.
1

Understand how it works first.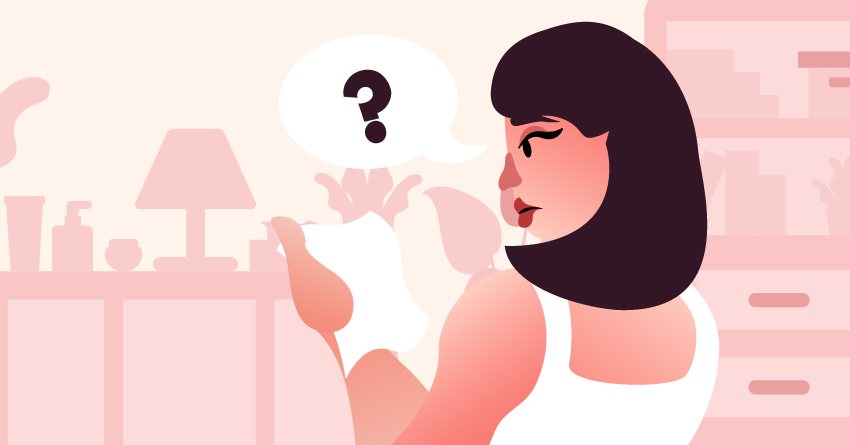 Get to know how it works first before using it in public. If this is your first time owning a remote control vibrator, try it out at home first. Check the manuals and the instructions on the packaging. Understand how it works and its features. Play with it at home and test it completely to make sure that it's safe to bring it out in public.
2

Be mindful of your vibe's sound.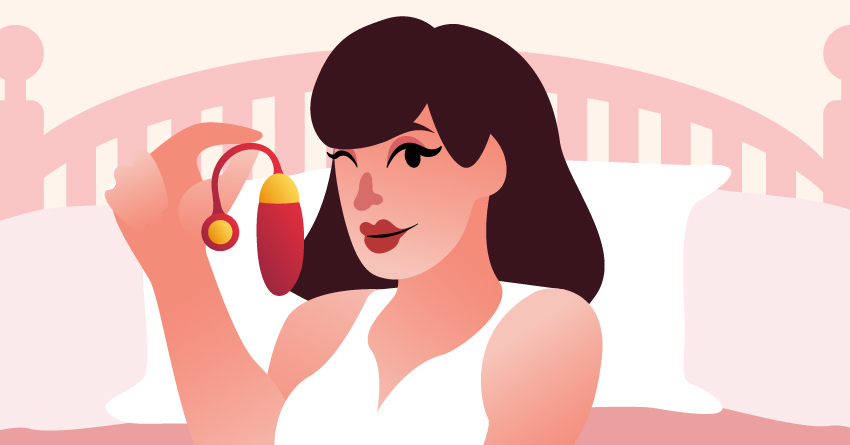 Whisper-quiet and discreetness is key to a happy session. Whether you're in your bedroom or on the dance floor, having a buzz saw go off in your hoo-ha isn't just indiscreet, it's distracting … and a little disturbing. Seek out a whisper-quiet remote control vibrator that'll provide vibration that rocks your world without leaving anyone else in the room the wiser. Discreet is sexy … particularly in public.
3

Set some playtime rules.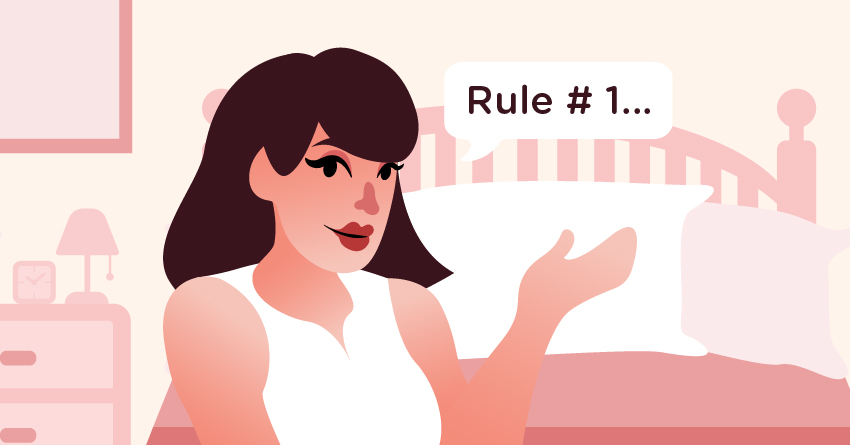 Having someone else like your boo take control of your pleasure can be hot as hell — if you set some ground rules. Rules can be boring sure, but it's not when it comes to sexy playtime! Tell your partner how you would like them to wield those controls. Do you want to be brought to your knees unexpectedly in a public a place, or allowed to gently succumb to pleasure at home? What excites you? What boundaries do you want to push (and which ones do you want to leave right where they are thankyouverymuch?) Simply saying those things out loud might prove to be nearly as hot as the play to follow. But not quite.
4

Communicate properly with your partner if you want to play it with them.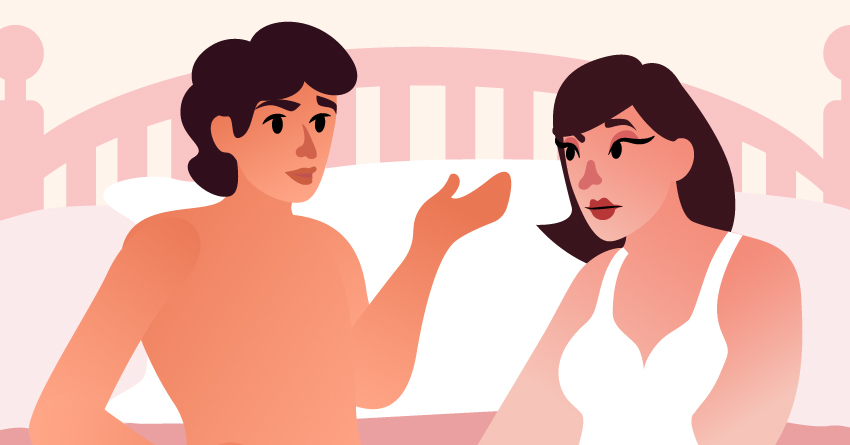 If you're single, you might be using it for some solid solo play, and that's okay. But if you're using it for coupled play, rules are essential. With a few ground rules, allowing someone to take control of your pleasure can be very sexy. Talk to your partner and guide them on how you like to take it. There must be boundaries, and those need to be respected. Let your partner know how to pleasure you and vice versa without overstepping the line.
5

Keep a bottle of water-based lube handy.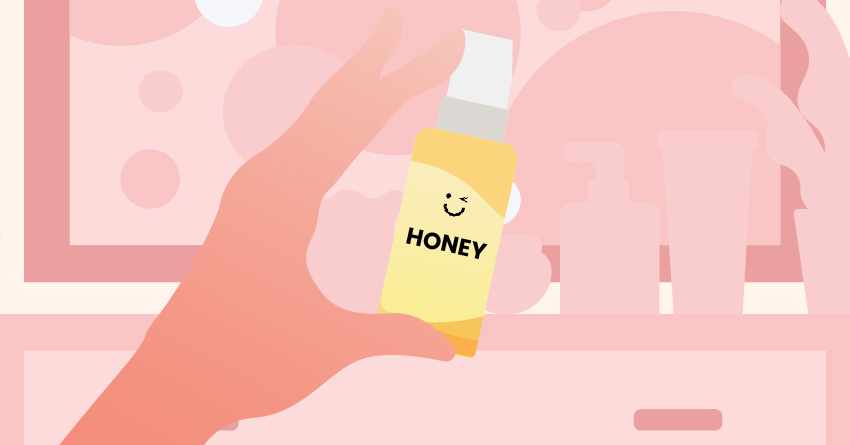 As the saying goes "Lube is your friend!" Using sexual lubricants, particularly the water-based ones, can help you have a more pleasurable experience when playing these remote-controlled vibes. Just a few drops on the shaft and tip of the toy before inserting the toy in your vagina.
6

Keep it discreet when playing with this adult toy in public.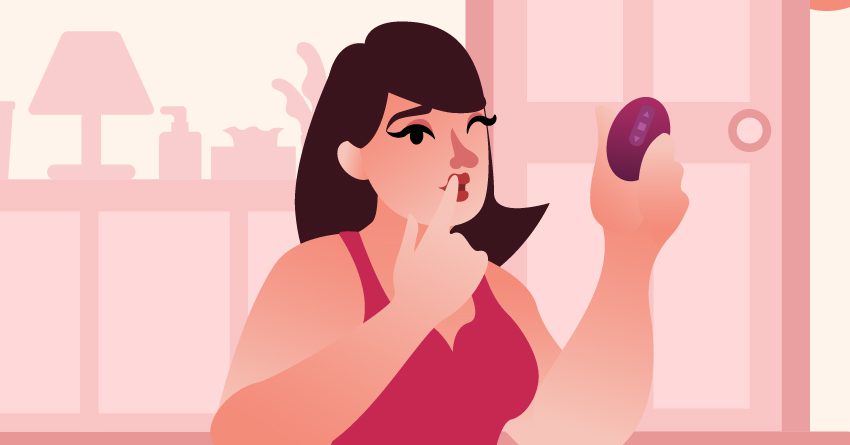 Be discreet, please. As much as it's fun to use remote control sex toys in public, you also have to be respectful of others. Be cautious of your surroundings. You and your partner are playing, but other people around haven't consented to join in the fun. So be appropriate about how you go about it.
7

Use a premium toy for great Os!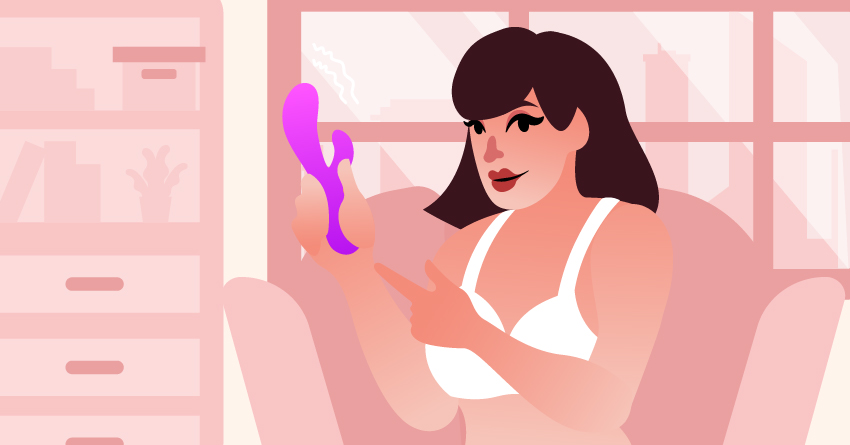 There will always be cheap, flimsy things that vibrate and dare to call themselves sex toys. They can be titillating, they can be fun, but it's a premium, high-quality, well-designed sex toy that'll really give you a night to remember. High-quality vibrators are equipped with high-quality motors that deliver more power — and more of the right kind of power — than most cheap novelties. Don't worry, high quality doesn't always mean super high cost, though. Shop around and read reviews to a get a sense of what's available in your price range.
8

Test the toy's range too!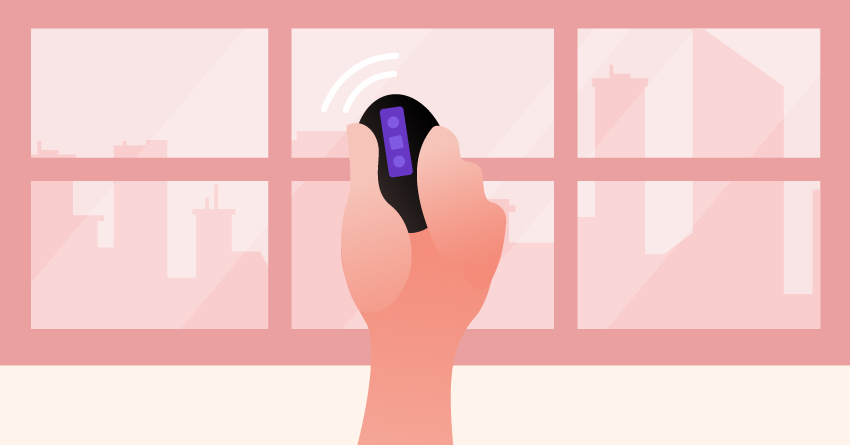 On top of the toy's quality, another thing you tend to get for your money is range. If your boo has to point the controls within a foot or two of you, you're going to end up feeling like a broken television set. Perhaps try it in the bedroom first before trying this type of toy outdoors.
9

Use it solo first!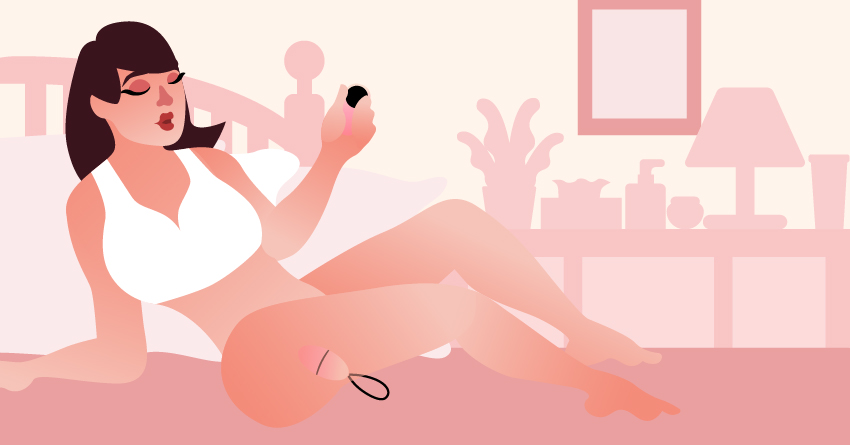 New toys often take a little practice, and trying a remote control vibrator first will let you explore its features well. And before bringing your brand new, remote-controlled friend out on the town, try it out at home. Play, fantasize and learn at your leisure. That way if you do decide to take it public, you and your partner will be experts at getting right down to business (and pure, uninterrupted pleasure).
10

Safety first!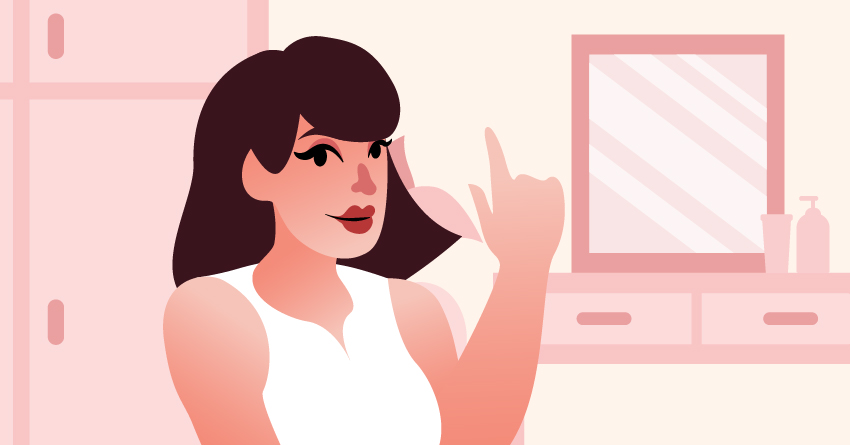 We get it. It's nice to be kinky 24/7, but you also have to think about your safety when you're naughty. For example, if you're thinking about giving your partner full-day control over your remote control vibrator (the wearable one), be sure to turn it off first. Better yet, inform them that you will be doing something that you must focus on first like driving. You don't want to get into an accident just because your vibrator suddenly turned on and it caught you off guard, right?
Best Remote Control Vibrators for Fun & Sexy Plays!
Frquently Asked Questions
You've learned how to select the right remote controlled vibe, but we get that you may still have more questions regarding this. So we've collated the common questions on remote vibes in the list below:
1

How do I clean a remote control vibrator?

You'll want to be sure to clean your toys after every single use. Otherwise, lingering bacteria can result in a bacterial infection or the spread of STIs. This is especially important if you're using toys with multiple partners. The way you clean your toys is an essential part of the vibrator owner's manual. Every toy will come with specific directions you should read carefully before use. Generally, a mild soap and water will do the trick for most toys and you could also use a sex toy cleaner.

Some toys, such as those made of stainless steel or glass, can be boiled in water. Vibrators have motors, which means they cannot be cleaned this way. If you're not sure what to do, simply refer to the manual that came with your toy when you received it in the mail , or you can ask the shop that you bought it from.
2

What type of lube is best for a remote control vibrator?

Remte control vibrators are often made up of silicone material. And water-based lubes is often best for silicone toys, since that lube's consistency won't ruin the silicone. When in doubt, stick with a water-based lube. These lubes are the most mild and don't come with the drawbacks of other lubes.
3

How to know if a toy is waterproof?

There is a lot of confusion around this one. Some toys say they are "waterproof" when what they really mean is "splash proof." If a toy has a motor, it usually cannot be completely submerged in water. You don't want to ruin your brand new vibrator, do you? If it can be submerged in water it will say "water submersible" in the directions. Luckily, all you have to do is ask the salesperson. They will know for sure whether or not this toy is bathtub approved.
4

Are remote control vibrators ideal for couples?

People asking if they can use a toy with their partner comes up a lot. While there are many sex toys made specifically for couples, most toys can be used with a partner. Remote control vibrators are excellent for couple plays because, as we said in the beginning, they are flexible and can be controlled by a dedicated remote, Bluetooth, Wi-Fi, or just by an application on your smartphone. This means you can incorporate the toy in various kinds of sexual plays.

Plus, you don't have to have a clitoris to enjoy a vibrator, nor do you have to have a penis to enjoy a cock ring. Not only do sex toys bring extra fun to the bedroom, but sex toys are great for your relationship too.
5

Is it ideal to buy a cheap remote control vibrator?

The toy you buy also depends on your budget. It should also be emphasized that the pricier something is, the better the quality, and the longer life it will have. So is it better to buy 10, 500-peso toys that consistently break, or one, 2000-peso toy that works for years? The best way to decide what you want to spend on a sex toy is to have budget in mind and a price you absolutely won't go over when you make a purchase.
Takeaway
Ultimately, we believe that remote control vibrators work for everyone. You can still have the fun of intimacy without letting the distance harm your relationship. Or perhaps have fun with yourself even without anybody else! But even if you're not single or in an LDR, a remote control vibrator provides convenience like no other! You need to try them out to see for yourself!
For more guides like this, feel free to visit the Lauvblog and you can always make queries to Dr. Sex for specific sex questions!