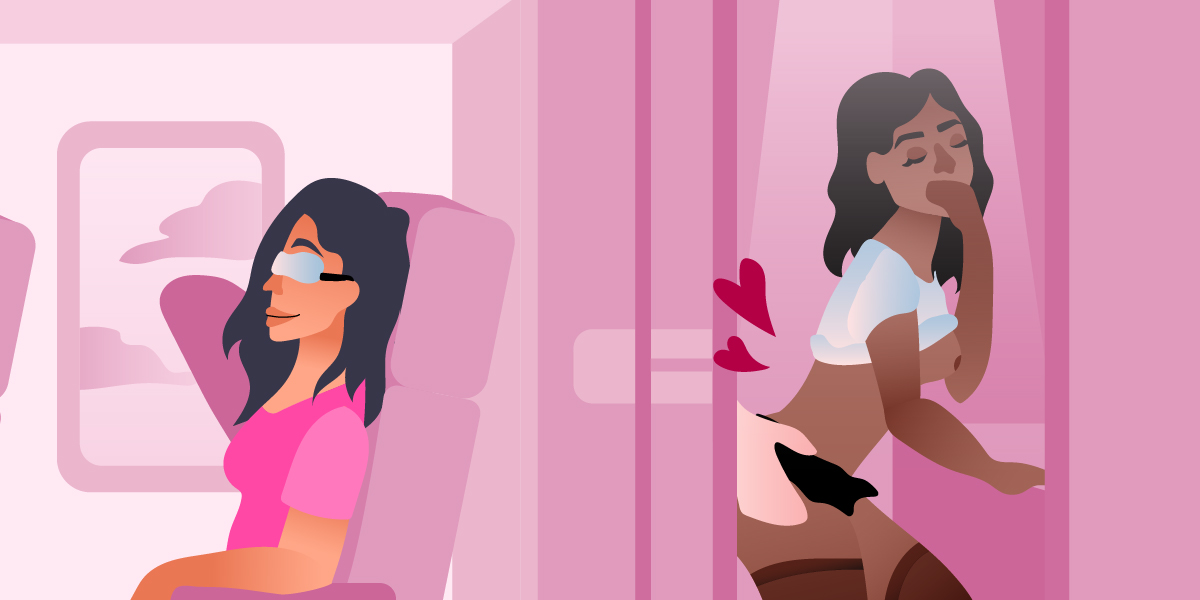 Disclaimer: This article discusses the discreet practice of the Mile High Club, in which the parties are aware and consenting adults. In no way do we promote or encourage sexual intercourse in public spaces. The author does not accept any liability or responsibility for any mishaps from the reader's reckless use of the advice, recommendation, information, assistance, or service. Please contact the authorities under these articles if you've encountered anyone who partakes in this recklessly and disturbingly.
Ever wondered if you take your sexcapades to new heights? How to take it up a notch so you never reach a point of stagnancy? Let's take it literally with the Mile High Club, where only a few souls had the guts to join its prestige and pride.
What is the Mile High Club?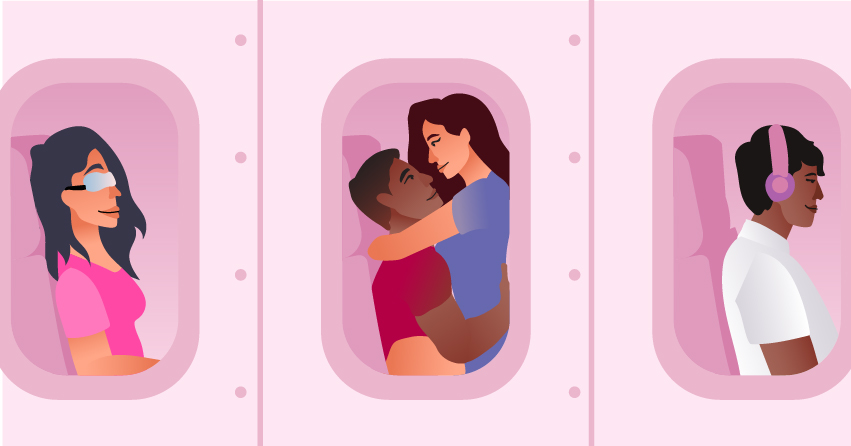 According to MileHighClub.com, they define this act as:
"two people engaging in sexual activity at an altitude of no less than 5,280 feet (a mile high above the earth) in an airplane."
This act is usually done in the lavatories of the plane, aka the one place you can get decent privacy from the already crowded space. Only those who are brave and bold enough can be a part of it because well, it's not a common sight to see two grown people enter one lavatory.
Your imaginations will all lead to one thing: sex. Some celebrities who achieved this and have memberships in this club are Chrissy Teigen, Ralph Fiennes, and Kris Jenner.
Origins of the Mile High Club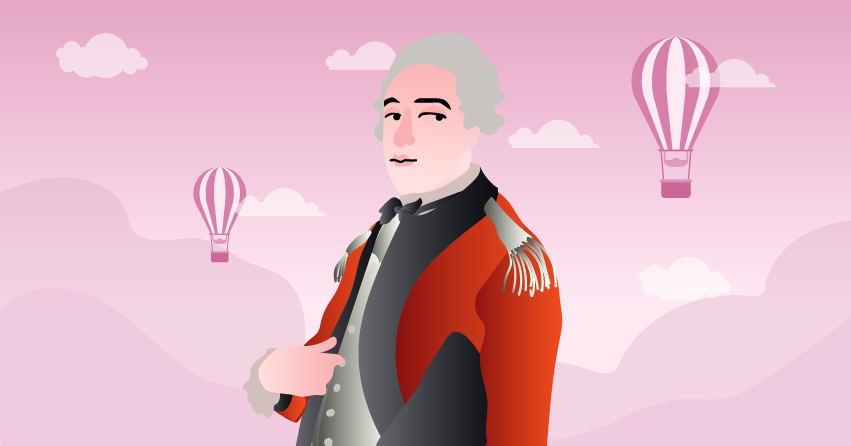 This wild club may have early origins back in 1785. Two rich English men named Lord Cholmondeley and Lord Derby made a bet in which the former allegedly challenged Derby to "get into a lady's knickerbockers while one-thousand yards from the Earth". Being men, Derby went for it. He bought a hot air balloon, took a lucky girl with him, and the rest is history. In the end, Derby acquired 500 guineas from Cholmondeley. This bet was all recorded in a wager from an English gentleman's club called the Betting Book at Brooks.
Things got more interesting when two more pinnacling events occurred. One, the Wright Brothers successfully invented the plane in 1903. Two, American pilot Lawrence Sperry invented the autopilot option in 1914 to give pilots a break from flying.
Speaking of the latter, that may have been useful in one of Sperry's flying adventures. One day in 1916, he took a woman named Cynthia high up in the air for a flying lesson. However, it was bumpy as they crashed near the Great South Bay. And get this, they were both in the nude. Tabloids love some added drama, and this witty headline, "Aerial Petting Ends in Wetting." takes the cake.
Flying then was merely a luxury of the rich. But when the Airline Deregulation Act was implemented in 1978 in the US, flights came at more affordable rates and more people flew in and out. So it's not easy to ignore your sexual curiosities, especially this one.
Because this fantasy was getting in demand from numerous interested people, it came to a point where there are plane services that specifically cater to this club. We'll get to that later on.
Why Are People Keen on Joining the Club
The mile high club may sound controversial or embarrassing to others, but how about on the other side? What entices them to get a membership to this club or give it a try? Let's delve into the 5 top reasons behind this interest.
1
There's thrill in doing something risky.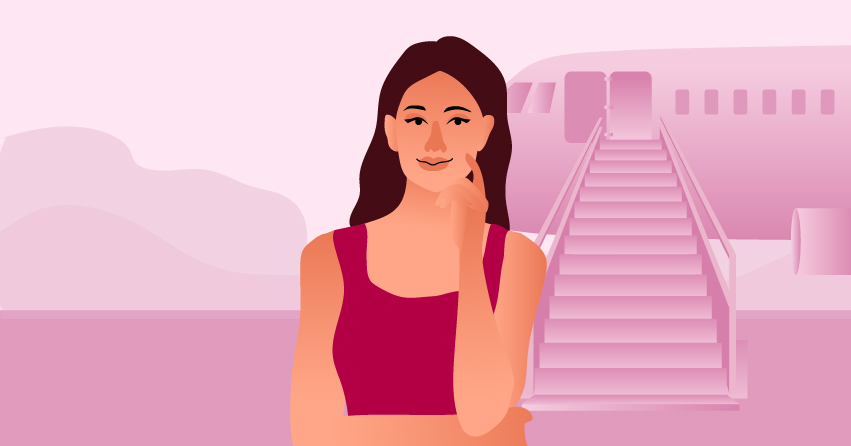 Daredevils with this fantasy thrive on this kind of thrill, the one where there's the possibility of getting caught. Regardless, this thrill fuels them to go after it at all costs rather than stop as the feeling of reward is addicting. Being into this fantasy also means you have exhibitionist traits, but on the responsible side, of course. There's something about knowing that people outside can overhear or at least be aware that you're getting hot and steamy in the lavatory that tingles your *meow*.
2
They like close proximity.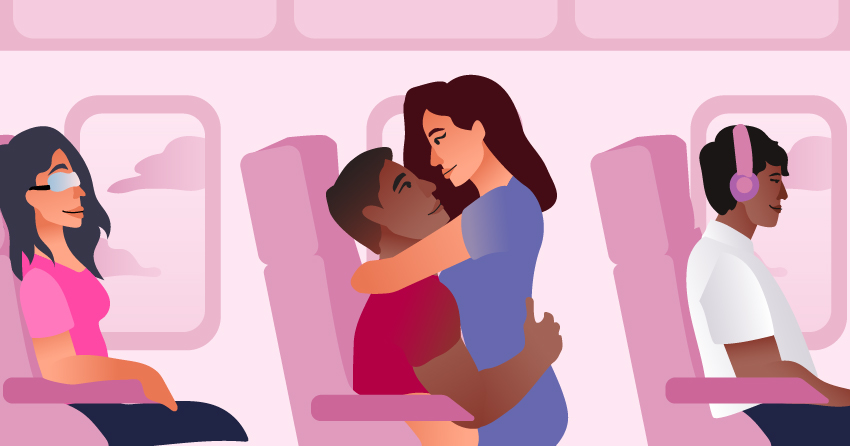 You may have to step out for this one if you're a claustrophobe. You'll enjoy this activity for those who enjoy being skin-to-skin, up and close with their partner in a tight space. The lavatory is meant to fit one person at a time, so bringing your partner lessens your room in the stall. But it's even better because you can go handsy and press yourself nearer to them so they can penetrate your toe-curling spots harder and better.
3
They enjoy public sex.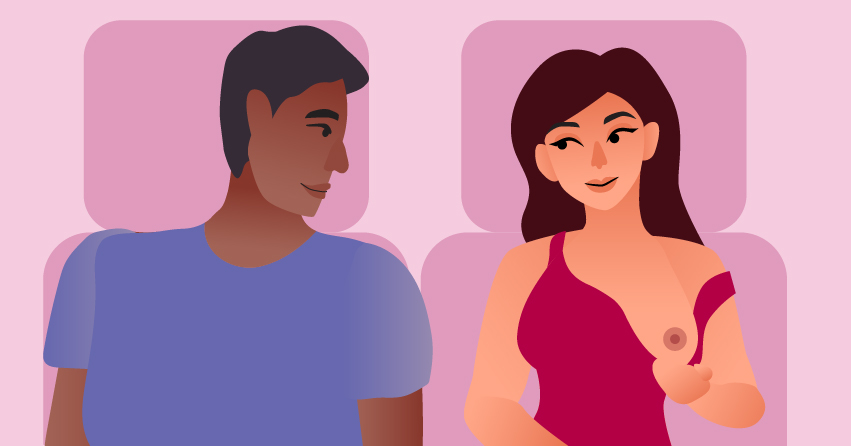 The mile-high club is almost like the pinnacle of public sex. It's highly possible you gradually built up your past experiences up to this point. You're surrounded by people behind the door, even in a closed stall. They may be sleeping or watching a program on their in-flight entertainment screens, but regardless, they're present. Yet you go for it responsibly to fulfill your fantasy and push for the heart-racing thrill.
4
They're horny.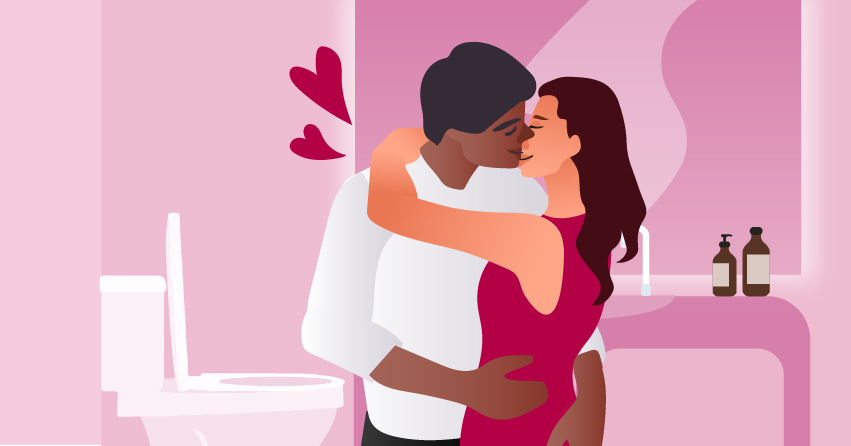 Imagine being stuck on a long flight with your partner without privacy. Regardless of what your sex life is like, how can you not get frustrated at some point? Sometimes, the mile high club isn't even a kink of yours to start with. If you want sex, you'll try to squeeze time for it on the plane. When you're horny, your mind is determined to satisfy your needs, so it doesn't make you more miserable. And as long as your partner is on the same page as you, anything is possible.
5
They can brag about it afterwards.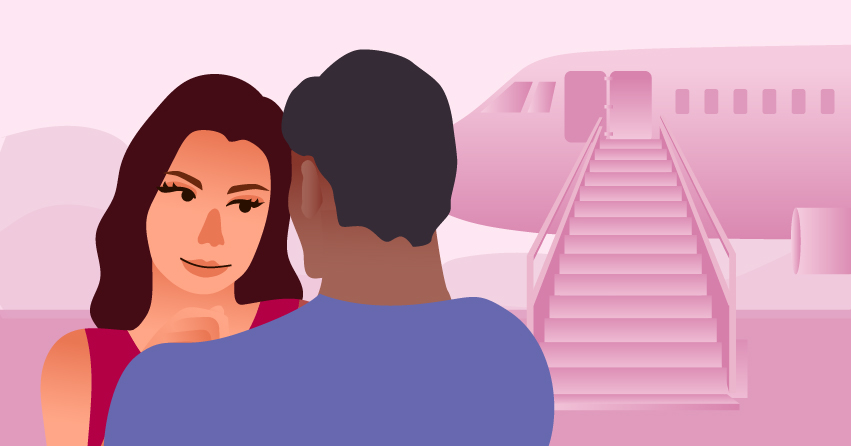 The Mile High Club isn't an easy feat to conquer. Spoiler: you'll get caught by at least one person no matter how hard you try. It's a matter of whether or not you'll get reported. If not, and you safely exit the plane, it makes a great story to share and brag to your friends. Everyone loves a fun, saucy sex story from time to time, so this one can get an instant crown.
Mile High Club Sex Positions to Try
Now you know why people are into it, and perhaps you're one of it. The question lies: in what position can my partner and I pull it off? We got you, reader! Scroll through our 5 saucy picks of sex positions when you're ready to get a membership to this bold club.
1
Extended Leg Room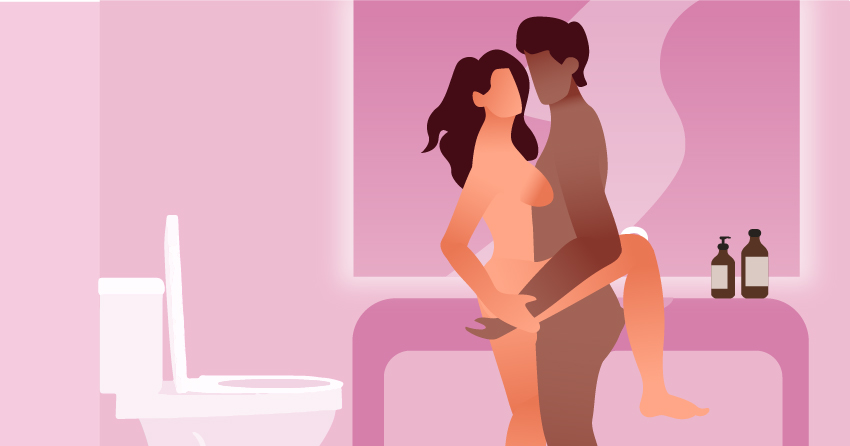 If your legs are too cramped from sitting down for too long, stretch them out with this flexible sex position.
How to Do This: Sneak in a makeout session first to get in the mood. Quietly rest your back against the wall while your partner hovers you. Hook your leg around their waist and make them hold on to it before carefully sliding their cock inside you. Get crazy with your hand placements from around their neck or shoulders. Play with their hair even. Make sure to hold on to something as hard yet subtle as possible when they thrust into you.
2
Picture Perfect View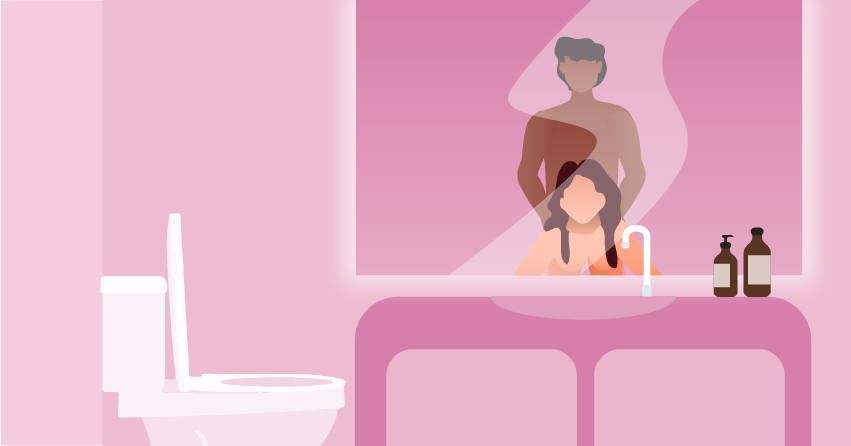 Sky pictures from your airplane seat are one thing, but why not capture a more eye-catching view in private? Give this visual sex position a run for its money!
How to Do This: Lean down to the counter where the mirror is as low as you can, depending on the lavatory space. Either hold on to the mirror or edges of the sink as your partner enters inside and pounds you from behind. If you're both into degradation, allow them to slap your butt cheek or pull your hair to make you see the mess you've become so far. Arch your back too if you do the latter and clench your *meow* for your partner to feel and groan in pleasure.
3
Seated Cowgirl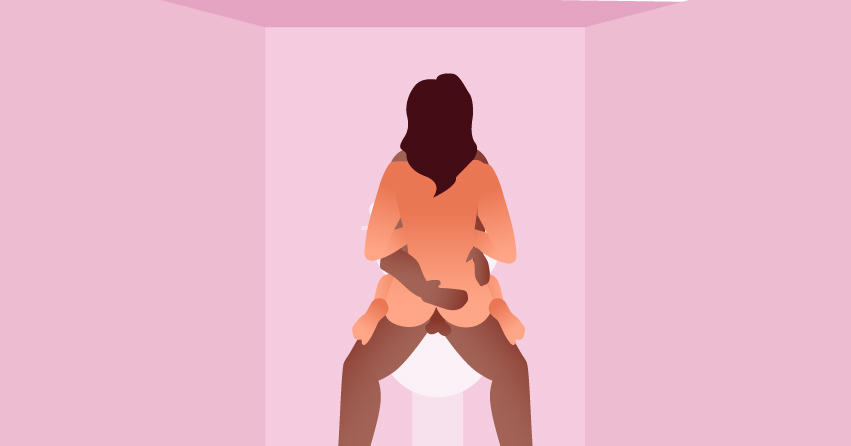 If you want to get more intimate with your partner to make up those lost hours of holding back, loosen up in this compact yet effective sex position.
How to Do This: Your partner is seated on the closed toilet. While they push their pants off, gently lower yourself down on their cock. Depending on the space, you can kneel where you can rest your toes on their knees. If not, keep them bent and hanging on the sides. See which way you're more comfortable, and hold on to their shoulders or chest as you grind and ride them. Allow then to thrust upwards for fun and hit some sweet spots you can't penetrate.
4
Seated Reverse Cowgirl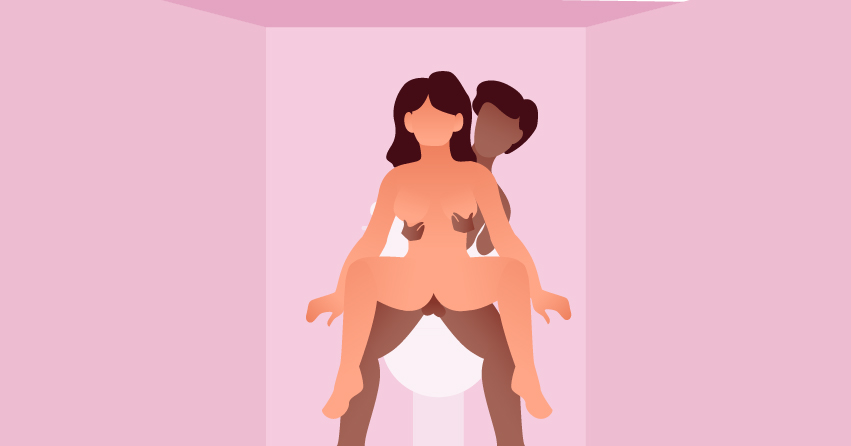 Take the previous position above, but the other way around. If you're more eager to get hands-on and vulgar, doing the reverse version is your top pick.
How to Do This: With your naked partner on the closed toilet seat (or at least naked from the bottom), descend on their cock as carefully. Hush down your voices too. Yes, we get that the very moment your private parts align and meet in the beginning feels angelic. But no one else needs to hear that, right? Once you're both settled, move your hips as slow or fast as you feel. Your partner's hands can toy with your breasts or grip your waist. They can also press closer to you from behind and leave kisses on your neck, whispering sweet or naughty things in your ear.
5
Extra Carry On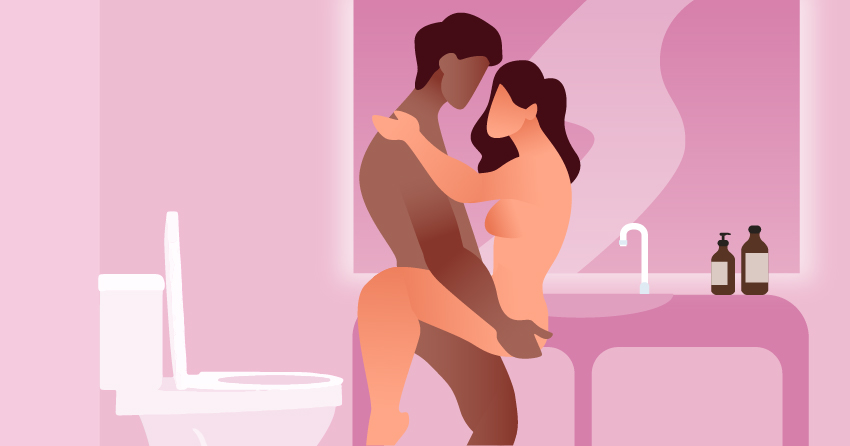 Looks like you got extra baggage with you, but one that'll keep you off your toes (literally) and lead you to orgasmic bliss!
How to Do This: Allow your partner to lift you up and pin you against the wall. Tightly lace your legs around their torso as long as you can. Once you're secure in your position, your partner can begin pounding you. Keep in mind that the more your partner pins you up, it's so they can maintain stability throughout the heated moment. If you can, maintain eye contact with them, especially before reaching your o's. Reach that mile-high club together while chasing your own highs!
Responsible Tips and Tricks to Get Into the Club
Now you know the fun side of the club and the positions to try, why not give it a try? But before that, we listed some crucial tips and tricks to do it safely without angry passengers up your alley.
1
Keep it discreet.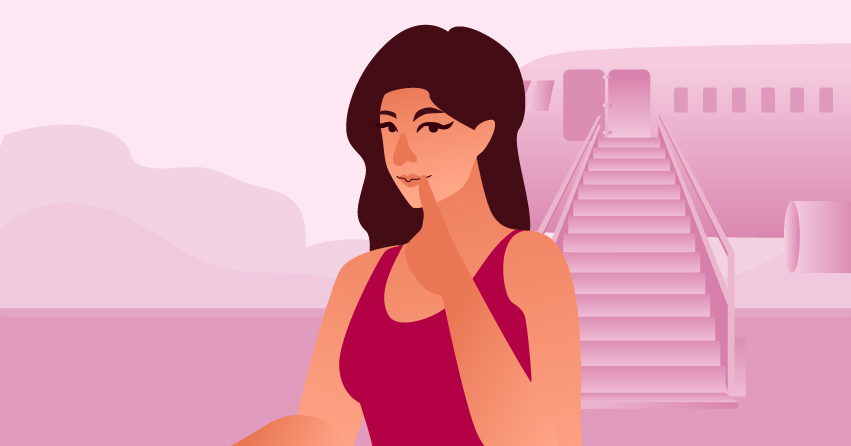 Embarking on public sex is a crime, especially in the Philippines. Again, here are some articles you can break if you get caught. In fact, a couple in the USA already faced the consequences for having intense hanky panky on the plane in 2006. California citizens Carl Warren Persing and Dawn Elizabeth Sewell face federal charges for persisting on their "overt sexual activity" that disturbed the flight crew members and passengers on a flight.
Even when told to stop (which they did momentarily on their flight to Phoenix from LA), they continued such actions on the same plane from Phoenix to Raleigh, North Carolina. It was reported that the couple verbally abused the flight attendant, who told them to stop. Before you know it, people from the law enforcement team were waiting for them upon landing at Raleigh-Durham International Airport.
So if you're going to commit to the act, don't be obvious that you'll do it. Move one by one when no one is awake and tone it down. Like yes, sex feels good when your partner hits the right angles. But not everyone needs to hear your moans and groans – especially the children. The lavatories aren't soundproof too, by the way!
2
Talk this out with your partner.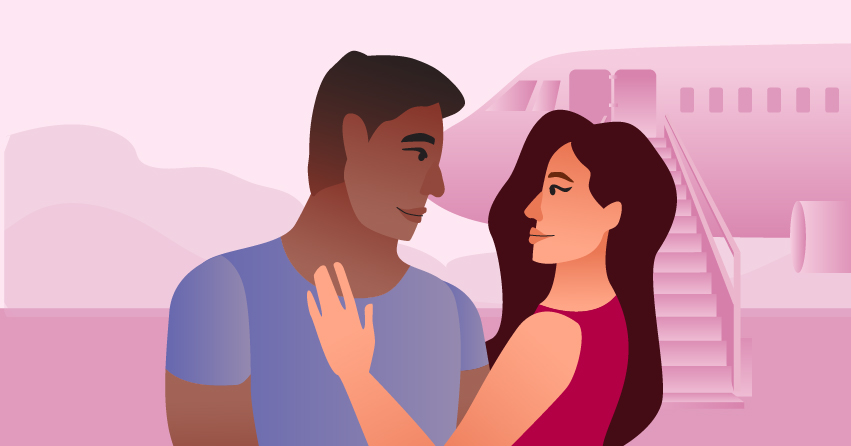 Attempting to go after the Mile High Club can make or break your sex life. As it's one of the peaks of public sex, it's possible things may go wrong. So if this is a shared kink of your partner, discuss the risks you may face, then establish your own set of rules and boundaries. This is so you don't cause any disturbances to the other passengers.
If this is a kink you have and want to try, but you haven't told your partner yet, you should bring it up to them slowly. Let them know what the Mile High Club is about through our beginner's guide, then give them some time to think about it. If their interest matches yours, proceed to set rules. But if they aren't up for the risks, respect their decisions and move on to the next kink.
3
Take it step by step.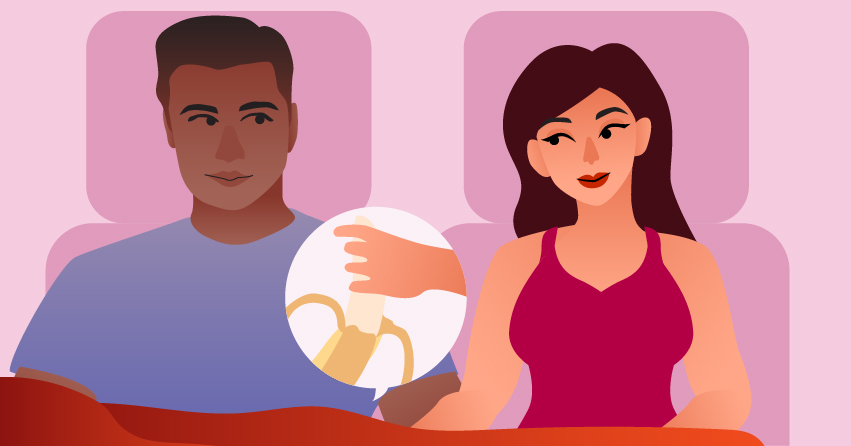 So your partner is into it, but they aren't ready to go all the way. And that's okay! While up in the sky, you can still have sexual fun by utilizing your hands and the blankets they may offer or by waiting until the light's out. Although you must do the actual deed to join the club, this can be good practice and satisfy your sexual urges. Your hands can really go a long way during this time, but again, make sure to be subtle and casual. You can also attempt to give oral in the lavatory, but only if you're both up for it without pressure.
4
Incorporate more pleasure-building items.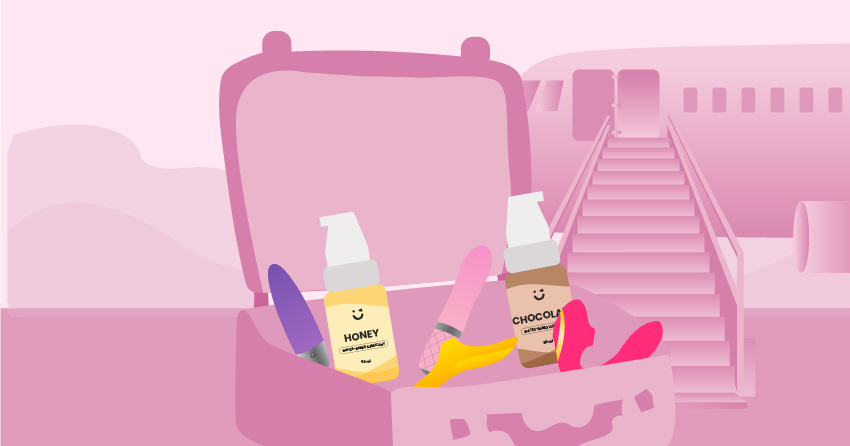 This tip can also be in line with the previous one. Add some pleasure-building items like toys and lube to your flight sexcapade to spice it up. Before you ask, you can actually bring your vibrators through your carry-on luggage if they're small and sleek. You can also use them as foreplay before taking the main deed to the lavatory.
Lube makes another great companion when you're already hitting it off, making it easier to slide in and out. Aside from vibrators, vibrating panties would be perfect teasers that'll soak you through before the flight takes off. Feel free to get creative and check out our store here for more toys!
5
Pick your plane or airline wisely.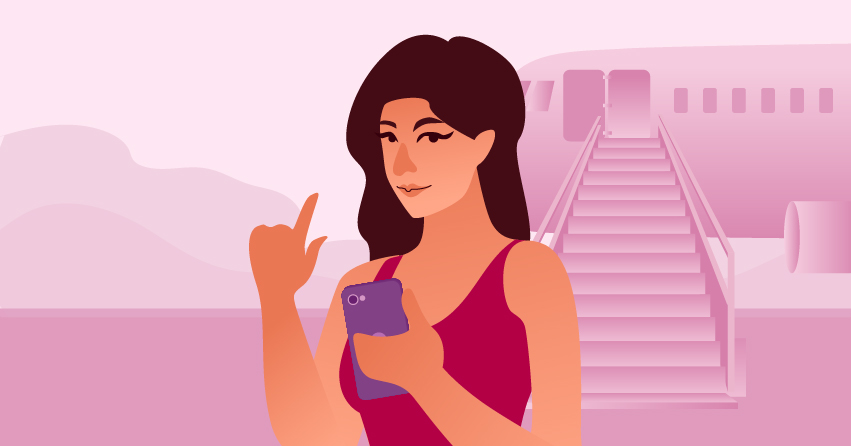 Hold on to your clothes before taking off. Even if the mile high club is a commonly known sexcapade, most commercial airlines discourage this act so it wouldn't ruin other people's flight experience. Thus, there are airline services that cater to this specific kink.
One of them is the Love Cloud, a Las Vegas-based scenic air tour company for couples and lovers. Aside from their romantic and wedding renewal flights, they also offer mile-high club flights touring around Las Vegas for $800. Pretty obvious what you'll be doing there (or who). Day or night for an hour or so, it's up to you and your partner when you want to partake in it. There's also a cushioned bed on the floor with pillows, chairs, and loads of lube!
There's also Flamingo Air, which also offers mile-high club-related flights over Cincinnati for $425. Under an hour, it's inclusive of mattress, sweets, and champagne. Both flight airlines have both discreet pilots and curtains as barriers. They don't need to hear your business.
Or if you're well enough to have your own jet or know anyone who owns one, consensually get it down and dirty there.
6
Select a good seat.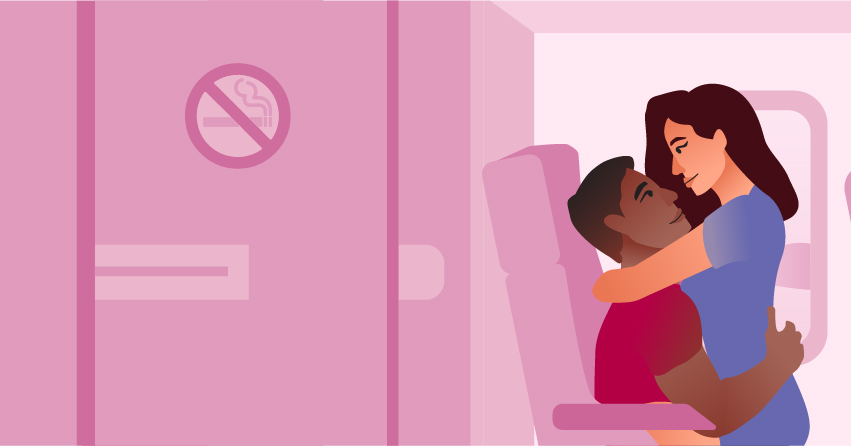 You may have to pay attention to this tiny yet crucial detail, aspiring members. If you're not flying at any mile-high club-centered airline but on a regular one for whatever reason, your plane seats do matter. We suggest picking a seat/s by the back row or anywhere near the lavatory so the trip to the lavatory won't be long. Nor obvious enough for anyone to catch two people entering the stall.
7
Join the club during longer and/or night flights.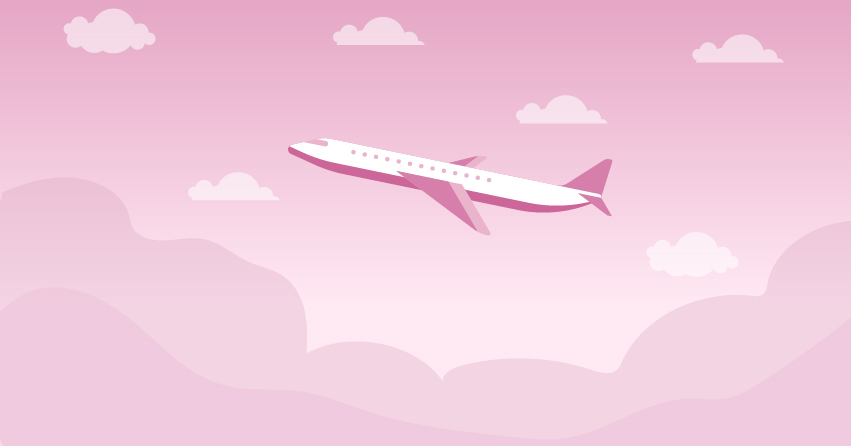 Flights longer than 5 hours can give you more time to map out how to make things happen and reassure you and your partner that no one will catch you. Even if you decide to do the deed on a short flight can have a rush, but it can also leave you hanging. Plus, many people are more likely to use the restroom, so we don't have to experience frustrated passengers knocking on the door while your orgasms knock you out.
As for the night flights, there's not much to say. When the sun sets and the night sky sets in, alongside dinner served by the crew, most people will catch those z's. And when they do, quietly sneak into your nearest lavatory with quiet moans and groans that won't budge passengers in their sleep. Make sure that flight attendants or anyone in the crew are in their lounges before hiding away as well. They don't need to know your business, unless you're up to be a topic of their work gossip.
8
Be quick.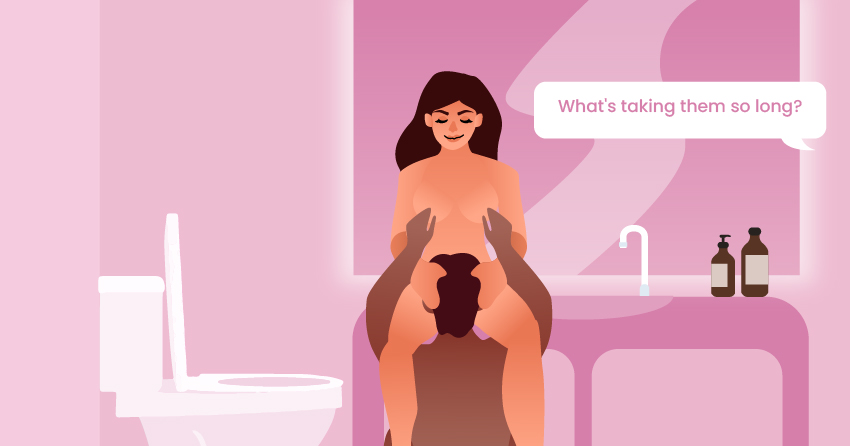 Flight attendants usually have walk-throughs around the plane every 20-30 minutes of a flight. So once that walk-through is done, subtly rush to the nearest lavatory. But boy, the quickness of it all doesn't end there. Depending on the time of the day or night, don't stay longer than 15 minutes unless you want a flight attendant to knock on your door or a line of passengers piling up. So either hastily push through with the foreplay or lube up ahead and get into it!
9
Clean up before and after the act.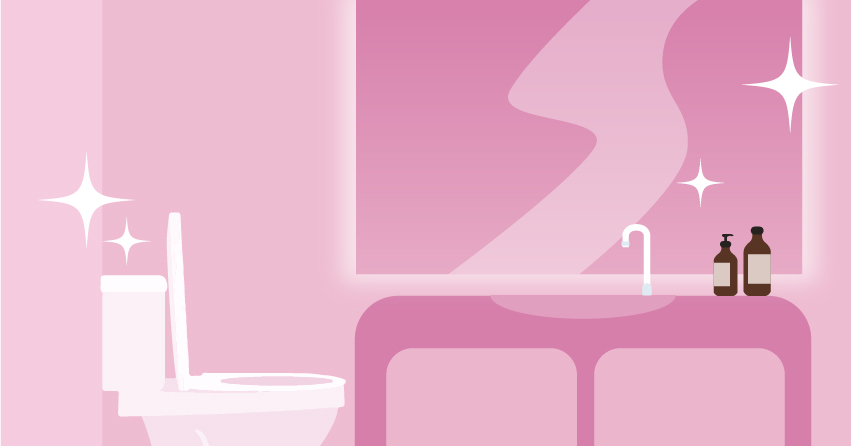 Apparently, some airlines rarely clean their restrooms. So the least thing you can do is wash up and sanitize those hands before doing anything. Safe sex also means to be clean and sanitary, guys. After doing it, remain the tidiness and wipe any fluids/discharge you spot. These bathrooms will still be used by other people, after all.
10
Be respectful to the crew.
Let's be real. Members of the flight crew are more likely to catch anyone in the act, having quite the stories of knocking on lavatory doors to tell them to stop or seeing them dress up and exit so casually. It's by luck if the cabin crew are lenient with it, but it doesn't mean you should take advantage of it. So if you and your partner get caught, and they inform that your actions are causing a disturbance, quit it and go back to your seats. And yes, you must face the walk of shame.
But in the other lighter scenario, if they let you off the hook, be kind to them during the rest of your flight. Well, it should already be that way from the start, but again, remember that they know what you did. They can always route differently but instead, let you have your fun. Also, don't ponder too much on it either out of paranoia. Again, this is probably not the first time they've witnessed couples have sex in the lavatory.
Frequently Asked Questions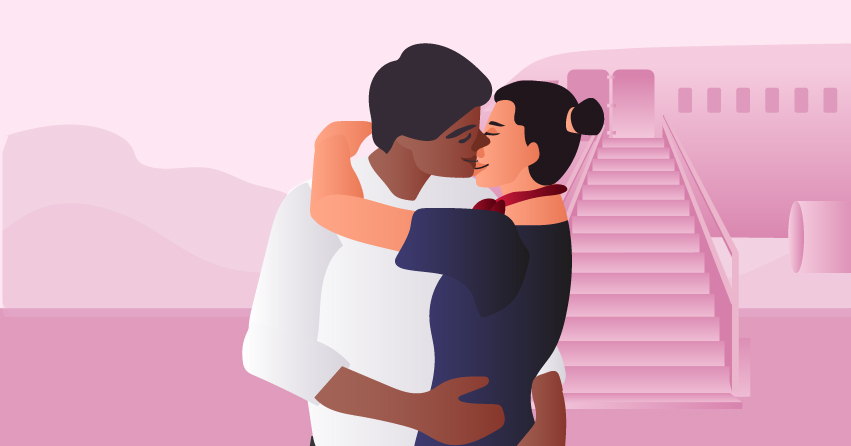 Still invested to know more about the Mile High Club? We answered some frequently asked questions that'll feed you with more helpful knowledge for your future sexcapades.
1
Can I achieve the Mile High Club with a stranger?
Yes! As long as they're consenting and respectful, give it a shot.
2
I'm flying first class, so my cabin space is bigger. Should we do it there?
As much as possible, please don't do it there. Some airlines that have beds in first class, especially Singapore Airlines, highly discourage anything sexual in their spaces. But if ever there are private bathrooms or spaces in your section of the plane, you can venture them out. Make sure to follow our tips above when you do so.
3
I think my partner and I got caught after finishing, but no one's saying anything. What should we do?
Honestly, that's great! You're a lucky one, so just own up to it. What's done is done, and you're lucky they won't report you. Even if most situations of getting caught make people apologetic, then get responses of "be quieter next time", debrief with your partner on what may have gone wrong.
After that, accept that it's done and take it as a learning experience the next time you do it. Or if not from the embarrassment, it'll make a funny story to tell over time. But overall, be careful and aware before you get it on.
4
Can we do the deed during day flights?
Sure, but it increases your chance of getting caught! Because everyone is awake and the light is shining strong, everyone will definitely notice if two people enter a stall.
5
So the mile high club isn't just for those in first class?
Yes! As long you're at the right level in the air with a partner, you can get it hot and heavy in the plane even in coach.
Takeaway
And there you have it for this beginner's guide to the Mile High Club! Indeed, it's not a myth, and it's quite a popular kink most people want to tick off their bucket list of sexcapades. Take this spicy information and use it as you please, but keep out of trouble. We don't want to make any flight risk that'll result in an embarrassing walk of shame or a walk to the legal authorities.