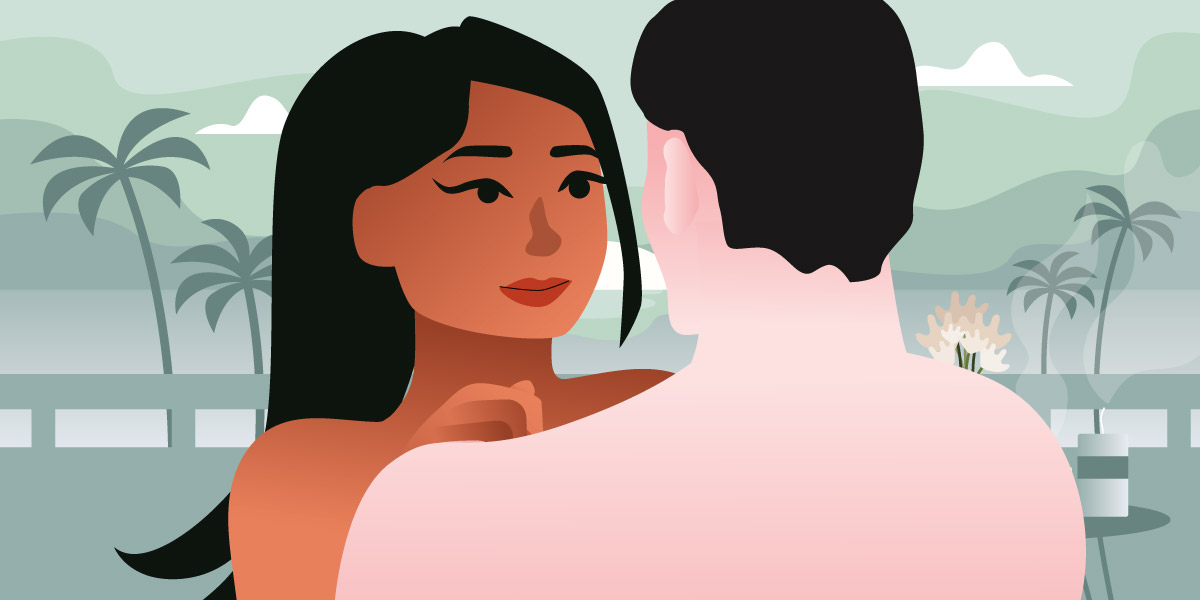 Are you secretly googling 'how to have public sex' because you're curious? In case you've never given it much thought, it's common to fantasize about having sneaky sex outdoors. You shouldn't be embarrassed about it.
To be clear, when we say public sex, we don't mean out-in-the-open kind of hanky panky. Of course, we don't want you to get in jail or pay fines just because we convinced you to try it out. When we say public sex, we mean having sex in an area that is not inside your house or in a room but still safe and with no people immediately around to witness the deed.
To change the pace, you know.
If you're interested in trying it out but unsure about how to have public sex, you can rely on this guide. We'll be sharing everything you need to know about public sexcapades.
Why You Should Try Public Sex
But before we proceed with the tips, you're probably wondering why you should consider doing it. We get you; it's too risky and nerve-wracking. You might get caught and thrown in jail because you took that risk. It's crazy, right? But to understand the appeal, here are some logical reasons and science behind it.
1

It's exciting!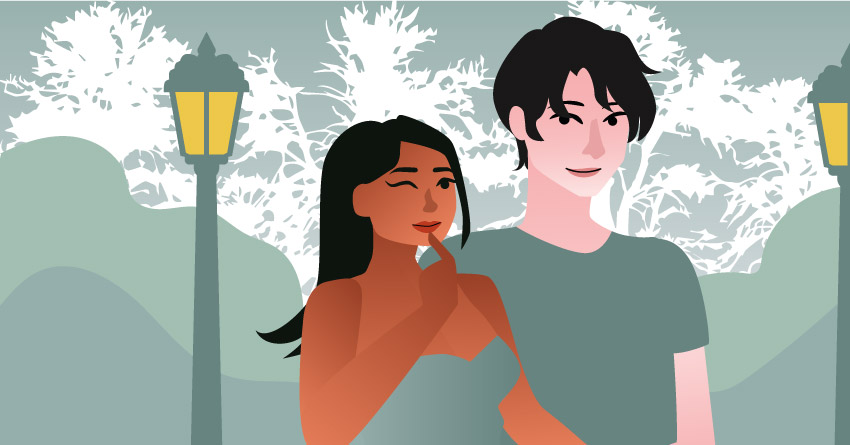 When you think of the appeal of public sex, the first thing that comes to mind is the thrill of getting caught. There's just this adrenaline rush when you think about the "danger" you're in. This is because sex is mostly confined to a private space. So there's just something liberating and exciting about doing it in public.
2

It can be convenient in some cases.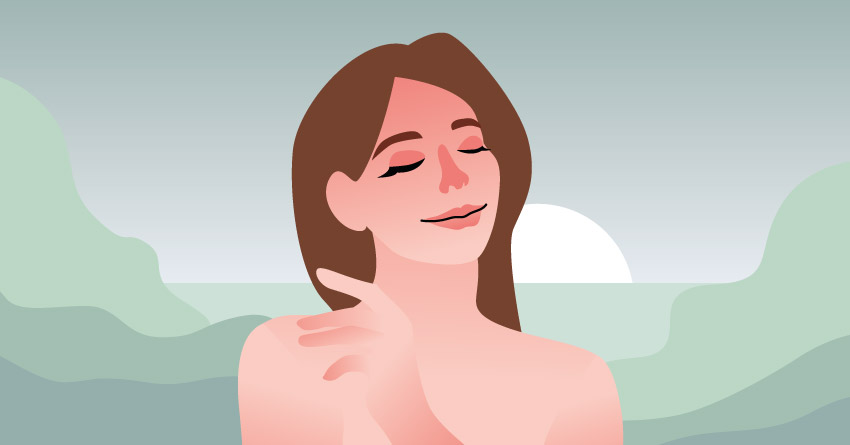 Of course, there are other reasons why people do it outside the four corners of the room. For one, the call of horniness has no time and place. Sometimes, you do it when you feel you need to. So it may be in a car, or it might be in a movie theater. Sometimes, public sex is convenient and works well in the heat of the moment.
3

It's a great way to spice up your sex life.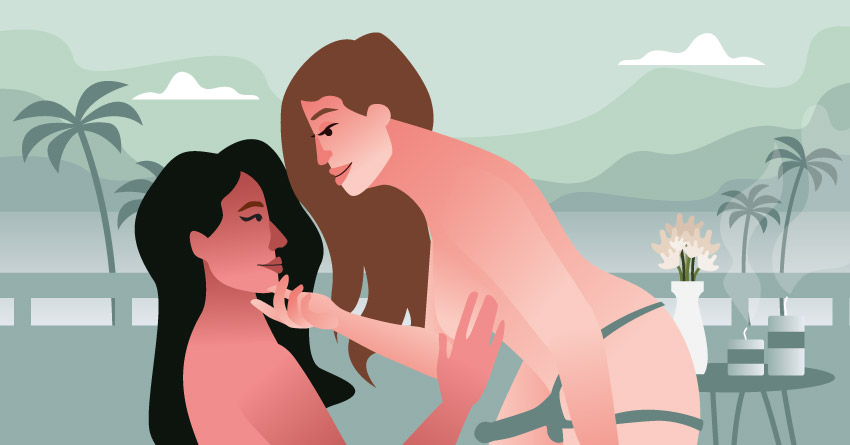 Sex of the regular, private kind can get boring when you do it all the time. To counter this, people have public sex to spice things up by escaping from familiar and predictable surroundings. This increases the excitement and the hotness of the deed.
4

You may feel hornier than ever.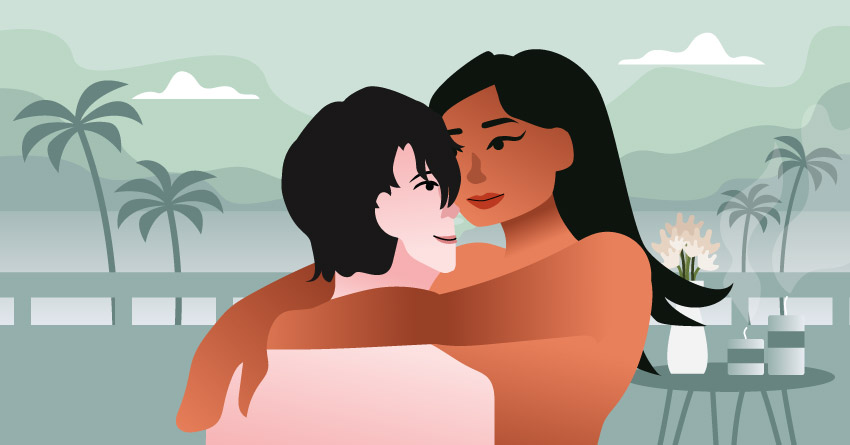 It's all in the head.
Another reason why people enjoy public sex is our brain chemistry.
From a scientific perspective, doing the deed in public causes the brain to release the neurohormone dopamine. The same hormone gets released when we do something exciting, like riding a fast car or zip lining and exercising. Dopamine also affects desire and can increase arousal in most people. Arousal is one of the main reasons why it may feel so good.
Changing locations or having sex in public can get you out of the usual boring routine and get your adrenaline pumping. This gets you more aroused than usual, and the more aroused you are, the better the fuck!
5

You'll feel more connected to your partner.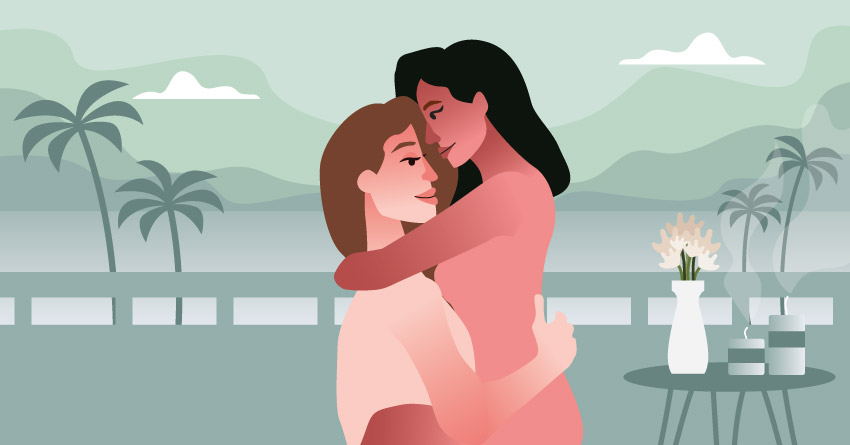 There's also some psychology to back it up. Expanding your sexual experiences by having sex outside the bedroom can bring you closer to your partner, teach you about what turns you on, and help you feel sexually empowered.
Sharing these feelings of excitement also makes you feel more connected with your partner. You have all these erotic memories together, like "Remember that time we had sex on the beach…?" and just the thought of it can make both of you wet!
6

It's a great way for consensual exhibitionists to fulfill their fantasies.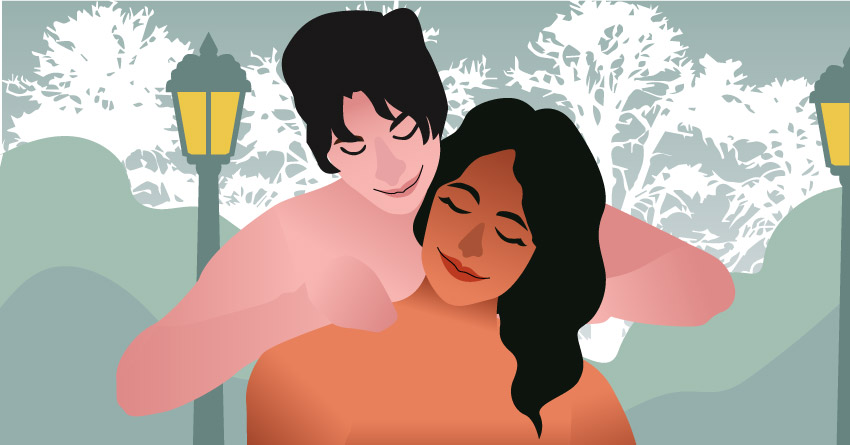 If you've just heard about exhibitionism, it's a fetish wherein the person (exhibitionist) experiences sexual gratification by flashing their genitals or exposing their naked body. One way to satisfy their exhibitionist tendencies is by doing the deed in public.
They may not directly expose their bodies to other people but knowing that someone might see them in such a sensual situation can excite their kinky senses.
7

If you're into quick and intense sex, you'll love this.
If you're into quickies, you'll enjoy having public sex. This sensual act is usually fluff-free, as the goal is to finish before getting caught. So for those who prefer less foreplay and higher intensity, you've got to try this one.
8

You'll get to try something new.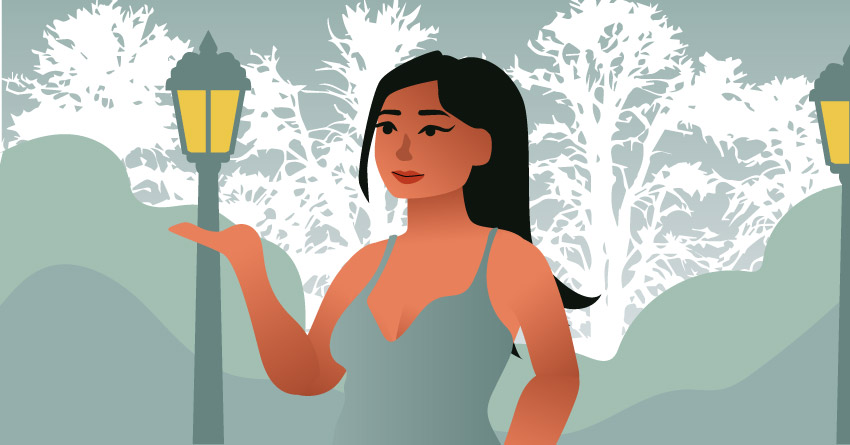 When you have public sex, you'll get to try something new. Part of life is venturing into things outside your comfort zone. New experiences, whether they're sexual or not, help you grow.
How to Have Public Sex
Now that we know some science and why people have sex in public, here are some helpful tips for having public sex safely and discreetly. That way, you'll be able to have naughty fun without ending with public indecency or other related charges.
1

Prepare and plan the experience.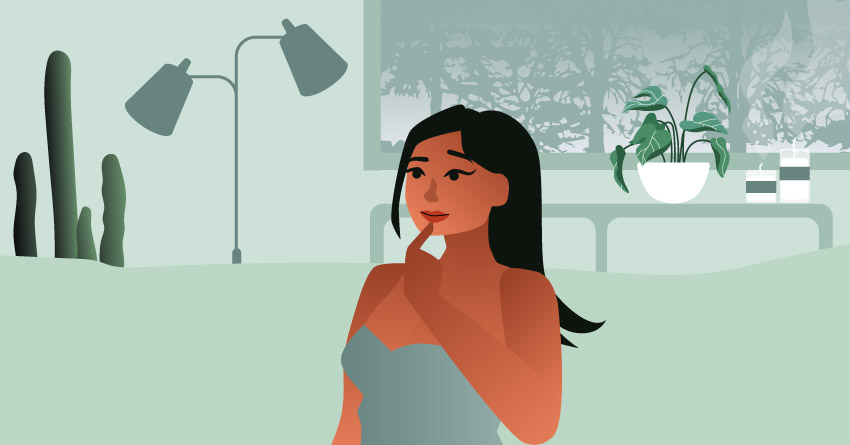 Spontaneous public sex is nice, but it's better to prepare for it. This increases the likelihood of a more pleasurable experience, so plan it out. It will also be useful if you keep in mind the cleanliness of the place.
Always think of garments that are easy to access and discrete. If you see someone coming, you can quickly get together and be presentable. As for cleanliness, please use condoms. Not just to be safe but to be mindful of the other people who might be using the area. Say, for example, you had sex in a dressing room; even if you're not getting caught — there's still the sex smell. Worse, if you leave some of your milky-white junk there. And you don't want to leave that there. That's just disgusting and outright disrespectful.
Here are some of the significant deets you'll need to consider before you have public sex.
Clothing – Make sure that you're wearing outfits that are easy to remove, such as free-flowing skirts, stretchy shorts, plain shirts, and the like. If you want to be extra naughty, go incognito!
Timing – We recommend doing the deed at night or in the wee hours of the morning. Don't be foolish enough to do it while the area is busy.
Props – Since there's no foreplay involved, you can opt for a water-based lubricant to ensure a smooth and comfy glide during penetration. Prepare items that help you cover up or blend in surroundings, such as blankets, towels, jackets, umbrellas, etc. Remember to prep some extra tissues, wet wipes, and plastic bags for the cleanup.
Activities During the Deed – For better and quicker plays, you can already discuss beforehand the things you'll do on the spot. Is oral involved? Are you gonna go for anal sex or vaginal sex? How long is the BJ? What positions are you gonna explore? Are you gonna swallow? These are just some of the questions that you may ask your partner.
2

Keep it as discreet as possible.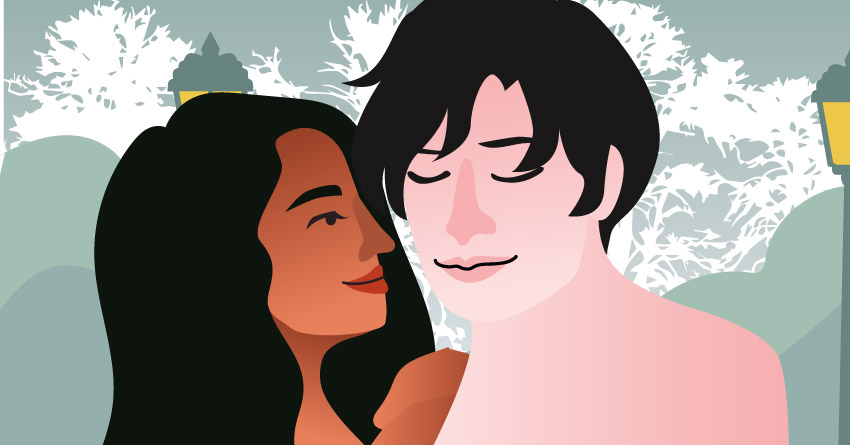 As much as it's fun to get crazy and all out, the general rule to public sex is: "Don't involve others in your kink without their consent." Most especially if there might be some random kid who would appear. Believe me. You don't want to be the one to ruin their innocence. That's too heavy for any decent human's conscience.
3

As much as possible, choose a place with a locked door.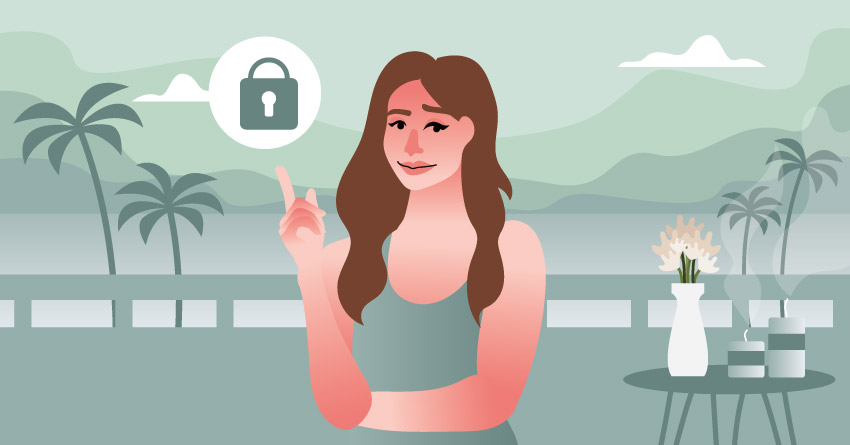 It's really up to you and your partner on where to have public sex, but it's important to note that areas without doors are riskier. When someone catches you in the act, there's no time to clean, cover-up, or escape. Obviously, it would help if you didn't get caught up by other people, but it's best to prepare for all possible scenarios.
4

Your first few sessions don't have to involve penetration.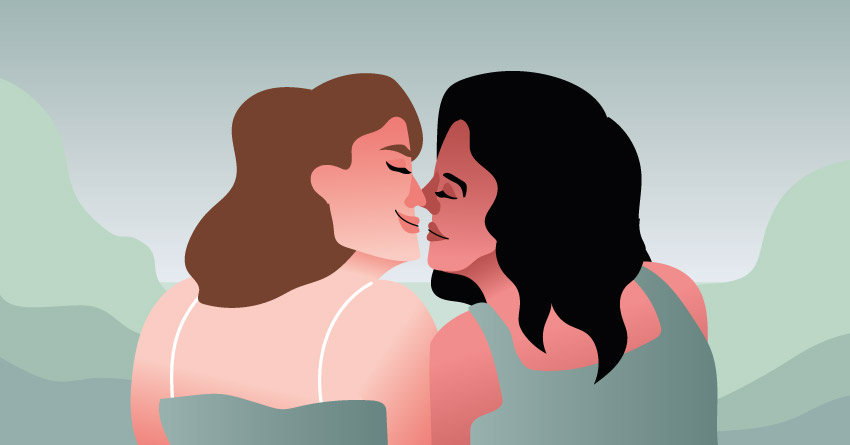 Here's the thing, you don't have to go all the way on your first try. Just try making out in a bar bathroom or do some sneaky groping in the park. Once you're more comfortable getting naughty in public, you can amp up the difficulty.
5

Make it quick.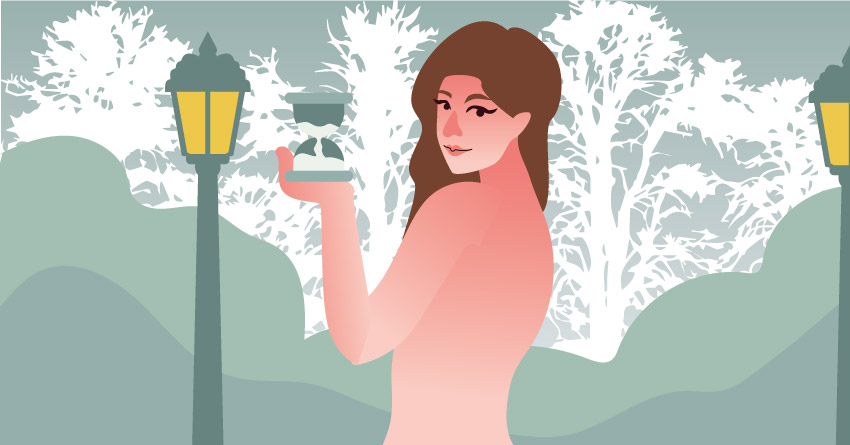 As much as you would want the slow and passionate foreplay that comes in your regular sexual sessions, you gotta shorten that up when doing the deed in public. The longer you stay, the higher chances of someone catching you.
6

Enjoy the moment, but keep observing.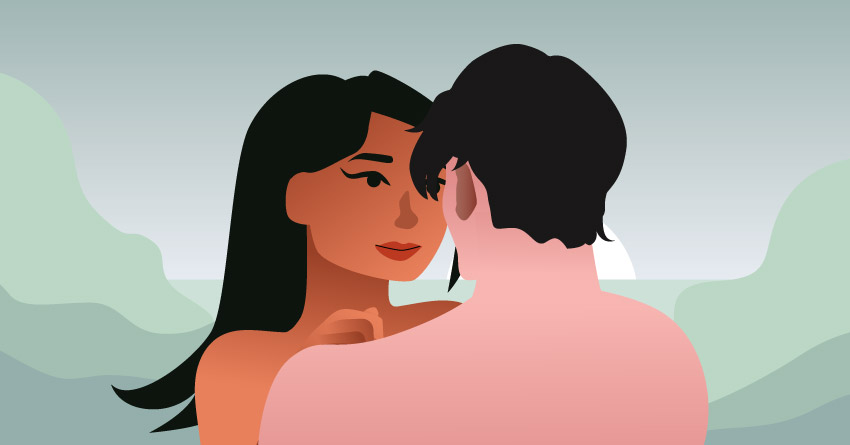 If you keep tensing up during the deed, you won't fully enjoy it, so it's important to enjoy the moment. Remember, these are just moments that will be hard to experience again.
However, it's still better to be observant and see if a guard or other people is walking around. That way, you'll be able to cover up or escape just in case.
7

Hush, hush!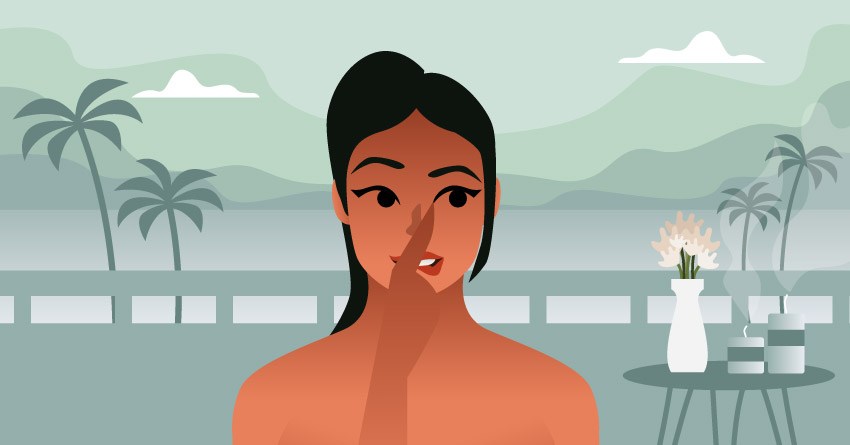 When things get too steamy, you may find yourself moaning. It's okay to moan while you have public sex, but keep the noise level as low as possible. Too much or loud moaning can attract bystanders and authorities.
8

Follow safe sex practices.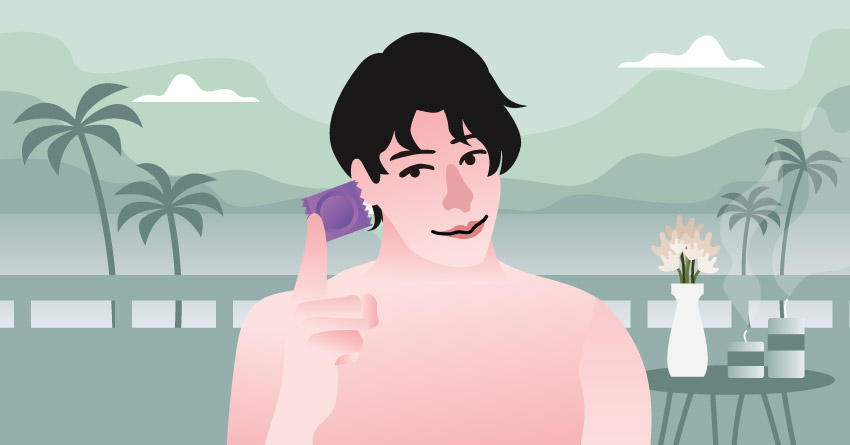 Doing the deed in public isn't an excuse not to follow safe sex practices, such as using a condom and peeing after sex. A night of exciting sneaky sex isn't worth the stress and expenses you'll get from unplanned pregnancies and sexually transmitted infections.
What are the Best Places to Have Public Sex?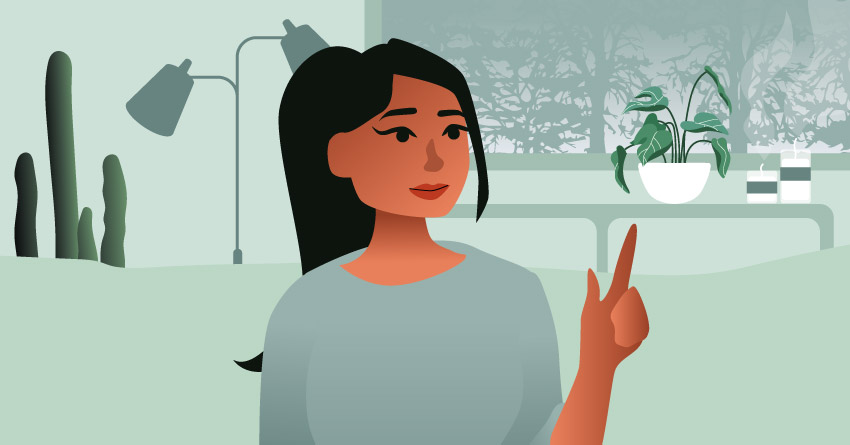 After learning how to have public sex, you're probably excited to try it out. Hold on for a sec there, champ. Make sure you have it all figured out before having some sexy time outdoors. This includes knowing the best locations to have public sex.
Below are some of the places you can check in your area. You can also check out another guide for more information on the best public sex spots.
In the car
On the beach
At a friend's room
Fitting room
Public restroom
In the woods
Storage room at work
Library
Park
At the gym
At the back of a cinema
In a museum
At the back of a taxi
In a hole-in-a-wall motel
On the balcony of a cruise ship
Inside an arcade booth
In the kitchen
In an airplane
At the zoo
At a fire exit
In a cemetery
Frequently Asked Questions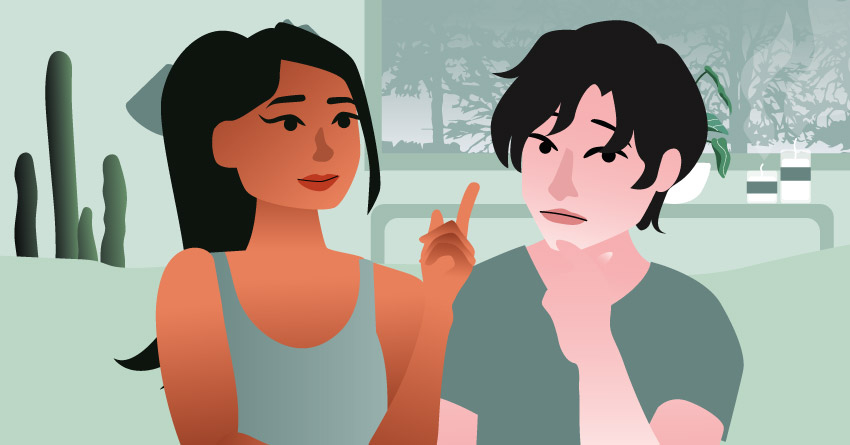 After learning to have public sex, you're now equipped with enough deets to try it out. But if questions are lingering in your mind, we gotchu. We've answered some of the common inquiries about doing the deed in public below.
1

What's the best outfit for women when having public sex?

The best outfit would be elastic and provide easy access to the genitals. Plain blouses, t-shirts, elastic shorts, flowy skirts, jogger pants, mini skirts, skater skirts, and summer dresses are just some clothes that would work well for public fun.
2

What's the best outfit for men when having public sex?

The best clothing for men during public sex would be polo shirts, t-shirts, stretchy shorts, jogger pants, and anything that can easily be removed during the deed.
3

What are the best sex positions for outdoor plays?

It actually depends on the location. If you're in tight spaces, standing or cowgirl positions will work. If you're somewhere that's not enclosed and secluded, you're freer to go for your preferred sex position.
4

What will happen if we get caught?

This depends on some authorities asking violators to leave the premises. In contrast, others may be charged for public indecency.
5

What are the best sex toys for public sex?

Go for something small and multi-function, such as a mini vibrator or finger vibrator. Open-ended masturbators or egg masturbators would also work on public plays.
Takeaway
There is nothing wrong with getting turned on by public sex, but you still have to do it safely and with caution. As we've said, use condoms. Also, no matter what happens, remember that nobody is above the law. Your desires and pleasures aren't above the law. So make sure you're doing it in a deserted or dark place.
But more than these, don't forget consent. It's important to note that consent rules also apply to sex in public places. Not just between you but other people who may catch you getting the dirty deed on. If you get caught, and the person who saw you didn't consent to watch, your desire for sex in public isn't a personal preference but a violation.
So please be careful about where you do it. Please be mindful of your surroundings and take emergency getaway plans seriously.