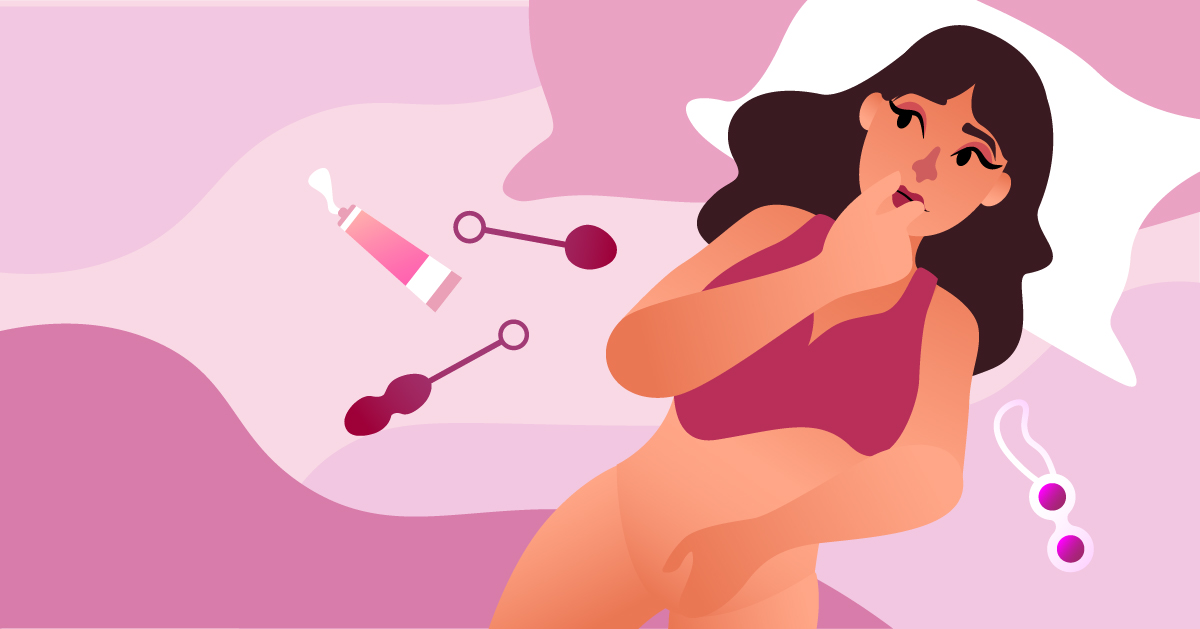 Disclaimer: This article on how to tighten the vagina is meant to provide basic information on the said topic. We've linked the health articles and studies on some of the statements on this feature. No content from this piece should ever be used as direct medical advice; always consult your doctor before trying any remedies or treatment on this guide.
There's a weird common notion that for a woman to be sexually desirable, she must have a tight, well-lubricated vagina. This notion is not necessarily true; however, a "lax" or loose vagina can impact a woman's health, comfort, and sexual well-being. 
The vagina can naturally lose its tightness from different factors such as being stretched during pregnancy, delivering a baby, or lifting heavyweights. All these activities can lead to the weakening of the pelvic floor. These can make the vagina itself feel loose, which can make sexual activity seem dull. If you have noticed a change in your body, it can be quite frustrating, and women commonly look for ways on how to tighten their vagina by strengthening their pelvic floor muscles.
This article will discuss the safe ways to tighten your vagina and the factors that lead to vaginal laxity. Plus, we will tackle frequently asked questions on this topic, so pay close attention and ready your notes.
What is Vaginal Laxity?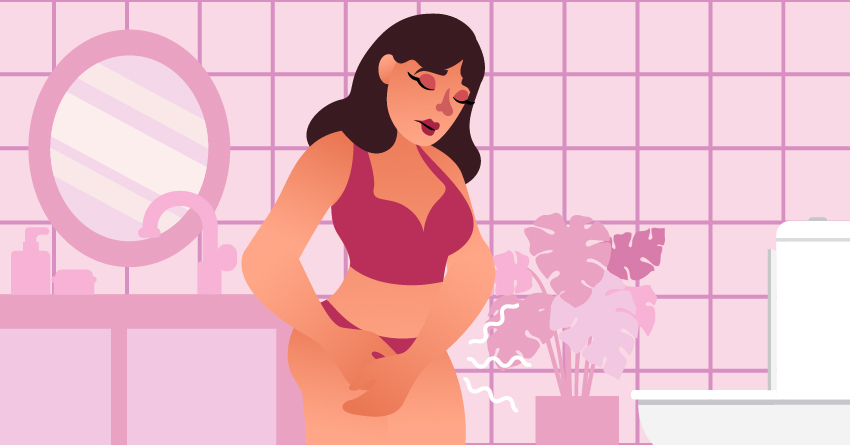 Vaginal laxity, also known as vaginal relaxation syndrome or VRS, is when the vagina seems to "loosen," impacting a woman's physical, mental, and sexual health. The condition usually occurs as a result of vaginal childbirth. However, it can develop during menopause as well. One research showed that at least 50% of women report losing vaginal tightness after giving birth.
Causes of Vaginal Laxity
VRS occurs most often after vaginal childbirth. The skin of your vagina contains collagen and elastin, which helps it stretch and expand to accommodate vaginal delivery. However, even with collagen and elastin, the skin can only stretch so far. Typically (during a mother's first birth), the birth canal's underlying tissue stretches too much and tears. The small tears decrease some of the vagina's elastic quality, so it cannot fully return to its original size. Most mothers will experience this to some degree. For some, their symptoms will subside after three months or so. For others, symptoms could persist for six months or more. 
Symptoms of Vaginal Laxity 
Painful intercourse

Dryness or lack of lubrication

Reduced sensation during intercourse 

Difficulty achieving orgasm 

Urinary incontinence
Factors that contribute to vaginal laxity: 
Age
Vaginal laxity can happen naturally with aging in some women, resulting in a gradual weakening and atrophy of the vaginal muscles and tissues over time. 
Vaginal birth
Evidence suggests that having multiple vaginal deliveries can increase the chance of vaginal fatigue and incomplete recovery of pre-pregnancy vaginal tightness. 
Trauma during vaginal childbirth or other events 
This category includes damage to the pelvic floor muscles, which surround and help maintain the position and shape of the vagina. Varying degrees of musculoskeletal trauma occur commonly with vaginal delivery, so this is likely to be a common occurrence.
How To Tighten Your Vagina
There are tons of ways to tighten and strengthen your vaginal muscles. This list will enumerate the healthy and safe ways you can practice maintaining a healthy vagina. Note that not every tip listed here will work for everyone, and it's always best to consult your doctor if you would like further professional say on your vagina's status.
1
Healthy Lifestyle Changes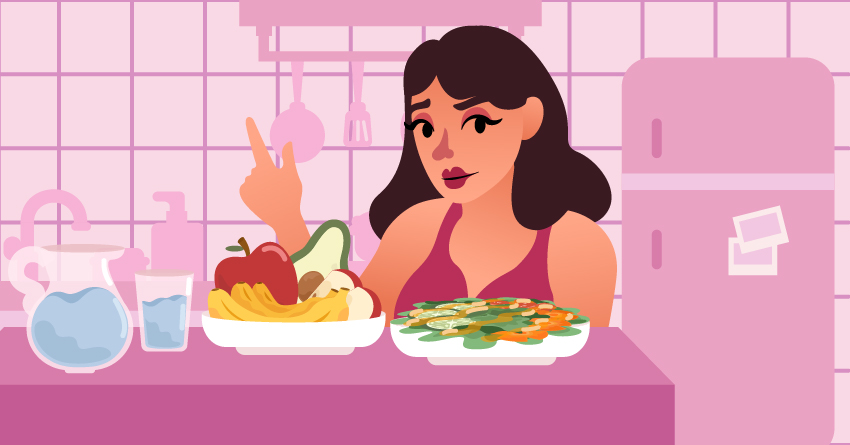 The first and foremost step will be to have a healthy lifestyle if you don't follow it yet. A healthy diet improves inner muscle strength and thus contributes to better vaginal health. Having a healthy diet that is high in fiber can help maintain healthy body weight. It also reduces the chances of frequent constipation that can cause weakening of pelvic muscles. 
Your pelvic floor can be strengthened with a strict diet that includes estrogen-rich foods like pomegranates, soybeans, carrots, apples, and berries. And a healthy lifestyle also entails having a regular exercise that can help strengthen your vaginal muscles.
2
Kegel Exercises
Vaginal muscles need exercise to gain strength and control. Kegel exercise starts with imagining that you are trying to stop peeing mid-stream by tightening your pelvic muscles. The best way to do this is by breathing while you do the contraction for maximum results.
An excellent way of visualizing your pelvic floor muscles during kegel exercises is to imagine that your urethra is a telescope, and you're trying to draw that telescope up and into your body. Inhale, exhale and contract your pelvic floor muscles at the same time. Hold for 5 seconds. Repeat ten times, and do this 4-5 times per day. The key to any vaginal tightening exercise is consistency and using progressive resistance. This exercise is best done by using kegel balls.
3
Pelvic Stretches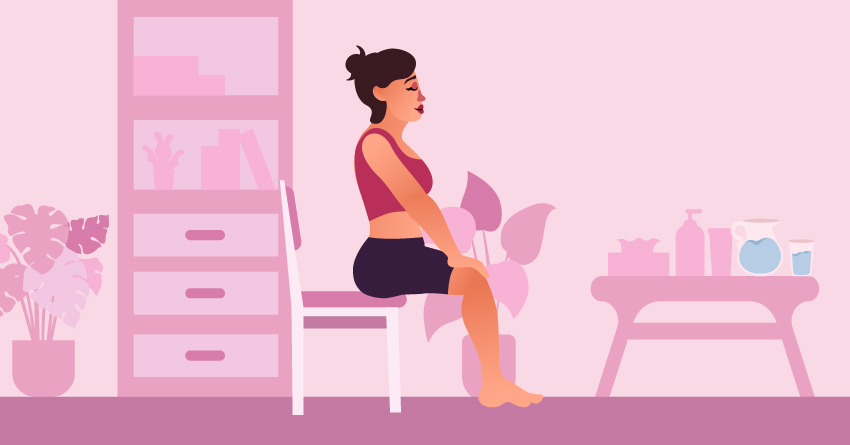 This one is specifically done only to strengthen the pelvic muscles. This is great as preparation for the actual kegel exercise. It is pretty easy to do the pelvic stretch, all you need to sit on the edge of a chair and spread your legs. Keep your hands on your knees and point your elbows outside. Bend towards your ankles and spread your arms. It would help if you folded your pelvis area inside. This exercise is one of the most effective ways of strengthening vaginal muscles and tightening your vagina.
4
Pelvic Tilt Exercises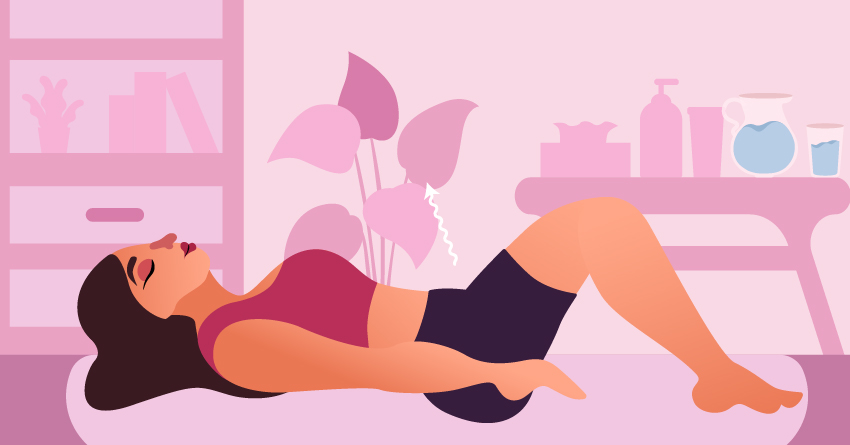 This type of kegel exercise involves bending your chest upward when you rest your pelvis on the floor. Pelvic tilt exercises can strengthen the vaginal muscles as well. Standing with shoulders, back against a wall and keep both the knees soft. Then pull the belly button towards the spine. Do this while the back flattens against the wall. Tighten the belly button for 4 seconds, then release. A set of 10 repetitions is ideal for working the pelvic muscles.
5
Leg Ups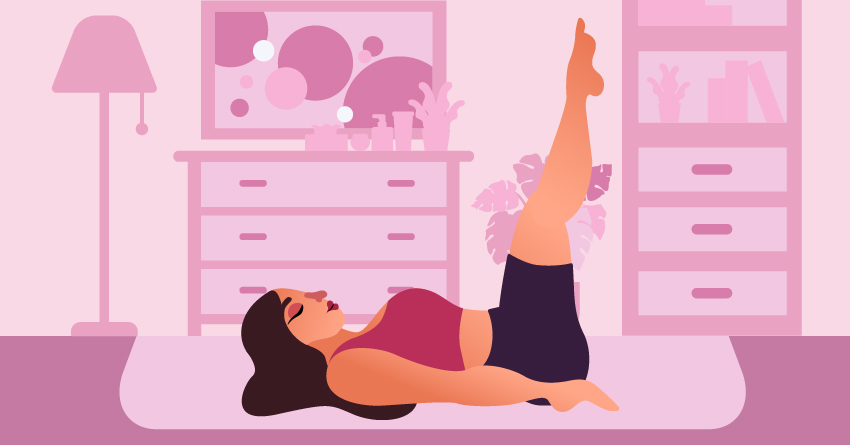 Doing leg ups is great for tightening the vagina, helping to build pelvic muscle strength. Lying flat with your back on the floor, tense the abdominal muscles and slowly lift the legs without bending the knees, one after the other, up towards the ceiling. This exercise will help to work pelvic floor muscles and keep them right and tight.
6
Glute Bridges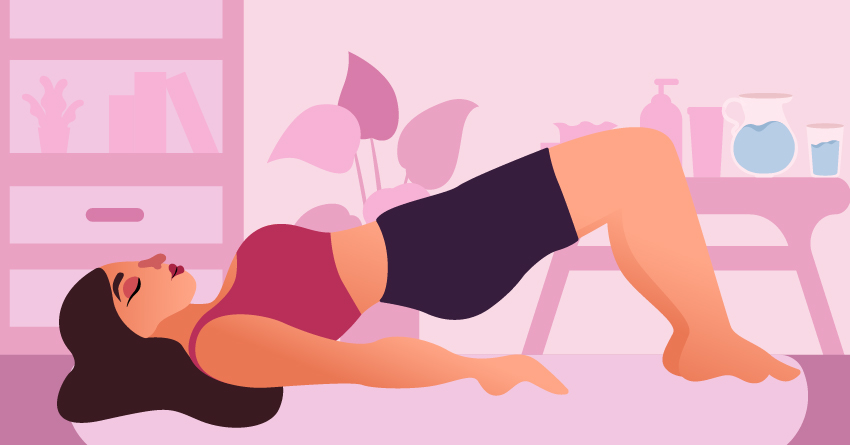 This exercise is great for tightening the vagina while lying down. Positioning the knees up and parted slightly apart with feet touching the floor, slowly but surely raising the hips off the floor and tensing the glutes, form a bridge from the shoulders touching the floor and hold at the top, before slowly bringing the hips back down.
7
Yoga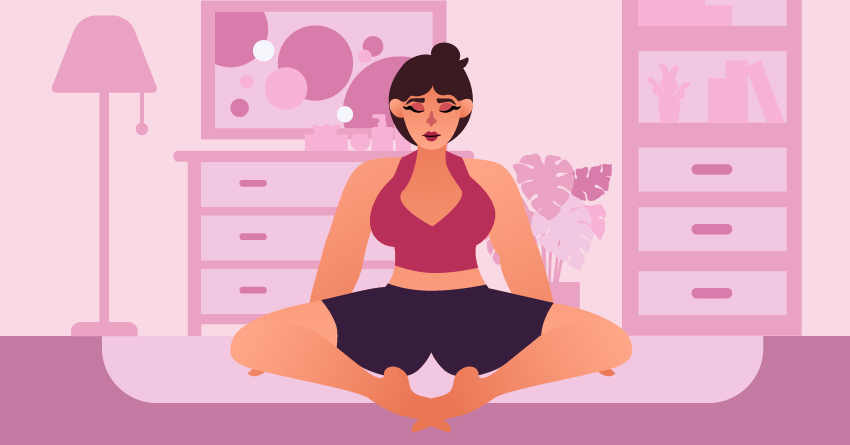 Yoga's potential sexual benefits may result from its relaxing effects, the way it focuses attention on sensation, the pelvis-strengthening effects of many yoga poses, improved self-image from engaging in exercise, or a mix of these.
8
Squats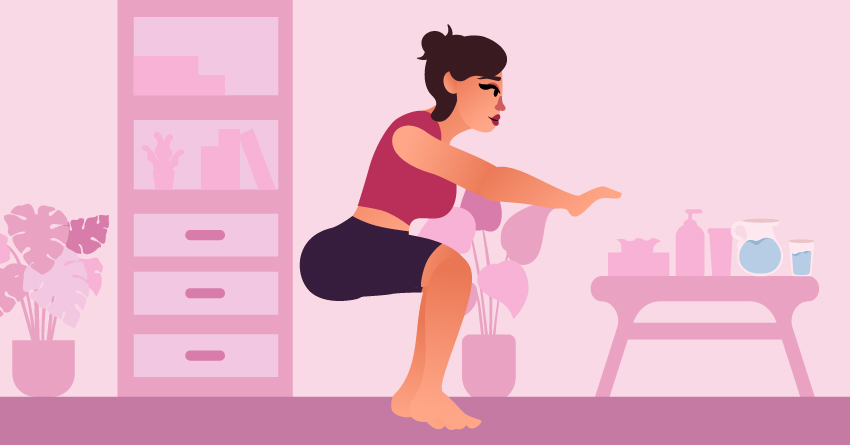 Squats are proven to be fruitful for people looking for a toned lower body. But not many may be aware that squats are also good for vagina tightening. It would help if you stood with your legs spread, and you have to go down like you are sitting on a bench. Go up, stand for some time, and then sit down again. While doing so, also ensure that you push your hip outwards. You can improve your vaginal muscles by squatting. So with one form of exercise, you will have two benefits. One is tightening vaginal muscles, and the second is a toned body.
9
Neuromuscular Electrical Stimulation (NMES)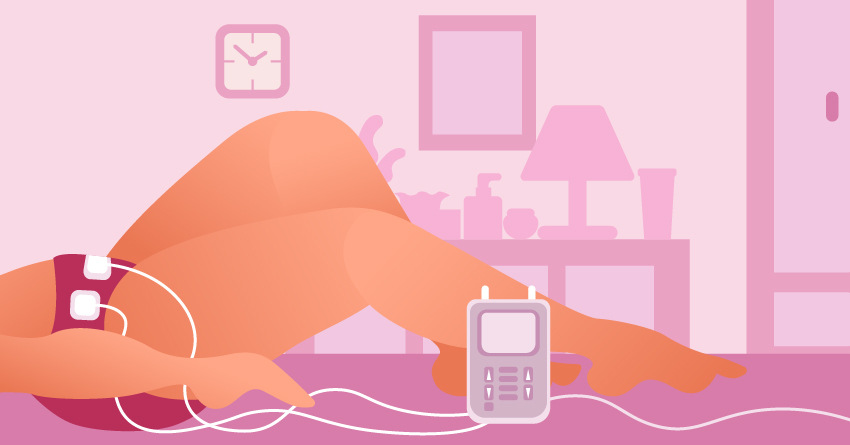 NMES can help strengthen your vaginal muscles by sending an electric current through your pelvic floor using a probe. Please consult your doctor before trying this out though. The electrical stimulation will cause your pelvic floor muscles to contract and relax. You can use a home NMES unit or have your doctor perform the treatment. A typical session lasts 20 minutes. It would help if you did this once every four days, for a few weeks.
10
Estrogen Therapy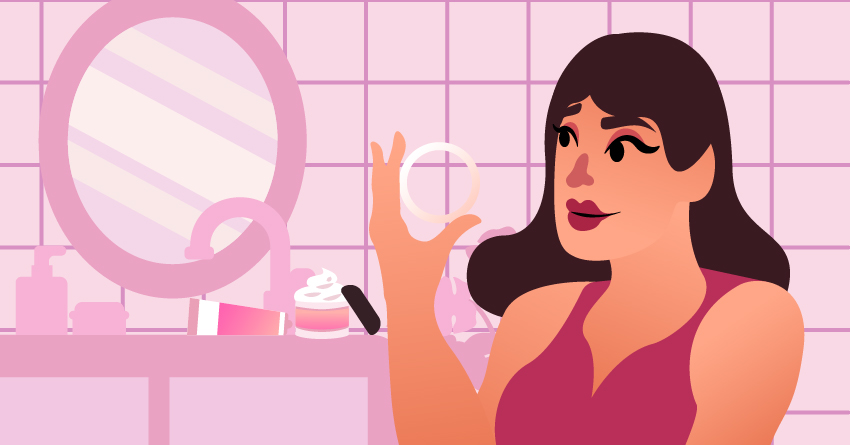 Low-dose intravaginal estrogen therapy involves applying a small dose of estrogen directly to the vagina. Remember to consult your doctor if you would like to do this process, though. People can apply the estrogen in the form of vaginal creams, vaginal rings, or vaginal tablets. Estrogen helps reverse vaginal atrophy, tightness, alleviates dryness and irritation.
Methods To Avoid When Figuring Out How To Tighten The Vagina
There are plenty of "home remedies" that people claim will tighten your vagina. These remedies often involve heat, chemicals, or food products, leading to burns and infections. Do not attempt to tighten your vagina using any of the following: 
1
Foods of any kind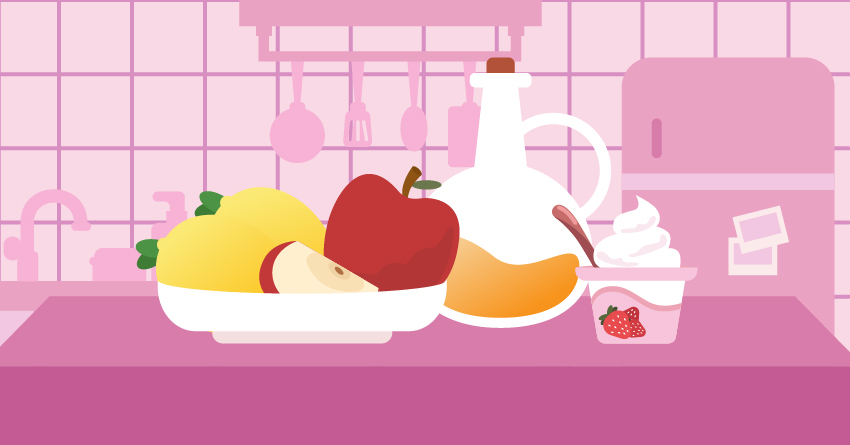 Food goes in your mouth and nowhere else. Avoid putting any food items inside your vagina. Your doctor would never recommend this, and any online resource or friend who does is sharing bad information. 
People have long touted various food items as miracle cures for various vaginal maladies. Apple cider vinegar and lemon are said to reset the acidity levels in your vagina and possibly tighten the vaginal walls. Because of their high acidity, however, both can cause major pain and irritation inside and around the vagina, vulva, and labia and can even worsen incontinence. Lemon and lime juice also do not prevent the spread of HIV or other STIs, as some people claim. Some people also use yogurt because of its low acidity, hoping to balance pH levels, tighten the vaginal canal, or replenish the good bacteria inside their vaginas. This idea is also false because yogurt does not carry the same strains of bacteria as those that make up your vaginal microbiome. Most yogurts contain sugars that, when introduced, could cause or worsen yeast infections. 
2
Herbs and spices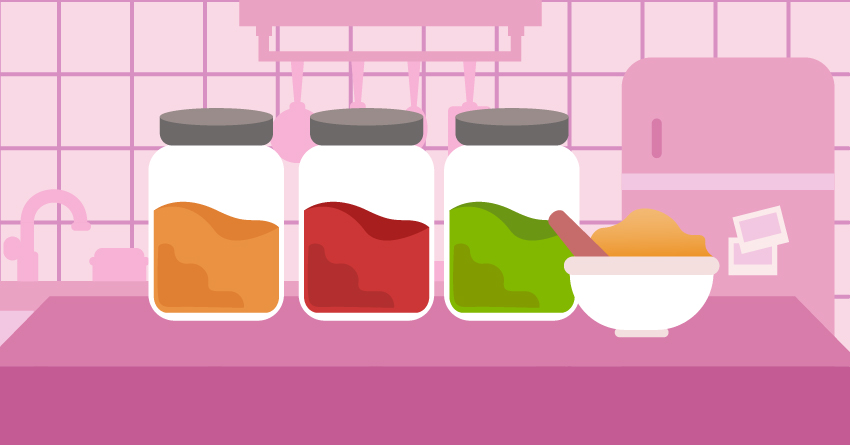 Your vagina is an organ, not a boiling pot of soup, so do not insert herbs and spices into it! Turmeric, a spice frequently touted as a miracle cure for everything from arthritis to cancer, does have some health benefits but has not been shown to tighten the vagina when ingested or inserted.
3
Aloe vera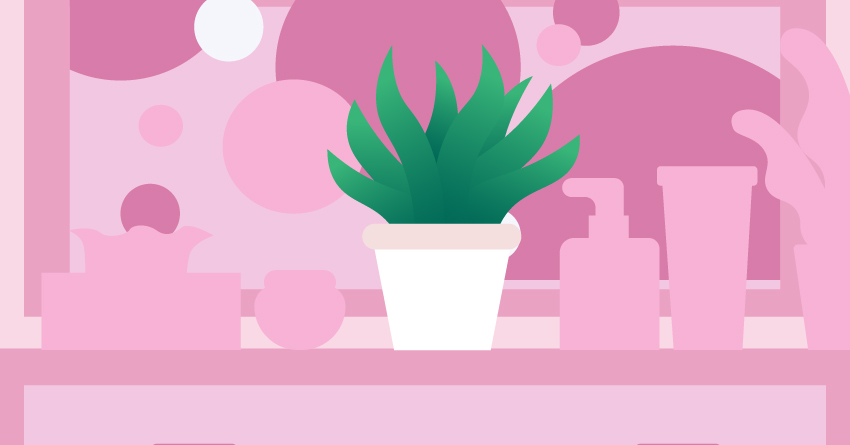 Some women prefer aloe as a natural lubricant. While it may not be as harmful as some of the other items on this list, it does not offer any tightening effects. It should not be applied internally without consulting your doctor, especially if it contains anything other than 100% pure aloe straight from the plant.
4
Toothpaste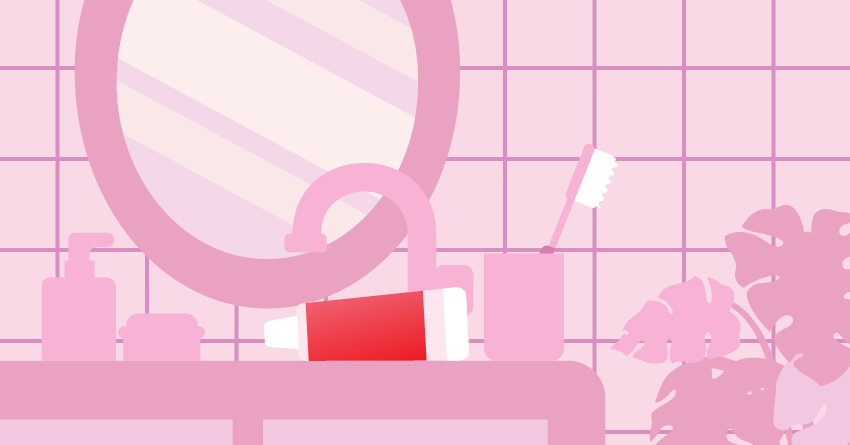 Placing toothpaste into the vagina or on the vulva would be highly uncomfortable. Doing this could also cause serious damage the natural flora of the vagina leading to the potential for infections like bacterial vaginosis and thrush. Some kinds of toothpaste can also contain small particles that could cause painful microabrasions to the vaginal walls.
5
Hot water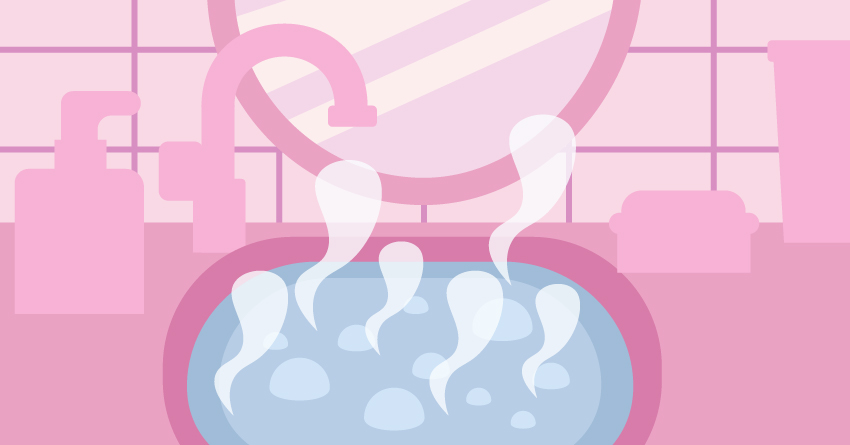 Refrain from using hot water near your vagina, including inserting or spraying hot water inside or squatting over steam baths. Hot water can scald the inside and outside of your vagina and vulva area and introduce harmful bacteria.
Tighten Your Vagina With These Essentials
You've read the exercises and the methods to avoid when tightening your vagina. Now you're probably itching to exercise those vaginal muscles, so we've listed the toys and items you'll need to reach your goal to greater sexcapades and a healthier vagina!
1

Satisfyer Strengthening Balls (Set of 3)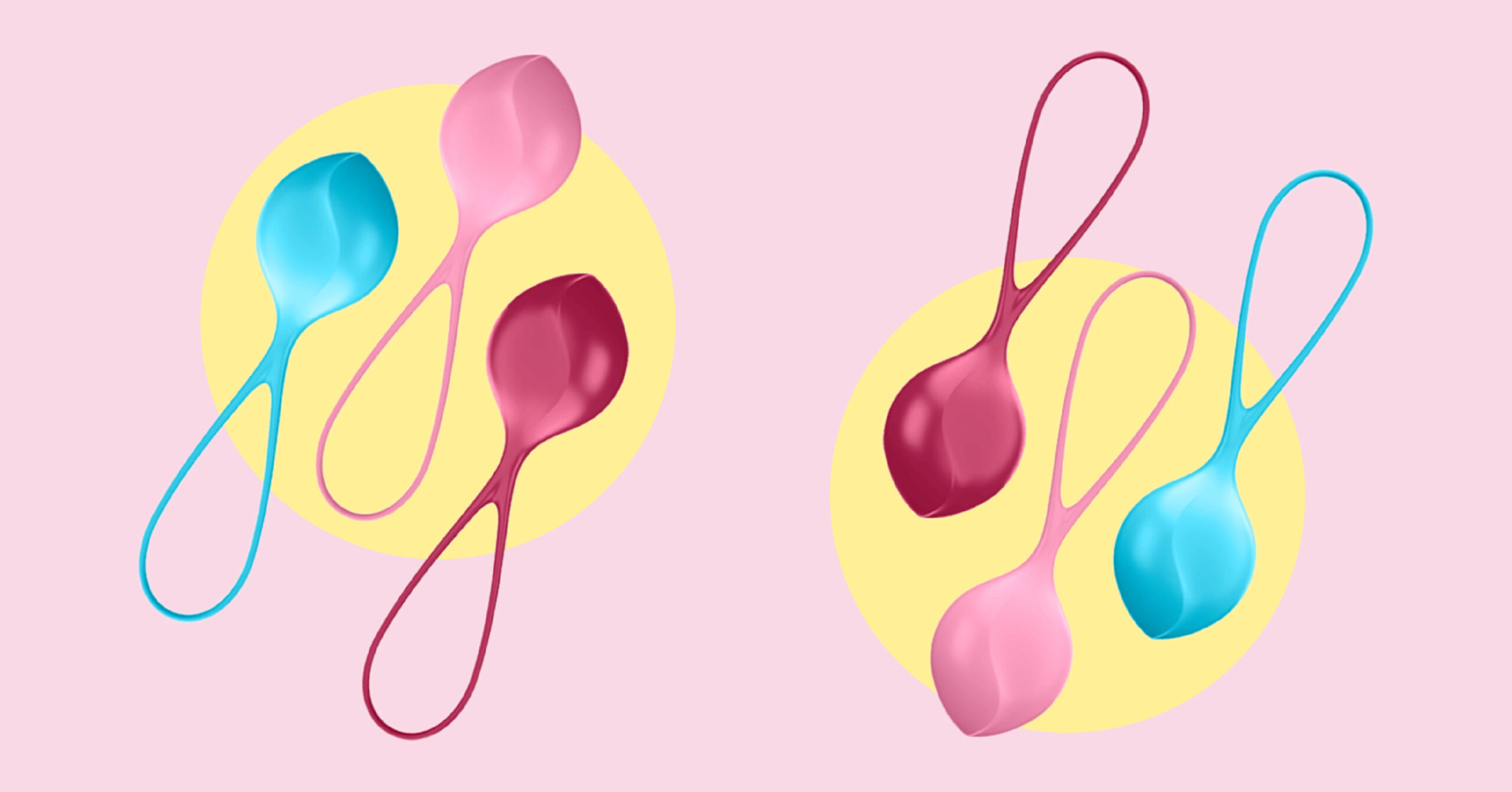 Give your pelvic floor muscles their much-needed workout with the Satisfyer Strengthening Balls (Set of 3)! This is a pelvic floor training set consisting of three kegel balls in varying weights.
2

Eros Tightening Gel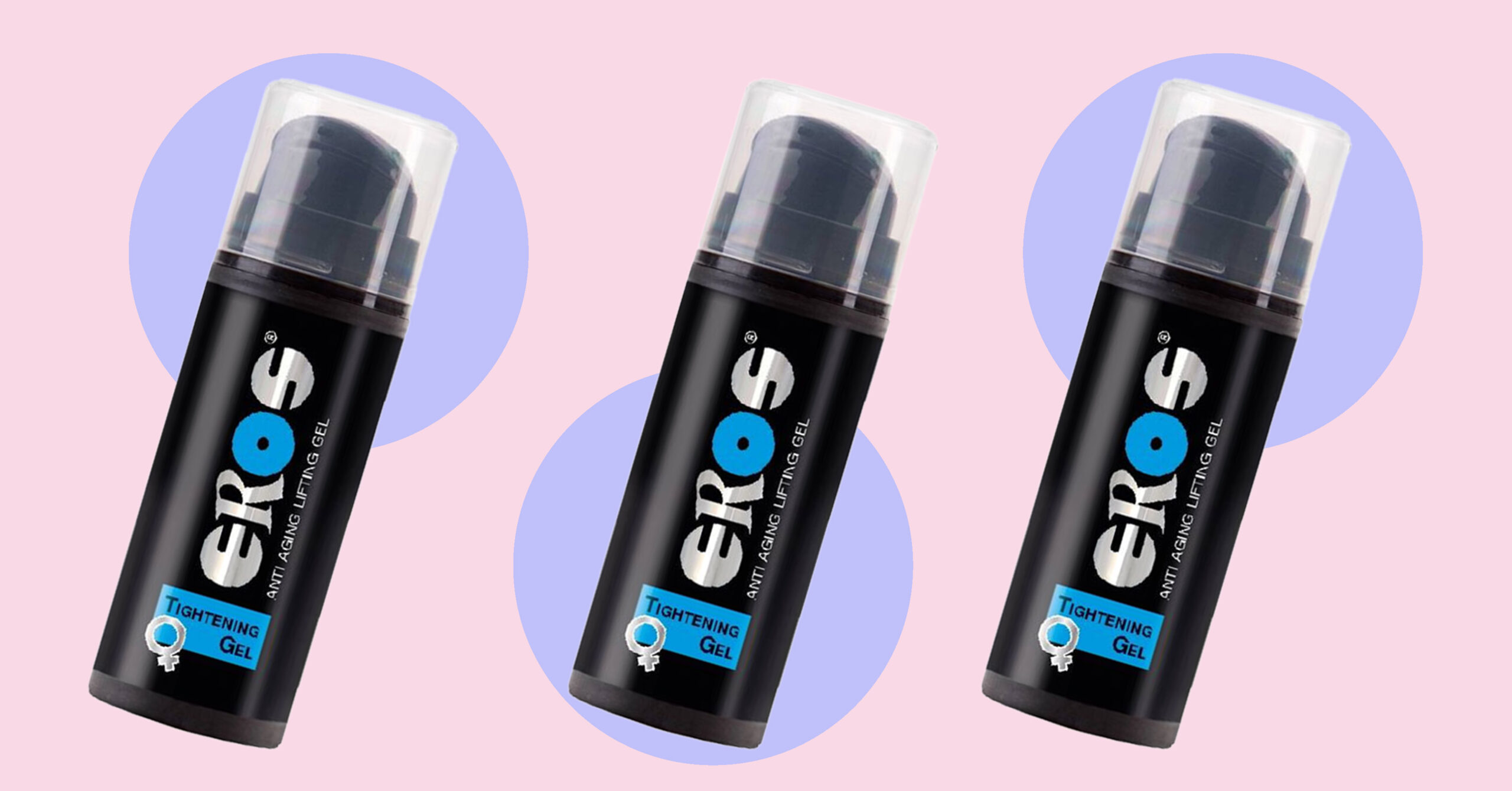 Get great sexcapades again with the Eros Tightening Gel. It's formulated with witch hazel extract, strengthening and tightening your vaginal muscles with every use.
3

Intome Soft Moisturizing Lubricant
Enjoy your sexcapades by adding in a great lube! The Intome Soft Moisturizing Lubricant provides a comfortable feeling and eases penetration during sex. It comes with a moisturizing effect, keeping your genitals soft and silky-smooth.
4

SVAKOM Nova Kegel Exercise Ball Set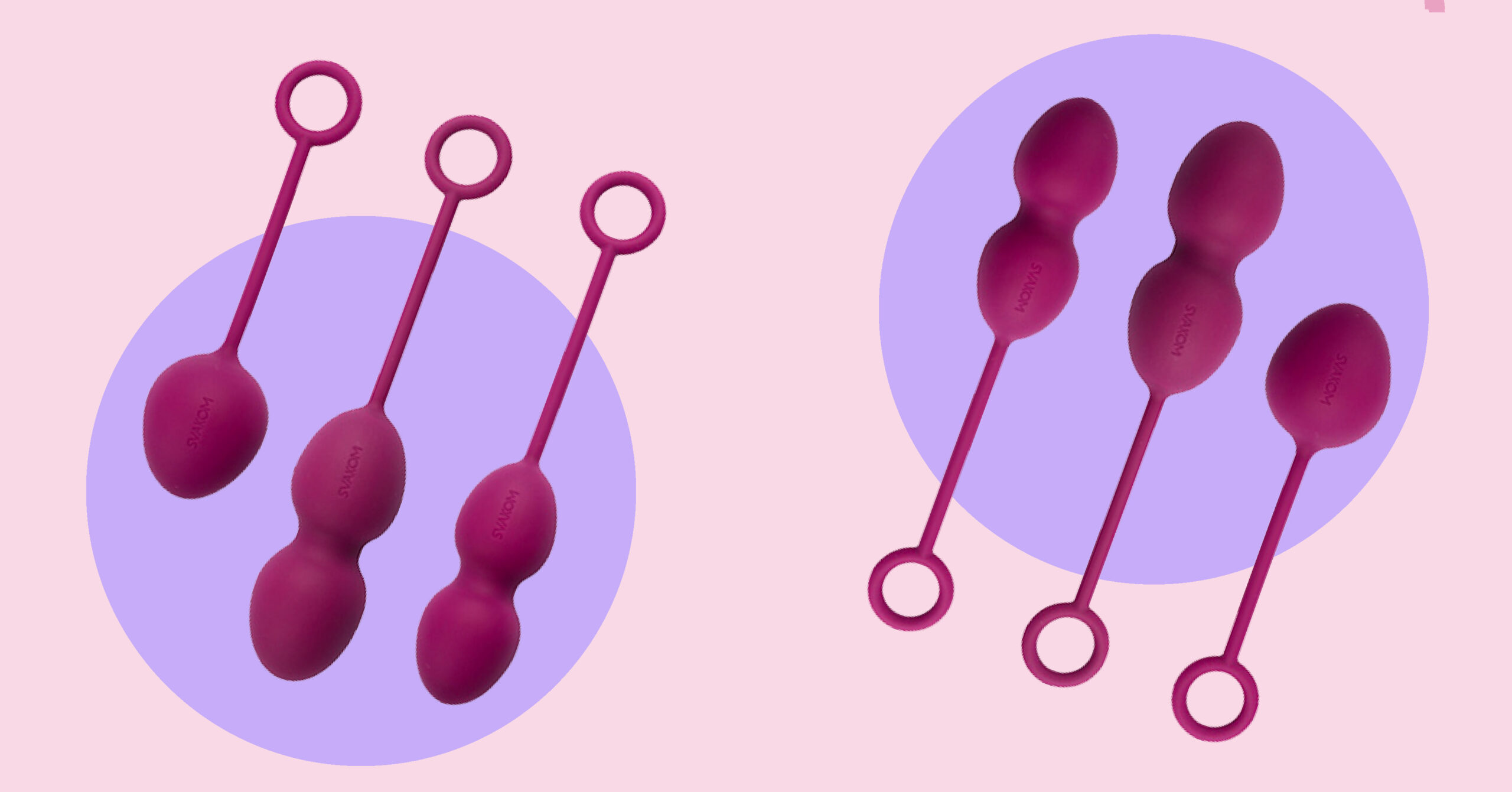 Pamper your vaginal muscles with the SVAKOM Nova Kegel Exercise Ball Set. This set will help tighten and loosen up those vaginal muscles for a deluxe relaxation.
5

Je Joue Ami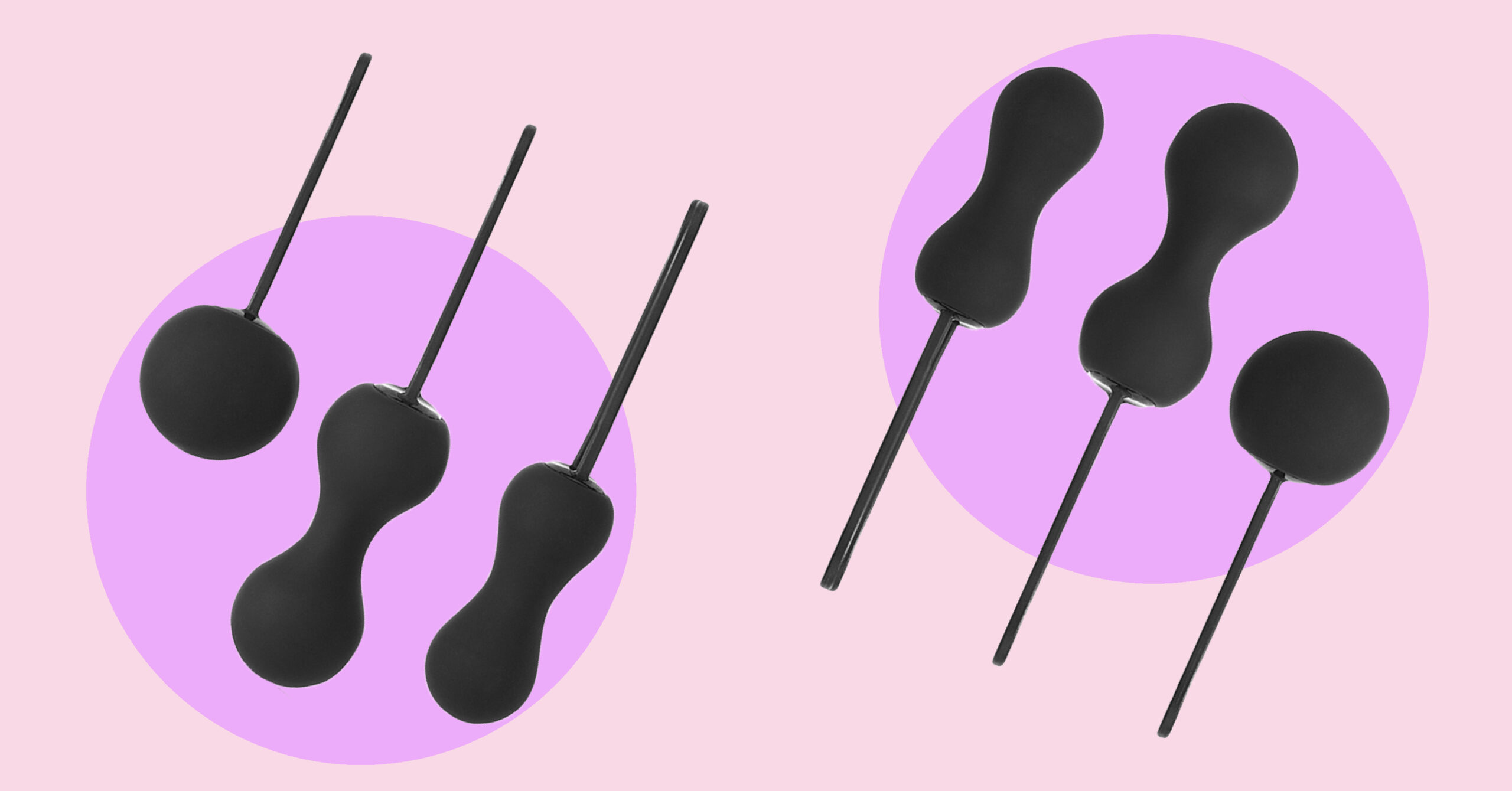 Upgrade your kegel exercise with this fantastic set! The Je Joue Ami is a 3-step kegel set designed to enhance pelvic fitness, resulting in stronger and deeper orgasms. It comes in progressive weights, allowing you to work on your own pace— it's like your vagina's personal trainer!
Frequently Asked Questions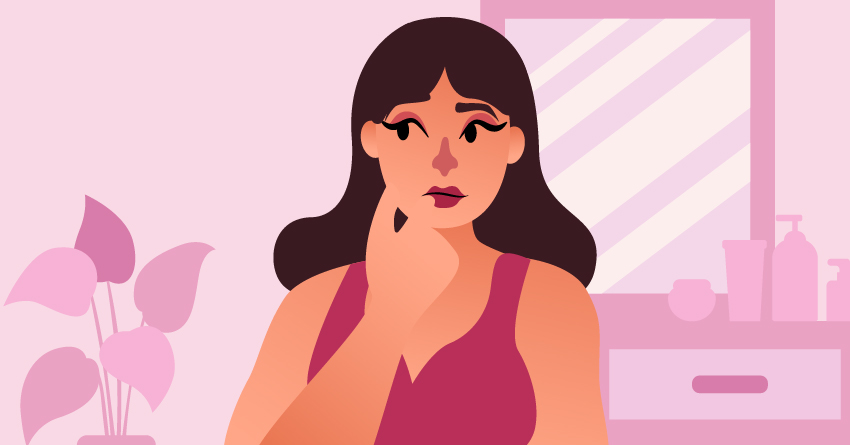 Now that you know the ways to ensure the health of your vagina, you may still have more questions in mind. So don't worry because we've got you covered in that regard too. Scroll down below to see our FAQ:
1
Can the vagina tighten over time?
The vagina is a remarkably flexible organ. Experts suggest that the average length ranges from 3 to 4 inches (7.62 to 10.16 centimeters), and the average width may fall between 0.83 to 1.38 inches (2.1 to 3.5 centimeters). 
Size varies from one woman to another, and remember that the vagina can naturally stretch too. Its walls contain rugal folds, which expand and contract as needed, like an accordion. The vagina's elasticity allows it to accommodate tampons, fingers, penises, sex toys, and even, lo and behold, a human baby. And as the birth canal stretches to bring a new baby into the world. Still, there are times when the vagina might feel tight, especially during intercourse.
2
Is there anything I can do about vaginal laxity on my own?
The only clinically validated non-invasive treatment for vaginal laxity is pelvic floor strengthening. Luckily for you, we've already listed everything in this article. You have to follow a healthy diet and practice pelvic floor exercises. Pelvic floor strengthening is not intended to tighten the muscles of the vagina directly but instead to strengthen and tighten the pelvic floor muscles surrounding the vagina. Doing these exercises should increase feelings of vaginal tightness both at rest and when you voluntarily contract your pelvic floor muscles. 
3
Can vaginal birth cause a "loose vagina"?
For some women, the answer appears to be yes. Vaginal delivery can result in persistent feelings of vaginal laxity. This laxity can reduce vaginal sensation during intercourse and diminish the sexual satisfaction of both partners, which can, in turn, lead to decreased sexual self-esteem and a drop in sexual intimacy. But don't worry because you can better manage vaginal laxity by strengthening your pelvic floor and following a healthy lifestyle. And if you want further help in this regard, you could always consult your doctor to give you thorough recommendations to help tighten your vagina.
4
How could vaginal birth cause vaginal "looseness"? Am I at risk?
The walls of the vagina contain an elastic muscle that is normally folded up, holding the vagina closed tightly. During sexual arousal and childbirth, hormones cause the muscle to relax. The vagina can relax and re-tighten repeatedly without any loss of tone or tissue elasticity. Accordingly, regular sexual activity does not loosen the vagina.
5
How common is this complaint in mothers?
Vaginal looseness is a subjective and self-reported sexual health concern. There are no objective measures of it, and so there are few good statistics on the prevalence of vaginal laxity following vaginal childbirth. Vaginal laxity, when investigated, is typically lumped in with other female sexual dysfunctions. One recent study of first-time mothers found that some form of female sexual dysfunction was reported in 58% of mothers one year after childbirth. The main complaints included insufficient lubrication, abnormal vaginal sensation, vaginal laxity, vaginal tightness, pain with intercourse, and incontinence during intercourse.
Takeaway
If you are figuring out ways on how to tighten your vagina or know someone who needs it, we hope that this guide is of great assistance in helping you manage it. 
We understand that it's difficult to open up to a professional, but it is often best to consult a doctor if you feel any symptoms of vaginal laxity. Getting professional treatment will help you have great sex again and will improve your vaginal health in the long run. As for the ladies in their 20s and 30s who chanced upon this guide, we hope this could help you change some unhealthy habits. Your more mature selves will certainly appreciate you for it! And if you are interested in reading more sexual health guides, clicking here for more.