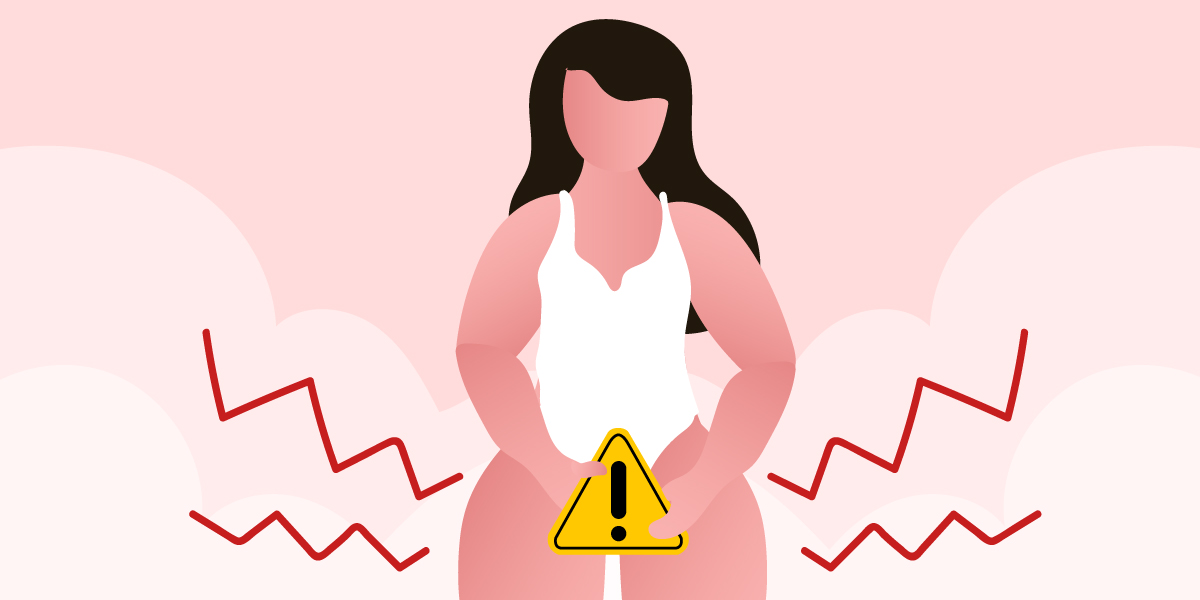 Ladies, listen up. If you're experiencing pain during vaginal sex, this vaginismus guide may help you out. So sit down and grab your notes as we will be diving deep about this medical condition– from its causes to its treatment.
There are several possibilities why you may feel pain during intercourse. First, you may not have enough vaginal lubrication. You can also have vaginal infections such as yeast infection. It's also possible that you have some medical issues with your uterus and ovaries.
But in most cases, female pain during sex, also known as dyspareunia, is caused by vaginismus. It's a common condition in women involving involuntary spasm in the vaginal muscles. More on that in the next section of this guide.
What is Vaginismus?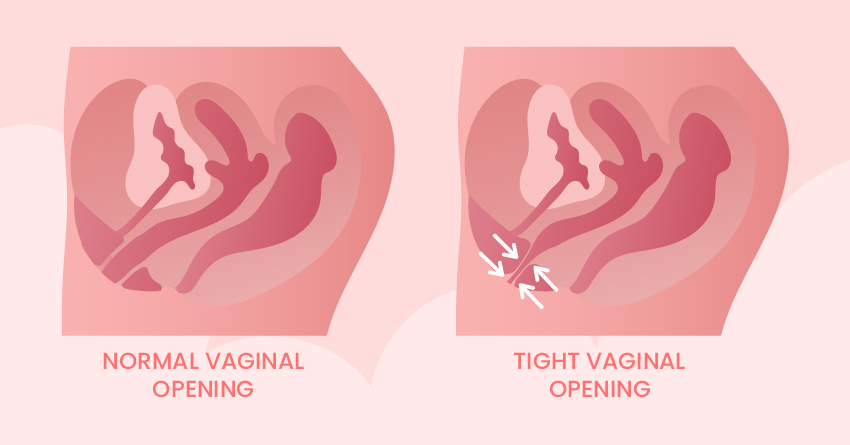 Vaginismus is a condition wherein the vaginal muscles automatically squeezes or spasms during any type of vaginal penetration. The pain may vary per person, as some reported mild discomfort, while others reported extreme pain. Women with this condition also experience the following symptoms:
Feeling of tightness to the vagina when being penetrated
Stinging and burning sensation during penetration
Difficulty in breathing during penetrative sex
Intense fear of intercourse
When someone is afflicted with vaginismus, having intercourse, or conducting gynecological exams may seem impossible. So for those that are going through this, or for our readers who just realized that they have this condition, we can feel your distress.
Fortunately, there are treatments for this condition. All you have to do is to consult a medical professional for this matter. Now, most women tend to get embarrassed when discussing sex-related issues, but keep in mind that sexual problems affect men and women. It's normal and nothing to be ashamed of.
Types of Vaginismus
Vaginismus can hit at any stage in a woman's sex life. Most cases involve women who just started exploring their sexuality, but there are still cases involving experienced ones. It's classified into four types:
1

Primary Vaginismus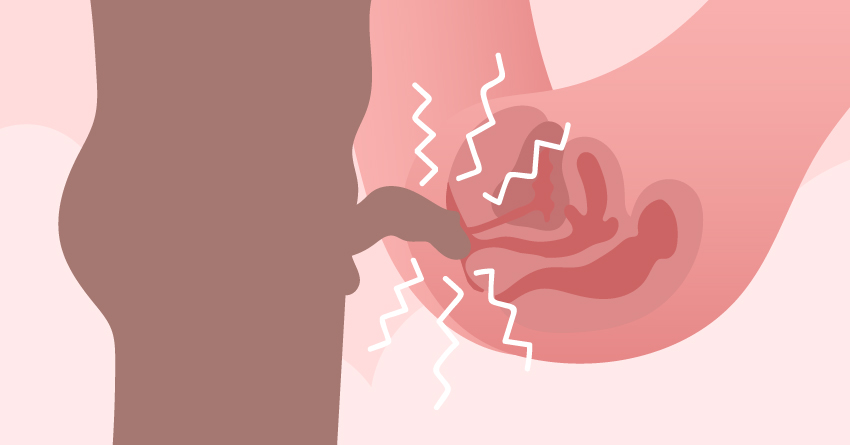 This is a type of vaginismus wherein the person never achieved a painless vaginal penetration. From the start of their sexploration, they've always felt some discomfort or pain during vaginal sex.
2

Secondary Vaginismus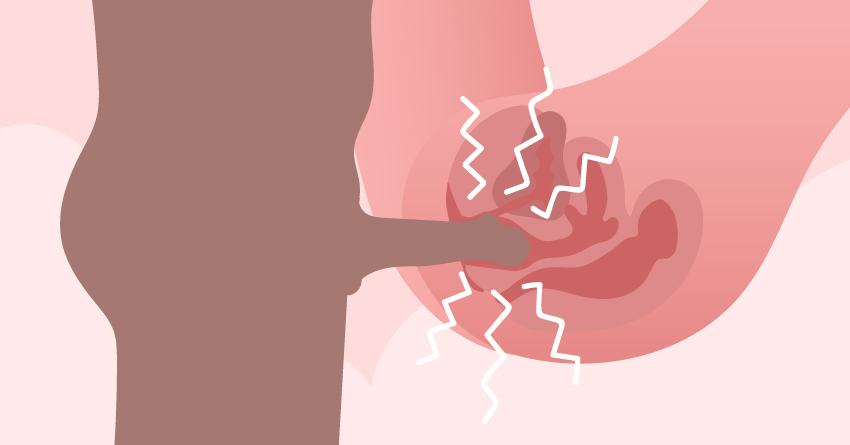 This type is for women who have already experienced normal and painless intercourse but are currently having difficulty in vaginal penetration. Most cases under this type are caused by gynecological surgery, a traumatic event, radiation, or menopause.
Causes of Vaginismus
Vaginismus can be caused by physical triggers, emotional triggers, or the combination of both stressors. Now, knowing the cause is highly important as this will determine how severe one's case is and their treatment.
1

Physical Causes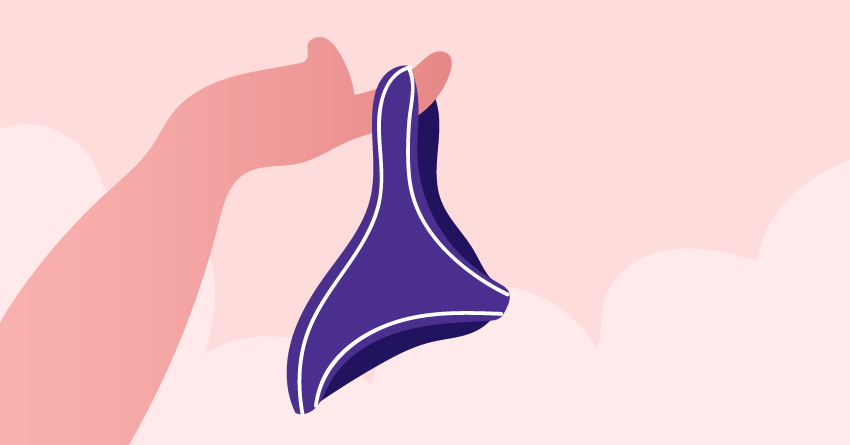 Vaginal infection, such as yeast infection or urinary tract infection
Childbirth
Pelvic surgery
Menopause
Side effects of medication
Inadequate vaginal lubrication
2

Psychological Causes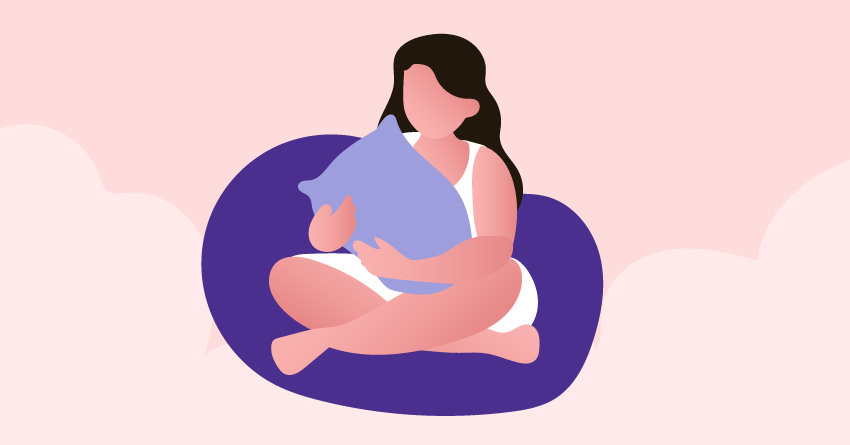 Fear of pregnancy
Fear of experiencing pain
Anxiety due to performance or body issues
Having major problems in the relationship
Traumatic events, for example being in an abusive situation with a former partner or rape
Possible Treatments for Vaginismus
As we've mentioned earlier, there's still hope for women that are suffering from this condition. All you need to do is to consult your gynecologist for this matter. They will do a series of gentle physical exams, as well as ask you about your medical and sexual history. If you're feeling anxious to go there on your own, bringing your trusted partner or friend can help.
Now, once the doctor is done with the tests, here are some of the treatment options that you might get into.
1

Psychosexual Therapy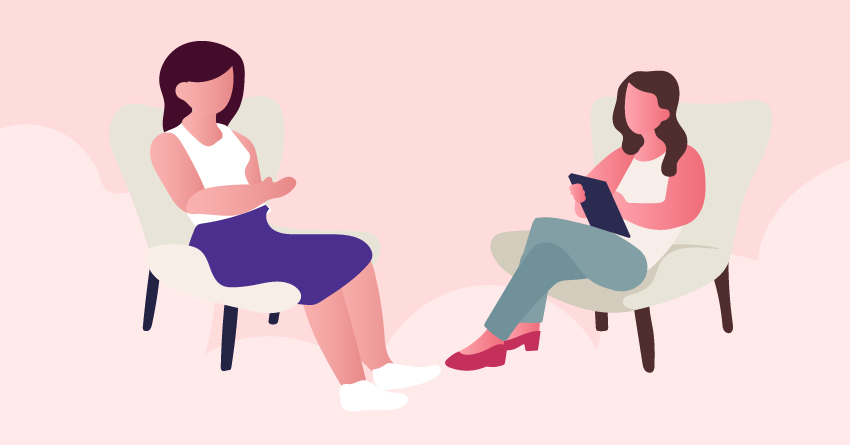 This is recommended for women who are afflicted with vaginismus due to emotional stressors. For this type of treatment, you will be talking to a sex therapist and discuss the psychological stressors. The therapist will also help you understand and reframe your feeling regarding your body and sex.
Now, it's up to you if you want to do the counseling with or without a partner, but we highly suggest taking couples therapy or sensate focus. This will help your partner understand what you're going through and help you enjoy sex despite certain sexual challenges.
2

Relaxation Techniques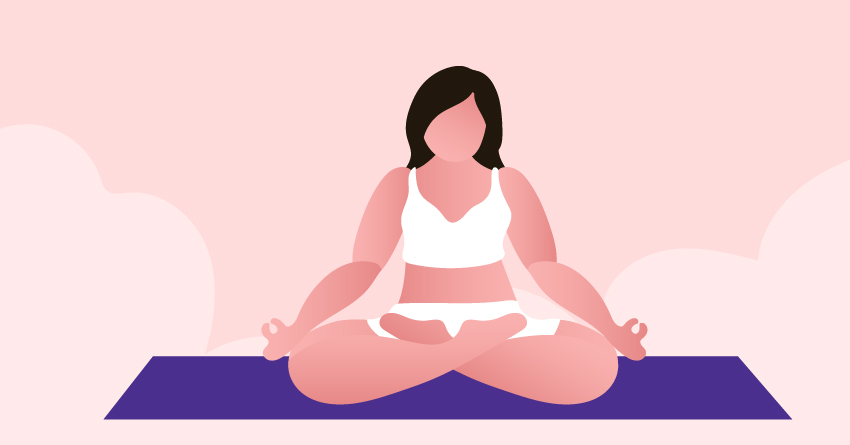 This is usually accompanied by psychosexual therapy. For this type of vaginismus treatment, you will be doing relaxation techniques such as breathing exercises, mindfulness, and gentle touching exercises, and yoga. This will help you learn to relax your vaginal muscles.
3

Vaginal Sensitivity Exercises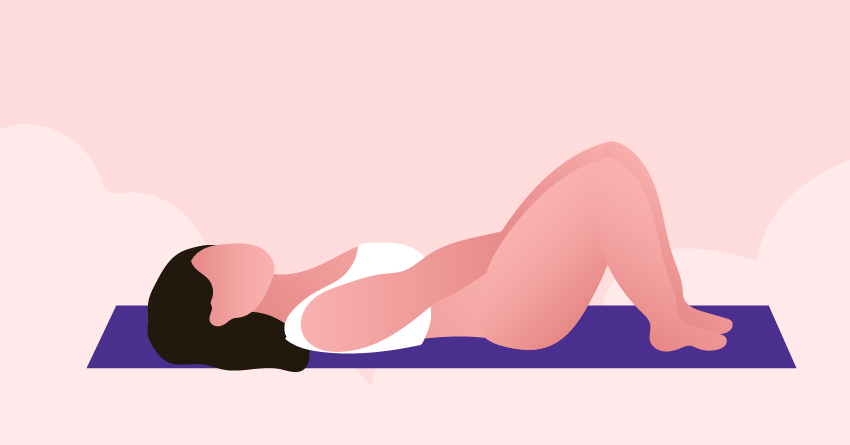 For this treatment, you will be encouraged to touch your vagina every day. You will be asked the spots on your vulva first, then slowly move closer to your vaginal opening. Once you'll be able to touch your vulva without pain, you will then be encouraged to lightly insert your finger into your vagina, making deeper insertions as time goes on. This treatment is done to reduce your vagina's sensitivity, stopping your vagina on its automatic bodily response to vaginal touch and penetration.
4

Vaginal Trainers/Dilators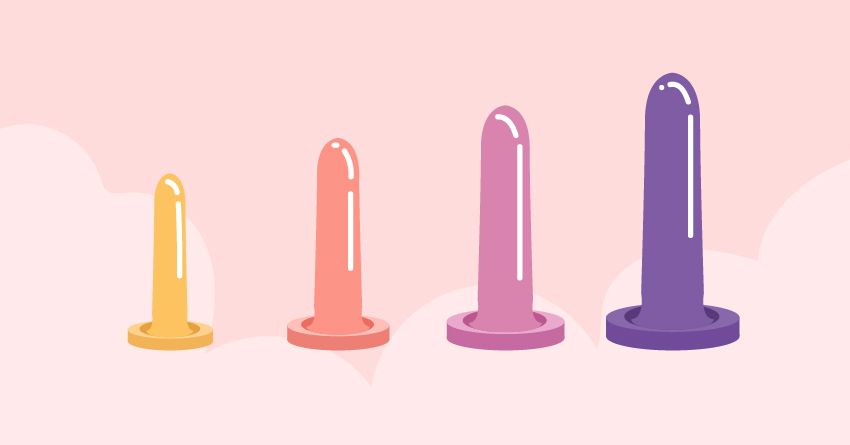 Once you're able to touch your vulva and vaginal opening without pain, your doctor may suggest using vaginal trainers. Also known as vaginal dilators, these are a set of cone-shaped inserts. You will start with the smallest one and then move on to the next sizes once you're used to the current insert. This will gradually help you get comfortable with vaginal penetration.
5

Pelvic Floor Exercises
This is usually accompanied by some other form of treatment, but pelvic floor exercises are helpful for women with vaginismus.
One example is kegel exercises. This involves squeezing and releasing the muscles in your pelvic floor. Now, for those who have no idea on how to do this, try taking a pee and hold it in. Wait for a few seconds then release it– that's how pelvic floor exercise works. This will help the women take more control of how their body responds to vaginal penetration. Not only that, but they will have a stronger pelvic floor, longer orgasms, and prevent them from experiencing pelvic organ prolapse.
Frequently Asked Questions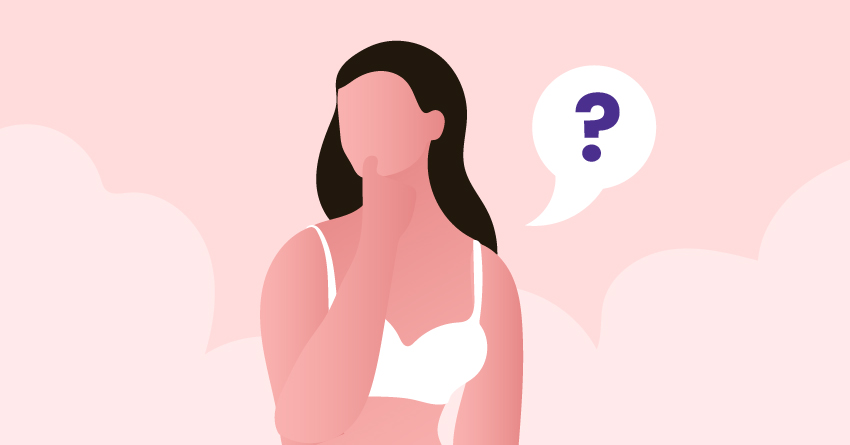 We hope that you now have a clearer picture of what vaginismus is all about. Now, sexual dysfunctions can happen to anyone so if you just found out that you have this condition, we suggest seeking medical help immediately. In that way, you'll be able to get it treated as soon as possible.
But if you still have questions about this condition, you might want to check the answered questions below and see if we got your query.
1

Does vaginismus will ruin my sex life?

Any form of sexual dysfunction can affect someone's sex life. However, it doesn't necessarily ruin it.  There are several alternatives to make yourself orgasm with this condition. Some toys can help you and your partner have sex without going through so much pain, such as masturbators and vibrators.

The key here is communication. It's best to discuss with your partner that you're experiencing this condition. In that way, they'll understand what you're going through and not get the wrong idea if you end up being uncomfortable during the deed.

You should also be proactive in getting treatment. If you kept ignoring the symptoms, it may eventually take a toll on your relationship.
2

Does vaginal surgery work for vaginismus?

Most vaginismus cases are caused by emotional stressors. If your doctor has said that your case is caused by psychological factors, then you don't need to take any form of vaginal surgery.
3

Is vaginismus related to penis captivus?

Nope! You see, penis captivus— or when couples get stuck together during sex– happens when the penis is increasingly engorged and that the vagina contracts during penetration. This means that the guy has already penetrated inside of his partner seamlessly, then that's when the vaginal contraction happens.

As for vaginismus, the vagina is already contracting the moment that the woman's body senses that penetration is about to happen— making it difficult for the partner to enter his partner's vagina.
4

How should I masturbate if I have this condition?

Just focus on the clit! That tiny nub of flesh on your upper vulva has thousands of delicious nerve endings. Just flick it with your lubed-up fingers or use vibrators and press it against the area. You can also experience pleasure through your nipples or even on your butt– just get yourself nice anal beads or nipple suckers.
5

What's the best sex toy for women with vaginismus?

Since penetrating is difficult, women with this condition should focus on their clitoris– a tiny nub of flesh on the upper part of their vulva. This spot has thousands of nerve endings, making them reach the heavens in just a few rubs. With that, clitoral vibrators or mini vibrators will work best for them.
Conclusion
Living with vaginismus may be tough, but it's not something that you should be ashamed of. As we've mentioned earlier, most people have experienced sexual dysfunctions at some point in their lives. The more you hide it in, the more it can negatively impact your relationships and well-being. This will also prevent you from getting treatment.
You don't deserve painful intercourse. You don't deserve getting anxious every time you're doing the deed. That's why if you feel that you have this condition, don't hide in the shadows. Seek professional help. Some doctors and therapists are willing to help you.