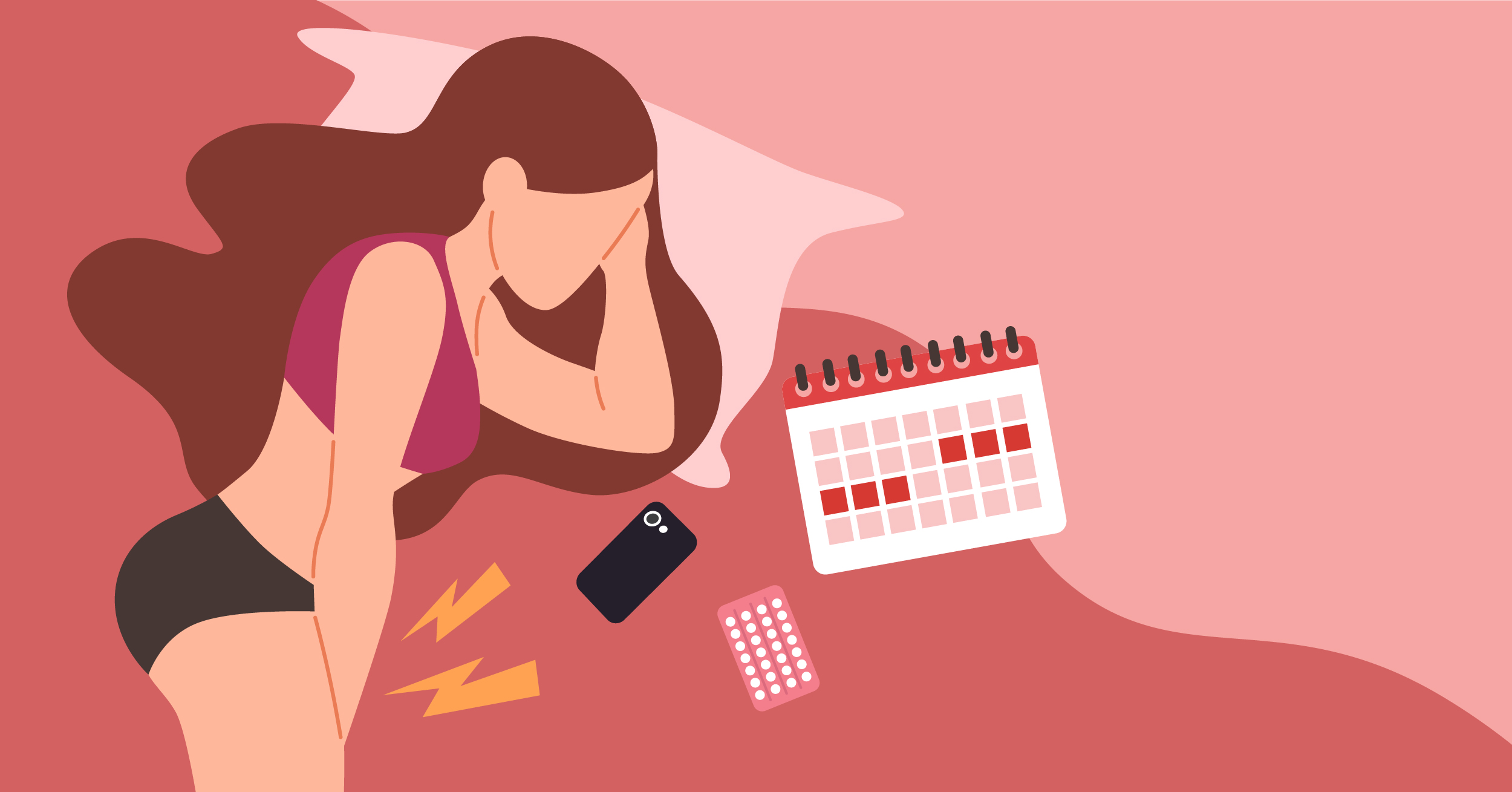 For today's guide, we will be discussing the four main phases of the menstrual cycle. By the end of this article, you'll learn about the phases and the symptoms you'll feel during each phase.
We get that some of you might find this information unnecessary, and it's normal to feel that way. Due to the routine nature of the monthly period, it's easy to become complacent when tracking it. You feel like it just comes and goes, and that if there's a change in the cycle, you just don't do anything about it and just wait for another month, hoping everything will get back to normal. Now's the time to ditch that mindset.
Keeping track of your monthly cycle is highly important– the more knowledge you have on your body and your menstrual cycle, the easier you'll detect if something's wrong or not. In fact, a change in the menstrual cycle is one of the common symptoms of women's health issues.
It's also important to keep track of the phases of your menstrual cycle especially if you're trying or avoiding getting pregnant. Knowing your fertile and infertile days is the key.
But before we move to the main phases, let's have a quick refresher about the menstrual cycle first.
What is the Menstrual Cycle?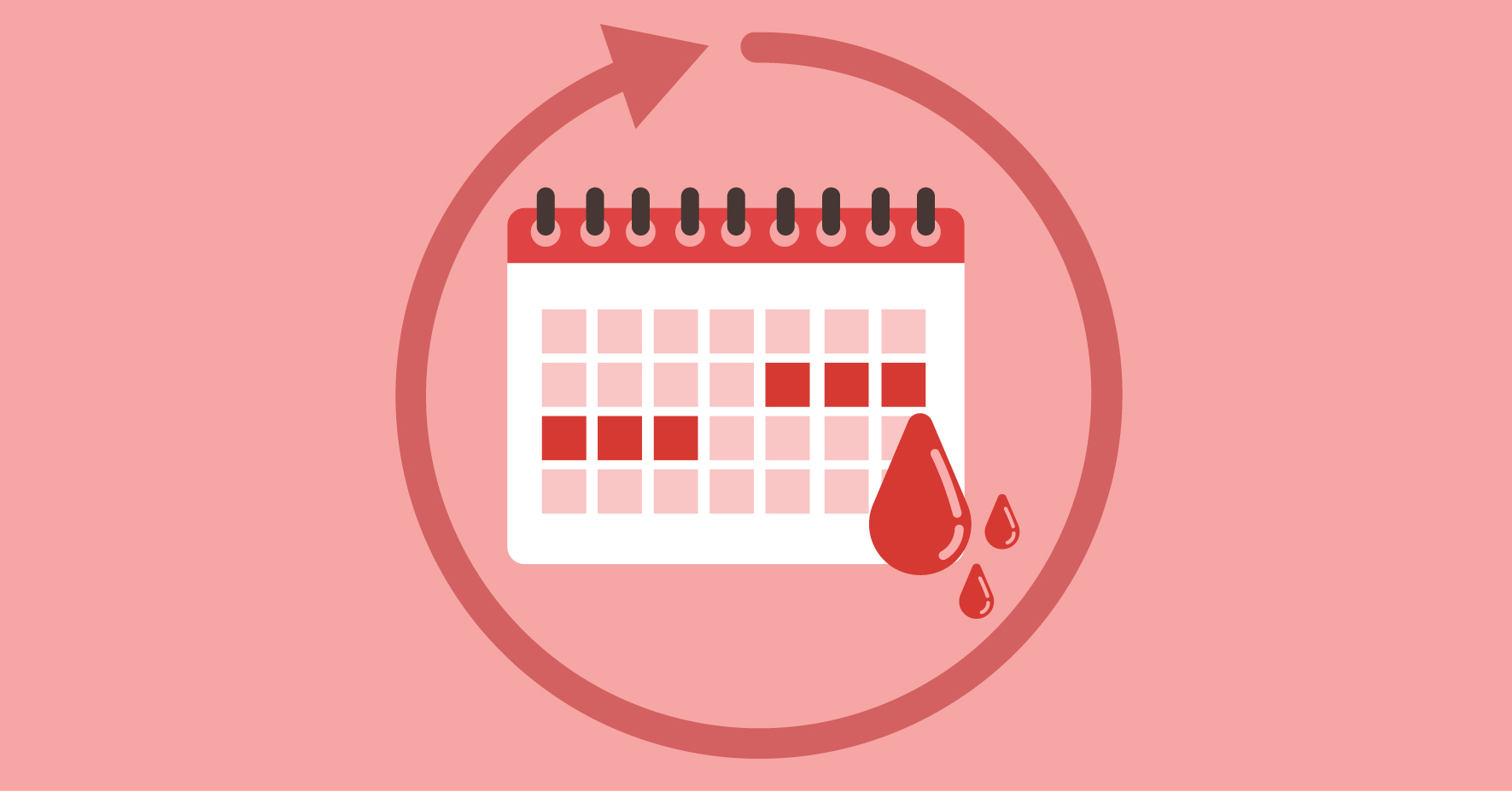 The menstrual cycle is a monthly cycle of changes in the female body, during the years of puberty up to menopause, in preparation for the possibility of pregnancy. Every month, ovulation will take place– wherein the egg gets released from the ovaries. It then travels through a thin tube, called the fallopian tube, to the uterus.
While ovulation is happening, your hormones are having some changes to prepare your uterus for pregnancy. The lining on the uterus becomes thicker to prepare for possible fertilization– the process where the sperm meets the egg cell.
If the ovulation has taken place and the egg isn't fertilized, the thick uterus lining breaks down and bleeds. It will then start flowing out of your vagina– this process is called menstruation. After this, the cycle starts again.
The menstrual cycle is usually 28 days long, but it varies per individual. As long as your period comes up every 24 to 38 days, it's still considered a "regular" cycle. If your cycle length doesn't fall on the 24 to 38 days, it's considered an "irregular" cycle– consult your healthcare provider immediately if you're experiencing this.
Phases of the Menstrual Cycle
To give you a clearer insight into what the female body goes through during their monthly cycle, we will be sharing the four phases of the menstrual cycle.
1

Menstrual Phase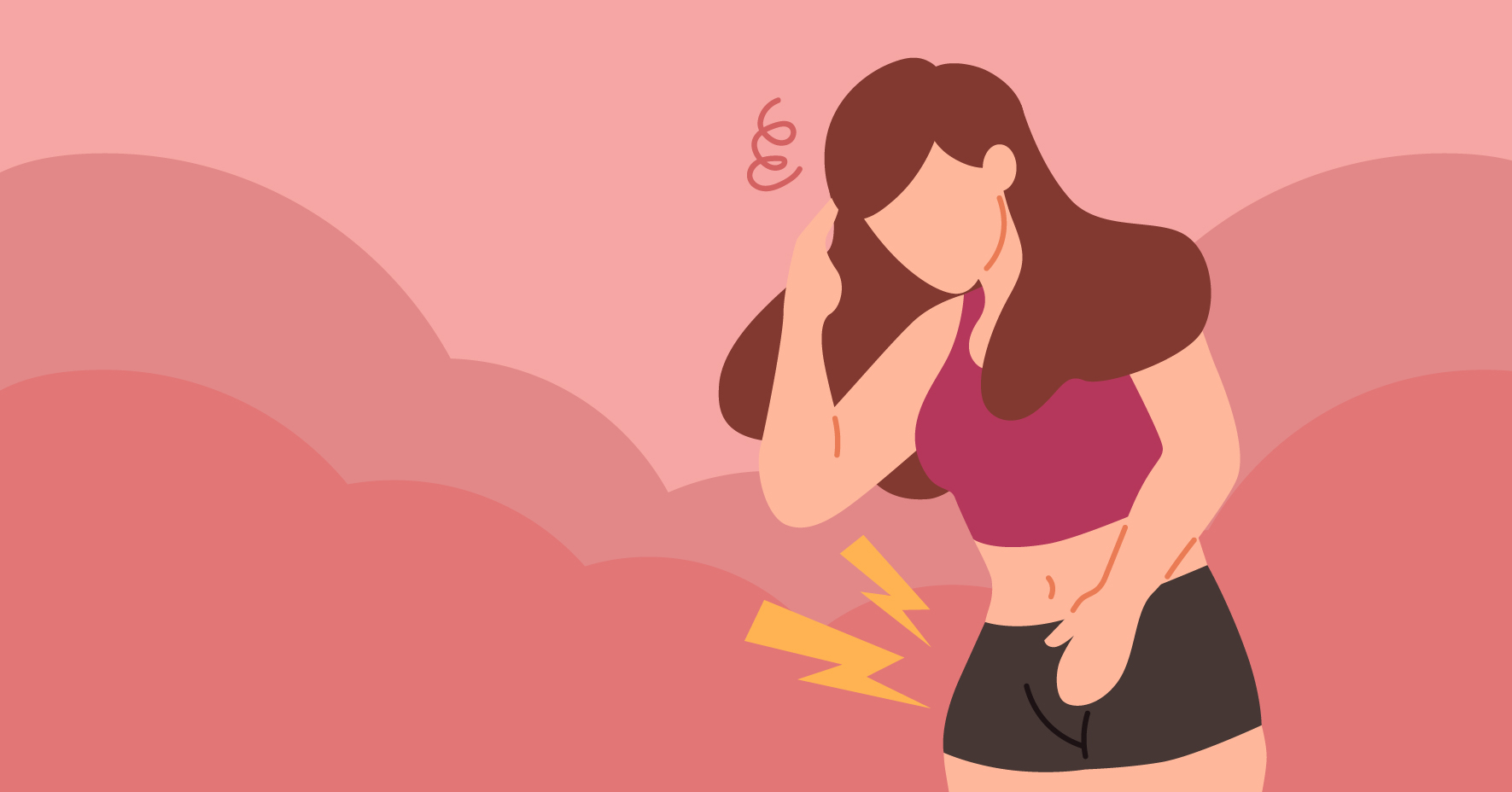 The first phase of the cycle starts when the egg from your previous cycle isn't fertilized. As your body goes through this stage, your progesterone and estrogen hormone levels will drop and the thickened lining on your uterus will shed, causing vaginal bleeding.
When: Starting from the first day of your menstruation/vaginal bleeding up to the time it ends.
What You'll Feel: You'll experience vaginal bleeding, pelvic cramps, bloating, and mood swings. It's also possible to experience food cravings, fatigue, and headache during this phase.
Duration: 3 – 7 days.
2

Follicular Phase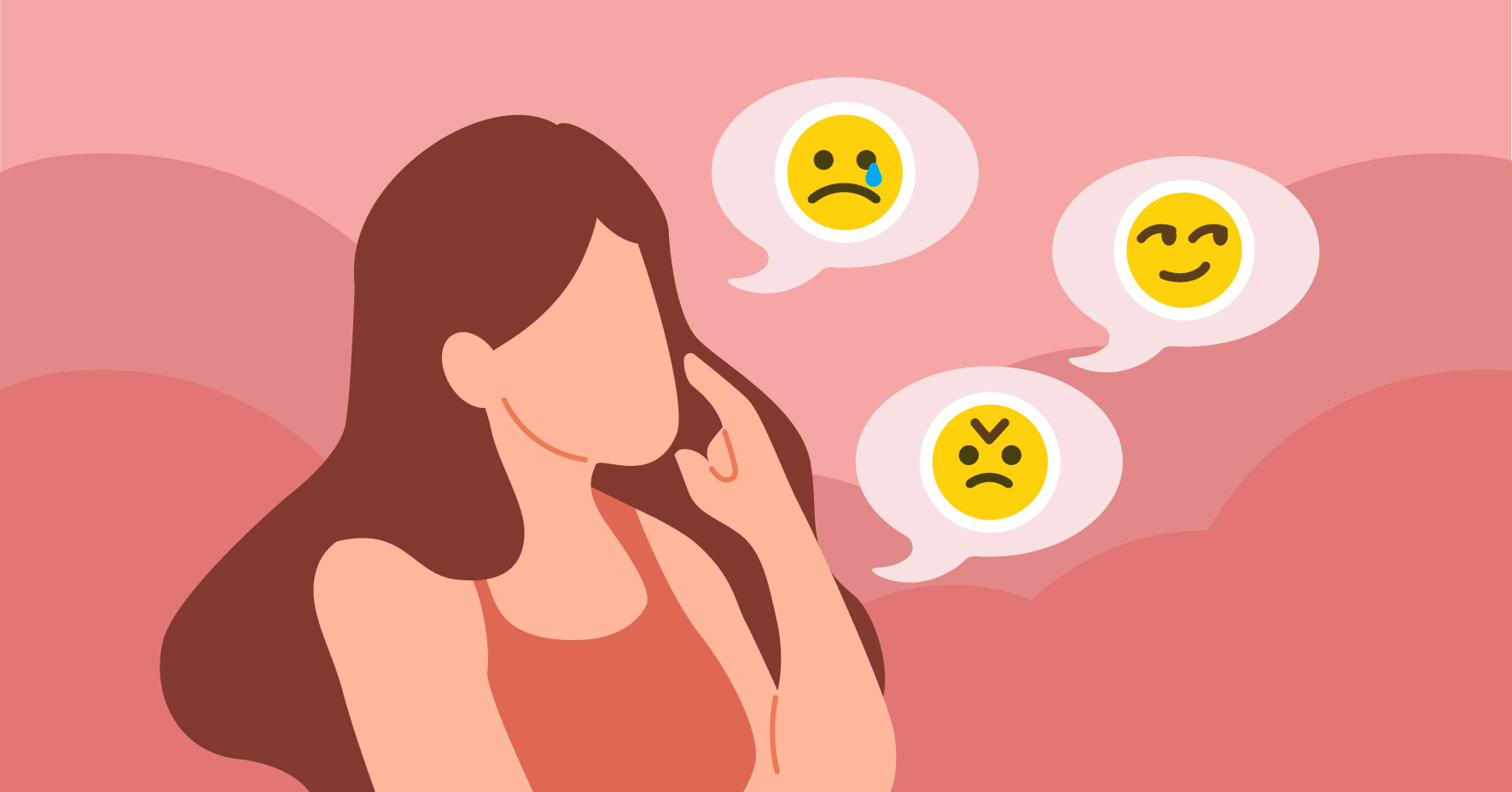 For the second phase of the menstrual cycle, your hypothalamus– a small region of the brain that's responsible for regulating sleep, hormones, and emotions– will send a signal to your pituitary gland to release follicle-stimulating hormone (FSH).
After its release, the FSH will signal the ovaries to prepare an egg for ovulation. The ovaries will then produce around 5 to 30 small sacs called follicles, all containing an immature egg. As the cycle moves forward, only the follicle with the healthiest egg will stay, while the other follicles will be reabsorbed to the body. The dominant follicle will then produce estrogen as it matures, thickening the lining of your uterus.
When: Starts from the first day of your menstruation (yes, there's an overlap with the menstrual phase) until ovulation.
What You'll Feel: Your mind is sharper during this period, being able to recall past events quicker than usual. You may also be more able to recognize the anger, sadness, and fear of other people through their facial expressions. This is also the period when you'll feel the horniest.
Duration: 11 – 27 days; the average duration is 16 days.
3

Ovulation Phase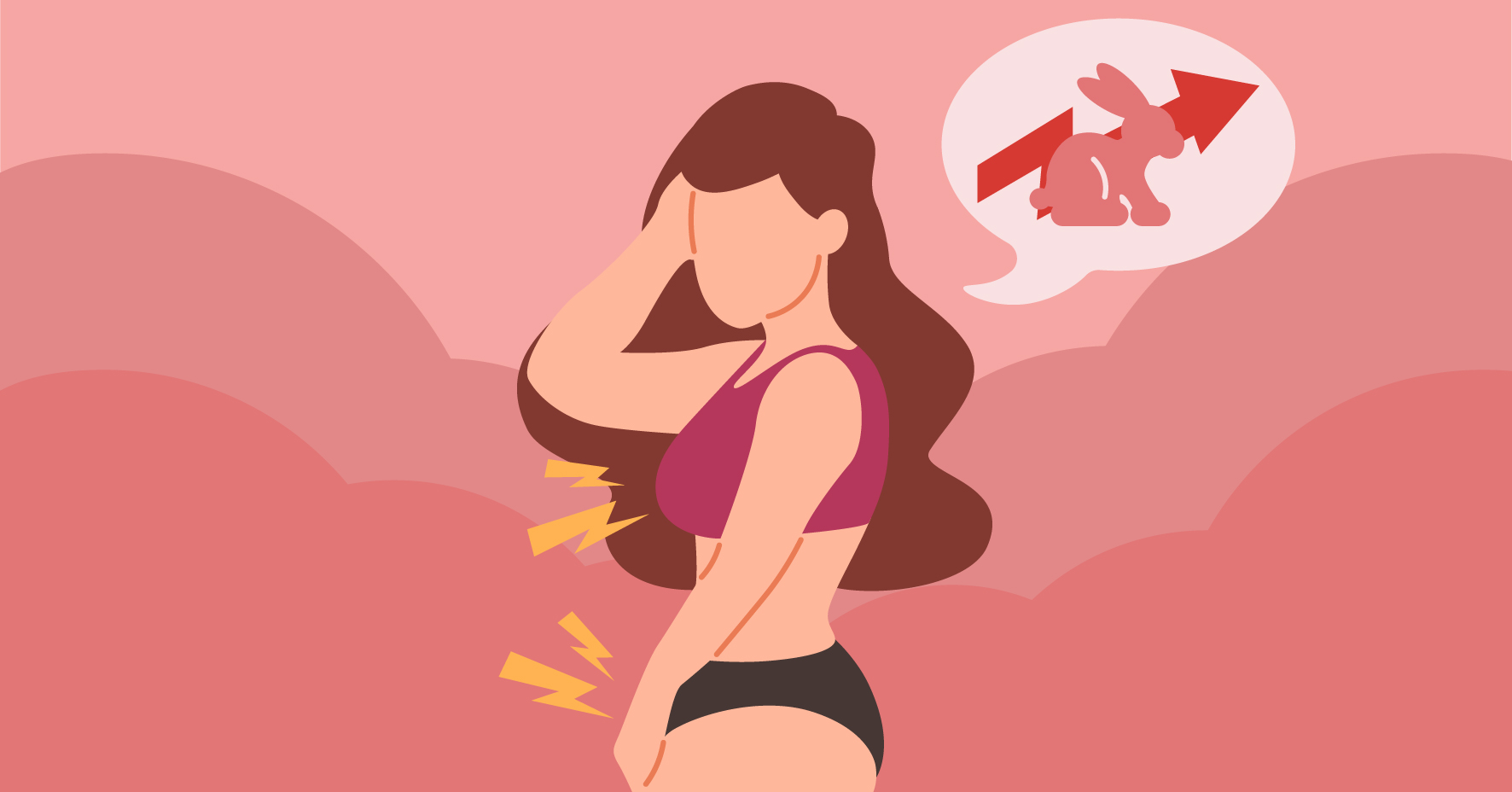 In this phase, your ovary will release a mature egg. This mature egg will travel through the fallopian tube towards the uterus. Unlike the other phases of the menstrual cycle, this is the only stage in the cycle that you can get pregnant. You will be fertile throughout this period. If you don't want to get pregnant, it's better to hold off the intercourse or use contraceptives.
When: Midway through the cycle– 13 to 15 days before the start of next menstruation.
What You'll Feel: You may experience a more sensitive sense of smell, cervical mucus changes, breast tenderness, mild pelvic pain, lower abdominal pain, increased sex drive, and light spotting.
Duration: 24 hours.
4

Luteal Phase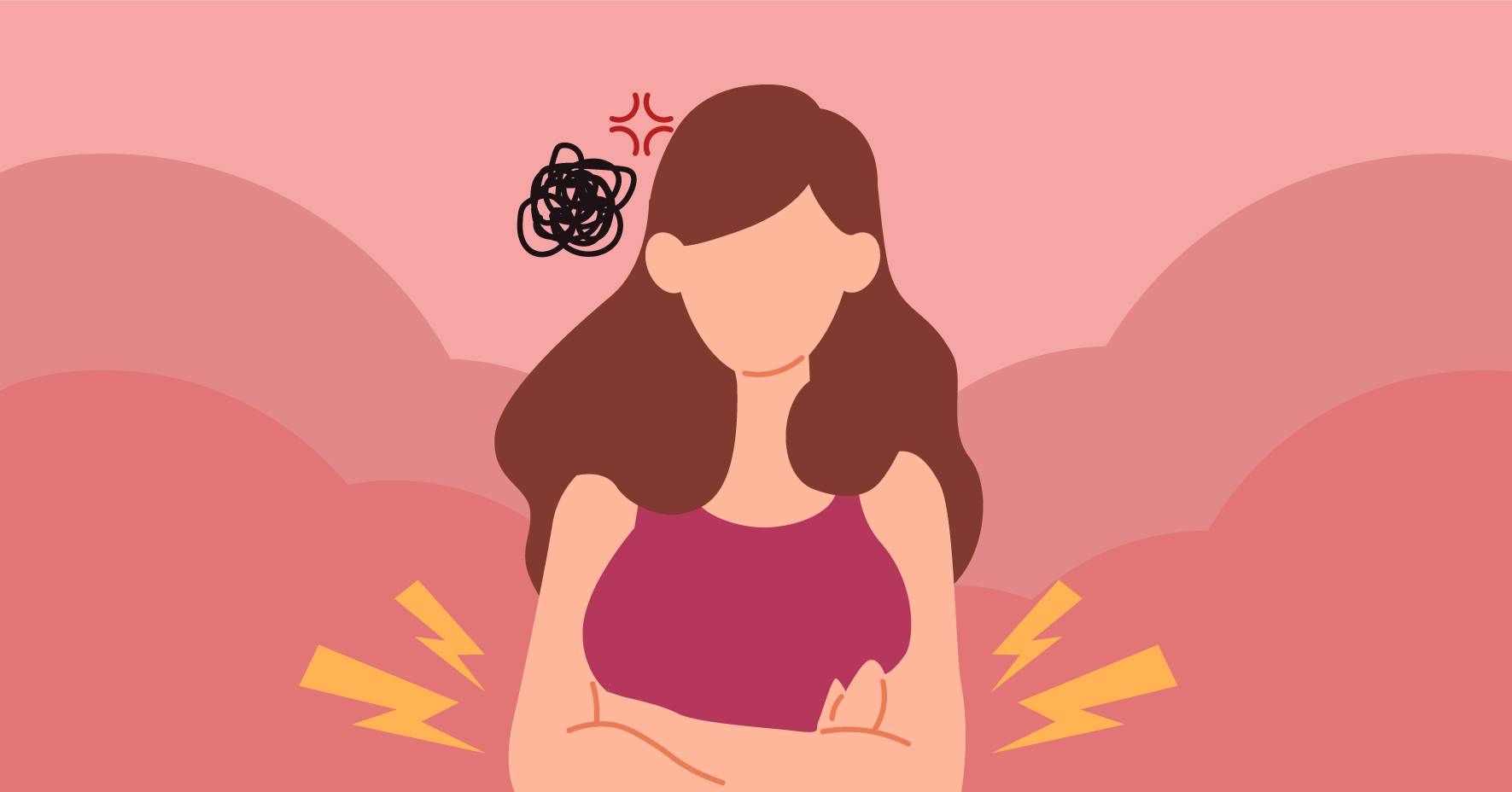 For the final phase of the menstrual cycle, the follicle that contains the mature egg turns into a corpus luteum. It's a mass of cells that releases progesterone, keeping the uterine wall thick and ready for fertilization.
If fertilization took place, the body will produce human chorionic gonadotropin (hCG) to support the early stages of pregnancy, keeping the uterine lining thick enough for the fertilized egg. Progesterone from the corpus luteum also supports the early stages of pregnancy, ensuring that the lining is enough for the egg to turn into an embryo.
On the other hand, if the egg hasn't been fertilized, the corpus luteum will break down and dissolve into the body. The estrogen and progesterone levels will then drop, marking the start of the cycle.
When: Starts from ovulation until the next cycle.
What You'll Feel: You may experience symptoms of premenstrual syndrome (PMS) such as bloating, breast tenderness, libido changes, food cravings, mood swings, and headaches. Now, if you're pregnant, you may experience implantation bleeding, cramping, nausea with or without vomiting, tiredness, bloating, frequent urination, mood swings, heightened sense of smell, and headaches.
Duration: 9 – 16 days; the average duration is 14 days
How to Track Your Menstrual Cycle
As you've learned about the phases of the menstrual cycle, we hope that you'll be motivated  to track your period cycle. With that, here are the suggested steps in tracking your monthly cycle.
1

Keep a journal to track your monthly cycles.
For starters, get a journal and use that as a period tracker. Write down all the data points that you need to jot down every month, such as the following:
First and last day of the cycle
Heaviness of the menstruation flow per day
Changes in mood during the month
Energy levels
Basal body temperature
By having this period tracking notebook, you'll be able to assess if there's something amiss with your period. This can also serve as a backup data if you're using a period tracker app.
2

Install a period tracking and ovulation app.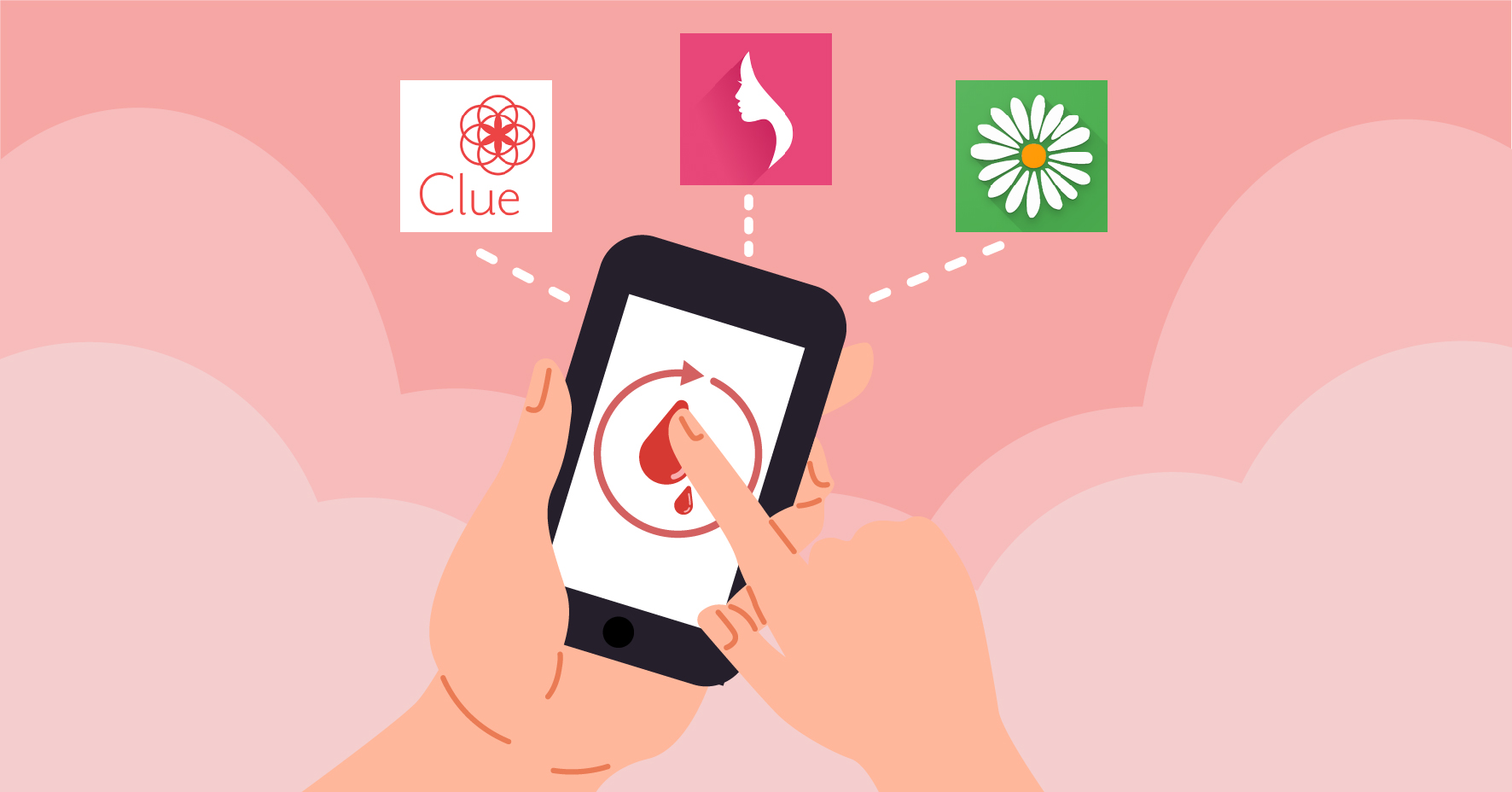 Thanks to technology, keeping track of your menstrual cycle isn't as tedious as before. For those who wouldn't want to track the phases of their menstrual cycle solely on their journal, you can opt for a period tracker app. Most of these apps can track your cycles, predict your fertile and infertile days (based on given data), and even provide customized tips on how to deal with menstrual symptoms. Here are some app suggestions:
Clue – It's hailed as one of the best fertility apps by Healthline, an established website for health information. Built by a female-led team, this app knows the core of your needs when it comes to your cycle. It tracks the phases of your menstrual cycle, predicts your upcoming menstruation, tracks your ovulation days, predicts your ovulation, and predict your recurring premenstrual symptoms. You can also track your pregnancy through this nifty app.
My Calendar: Period Tracker – This app has a stunning minimalistic design that lets you take a quick glance at your previous and upcoming cycles. Whether you're concerned about your period, birth control, conception, and pregnancy, you can surely count on this period calendar.
Period Calendar – This data-driven app can easily track the phases of your menstrual cycle and predict your upcoming periods. Aside from that, you can also add notes to track your doctor's appointments, medications, birth control, and other health-related concerns.
3

Talk to your OB-Gyne about your menstrual cycle.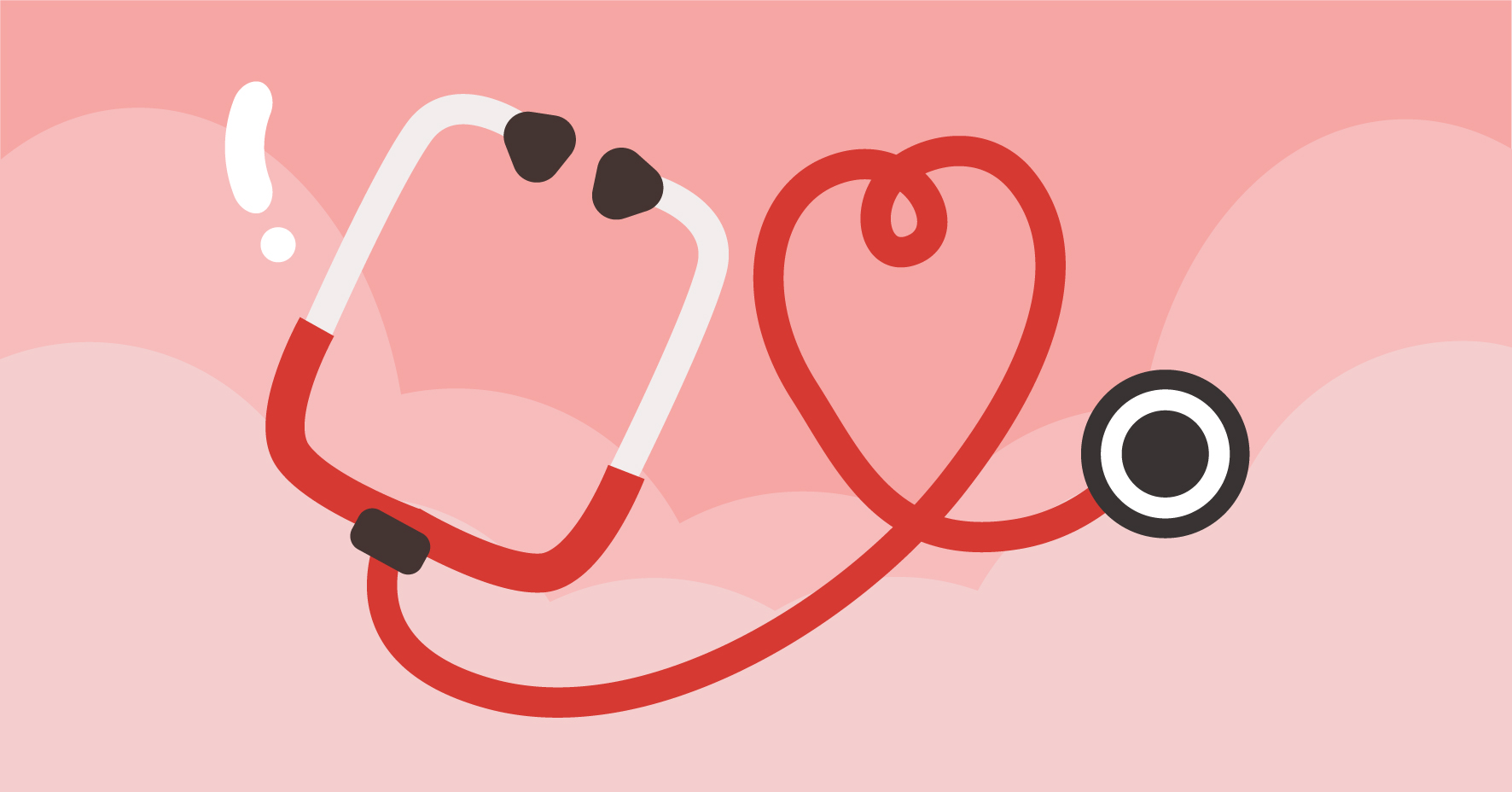 Aside from tracking your cycles, it's also essential to talk to your healthcare provider about the phases of your menstrual cycle. Consult about your symptoms and let them know if you feel something's amiss. You might not realize it, but having changes in your monthly period can be a warning sign of a health issue.
Takeaway
Keeping track of the phases of your menstrual cycle is a way to keep your health and wellness in check. Assessing your monthly cycles will help you make informed decisions regarding your body.
With that, knowledge is the key! By learning about these various topics about female health, such as this article, you've just gained a step forward in improving your wellness. Let's all strive to be proactive when it comes to our health!