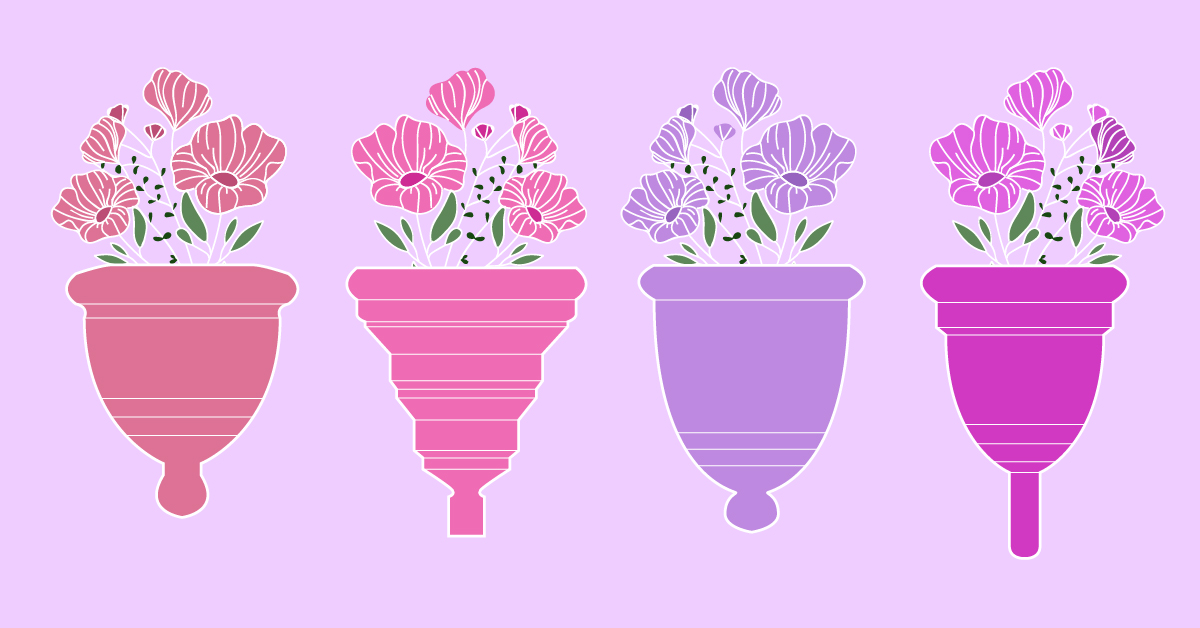 Let me start this guide by telling you the truth. Using a menstrual cup when you're starting is not easy. If you've been using traditional pads, you're basically transforming everything you've been doing to manage your periods. And for those regularly using tampons, you may not struggle as much but certainly need to make some adjustments.
However, it's worth taking the switch, and we know you'll be convinced after hearing the following stats.
You might not realize it, but you'll spend hundreds of thousands on your whole reproductive lifetime (from 12 to 52 years old) solely for tampons and pads– not to mention the other feminine hygiene products you'll be using. Yes, it's that expensive.
Using traditional period products is also incredibly harmful to the environment. Research shows that the plastic you can find in a whole pack of commercial pads is equivalent to four plastic bags. And since plastic decomposes up to 500 years, these plastics only pile up year after year, resulting in plastic pollution that affects our ecosystems, particularly our marine life.
We recommend taking up alternatives, like organic pads, biodegradable tampons, cloth pads, and menstrual cups. Not only will you save your wallet, but you'll also protect the planet.
What is a Menstrual Cup?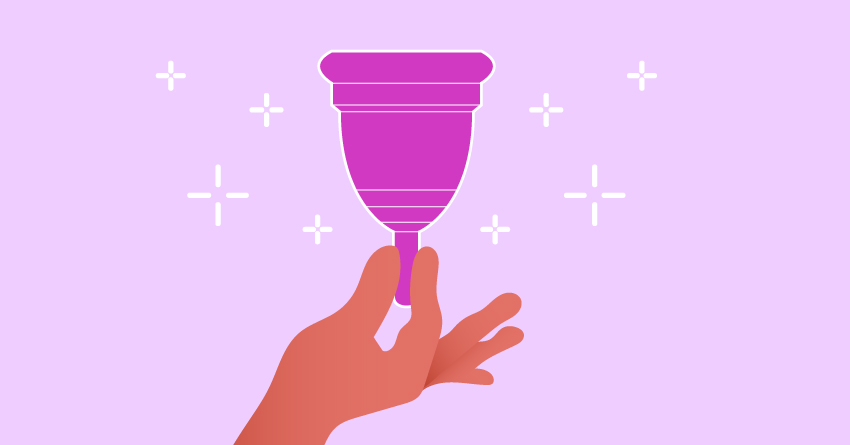 A menstrual cup is designed to collect menstrual blood. To use this bell-shaped device, you fold it and insert it in your vagina. You will then empty it every 6-8 hours (depending on how heavy the flow is) and you're good to go.
Most period cups are made of silicone or rubber, so for our readers who are latex-sensitive, we suggest that you use a menstrual cup that's made entirely of silicone.
As for the price, it ranges from Php 300 up to Php 2,000. Yes, you need to shell a few hundred pesos to get this period product, but take note that reusable menstrual cups last up to 10 years, so you'll surely get your money's worth.
Benefits of Using a Menstrual Cup
As this fem-hygiene product is making its way to the local market, you're probably wondering if switching to menstrual cups is worth a shot. Well, to help you think things through, here are just some of the benefits that you can get by using menstrual cups.
1

You'll save tons of cash!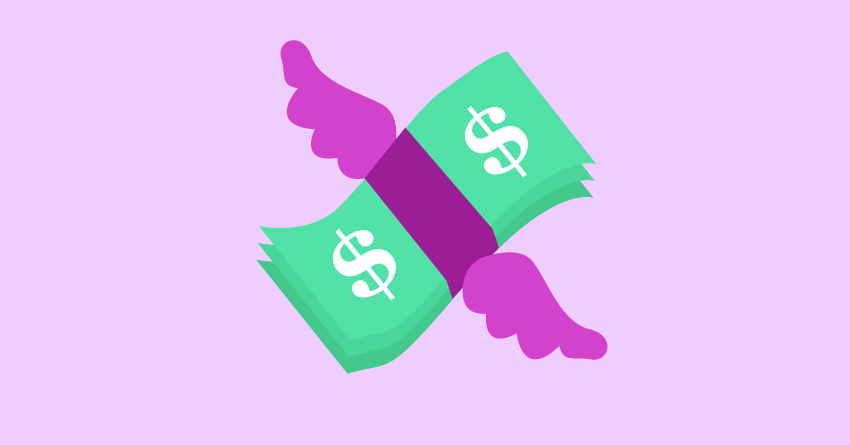 One of the main benefits of using a menstrual cup is that it helps you save up! What's great about this period product is that it can be used for up to 10 years. You can just buy 3 pieces of these goodies and you're good to go for a couple of years– which is definitely more cost-effective than buying pads every month.
2

It's good for the environment.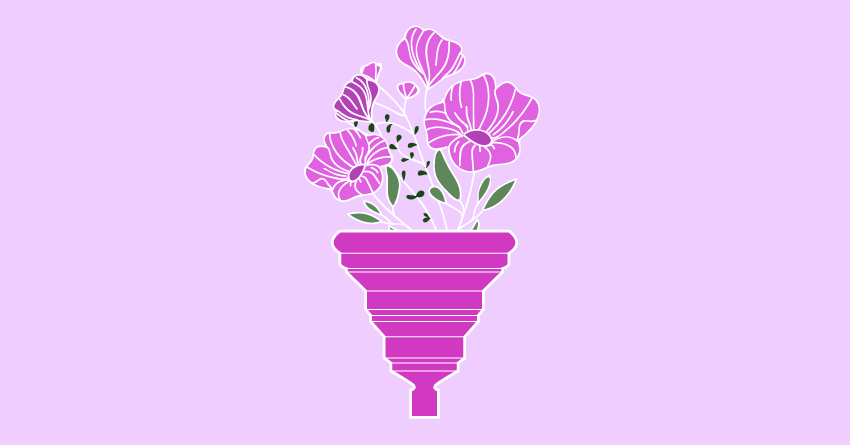 Did you know that more than 400 million pounds of sanitary pads and tampons end up in landfills every year? By switching to reusable feminine hygiene products such as menstrual cups, you're helping out mother earth by generating less waste.
3

It's great for the wanderlusts!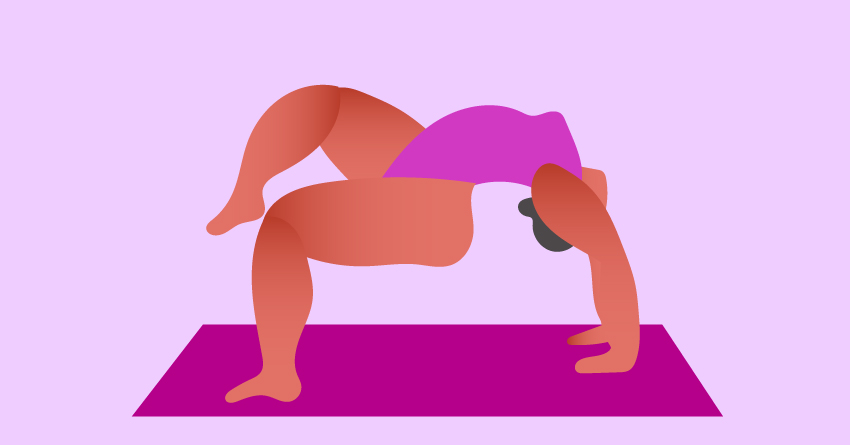 For the girl on the go, you will surely love this cup. Unlike pad and tampon packs, a menstrual cup set doesn't take up tons of space in your luggage. Another cool thing about this device is that you can move around without a hitch. Want to do some light trekking? Yoga? Dance? Swim? You can do all of those things when you use a menstrual cup. You don't have to worry about leaks anymore.
4

You'll have more time between changes.
No matter how heavy or light your menstrual flow, it's essential to change your pads/tampons every 3-4 hours to prevent bad odor, vaginal irritation, and accidental leaks. For someone always busy being out and about (such as on-site workers), it can be such a hassle to change your pads/tampons 3-4 times a day. Menstrual cups solve this problem, as you only need to empty your cup every 6-8 hours per day.
5

There's less odor.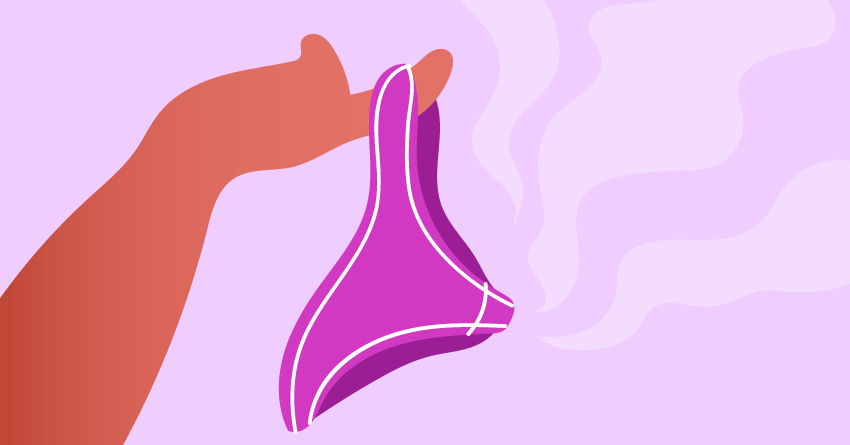 Always worried about that not-so-good menstrual odor down there? If you use a menstrual cup, you don't have to worry about this anymore. This device doesn't allow the exposure of blood to air, eliminating the odor issue.
6

You can have fewer cramps with it.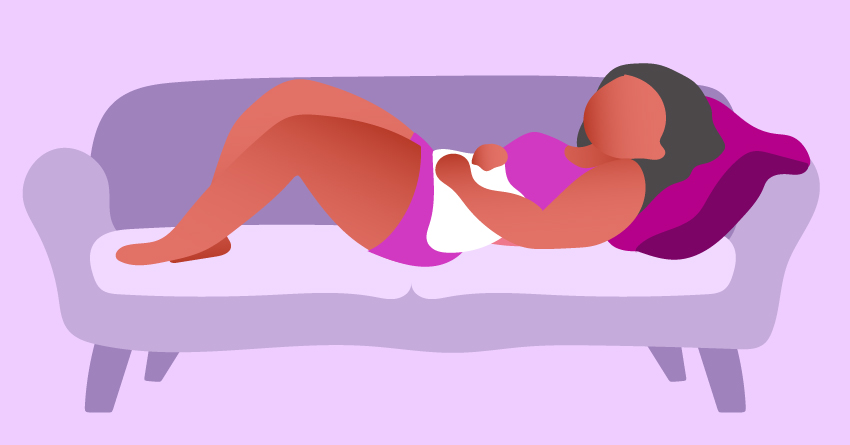 According to some online testimonies, they experience less severe cramping when using menstrual cups. So if you're having those painful cramps, maybe you want to check this one out. Take note though, there are clinical studies to support this claim yet.
7

It's safer than its paper-based alternatives.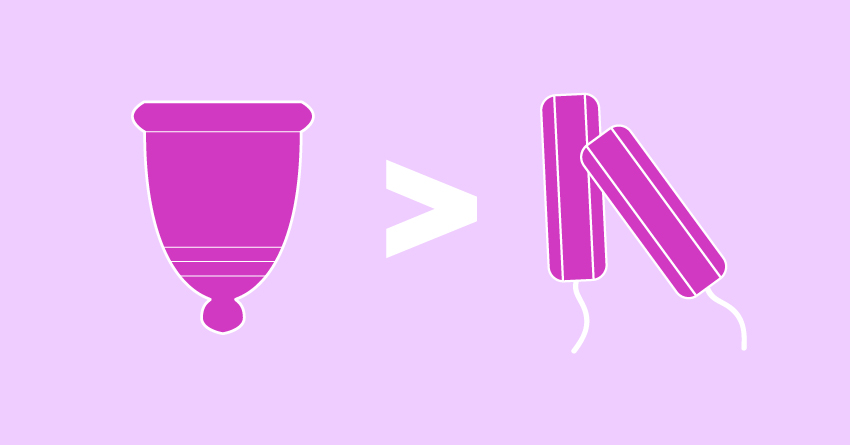 Another benefit of menstrual cups is that they don't contain harmful chemicals found in tampons and pads, such as dioxin and bleach. They don't also cause Toxic Shock Syndrome (TSS), a rare yet fatal condition linked to tampon use.
How to Use a Menstrual Cup
Now that you've learned about the benefits, you're probably pumped to use this innovative device. And for those who aren't, it's alright as this toy is not everyone's cup of tea. But if you're curious about how to use this, we got a step-by-step process on how to use this device.
Take note to our menstrual-cup-beginners, make sure to follow the instructions here to ensure a hassle-free experience. That means there wouldn't be leaks or discomfort on your part. Read on!
1

Find the right menstrual cup first.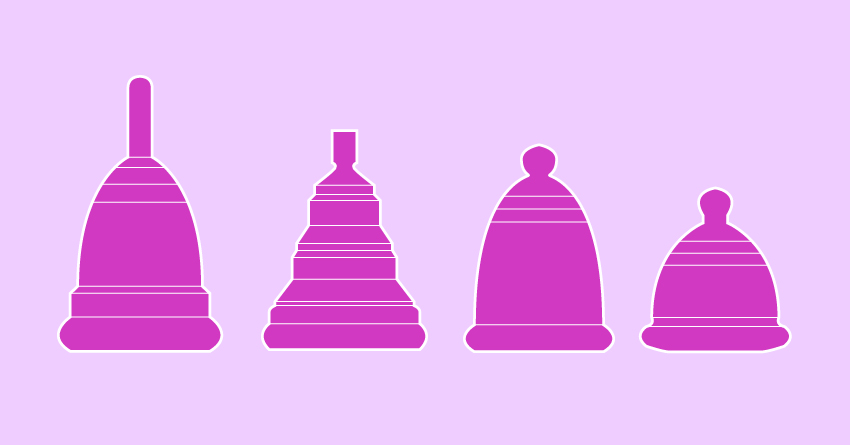 Before using the menstrual cup, you must know the right fit for your body. To do that, you need to consider the following factors:
Menstrual Flow – The amount of blood that you lose in every cycle. You have a heavy flow if your pad or tampon quickly gets filled or if you use bigger pads and tampons.
Cervix Height – This is the distance between your vaginal opening and the entrance of your cervix, which is known to form the gateway between the vagina and the uterus. To know your cervix height, insert your longest finger in your vagina. Use lube if necessary. If your finger has reached the cervix, you should feel a round organ with a dimple in the center, similar to the tip of your nose.
If you have a low cervix and light flow, a smaller cup may be ideal.
If you have a low cervix and heavy flow, you can opt for small and medium sizes.
For those with a high cervix, we recommend getting medium or large-sized cups.
You can also use your age and pregnancy history to determine the size of your menstrual cup. A small cup is recommended for beginners that are 30 years old and below. If you have a lighter flow and haven't given birth (vaginally or under cesarean section), go for this one. Meanwhile, a large cup is designed for those with a heavier flow who have given birth or are 31 years old and above.
Take note, though! The size will still vary depending on your current condition and preferences. You can consult a gynecologist or the manufacturer for further guidance.
2

Sanitize the cup and your hands.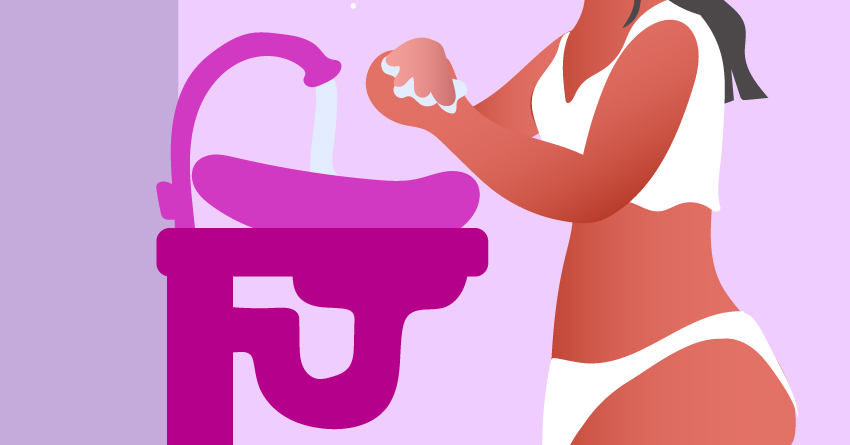 If you just got the menstrual cup out of the packaging, we highly suggest sterilizing the cup in boiling water for 3-5 minutes. Remember to not let the cup touch the bottom of the pot. After that, let the cup cool for a few minutes– use that waiting time to wash your hands thoroughly.
3

Apply water or water-based lube to the rim of the cup.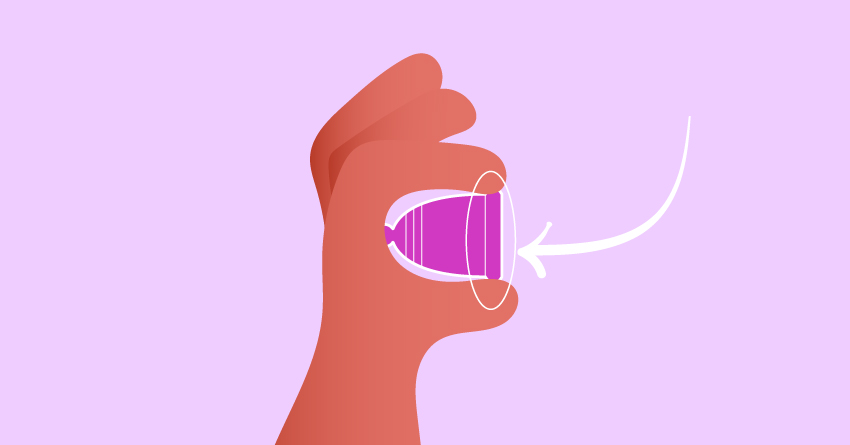 After sterilizing the cup, dab some lube or water to the rim of the cup for smoother insertion. Avoid using oils, jellies, or silicone-based lube (if the menstrual cup is made of silicone). Using those mentioned items above can irritate your vagina or damage the cup.
4

Fold it down.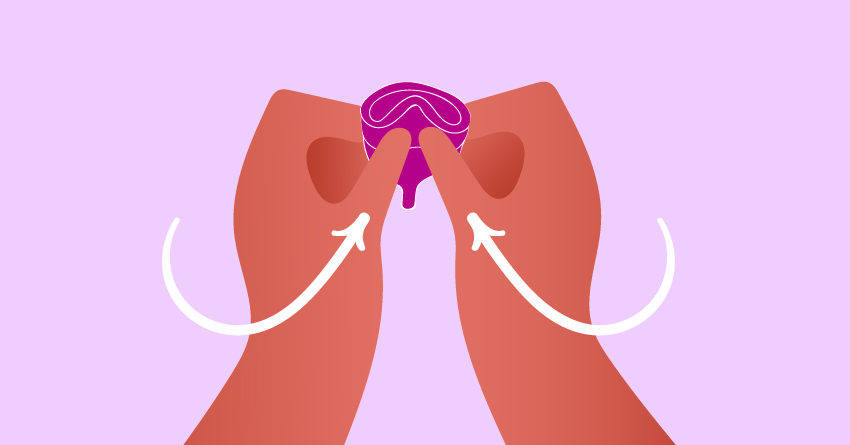 Press one side of the cup by folding it down and into the inside, resembling the letter "M". Then fold the cup halfway. We get that for first-timers, this can be tricky, but you'll get to it with enough practice. There are also different folding techniques that you can try for easier and narrower insertion; check the next section to learn more.
5

Get into a comfortable position.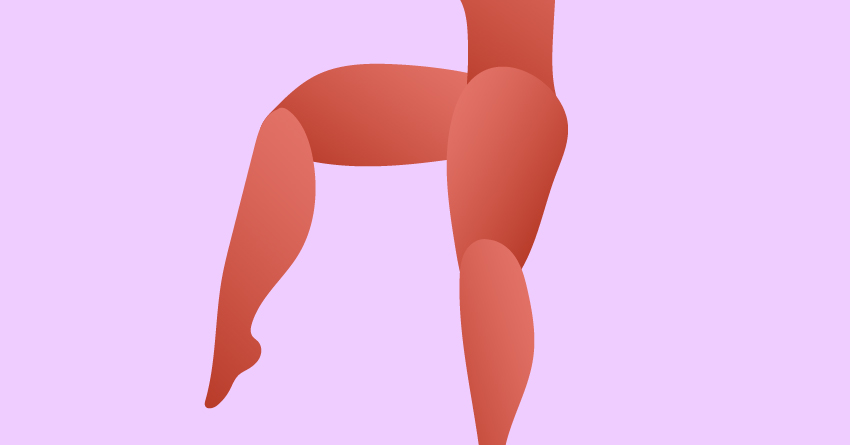 Once you've folded the menstrual cup, you then must go in a comfortable position in which your vaginal muscles are relaxed. It's up to you on how to position yourself, but we suggest going for a squat with one foot-raised to support.
6

Insert the cup into your vagina.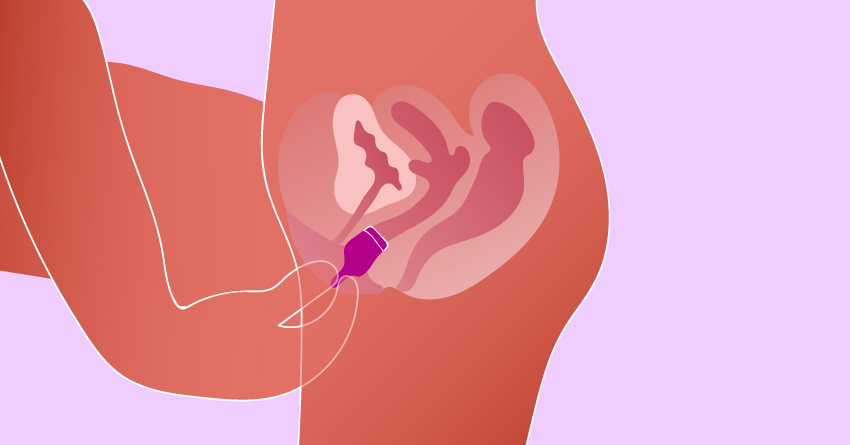 Lubed up? Check. Cup is folded? Check. In a comfortable position? Check.
Once you're ready, insert the cup, rim up, into your vagina. You must place it a few inches below your cervix. Once the menstrual cup is inside, it will pop open, creating an airtight seal to lock the menstrual flow.
Check if the cup is open by running your finger around the middle part of the cup. Feel an indent in the middle part? Use your index finger or thumb to nudge the indented part. You can also twist the base of the cup to make it fully open. Now, you shouldn't feel any form of discomfort if the period cup is inserted properly.
7

Remove the menstrual cup after 6-8 hours.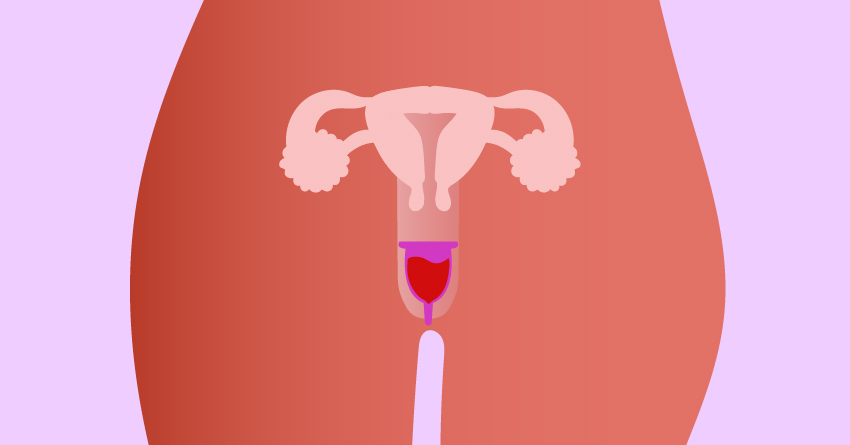 Once you've inserted it, you can now continue with your daily tasks. What's great about this device is that you can move, jump, sit, stand, and do various movements without leakage. For first-time users and during heavy-flow days, we suggest emptying the cup for 3-4 hours. However if your flow isn't that heavy and if you're used to wearing this device, you can just empty it every 6-8 hours.
To remove the menstrual cup, simply go in a comfortable squatting position, reach inside the vagina and pull the stem out of your vag. Pinch the top rim (or as close to it) to give the seal time to break. Once you've squeezed the base to release the air, pull the cup out at a sideways angle. This is also tricky to beginners, but you'll surely get a hang of it after 3 menstrual cycles.
8

Clean and sterilize your cup after use.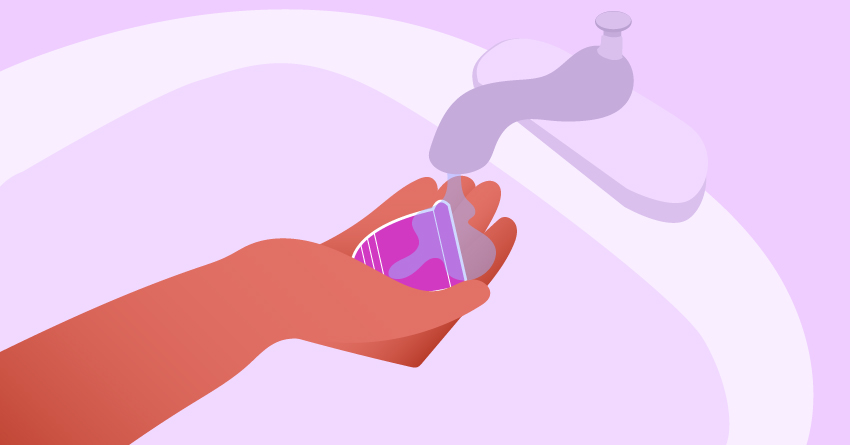 If you're reinserting the menstrual cup, you can simply wash the menstrual cup with water and mild soap. Now, if the period cycle is over, we suggest sterilizing it again for the next month. To do this, you can put the menstrual cup in boiling water for 3-5 minutes (don't let the cup touch the bottom of the pot.
You can also use the sterilizer cup (if included in the packaging). Put the already-washed menstrual cup on the sterilizer cup. Fill it with water (¾ full). Place the lid loosely on top, then put the sterilizer cup into the microwave. Microwave it for 1-2 minutes. Once done, leave it in there for a few minutes.
Be careful when taking the sterilizer out of the microwave as it can be very hot. Once the water has cooled down, take out your period cup and dry it with a clean towel. Store it in its pouch or case afterward.
Folding Techniques
One key aspect of using a menstrual cup is learning and practicing the different folding techniques. You'll soon figure out which methods work best for you by trying the different methods. Below are some of the basic folding methods that you can try.
1

C-Fold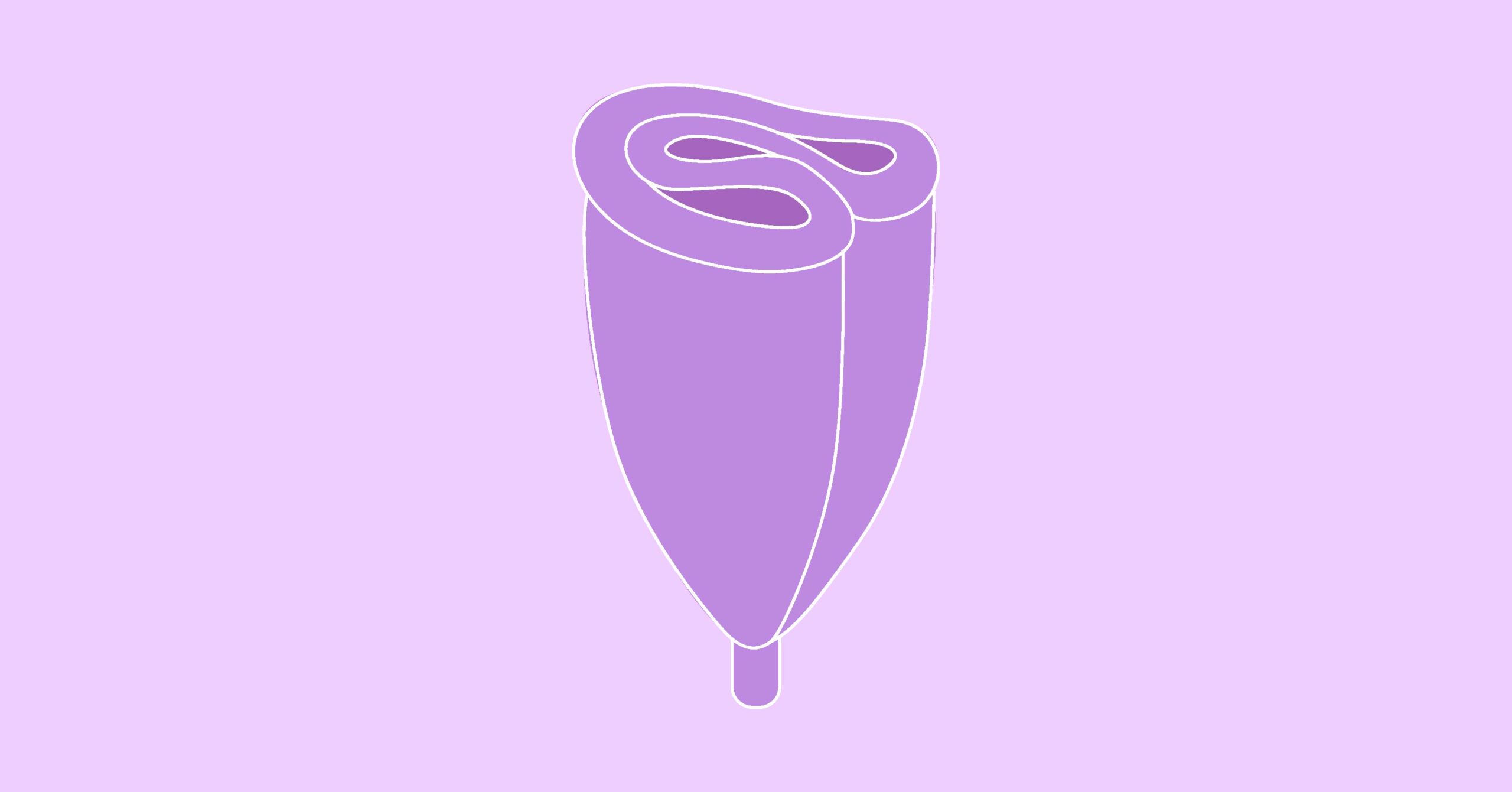 This is known to be the most common type of fold. To do this, you'll need to flatten the cup and then fold it in half to form a 'C' shape. After that, gently push it into your vagina; this fold ensures easy insertion and secure fit.
2

Punch-Down Fold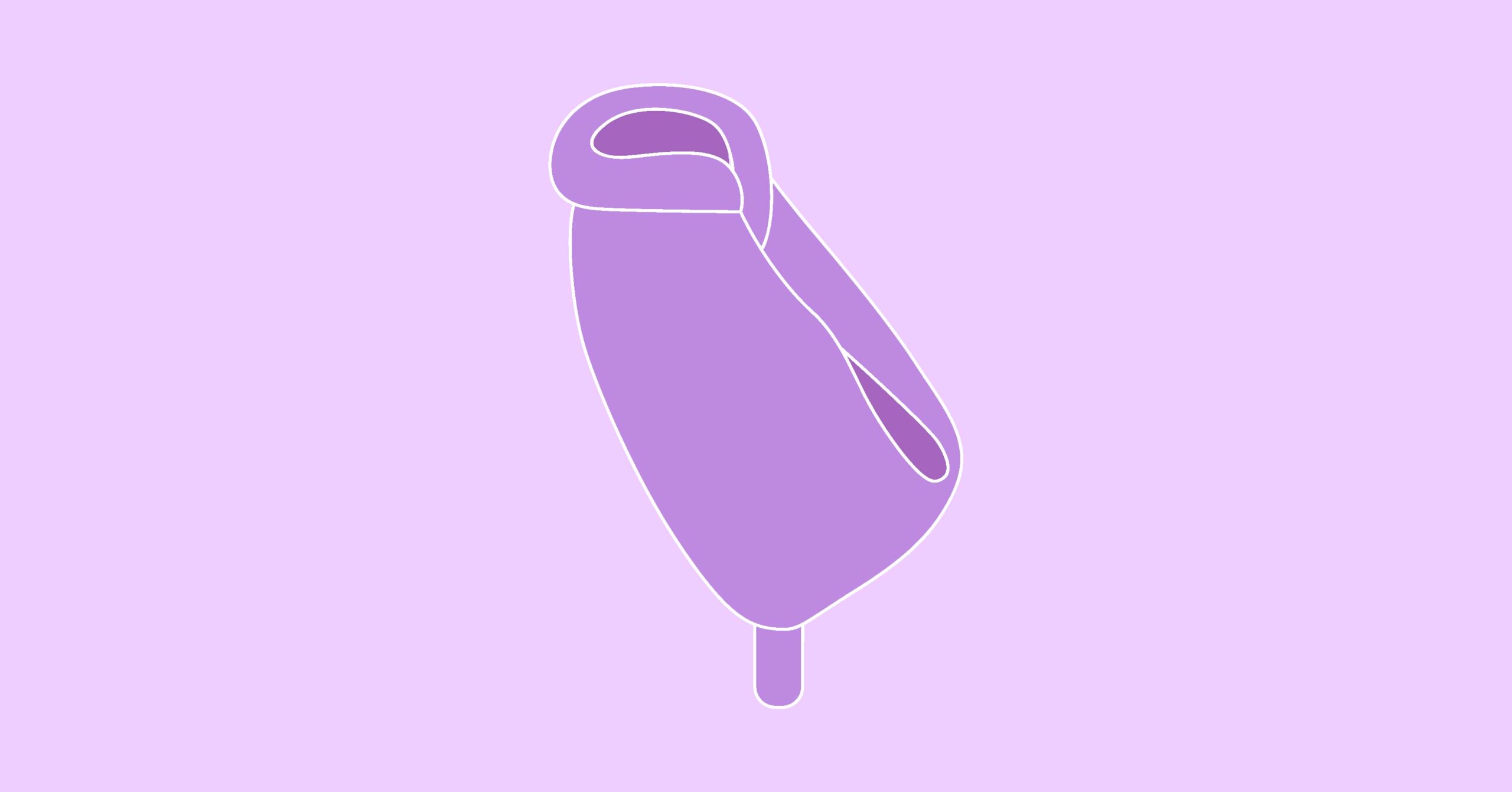 If you're opting for a smaller insertion, we recommend this one. Start with holding the menstrual cup upright, with the rim facing upward. Use your thumb and index finger to form a "U" shape by pressing the rim down into the cup's center. Continue to press the rim down, making it flatter and triangular.
Hold the triangular-shaped cup between your thumb and index finger, then gently insert it into your vagina.
3

The Labia Fold
As the name implies, it looks similar to a vulva. This one may be tricky, but it's great for individuals with a sensitive vaginal opening since it creates a smooth shape.
Start with flattening the cup. Press the sides together vertically, creating a long oval shape. You will then locate the cup's rim, which should form a continuous oval shape around the cup's opening. After that, fold one side of the rim inward toward the center of the cup. The rim should now be tucked inside, creating a smooth, tapered shape at the top. Next, bring the opposite side of the rim inward, overlapping the first fold. This will result in a pointed or triangular shape at the top of the cup.
Pinch the cup carefully to maintain its shape, and gently insert it into your vagina.
4

7-Fold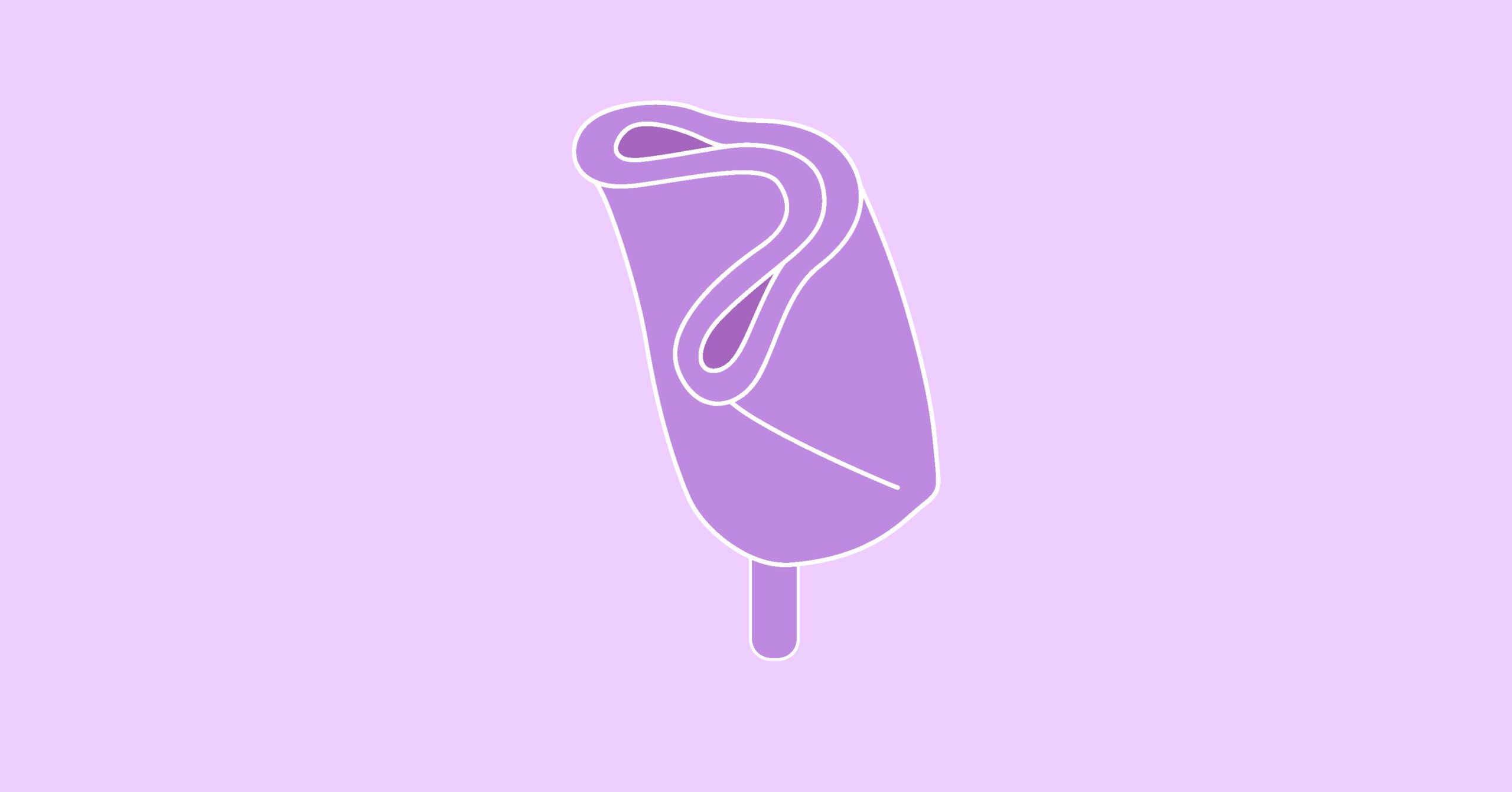 Another fold that provides a narrower insertion point is the 7-Fold. As the name suggests, it should look like "7" once done.
Start by vertically pressing the menstrual cup's sides to create a long oval shape. Once you've located the rim, fold one side of the rim inward toward the center of the cup. The folded side should overlap the opposite side, creating a pointed or triangular shape at the top. Pinch it to maintain shape, then gently push it into your vagina.
5

Origami Fold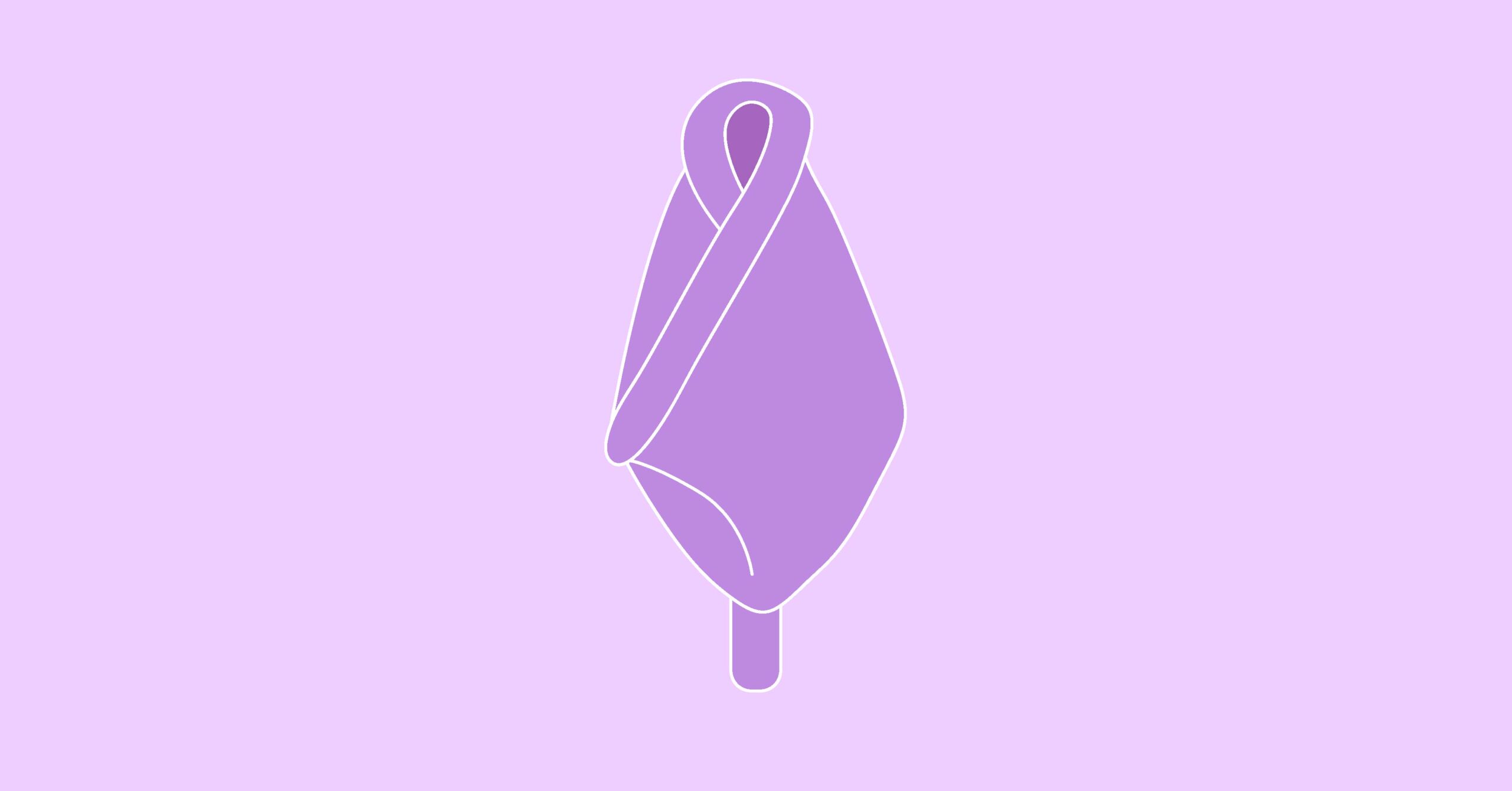 Also known as the diamond fold, this method is perfect for those who want full control during insertion. Since the cup has multiple triangular folds, you can adjust the insertion size based on your preferences. This folding method also ensures easy opening of the cup once inside.
To do this, you'll start by pressing the menstrual cup sides together vertically. It should create a long vertical shape. Locate the cup's rim, then fold one side of the cup inwards so the rim meets the opposite side. It will then create a semi-circular shape. Fold the cup in half once more by bringing the opposite side of the rim down so it aligns with the other folded side. Pinch the cup and gently insert it into your vagina.
Best Menstrual Cups (And Other Alternative Period Products)
Planning to get a menstrual cup after this? You're in luck! We've listed down some of the best period cups for beginners. We've also listed some organic period products if you want to explore your options. All of the items below are available in our shop.
Frequently Asked Questions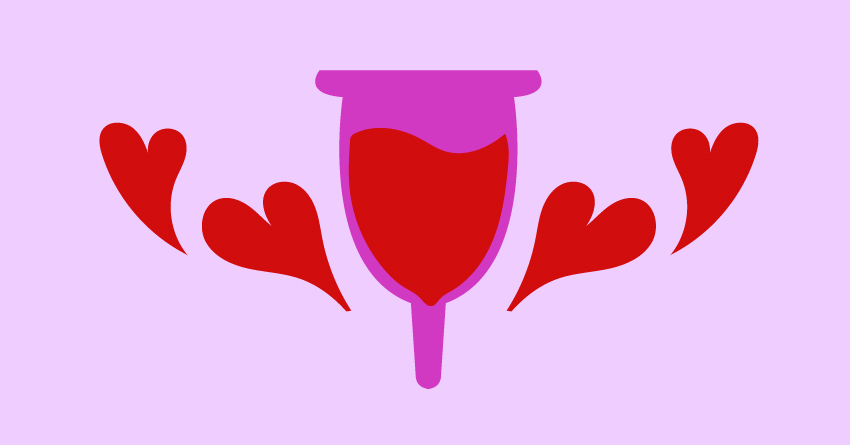 Now that you've learned how to use a menstrual cup, you're probably excited about getting your own period cup right now. But if you still have hesitations or questions about this fem-hygiene device, we gotchu. We've answered some of the frequently asked questions about menstrual cups. Read away!
1

What are the disadvantages of a menstrual cup?

There's not much, really, but one of the things that women find bumming about this device is how tricky to insert and remove it. Some girls also find it icky to use this because they'll be dealing with some mess. But with enough practice, using this will be easy-peasy later on.

Another disadvantage is that menstrual cups aren't for everyone. It wouldn't work well with women that are allergic to rubber/latex, had gynecological surgery, or are using IUD (intrauterine device). If you have these cases, we suggest consulting with your gynecologist before getting this device.
2

Can I try this when I'm not on my period?

It's possible to do this but it can be uncomfortable. Since there's no blood, the insertion isn't as smooth. If you really want to practice, we suggest using an ample amount of water-based lube.
3

I never had penetrative sex yet. Is it okay to use this device?

Don't worry about that, sis. Your vagina doesn't change just because you use a menstrual cup. In fact, your vag doesn't even change after penetrative sex. It can feel a bit awkward though when starting out, but you'll surely get used to it later on.
4

Can I have sex while wearing a menstrual cup?

Hmmmmm, not really. If you want to do the deed while on your period, we suggest taking off the menstrual cup. Online forums are saying that you can wear a period cup while having sex. However, they're using a disposable menstrual cup, which is a bit softer compared to reusable ones.
5

Where can I buy a menstrual cup?

You can inquire in your local pharmacy/drugstore, or to make it more convenient, you can also purchase this fem-hygiene device online. You'll have more options and some of the cups online are cheaper than the ones on physical stores.
6

Can I sleep with a menstrual cup in place?

Yes, you only need to clean the cup before bedtime and reinsert it properly. Once you're done, you're ready to sleep soundly and comfortably.
7

Can using a menstrual cup cause infections?

As long you're handling and cleaning the cup properly, there's nothing to worry about. Also, ensure that your menstrual cup is made with medical-grade materials to reduce the risk of irritation and allergies.
8

Are there other eco-friendly period alternatives?

If you realize a menstrual cup is not for you, try sustainable pads, organic tampons, cloth pads, and period panties. These alternatives don't require insertion, though you must make necessary changes when managing your cycle.
Takeaway
If you're looking for a cheaper and eco-friendly alternative to tampons and pads, menstrual cups are the way to go! Aside from making your wallet happy, you're also making mother earth happy by generating less waste. It's a win-win for everyone!
As long as you're using it correctly and maintaining it properly, you wouldn't stumble upon any issues. So go ahead, sis. Use a menstrual cup and say goodbye to foul odor, blood clots, and discomfort!