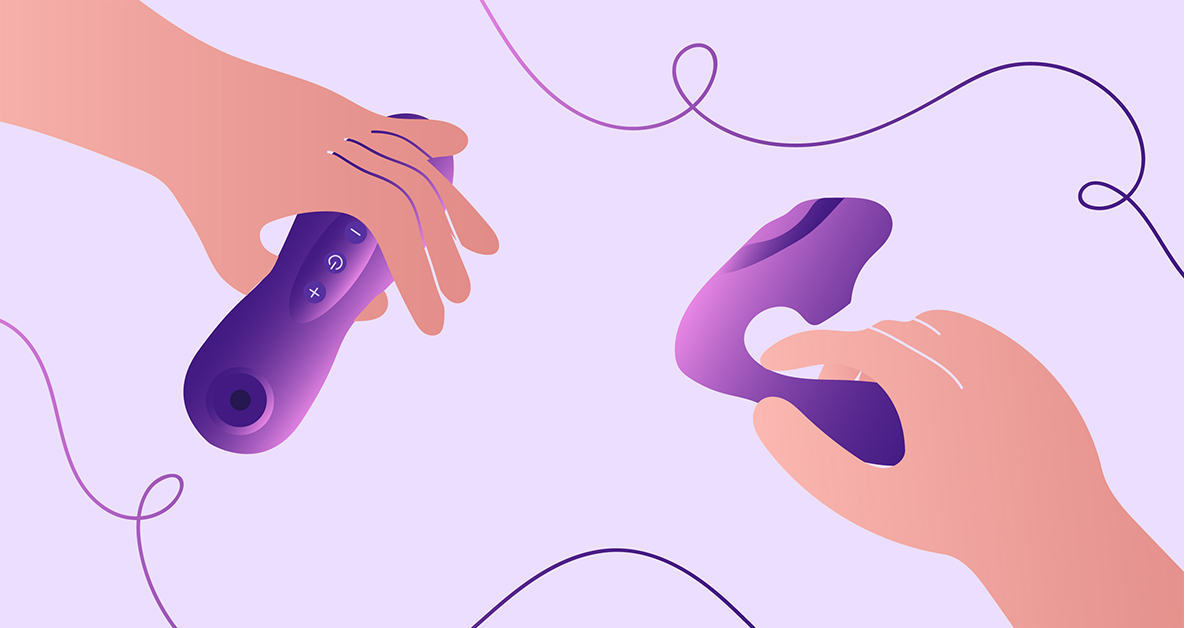 What is a Clit Sucking Vibrator? (We Got You the Full Deets Here!)
If you prefer clitoral orgasm more than anything else, then a clit sucking vibrator is a perfect match for you.
Though the classic vibrators get the job done in terms of clitoral stimulation, there's a special feature on this alluring toy that mimics the way your partner licks and sucks your precious clit. This clit-sucking feature is so goood, that this type of toy got viral– when a woman experienced an "unending orgasm" from using it.
So if you're someone who likes to get their pussy eaten or someone curious about this adult toy, keep on reading sweetie. We're going to dive into the world of clit suckers and share with you how this nifty toy can bring toe-curling orgasms.
What is a Clit Sucking Vibrator?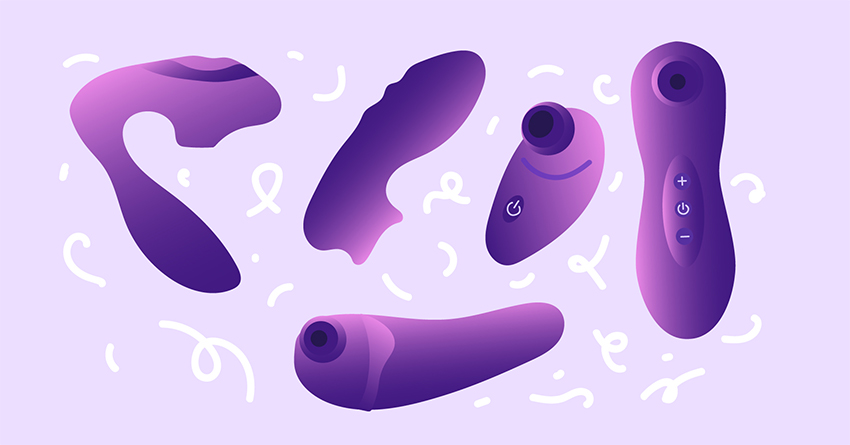 If you're not familiar with the clitoris or clit, it's a tiny nub of flesh located on the top part of your vulva. It's filled with nerve endings, making one of the most sensitive yet pleasurable zones in your body.
That's why when your partner taps, licks or sucks this part, you feel tingly and orgasmic sensations down there. You can also cum just by stimulating that part alone, making it one of the most important parts to stimulate during sex.
Now, going back to our featured toy, a clit sucking vibrator is a type of vibrator that has a suction effect. It's usually designed with these three components.
A plastic or silicone-made casing that's in an oval, curved, or "J" shape.
2-3 buttons for power and suction/vibrating levels.
Small opening on the head that brings suction (or at times, swirling) sensation.
It usually comes in battery-operated and rechargeable variants, and is used to stimulate the clitoris, nipples, and anus.
Now, for those people who are still adamant to use this and afraid that the suction effect is harmful, don't worry! This toy is completely safe and don't necessarily suck your clit. It's only made with a specialized combination of air suction and vibration technology which only mimics the suction sensation. 
Why You Should Get a Clit Sucking Vibrator
If you prefer clitoral stimulation more than anything else, this clit-sucker toy is a must have in your sex toy stash! It also brings tons of benefits for your sex life, such as the following:
1

It makes you feel as if you're receiving oral sex.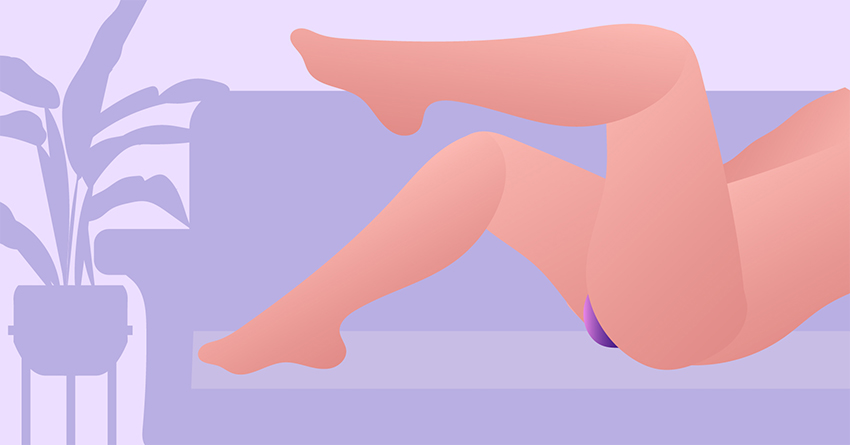 What makes this different from your good 'ol vibrators is the suction effect. Because of this advanced feature, playing with this toy feels like receiving mindblowing oral sex from your beau. It also comes with different sucking modes, giving your clitoris various sucking, throbbing, and pulsating sensations. So if babe is not coming over but you're craving for some clit-licking, masturbating to this alluring toy will surely suffice.
2

It lets you masturbate in a fast, fun, and effortless way.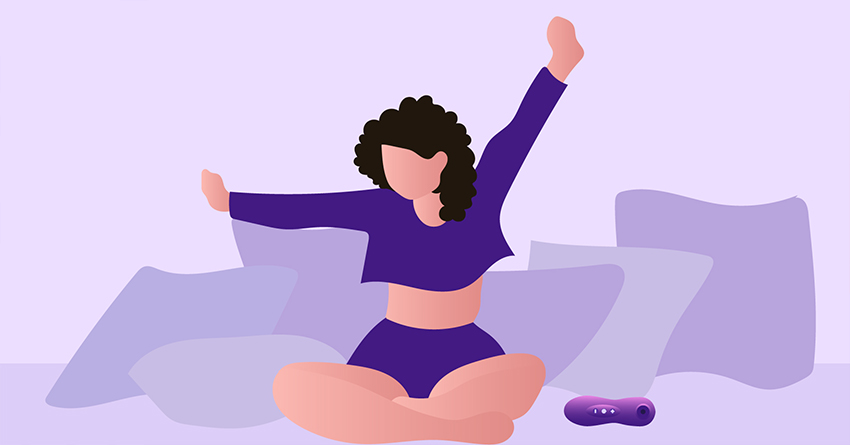 The soft little opening on a clit sucking vibrator focuses on your most sensitive spot, making you cum – or even squirt!!! -within minutes. You don't even have to necessarily do anything when playing with this adult toy. Masturbating is easy-peasy with this sex toy, as long as you're in the mood for some steamy fun. So, go ahead and experience those multiple orgasms, sweetie. Don't worry about wetting this toy, as most variants are waterproof.
3

Quiet and discreet.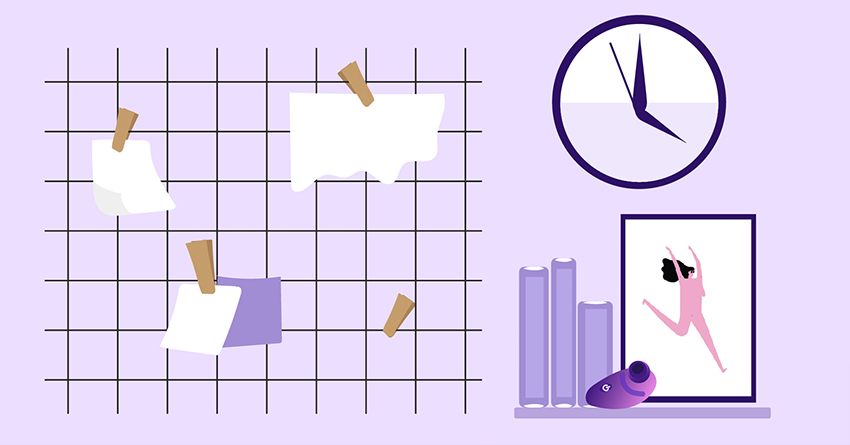 Most clit sucking vibrators have minimal buzzing sounds. This will prevent you from getting distracted during your solo or couple play. It also features a minimalist design that doesn't even look like a sex toy at first glance. So if you're someone who wants to keep it low-key, you may want to consider getting yourself a clit-sucker.
4

Great for nipple play.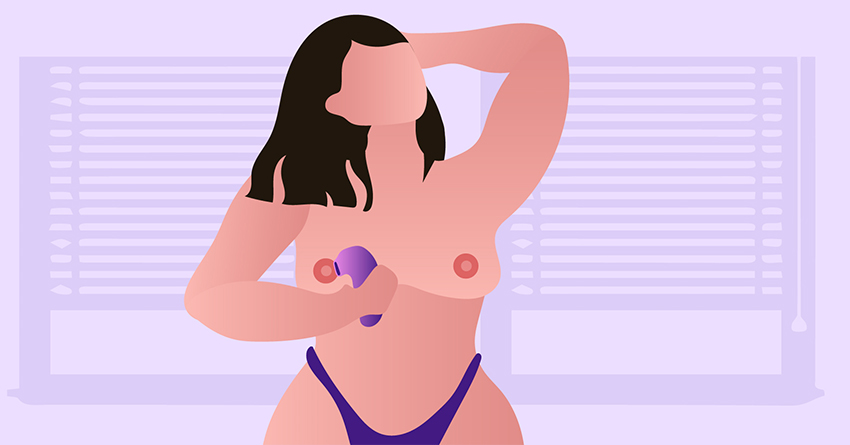 Aside from using it to clitoral stimulation, you can also use this adult toy for nipple play. For starters, get it on the lowest suction level, then place it in your nipple while you play the other nipple with your hand. Continue playing it in your nipples until you're ready to put the toy clit sucker on your clitoris, or until you orgasm.
5

It works well during sex.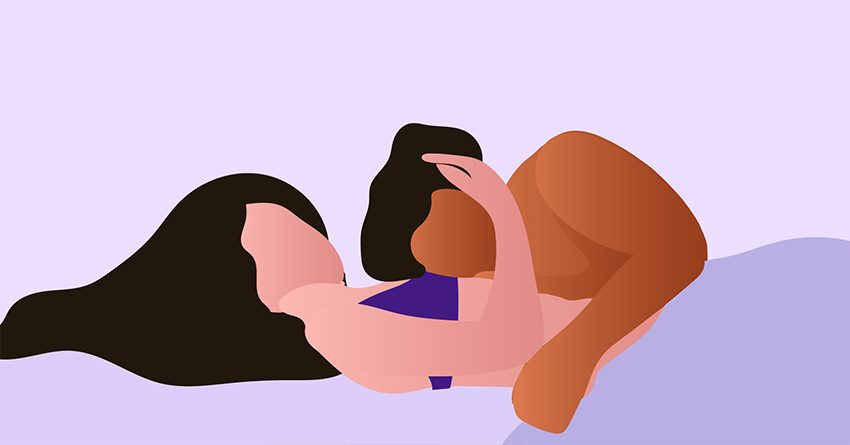 Due to its low-key ergonomic design and discreet sound, using it during coupled sex is easy-peasy. You can hold this toy into your clitoris as your partner penetrates your vagina with their penis, strap-on, or fingers. You can also use it while they eat your pussy out. With a clit sucking vibrator, reaching greater heights has never been easy. You'll have a grand time, and your partner wouldn't be as stressed on making you cum—it's a win-win!
How to Use a Clit Sucking Vibrator
Now that you've learned about the different reasons as to why you should use a clit sucking vibrator, we can sense the desire to buy one for yourself or for your partner. But before you head out to your favorite online sex toy shops, such as Lauvette, learn how to use it first.
1

Charge it up.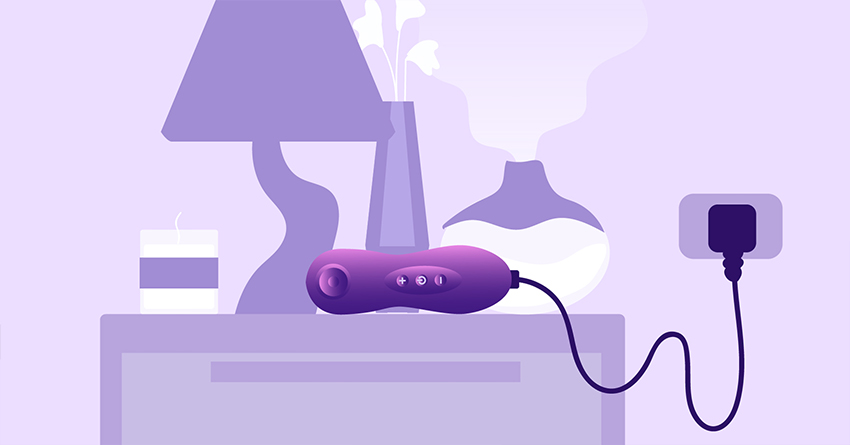 Before using the toy, make sure that it's all charged up. Read the instructions that come with the packaging. If it's USB rechargeable, simply put the cord on the toy and plug it in using a wall charger, power bank, or laptop. If it's battery-operated, insert the required batteries.
2

Turn yourself on.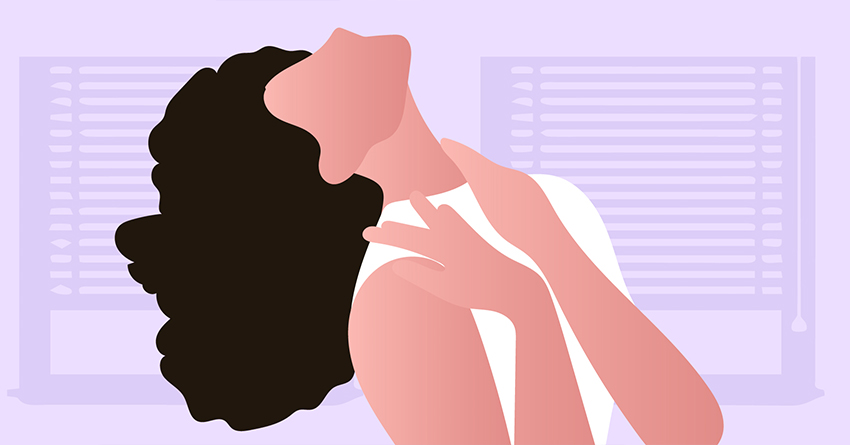 Aside from charging the toy, you also need to charge up—sexually. Being fully aroused while using this toy can bring more pleasurable sensations for you. You're also naturally wet down there so you don't need lube as much as when you're not that aroused.
To do this you can simply fire up your imagination and think of your previous encounters, listen to audio erotica, read some erotica, or watch porn. Having phone sex with your beau can help too.
Another thing that will help you get into the zone is by removing all the distractions. Make sure the doors are locked and that all your responsibilities are already done so no one's bugging at the last minute.
3

Play it on your other sensitive areas first.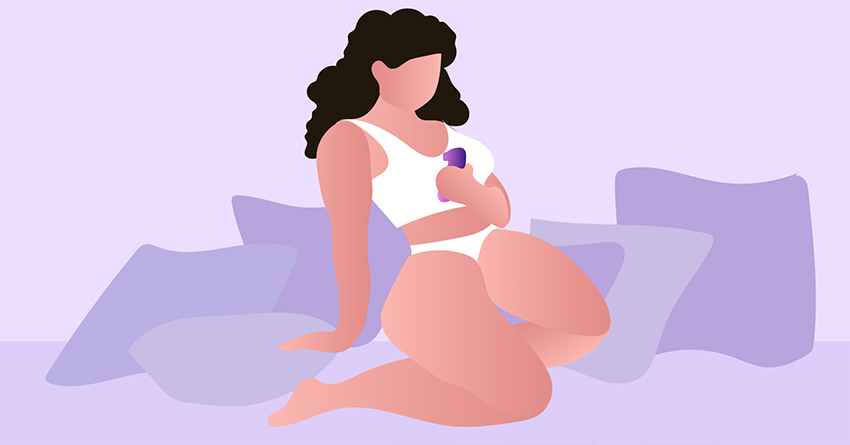 Once you're all turned on, it's time to play with this lavish toy. With or without lube, place the soft opening on your erogenous zones first, such as the neck, breasts, nipples, inner thighs, and vaginal opening. Don't put it near your clitoris—let it crave for that throbbing suction. Doing this pre-masturbation action will make you more aroused and wetter than ever.
4

Put some lube on!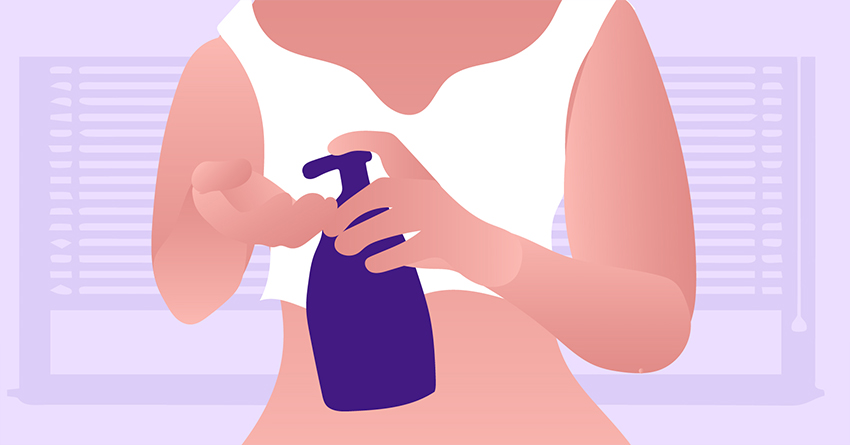 Can't take it anymore? Is your clit craving for some love? Before you put the toy in your lovely clit, dab some lubricant on the opening of the toy and in your clit. You can also use your natural lube if you don't have some bottled lube in there.
Now, you might be wondering why lube is essential for this. Well, if you put the clit sucking vibrator on a dry clitoris, you may feel more discomfort and pain, instead of pleasurable suction waves. Getting some lube in there also helps in giving you that oral-sex-feel to it.
5

Start with the lowest suction level then increase it until you cum.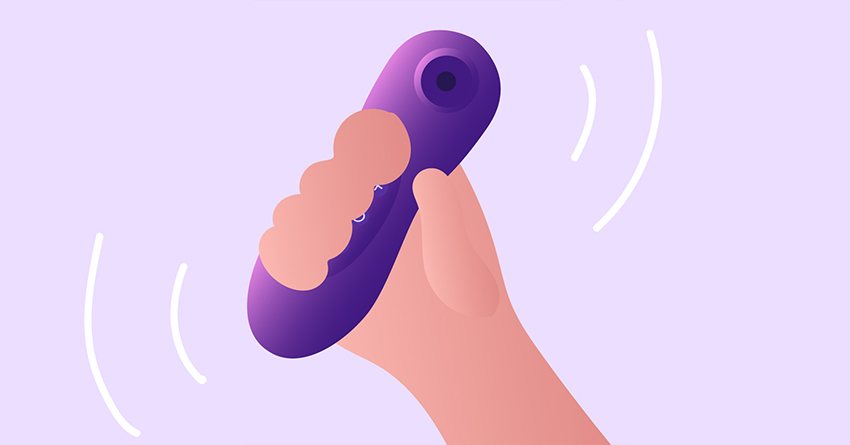 Aroused? Check. Lube? Check. Let's dive in now on the fun part. Gently place the opening of the clit sucking vibrator on your clitoris. Turn it on and just feel it in while it's on the lowest suction level. If you're a beginner with this adult novelty toy, you usually cum within minutes just by the lowest level.
But if your clit's not that sensitive or that you've used this toy already, simply increase the suction level by pushing the designated buttons on the toy. Enjoy the pulsating sensations! Once you reach the orgasmic heights, you can either put it away or use it again after a few minutes.
6

Don't forget to clean it up!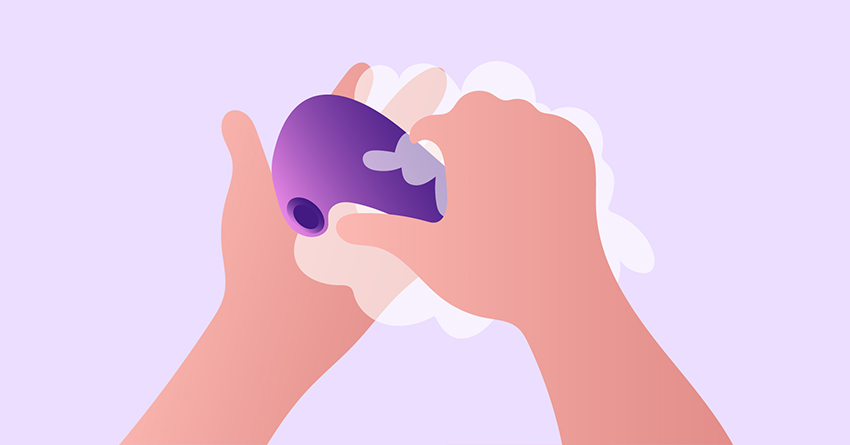 This might sound a bit obvious, but don't forget to clean the toy after use. When cleaning a clit sucking vibrator, you can check the instructions on your packaging for that, as different clit suckers have different materials. But generally, wiping this sex toy with a soapy towel will do. There are also waterproof variants that allow you to lightly submerge the toy on warm water and mild soap.
Frequently Asked Questions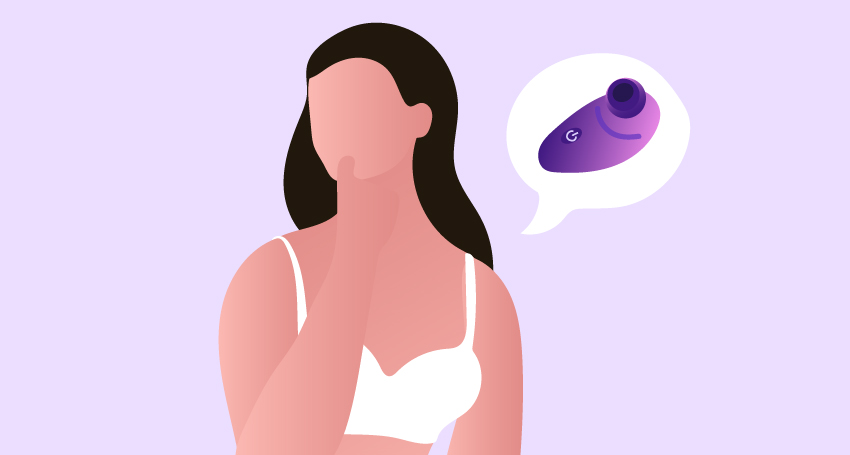 Now that you've learned how to use a sex toy, you're already to use this alluring toy. But if you still have questions lingering in your mind, no worries as we've answered some of the frequently asked questions about clit sucking vibrators.
1

Do I need to be shaved when using a clit sucker?

Don't worry, your pubes will not get stuck on the toy. A clit sucking vibrator isn't necessarily sucking your clit, it only stimulates a sucking sensation. You can use this sex toy whether you're shaved or not.
2

Can I use a clit sucking vibrator like a regular vibrator?

Not really. It doesn't vibrate like a regular vibrator and you also can't insert it in your vagina as you would do in a regular vibe. However, there are tons of rabbit vibrators that have a clit sucking feature on it. So, if you want to indulge in both vibrating and sucking sensations, we suggest getting that kind of sex toy.
3

Is lube necessary when using a clit sucking vibrator?

It's not a requirement per se, but we suggest using one if you prefer a sloppy-sucking sensation—which mimics the feel of cunnilingus. You can also use your lady juices instead of lube. Again, it's up to you on how to use a clit sucking vibrator. Go for what works best for you, sis.
4

Can I still use this sex toy even if my clitoris is mostly covered?

Yes, you can still use this sex toy. You only need flap the clitoral hood to fully access the clit. Now, if you don't want to flap the covered skin, you can effectively use the clit sucker by putting it in the highest setting.
Takeaway
If you want a sex toy that can suck your nipples or clitoris just as good as any passionate lover can do, a vibrating clit sucker will surely be your best friend. With its ergonomic design, discreet sound, and pulsating suction technology, you'll surely have blasting time using this toy. Just don't forget our tips on how to use it and you'll be good to go. Enjoy!