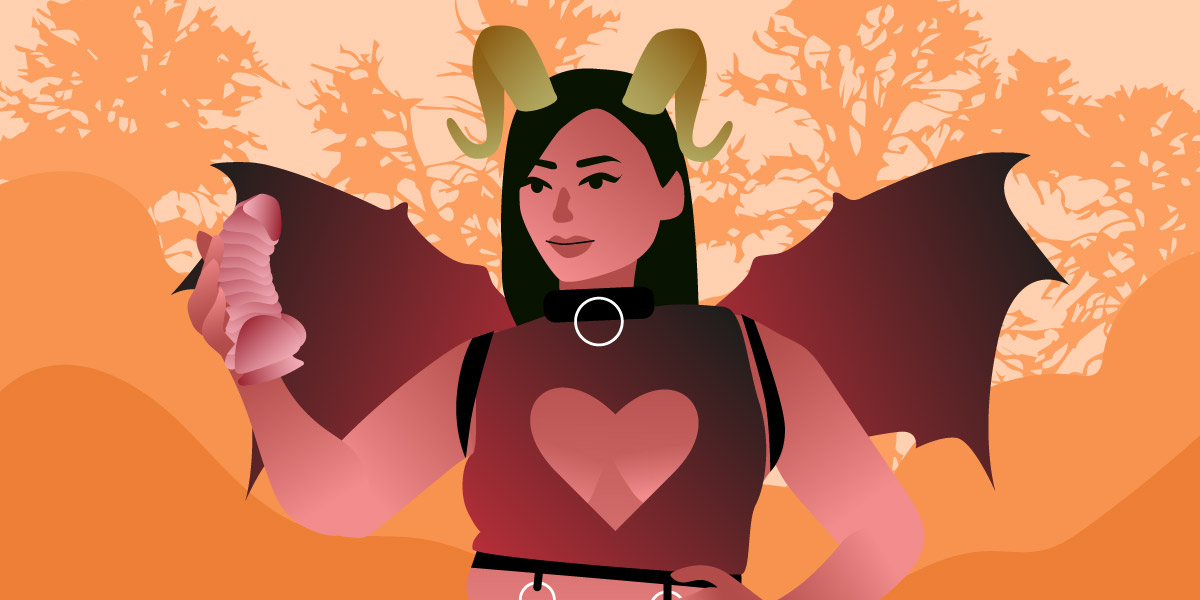 Dildos are very sought out sex toys until this day. But if you're eager for more thrill, maybe something monstrously mind-blowing, dragon dildos are a thing.
And their popularity from its unique and bold features wouldn't fade away anytime soon.
In this article, we will discuss these types of dildos and what makes them so enticing to many people. We'll also discuss how to use it, roleplay scenarios to try, and our safety tips when you're ready to embark on a sextastic adventure with them.
What Is a Dragon Dildo?
A dragon dildo is a type of dildo that sought inspiration from mythical fantasies and folklore, mainly mythical dragons. Whether it be from books or television, it's now taken in sex toy form to unlock your deepest fantasies and dreams. This dildo is to resemble a phallus but with creative details and unique textures that embody the enthralling visuals of dragons. 
In terms of textures, it can be edgy, full of ridges, scaly, and bumps to add more friction upon use. Color-wise, it can be a blend of various shades as dragons are depicted to be colorful while carrying a monstrous aura. In terms of sex, they're bound to an absolute beast for one's solo sexcapade or partnered play. It usually has a flared base for easy insertion and removal.
Dragon dildos, like its sibling dildos, are crafted with body-safe and non-porous materials to ensure one's safety upon use and avoid infection. A common example would be medical-grade silicone. And just like the rest, dragon dildos must be used responsibly and properly taken care of.
Why Do People Like a Dragon Dildo?
Let's discuss what makes a dragon dildo so appealing to the public eye for their sexual urges.
1
It's a game-changer.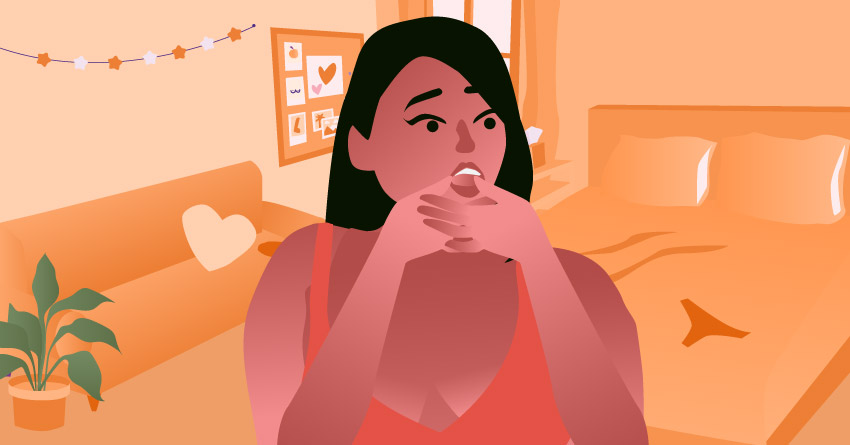 Dragon dildos offer more textures and more striking visuals than the other dildos or phallic-shaped toys. Its scales, ridges, bumps, and plumper tips can add a new level of sensation and novelty to one's sex life. Thus, it provides more personal and unique sexual experiences like no other.
2

It enhances one's sexual exploration.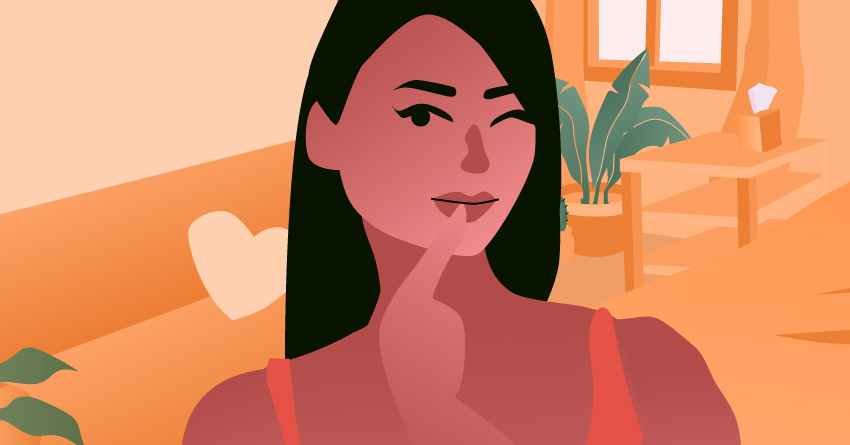 Sex is all about delving into your curiosity, learning what makes your body aroused and what doesn't. There is always something new to try and engage in. And dragon dildos are a great example of further exploring their interests and preferences with bold features. They also unravel fresh sensations that they may have never felt before, whether or not they've had many sexual experiences in their lives.
3
It encourages fantasy roleplaying.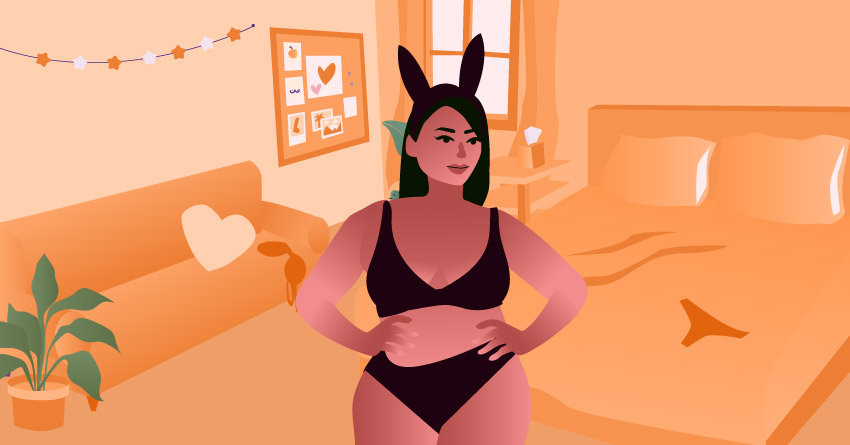 Dragons are a part of myths and fantasies. We only get to hear stories and consume media of it, but we never get to see one in real life or channel its power. But thankfully, with the magic of roleplaying, they can get imaginative and embody various roles related to dragons and more. Dragon dildos are an extended avenue for one to venture through their arousal and play a different character in the bedroom. 
4
It strengthens one's certain kinks and fetishes.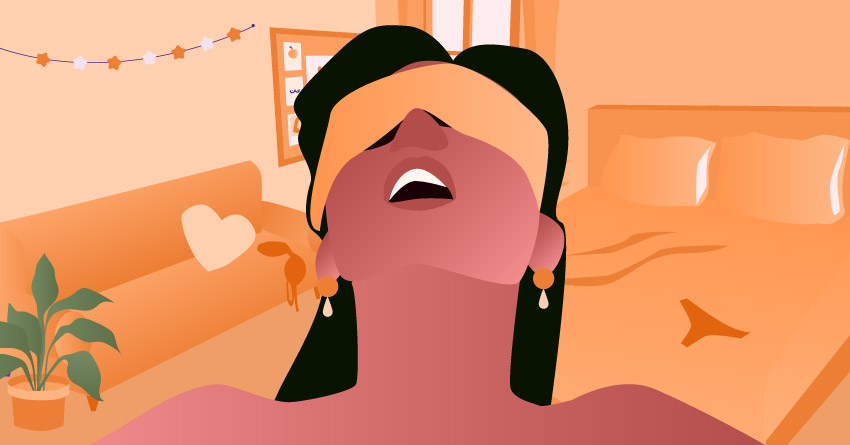 We all have our kinks and fetishes that stem from various parts of our lives. They're normal and must be acted on responsibly to ensure safety for everyone. And from this, it so happens that some people have such that are connected to dragons or mythical creatures. Now, we don't kink or fetish-shame here so keep an open mind whether or not they entice you sexually.
With dragons and other mythical fantasies, there's that complex of power, dominance, and submission. Whether you fall in the hands of the monster or are the one holding their power, you find yourself more attracted to engage in such and see how far you'd go to fulfill your desires. 
So with a dragon dildo, it's bringing all the myths and fantasies to life even if you think it's impossible. It's tangible proof that you can use it for practice and pleasure, amplifying your interest in it.
5
It's visually enticing.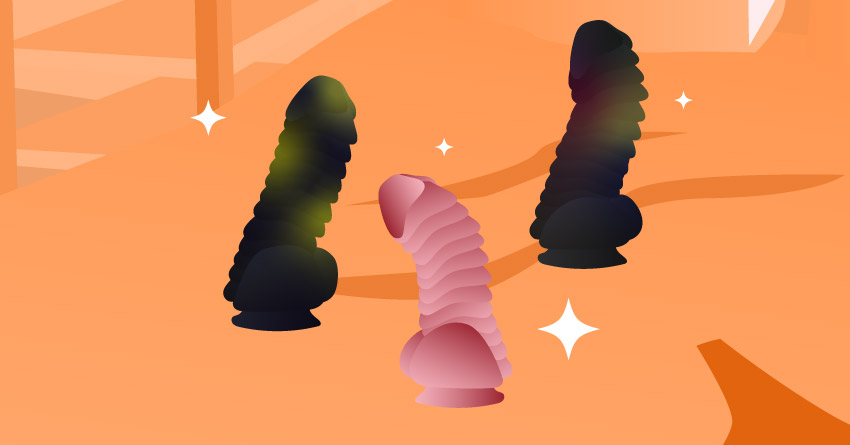 Dragons have intricate physical traits that can make them look beautiful while being monstrous. Its dildo counterpart is no exception, its aesthetics standing out from the regular dildos with its blend of various shades and textures. For those who value appearance in their sex toys, this perk provides more reason to get their own dragon dildo. It'll make the session more visually pleasing and heighten your pleasure. 
How to Use a Dragon Dildo
Browse through this section on how you can properly and successfully play with your dragon dildo for the first time or during your succeeding times with it.
1
Choose a design.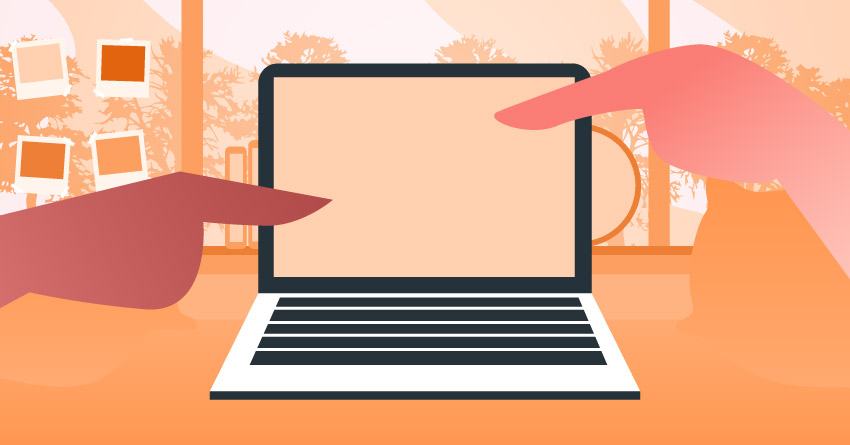 In various myths, dragons come in different appearances and colors. If you want to get started on your fantastical adventures into dragon dildos, you can check out our store here for our line of dragon dildos. From scales, ribbed textures, to girthy tips, finding your monster of choice can spark more exhilaration before you even get down and dirty.
2
Size does matter.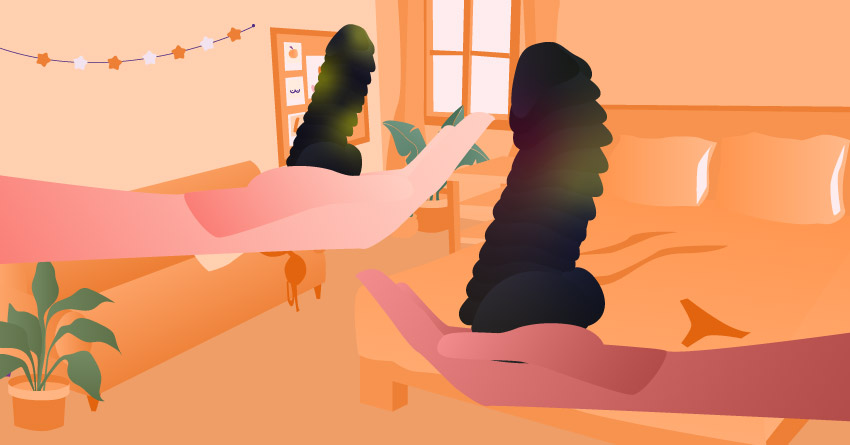 Just like any other dildo, dragon dildos come at an array of lengths and girths. If you're a beginner, starting with the shortest length is ideal for properly adjusting your body to the overall feeling of dildos. Then once you get the hang of it, you can move up a level to further your experience and unlock new sensations.
Sex toys that have length as a major trait are something to consider, and it's also an avenue for you to work your way and get more comfortable. 
3
Relax.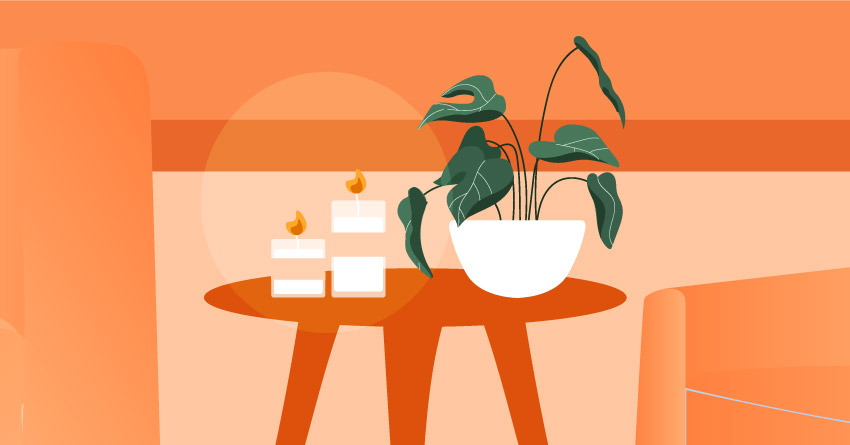 If your muscles are too tense before doing anything sexual, you'll end up hurting yourself in the process. The fun you wanted won't come (pun intended). Especially when dragon dildos are used for roleplays often, you will need that energy. 
So before you enter the sexual zone, embark on activities that make you unwind and ease up. It can be through eating your favorite dishes, exercising, taking a shower, maybe even taking a nap. Whatever activities soften your body, take time to do them before channeling your sexual energy for your dragon dildo. 
4
Maximize foreplay.
Once you've relaxed and your mind is at ease, slowly tap into your sexual side by doing foreplay. Now don't rush this nor ignore it because this is what helps build up your mood and body for the physical aspects of anything sexual. Think of it as a warm-up, readying your body before doing anything that takes up a lot of your energy. 
Foreplay can come in the form of touching yourself (masturbation), dancing sexily, and dressing up in your favorite intimates. If your partner is involved, make out with them in any part of your private space or caress their genitalia with desire. Oral sex counts, too, to heighten the arousal. 
5
Play the dragon dildo on your clitoris.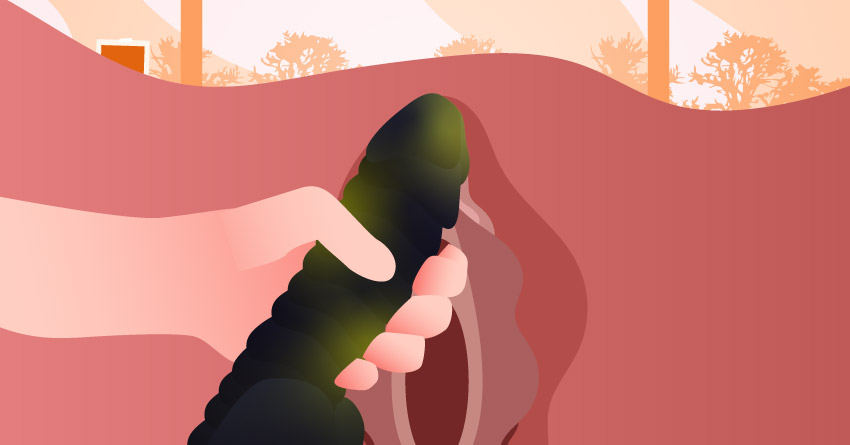 If you're a vulva owner, you know the power that the clitoris holds on your overall sexual pleasure. So before sliding the dragon dildo from your previous foreplay antics, place some lubricant on the tip of your dildo and tap it on your clitoral nub. If you want more than just that, rubbing the tip in circular or stroking motions can have your hips moving along in pleasure. It's such a tease, yet you love it so much. 
Especially when the tip can have various textures like what we mentioned above, it adds more intensity and enjoyment to your pleasure spots. Bonus points if your partner can play the dragon dildo on you while you relish in its sensations.
6
Insert slowly, inch by inch.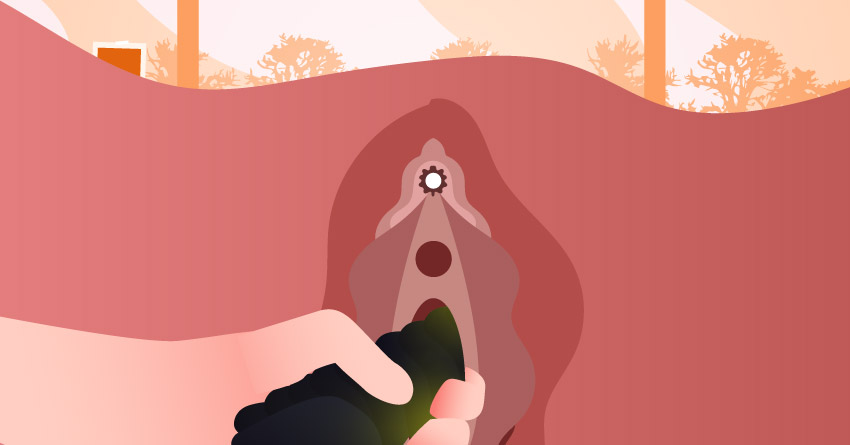 By the time you've finished your foreplay, you're warmed up for the main event. You can be laid in bed or kneeling on the floor, alone or with your partner watching you. Since the sensitive nerve endings are located around 2-3 inches within your vagina or anal walls, even a few inches can go a long way. So moving the dragon dildo in short, shallow thrusts can already bring you ecstasy.
7
Go deeper.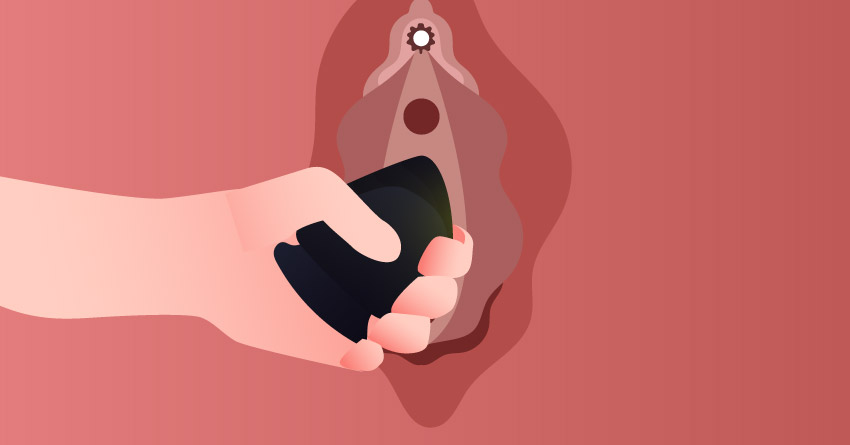 Once you've gotten used to those short strokes in the previous point, cut the teasing and venture the dragon dildo further into your orifice. It can either please your G-spot or P-spot. Slide it in and out carefully, and listen to your body along the way. You get to call the shots on whether or not you want to slow or hasten the pace. 
It's also advisable to spread your legs wider to accommodate more space and feel the dragon dildo further inside you. Make sure the toy is lubed up for a more fluid experience.
8
Rotate it too.
A different technique you can try with the dragon dildo is to rotate it. Instead of stroking it inside you back and forth, turn the toy around to feel more of your vaginal or anal walls. Add some twisting in the mix to maximize the dildo and understand your body further. As much as possible, ensure that the dragon dildo you have doesn't have sharp edges that can irritate your walls.
9
Or focus on blended stimulation.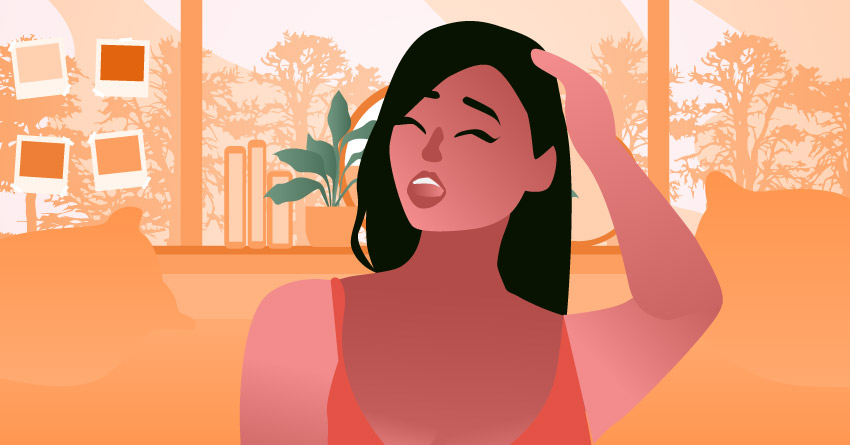 When your body can handle being pleased in more areas, take that advantage with the dragon dildo. While you play with the toy, your hands can play with your breasts or toy with your clitoris. Maybe incorporate anal play with a plug or vibrator to amplify the experience. Monsters would love more tools to really get you off! 
There are many ways this can go, but avoid double dipping so you don't meddle with the hygiene of your toy.
10
Give roleplay a shot.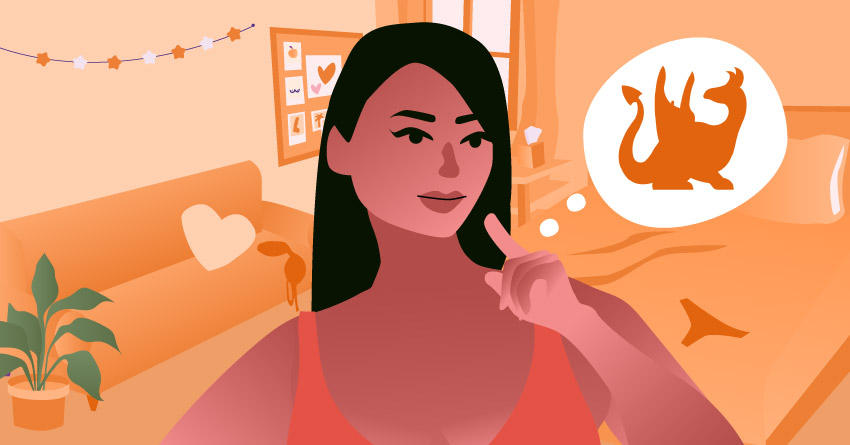 Suppose you're eager to go beyond treating a dragon dildo like the average dildo, wherein you focus more on exploring various sensations and trying something new. In that case, roleplaying is a big step you can take. In fact, it's a defining reason why dragon dildos exist. From being inspired by such mythical creatures, it's only right to have extra fantasies under its belt to amplify the experience. As mentioned previously, dragon dildos are especially for those with kinks or fetishes centering around them.
To learn more about these roleplays so you can engage them, we'll emphasize it more in the next section. 
Dragon Dildo Roleplay Scenarios to Try
On to the fun part! Keep reading this section to get an idea or two on various roleplay scenarios involving your dragon dildo. 
1
Dragon Transformation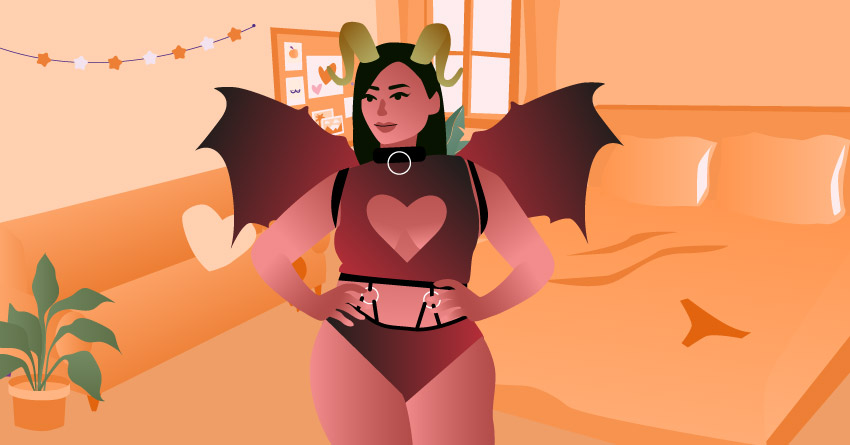 This roleplay scenario involves your partner. Either one of you shall turn into a dragon or acquires dragon-like qualities. It can start with changing outfits into a more scaly or ribbed one, maybe adding some horns through a headband or any part of your outfit. Add wings too since dragons fly! From there, act out dragon-like traits like speaking like one (sound effects and no actual words exchanged), walking upright, or crawling on all fours. 
Among these eccentric traits, one of them is having a visual penis (aka the dragon dildo). The non-dragon partner can act as a normal human or a dragon hunter, intrigued to please the creature. This scenario allows so much power and domination in such a transformational experience between the two partners.
2
Fantasy Hunting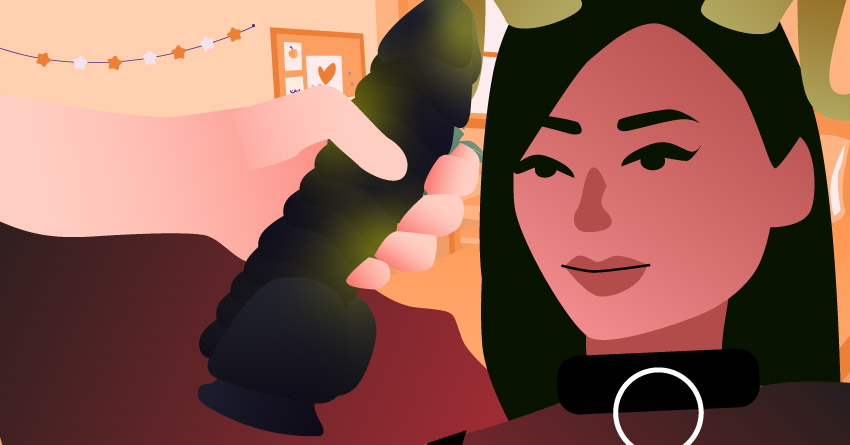 Imagine you (and even your partner, if applicable) partake in an enticing adventure for dragons. The dragon dildo can be used for any "unexpected" run-ins with said creatures, exploring its features as you become intimate with it. It can also be an artifact that proves its existence as it's being studied and used to attract possible dragons around you and your partner.
3
Dragon Royalty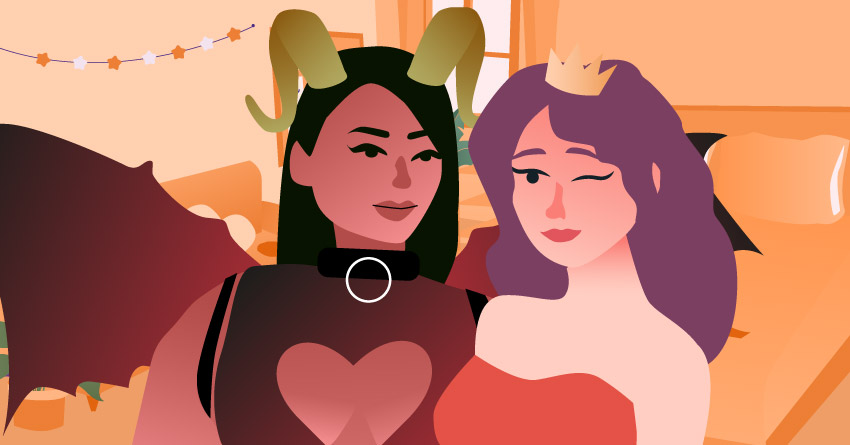 King or queen, it can be open to anyone. If you love a royalty-setting roleplay, incorporate elements related to dragons and mythical creatures here. Channel your dominance and desire to be in charge as the highest ranking of the monarchy, commanding your partner's pleasure to your liking. Explore the realms of royalty and indulgence while fully into your character as a dragon king or queen. For example, your partner shall bend over as the dragon dildo pleases them from behind. If the dragon king or queen falls over, their partner gets punished. Brainstorm more on how you want to act like a royal with your handy dragon dildo.
4
Fantasy Discovery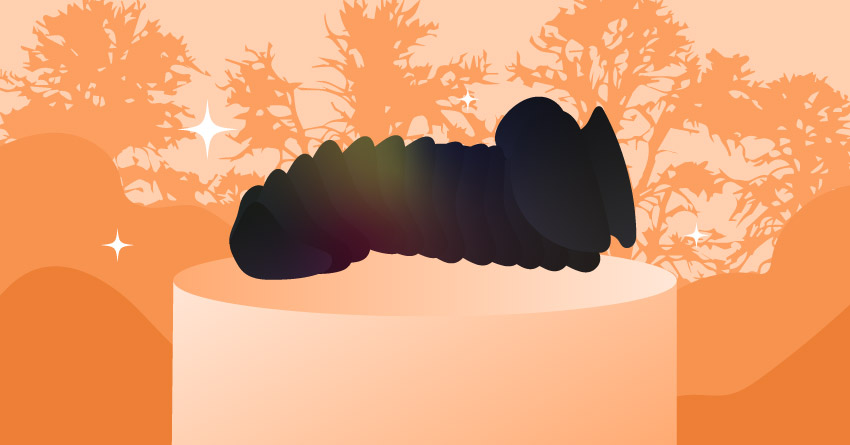 Picture yourself (and maybe your partner if you have one) stumble upon a realm wherein numerous mythical creatures. One of those creatures would be dragons, fierce yet embodying such unique beauty. The dragon dildo can be incorporated into your encounters with the dragon, which can either be a moment of discovery or something that turns sexual. Leave it to your imagination to plot a storyline for this roleplay scenario.
5
Dragon Tamer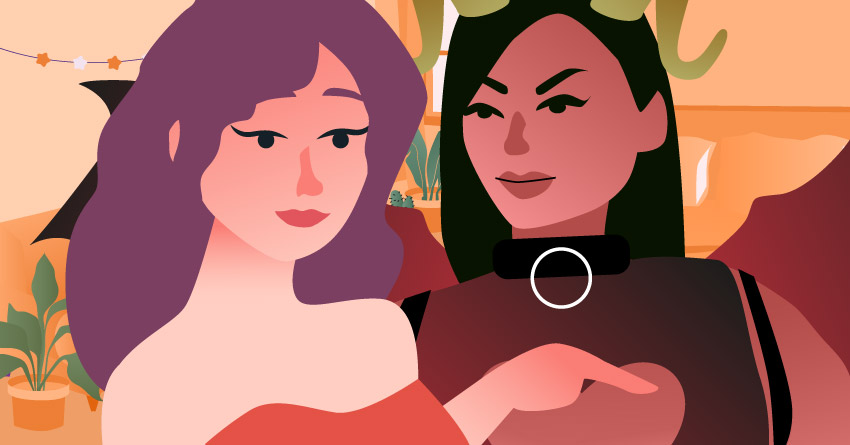 In this scenario, one partner can embody the powerful, aggressive, bold dragon who doesn't want to be controlled by a human. The other partner can be the tamer, the one who tries to calm it down and create an alliance. The dragon can be a prop, wherein it can be a roleplay of play fighting or sexual curiosity from the human on how a dragon penis can feel vs. humans. Explore power dynamics between the dragon and its tamer, and switch it up wherein the tamer can control the dragon.
Dragon Dildo Safety Tips
Before embarking on the crazy delights of the dragon dildos, we have some crucial safety tips for you to remember before partaking in any of the ideas we listed above. 
1
Take your time.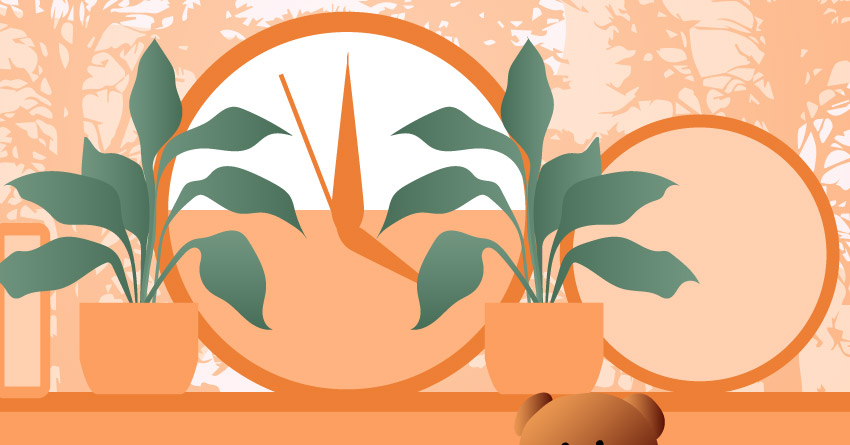 Anything that's new to your body should be taken lightly and patiently. This tip goes hand in hand perfectly with sex toys. If you're a first-time user of a dragon dildo, studying the toy itself requires attention and a keen eye for detail. Analyze each feature and test it on your hand so you'll have a preview of what it can feel when inserted. And after studying, try teasing other sensitive spots with it before sliding it in. Your chest, clitoris, anal opening, anywhere that's sensitive! Your journey into new toys is generally a process, so maximize each learning step.
2
Don't forget the lube.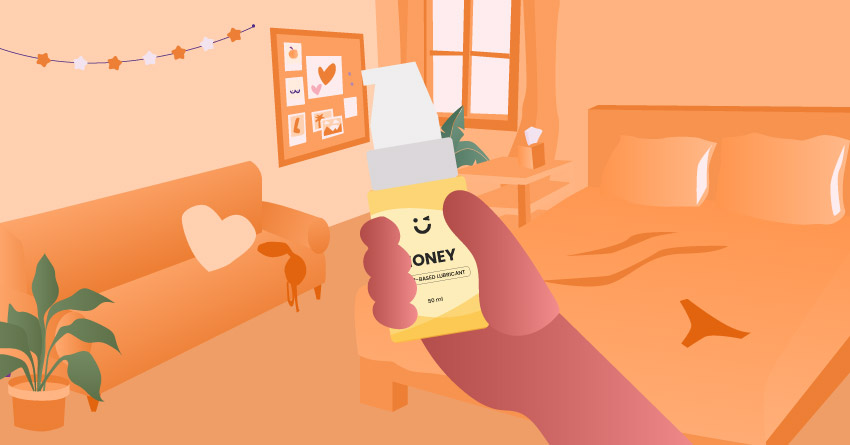 Now, this tip shouldn't meddle with your pride or self-esteem. Lube reduces friction alongside one's natural lubrication (if you're a vulva owner) and one's anal area as there's no lubrication there. It heightens the pleasure between the partners involved or even during solo play (with or without sex toys). It also aids those with health problems in making sex enjoyable. And in the case of the dragon dildo, they're compatible with lube like the rest of them as its slippery sensation makes insertion easy and protects the quality of the toy.
For toys like this, we suggest using a water-based lube for more fluid and enjoyable experiences.
3
Incorporate other kinks.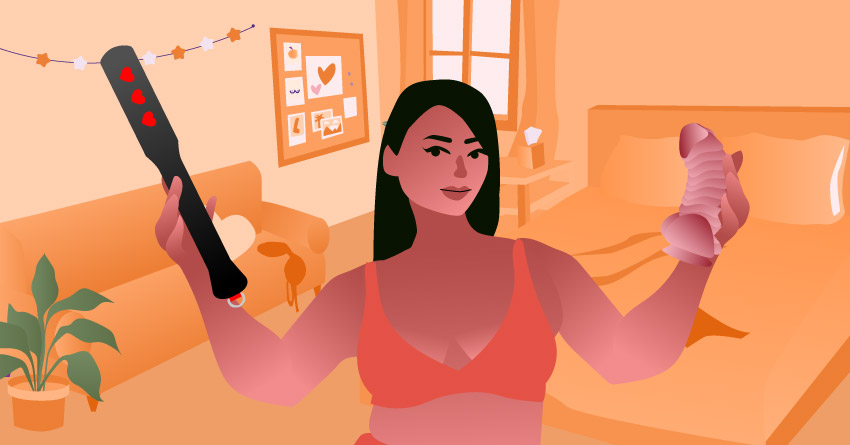 Don't get us wrong. Roleplaying or simple experimentation of the toy on your own or with your partner are enjoyable acts, but why not up the ante? Other kinks can match well with the dragon dildo. We're talking BDSM, Size Kink, Corruption Kink, Consensual Exhibitionism, and Consensual Voyeurism, among many more. Try these kinks once you've gotten the hang of playing with your dragon dildo.
4
Communicate properly and concretely.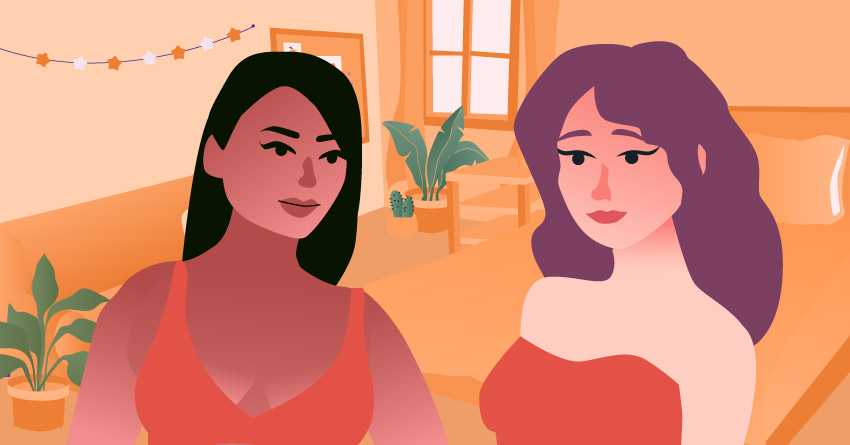 If a partner or partners are involved in your sexcapades with the dragon dildo, discussing how to go along with the toy is important. From boundaries, what other kinks to do, who's on the giving and receiving ends, and when you'll play with it, talking about these things ensures your safety and clearer ideas of what you want from playing with the toy. Most importantly, gain each other's consent before partaking in anything! If your partner/s doesn't share an interest in joining your dragon dildo sexcapades, respect that. You can play with it by yourself instead, as there are other activities you can do with your partner/s.
5
Clean and store well.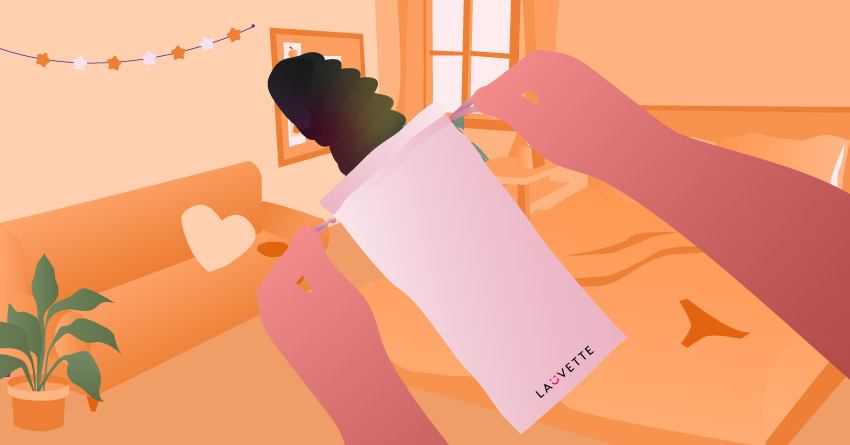 Depending on what kind of dragon dildo you get, some dragon dildos will need extended cleaning. That way, you can retain its quality and avoid getting infections the next time you use it. You can either use a combination of mild soap and warm water or a trusted sex toy cleaner. After such, store it somewhere away from direct sunlight in a satin pouch away from prying eyes and hands.
The more diligent you are in following a proper maintenance routine for your sex toys, the longer it'll last. 
Takeaway
Dragon dildos are a magnificent switch-up from the average dildo. Not only does it allow dragon-related fantasies to come to life, but it also paves the way for everyone to discover and explore new sides of themselves concerning sex. As long as such desires are practiced safely and responsibly, the dragon dildo is a bold toy that unravels fresh sensations and further encourages open-mindedness in sex.