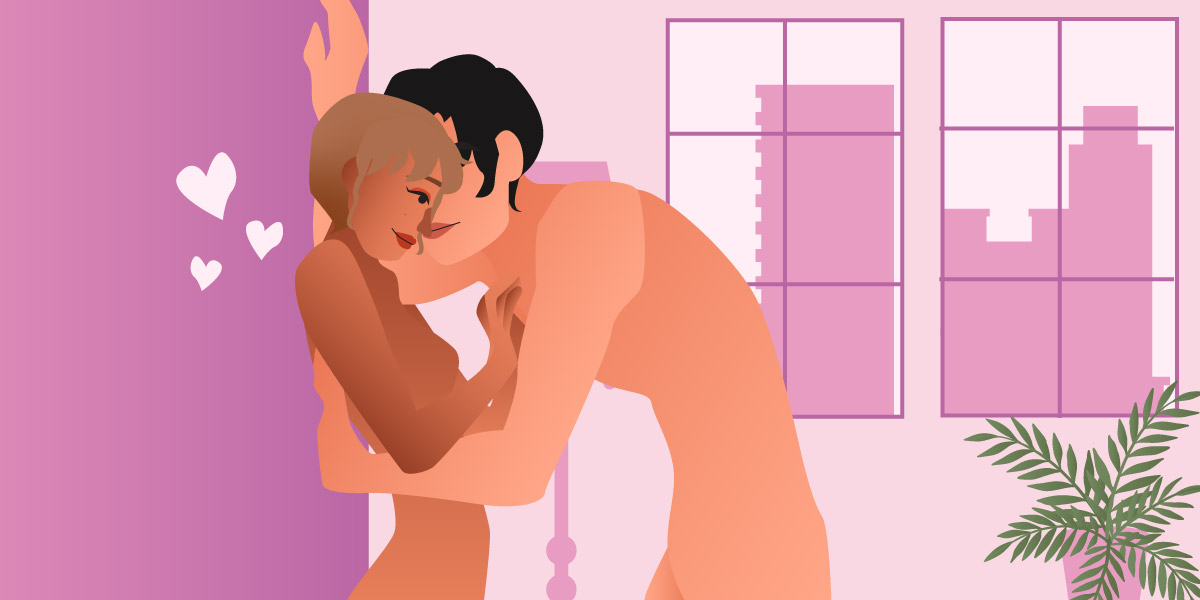 Does size really matter in sex? Probably not, especially if you or your partner can work with what they have. But if it's something that adds that extra "oomph" in the bedroom, then it definitely does matter. Chances are that you have an interest in the size kink. Browse through this beginner's guide to the size kink, from what it is, safe play ideas, and important tips to remember.
What Is the Size Kink?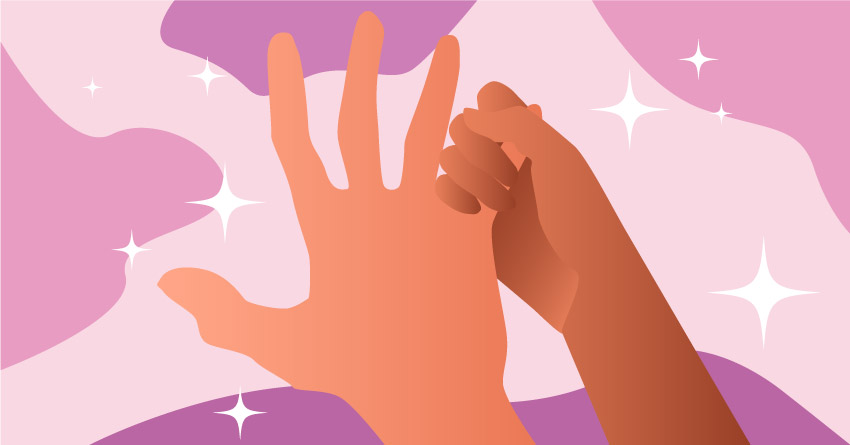 Size Kink is defined as a kink or preference in which one stems arousal by a specific size difference in physique between their partner. Common bodily features involved here range from their hands, genitals, height, and weight. But wait, we'll delve into the different kinds further on.
Usually, this kink incorporates lots of power play. You may have more of a thing for someone taller or more muscular, willing to be dominated by them, or even the other way around. Or if their peen is girthy, you'll swallow, gluck gluck, or ride it like the big girl you are.
This kink is quite common on fanfiction platforms like archive of our own and Tumblr. Authors enjoy going off as they write about their favorite characters or celebrities, getting as detailed as possible to make their stories explicit yet exquisitely good. Fan art is also evident on Tumblr for those who love visual action more.
Types of Size Kink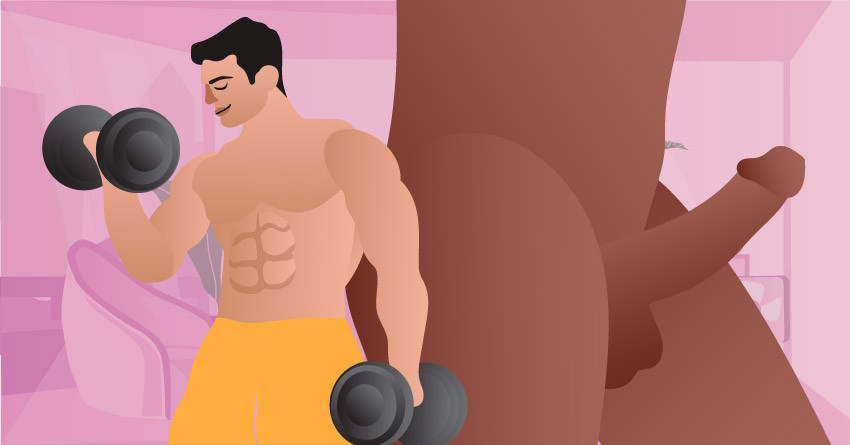 As mentioned earlier, there are common body features people refer to with this kink. Below are the 5 prevalent parts and what people look at in them arousal-wise.
Height – You're focused on how tall or short they are from you. If taller, you're more likely to desire being hovered against a surface. If shorter, you want to be on top of your partner and make them feel even smaller.
Weight – You're looking whether they're skinnier or chubbier than you. If skinnier, you have the urge to overpower them. If chubbier, you want to be underneath them.
Penis – Don't lie to yourself; you've thought about this at some point in your life. It can either be from length or girth that we look at. Because we always go back to the thought of being pounded as wild as possible.
Muscles – You're checking out someone's biceps, glutes, back muscles, abs, etc. Seeing how toned they share a link with height, wherein the stronger they are, the more desire you have for them to sleep with you. Like being lifted after a makeout session and into the bedroom? Yeah, sign us up.
Hands – You observe the length and girth of each finger. Most ladies enjoy slender fingers for hand-holding and kinky things like giving a handjob or being choked or fingered. This aspect of liking hands is part of quirofilia, or the hand fetish.
Safe and Fun Size Kink Play Ideas
By this time, you're definitely ready to put this knowledge into good, sexy use. We got you, reader. Here's our list of wild play ideas to shoot your shot at when exploring the size kink.
1
Engage in BDSM.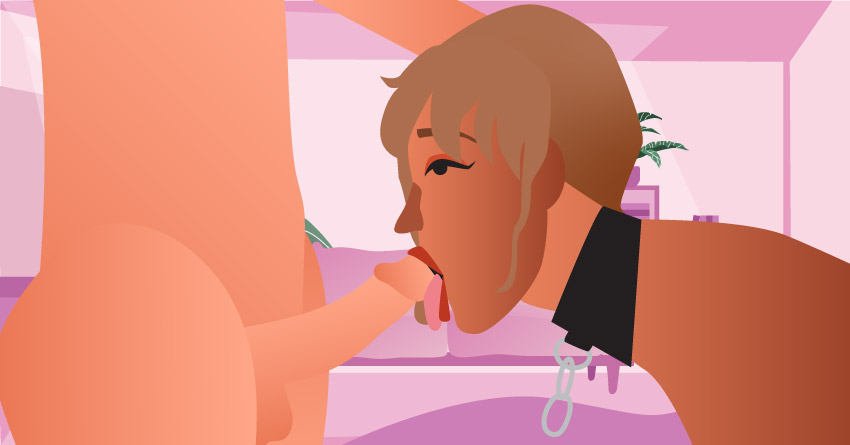 With power play as a strong theme in this kink, it's only fitting to get into BDSM (Bondage and Discipline, Dominance and Submission, Sadism, and Masochism).
Between you and your partner, decide who's the dominant and the submissive. The dominant will give sexy, steamy orders while the submissive follows them. If they don't, they'll be punished. An example of this with the size kink is when your partner "forces" you to take in all of their cock in your mouth. Most especially if it's huge, they won't take no for an answer. They can say something like, "Take all of it. I know you can".
Remember that everything related to BDSM must be consensual and have ground rules between partners.
2
Get creative with dirty talk.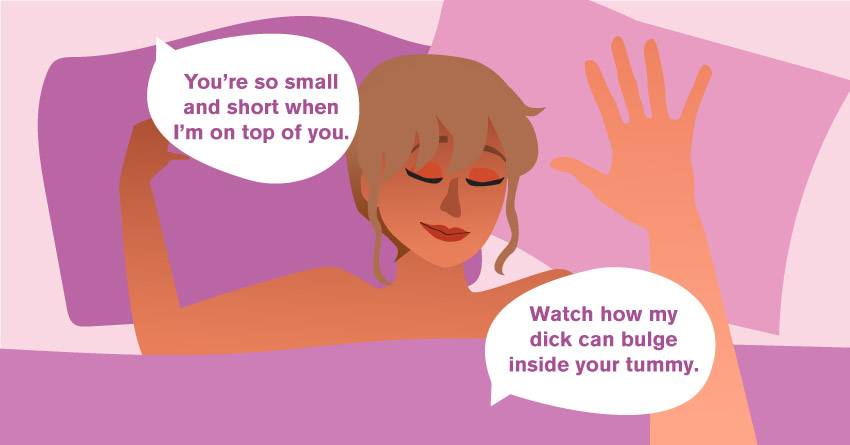 If you're hesitant about getting handsy in the beginning, take things mellow with dirty talking. Anything that describes their body features and differences in a sultry yet vulgar tone can go a long way. See how much you can moan and groan from them, getting each aroused by the second.
Examples of dirty talk:
I bet your pussy can fit my big cock.

Your large hands are perfect for playing with my breasts.

You're so small and short when I'm on top of you.

Watch how my dick can bulge inside your tummy.

Your mouth can swallow up my cock.
3
Try the secretary-boss roleplay.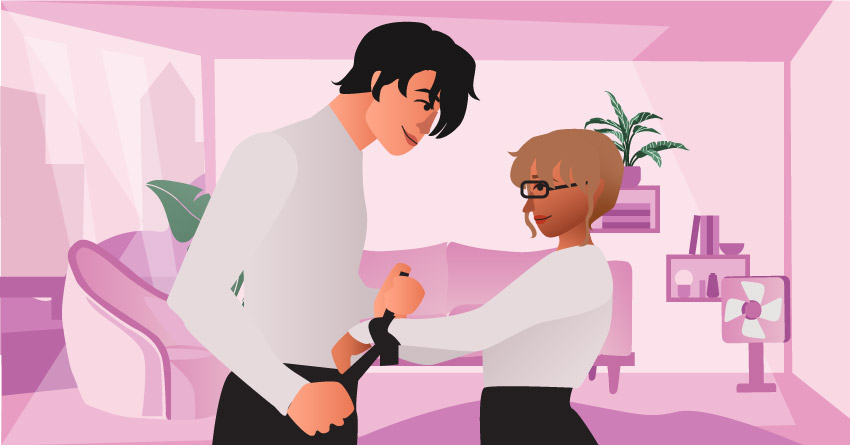 Spice up the already steamy size kink by partaking in a roleplay scenario. The secretary-boss roleplay doesn't just dabble in power play, but there's nothing hotter than being under the command of your boss. For pleasure purposes.
The scenario for this pairing can go something like this:
You (the secretary) and your partner (the boss) are doing overtime at the office due to extra unfinished work. Because of that, you're helping your boss print papers and gather important data from previous projects. While doing that, you're ogling your boss from afar. Observing how their muscles flex when they lift papers away from their desk, or their stance straightens to their actual (taller) height when they're in a call makes it hard for you to stay focused.
That was until they're suddenly pressed against your butt, trying to access the printer. You didn't realize how long it's been since you've been in your own world, but you'd also feel their hard-on. For fun, you shake your butt against it. Quickly, they'll bend you over, and boy. How petite you are to them and very needy when they slide your panties to the side and slip their long fingers or cock inside.
Looks like this printer is about to get busted, but not as busted as you taking in their huge dong.
4
Watch porn related to this kink.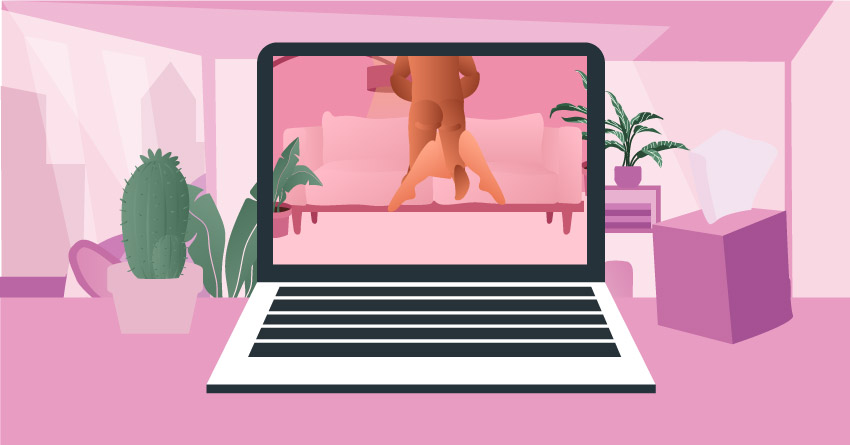 If you're more of a visual learner, watching porn is your go-to. It shows you every delicate detail and moment you can use to your advantage. Listen to the conversation the couple in the video have so you know to converse with your partner. Whether the one on top smirks and pounds his cock to their partner in the bottom, whispering how she wraps around them perfectly, take notes on everything so you can bring it to life. Make a better version that's raw and real, unlike most staged porn videos.
5
Use different sizes of dildos.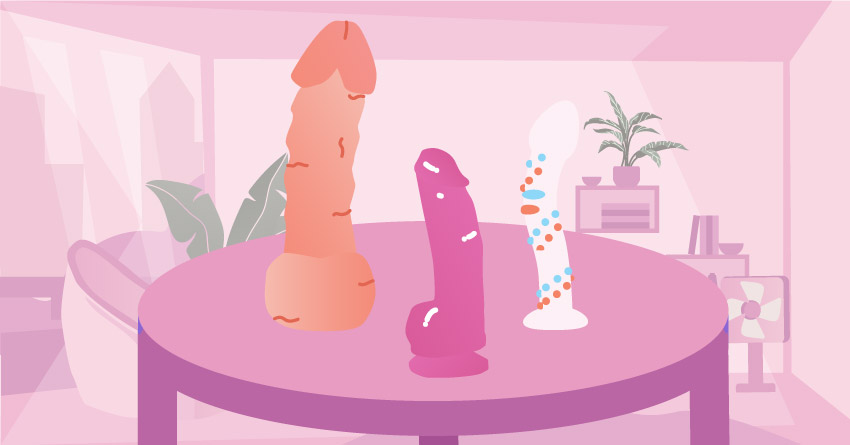 Aside from the partner play, the size kink can work for solo play. If you have a vulva, exploring various sizes of dongs challenges your sexual limits. As our vaginas are described as "tight", doing this also prepares us for the real thing. Think of Lily from Sex Education, who has a case of dongs in different lengths. Whenever she feels like she's adjusted or done well in one dong, she moves to the next and toys around with it (up to your imagination how you want to do it). Make sure not to go overboard and take rests in between too!
6
Engage in the bodyguard-royal prince/ss roleplay.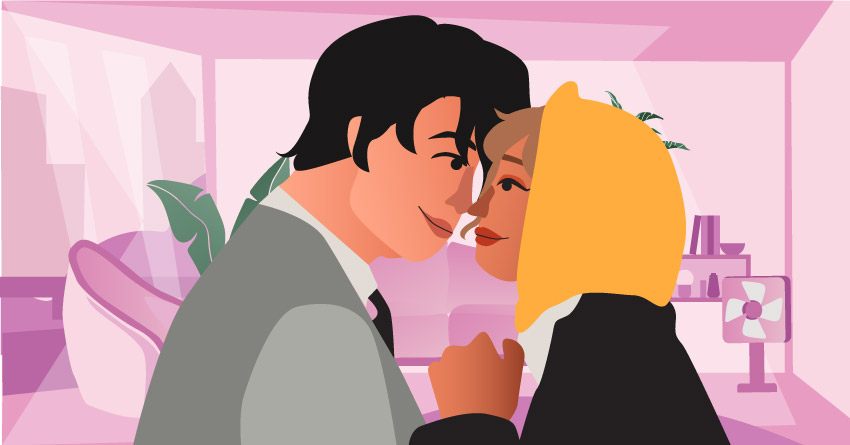 Since the size kink involves power play, this spicy pairing takes it up a notch. It can be interchangeable, depending on your sex life dynamic. And yes, girls can be strong bodyguards too. If you're into the enemies-to-lovers trope, you may enjoy this scenario.
The scenario flows like this:
You (the royal) want to rebel against your family's wishes because they're very demanding. However, your partner (the bodyguard) has to follow orders from them and keeps you in line. You couldn't care, trying to unlock the door of your home, which they guard. You're very stubborn, punching their chest so they can move out of your way to party. Instead of raising their voice or pushing you off, they lift you off your feet and carry you on their shoulders.
Shocked, you demand them to put you down. They follow, except you dropped somewhere softer. A bed, specifically. Your partner hovers you, and suddenly, you feel like putty due to their impactful presence. You insisted on fighting off the feeling, that it's really you in power between the two of you. But seeing how much bigger, taller, buffer they are than you, you shrink on the spot.
Because quite frankly, it's difficult to do so. In fact, you find it very hot since secretly, you've been attracted to your bodyguard. However, it's forbidden due to your difference in rankings. And so you hide your feelings away. Besides, you never think it'd be returned. Well, you're proven wrong as they cradle your face. They compliment how small and precious you look underneath them, yet have the full drive to ruin you.
So perhaps you can still rebel against your family, but it's through doing the deed with your esteemed bodyguard.
Modification: If you're a girl, call your partner out how weak they actually are even if they have the power. Sure, height and muscles they have. But freedom? They don't. Let your degrading words on their physique be strong enough to seduce them.
7
Have sex against the wall.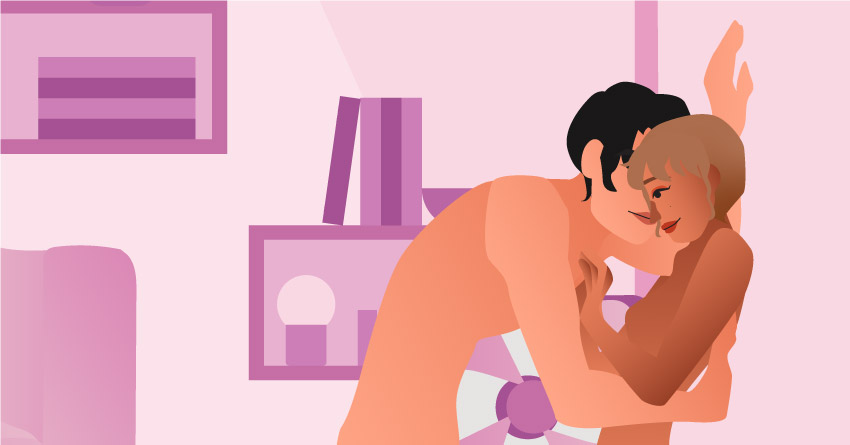 If you're looking for a quick yet effective way to try the size kink out, do the deed against the wall. Whether in public (be responsible and smart when doing so) or private like your home, the wall can never lie about your heights nor divide how close you guys can get.
You can get pressed against it as hard or strong as you please, do whatever positions your bodies can take, and challenge yourself to stay on your feet as long as possible. Wall sex shows dominance, especially to the one facing it while their partner is underneath them. The height differences will be clear, and you'll be caged around their arms.
8
Wear oversized clothing to rile your partner up.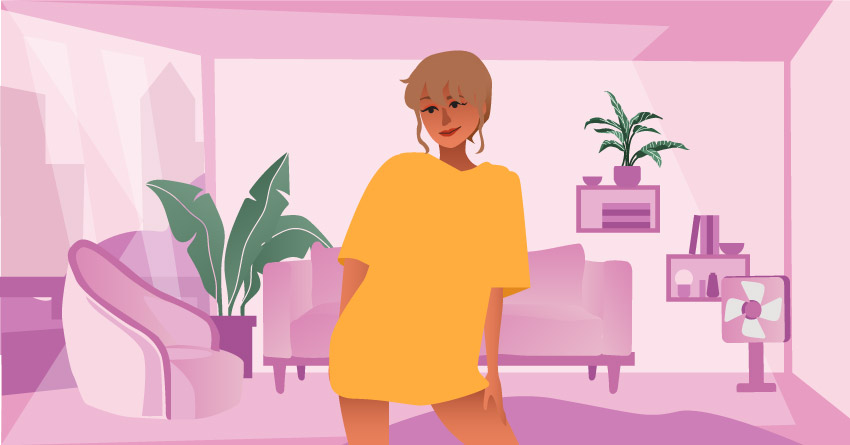 This tip is perfect if you love being a tease before trying new kinks. If your partner is relatively bigger than you (and have full access to their closet), pick out some clothes of theirs. Whether a simple white t-shirt or a huge hoodie, wear them on top of your undergarments or on your bare body alone. After that, wait for them to get home or if they are home, stroll around them wearing it.
Because honestly enough, there's nothing hotter than to see your partner wear your clothes. Especially how huge they look on you, accentuating how petite you are compared to them, thank us later if they lift you up on your feet and bring you to the bedroom.
9
Watch them play with items similar to your private parts.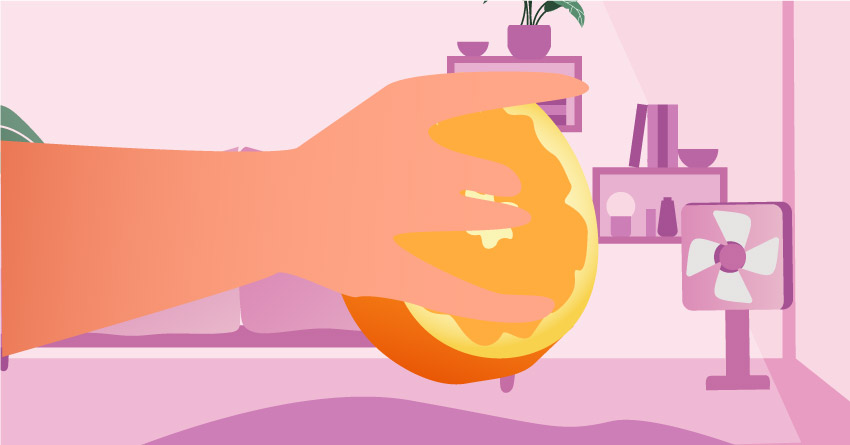 Almost like following a voyeur-exhibitionist relationship, this idea under the size kink is something you can take turns with. Watching them fondle any item resembling your genitalia gets you aroused as you envision them touching you.
If you have a vulva, your partner can use an open pomelo and caress it sexually. You'll really get to pay attention to the details of their fingers, how slim, thick, long, or short they are before entering the fruit. It'll drive you mad when they continue their ministrations, especially with how tight the space is they enter in and out. Yet their fingers can perfectly take it.
For those with a penis, you can use a banana. Stroke it up and down like the real thing, making your partner attentively watch your action. Observe how small your hands are versus theirs, yet it's impactful enough to get them hard and make them orgasm. Kiss the tip of the banana too if you can as the cherry on top, then swallow the whole thing (or until your limitations) and suck it real good.
10
Go for the jock-nerd roleplay.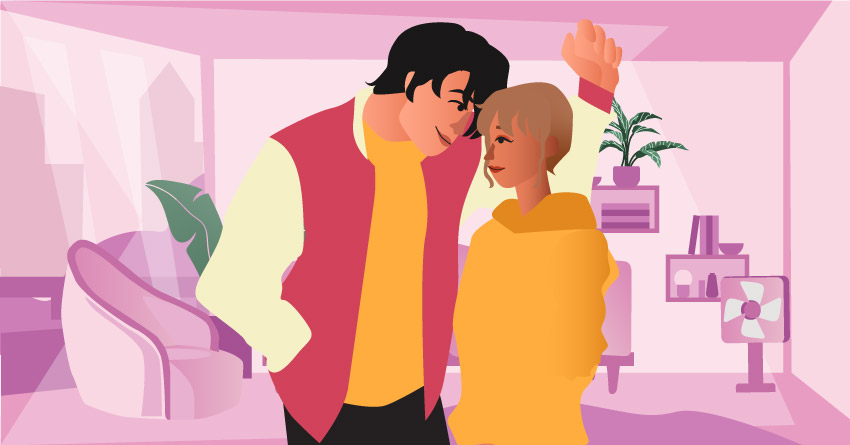 You can't go wrong with this popular trope! Ask your partner to be the jock while you can act as the pretty yet intelligent and "weak" nerd, who managed to get the attention of the buff, strong popular jock on campus. The scenario can play out like this:
Your relationship with the jock has been purely sexual. Since you agreed to tutor them for one of their classes, your interest in sex has also piqued. It's become a win-win situation: they maintain good grades to keep playing for the team, and you lose your virginity and experience more about sex. One night, they invited you to watch their game. Out of kindness, you agreed since you also wanted to see them in action. Much to both your happiness, their team won. But before they go out to celebrate with the team, they spot you outside their locker room.
Supposedly, you were only going to give your congratulations. But instead, they brought you into their arms. How light you were in their arms, and tiny. Almost like they can crush you, though it wouldn't be the first time they smashed you. When there's no one left in the locker rooms, they instigate you in the first kiss leading to one of the shower rooms. Quickly you strip off their clothes and vice versa before turning the shower on. Your desire for them heightens as you see their thick cock spring up with a red tip.
On your knees, you go and suck them off. How amazing you can take them fully, unlike before. How your usually silent, small mouth can swallow their length and do new tricks they taught you before. It won't be long until you're pressed against the wall while they pound you from behind, your moans muffled with their huge hand on top of your wet, puffy lips. Since your entire relationship is a secret, no one should know about your setup.
Yet there's thrill in such an idea: the playboy, muscular jock sleeping around the most innocent and scrawny-looking nerd in school.
Tips Before Indulging in This Kink
Now you've learned all these play ideas, taking action is your next hurrah. But before you get to it, we gathered some important tips to keep in mind so everyone has a pleasurable, fun experience.
1
Be transparent with your partner.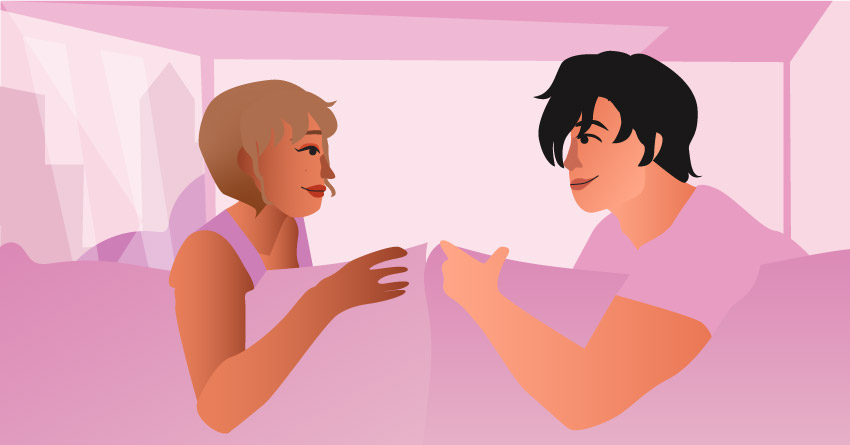 Before having sex, communication is always important and cannot be ignored. Consent is key before partaking in anything, alongside as discussing any non-negotiable boundaries and ground rules. Use this time to get to know your partner a little more, regardless of how long your relationship has been going.
2
Don't rush.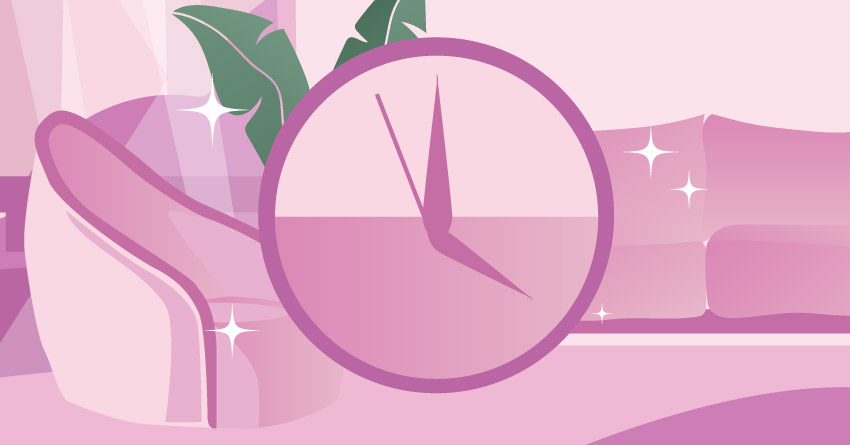 Size kink has a lot of types to venture on, so take it one step at a time. There's no fun in rushing everything in one go, nor is pressuring your partner to do anything they're not comfortable with. For example, don't "force" your partner to take your cock in their mouth in one go. Ease them through it by starting with the tip until where they fit. From there, they can bob at a pace that feels right for them. Over time, suggest they try face-fvcking wherein you get complete control of how much of you they can accommodate.
3
Switch it up every once in a while.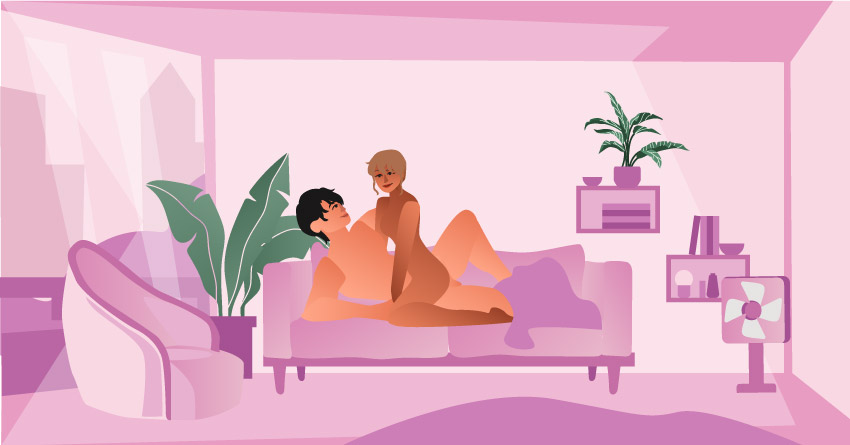 There's nothing exciting in following a routine in sex. It's ironic even because sex should always have an edge in every session. So if your partner dominates in bed, challenge yourself by offering to top them next. Discuss it a little bit with them, then try it out. Compliment how weak they look above you even if they're bigger than you, how a single touch from you ignites flames in their physique.
The cool thing about sex is that it introduces new sides of yourselves. New ways to please and be pleased. Switching it up will never make your sex life boring or stagnant, and that's the goal!
4
Establish safewords.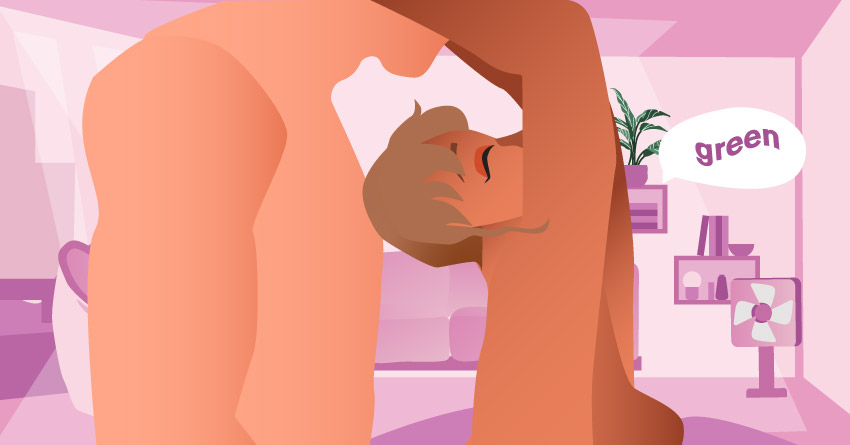 Whether engaging in BDSM or not, having safewords is an effective protocol when trying a new kink or sexual practice. It should be a word that's unique yet easy to remember. Although using the stoplight colors (green, yellow, red) gives more transparency to how each of you feels. However, as much as possible, make sure to keep the sex equally protective and fun so safe words don't need to be uttered out.
5
Add other kinks to the mix.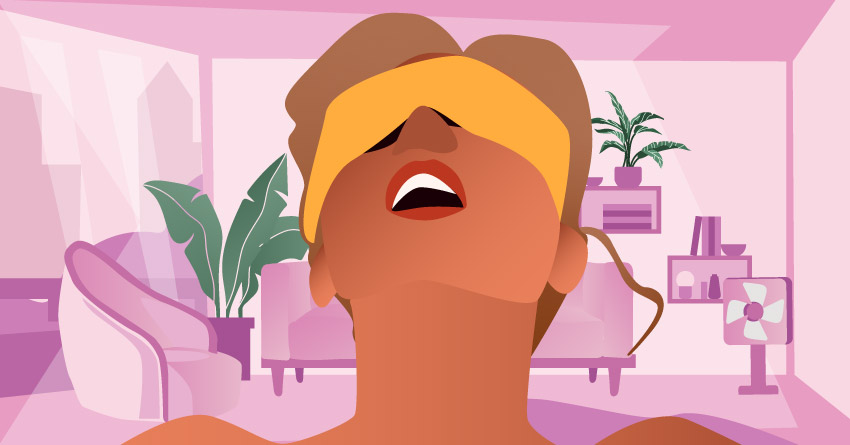 The size kink can mesh well with other kinks, which makes the session even more enjoyable! If you're up for intimate, lovey-dovey sex, sprinkle some praise kink and show your appreciation for them. But if you're down to degrade and humiliate them, give the degradation kink a serious go. Feel free to explore and experiment, then see what other kinks suit your sex lives!
Frequently Asked Questions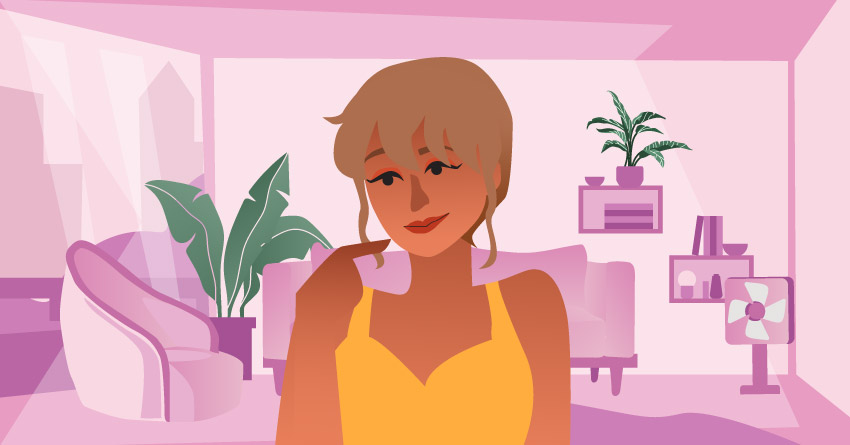 Still got questions about the size kink? We got some common inquiries people ask about this size kink, alongside helpful answers for your future knowledge.
1
Can this kink also be used in same-sex relationships?
Yes! Take advantage of both the differences in your body, then lead all your sexual needs in the bedroom.
2
Can we get the size kink from reading erotica? 
Yes! Erotica gets graphic, and it won't hold back with the size kink. Authors love to show detail per detail in every sex scene as if you're there experiencing it with the characters. And if you're hot and heavy, wishing you had the chance to experience that, that's where the interest in the kink blooms.
3
Why do people like this kink?
It varies, but it mainly leans back to power play. If you're a shorter person, you'd wonder what it's like to be smashed by someone physically bigger or stronger than you in bed. If you're someone quite taller and buffer, there's nothing hotter than dominating a smaller person in bed and watching them be weak for your touch.
4
Is quirofilia still an independent fetish even if it's a category of the size kink?
Yes! Quirofilia also focuses on the fingers, palms, nails, or any part of the hand. How you would want to suck, lick, or fondle them. Liking the whole hand is the definition of quirofilia, wherein the size is just a portion of it.
5
How do I tell my partner that I'm into the size kink?
Tell them in person when you're both available. You can introduce them to this guide among our other guides to various kinks, and await their response. If they're interested, you can share more about it. But if not entirely, you might as well push this kink aside and move on to the next ones.
Takeaway
There are various ways to act out the size kink. If you have a thing for looking at the differences in size between you and your partner before doing the deed, this kink may be one of your interests. With our tips and play ideas, we leave it up to you how you'll go around this kink. Because does size really matter? It may or may not; it's up to your sexual needs to answer that for you.