There are so many different places to have sex, but some of the most exciting sex happens in the great outdoors. There's something wonderfully primal, mystical, and deliciously naughty about having sex outside of the confining four walls. It brings a kind of sanctity to your sexual experience that's different from your usual bedroom routine.
There are a couple of complications that vary from possible legal repercussions of getting caught and the potential health risks of being exposed to the elements or even becoming addicted to doing the deed out in the open. But here are a couple of pointers to make your alfresco sexcapades a 5-star experience.
Where to Have Outdoor Sex
When you hear 'outdoor sex', your mind may automatically think that going camping is the only way it can happen. While camping out is one of the most popular options, you can get a little more creative with it, and there are even some outdoor sex locations that are closer to home!
1

Make love on the rooftop.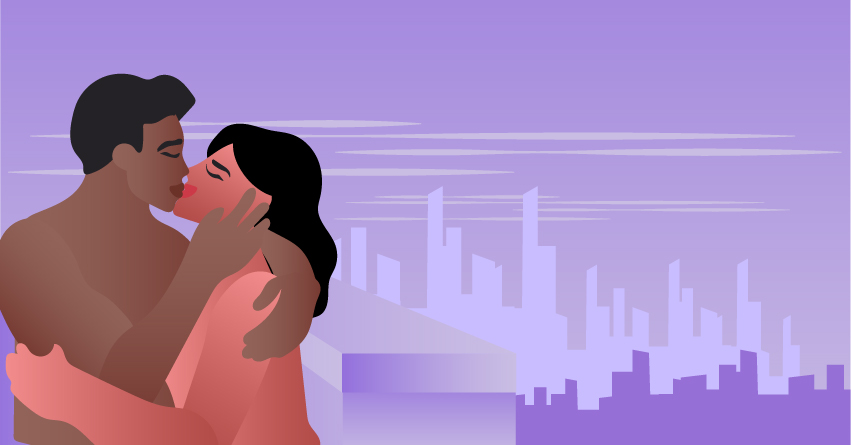 Make love closer to the stars. If you have rooftop access, having sex at this great height can be exciting no matter what time of day. If you share the rooftop with neighbors, maybe make sure that they're all asleep or aren't going to accidentally barge in on you. Whether it naturally evolves into outdoor sex after you have a rooftop picnic or whether you sneak around to get to the roof without anyone spotting you, the open air and possibly breathtaking view will definitely get you and your partner going.
2

Have a frolic in your backyard.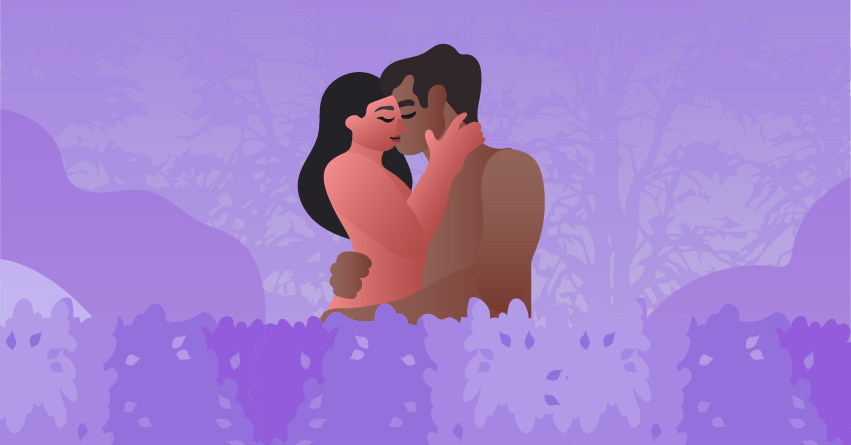 If you want to be one with nature, but aren't quite ready to go on a hike just to get a taste of getting wild in the wilderness – doing the nasty in your backyard may be the next best thing. If you're into laying in the grass or getting pounded against a tree trunk but aren't so keen on getting caught in the act, this is definitely the perfect combination of privacy and foliage.
3

Get wet and wild in a pool.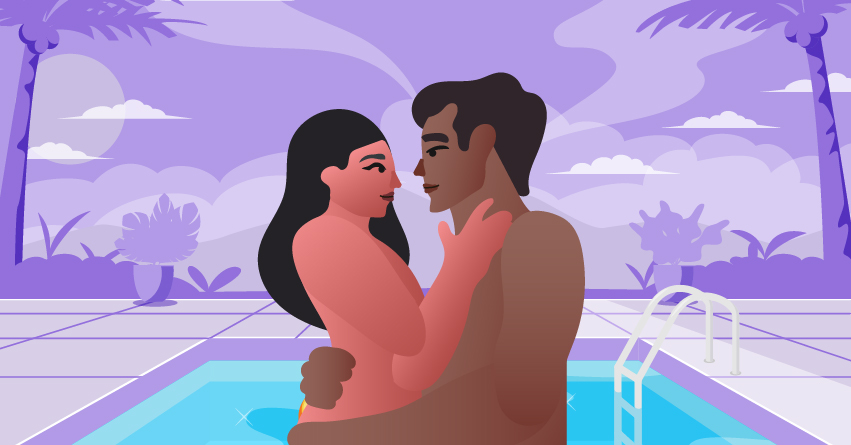 If the shower or your bathtub aren't making a big enough of a splash in your sex life, maybe pool sex will sate your fluid fantasies. Make your own waves and create huge swells or tiny ripples depending on how intense your lovemaking is.
4

Buck in the back of a pickup truck.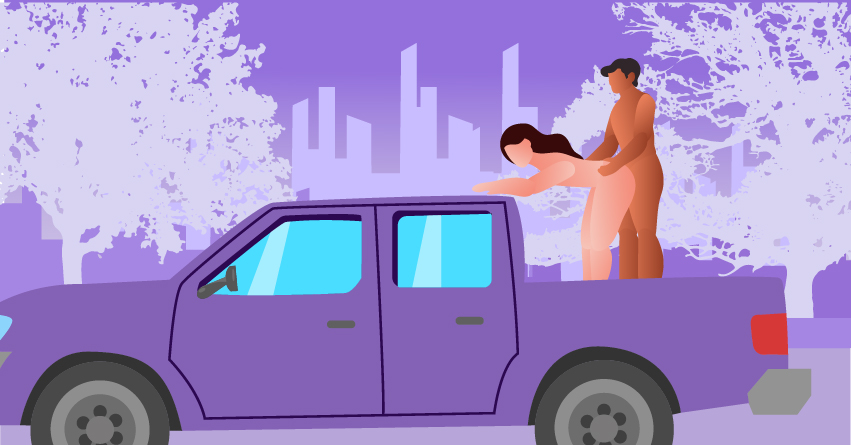 If you or your boo have a pickup truck, why not take a drive to some open field and put a mattress and a couple of blankets in the back. Make love in the middle of nowhere under the wide expanse of stars and wonder.
5
Rock to and fro on a boat.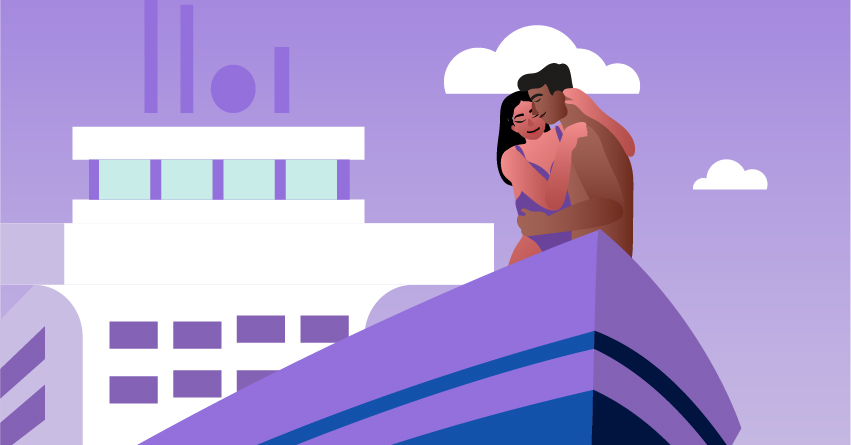 Row your boats gently down a stream and allow the gentle sway of the boat to rock your bodies all night. Just make sure the body of water you're on doesn't have any rapids that can push you too far out, or at least anchor your rowboat so you don't float away.
6

Have s'more sex while camping.
Yes, the expected is still on the table. If you and your partner love the outdoors, of course going camping to indulge in outdoor sex is an option. Make love in a tent, on a blanket under the stars, or seated on a tree stump.
Sex Positions to Try
Most sex positions can be done in the confines of your bedroom, but there are a couple that just makes a bigger impact when done in the great outdoors. Here are a couple of sex positions to try when you and your partner explore the joys of outdoor sex.
1
Benchwarmer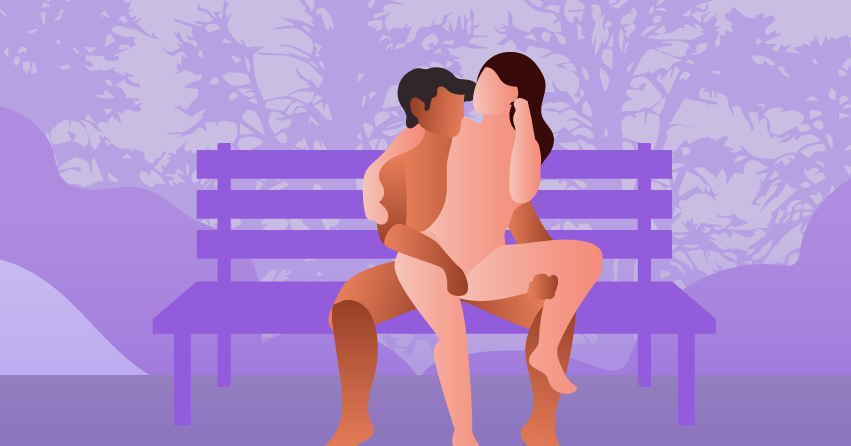 If you find a bench, a tree stump, or a large enough boulder for you to comfortably sit on then you're ready to take on the bench warmer. The giver sits on the edge of whatever surface is available, and the receiver positions themselves so that they're seated on the giver's penis or penetrative instrument of choice. You can even do this with most of your clothes on making it easier to be discreet about the whole thing.
2
Assisted Missionary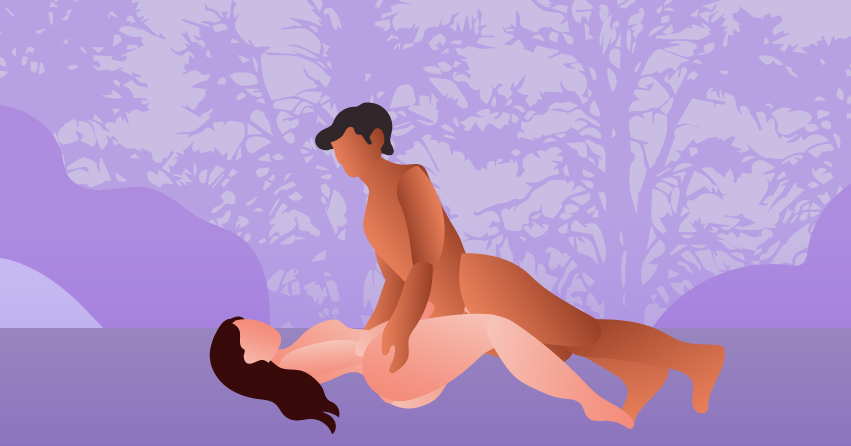 Outdoor sex can get even spicier with props and what's more convenient for pool-side sex than a pool float? Simply slide it under the receiver's butt to lift their hips – much like you would use a pillow to slightly change the angle of penetration. With the receiver laying on their back with their hips slightly angled, this allows the giver to penetrate deeper. Take note that this move is best executed beside the pool and not in it.
3
Lawn Mower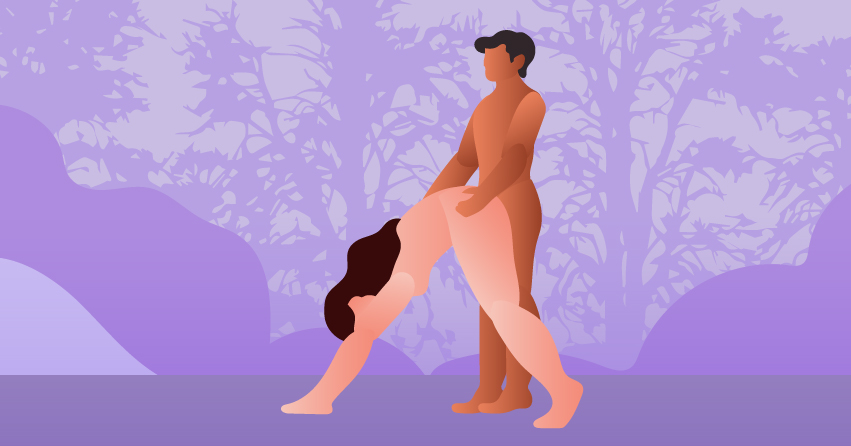 If you do yoga, you'll know what a downward dog pose is. If not, the receiver bends over at the waist, bracing their hands on the ground. The giver positions themselves behind, stabilizing their partner's body by placing both hands on their hips. This allows the giver to control the depth and speed of penetration. This is most comfortable for both parties when done in a grassy area so that the receiver's hands have a comfy surface to rest on. Again, this is a pretty easy position to execute with minimal undressing, so it's simple to re-dress post-coitus.
4
Reverse Cowgirl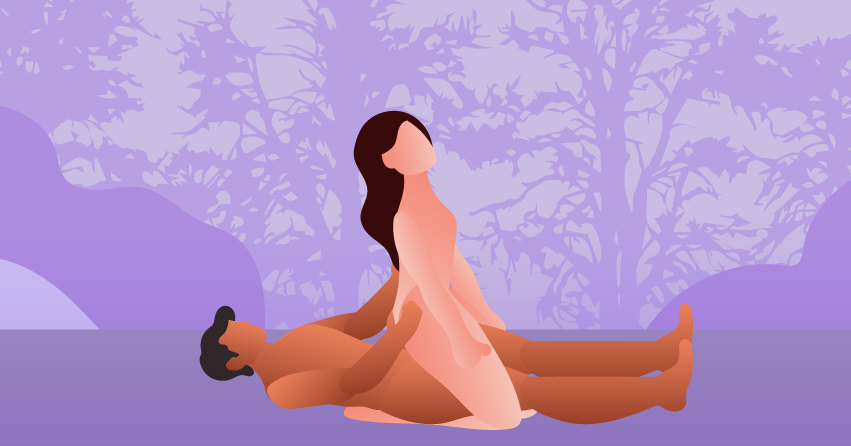 Look, we know this position is pretty standard no matter where you have sex, but this gives the receiver the opportunity to appreciate the glorious outdoor views while the giver appreciates the visual of their partner bouncing on their erotic appendage. Lay down a towel or a blanket on the ground, and doing this on the beach can make it more comfortable because the sand conforms to the contours of your body. While the giver lays on their back, the receiver straddles them facing towards the giver's feet. If the receiving partner wants a bit of help to maximize this position, the giver simply bends their knees to offer support.
5
Tree Pose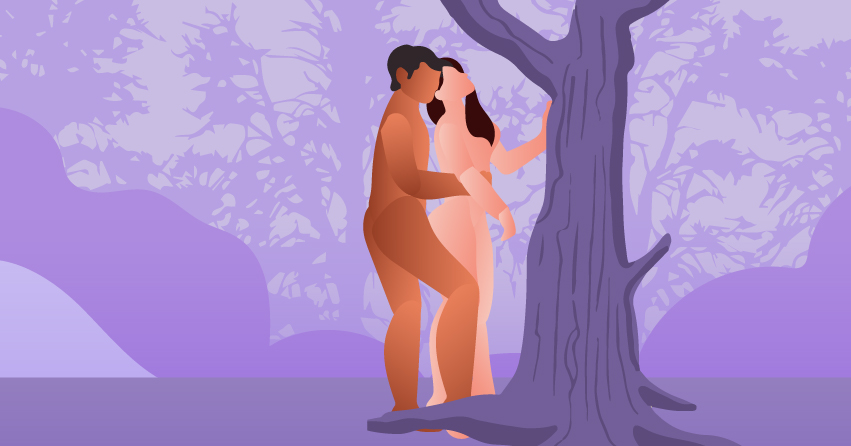 Trees are pretty common in the outdoors, and it's a convenient prop for outdoor sex because they are sturdy and upright. Pick the tree of your choice and the receiver can lean their front against the tree as the giver penetrates them from behind. Get a little more ambitious by facing each other as you rock against the tree. The receiver would have their back to the tree and wrap their legs around their partner's body as the giver holds them up.
6
Fire Hydrant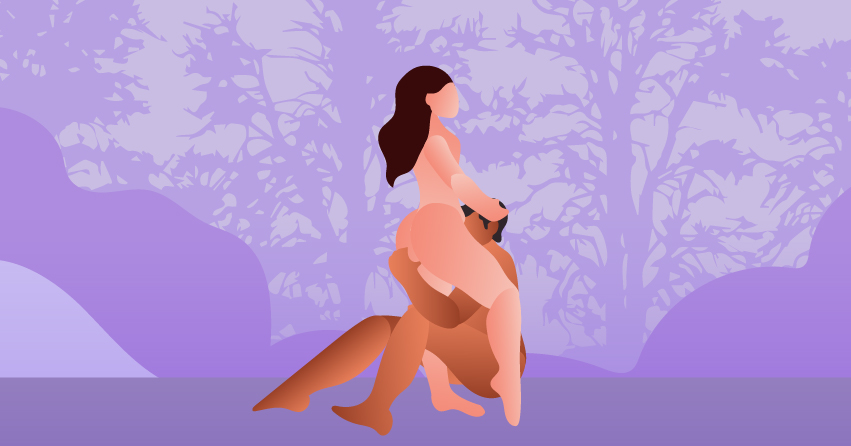 If you're worried about not having anyone on the lookout when having outdoor sex, this position may give you a bit of comfort. Have one partner sit on the ground and perform oral sex while the other partner stands guard.
7
Picnic Spread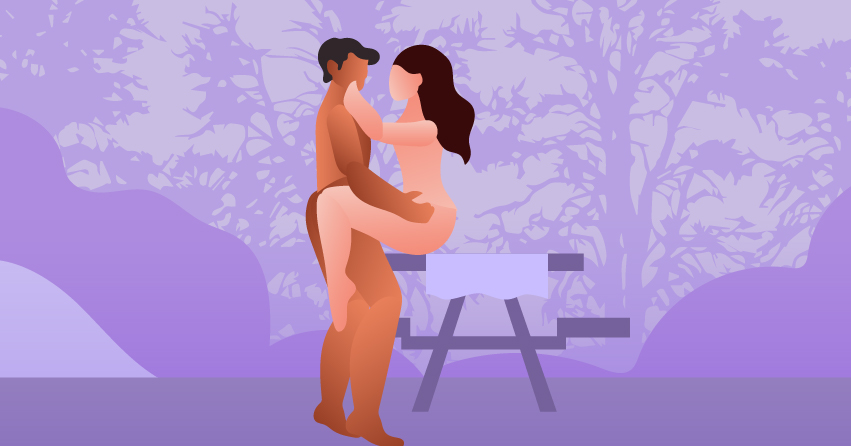 If you're lucky enough to have a bit of patio furniture in your backyard, you might as well use it to your advantage. On a picnic table, have the receiver sit on the table with their feet planted on the bench, facing the giver. The giver positions themselves between the receiver's open legs to allow them to enter easily. The receiver can also opt to wrap their legs around the giver's hips to increase friction. If you have some concerns about splinters, keep a blanket under your seat to stay comfortable.
8
Blair Witch Project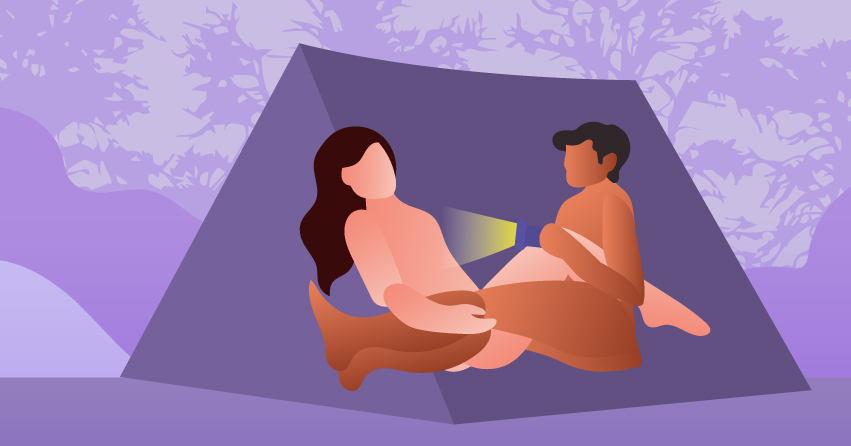 While you may want to keep the lights off for outdoor sexcapades, this is one position that's worth the risk. While you're in a dark tent, point the flashlight at different parts of the body. Your partner then follows the light and leaves a trail of licks and kisses along the path. This is great foreplay for outdoor sex – and the tent is totally optional.
9
The Amazon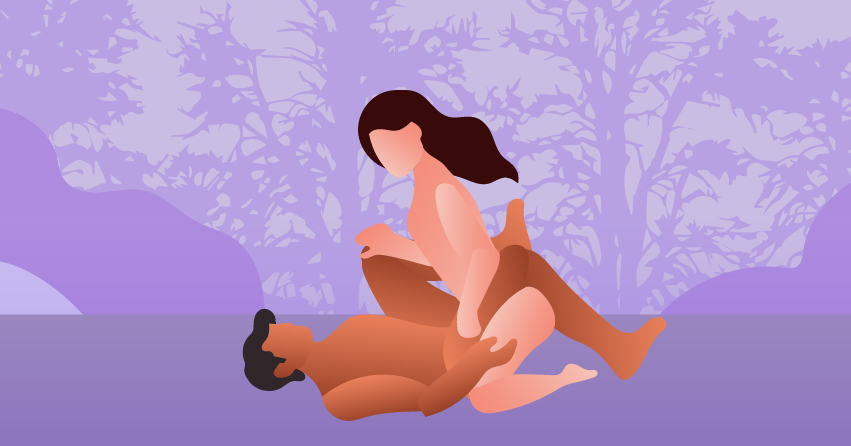 This time, the giver is able to look up and enjoy the stars. As they lay looking up at the stars they tuck their knees to their chest, parted so the receiver can sit on or squat over the back of the giver's thighs and have their penis or phallic instrument enter them. The receiver can rest their knees on the ground. This position can also be done with the receiver being the one laid on the ground. 
10
Pirate's Bounty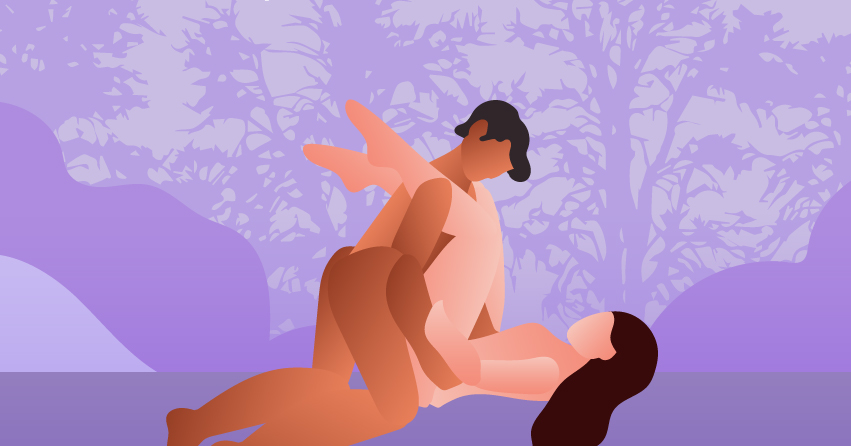 This position is great for deep penetration and clitoral stimulation. The receiver lays on their back with a leg over her partner's shoulder and the other wrapped around their thigh. The giver then kneels over the receiver creating a delicious stretch not only upon being penetrated but on the thigh muscles, too. Finding things to tilt the receiver's hips upwards could make it more comfortable if that is needed.
Outdoor Sex Tips
Being prepared is essential when having sex in places other than your bedroom. It's even more important when you're going to be having sex somewhere where you don't have easy access to things you may need. Here are a couple of things to remember before you embark on your sexual adventure.
1
Be aware of the potential consequences.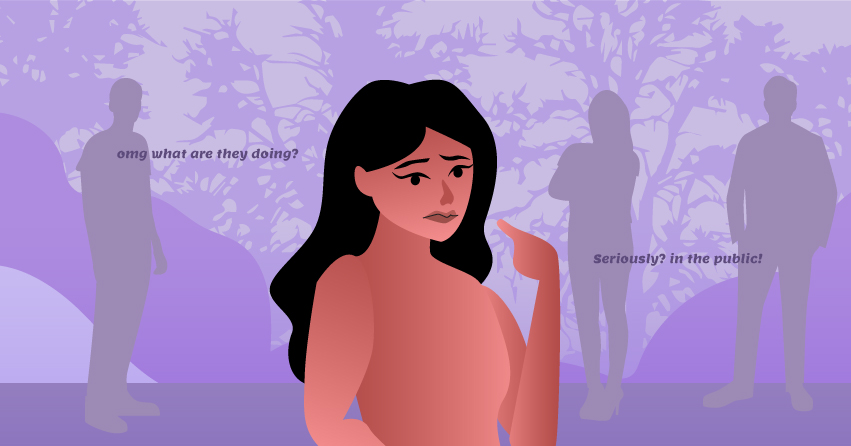 Public sex is taboo in most areas, so just be aware of potential consequences if you get caught or reported. Part of the excitement of outdoor sex is the possibility of being seen by others and it does come with real ramifications.
2
Wear the proper attire.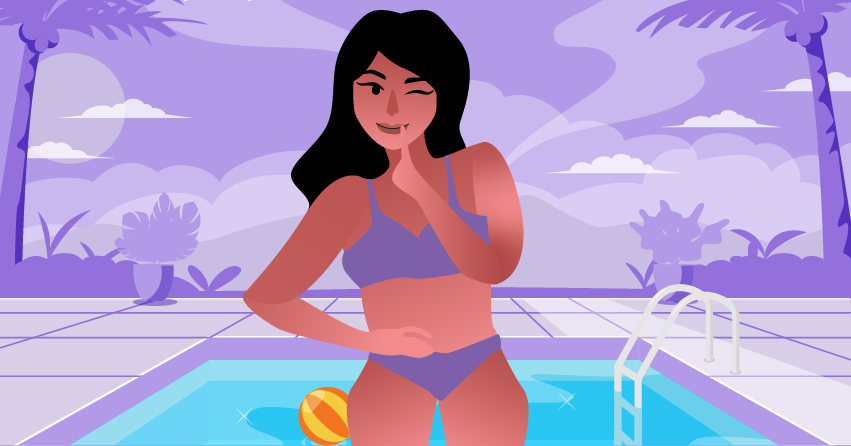 Dress for the occasion! Depending on where you're planning to fornicate, you may need to get dressed and undressed quickly. Or maybe swim bottoms that are easily pushed to the side for easy access are what you need.
3
Don't turn on the lights.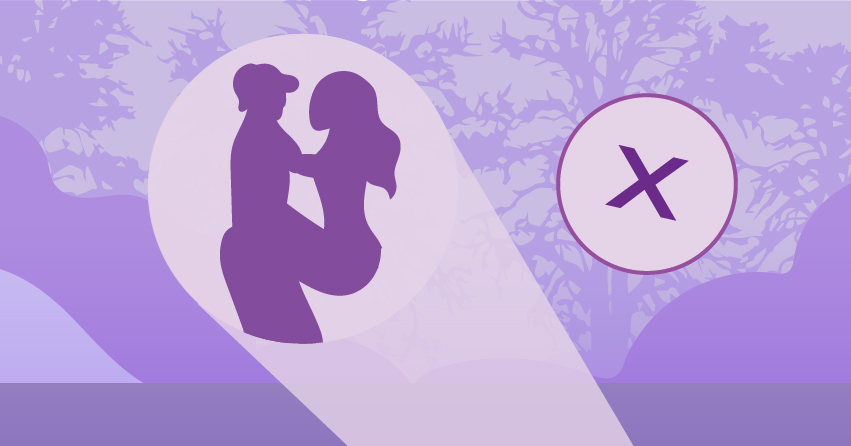 A big key to having successfully finished outdoor sex requires speed and discretion, so maybe leave the flashlights off until after doing the dirty. If you have sex in the privacy of your own tent with the flashlight guiding you, you may be inadvertently giving other campers a sexy shadow show. Lighting up the inside of a tinted car allows people to see through. Turning on the rooftop lights can bring attention to your rendezvous. In conclusion, you don't need a flashlight to guide you to pleasure.
4
Make the most of your surroundings.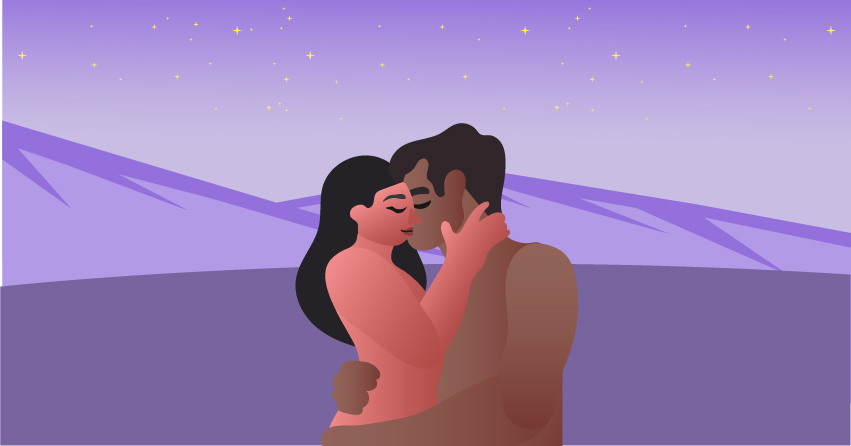 Being outdoors can be wondrous and create a better ambiance than even the best hotel rooms can ever provide. Sex under the stars as you stare out at the city lights with a light breeze caressing your skin, or a soft bed of moss cushioning every passionate thrust. Take advantage of what your surroundings have to offer – whether in the city or in the forest.
5
Use lubrication appropriate for the environment.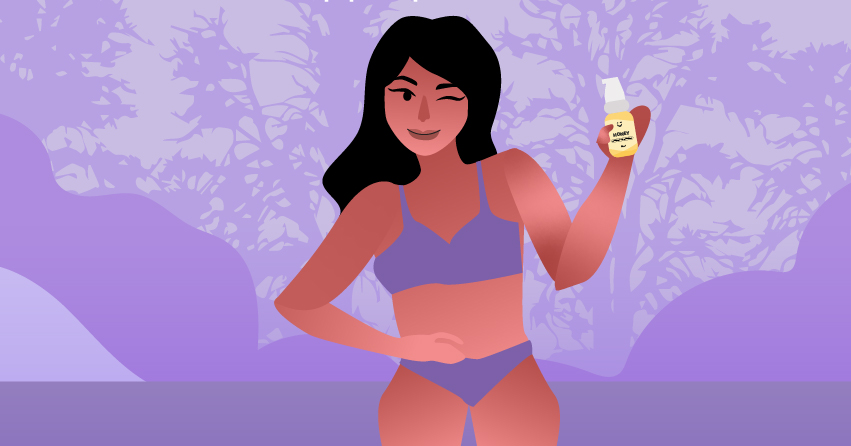 While water-based lubricant is usually the way to go, it isn't appropriate for all outdoor sex locations. If you're keeping dry, water-based lube is still the best option – and it's still best when using condoms. Underwater sex washes away water-based lubrication so silicone-based lubricant has to be what you reach for. Avoid oil-based lubricants because those can mess with the effectiveness of your condom.
6
Be prepared and know the area you're going to.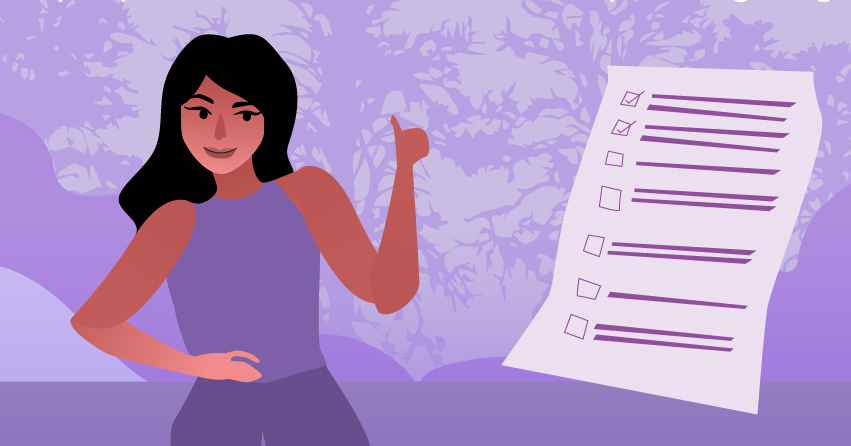 Pack some mosquito repellent, a portable charger, and maybe a map. Bring suntan lotion, blankets, or whatever else you may need. While outdoor sex is meant to be fun, you don't want to be totally unplanned for possibilities. Since there are high chances that you're familiar with or at the very least, you've researched the area you're about to go to, try to be equipped. Your outdoor sexcapade will not be a fun memory if you're being bitten by insects the whole time, or if you get lost on your way back with no phone or map to help guide you. Better to bring something than realize you've left something you need in the middle of foreplay. 
7
Make peace with inevitable interruptions.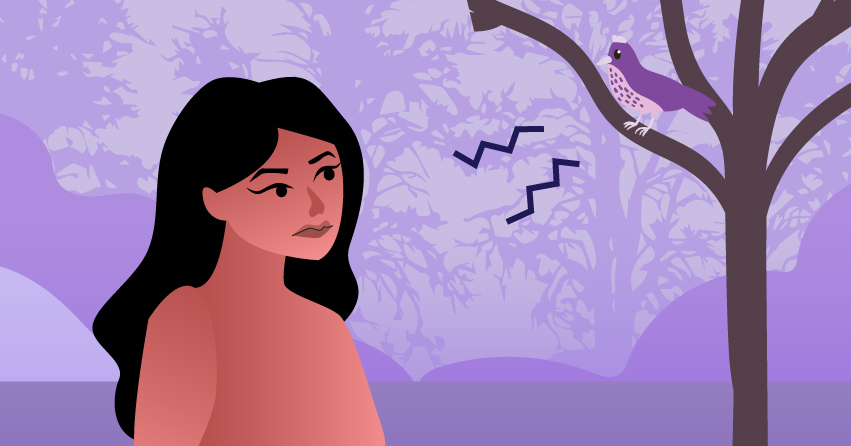 Having sex outside of the privacy of the comfortable 4 walls of your room or house means that you will be a slave to the outside world. Be prepared for interruptions because unpredictability and danger are part and parcel of the experience. Take them in stride and laugh them off if they should distract you and your partner from the bumping and grinding going on.
8
Take others into consideration.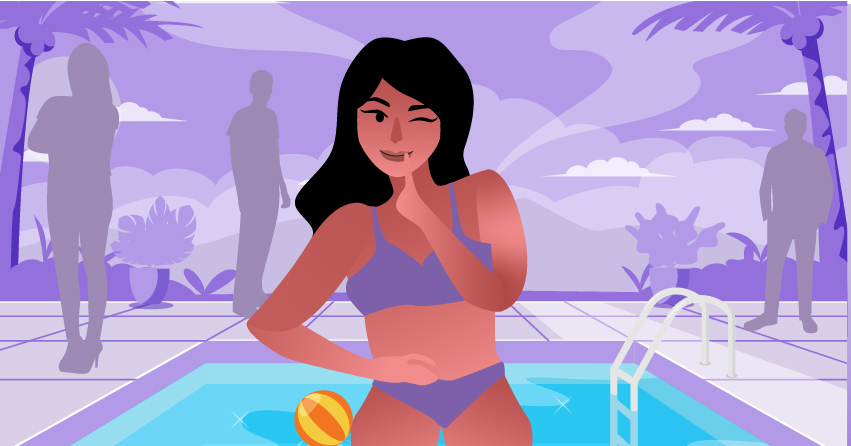 Sex is all about consent from everyone involved. When having outdoor sex there's a high chance that people will stumble upon you and your partner or become unwilling witnesses to your lovemaking. Take them into consideration. Make sure that you're doing the best you can to keep the intimate act between the two of you despite being outside.
9
Don't fall asleep out in the open.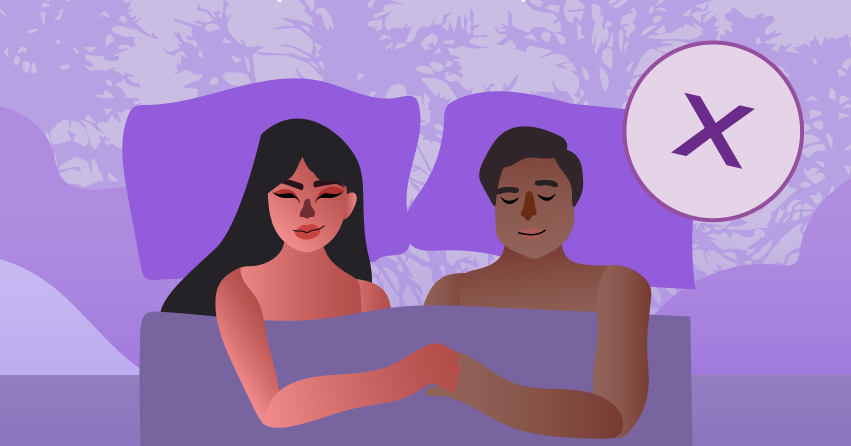 Post-sex exhaustion is real, but a word from the wise: do not fall asleep when you're exposed to the elements. There are a couple of things that can happen when you snooze while you and your partner are laying bare. First: someone might come upon your and your partner's naked bodies and report you for indecent exposure. Second, your clothes may get stolen and leave you with no way to dress yourselves when you wake. You can also get bitten by ants or get sunburnt. There are a ton of other risks to falling asleep immediately after having outdoor sex, so just try not to do it.
10
Find a compromise for you and your partner.
If at first you don't succeed, you can try again. Maybe take a different approach towards inviting your partner to engage in outdoor sex. Ease them into the idea instead of trying to dive into the deep end of this sexual adventure. Or if maybe your first attempt failed because you got caught, proceed with caution the next time. If your partner really isn't into the whole outdoor sex experience, you can compromise and do it against glass windows or leave the curtains open.
Frequently Asked Questions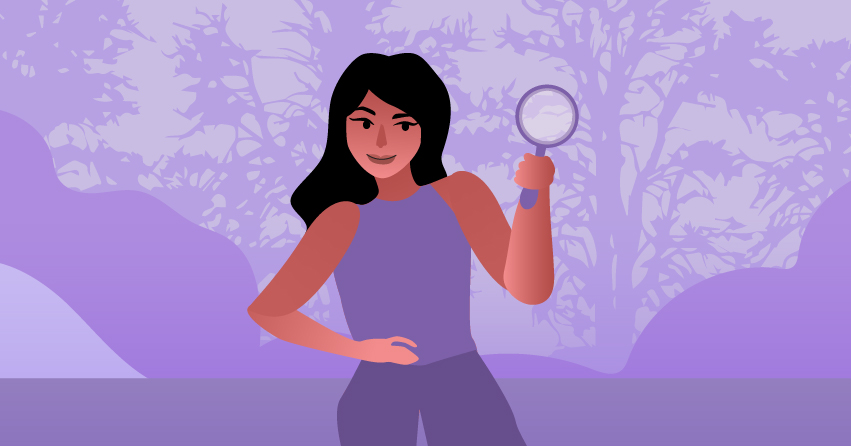 The world of outdoor sex can baffle and bewilder some people, so here are a few of your questions answered!
1
Why do people take the risk with outdoor sex when indoor sex is more comfortable?
Sometimes, the riskiness makes the experience even hotter. There's something to be said about the heightened awareness that comes with being scared. Some people also use outdoor sex to become closer not only with their partner but with their environment.
2
Can I get fully naked when having outdoor sex?
The answer is yes, but the wisdom of doing so can depend on a couple of different factors. Consider the location and relative privacy of where you're having your sex session. How dark is it, what are the health risks of being exposed to wildlife (plants, bugs, and animals)? Knowing all of these helps you properly decide whether or not you're sure about shedding all your clothing.
3
What are the best places to have outdoor sex?
It all depends on how adventurous you are and what locations are available to you! Some people will fall in love with having sex in their backyard because of the convenience and privacy, while others will enjoy challenging themselves with riskier locations or try to get to places that are more obscure. The perfect places will depend on you and your partner's preference.
4
Does car sex count as outdoor sex?
Technically, the outdoors is defined as 'any area outside buildings or shelter, typically that far away from human habitation'. So strictly speaking, no. But car sex can still offer the same level of thrill and naughtiness that sex while camping does.
5
Can I have outdoor sex in the daytime?
Yes, but it definitely increases the chances of getting caught! The darkness of the nighttime helps you become less visible and makes keeping your activities secret easier, but if you like the increased risk, but all means, get your freak on.
Takeaway
Outdoor sex is a fun way to spice up your sex life, but don't feel any pressure to do so! All sex should be consensual in all aspects – including location. If any of the sex positions we suggested intrigue you, but you don't want to expose yourself to the elements, fear not, simply adjust the logistics to suit your indoor environment and enjoy!