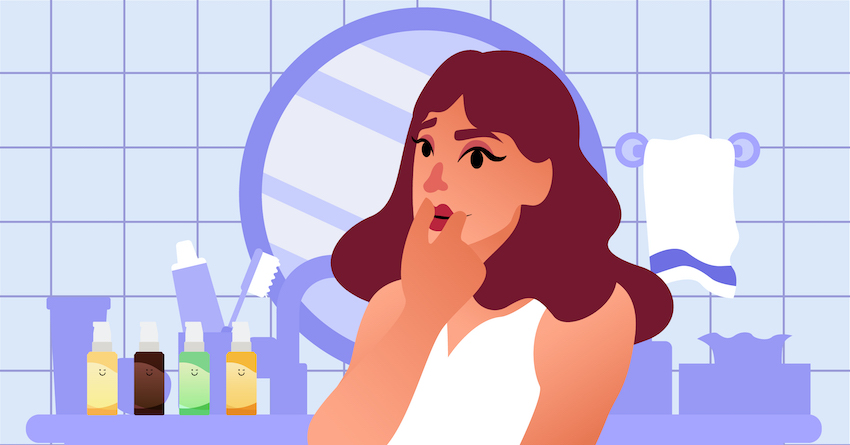 There have never been more forms of lubricants widely available and from many places, including pharmacies, sex-positive stores, and supermarkets. Lubricants help make sex so much smoother and more comfortable. And with so many options, it can get overwhelming on which ones to get. You may have heard of a water-based lubricant, also known as one of the most versatile types of lube. And in this article, we'll be discussing just that, the best water-based lubes, their benefits, and tips on how to properly incorporate this great playtime staple in your sex life!
What is Water-Based Lube?
Water-based lubricants are those that are, well, soluble in water! These are water-based lubricants without the use of oil, silicone, or grease to offer additional lubrication. However, silicone or oil-based lubricants use silicone or other oils to provide a slickness to the lubricant.
Different Types of Lube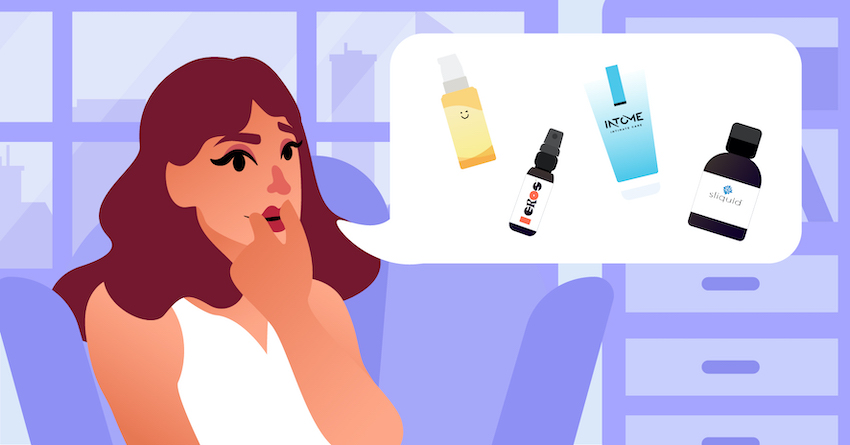 When shopping, you'll want to think about the different types of lube out there when choosing the one that's best for you. 
Lube comes in a variety of bases: 
Water-based lube, as mentioned earlier, is the most versatile of them all. You can use it during penetrative sex and sex-toy play. It's safe to use with condoms. It also doesn't stain your sheets and can be easily washed off with water. The only downside is that you need to reapply this more often. It's also not ideal for anal sex; you need a lube type with a thicker consistency.
Silicone-based lube is thicker than water-based lubes, making them last longer than water-based ones. Most silicone lubricants are hypoallergenic, too. However, you can't use your silicone toys with it, and it is more pricey than the other types.
Oil-based lube is as long-lasting as silicone lube. However, this type of lube isn't suitable for penetration because it can damage a latex condom and increases the risk of getting infections down there. For your safety, use this one for non-penetrative activities, such as sensual massages.
Benefits of Water-Based Lube
How versatile is water-based lube? And is it even as effective as most say? Well, we'll cover that and how effective this sex staple is in this list and in the whole article. Let's begin!
1
It can be used by anyone, for anything.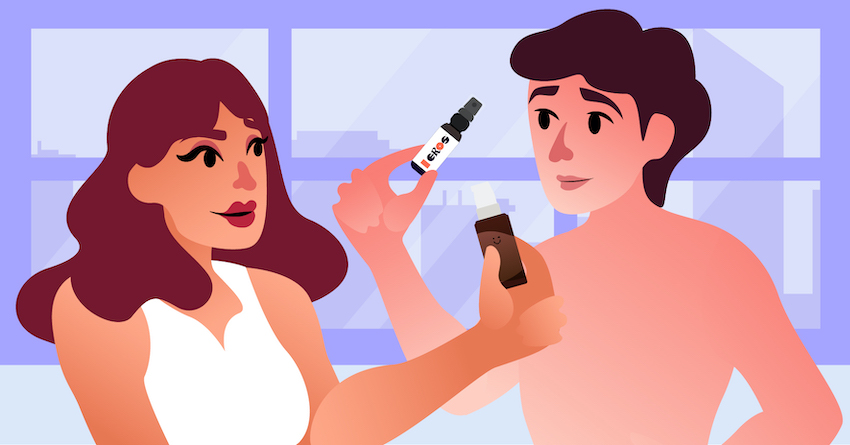 There's no such thing as a 'typical' lube user. It can and is used by all, regardless of gender, age and sexuality, and is great during masturbation. Apply it to any part of the body that feels good or use it with a sex toy.
2

A w

ater-based lubricant is your best option with silicone toys and condoms.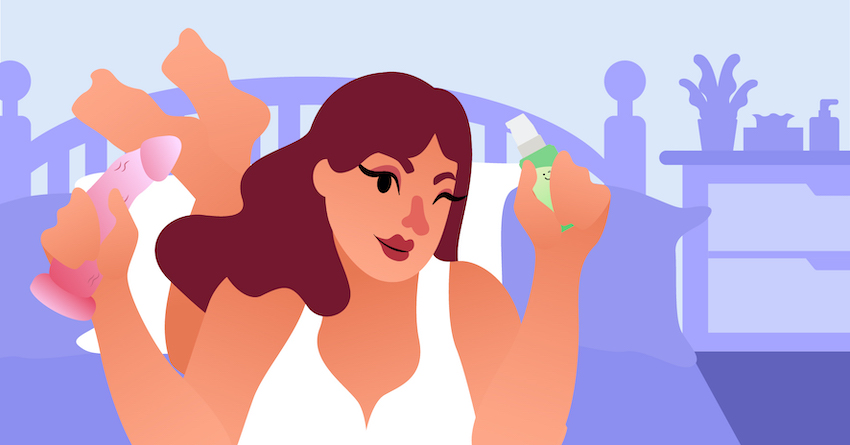 Known as the "versatile" lube, water-based lubes can be used in practically any activity you can think of, even ones involving silicone toys. Moreover, water-based lubes are also safe to use with condoms — both latex and non-latex. And water-based lubricants may also decrease the risk of condom breakage.
3
It's great to use if you are feeling a bit dry down there.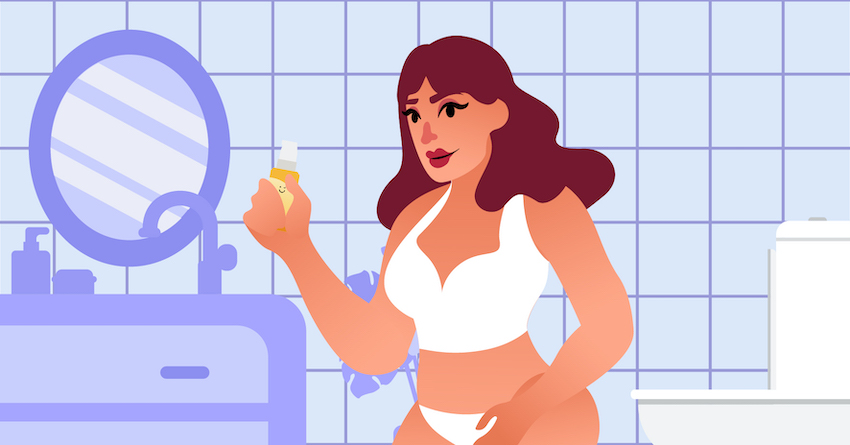 Vaginal dryness during sex is common and can happen for many different reasons, including your hormone levels, where you are in your menstrual cycle, how stressed you are, and what medication you're on. 
The natural lubrication levels of the penis can also vary, and dryness in anyone is absolutely nothing to be embarrassed about – so lube up and enjoy the ride! If you do have any concerns, then visit a medical professional for advice.
4
It can enhance pleasure.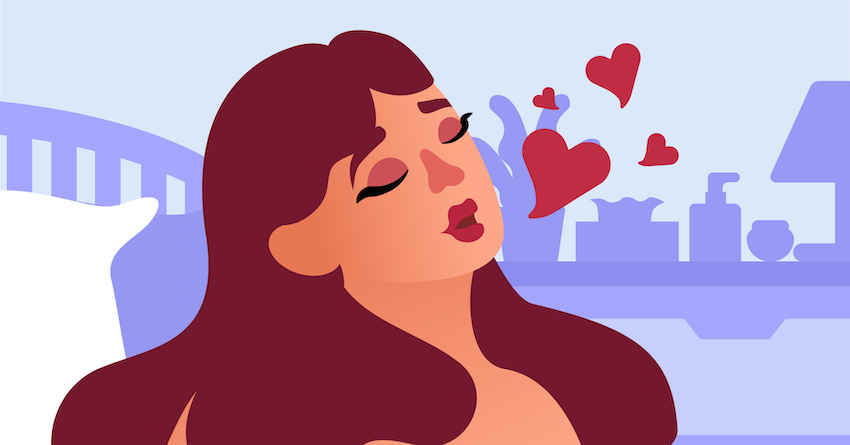 Water-based lube doesn't have to be the last resort for when things have gone a bit dry – you can use it at any time during sex, and it also comes in different flavors and can create different sensations like a warming or cooling effect wherever it's applied. Some lube can help delay ejaculation too. When additional lube goes with a condom, it can also make sex feel more natural. All in all, lube can seriously enhance the pleasure of everyone involved!
5

It washes off easily in water!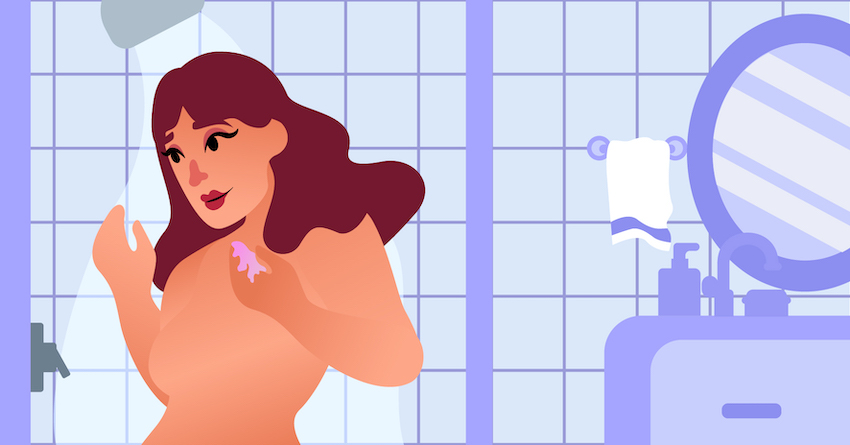 Since water-based lube is water-soluble, it easily washes off! Not only is it super useful to get the sexcapades super smooth, but they're convenient when cleaning up! Unlike thicker formulas like silicone the convenience in cleaning off water-based lube is one of its assets.
6
It's easy on the skin.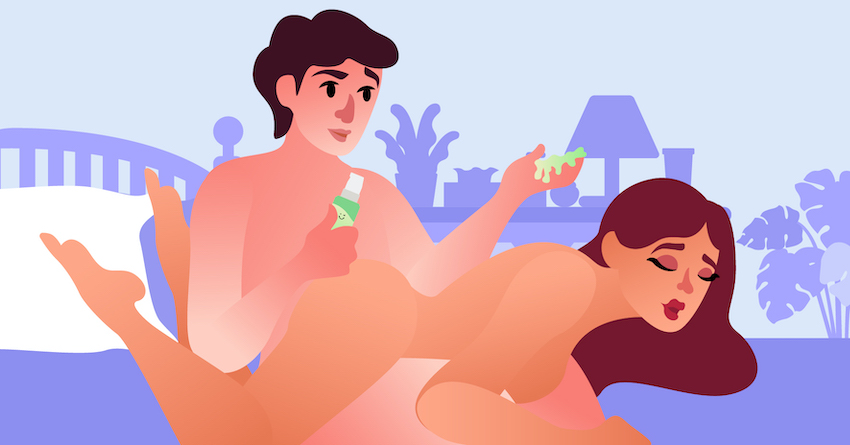 Water-based lubes are also ideal for people with sensitive skin or vaginal irritation, and can be used with condoms and sex toys. They are also really easy to clean out of clothes, and won't leave a stain.
7

It can help you get your menstrual cup in place.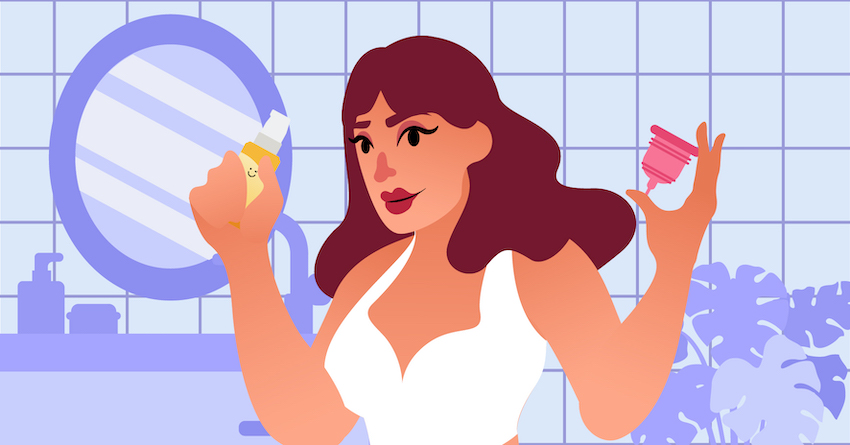 Having trouble getting the menstrual cup to get into place? Try using something to help lubricate its entry. Water or a small amount of water-based lubricant placed along the rim can be helpful. Your own menstrual blood will also help work as a natural lubricant, so if you are trying the menstrual cup for the first time during another part of your cycle, it may be more difficult
8

It doesn't leave stains behind.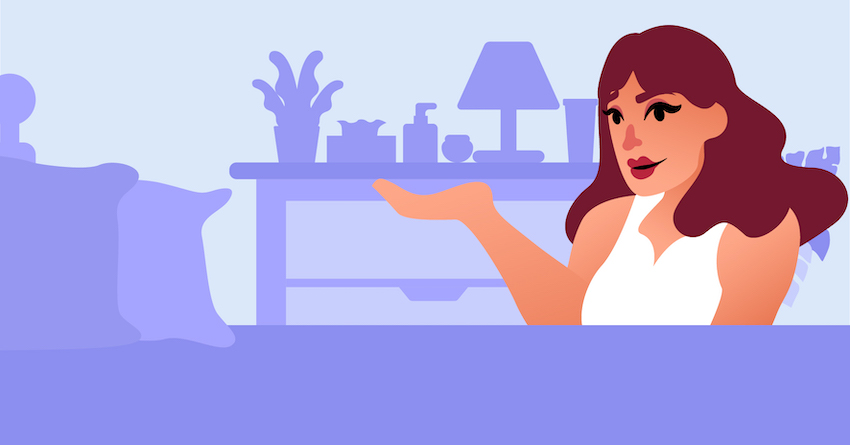 Arguably, one of the best reasons to use water-soluble lubricants over oil-based lubricants is the cleanup. Because water-soluble lubricants contain mostly water, they are easy to wipe away and clean up, and they don't leave greasy residue or oil stains behind. Oil-based lubricants destroy paper, fabric, and even hard surfaces and can be difficult to completely remove.
9

It can be cooling and warming, or both depending on your preference.
So what's the difference between water-based and oil-based lubricants? Water-based lubricants contain xanthan gum or agar agar, natural thickeners found in plants which give the lubricant it's smooth texture. Some lubes provide a cooling feeling on contact, then gradually warms up throughout the deed.
10
And most of all, it can help make sex safer.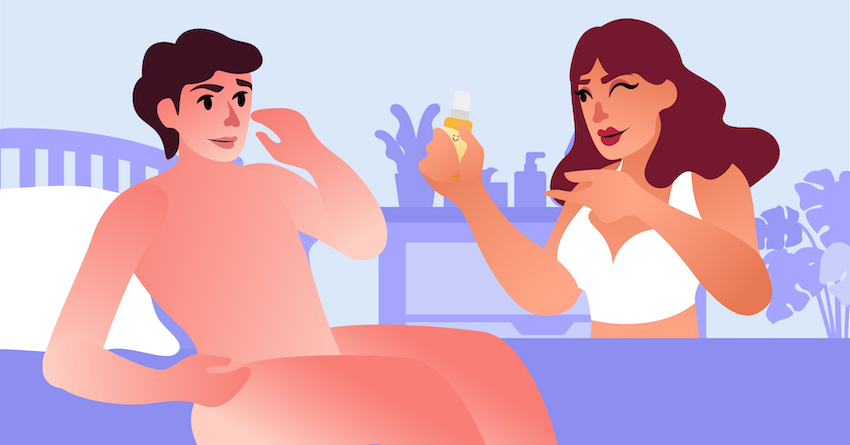 Lube reduces friction, so it lessens your risk of injury during sex. And if you're using condoms, water-based lube also makes it less likely that it'll break or fall off, therefore increasing your protection against STIs, including HIV. Using the more common latex condoms? Just ensure you're using a water-based or silicone-based lube, as other types may cause the condom to break down. And keep in mind that lubes are not a contraceptive, so make sure you're using the appropriate methods of preventing pregnancy.
Best Water-Based Lubricants and Their Benefits
Knowing the benefits of water-based lubes is key to their proper usage and getting the most out of them. Now that you know how they work let's get into the top water-based lubes! This list will comprise affordable and good-quality lube up to the highest of quality. So there will be lubes great for beginners and most experienced. Let's get into it!
1
Lauvette Chocolate Lube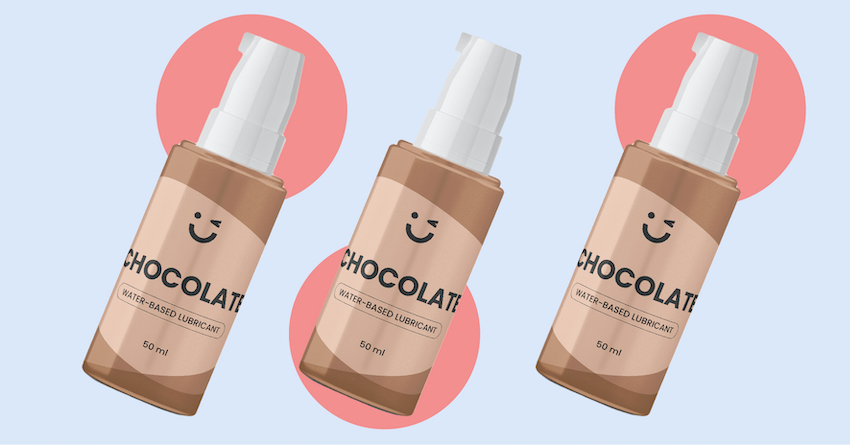 Highlight: Not only is it super affordable, it's great for various kinds of frisky plays, such as oral sex and body massages. It's also ideal for vaginal or anal penetration, ensuring a smoother groove during the deed.
The Lauvette Chocolate Lube is a non-toxic and long-lasting formula, this lube is also water-based. This means that you can use it with your sex toys such as dildos and vibrators. You can also use it on your condoms. Ingredients: purified water, chocolate(aroma), plant cellulose (from cotton), zanthoxylum bungeanum fruit extract, forsythia extract.
2
Lauvette Unflavored Lube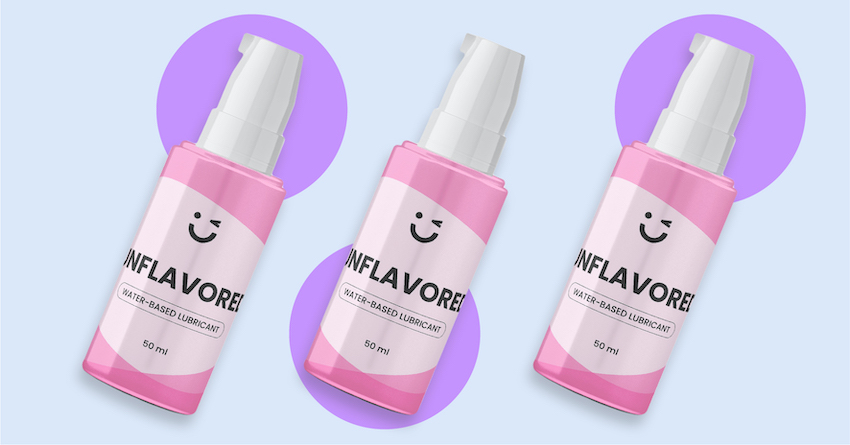 Highlight: Highly affordable and ideal for any sexual plays. It's also edible, non-toxic, and is pH-balanced neutral.
The Lauvette Unfavored Lubricant has a water-based, hypoallergenic, non-sticky, and non-greasy formula. This means that you can use this with your sex toys and condoms. Its ingredients are purified water, plant cellulose (from cotton), zanthoxylum bungeanum fruit extract, and forsythia extract.
3

Lauvette Green Apple Lube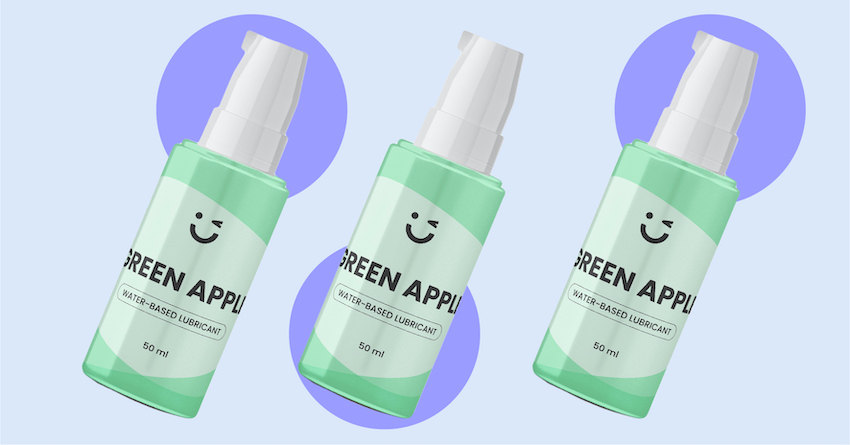 Highlight: This is made with a body-safe, non-staining, non-greasy, and long-lasting formula, making it a luscious staple for your sexcapades.
The Lauvette Green Apple Lube helps reduce friction during penetrative sex, protecting you and your partner from having vaginal or anal pain. It's also made with a high-quality, non-greasy, non-staining, and long-lasting formula, ensuring a fun and safe experience with every use.
4
Lauvette Honey Lube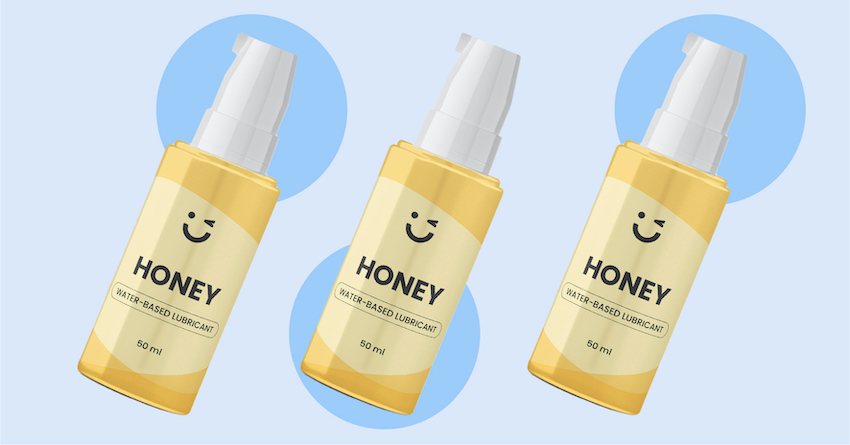 Highlights: It has a sweet honey flavor and has that silky feeling to it, making it an ideal lubricant for sensual body massages.
Indulge in sweet sexcapades with the Lauvette Honey Lube. This water-based lubricant has an edible, non-staining, non-greasy, and long-lasting formula, ensuring a safe and fun experience with every use. Amplify your sexcapades and keep your body moisturized with this premium lube!
5
Eros Fetish Line Lubricant – Toy Bottle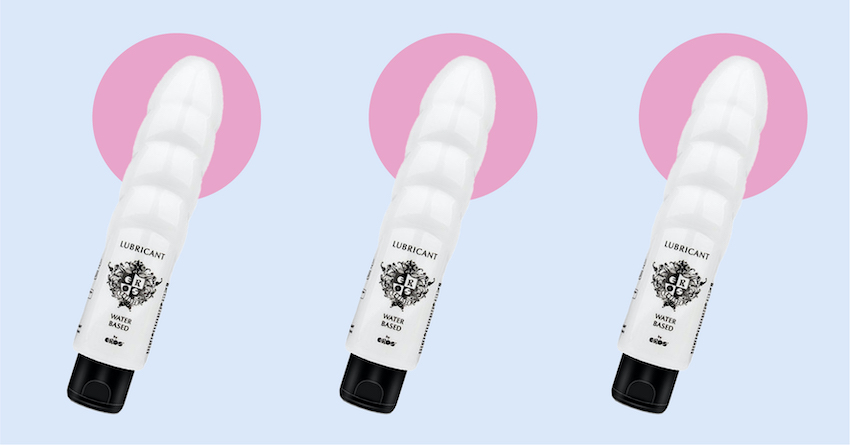 Highlight: It comes in a phallic-shaped bottle, a long-lasting water-based lubricant, and a sex toy for the price of one!
The Eros Fetish Line Lube is created with a specialized formulation, providing a soothing and long-lasting glide for your sexual plays. It is a premium water-based lube that provides absolute comfort, minimizing irritation, discomfort, and dryness during the deed. It features an unscented, non-staining, oil-free, and long-lasting formula, making it safe for latex condoms and sex toys.
6
Orgie Lube Tube Nature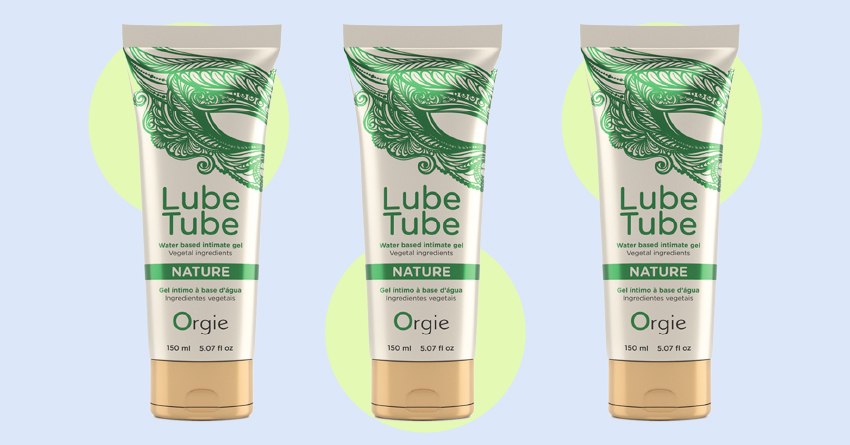 Highlight: This all-natural lube is formulated with vegetable-based active ingredients, bringing a long-lasting lubrication effect to increase the pleasure for you and your partner.
The Orgie Lube Tube Nature is enriched with Sodium Alginate, providing skin-regenerating properties to your intimate area. It also comes with an odorless, non-sticky, and easy-to-clean formula. It is also formulated with vegetable-based active ingredients, bringing a long-lasting lubrication effect to increase their pleasure. So go ahead and take your sexual plays to the next level with this all-natural lube!  
7
Intome Medical Gel Lubricant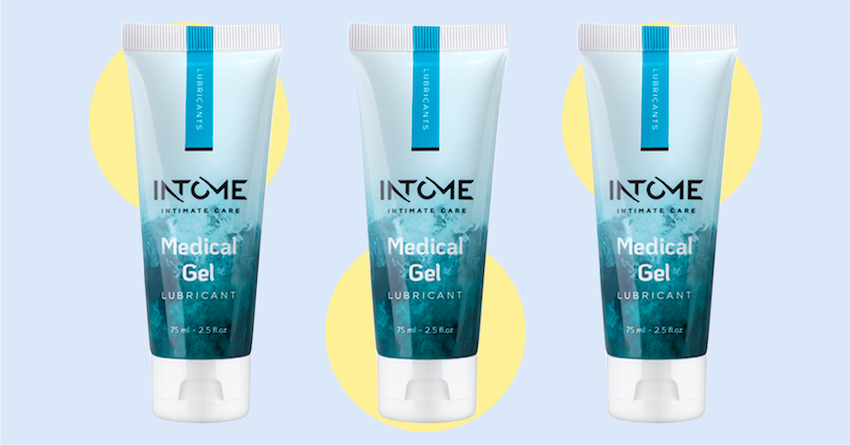 Highlight: This is a water-based lube with nourishing effects. It eases penetration and supplements the body's natural lubrication.
This water-based lube provides more comfort and eases penetration. And it is suitable for any skin type and has a nourishing effect. Not only that, but this lube is medically tested and has a mild, body-safe, non-greasy, and non-staining formula. It's also safe to use with condoms and sex toys. So whether you're going for a vaginal or anal play, you can surely count on this pleasure staple!
8

Sliquid Natural Sizzle Lube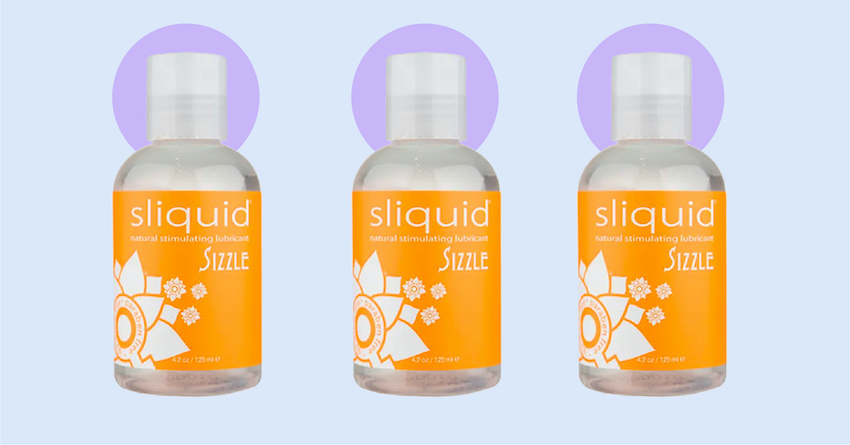 Highlights: This lube is a cooling and warming lubricant in one. First, it provides a cooling feeling on contact, then gradually warms up throughout the deed.
This water-based lubricant is crafted with food-grade menthol, giving an effect of both cooling and warming during the deed. And it features a glycerin-free, paraben-free, and hypoallergenic formula, ensuring your safety while taking your sensual senses to the next level. The Sliquid Natural Sizzle Lube is uniquely blended to emulate your body's own lubrication. It provides a cooling feeling on contact, then gradually warms up throughout the deed.
9

Sliquid Edible Lube – Cherry Vanilla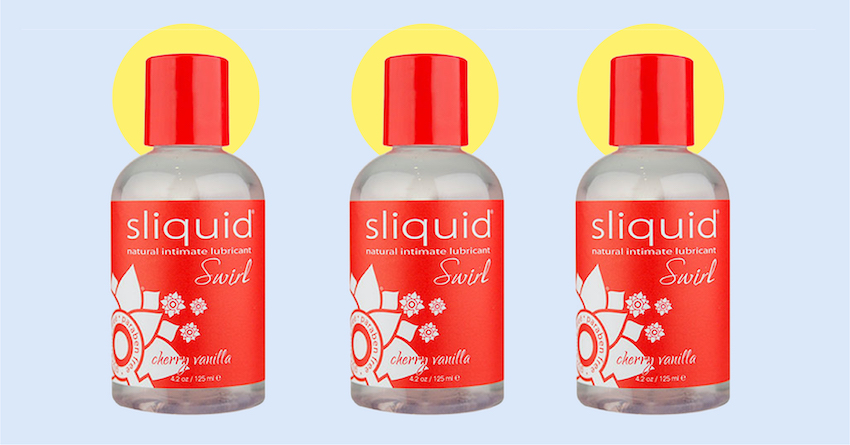 Highlights: It has a vanilla essence mixed with subtle cherry vanilla soda flavor, and it's uniquely crafter to enhance your body's natural lubrication.
Upgrade intimate plays to the next level with the Sliquid Edible lube – Cherry Vanilla. This lube is made with cherries and vanilla essence, it has a subtle cherry vanilla soda flavor, sweetening up your steamy plays with every use. This flavored lube is uniquely blended to enhance your body's natural lubrication.
10
Intome Soft Moisturizing Lubricant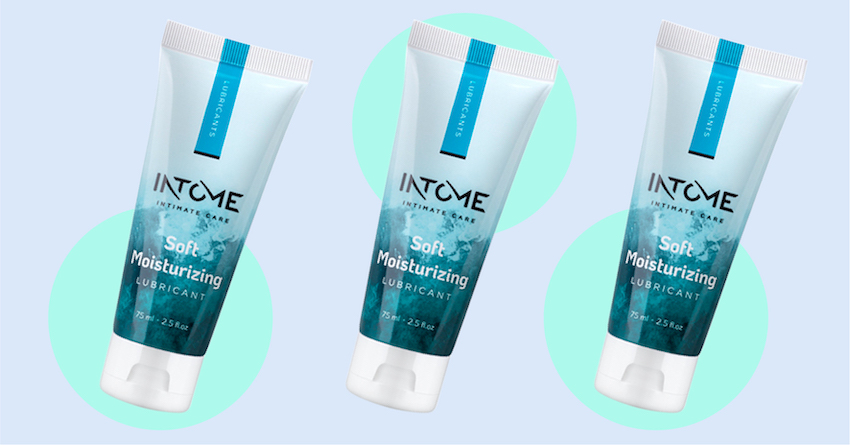 Highlights: It's body-nourishing and has a silky texture to it, making your genitals super smooth during sensual plays!
If you need a nourishing, moisturizing lube, this is the one for you! The Intome Soft Moisturizing Lubricant is the perfect pleasure staple. It consists of a mild, body-safe, nourishing, non-greasy, and non-staining formula. You can also use it for couple play or sex toy play as this lube is suitable for condoms and love toys.
10 Tips on Lubing Up 
You've got your lube, and you're excited to use it. We understand your excitement, but before you apply it, we suggest you take some time to follow these tips, so you're well aware of the efficient use of your lubricant.
1
The wetter, the better.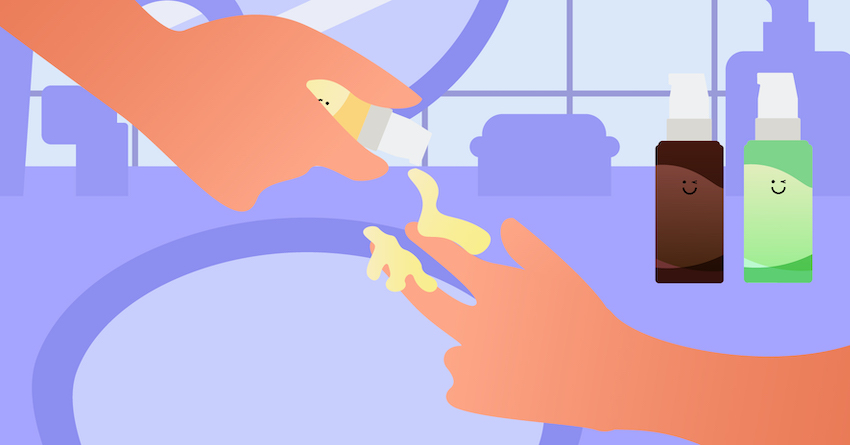 When it comes to sex, no matter what you enjoy, you can usually play by the rule: the wetter, the better. This logic works well when it comes to lube because wetter is exactly what you're getting. And if you associate lube with vaginal dryness only, it's time to step out of the box. Instead, think less friction, smoother skin, and all-around better sex — no matter your gender, age, or stage in life.
2
Always check on the ingredients.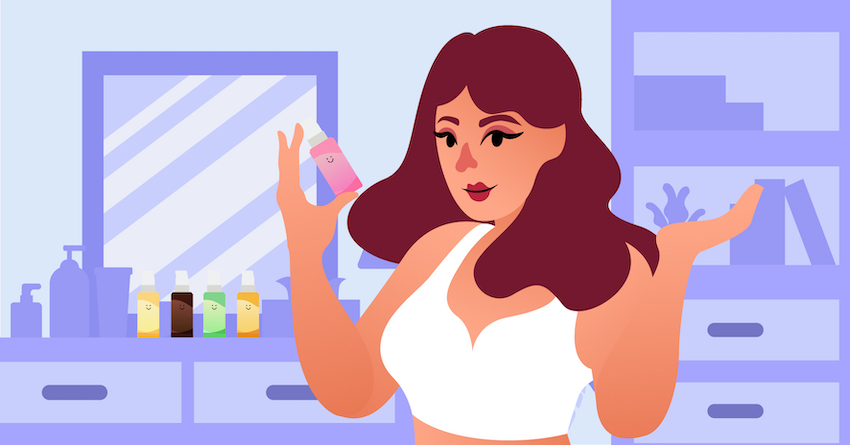 Test the pH value of over-the-counter products with litmus strips (like in science class). A healthy vagina should maintain a pH level of 3.5 to 4.5, so the lube you use should also be around the same level. Always pay attention to the ingredients listed. 
There are a few names you may want to avoid because they may cause irritation or inflammation:
glycerin 

nonoxynol-9 

petroleum 

propylene glycol 

chlorhexidine gluconate 
We suggest finding one that is paraben-, glycerin- and petroleum-free to minimize the risk of infections. If you're using condoms and toys, find a latex, rubber, and plastic-friendly lube. Make sure to check the details of the lube you have so you'll know how and with which toys you can use them with.
3
Take the time to relax before applying it.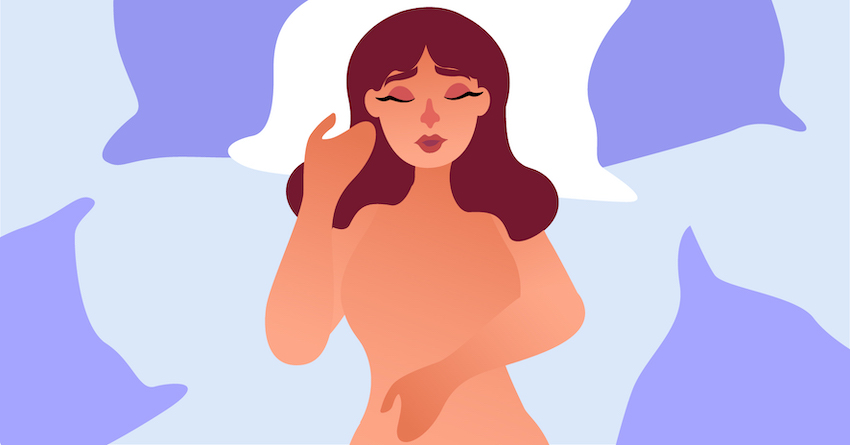 Take things slow before having sex to make sure that you're fully relaxed and aroused. Be sure to be in a comfy and private space where you can do this seamlessly. Practice some mindful breathing or play some music to make you feel really sexy and in the mood. And apply a water-based lubricant to help enjoy intercourse, or your solo plays even more.
4
Foreplay is vital!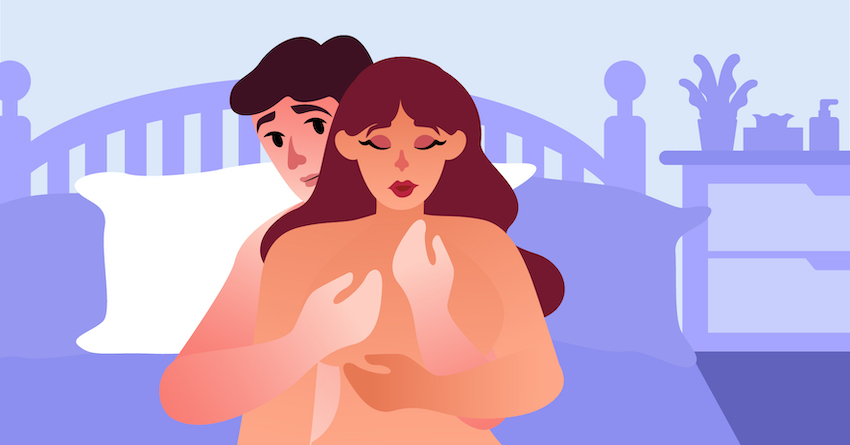 We can not underestimate the value of foreplay for those with vaginal dryness or anyone engaging in sex. Foreplay gets the juices flowing by increasing sexual arousal. And better stimulation leads to more natural lubrication and an increase in vaginal elasticity. Then the vagina secretes natural lubrication, which increases pleasure and reduces pain. 
5
Warm it up in your hands.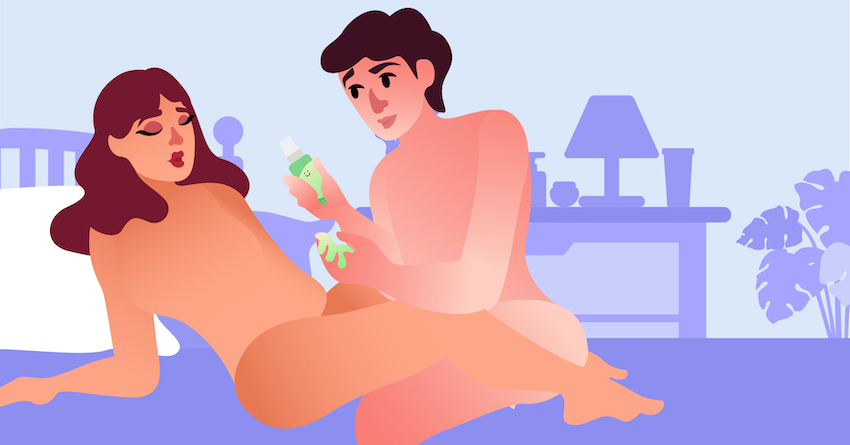 You might want to warm it up a little bit in your hands. This isn't necessary, but lube can be a little cold on your nether regions if you skip this step. If you're using a condom, don't forget to apply a non-oil-based lube to the outside!
6
Think of lube as your special smoothing assistant.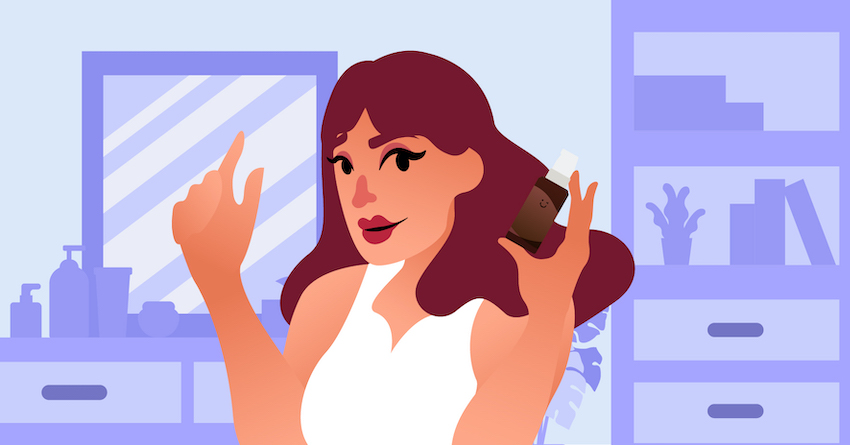 Get rid of the idea that lubrication is the only indication of arousal and start trusting our partner's words. Think of lube as an encouragement to your lady bits — or a way to save time because you were supposed to be out the door five minutes ago. 
7
Spread it liberally.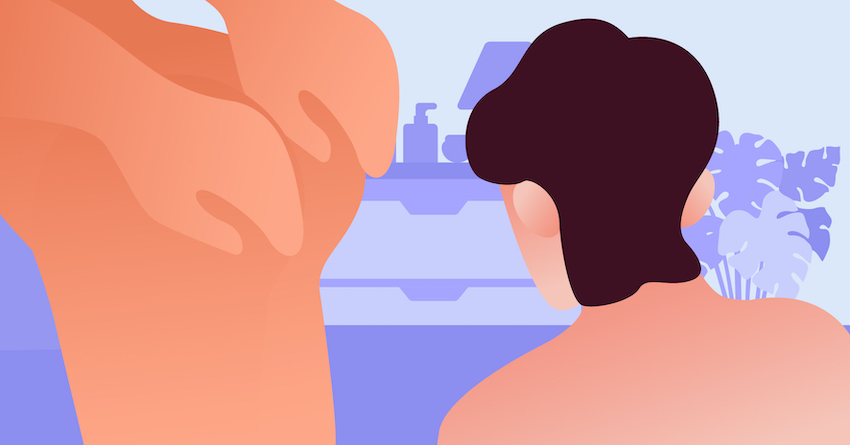 As we've mentioned, the wetter, the better. Spread it wherever you need the stimulation. Apply it liberally on your penis/vagina/anus. Need it to masturbate? In the mood, but your body isn't getting the message to start lubricating yet? Go ahead and spread… liberally.
8

Try using it as you dry-hump your partner.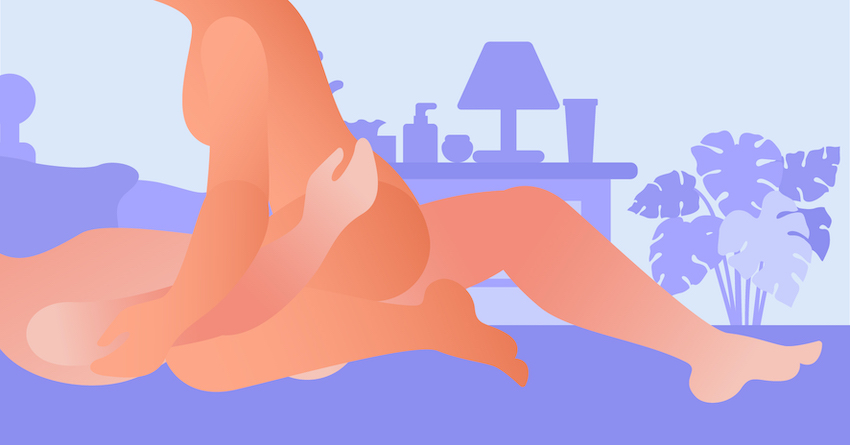 Have your partner coat their fingers in water-based lube and rub them over your nipples, then to your belly and your vulva. You can even smooth water-based lube on his inner thighs or his erogenous zones before putting the condom in place. Put lube on your body and your partner's. You can lather the lube on his penis, but it may cause a slight chance of slippage, so be extra careful.
Try using it as you dry-hump your partner. We understand that it's ironic to use lube during a dry humping sesh, but we recommend you try it, it will make the experience a lot pleasurable. And because you're grinding on each other's genitals, the friction from this act can be too much. As you use lube during this sex activity, your intimate areas glide more smoothly.
9

Use your water-based lubricant to spice up oral sex.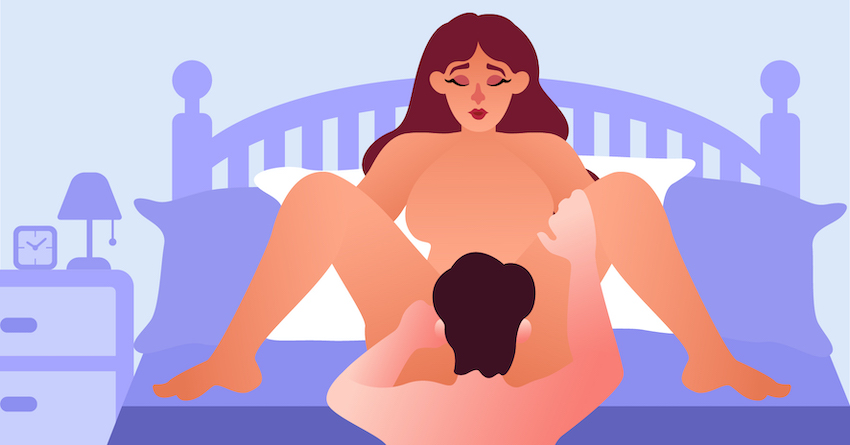 Tasting the vagina can be an acquired experience. There are some that may enjoy it, while others might find it repulsive. We suggest talking to your partner about it and ask her to do some minimal changes to her diet. But in the meantime, you can resolve this issue by using flavored lube – but make sure it's an edible one. Using lube while eating her out will not just bring a new smell and flavor, but can also add more lubrication. This process makes your tongue-flicking move a lot more pleasurable for her.
10

Wash, dry and store your lube well.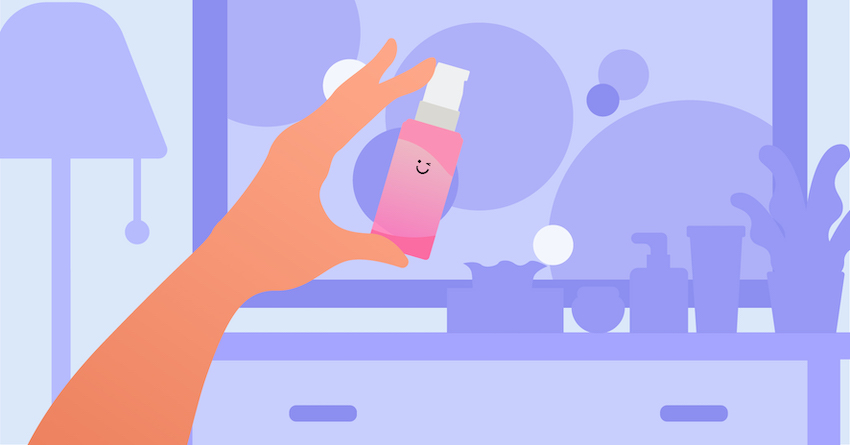 As you finish using the lube, close the cap and clean as you go! Water-based lube is super easy to clean; wash it off with water and soap! After using and cleaning your water-based lube, you would have to be mindful of proper storage. Make sure that the cap is sealed. Please keep it in a dry and cool place and make sure it's out of reach from children.
Frequently Asked Questions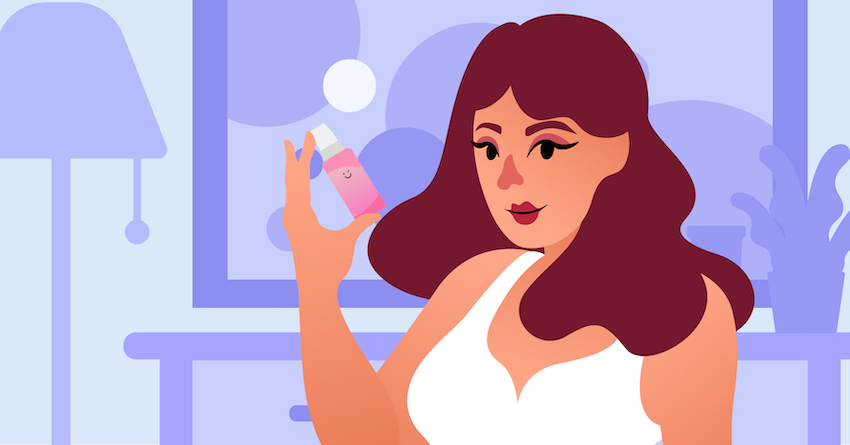 Water-based lube surely works its wonders, and we hope that you have learned a lot from this article so far. To further inform you on this topic, here are some common questions about water-based lube that we would like to address:
1
What should I do to lessen my vaginal dryness?
For those with vaginal dryness, communicating sexual needs and desires to your partner is critical. And using water-based lube is also your safest way to alleviate vaginal dryness. Also, know that sexual partners may be unaware of the physiological changes and not know what to do. Providing feedback to each other allows you to learn how best to meet your needs.
2
Are lubricants even effective?
Lubricants will help make your vagina less dry and more comfortable. They will also help increase your pleasure during sex. You can buy these without a prescription. These items are safe and are a good choice for most women.
3
Can I use Vaseline as a lubricant?
No. Vaseline can damage latex condoms, trap bacteria that can lead to an infection, and stain clothing and bedsheets. Rather than Vaseline, people may want to consider choosing a high-quality, water-based lubricant. Manufacturers specifically design these products to enhance sexual pleasure without damaging condoms.
4
I'm single, but can I use lube during masturbation?
Whether your partner is away yet you need some sexual relief, or you're single, and self-love is your preferred form of self-care, remember to bring lube to your masturbation party. It reduces the drag of your hand or sex toy against the sensitive skin of your vulva, clitoris, and vagina so that you can glide your fingers across these nerve-rich areas smoothly.
And when it comes to masturbation, you want a lubricant that is slick and makes every sensation magnetic. The best lubricant for masturbation is one that is also toy-friendly. Water-based lubricants check all of those boxes, making them the safe choice for those who want to have fun on their own.
5
Can I use water-based lube with non-latex condoms? 
The great thing about water-based lubricants is that they are versatile. With versatility comes options. Whether you're using latex or non-latex condoms, water-based lubricants can be used. This is completely up to your preference.
Takeaway
Now that you know a ton about water-based lube, it's time to go out there and try some out. Remember that lube is there to assist you. And know that this is just the beginning of your sensual journey, and we hope this article helped you a ton! Be adventurous, mindful, and find what works for you.
If you want more articles like this, click here for more.