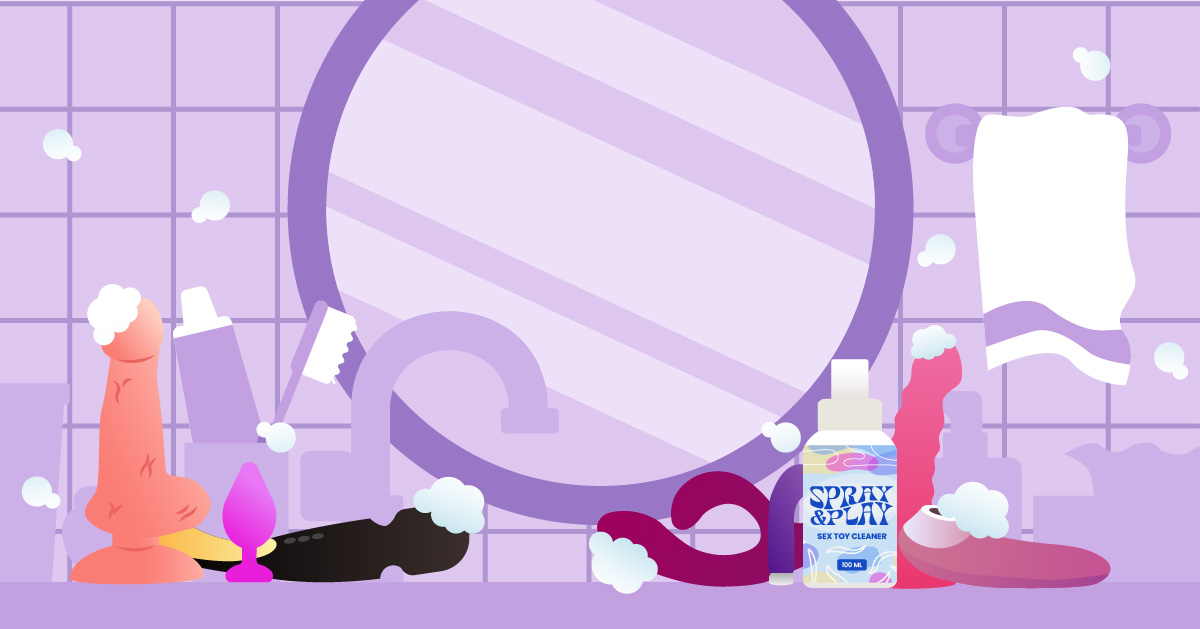 When you find yourself enjoying your afterglow caused by blissful post-climax, cleaning your sex toy will probably not be your top priority. Sex toys can bring you great bliss, but that doesn't mean you neglect them from proper cleaning and care. In this article, we will tackle everything that you need to know about cleaning and caring for your beloved sex toys so that they enjoy a long and well-cared life.
Why Cleaning Your Sex Toy is Important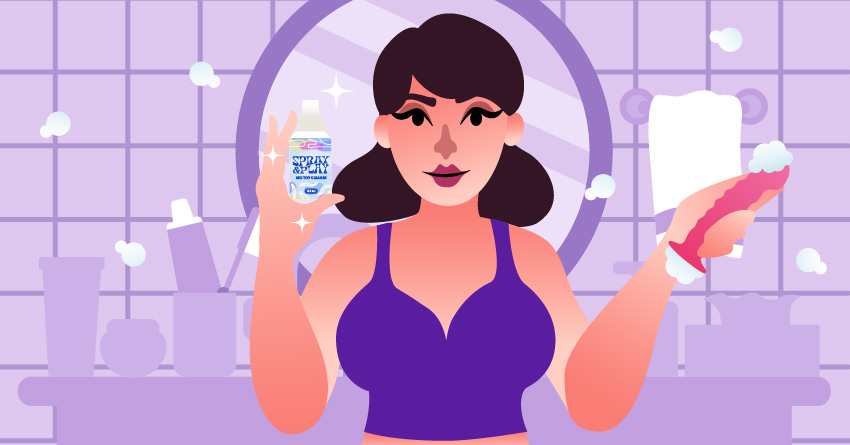 Playing with an unclean sex toy that's been stored incorrectly is like eating a loose mint that's been rolling around in the bottom of a purse for a while — sticky and covered in germs. You want to clean your sex toys every time you use them because used, dirty sex toys can introduce bacteria and possibly cause infections. They can also collect lint, dust, and other debris that you want to keep out of your body.
Is Your Sex Toy's Material Porous Or Nonporous?
When getting a sex toy, it's important to know the material it's made to know how to clean it. Typically, you can determine the material of the toy by looking in the toy's packaging. But it would help if you still were vigilant for information to ensure safety. So before we head to the tips, here are some terms you would want to look out for:
1

Porous Material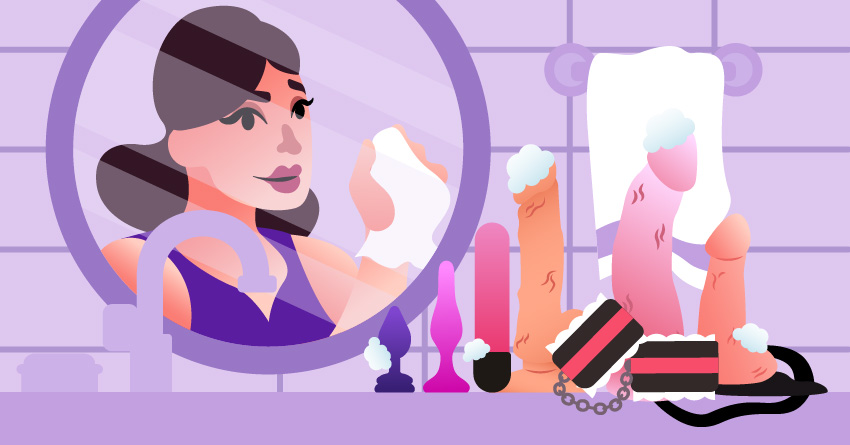 Porous toys can gather bacteria inside the toy even after cleaning, including TPE or polyvinyl chloride (PVC). And the general rule of thumb is to avoid porous toys entirely. Unfortunately, porous sex toys still exist because they're cheaper – but this guide will teach you how to care for toys that have porous material.
With those points, here is a list of porous materials and how to clean each: 
PVC and Vinyl: To begin, wash this material with warm water and a soapy washcloth, then wipe with a dry towel to dry. Store in a lint-free satin pouch and place in a cool, dry area.
Leather: First, spot clean it with a damp and soapy cloth. You could use a sex toy cleaner to dampen your cloth then clean the toy with it. Next is to store it in a cool, dry place. Preferably in a satin pouch, and avoid storing it in plastic.
Jelly rubber, Elastomer, Latex, Cyberskin: Wash this material with room temperature water and a soapy washcloth. Then store these toys individually in a lint-free satin pouch. And avoid storing it in a plastic container.
2

Nonporous Material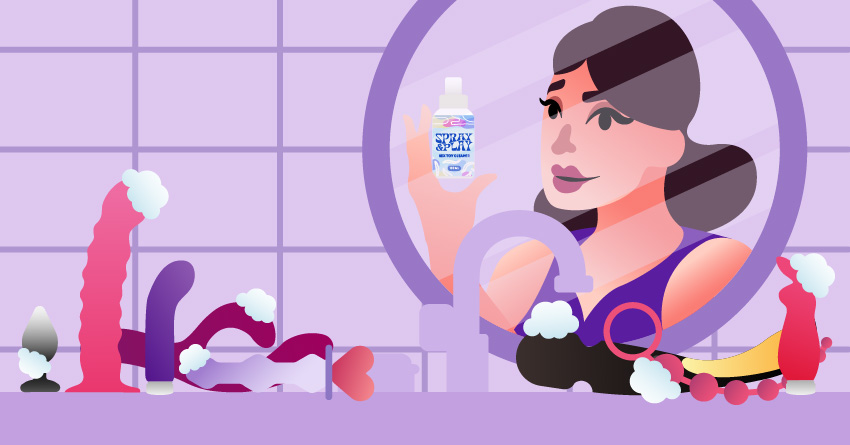 Nonporous toys, however, don't have holes like porous toys, so various organisms will less likely stick around. Though, it's still a good idea to clean any toy you've used right after you've used it, even if it's a nonporous sex toy.
Here are common nonporous sex toy materials and how to clean them:
ABS plastic: You could wash this with water and mild soap or a sex toy cleaner. Dry it well, then store it individually in a satin pouch.
Crystal and Stone: Wash this material in warm water and soap. Then dry with a clean towel and store in a clean pouch.
Glass, Pyrex, Silicone, Stainless steel: If the toy is not motorized, wash it with a sex toy cleaner or warm water and soap. And if the toy's not motorized, you can do the mentioned steps or boil in water if you want thorough deep cleanse. Then, store the toy individually in a clean pouch or padded container. You may also want to add external clean padding to protect the glass.
Are You Using the Correct Lubricant for Your Sex Toy?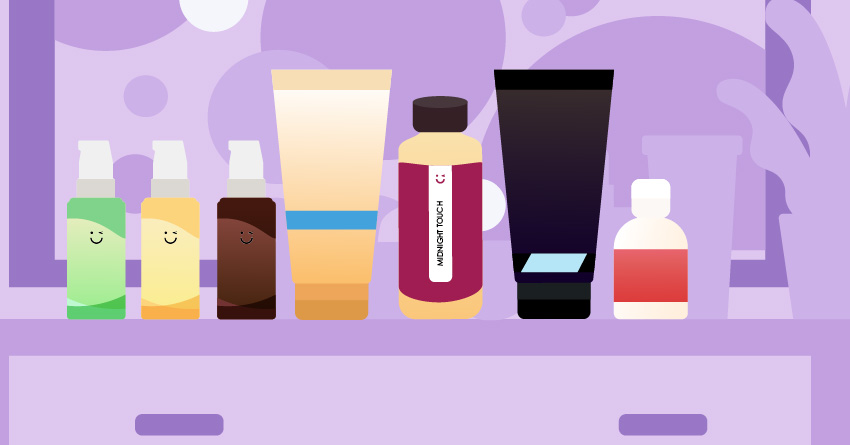 Considering the lubricant you purchase also comes with keeping the longevity of your sex toy. Water-based lubes are ideal to keep your silicone sex toys in good shape because they don't degrade the material.
When you go lube shopping, you're going to find all sorts of options out there — flavored, natural, warming, tingling. These lubes can be fun, but be careful to look at the ingredients too and test the pH value of over-the-counter products with litmus strips (like science class). 
So to further guide you, we've listed below the different kinds of lubricants you could use and which materials would go well with them:
Water-based lubricants are your safest bet to start with because this type of lube can be used for all of your sexual needs: penetrative sex, masturbation, and sex toy play. Water-based lubes are also ideal together with condoms and silicone sex toys as the lube doesn't ruin the material. These types of lube are also really easy to clean out of sheets and clothes and won't leave a stain.
Silicone-based lubricants should not be used with silicone sex toys because doing so can break down the rubber over time. However, this doesn't mean all sex toys are off-limits with silicone-based lubricants—there are other nonporous materials that go well with silicone, such as hard plastic, glass, and steel.
Oil-based lubricants provide a slippery feel that lasts longer than water-based lube. Also, oil-based lubes are ideal for masturbation (hands or toys), penetrative unprotected sex, and water-play. However, as these are harder to remove, oil-based lubes can also degrade the material of the porous and nonporous toys and can create microscopic holes.
A healthy vagina should maintain a pH level of 3.5 to 4.5, so the lube you use should also be around the same level. Cleaning your sex toy is great but it would be pointless if you're also not vigilant with the ingredients in your lube. So always pay attention to the ingredients listed. There are a few names you would want to avoid because they may cause irritation or inflammation: 
glycerin
nonoxynol-9
petroleum
propylene glycol
chlorhexidine gluconate
10 Tips To Clean And Care For Your Sex Toys
So we've tackled the key terms when cleaning sex toys and now, we will get into the tips on how to clean and care for your sex toys. So, with all that being said, let's get into it.
1
Know what materials your sex toy is made of.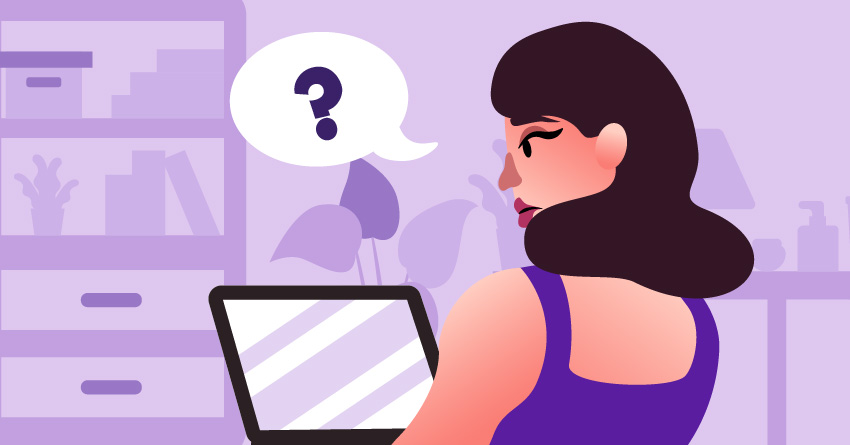 When you receive your sex toy, the material should be listed on the toy's packaging. So, to determine what material your toys are made of, check the toy's box or look it up online. Note right off the bat that even if you clean your porous sex toys, you may not be able to fully remove all of the germs as you would with nonporous toys. And if the material's not listed, consider this a red flag and that the material may not be body-safe.
2
Remove the batteries or unplug your sex toys before cleaning.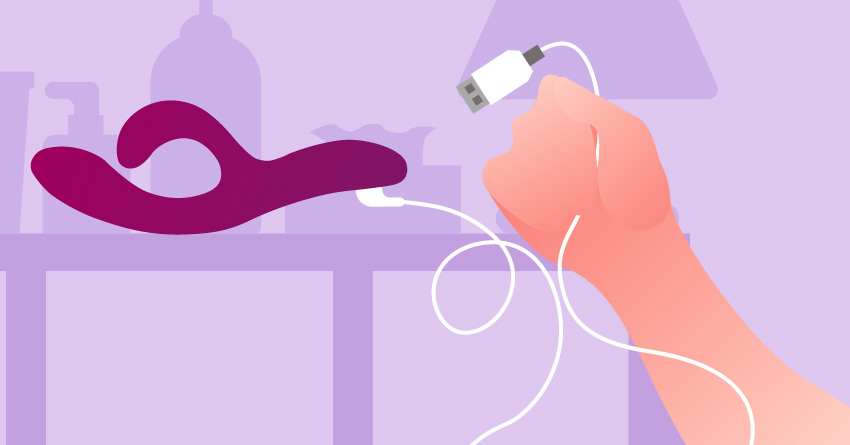 Forgetting to remove the electronics portion of a sex toy is a common mistake. Even if a product is labeled waterproof, we recommend taking out the batteries to prevent corroding. Because battery acid is still acid, and it's not good if that touches your skin.
3
Wash before and after each use.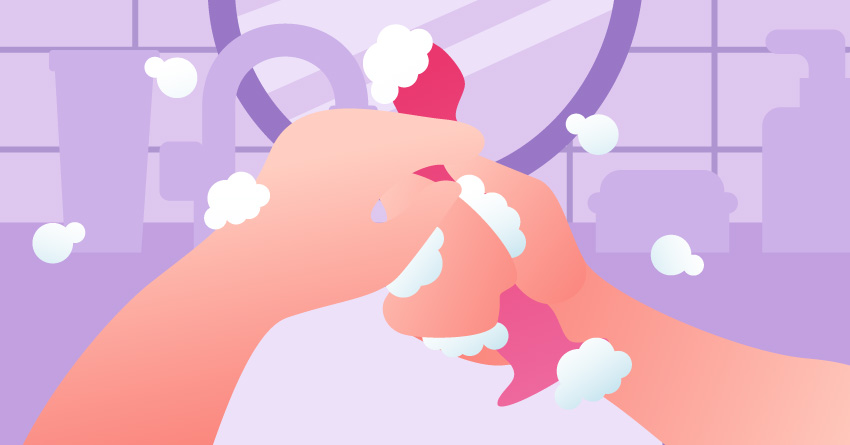 You can then check on the manual first if the toy is waterproof or splashproof. So if the material is waterproof, you can safely lightly submerge it in water or wash it over a running faucet. Also,  if it's splashproof, you can only wipe it with a damp towel or wash specific spots in a running tap (avoid putting water on battery compartments, buttons, and charging port). Overall, the cleaning process of sex toys depends on the material of the love toy.
4
Dry your toy well.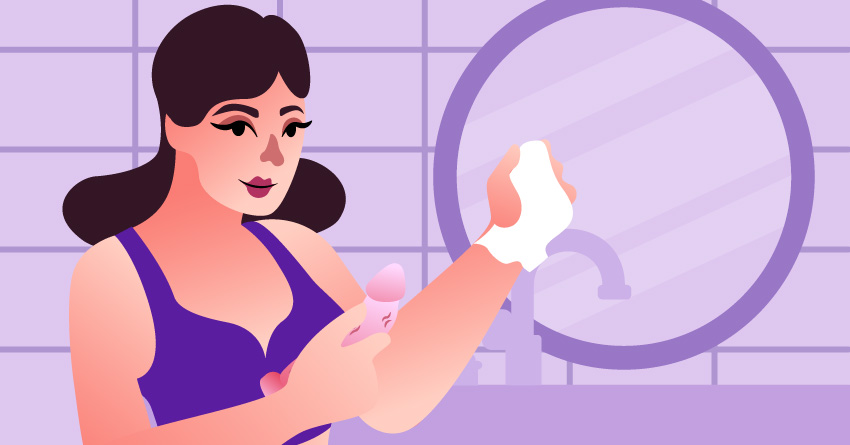 Drying your toy well with a clean towel is a must when ensuring your toys cleanliness. Wipe your toy with either a towel or some clean tissues 2-3 times to ensure dryness. You wouldn't want any liquid dripping on your toy when you store it away. 
5
Consider using condoms on your sex toy (especially if you're sharing toys).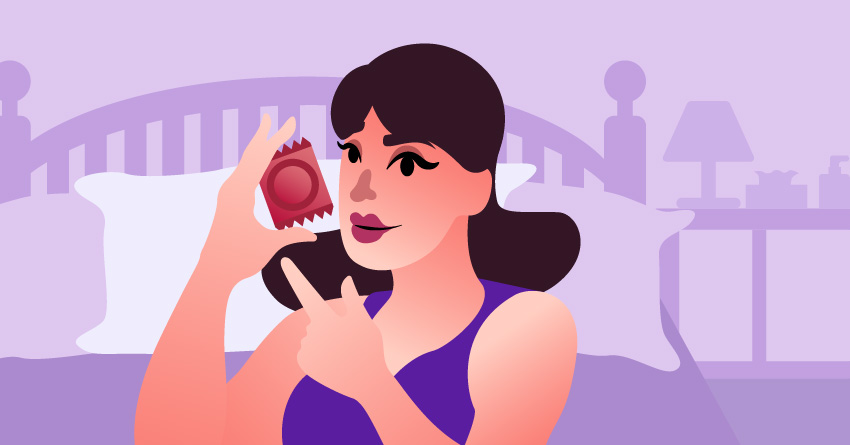 When sharing toys, you can use a new condom every time you use it. This is a great hack for those who don't love to clean sex toys and it's also a smart choice if sharing sex toys. So if ever you decide on using condoms, make sure any lube that you use won't erode the condom (oil-based lubes tend to do this).
6
Use sex toy cleaners.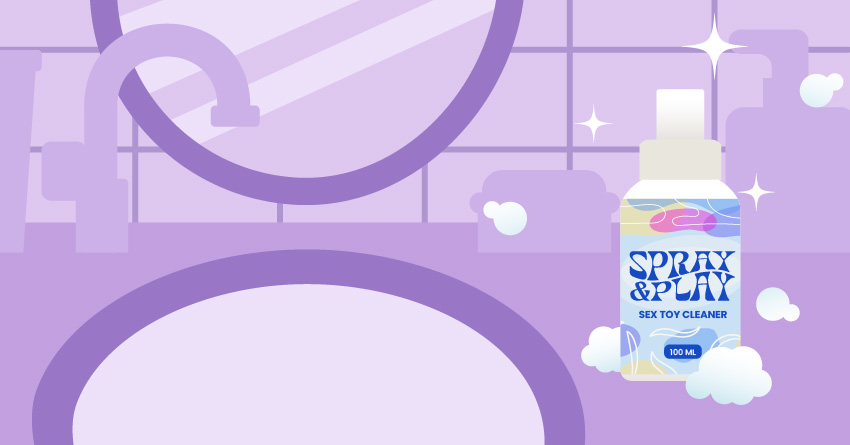 Keep a sex toy cleaner because it is a quick, discreet way to disinfect your toy without harming its material. And if you have an orgasm so powerful, you cannot get the motivation to move after. You can use a sex toy cleaner to give your toy a deep wash once you're good to get up.
7
If you're on a tight budget, use mild soap and water.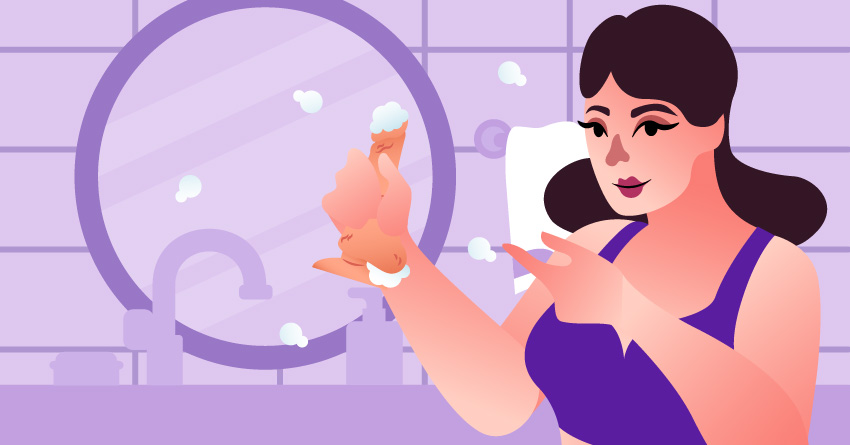 Going for mild soap and water is also a good choice to clean your sex toy. This is also a good option if you are on a budget and can't afford a sex toy cleaner. So, to begin, wash the toy in clean water and soap for 10 to 20 seconds. And finally, make sure to wash the areas that are most used on your body to ensure deep cleansing.
8
Consider getting toys from credible brands.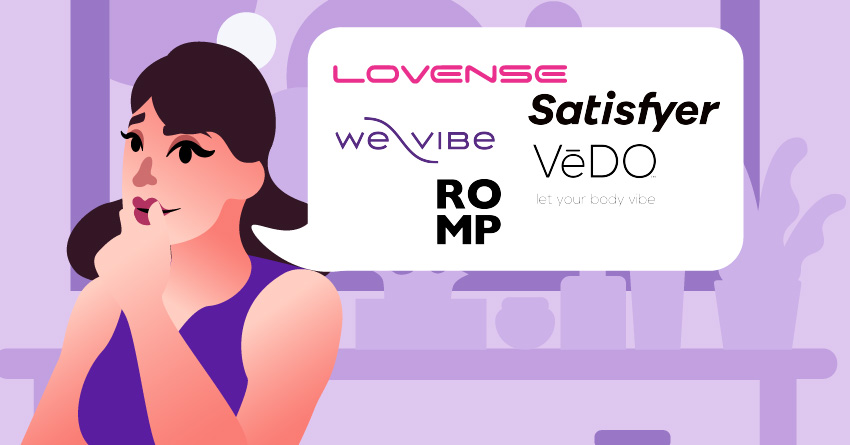 Consider buying from credible brands because this ensures you will be getting safe and high-quality products. If you plan to shop for the best sex toys, we recommend looking out for the following brands: Lovense, Satisfyer, SVAKOM, Vibease, Womanizer, We-Vibe, VeDO, and ROMP. Because these brands feature high-end vibrators, clit suckers, dildos, and more.
9
Use sex toys as intended.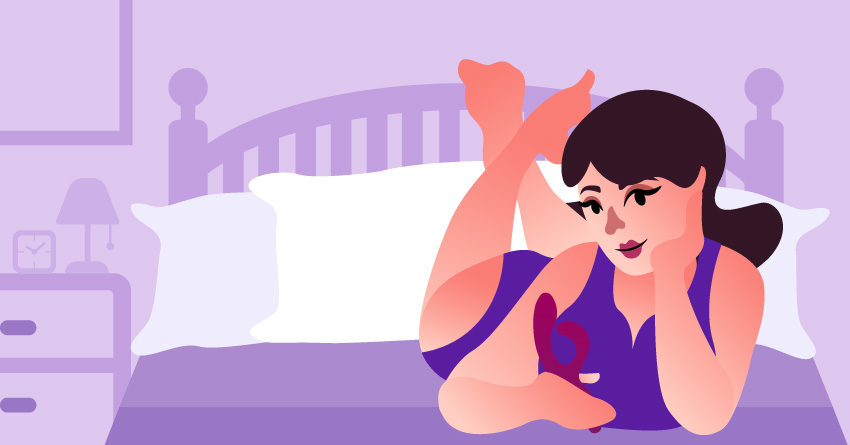 When you finally get a new sex toy, take your time to read its directions. Also, refrain from using household items as sex toys. As there have been records online of women still doing those and some even used bananas and cucumbers, for example.
10
Keep your sex toys in clean storage.
 
Placing your sex toys individually in a satin pouch  keeps the toy away from dust or unknown elements and it's also best to keep your toy away from prying eyes and children. Doing so will minimize exposure to dirt and dust and prevent contamination from other sex toys.
Frequently Asked Questions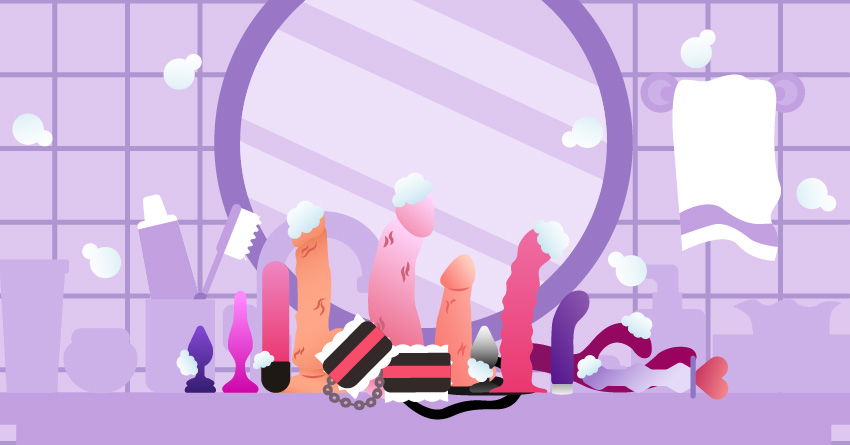 Cleaning your sex toys may seem like a simple process, but there is a lot to learn when you want to ensure cleanliness on the items that help you achieve a blissful climax. So if you still have more questions, we understand! We have an FAQ below for further sex toy cleaning queries.
1
Can I use the sex toy with my partner?
Yes, but remember that sex toys should be cleaned between every sex act and in between every partner. Condoms most certainly should be used to cover phallic-shaped toys for people who are sharing toys with a partner. This is because even if you diligently clean your toys, there is still a chance of transmitting infection.
2
What is the best way to clean a sex toy?
The best way to clean a sex toy is to know the material of your toy first and then adjust your cleaning method to that material. Then, if your sex toy is made with silicone, glass, stainless steel, or rubber, wash them with warm water, soap, or a sex toy cleaner. 
3
Can I use the sex toy right out of the box? 
This is a common query but, we recommend to not use your sex toy straight out of the packaging. It's best to clean the toy when it first arrives. Just as you would with underwear or a bra, you want to make sure your sex toy is fully cleaned before it touches your skin.
4
How do I determine the material of my toy?
Determining the material of your toy will be a massive help in learning how to clean it so check the toy's box or look it up online to learn its material. Note right off the bat that even if you clean your porous sex toys, you may not be able to fully remove all of the germs as you would with nonporous toys.
5
Which sex toy materials are best?
Sex toys come in a variety of materials, but for beginners, stay simple. Choose a vibrator made from medical-grade silicone because medical grade means hospital quality. So, do you prefer low-quality materials on your body? The tissues of the vagina and vulva are highly absorbent and more porous than skin in most other parts of the body, so you do not want to put any materials on or in it that isn't top-notch. 
6
Can I use the original packaging of my sex toy? 
We don't recommend keeping your toy in a box as it could still get germs from such a container. On the contrary, you could entirely keep your toys safe from the elements by using a satin pouch. Then, store them in a cool, dry place for the ultimate safe storage.
7
How do I know which toy is waterproof?
There is some confusion around this one because some toys say they are "waterproof" when what they mean is "splash proof." If your toy has a motor, it usually cannot be completely submerged in water. Moreover, if your sex toy can be submerged in water, it will say "water submersible" in the directions. If you're still unsure, you could ask the shop you bought it from and for sure, they'll know the answer to your query.
8
What kind of lube should I get to ensure my toy's longevity?
Water-based lubes are the best to use when using silicone sex toys. This is because silicone lube can degrade the quality of silicone toys. Your toys become less sanitary because it creates abrasions in the silicone where bacteria can grow.
9
Can I boil my sex toy to clean it? 
If your toy is constructed from Pyrex, silicone, or stainless steel, then it's best to sterilize it by submerging it in boiling water for a few minutes. Then, with strap-on dildos or similar motorized silicone toys, come with an insertable bullet vibrator, you can take out that part and let the hot water do its work.
10
Why should I even clean my sex toys?
If sexually transmitted infections (STIs) can be transmitted through sex, so can sex toys. Nearly all STIs can be transmitted through sex toys, especially toys inserted into the body or make mucosal contact. Moreover, if you want to continue using your sex toys safely, make sure to wash and clean your toys right. Also in turn, think of it as the small price to pay for experiencing post-climax heaven.
Takeaway
Putting in a little effort to clean your sex toys properly helps keep you and your partner safe. Also, doing these tips will help your sex toys stay in tiptop shape. 
Stick with high-quality toys, and if you're in doubt, you can throw over a condom before use. So, with all these tips, we hope you learned a lot about sex toy cleaning and apply it in your daily hygiene!