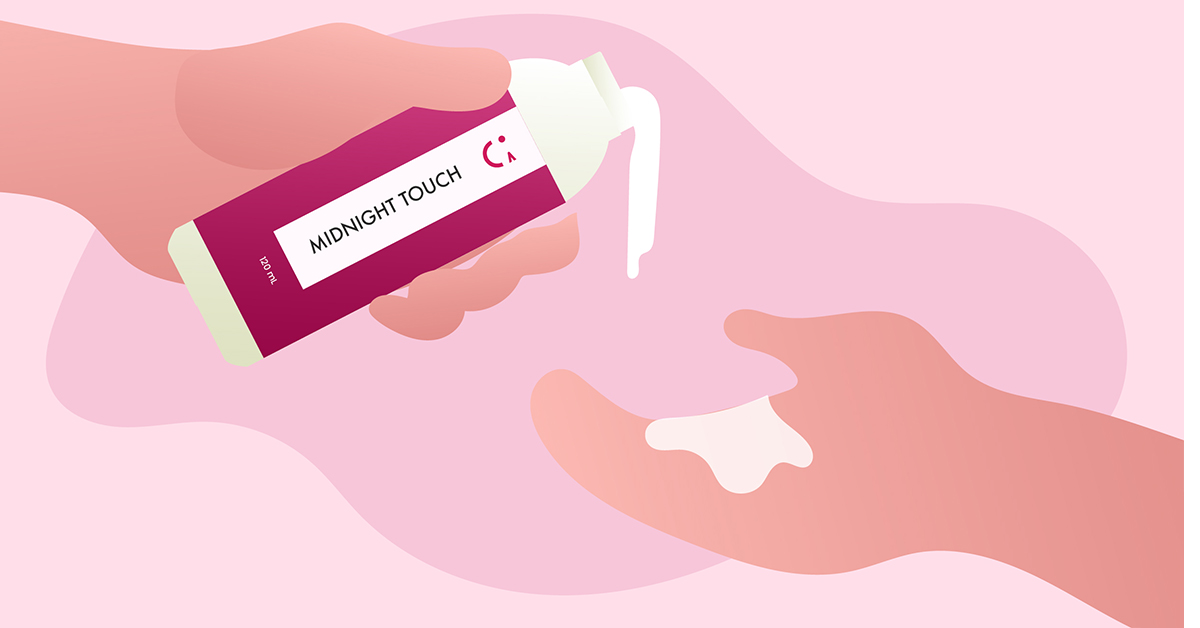 When you think of people who use lube during sex, you're probably thinking that they're experiencing vaginal dryness, or that they're no longer aroused with their partners. Well, we suggest shrugging off those thoughts—lube isn't just for people who suffer from vaginal dryness! You can use lube at any age as it can simply make your sexperience more pleasurable.
Thankfully, this traditional mindset about sexual lubricants is starting to fade in modern times. According to this research from ScienceDaily, 65.5% of women indicated that using sexual lubricants made intercourse more comfortable and pleasurable for them.
Now, if you're someone who is still adamant to use lubricant, have negative notions about lube, or simply curious about what lube is all about, keep on reading. For this guide, we will be talking about sexual lubricants and how it can amp up your sex life.
What is Lube & Why You Should Use It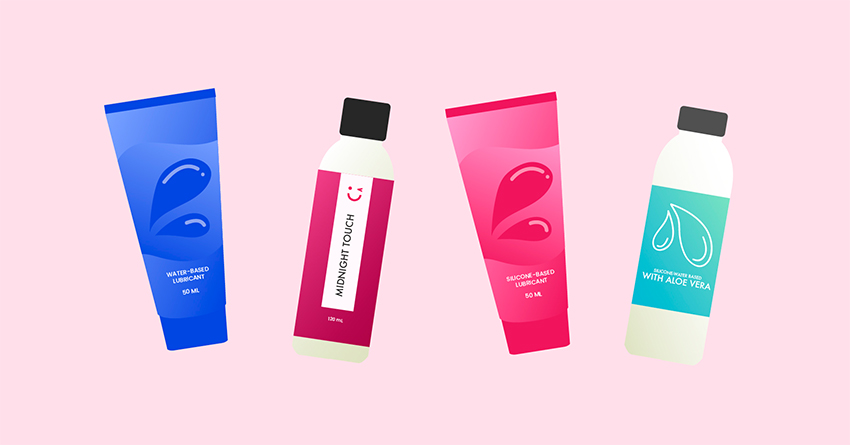 Lube, also known as vaginal or sexual lubricants, is a liquid that's made for sexual pleasure and comfort. They make your intimate area more wet and slippery, making penetrative sex a lot easier. With lube, a guy can simply glide inside of his partner without a hitch.
"B-but women self-lubricate, remember? They get so wet down there!"
Yes, women normally self-lubricate when they're aroused. But the thing is, certain factors such as menopause, stress, and medications can prevent a woman from self-lubricating. They can be sooo aroused, but the secretions just don't come out. It's normal for women to experience this at times—that's why lube is there to be their friend in bed.
How to Use Lube?
Unsure on how to use it? Well, you use lube during sex or masturbation as if it's a lotion. For vaginal or anal sex, squeeze the contents from the bottle into your vaginal/anal opening as well on the tip of the penis. Spread it evenly then start thrusting. When using sex toys, you can either put some lube on the toy or in your anal/vaginal opening.
Other Benefits of Using Lube
Sexual lubricants are helpful in other forms of sex and poses other benefits, such as the following:
Protect women from vaginal tearing and pain during sex.
Great for foreplay activities such as a blowjob or a sensual massage.
You'll feel new sensations when you use lube during sex.
Using flavored ones can make oral sex more fun.
Can help you accommodate a well-endowed guy.
Types of Lube
As you've read the benefits above, you're probably more interested in trying this bad boy out, do you? But before you start adding lubricants in your virtual shopping cart, we suggest knowing the different types of sexual lubricants first. This is to ensure that you're using the proper type of lube.
Will you use lube during sex? Gonna use lube during masturbation? Are there sex toys involved in the play? There's a type of lubricant designated for that. Read away!
1

Water-Based Lube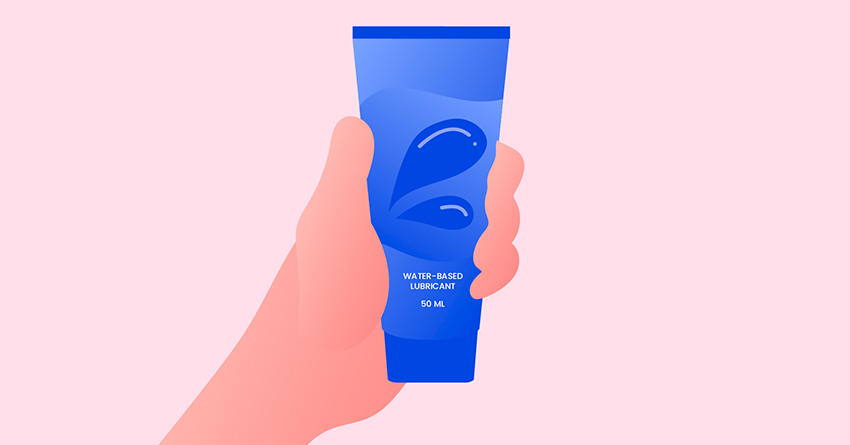 If you're looking for a type of lube that's versatile, you can surely rely on this one. You can basically use water-based lube on any sexual activity— even the ones involving sex toys. It's safe to use with condoms (both latex and non-latex). It also doesn't stain your sheets and can be easily washed off with water. So if you're planning to use lube during sex, we suggest going for this type.
As for the cons, some variants tend to dry out easily, so you may need to reapply the lube throughout the deed.
Perfect for: Any sexual activity—a great sexytime buddy!
2

Oil-Based Lube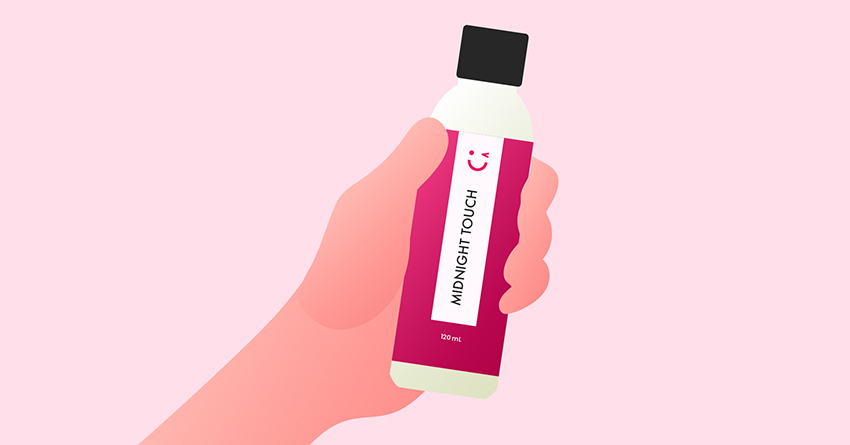 If you don't like the idea of reapplying lube throughout the deed, then this one may work best for you. This type of lube is usually composed of nut and vegetable oils. Due to its natural properties, you can safely ingest most variants under this category.
However, oil-based lube can increase the chances of a ripped latex condom. It also tends to stain your sheets and clothes. Not only that, but it can also increase your risk of getting infections and irritations down there. So a note of caution, make sure to use this type carefully or simply use it on non-penetrative activities instead, such as sensual massages.
Perfect for: Sensual massages.
3

Silicone-Based Lube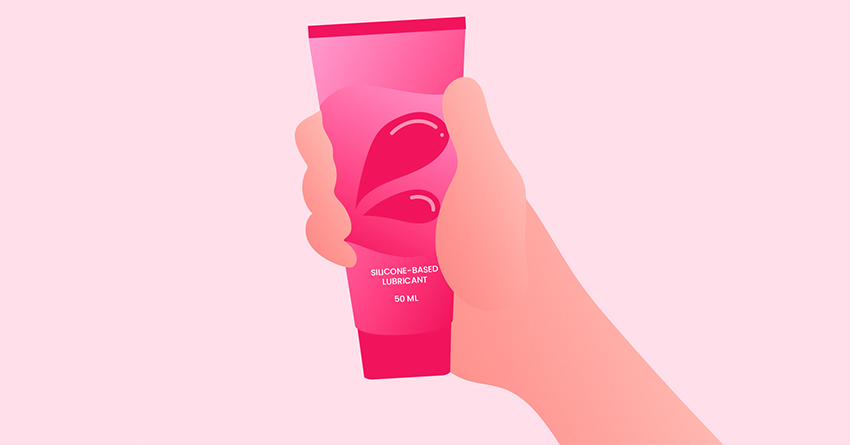 If you're looking for something less risky but lasts longer than water-based lubricants, using a silicone-based lube could be your best bet! Most variants under this type are hypoallergenic, which is great for people with sensitive skin. You also don't need to reapply it more often as compared to water-based lubes, making it a great lube for penetrative and anal sex. Also, if you're planning to have shower sex, definitely use this one as the water-based lubes will wash off as soon as you're under the showerhead.
As for the downside, this type of lube can damage the surface of your silicone toys. So if you're going to have a solo session with your favorite silicone dildo, we suggest using the water-based one instead of this.
Perfect for: Couple sex and shower sex.
4

Hybrid Lube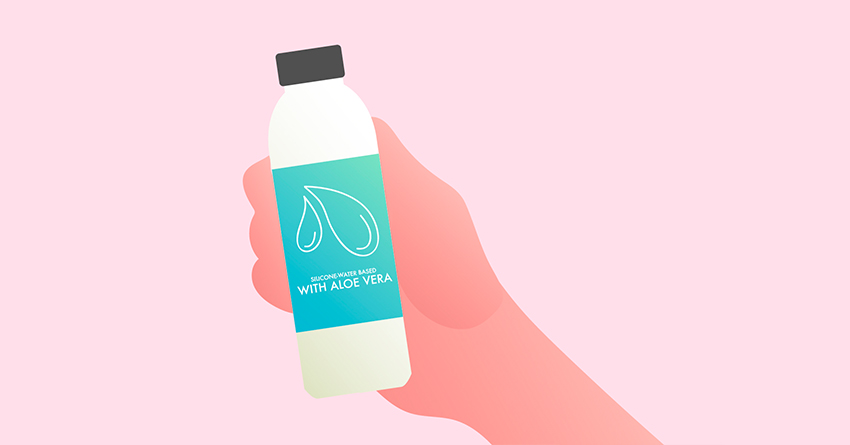 This type is slowly emerging in the lube market. As the name suggests, this type of lube is made up of combined components of the 3 types that we've mentioned above. Hybrid lube is meant to cater to specific needs. For example, you want a long-lasting lube like the silicone-type but don't want to ruin your dildos—you get a silicone-water based lube! Hybrid lubes also include new compositions that you usually don't get from your normal lubricants, such as Aloe Vera. Now, having this type could be very helpful but take note that this type is still new in the game. Be cautious when picking a lube under this type.
Perfect for: Your specific needs.
10 Ways to Use Lube During Sex
As you've learned about the different types of lube, let's now dive in on the different ways to use lube during masturbation and sex. This will help you have a safe and hassle-free experience when you use lube during sex and other intimate activities.
1

Use it for vaginal penetration.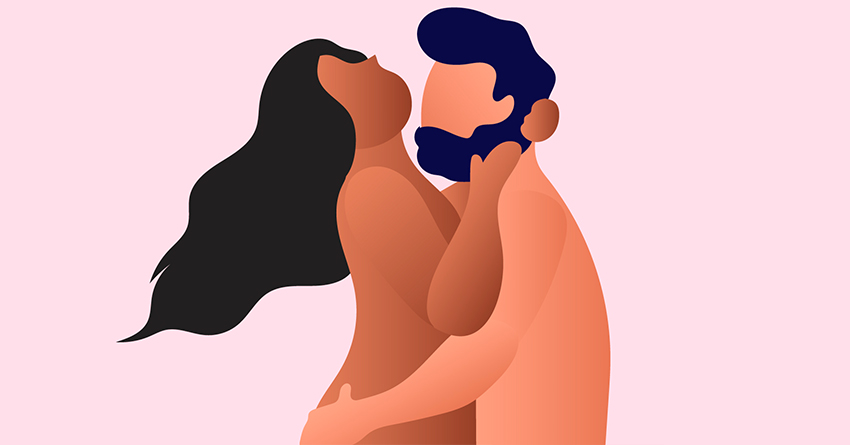 Let's start with the most obvious one—vaginal penetration. For our female readers out there, if you're experiencing discomfort or pain during vaginal sex, we suggest using a lubricant to ease out the friction. It's normal not to be fully wet, even if you're sooo aroused. Lube works for any age, so don't get embarrassed or feel like a "granny" just because you're using a sexual lubricant.
There are no specifics on how to use lube during sex. It's up to you if you're going to apply it directly to your vagina or if you're going to spread it in your hands first. As for the amount of lube, start with a dime-size dollop then increase the amount if needed.
Another note, make sure you're using a water-based or silicone-based lube. Yeah, you can gamble with oil-based ones but it can pretty much cause you vaginal infections, so be careful about that.
2

Use it during anal sex.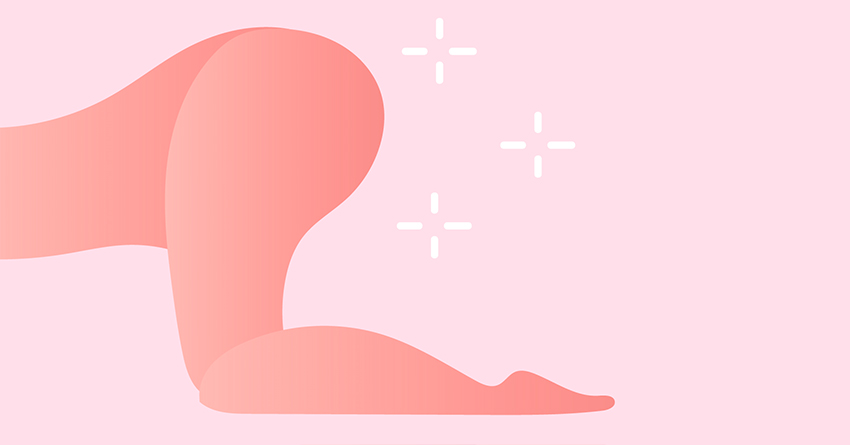 It's a must. Lube is a requirement when it comes to anal sex. Unlike the hoely vagina, your anus cannot self-lubricate. For your beau to swiftly enter the backdoor, you need to use lube during sex.
Same with vaginal sex, there's no wrong way of using lube during anal intercourse. Just apply it liberally and you're good to go.
3

Make it your masturbation buddy.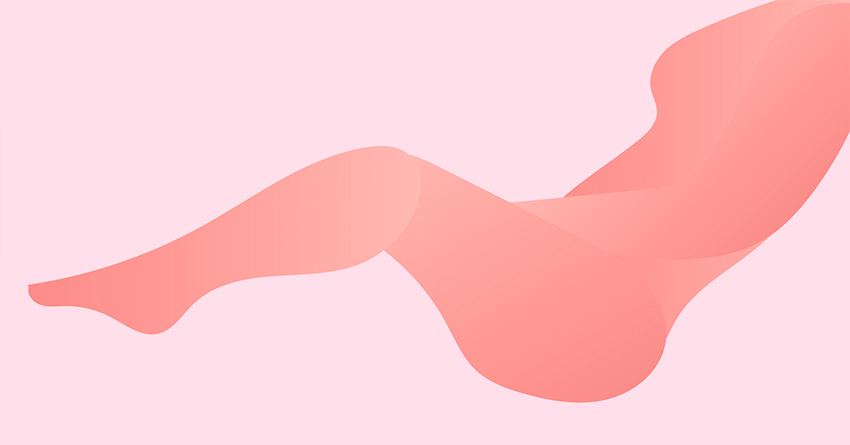 Yes, you can use sexual lubricants during your solo play. It actually improves the sensations you'll get from fingering and handjobs. If you have dry hands, you don't necessarily have to put hand lotions anymore before the play. When you use lube during masturbation, just put a few drops of water-based lube in your hands/fingers for a smoother feel. Lube can also be handy when you're masturbating with sex toys. More on that in the next section.
4

Use lube on your sex toys.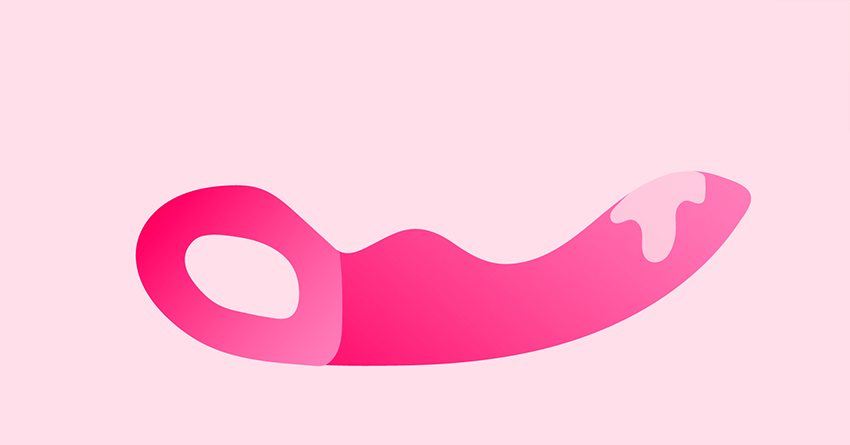 If you're playing sex toys that involve penetration of some kind, such as vibrators, dildos, butt plugs, and prostate massagers, using lube is a must! It amplifies the pulsating sensations that you get from these toys and makes insertion so much easier. When you use it during masturbation or sex involving toys, put a few drops on the tip of your sex toy and anal/vaginal opening. Turn the toy on and enjoy the throbbing sensations!
Take note though, if your sex toy is made with silicone, go for water-based lube (or hybrid ones). Using silicone-based lube for your love toys can deteriorate it.
5

Use it when you're giving a sensual massage.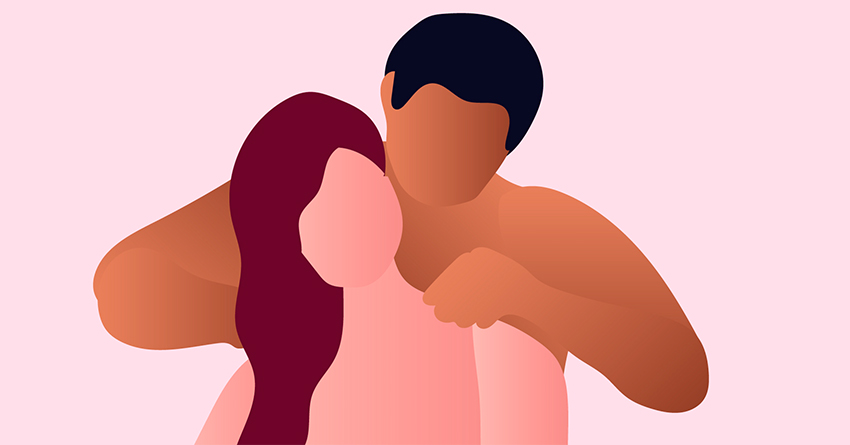 Looking for a way to spice up the bedroom? Start your sexytime by giving your partner a sensual massage. For a better sensation, use a warming lube—it relaxes the muscles in just a few minutes.
Squeeze a dollop of lube onto your hands. Start slow, giving your partner some time to relax. Give light strokes on their chest, shoulders, and back, just like a regular massage sesh. After giving them a gentle massage, proceed on touching their erogenous zones, such as the neck, chest, thighs, and buttocks. Take turns on exploring each other's bodies before going in for the main action.
6

Use it while dry-humping your partner.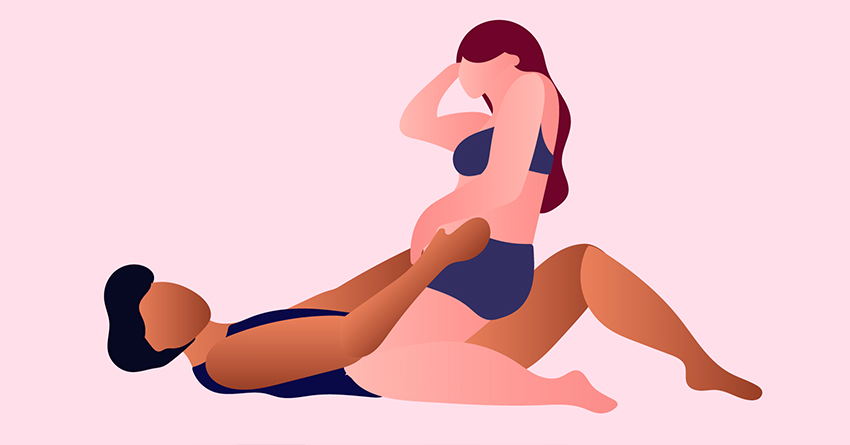 We get that there's a sense of irony for using lube during a dry humping sesh, but seriously, it will make the experience a lot pleasurable. Since you're grinding on each other's genitals, the friction from this act can be too much. When you use lube during this sex activity, your intimate areas glide more smoothly.
7

Dab some lube to perform better on oral sex.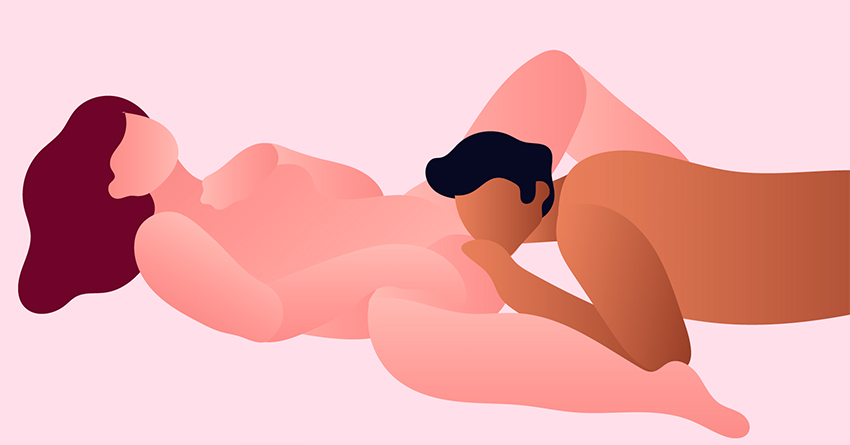 The natural taste of a vagina can be an acquired taste. Some of you may love it, while others might find it repulsive. We suggest talking to your partner about it and ask her to do some minimal changes to her diet. But in the meantime, you can resolve this issue by using flavored lube – but make sure it's an edible one. Using lube while eating her out will not just bring a new smell and flavor, but can also add more lubrication, making your tongue-flicking moves a lot more pleasurable for her.
As for our readers who are into blowjobs, you'll definitely be giving him a grand time by using lube. As they say "The sloppier, the better." Just put a few drops on your hands and massage his penis until it gets all wet. Don't put lube directly on the head of his cock as it can cause infections. Once it's all lubed up, you're good to go.
8

Put drops of lube inside your condom.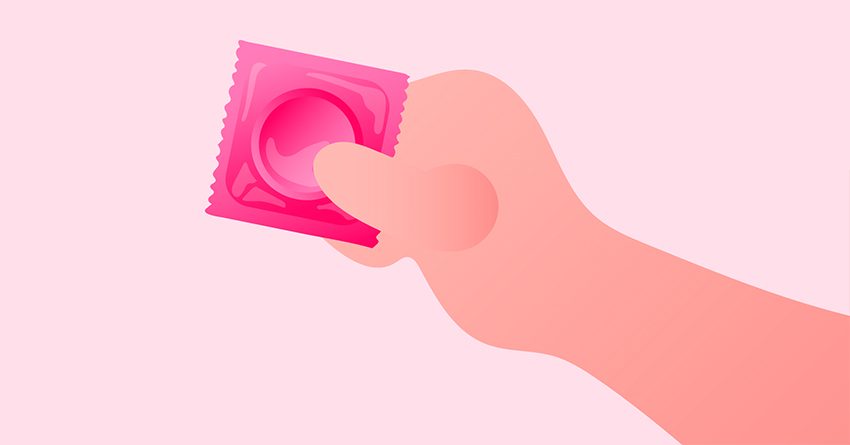 For our male readers who aren't keen on using condoms because it brings less sensation, here's a suggestion. Add a few drops of lube in your latex condom before you unroll it. It increases the sensitive feeling while still being protected. Just steer away from oil-based lube for this as it can actually break your condom.
9

Use it as part of temperature play.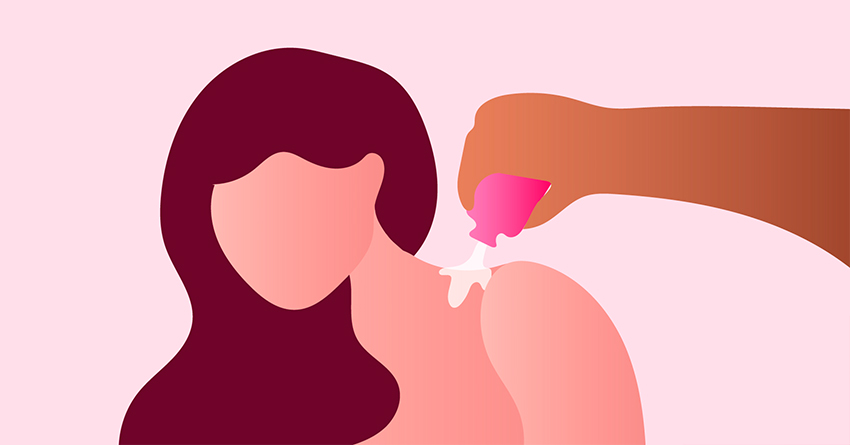 You usually use lube during sex for convenience, but for this one, lube is simply used for fun. If you like temperature play, you can use warming or cooling lubricants to engage in this play. It's up to you if you want massages or simply want penetrative action. You can also use these temperature-changing lubricants with ice or massage candles for maximum pleasure.
10

Use it to take your guy's orgasm to the next level.
Here's a nifty trick for you. During sex, dab some lube onto his perineum. It's the spot between his scrotum and anus that gets super sensitive. When he's about to reach orgasm, just lightly tap your finger on the spot—this will send pulsating sensations on his body.
Tips When Using Lubricants
You've learned the types. You've learned the ways to use lube during sex and masturbation. Now, you're probably amped up to buy that strawberry flavored lube—but wait a sec. Here are some reminders when using sexual lubricants.
Don't use lube during sex when they contain harmful ingredients. Steer away from lubes that are made with glycerin, nonoxynol-9, chlorhexidine gluconate, and propylene glycol.
Use the right lube for every sexual activity. There's a type of lube for everything—check again the earlier section above!
If you're trying to conceive, be mindful of the lube that you're using. Studies are suggesting that silicone and water-based lubricants reduce the sperm's mobility.
Just use the right amount. Unless you're having anal sex, there's no reason to douse your vagina/hands with too much lube.
If your sheets, carpet, or clothes get stained from lube, use a dish soap that cuts through grease to remove the lube stain. 
Takeaway
As the saying goes, "Lube is your friend!". There's some truth in this quote, as sexual lubricants help get through some minor issues in the bedroom. Whether you're going solo or duo, you'll surely have a grand time with sexual lubricants.
If we haven't emphasized this enough, we will remind you it's normal to use lube at any age. You can also use lube during masturbation as it can be very handy for your fingers or sex toys.  With that being said, it's time to stop getting embarrassed just because you use lube during sex. You might not realize it, but the amazing sex is just a squeeze away.