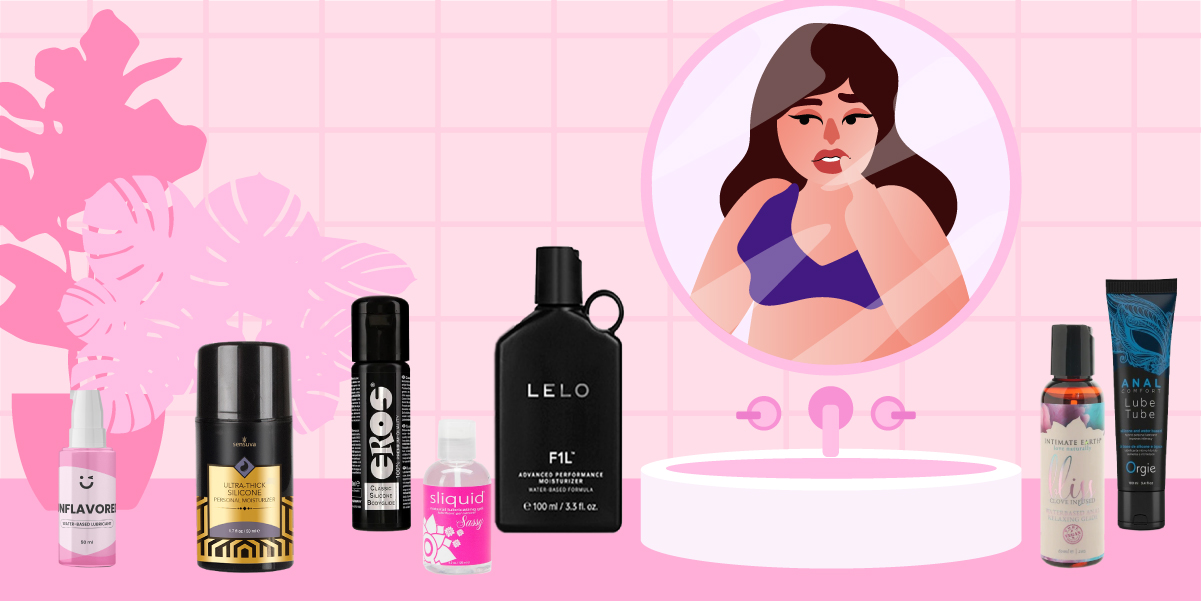 When you think of people who use lube during sex, you're probably thinking that they're experiencing vaginal dryness, or that they're no longer aroused with their partners. Well, we suggest shrugging off those thoughts—lube isn't just for people who suffer from vaginal dryness! You can use lube at any age as it can simply make your sexperience more pleasurable.
Thankfully, this traditional mindset about sexual lubricants is starting to fade in modern times. According to this research from ScienceDaily, 65.5% of women indicated that using sexual lubricants made intercourse more comfortable and pleasurable for them.
Now, if you're someone who is still adamant to use lubricant, have negative notions about lube, or simply curious about what lube is all about, keep on reading. For this guide, we will be talking about sexual lubricants and how it can amp up your sex life.
What is Lube & Why You Should Use It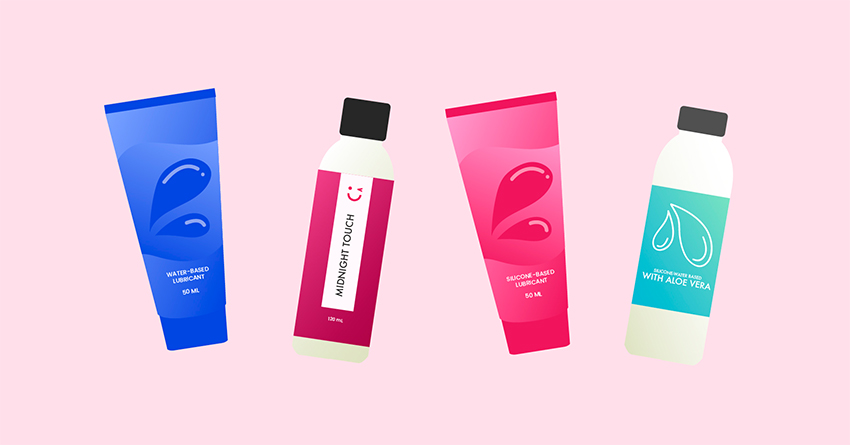 Lube, also known as vaginal or sexual lubricants, is a liquid that's made for sexual pleasure and comfort. They make your intimate area more wet and slippery, making penetrative sex a lot easier. With lube, a guy can simply glide inside of his partner without a hitch.
"B-but women self-lubricate, remember? They get so wet down there!"
Yes, women normally self-lubricate when they're aroused. But the thing is, certain factors such as menopause, stress, and medications can prevent a woman from self-lubricating. They can be sooo aroused, but the secretions just don't come out. It's normal for women to experience this at times—that's why lube is there to be their friend in bed.
How to Use Lube?
Unsure on how to use it? Well, you use lube during sex or masturbation as if it's a lotion. For vaginal or anal sex, squeeze the contents from the bottle into your vaginal/anal opening as well on the tip of the penis. Spread it evenly then start thrusting. When using sex toys, you can either put some lube on the toy or in your anal/vaginal opening.
Benefits of Using Lube
Sexual lubricants are helpful in other forms of sex and poses other benefits, such as the following:
Protect women from vaginal tearing and pain during sex.
Great for foreplay activities such as a blowjob or a sensual massage.
You'll feel new sensations when you use lube during sex.
Using flavored ones can make oral sex more fun.
Can help you accommodate a well-endowed guy.
Types of Lube
As you've read the benefits above, you're probably more interested in trying this bad boy out, do you? But before you start adding lubricants in your virtual shopping cart, we suggest knowing the different types of sexual lubricants first. This is to ensure that you're using the proper type of lube.
Will you use lube during sex? Gonna use lube during masturbation? Are there sex toys involved in the play? There's a type of lubricant designated for that. Read away!
1

Water-Based Lube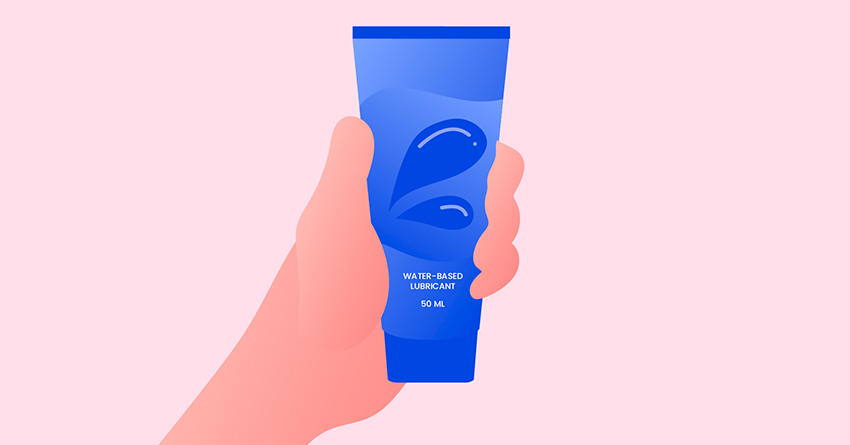 If you're looking for a type of lube that's versatile, you can surely rely on this one. You can basically use water-based lube on any sexual activity— even the ones involving sex toys. It's safe to use with condoms (both latex and non-latex). It also doesn't stain your sheets and can be easily washed off with water. So if you're planning to use lube during sex, we suggest going for this type.
As for the cons, some variants tend to dry out easily, so you may need to reapply the lube throughout the deed.
Perfect for: Any sexual activity—a great sexytime buddy!
2

Oil-Based Lube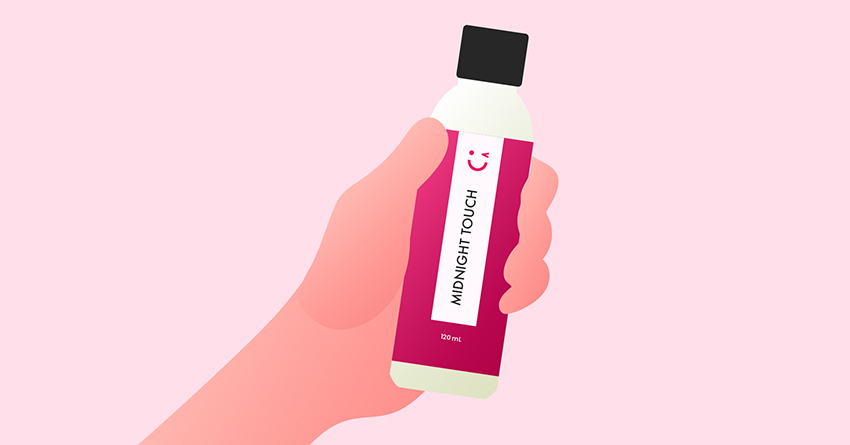 If you don't like the idea of reapplying lube throughout the deed, then this one may work best for you. This type of lube is usually composed of nut and vegetable oils. Due to its natural properties, you can safely ingest most variants under this category.
However, oil-based lube can increase the chances of a ripped latex condom. It also tends to stain your sheets and clothes. Not only that, but it can also increase your risk of getting infections and irritations down there. So a note of caution, make sure to use this type carefully or simply use it on non-penetrative activities instead, such as sensual massages.
Perfect for: Sensual massages.
3

Silicone-Based Lube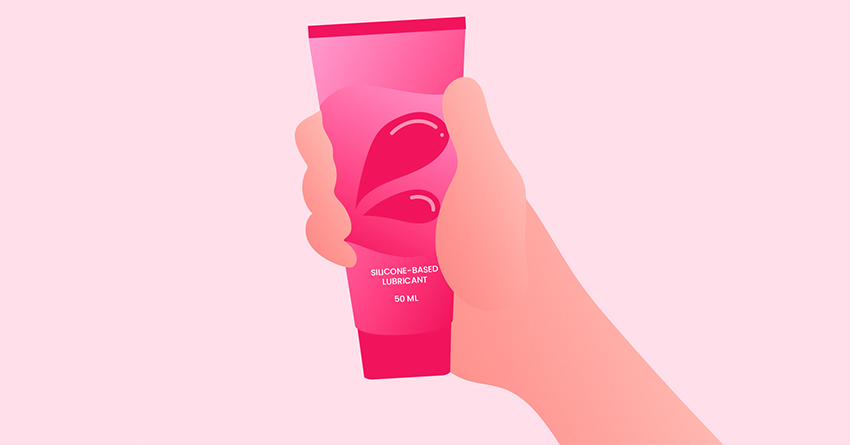 If you're looking for something less risky but lasts longer than water-based lubricants, using a silicone-based lube could be your best bet! Most variants under this type are hypoallergenic, which is great for people with sensitive skin. You also don't need to reapply it more often as compared to water-based lubes, making it a great lube for penetrative and anal sex. Also, if you're planning to have shower sex, definitely use this one as the water-based lubes will wash off as soon as you're under the showerhead.
As for the downside, this type of lube can damage the surface of your silicone toys. So if you're going to have a solo session with your favorite silicone dildo, we suggest using the water-based one instead of this.
Perfect for: Couple sex and shower sex.
4

Hybrid Lube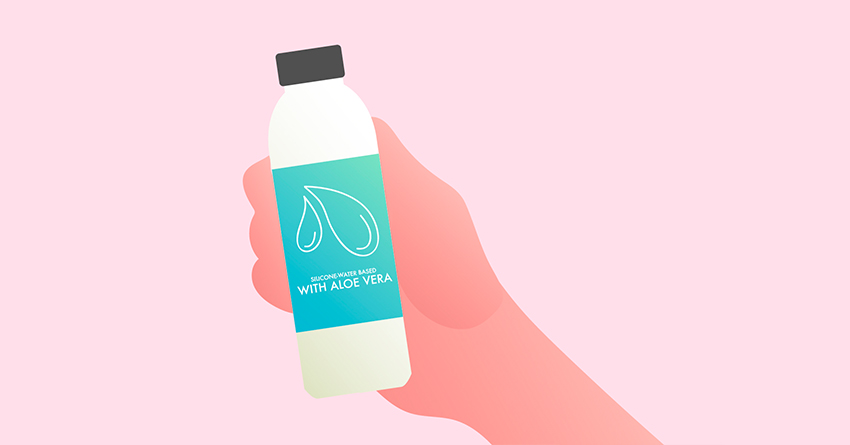 This type is slowly emerging in the lube market. As the name suggests, this type of lube is made up of combined components of the 3 types that we've mentioned above. Hybrid lube is meant to cater to specific needs. For example, you want a long-lasting lube like the silicone-type but don't want to ruin your dildos—you get a silicone-water based lube! Hybrid lubes also include new compositions that you usually don't get from your normal lubricants, such as Aloe Vera. Now, having this type could be very helpful but take note that this type is still new in the game. Be cautious when picking a lube under this type.
Perfect for: Your specific needs.
Different Ways to Use Lube
As you've learned about the different types of lube, let's now dive in on the different ways to use lube. This will help you have a safe and hassle-free experience when you use lube during sex and other intimate activities.
1

Use it for vaginal penetration.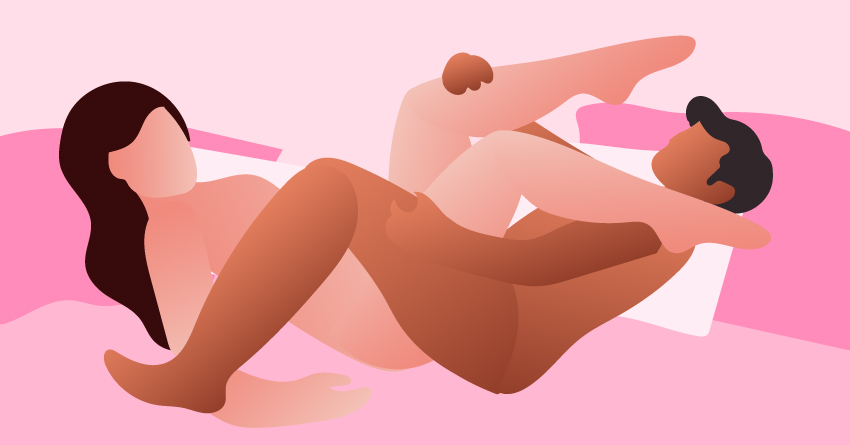 Let's start with lube's most common purpose—vaginal penetration. For our female readers, if you're experiencing discomfort or pain during vaginal sex, we suggest using a lubricant to ease the friction. It's normal not to be fully wet, even aroused. Lube works for any age, so don't get embarrassed or feel like a "granny" just because you're using a sexual lubricant.
There are no specifics on how to use lube during sex. You can apply it directly to your vagina or spread it in your hands first. As for the amount of lube, start with a dime-size dollop, then increase the amount if needed.
Another note: Make sure you're using a water-based or silicone-based lube. You can gamble with oil-based ones, which can cause vaginal infections, so be careful.
2

Use it for anal penetration.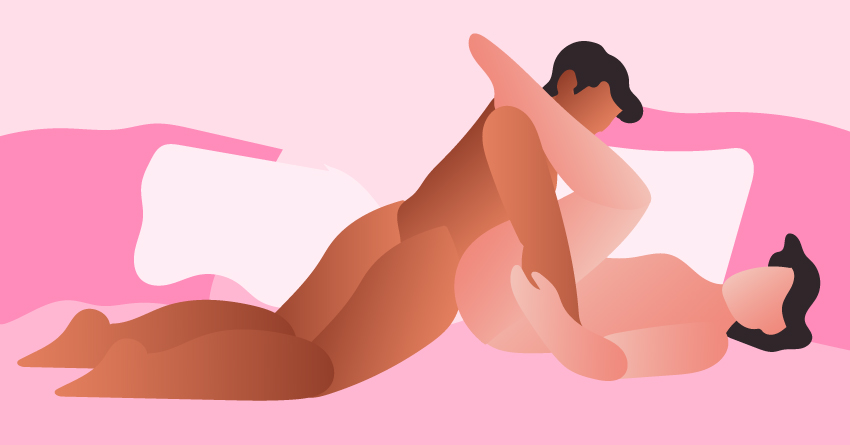 It's a must. Lube is a requirement when it comes to anal sex. Unlike the vagina, your anus cannot self-lubricate. For your beau to swiftly enter the backdoor, you need to use lube during sex.
Same with vaginal sex, there's no wrong way of using lube during anal intercourse. Just apply it liberally, and you're good to go.
3

Use it to level up your handjob game.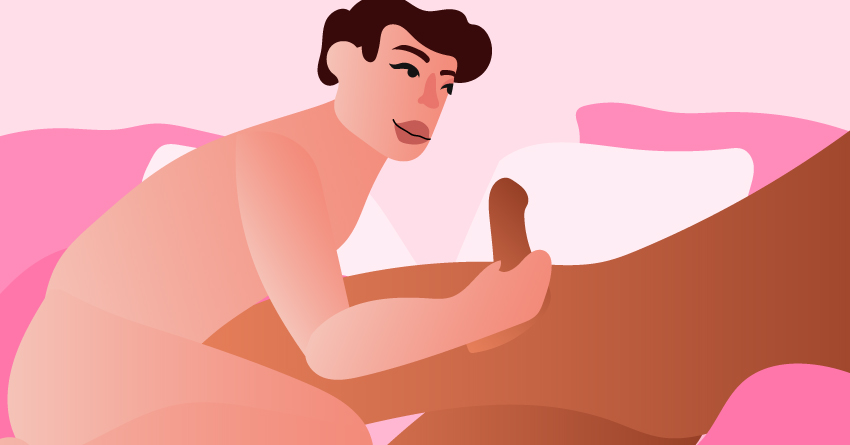 A dry handjob is a big no-no. Not only is it difficult for you to stroke your partner's penis, but it can also result in skin irritation. Some use saliva, but it may not be enough to sustain a few minutes of the session, so we highly recommend lube.
A personal lubricant allows your hand to glide effortlessly, creating a sensual and comfortable sensation. You can choose from different types of lube, such as warming or tingling varieties, to introduce new sensations and intensify pleasure. As for the type, anything but oil-based lubricant can work for handjobs.
4

Use it to make your blowjob sloppier.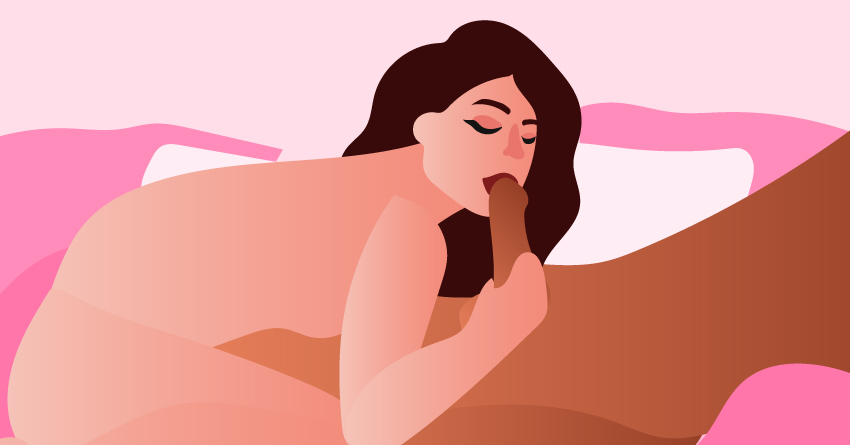 The sloppier the blow job is, the better sensation your man feels. If your spit isn't cutting it, use lube, specifically an edible and water-based lubricant. Applying a small amount of lube to the penile shaft provides a smoother groove between your mouth and your partner's dick. There are also flavored lubes that you can use to make the experience better on your end.
5

Use it for an anal-icious rimming sesh.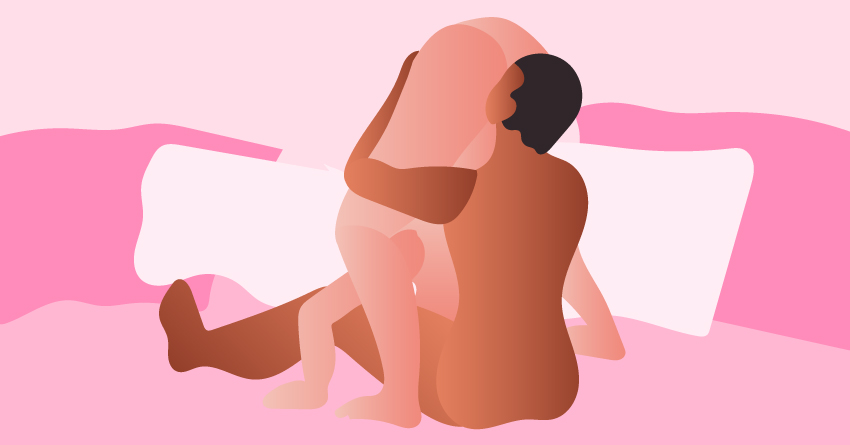 If you're pretty unfamiliar with rimming, it's a sexual activity wherein the giver is licking their partner's butthole. Yes, it may be a squeamish thought for some, but others are incredibly turned on with the act. If you're one of them, you can use a flavored lubricant to make your licking sesh better. 
6

Use it during your footjob sesh.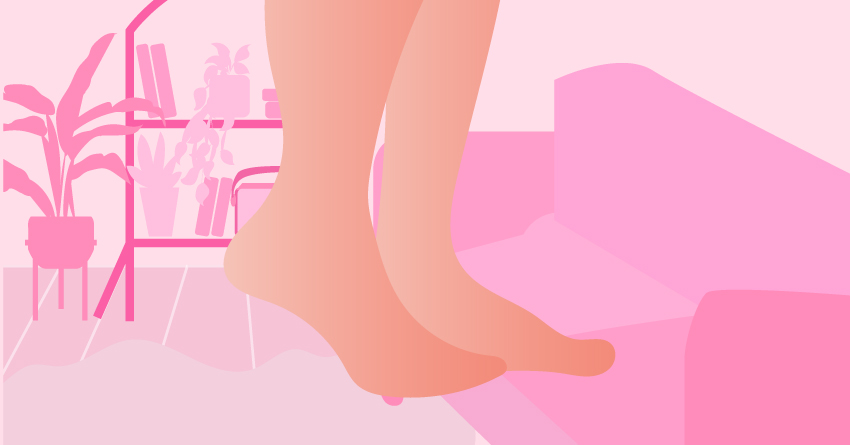 A footjob is a fun yet challenging sex activity for givers. You must coordinate your feet to stimulate your partner's penis or clitoris. You need all the help you can get, including using a lube.
The lubrication allows your feet to slide effortlessly along your partner's penis, mimicking the sensation of penetrative sex. A silicone-based or hybrid lube might work best for this purpose.
7

Use it as an alternative to food play.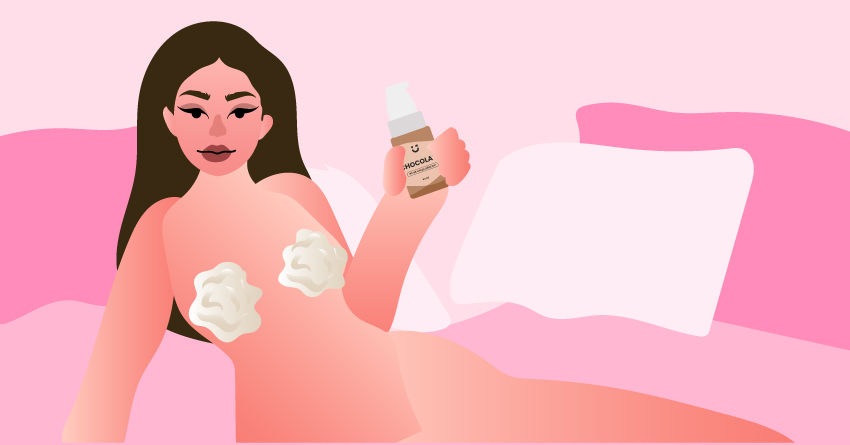 Food play is a sensual act that involves applying food items to each other's bodies and licking them off. It sounds fun but can be messy and potentially irritating if done recklessly. If you want to avoid the pitfalls but still have that finger-licking-good experience, we recommend using flavored lubricants. Dab the product all over your external erogenous zones and let your partner lick them all up.
8

Use it in a condom.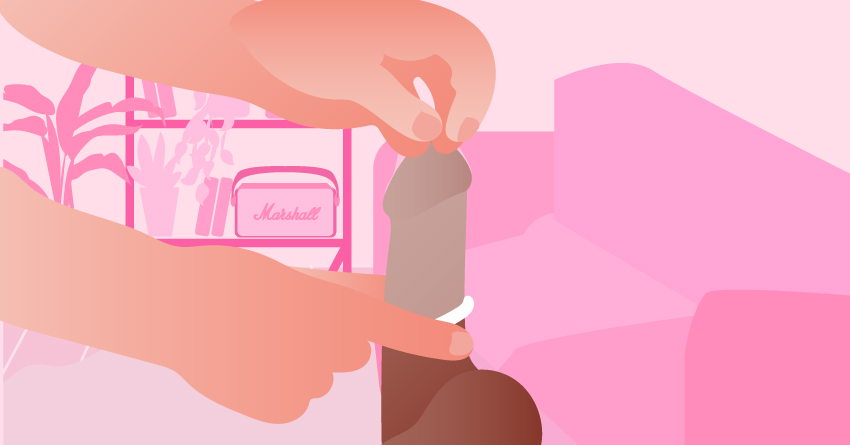 For our male readers who aren't keen on using condoms because they bring less sensation, here's a suggestion. Add a few drops of lube to your latex condom before you unroll it. It increases the sensitive feeling while still being protected. Avoid oil-based lube for this, as it can break your condom.
9

Use it during a yoni massage.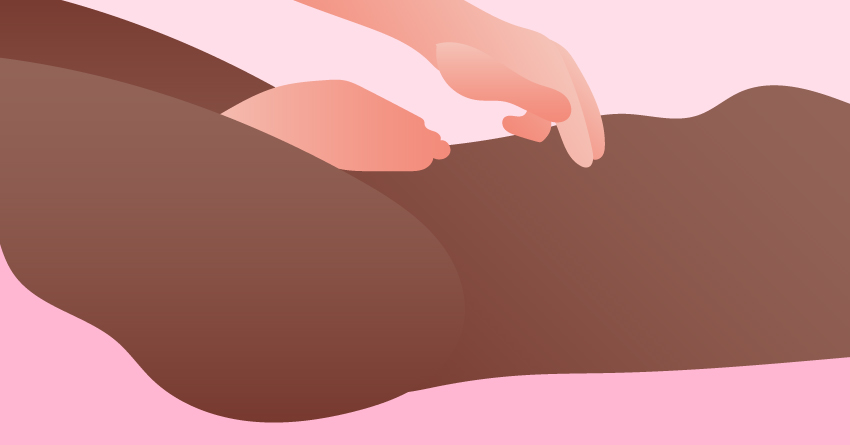 A yoni massage is a sensual practice that uses specific massaging techniques in the vulva. It focuses more on relaxation than orgasms, so most women love having it as part of their foreplay.
If you want to give your lady a nice yoni massage, don't use regular massage oils, as they irritate your partner's sensitive vulva. Go with water or hybrid-based lubricants. It can enhance the experience by reducing friction and allowing for smoother, more comfortable movements. Make sure to go with a relaxing scent of lube to enhance the experience further.
10

Use it for lingam massage.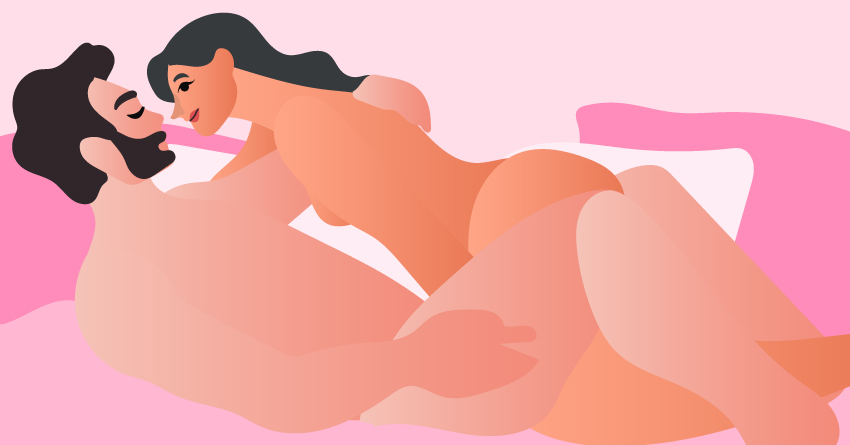 A lingam massage is the male equivalent of the yoni massage, aiming to provide relaxation and arousing satisfaction to your partner. Like with yoni, using a lubricant can enhance the experience since there's less friction. Using lube over regular massage oils is also better since the genitals are more sensitive than other body areas.
11

Use it when engaging in navel play.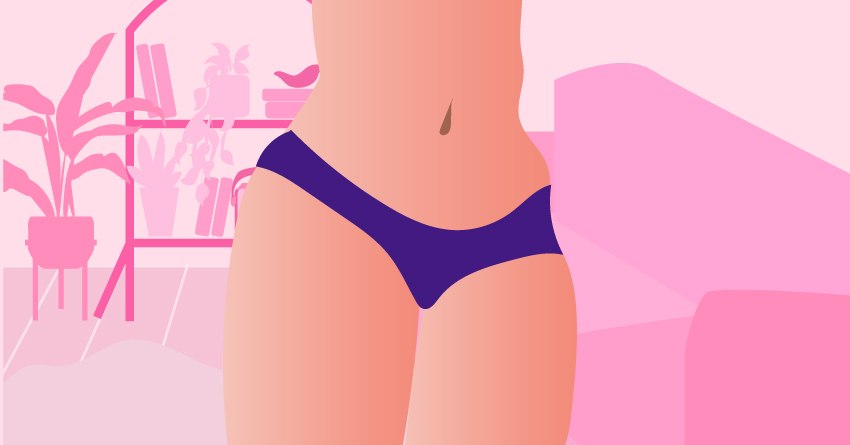 You're probably going "huh?" when reading the title above, but yes, some people enjoy stimulating their partner's navel or getting their navel stimulated. They usually use fingers, toys, tongue, and even penis to please this small yet incredibly sensitive spot. Applying a small amount of lube to the area around the navel can enhance the sensations, making touch more pleasurable and exciting.
12

Use it for your cunnilingus sessions.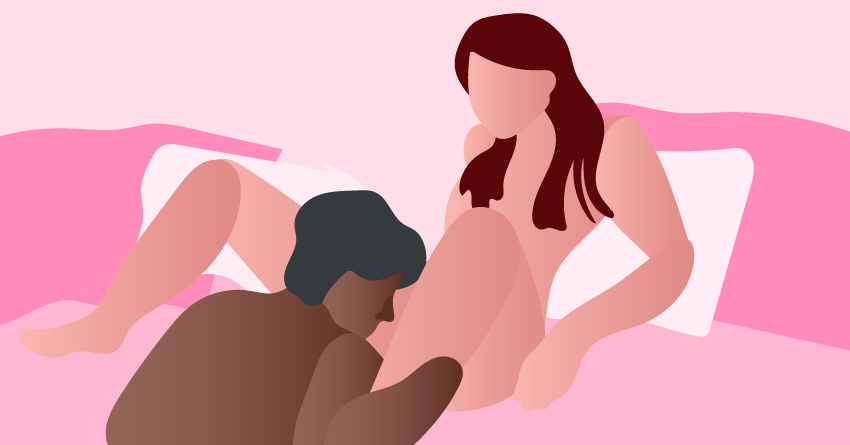 The natural taste of a vagina can be an acquired taste. Some of you may love it, while others might find it repulsive. You can resolve this issue by using an edible flavored lube. Using lube while eating her out will bring a new smell and flavor and add more lubrication, making your tongue-flicking moves much more pleasurable.
13

Use it with your clit sucker.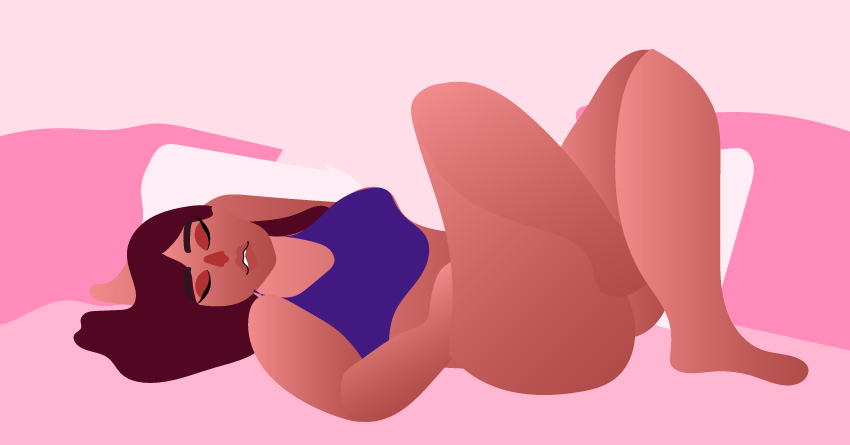 Clit suckers, also known as suction or air pulse toys, have gained popularity for their unique ability to provide intense, targeted stimulation to the clitoris, known to be the pleasure center of the female body.
It's safe to use a clit sucker without a lubricant. However, it may not be as pleasurable nor comfortable since there's too much friction between the toy and your sensitive clitoris. Using a water-based lubricant is highly recommended when using a suction toy. It brings out the cunnilingus-like sensations, and you can even easily glide the toy in different parts of your vulva.
14

Use it with a dildo.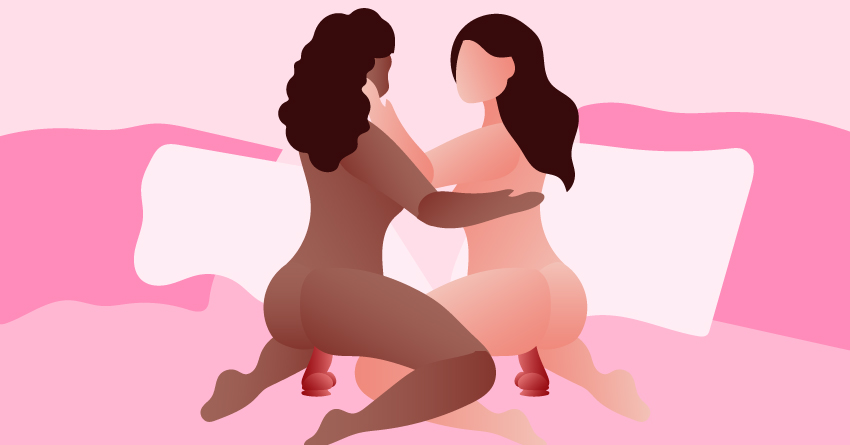 You're most likely familiar with this sex toy, but as a refresher, a dildo is a phallic-shaped toy inserted in the vagina or anus. A lubricant is a must, especially when using a dildo in your anus since this doesn't self-lubricate as a vag does. Remember to choose a lube that's compatible with the material of your dildo and reapply as needed during your play session.
For example, you can't use a silicone-based lube for dildos made with silicone; you can only opt for water-based ones. The only downside with water-based lubes is you may need to reapply more often. On the other hand, if you're using a glass or stainless steel dildo, you can use a silicone-based lubricant.
15

Use it with a vibrator.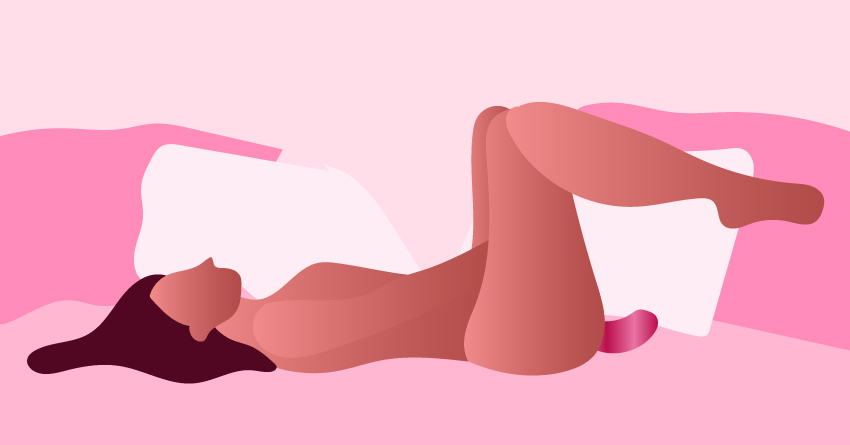 Vibrators are pretty much the most popular sex toy there is. It's been featured in numerous films and movies and comes in different types, shapes, and designs— you can never get bored with them. As for their usage, we highly suggest using them with a lubricant. Whether you have a g-spot vibe or a finger vibrator, lube creates a more sensual glide and prevents any discomfort from friction.
16

Use it when giving a sensual massage.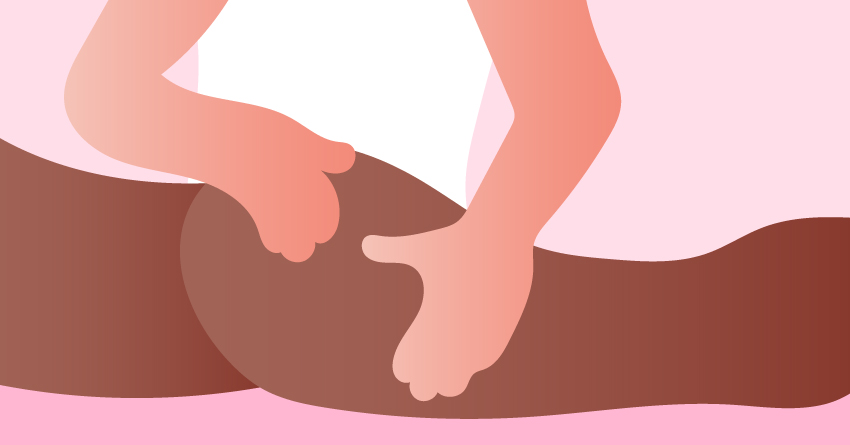 Looking for a way to spice up the bedroom? Start your sexy time by giving your partner a sensual massage. For a better sensation, use a warming lube—it relaxes the muscles in just a few minutes.
Squeeze a dollop of lube onto your hands. Start slow, giving your partner some time to relax. Give light strokes on their chest, shoulders, and back like a regular massage. After giving them a gentle massage, touch their erogenous zones, such as the neck, chest, thighs, and buttocks. Take turns exploring each other's bodies before going in for the main action.
17

Use it when having a hands-on masturbation.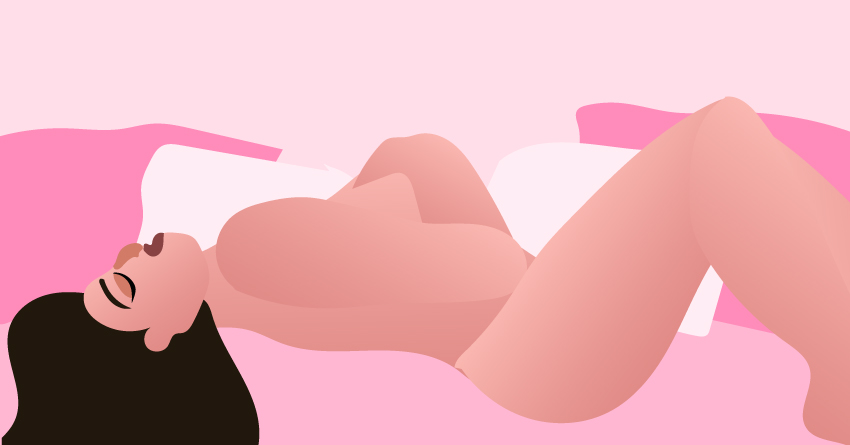 Whether fingering yourself or wanking off, a lubricant can make the experience comfier and more pleasurable. Applying a dollop of water-based or silicone-based lube to your fingers or palm can reduce friction, allowing your touch to glide smoothly over your body.
18

Elevate your sensual caresses with it.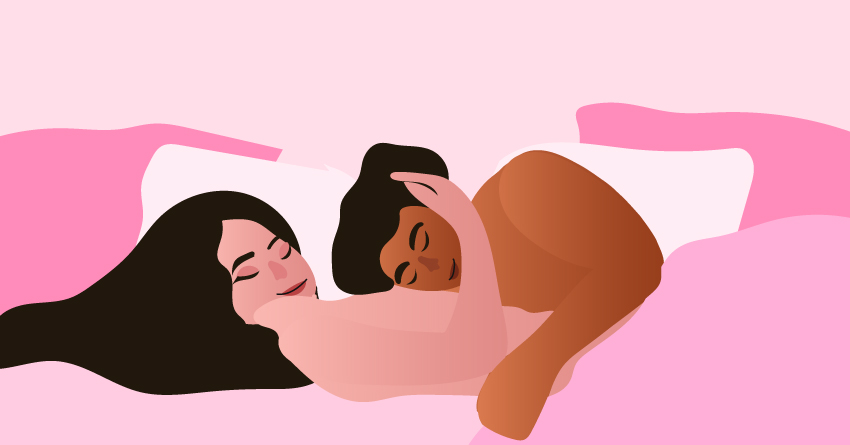 Do you love massaging and caressing your partner's body while making out? Using an oil-based lube can elevate the experience. As you navigate each other's curves and contours, the added slip and slide can make your sensual moments even more exciting and memorable. Just ensure not to apply the oil-based lube to the genitals, and you're good to go.
19

Use it when humping a table corner— yes, it's a thing.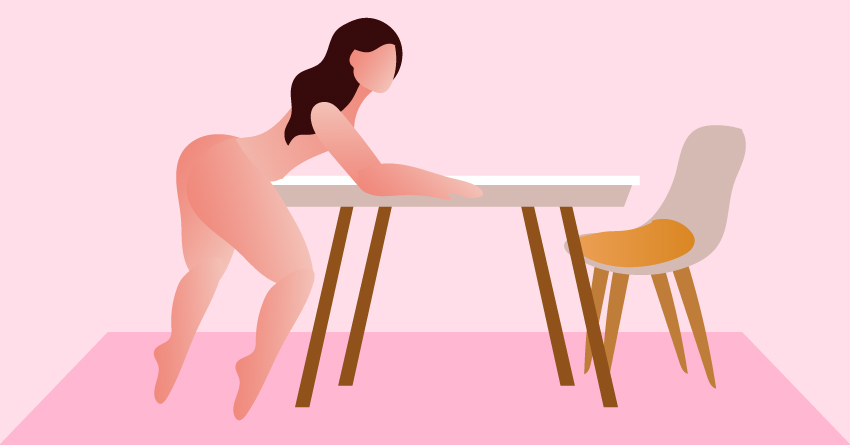 If you love humping or grinding against different surfaces like table corners or chair edges, lube will improve the deed. Less friction means less discomfort for you, especially since furniture corners and edges aren't made for genital stimulation, so you must be more careful.
20

Use it while naked dry humping or scissoring sesh.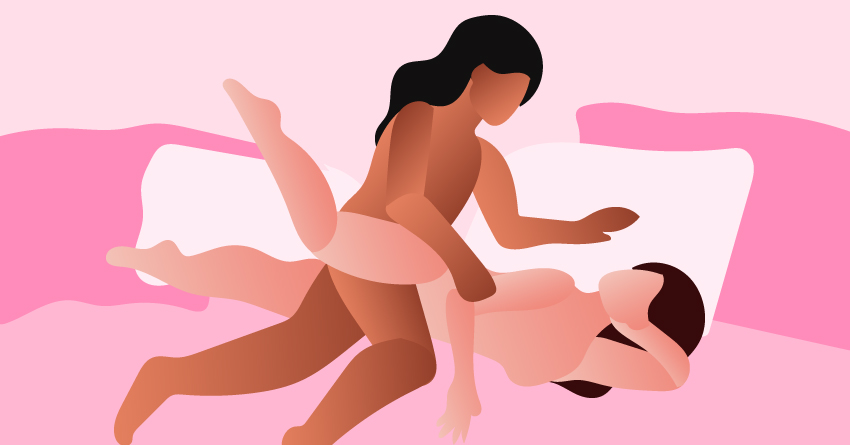 Naked dry humping, frottage (for gay couples), or scissoring (a term used for lesbian couples) is a sexual activity where two people grind or rub their genitals on one another. It's a form of outercourse, which means no penetration is involved. Since this act involves much rubbing, using a water-based or silicone-based lubricant is better to minimize friction.
21

Use it to prevent thigh chafing.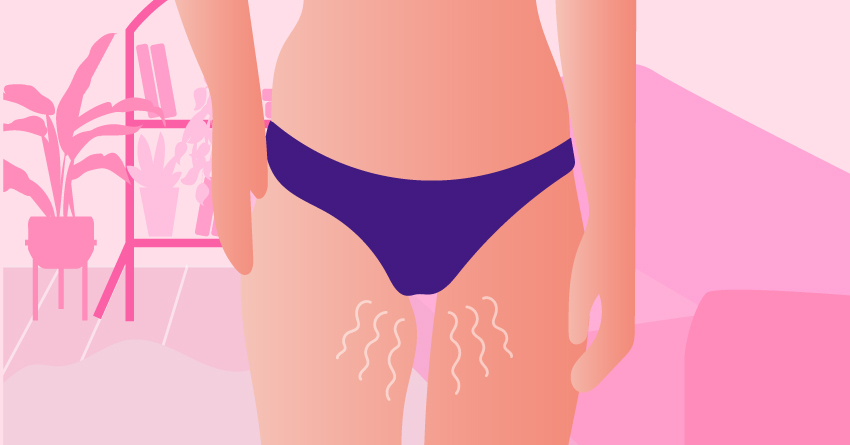 There are lubes in the market that have non-sexual purposes, such as preventing thigh chafing. Applying a thin layer of lubricant between your thighs can provide a protective barrier, letting you move freely and enjoy physical closeness without any worries about discomfort.
22

Apply it to the rim of your menstrual cup.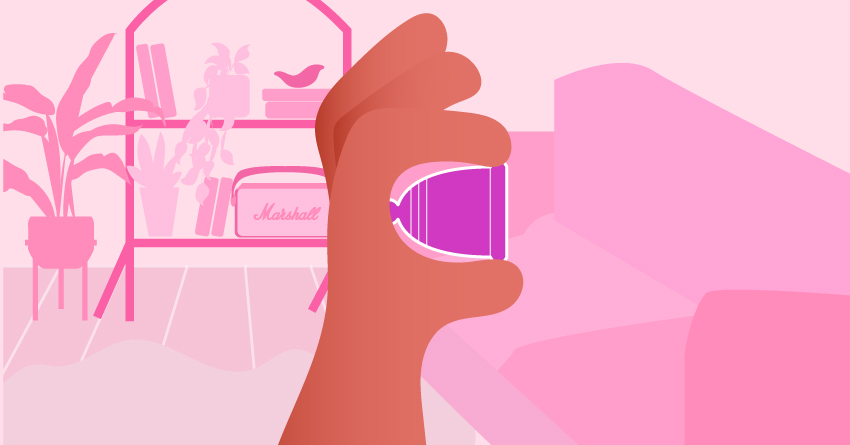 A menstrual cup is a period care device inserted in the vagina to collect blood. To minimize discomfort, you can apply a small amount of water-based lube around the rim so it can glide smoothly.
23

Use it when practicing armpit play.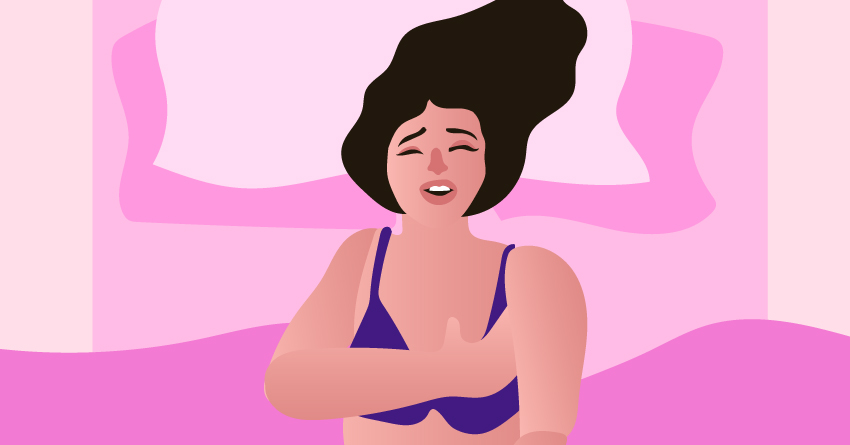 Armpit play is an unconventional sexual practice wherein a person stimulates the armpits with fingers, toys, or genitals. Like many other sexual activities, you can enhance your armpit play sessions with lube. You can use any lube with this one, though you might want to skip oil-based lubricants if genitals will be involved. Don't use silicone-based lubes if you use silicone sex toys.
24

Use it in your butt toys.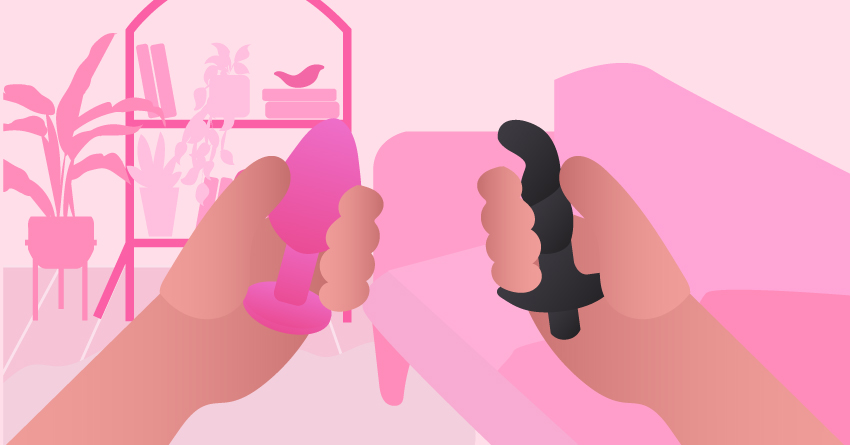 You must use lube for anal toys such as butt plugs and anal beads. It's not some nice addition— the anus does not naturally lubricate like the vagina. Proper lubrication minimizes the risk of discomfort or injury, making your anal exploration more pleasurable.
25

Use stimulating lubes for temperature play.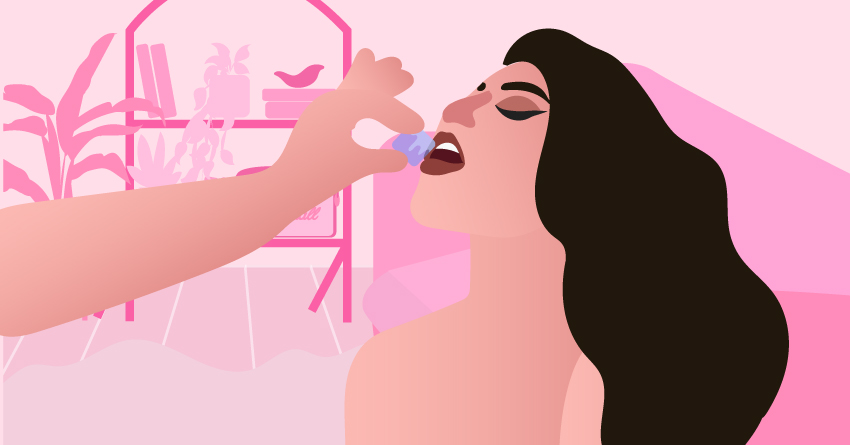 You usually use lube during sex for convenience, but for this one, lube is used for fun. If you like temperature play, you can use warming or cooling lubricants to engage in this play. It's up to you if you want massages or penetrative action. You can also use these temp-changing lubricants with ice or massage candles for maximum pleasure.
26

Use it— and this is necessary— in your fisting plays.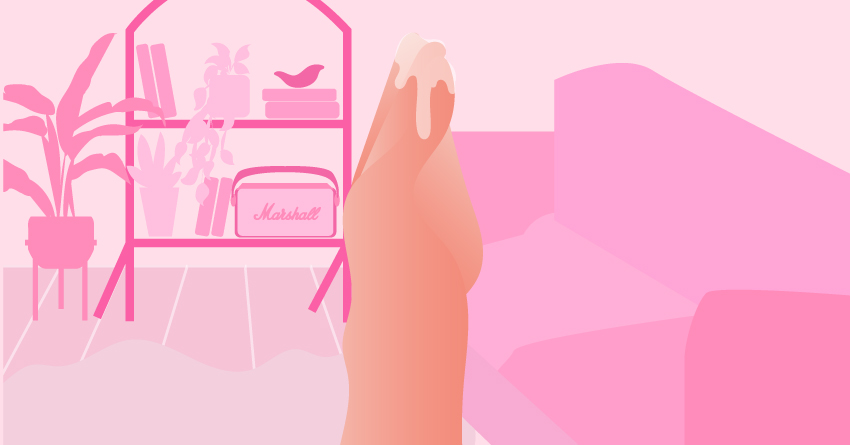 Fisting is an advanced form of anal sex wherein a whole fist is inserted in the anus or the vagina. That said, using an ample amount of high-quality, specially formulated fisting lubricant is crucial. If you don't use lube at all, or if the lube isn't thick enough, injuries may occur.
Note that fisting is for experienced peeps only. If you're new to anal sex, get familiarized with other forms of butt play first. Communication, relaxation, and gradual progression are also key aspects of fisting.
Tips When Using Lube
You've learned the types. You've learned the ways to use lube during sex and masturbation. You're probably excited to buy that strawberry-flavored lube—but wait a second. Here are some reminders when using sexual lubricants.
1

Use the right kind of lube in every sexual activity.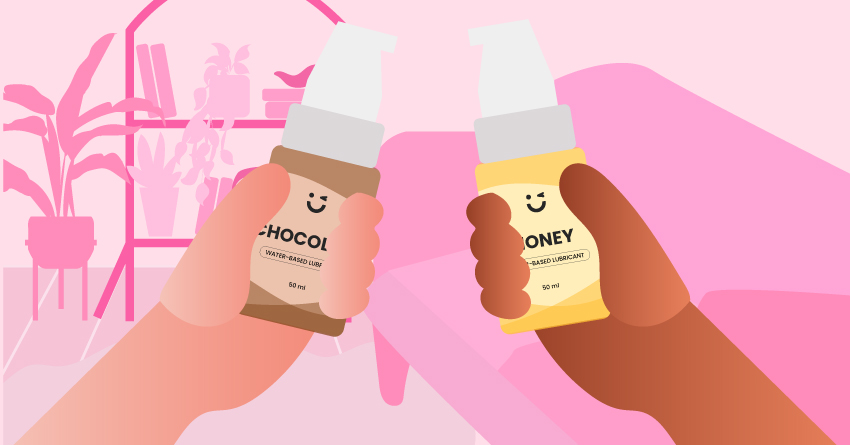 Different sexual activities and preferences require different types of lubricants, so we recommend having a few bottles of different types of lube if you love to explore different sexual activities.
For instance, water-based lubes are versatile and compatible with most materials, making them suitable for various activities, including solo play, partnered sex, and toy use. Silicone-based lubes offer a thick consistency, which makes them ideal for anal-related activities. Meanwhile, oil-based lubes can be useful for massage but may not be safe with all condoms and toys.
2

Get lubricants from reputable sex toy stores.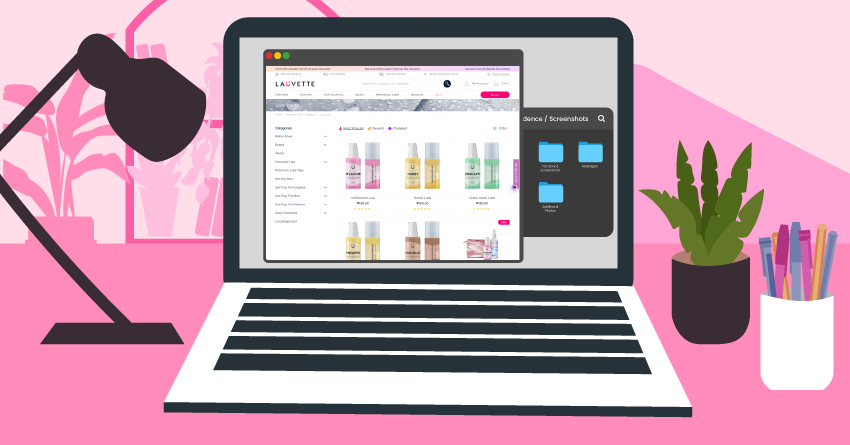 Lubricants directly contact some of the sensitive regions of your body, so why get lubes from sketchy shops? Why go with lubes that have unreadable labels on the bottle or packaging?
Yes, they may be cheaper than branded ones from reputable shops, but a trip to the clinic due to skin irritation is more expensive. When purchasing lubricants, it's important to choose reliable and reputable sources, such as specialized sex toy stores. These stores carry products designed with intimate use in mind, ensuring they're safe, effective, and of high quality.
Don't use household items as personal lube, like medical oils, essential oils, shampoos, lotions, cooking oils, and other related items. They'll only irritate your genitals.
3

Feeling iffy to use it? Remember that it's normal to use lube.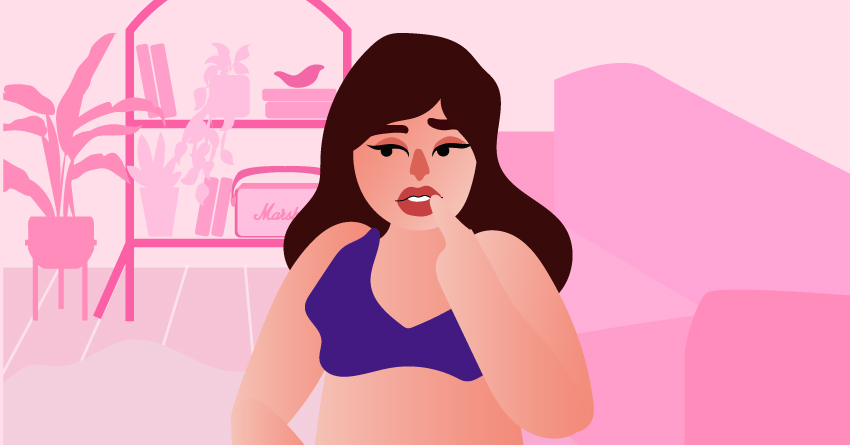 Many people mistakenly believe that using lube signifies a lack of arousal or that their bodies aren't normal. In reality, using lube is entirely normal and can enhance the overall experience. Several factors, such as stress, medications, hormonal changes, and even hydration levels, can affect how much you lubricate. Incorporating lube can ensure a comfortable and pleasurable experience, irrespective of your level of arousal.
4

Always do a patch test when trying a new lube.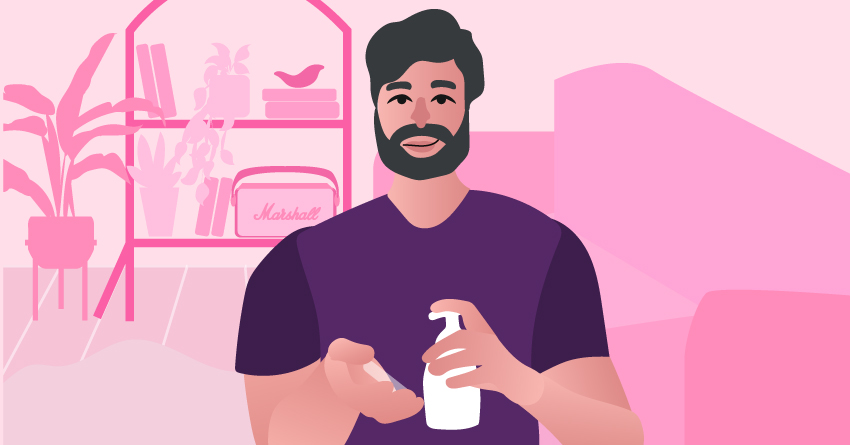 Another common mistake people make when using lube is not doing a patch test when purchasing a lube they've never had before. Some ingredients could cause an adverse reaction, which isn't something you would want to happen in the middle of the deed. That said, make sure to apply a small amount of the lube before you even start the act. If you experience any redness, itching, or discomfort, it's best to choose a different lube or consult a healthcare professional.
5

Explore different types and brands.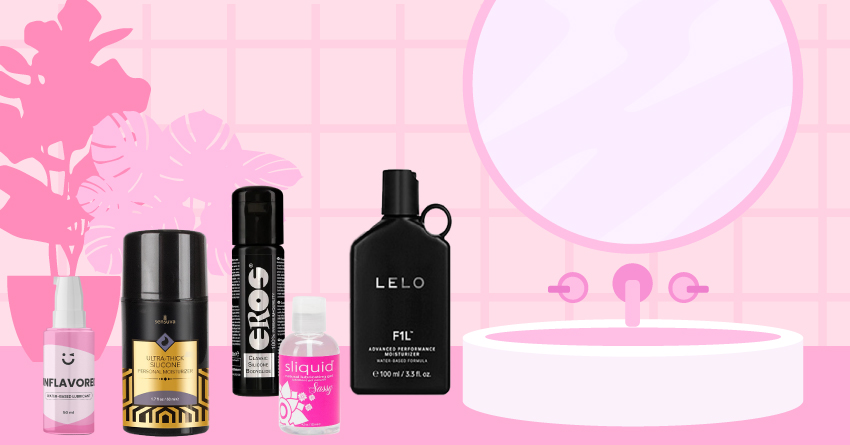 The world of lubricants is incredibly diverse, so go out and explore! Experimenting with different lubes can help you discover new ways to experience pleasure and reach climax. For instance, cooling or warming lubes could sensitize your clitoris and even help you orgasm quickly during vaginal sex. Don't hesitate to explore different types and brands to find what works best for you and your partner.
Lauvette's Top Lube Picks
Are you planning to get your first-ever bottle of lube? Wanna expand your lubricant collection? We gotchu, fam. Here are some of the bestselling and highly recommended lubes in our shop.
Takeaway
As the saying goes, "Lube is your friend!". There's some truth in this quote, as sexual lubricants help get through some minor issues in the bedroom. Whether you're going solo or duo, you'll surely have a grand time with sexual lubricants.
If we haven't emphasized this enough, we will remind you it's normal to use lube at any age. You can also use lube during masturbation as it can be very handy for your fingers or sex toys.  With that being said, it's time to stop getting embarrassed just because you use lube during sex. You might not realize it, but the amazing sex is just a squeeze away.