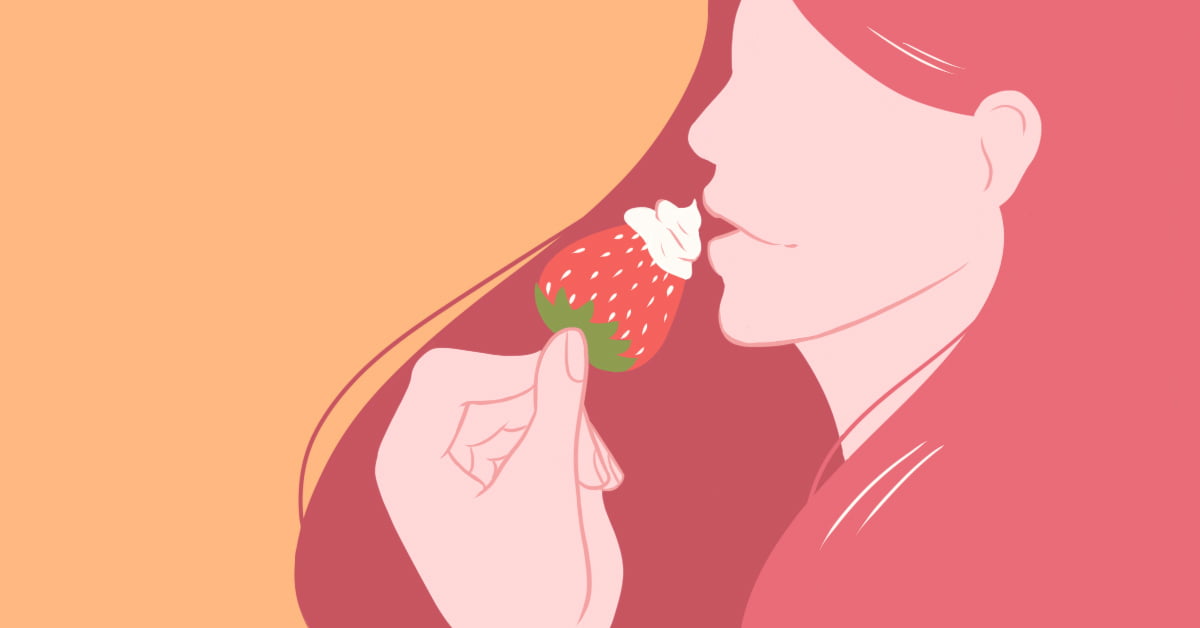 Ever considered mixing food and sex? Well, you're not alone in this one.
Food sex, also known as food play, is a sensuous practice that uses food as part of foreplay.
Though it's an unconventional way of spicing up the bedroom, people have been trying this practice for years. Studies show that there is a very close relationship between love, sex, and food—so it's not that much of a stretch for people to incorporate food in their steamy sessions.
This frisky act is also shown through TV shows and films, just like the iconic scene from 9 ½ weeks where Mickey Rourke teases Kim Bassinger with random foods from his ref.
However, just like any other sexual act, you need to be well-prepared. Food sex can be a hot experience or a hot mess, depending on your preparation. Don't worry about that though as we're here to help.
Here's a quick guide about the best foods that you can indulge in during food play. We've also included foods that you should avoid during this activity as well as food sex tips.
10 Foods that are Perfect for Food Sex
Your chosen food can make or break the sexperience. Be careful when choosing the main course! To help you decide, we've listed 10 of the best foods that you can use for food play. Read away!
1

Whipped Cream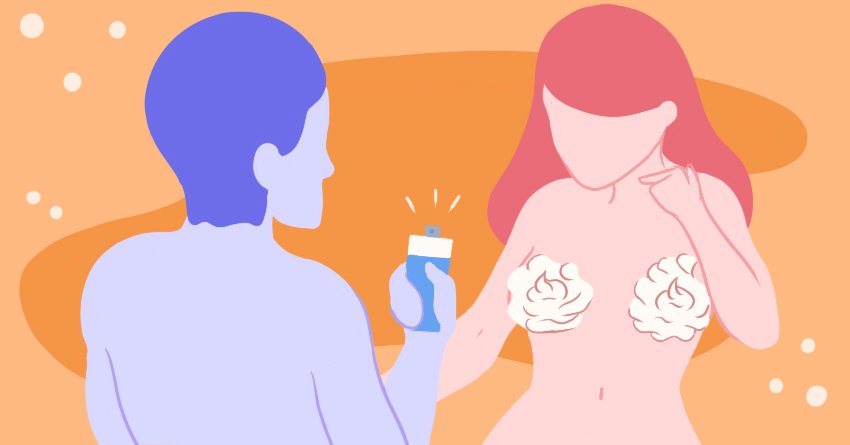 Whipped cream makes sex as delicious as your favorite dessert. It's fluffy texture also makes it great for food sex since it's not going to drip all over your body and stain your favorite sheets. To use during the play, just spray it on you or your partner's erogenous zones such as the neck, chest, navel, or inner thighs. You can also add some toppers such as berries to get that dessert vibe.
2

Honey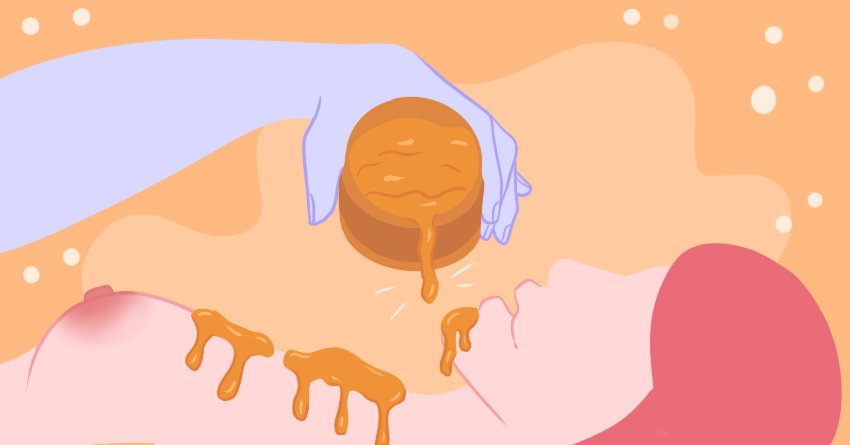 Using honey during sex can be messy AF but it's all worth it. It has a sticky texture that brings a subtle yet sultry vibe while having a delicious taste that's definitely fun to lick in. To use this ingredient, you can either rub in on your erogenous zones or pour it all over your partner's mouth, just like how Mickey Rourke did it.
3

Sushi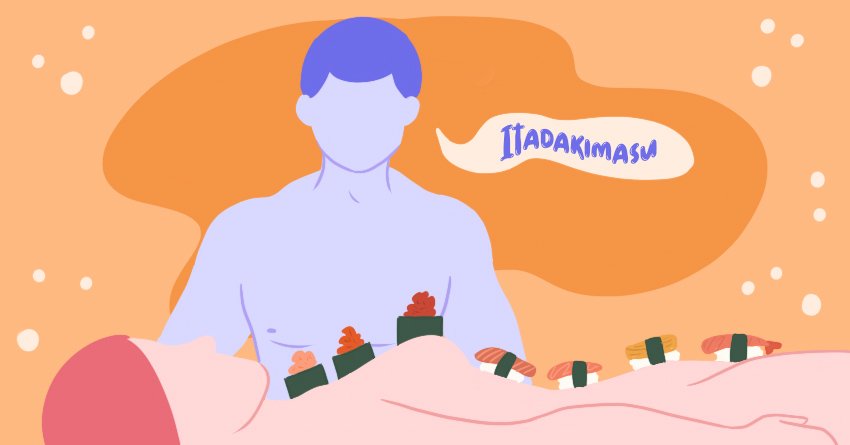 Craving for some voyeuristic dining? Grab your favorite sushi rolls and indulge in Nyotaimori, the art of eating sushi off a naked body. Now, before doing this activity, make sure that you or your partner, depending on who will be the human sushi plate, can endure hours of stiffly lying on the bed or table. You can also use bamboo leaves to separate the sushi rolls from you or your partner's skin, but for the adventurous ones, just all in and put them directly!
4

Cake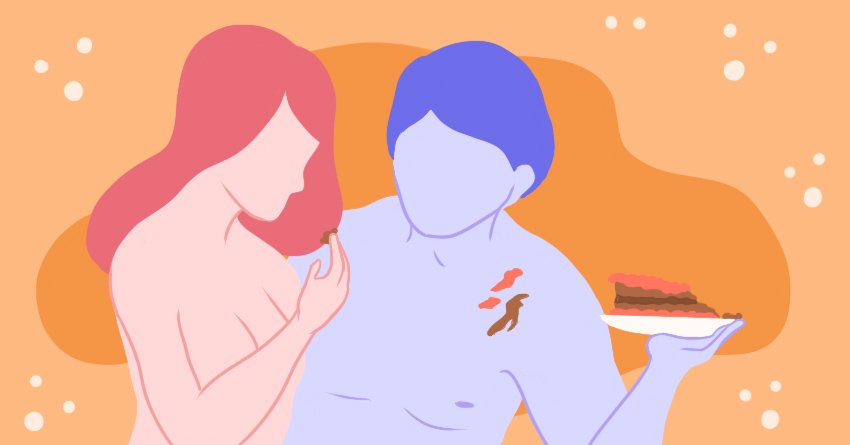 Care for some cake? Satisfy your carnal cravings by using cake during sex. If you're wondering what flavor you should be using, go for something simpler and without grainy toppings such as sprinkles. To use this, you can either play around and smear the icing on each other's bodies or eat the cake without using your hands just like what the Glory and Niko did in the film Glorious.
5

Molten Cheese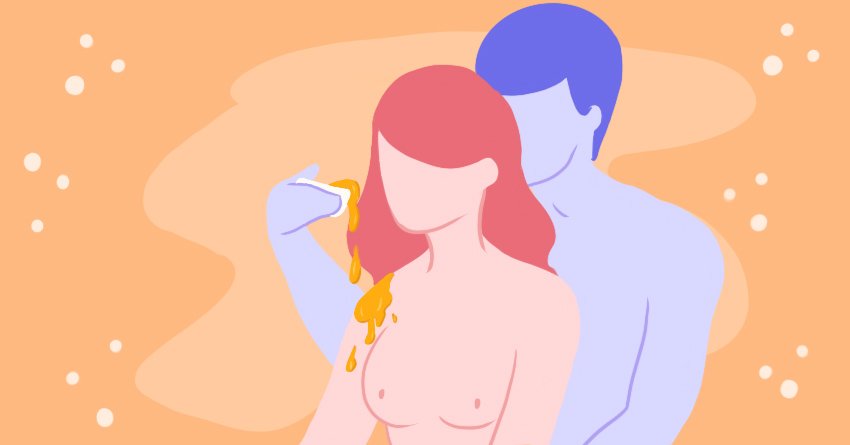 Not a sweet tooth? Well, here's a food that's not typical in food sex but actually works. Molten cheese, also known as fondue, can be a sensuous as honey. If you're into sensation play, you can incorporate it with this ingredient—tease your partner with the heated fondue and clumsily drip it on their most sensitive areas (except the genitals!)
6

Ice Cream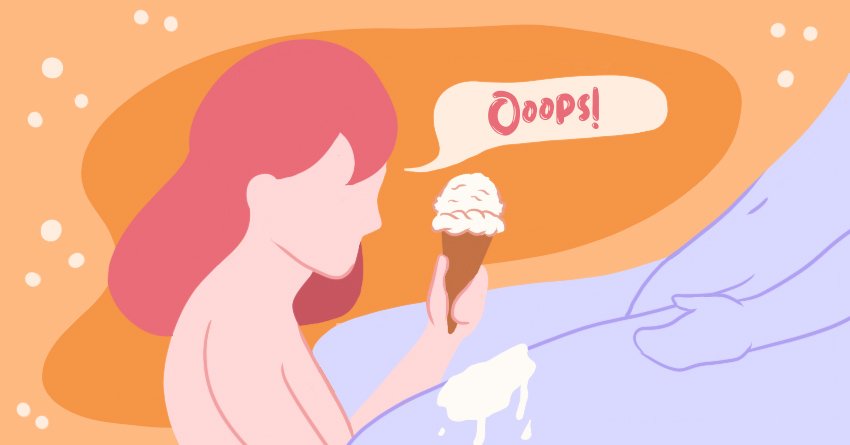 Getting into a heated frenzy and want something to cool you down? Grab some ice cream and have some frisky fun! To use it, have your partner lie down on the bed or table, drop a dollop of ice cream onto their thighs, navel, or chest, then start licking. Once you're done, you can then lie down and let your partner have some ice cream too.
7

Strawberry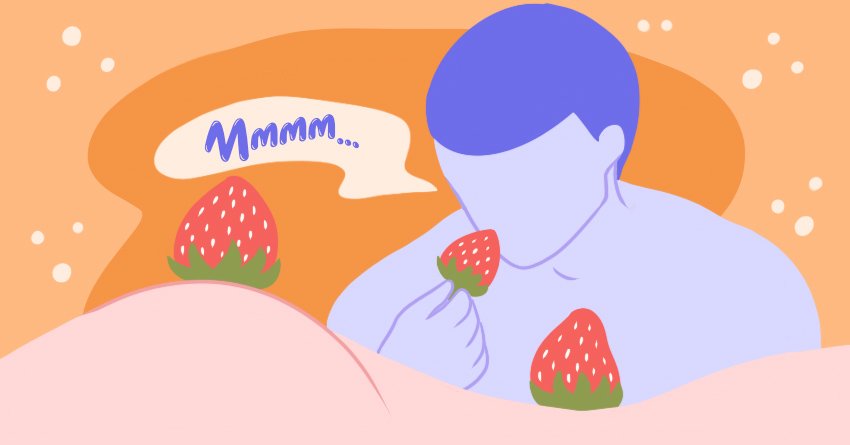 Want to do so much more than licking? Try using strawberries. These irresistible treats are sweet and mess-free! To use it, you can simply place it on your partner's navel or other applicable zones then start devouring them without using any hands. You can also use whipped cream for extra fun (but if you really don't want any mess, just stick with the strawberries alone!)
8

Grapes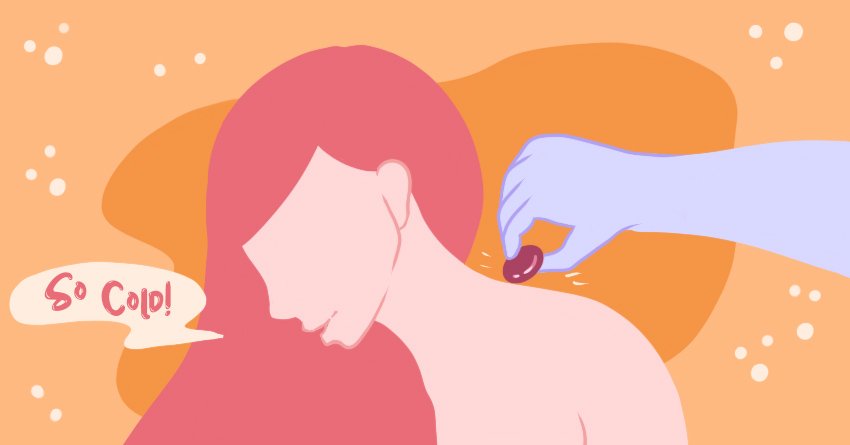 Another healthy treat on the list, there are tons of ways to incorporate grapes in your steamy plays. First, you can treat your partner like royalty and feed them with grapes, Cleopatra style. You can also incorporate sensation play with this treat—simply put some in the freezer, then when it's time to get steamy, run the frozen grapes over you or your partner's erogenous zones.
9

Popsicles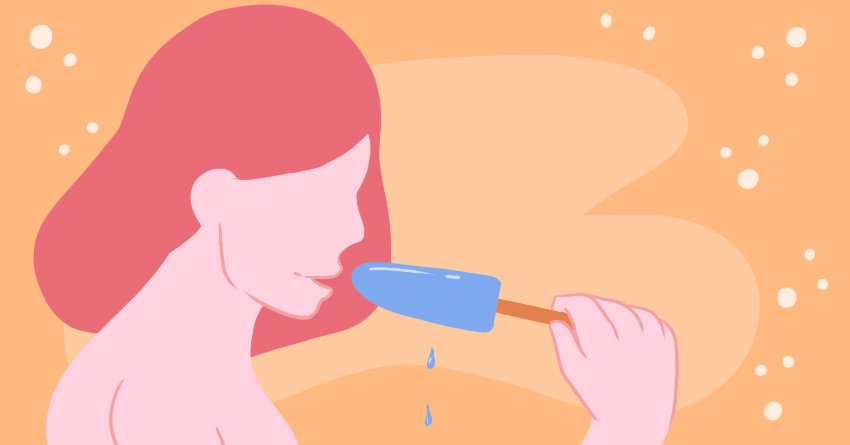 Tease your man and entice him with popsicles. Since most variants are phallic shapes, you can show him your blowjob skills by sucking and licking it profusely in front of him. You can also use it for temperature play and run this frozen treat to your partner's most sensitive zones. Take note though, no matter how tempting it is, never uses popsicles for penetration!
10

Chocolate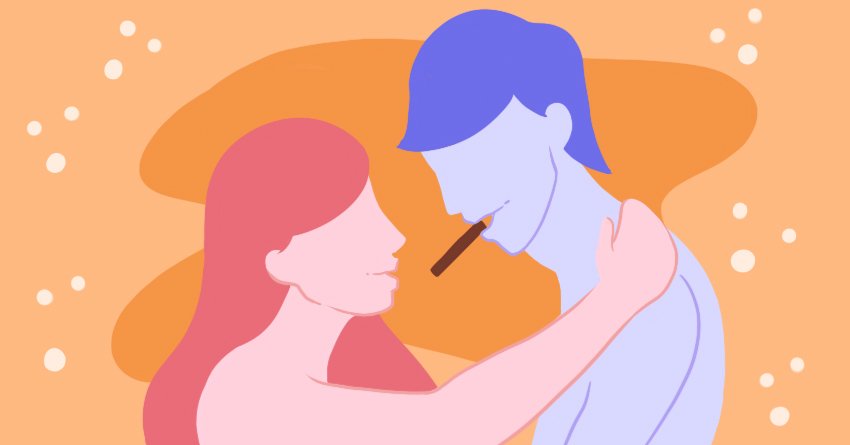 Of course, the heavenly chocolate belongs to this list. There are several ways to use this on food sex. You can place small bars of chocolate to your partner's body and eat them without using hands. You can also melt those luscious treats and drip them all over you or your partner's body for some sensuous licking.
Foods to Avoid During Food Sex
While some foods are meant for pleasure, some foods are a big nope during food play. When indulging in food play, steer away from the following:
Spicy Meals – Instead of reaching for the lube, you may end up reaching for a healing ointment if you're trying spicy foods in the bedroom. Just don't.
Cucumbers and Other Phallic-Shaped Vegetables – There's a saying that "Anything can be a dildo if you're brave enough." but for the love of your genitalia, don't use cucumbers or any phallic-shaped veggies for penetration. You wanna reach the heavens, not the emergency room!
Any Complex Meals – There's nothing wrong with experimenting, but using complex meals is a big nope when it comes to food sex. Instead of using pasta or soups, opt for simpler foods.
Food Sex Tips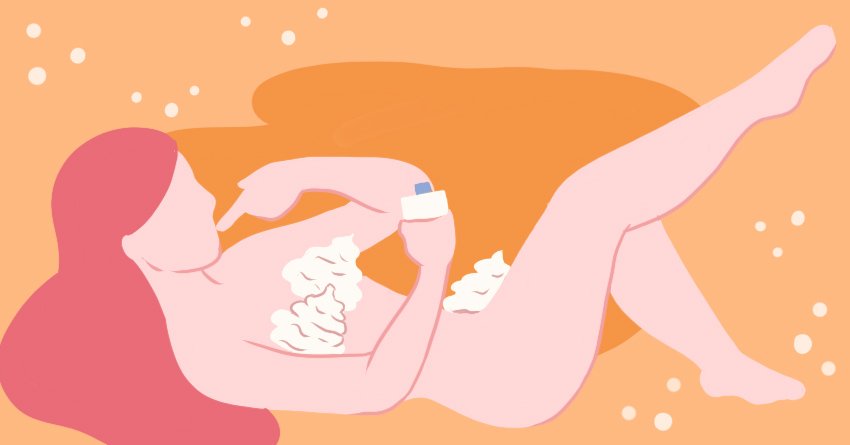 Now that you know the different foods that you can use (and avoid) on food play, you can start planning your steamy session! But before diving in, make sure to check these food sex tips first for a more successful sexperience.
1

Preparation is the key.

Before anything else, talk about this activity with your partner first. Once you get their consent and discussed the agreed terms and limits, you can start shopping for your main course.

Food sex can get real messy, so you must prepare for the cleanup too. If you're going to it on the bed, use your least-favorite sheets since there's a chance for stains. If you're gonna do it on a table or kitchen counter, clean and sanitize the surface before the deed. Have alcohol and wet wipes within reach too.
2

Get creative.

There are no official rules when it comes to sexual plays like food sex, so go ahead and experiment! Play with all of your partner's senses. Add sex toys in the mix. Be bold enough to try unusual treats. As long as your partner agreed to your ideas, there's no reason for you to not try.
3

Try Roleplaying!

Speaking of getting creative, try incorporating roleplay in the deed. You can try various fantasies such as the maid-boss dynamic. Don't forget to dress for the part! There are tons of sexy costumes all over the internet that aligns with your kinky desires.
4

Keep the food away from your genitals.

Though it can be tempting to put whipped cream in your genitals and have your partner lick it, doing this can do more harm than good. Putting cream-based and sugary foods in your genitals can cause infections, such as yeast infection. Instead of putting your sexual health at risk, just be creative and place those sensuous treats on other areas.
5

Have fun!

Things will do get messy. You're probably fumbling around while trying to put some grapes on your partner's mouth. The sheets may get stained at the end of the deed. But here's the thing: so freaking what if those things happen? If things get awkward, just laugh it off. As long as you're not doing something that could risk one's health, you'll do fine.
Takeaway
Food sex is an exciting way to spice up your sex life. It may be tricky when starting out but it is all worth it once you get the hang of it. As long as you're prepared enough and is using the right treats for food sex, you'll surely have a hawt and delicious experience. Now, go out there and get yourself that 5-star meal. Have fun!