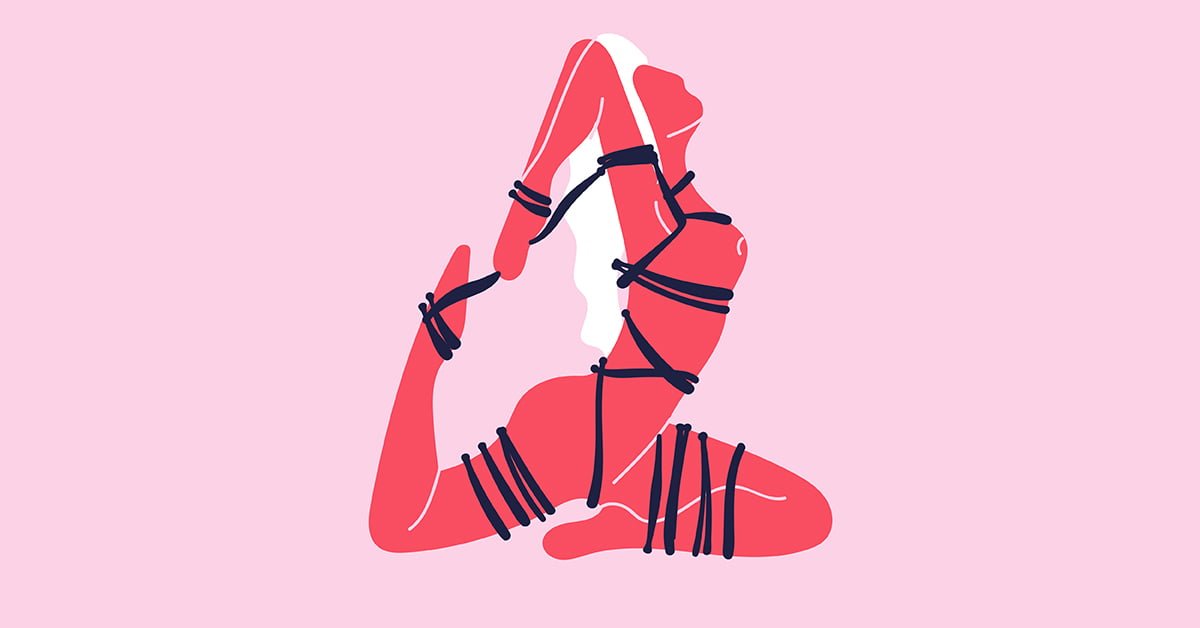 As you enter the alluring world of BDSM, you'll most likely stumble upon rope bondage.
You might think it's just another form of restraint, but unlike with handcuffs, rope bondage is so much more than restraining a naughty sub. It's a demonstrative skill and an art form that only a few can masterfully achieve.
This has piqued your interest, isn't it? Well, you're in luck. We're here to delve into the seductive act of rope bondage. From its origins up to the proper guidelines, you'll end this article with full understanding as to what this act is all about.
What is Rope Bondage?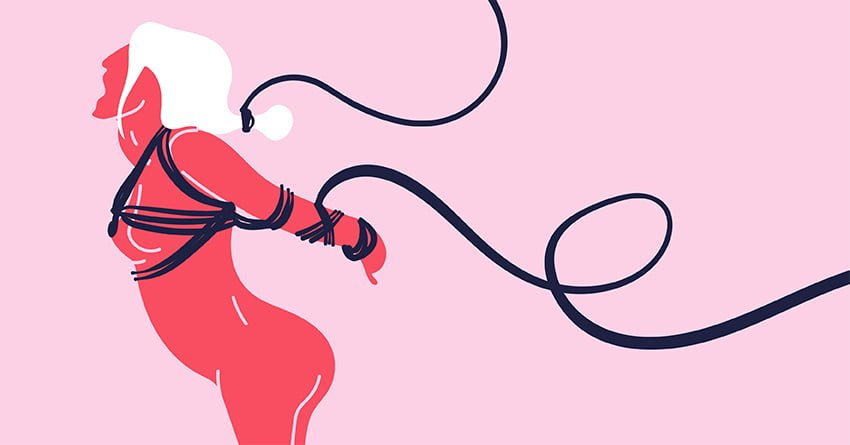 Rope bondage is a BDSM practice that lets the dominant tie up his/her submissive. This activity establishes the power dynamic between the dominant and the submissive, making it arousing for both parties. The dominant derives pleasure from their partner's full submission while the restrained sub gets turned on with the feeling of being one's captive.
When and where did erotic bondage start?
This BDSM practice was derived from Kinbaku, which is an art form in Japan that involves artistic or erotic tying. It started in the late Edo Period (about 1600s to 1860s) when Seiu Ito started studying and researching Hojōjutsu, the art of binding a prisoner of war.
Eventually, Kinbaku became widely popular in Japan in the 1950s as magazines such as Kitan Club and Yomkiri Romance published the first sets of naked bondage. By the 1960s, sadomasochistic shows started to become a thing. These shows feature a sub being aesthetically tied by a rope master (Nawashi). This art form continued to grow and by the 1990s, a new term "shibari" emerges. It literally meant "to tie decoratively" and is now popularly used to describe the bondage art of Kinbaku.
Now in modern times, Kinbaku and Shibari have become known on the Western BDSM scene, influencing the different techniques and styles on bondage.
Why You Should Try Rope Bondage
As you learn about this kinky practice and its origin, you might wonder why people enjoy this. You might even find this pointless as it's all about tying and untying someone. But for some, erotic bondage has improved their physical, mental, emotional, and sexual wellness. To fully explain these perks, here are the benefits of engaging in rope bondage.
1

It's cost-effective.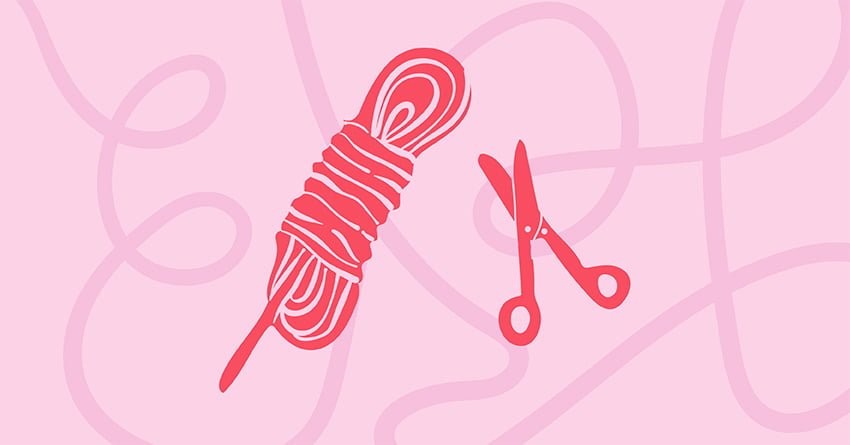 Unlike other BDSM acts, you only need a rope and medical-grade scissors to do rope bondage. Unlike cuffs that you can only use for a certain purpose, ropes are flexible. If you want to experiment with a completely different knot or technique in your next session, you can simply untie it and reuse it.
2

It makes you creative.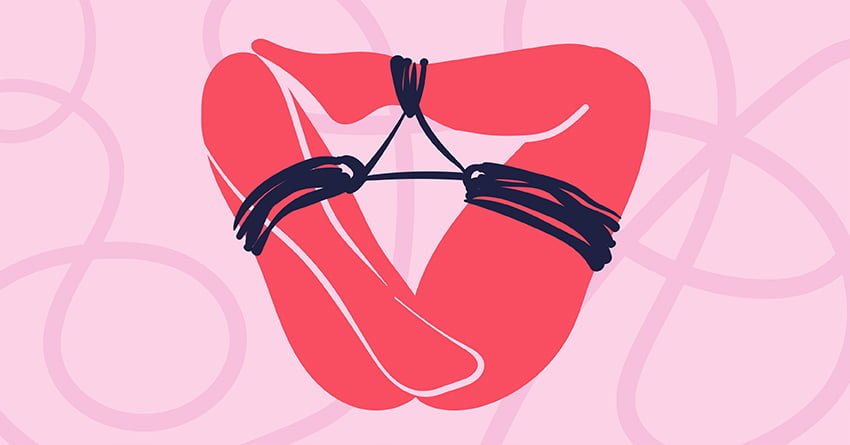 Rope bondage brings the sensuous artist in you. With every session, you can try new knots and even add accessories that suit your aesthetics.
3

You become an art form.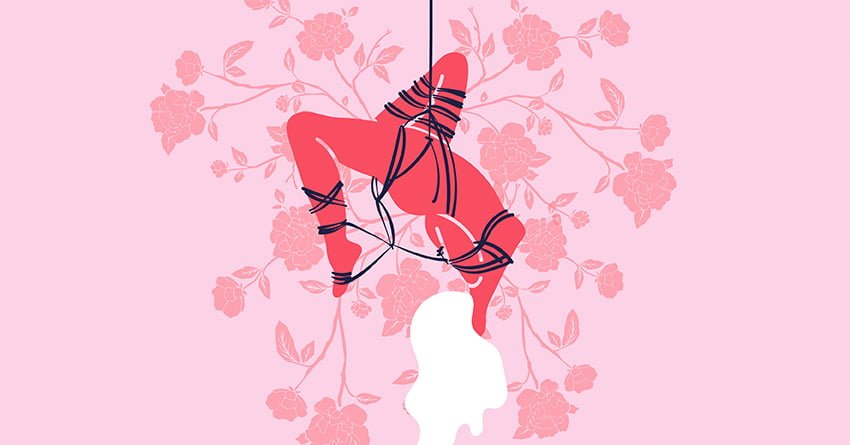 As the dominant plays with his/her creativity, the submissive becomes an art form. If you're looking for one of the best ways to explore and celebrate your body, this kinky act is worth a try.
4

It's perfect for rough play.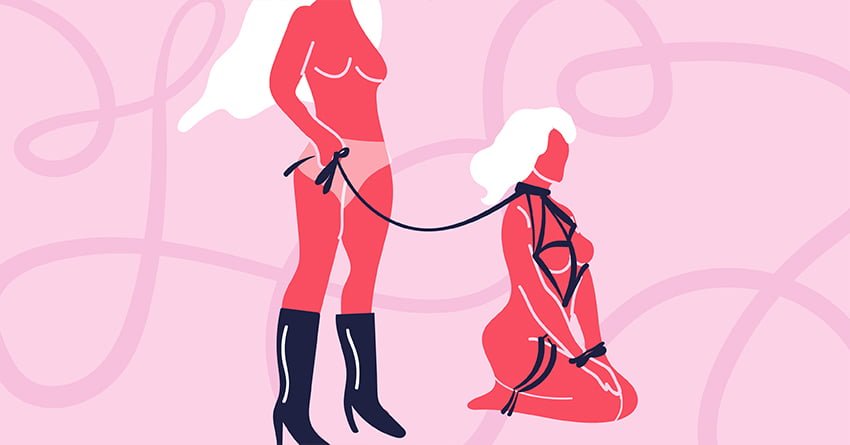 Rope bondage brings a sense of helplessness to the submissive. As the sub struggle to escape, the dom may find this intensely hot as it establishes how this sub is his/her captive. Also, if you're into consensual-non-consensual, this could work since the sub has no control over what's about to come.
5

It'll make you physically fitter.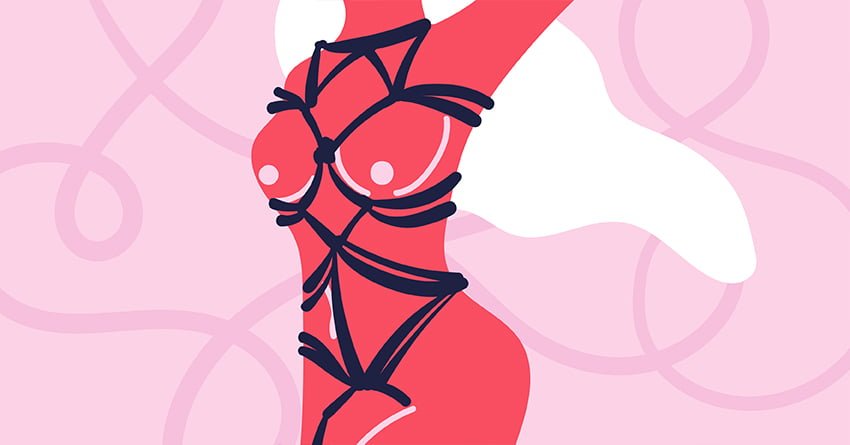 Doing different positions and physical contortions require tons of flexibility and stamina on both parties. This improves your physical health and makes you fitter with every rope play.
6

It can help with anxiety.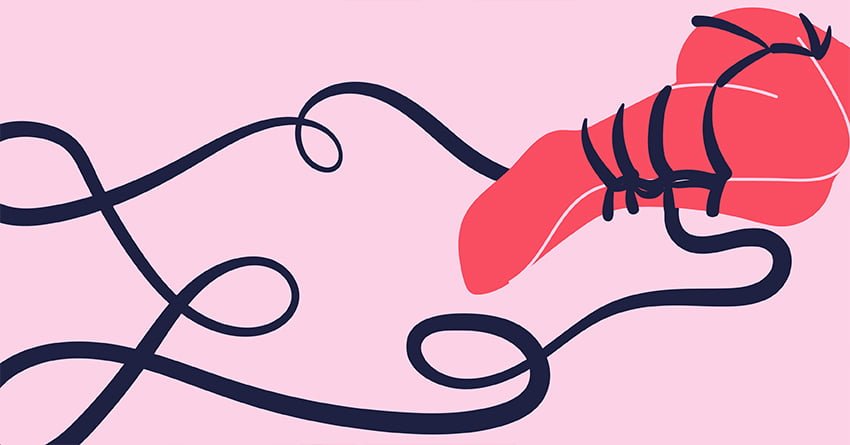 According to an article from Vice, rope bondage is one of the ways one can relieve anxiety. As you get tied up, it brings a sense of letting go to one's self, releasing your anxious thoughts and making you focus on the sensuous act. But before you take this as a surefire way to heal your anxiety, take note that this doesn't work on anyone. The best way to deal with anxiety is still by medical specialists.
7

It reduces stress.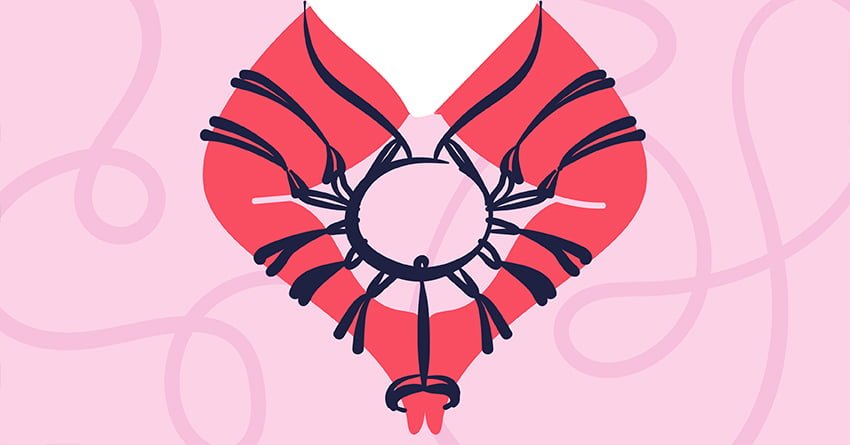 According to this professional exponent of shibari, rope bondage somehow brings a meditative effect to someone. According to him, this act silences the chatter of everyday responsibilities. So if you want a kinky way to relieve stress, go for bondage.
8

It's perfect for those who prefer non-violent BDSM acts.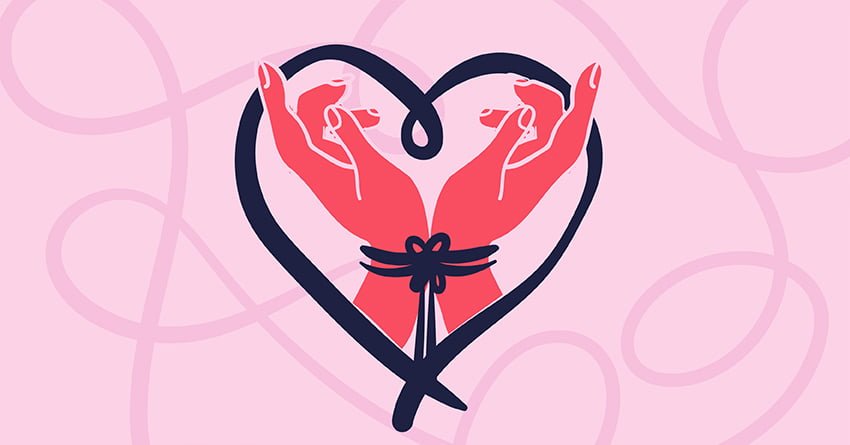 For couples that prefer to be in the gentler end of the BDSM spectrum, rope bondage is one of the plays that might work for you. Just make sure you focus on the tying and not on impact play.
Rope Bondage Techniques
With those benefits, we're sure you're enticed on trying this rope bondage yourself. But before you start tying someone up, learn about these rope bondage techniques first.
Arm Bondage Techniques
If you're just starting on being a rigger (rope master), it's better to delve into simpler techniques. Experiment with tying your sub's arms first. With that, here are some arm bondage techniques that you can try.
1

Captive Tie

Also known as the over-arm tie, the submissive's wrists fastened behind his/her head using a restraint such as the tied rope or cuffs. The restrained wrist is then attached to a belt (either made from chain or rope) at the waist or other anchoring points. Compared to the other bondage techniques on the list, this is one of the easiest techniques. You can either use this as a warm-up or part of sexual foreplay. If you or your sub is into tickling games, this simple technique may work well best.

How to do it: Here's an easy-to-follow video tutorial from EpicRope.
2

Shouldering the Rifle

Also known as Tippou Shibari, this asymmetric resembles a rifle shape, thus its name. For this bondage technique, the other arm is taken behind the back while the other arm is taken over the shoulder.

How to do it: Here's a 3-minute tutorial from mrluckiesrope about this technique.
3

Reverse Prayer

As the name suggests, this technique is similar to the traditional prayer position, but with the arms behind instead of being in front. With this position, the submissive's arms are bound behind his/her back. His/her hands are placed between the shoulders, with the fingers straight and extended, while his/her palms are touching each other.

How to do it: To know more about this enthralling technique, check Better Call it Art's helpful tutorial of this technique.
Upper Body Bondage Techniques
Once you've mastered the arm techniques, you can move to upper body techniques. Take note, some of the positions are significantly more challenging than the arm techniques, so make sure your sub is fully used to the basic techniques before delving into this.
4

Box Tie

For this technique, the chest and upper arms are tied. It is then combined to tie with the created knot on the lower limbs. As the ties connect, the arms of the sub are supported in parallel behind the back and are made immobile by a tensioned rope connecting the midpoint of the upper arms.

How to do it: If you're curious to try this basic upper arm technique, check out EpicRope's tutorial!
5

Star Harness/ Pentagram

This aesthetically pleasing technique works as a great anchor for other layers of bondage. It features a star-like design that is similar to an occult symbol.

How to do it: If you're looking for an awesome step-by-step process on this technique, we got you 2 references for this! The first is from theduchy.com while the second one is a video tutorial from The Twisted Monk.
6

Shinju Breast Bondage

As for this technique, it involves the tying of rope around a woman's breasts, mostly in an intricate and aesthetically-pleasing pattern. You can also use this technique as an anchor to other layers of bondage. If you're looking for a technique that doesn't immobile your sub, go for this one.

How to do it: Thankfully, Pulse and Cocktails shared this comprehensive tutorial on this technique. If you wanna learn more about breast bondage, go and watch this video!
Lower Body Bondage Techniques
Wanna go kinky down there? After you've learned the basic techniques of tying your partner's arms and upper body, let's delve into something unconventional. Now, if you're just beginning to do these two techniques, be gentle as possible to your submissive as these techniques involve the crotch area.
7

Crotch Rope

Also known as Manatawa or Sakura, this technique involves tying the rope around a woman's waist. This is then passed between the labia to apply pleasurable or painful pressure onto her genitals.

How to do it: Looking for something easy and dainty? Check out Kitty Rea's video tutorial on this technique.
8

Frogtie

This lower-body bondage puts the submissive in not completely immobilized yet vulnerable position. It makes the sub's legs bent fully at the knees. They are bound separately ankle-to-thigh, and also just behind the knee, like a crouched frog. With this technique, the sub can still move but in an awkward crawling motion. (Perfect for humiliation play!)

How to do it: Interested in doing this technique? These hot guys from BoundJocks have a step-by-step tutorial on this position.
Whole Body Bondage Techniques
Now for the main event! Once you and your partner have mastered restraining your sub's arm, upper body, and lower body, level up your rope bondage game with these whole-body techniques.
9

Ball Tie

For this bondage technique, the sub is bound into a ball position with the knees against the shoulders. Just make sure the legs are brought up so the thighs are pressed against the chest and not against the abdomen (it may restrict your sub's breathing!)

How to do it: To learn more about this alluring technique, check out this tutorial from ASI BDSM! Click here for the tutorial.
10

Hogtie

As for this position, all of your sub's four limbs will be tied together behind his/her back. If you wanna indulge in some impact play, you might wanna try this one out as you have easier access to her safe zones such as her butt and thighs.

How to do it: Get all kinky with this tutorial from The Twisted Monk. Check their video tutorial on this technique below.
11

Crab Tie

As for this enticing technique, the submissive's wrists are tied to the ankles, while the elbows are attached to the knees. With the Crab Tie, your sub can only open and close his/her legs and do some rolling.

How to do it: Wanna try this position? Here's a video tutorial for this technique, made by the folks from Innovative Fiber Arts.
11

Shrimp Tie

Originated over 300 years ago from Japan as a torture and interrogation technique, this position has become one of the most popular bondage techniques among the BDSM community. For this position, the sub sits cross-legged, and the ankles are tied together. After that, the rope is looped on the sub's neck and back to his/her ankles. This is repeatedly done until it is tight enough.

How to do it: Wanna know about this frisky technique? Here's another step-by-step video tutorial from Innovative Fiber Arts!
12

Rope Harness

Looking for a technique that's perfect for the 'gram? Try the Karada or Rope Harness technique. It involves tying a rope to the submissive's body in an intricate, web-like pattern. Unlike the other rope bondage techniques listed here, Karada doesn't restraint your partner's movements. It only applies pressure over the area bound and can be used as an anchor to other bondage techniques.

How to do it: Here's a simple tutorial on this technique from the awesome peeps from EpicRope!
Rope Bondage Tips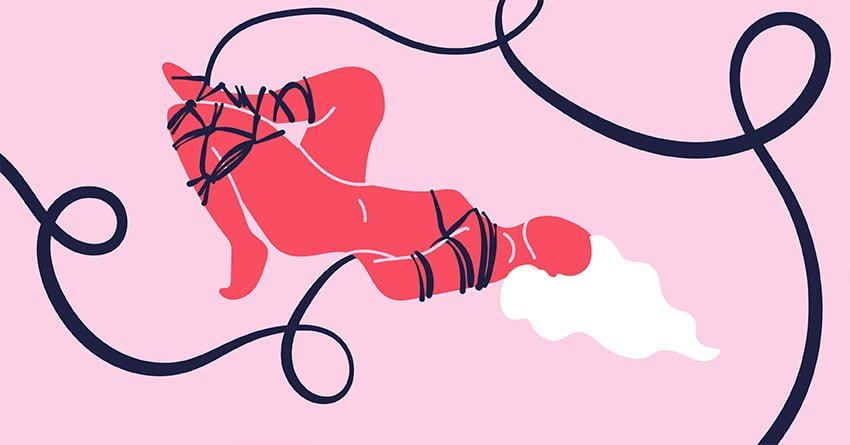 As you reach the end of the bondage techniques, we can sense your desire to tie and be tied up. Just be patient, sweetie. Rope Bondage is a tricky activity that requires full-on research first. With that, here are bondage tips you should remember before engaging in this sensual act.
1

Communicate your interests and boundaries.

Before you start engaging in rope bondage, communicate to your partner first. Your partner must be willing to this and is not pressured in any way. Once you get each other's consent, you can discuss your interests and boundaries. Are there techniques that your partner's interested in? Are there positions that he/she won't do at all? Lay everything down before doing this activity.
2

Learn basic anatomy.

Know where the muscle groups are, the nerve bundles, etc. You need to be knowledgeable enough so that you'll know the safe and unsafe parts to tie someone up.
3

Make sure you have enough rope.

Before you indulge in some frisky tying, check if you're equipped with enough rope. It'll be a big bummer if you're both warmed up, only to find out you don't have enough ropes to do certain techniques. Also, only use BDSM ropes! This type of rope is designed to be skin-friendly, unlike manufacturing-type ropes. You can also experiment with different kinds of BDSM ropes such as hemp, silk, or nylon ropes.
4

Add BDSM toys in the mix.

Into sensation play? Nipple play? temperature play? tickling games? Spice up the act with BDSM sex toys such as eye masks, ticklers, paddles, whips, and massage candles.
5

Have paramedic scissors ready!

In case of your sub needs to quickly get out of the ropes, emergency cutters such as paramedic scissors should be within reach.
6

Get into roleplay.

Dress up! Whether you want to be a commanding teacher, an intimidating boss, or a delicate kitty, there are tons of costumes available that you can wear to fulfill your role playing desires.
7

Always check your sub during the act.

As you tie your partner, always check if he/she's okay. Listen to his/her comments as well as non-verbal signals. Make sure your sub communicates with you throughout the act. Also, as much as possible, don't leave your sub alone. Now, let's say you need to get something, make sure you don't leave them alone for more than a minute, and never be too far that you can't hear them.
8

Don't forget aftercare!

After all the twists and turns, make sure you take care of your submissive once the bondage play's over. Give your partner his/her preferred aftercare, whether it's a warm bath, cuddles, snacks, or even some alone time.
Takeaway
Rope bondage is one of the most seductive and challenging BDSM practices. Despite its intimidating and complicated nature, it actually brings a variety of benefits to one's sexual wellness.
You just need to learn the ropes first. Before engaging in this practice, you must know how to execute the different bondage techniques, as well as the proper guidelines before, during, and after the act.
With enough knowledge and practice, you'll surely enjoy this thrilling activity.