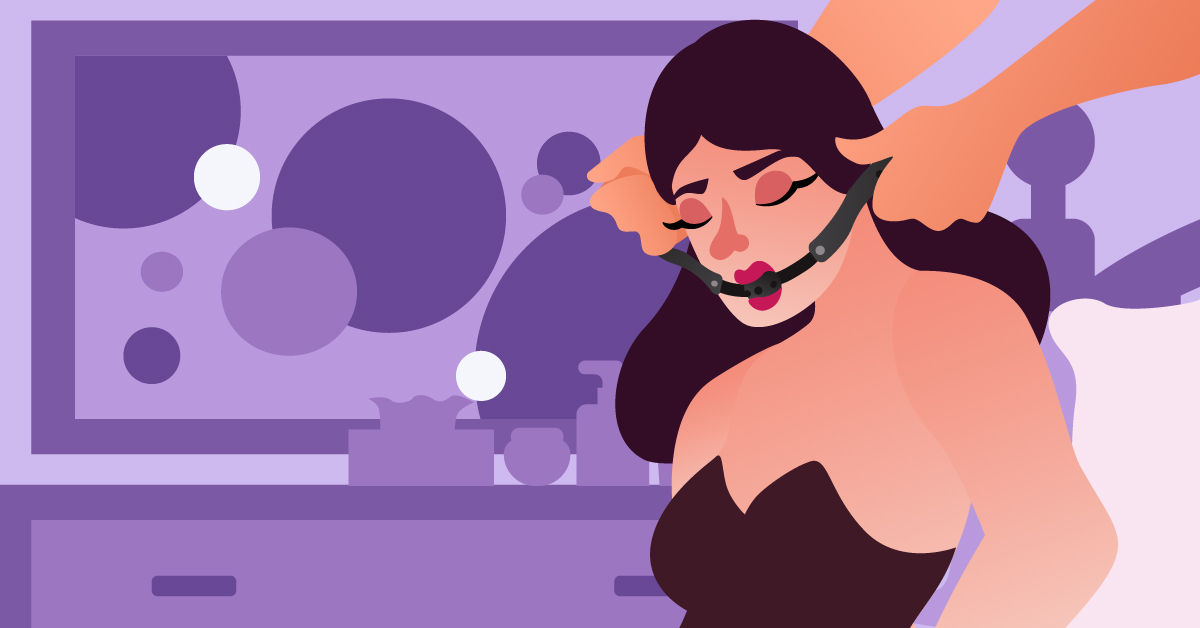 When you think of BDSM toys, people instantly think of whips, cuffs, eye masks, and ropes. If someone mentions ball gags, one might even ask "What is a ball gag?" or even dismiss it as a toy for advanced bondage plays due to its intimidating look.
But don't judge a book by its cover. BDSM Ball gags can bring more fun in the act than one might think. You can also use this for the beginner or advanced play– just find the right variant suited for you.
That's why we've made this ball gag guide for you. By giving you enough information about underrated BDSM toys such as ball gags, you'll be able to open yourself to new erotic possibilities (and wilder nights!)
For this guide, we'll discuss what is a ball gag, why it's great for BDSM, how to use it as well as other types of mouth gags for naughtier fun!
What is a Ball Gag?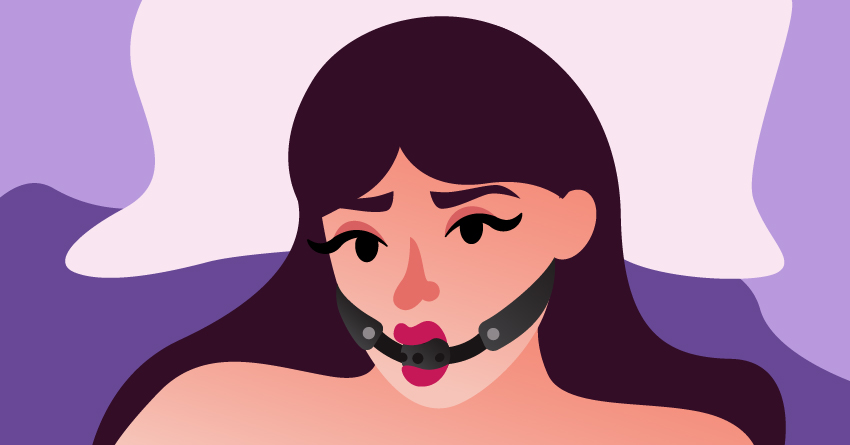 A ball gag is a sex toy mainly used for BDSM. It's usually made with leather straps and a silicone ball. Just like collars and restraints, this is only worn by the submissive. It makes them unable to speak during the act, making them more helpless and humiliated.
Ball gags are often used in dominant/submissive role play, since whoever's wearing the gag loses the ability to speak. A ball gag is one of the key items of physical restraint that is seen as much for its sign of a submissive person within the BDSM community as for the role they physically play. And for those wearing, it sends out a clear signal about their own fetish desires. Plus, wearing ball gags can lead to a stronger climax. Some larger, non-breathable gags also force the wearer to inhale through their nose, which can limit oxygen, leading to a more intense orgasm!
Why are Ball Gags so Sexually Appealing?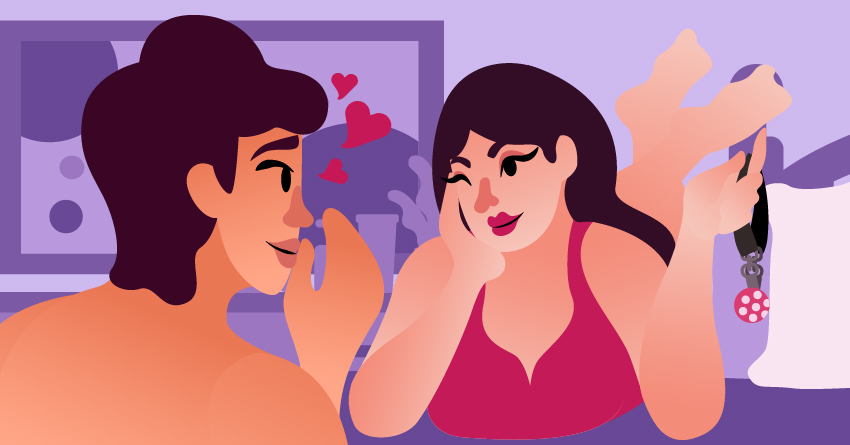 Ball gags may be popular and sexually appealing because of the physical restraint they offer. Plus, these incredible items create a sexy dominant-submissive dynamic, regardless of any other props used or activities that might take place.
The act of wearing a ball gag is all part of submissive role play and your power exchange. Your mouth also plays a key part in many sexual acts, so relinquishing its ability to behave in a mutual manner changes the dynamic, and can enhance other sensations that are focused on elsewhere.
From the moment your partner places the gag in your mouth, it is seen that you are submitting to their control, where they are depriving you of your ability to speak and make clear defined noise. Over time, with your mouth extended unnaturally and forced open due to the ball, you drool in a manner that adds to the kink of humiliation, and your powerless position reinforces a master's dominance.
How to Use a Ball Gag
Already enticed with this frisky toy? Before getting one for yourself, make sure you know how to use it first. Here's a simple guide that tackles how to use a ball gag before, during, and after a play session.
1

Always take time to communicate.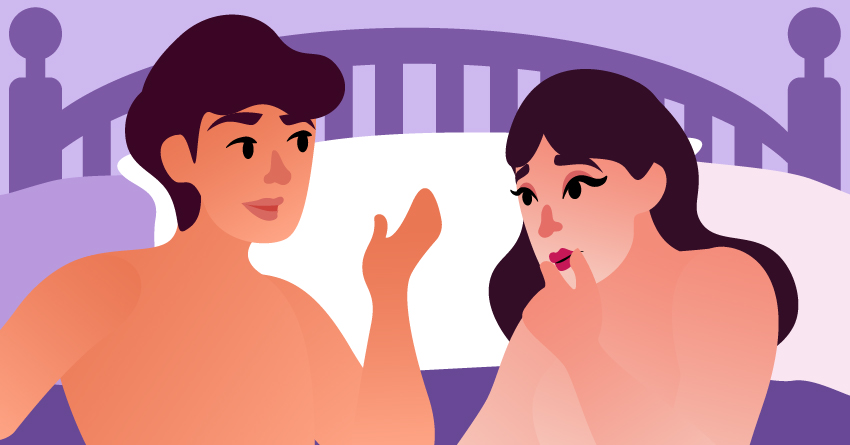 Before using sex toys such as a ball gag, discuss it with your partner first. If you're a dominant, make sure you get proper consent with your sub. If he/she in doubt, give him/her some time to research it. You can also experiment with scarfs first, just to give him/her an idea with what mouth gagging is all about.
Once your sub agreed on using mouth gags, you also need to discuss the non-verbal signals since your partner cannot talk during the play.
2

Set expectations with your partner.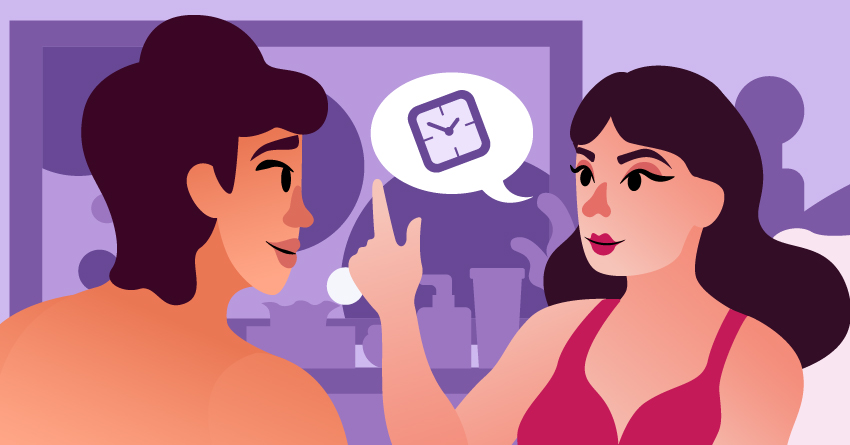 The most vital element of any BDSM play is mutual consent between partners. Before experimenting with a ball gag, discuss what sexual activities you will both be comfortable with while using it and set some expectations. Agree on a maximum time limit to use the gag for—ten to fifteen minutes is a good amount of time to start. Have the wearer try the ball gag on, so they can tell you how tight is comfortable for them.
3

Decide on safe signals and words.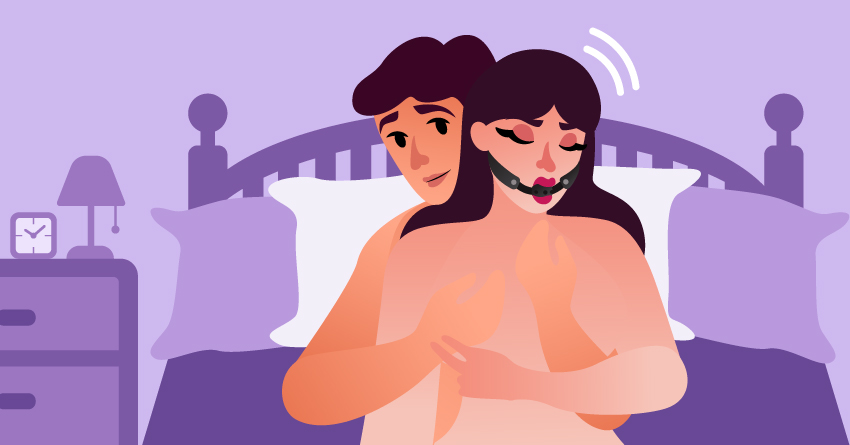 It's common practice in a BDSM scene for partners to choose a safe word or signals before sex so they can communicate a desire to stop or ease up without interrupting the mood. Using a ball gag limits a partner's ability to speak, so you'll want to pick a non-verbal safe signal that the wearer can use to indicate that their partner should stop and remove the ball gag. The action might be a hand signal, a tap on the back, or an audible cue like squeezing a squeaky toy. If the gagged partner is tied up and does not have use of their hands, their safe signal could be to aggressively shake their head "no" while audibly grunting.
4

Use beginner-friendly ball gags first.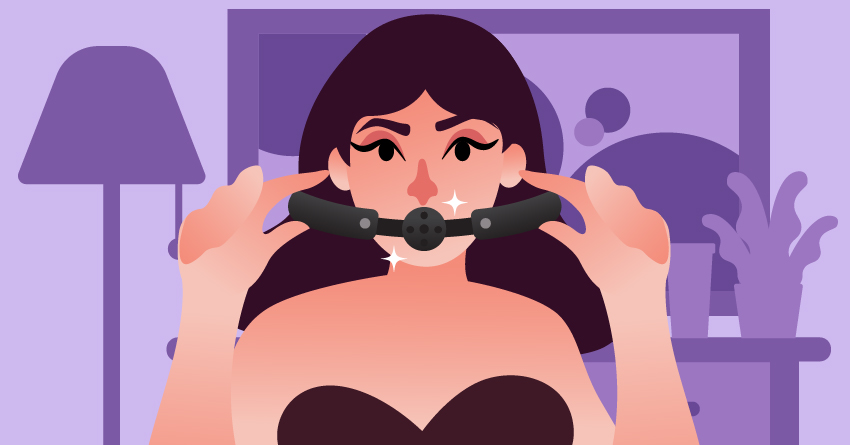 Once you and your partner agreed with the terms, start looking for beginner-friendly variants. Ball gags that are suited for beginners usually have a smaller and breathable ball (with holes in it) and adjustable straps. They don't have locks, chains, nor weights in it.
5

Place it correctly.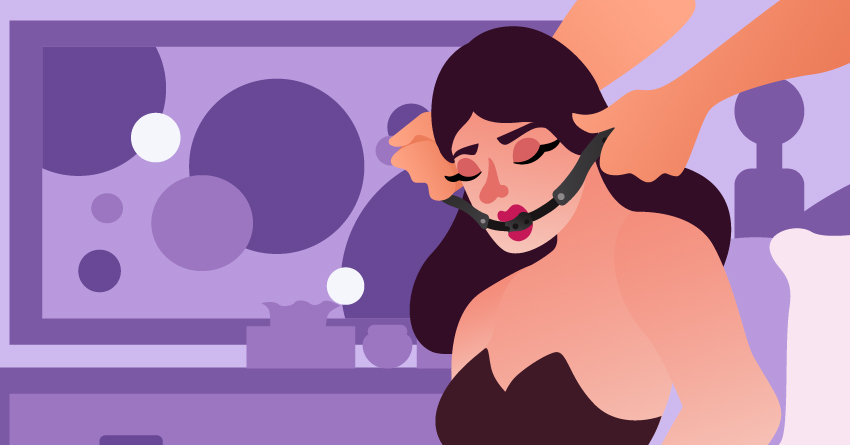 Once you got your ball gag, you may start your play session. For a better experience, use your ball gag with other BDSM toys such as restrainers, paddles, whips, and eye masks.
To put it in, have the submissive hold the gag to their mouth as the dominant adjusts the straps behind the sub's head. The sub must apply some pressure to force the call behind his/her teeth. Depending on the size, it may take some time to securely put the ball gag into the sub's mouth.
For beginners, you may go for looser straps. Just make sure the ball gag won't fall off during the play.
6

Ask teasing questions.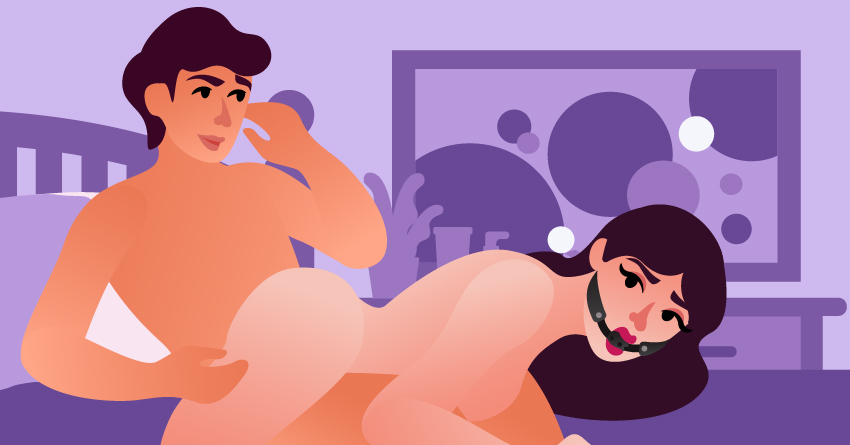 Once everything's set, let's the kinky fun begin. If you're a dom, you can start asking questions, giving subtle spanks to your sub with his/her every helpless whimper. This will create a playful experience as you keep your partner gagged through the whole play.
7

Always check non-verbal signals.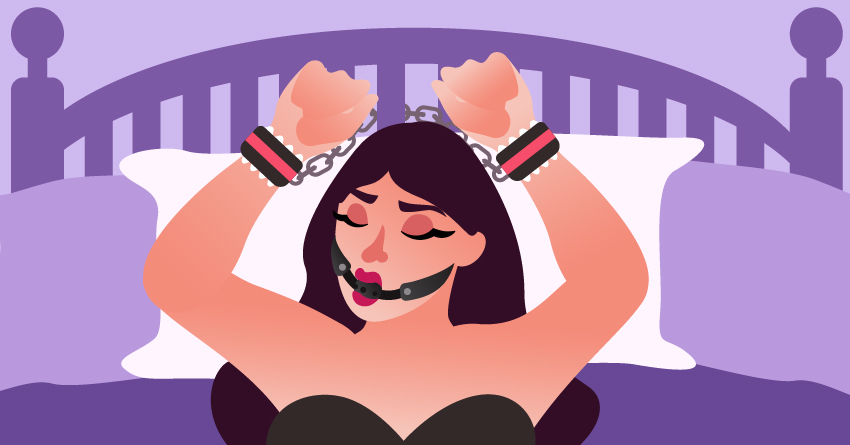 During the play, keep on checking your submissive partner. Make sure you remember the non-verbal signals that you've discussed earlier. For reference, you can incorporate these non-verbal signs:
Grunting in rhythm and other noise patterns
Patterned blinking
Squeezing or pinching the dom's hand
Shaking your head and other head movements
Holding an object such as keys
8

Never leave a gagged partner alone.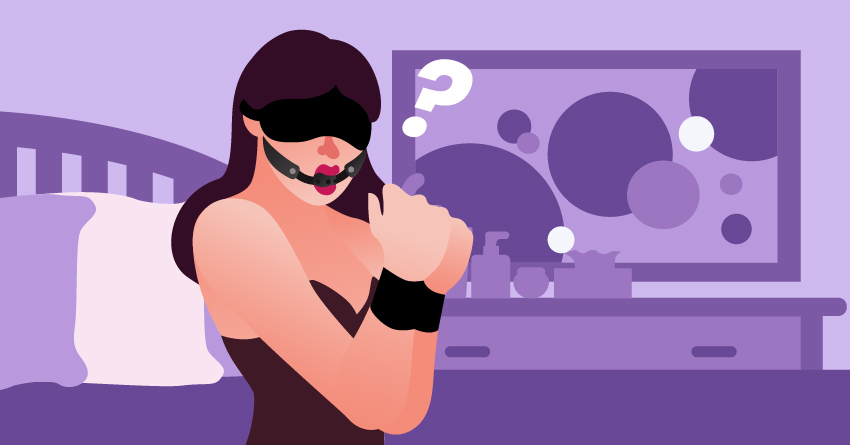 It may or may not be possible for the wearer to remove the gag on their own if you're using physical restraints. That's why it's crucial that you never leave your gagged partner alone so that they always have someone nearby to remove the gag if necessary.
9

Incorporate other toys when you're ready.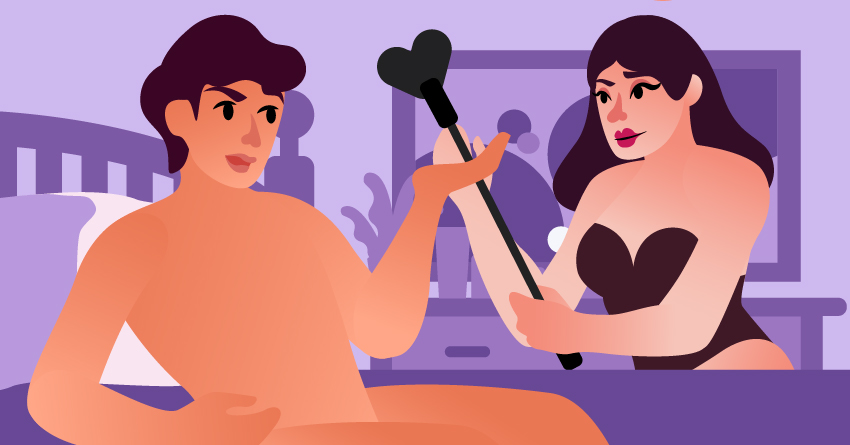 If it's your first time experimenting with BDSM play, using a ball gag on its own is definitely a good start. But once you feel comfortable with the ball gag and want to explore other elements of BDSM, consider incorporating other sex toys into your roleplay, such as a blindfold, handcuffs, spanker, or nipple clamps.
10

Clean the ball gags after.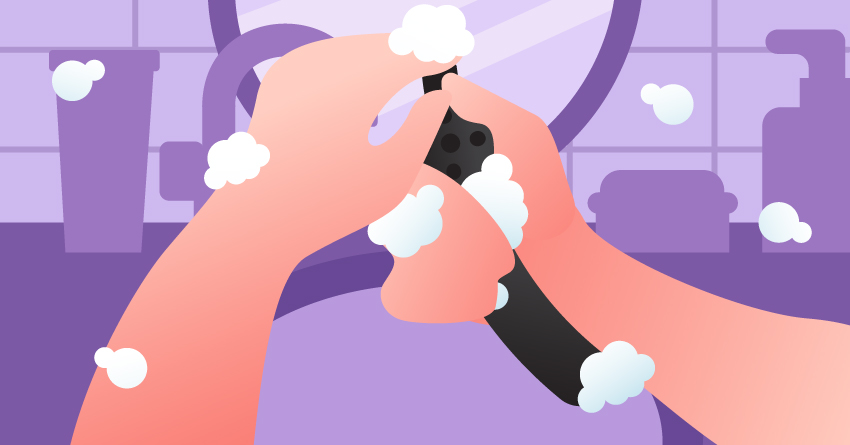 Once you're done with the play session, don't reuse the ball gag for the 2nd round. You can either clean it the BDSM ball gag first or use a new one.
Speaking of cleaning, here's how you can clean a ball gag:
For the leather straps of the ball gag, wipe it with a soft towel damped with warm water and mild soap.
As for the ball itself, if you can detach the silicone ball to its strap, you may clean it by submerging the gag to warm water and mild soap. Make sure it's all dried up before putting it back to the strap.
If the gag is undetachable, wipe it with a soft towel damped with warm water and mild soap.
When storing it, put it on a clean velvet or satin pouch. Find a safe, discreet and dust-free spot.
Different Types of Mouth Gags
And that's it! Now that you've learned about BDSM ball gags, you can start spicing up your erotic escapades with this seductive tool. But before we head down to answer your frequently asked questions about this alluring toy, we just want you to be aware that a ball gag is just one of the types under mouth gags.
If ball gags don't match your fetish nor taste, there is a spectrum of mouth gags to try out.
1

Bit Gag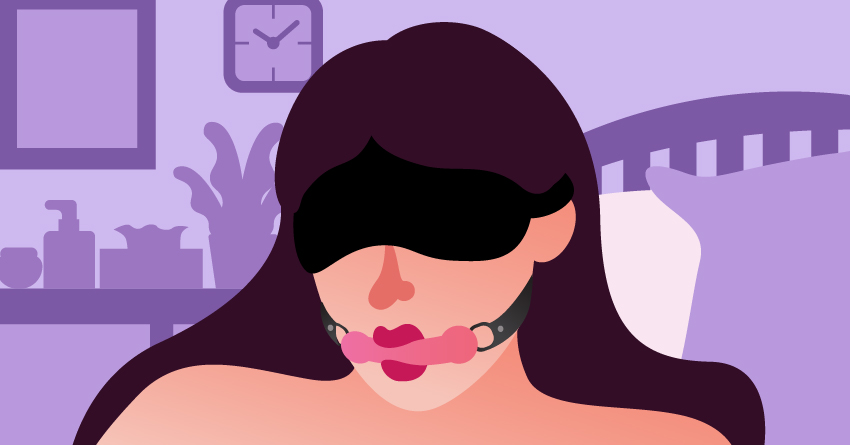 The Bit Gag consists of a cylindrical tube instead of a ball gag. Its cylinder shape makes it easier for the sub to hold it in place. If you want a simpler gag than a ball gag, you can try this one out.
2

Spider Gag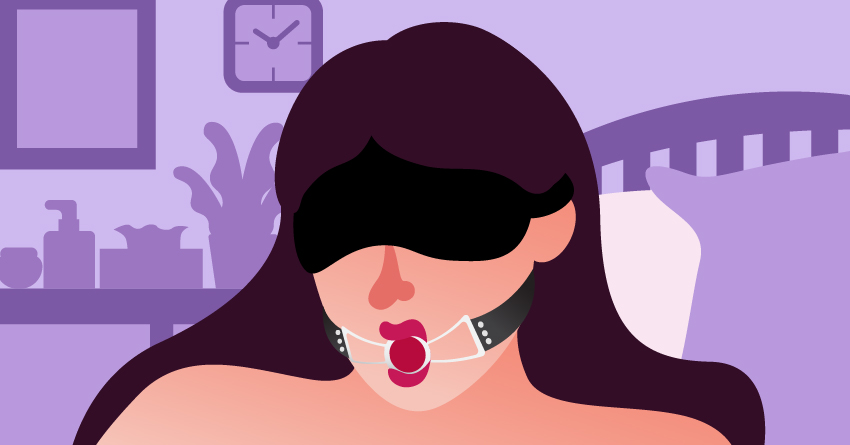 It is a ring-style gag that holds the mouth open. It's designed with a ring that goes in the mouth and has curved metal pieces to hold the lips out of the way. Just like the ball gag, it has a leather strap that latches behind the head.
If the dom wants to insert body parts, sex toys (such as dildos) or other objects into the sub's mouth, this is the most suitable gag for that.
3

Muzzle Gag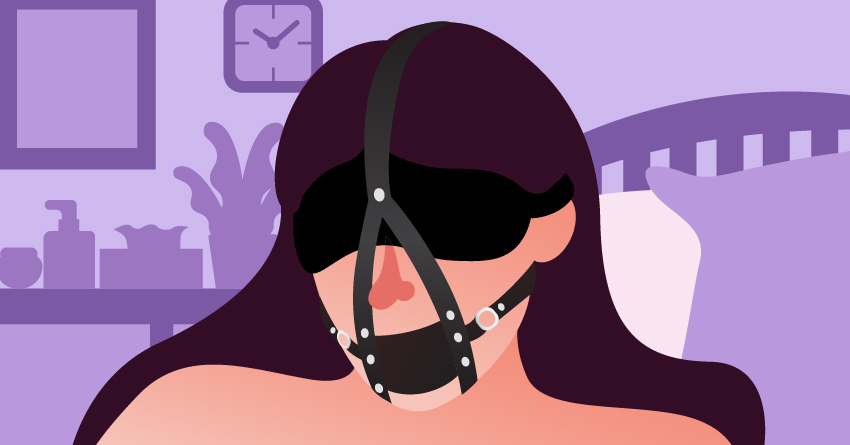 Similarly looking to an animal muzzle, this type of mouth gag generally has a flexible patch of leather that's placed over the mouth. It is held by leather straps around the back as well as straps that run under the chin and up over the face.
4

Rope Gag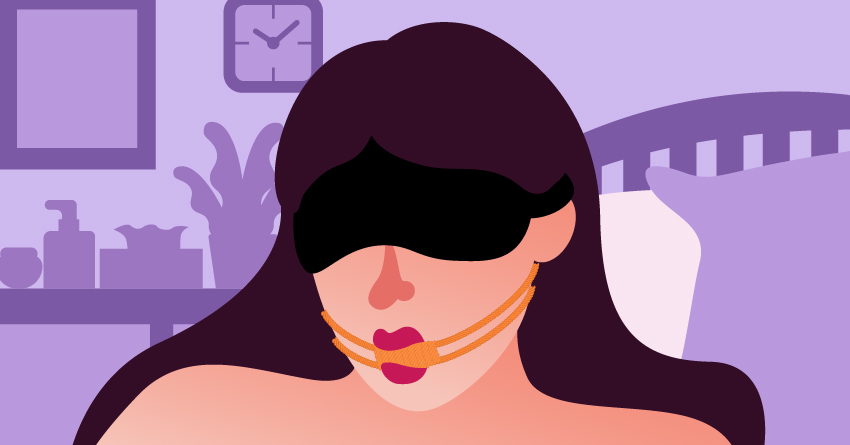 As the name suggests, a rope gag is made out of knotted rope. Aside from ropes, you can also use a BDSM love tape for this. Take note though, you must be knowledgeable with rope tying before doing this gag.
5

Butterfly Gag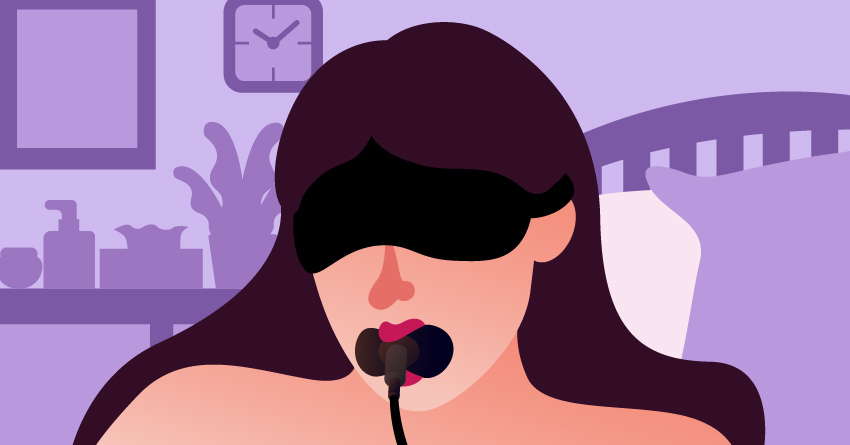 This type of gag resembles the wings of a butterfly. The central part fits behind their teeth while the wings sit between their teeth and lips. Since this gag can be inflated, this is the most effective at silencing the subs.
6

Harness Gag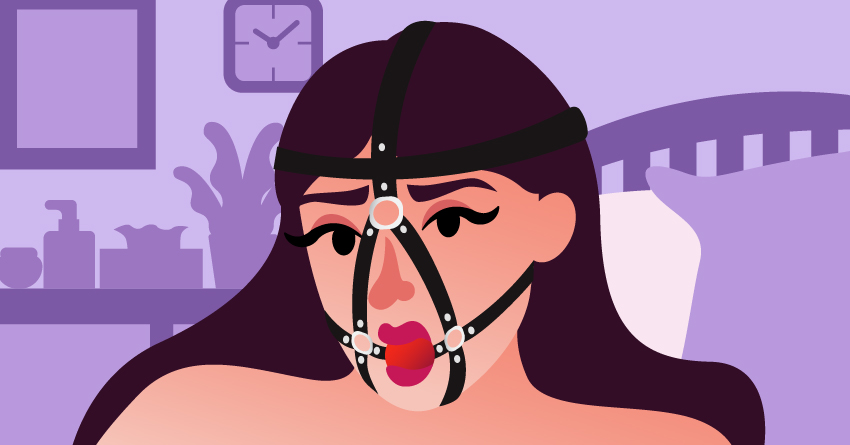 If you wanna go all out with the gagging, this is the best type of gag for you. A harness gag is a piece of headgear that's made with straps and buckles, as well as attachment points to put on gags such as ball gags or muzzle gags. Since it consists of multiple straps, it can even restrict the movement of the mouth by stretching it open or shutting it close.
And there you go, some types of mouth gags that could fill in your erotic tastes. However, be aware that most of the types on the list are for advanced plays. If you're just starting to engage in BDSM, make sure to use the beginner types such as ball and bit gags.
Must-Have Ball Gags For Your Kinky Plays!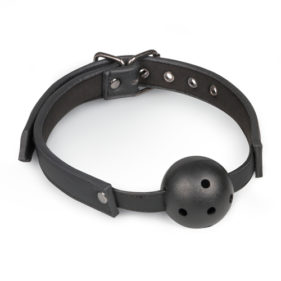 Air Cannon Ball Gag
Air Cannon Ball Gag Features Experience euphoria as you take control and muffle your sub's noise and moans with the Air Cannon Ball Gag. The ball gag has air holes, reducing the risk of asphyxiation for the sub. It will allow her to breathe freely while at the same time still burden her from speaking clearly. The strap is adjustable from
Read more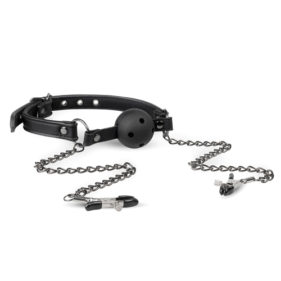 Open Ball Gag with Nipple...
Open Ball Gag with Nipple Clamps Features Go wild and extreme with the Open Ball Gag with Nipple Clamps. The black ball gag is made of smooth, body-safe plastic. The ball is odorless and tasteless for comfortable use. It also has air holes which give the sub enough air even though speaking becomes difficult, if not, impossible. The artificial leather strap
Read more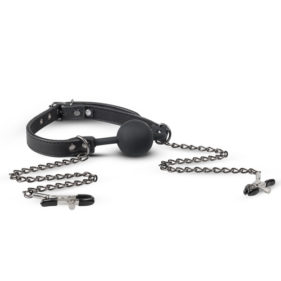 Roxanne Ball Gag
Roxanne Ball Gag Features Have an extreme kinky play adventure with Roxanne Ball Gag. This ball gag includes nipple clamps perfect for all the positive and negative rewards play you'd like to incorporate in your routine. The black ball gag is made of soft silicone material so it's safe and easy to clean. The ball is also odorless and tasteless, so
Read more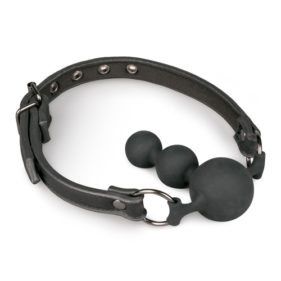 Bounce Back Ball Gag
Bounce Back Ball Gag Features With three connected silicone balls, the Bounce Back Ball Gag is a perfect addition to your BDSM kit. Take control and enjoy the feeling of power by silencing your partner with this toy. The strap is fully adjustable so that you can just fit it around the head of your disobedient sub to muffle her moans
Read more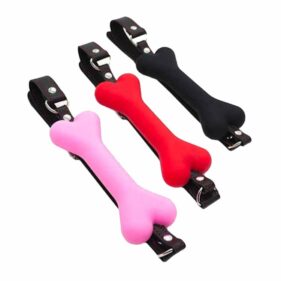 Bone Gag
Bone Gag Features Open wide and bite. The Bone Gag can shut that sassy mouth with a bone. Available in 3 different colors—pink, red and black, the love toy fits any style you're into. It has a total length of 62cm. The bone gag itself is 12.5cm in length, 2cm in its narrowest part, and 4.6cm in its widest portion. It's
Read more
Frequently Asked Questions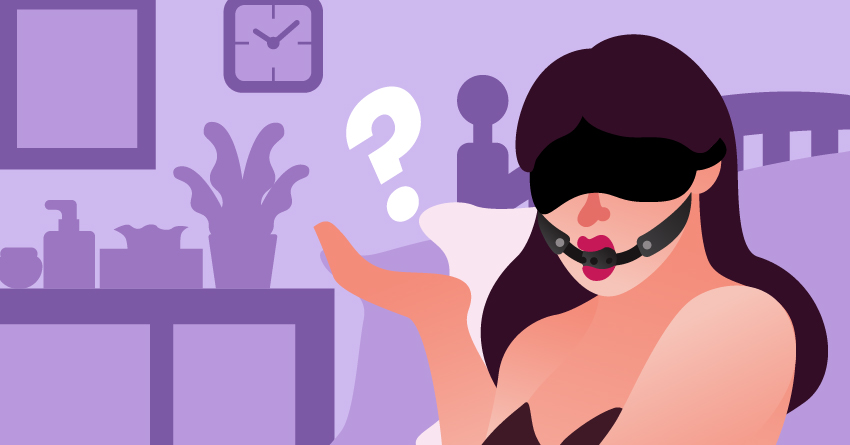 Now that we've laid out all the essential information, we're sure that you already have a clear depiction of what a ball gag (and mouth gags in general) is all about.
But we feel that you still have uncertainties about this kinky toys. Don't worry, it's normal to feel that way. With that, we've answered the most frequently asked questions about this toy that you're probably thinking right now.
1

Can you breathe with a ball gag?

Yes! However, it may be difficult to do so since your mouth is gagged. That's why the submissive mustn't have a nose-related sickness such as a cold or runny nose when using this toy. Also, you can go for ball gags with holes in them for more comfortable use.
2

How long can I wear a ball gag?

This depends on your comfortability. Some can only wear gags for a few minutes while some can have it for longer periods. But to be safe, only wear it for 20 minutes (max). 
3

Is it painful if I wear a ball gag?

Putting a gag may inflict some mild pain in your jaw. But unlike other toys such as paddles, whips, and nipple clamps, it doesn't necessarily put out massive amounts of pain. It's more designed to make you drool uncontrollably. Just make sure to place the gag properly to avoid any mishaps.
4

What toys can I use with a ball gag?

Great news! You can use the ball gags with any toy. Experiment with BDSM impact play toys such as paddles and whips. You can also accessorize yourself or your submissive with collars and nipple clamps. Restrainers such as cuffs and bondage ropes perfectly suit this BDSM toy too.
5

Can I use a ball gag alone?

A big nope! It's risky to use this alone as this toy can be a considerable threat to asphyxia, where one can no longer breathe since there's a deficient supply of oxygen on the buddy. That's why when playing with this toy or any forms of a mouth gag, always have your dom or partner assist and monitor you.
Takeaway
Wearing a ball gag, aside from establishing submission, it also enhances your sexual experience. It serves a powerful visual to showcase the power dynamic between the sub and dom. For the wearer, a ball gag increases mental as well as physical arousal by enhancing their role-play as sub or slave. Not being able to speak during sex adds to their anxiety levels due to their helplessness, and thereby heightens the overall sexual thrill.
And lastly, make sure that non-verbal safety signals, safewords, and ground rules are laid out before using this type of toy. Now that you've reached the end of this guide, go ahead and get yourself this amazing toy. Time to take a bite and have yourself pleasurably gagged. Stay kinky!