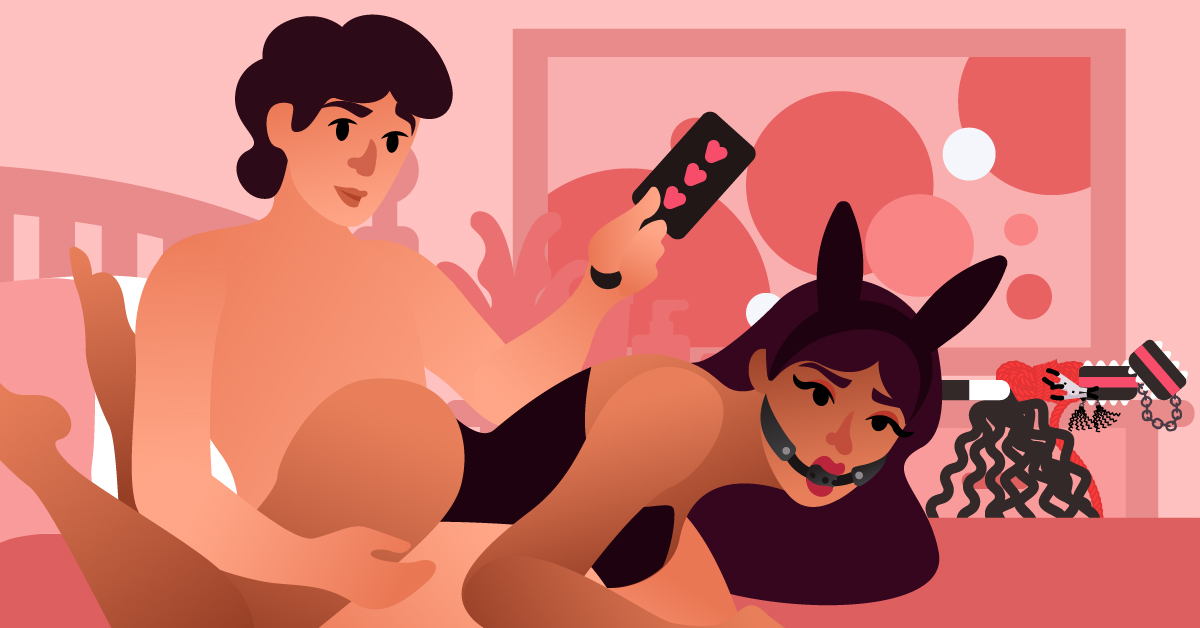 We get that searching for beginner bondage toys can be overwhelming. There are tons of newbie-friendly equipment available in our BDSM shop, but we can feel that you're unsure of which ones to pick. Don't you worry! In today's topic, we'll be sharing with you what bondage is and what are the best beginner bondage sets that would suit you for your BDSM journey!
Few things in life are as misunderstood as BDSM. The sex practice is often accused of being physically or mentally harmful, something that only survivors of abuse embrace, or abnormally kinky. But it's important for beginners to understand that it's actually none of those things. Aside from sharing our highly suggested bondage kits for beginners, we will also share the must-have toys for BDSM beginners and answering common questions on the topic of bondage. In this way, you can also curate your own bondage set and find the best toys that will suit your fantasies and kinks. Are you ready? Let's begin!
What is Bondage?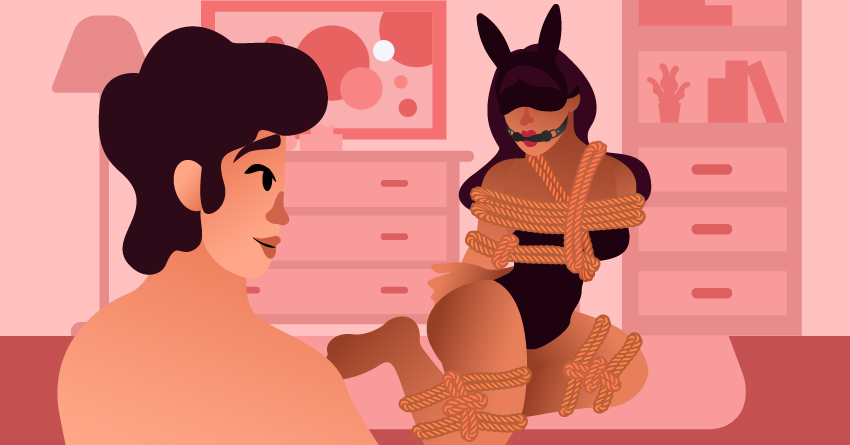 Bondage is one of the main themes of BDSM— which stands for Bondage and Discipline, Dominance and Submission, Sadism and Masochism. It is a sexual practice that involves the tying up or restraining of one partner. Bondage is a form of sex play that focuses on restraint. Having another person control your pleasure is central here, and it can involve props such as handcuffs, ropes, blindfolds, or a range of restraints.
BDSM might sound scary in its own right, but because they rely on a judgement-free zone where communication about your desires and boundaries come first, BDSM can actually be the safest (and most fun) kind of sex you can have. BDSM offers a world of freedom to play, experiment, and allow someone else to take the reins—at your consent. Or on the flip side, if you're the one who likes to do the controlling, you get to call the shots for once.
Since BDSM focuses on the power play between two parties, bondage is an essential theme. Doing bondage establishes who is in control and who is the willing slave. With that being said, the first toys you should get are restrainers that will make your submissive lose control.
Must-Have Toys in Your Beginner Bondage Set
If you're a newbie on this concept, you don't have to buy a whole BDSM set and transform your room into a playroom ala Christian Grey. You can start with some beginner toys then add more tools later on.
But if you do want to go all out, there's nothing wrong with getting bondage sets for newbies. Just make sure these sets include the majority of these toys:
1

Restrainers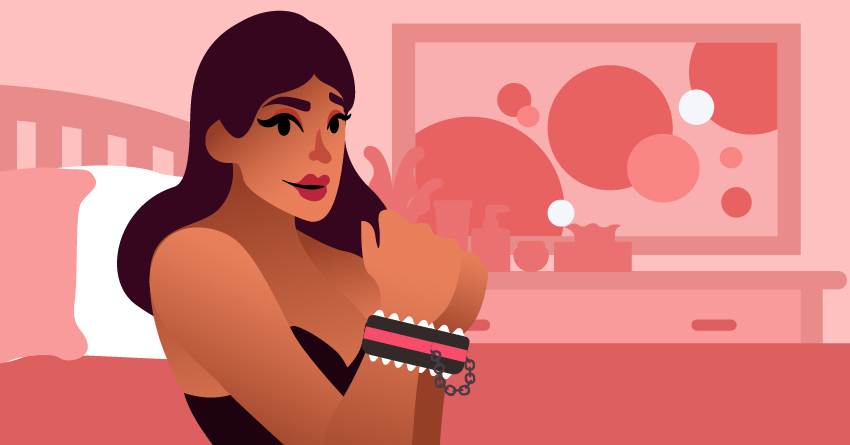 If you're a dom who wants to establish his/her dominance, restrainers are the best beginner toy to do that. Restrainers are the tools that tie or restrain your partner. Once your sub is all tied up, he/she will find it difficult to move, thus giving you more control.
Beginner-Friendly Picks: Go for simple handcuffs that have a satin or fur lining for more comfortable use. Find one with velcro straps for an easier escape since it doesn't require a key.
Save-for-later Picks: Ropes can be used by beginners, but one must take proper precautions. For starters, go for the basic knots then move on more complicated ones later on. Also, have rope scissors ready for extra measure.
2

Eye Masks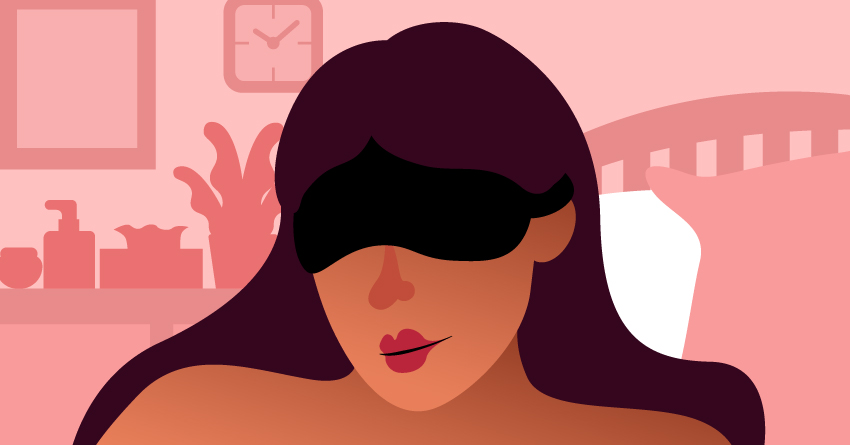 Aside from restraining the sub, hindering his/her senses is another way to take control. Eye masks cover the eyes completely and will add an element of surprise to the act. Will you spank him/her? Tease him/her with some tickling? Give him/her luscious bites? Your sub will never know.
Beginner-Friendly Picks: Go for the basic diamond eye masks that are made with soft materials such as satin.
Save-for-later Picks: Bondage hoods (masks that fully cover your face except for mouth) are a no-no! It can be fun for intense play sessions, but since you're just a beginner, go for simpler variants first.
3

Collars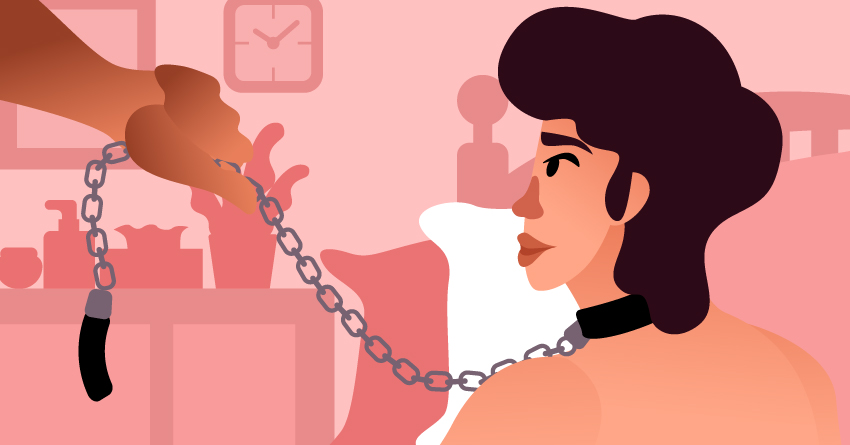 Wanna show your master that you're his/her devoted pet? Wearing a collar will surely establish that. This kinky accessory is worn around the submissive neck as a symbol of ownership. In some cases, there is even a ceremony before a sub can fully wear a collar. Known as "collaring ceremony", the dom will put on the collar to his/her sub as a way of establishing their exclusive dynamic.
Beginner-Friendly Picks: Go for the simple leather variants that have adjustable straps.
Save-for-later Picks: Collars that have locks, weights, or nipple clamps are pretty complicated to use so try the simple ones first.
4

Mouth Gags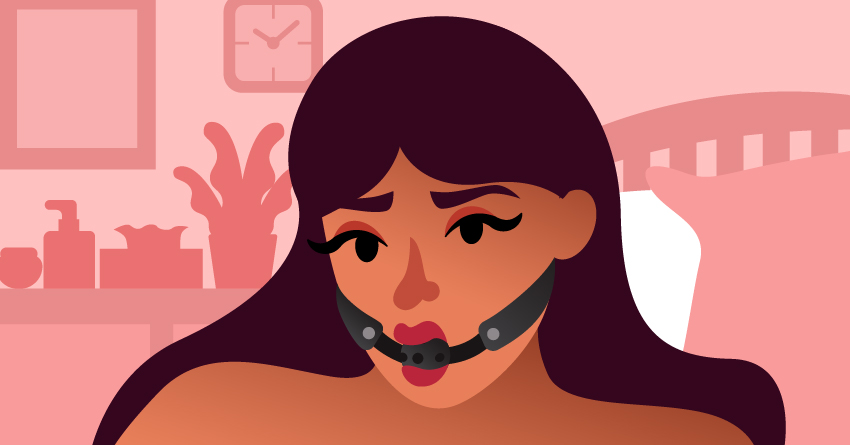 Mouth gags are worn to subdue the screams and moans of the sub. With this alluring toy, your sub will surely lose all control as he/she doesn't have a say on anything. As the saliva drips down his/her mouth, all you can hear are muffled whimpers from the sensations you're giving. Now when using mouth gags, establish non-verbal safewords first.
Beginner-Friendly Picks: Choose a mouth gag that has a smaller ball gag in it.
Save-for-later Picks: Don't start with mouth gags that huge ball gags in it, or those variants that have attached weights or nipple clamps.
5

Nipple Clamps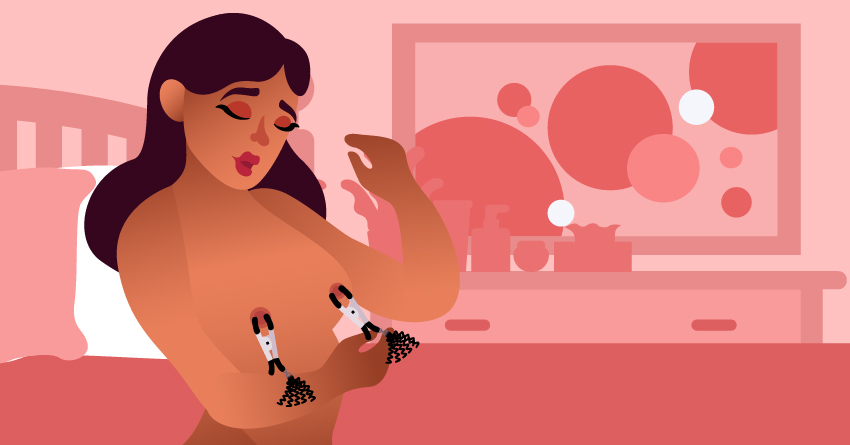 Nipple clamps are designed to squeeze the nipples, bringing subtle or intense pinching sensations. Now from the description, you might think that Nipple Clamps are only suitable for advanced play. But that's not the case as there are tons of beginner-friendly nipple clamps that you or your sub can use. If your sub is into nipple play, this is a great toy to invest in.
Beginner-Friendly Picks: Find a nipple clamp that has adjustable screws in it. With this, you can tighten or loosen up the screws depending on you or your sub's pain tolerance.
Save-for-later Picks: Clover clamps, no matter how enticing it looks, is big nope on beginners. It's not adjustable so if you're not used to nipple clamps, it may cause a lot of pain on you or your sub. Also, nipple clamps that have attached weights or chains should be saved for advanced play.
6

Ticklers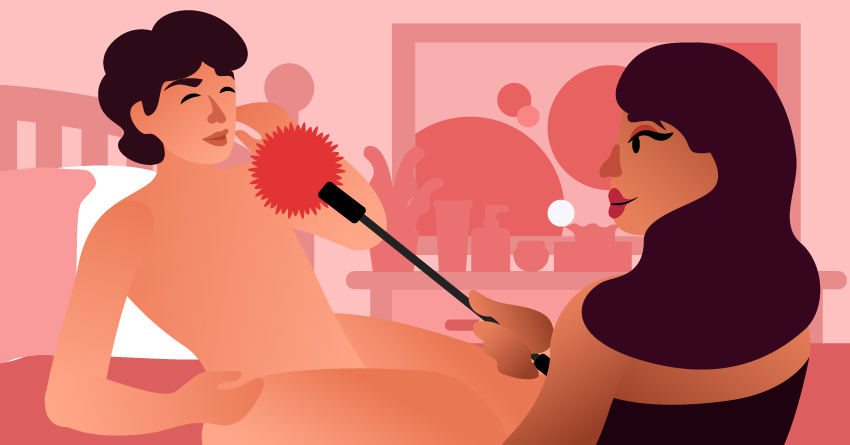 Now that your submissive is fully restrained, you can start playing with him/her. If you don't want to inflict pain yet, ticklers are the best impact play toys to use. It's usually designed with a thin handle with feathers or silicone strands on the end. Use this toy to tickle your partner, either for teasing or for full tickle play session.
Beginner-Friendly Picks: Ticklers, in general, are suitable for newbies, so there are no specific variants one should stay away from.
7

Paddles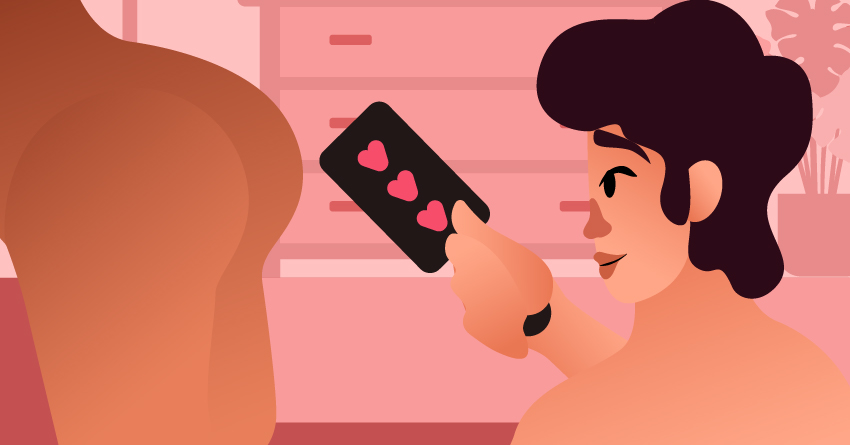 Paddles have flat surfaces that are commonly used to hit the body of the sub. This is usually used to discipline the submissive if she starts acting or refuses to follow the Dom's demands. When using this toy, make sure you've already established a safe word. Also, only hit your sub to the safe zone areas– these are the parts of the body that have enough fat and muscle to cushion the impact such as buttcheeks.
Beginner-Friendly Picks: Go for simpler variants such as a plain leather paddle.
Save-for-later Picks: For beginners, take precaution when using paddles made from wood or those leather variants that have attached studs on it.
8

Whips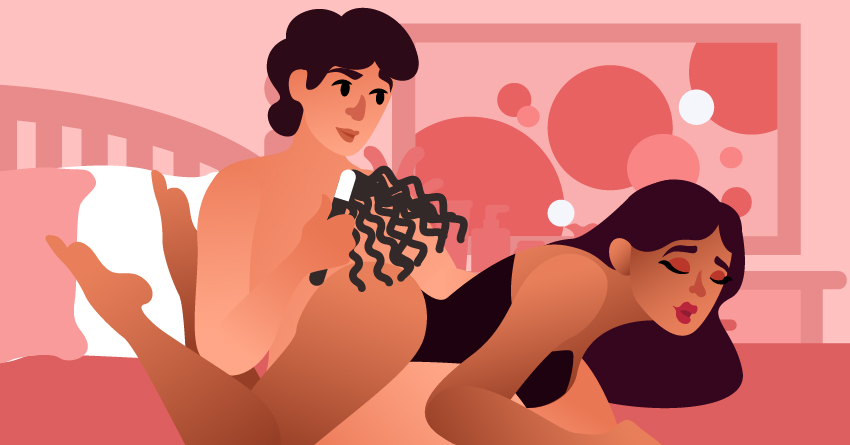 Compared to paddles, whips are designed with thin handles that have a flat crop or strings on the end. This can give subtle slaps or spine-tingling stings, depending on how the dom will use it. If you're a beginner, make sure you've communicated with your partner before using impact play toys such as whips.
Beginner-Friendly Picks: Go for crop whips since they have a flat surface on the end, making the impact less painful.
Save-for-later Picks: Train yourself before trying single-tail whips or tassel whips (ones that have strings on the end). These variants will inflict pain so make sure you or sub can tolerate the pain before getting whips that suitable for advanced play.
Quick Bondage Tips For Beginners
We get that you may be intimidated with bondage and BDSM in general. So, we've collated quick tips to help you out:
1
Make time for research.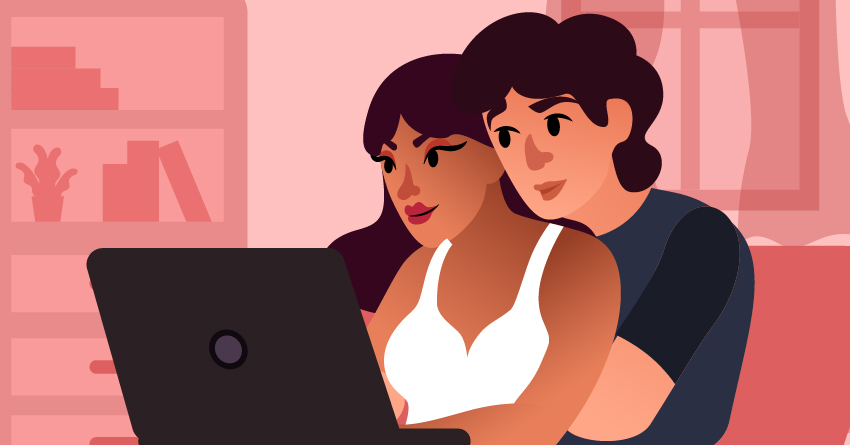 While it looks glamorous and usually inaccurate, bondage and BDSM as portrayed in films won't probably work for you. We recommend reading up on BDSM, and learning about moves with your partner. You could even include a sex therapist if needed. 
2
Talk about your fantasies and boundaries.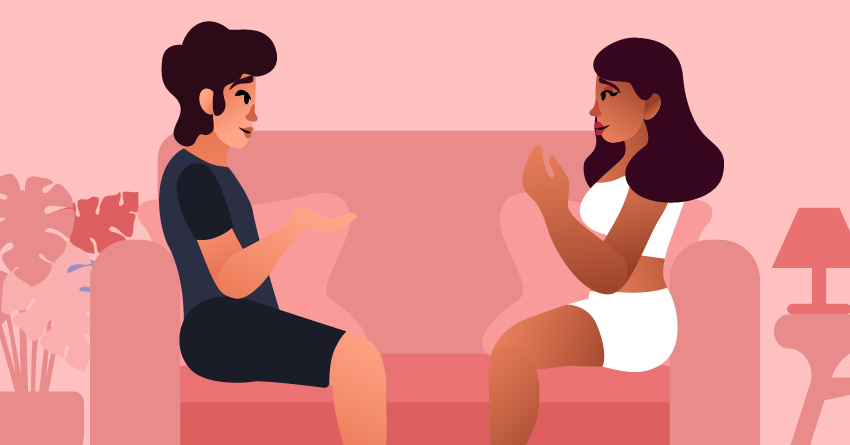 You don't want to splurge on a dozen toys and only start figuring out your turn-ons from there. It's ideal to start figuring out what is sexy and hot for you. Don't be afraid to start with your own imagination and what turns you on. We recommend reading or listening to BDSM stories that have power themes or watching ethical porn that has BDSM to find what you may be into.
Take the time to have an honest conversation with your partner about bondage. Share your desires and your boundaries with each other. Will you be turned on more if you role play with costumes? Open these types of topics up and see where it goes! Trust and honest communication is key in BDSM. Let them know if the idea of being blindfolded excites you but having your hands cuffed makes you anxious. Similarly, hear them out if they tell you they never want to be in a submissive role.
3
Choose your setting.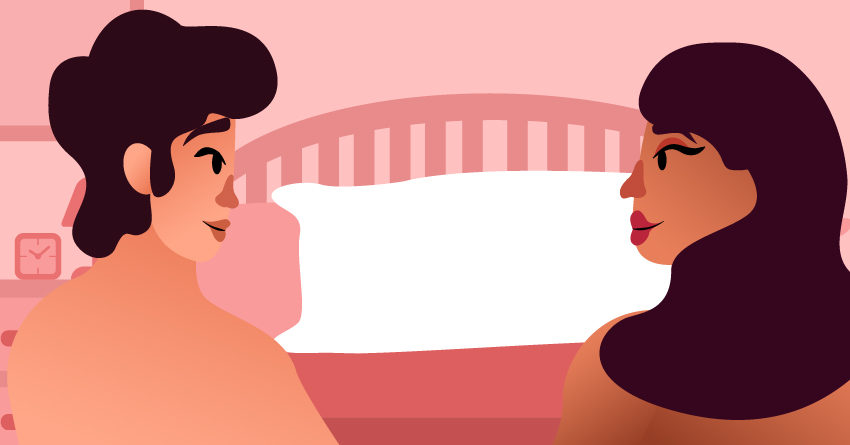 Picking the right spot to do BDSM is key to great play too. It may be a hotel room or a spacious room ideal for power-play sex or maybe your bedroom. As long as you feel safe in that place, you're good.
4
Know your safe words.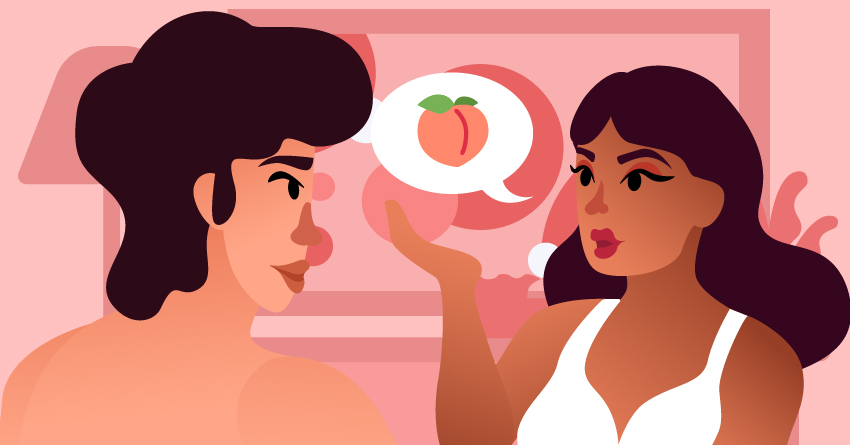 And to practice safety even further, decide on safe words. Pick something random that you won't usually say like " keyboard" or "sunflower". And once you hear that safe word, everything should instantly stop. Check if your partner is okay and stay by their side. And ask them what they want from that moment onward.
5
Try out some dirty talk.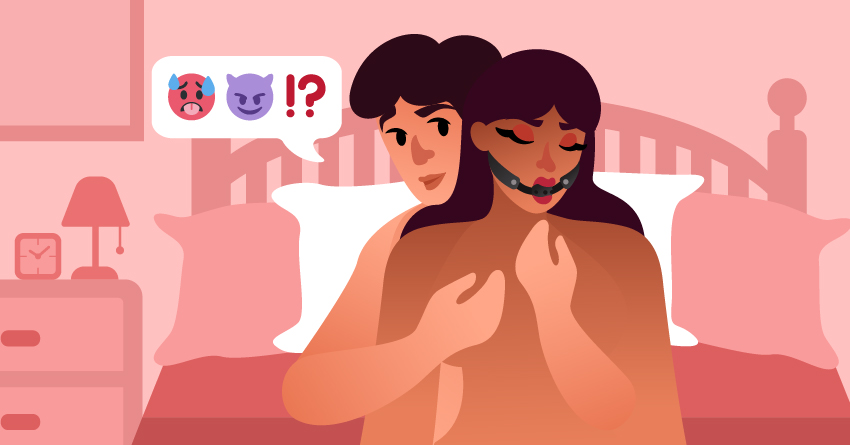 Are you a submissive who likes being reprimanded? Do you want to be told that you're a bad girl and that you're going to do what daddy wants? Ask your partner to talk dirty to you. Anyone can engage in dirty talk related to BDSM themes, whether you are dominant, submissive, or both (someone who plays both roles is referred to as a switch).
Dirty talk allows you to express your desires. Verbal cues also help you visualize hot fantasies. Say you have a fantasy of being restrained but for now just want to hear your partner tell you about how they're going to tie you up and (consensually) use you, or you'd like to see how it feels to call them "sir." Dirty talk lets you explore fantasies before physically trying them.
6
Never try bondage with strangers.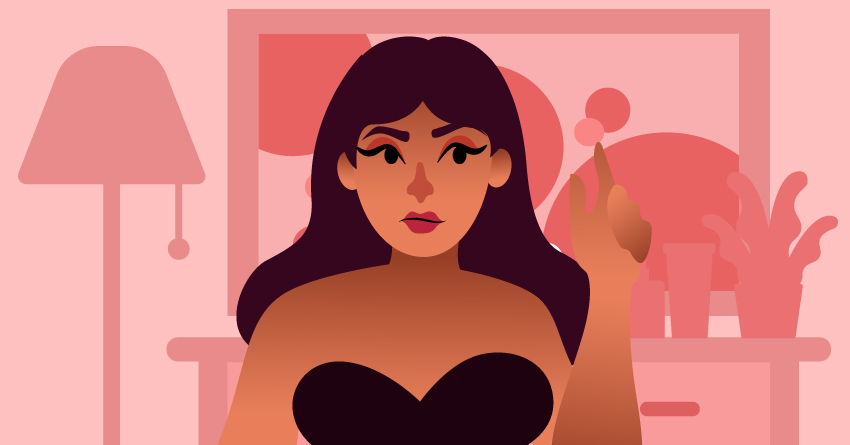 First things first: Experts recommend that you don't embark on your first bondage experience with a near-stranger. Trust and communication is key in bondage so being with someone close to you will make it safer and more intimate. Plus, brand new Tinder dates are out, as is anyone you've just met online – even if you did find them through the very best dating sites the internet has to offer.
7
Trust and communication is key! 
This cannot be stressed enough, bondage for beginners means starting slowly, and trying it with someone you trust. Bedroom games may be a good place to start – they require and imply a surrender of control, by the restrained partner to the active partner. Jess says that it's important, therefore, to establish a safety word before you begin: 'It means everyone knows that there's complete trust in the scenario, and you know that just saying one word will stop play immediately.'
8
Slip on some restraints or a sexy costume or both!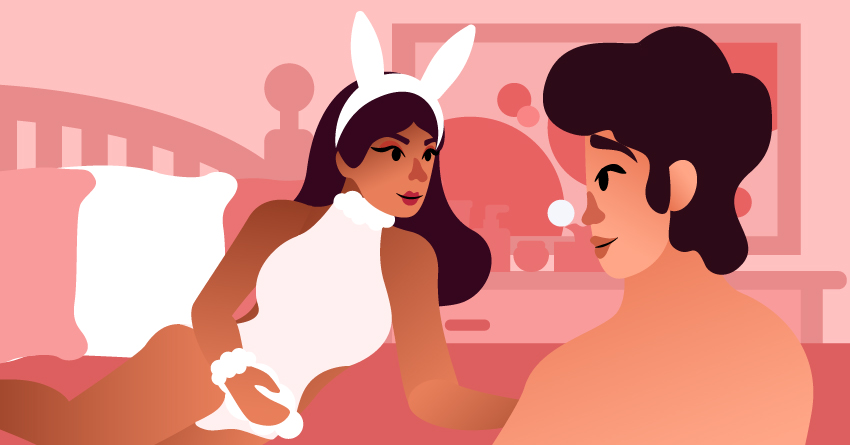 Handcuffs are another common restraint tool, and they tend to be quite user-friendly. While ropes are highly versatile, you don't have worry about your tying skills with handcuffs, and since you can also use cuffs to ensure the submissive partner is unable to touch themselves, they're handy for experimenting with orgasm denial.
And dressing up is a creative, liberating way to explore hidden desires, so if you're turned on by being dominant or submissive with your partner but feel a little nervous, the right outfit could help.
9
Choose your positions carefully.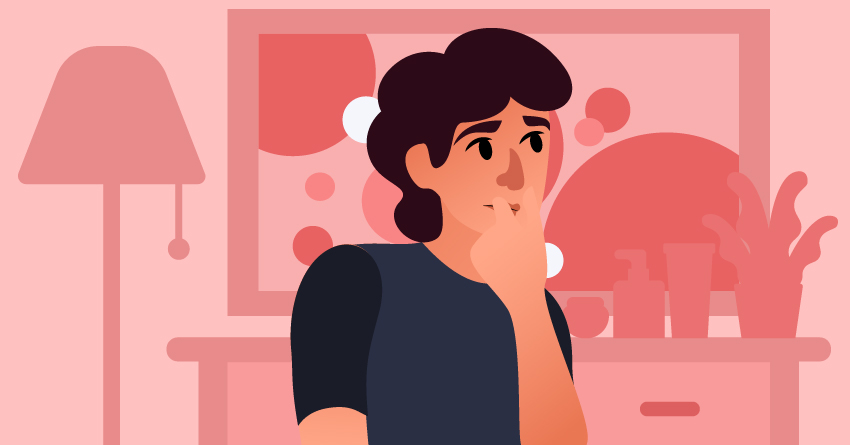 When couples are broaching the subject of bondage, they often feel pressure to label themselves as either the submissive or the dominant partner. A lot of people think, "I've got to pick one", or "I'm the guy so I have to go on top". Throughout experimentation, you might well find that you favour one over the other, or quite dramatically hate being a sub. But when we're talking about absolute beginners and novices, we would say sample both at the beginning to really know!
10
Have time for "aftercare".
 
The conversation or the "aftercare" you have after the experience is just as much a part of sex as the acts themselves. 
Doing aftercare is a chance that allows you to debrief by asking your partner about what they enjoyed most and what they were thinking when you, say, lightly spanked them. The intimacy and honesty expressed after the BDSM experience will strengthen your relationship. Now that's another great type of bondage worth exploring.
Our Top Beginner Bondage Sets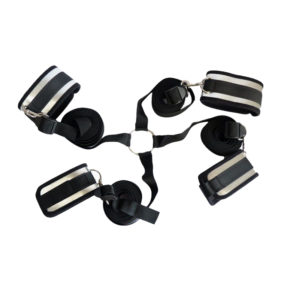 Enslaved Bed Restraints Set
Enslaved Bed Restraints Set Features Enchain your sub to full submission. The Enslaved Bed Restraints set is an elegant bed restraint set that lets you go fully wild with your sub. Consisting of 4 sturdy padded cuffs and sleek 6-feet straps, your love slave will have no escape from your alluring touch. It's fully adjustable and foldable, so you can simply
Read more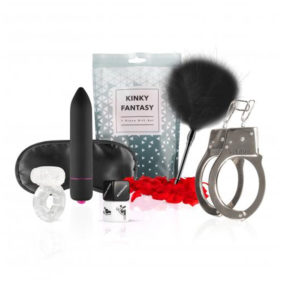 LoveBoxxx Kinky Fantasy
LoveBoxxx Kinky Fantasy Features Wanted to spice up your sexual plays with BDSM? Whether you're starting out your sexplorations or already a master in the game, you'll surely love using the LoveBoxxx Kinky Fantasy sex toy set! It includes the following toys: rose petals, eye mask, bullet vibrator, tickler, handcuffs, vibrating cock ring, and a sex dice. All of these toys
Read more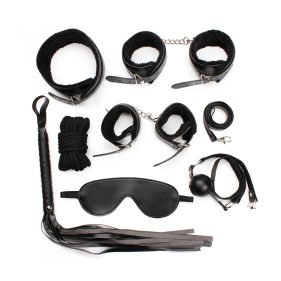 Eros BDSM Set
Eros BDSM Set Step away from the shadows of shame. We know you've always wanted to be kinky. Get into bondage play with the Eros BDSM Set. This 7-in-1 package features handcuffs, ankle cuffs, rope, eye mask, ball gag, collar, and whip. Made from high-quality leather and faux fur material, beginner and experienced couples will surely enjoy playing with this ravishing
Read more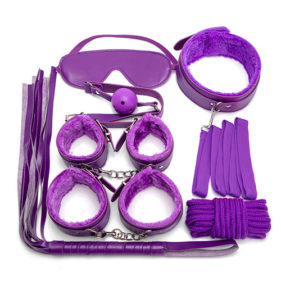 Ravish Me BDSM Set
Ravish Me BDSM Set Features A smorgasbord of kinky toys laid out for you. You know it's going to be a steamy night when the shackles, the restraints, and the whip are all out. Made only from top-grade materials, these toys are built to give life to your most erotic thoughts. The Ravish Me BDSM Set is a starter pack for
Read more
Frequently Asked Questions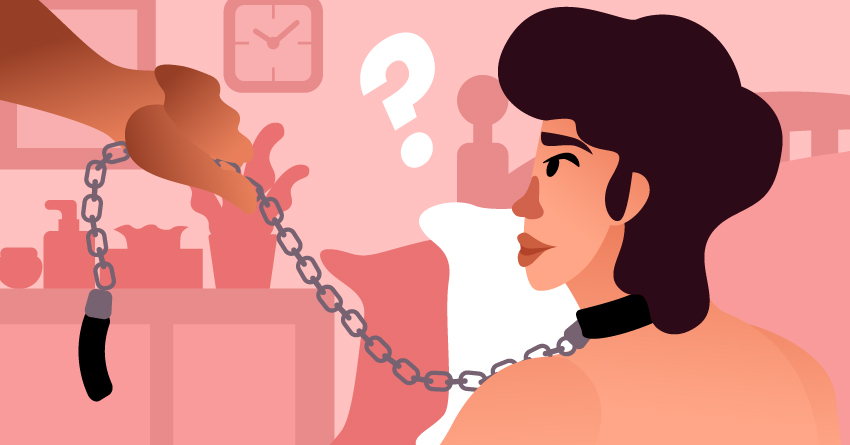 Now that you know the tips and ideal toys to use, you may still have more questions. Don't worry hun, we've made an FAQ too to thoroughly address your further queries.
1
What makes an activity good for someone who's new to bondage and BDSM in general? 
Bondage is pretty easy to understand and relatively safe. You don't want to start out playing with fire or knives, literally. But a blindfold and restraints are things you can easily add when you're having sex to up in a safe way. If you're not proficient with knots, rope bondage isn't a good idea when you're just getting the hang of things.
2
How to pick a safeword? 
If things go too far and you or your partner cross a boundary you didn't anticipate, decide on a word you'll both say (and obviously listen to) if that time comes. We suggest picking something totally random that you wouldn't normally say in the bedroom, such as "pineapple" or "teacup."
3
Is dressing up an essential in BDSM? 
The same way props and toys can bring out your dominant side or the masochist in you, dressing the part can be just as helpful in setting the scene. For example, if you're the submissive during the experience, you might try a choker—or a cat mask and tail—to represent your willingness to obey your "owner" during the session. Have fun with it! You don't need to go all-out Halloween-style, but if a little costume or accessory helps you channel your inner sex queen, wear it proudly.
4
I want to get into BDSM, how do I talk it out with my partner without being too imposing?
Sit down with your partner and have an honest conversation about your desires, what turns you on, and what your boundaries are.
Since BDSM typically involves surrendering control, trust and communication is everything. It's extremely important that you're as specific as possible with your partner about what you want and don't want, as they should be with you. Hear them out too if they tell you they never want to be in a submissive role. From there, the two of you will be able to better negotiate consent and identify your limits to make sure that you're both comfortable throughout the process.
5
What's an ideal place to do BDSM? 
Part of a BDSM game plan is picking a spot to do the deed. That might be a hotel on your next vacation (where it might be easier to tap into a different persona), a room reserved for power-play sex, or just your boring old bedroom. As long as it's a place you feel safe, you're good to go.
Takeaway
Before diving into the fascinating world of bondage, make sure you're getting the toys that you or your partner can handle. You don't need to have a playroom to enjoy bondage acts. If you feel like getting just one toy to start off your kinky sexcapade, then just do that. There's plenty of time for you to discover your sexual desires and fantasies, so work on your pace.
Nonetheless, go ahead and give life to your most erotic thoughts! Happy spanking~