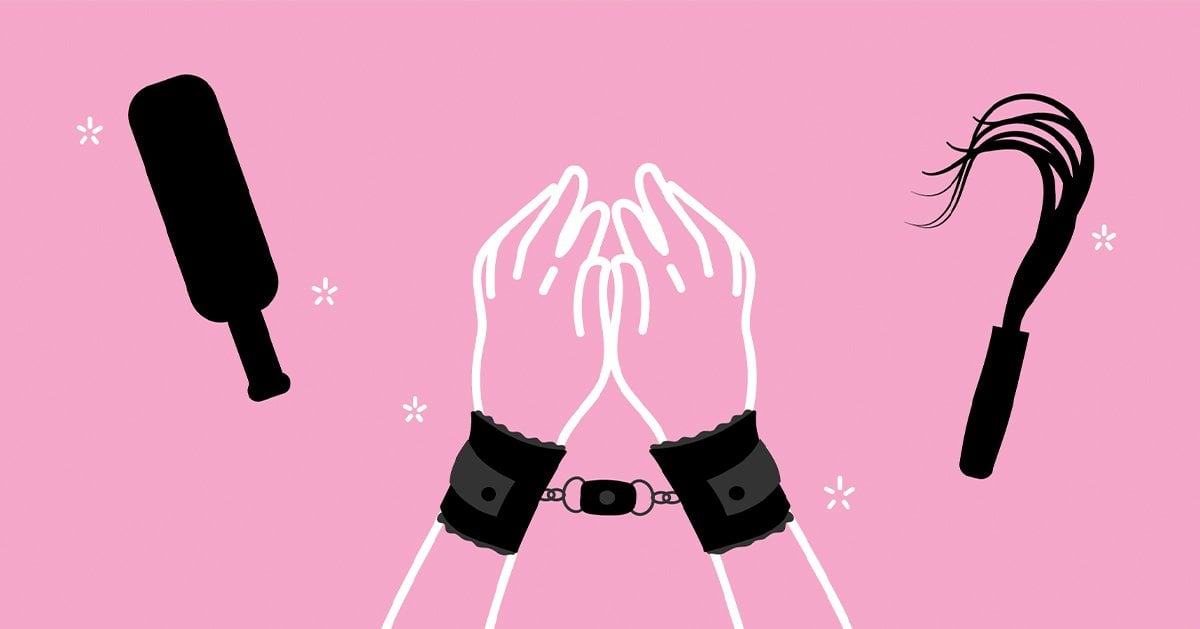 What is BDSM—All The Things You Really Need to Know About This Kink
I'm gonna keep it real here. We have to admit that since the novel Fifty Shades of Grey came out in 2011, BDSM has been associated with Christian Grey. The fanbase of the books was so intense that its film rights were quickly picked up by movie producers. Come 2015 and BDSM really blew up. It was also when the Fifty Shades movie came out. The trilogy was such a hit that people were googling up "what is BDSM", and BDSM sex toys were selling like hot pancakes right after it was released.
During the pre-Fifty Shades era, any mention of a taboo topic like BDSM sends your average Joe running away in the opposite direction. But now, everyone in the block is intrigued about BDSM. And thanks to the sexy image of Christian Grey blessing the big screen, everyone also seems to want to try it out at least once. Which is great. At least people are now more open to trying out new things in bed.
True BDSM lifestylers, however, got a problem with the misconception that E.L. James started the whole BDSM kink. We're willing to concede and give E.L. James the credit she deserves for taking BDSM out of the dark and bringing it out in the open but people have actually been getting their rocks off to it for quite a while now.
Throughout history, there have always been fun and adventurous souls who are into kinky sex. And if you're here now, you're probably looking into it so you have something to spice up your bedroom activities. Even if you aren't, reading up about BDSM is lots of fun in itself. Expand your kinkyclopedia and find out everything you need to know about this fun kink. 
What does BDSM stand for and what is it about?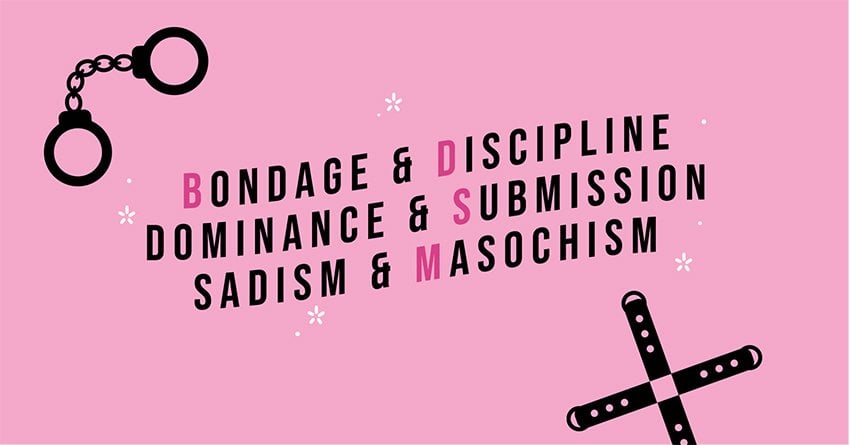 BDSM stands for Bondage and Discipline, Dominance and Submission, Sadism and Masochism. Quite a mouthful, really. Who has the time to say all of that every freaking time? Let's just stick to its acronym for our own conveniences.
If we can get past its length, and actually focus on the meaning of the words, BDSM sounds like some heavy shit is about to go down. It's a kink, so yes, things can get dark (and hot at the same time). BDSM involves bedroom plays that have a lot to do with a power play and trust between the two parties involved. It isn't exactly everyone's cup of tea. But the good thing about it is that you can modify it according to the level of intensity you can handle. You can turn it into something crazy and wild or temper it down to something that's moderate.
Now that we got the general definition out, let's define each of the themes found in BDSM to really get a sense of what it means.
Bondage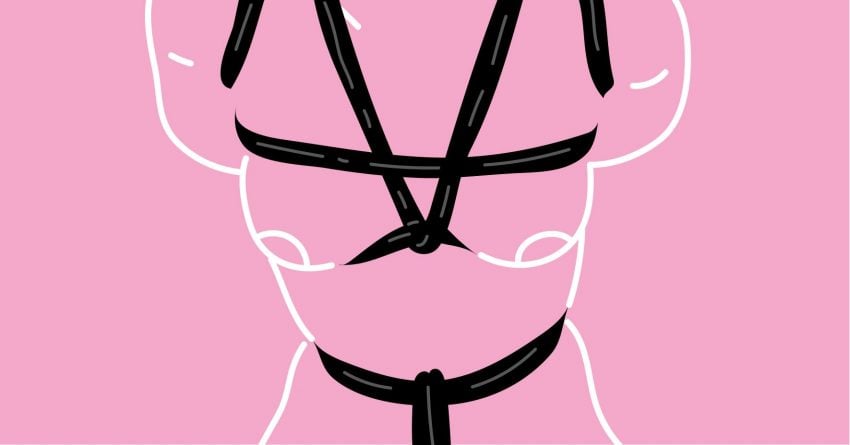 It's all about restraints. When it comes to bondage, you can use anything—from leather ropes, to beautifully crafted rope plays by the Shibari—as long as it restricts movements. Most BDSM practitioners agree that bondage has an important role in BDSM plays. It goes back to the fact that BDSM involves power play. And what better way to be in control, or give up control, depending on what role you're playing, than to tie someone up or get tied down yourself.
Discipline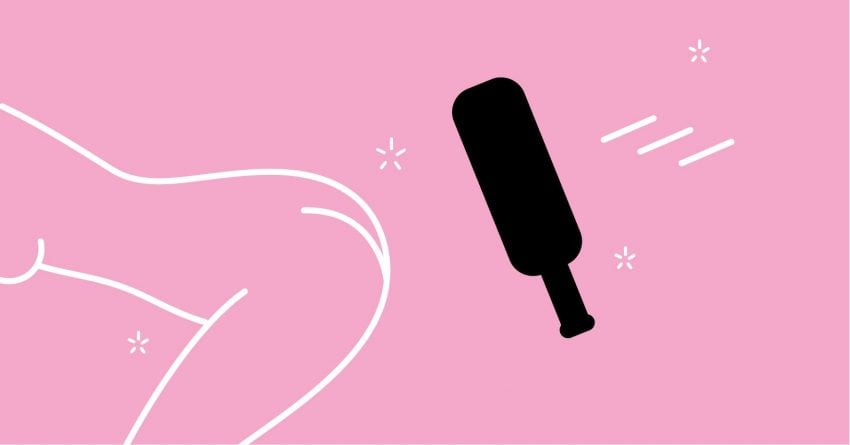 Discipline in BDSM is a bit like using the carrot and stick method. Basically, you agree to a set of rules and if you do them right, you get a reward. Defy the rules and you're in for a punishment. If the mention of punishment scares you a little, don't worry too much about it. They're pre-discussed and agreed upon. You don't have to approve of a punishment you're not comfortable with. With that said, punishments can range from mild to intense. It can include scolding, getting peed on, or spanking. You can be really creative with your punishments just as long as both parties agree to it.
Dominance and submission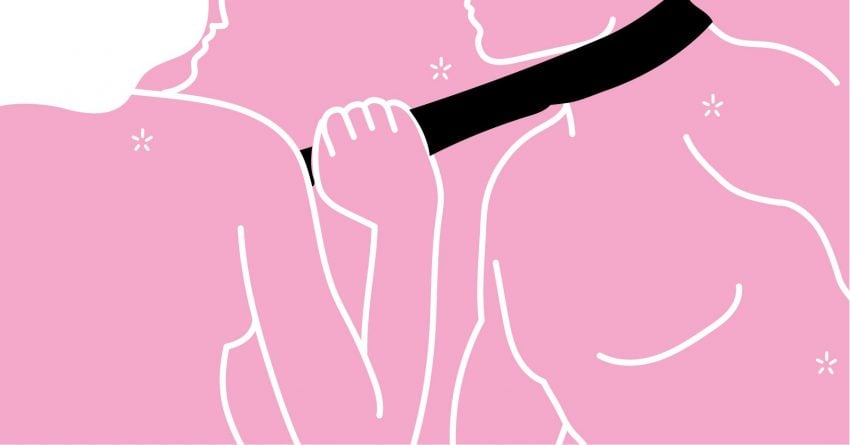 Discipline is the act itself, while dominance and submission are the roles assumed in the act. A sexual dominant is someone who has control over the BDSM activities. They like to be in charge and are the ones giving the punishments and rewards.
A submissive, on the other hand, is the one on the receiving end of the dominant's control. But that doesn't mean that they have zero say over their sexual experience. Subs are only as submissive as they allow themselves to be. They have all the power to put things to an end if they want to. Some people like to keep one role. But it's totally normal to hear of someone who likes to go back and forth between the dom and sub roles. In the BDSM world, we call them "switch".
Sadism and masochism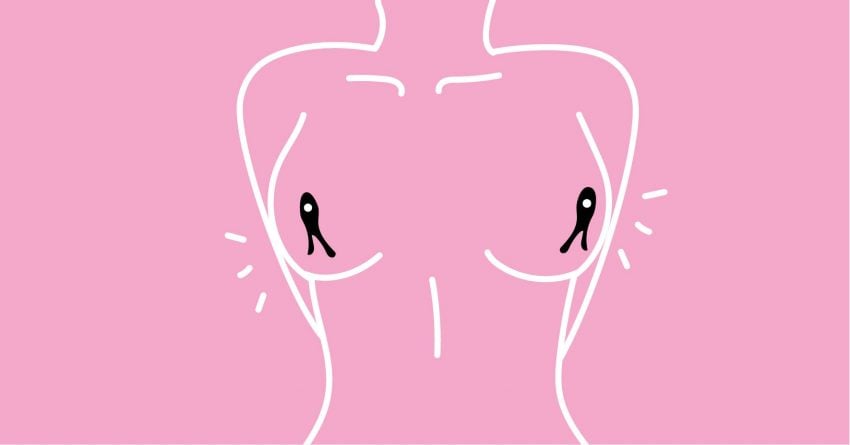 Don't let these two words—sadism and masochism—scare you. If you're with a partner who listens and cares about your well-being, then there's nothing for you to worry about. The sadist in BDSM is the sexual dominant and gets off by seeing their subs in pain. The other side of the spectrum is the masochist who's turned on by the pain the dominant inflicts on them.
And as always, the amount of pain the dominant can inflict on the sub is only as far as the sub lets him to. It can be in the form of impact pain by using an object to physically hurt the sub.  Electrical play can also be used to send current to a sub's body. It can also be something soft like tickling play to stimulate the sub's sensitive parts. At the end of the day, the goal of this whole receiving and inflicting pain is pleasure. If you're not getting any pleasure from the act, it only makes sense for you to stop immediately. Find other kinky shit to do instead.
The concept of mutual consent in BDSM
Just like with any healthy kinky activities, consent is needed in BDSM. Things can get out of hand quickly so it's best to establish that there's an informed, mutual, uncoerced, and revocable permission from both parties involved. Take note of the word revocable, meaning it's totally okay to back out of it if you ever change your mind.
You can do it in Fifty Shades of Grey fashion by signing a contract or you can do it in a less formal manner by way of a verbal agreement. What's important is that the decision made came from a sound, educated, and aware individual.
Consent doesn't just end at the beginning of the act. Active consent is also something to keep in mind. Even when you're in the middle of the BDSM play, you're supposed to ask your partner first before attempting any sexual act. Always listen to your partner so you know whether they're feeling pleasure or put in serious harm.
Does BDSM involve sex all the time?
No, BDSM doesn't have to involve sex all the time. It can, but it's not always part of the equation. Here's a fun fact for you. A professional dominatrix—someone who's so good at playing the role of dom and actually gets paid to do it—DOES NOT have sex with the clients. Like EVER. As we've mentioned before, the whole dynamics of BDSM is about control and power play. You don't necessarily have to reach an orgasm to put that into action. Despite it sounding like it's an explosive activity, BDSM can have a therapeutic effect on the person. It's one way to let go of this society's pressure to act a certain way. It lets you explore your limits and realizes your fantasies. And you get to do it in a really erotic way.
Ensuring safety and establishing a safe word
You can be as wild as you want with your BDSM play scenes but it's always important to practice safety. Establish a safe word that you can use to communicate if there's any trouble in paradise and you need to stop whatever it is that you're doing. Wear condoms if there's going to be sex involved. Any physical or psychological pain has to be within the set limits. Always try to minimize the risks of possible unwanted injuries. Avoid any activity that can cause long term physical and psychological trauma. If you're going to make use of BDSM toys, do your research and learn how to properly use them.
BDSM toys you can use to up the ante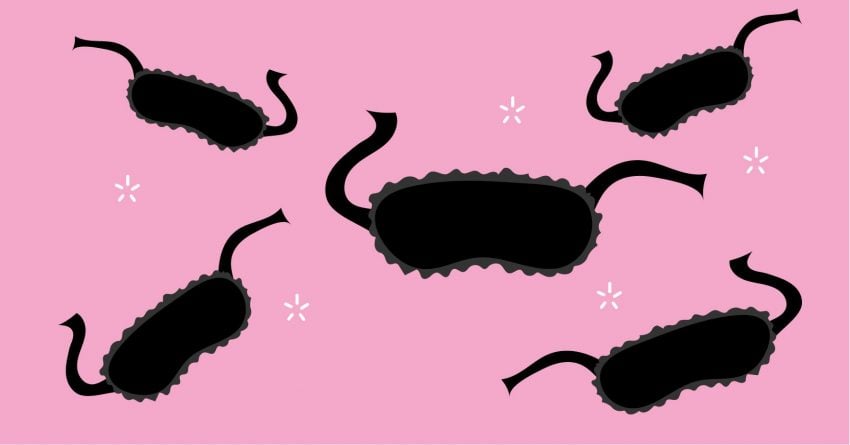 Any piece of fabric that you can tie behind your head and use to cover the eyes is a blindfold. A necktie, handkerchief, or a towel usually does the job but if you're feeling luxurious, you can get the specially-made blindfolds in any of your favorite sex toy shops. They hinder your sense of sight. You get a mixed feeling of excitement and fear as you wait in suspense for the next thing to happen.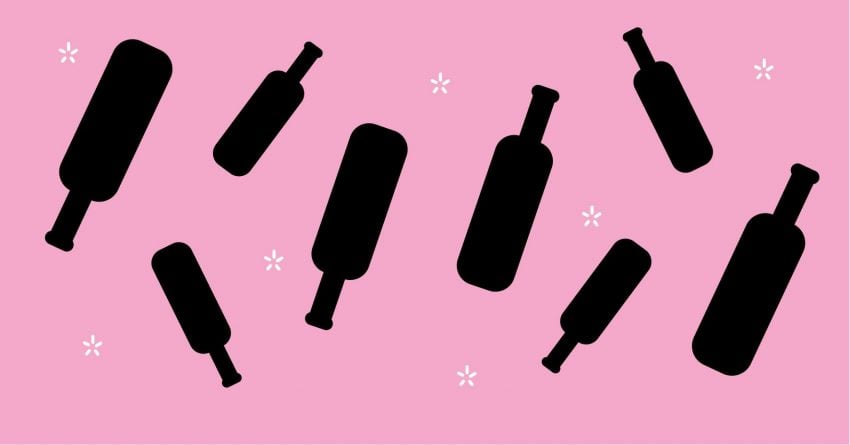 Paddles have flat surfaces that are usually made from leather or wood. It's used for impact play in BDSM. They're great as discipline tools. A dom can punish the sub for "misbehaving" with a light or heavy spanking, depending on whatever intensity they're into. Watch out the areas you hit though. Make sure they're safe zones. You might damage nerves that can cause injuries, worse, paralysis, if you're not careful enough. The butt cheeks and thighs are usually considered safe places to hit.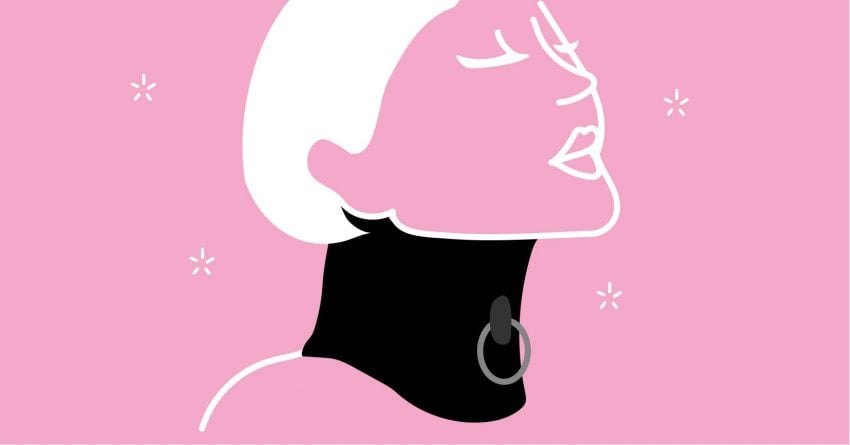 It's a piece of kinky jewelry that subs wear around the neck as a necklace or a choker. They can be made from thick leather or PVC, are tightly worn, and may also come with a lock. It can symbolize the "ownership" or the "dominance" of the dom over the sub. In BDSM play scenes, the submissive isn't allowed to take off the collar without the dominant's permission. It also looks sexy as fuck too when worn so that's a plus.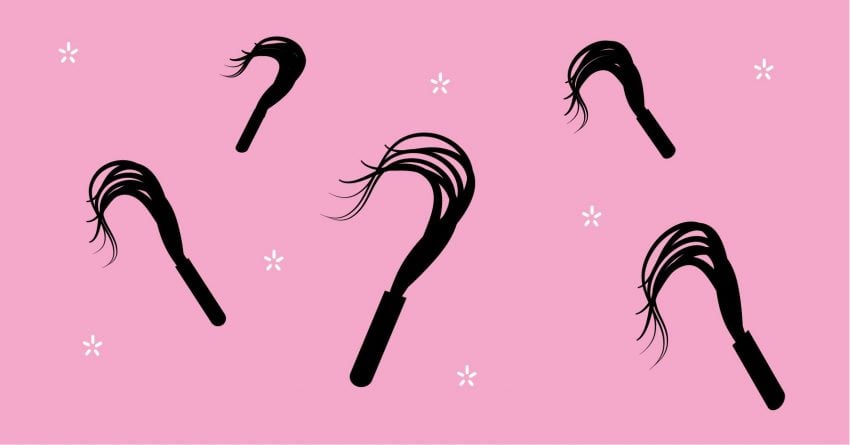 A whip is like a cousin to paddles. It's used to inflict pain and pleasure on the submissive but unlike paddles, whips are thinner and used in a quick and sure motion. A dom worth his salt knows that if you hit just the right way, it can leave a sting that can excite the nerves on the targeted area. It has a flexible end that whips the exposed skin.  Like the paddle, make sure you're only hitting the spots that are protected by layers of fat and muscle.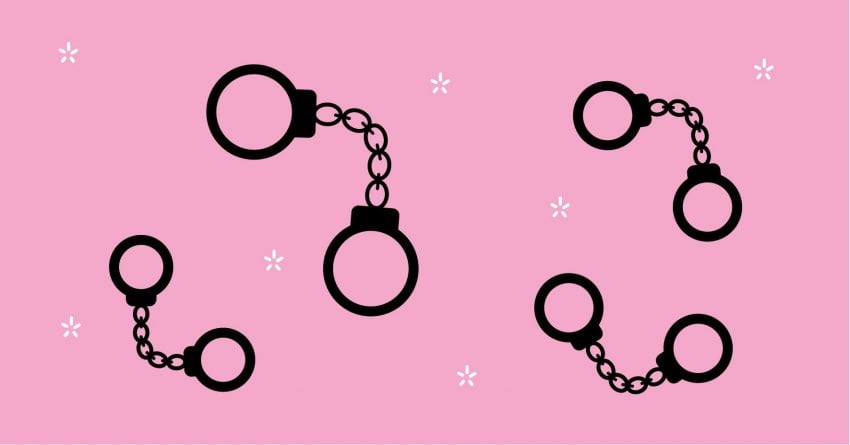 Handcuffs can be made from stainless steel, leather, or fabric. Sometimes they're covered with a softer material to prevent chaffing of the skin. They can also be attached to a chain so that the wearer can only move as far as the chain allows. Tied or worn around the wrists, they're used as restraints and gives the wearer a feeling of helplessness. When wearing the stainless-steel handcuffs, it's important that you always know where you hide the key. They can be hard to take off so keep that in mind.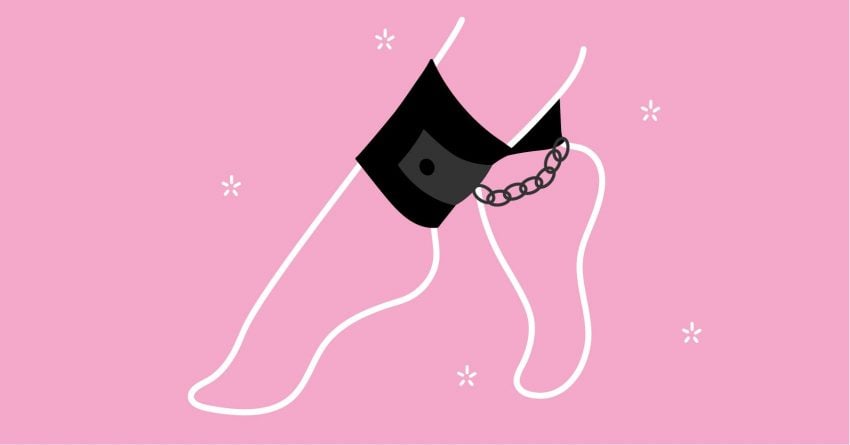 Shackles are usually paired with handcuffs. Made from leather, or steel, they're BDSM toys used to restrain the legs. They're worn around the ankles and just like the handcuffs, some shackles also come with chains. It's tough to get anywhere with these on so the wearer is completely under the mercy of the dominant.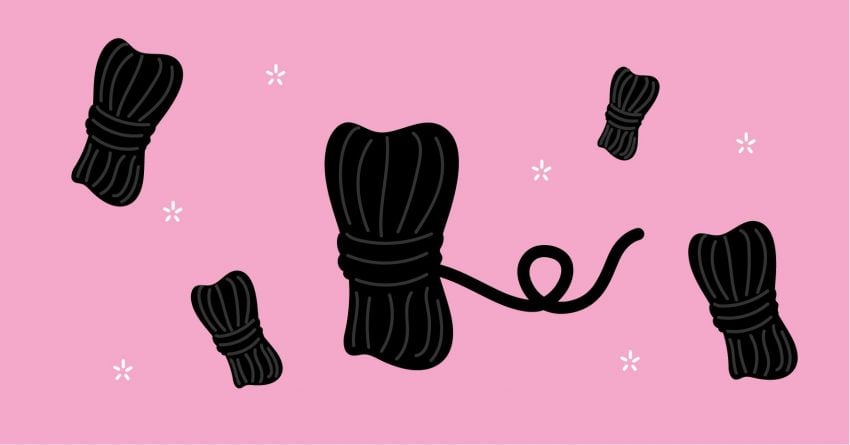 Rope bondage doesn't have to be a simple tying-up practice. For some, it's a form of art. Ropes can be used to tie up the sub's body, making him immobile. You can also use this to suspend him in the air with the use of very elaborate tying techniques. This masterful rope bondage technique is a borrowed skill from the Japanese known as Shibari.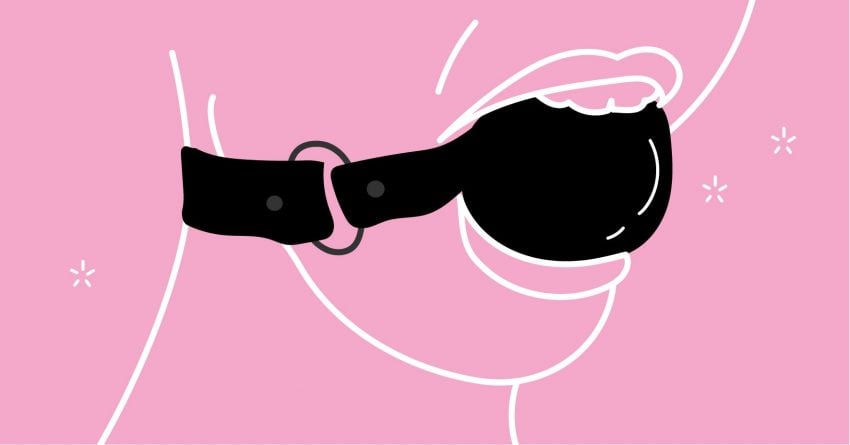 You use it to stop the sounds you make when you're getting it hard during a BDSM play scene. With this on, your screams are stifled. Your moans are whimpers and your saliva is dripping. Since you can't talk properly if you're wearing a mouth gag, it's best to come up with other ways to communicate your safe word. This is to make sure that everything's fine and the sound you're making is a cry of pleasure and pain, and not of agony.
Bondage Tape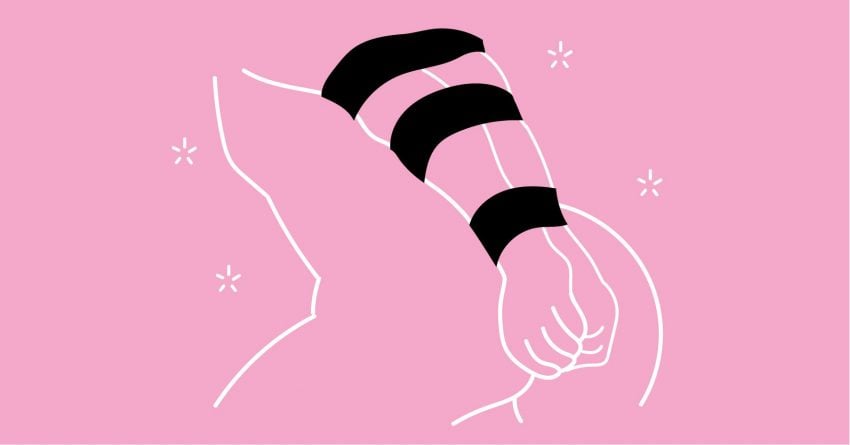 Bondage tapes are specialized tapes that don't stick to anything other than itself. That way, you don't hurt or irritate the skin or even hair when used. If you're getting a good quality, they're sticky and durable enough to be used as restraints and as a substitute for a mouth gag, handcuffs, and even shackles.
Key takeaway
Now that you know what BDSM is all about, it can be a lot to take in. We're giving you time to process all of that. And in case you do decide it's the kink you want to test out, there's no shame in feeling that way. We're all kinky deep inside anyway. Some are just better at hiding it. And if it's not your thing, that's fine too. It's perfectly fine to stay with your vanilla world and there's no need for you to try out every kink that becomes mainstream.