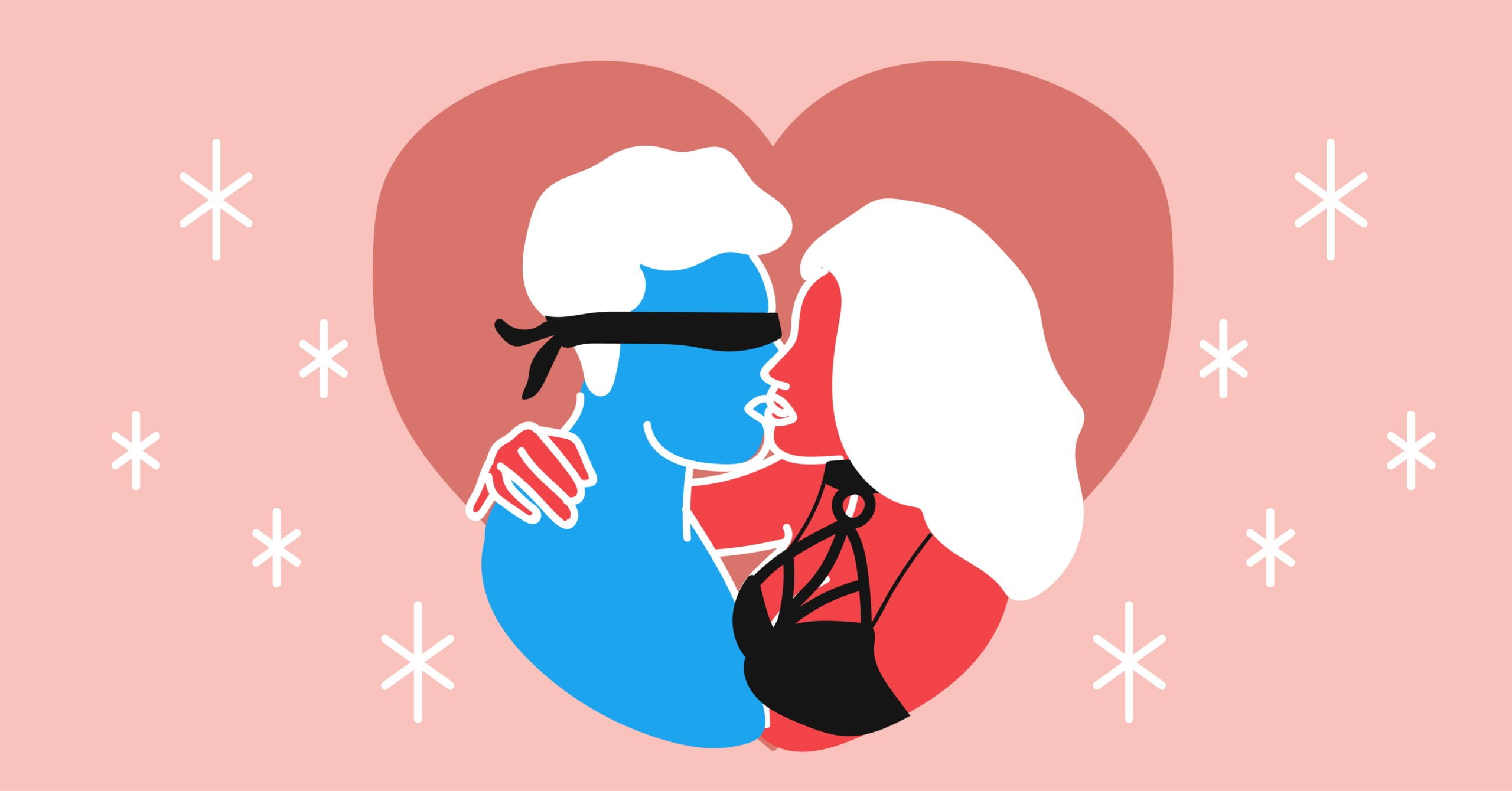 If you're looking for the steamiest bondage sex positions, you're in luck! This article delves into bondage sex and how you can use restrainers to spice up your sex life.
Now, we get that passionate vanilla sex is hella great, but sometimes, you just gotta need to try out new flavors. Life's too short! Don't waste your time judging your desires and engage in new sexcapades. You don't have to hide in the shadows of shame anymore. If you're not sure how to start with kinky acts such as bondage play, don't worry because we gotchu, fam.
With this comprehensive guide, we will share what is bondage sex, restrainers, types of restrainers, tips, and bondage sex positions you can do with restraints.
Looks like you're super excited about this, you kinky fella. Let's dive in, shall we?
What is Bondage Sex & Restrainers?
Bondage play is a BDSM practice that involves one person (submissive) getting restrained or tied while the other person (dominant) controls the tied-up partner. But if you're single right now, no worries as one can indulge in self-bondage. You just need to be careful when tying yourself up as well masturbating while you're self-restrained.
On the other hand, restrainers are the tools that you need for bondage play. This type of BDSM toy hinders the submissive's movements as well as his/her senses.
Now you might wonder as to why people would want to be tied up.
"How do people even get off to this? How is limiting someone's movement is sexy?"
Well, people have different sensual desires. Some people like to tie themselves on the bedpost, others get off from getting spanked, while some find it arousing when their partner spits on their face. As the saying goes, different strokes for different folks. But if you're still not convinced, below are some of the main reasons why people like bondage play.
Benefits of Bondage Play
Thinking of trying this kink? We can sense that you're still hesitant to try this activity. Well, to help you decide, here are some of the reasons why you should incorporate bondage into your sex life.
1

It's great for the powerplay.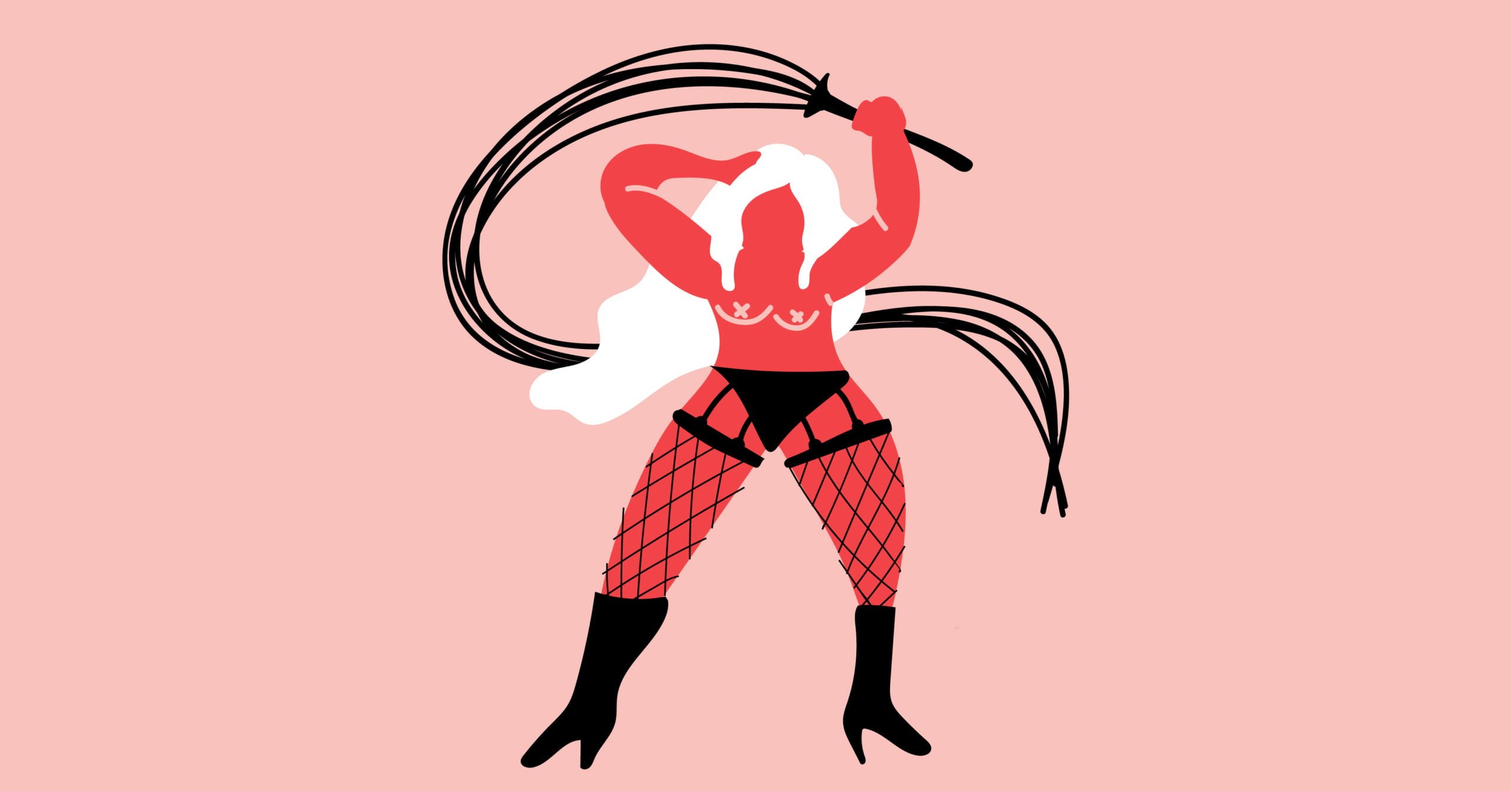 Most people desire to escape their normal selves. Some temporarily yearn to let go of their responsibilities while some introverted peeps may want to show their commanding side. Bondage and BDSM, in general, allows them to fulfill those desires.
2

It frees you from shame.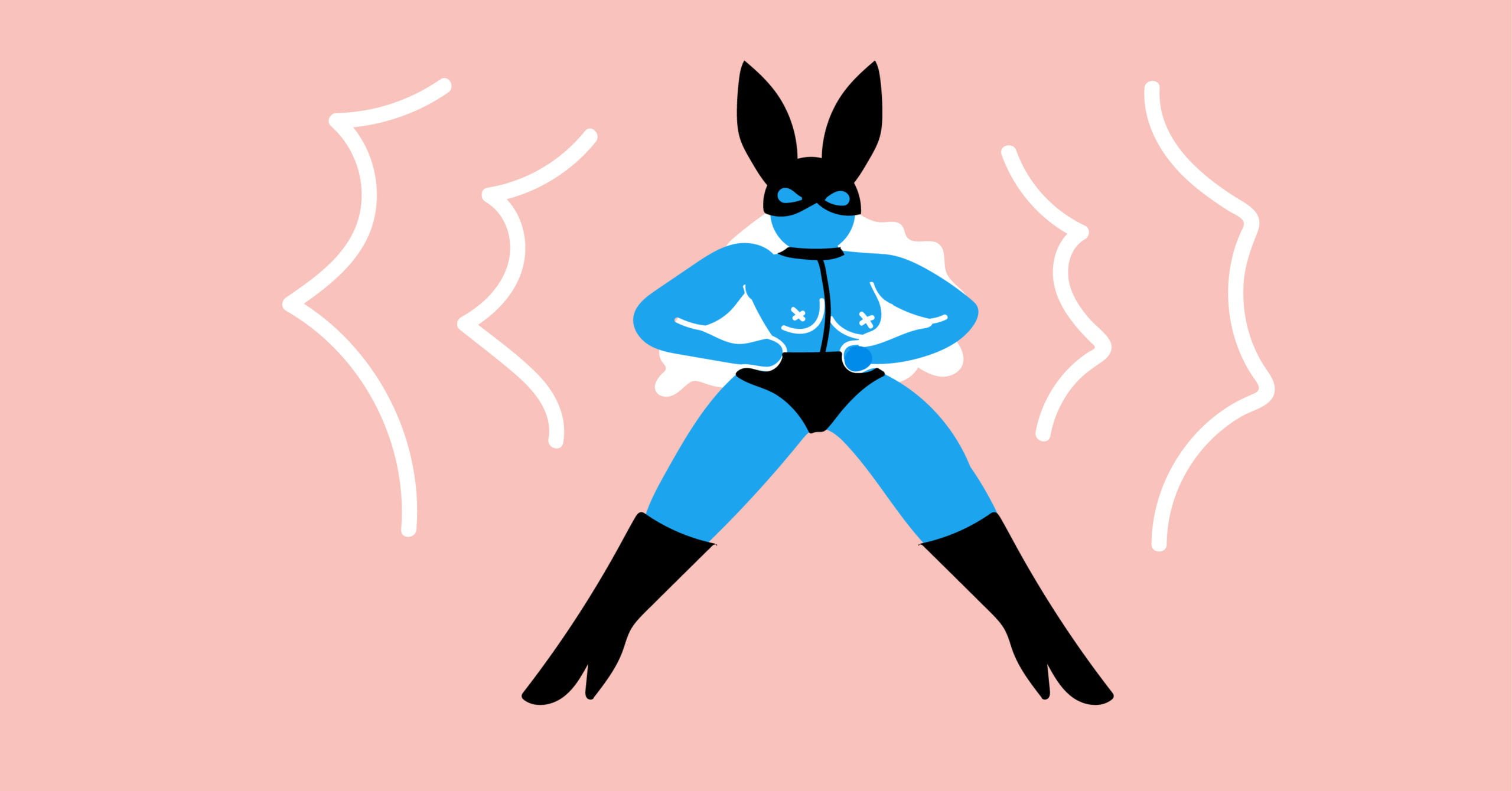 We have been taught that sex is sinful. This has led people to succumb to the dark when it comes to their sexual desires. That's why kinky activities like bondage sex are so liberating. It may be beyond the norm, but this BDSM practice allows people to fully express their sexuality and gives a sense of freedom from any judgment.
3

It reduces stress.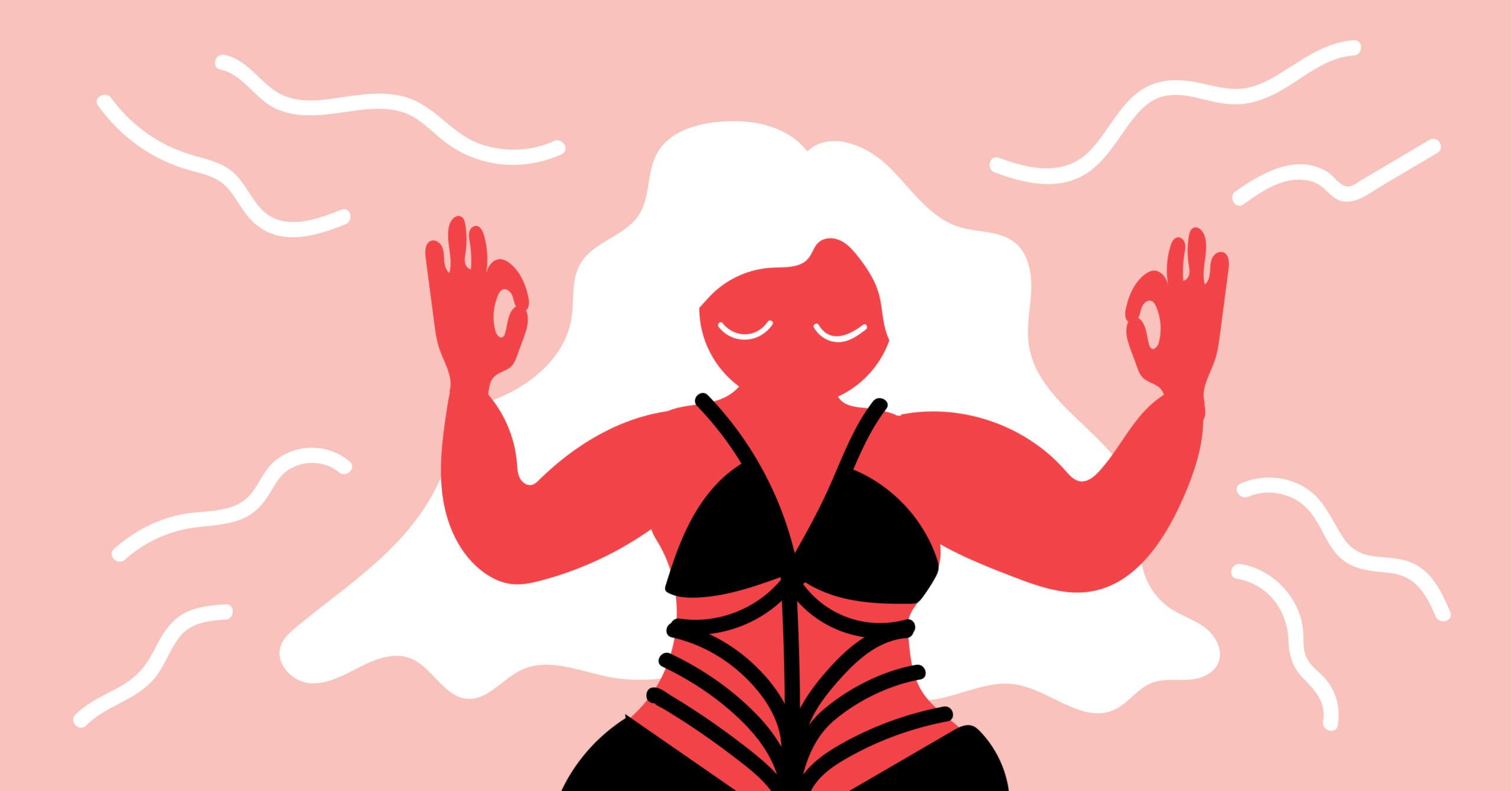 Bondage sex lets the dominant and submissive to temporarily remove themselves from mundane responsibilities. With this, the pressure of commitments is being taken off from their shoulders. It's also a fun activity that can give them endorphins, an essential hormone that can boost your mood.
4

It strengthens relationships.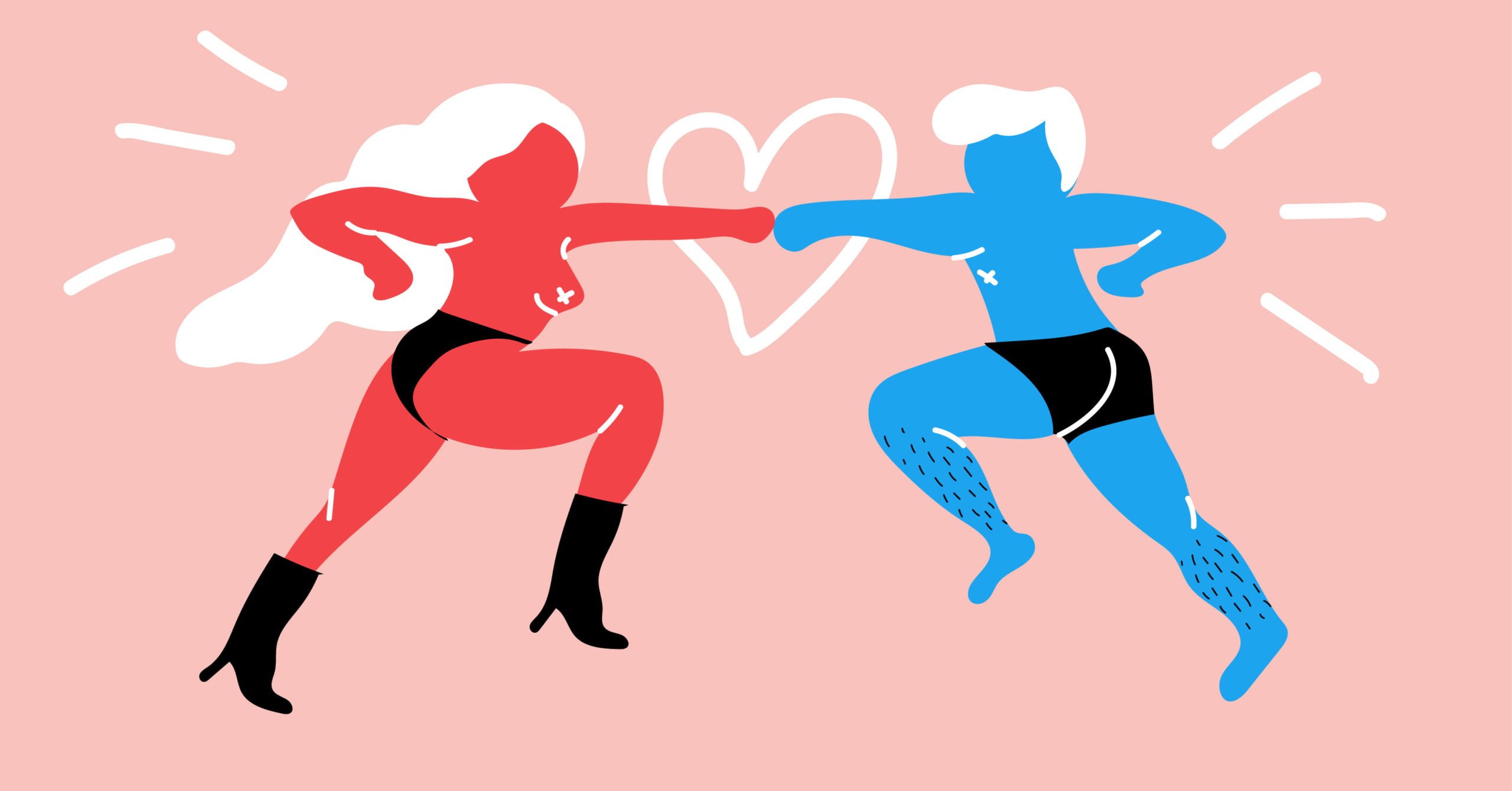 One might think that bondage sex can ruin a relationship due to its deviant nature, but that's not the case. This activity requires full trust between the dominant and submissive. It makes you connected more than ever with every session.
5

It makes you creative.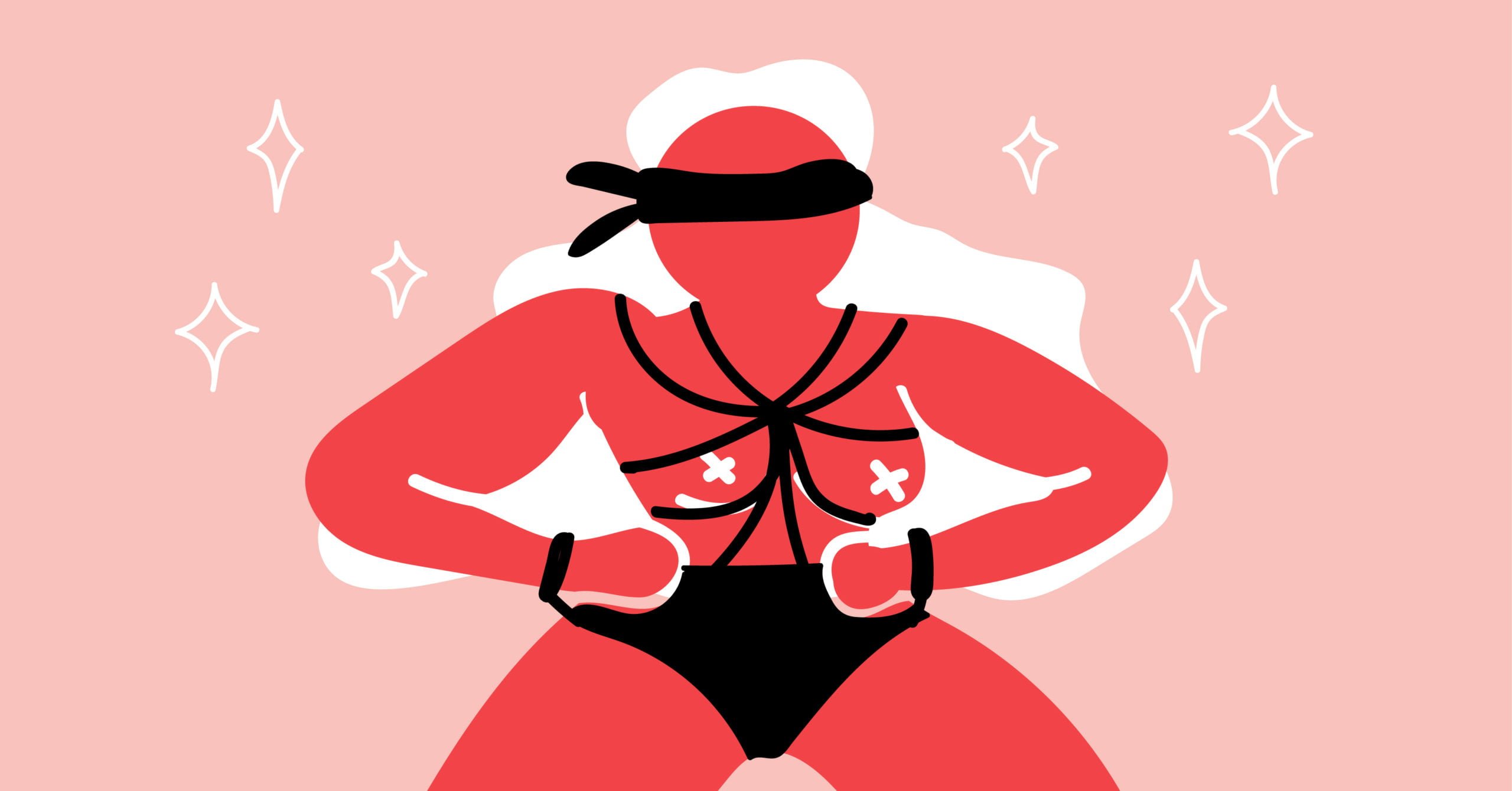 Some people are even doing this activity just for aesthetics alone. What people don't know about bondage play is that it can unleash the artist in you, especially if you're into rope bondage. If playing with ropes and creating intricate partners excites you, then shibari (Japanese bondage art) is a must-try.
Now that we've introduced you to the playful world of bondage play, you're most likely curious to try this kink. But before you indulge in this alluring activity, safety should be your top priority. With that, here are the different types of restrainers that you can safely use different bondage sex positions.
Sectional Restrainers
For this type of restrainer, it only hinders a particular part of your body, such as your hands, legs, or ankles. If you're just starting with BDSM and bondage play, only use the toys under this type.
1

Handcuffs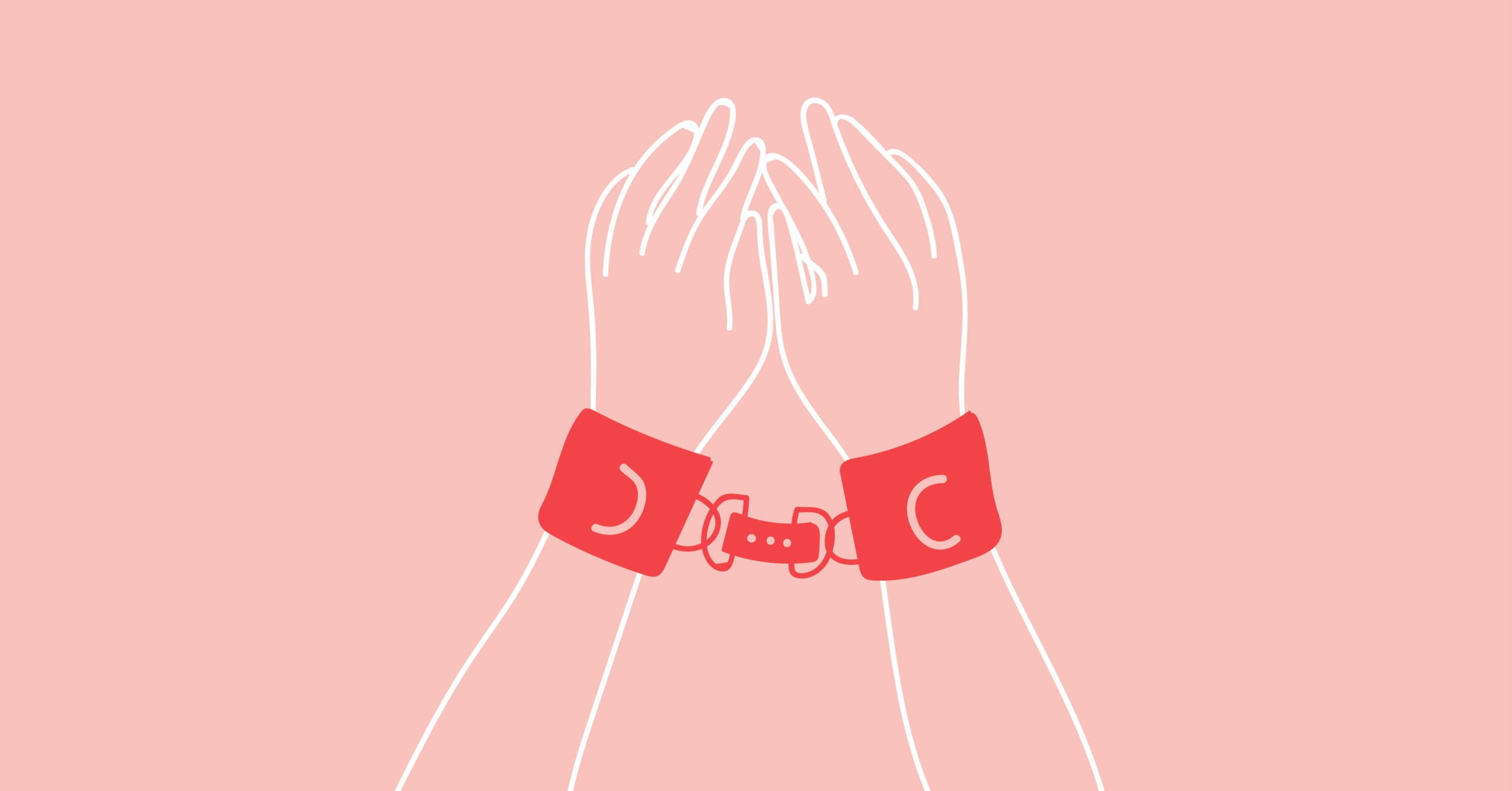 This is worn around the wrist, putting the sub in a helpless state. For beginners, look for handcuffs that have lined faux fur in them as well the ones with velcro straps for easy removing. Usually made with stainless steel, leather or fabric.
2

Ankle Cuffs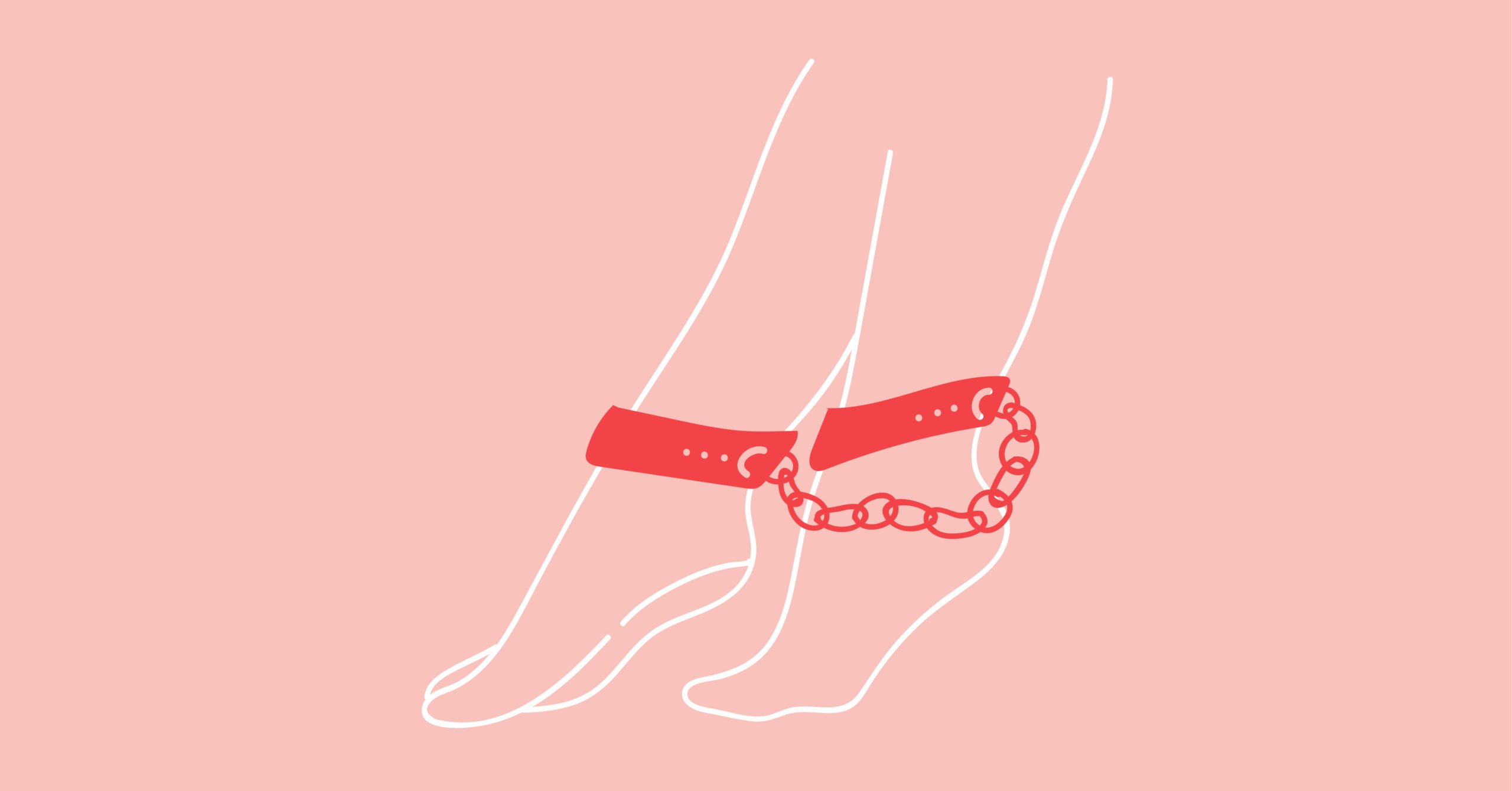 Similar to handcuffs, this is used to restrain the sub's ankles. Usually made with stainless steel, leather or fabric.
3

Armbinders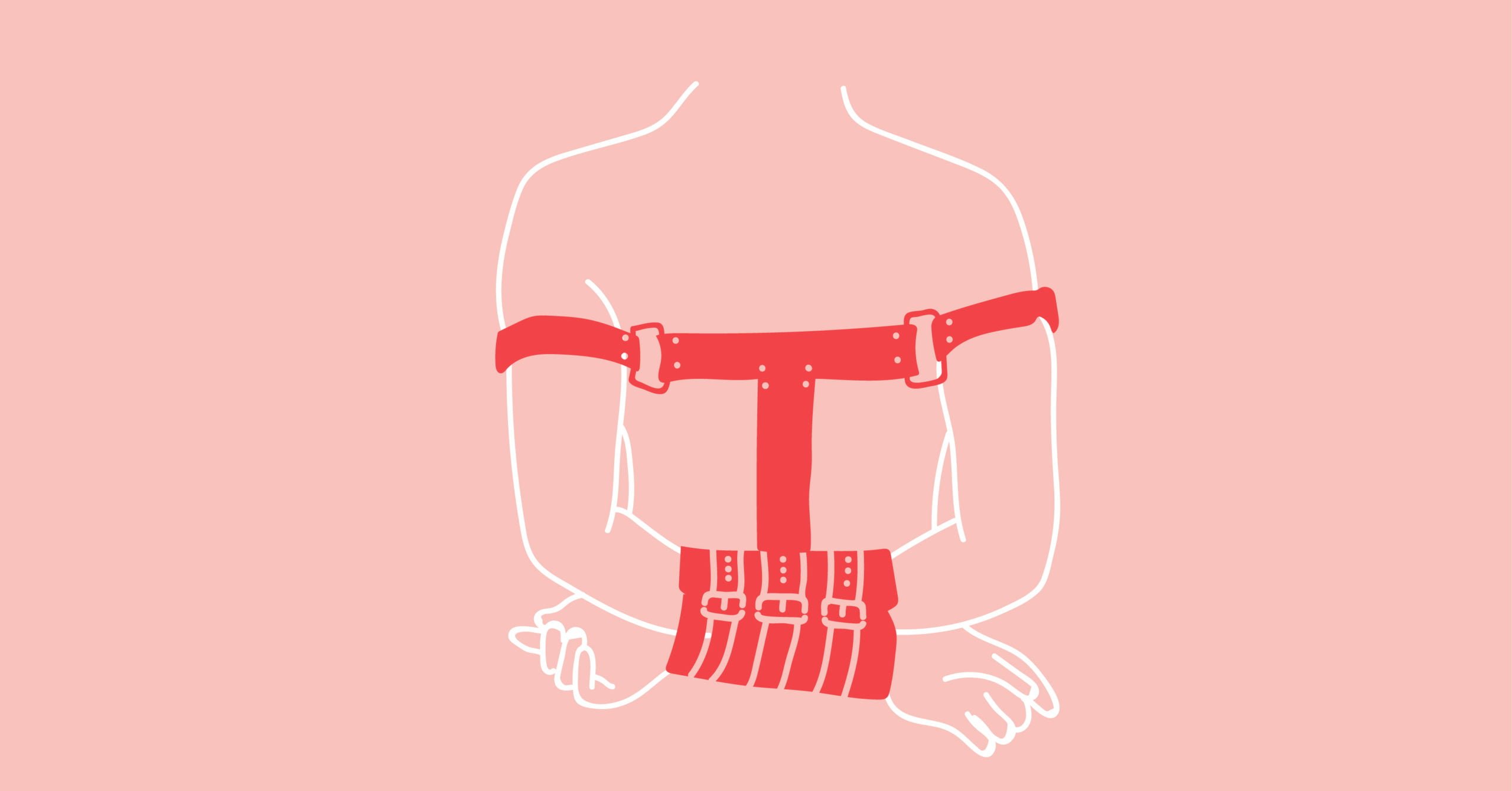 This toy is a leveled-up version of handcuffs, as this bondage tool fully restraints the submissive's arm. Mainly made of fabric or leather.
4

Bondage Bar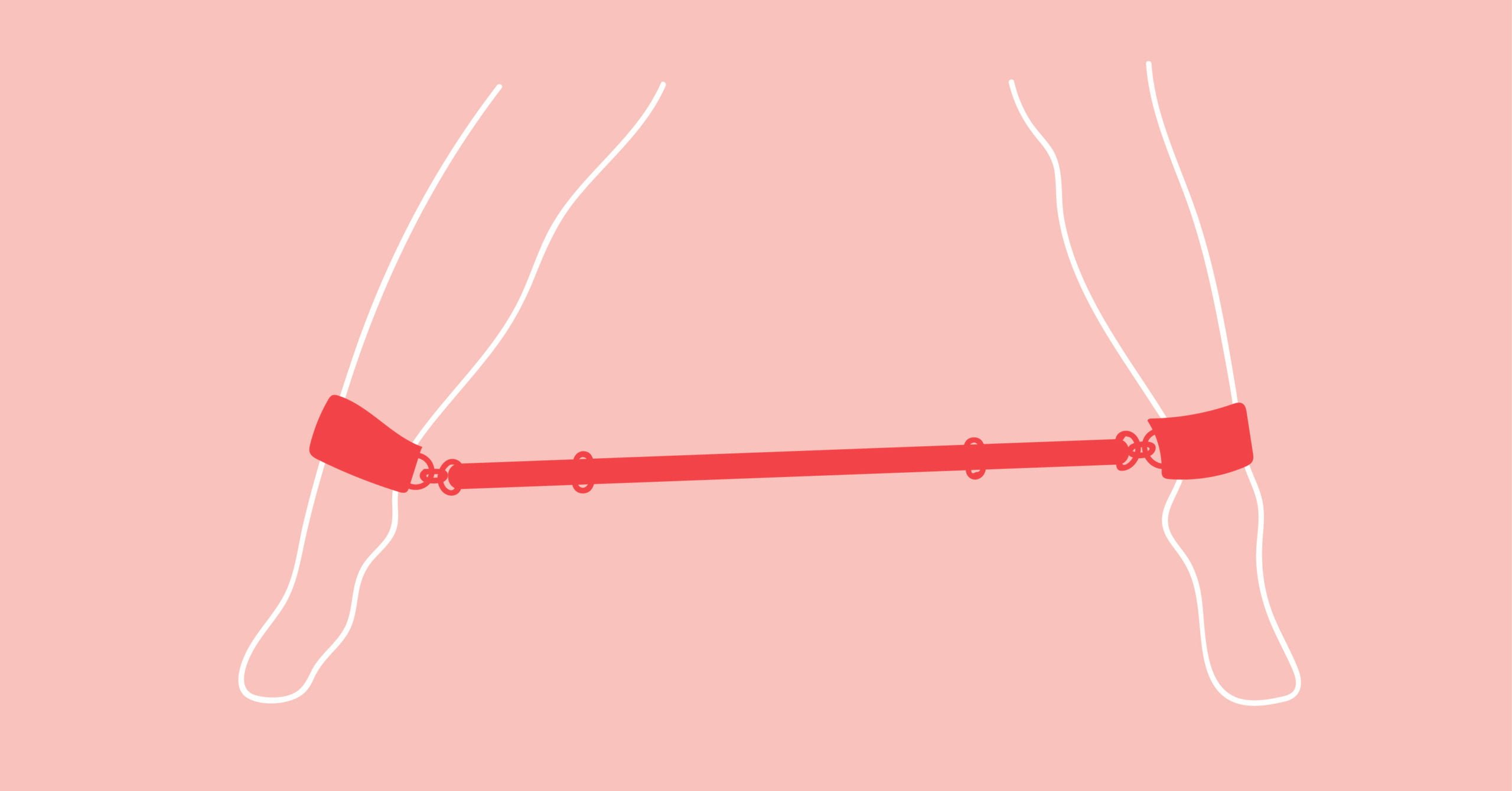 Also known as a spreader bar, a bondage bar is worn around the sub's wrists or ankles and is locked with a bolt or padlock. With this BDSM toy, the wearer is forced to spread his arms or legs with this toy. Some variants also come with weights than can fully immobilize the sub. Mainly made of leather or steel.
5

Testicle Cuffs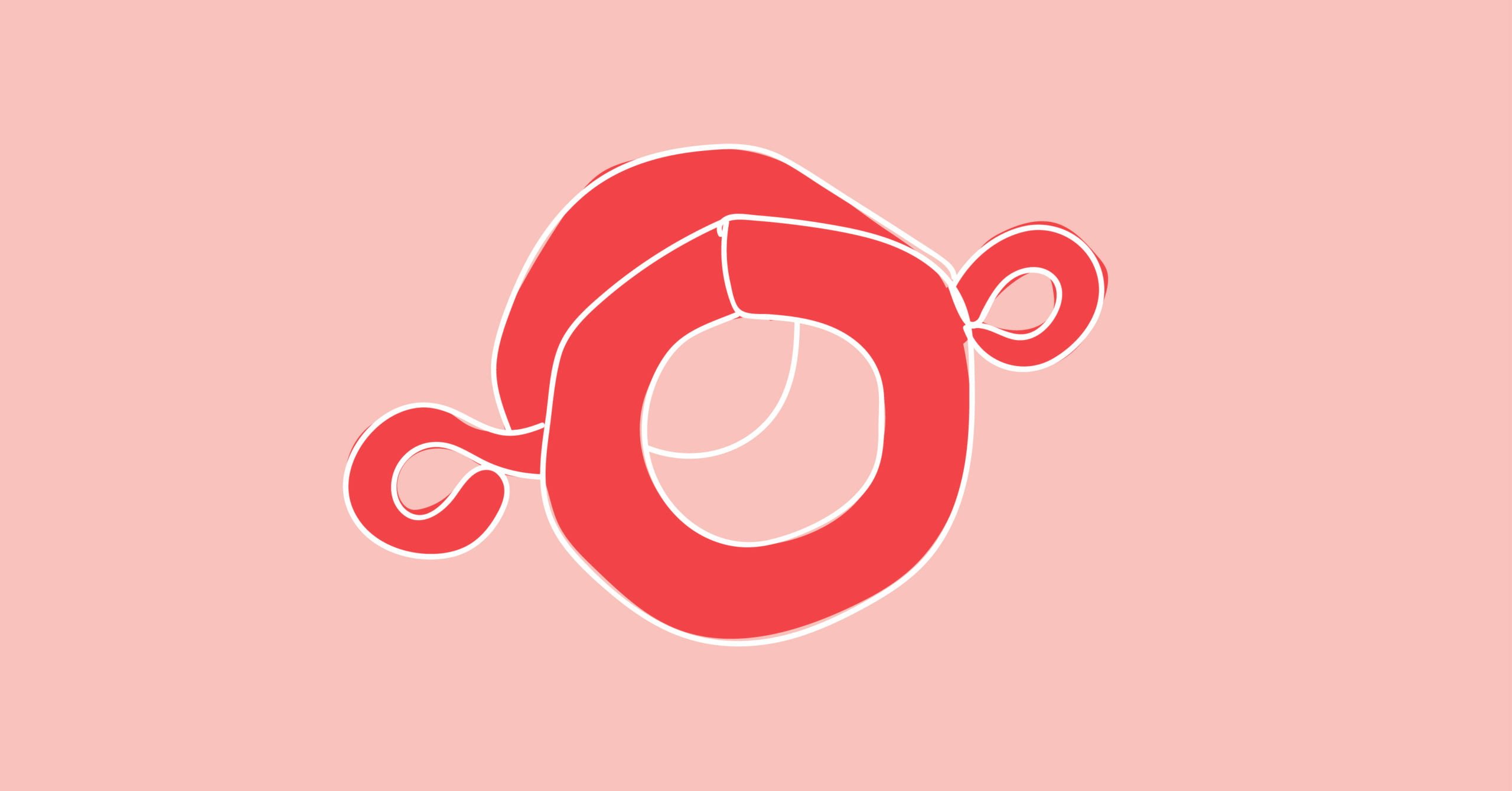 This type of cuffs, as the name suggests, is worn around a male's scrotum and between the testicles. When the testicle cuffs are closes, the testicles cannot pass through the cuffs. As for this toy, make you're experienced enough before trying this one since it can bring immense pain to the wearer. Mainly made of steel material.
Full-Body Restrainers
As the name suggests, full-body restrainers immobilized the sub's body. As for this type, you need to be well-experienced with the beginner restrainers before trying these toys out.
1

Hogtie Harnesses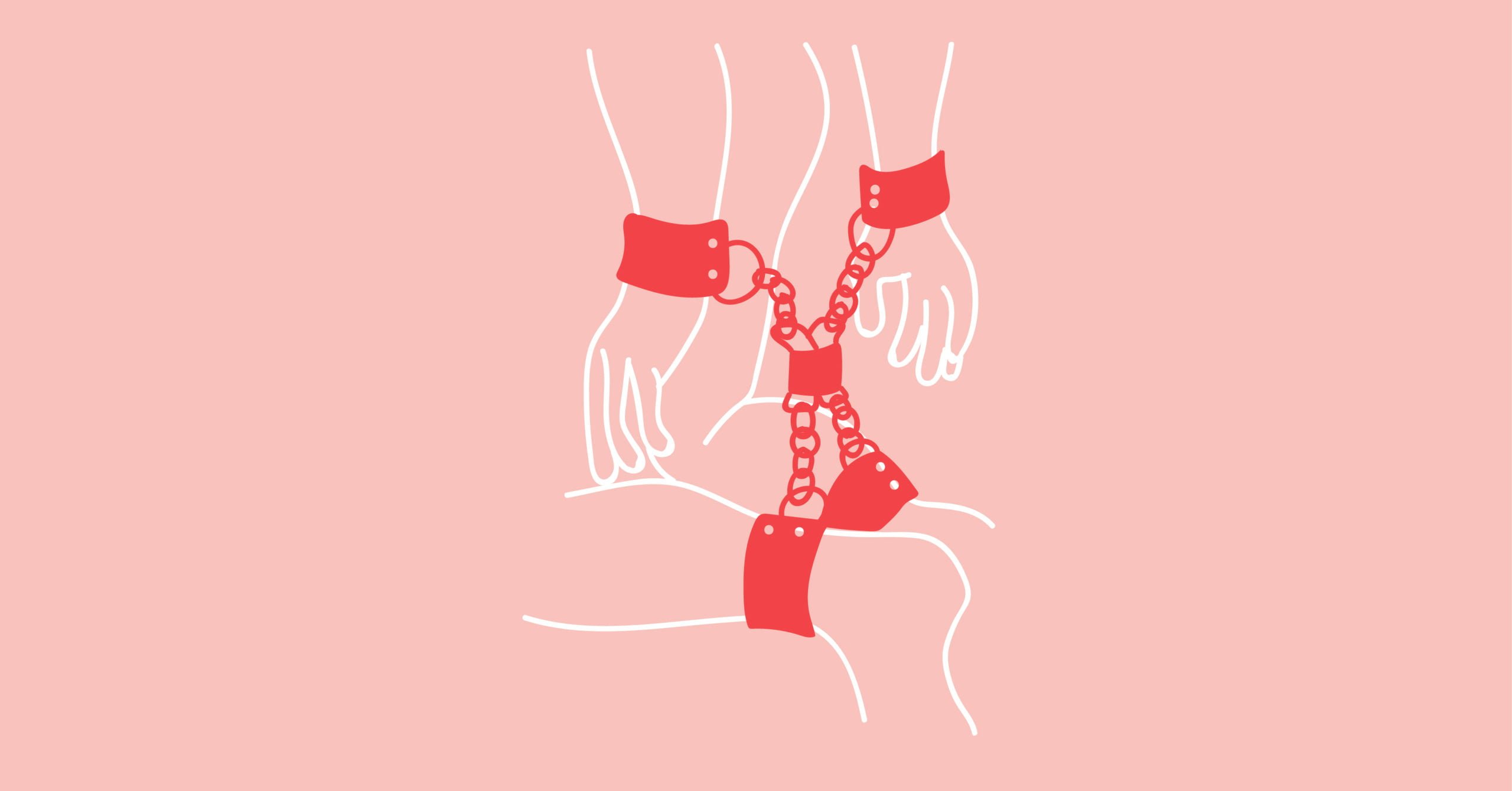 This toy puts your submissive in a hogtie position, where his/her arms are tied on their back and legs bent back and tied close to his/her hands. Mainly made with leather cuffs and steel chains.
2

Over-The-Door Restraints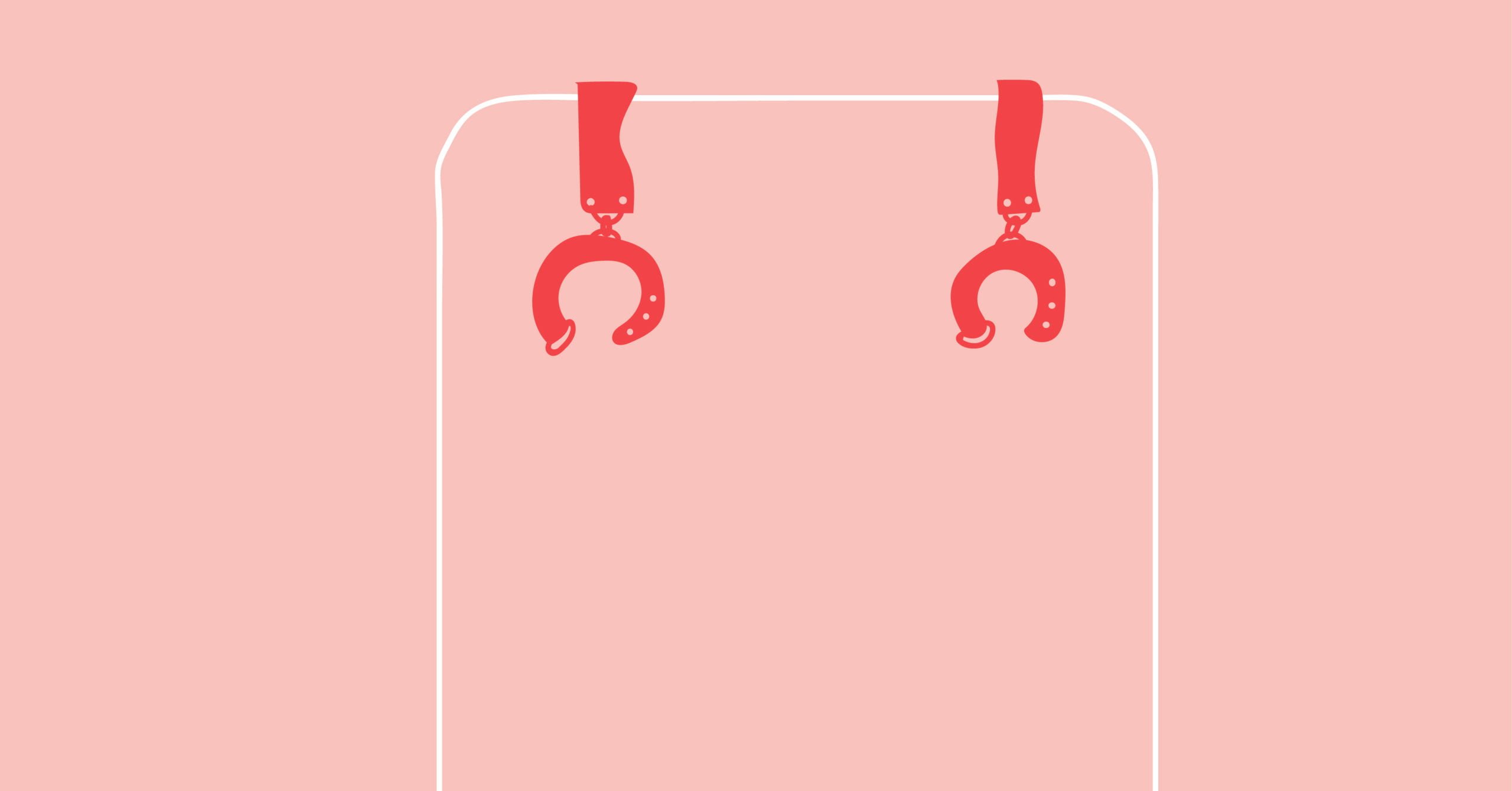 If you wanna get extra frisky, you can tie your sub with an over the door restraints. With this BDSM equipment, the submissive's arms and/or ankles are tied on the cuffs that are attached to the door. This forces him/her to be in a cross position/standing position throughout the play session. Usually made with leather and fabric.
3

Position Straps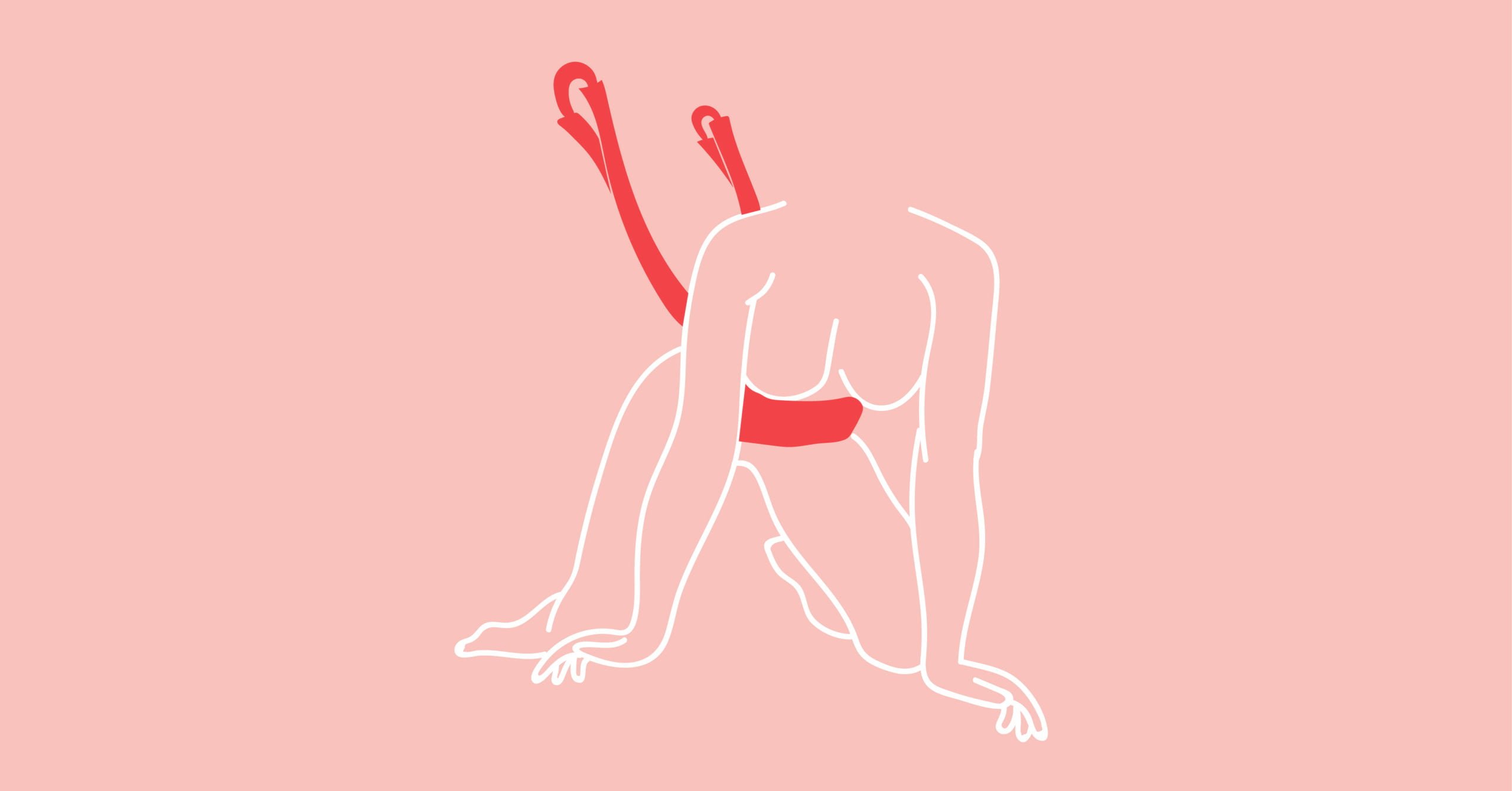 If you're looking for something kinky and practical, this is the toy for you. This is used to put forcefully put your sub in a specific sex position. You can also use this toy for extra support during sex. Usually made with leather.
4

Bed Restraints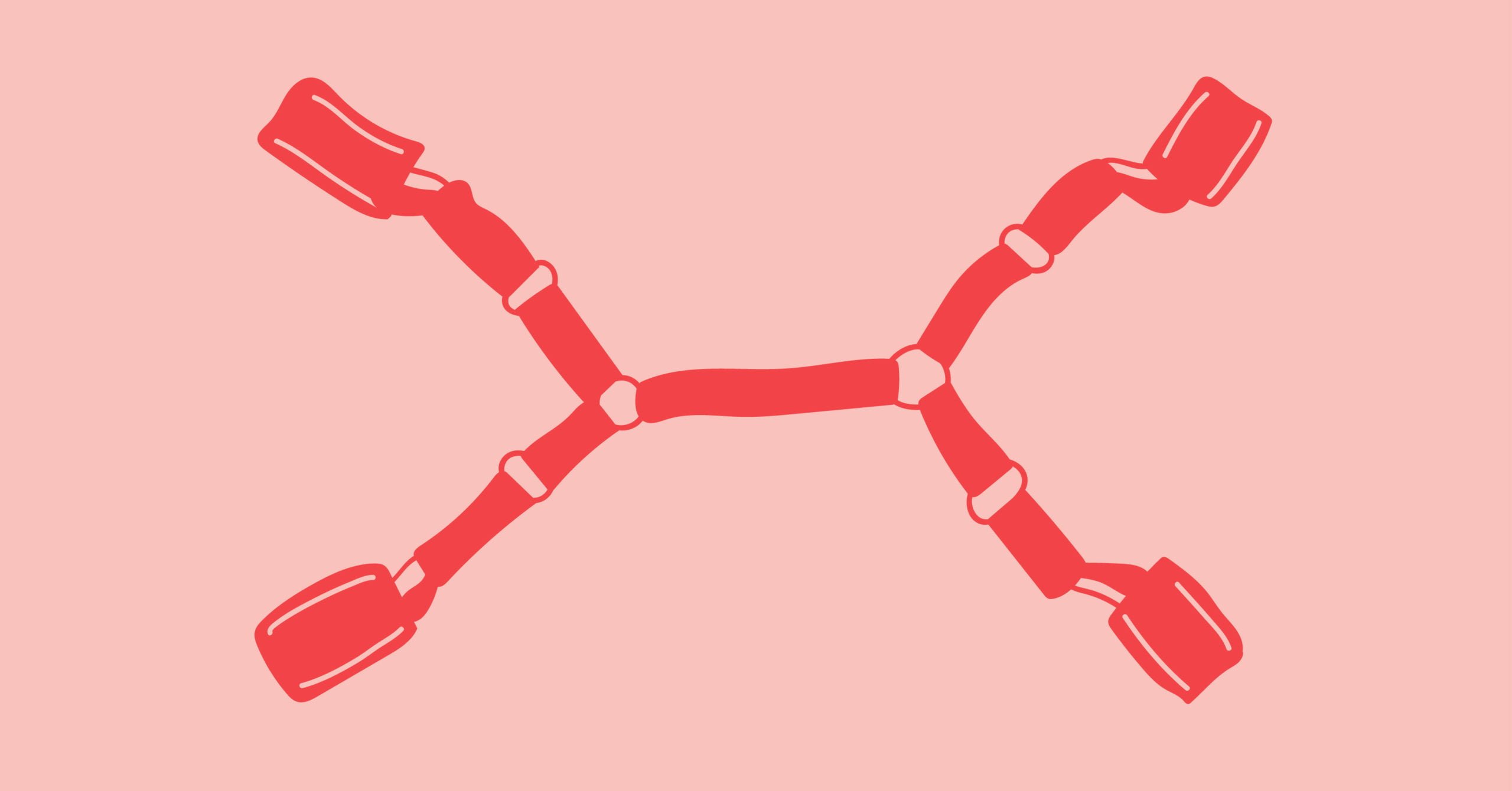 If you wanna transform your mattress into a kinky lair, try putting your sub in a bed restraint set. Similar to the over-the-door cuffs, it forces the sub's arms and legs to spread, giving the dom fuller access to his/her love slave's body. Mostly made with fabric, leather, and steel clips. 
All-Around Restrainers
This type of restrainer is versatile. You can use them on the different parts of your sub's body. You can also use this type to deprive your submissive's senses such as their sight.
1

BDSM Ropes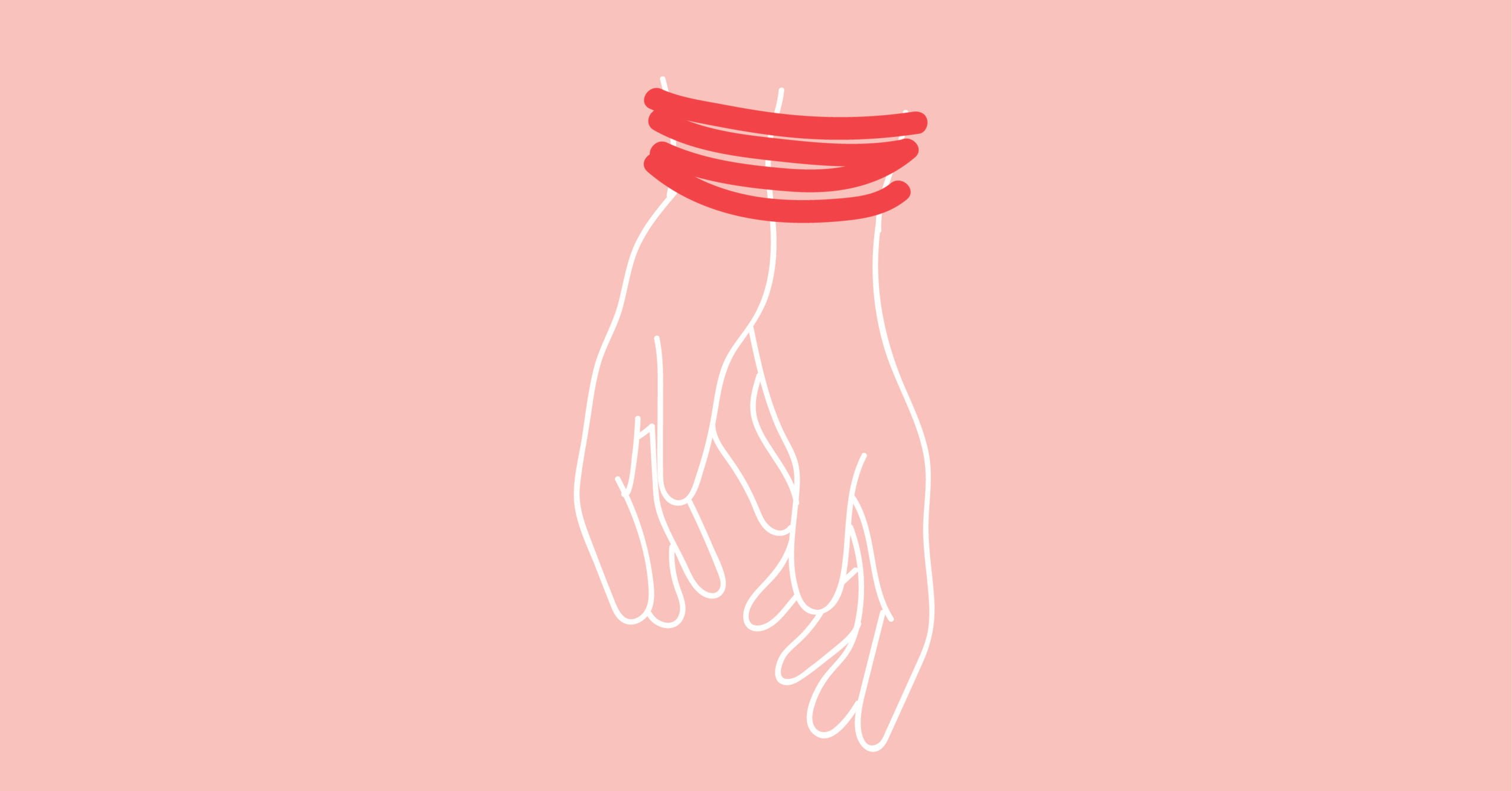 If you're looking for the most versatile bondage toy, look no further. BDSM ropes allow the dom to tie up her submissive in different positions. You can even create art forms with this or suspend your sub up in the air. But before using this bondage tool, make sure to research and practice the different types of knots. Usually made with hemp, jute, nylon, polyester, linen, and silk.
2

Bondage Tape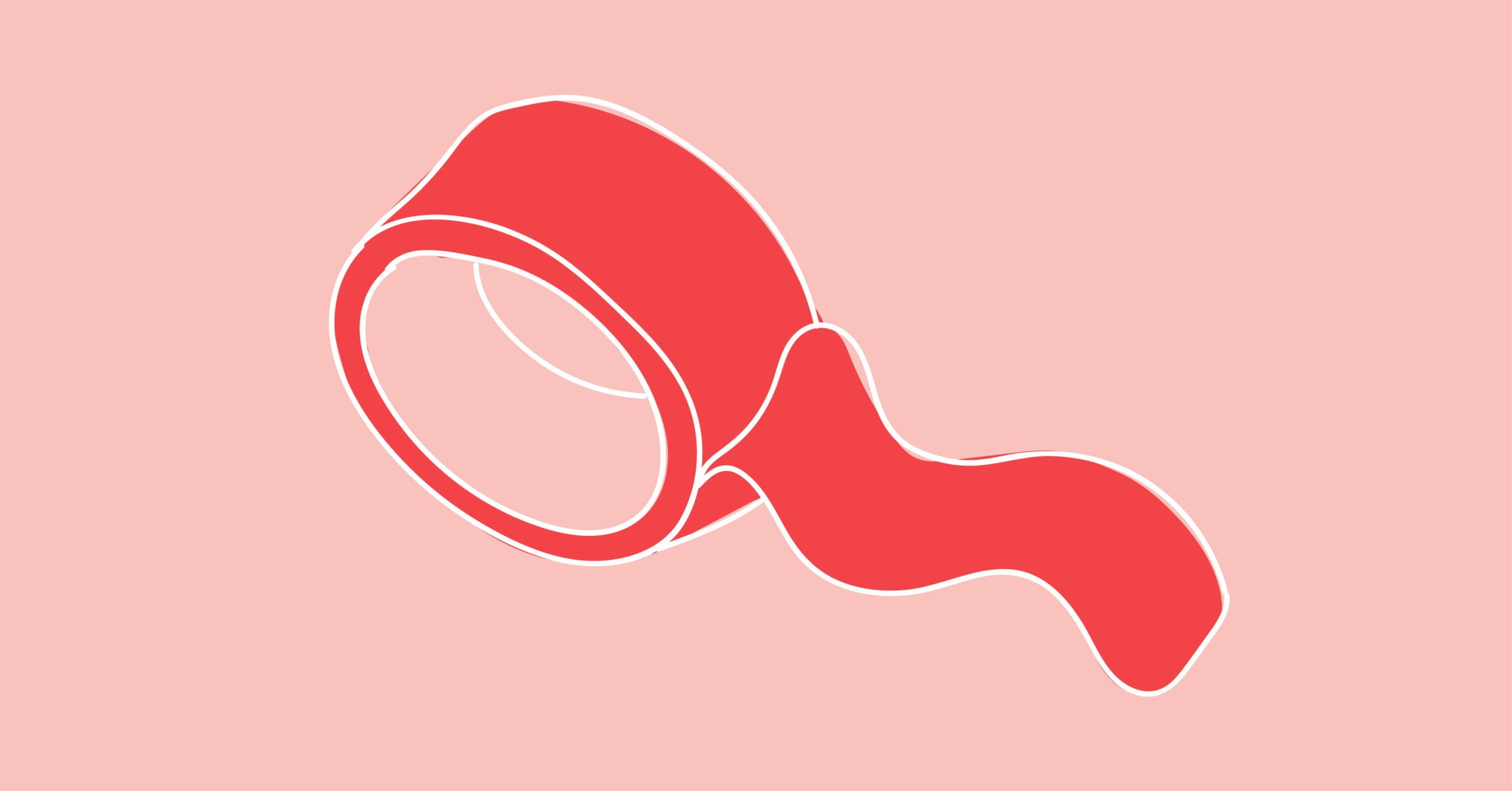 Another versatile toy in the list, this specialized tape doesn't stick to anything other than itself. This avoids skin irritation and other mishaps.
3

Everyday Items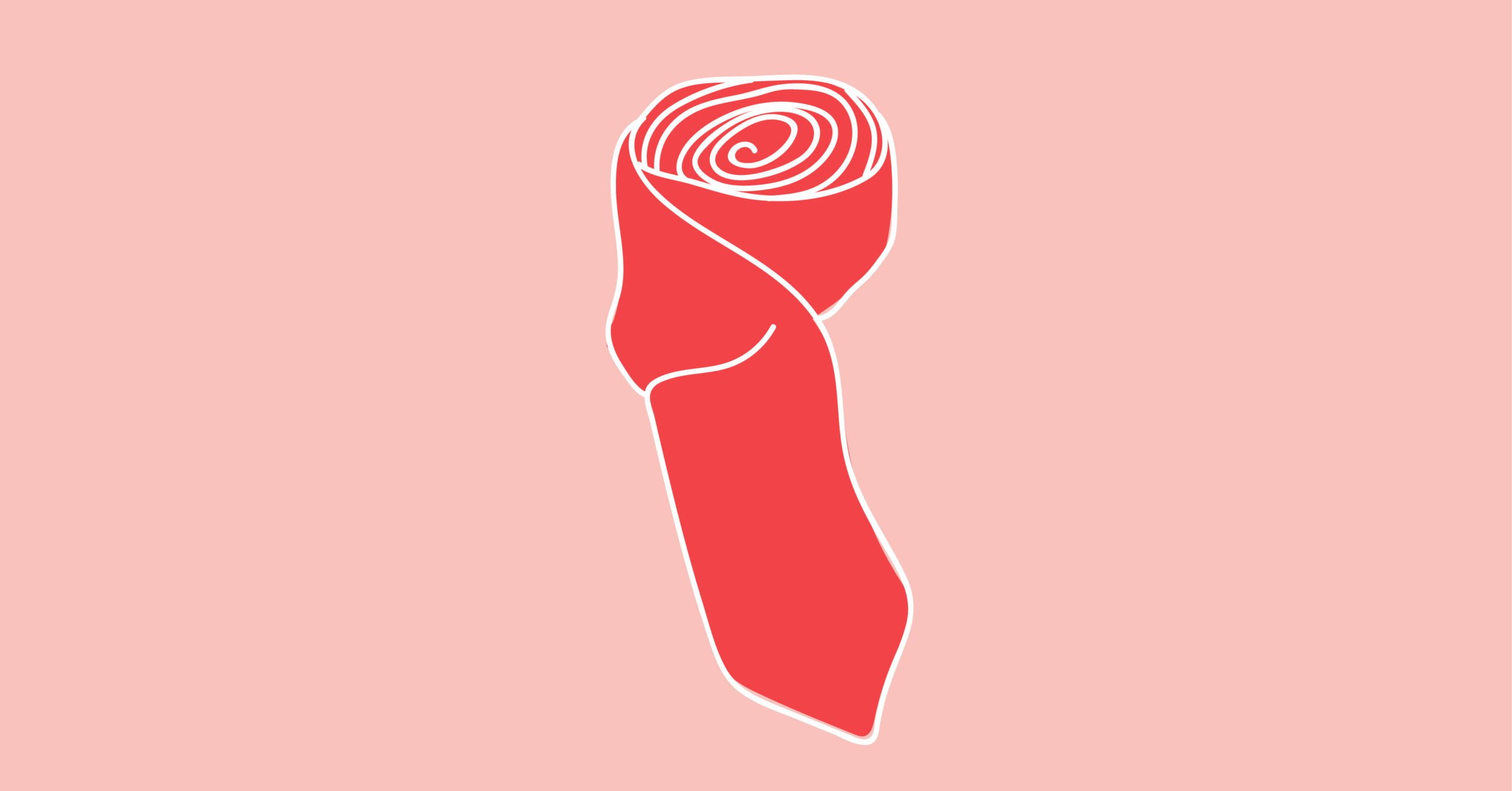 Trying a simple blindfold is already an exhilirating experience for the receiver as their sight is already halted, so the anticipation and sense of touch is heightened. And if you don't have the budget to get bondage toys yet, you can also experiment with everyday items such as a scarf and neckties. Just make sure you're knowledgeable with the basic knots first.
15 Best Bondage Sex Positions
Now that you've learned about the basic types of restrainers, let's go the steamy part! Here are the 10 bondage sex positions that will surely spice up your sex life.
Whether you want some passionate bondage action or full-on sadomasochism, you'll surely find a position that suitable for you in this list. We know you're here for this list, so read away!
1

Kinky Missionary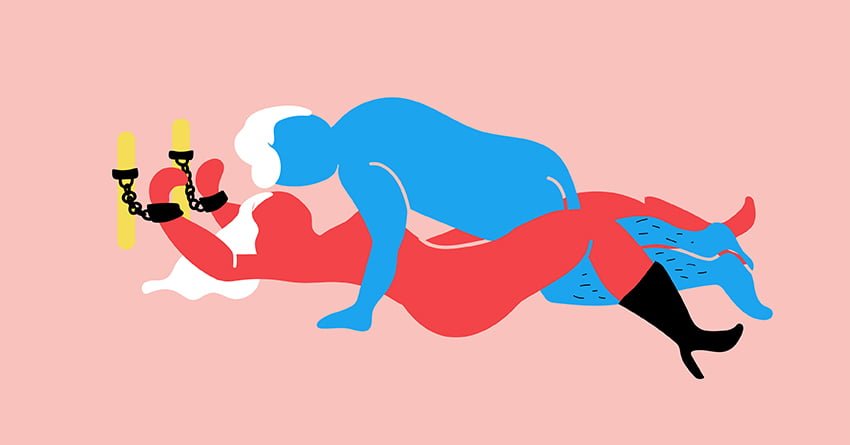 Want an intimate yet kinky bondage experience? Go for Kinky Missionary. This is one of the easiest bondage sex positions in the list, as you only need handcuffs for this position.
How to do it: First, get yourselves in a missionary position– the submissive lies on his/her back, hands overhead. Meanwhile, the dominant is on top, facing him/her. The dom can then cuff the sub's wrist. If you have 2 sets of handcuffs, you can also tie your partner to the bedpost for a more sizzling experience.
2

Spread Eagle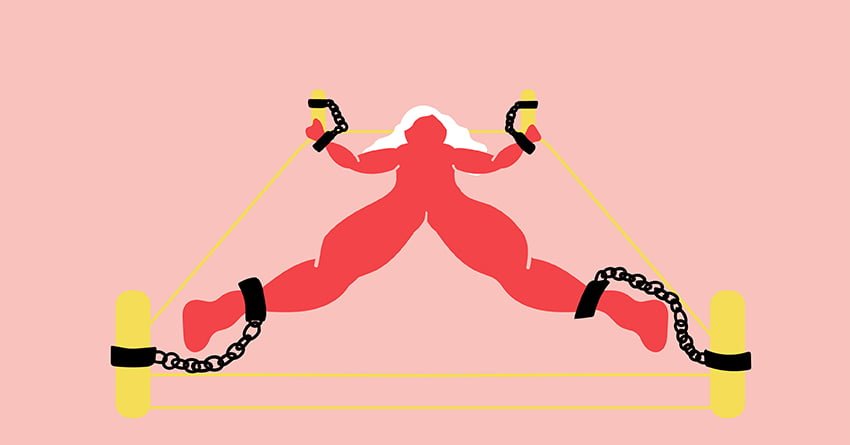 With the Spread Eagle, the dom has complete access to the sub's body. The submissive has no choice but to be at his/her dom's mercy and enjoy the pleasurable and painful sensations from this alluring position.
How to do it: For a better experience, use a bed restraint set. Using the set or rope, secure your sub's wrists and ankles to the four corners of the bed. If you're using a rope, make sure the knot isn't cutting the circulation on your submissive's wrists and ankles. Once everything's set, you can start with tickle play, temperature play or start playing his/her most sensitive areas.
3

Bent Over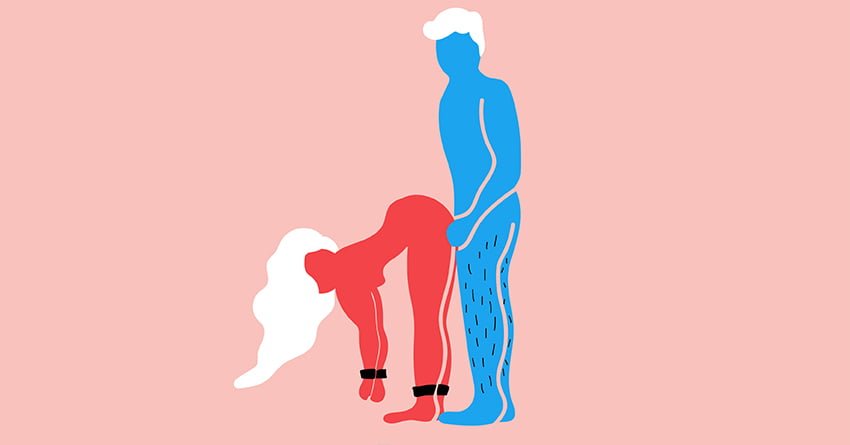 Want to test your submissive's balance and flexibility? Oh boy, you should definitely try the Bent Over Position. This challenging position is perfect for anal sex and for those who are into impact play.
How to do it: The submissive must bend over while the dominant cuffs his/her wrists and connect to a spreader bar that's tied on his/her ankles. Once positioned, the dom can either go for impact play or some teasing.
4

Armbinder Gag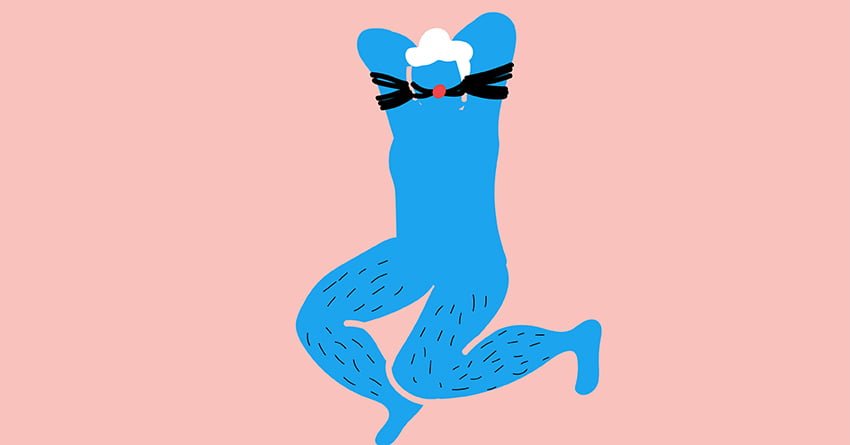 Looking for an easy position for your submissive? Go for Armbinder Gag. What's great about this position is that it doesn't require a great deal of flexibility but still takes away the control from your naughty sub.
How to do it: The submissive must put his/her hands over the back of his/her shoulders. The dominant can then place the armbinder and handcuffs on his/her love slave. After that, he/she can put a mouth gag to the submissive to turn her wild moans into light sensual squirms.
5

Hogtie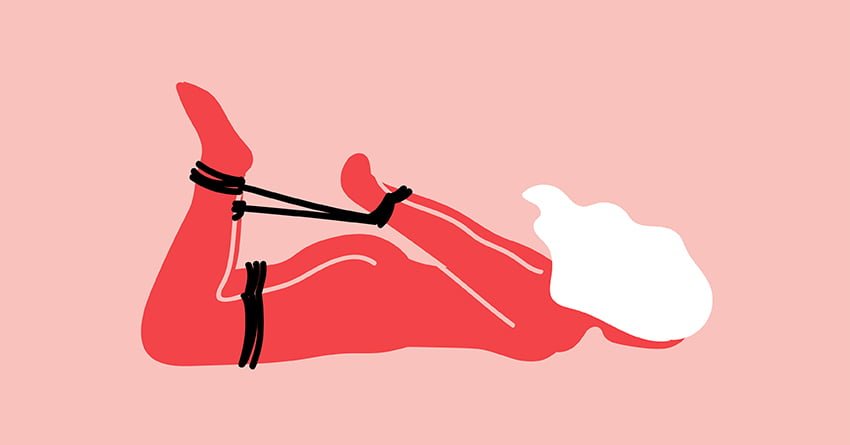 As this is one of the hardest bondage sex positions on this list, make sure you're experienced enough before doing this activity, especially if you're solely using BDSM ropes. With this challenging position, you'll take full control of your submissive as the Hogtie position makes one fully immobilized.
How to do it: First, the submissive must lie on the floor or bed, face down. After that, the sub straightens his/her arms on the back and bend his/her legs up. With a hogtie harness set or rope, the dominant then ties the submissive's wrists and ankles, then connect the wrist and ankles.
6

Mummy Cocoon
If you enjoy restraining your submissive more than teasing or playing up his/her body, then the mummy cocoon position is a must-try. As the name suggests, you'll turn your sub into a helpless mummy. Make sure you have enough rope when trying this!
How to do it: The submissive must lie down on the bed or floor. Then, the dominant will wrap his/her whole body with a BDSM rope or Bondage tape.
7

Standing Room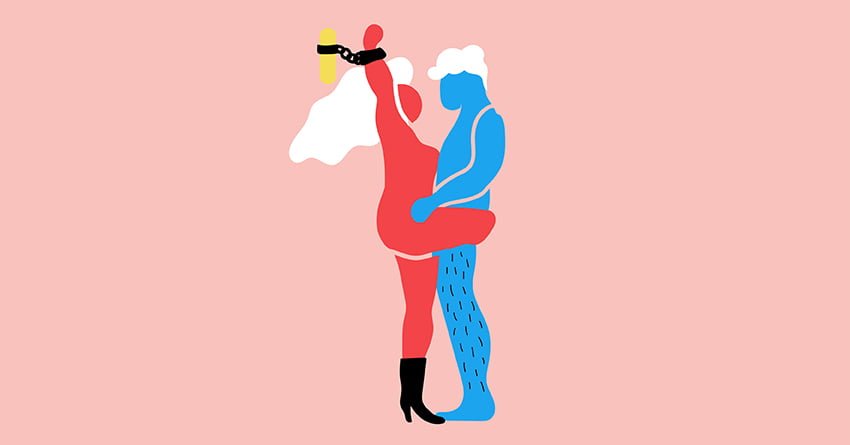 Most of the bondage sex positions that we've presented so far have the submissive lying on the bed, but here's something different. The Standing Room position lets the sub helplessly stand with arms and/or legs restrained, while the dom teases and plays with him/her.
How to do it: Look for a spot that you can hook up a rope. For easier set-up, get over-the-door cuffs and install it on your bedroom door. Then, secure your submissive's wrists and/or ankles with the cuffs. This will forcefully spread your sub's arms and legs, giving you full access for some playful teasing.
8

All Tied Up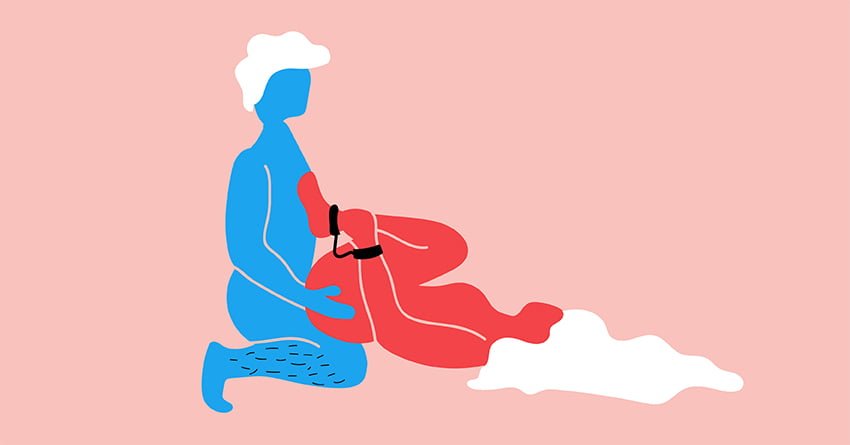 Dominate your kinky partner with this simple yet fun bondage sex position. The All Tied Up Position is perfect for those who just starting with bondage play— you only need a set of handcuffs and ankle cuffs on this one.
How to do it: The sub must lie on his/her back. The dom then cuffs his/her sub's wrist together, then do the same with the sub's ankles. Once it's all set, you can start playing!
9

The Mark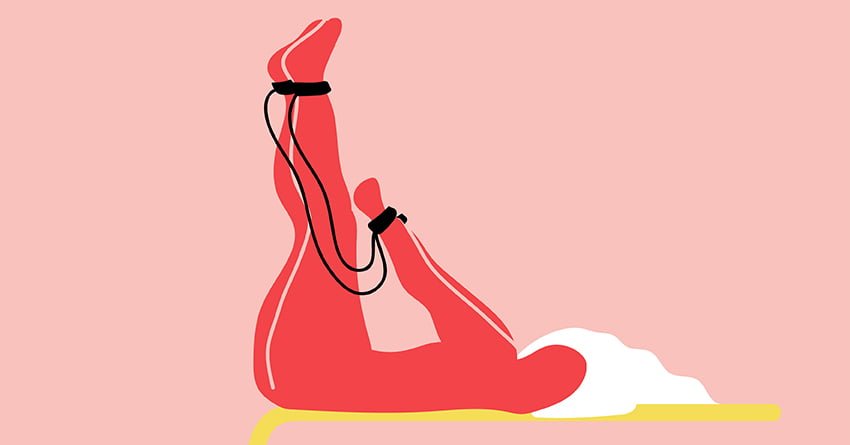 Mark your territory with this sizzling position. If you want to give your submissive an enthralling cunnilingus or blowjob, this is a position that would work best for you.
How to do it: Have the sub lie on his/her back, then bend his/her legs upwards. The dom then ties the sub's wrists and ankles altogether.
10

Chair Bondage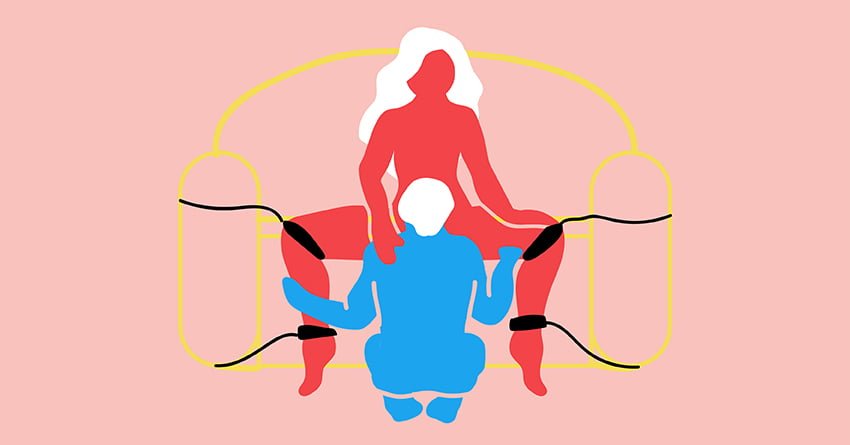 Feelin' extra frisky? This fabulous position is a must-try especially for those who are into roleplaying and consensual-non-consensual sex.
How to do it: First, find a chair with a backrest and armrest. You can also use a specialized bondage chair if you really wanna spice things up. After getting the chair, have your sub sit down to the chair. Wrap his/her waist around the backrest. Tie his/her wrists on the armrest, then his/her ankles on the chair's legs. For a kinkier experience, you can cover your sub's eyes with a blindfold and hinder his/her speech with a mouth gag. Once everything's set, start playing!
11
Naughty Chair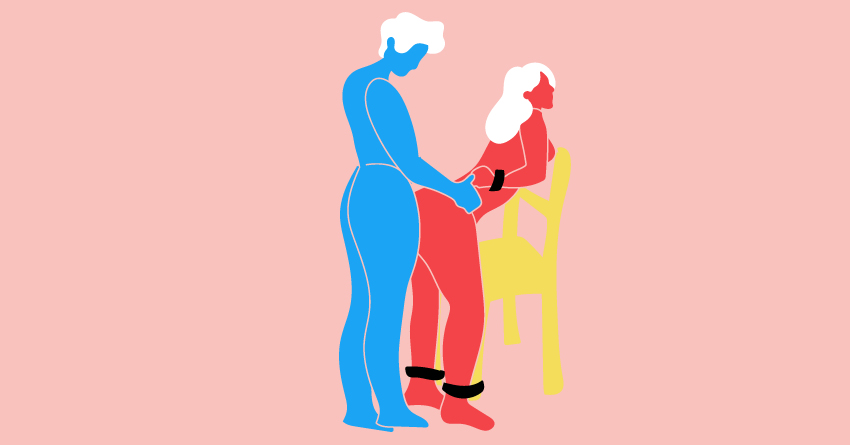 The naughty chair position's great for butt stuff, general discomfort and any manner of kinkied up role playing game.
How to do it: First, the receiver sits backwards in a hard armless chair placed in the corner for dramatic effect. Then the receiver leans forward so their chest is touching the back of the chair and their butt is hanging over the front edge. The receiver's ankles are bound to the front chair legs and their wrists tied behind their back. 
12
Knees To Chest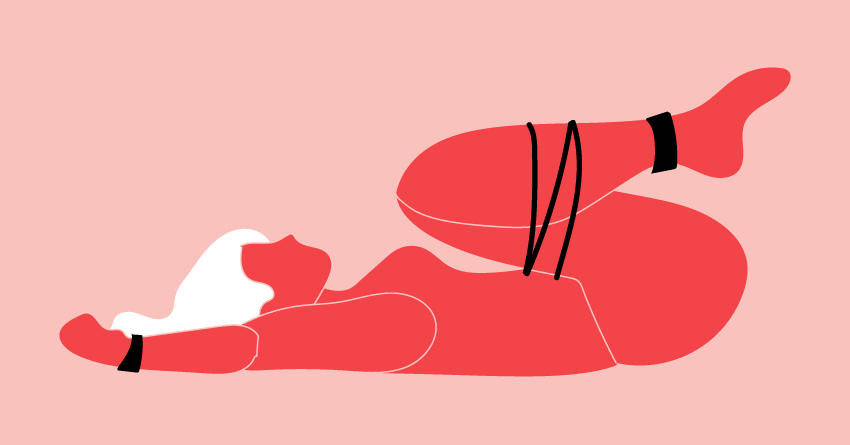 As the name and illustration suggests, this position is most ideal for the flexible receivers. The knees to chest can be a great position for feeling deep penetration and surrender.
How to do it: To best introduce bondage in a knees-to-chest position, have your partner bind your ankles and calves together. Then, while you're lying on your back, drape your legs over his shoulder as your partner penetrates you. You can also make use of those restraints or even cuffs, and have your partner bind your wrists above your head.
13
The Rag Doll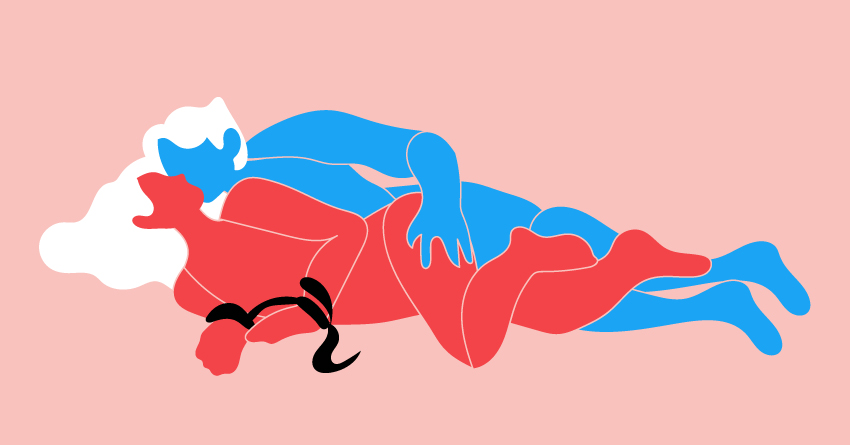 Classic spooning can be spiced up with a bit of bondage and creativity! 
How to do it: Even spooning can be kinked up with bondage. The little spoon's wrists and forearms are bound together in front of them. Big spoon can rock the little spoon's hips as they please—onto a strap-on, vibrator or penis. Spanking can be a great option to this too!
14
Tie Me Up, Tie Me Down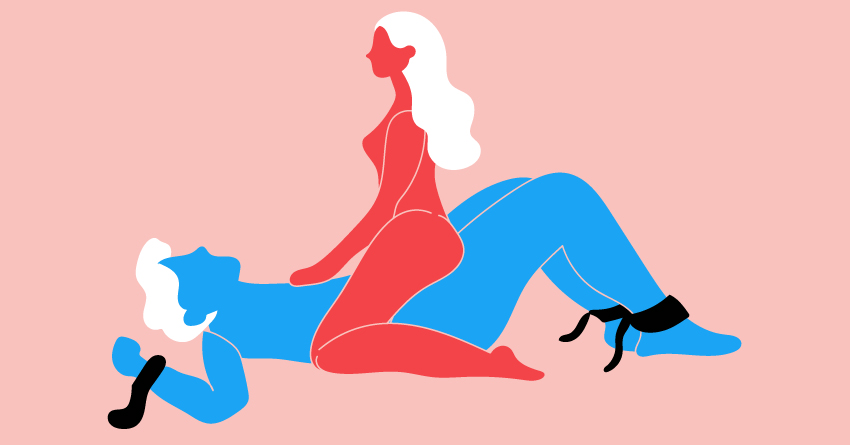 Enjoy the cowgirl position while feeling the immense prowess provided by bondage play! You can even put a blindfold on your partner to really strain and spice up your session in the best ways.
How to do it: Begin with a single silk tie (you can buy special bondage ties or just use a plain ol' men's tie) to tie their wrists together over their head. Lie them on their back and mount them, telling them they are absolutely not allowed to move. Until you say so anyway.
15
The Full Spread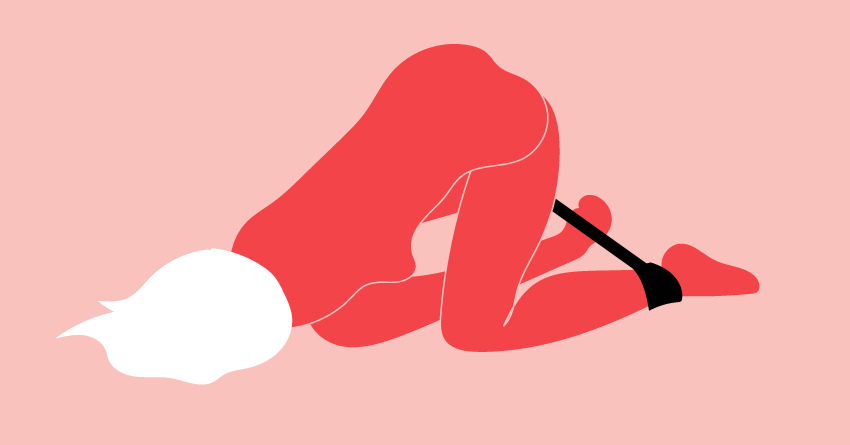 Giving full surrender and hot access to backdoor play is all out in this position. The receiver can also receive spanking in the full spread. 
How to do it: A bondage bar (or bondage tape and a broom handle) forces the receiver's ankles apart and gives easy access to their butt, while making them feel exposed and vulnerable (which is good here!). And the receiver gets on all fours and the giver can torment them with toy, mouth, hands or penetration.
Bondage Sex Tips
What are thoughts on those bondage sex positions? Fascinating, isn't it? Makes you wanna grab some ropes and get all kinky… But wait! Before you do that, we suggest that you check these tips first. Plus, knowing these tips will ensure a safe and pleasurable experience for both parties.
1

Communicate thoroughly and practice aftercare.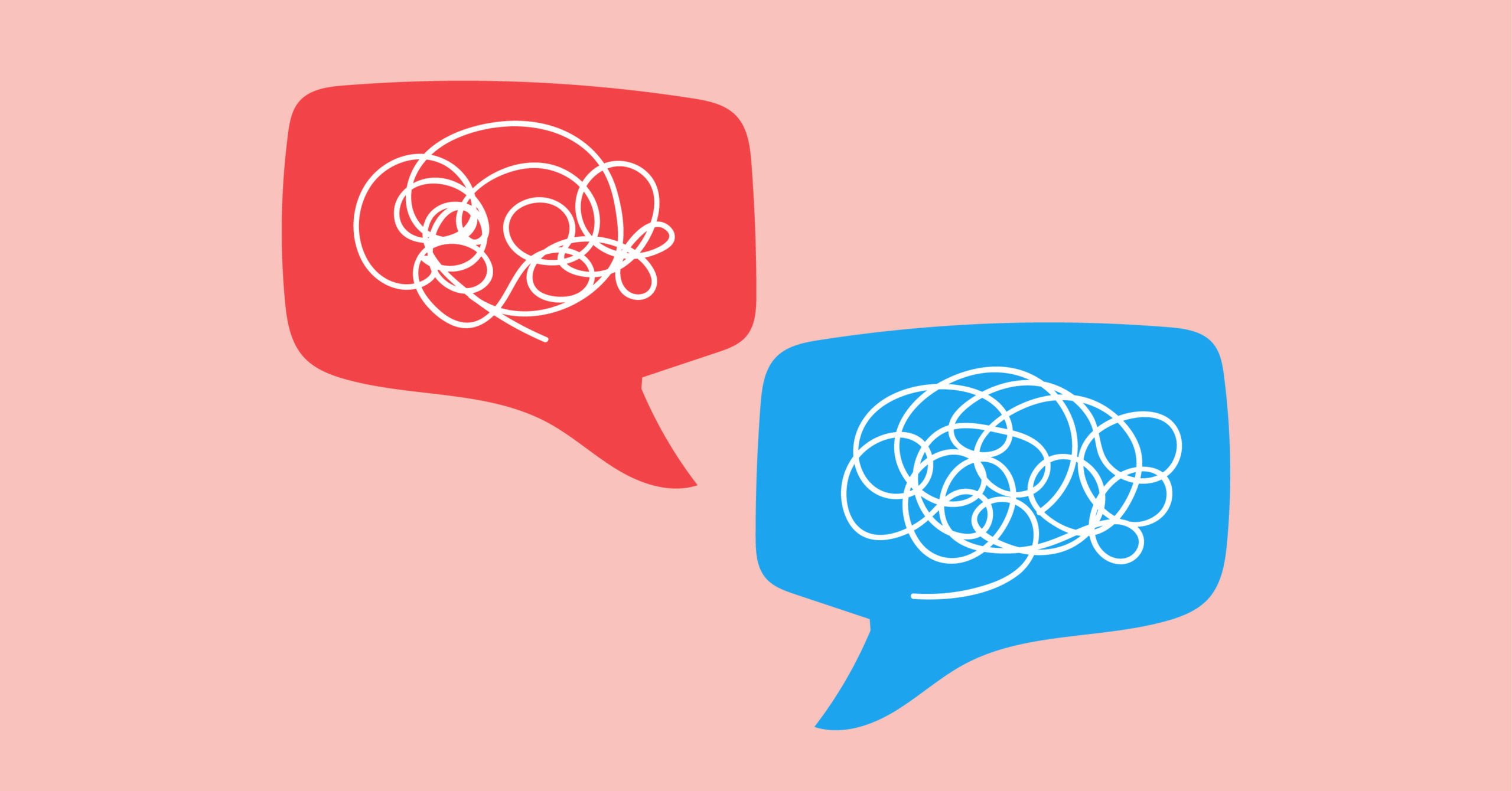 First things first, make sure you get your partner's consent. After that, discuss the boundaries, safewords, verbal and non-verbal signals. During the play, always check your sub if he/she's okay. Once the session's done, talk about each other's experience, and the things that can be improved.
Also, communication is also an important part of aftercare. Check up on each other after each session as well. Take care of your submissive once the session's done. Ask your partner what they need and enjoyed in the session. What did they not like? You can also give them massages, cuddles, snacks, or have a warm bath with him/her.
2

Learn basic anatomy.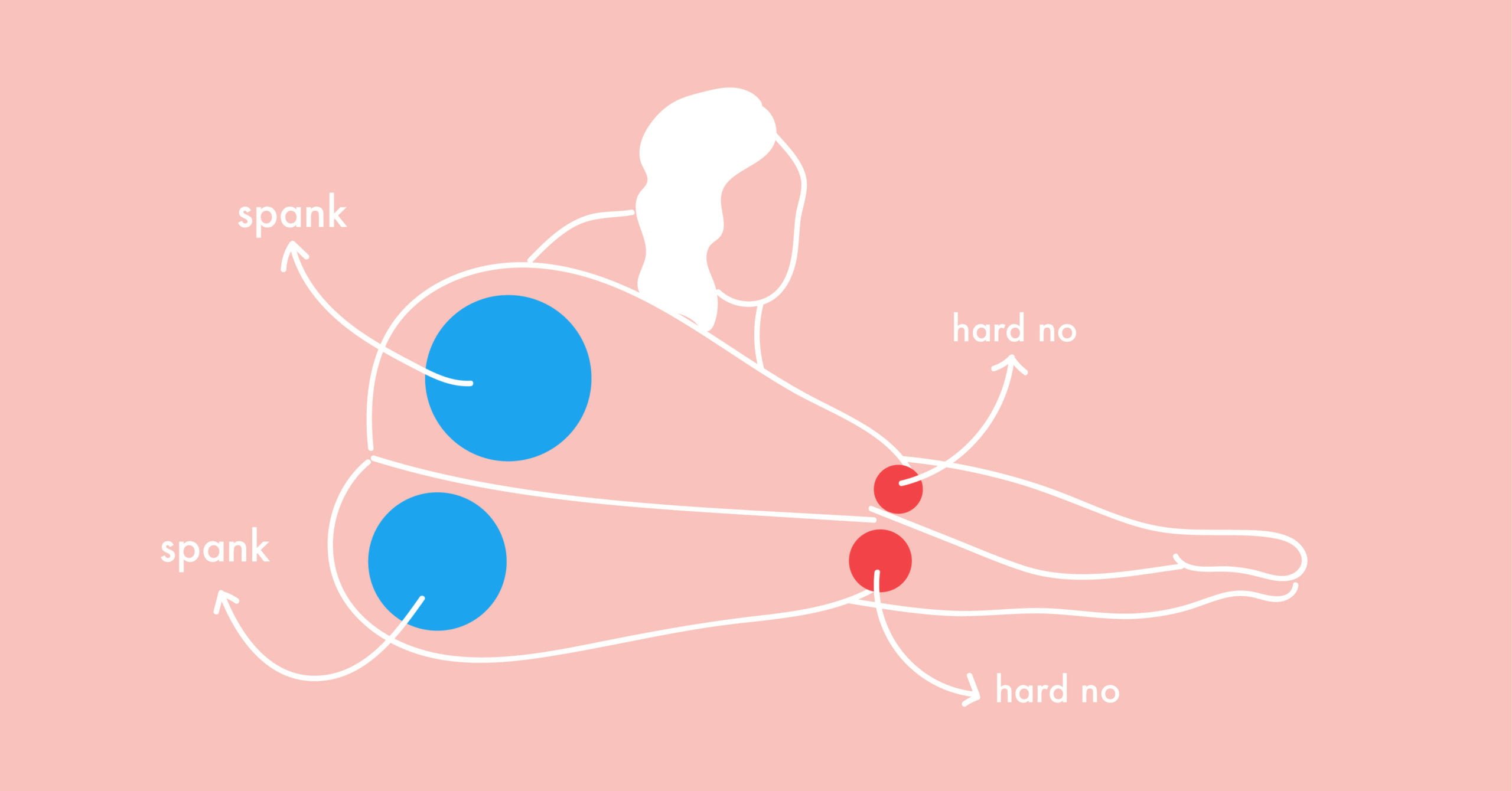 Learning the human sexual anatomy will help you learn which parts of the body are the most stimulating and where you can build up anticipation. And dojng this helps you know where the muscle groups are, the nerve bundles, etc. Be knowledgeable enough so that you'll know the safe and unsafe parts to tie someone up.
3

Always start with beginner-friendly variants.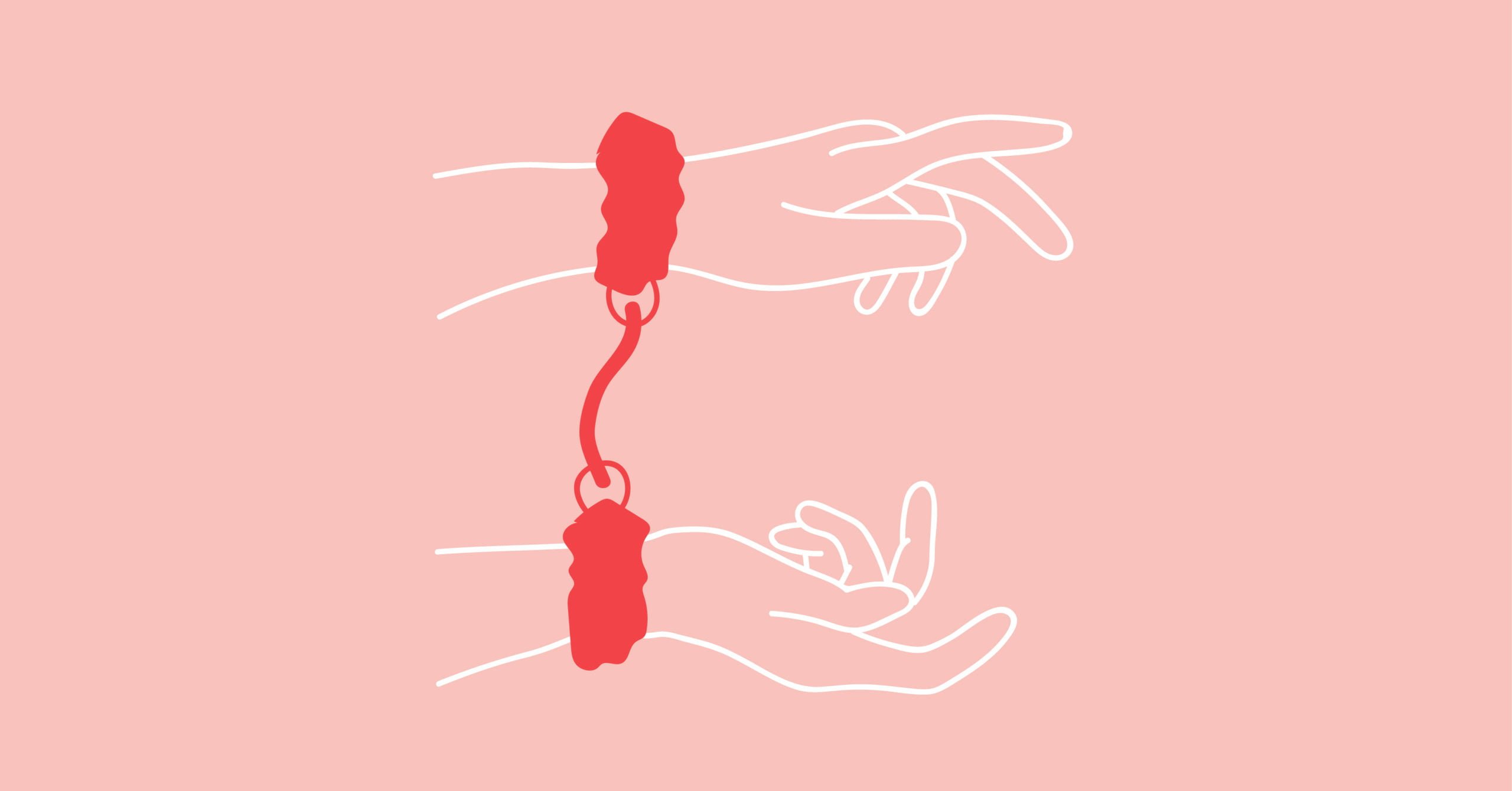 If you're a beginner, use simple bondage like bondage handcuffs or bondage eyemasks. It takes a while to learn knots and you wouldn't want to take up too much time figuring it out when you could be focusing on the session.
Don't just use a BDSM rope just because it's "aesthetic". Also, consider the material of the restraints. Know if you're sub's allergic in particular materials such as hemp, leather or silk. Moreover, if your sub has sensitive skin, go for smoother textures or restrainers that have faux fur lining on it.
4

Try it with other sex toys!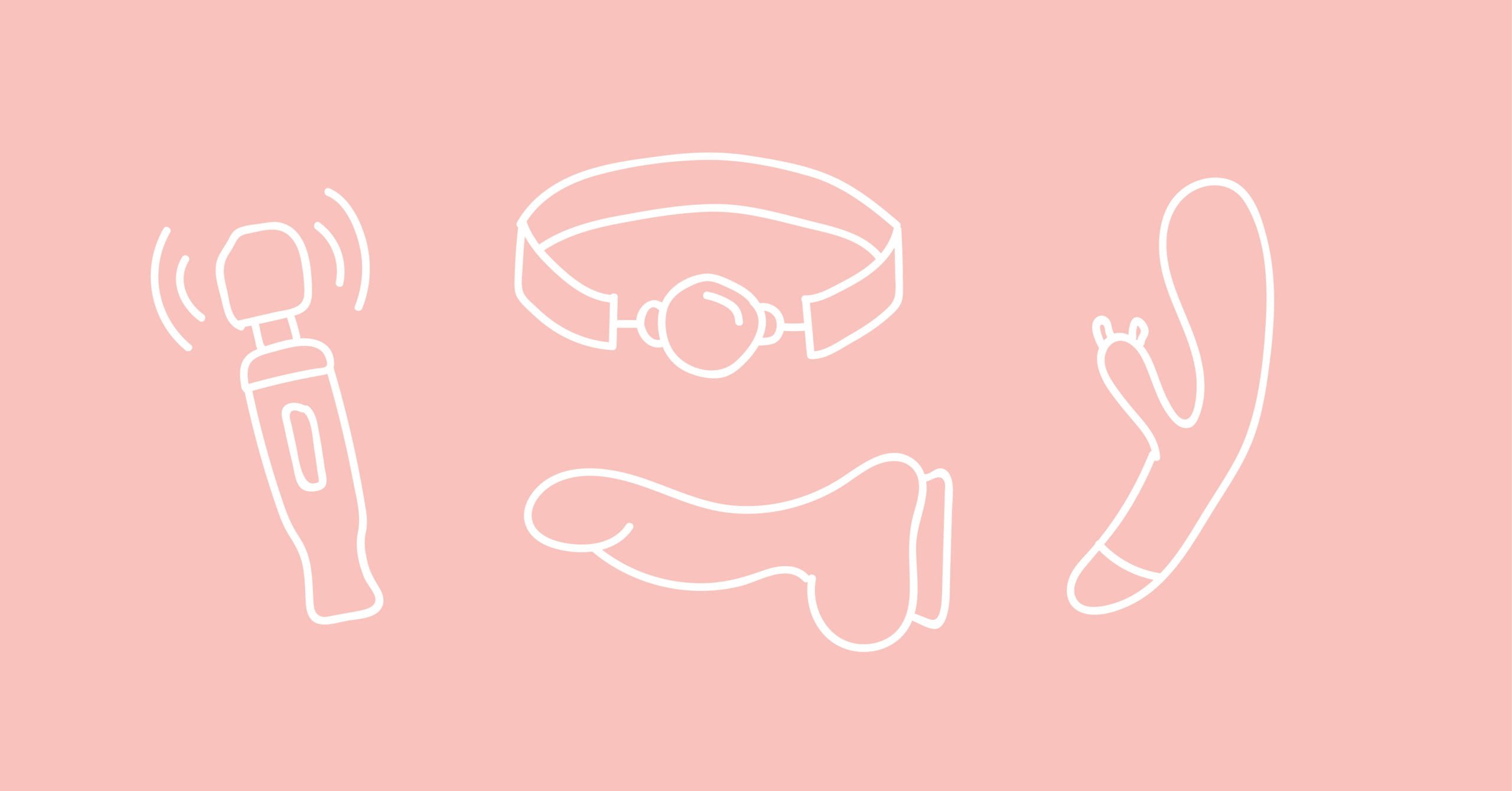 Why limit yourself to restraints? Try using impact play toys for a more exciting experience. You can also use non-bondage toys such as vibrators and dildos. If adding a toy can amplify the pleasure you feel, then add them up! With this kink, the possibilities are endless.
5

Recreate a fantasy.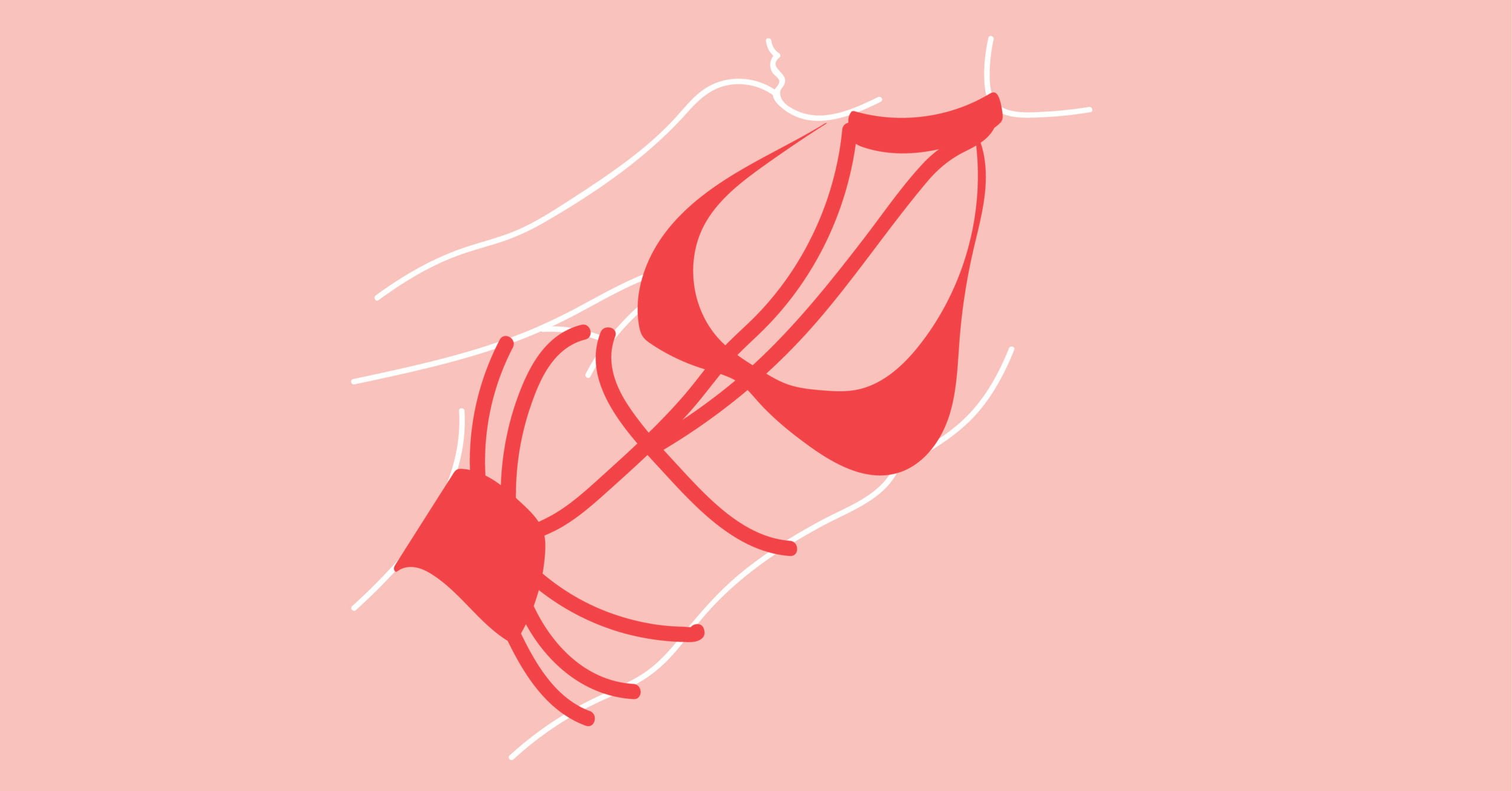 Up for some fiery roleplay? There are tons of sexy costumes available online to fulfill your fantasies. Costumes can amplify your imagination while already being kinky with your partner. You can even plot out your ideas or the storyline before your BDSM session!
Top BDSM Products For Sultry Plays!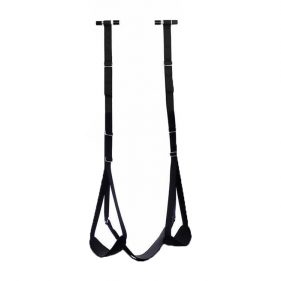 Rock-a-Bod Over The Door ...
Rock-a-Bod Over The Door Sex Swing Features Submit yourself to an immense sexual experience with the Rock-a-Bod Over The Door Sex Swing. Perfect for couples that are trying out suspension bondage or new sex positions, this sex swing is a unique addition to your BDSM collection. Made from Synthetic Leather and Polyester, assure that you and your partner will be comfortable
Read more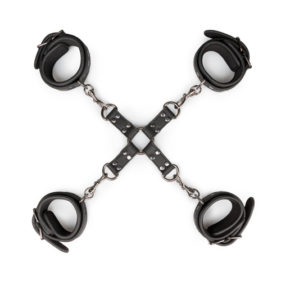 Please Master Complete Ho...
Please Master Complete Hogtie Features Please your master by getting tied with the Please Master Complete Hogtie. Submit yourself completely and enjoy the freedom of being tied and under control of someone else. This set consists of handcuffs, ankle cuffs and a hogtie that can be used in whichever way you desire. The buoys and hogtie are made of durable faux
Read more
Frequently Asked Questions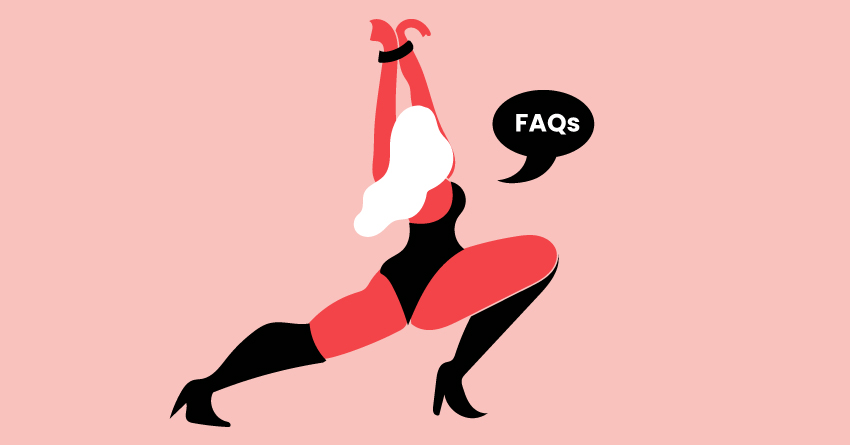 Now that you know the tips and ideal toys to use, you may still have more questions. Don't worry hun, we've made an FAQ too to thoroughly address your further queries.
1

Is it okay if I just DIY all of my BDSM equipment?

While there are household items that you can use your BDSM plays, trying to make your Fifty Shades playroom out of scratch is a big no-no. And again, your adult toys should be body-safe and made with non-porous materials. You can't assure that from DIY-ed toys. With that, we suggest just investing in manufactured BDSM equipment instead of DIY-ing it.
2

Can I use some of the BDSM equipment for vanilla sex?

Certainly! Some of the BDSM toys such as nipple clamps, ticklers, eye masks, restrainers, and position straps can still work for vanilla play. Sex doesn't have to be painful so if you prefer playing these toys without the leather outfits or power play, go for it!
3

What are the limits in BDSM?

In BDSM, there are hard limits and soft limits:

Hard limits often take into account people's moral or religious ideologies (i.e. nothing with animals, nothing with children, nothing with family members), but they also might be more related to extreme personal preferences, like nothing with blood or guts or operating tables or things of that nature. And hard limits are things you are never willing to cross or compromise on. They are on your firm no-go list. They are not up for discussion.

Soft limits are things that you're not particularly keen on doing at this point in time, but may be more flexible on in the future (i.e. I'm not a huge fan of anal, but that's okay). With more comfort, trust, communication, and practice – soft limits may be more open to being explored but are off limits for right now. Soft limits might change, but it's unlikely that hard limits will.
4

Is there anything we should consider before getting some BDSM equipment?

First, make sure that the toy you're getting is something that has been agreed upon by both parties. And don't purchase some nipple clamps if you know that your submissive isn't ready for it.

Second, ensure that the toy is made with body-safe and non-porous materials. Doing this is essential because you're using sex toys to stimulate some specific spots— if you're going to use a toy that's not skin-friendly or has bacteria on it, you or your partner might end up with various body infections. So don't just click the checkout just yet, make sure to research about it first.
5
What's an ideal place to do BDSM? 
A big part of a BDSM game plan is picking a spot to do the deed. So you'd want to be in a well-ventilated place with privacy, that might be a hotel on your next vacation (where it might be easier to tap into a different persona), a room reserved for power-play sex, or just your good 'ol bedroom. As long as it's a place you feel safe, you're good to go.
Takeaway
If you want to spice up the bedroom, trying out kinky activities such as bondage play can bring wonders. Just make sure to get your partner's consent first and lay all the terms, expectations, and limits. Also, practice the bondage sex positions mentioned in this guide before diving in.