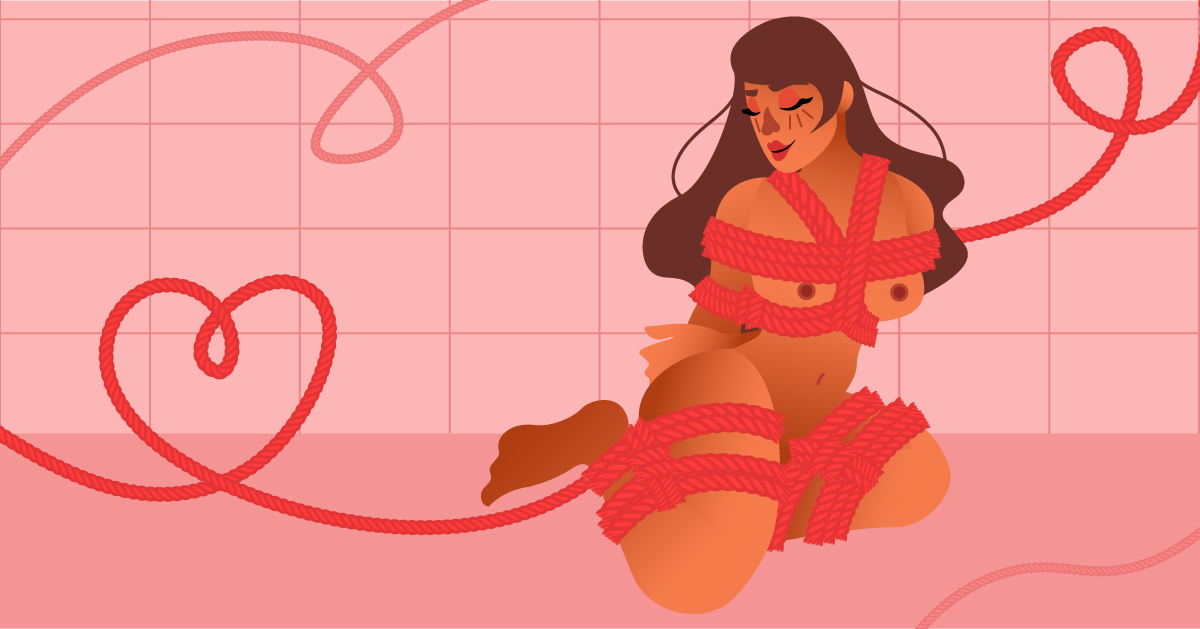 Welcome to the beautiful and peculiar world of rope bondage! If you're not familiar with this BDSM practice—well don't look for types of rope yet! Go to our super-detailed rope bondage guide instead.
On the other hand, for those who are familiar with this kinky practice, you may proceed. Knowing the different types of rope for bondage is a must. Yes, these alluring ropes are made for the same purpose, but each type serves a different experience. If you want to be raw & rough, or sweet & seductive, there's a suitable rope for that.
Now, what are those suitable ropes, you might ask? All of the deets are here on this detailed bondage ropes guide. This features the factors before buying a bondage rope, types of rope, as well as rope cleaning and cutting tips!
We can feel the excitement through the screen, sweetie. But before diving into the guide, let's take a quick detour and discuss rope bondage.
What is Rope Bondage?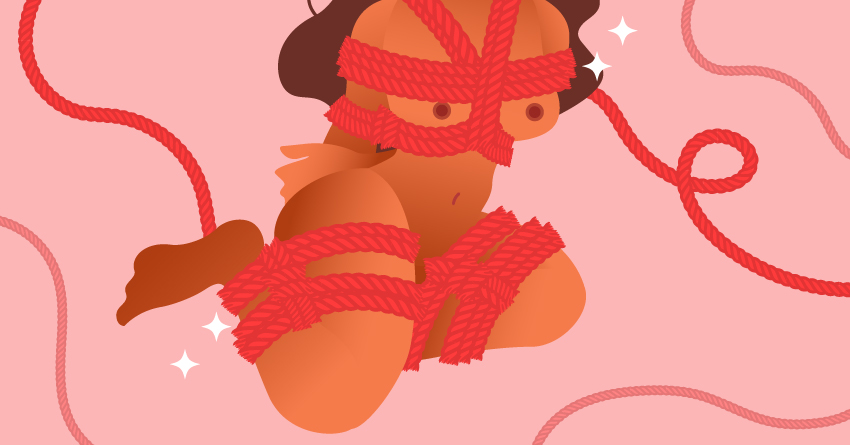 Rope Bondage is a BDSM practice that involves tying someone up for sexual pleasure. The Dominant (also known as Rigger) will tie the Submissive (also known as Rope Bunny) in various knots and positions, making the Rope Bunny vulnerable and helpless. Once the sub is fully tied up, the dominant can do whatever he/she wants– that's within the agreed terms, of course.
Why has this practice become so popular? You may have thought it's because of the popularity of the Fifty Shades Trilogy, but no– this BDSM practice has been popular to the BDSM Community ever since.
They love it because of how it strongly establishes the power dynamic between the Dominant and the Submissive. The dominant gets high from taking full control, while the Submissive get aroused from being helpless.
Aside from that, most kinky folks try BDSM plays such as Rope Bondage as an escape to their mundane responsibilities. Because of this, people tend to have lesser stress and anxiety by doing this practice.
Aside from the mental arousal, people are also into this for aesthetic reasons. There's a seductive charm with a naked body that's perfectly wrapped in ropes. Some countries like Japan have considered this sensuous activity as an art form, calling it Shibari, and has produced intimate rope bondage shows for a niche audience.
Factors When Looking for the Best Rope for Bondage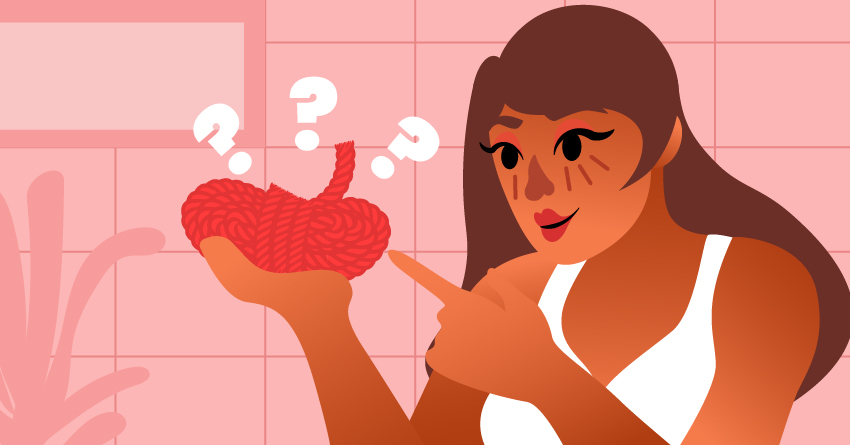 Now that you've learned about Rope Bondage and its benefits, let's move on to the essential factors when looking for the best rope for your play sessions.
Some beginners tend to buy several types of ropes and just randomly pick a rope for their first session—don't do that! You see, we don't want you to waste your hard-earned moolah from buying the wrong rope type. You must take some time to communicate with your partner and to research the best rope for your preferred bondage play. With that, before purchasing any bondage rope, consider the following things:
1

Preferred Play

Before checking the best rope for bondage play, you need to discuss with your partner the type of bondage plays you're gonna indulge in. Are you doing this for the 'gram? Are you doing this along with impact play? Planning to try suspension play? Once you've agreed about the type of play, you can now start researching for suitable ropes.
2

Diameter

Thickness matters. If you're just starting with this kinky activity, go for ropes that have a diameter of 5mm or thicker. Avoid using thinner variants because using thin ropes may lead to discomfort due to excess pressure, circulation problems, bruising and etc.
3

Texture

Whether you're doing rope bondage or other BDSM plays, the submissive's comfort is always a top priority. That's why when shopping for rope bondages, choose a rope that has your partner's preferred texture. You also need to know if your sub is allergic to natural fibers, such as hemp or sisal.
4

Stretch

Know how stretchable the rope is. If you're doing intense bondage plays, avoid going for stretchy ones since it tends to tighten up if pulled intensely, causing discomfort to your sub.
5

Braiding

When looking for the best rope for your bondage plays, make sure to check how the rope is woven together. The braiding will affect the tightness of your knots and the difficulty of taking them apart.
6

Friction

Knowing the friction is a must when dealing with knots. You gotta make sure the knots, twists, and loops will hold together. This is why if you're doing rope bondage to solely restrain your sub, avoid the low-friction ones since it tends to get loose or tighten.
7

Strength

For rope suspension plays, where the submissive is tied and lifted from the ground, you need to make sure that the rope is sturdy enough to hold your sub's weight. Don't settle for low-quality ropes or you'll send your sub to the ER!
8

Durability

Bondage ropes don't last forever, but certain types of ropes have a longer life span. If you're on the budget, invest on more durable types. You also need to keep them properly so that they'll last longer. (More on that below!)
Types of Rope for Bondage
As you learned about the essential factors when choosing the best rope for bondage, you must be wondering if which ropes have balanced friction, better durability, and smoother texture. Well, look no further! Here are the different Natural and Synthetic ropes and their detailed qualities.
Natural Types
1

Hemp
Commonly used for Shibari due to its naturally alluring look, this is one of the favorite types from the BDSM community. Along with naturelle vibe, it also gives a great earthy smell that will surely make your sub be one with nature.
Pros:
Stunning appearance
Soft to the skin
Good friction
Great for complicated patterns
Cons:
Gets weaker with every wash
Shed fibers
Not as stretchy
Heavier than other types
2

Linen (Flax)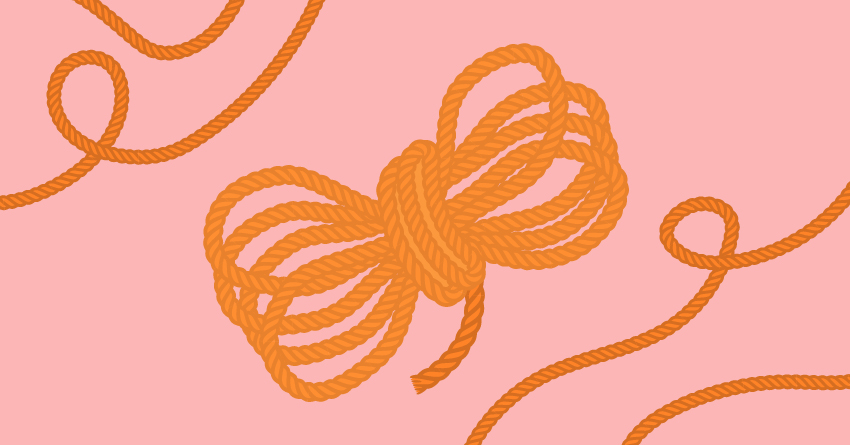 If you want a lighter version of the Hemp Rope, check out this type. It's easy to work with and has good friction. It also features a soft texture, but will still leave rope marks if used on rough plays.
Pros:
Great friction
Good for advanced patterns
Flexible with moderate durability
Cons:
Expensive
Harder to clean
Will leave rope marks
3

Jute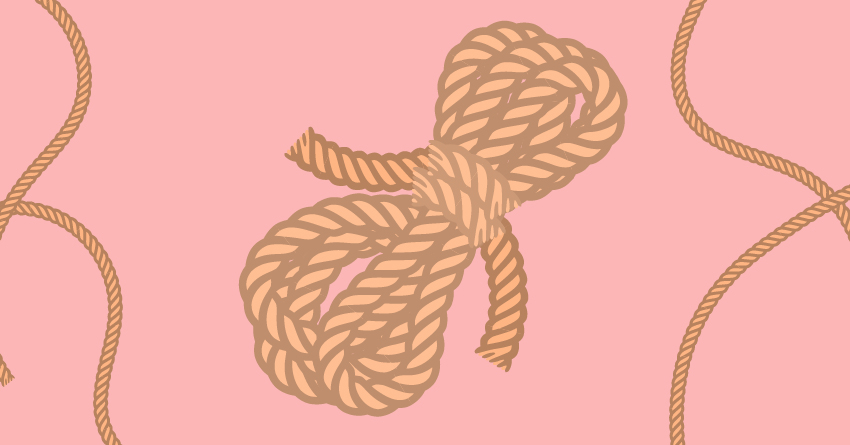 Another traditional rope used in Shibari, this type is suitable for soft, rough, or suspension plays. It's one of the favorite types of rope in the bondage community due to its strength and flexibility.
Pros:
Excellent friction
Easy to unknot
Can be dyed
Cons:
Expensive
Quality degrades with every wash
Needs more time when tying it
4

Cotton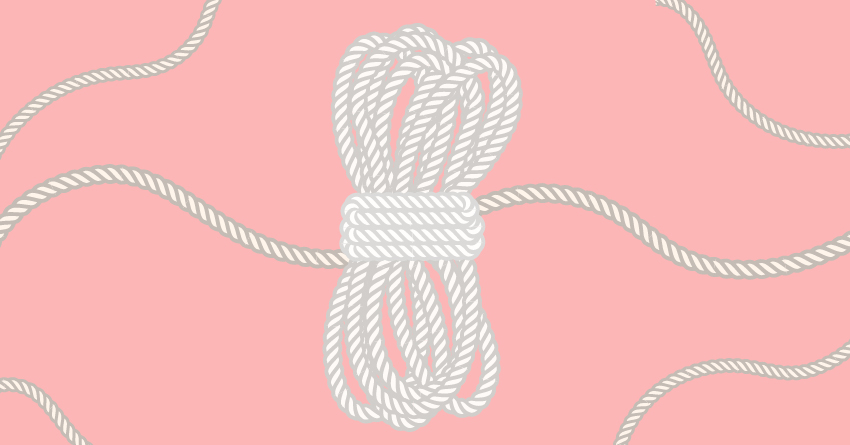 Looking for the best rope for your bondage play? You could bet on this one. It feels soft to the skin, provides moderate friction, and is flexible enough to do various knots. However, it has low durability and strength so you can't do suspension play with this type of rope.
Pros:
Can be dyed
Decent friction
Lightweight
Soft on the skin
Cons:
Knots are compact
Can stretch over time
Low durability and strength
Can get easily dirty
5

Silk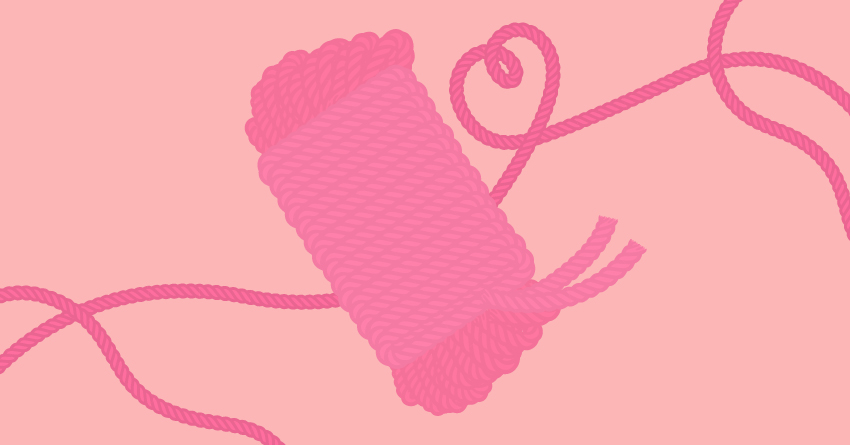 If you have the budget for it, go for a silk rope. This type is one of the luxury types that's featured on this list. It has a seductive charm that you just couldn't get on the simpler types. If you're doing rope bondage for photography purposes, go for this one.
Pros:
Soft to the skin
Moderate friction
Decent durability
Cons:
6

Bamboo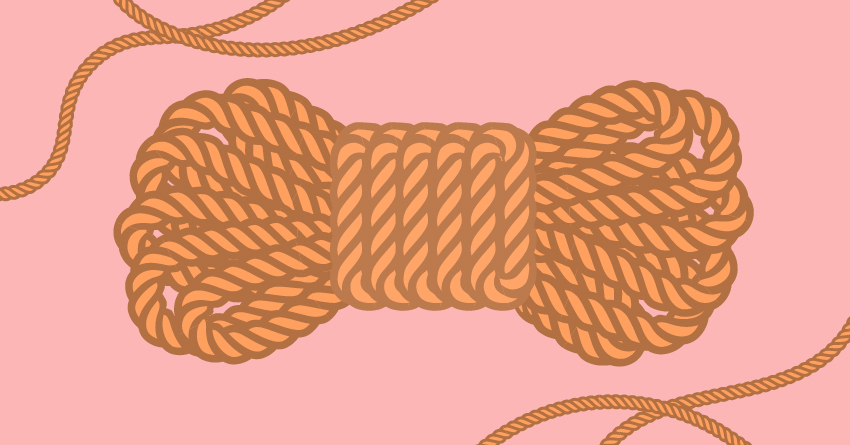 Another luxurious type on the list, a bamboo rope features anti-bacterial properties and has a stunning shine to it, similar to a nylon rope.
Pros:
Soft to the skin
Moderate friction
Anti-bacterial
Comes in various colors
Cons:
Expensive
Less grip than silk
7

Coir, Manila, Sisal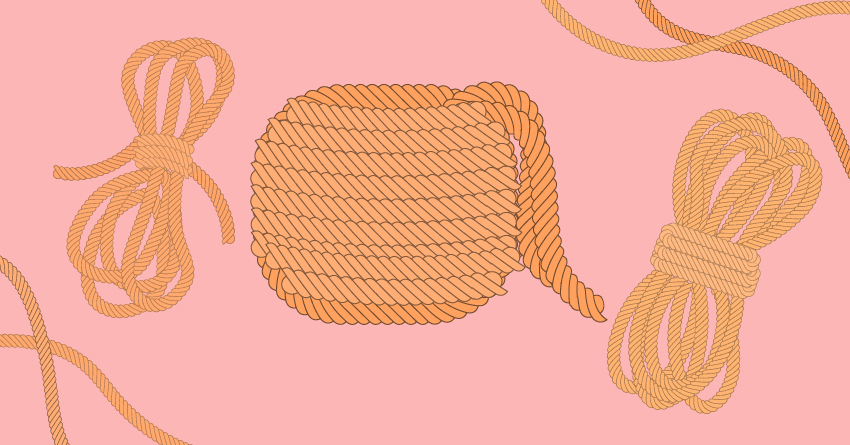 As for this group, which we prefer to call the "Rough Squad", these rope types have similar qualities. They are all uncomfortable to use, leave better rope marks, and are not strong enough for suspension play. If your sub likes rougher plays, you might want to consider using this. If not, it's better to use the other types we've mentioned above.
Pros:
Leaves better rope marks
Cheaper than other types
Cons:
Unstable
Uncomfortable
Hard to clean
Low strength
Synthetic Types
8

Nylon (Polyester, Paracord)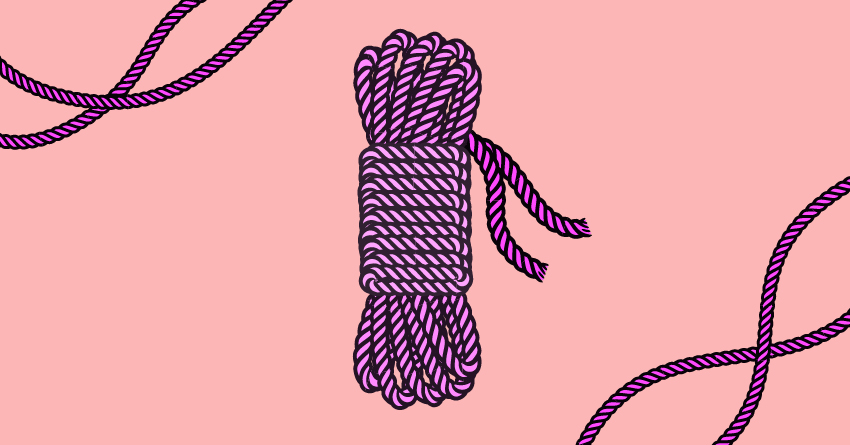 If you want to look for a rope that brings glam, a nylon rope could be a good choice. It has great durability, making it ideal for decorative knots.
Pros:
Strong
Durable
Soft to skin
Easy to clean
Cons:
Low friction
Compact knots
Can bring rope burns
9

Synthetic Hemp (Hempex)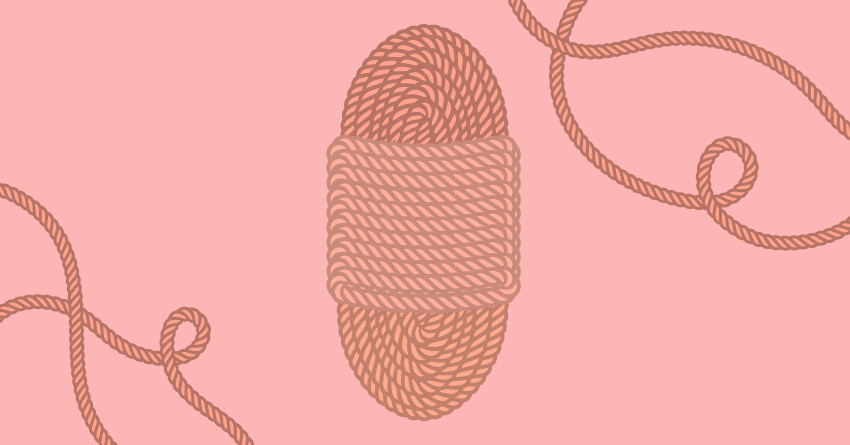 This is a decent alternative to the traditional hemp, since it's cheaper than natural hemp. It has good friction and can be used for suspension plays.
Pros:
Easier to clean
Cheaper alternative to natural hemp
Good friction
Cons:
No color options
Has minimal sheds
10

Multifilament Polypropylene (MFP)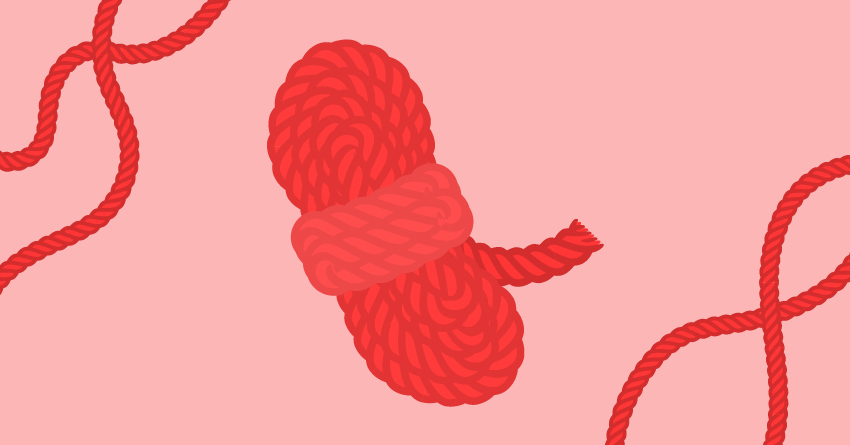 If you're into decorative rope bondage, this is another suitable rope type for you. Because it's synthetic, it doesn't provide bulky knots, unlike traditional ropes. It also comes with different types of colors that will surely fit your aesthetic.
Pros:
Variety of colors
Decent strength
Soft and smooth to the skin
Cons:
Low friction
Can cause rope burns
How to Maintain Your Bondage Ropes
As the types of ropes present distinctive features, you can expect that they have different maintaining methods too. Curious about the cutting and cleaning methods? Here's a brief guide for you.
How to Cut Bondage Ropes
Before you exclaim that you don't need a guide on how to cut your bondage ropes, we didn't have this section to solely guide you on the cutting process. We're here to share with you the lengths you should be cutting per particular bondage activity. Cutting your ropes is an essential pre-game step. You don't want to fumble around just to measure ropes and cutting them within the play session.
With that, have your medical-grade scissors ready and read away!
1 Meter: Used for simpler ties that requires minimal knots.
2.5 Meters: Used for upper body ties such as cuff-tie on wrist or ankle.
5 Meters: For extensive upper body or lower body ties such as crotch rope.
7.5 Meters: The traditional length for Japanese Bondage. Used for simpler full-body ties.
10 Meters: Standard length for full body types.
15 Meters: Used for complex, full-body ties.
Beyond 15 Meters: It's too long for practical use but is suitable for specific bondage techniques, such as the mummification technique.
How to Clean Various Types of Ropes
Once the playtime is done, we suggest that you clean as soon as possible, especially for intense plays where blood or other bodily fluids are all over the rope. But before you throw your bondage rope on the washer or on a boiling pot of water, make sure you're doing the right cleaning procedures.
1

How to Clean a Hemp Rope
 When cleaning it through the washing machine, knot it first.
Place it in an old pillowcase or tie-off bag.
Put it inside the washer, without any colored/dyed cloth inside.
Use the shortest and gentlest cycle possible using cold water and mild soap.
Once the cycle is complete, let it air dry for about two days.
After two days, unknot it and let it dry for a few more days.
Store it in a clean and safe spot, preferably inside a clean velvet or satin pouch.
2

How to Clean a Cotton, Silk or Bamboo Rope
For these types, you can only wash it by hand through cold water and mild soap.
As for the drying process, you need to gently stretch so it will fully dry.
Store it in a clean and safe spot, preferably inside a clean velvet or satin pouch.
3

How to Clean Polyester Rope
When cleaning it through the washing machine, knot it first.
Put it inside the washer, without any colored/dyed cloth inside.
Use the shortest and gentlest cycle possible using cold water and mild soap.
Once the cycle is complete, you can use a dryer to dry these bad boys up. Use a no-heat delicate or air-fluff cycle. Let it dry for two cycles (about 30-40 mins).
You can also let it air dry, though it may require longer drying time.
Store it in a clean and safe spot, preferably inside a clean velvet or satin pouch.
Takeaway
As we end this comprehensive guide, we hope that you've learned all about the different types of ropes for bondage plays. We also hope that you've found the best ones from the bunch that will kickstart your kinky journey.
Just with other sexual activities, communication and preparation is the key! Don't just pick the next pretty rope that you'll find online. Know what your sub likes then start from there. So go ahead, pick your rope and start playing!