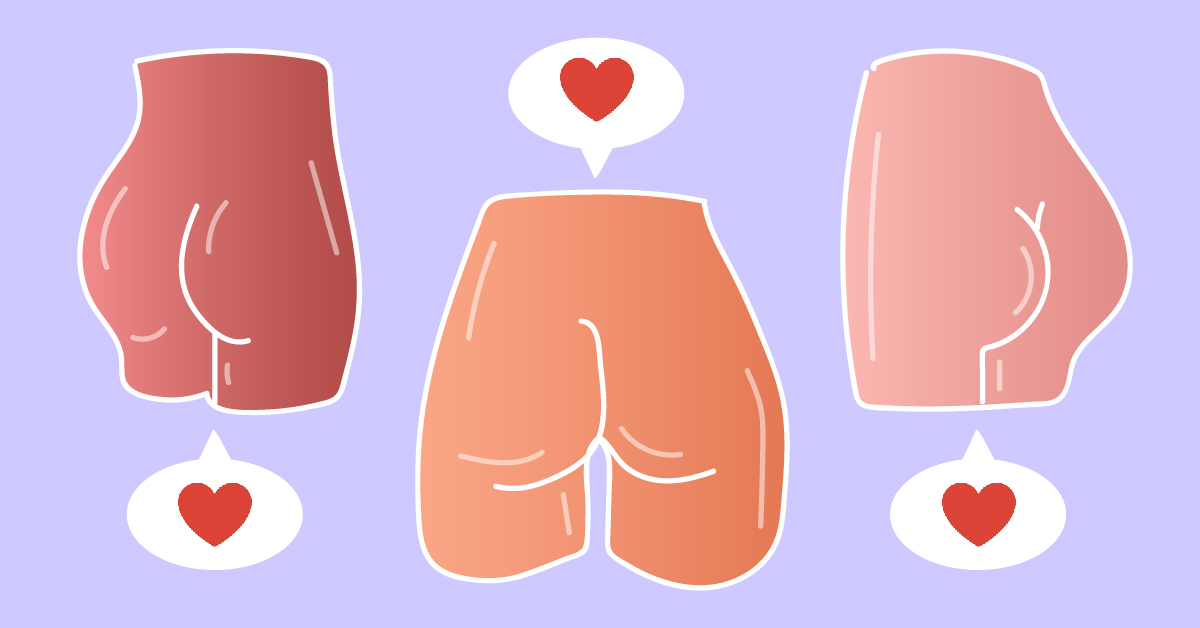 Let's talk about how to give a rim job. Because, yes, your partner may secretly want you to play with their butthole.
Okay, okay, we can concede a little that maybe it's not for everyone, and maybe your boo happens to be one of those straight guys who clenches his backdoor gate at the mention of anything butt-related. If he is, that's just unfortunate because there's a shit (ahem, no pun intended) ton of nerves in your anus, which means yes, it's a sensitive area. And when stimulated the right way, it means heaven on earth, kingdom come.
But whether your partner wants it or not, there's no harm in learning a new skill. And as always, we're here to guide you with that. For this article, we're talking about rim job and its wonders, and of course, how to really nail it and become a champion ass-eater. If you've never heard of rim jobs (our money's on you already have), then let's give you a quick lesson on rim job 101.
What is a Rim Job?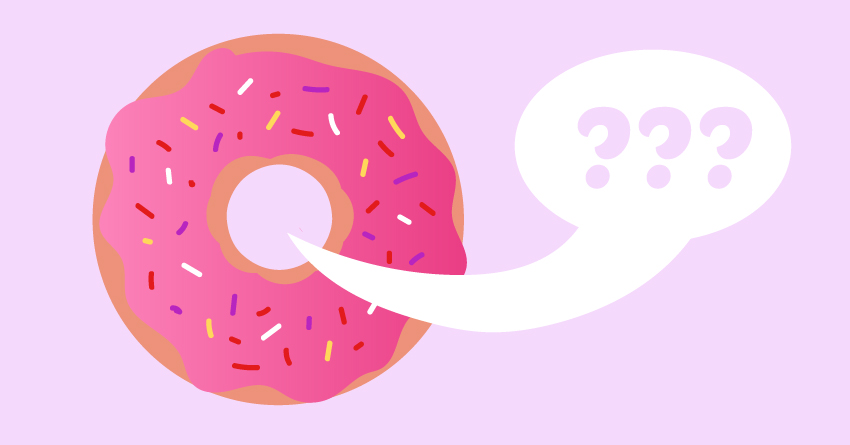 Before we get to the main topic, let's have a quick refresher about this sexual act.
In a broad sense, a rim job is basically the act of playing around with someone's ass by using your tongue. Also known as analingus and tossing the salad, rimming involves grabbing the buttcheeks, spreading them apart, and making circular motions all over that nub of deliciousness.
Yes, it's that simple. But of course, that's just the tip of the iceberg. Consider it the basic 1-2-3 step of rimming. There're so many ways you can make this seemingly simple sex play into your own signature move.
10 Steps on How to Give a Rim Job
Whether you're a newbie or experienced in the booty-licking game, you will surely learn something new in this guide. So get your notepad and pen as we dive into the steps on how to give someone a rim job.
1

Communicate first.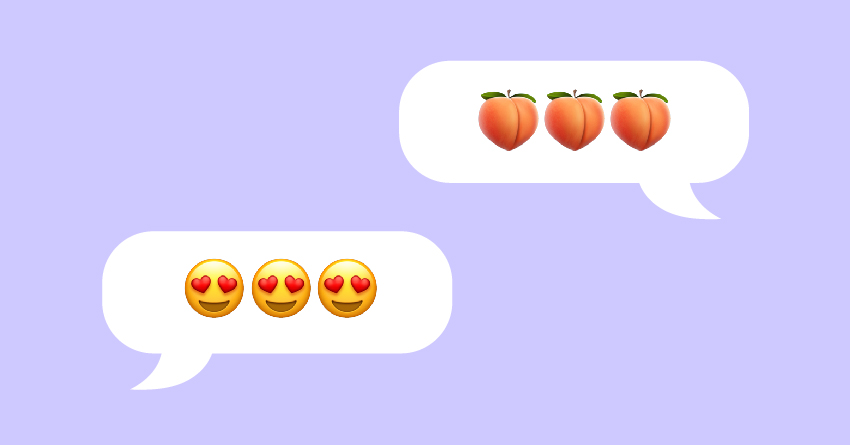 Consent is essential when giving a rim job. Like with every other sexual act, you've got to make sure that your partner is okay with it. If you're planning to surprise your boo by just squishing your face on their unprepared bum, don't be surprised if it ends in a disaster.
To communicate with your partner about rimming, we suggest talking about it in a casual, non-sexualized environment. Find the right time where they're not busy or dealing with some dilemmas. Doing this will give your boo an ample amount of time to make an informed decision as well as to prepare, should they agree to try it.
Once you've got the right moment, approach the topic depending on your style or comfort level. If you and your partner are pretty blunt with each other, just tell them straight up. But if that's not how you communicate with each other, then go for another approach.
Now, once you've explained about rim jobs and your desire to perform them, let them think about it. If they have questions, give them honest answers about it. Don't pressure them into saying yes. We even suggest reassuring them—they don't have to do this and that it wouldn't be wrong to say no. If your partner agreed to try it out, good for you. If they said no, respect their decision and suggest other sexual plays instead.
2

Prepare before the deed.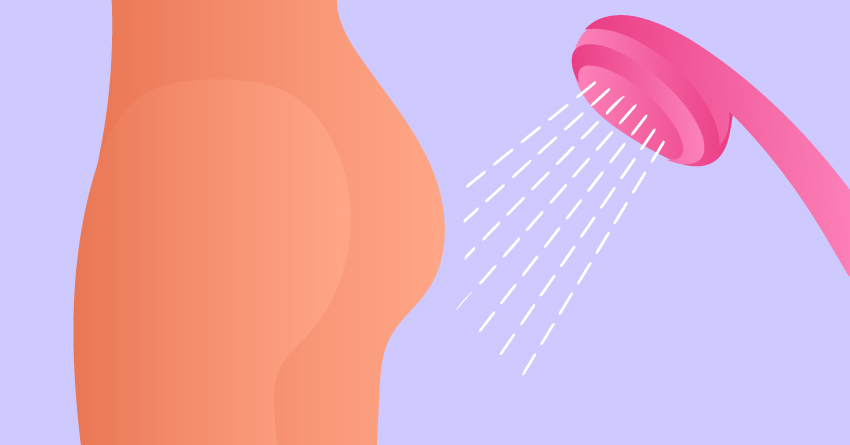 You can't just dive into a rim job without enough preparation. If you recklessly dive into it, your partner might not get satisfied. Things might also get messy throughout the deed. With that being said, here are the things that both of you should do before giving someone a rim job:
For the Giver
Avoid eating foods that can irritate the anus such as spicy dishes.
Brush your teeth at least 2 hours before rimming. Brushing can give micro-tears in your mouth, serving as an entryway to bacteria. That's why to give your mouth some time to heal before rimming.
If possible, use a dental dam to protect your mouth from the bacteria down there.
Cut your nails and file them. Most of the time, rim job involves anal fingering, so make sure your fingers are ready for the party.
Keep lube within reach. If you don't like the taste of their bum, a rimming lube or flavored water-based lube can do wonders.
Have a bottle of H20 ready. Your mouth might get all dried up from the licking.
For the Receiver
Eat fibrous foods a few days before the deed to make your cleaning process quicker.
Washing the ins and outs of your butt is a must. Use warm water and a bar of mild, unscented soap.
Try douching. It's not a requirement per se, but more hygienic than washing the bum with soap. You can use a squeezable bulb, a drugstore enema, or shower hose attachment. Simply put some water in your anus and hold it in for about 6-15 seconds, then release the water to the toilet or down the shower drain. Now, once you're done douching, don't get into rimming just yet. Wait for at least an hour before getting to the deed.
3

Set the mood.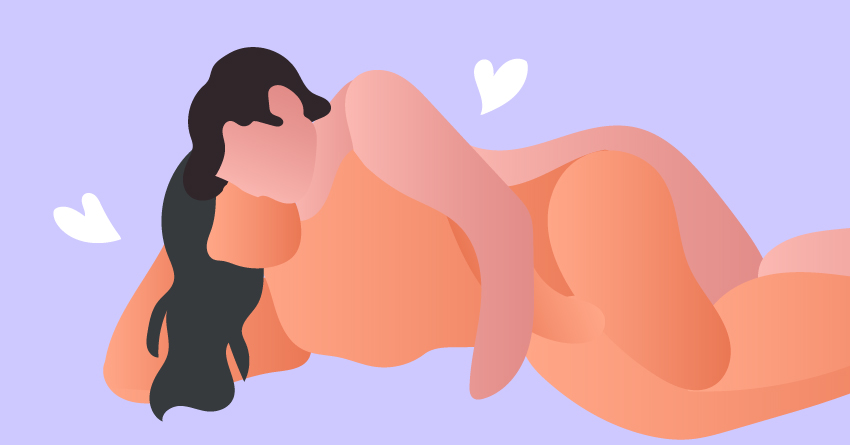 We want this to be a pleasurable experience for your partner. And they can't do that if they're nervous and uncomfortable. Put some effort into making them feel relaxed first.
Once you're both in the room, don't go straight to rimming. Take some time to set the mood. Indulge in arousing acts— have an intense making-out session, give them a sensual massage, read erotica to each other, do some roleplaying, or watch an erotic movie together. Doing this will make your partner more aroused and relaxed, making them more ready for what's about to cum.
4

Get in position.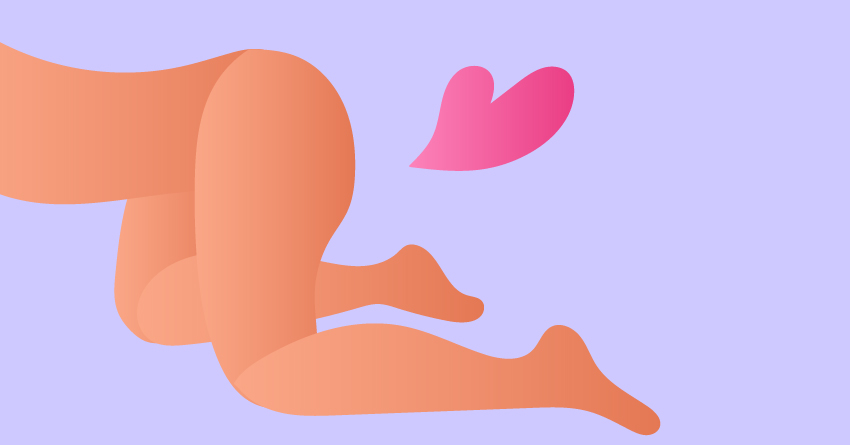 Once your partner's all heated up, you can start diving into the main course. Start off by getting them into position. Now, since you're gonna focus on the bum, have your partner get in positions that will give you easier access to their butt, such as the Doggy-Style position.
5

Give their bum a warm-up.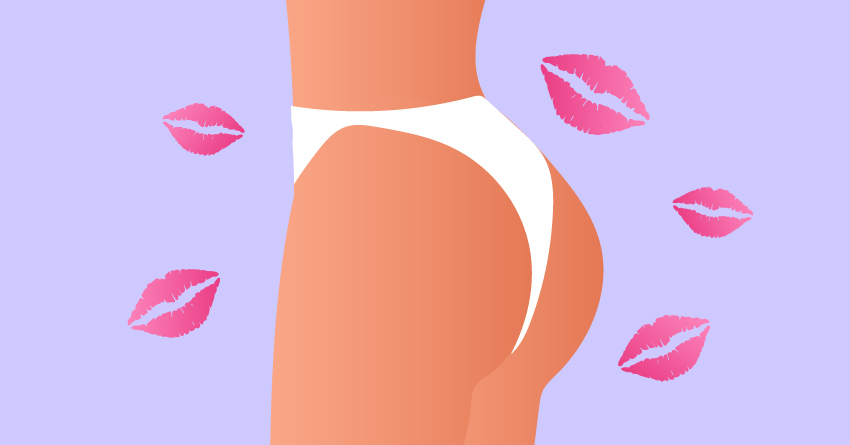 You can start by breathing out on your partner's ass. The warm air tickles them down there, heightening the sensations in their nerve endings, and making them craving for more.
After that, kiss his anal region. This is also the part where you can spit on his ass or use lube. Take note, the anus doesn't create its own lubrication so you have to provide it for yourself. Drop some serious drool on it, make him wet, and slick for you.
6

Spread some lube down there.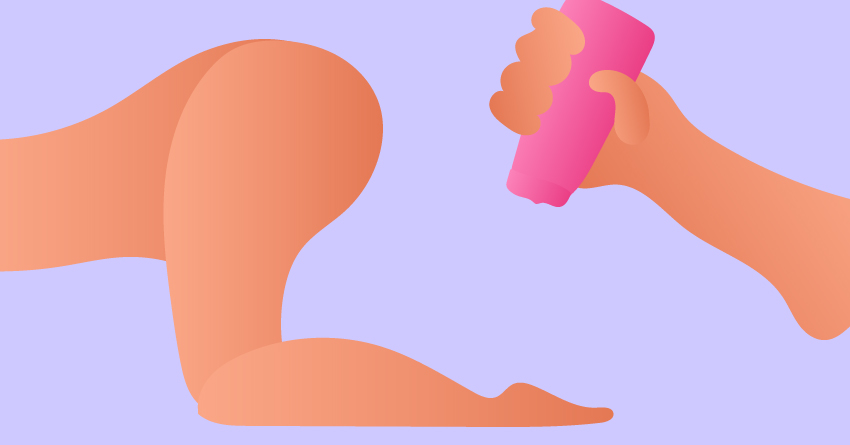 Want to give your partner a rim job but don't like the taste of ass? Oh, the dilemma. You're good though. There's rimming lube available now so you don't have to force yourself to taste ass juices when you can be slurping on your favorite fruity flavor.
7

Try different rim job techniques.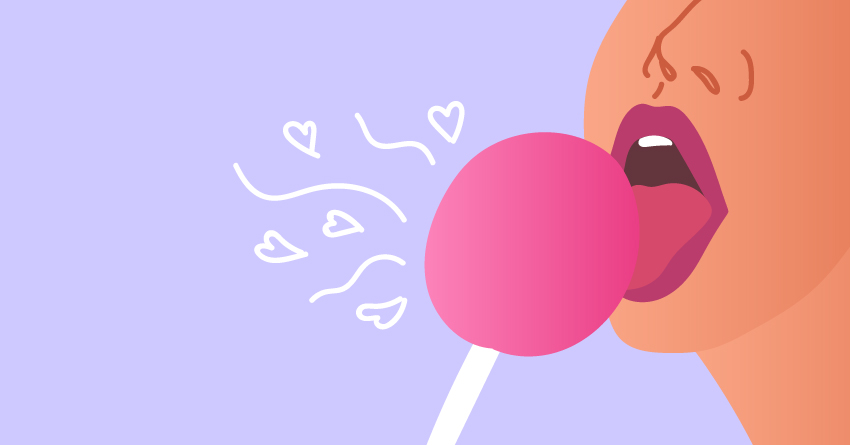 When learning how to give a rim job, you soon find out your tongue is going to be the main actress for this. With a loose and wide tongue, lick him upwards, switch it up and lick him downwards, then in a circular motion, licking him all over his butthole. Keep your lips wet the whole time. After giving that luscious intro, try these various analingus techniques and see what works best for your boo:
Up & Down – Lick your partner's anus in an up-down or circular motion.
The Booty Poke – Make your tongue a little more pointed and try to penetrate their anus with it.
Gentle Nibble – Slow and gently drag your teeth over his anus. Don't bite, just glide!
Finger Licking Good – For this technique, you will use both your fingers and tongue. Once your jaws and tongue are tired from licking, use your finger, and gently penetrate their anus with it. Don't forget to dab some lube first.
8

Spice it up by multitasking.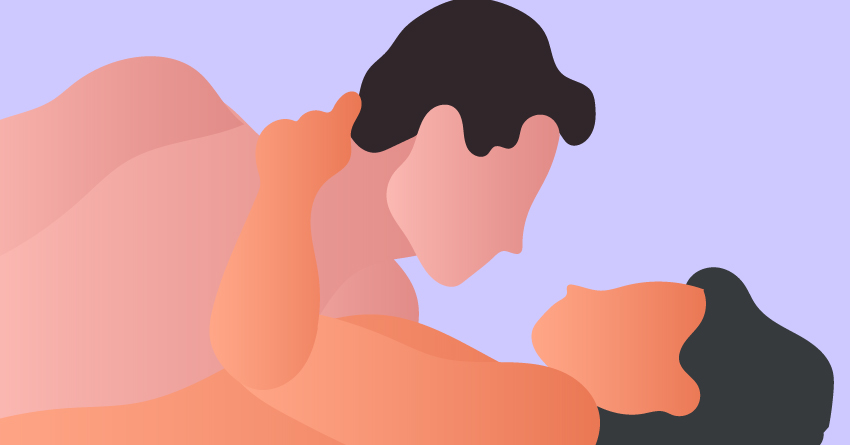 It's pretty rare for someone to cum just by butt play alone. With that being said, take some time to play with the other goodies too.
If your partner has a penis, give his penis some love. Give him a handjob while you're busily mushing your face on his bum. Massage his balls. Stimulate his perineum. Spank or massage his booty cheeks. He's been a naughty boy, making you do 'dirty' things for him. Show him how bad he's been.
Now if you're with a woman, give her some naughty fingering. You can also play with her clit. If possible, use some sex toys such as vibrators and clit suckers. You can also spank, massage, squeeze, or scratch her butt cheeks. Watch her squirm under you.
9

Listen to their signals during the deed.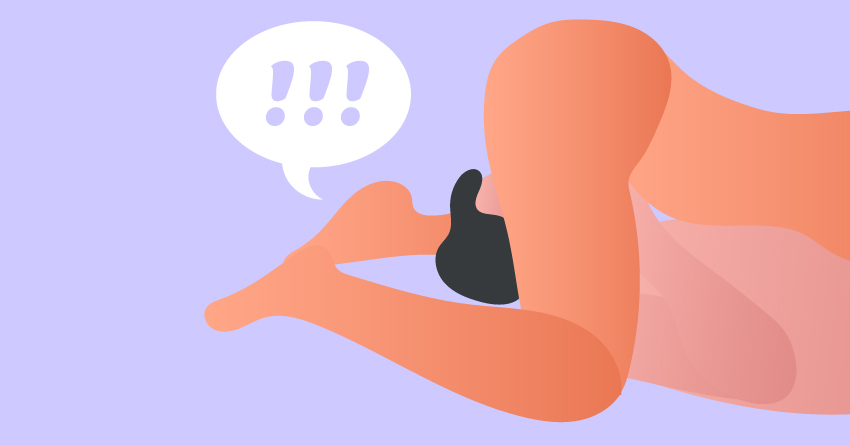 Checking in your partner throughout the play is a must. That's why before diving into the act, we suggest that you establish verbal and non-verbal signals. In this way, you'll be able to know if your partner wants to push through, to slow down the motions, to quicken the pace, or to completely pause the deed. Whether you're tossing the salad or doing other sexual plays, you and your partner's comfort should be the top priority.
10

Don't forget aftercare!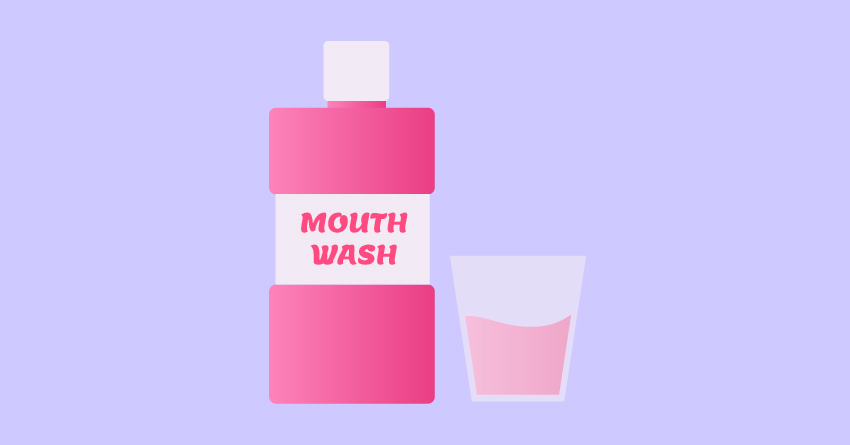 Once you're done giving a rim job, you should only rinse your mouth with mouthwash. Brushing your teeth can facilitate STI transmission, so just avoid doing that right after the deed. Wait at least 2 hours before brushing your teeth. In the meantime, have a nice warm bath with your boo or get cuddly with them on the bed.
Tips When Giving a Rim Job
Ready for some booty licking? Well, before getting down to business, we suggest checking these reminders first. By following our tips below, you'll have a safer and more pleasurable experience for you and your boo.
1

Play it safe and get tested for STIs.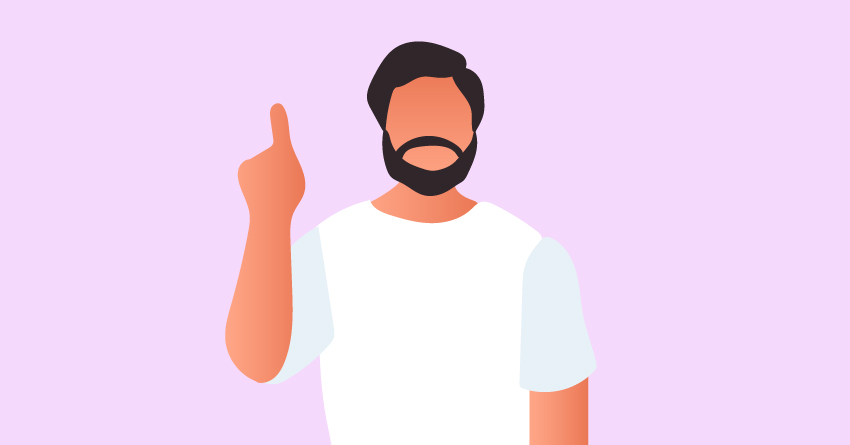 We want to teach you how to give a rim job in the safest possible way. The minute you and your boyfriend consider having backdoor fun, we suggest you head straight to the nearest clinic and get yourselves checked. Here's a not-so-fun fact, the anus is home to many diseases. And trust us on this, you don't want to risk it. Besides, you can have plenty more fun in bed if your mind is at ease and not worrying about getting a disease after receiving pleasure.
2

Protect yourself with dental dams.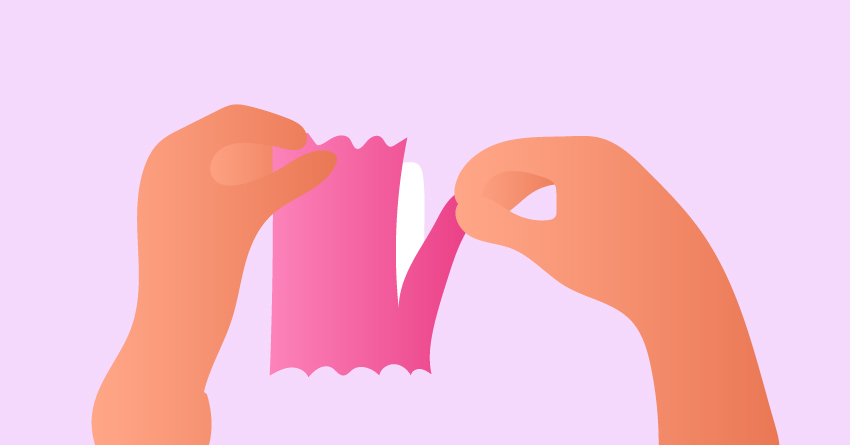 If you find yourself in an unexpected rim job situation, and you don't have the time to get tested for STIs, you can use dental dams to protect yourself. If you don't have any, you can always make it DIY style. Cut off the tip of a condom then cut it lengthwise for an emergency dental dam.
3

Ask your partner to clean up before the play.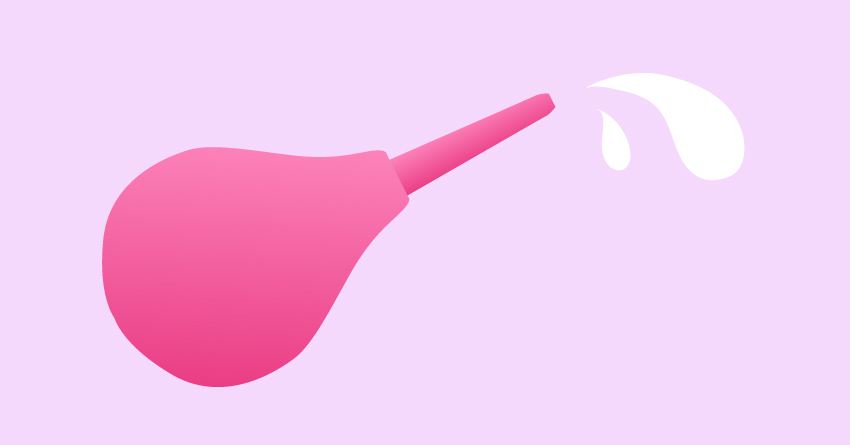 Again, we want you to practice hygienic sex. Asking your partner to douche first before giving him a rim job is one way to do it. You can even give it a naughty flair by cleaning their butthole for them. A few squirts with a squeezing bulb douche usually gets the job done.
4

Be open to trial and error.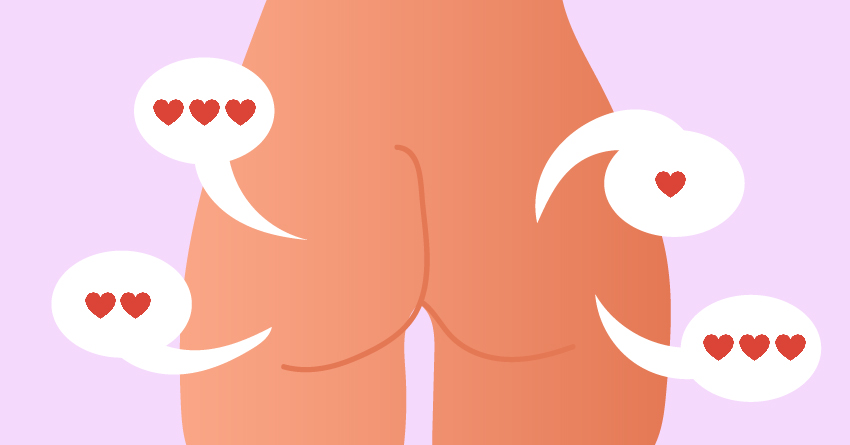 If things didn't end up as satisfying, you can always try it again. There are various techniques and positions to dive in—just mix and match these methods until you figure out what's best for your partner. Once you have that, make sure to memorize or write that up.
5

Don't bite.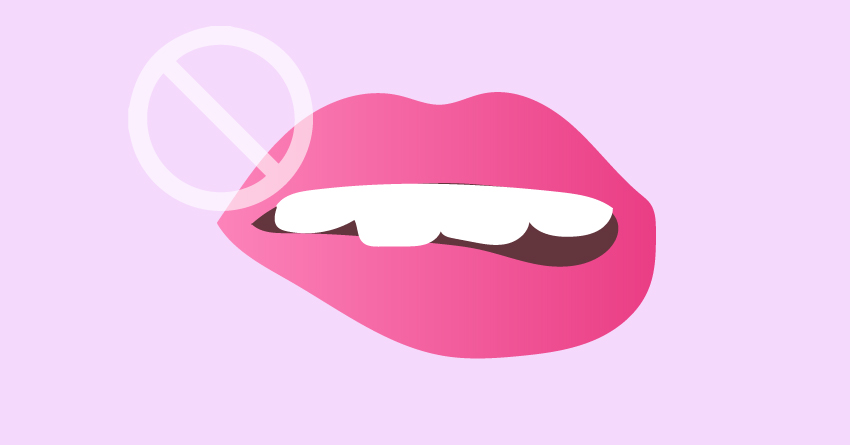 The anus is such a sensitive area. That's why when giving a rim job, we suggest to not bite their hole unless they've asked you to. Biting it can bring tremendous pain on the area, ruining the mood for your partner. Now, if you really want to give some gentle nibbles, just do it on their butt cheek area.
6

Moan, baby, moan!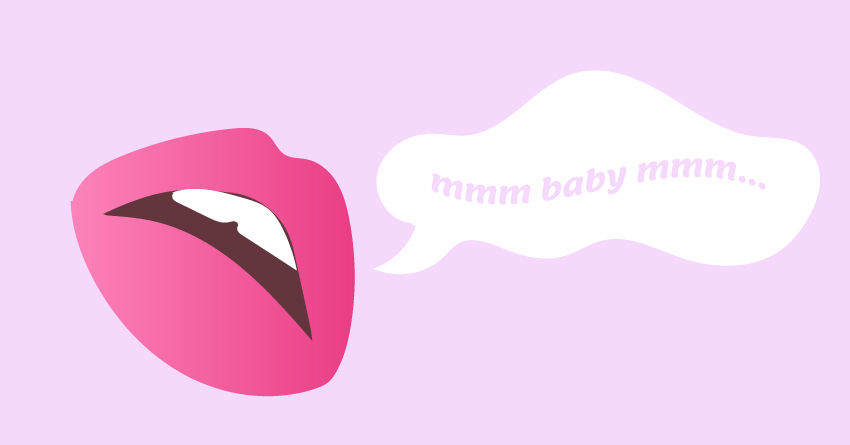 Your partner loves the sound of your moans. Let them hear your appreciation by making sexy sounds at the back of your throat. Talk dirty. Tell them how much having your tongue inside them feel so good for you and how hot they look bent over like that for you.
7

Add sex toys in the mix.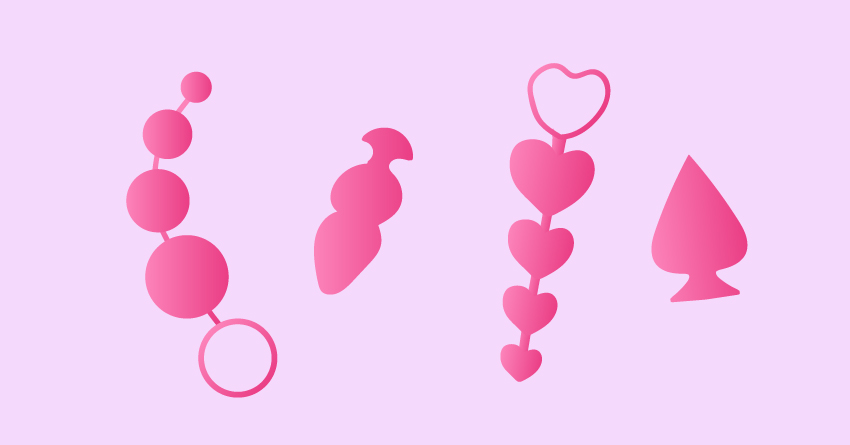 If your jaw is getting a bit slack from all that ass-eating, you can always take a break by incorporating some sex toys in your backdoor escapade.
Since you're learning how to give a rim job like a pro, you may as well go all out. Use a massager, or a vibrator on your partner's asshole, balls, penis, or vagina. Or insert anal beads inside them to rub their anal nerves in the most perfect ways. It's bound to get your partner hornier by the minute while you get your rest.
8

Try to incorporate your kinks and sex games with this.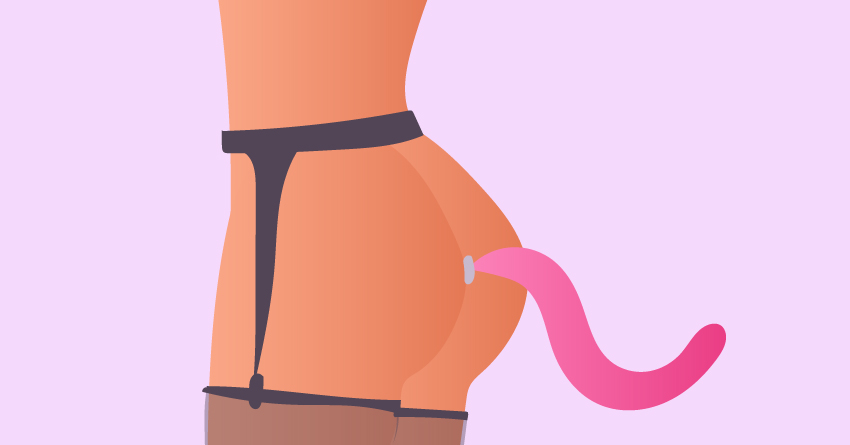 Are you into roleplaying? BDSM? Temperature play? Food play? Get creative and incorporate your kinks with this act. Dress up for the part or use put some sexy accessories on. Put on some music. Amp up the environment. As long as your partner is into the same fantasies, you'll surely have a good steamy time.
9

Don't brush your teeth before and after the deed.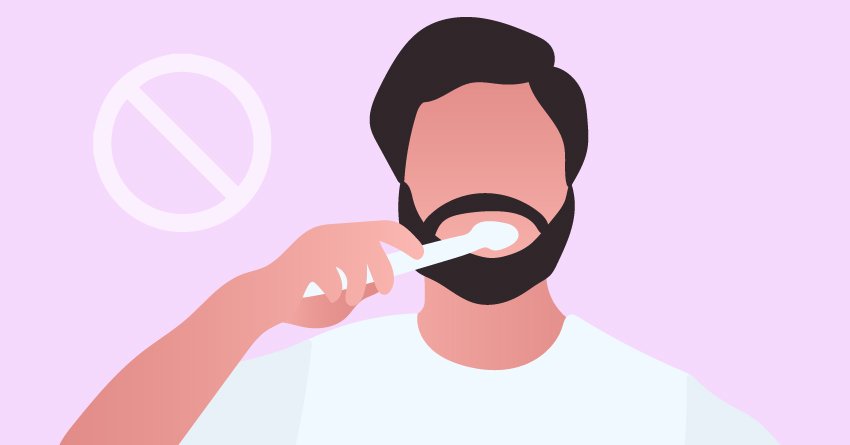 Don't brush or floss your teeth right before and after the deed. Just use mouthwash. It helps kill any bacteria you may have contracted from the rimming. You don't want to risk scratching your gums and getting an infection in the process.
10

Experiment!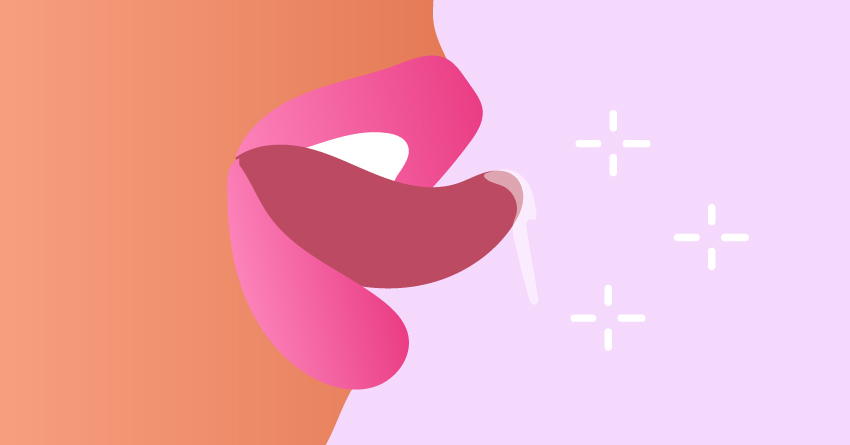 Even if you've figured out the best rim job techniques for your partner, don't just settle on giving them the same method all over again. Try something new with each session. In that way, you and your partner won't get easily bored with this frisky act.
Takeaway
We gave you all the tips you need on how to give a rim job. You're now ready to explore your partner's backdoor. Take these lessons to heart, and witness how your boo screams out your name in bed as you put into practice all the things that you've learned from here.