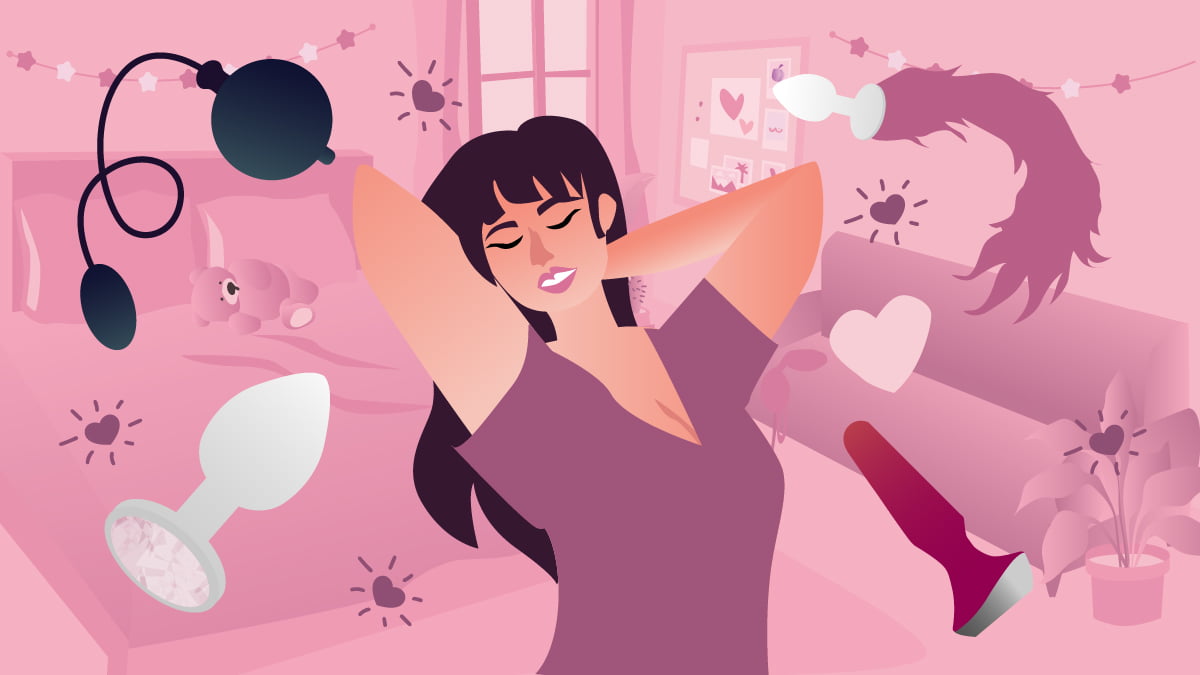 Curious to try a butt plug but unsure of how to use it? Well, settle down as we will be discussing the ins and outs of this versatile toy and how an anal plug can spice up your sex life.
Butt plugs are considered underrated in the world of sex toys. Though they're compact and versatile, most people are skeptical about using one as they're not aware of anal orgasms. Most people focus on their penis or vagina as the main players in the deed. They also think that anal play brings more pain than pleasure.
But that's not necessarily the case. The anal walls are actually rich in nerve endings. For men, going for anal play can bring intense orgasms, since the prostate gland (also known as the g-spot for men) is located inside the rectum. For women, they may find full satisfaction in anal play as they'll get to stimulate the pudendal nerve, a highly erogenous nerve that connects to the clitoris. This nerve can also reach your vagina, and vulva since this nerve carries sensation to and from your perineum.
This is why you shouldn't shy away from using anal plugs. They bring in new sensations and can be incorporated into various sex plays.
What is a Butt Plug?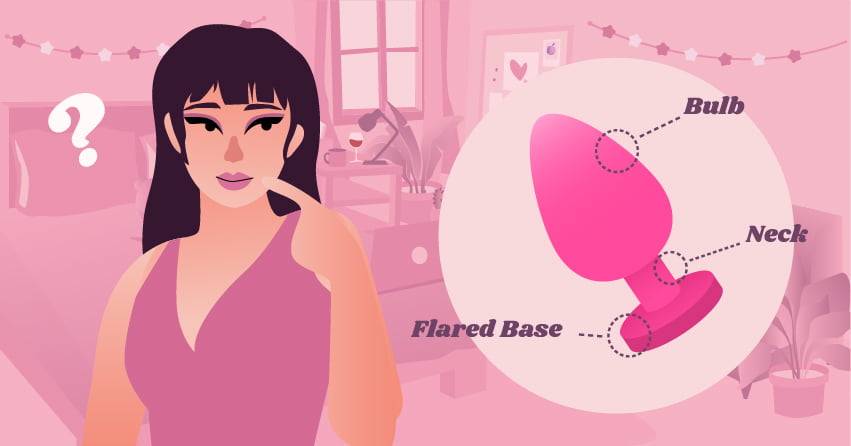 Just by checking out the name, it's pretty obvious as to what this sex toy can do. A butt plug is an adult sex toy that you insert in your anus. You can put it while masturbating or having sex. It usually consists of the following parts:
Bulb – This is the part that you insert on your anus. It's usually spade-shaped, though there are variants that have curved or wavy shapes. It consists of a thin tip and tapered body for smoother entry, then it gets wider in the middle.
Neck – Also known as the notch. This is the part that connects the bulb and the base, ensuring that the toy will hold in place once it's inserted.
Flared Base – This part ensures that the whole thing wouldn't be inserted in your rectum. It also works as the handle for the toy for a smoother pull out. It usually comes in a T-shaped or ring-shaped handle and is even accessorized with gems or fur tails.
Types of Butt Plugs
As we mentioned above, a butt plug is a versatile toy. It works on all genders and can be incorporated in various sexual plays. You can also see its versatility through its variants as manufacturers across the globe are bringing various types of anal plugs into the market. Check out the variants below.
1

Classic Butt Plugs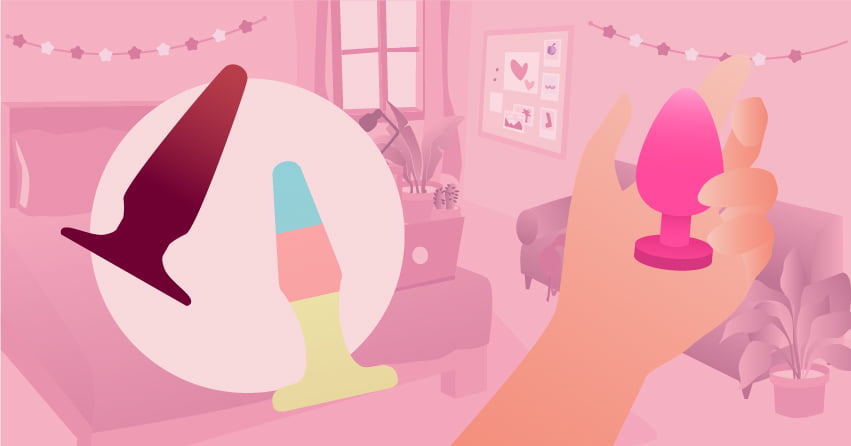 If you're a beginner, go for this type of butt plug. It's usually spade-shaped with a short neck and flared base. It doesn't have a curved tip nor textured bulb– everything's smooth and even out.
2

Jeweled Butt Plugs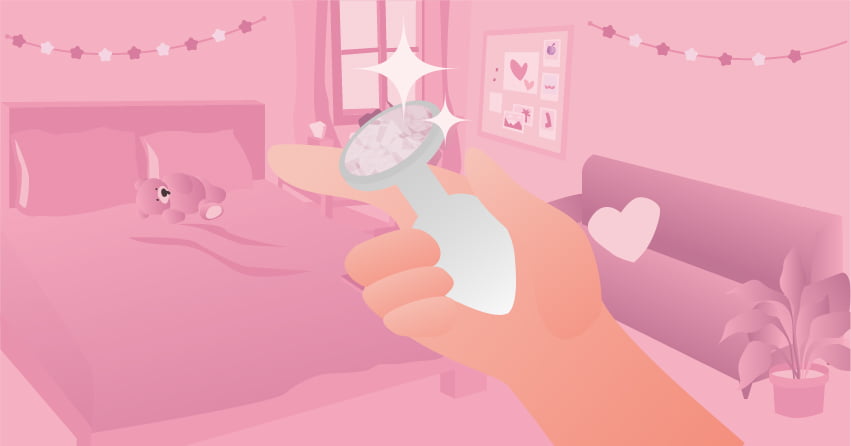 This type of butt plug is pretty much the classic one– only with a fancy twist. As the name suggests, a jeweled anal plug is designed with gems on the base. The charms are usually detachable for easy cleanup.
3

Tail Butt Plugs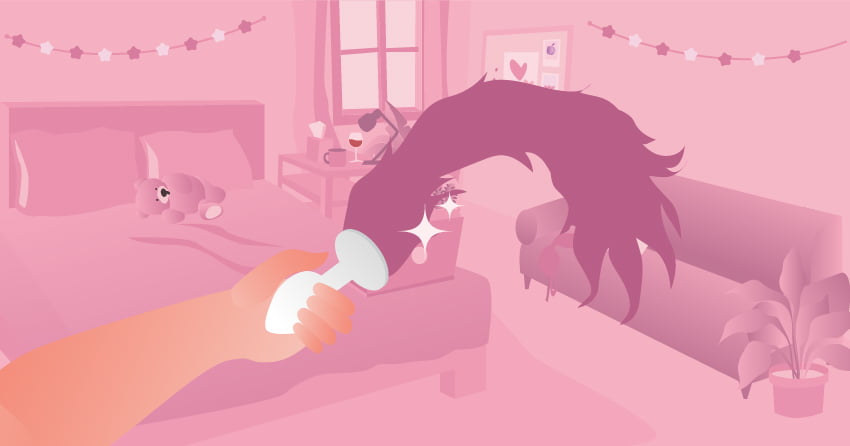 If you're into furries or pet play, you'll surely love this one. For this type, there's not much change on the butt plug itself. The only difference is that there's an attached tail on the base part of the plug. You can opt for a bunny, fox, cat, dog, pony, raccoon, wolf, and other types of animal tails.
4

Expanding Butt Plugs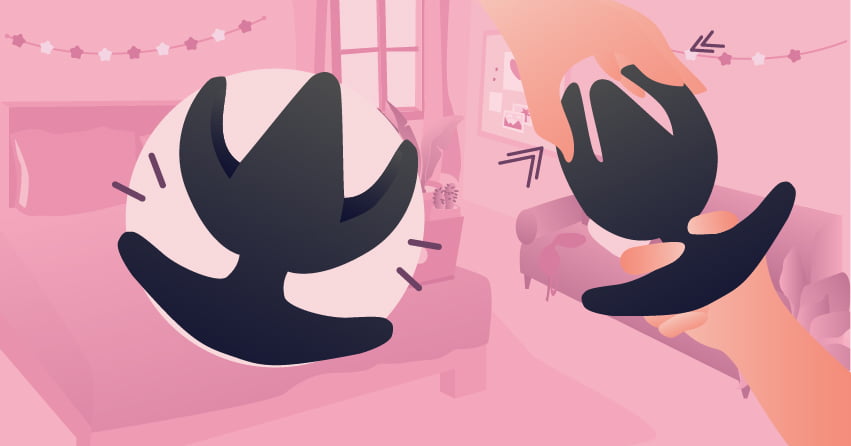 The expanding butt plug has a flower-like bulb. These "petals" are soft and flexible, letting you press them together while inserting the plug. Once the anal plug is fully inside, the "petals" then expands.
As for the sensations, the expanding butt plugs provide a unique feel to the wearer since it has this expanding feature. Now, this works for experienced ones who want to feel more filled up, but are not yet ready for larger butt plugs.
5

Tunnel or Hollow Butt Plugs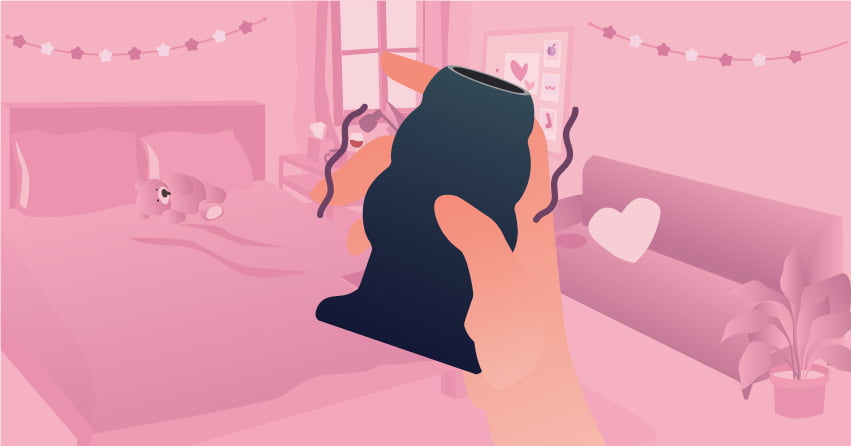 You've probably seen this type on some online sex toy shops but you don't know the term for it. Well, if you see a butt plug that is hollow on the center of the base, then it's a hollow or tunnel butt plug.
The reason behind the hole-in-the-center design is that so the user can insert vibrating toys, specifically bullet vibrators, inside the anal plug. This works best for people that already have a bullet vibrator and wants to save up some bucks since this type is more affordable than the vibrating butt plugs.
6

Vibrating Butt Plugs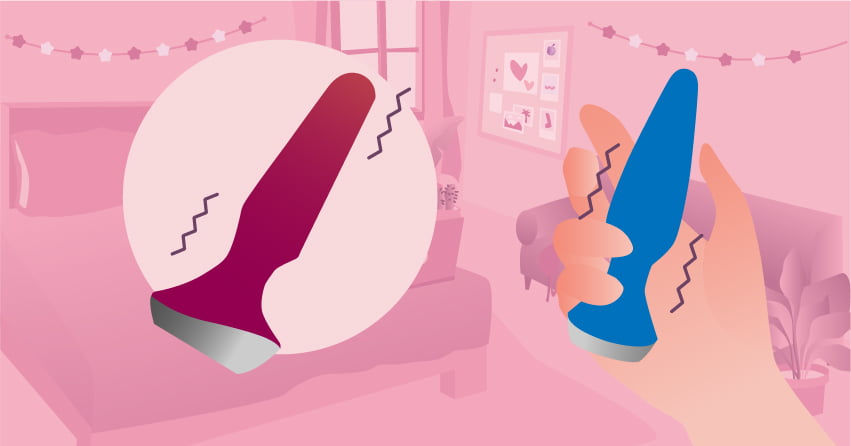 They look like your regular butt plugs. The only difference is that this type of vibrates. Just charge it up, put some lube on the bulb, press the power button, and you're good to go. This for those experienced peeps who wanted to feel more intense vibrations down there. It also works best for those who wanted to "milk" their prostate, though there's a more specific toy for that– check the next type!
7

Prostate Massagers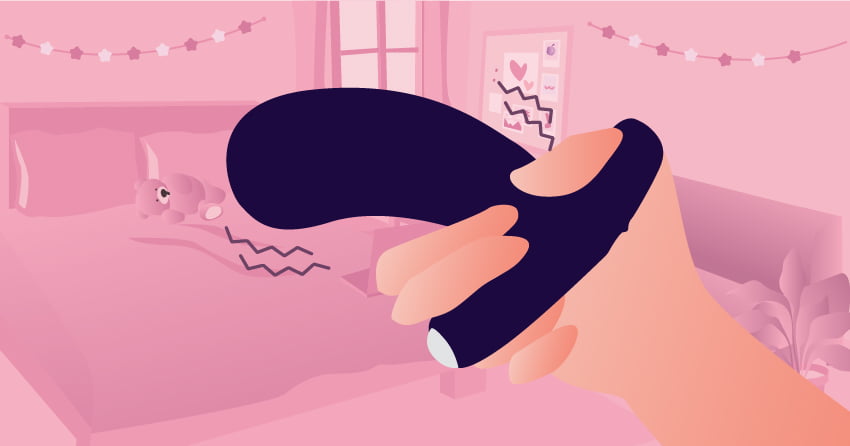 Prostate massagers are vibrating butt plugs that are designed for prostate stimulation. They usually have a curved and segmented body to accommodate a man's anatomy. Most of them are remote-controlled, though there are variants that can be navigated through one button. So if you want to massage your prostate for intense orgasms and other health benefits, then make sure to invest in this type of anal plug.
8

Inflatable Butt Plugs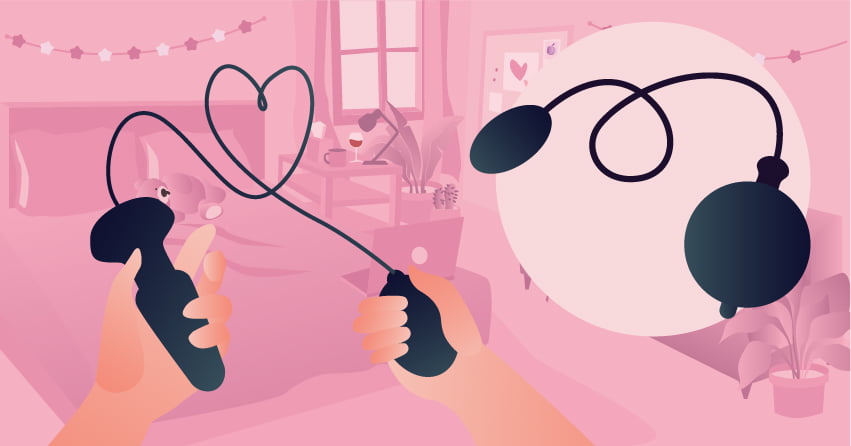 If you want a type of butt plug that could work on both beginners and pros, this is the way to go. The inflatable butt plug looks like a normal yet thinner butt plug at first glance, but it has an attached bulb pump on the base part. To play with this toy, you then put the butt plug inside your anus, then once it's all in, gently squeeze the bulb pump to inflate the plug. After that, you can then release all the air out by opening up the specified valve just next to the bulb pump.
Benefits of Using Butt Plugs
Using a butt plug can be highly beneficial for your sex life. Whether you're going for solo, couple, or kinky plays, you can surely rely on this toy to spice things up. Here are some of the reasons why you should get an anal plug.
1

It's compact and discreet.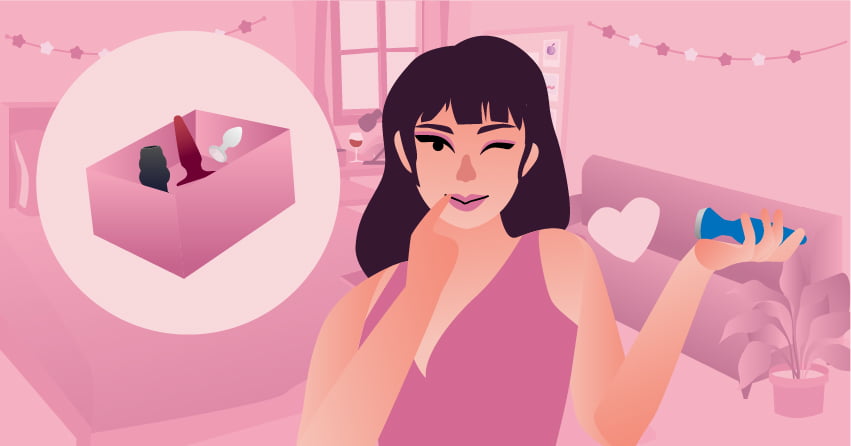 What's great about a butt plug is that it doesn't look like an adult sex toy at first glance. Some people even mistake this for a makeup tool. It also has a small and compact size, making them a great toy for your vacays.
2

It brings new pleasurable sensations to your body.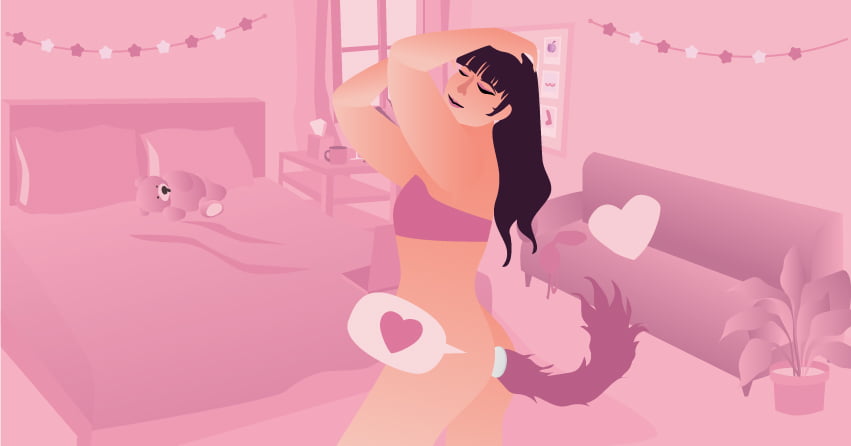 As we've mentioned earlier, the anus opening and anal walls are rich in nerve endings. It's a highly sensitive spot that can bring new pleasurable sensations when stimulated. So if you're looking for something new in the bedroom, don't hesitate to try butt plugs and anal play in general. With enough preparation, you'll surely have a grand time in backdoor fun.
3

You can have more intense orgasms with it.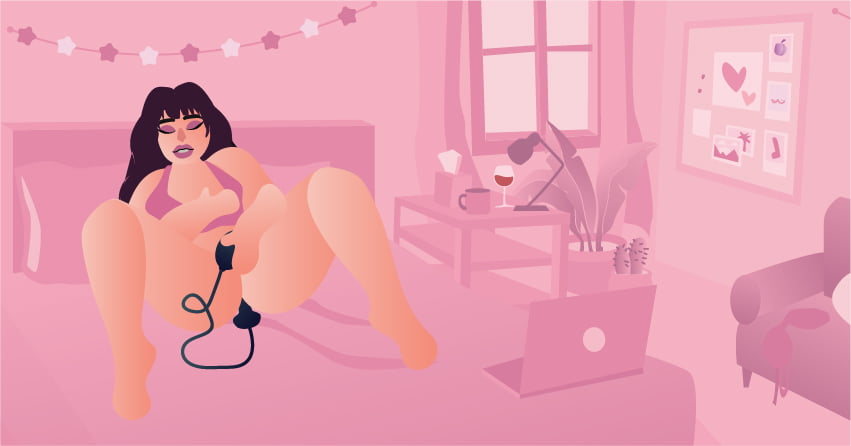 Anal orgasms do exist, and it can be as intense as the orgasms you get from stimulating your clitoris or penis. For men, playing with their anus with a butt plug can help them reach intense Os since the prostate– also known as the g-spot for men– is located inside the rectum. As for women, they can experience intense orgasms as they can indirectly stimulate their a-spot through anal play.
4

It helps you get ready for anal sex.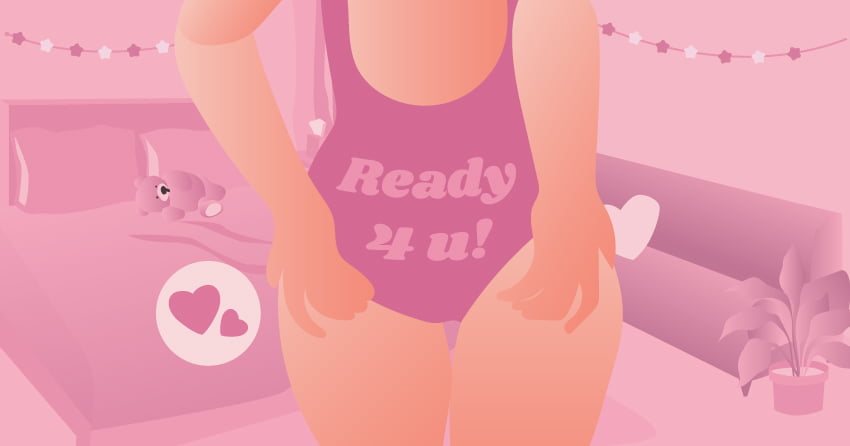 If you've never tried anal sex before, we suggest going for minimal penetration through fingers and beginner butt plugs. This will let you become more comfortable with anal stimulation and makes you ready for what's about to come.
5

It's versatile for various kinks!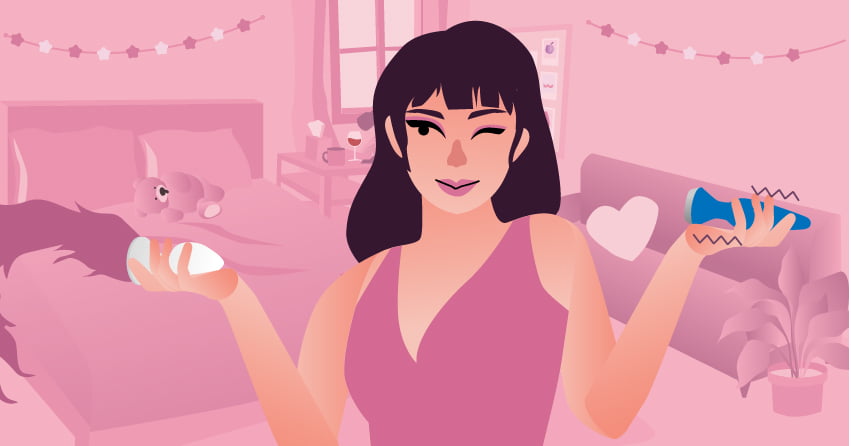 Another awesome thing about butt plugs is that it has tons of variation. There are different shapes, colors, additional functions, and accessories that you can get from a butt plug. Whether you're into pet play, BDSM, or roleplaying, there's a butt plug that can work for your desires.
Misconceptions of Using Anal Plugs
As you've read the benefits above, you're probably wondering why this toy is still underrated. Well, there are tons of misconceptions floating around regarding butt plugs and anal play in general, making people steer away from these trusty toys. Here are the facts behind those misconceptions.
1

"The butt plug will get stuck in your bum!"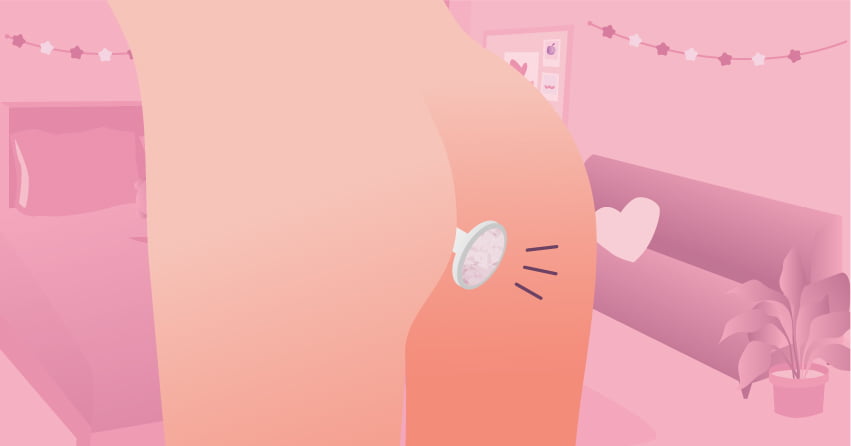 This is completely false. Butt plugs are designed to be easily removed from your anus. They have a flared base that ensures that. They also have a T-shaped or ring-shaped handle so that you can pull out the toy with ease.
2

"Using a butt plug only feels good to men only."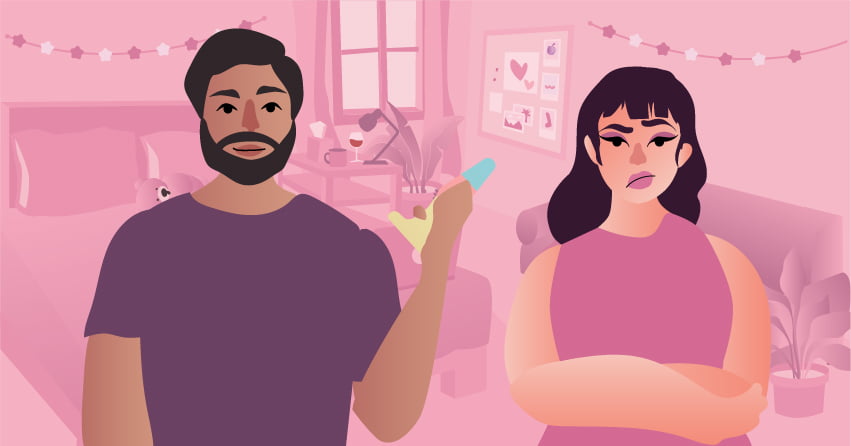 This statement is false as women can also enjoy anal sex. Even though women don't have a prostate gland, they can still enjoy it since it's still filled with nerve endings. Women can also indirectly stimulate their a-spot on through anal play.
3

"Men who like to get penetrated anally are gay."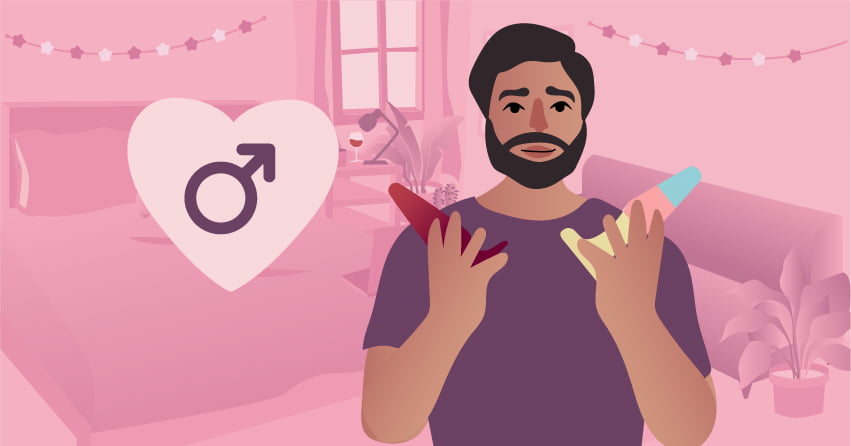 Straight men can like anal sex. They can ask their female partners to penetrate them with a butt plug or a dildo– this activity specifically called pegging. This misconception is hella misleading but is also homophobic.
4

"Butt plugs will bring more pain than pleasure."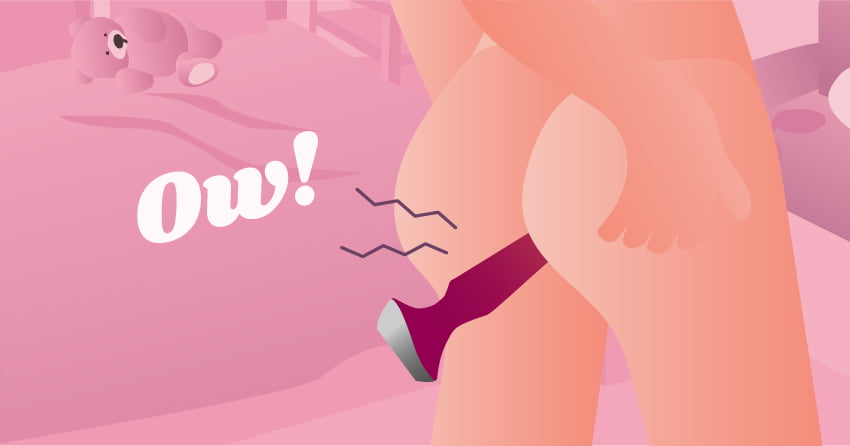 The challenge with some peeps is that they rush the process, bringing utter discomfort on their end. Here's the thing– inserting a butt plug doesn't have to be painful. As long as you're relaxed and there's water-based lubricant on the plug, you wouldn't feel pain throughout the insertion. Take it slow. Use tons of water-based or hybrid-based lube. Relax your body. Have longer foreplay.
5

"You're most likely gonna poop when using a butt plug."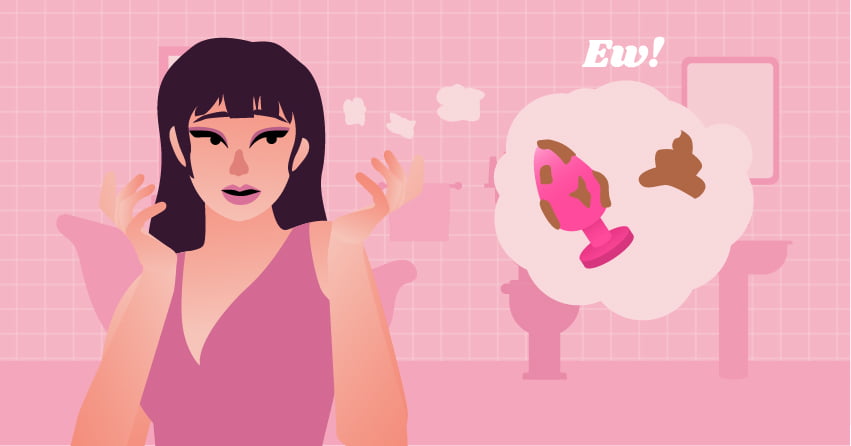 Some people have said that they feel a pooping sensation during anal play. The poop may also get transferred on the butt plug during the play. However, the cases of people actually pooping during anal sex are extremely rare. To ensure that there wouldn't be "oopsie" moments, try to take a bowel movement before the deed, or use an anal douche.
How to Use a Butt Plug
You've learned about the benefits. You've been enlightened from the misconceptions. By the time you're reading this part of the guide, we're pretty sure you're already interested in using this toy. Now, before you visit your favorite sex toy shop and get one of these bad boys, we suggest learning how to use a butt plug first.
1

Start small.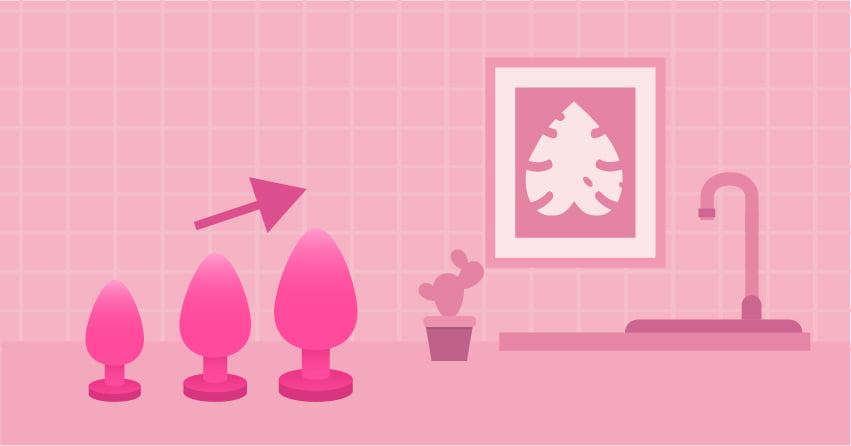 If you're a beginner, we suggest getting the smallest variant first. These beginner butt plugs are usually 3 inches in length and 0.8 inches in diameter. Then once you've been used to the smallest variants, you can then move to bigger variants.
Now, when moving to a bigger anal plug, make sure to find a plug that only adds about 0.2 to 0.5 inches to your previous toy. Don't use a butt plug that's double the size of your previous plug– it's going to be hella uncomfortable and even painful by doing so.
2

Clean your bum first.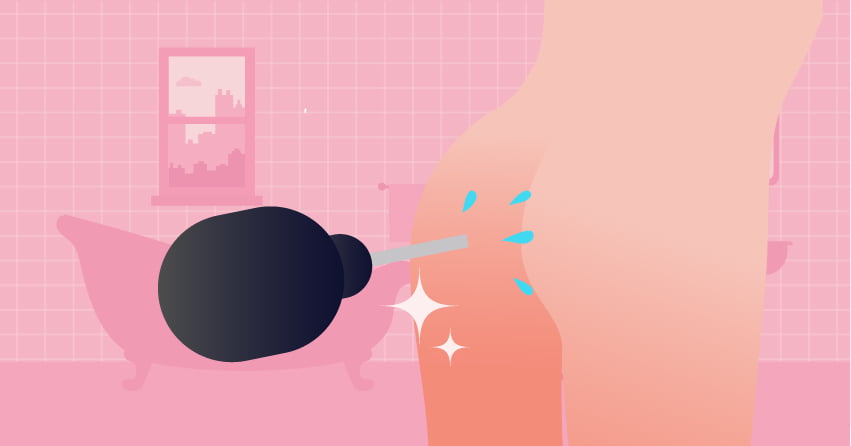 It's expected for anal play to be messy. However, there's a way to reduce the mess and that's by having a bowel movement before the deed or by using an anal douche.
Now, for those who are unfamiliar with the anal douche, it's a device wherein that lets you squeeze the water on your anus. After that, your anus will release the water with bits of your excrements.
3

Relax your body (and your booty!)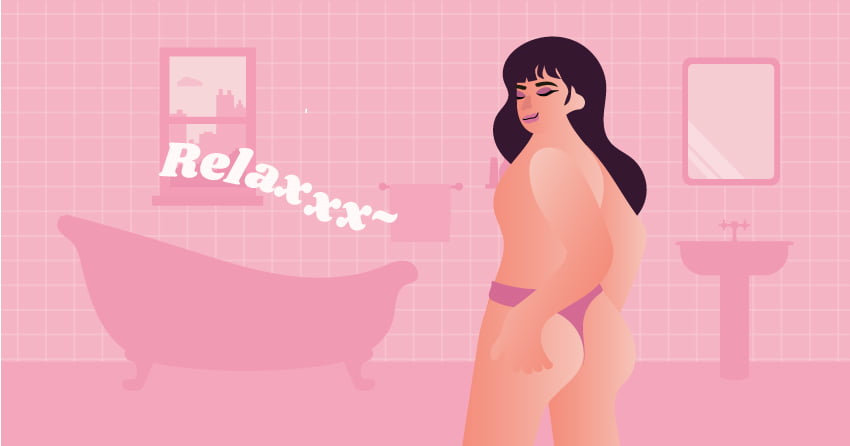 Once your bum is all cleaned up, you must then relax your body through foreplay. You must be all aroused and relaxed during this period so that you'll have a smoother experience when inserting the butt plug.
Now, to do this, you can either go for visual cues such as watching porn or reading erotic manga. You can also go for audio cues such as listening to audio erotica or having phone sex with someone. Putting some scented candles all over the room and removing any form of distraction (pets, light from outside, phone notifications) can also help you get in the mood.
4

Dab some lube on the butt plug.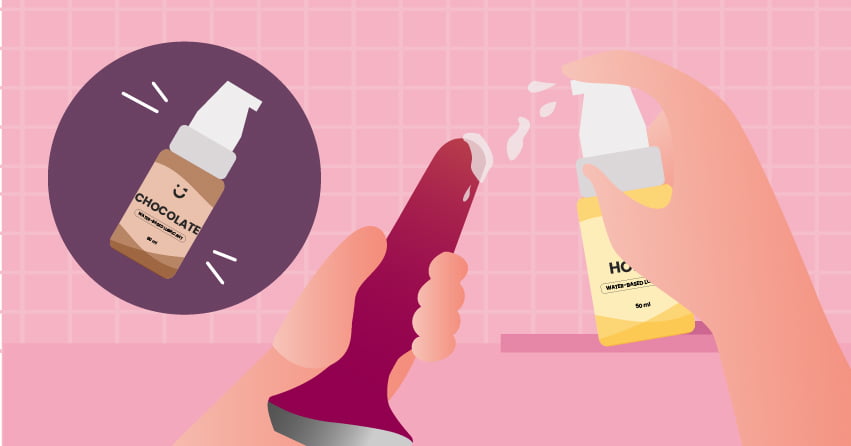 This step ain't optional. If you're planning to have some backdoor fun, make sure that water-based lube is right next to you. Unlike the vagina, the anus doesn't self-lubricate. This means that putting a butt plug without lube can bring discomfort and pain due to friction.
With that, make sure to put some water-based lube all over the plug before putting it in. Avoid using other types of sexual lubricants such as oil-based and silicone-based lube since it can cause infections and can damage the surface of the butt plug.
5

Slowly insert it in.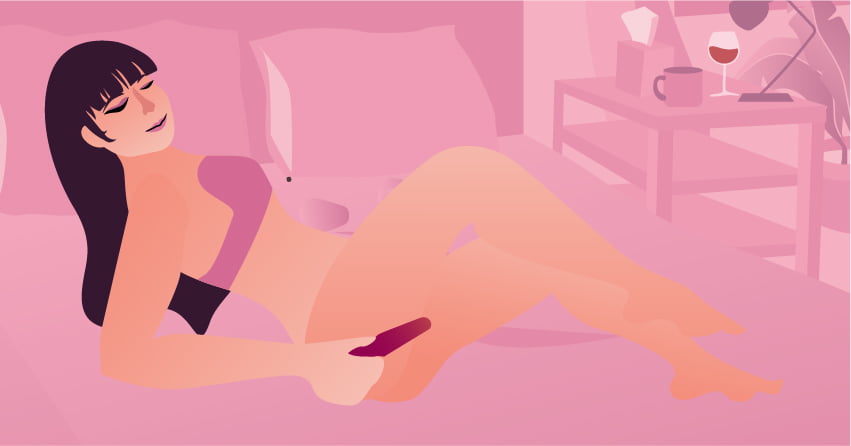 As we mentioned earlier, most people experience discomfort during anal play because they rush the process. With that, make sure to slowly and gently insert the butt plug inside your anus. Also, don't put it in and out of your butt– this toy ain't for that. It's supposed to stay inside your bum during the deed. If you want an anal toy that you can put in and out of your anus, opt for anal beads instead.
6

Have fun!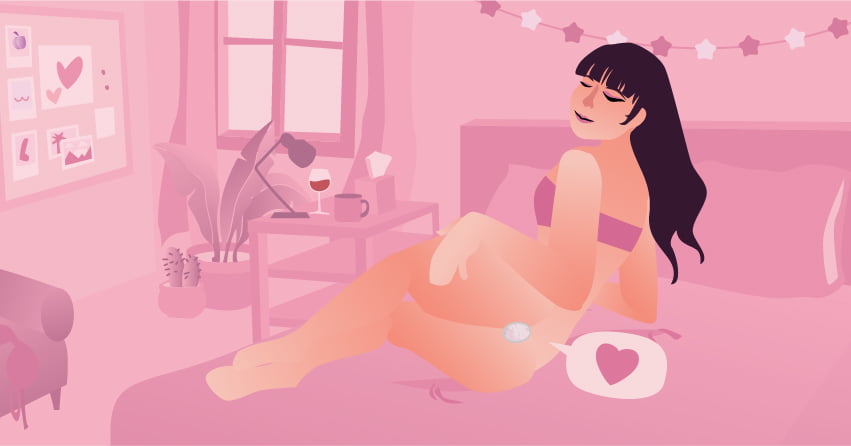 Once the butt plug is inside you, you can then proceed with your other sexual activities. You can have sex, masturbate, or roleplay while wearing this toy. Heck, you can even do kegel exercises or do your house chores while wearing this plug. Enjoy the feeling of getting filled up!
7

Clean and store your anal plug properly.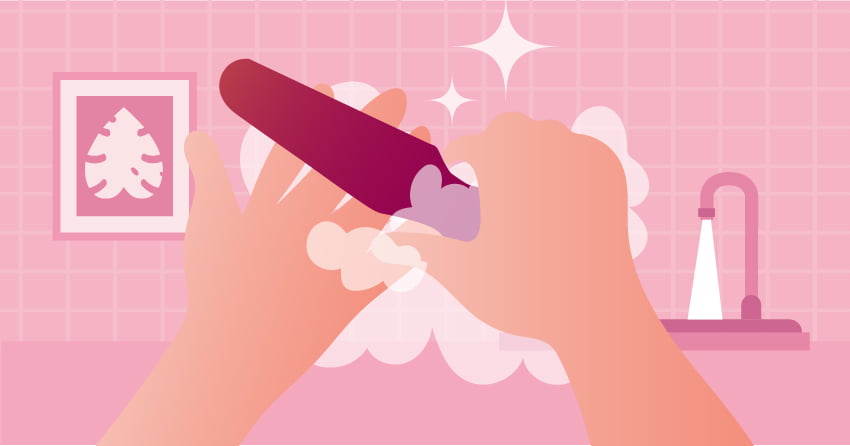 Make sure to clean your butt plug after the deed. Most butt plugs are waterproof, so putting the toy in running water and lightly scrubbing it with mild soap can do the trick. But for good measure, we suggest checking the cleaning instructions on the packaging to ensure that you're cleaning it right. As for storage, we suggest putting the butt plug on a satin pouch before storing it in your closet. This ensures that the toy isn't exposed to dust or dirt.
Takeaway
There's an irresistible allure to butt plugs. However, due to the misconceptions, most people are adamant about using these charming plugs. Hopefully, with the help of online guides, such as the one you're reading right now, more people would open themselves to the wonders of butt plugs, and anal play in general.
So if you want to use a butt plug, go ahead and indulge in new sexcapades with this toy. You'll surely lauvette! For beginner's tips and other guides about butt plugs and anal sex, make sure to click this one and our suggested article below. Have a booty-ful day!